8 minute read
Integrating Emergency Preparedness Plans for Flood and Dam Emergencies
from 2019 Year in Review
by Stephanie Landers
INTEGRATING EMERGENCY PREPAREDNESS PLANS FOR FLOOD AND DAM EMERGENCIES
Dwight Boyd, Director of Engineering, Grand River Conservation Authority Naomi Moore, Water Resources Project Coordinator, Grand River Conservation Authority
Technology and funding are coming together to provide new digital floodplain mapping products that can support emergency response planning for natural floods and floods associated with dam emergencies.
The Ontario Ministry of Agriculture Food and Rural Affairs (OMAFRA) recently invested in new LiDAR technology in portions of Ontario. LiDAR technology uses airborne mounted lasers to accurately measure ground elevation to within a few centimeters of the actual elevation. In 2017 and 2018, OMAFRA working in partnership with the Ontario Ministry of Natural Resources and Forestry (MNRF), flew the drainage area that drains directly into Lake Erie. This area covered the Grand River watershed and the information was provided to the Grand River Conservation Authority (GRCA) in December, 2018. This detailed base topography information was not previously available and has since helped remove one of the barriers to moving to modern digital floodplain mapping. It benefits many agencies, programs and sectors. It is truly an investment in the economy. OMAFRA and MNRF are currently working on mapping other areas of the province and the LiDAR products are freely available on the Land Information Ontario (LIO) web site: https://www.ontario.ca/page/land-information-ontario.
In the fall of 2018, the GRCA completed a project to capture bathymetric LiDAR along several of the large rivers in the Grand River watershed. Bathymetric LiDAR uses airborne laser
technology to measure the elevation of the bottom of rivers under the water. The GRCA project is the first application of
this technology to map large portions of a river in Canada and
has proven the concept that large-scale airborne capture of LiDAR bathymetry is possible. This project was made possible with cost shared funding from the federal National Disaster
Mitigation Program (NDMP) and is part of GRCA's long-range
plan to update floodplain mapping along the majority of the large rivers in the Grand River watershed. Currently, the GRCA
is refining the new LiDAR bathymetry and will make it available
for download from its website in the near future. New drone
mounted LiDAR bathymetry technology is also coming to market (an example of the RIEGL tm product can be found at the following web address: https://geo-matching.com/uploads/default/r/i/riegl
bdf-1-datasheet-2019-05-31.pdf). More information about the GRCA bathymetric LiDAR project can be found at the following web address: https://www.grandriver.ca/en/learn-get-involved/ resources/Documents/Grand_Actions/GrandActionsSept2019_ GA2.pdf.
The combination of the OMAFRA topographic LiDAR and the GRCA bathymetric LiDAR has allowed the creation of a seamless, high accuracy topography base. This base along with funding from the federal NDMP program has allowed the GRCA to develop very detailed hydraulic models and updated hydrology modelling along portions of the Grand River, upstream of West Montrose. The new hydrology models will be leveraged
to update flood forecasting models used by the GRCA. In other areas of the Grand River watershed, existing hydraulic models have been used to create the initial version of reach based flood zone mapping.
The GRCA, with project specific funding from the MNRF has worked with US Army Corps of Engineers (USACE) to adapt their HEC-HMS hydrology model for use in Ontario. The USACE have a flood forecasting modular framework that can be adapted for use in Ontario and GRCA is in the process of piloting that framework on portions of the Grand River. The USACE software is freely available and more information about the USACE software can be found at the following web address: https://www.hec.usace.army.mil/software/.
The GRCA is one of 36 conservation authorities in the Province of Ontario. Flood forecasting and warning is a delegated responsibility from the Province to local conservation authorities, where they exist. The GRCA is one of several conservation authorities that is also an owner and operator of large dam infrastructure. The Shand Dam and Conestogo Dams are examples of multi-purpose earth embankment dams. At approximately 24 meters high, they would be considered large
dams in southern Ontario. The GRCA is responsible for providing flood warnings to municipalities and operating the large multipurpose dams to reduce the impacts of flooding. The province has provincial flood forecasting and warning guidelines that provide a framework for designing flood forecasting and warning systems. The framework in these guidelines may be useful to a dam owner who is designing a forecasting and warning system for a large dam. The GRCA's flood forecasting and warning system is very detailed due to the numbers of structures and people at risk in the floodplain. Other CA's flood forecasting and warning systems may be less detailed depending on the watershed characteristics and the risk being managed. Information about delivery of flood forecasting and warning is described in the following paper: https:// www.grandriver.ca/en/our-watershed/resources/Documents/ Flooding/Flooding_paper_FloodSystem.pdf.
Until recently, there has been a gap in the ability to demonstrate the impact zones associated with various floods. Typically, emergency preparedness plans for dams mapped only very large floods associated with the probable maximum flood (PMF), PMF with dam break and the sunny day dam break. These large floods were mapped along extensive reaches of the river downstream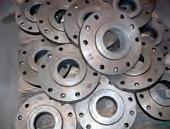 www.mavel.cz
HYDRO TURBINES Kaplan Francis Pelton 30 kW to 30+ MW
Benesov, CZ +420 317 728 483 info@mavel.cz
Boston, MA USA +1 617 242 2204 americas@mavel.cz
of the dam. Conservation Authorities have provided sitespecific flood inundation mapping for more frequent flood events at a community scale to help municipal emergency responders prepare municipal emergency response plans.
With broad scale LiDAR data, becoming available, broad reachbased floodplain mapping is now possible and can provide a range of new digital floodplain mapping products. One of these products is flood zone mapping. Flood zones, when mapped with other information such as roads, utilities, critical infrastructure and vulnerable populations, can be used to assist municipal emergency responders in preparing response plans for flood emergencies. Communication tools can also be created to help illustrate the expected flood inundation zones to the public.
Zones are used to provide a buffer or a factor of safety. The intent is to slightly over warn in the event that flood flows are higher than expected; affected residents will have already been notified. The zones also imply a level of uncertainty regarding the exact extent of the impact zone associated with a flood.
Now that reached base flood zone mapping is attainable, GRCA is working with municipal emergency managers to incorporate emergency preparedness mapping for dam emergencies with preparedness plans for more frequent floods. Provincial flood forecasting guidelines recommend five zones of flooding up to the Regulatory flood used to define floodplains. The GRCA is adding three additional zones to identify dam emergency related floods, where applicable, to facilitate incorporation of
dam emergency related floods into municipal preparedness plans. The three new zones include:
• Zone 6 - from the Regulatory flood limit to the limit of the PMF flood
• Zone 7 - from the limit of the PMF flood to the limit of the sunny day break flood
• Zone 8 - from the extent of the sunny day dam break flood to the extent of the PMF flood with dam break.
This creates a continuum of floods from small floods to large floods with associated response plans. The following table summarizes the criteria used to define flood zones.
FLOOD ZONE
LOW BOUND OF ZONE
UPPER BOUND OF ZONE
ZONE 1
ZONE 2
ZONE 3
ZONE 4
ZONE 5
ZONE 6
ZONE 7
ZONE 8
Bank full capacity Minor nuisance flooding, trailer park flooding
Minor nuisance flooding
Flooding of roads and structures and major campground flooding
Significant flooding of roads and structures
Flooding of roads and structures and major campground flooding
Significant flooding of roads and structures
Maximum observed flooding
Maximum observed Regulatory flood
Regulatory flood Probable maximum flood
Probable maximum flood
Sunny day dam break flood
Sunny day dam break flood
PMF dam break flood
Strong collaboration between the dam owner and the municipal emergency managers is integral in developing emergency response plans for dam emergencies and allows for a smooth integration with the municipal emergency response plans. There is a lot of time and effort required to fully understand the roles, responsibilities and notification procedures between the agencies. The benefits of this planning process include identifying challenges and risks in both large-scale and more frequent flood emergencies; develop working relationships between municipal partners and agencies; improve communication; gain experience managing smaller events to be better positioned in managing larger events; and identification of information gaps. The ultimate outcome of emergency flood response planning is for no loss of life and to reduce property damage. Coordinated planning efforts are an effective way to meet these goals.
Recently, the province commissioned a special advisory on flooding to look into recent floods in Ontario. The special advisor met with many agencies and affected communities to gather information for the report. The province should be commended for selecting an experienced expert that has provided good advice on how to further improve flood management in Ontario and for transparently sharing his recommendations. The recommendations of the special advisor provide a framework, that along with investments in new technology and the ingenuity of the professionals here in Ontario provides the foundation for Ontario to be a leader in flood management and dam safety. The special advisors report can be found at the following web address: https:// news.ontario.ca/mnr/en/2019/11/ ontario-releases-report-fromspecial-advisor-on-flooding. html?utm_source=ondemand&utm_ medium=email&utm_campaign=p.
For more information about GRCA's work with municipal emergency managers and integration of emergency preparedness plans for dam emergencies into municipal emergency management plans for floods, please contact Naomi Moore at nmoore@grandriver.ca.