In
Bloom
WHAT IS CREDIT? NOTICE OF ANNUAL MEETING
FINANCIAL INSIGHTS CELEBRATING OUR YOUTH MEMBERS
QUARTERLY MAGAZINE SPRING 2023
Full
Celebrating Spring & Wellness.
ContactContact Locations Meadville 868 Park Ave Meadville, PA 16335 300 Arch St. Meadville, PA 16335 Saegertown 280 North St. Saegertown, PA 16433 Conneaut Lake 10998 State Highway 18 Conneaut Lake, PA 16316 Cochranton 180 N. Franklin St. Cochranton, PA 16314 Our Offices Main Line..........................................814.336.2794 Toll Free............................................888.299.7351 Debit Cards Activate/PIN Change...........800.992.3808 Lost/Stolen...................................833.337.6075 Fraud Watch.................................844.682.4502 Credit Cards Activation.......................................800.456.6870 Lost/Stolen...................................800.991.4961 Card/Balance Info.................800.433.0505 Get in Touch Online Website www.onefcu.com Web Banking onlinebanking.onefcu.com Email info@onefcu.com Facebook /ONEFCU1
IN THIS ISSUE: Letter From The President Notice of Annual Meeting Kindness 365 Community & Events Quarterly Event Calendar 2 4 5 7 9 10 12 13 15 16 18 21 23 Credit Health: Credit, What is It? Business Spotlight Technology: Keeping Your Information Safe Financial Insights Youth: Summer Time Odd Jobs For Kids, Youth Month Branch Manager Check-In Insured by NCUA Community Spotlight: Ms. Brown's Kind Class Financial Wellness: Meet Casey!
Live in the Moment – While Planning For Your Future
Every day, we are reminded of how life can change in an instant. As we've all learned over the past couple of years, life is constantly changing and it's not slowing down anytime soon. That's why The ONE Federal Credit Union will always be here to help you through the chaos to ensure you have the financial tools you need to do what's best for you, in the moment.
Regardless of any changes ahead in 2023, own your year with a solid foundation of savings. With deposit rates on the rise, you can earn more based on what account you choose. If you are looking for short-term investments, ONE can help you with Share Certificates with terms as low as 3 months and minimum balances of $250.00.
On the flip side to deposit rates, ONE is aware of the concerns our members have when it comes to borrowing in the current environment. Our goal is to help our members when needs arise. We know that just because rates rise, that doesn't end the need for credit cards, car, and home improvement loans. Our goal is to help you save with competitive rates and minimum payment structures, such as with our VISA credit card products. Are you carrying a card from another financial institution? Have you truly looked at your statement and know the rate you are paying? The average credit card rate in March 2023 for the U.S. was 23.25% A.P.R.*. Did you know that ONE's rate is as low as 9.99% A.P.R.*?
For each member, savings can be tucking money away or borrowing money at an affordable rate with an affordable payment. At ONE, we have products to meet all your current needs while helping you with your future.
We're here to help guide you in creating a financial plan that will make your money work for you. To discover what savings and lending options are best for you, like our low-rate VISA Credit Cards, call, email, chat with us online, or visit a branch near you.
Heather Clancy-Young CEO/President
*Annual Percentage Rate. Approval for The ONE FCU VISA Credit Card is based on creditworthiness and other qualifications. Classic Visa rate is as low as 9.99% A.P.R. 2
Meet Casey!
A nature lover, avid golfer, charcuterie connoisseur, Branch Manager, Certified Financial Counselor, just to name a few. We'd like to introduce Casey and her role as Certified Financial Counselor in our FInancial Wellness Program, the importance of financial wellness for our community, and how our participating members have found succes.
Casey Carlson joined ONE Federal Credit Union as a teller in 2019, and quickly worked herself into other roles including Loan Officer, Cards Assistant, and Branch Manager. In 2021, after 12 weeks of training, Casey received her certification in Certified Financial Counseling. She then began building the Financial Wellness Program which launched in January of 2022.
Each of Casey's roles have contributed to her understanding of financial wellness. Money management is not a one-dimensional issue, so a background in multiple aspects of finance has proven valuable in terms of problem-solving. "Each member has a unique case and goals for their financial well-being. I've helped members go from financial hardship to security, get out of predatory lending, and even just get them to a place that they can achieve their life goals like qualifying for a house."
Casey's special interest in financial wellness is ultimately what led her to pursue her certification. She says. "I struggled with money management in my early years through college, and I know others are experiencing the same lack of financial guidance. Financial Literacy is important! Understanding credit in depth, how to avoid and resolve debt issues, affording life, it's all important! Being on the front line as a lender, and even on the back end with our Cards Department, I could see that our members needed more support."
Since the establishment of the Financial Wellness Program in 2022, Casey has worked on a wide variety of cases with our membership. She shared one of her favorite success stories:
"I had a member that had been working since he was 14 -- never had a loan or a credit card, and needed some guidance on how he should navigate his finances in general. At the beginning of our process, I was able to get him a loan which allowed him to pay off the equipment he was in a rent-to-own agreement in 12 months versus 3 years. That was our first big step. His next goal was to be able to buy his own home, so I assisted him in getting a credit card to help build his credit, and we put together a budget and monthly savings goal. This member has since slowly been able to make more confident financial decisions independently. I check on him quarterly, and he reaches out to meet when he has questions. It's honestly incredibly rewarding watching my members grow out of the Financial Wellness Program once they've embraced the tools and concepts we set up together. In many cases, it's a long process, but financial independence doesn't happen overnight."
The importance of financial literacy, absent from her earlier years, has kept Casey motivated to help others in their journey to achieve financial wellness. If you are navigating murky waters and would like guidance, Casey says this: "Don't be afraid to ask for help. The sooner you start, the sooner you can form a plan, and your goals become that much easier to attain!"
Start your journey to financial wellness today! Book by Phone: 814.336.2794 Book online: www.onefcu.com Casey Carlson ccarlson@onefcu.com 814.336.2794 x403 4
What is Kindness 365?
You may have heard about Kindness 365 at ONE Federal Credit Union, but do you know the mission of the program? It may seem self-explanatory, spreading kindness every day. But the sentiment of Kindness 365 goes beyond that. Back in January, our team made a commitment to 'Making Kindness the Norm' within the workplace, in our daily lives, and to others, every day. The importance of making kindness the norm is not only to uplift others but us as well.
As CEO, Heather Clancy-Young put it, "What if we started being intentional about not only noticing and absorbing acts of kindness when they happen to us but creating those moments for others? What if we made it a point to go slightly outside of our comfort zone at least once a day to make someone smile? To share a compliment with a co-worker or a friend? To reach out to a family member we haven't spoken to in a while? What if we stopped thinking about them as random acts of kindness and started thinking about them as intentional acts of kindness?
There are things we do every single day with intention, yet we don't even think about them. We wake up, take a shower, brush our teeth, get dressed, drive to work... all part of our invisible routine. What if we added a moment of kindness to our invisible routine? What if we woke up and as we turn the alarm off, we immediately sent an uplifting text message to our friend? Or during the morning commute, what if we let that guy merge into traffic with a wave and a smile instead of feeling upset or slighted?
I invite you to look for ways to make kindness the norm in your daily life. Begin building a new routine which means including intentional moments of kindness, laughter, and delight. It also means taking a moment to enjoy and recognize when those things are happening."
Upon introducing Kindness 365 to our membership, we found that the best way to invite our members to participate in acts of kindness is by connecting them with community missions. Over the last quarter, we have seen the positive impact our monthly Kindness 365 mission has made in the community. So far, our membership has donated over two hundred books to 5 local organizations, a plethora of essential items to Hayden House, and more to come this April with donations being collected for local animal shelters.
Kindness is powerful in moving people to achieve greater things, whether you enact kindness on one person, an organization, or your community. It sparks positivity, which carries on from one person to the next. With that in mind, consider today how you can make a positive impact with kindness each new day. Whether big or small, every act of kindness matters.
5
FEBRUARY - BOOK DONATIONS
In celebration of Children's Literacy month and Dr. Seuss week, we decided to gather books for daycares and other organizations. Our membership ended up donating over two hundred childrens and adult books for our cause! Distributions were made to Keystone Day Care, Cornerstone Day Care, Stoneboro Day Care, French Creek Christian Childcare, and The Wesbury Foundation! This project brought a lot of good to the forefront, not only for the people receiving books but for our members, too! Donors were able to sustainably recycle the books they no longer needed, and our youth and senior homes in the community received new stories to read!
MARCH - HOMELESS SHELTERS
Homelessness is one of the greatest challenges anyone may face in their lifetime. We want families and individuals in our community to thrive, so extending kindness to these groups is incredibly important. We decided to gather donations of essential items, which many local shelters are in constant need of such as toiletries & hygiene products, and items like socks, undergarments, and pillows. After reviewing local shelters in need, we came across Hayden House, a home for recovering women. Upon our visit to Hayden House to donate the items received from our membership, John Hartnett filled us in on the need for a recovery home in Crawford County. There are obstacles they currently face while working to get the house itself into a comfortable living condition, the largest concern being a lack of community involvement. They rely on volunteer work to get the house up-to-date, and recently have acquired help from tradesmen such as electricians and plumbers. It takes a lot of work to make a house a safe, clean, warm, and trauma-informed environment. From building and maintaining, to structuring programs to help each woman grow in a well-equipped space.
Want to volunteer your time and skills? Hayden House is open to volunteers Saturdays and Sundays from 9am-1pm.
You can learn more about Hayden House here: https://nomnwpa.org/home/
6
Celebrating our community in so many ways!
160 Bags Donated to Meadville Area Sr High School's PMEA Region II Chorus
Donation For PENNCREST's Cyber Academy Drop-In Center
Donation For a New Slide at Saegertown Borough Playground
7
8th Grade Career Fair at Allegheny College in Meadville
VOODOO'S "TAKE THE PLUNGE"
ONE was invited to join in on Voodoo Brewery's "Take The Plunge" Challenge in the freezing cold of February. Our brave volunteers: Casey Carlson, Tristyn Mattern, Dan Webster, and Sam Hays all had their turn at the dunk tank to raise money for Special Olympics (which we will also be participating in come May). Our volunteers had more fun than they thought possible while freezin' for a reason!
BUSINESS AFTER HOURS
Our team attended a few business after-hours events including the Chamber Event this past March hosted at Annie's Flooring and Commercial Services and co-hosted by Tree Family Party Piggies. We mixed and mingled, and even got some love from the piggies, Perry and Willow! One of our favorites, however, was the Chili Chowder Cookoff, hosted by the Italian Civic Center. Engaging with local restaurants and businesses over soups was, well... souper!
PA BUSINESS WEEK
ONE Federal Credit Union had the opportunity to participate in ACES PA Business Week with PENNCREST School District. Providing financial literacy and job readiness skills is one of our passions at ONE. We had a great time participating as judges at Saegertown High School and Maplewood High School. These students put so much time and effort into their business week. It was truly remarkable!
EASTER EGGSTRAVAGANZA
On March 29th, the Easter Bunny came to ONE Federal Credit Union! He gave out lots of easter eggs. His friends at the credit union helped him make sure all the children that came to visit got some cookies, crafts, tattoos, and special golden eggs. There were lots of kids that came to see him and even colored pictures for Easter! His favorite three coloring pages were chosen as winners of an Easter basket prize. The Easter Bunny had such a great time, he said that he'll make a return for next year's Easter Eggstravaganza!
Donation for a New Slide at Saegertown Borough Playground
02/04 03/15 03/21 03/29
8
Community Spotlight! Ms. Brown's Kind Class
Early in February, we challenged local elementary schools to display how they can show kindness to their community. One entry we received was from Ms. Brown's 7th grade Advisory Class down at Meadville Area Middle School. Ms. Carolyn Brown led her entry by saying that although her class does not fit the criteria of being an elementary school, they wanted to take on the challenge, and did! She goes on to explain the idea for the project:
"Two weeks ago, we discussed World Kindness Day that is approaching on Friday, February 17th, which is also known as Random Acts of Kindness Day. We discussed various things that we could do for others, including the community, our families, and people at school. Students voted on focusing on adults in our own building. Some of the ideas included thank-you notes, treat bags, and painting rocks. They voted and decided to paint rocks." Students put together a list of nearly every staff person in their building and organized them by department. They brainstormed designs together, and then listed and gathered their supplies. The painting process took them seven days. By the end, the class was very happy with their work.
Kora, a student, tells us their experience. "I think the teachers were happy and really appreciated what we did. It was fun to paint and hand out the rocks. My favorite part of the project was getting to be creative and do art." We followed up with Ms. Brown a few weeks later to gather some more details and learned that the effects of her class's act of kindness continue to give. "Some staff have them out where they can be seen daily. It's nice to see them on window sills facing the hallways, on desks, etc. A couple teachers have blessed others by putting them on someone else's desk to cheer them, like a pass it around type thing." As a way to recognize and reward Ms. Brown's Advisory Class, our team at ONE and Principal Fry arranged a special surprise including a certificate of kindness, Cup n' Spoon giftcards for each of the students and a ton of sweet treats and snacks! We're delighted to recognize and share the efforts of our community leaders and the impact they make as a way to help reinforce the philosophy of kindness.
9
UPCOMING DATES
04.29.23
Throughout April, we're celebrating youth month with activities, special offers, and lots of goodies! Saturday, April 29th, we will be hosting a Youth Day from 10am-12pm at our Park Avenue location in Meadville. Complete with a food truck, games, activities, and prizes, youth of all ages are welcome to join the fun in this free event!
05.17.23
We have always been a proud supporter of the Special Olympics, and this year we're lending a hand through volunteershism as well. Please be advised that on Wednesday, May 17th, all locations will be closed except for our Arch St. Drive Thru location at 300 Arch St, Meadville, PA 16335.
06.02.23
YOUTH DAY SPECIAL OLYMPICS MEMBER APPRECIATION DAY
As a token of appreciation, we're amping up your Friday on June 2nd with a sweet treat! Take advantage of your membership perks and enjoy a little something extra on us.
Juneteenth
CLOSURES:
HOLIDAY
Good Friday APR. 07 Memorial Day MAY 29
JUN
19
10
NOTICE OF ANNUAL MEETING 2023
Notice is hereby given that the Annual Meeting of The ONE Federal Credit Union will be held at The ONE Federal Credit Union, 868 Park Avenue, Meadville, PA, on July 27, 2023 at 8:30 a.m. The meeting is held for the following purposes: (1) elect two directors of the credit union and (2) to transact any other business that may properly come before the meeting or any adjournment of the meeting.
Nomination for vacant positions may be made by petition. Petitions require signatures by 1% of the membership, or 118 members. If you would like to seek nomination by petition, please submit a signed certificate stating that you are agreeable to the nomination and will serve if elected. In addition, please include a biographical statement. The deadline for petitions is June 16, 2023. Please note that no nominations will be accepted from the floor and there will be no balloting if there is only one nominee for each vacant position.
The nominations received from the Nominating Committee and from petition will be posted in the credit union's office and on the credit union's website at least thirty-five (35) days before the annual meeting.
At least thirty days prior to the annual meeting, a printed ballot or notice of electronic ballot will be mailed to all members eligible to vote if there are sufficient nominations made by the nominating committee or by petition to provide more nominees than open positions. Each member must vote electronically or return their ballots no later than midnight on July 21, 2023 to be included in the balloting.
12
Credit, What is it?
Credit is a part of our daily lives, but what really is a credit report and score? Credit reports and scores are used not only by banks and lending companies, but also by landlords, utility companies, insurance companies, and many others. Your credit report and score are the primary factors used in determining creditworthiness. A credit score is generated using data from your credit report, which may not necessarily be included in your credit report. Ultimately, your credit will be the main focus in determining your lendability, or your ability and willingness to repay a loan.
Credit Reporting & How it Works
There are three main credit reporting agencies: TransUnion, Experian, and Equifax. Each of these agencies has many sub-bureaus as well, which can sometimes lead to a discrepancy in credit scores across each of these bureaus. While no one outside of these agencies truly knows what factors are used in generating a credit score, it is generally accepted that there are five main factors that make up your credit score.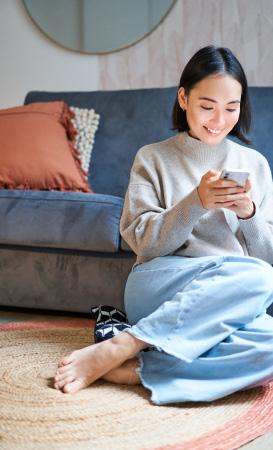 "It is thrifty to prepare today for the wants of tomorrow."
13
- Aesop, Greek Storyteller
1 2 3 4 5
Payment History (35%)
Your payment history includes exactly that—do you make your payments on time, and if not, how late are you—but it also includes any amounts owed to Collections if you have any charged-off debt, settlements, repossessions, foreclosures, or bankruptcies. This factor also looks at the amount of time since your last delinquency.
Amounts Owed/Credit Utilization (30%)
This factor is comprised of the amounts owed on your current loan balances compared to the original balances and, also, your credit utilization ratio for revolving debt. Your credit utilization ratio is calculated by taking your current balance of revolving debt and comparing it to the credit limit of said debt. For example, if you have a $10,000 credit card and a balance of $4,500, your credit utilization ratio would be 45%. Remember, less is always better in this situation, whether it is the balances of your loans or the utilization ratio of your revolving credit.
Length of Credit History (15%)
How long have you had credit, and what is the average age of all of your accounts? Although this factor is weighted third overall, a more established credit history will have a greater impact overall than a shorter history.
Credit Mix (10%)
Your credit mix includes all of the types of accounts that you have open, including installment loans, mortgages, lines of credit, credit cards, and store accounts. Having a variety of accounts is beneficial for your credit mix. However, this factor has a more limited impact on your score.
New Credit (10%)
New credit takes into account hard inquiries on your credit report. Typically, hard pulls are done by a creditor when applying for a new loan or revolving account. While this factor has a lower impact than others, numerous credit pulls within a short period of time can bring your score down. However, the bureaus do have the ability to recognize when someone is rate shopping and will not penalize a credit score for that.
Overall, credit is an important part of life, as it can help you get what you need now based on your promise to pay later. Additionally, borrowers with good credit scores will find that they are receiving better interest rates and terms than borrowers who have poor credit. When considering taking on new debt, it's important to remember the factors involved in building your credit to ensure that you don't put yourself in a poor position for the future. At ONE Federal Credit Union, we are always more than happy to sit down with our members to discuss your credit and ways to improve it!
Marissa Webster Operations Supervisor
CREDIT HEALTH
mwebster@onefcu.com 814-336-2790 Ext. 304
Financial Insights
It has certainly been an interesting start to 2023. We continue to see inflation creep up and interest rates increase. Though it has been some time since we've endured this type of economic climate, we continue to outperform our peers. It is expected that rates will plateau and, in time, we will see higher rates within the credit union for our depositors (this is assuming we stay in this environment for some time).
Over the last 10 to 15 years, we have offered our members record-low loan rates. Now, there is pressure on deposit rates. Once those loan rates start to turn over, we will be able to increase our deposit rates to benefit those members. In the meantime, we have been able to run some very appealing certificate rates to whet our depositors' appetites. Should rates start to drop, we will still see the balance sheet turning over. In the end, margins should still benefit our deposit accounts. There are great things ahead for ONE Federal Credit Union and its members. As always, we continue to assure our safety and soundness as the number one priority.
Blake Sobolewski Chief Financial Officer
QUARTERLY FINANCIALS 15
Business Spotlight
BELLA BELLA MOZZARELLA
We are a local, family-owned and operated pizzeria that specializes in New York-style pizza, whole or by the slice! We also make strombolis, calzones, and subs, all with fresh, house-made dough, sauce, and hand-shredded cheese daily. Although we're most popular with carryout orders, seating is available for counter service. Looking for a lighter alternative? We also offer salads, homemade soup, and gluten-free pizza options! While you're visiting, make sure to check out some of our homemade seasonal desserts by Sabrina, including our customer favorite, Peanut Butter Pie!
With convenient local drop-off and great customer service, ONE has been a great help in setting up Bella Bella Mozzarella's business account. They've boosted account accessibility for our accountant via the mobile app, which has improved our internal communications. It has been incredibly convenient to get account information on demand, even when the credit union is closed!
Click here to view Bella Bella Mozarella's Menu
JENNIFER BIGGS INSURANCE AGENCY
The Jennifer Biggs Insurance Agency, Inc has been a member of the Cochranton community since 1991. Jennifer and her office manager, Michelle Hall, offer a full line of insurance products and love working and connecting with people in this small town and surrounding areas. Together, they bring over 50 years of experience to the conversation as they counsel and advise on products and services that fit their customers' needs. Jennifer's philosophy is that "Each customer should receive personal attention and conversation that builds a relationship between agent and customer." State Farm truly wants to be YOUR Good Neighbor Agent, and Jennifer and Michelle would like to welcome you to the State Farm Family. So, if you would like a second opinion on your current policies or are looking to establish yourself with an insurance agent that treats you like family, give them a call at 814-425-2925.
About a year ago, I decided to move one of my business accounts to ONE FCU. The initial reason was NO monthly fee on the type of account I needed and that they had a local branch in Cochranton. I have been impressed with the friendliness of all the staff and their helpful attitudes. They have assisted me on several occasions with unexpected situations involving my account and have gone above and beyond to provide excellent customer service. So happy to have ONE FCU in our community!
Click here to see more from Jennifer Biggs Insurance Agency
16
Credit Union Membership required for application. Loans subject to creditworthiness. Equal Housing Lender.
Keeping Your Information Safe
Cybercrime is undoubtedly one of the fastest-growing crimes in the world. It not only impacts businesses anymore but affects the individual as well. Staying protected in today's world from cyberattacks is challenging. From password-cracking attempts, to Ransomware, to phishing emails, vishing calls, and account takeovers, the bad guys are trying nonstop to get your information, and they are winning. However, it is possible to increase your protection by following some basic rules of security.
"Technology trust is a good thing, but control is a better one."
18
- Stephane Nappo
1
So, what are some of those terms? Password cracking, Phishing or Vishing? I've never heard those before.
Password Cracking: A type of software program that is used to try varying passwords to fraudulently gain access to a person's account.
Ransomware: A type of malicious software designed to block access to a computer system or its contents until a sum of money is paid for a key.
Phishing/Vishing: The fraudulent practice of sending emails or making phone calls purporting to be from reputable companies to induce a person to reveal information.
Now that you have some additional information, how do you protect yourself from these attacks? Below is a list of some best practices on how to protect your information from being compromised or stolen.
Never Give Out Your Personal Information
Never give anyone your personal information via email or phone unless you know who you are dealing with. This includes login information, passwords, your date of birth, or your Social Security Number. If someone is calling you or emailing you asking for this information, it is most likely a scam. We at the Credit Union would never contact you for this information.
2
Emails
Never open an email unless you are expecting it. If an email looks suspicious, don't open it. Never trust an attachment or link inside an email unless you are expecting it. (A nice little trick for you- if you hover over a link in an email, it will tell you where you are being redirected to. This URL should point to the same destination as the email. For instance, if you get an email from Macy's with a link for a 20% coupon, the link should point to Macy's website.) Look for signs the email is fake - Terrible grammar, creating a sense of urgency such as we are canceling your payment/subscription, claiming you have won a prize, requesting sensitive information, and so forth. These are all signs of a suspicious email, and it should be deleted. 19
3
Passwords
Make your password strong and long. The longer the better. Based on current calculations, if you have a password that consists of 10 characters and is numbers only, a Password Cracking program can break that instantly. Now, if you have a password consisting of 12 characters of only upper and lowercase letters, current calculations estimate it would take 300 years to crack. It makes that much difference. The best passwords are a minimum of 8 characters containing upper and lowercase lettering, numbers, and symbols. Avoid using known facts about yourself including items like your date of birth, children's or pet's names, or other similar information. This just makes it easier to guess if someone has these small bits of information about you. Never use the same password across multiple sites. If they gain entry to your Yahoo or Gmail account and you have the same login for your Online Banking, they now have access to that, also. Never share your passwords with anyone. To make things easier, use a password storage or protection software program to store your passwords for easy retrieval. These are readily available for free on the internet.
4
Keep Your Software Up to Date
Either check your Windows Update regularly for patches and security fixes or set them up to be installed automatically. Microsoft issues security vulnerability patches often that will patch or correct known security issues that are being exploited. Adobe and Google Chrome are examples of other companies that issue patches regularly. If you do not know how to apply these fixes, perform a Google search for step-by-step instructions.
5
Use Anti-virus and Anti-alware Software
There are many free versions of anti-virus and anti-malware software that will keep your computer protected from nefarious files.
6
Enable 2-Factor Authentication
2-Factor Authentication is the requirement of receiving either a text message, email, or phone call with a PIN (usually a 6-digit number) as an additional authenticating process. While this can be a pain, it really is good added protection against unauthorized attempts to gain access to your personal data.
Utilizing these 6 steps can greatly enhance your security posture and keep the bad guys at bay. If you feel that you have been the victim of a phishing scheme, given out your credentials, or feel you have been compromised in any way, it is best to change all your usernames and passwords immediately and contact the relevant agencies and businesses right away.
Jerrod Wilson Chief Information Officer
20
Summer Time Odd Jobs For Kids
It's spring, which means summer is right around the corner! For kids who are too young to get a conventional job, but want a little spending cash for their summer-time activities, there are many local opportunities. The great thing about the summer is that kids typically have more free time now that they're on summer vacation while adults continue to work throughout the day. Kids can use this to their advantage by helping lighten the workload of adults in exchange for money. Here are a few ideas to get started.
Dog Walking - Neighbors who have a dog at home and work a lot often appreciate having someone take them to get some fresh air and exercise. You may want to have an extra leash and doggy bags.
Pet/Plant Sitting - Families traveling for an extended period of time will need someone to take care of their plants and/or animals. They may want you to take their pet/plant home with you, or check in periodically to take them out and feed them at their house. Pet sitting can be a big responsibility, so make sure you're able to commit the proper amount of time.
Babysitting - Depending on your age, it might be difficult getting a babysitting job. However, parents that work from home may appreciate having someone to occupy their kids during the summer while they work. Parents may also need a babysitter for an hour or two while they run errands or go out to dinner.
Car Washing - See if your neighbors would like a car wash! It may be easier to find jobs if you live on a dirt road. For this job, you will need access to a hose, bucket, sponge/rag, and soap.
Lawn Mowing - Make sure you have experience mowing lawns before you offer this service. Lawnmowers can be dangerous if you're unfamiliar with how to operate them or prepare a yard.
Weeding - Ask neighbors who you notice have flowerbeds or gardens. You can weed flowerbeds with your bare hands, or use gloves, but you might want a bucket or bag to put the weeds in before throwing them away.
If you're having trouble finding an odd job, ask your neighbors if they have any chores or tasks that they need help with. Projects like painting, moving, and cleaning are things that not everyone is dealing with on a daily basis, but you might find someone that could use your help immediately. Remember to always practice safety and discuss your ideas with your parents before you act on them. They may have great advice to help you get the job you want. or know people who would offer you one.
21
Checking in With... Your Branch Managers
Casey Carlson, Meadville
Spring is here and we celebrated with a visit from the Easter Bunny! We had so much fun surprising the kids in our community with special golden eggs, activities, and more! We're looking forward to more community events with all of our members!
Tristyn Mattern, Saegertown
Hooray for spring! The days are getting longer, the birds are singing, and we're holding more events! We participated in the St Patty's Day Parade and just finished hosting Bunny Day! We're really excited for Spring here in Saegertown. It gives us more opportunities to see you out and about in the community; maybe even holding a few events of our own!
Melinda Danko, Conneaut Lake
Spring is in the air and its almost boating season! Stop by the Conneaut Lake branch to check out our boat loan rates! We would love to help you get a good rate on a new boat!
Samantha Hays, Cochranton
Spring is finally here and we are all excited for more sunshine! The Cochranton Branch is gearing up for a ton of Community Events including Youth Month and some patriotic celebrations. Want to join? Stop in and ask us about our upcoming events.
23
Credit Union Membership required for application. Loans subject to creditworthiness. Equal Housing Lender.
868 Park Ave Meadville, PA 16335 www.onefcu.com Banking... but Better!