YACHTING LIFESTYLE MAGAZINE - JANUARY 2023
THE
AZIMUT 60 FLYBRIDGE
AN OCEAN OF OPPORTUNITY AWAITS
ALEXANDER MARINE USA offers an unrivaled premier selection of new yachts on the West Coast, as well as an extensive selection of pre-enjoyed yachts from coast to coast. Our promise is to put you in the ideal yacht to match your discerning lifestyle. From initial contact to final contract, our expert staff will serve with integrity, competence, and confidentiality. Join us on the journey to making your yacht dreams a reality. Contact us today to get started...
A Higher Standard of Excellence. YACHTING. ELEVATED. AlexanderMarineUSA.com SEATTLE | 206.344.8566 NEWPORT BEACH | 949.515.7700 SAN DIEGO | 619.294.2628 FORT LAUDERDALE | 206.963.6543
2022 | AZIMUT 55 FLYBRIDGE NEWPORT BEACH 2023 | AZIMUT 60 FLYBRIDGE SEATTLE 2021 | OCEAN ALEXANDER 27E SEATTLE 2023 | AZIMUT 66 MAGELLANO COMING SOON TO OUR DOCKS AlexanderMarineUSA.com SEATTLE | 206.344.8566 NEWPORT BEACH | 949.515.7700 SAN DIEGO | 619.294.2628 FORT LAUDERDALE | 206.963.6543
YACHTING. ELEVATED. 2007 | 36' HINCKLEY | $449,000 HENRY WOLD | 206.427.7167 2021 | 50' AZIMUT | $1,599,000 HENRY WOLD | 206.427.7167 2019 | 100' OCEAN ALEXANDER | $10,400,000 HENRY WOLD | 206.427.7167 2001 | 48' SEA RAY | $399,000 JERRY WHEELER | 949.375.2323 2019 | 40' AZIMUT | $778,889 MICHAEL VRBAS | 949.632.1414 1989 | 44' OCEAN ALEXANDER | $219,000 MICHAEL VRBAS | 949.632.1414 1993 | 98' QUEENSHIP | $3,895,000 HENRY WOLD | 206.427.7167 2020 | 90' OCEAN ALEXANDER | $8,599,000 GREG WILKINSON | 714.331.7131 2019 | 51' AZIMUT | $1,099,000 JERRY WHEELER | 949.375.2323 2004 | 59' MARQUIS | $745,000 JERRY WHEELER | 949.375.2323 2006 | 100' AZIMUT | $2,150,000 JERRY TODD | 206.963.6543 2006 | 57' MCKINNA | $639,000 JEFF SIHILLING | 619.756.2511
+1 (206) 209-1920 | www.WorthAvenueYachts.com | Seattle@WorthAvenueYachts.com LAKE UNION PIERS 901 FAIRVIEW AVENUE N., SUITE A180, SEATTLE, WASHINGTON 98109 Industry Leader in Yacht Sales, Charter and New Yacht Construction. *Not For Sale to US Residents While in US Waters HONORÉ 72' OFFSHORE 2006 SAFARI 80' Symbol 2002 BRAVISSIMO 60' RIVA 1982 SIERRA FOX 54' Offshore 2009 Independence 58' Meridian 2004 KOINONIA 78' Princess 2010/2021 VOLARE 31' Tiara 2015 LODESTAR 78' Ocean Alexander 2011 GOOD LACK* 73' Sunseeker 2009 JEANNE SEA QUA 72' Ocean Alexander 2016 THE HAPPY BOAT 75' NORDLUND 2002/2021 MAHALO 68' Hampton 2018 SEA CZAR 68' Hampton 2012 SEA MONSTER 52' Regal 2009 DAY TRIPPER 44' Tiara 2016 MR PARKER 33' Formula 2004 rascal 27' C.W. Hood 2007 MARANATHA 87' Johnson 2007 NEW ADVENTURE 65' PACIFIC MARINER 2005 Whether looking to purchase or sell a yacht, charter a yacht, or open a conversation about putting your yacht into our charter management fleet, Worth Avenue Yachts is your team with worldwide offices and representation. Find out more about the service, expertise, market analysis and buyer network that makes Worth the first choice for hundreds of owners! YOUR CERTIFIED PROFESSIONAL YACHT BROKERS PARADOCS 33' REGAL 2018
206.623.5200 901 Fairview Ave. N, Suite A-150 Seattle, WA 98109 hamptonyachtgroup.com 85' MCQUEEN 1984 2020 ENDURANCE 658 42' LINDELL 2017 68' NAVIGATOR 2013 Robert Fiala 425.765.7850 Ben Johnson 425.508.3101 Pete Sponek 253.720.1917 Keith Walsh 206.931.7705 46' OCEAN ALEXANDER 2007 63' HAMPTON 2008 AVAILABLE AT OUR DOCKS 52' SUNSEEKER 2008 63' NORDLUND 1990 63' HAMPTON 2008 V ISI T U S AT O U R NEW LY RE NOVAT ED OFFI CE! W E A RE NOW A CC EP TI NG Q UA LIFIED & RESULTS-DRI VEN YA CHT B ROKERSEMAIL JE NN Y@HA MP TON YA CH TG RO U P. C OM OR C ALL 206.623.520 0 BEAM: 20'0" STATEROOMS: 4 HEADS: 6 85' BROWARD 1981 42' OCEAN ALEXANDER 1989 JOIN US! FEBRUARY 3 - 11, 2023 BELL HARBOR MARINA
By Kate Calamusa
Repowered with Pure Watercraft's electric outboard motor system, a vintage wooden boat zips across Lake Washington. For more on how Pure Watercraft is charging ahead in 2023, see this month's feature beginning on page 52.
ON THE COVER
FEATURES DEPARTMENTS 44 52 8 WELCOME TO THE SHOW
PHOTO COURTESY OF PURE WATERCRAFT
Mark your calendars: The 2023 Seattle Boat Show is freshening up its slate of popular seminars with a boatload of new offerings. POWER MOVE
Charged by their line of electric outboards, Seattle's Pure Watercraft hopes to revolutionize e-boating with a little help from automotive battery tech. 52 14 At the Helm 16 Maritime Missives 21 Making Waves: 28 The Current 32 Goods + Gear 36 Broker's Best 62 Expert Take 66 Tight Lines 68 Below Deck 72 Racing Sheet 76 Sea Fare 80 Port of Call 82 Bon Voyage News + Nautical Note THE YACHTING LIFESTYLE MAGAZINE JANUARY 2023 SEATTLE'S PURE WATERCRAFT IS ELECTRIFYING THE OUTBOARD MARKET.
By Randy Woods
PHOTO COURTESY OF PURE WATERCRAFT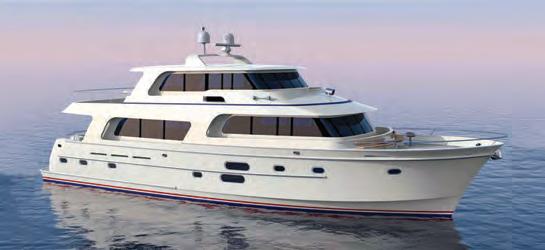 YOUR EXCLUSIVE HAMPTON & ENDURANCE PACIFIC NW DEALER 2023 Endurance 870 LRC | 2023 Hampton 650 PH Displacement: 89,500 lbs | Beam: 17'8" Cabins: 3 | Heads: 3 2023 Endurance 590 LRC Displacement: 90,000 lbs | Beam: 18'8"Cabins: 3 | Heads: 2 | | 4 Stateroom / 6 Head Layout • New 20' Beam Forward Galley • Aft Deck & Skylounge Day Heads Open Main Level • Full Crew Quarters 901 FAIRVIEW AVE N #A150 | SEATTLE, WA 98109 SEATTLE@HAMPTONYACHTGROUP.COM | 206.623.5200 | WWW.HAMPTONYACHTGROUP.COM AVAILABLE NOW AT OUR DOCKS
PORTLAND Jim Taylor SEATTLE Matt Maynard • Kevin Blake Jon Heisel • Paul Groesbeck SEATTLE (206) 632-2900 PORTLAND (503) 381-5467 1001 Fairview Ave N | Ste 1200 | Seattle, WA 98109 www.IrwinYachtSales.com EXCLUSIVE OUTER REEF YACHT REPRESENTATIVE 2001 | 54' Offshore Yachts PH | $719,950 Available in Seattle (206) 632-2900 New Blackfin Models: • 332 Center Console - Special Order • 302 Dual Console - w/Joystick - On Order • 272 Dual Console - w/Joystick - In Stock • 272 Center Console - w/Joystick - In Stock • 252 Dual Console - Twin Engines - On Order • 252 Center Console - Twin Engines - In Stock • 222 Center Console - 250HP - On Order 2022 | 27' Blackfin 272CC 2022 | 27' Blackfin 272DC 2022 | 25' Blackfin 252CC 2018 | 35' Four Winns Vista 355 | $289,900 Available in Seattle (206) 632-2900 2007 | 38' Sea Ray 380 Sundancer | $199,900 Available in Seattle (206) 632-2900 2011 | 43' Mikelson Sportfisher | $649,950 Available in Seattle (206) 632-2900 2002 | 30' Norstar 302 PH | $109,950 Available in Seattle (206) 632-2900 2003 | 45' Sea Ray 450 Express Bridge | $239,000 Available in Seattle (206) 632-2900 2004 | 49' Meridian Pilothouse | $339,950 Available in Seattle (206) 632-2900 2002 | 70' Marlow 70-E | $999,950 Available in Seattle (206) 632-2900 2007 | 58' Ocean Alexander 580 Pilothouse | $1,150,000 Available in Seattle (206) 632-2900 2005 | 62' Horizon Motoryacht | $799,950 Available in Seattle (206) 632-2900 2013 | 31' Formula 31 PC 2013 | $174,900 Available in Seattle (206) 632-2900 1998 | 39' Bayliner 3988 | $109,950 Available in Seattle (206) 632-2900 2005 | 40' Formula 400SS | $199,900 Available in Seattle (206) 632-2900 2016 | 33' Sea Ray 330 Sundancer | $220,000 Available in Seattle (206) 632-2900
The Northwest's Premier Yacht Broker Network www.nwyachtnet.com Visit us online to see our large selection of quality sailboats! www.nwyachtnet.com Like Us on Facebook Dealers for new Linssen Dutch built steel Yachts 30'-50' POSSIBLE OLYMPIA LIVEABOARD SLIP, LOADED! $219,900 1989 HOLLAND 50 PILOTHOUSE 2000 Nordic Tugs 37 Boathouse kept, B&S Thrusters, Upgraded Electronics $269,000 1929 85' Hoffar-Beeching (Boeing) Amazing custom yacht, boathouse available $1,299,000 2006 Silverton 34 Convertible Genset, AC/Heat, Tender, and Moorage! $149,900 2004 39' Silverton MY Boathouse Kept, Stunning! $224,950 2014 Beneteau Swift Trawler 34 Thrusters, Genset, AC/Heat, Watermaker $319,950 2020 44' Jeanneau Sun Odyssey 440 Amazing opportunity, Numerous upgrades $449,000 2009 North Pacific 43 Pilothouse Bow & Stern Thrusters, 2020 Zodiac, Transferable Moorage $349,900 1932 78' Luxury Motor Yacht "Linmar" Amazing condition and pedigree! $1,500,000 2018 & 2019 Ranger Tugs R-23 Clean and well equipped Starting at $119,900 2016 37' Fairway 370 Only 330 hours, B&S thrusters, Genset, AC/Heat $349,900 1991 Tollycraft 57 Re-powered w/John Deere diesels, B&S thrusters, AC/Heat $299,900 Tacoma Waterfront 1717 Dock Street Tacoma, WA 98402 253-272-2858 Lake Union Waterfront 1500 Westlake Ave N, Suite 102 Seattle, WA 98109 206-301-9104 Olympia Waterfront 700 Marine Dr. NE, Suite 105 Olympia, WA 98501 360-705-9137 Gig Harbor Office 3019 Judson St. Suite D2 Gig Harbor, WA 98335 253-509-0319 Anacortes Office 910 11th Street, Suite B Anacortes, WA 98221 360-299-3988 2004 Meridian 490 Pilothouse Upgraded tender, thrusters, and electronics $349,900 2 TO CHOOSE FROM 2002 Navigator 48 Pilothouse Open floorplan, 360 view from the PH $339,000 2006 Navigator 4800 Classic One owner, Bow thruster, Clean! $449,950 SOLD SOLD SALE PENDING
Seattle | Anacortes | San Diego | Newport Beach | Sausalito | Scottsdale silverseasyachts.com | 206.508.4458 Online Inventory: Proud to bring our Northwest boaters two premier brands of new yachts, in stock and incoming for 2023!
Fleming Yachts offers new & flexible layouts. NEW FLEMING YACHTS available for inspection. Over 30 years of consistent quality from Fleming Yachts. Solid fiberglass hulls, safe Portuguese Bridge with easy to board, low profile, serious cruising designs. NMMA Certified using ABYC standards, great performance & fuel economy and factory & dealer support make the Fleming Yachts difference. Fleming 85 - New Model - World Cruiser - Contact us for the latest updates! West Coast Dealer for FLEMING 55, 58, 65, 78, 85 FLEMING85 FLEMING58 FLEMING65 NEWPORT BEACH SAN DIEGO SEATTLE Lido Yacht Anchorage Safe Harbor Sunroad – Harbor Island Lake Union Piers - Lake Union 717 Lido Park Drive, Suite A, Newport Beach, CA 92663 955 Harbor Island Dr. #112, San Diego, CA 92101 901 Fairview Ave. N., Suite C150, Seattle, WA 98109 (949) 675-8092 | Fax: (949) 673-1037 (619) 222-0626 | Fax: (619) 222-1695 (206) 624-1908 Fax: (206) 624-3870 WWW.CHUCKHOVEYYACHTS.COM INFO@CHUCKHOVEYYACHTS.COM 72' HATTERAS 1988 Factory update provides large salon plus sports cockpit. Full beam master with dressing room. $695,000 53' ELCO MOTORYACHT 1939 A rare opportunity to own this classic! First time on market in over two decades. $149,999 BOATHOUSE OPTION AVAILABLE FLEMING 55 1992 Freshwater kept. Diesel heat, stabilizers, bow thruster, twin gensets. A real cream puff! $750,000 72' HELICOPTER LANDING & SUPPORT VESSEL Expansive flight lounge with galley & powder room. Impeccably maintained. $1,585,000 DEALER OF FINE YACHTS 59' CUSTOM A true motorsailor with lots of interior light, Atlas diesel, immaculate woodwork, modern galley, electronics. $319,000 38' BAYLINER COCKPIT MY 1990 Two staterooms, 2 heads. Spacious salon & galley. Tastefully updated & ready to cruise. $72,500 46' VIKING PRINCESS SPORT CRUISER 1996 Extensive updates throughout vessel. Three staterooms & spacious main salon. $359,000 48' SEA RAY 2005 Thruster, new aft deck enclosure. $485,000 33' SEA RAY 1993 Outfitted for year-round cruising. $45,000 44' TOLLYCRAFT 1992 Twin CAT diesels, Wesmar bow thruster & Yacht Controller system. Multi-boat owner ready for offers! NOW $174,500 REDUCED 100' FRIDAY HARBOR END TIE CAN TRANSFER 50' DEFEVER 1970 Lovingly refit by shipwright owners, CAT diesel + get home & genset. Galley integrated with salon. $155,000 46' WESTCOAST COCKPIT MY 2004 Twin Cummins plus genset, diesel heat, new canvas, new fridge and impeccable varnish. $265,000 SHINES LIKE A JEWEL! 31' 1996 ALBIN TOURNAMENT EXPRESS Twin diesels, generator, A/C, fully enclosed pilothouse. Fish or cruise! $104,950 PREMIERDISPLAYSLIPSAVAILABLE FORYOURQUALITYLISTING
Show Time
Happy New Year! As we say "ahoy there!" to 2023, I'm feeling especially buoyant because I know, along with many other boaters I would imagine, that a special time of year lies just ahead: It's boat show season, people!
And, as the 76th annual Seattle Boat Show docks at Lumen Field Events Center early next month, we've got an issue that is chock-full of special sneak peeks of this year's event. The team at the Northwest Marine Trade Association has been hard at work all year, boosting the number of new boating-related seminars on offer by a whopping 25 percent—we highlight a boatload of them in this month's "Welcome to the Show" feature beginning on page 44, and give an inside angle on this year's fishing seminar topics in Expert Take on pages 62-63.
The New Year is also looking bright for Pure Watercraft, a Seattle-based company known for their stellar electric outboard engines, that will soon expand their offerings thanks to a new partnership with General Motors. Randy Woods hops aboard a zippy RIB ride, and gets inside the tech that powers the enterprise, in his feature on pages 52-59. Also blazing into 2023 are this month's impressive Broker's Best finds, which range from a handsome Westcoast 46' from Chuck Hovey Yachts (pages 40-41) to the incredibly speedy and sleek Invincible 37' catamaran from Schooner Creek Boat Works (pages 36-37). Start your new year with Tight Lines as Mark Yuasa reels in the winter fisheries now open across the state (page 66); James O. Fraioli warms things up with a luscious crab bisque in Sea Fare (pages 76-77); and, in Making Waves, we check in on the Maritime Blue Accelerator program, outline the Port of Seattle's latest plans, and, of course, preview all the boat shows happening up and down the West Coast (pages 21-26).
Mark your calendars and see you there, Kate Calamusa Editor Say hi: kate@nwyachting.com
CRUISE ALONG WITH US ONLINE: Visit our website at: nwyachting.com facebook.com/NorthwestYachting instagram.com/nwyachting
Publisher & Advertising Sales Michelle Zeasman-Gibbon
Associate Publisher Michelle DeRouen michelled@nwyachting.com 206.445.5453
Editor Kate Calamusa Creative D irector Lou Maxon Advertising D esign Christin Couvreux
Advertising Sales Craig Perry craig@nwyachting.com 206.391.6431
New Advertising Sales Inquiries 206.789.8116
Columnists Lori Eastes James O. Fraioli Doug Hansen Andrew Hoge Randy Woods Mark Yuasa Copy Editor Seanna Browder Facilities Maurice McPherson Office Mascot Pearl General Inquiries: 206.789.8116 Published monthly by SKT Publishers, Inc. 7342 15th Ave. NW, Seattle, WA 98117
14 AT THE HELM [ EDITOR'S LETTER ]
©2022 Northwest Yachting. All rights reserved. Any use of Northwest Yachting materials, without the expressed written permission of the Publisher is specifically prohibited. While we welcome letters and photos, we cannot be held responsible for unsolicited materials. Views expressed by individual Northwest Yachting contributors are those of the authors and do not necessarily represent the opinions of the magazine. REEL IN YOUR FISHING-RELATED NEW YEAR'S RESOLUTIONS WITH THE INVINCIBLE 37' CATAMARAN.
Elliott Bay Marina 2601 West Marina Place, Suite D Seattle, Washington 98199 Phone: 206.285.9563 Email: info@elliottbayyachtsales.com Web: www.elliottbayyachtsales.com 47' Townsend 42' Lien Hwa 39' TransWorld 40' Hunter 32' Nauticat E lliott B ay y acht S alES B rokEragE t Eam Paul Jenkins Bill O'Brien Mark Lindeman 206.793.3529 206.849.8497 253.851.4497 P owErBoatS 65' Cheoy Lee PH MY '00 $795,000 65' Custom Alloy Trawler....... Coming Soon 50' Ocean Alexander PH Mk I '78 $199,000 48' Tollycraft MY '95 $160,000 47' Townsend Motorsailor '03 $350,000 47' Lien Hwa MK III '87 ................$179,000 42' Lien Hwa Sundeck '88 $120,000 39' Bayliner '99 $155,000 39' TransWorld Sundeck '88 $79,500 28' Albin Tournament '06 ............ $125,000 S ailBoatS 52' Tayana Deck Saloon '07 $439,000 44' Worldcruiser Schooner '79 $275,000 41' CMS Cutter '78 ...................... $120,000 40' Hunter '13 $185,000 32' Nauticat 321 '00 $187,500 38' Eastbay "Premier Cru" 48' Tollycraft "Casandra Dawn" 52' Tayana 41' CMS "Sand Dollar" 38' Sabre "Umbria" 65' Cheoy Lee "Happiness"
MARITIME MISSIVES
Welcome Home
As Vulcan's Lake Union Piers project continues to evolve here in Seattle—which we covered in our November issue and you can still catch online at nwyachting.com—several local yacht brokers are greeting the New Year by coming home to their newly refreshed digs. Swing by and say hi to the fine folks at Worth Avenue Yachts, Hampton Yacht Group, Chuck Hovey Yachts, and others to see the progress in person. Also found at Lake Union Piers: the new offices for Northwest Yacht Brokers Association, which recently announced the hire of Director of Operations Karli Houlé. An extra special "welcome!" to Karli!
Ride Along
The best kind of research: As he delved into the Pure Watercraft feature for this month's issue (see pages 52-59), writer Randy Woods hopped aboard a RIB outfitted with the Seattle company's electric outboard engine (and even an extra battery) for a ride around Lake Union. He reflects:
When I met Pure Watercraft marketing manager Gabe Johnson, we had a chat about the use of heavy batteries, even on small vessels like the 12' RIB we were riding in. "With these rigid inflatables, you can put one in the console and one in the back, so you can have two," he said. "Adding more packs won't make you go faster, but it'll last longer. You can put up to 10 batteries in a series if you want." You'd never know the boat was carrying more than one battery pack the way were zipping around, almost silently and with the sweet absence of any engine exhaust.
[ BROKER'S BEST ]
Slip Sisters
While perusing the pics of Spirit So Moves, a 2004 Westcoast 46 from Chuck Hovey Yachts, for this month's Broker's Best feature found on pages 40-41, we noticed a familiar silhouette in the background. It was none other than Safari, the sleek 80' Symbol pilothouse from Worth Avenue Yachts you'll find on a preceding spread (pages 38-39, to be exact). It made us smile to realize these amazing offerings are not only pals in our pages, but in real life, too!
16
[ SNAPSHOTS, MAIL, AND ON THE WATER TALES FROM OUR EXTENDED CREW—YOU! ]
[ NEW YEARS NEWS ]
[ INSIDE THE ISSUE ]
BENETEAU GRAN TURISMO 32 2023 The new Gran Turismo 32 is designed to optimize time on board with spacious living space. Natural light and ventilation are a priority on board. With a zip wake dynamic trim control system, challenging navigation becomes second nature. The GT32 design is true to her line with some innovative touches, with a large built-in sun mattress and optional sun awning. Twin Mercury 300 Verado JPO Engines. FEATURES: • AIR STEP Hull • Retractable Canopy • Spacious forward sun lounger, lifting backrests 50' PRESTIGE 2016 | DISCO VOLANTE $994,880 $925,000 $$1,062,085 PORTLAND, OR SEATTLE, WA SEATTLE, WA 41 BENETEAU #123 | SWIFT TRAWLER 50' BENETEAU 2018 | SINGULARITY ARRIVING | FALL 2023 DENISON SEATTLE | 206-686-5400 | DenisonYachting.com
OFFERED EXCLUSIVELY BY Twin 480 HP Cummins diesels, V drive system with joy stick and bow thruster control, generator, air conditioning heating, dinghy with davit, Raymarine electronics, two staterooms with two heads with separate showers, bimini top, up galley with tons of storage, transom built in BBQ center, and more! Sale Price $695,000 Call Dave Boynton at 206-949-6866 2016 SEA RAY 400 FLY Twin John Deere diesels, new Garmin electronics package, diesel furnace, updated custom wood headliner, generator, inverter, custom radar mast, new flybridge upholstery, new updated toilets, all outside wood in fantastic condition, transferable covered moorage in Everett. 1976 GRAND BANKS 36 CLASSIC Twin Volvo 370 HP diesels, Bow thruster, inverter, generator, bimini top with enclosure, aft hardtop with enclosure, electronics package, two heads with enclosed showers, dinghy and davit system, satellite TV ant, life raft and much more! Sale Price $209,000 Call Dave Boynton at 206-949-6866 1987 BAYLINER 4588 PILOTHOUSE Twin 220 HP Hino diesels, full electronics, newer dinghy with outboard, upgraded heads, ice maker, bimini top, diesel furnace, generator, new bottom paint and zincs, boat is ready to go! Sale Price $99,000 Call Dave Boynton at 206-949-6866 WWW.BOYNTONYACHTS.COM 206.949.6866 • DAVE@BOYNTONYACHTS.COM • EXPERIENCED SERVICE, QUALITY BOATS TAKE ADVANTAGE OF MY 37 YEARS OF EXPERIENCE IN THE YACHT BUSINESS, WHETHER BUYING OR SELLING OWNER DAVE BOYNTON 1997 FORBES COOPER 74 PILOTHOUSE Twin Man 850 HP diesels, bow thruster, water maker, inverter, 2 generators, air conditioning/ reverse cycle heating, full electronics package, satellite TV ant, four staterooms with ensuite heads and showers, and much more! Sale Price $595,000 Call Dave Boynton at 206-949-6866 PREMIERE BROKERAGE MOORAGE AVAILABLE IN EVERETT FOR SELECT YACHTS 50 TO 70 FEET 2000 NAVIGATOR 53 PILOTHOUSE Twin Volvo 370 HP diesels, bow and stern thrusters, watermaker, air conditioning/reverse cycle heating, diesel furnace, inverter, generator, new upholstery, newer carpets, full electronics, 3 staterooms, two heads, vacuflush toilets, bimini top, anchor windlass with anchor kit, 3 burner stove with oven, big refrigerator and much more! Sale Price $349,000 Call Dave Boynton at 206-949-6866 Twin Cummins 380 HP diesels with 419 hours, generator, air conditioning/reverse cycle heating, new walker bay dinghy and power davit system, full galley equipped, two staterooms, one head, anchor windlass with anchor kit, satellite TV, fleur night vision, oil change system and much more! Sale Price $639,000 Call Dave Boynton at 206-949-6866 2012 SABRE 42 SALON EXPRESS 2002 CARVER 444 AFT CABIN W/COCKPIT 1996 SILVERTON 362 SEDAN Low hour twin Cat diesels, generator, inverter, electronics, anchor windlass with anchor kit, dinghy and outboard, flybridge enclosure, air-conditioning/heating, new salon upholstery, electronic controls, ice maker, two staterooms, separate shower and head, boat house kept! Sale Price $99,000 Call Dave Boynton at 206-949-6866 Sale Price $99,000 Call Dave Boynton at 206-949-6866
WWW.EPYACHTS.COM | 206.587.0660 | INFO@EPYACHTS.COM 1419 NE BOAT ST. STE 100 SEATTLE, WA 98105 56' MARITIMO 2010 | $925,000 76' HORIZON EB 2001 | $1,450,000 68' CUSTOM WILLIAM BREES 1999 | $795,000 57' RIVIERA EB 2017 | $1,725,000 51' SEA RAY SUNDANCER 2014 | $739,000 48' RIVIERA SPORT 2022 | $1,575,000 47' VIKING CONVERTIBLE 1994 | $229,900 39' RIVIERA 395 SUV 2019 | $765,000 39' TIARA SOVRAN 2007 | $275,000 50' RIVIERA505 SUV 2023
Seattle | 2288 W. Commodore Way, Suite 110, @ Salmon Bay Marine Ctr. 206 949 2270 San Diego | 2330 Shelter Island Dr. Suite 105, 619 222 9899 Flagship O ce Newport Beach | 3101 West Coast Highway, Suite 130, 949 524 3143 Sausalito | 298 Harbor Drive @ Clipper Yacht Harbor, 415 887 9347 Kailua-Kona | 73-4539 Iki Place, Kailua Kona, HI 96740, 808 989 8305 JeffBrownYachts.com AXOPAR | BRABUS | PARDO YACHTS | PEARL YACHTS | SIRENA YACHTS | SPEEDSTER | Y YACHTS bespoke brokerage & yacht sales 300 | 500 | 900 BRABUS SHADOW 900 38| 43 | 50 | 52 | 60 | 75 58 | 68 | 78 | 88 62 | 72 | 80 | 95 WINNER 22 | 25 | 28 | 37 | 45 MARI~TIME by Jeff Brown Yachts A path to yacht ownership that fits your lifestyle. 2022 Stancraft Hammerhead 39 $1,799,999 2006 60' Hatteras Convertible "Cool Heat" $889,000 2020 Sirena Yachts 64 $2,979,000 2015 Absolute 56 STY, Maxim $1,299,808
MAKING WAVES
BY RANDY WOODS
From Vancouver to PDX to Seattle,
Boat Show Season Arrives in the Northwest
With the start of a fresh new year, the Northwest maritime community is gearing up for a return to full-scale boating shows after years of false starts and reboots. The first one, the Portland Boat Show, launches this month (January 11-15), followed by the Vancouver International Boat Show (February 1-5) and of course, the Seattle Boat Show (February 3-11).
In Portland, the premier boat show for Oregon and Southwest Washington will kick off the 2023 season—the 63rd in its history—with more than 200,000 square feet of exhibit space at the Portland Expo Center, the perfect place to enjoy the Rose City while avoiding the winter chill and damp. As one of the largest sportfishing expos in the nation, Portland will feature hundreds of the latest models of ski boats, wakeboards, pontoon boats, cruisers, runabouts, and personal watercraft.
With such an early start in the season, the Portland show is a great venue to get the first glimpse on this year's new lines and accessories, along with power options and upgrades. Some of the expected highlights include the new 34' Jeanneau NC 1095 Flybridge from Sundance Yachts; the latest Lund Boats from Pacific Boatland; KEM Equipment's new LT4 and LSX inboard engines; River City Ravine's popular Bennington pontoon boats; Torch Craft Marine's mini-jet-boats; and Schooner Creek's 37' Invincible catamaran with quadruple Mercury Verado outboards (see this month's Broker's Best on pages 36-37 for more on this beauty); plus, the latest trends in electric e-foil boards, and much more.
This year will also feature a pre-owned boat sale, for those interested in the best deals for slightly older models. A two-for-one discount offering $15 off of parking prices can also be found at the Portland show's website: pdxboatshow.com
Up in Canada, excitement is building for the first in-person Vancouver International Boat Show since a three-year Covid hiatus. The 2023 show—to be held indoors at BC Place and on the water at Granville Island—will feature more than 200 exhibitors
offering hundreds of their latest boats and marine gear, plus dozens of informative seminars.
Topics of the sessions include a wide range of boating issues: marine electronics tips, vessel maintenance and repair, environmental stewardship, boating safety advice, sailing as a family, and real-life stories of global ocean cruises. One emphasis in the Vancouver Show seminars will be information for boating newbies. In a series sponsored by Canada's National Marine Manufacturers Association and called Discover Boating, the Boat Show will provide information for those seeking tips about first-time boat purchases, working with dealers, insurance advice, and navigational basics. More can be found at: vancouverboatshow.ca
The Seattle Boat Show, organized by the Northwest Marina Trade Association and presented in partnership with Union Marine and the Port of Seattle, is the largest boat show on the West Coast, spanning nine full days, and will be held at Lumen Field Event Center and Bell Harbor Marina. A free shuttle will run continuously between both locations.
The show floor, measuring three acres, will showcase some of the latest marine gadgets and gear. The event will also include its popular Boat Show U sessions and an extensive list of boating and fishing seminars, many of which will be new this year and focus on technology and innovation (see this month's feature on pages 44-51 for more details). For entertainment, the Seattle show will host wine and beer nights, a "Dogs on Deck" day which allows your pooch to stroll the aisles with you, and a Kids AquaZone full of family-friendly activities.
Seminar tickets include access to all online and in-person webinars, a 2023 Waggoner Cruising Guide, and multi-day tickets for the full nine-day show. For more specific details about hours, exhibitors, and attractions, go to: seattleboatshow.com.
[ NAUTICAL NEWS + NOTES ]
[ MARK YOUR CALENDARS ]
21
MAKING WAVES
BY RANDY WOODS
Maritime 'Greening' a Key Part of 2023 Port Budget and 5-Year Plan
Seattle always has focused on the maritime economy, and at the end of November 2022, the Port of Seattle Commission backed up this commitment with an ambitious budget for 2023 and a $5.3 billion five-year capital plan, the largest in the Port's history.
While most of the funds will be dedicated to improvements and expansion of SeaTac Airport, a significant portion will go towards programs to reduce greenhouse-gas (GHG) emissions from maritime vessels, including cargo ships and cruise ships operating out of Seattle and Tacoma.
The Port's total capital budget for 2023 is $725.8 million. The 2023 budget, approved by the Commission on November 29, will have operating revenues more than 24% higher than the 2022 budget, total expenses nearly 15% above 2022 levels, and net operating income a whopping 42% above the previous year.
"Our maritime budget includes support for research and conservation— from kelp to killer whales—because protecting our marine environment provides competitive advantages for our maritime tenants," said Fred Felleman, one of the Port's commissioners.
The budget plan will invest $276.4 million in the marine terminal modernization and environmental sustainability projects, according to Sam Cho, another Port commissioner. "This budget also funds the completion of Seattle's Terminal 5, the only new cargo container terminal to open on the West Coast during the course of the pandemic," Cho said.
In 2023, capital spending will make up 39% of the Port's budget, and up to 43.5% including projects that are part of the Northwest Seaport Alliance, a coalition of marine cargo operators in Seattle and Tacoma. The proposed 2023 budget also includes $17.7 million for environmental initiatives and $11.9 million for customer experience initiatives. Some of the maritimerelated highlights of the 2023 Port budget include:
• $1 million for the Port's Aquarium Strategic Relationship for maritime industries and habitat conservation education.
• $200,000 to explore maritime economic development opportunities in the offshore wind industry.
• $200,000 to support exploration of a Green Corridor between Alaska, British Columbia, and Washington, in which cruise ships would pledge to operate using low GHG-emitting vessels.
"In periods of change, those who can adapt quickly fare best," said Ryan Calkins, president of the Port of Seattle Commission. "Because of the vital role the Port plays in our local economy, we need to continue to make major strides on transformative initiatives like decarbonizing port-related industries." For more on the Port's future plans, go to: portseattle.org
[ NAUTICAL NEWS + NOTES ]
[ INVESTING IN MARITIME ]
22
844.692.2487 SEATTLEYACHTS.COM WASHINGTON CALIFORNIA FLORIDA MARYLAND CANADA PHILIPPINES "G7" is a 2020 Prestige 520 FLY Located in Our Anacortes, WA. Office For More Information Call 208.755.1437 LIVE THE ADVENTURE SEA BEYOND
2019 KingFisher 3425 $430,000 Justin Parkins 208.755.1437 2012 Salish Sea IS48 $995,000 Martin Snyder 206.423.1302 2003 Meridian 540 $475,000 Sarah Burleson 425.870.3154 Seattle Yachts 844.692.2487 SELL YOUR BOAT! LIST WITH US! 2001 Symbol 66 PH $695,000 Martin Snyder 206.423.1302 2024 Northwest 63 Seattle Yachts 844.692.2487 2022 Excess 11 Seattle Yachts 844.692.2487 2024 Northern Marine 64 Seattle Yachts 844.692.2487 2023 Nimbus W9 Seattle Yachts 844.692.2487 2017 Nordic Tug 40 $750,000 Jeff Gleckler 360.202.2290 2024 Endurance 658L Seattle Yachts 844.692.2487 Northern Marine 57 Seattle Yachts 844.692.2487 IN BUILD 2022 Hanse 458 Seattle Yachts 844.692.2487 2008 DeFever Pilothouse $499,000 Tim Hoving 360.961.0228 ARRIVING SOON IN STOCK IN STOCK IN BUILD IN BUILD IN BUILD 2009 Tartan 5300 $925,000 Rob Fuller 207.233.8846 HULL #06 SOLD
MAKING WAVES
BY RANDY WOODS
Maritime Blue Accelerates into New Year
Washington Maritime Blue, a statewide coalition of businesses promoting the maritime industry, is poised to begin what looks to be a banner year with the creation of the new One Ocean Innovations Accelerator, as well as the expansion of two other regional initiatives in Tacoma and Seattle to create more interest in marine-related startups and careers.
The One Ocean accelerator is a 12-week course focused on international maritime startups that will help expand Washington's ocean economy. The program allows qualified startups to receive resources, contact mentors to aid in business development, and attract potential investors to get their ideas off the ground.
The first eight weeks of the program will be conducted through virtual instruction and will be mostly concerned with matchmaking startups with the right personnel and analysis of the regional markets. The second stage of the process entails one-on-one mentoring of entrepreneurs with other experts in the particular startup's field. Companies will give presentations of their business plans and receive advice on building their venture's business ecosystem.
The final stage of the incubator will be a showcase day, where startups will make polished presentations before potential investors. If any of the startups attain investment, One Ocean will continue working with them to assist in market entry for the businesses. Some of the expected entrepreneurs in the One Ocean Accelerator will focus on maritime decarbonization, port and shipping logistics, digitalization of maritime operations, renewable energy, sustainable fishing, and advanced manufacturing.
In the South Sound, the Tacoma Marine Innovations Incubator, based out of the Center for Urban Waters, expanded with its Second Wave of cohorts in October 2022. Companies came from Washington state, California, and France. Locally based cohort firms include:
• Air Mobility (Tacoma) – A marine propulsion company specializing in bladeless powering technology.
• Homeostasis (Tacoma) – A carbon dioxide removal and utilization startup aiming to convert CO2 emissions into raw materials, such as graphite and carbon black, for industrial applications
• WhyGrene (Seattle) – A startup that creates "virtual power plants" that provide affordable, green energy for utility power grids.
Meanwhile, at the end of last year, the affiliated Washington Maritime Blue Accelerator program was entering the final stages of choosing new cohorts for its Fourth Wave. The 2023 program is slated to begin in late February, when the next cohort will be announced.
The blue economy is estimated to be worth about $373 billion nationwide, to which Washington state contributes roughly $44 billion. The local blue economy also has ties with other regional sectors, including aerospace, agriculture, clean technology, and life sciences.
For more on all of Washington Maritime Blue's current initiatives and programs, go to: maritimeblue.org
26
[ NAUTICAL NEWS + NOTES ]
[
BOOSTING THE BLUE ]
Will this be the year you make your dreams happen? NORDHAVN WORLDWIDE U S A | U K | A U S T R A L I A | T U R K E Y info@nordhavn.com Discover the entire Nordhavn product line at www.nordhavn.com
THE CURRENT
BY KATE CALAMUSA
Rest Room
The City Loo's chic new canine commode offers a convenient (and attractive) on-the-go solution for your favorite first mate.
You've carted in your provisions, checked all your gauges, and idled away from the dock…. only to realize that you forgot to offer your furry first mate a pre-voyage sniff around the fire hydrant. Enter the City Loo, an all-in-one puppy pad bathroom system that aims to cut down on onshore stops and keeps you cruising in style. Although she conceived her first prototype for urban-dwelling dogs to utilize in condos or apartments between walks (and to aid their humans in avoiding damp, dark nighttime treks around the block), CityLoo founder Anastasia Miles realized there might be an untapped market for her product after a visit to the Fort Lauderdale International Boat Show in 2021. Brokers and boaters there clamored for it, and it's little wonder why: Crafted from medium-density fiberboard with clear acrylic walls, stainless steel hinges, and an interchangeable dog door entrance, the sleek system is perfect for placement on the aft deck or in the salon, measuring a compact 21" high by 29" wide and 21" deep. Owners can pop in their own turf or absorbent pads or snap up some of City Loo's selection of add-on options, which include a high-grade odor absorbent tray. "As someone who loves boating and my dog, Coco; I think this is a game-changing solution," says Miles. "It's convenient, looks great, and it'll keep you out on the water for longer, too." The City Loo retails for $299; more details and product information can be found at: thecityloo.com.
28
[ HOP ON BOARD WITH THESE FRESH FIXATIONS FROM OUR LOG BOOK ]
100' US NAVY TUG 1943 - Converted to live-aboard, steel hull, sleeps 8 guests / 3 crew, 2 galleys, Enterprise main, 3 generators. Contact Dan Wood.
83' BURGER 1967 - Once in a lifetime special vessel, kept in state of the art boathouse, cared for by knowledgeable yachtsman, fresh paint. Contact Dan Wood.
74' HORIZON V74 2011 - Enclosed bridge, 3 staterooms plus crew, captain-maintained, boat is painted, CAT power, 20' 6" beam. Contact Dan Wood.
36' GRAND BANKS CLASSIC 1973 - Lots of upgrades, always well maintained, extremely clean, recently cruised for 75 days, must see! Vic Parcells.
48' HATTERAS MOTORYACHT 1981 - Live aboard moorage available, 3 staterooms, huge aft stateroom & aft deck, 6V92 mains, new generator, fresh water kept. Contact Dan Wood.
36' CHRIS-CRAFT CORVETTE 1954 - Restored, all-original, a joy to run. Everything works, true head-turner, just gorgeous. Contact Vic Parcells.
watermaker, custom
new
60' M2
2007 - Twin
2 staterooms, 2 heads, Kevlar
56'
full-time,
NEW LISTING
WORLD CLASS SERVICE SINCE
43' PRINCESS FLYBRIDGE 2018 - Factory ordered with all the options by multiple Princess owner, extremely well cared for, long list of equipment. Contact Dan Wood. For instant listing updates, follow us on social media! SEATTLE OFFICE (206) 625-1580 WWW.CROWSNESTYACHTS.COM Each Crow's Nest Yachts office is independently owned & operated.
52' MIDNIGHT LACE 2005 - Twin CAT C-9, heat/ac,
Webasto,
paint, TNT lift,
full enclosure, boathouse kept in fresh water. Contact Dan Wood.
POWER CAT
MAN power,
construction. Contact Dan Wood. 55' HACKER-CRAFT BRIDGE DECK 1926 - Family owned for 70 years, covered moorage and 2 major refits. This classic is ready to go anywhere. Contact Dan Wood.
NAVIGATOR 2001 - 2 staterooms, allowing bigger heads in master & VIP. Desirable cherry interior, wood floor in pilothouse. Contact Vic Parcells. 98' VERSILCRAFT SUPER CHALLENGER 1987 MARAD waiver. Captain-maintained
constant upgrades through the years. Contact Dan Wood.
LOCATED IN FORT LAUDERDALE
1974
ITS LOOKS SAY YOU'VE ARRIVED; THE CONSTRUCTION SAYS YOU'LL GO ANYWHERE.
HIGHFIELD BOATS ARE THE #1 RIB IN NORTH AMERICA, AND THEIR GOOD LOOKS ARE AT HOME VIRTUALLY ANYWHERE.
Which is fortunate, because we also build them to take you pretty much everywhere. Every hull is made from high-tensile, marine grade aluminum and is over-built and tested to excel in the planet's toughest conditions. It's why we're #1, and why you'll have the confidence going places others simply can't.
highfieldnorthamerica.com
HULL CONSTRUCTION
console Kit can be added
Open RIB
FCT console helm can be added
Classic 310
380 Open RIB
BOATWORKS
AIR DINGHY REPAIR
MARINE GROUP
NORTHWEST INFLATABLE BOATS
8' 6" 9' 6" 10' 2" 11' 2" 11' 10" Length 12' 6" 5' 7" 5' 7" 5' 7" 5' 7" 5' 7" Beam 5' 7" 119 lbs 130 lbs 137 lbs 157 lbs 165 lbs Weight 183 lbs 3+1 4 5 6 6 Max People 7 794 lbs 1058 lbs 1213 lbs 1215 lbs 1237 lbs Max Payload 1404 lbs 15 hp 20 hp 20 hp 25 hp 30 hp Max HP 30 hp portable portable portable portable portable portable Fuel Tank CL 260 CL 290 CL 310 CL 340 CL 360 Model CL 380 CLASSIC RANGE SPORT 300/330/360 SPORT 360 SPORT 300 6 Max People 4 5 1398 lbs Max Payload 1023 lbs 1211 lbs 40 hp Max HP 30 hp 30 hp SPORT 330 11' 11" 9' 10" 11' 0" Length 6' 0" 6' 0" 6' 0" Beam 473 lbs 385 lbs 439 lbs Weight* Model * weight includes boat plus console Fuel Tank portable 6.3 gal 6.3 gal SPORT 390/420/460 Model SPORT 390 SPORT 420 Length 12' 10" 13' 11" 15' 1" Beam 6' 4" 6' 9" 6' 10" Weight 497 lbs 681 lbs 731 lbs Max People 7 8 9 Max Payload 1579 lbs 1744 lbs 2011 lbs Max HP 60 hp 70 hp 90 hp SPORT 460 Fuel Tank 11.6 gal 11.6 gal 6.3 gal CLASSIC CONSOLES GT and FCT-7 NORTH AMERICAS #1RIB BOAT BRAND VISIT YOUR CLOSEST DEALER FOR MORE INFO
The GT
to any Classic 340 to 380
The
to any
to
GUYER
Ferndale, WA 360-298-4662 hugh@guyerboatworks.com guyerboatworks.com FRESH
Anacortes, WA 360-305-0838 adam@freshairwa.com WAYPOINT
Seattle, WA 206-284-0200 inflatables@wpmarine.com waypointmarinegroup.com INFLATABLE BOATS OF IDAHO Boise, ID 208-519-4981 inflatableboatsofidaho@gmail.com inflatableboatsofidaho.com
Portland, OR 503-283-5510 nwiboats@gmail.com nwinflatables.com
GOODS + GEAR
BY RANDY WOODS
Keep Shore Contacts InReach with Garmin's New Messenger
Never be out of contact on your coastal excursions with Garmin's new inReach Messenger satellite communicator. An active satellite subscription is all you need to maintain global two-way messaging, interactive SOS, and constant connection with friends and family, even outside of cell coverage. The inReach also provides weather updates and lets you share your GPS location, texts, and group messaging via Garmin's Messenger smartphone app. The unit switches seamlessly between Wi-Fi and global Iridium satellite networks, ensuring you always get the most cost-effective connections. The inReach can also be networked with other Garmin handhelds, marine equipment, wearables, or other smart devices.
$300 // Available from Fisheries Supply in Seattle, fisheriessupply.com
Stay Warm with Yeti When Temperatures Get Low
Defeat the damp with the new Lowlands indoor/ outdoor water-resistant travel blanket by YETI. The tough outer layer provides ultra softness on one side and a waterproof shell on the other, allowing you to relax on deck or in your cozy cabin. The machine-washable camping blanket is insulated for the chilly winter nights and comes with three-year limited warranty. Salty dogs are welcome, too—the Lowlands blanket is made with blended polyester and rayon material that repels dirt and pet hair, so Fido can snuggle right on up beside you. Available in purple, yellow, pink, and blue colorways, and includes a zippered carrying case. $200 // yeti.com
7 Fishing Tools in BlackTip Kit
With this sturdy BlackTip tool kit, anglers have everything they need close at hand before the big one bites. For all of your cutting needs, the zippered case features a 2.5" bait knife and a 6" fillet knife, both of which are made using nonstick 420J2 Japanese steel. An 8.75" marine shear includes a serrated edge for descaling and an integrated bottle opener, with handles that come apart for easy cleaning. The 8.5" dehooker is made with aluminum and stainless steel, and the 37" tape measure makes sure you can brag about that three-footer you caught and back it up with evidence. All tools come with molded, ergonomic grips for a sure hold every time. $77 // Available at West Marine stores, westmarine.com
[ SMART GADGETS AND STYLISH PRODUCTS THAT REALLY FLOAT OUR BOAT ]
32
Grundéns Won't Let Bib Fabric
Go to Waste
Few fishing-gear items are as tough as classic shoreman's bibs and pants, used to keep the hard workers free of fish guts after the nets are hauled in. When it's time to make new ones, why waste the scrap material? European clothier Grundéns is now upcycling bib and apron scraps from its cutting-room floor to create this handy Shoreman Tote Bag. Made of the same double-coated, PVC/PU-blend fabric used in the company's indestructible aprons and pants, these water-resistant totes include an external storage pocket, an internal zippered pocket for added protection of valuables, and strong nylon webbing for handles. $37.49 // grundens.com
Go Stuff it in a Pelican!
Make sure your next little overboard accident doesn't lead to new phone purchases or canceled credit cards. This 10.6- by 5.4- by 2.4-inch Pelican G40 Personal Utility Go Case has an IP67 waterproof rating and is large enough to fit most cell phones (up to iPhone Xs Max and Samsung Note 9), along with a divider tray for credit cards, USB cables, jewelry, and many other small valuables you want to keep safe. Equipped with an impact-resistant ABS outer shell, the Go Case is also crushproof and dustproof, thanks to a built-in valve to balance interior air pressure. It all comes with a rubber protective bumper around the edges to handle sudden drops on hard decks, as well as a lifetime guarantee. $44.95 // pelican.com
Walk on Water with Astral Brewer Shoes
They may look like ordinary sneaks, but these Astral Brewer 2.0 shoes are actually super sailors. With breathable Airmesh canvas uppers, front and rear drainage vents in the EVA midsoles, and razor-siped, non-marking rubber outsoles, this new men's footwear from REI is built for a winter's day on board. Precisely balanced to place the heel and ball of your feet on the same level, the Astral Brewer gives you the balance and agility you need for keeping a firm grip on pitching and rolling decks. A step-down heel makes quick removal a snap, while built-in sock liners and soft foam provide unparalleled comfort. Available in three colors. $115 // rei.com
33
independent
we
companies and are
coverage
your specific needs.
206-949-8381 Office: 253-473-3010 chrisg@fournierinsurance.com MARINE YACHT HOME AUTO BUSINESS LIFE Serving the Puget Sound Since 1977 fournierinsurance.com
As an
agent,
represent many
able to find the
that best meets
CHRIS GIBBON Cell:
Get out on the water in comfort and style. The Apollonian 52 is designed and built to be easily handled by a couple and comes fully equipped to cruise. The pilothouse door and wide side decks provide convenient access, and the 52' overall length fits most 50' slips. Apollonian Yachts delivers quality craftsmanship, advanced construction, and abundant accommodations in a new boat priced to compete.
Apollonian 52 Pilothouse FEBRUARY 3-11, 2023
Endless Possibilities
on
Call us at (206) 229-3134 or come see us in Bell
Marina at the
more
@apoyachts
Get
board!
Harbor
Seattle Boat Show. Video, 3-D tour, &
at www.APOYACHTS.com
BROKER'S BEST
BY RANDY WOODS / PHOTOS COURTESY OF INVINCIBLE BOATS
36
[ JANUARY 2023 ]
2022 Invincible 37' Catamaran
Sure to be one of the stars of this month's Portland Boat Show, this 2022 Invincible 37', on offer from Schooner Creek Boat Works, has never been sailed and still has that lovely "new catamaran" smell. The 37' cat is a spacious center-console open fishing boat with beefy quad outboard engines—this one has four 300hp Mercury Verados, with top speed in excess of 75 mph, but there is room for Mercury 450s should you wish for an even bigger kick. Envisioned by the iconic Morrelli & Melvin Design & Engineering firm, this Invincible cat features the team's semi-asymmetric, twin-hull template, giving the boat exceptional handling and nimble turning without negative trim. The 360-degree, walk-around layout, roomy 12' beam, and 600 nautical mile range make it ideal for extended fishing excursions and has many amenities for the seasoned angler. With Seachest livewells above and belowdecks, the 37' cat includes
Speedy and sleek, this 37' Cat available from Schooner Creek Boat Works is a twin-hulled, twin-stepped fishing machine.
bait prep and tackle stations, a fiberglass cooler with a sliding track system, and a whopping 20-plus rod holders on virtually every flat surface on the gunwales and console. Two side doors make it easier to reel in big tuna or marlins over the gunwales, where they can be stored in four fish boxes under the main deck or in the large coffin box forward of the console. At the helm, the boat is operated from triple custom Llebroc chairs with a built-in cooler and another set of back-to-back, aft-facing chairs. Twin 22" Garmin touchscreens provide clear visuals of all boat systems, which also has dual Icom radios, Mercury VesselView, and autopilot. The T-top housing around the helm includes an acrylic windshield on three sides to protect from the elements.
The many seating areas include a U-shaped bench around the squarish bow, fold-out backrests, and two fold-down jump seats in the cockpit transom.
The extended coffin box is also topped with cushioned sun pads with removable backrests for additional passenger seating or lounging. A JL Audio sound system provides tunes to the 14 speakers on board. Directly under the helm console is a deluxe electric head. For watersports activity, there is a dive door off the wide cockpit with a pull-out dive ladder, as well as a second pull-out ladder in the transom, located between the center outboards.
37
& Info
Beam
Draft
Specs
LOA 37'0"
12'0"
1'8" Tankage (Fuel/Fresh) 640 gal. / 39 gal. Engines Four 300hp Mercury Verados Contact Schooner Creek Boat Works Portland, OR Kevin Flanigan 503.735.0569 info@schoonercreek.com schoonercreek.com
BY RANDY WOODS / PHOTOS COURTESY OF WORTH AVENUE YACHTS
38
out on Safari, a beautifully appointed, meticulously maintained Symbol
BEST [ JANUARY 2023 ]
Head
yacht available from Worth Avenue Yachts. BROKER'S
2002 80' Symbol Pilothouse
For more than 20 years, this 80' Symbol Pilothouse yacht has been meticulously maintained and upgraded by its current owner, a knowledgeable yachtsman. Well-suited for entertaining guests and extended cruises, Safari features three spacious staterooms and luxury accommodations for up to six guests, plus room for three crew members.
Built in 2002, this large Symbol motoryacht is driven by twin Detroit Diesel 2000 MTU engines, each producing 915 HP and logging about 5,500 hours of use. The walk-around teak decks provide easy access to both the open-air bow section, with a sunpad and bimini, to the spacious aft-deck, anchored by a teak dining table, with upholstered Luxe Ingigo bench seating and four wicker swivel chairs. Two glass doors separate the aft deck from the salon, featuring an enormous distressed-leather sofa, two library chairs, a 36" live-edge wood cross-section coffee table, and a 48" smart TV within a built-in TV cabinet.
Forward of the salon, the port-side galley boasts a wrap-around granite countertop, a KitchenAid refrigerator/freezer, a double sink with disposal, and an Insta-Hot water tap. GE appliances include a convection/ microwave and a five-burner cooktop. The galley opens to the pilothouse, which has a glass table with bench seating, and access to a day head. The helm station has a full suite of electronics and navigation equipment, such as Furuno NavNet 14" TZT display and autopilot, Icom VHF, Wesmar stabilizer controls, and a Maretron display.
Safari has multiple 32" smart TVs installed in the owner's suite, the flybridge, and the crew cabins, equipped with Dish TV receivers. The sound system consists of five Fusion receivers in the salon with speakers in the salon, aft deck, pilothouse, flybridge, and bow. Other communications equipment includes Iridium satellite phones and KVH satellite internet.
The customized flybridge has a hardtop, a three-quarters enclosure, two Stidd captain's chairs, and another driving helm station that was updated in a 2015-16 rebuild. For more entertaining, the flybridge has a dining table, seating for eight people, a Wolf two-burner cooktop, a 30" DCS propane BBQ, a 20-bottle wine cooler, and four teak loungers.
Belowdecks, the owner's suite features lush wood paneling, a full-beam king-size bed, a port-side vanity, a walk-in closet, and a starboard-side settee. The en suite double head has twin sinks and a shower enclosure. The VIP stateroom at the bow has a raised queen-size bed, a walk-in closet, and an en suite head and shower enclosure. The midship guest stateroom includes a raised double bed, access to a forward head and shower, and a washer and dryer.
Over the last seven years, Safari has had multiple rounds of upgrades, replacing and repairing virtually every electronic and mechanical system. Other major installations include a new bulbous bow, a new SidePower hydraulic stern thruster, teak decking and interior carpeting throughout, and new drive shafts, props, and struts.
Specs & Info
LOA 80'0" Beam 21'6" Draft 5'6"
Tankage (Fuel/Fresh/Black) 1,600 gal. / 400 gal. / 150 gal.
Engines
Two Detroit Diesel MTU 8V2000s
Contact Worth Avenue Yachts Seattle, WA 206.209.1920 team@worthavenueyachts.com worthavenueyachts.com
39
BROKER'S BEST
BY RANDY WOODS / PHOTOS COURTESY OF CHUCK HOVEY YACHTS
2004 Westcoast 46'
Chuck Hovey Yachts presents you with a proven winner— this handsome, lovingly cared for Westcoast 46' that plied Northwest waters for almost 20 years.
This sturdy and handsome cruiser was built in Port Coquitlam, British Columbia, and originally designed by Ed Monk Jr. for use in the Tollycraft 43 Tri-Cabin series before Forbes Cooper reconfigured the design for Westcoast. With loving care from the current owner, Spirit So Moves has cruised for years along the West Coast, with 1,900 hours on its twin Cummins 6BTA5, 270hp engines. The Westcoast 46' cruises at 16 knots and can go flat out at 20 knots. With two staterooms and two heads, the layout allows for generous living space and three separate outside decks. The full walk-around side decks are made of teak and are flush to the aft deck. Port and starboard sliding doors allow easy access to the main salon. Inside the carpeted salon is an L-shaped settee with a hi-lo table and an entertainment center with TV, DVD player, and stereo system. A granite-top breakfast bar features two bar stools and an icemaker. The L-shaped settee also folds out to sleep two people.
The main helm to starboard includes hydraulic steering, Morse clutch and throttle controls, full instrumentation, engine-hour meters, a compass, and windshield wipers. Forward and down three steps from the helm you'll find the U-shaped galley, with granite countertops, a double stainless steel sink, a Norcold refrigerator/freezer, a three-burner electric cooktop, and a convection/microwave oven.
Aft of the salon, a staircase leads to the boat deck and flybridge, which comes with a full canvas enclosure. Flybridge settees, arranged in L-shape, wrap around an adjustable, triangular dining/coffee table that's near a Magnum BBQ and a Nova Kool mini fridge/freezer. The upper helm station has Icom VHF radio, main engine and windlass controls, a Com Nav autopilot, GPSMAP 1020 series, Bennet trim tab controls, a Sirius XM weather and radio antenna, Garmin radar, a Fusion 650 stereo control, and two adjustable swivel chairs.
The owner's stateroom, accessible down a few steps from the salon and main helm, includes a queen-size island berth, two end tables, a vanity, a deck hatch, and access to an en suite head with granite countertops and a separate shower. The VIP stateroom also has a similar layout, with access to a guest head with a Kohler sink and handheld shower.
Attached to the flat transom is a 2011 Walker Bay Genesis tender, with a Yamaha 20 HP outboard motor and a Seawise hydraulic davit system.
From 2020 to 2022, some of the recent upgrades to Spirit So Moves include the addition of a new Norcold mini-fridge midship, added thermal insulation in the salon, a canvas enclosure, a new radar arch, renewed varnish, a thorough cleaning of the bottom with new anodes, and a renewed gelcoat.
[ JANUARY 2023 ]
40
Specs & Info LOA 46'6" Beam 14'3" Draft 4'3" Tankage (Fuel/Fresh/Black) 420 gals. / 200 gals. / 120 gals. Engines Twin Cummins 270hp 6BTA5s Contact Chuck Hovey Yachts Seattle, WA Martha Comfort 206-624-1908 martha@chuckhoveyyachts.com chuckhoveyyachts.com 41
4300 11th Ave NW • Seattle WA 98107 206.784.3703 • 206.454.3515 www.coastalmarineengine.com with Volvo Penta Assisted Docking – the next generation of marine automation. Allowing you to defy the elements by removing the dynamics of wind and current, maneuver in tight spaces, and enable safe and easy boat docking in challenging conditions. TAKE CONTROL
All-New for 2023! 259 Value! 1900 N. Northlake Way, Seattle FisheriesSupply.com Call us 800.426.6930 FULL CHARGE AHEAD Featuring all-new USB 3.0 & USB-C power sockets and plugs that can charge two devices simultaneously USB 3.0 & USB-C QUICK CHARGE USB & USB-C POWER SOCKETS Dual USB & Power Socket 426516-1 USB & USB-C Rocker Switch Style Power Socket 426521-1 Dual USB-C Power Socket 426522-1 LED Flex-Neck Day/Night Light w/ USB Port 404939-3 USB 3.0 & USB-C Power Socket w/ Voltmeter 426518-1 Rainbow Voltmeter w/ USB-C Power Socket 426519-1 USB 3.0 & USB-C Power Plug w/ Voltmeter 426514-1
WELCOME TO THE SHOW
For its 76th installment during February 3-11, the Seattle Boat Show is freshening up its seminar slate with a boatload of brand-new, on-trend offerings.
By Kate Calamusa
44
45
It's almost time: The 2023 Seattle Boat Show comes into port next month. The beloved Northwest event will fill almost every corner of Lumen Field Events Center and Bell Harbor Marina, and feature over 800 of the latest and greatest model vessels, almost 300 exhibitors, and 110 hours of informational seminars covering almost every aspect of the maritime pastime. A longtime hallmark of the show, these sessions have always been a popular draw amongst boaters looking to boost their knowledge—and this year, the offerings have been bulked up with a wide array of fresh seminar topics. (In fact, thanks to effort by the team at the Northwest Marine Trade Association, 25% of this year's seminars are brand spankin' new.) Here, several of the experts preparing for the show give NWY readers an exclusive sneak peek at their seminars, which focus on forward-reaching fields such as marine communications, electrical refits, hybrid propulsion systems, safety innovations, and more. Prep your calendars, then sit back and enjoy the show.
44
GOING HYBRID
ALEX WILKEN
Electric & Hybrid Propulsion Systems: Range, Efficiency, and Peace Of Mind
February 4 @ 3 p.m.
[In a Nutshell] "Seattle Boat Works has been doing custom conversions from diesel to electric propulsion for over a decade," states Wilken. "I will share my experience with boaters by going over the concepts of electric versus combustion systems, benefits of electric propulsion, types of and improvements in battery chemistry technology, and understanding hybrid systems."
[Expert Resume] "The seminar is based on real world installation examples I have done over the past 10 years as part of my business (Seattle Boat Works) that have given me an in-depth understanding of electric motors. I'm also a certified marine mechanic, accredited installer for several electric propulsion brands, USCG Captain, and a full-time, live-aboard boater myself. My own boat has been my home for 36 years!"
[Why Now] "Boaters are often unaware that marine electric motors have been around for decades, from the state ferries to US Navy submarines. We often have to tell our customers we're not inventing electric motors from scratch, just helping them put together a system from tried and true manufacturers that works for their boat and needs. The new thing is that the demand for electric and hybrid systems has gone through the roof, and LiPO4 batteries, which are safe for marine use and have become much cheaper, hold so much more power in a much smaller space. Overall this means there are more and more options for a range of boat sizes, and investing in an electric system doesn't just have to be for the commercial boaters. Most boaters think electric propulsion is about saving the planet or a green option. While it can be, the real secret is that the benefits are in the improved experience and expense. Maintenance, clean-up, and noise reduction can be the most difficult parts of a boater's experience, and electric or hybrid systems can solve so many of those problems."
47
SAFETY FIRST
MARGARET POMMERT
20 Favorite Boating Innovations February 8 @ 1 p.m.
[In a Nutshell] "Boating is a relatively safe sport, and most hazards can be controlled with proper equipment and training," Pommert asserts. "I will discuss innovations in a variety of areas, including rescuing crew overboard, navigation, first aid afloat, fire safety, weather awareness, and emergency communications. The focus is not bleeding edge technology, but innovative tools proven effective by Pacific Northwest boaters."
[Expert Resume] Pommert has been a longtime safety advocate in the region. "I chair the US Sailing Arthur B. Hanson Rescue Medal Award Committee, a national award which recognizes a significant accomplishment in seamanship that has saved a life, and collects case studies in rescues for analysis by the US Sailing Safetyat-Sea Committee. As VP for Safety at Sea for The Sailing Foundation, I organize our annual hands-on Safety at Sea training in which lessons learned from recent incidents are shared. I'm an appointed member of the Washington State Boating Program Advisory Council, providing recommendations on ways to enhance boating safety across Washington. I'm also a very active instructor for several of the larger Pacific Northwest sailing and power-boating schools."
[Why Now] "With inflation, many of us are looking for ways to safely enjoy boating on a budget. Several of these innovations help do just that," she says in conclusion. "And some of my favorites are even free!"
48
WIRED FOR SUCCESS
NANCY ERLEY & JO ABELI
worked on projects ranging from full repowers of live-aboard yachts, to bonding systems on wooden fishing vessels, to programming app-integrated vessel monitoring and switching."
Considerations
for a State of the Art Electrical Refit of Your Boat
February 4 @ 6 p.m.
[In a Nutshell] Nancy Erley, an ocean sailor, and Jo Abeli, a marine electrician, will tackle the planning process and new technology available for upgrading your boat's electrical system. Collaborating on the electrical modernization of Erley's 1982 Orca 38 Tethys, they share the choices they made and why. States Erley: "You will see how to weigh the many considerations to achieve a balanced and elegant refit of your boat. Bring questions!"
[Expert Resume] "As a boat owner for 47 years, I've [Erley] fixed numerous electrical problems during two circumnavigations. Now it's time to modernize my boat's electrical systems and I'm so pleased to work with Jo Abeli, an ABYC certified marine electrician, and just the right person to bring Tethys into the modern age. Jo has
[Why Now] "The innovations in marine electrical systems, batteries, and solar panels have moved at a quick pace—faster than most boat owner's projects. This new generation of marine electricians have been trained on the latest systems and technologies, whether it's lithium battery technology, Bluetooth enabled sensors, or solar panel options. The components we will be installing as part of Tethys' upgrades have been around for several years, and many boat owners will be familiar with them or at least heard of them. What some vessel owners may not know is just how accessible and user friendly a lot of the technology has become, and how many options are out there. For example, improvements in monitoring of electrical systems via Wi-Fi or Bluetooth can provide a record of history and trends over time. This can be useful for boat owners to improve safety on board and maintain the parts they invested in, and they can be powerful troubleshooting tools for technicians."
49
COMMUNICATION IS KEY
RICHARD ANDERSON
HowtoWorkRe'BOAT'ly':AdvancedInternetforEntrepreneurs,RemoteWorkers&DigitalNomads
February 3 @ 6 p.m.
+
InternetEverywhere:SatelliteInternetinthePacificNorthwestandBeyond February 9 @ 4 p.m.
+
EverythingYouNeedtoKnowaboutStarlinkforBoats February 11 @ 1 p.m.
[In a Nutshell] In the first of three seminars that Anderson offers over the course of the week, he offers his best tips for sailors seeking to work reboatly: "This particular seminar is for business owners, entrepreneurs, remote workers, and digital nomads who need the internet for their income. We will discuss how to combine Wi-Fi, cellular, and satellite technologies into a single reliable internet connection for phone calls, video conferencing, web browsing, and other business needs. Their clients will never know they are on a boat!" Mid-week, he tackles the more specific aspects of satellite connections available to boaters while cruising the Pacific Northwest waters: "This high level seminar covers the satellite options available today and in the future, including Starlink, as well as how the region, geography, and vessel itself affect the performance of each option," he says. "We will place special emphasis on the latest options for the U.S. West Coast, the Inside Passage, Southeast Alaska, and Mexico, as well as global options for the intrepid explorers in our midst." And finally, Anderson tackles arguably the industry's buzziest new tech for his last seminar: "It covers everything you ever wanted to know about Starlink and its use on boats—how it works, where it works, what is costs, differences between plans and hardware models, how to power it, how to mount it, limitations, risks, and how to enhance the reliability of the service with additional hardware. All of my clients are asking about it, wanting to know if they should get it, which version to get, how it works, and what else they need. It's a very hot topic!"
[Expert Resume] "I have 20 years of corporate IT and IT sales experience, including satellite networking, prior to quitting my old job and going cruising on a sailboat with my family. We actually ran three businesses remotely from the boat using a variety of Wi-Fi, cellular, and satellite technologies."
[Why Now] "Since Covid started so many people have chosen to change their lives, get out of traditional office work or jobs, and travel or live aboard boats (as well as RVs, and et cetera). But these same boaters need some of the traditional things we take for granted at home like reliable internet. Many new boaters are also not retired and still need to work to support their families and their new lifestyle. It's possible to create a reliable office-like connection to conduct business from practically anywhere and continue to generate income even when you aren't in your office."
50
OFFSHORE OUTFITTER
JOHN NEAL
BeyondYouTube:LessonsLearnedfrom400,00000Miles
February 4 @ 2 p.m.
[In a Nutshell] John Neal sailed from Seattle on a Vega 27 in 1974 and has never looked back. "If you've gotten the adventure bug from watching YouTube sailing channels, this seminar shows you how to get from dreaming to experiencing your own blue water sailing adventure," he says. "Here, learn how to find, purchase, and outfit a boat, how to qualify for insurance and how to sail it safely anywhere in the world."
[Expert Resume] "I've sailed the equivalent of 16 times around the world and helped more than 11,000 people achieve their own dreams of worldwide sailing adventures."
[Why Now] "This seminar is cutting edge because since Covid there are thousands of people dying to get on their own boats and sail off into the sunset. I cover all of the latest developments in gear and electrical systems. Plus, a detailed two-page checklist is included, and a 270-page textbook is available."
CRUISE CONTROL
SARAH & WILL CURRY
BluewaterCruisingNowPanel:Trends, RevolutionaryGear,andTimelessTips
February 4 @ 11 a.m.
+
South to Mexico & West to Australia February 5 @ 1 p.m.
+
Self SteeringWindvanes:YourBestCrewMember February 4 @ 1 p.m.
[In a Nutshell] The Currys will help lead a Saturday panel that features experienced cruisers, including John Neal: "We love to talk about the incredible world of cruising: what's better than traveling the ocean with your home? We chat about boat and passage planning, sailing trends, offshore gear, and timeless tips for life at sea. The passage down the Washington/Oregon coast can be a first and intimidating one for many. We share options for safe passages south to Mexico, and inspiration for making the decision to go... and go further."
[Expert Resume] "We hatched a plan to sail to the South Pacific on our very first date. During our years of planning and saving, I [Sarah Curry] listened to every cruising seminar at the Seattle Boat Show… multiple years in a row! Since setting off from the Pacific Northwest in 2013 we've owned three sailboats, had countless experiences, and made a mistake or ten. Our current adventure (with our growing crew, 3½ -year-old twin boys) has us starting a little further east: a catamaran in Greece."
> GET YOUR TIX
Plan ahead and snap up the $99 seminar package which entitles you to a multi-day pass to the show and access to all of the seminars both live at the show and online after for 90 days. (With the $119 package you'll also receive a 2023 Waggoner's Cruising Guide.) For the most current details and a complete roster of this year's Seattle Boat Show seminars, which include boating and fishing options, plus Boat Show University, as well as general information on the full event that runs from February 3-11, go to: seattleboatshow.com.
[Why Now] "The year 2023 is being defined by the obtainability of cruising as a lifestyle. You don't have to have the perfect boat. You don't have to leave a career at home; perhaps you work remotely (Starlink is the biggest technical innovation in years). The trend that has been flourishing is an attitude thing—young cruisers (and the young at heart) are inspired to see the world and are taking the ocean by storm. It's a beautiful and exciting way to live and there's a huge community of like-minded sailors waiting to welcome you. Our seminars are not all fluffy. We understand the seriousness of sailing offshore, and present about self-steering systems and emergency steering too."
>> MORE ON THE DOCKET: Go to nwyachting.com/welcome-to-the-show/ for an exclusive look at even more new seminar topics, covering everything from new boating apps to advancements in green tech.
51
OLD MEETS NEW: A CLASSIC RUNABOUT EQUIPPED WITH A PURE WATERCRAFT SYSTEM FLIES ACROSS THE WATER.
FEATURE PHOTOGRAPHY COURTESY OF PURE WATERCRAFT
52
POWER
Charged by their line of electric outboards, Seattle's Pure Watercraft hopes to revolutionize e-boating with a little help from automotive battery tech.
BY RANDY WOODS
POWER MOVE
53
Gliding along the waters of Lake Union on a sunny fall day, the RIB tender gave hints that it was a bit unusual compared to most other small watercraft in Seattle. It was moving at a stately pace of two or three knots, but there were no engine sounds. Only the slight breeze and trickling bow waves could be heard.
This boat has some kick. One flick of the throttle and the RIB sprinted forward, reaching 20 knots in about three seconds. The wind and wave sounds grew louder, but the electric engine emitted a barely audible hum. Long as one held on tight in the lake's chop, an onboard conversation could easily continue without raising voices.
At the helm was Gabe Johnson, head of marketing for Pure Watercraft, a Seattle-based manufacturer of electric outboard motors that launched in 2011, catering mostly to sport fishing boats and open-bow runabouts. "It's not like a gas engine, it's just pure torque," Johnson said of the electric motor powering our ride that afternoon. "The power's instantly there, so you just leap out of the water."
The RIB tender, a 12-foot Highcraft, was created in cooperation with Pure Watercraft, but the chief product of the company over the last decade has been the sleek, low-profile powerplant in the stern. The 25-kilowatt outboard, weighing 112 pounds, uses a series of rechargeable lithium-ion batteries to deliver the rough electric equivalent of a 40 to 50 hp gasoline engine, but produces zero emissions and requires no regular maintenance.
"Any boat that can take an outboard can become electric," Johnson said. "You can just remove your Mercury, drop in our motor, and bolt it onto the back. There's nothing special about the boats."
Yet something quite special will be happening this year regarding Pure Watercraft and boats. Sometime in the second quarter of 2023, the company will begin delivering a new line of boats that could revolutionize the use of electric motors in the United States and bring affordable battery-powered marine propulsion into the mainstream.
Get ready to meet the Pure Pontoon boat. And while the thought of spreading electric power to the world via lumbering aquatic party platforms may not initially seem to get the pulse racing, there is a strategic plan behind this pontoon.
Raising the Platform
The key is market share, said Andy Rebele, the company's founder and CEO. "Last year, about 70,000 pontoon boats were sold around the country," Rebele said, which represents about 20% of U.S. recreational boat sales—a figure that has been growing by more than 20% annually. "They're not fast, so they're usually used as fishing boats for short excursions."
54
POWER
MOVE 55
POWER'S INSTANTLY
JUST LEAP
THE WATER."
WATERCRAFT'S GABE
"IT'S
NOT LIKE A GAS ENGINE, IT'S JUST PURE TORQUE. THE
THERE, SO YOU
OUT OF
-PURE
JOHNSON
AN EARLY PROTOTYPE OF THE PURE PONTOON CRUISES AROUND LAKE UNION; AT LEFT, A RENDERING OF THE FINAL VERSION TO HIT THE MARKET LATER THIS YEAR.
CRAFTED IN PARTNERSHIP WITH HIGHFIELD, THE CO-BRANDED TENDERS ARE SPECIALLY MADE TO MATCH THE PURE OUTBOARD POWERTRAIN, INCLUDING UNDER-SEAT AND BOW LOCKERS.
56 POWER
More importantly, more than 50% of bookings for pontoon boats were for inland waterways last year, making them attractive beyond the usual boating hotspots on the coasts. "And since Covid began," Rebele added, "pontoon boats have sold particularly well."
These trends have not gone unnoticed by some deep-pocketed investors looking for growth in new green markets. In November 2021, Pure Watercraft inked a $150 million deal with automotive giant General Motors, giving it a 25% stake in the company, which is located right on Lake Union. While GM is noted chiefly for its gasoline-fueled cars and trucks, it has committed $35 billion, or 40% of its market cap, to the development of electric and fuel-cell vehicles of many types, including boats and locomotives.
In January 2022, Pure Watercraft debuted the first prototype of Pure Pontoon, using its own battery packs at the Consumer Electronics Show in Las Vegas. The company is now taking pre-orders for the production models, which will use GM's batteries. The collaboration between e-cars and e-boats, Rebele said, is a natural fit. "GM battery packs don't have to change when you put them in a boat," he said. "They're similar to the ones placed in their cars. And a factory made for pontoon boats is set up ex-
actly the same as a car plant, except the volumes GM can handle far exceed what we could do on our own."
Under the deal, production of the Pure Pontoons would move from Pure Watercraft's current Tukwila facility to a larger plant to take advantage of GM's tremendous economies of scale. Last August, Pure Watercraft announced it will convert a former steel mill in a small town with the colorful name of Beech Bottom, West Virginia, to produce the Pure Pontoons. In turn, GM will supply the batteries and components, co-develop new products, and provide engineering and manufacturing expertise to Pure Watercraft.
While the hilly northern panhandle of West Virginia is not exactly known as a boating mecca, the property on the Ohio River, about 50 miles southwest of Pittsburgh, is well suited for distributing products to inland customers. "The assembly facility site will be ideal for inbound and outbound logistics," Rebele said. Being more centrally located than factories in coastal cities and situated closer to other GM facilities, Beech Bottom can greatly reduce manufacturing costs, he said.
The converted 80,000-square-foot factory is set to open in late 2025, after a $5 million investment from Pure Watercraft, and expected to create more than 100 full-time positions in an area of Appalachia where new jobs are scarce.
57
MOVE
THE COMPANY'S OUTBOARDS USE A SERIES OF RECHARGEABLE LITHIUM-ION BATTERIES TO DELIVER THE ELECTRIC EQUIVALENT OF A 40 TO 50 HP GASOLINE ENGINE.
Charging Ahead
But Pure Watercraft will very much remain a Northwest company, despite expanding eastward. Rebele said the company will continue to focus on its core electric technology by producing outboards, battery packs, throttles, and chargers at the current Tukwila facility. It will also continue working with Highfield Boats USA, which supplies the co-branded RIBs specially modified to match the Pure Outboard powertrain, including under-seat and bow lockers that accommodate the integrated battery packs.
The Pure Pontoon design will possess a unique powertrain to really set it apart from other similar e-boats, Johnson said. "Electrics have been around for a while, but the battery packs are kind of our secret sauce," he said. The 66-kilowatt-hour GM batteries, connected in a series by Pure Watercraft tech, provide more watts per pound than even the famous Tesla automotive batteries. "Watts per pound is the key metric because the power-to-weight ratio is so expensive in a boat," Johnson explained.
Using a Level I charger, the Pure Pontoon's batteries can reach a half-to-full charge in 30 hours at 110V, five hours on a Level II charger at 220V, and one hour from zero to 80% capacity with a Level III
fast-charger or supercharger. "If you're tooling along at about three knots, you can go about 45 to 50 hours before you'd need a recharge," Johnson estimated.
The Pure Pontoon has an overall length of 25'9' and a capacity for 10 people, with ample bench seating and an optional bimini or hard top. Using Pure Watercraft twin electric outboards, the pontoons can reach a top speed of 23 mph. The range at top speed is 26 miles, or 120 miles at an average speed of 5 mph. The single outboard option can reach 14 mph and has a range of 32 miles at top speed.
"The battery packs are super small and can fit underneath the seats," Johnson said. "Each one is just about the size of a suitcase. Depending on how you use the boat, each of the packs is equivalent to a three- or four-gallon tank of gas."
Magic Carpet Ride
GM has vastly improved the manufacturing efficiency of Pure Watercraft's vision, but the small company made major strides on its own regarding the performance characteristics of the classic pontoon template. "Pontoon boats were never
POWER 58
"ANY BOAT THAT CAN TAKE AN OUTBOARD CAN BECOME ELECTRIC," SAYS PURE WATERCRAFT'S GABE JOHNSON. "YOU CAN JUST REMOVE YOUR MERCURY, DROP IN OUR MOTOR, AND BOLT IT ONTO THE BACK."
marketed on their efficiency," Rebele said. "When they move, very little of the hull goes out of the water."
To solve the problem of needing to push water out of the way, Pure Watercraft streamlined the pontoons to reduce the drag caused by the extra weight of the batteries. The curved point at the bow and the lightweight composite hull material require 20% less power to achieve the same speed as standard aluminum-tube pontoon boats, he added.
The company also added a simple midships foil running abeam between the two pontoons to give it added lift. The foil is fixed and located high enough so as not to affect the minimum draft, so the boat has no need for expensive mechanical foil retraction. "We didn't know whether the foil would have a significant effect in the prototype, but it ended up being 21% more efficient than boats without a foil, and 50% better than other pontoon boats," Rebele said. "People describe the foil effect as riding on a flying carpet."
The Pure Outboard motor used on the pontoon craft also adds to the improved performance. The electric motors are up to 70% efficient, measured as the percentage of energy from the battery pack used for propulsion, not just in motor efficiency. Typical electric outboards range from 35% to 55% overall efficiency, while gasoline outboards achieve only about 5% to 15% overall efficiency.
Even the 16" diameter, three-blade propeller is designed to improve performance. "With electric motors, you can run at a lower rpm but use a larger propeller," Rebele said. "If you used such a large prop in a gas engine, it might stall out because they have lower torque." The 1,500-rpm motors are also low in diameter to benefit from passive cooling.
Because there is no impeller in electric engines, Rebele explained, there is no water intake, so they can run equally well in both salt and fresh water, with no need for a seawater loop flush. An electric engine's gears are always engaged, so there is no need for shifting, which often causes the most wear and tear on gas engines. Pure Watercraft said their engines should last more than 10 years without any additional maintenance.
Green Side Effects
Pure Watercraft believes that the obvious environmental benefits of e-boating are not really the key selling point. The zero emissions aspect of the Pure Pontoon is being marketed almost as a fringe benefit for boaters, who tend to be more concerned with price and performance.
"It isn't so much that its 'green,'" Johnson said. "It's the fact that it's quiet, there's no maintenance, and it's way easier to operate than gas engines."
When Pure Watercraft began showcasing its pontoon prototype around the country at events like the Fort Lauderdale International Boat Show, "the electric option was still kind of an oddity in the U.S." Johnson said. "But in Europe, the majority of the focus is on electric."
Affordability of e-boat technology is also a leading concern at Pure Watercraft. Thanks to the benefits of the GM deal, prices for the pre-orders of Pure Pontoons start at $75,000 for a single outboard and $90,000 for the twin-outboard package.
Finally, Pure Watercraft is capitalizing on novelty—a trait that is universally valued by boaters, regardless of geographic location. The Bluetooth-enabled ergonomic throttle on the Pure Pontoon includes an integrated tilt/trim button and GPS-enabled display screen that shows current state of battery charge, the speed of travel, and the travel time remaining.
"A lot of boating people just love gadgets and love talking about them," Johnson added. "Electric power is the new toy everybody wants."
>> For more details on Pure Watercraft, visit: purewatercraft.com.
59
MOVE
EXTEND YOUR FISHING TIME: BY DESIGN, OUTBOARDS DON'T COME UNDER AS MUCH WEAR-AND-TEAR AS GAS ENGINES AND ON AVERAGE SHOULD LAST MORE THAN 10 YEARS WITHOUT ADDITIONAL MAINTENANCE.
60 HYBRID POWER THE FUTURE OF BOATING GREENLINE 48 GREENLINE 48 IN STOCK GREENLINE 39 IN STOCK 33 39 40 45 48 58 68 WW W.GREENLINEHYBRIDNW.COM 1001 FAIRVIEW AVE N. SUITE 1300 SEATTLE PHONE: 206 659 0710 WWW.OCEANTRAWLERYACHTS.COM
61 FOR SALE! 1998 Bayliner 4788 Pilothouse Motoryacht She is powered by twin Cummins 330HP diesel engines with only 1012 Hrs. New Northern Lights Generator with only 3 hrs. All new Garmin VHF, 2 - New Garmin 12" touch screen Plotter / GPS/Radar, Autohelm autopilot, Bow thruster, Diesel heat, Trac Vision TV, New Batteries and much more. $229,000. Dan 253.370.6658
EXPERT TAKE
INTERVIEW BY KATE CALAMUSA
All-Star Casting
You are both avid anglers: What do you personally most enjoy about fishing here in the Northwest?
GH: For me, what I most enjoy is that fishing is something I can enjoy every month of the year. That's actually one of the goals of the seminars at the show, to outline how to embrace fishing opportunities year-round here in the Northwest. I actually added up all the different types of fishing you can target here and I came up with nine: You have freshwater and cutthroat trout; squid; crab; halibut; tuna; lingcod; shrimp; and then of course, both Puget Sound and coastal salmon, which are two different techniques and fisheries, really. I can't think of a lot of other places that have the sheer variety that we do.
KM: I would echo what George said about the variety and add that because of our year-round opportunities, there is always something new to try. Because we don't have to put our boats away here for the winter, the season doesn't end when summer does. Squidding is the perfect example of how to shake off the fishing blues during the darker months because it needs to actually be done in the dark—you shine lights into the murky water to attract the squid. You can go pretty much anywhere around here, too.
The fishing seminars offered at SBS are always a big draw; what do you think it is about this series that makes it so popular?
GH: Not all fisherpeople are boaters, but I have a pretty fun statistic to back up the idea that most boaters are fisherpeople. Year after year, a range of 60-70% boaters have reported that they use their vessel for fishing most of the time. I'd argue that number would be even higher here when you consider how popular crabbing is, too. So, I think to begin with, a lot of people are interested in fishing. But, also, one of the key things you really get out of the seminars is the background knowledge to help make you really successful at it, like very specific go-to locations and recommended times, tried and true tricks, and the like.
KM: I'd also say the breadth of knowledge among our speakers is pretty astounding. Keith Robbins is one of the best there is out there, and Tom Nelson from KIRO is just so enthusiastic; it's pretty contagious to see the crowd engage with him and see what questions they ask.
62
Calling all anglers: GEORGE HARRIS and KARSTEN MCINTOSH of the NORTHWEST MARINE TRADE ASSOCIATION talk their favorite fisheries, tight line trends, and how you can best tackle the slate of stellar fishing seminars at next month's Seattle Boat Show.
Boating, and by effect fishing, has surged in popularity in the last few years, and there are a lot of new anglers out there. What should a beginning angler keep top of mind here in 2023?
GH: I think the first thing to ask yourself is what type of fishing are you interested in? Once you answer that, you can really pinpoint the discussions that will be most relevant to you at SBS. Also be sure to be on the up-and-up on the state's fishery schedules. You first need to know when and where to go and there are specific seasons and time frames. Our seminars can really help you map out a whole year of fishing; you'll be primed and ready to go on the right date if you plan ahead. Also, keep checking the dates, either on the state's website or read Mark Yuasa's column here in Northwest Yachting, to help you keep abreast of any changes.
Any interesting fishing trends you've seen emerging lately?
KM: A new one for me, and I'm lucky there is a seminar on this one this year, is that you can fly fish here in Puget Sound. I went out this year and filmed a webinar and did a trip with Keith Robbins and it was a fun reminder that cutthroat trout in saltwater is yet another year-round fishery; you just hit the beach with your fly rod. The other thing that's gotten pretty popular is tuna fishing. Most folks think of Mexico or Southern California when it comes to tuna, but the truth is, we have huge amounts of albacore tuna that come through here. Tommy Donlin, who is one of the most passionate fishermen out there, is doing a seminar that I'm going to attend myself as I'm hoping to learn more about nabbing those—and navigating how to find them 20-60 miles offshore. Lastly, and I find this one really interesting, there has been a resurgence in mooching, as opposed to trolling, over the last few years when it comes to salmon fishing. Keith Robbins has been one of the big
proponents of the movement. I love it: there's something pretty cool about getting back to basics, wielding the pole in your hand, and feeling the bite. The simplicity is alluring.
Which SBS seminars are you attending?
GH: Keith Robbins is always on my calendar; I love to spend time with him as I aspire to be an angler like him. And I pop by as many others as I can, too. I think it's worth noting that though Karsten and I have had the benefit of knowing these experts for years, we learn something new every year. It's like recapping a football game. Every year, the analysis and the strategies all change depending on how the last game, or in this case—fishery, went.
KM: To echo that, I always make sure to attend Tom Nelson's salmon fishing to brush up and see what the latest, greatest techniques are. I also like his shrimp seminar; last time I was enthralled by his knowledge of scent trails when it came to shrimping. And I will add that beyond the seminars, the Q+A sessions are just amazing and I love sitting in on those. Everyone from a beginning angler to an expert can pipe up and tap into these speakers' expertise, and someone always asks a question that I need to know the answer to.
About the Experts: George Harris is President/ CEO and Karsten McIntosh is the Director of Communications for the Northwest Marine Trade Association (NMTA), the organization behind the annual Seattle Boat Show that is set to kick off on February 3rd and run through February 11th. Along with Boat Show University and a slew of new boating presentations (see this month's feature on pages 44-51 for a preview), the popular fishing seminars will cover a variety of Northwest-related angling topics from a trusted group of local experts. For more information on seminar topics and for a full schedule, go to: seattleboatshow.com/ seminars/
63
64 William D. DeVoe Skinner Building 1326 Fifth Avenue, Suite 438 Seattle, Washington 98101 (206) 251-1688 www.williamdevoelaw.com wdevoe@lawdevoe.com Some things just happen 800.527. 7 397 ★ redshield.com Since 1979 Red Shield Insurance Company has offered marine insurance products exclusive to these Pacific Northwest waters. With our local roots, we've been an anchor insuring your docks, boathouses, floating homes, and yachts. Through the ebbs and flows of the market, Red Shield continues to provide exceptional coverage and unparalleled claims assistance. When it's time to insure your yacht, think Red Shield's Yacht Shield policy. Dedicated to quality service and regional expertise like no other – Yacht Shield is the one for you! Rugged, fast, all-weather Island Commuter, built in Finland. Frugal Volvo D-6 370 HP diesel (only 223 hr). Fully enclosed Pilot House w/wide doors, ample seating inside and out, 2 double berths, Head/Shower, Galley, Cockpit. Offered at $249,000 TM 37 Pratt Street, Essex, CT 06426 • Leslie@EssexYachtSales.com www.EssexYachtSales.com (860) 388-8701 Nord Star 28, Patrol, 2018
65 JOIN OUR TEAM! · Best Location · New Yacht Sales · Best Moorage · Best Sales Opportunity Help us celebrate the grand opening of our newly renovated office at Lake Union Piers January 11th 4PM-6PM Hampton Yacht Group · 206-623-5200 · jenny@hamptonyachtgroup.com
TIGHT LINES
CONTRIBUTED BY MARK YUASA, WDFW / PHOTO COURTESY OF JOEY PYBURN
Fishing Around
The New Year has arrived and I've got some fishing resolutions for you to set as immediate goals in the upcoming weeks:
Dance a Jig, Catch a Squid Squid jigging has seen boost in participation over the past several years due to easy accessibility and excellent catches when returns are strong. Migrating squid usually make an early appearance from September to October, but the optimal time is December through January. Good news: Recently, squidding around Puget Sound has seen improvements for anglers mainly in Elliott Bay and off the Edmonds and Des Moines marinas. Surrounding piers in Puget Sound have also picked up, although remain a bit spotty, good one day and bad the next.
Nighttime on a flood tide is usually the best period to give it a go as squid are attracted to lights beaming off the public piers. When fishing from a boat, dangle powerful lanterns just off the side of the boat and above the surface of the water. Use a seven- to eight-foot trout fishing rod and spinning reel with lightweight braided fishing line of 5- to 6-pound test.
The weighted jigs are luminous or light-up plastic versions in pink, chartreuse, blue, red, green, and orange. Jigs don't have hooks and instead have upward slanting sharp prongs. When you get a squid on your line, keep steady pressure when reeling up and don't jerk or reel quickly. Unweighted lures are also used by squid jiggers and attach to a one-ounce lead weight. The WDFW website has details on catching squid at: wdfw. wa.gov/fishing/basics/squid.
Reel in Some Chinook
For those who prefer chasing salmon in saltwater locations, the only show in town is southern Puget Sound (Marine Area 13) where some anglers are quietly finding fair catches of winter hatchery Chinook salmon. The key to success in the winter is locating the schools of herring baitfish. Look for winter Chinook salmon around Gibson Point and Point Fosdick, Fox Point in Hale Passage, the northwest corner at the Sand Spit, Toy Point, and the Concrete Dock Fox Island Fishing Pier. Other deep southern sound spots are Nisqually Flats, Dover Point near Zangle Cove, Itsami Ledge, and Johnson Point.
Head for a Trout Hotbed
Big rainbow trout are on top of the list of fish to pursue in north central Washington. Rufus Woods Reservoir on the Columbia River located between Chief Joseph and Grand Coulee dams is a well-known winter fishery where rainbow trout average 2 to 6 pounds, with some growing into the 20-pound range. The Colville Confederated Tribes (CCT), in cooperation with the Washington Department of Fish and
Wildlife, produce and annually release hatchery-raised rainbow. The three net pens produce about 14 million pounds annually.
These trout tend to grow rapidly and are simply focused on gorging off the ample feed found along this vast 51-mile stretch between the towns of Bridgeport and Coulee Dam. The reservoir water temperature needs to drop below 60 degrees, which usually happens in late November or December. That triggers their metabolism and makes them more active and easier to catch in the winter. Fish are attracted to the hatchery pellet food source leaking out of the net pens.
Access to the shoreline on reservation land near the net pens is allowed through the CCT. The western shoreline requires a tribal permit to fish. The nearest boat launches to the net pens are located at Tim's Ranch and Coyote Creek. An annual permit to fish or use facilities on the reservation is $80. (To buy a permit visit: colville.nagfa.net/online/.) Never tie your boat to the net pens and be aware of underwater anchor cables attached to the net pens so you don't get your fishing gear tangled up. Boat anglers should troll across the edge of the net pen's bottom corner and upstream and downstream but make sure to stay outside of the buoy that marks the snaggy anchor cables.
The lower net pen is about 33 miles above Chief Joseph Dam, and the middle net pen is closest to the mouth of Nespelem Creek, where a flat is located. You'll see many fly and bank anglers in this area.
Trollers can use a Rapala, Yakima Bait Maglip, Flicker Shad, Wiggle Wart, Flatfish or Kwikfish in bright orange or fire tiger. You can also surface troll a Wedding Ring with a nightcrawler or a large woolly bugger fly behind a wiggle fin action disc going 1- to 2-mph. Shore-bound anglers: Use a salmon spinning or casting rod and reel, and for bait, stick with Berkley Power Bait or a similar dough bait in bright colors like green, red, orange, pink or rainbow types. You can also try a marshmallow and shrimp or nightcrawler. Be sure to use a heavier slip sinker to keep it on the bottom depending on currents along with a heavy leader.
The daily limit at Rufus Woods Reservoir is two rainbow trout including kokanee with no size restrictions. Chumming is not allowed. At Rufus Woods or within the Colville Designated Fishing Areas, either a tribal permit or WDFW license is acceptable. A WDFW license is required when fishing from the Douglas County shoreline.
Bundle up and pack your gear—and I'll see you on the water soon!
66
Mark Yuasa is a Washington Department of Fish and Wildlife Communications Manager and longtime local fishing and outdoor writer.
MARK YUASA reels in the best winter fisheries in the state, from squid jigging in the Sound to snagging rainbow trout on the other side of the mountains.
The Port of Everett Marina offers 5,000 lineal feet of guest moorage for visiting boaters and affordable, conveniently located permanent moorage just steps away from world-class amenities, waterfront hospitality, restaurants, outdoor activities and more to come!
Guest moorage is available on a first-come, first-served basis or by reservation via DockWA.com.
Contact us to reserve your slip today!
Call: 425.259.6001 Visit: portofeverett.com/marina
67
Moor where there's more!
BELOW DECK
BY ANDREW HOGE
Port-able of Call
Free yourself from tangled cords with these useful wireless device picks curated by ANDREW HOGE.
1. Graypants Wick Brass Light
Seattle-based Graypants is known far and wide for creating beautiful lighting devices, and their Wick portable light is no exception. It's part candle, part flashlight—and a single charge will get you up to 70 hours of illumination, perfect for evening strolls on deck or docking late at night. ($149; graypants.com)
2. Chantal Oslo Ekettle Electric Tea Kettle
Like a hull and a sail, it is a universal truth that chilly winter weather and piping hot beverages go together. This minimalist electric water kettle is the perfect companion as you prepare your French press or breakfast tea, and its cordless carafe allows you to refill your cup anywhere on your boat. ($99.95; Available from Crate & Barrel, crateandbarrel.com)
3. Ember Travel Mug²
Pour your favorite hot beverage into this most recent version of the temperature-controlled mug from Ember, a NWY favorite. Whether you are planning to disembark for an all-day adventure or feeling too lazy to leave the deck, this elegant tumbler will keep your liquids perfectly held at
your desired temperature between 120-145 degrees with your phone or the tumbler's touch display controls. ($199.95; ember.com)
4. Sonos Roam Speaker
Finding a portable speaker that offers equal parts sound and style in a sea (pun intended) to choose from takes a lot of work. Luckily, Sonos has you covered. Their Roam portable speaker will play your favorite tunes for up to 10 hours while effortlessly pairing with your phone or other Sonos devices. ($179; sonos.com)
5. Solis Lite Hotspot & Power Bank
While a day at sea is a great way to escape landlocked life, there are times when you need to stay connected. So, don't forget to pack a Solis internet hotspot before your shove off; it offers powerful 4G LTE Wi-Fi and can connect with up to five devices. ($99; soliswifi.co)
Andrew Hoge is a Seattle-based fashion, beauty, and lifestyle writer who covers the Pacific Northwest's evolving style and cultural scene. Follow his perspective on Instagram at @andrewhoge.
68
5.
1. 2. 3. 4.
• Instruction - Live-aboard power & sail courses. Beginner to advanced. Private instruction options available.
•
• Guided Flotillas - Enjoy the camaraderie and comfort of cruising with a guided otilla.
• Charter Ownership - Join the eet and let your quality, newer, cruising powerboat or sailboat work for you.
•
sanjuanyachting.com • Bellingham, WA • 360-671-8089 • sanjuansailing.com
Discover San Juan Yachting and San Juan Sailing
Evergreen studded islands, abundant wildlife & peaceful anchorages...beginner or experienced we can help you discover the world-class cruising ground in our back yard!
Bareboat Charter - Charter a cruising sailboat or powerboat to explore the beautiful San Juan Islands & Salish Sea!
BAREBOAT CHARTER INSTRUCTION BROKERAGE GUIDED FLOTILLAS 69
Brokerage - Our experienced, low-pressure brokers will help you nd your perfect boat!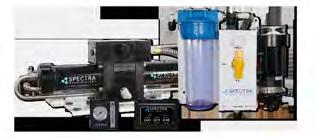 70 www.boatinsurance.net info@boatinsurance.net (800) 828-2446 www.guzzleh2o.com Guzzle H2O Stream Filters & purifies water from any natural source Guzzle H2O Spigot Carbon filtration at the dock CARBON BLOCK FILTRATION + UV-C LED PURIFICATION DRINKING WATER SYSTEMS Guzzle H2O Stealth Built-in system to work with onboard tanks REMOTE CONTROL WATERMAKERS Remote Control from Spectra Spectra Watermakers has taken yet another big step forward in watermaker technologyremote control! Control The new remotes can be mounted conveniently and offer basic control.
The new units have the popular fresh water backwash system, leaving the water clean and tasty. Call the Emerald experts to get the whole story! At Elliott Bay Marina. Fabrication shop in Ballard 206-285-3632 info@emharbor.com www.emharbor.com
Sweet-smelling
71 Buying a Yacht or Listing Your Yacht For Sale is easy using Worth's team-based approach. Let our team book the Private Yacht Vacation of your dreams anywhere in the world. Learn how we can help Offset Your Running Costs in our charter management program. Utilize our network of Top Yacht Builders to take delivery of your new yacht in record time. YACHT SALES YACHT CHARTER CHARTER MANAGEMENT NEW YACHT CONSTRUCTION Lake Union Piers 901 Fairview Avenue N., Suite A180, Seattle, WA 98109 206-209-1920 | www.WorthAvenueYachts.com Seattle@WorthAvenueYachts.com Contact our office today to learn more: NW Yachting_WORTH AVENUE YACHTS _HALFPAGE.indd 1 12/1/2022 1:48:21 PM helmsmantrawlers.com 1976 REDUCED MONK-MCQUEEN 74 MOTORYACHT 2012 BENETEAU OCEANIS 46 1984 CHB 47 TRAWLER TRI-CABIN 2018 HELMSMAN TRAWLERS 31 SEDAN 1988 BAYLINER 3288 2019 RANGER TUGS R-27 NW EDITION 2010 REDUCED RANGER TUGS R-29 View our entire inventory of boats for sale at waterlineboats.com WATERLINEBOATS.COM | 206.282.0110 | SE ATTLE | EVERETT | PORT TOWNSEND WATERLINE BOATS WLB homeport for helmsman trawlers WLB Brokerage - boatshed seattle . boatshed tacoma boatshed everett boatshed porttownsend new used | powerboats | sailboats | yachts | trawlers Helmsman trawlers 1977 GAFF RIGGED 61 TOP'SL SCHOONER 43E pilothouse other helmsman models 38E pilothouse 38 sedan ~ new 43 sedan ~ new 46 pilothouse ~ new
RACING SHEET
BY DOUG HANSEN / PHOTO BY JAN ANDERSON
Round & Round We Go
DOUG HANSEN recounts the Round the County race, a challenging yet cherished meet that circumnavigates the San Juan Islands.
There are certain cornerstones to the Pacific Northwest sailboat racing calendar—Swiftsure, Race to the Straits, and the Seattle Yacht Club Grand Prix are certainly on the list. All of these races bring something unique, whether that be a longer distance, some double handed sailing complemented with one hell of a party, or the competitive nature; they all have something special. While all of these races are beloved, if you ask sailors what their favorite race is, you will begin to notice a pattern, and once you understand the special draw, it is easy to see why Round the County is frequently the top choice.
The two-day, point-to-point race is hosted by Orcas Island Yacht club every November and is, at its core, a lap around the San Juan Islands. The racecourse starts off at the Lydia Shoal buoy just east of Orcas Island, and finishes day one at Roche Harbor. Day two takes the fleet back to Lydia Shoal for the finish. The unique twist on this event is that the direction of the race alternates year to year, even numbered years run clockwise, and odd years run counter. This year's race had light air predicted in the forecast, but that didn't stop 67 boats from filling out the registration list. Everything from big boats in the ORC fleet (with the very fast RP55 Zvi topping the entry list) to a pair of Santa Cruz 27s in PHRF Class 6 bookended the scratch sheet, with every manner of boat one could imagine in between.
Things got going Saturday morning on time with a nice northerly that headed the fleet down the course, but the wind did not last. As the fleet arrived at Iceberg Point, things got light and stayed light throughout the day. A game of chutes and ladders then began, with the leading boats accordioning apart and back together as small, localized puffs of breeze came swirling off the shoreline. In general, sticking to the beach paid off big, with boats literally only feet from the rocky points and skimming along the shallows to avoid the current and stay in the whisps of wind.
The breeze began to fill slowly as the leading boats made their way around Lime Kiln Point and out of the lee of the islands, but it was far from a white-knuckle ride. The shore still paid big and short tacking with the bow of the boat just feet from the rocks was certainly a trust building exercise for skippers and navigators. The fleet came trickling into the finish
near Roche Harbor—one by one and in small clusters—wrapping up a very challenging day of racing, all be it one that many expected not to finish at all.
As the fleet tied up for the evening, Roche Harbor was in full swing as the entire town was sold out and packed to the rafters. The epicenter of the festivities was the party tent afloat in the marina, with live music, drinks flowing, and dancing all roaring well into the evening. (To say that the party isn't a factor in the event's popularity would be a bold-faced lie.)
Sunday morning had a bit more excitement in the forecast with again a steadily building northerly in the report. However, as with many things when it comes to sailing, there are no guarantees and while there was good wind for the start, it quickly gave way to light bands of pressure and swirling currents as the mass of boats made their way to the halfway point at Patos Island. Things began to look up as the leading boats rounded and set spinnakers, with the breeze steadily building into the mid-teens during the kite run, making for some exciting moments while crews worked to gybe in and out of the islands to get out of the negative current flows.
Like clockwork, the breeze was not meant to hold. As the racers rounded Orcas Island and pointed towards the finish, the wind went light thanks to the massive wind shadow behind Mount Constitution. Getting swept past the finish by the current was an absolute death sentence, so a lot of patience and foresight was required to make it cleanly across. With the flowing current it felt a bit like docking the space shuttle, as you had to set up to vector the boat across the finish line from nearly a mile out in the swirling current and glass calm wind hole.
It is no secret that many events are working hard to recruit participants, but somehow this one seems to have no such struggles. It is an anchor point in many racing programs' calendars and it's easy to see why: stunning scenery, often good wind, and a true "event" feel thanks to the stopover; Round the County encompasses the perfect balance of adventure and competition that the weekend warrior sailing crowd hungers for. While this event is difficult to duplicate, it would be a shame for any event organizer not to look at it for inspiration.
72
73 KEEPING YOU ON THE WATER • Heating • Electrical • Electronics • Plumbing • Head Systems • Propulsion & Generators • Bow & Stern Thrusters • Glass & Wood Fabrication MonkeyFistMarine.com 206-285-2600 TWO LOCATIONS: Elliott Bay Marina and Ballard on the Ship Canal Boat & Yacht Insurance Global Reach Local Service Since 1959 www.marinersins.com 800-639-0002 800-992-4443 THUNDERBIRD YACHT SALES BC'S LARGEST INVENTORY OF POWER AND SAIL BOATS. SHOP THE CANADIAN DOLLAR! WWW.THUNDERBIRDMARINE.COM • VANCOUVER: (604) 921-7457 SIDNEY: (250) 656-5832 • PORT MOODY: (604) 939-0499 VISIT WWW.THUNDERBIRDMARINE.COM FOR 100+ LISTINGS! 35' FORMULA 350 CBR 33' LOKI LOKI RIB 10 24' BAYLINER 242 CLASSIC 35' BENETEAU OCEANIS 351 33' CHAPARRAL 330 SIGNATURE 23' GRADY WHITE 232 GULFSTREAM Visit our booth at the 2023 Vancouver International Boat Show! February 1-5, 2023 Vancouver, BC Shop the Canadian Dollar!
74 CHANGE A LIFE. DONATE YOUR BOAT. Support local and regional programs for children and young adults through the charitable donation of your boat. The Pacific Marine Foundation is a 501(c) 3 non-profit organization funding regional programs such as Northwest Youth Services, Sea Scouts, Boys & Girls Clubs, and local public school education foundations. A substantial tax savings and the possibility of a partial cash sale makes a charitable donation a very attractive alternative for any owner who is considering selling their well-found power or sailing yacht. www.pacificmarine.org Yachtdonation.info (206) 225-3360 Bristol Yachts Northwest / 520 E. Whidbey Ave., Suite 106 / Oak Harbor, WA 98277 curtis.adams6@frontier.com 360-679-6779 www.yachtworld.com/bristol/ 65' 1990 Macgregor 65 $159,550 55' 1988 Californian SOLD 52' 1971 Thames $99,850 48' 1986 Nova Yachtfish $195,000 47' 1980 Gulfstar SOLD 46' 2015 Jeanneau 469 $339,000 44' NEW Roberts $9,950 42' 1987 Sabre 42 $119,995 36' 1981 Union Cutter $60,000 36' 2003 Bavaria SOLD 35' 1980 Bristol 35.5 Sloop $45,900 34' 1988 CHB SOLD 34' 1984 CHB Europa SOLD 30' 1988 C&C COMING SOON 29' 2010 Ranger Tugs SOLD 28' 1988 Bristol Channel Cutter $109,950 LISTINGS NEEDED! 35' Bristol 35.5 1980 $45,900 42' 1987 Sabre 42 $119,995 36' Union Cutter 1981 $60,000 28' Bristol Channel Cutter 1988 $109,950 48' Nova Yachtfish 1986 $195,000 46' Jeanneau 469 2015 $339,000 360.279.4575 · ohmarina.org It's simple... Want to have fun? Want cheap fuel? Want free guest moorage? Visit The Oak Harbor Marina Reservations are recommended. · Individual reservations at ohmarina.org · Group reservations call 360.279.4575 There are spacious guest moorage slips with shopping and restaurants nearby. The marina offers free use of easy ups, barbeques, and bicycles. Upcoming Events: · Holland Happening Festival: April 29th & 30th · Old Fashioned 4th of July Celebration: July 1st - 4th · Oak Harbor Music Festival: September 1st & 3rd · Hydros for Heroes: September 9th & 10th Receive 20¢ per gallon discount up to the amount paid for your first night of guest moorage. - ORReceive a 5¢ per gallon discount on purchases of 100 gallons or more.
75 CUSTOMER FOCUSED, COMMUNITY CONNECTED Visit Us In Store or Shop 24/7 Online at CarterSeattle.com
SEA FARE
BY JAMES O. FRAIOLI / PHOTO BY CHARITY BURGGRAAF
76
Bowled Over
Creamy, velvety smooth, and packed with luscious king crab, this beautiful bisque from CHEF JOHN WAHLKE and FREMONT MISCHIEF DISTILLERY is sure to combat the winter chill.
Here's a rich, smooth, and creamy bisque—just one of many memorable recipes that will be featured later this year in Spirited Cooking from the Pacific Northwest, the cookbook I assembled with Chef John Wahlke and owners Mike and Patti Sherlock of Fremont Mischief Distillery. This delicious and comforting bisque—perfect for those cold winter months—is filled with rich crab flavor and accompanied by homemade pickled peppers. Like many of the enjoyable dishes prepared at Mischief, this hearty bowl of goodness is fancy enough to serve for a special occasion but easy enough to appreciate as a weeknight dinner in your galley. Vegetables, cream, stock, and a handful of spices make up the king crab soup, which is much thinner than a chowder. If you're not familiar, a bisque is a type of soup, but not all soups are bisques. Traditionally, a bisque uses stock or broth and has a creamier base than soup. According to Chef John, the trick with this recipe is to blend and strain, resulting in the velvety smooth texture we're after.
King Crab Bisque with Pickled Red Peppers
Serves 4 to 6
2 tablespoons oil
King crab shells from 2 large legs, roughly chopped or broken
1 carrot, peeled and chopped
2 onions, peeled and chopped
4 shallots, peeled and chopped
2 stalks celery, chopped
5 garlic cloves, peeled and crushed
2 cups dry white wine
Sachet of 3 bay leaves and 4 fresh thyme sprigs
2 ½ quarts vegetable stock or water
2 tablespoons kosher salt
1 teaspoon fresh ground white pepper
2 teaspoons smoked paprika
2 teaspoons mustard powder
1 cup half-and-half, divided
King crab meat, as needed, picked 12–18 (or 3 slices per bowl) Pickled Pepper slices, recipe follows
In a large stock pot over medium-high heat, add the oil. When hot, add the king crab shells, stirring often to not scorch the oil. Add the carrots, onions, shallots, celery, and garlic. Sauté while stirring occasionally until the onions and shallots are translucent. Deglaze the pot with the white wine and allow the wine to reduce by half. Add the sachet along with the vegetable stock or water. Bring to a boil, then reduce the heat to low and allow to simmer. Add the salt, pepper, paprika, and mustard powder. Stir to combine then simmer the stock for 1 to 2 hours, or until the liquid has reduced by half. Remove the sachet and transfer the stock, vegetables, and shells (6 ounces at a time) to a kitchen blender (about half full). Blend, starting slow as the liquid is hot, slowly increasing the speed. Blend until smooth. Then add 1 ounce of half-and-half for every 6 ounces of stock (or one batch). Continue blending and adding the half-and-half in batches until you have blended all the soup. Then strain the blended soup through a fine mesh strainer or chinois. Before serving, reheat the soup (160°F), but do not bring to a boil. Check the seasoning then transfer to serving bowls garnished with a generous amount of king crab meat and sliced peppers.
Pickled Peppers
Makes 1 pint
1 quart apple cider vinegar ¼ cup granulated sugar ¼ cup salt 2 sprigs fresh thyme 1 cup water ½ pound fresh Fresno chili peppers
In a large pot over high heat, add the vinegar, sugar, salt, thyme, and water, and bring to a boil. While waiting for the liquid to boil, slice the peppers. Transfer to a glass canning jar. When the liquid has come to a boil, remove from heat and carefully pour over the peppers in the jar while still hot. Cover the container with either plastic or a lid and let stand out at room temperature for 2 hours before refrigerating. Sealed peppers will last about 1 month in the refrigerator.
A James Beard Award–winning cookbook and cocktail author with more than 40 published titles to his credit, Fraioli's books have been featured on Ellen and the Food Network, and in Vogue, People, Forbes, the Wall Street Journal, and The New York Times. He resides in Bellevue, but keeps his sportfishing boat (a 28-foot Albin) in beautiful Anacortes, the gateway to his beloved San Juan Islands. Have a cookbook idea or project in mind? Email james@culinarybookcreations.com.
77
* If king crab is unavailable, feel free to substitute Dungeness crab instead! Simply use the shells from all of the crab's legs to craft the stock and follow the recipe as directed.
78 Boating Memories CPYB Brokers Make Boat Buying A Breeze A Certified Professional Yacht Broker
cpyb.net/search We partner with the best in the industry: NIAYCH E SASSOC A O E 5 YBAA_LifestyleAd_Quarter_A3 NW2.indd 1 9/16/20 1:33 PM Starthere,startnow! FLAGSHIP MARITIME U.S. Coast Guard Captain's License Training OUPV / 6-Pack  Upgrade OUPV to Master 100 Tons Commercial Assistance Towing  Auxiliary Sail Endorsement FCC Marine Radio Operator Permit  License Renewals Maritime Licensing and Consulting Services (253) 905-5972 www.flagshipmaritimellc.com CHECK OUT OUR BROKERAGE BOATS FOR SALE NEW & USED, POWER & SAIL, ANY BOAT YOU'RE LOOKING FOR FROM YOU FAVORITE BROKERS! NWYACHTING.COM HEAD TO
(CPYB) is recognized as having achieved the highest level of industry accreditation through testing & continuing education. A CPYB will exceed industry standards to ensure your sale or purchase is a smooth & easy transaction. Don't settle for inexperience! Contact your nearest CPYB throughout the US & Canada at
79 Alexander Marine 2, 3, 4, 5 Alvin Goldfarb Jeweler Back Cover Apollonian Yacht 35 Boat Insurance Agency Inc 70 Boynton Yachts 18 Bristol Insurance Group 78 Bristol Yachts NW 74 Carter Volkswagon 75 Chuck Hovey Yachts, Inc. 13 Coastal Marine Engine 42 CPYB 78 Crow's Nest Yachts 29 Datrex 30-31 Denison Yachts 17 Discovery Yachts 61 Elliott Bay Yacht Sales 15 Emerald Harbor Marine 70 Emerald Pacific Yachts 19 Essex Yacht Sales 64 Fisheries Supply 43 Flagship Maritime 78 Fournier Insurance Solutions 34 Guzzle H2O 70 Hampton Yacht Group 7, 9, 65 Irwin Yacht Sales 10 Jeff Brown Yachts 20 Mariners Insurance 73 Michelle Zeasman 61 Monkey Fist Yacht Care 73 Nordhavn 27 NWyachtnet 11 Oak Harbor Marina 74 Ocean Trawler Yachts 60 Outer Reef Yachts 23 Pacific Marine Foundation 74 People's Bank 70 Port of Everett 67 Port of Port Townsend 65 Prism Graphics 75 Raptor Deck 74 Red Shield Insurance 64 San Juan Yachting 69 Schooner Creek 69 Seattle Boat Show 79 Seattle Yachts 24-25 Silver Seas Yachts 12 Thunderbird Marine 73 Tom N Jerry's 67 Waterline Boats 71 William Devoe Maritime Law 64 Worth Avenue Yachts 6, 71, 83 Advertising Index
PORT OF CALL
BY LORI EASTES / PHOTOS COURTESY OF WORTH AVENUE YACHTS
Ticket to Paradise
With
Unspoiled and less crowded than other areas in the Caribbean, Belize is a laid-back paradise very similar in vibe to the cruising grounds of the South Pacific. Boasting world-class snorkeling and scuba diving, superior chartering in protected waters, and unparalleled natural beauty, this tropical delight offers a special yachting destination.
The small country in northern Central American is just slightly larger in geographical size than the state of Massachusetts. Mexico is located to the north and Guatemala to the west, while the western Caribbean fronts the remainder of the country. One of the most remarkable features of Belize is the Mesoamerican reef that stretches approximately 350 nautical miles from the tip of the Yucatan Peninsula down along most of the Belizean coast. (Only Australia's Great Barrier Reef is larger.) The reef shelters more than 400 cayes and most are fringed with additional reefs comprised of at least 50 species of hard and soft coral. Manatees, whale sharks, and over 500 species of tropical fish thrive in these waters. Up above, all manner of birds frequent the skies, including the magnificent frigatebird and brown booby.
A yacht charter through these waters naturally focuses on the superlative onboard experience as you cruise the palm tree-fringed and
mangrove-lined coasts. However, a Belize yacht charter can encompass so much more, and often does. Imagine: embarking on a guided dive to the Great Blue Hole, a geological wonder of the world located within Lighthouse Reef; sampling local cuisine and experiencing the Belizean culture while exploring on land; or touring the stunning ancient Mayan ruins of Xunantunich. It's all yours for the taking.
Belize City
Arrive at sunset for evening cocktails, followed by a delightful dinner prepared by your chef. As you settle into life onboard, take in the cityscape of Belize City. Perched on a peninsula, this vibrant city even features an artificial beach built for the visiting cruise ships.
Goff's Caye
This private island is located an hour outside of Belize City. The short cruise makes it a perfect destination after your sunset cruise. The white sand beaches and shallow waters are ideal for a day spent on the beach. Lounge in the crystal clear waters while drinking rum punch.
80
world-class snorkeling, stunning coral reefs, ancient cultural sites, and mangrove-lined coastlines, Belize offers up all the ingredients for an idyllic charter cruise.
Turneffe Reef Atoll
After a short two-hour cruise, arrive at Turneffe Atoll. One of three atolls along the Belize Barrier Reef, this is an ideal location to spend the day exploring the ocean. The premier fishing and diving here ensure you'll enjoy every minute.
Lighthouse Reef Atoll
The easternmost section of Belize's Barrier Reef, Lighthouse Reef is the perfect location for diving. Home to the Great Blue Hole, your dive experience is sure to be unique. This is also the site of the country's oldest protected wildlife sanctuary, so your cruise is sure to produce many colorful and unique sightings.
Half Moon Caye
Half Moon Caye is a natural wonderland as this nature reserve is home to 4,000 red-footed booby birds. Be sure to hop in the tender and head ashore to find a nature trail that leads to an observation platform with extraordinary views of the idyllic scenery.
Hatchet
Caye
Anchor near Hatchet Caye where you can spend time enjoying your yacht's plethora of water toys. Paddleboard through the smooth seas before enjoying lunch served al fresco on the aft deck. Finish the day with an adventurous attempt to water ski.
Queens Caye
Boasting gleaming white beaches, Queens Caye is the perfect island to visit for some sun bathing. Here, you can also anchor in about 20 feet of water that's excellent for snorkeling and spying the 80 species of fish that swim through the coral infrastructure in these waters. Diving offers excellent walls, grottos, and canyons ranging from 35 feet to 3,000 feet deep.
Monkey River
Discover the extensive flora and fauna of Belize while on the Monkey River Magic guided tour of the Monkey River. After spending the day adventuring, enjoy dinner at the French Connection Restaurant, voted best food in Belize.
Placencia
Every year, from March through June, whale sharks migrate approximately 26 miles off the shores of Placencia, in an area known as the Gladden Spit Cut. If you are lucky enough to visit during that time, you'll have the opportunity to swim with these magnificent creatures, yet another bucket list item that you can tick off in this beautiful country.
Lori Eastes is thrilled to be on the team at Worth Avenue Yachts because chartering private yacht vacations combines everything she loves: party planning, travel, and boats. With a background in hospitality, Lori is committed to providing an unparalleled experience for her clients. To chat with Lori about making your yacht vacation a reality, give her a call at 206.209.1920.
81
VOYAGE
BON
ELUSIVE
ATTAINABLE,
SERIES
"THE CHARM OF FISHING IS THAT IT IS THE PURSUIT OF WHAT IS
BUT
A PERPETUAL
OF OCCASIONS OF HOPE."
82 AN ANGLER'S DREAM, THE INVINCIBLE 37' CATAMARAN NOW AVAILABLE FROM SCHOONER CREEK BOAT WORKS FEATURES MORE THAN 20 ROD HOLDERS ON THE GUNWALES AND CONSOLE. FOR MORE ON THIS MODEL, SEE THIS MONTH'S BROKER'S BEST FEATURE ON PAGES 36-37. PHOTO COURTESY OF INVINCIBLE BOATS
– John Buchan
Discover the world with Worth Avenue Yachts. Our dedicated charter team will guide you through the incredible destinations ready to book for your next vacation.
Chartering your private yacht is the most effective way to maximize return on your luxury investment. Charter income can offset the costs of ownership, such as maintenance, running costs and crew salaries.
Our team of experts is standing by to assist you in legally chartering your yacht in the Pacific Northwest and beyond. If you are interested in putting your existing yacht into a charter program or purchasing a yacht to earn a charter income, contact our team today - (206) 209-1920
DB9
12 Guests in 5
171' (52.4m) | Palmer Johnson | 2010 / 2019 Chartering in the Caribbean
Staterooms LET US TAKE YOU THERE
Stephanie Gilmore -
Sally FitzgibbonsKelly Slater