CONNECTING YOU TO THE COMMUNITY FOR 24 YEARS Harvest Time | Fall Fun & Events | Purify Indoor Air The Commons at Stonebrook Village: A Place to Call Home! Also... September 2023 Passavant Hospital Foundation Honoring a Legacy of Caring in Our Community
Saturday, September 23 2 and 7:30 p.m.
The Fabulous Hubcaps
Saturday, October 21 2 and 7:30 p.m.
Saturday, November 18 2 and 7:30 p.m.
Chuck Blasko
and The Vogues
Saturday, December 9 2 and 7:30 p.m.
Johnny Angel and The Halos Christmas
TO BUY TICKETS
Visit
Located on the UPMC Passavant campus at Cumberland Woods Village. Find us on Facebook: The Legacy Lineup or TheLegacyLineup.com
Thank you to our sponsors!
1 show $39
2 shows $64
3 shows $84
4 shows $96
5+ shows $20 per ticket
1 to 4 tickets for one show $39 each
5 to 9 tickets for one show $31 each
10 or more tickets for one show $26 each
FREE MATINEE MOVIES
MONDAY, 2 P.M.
Everything, Everywhere, All at Once (PG-13, 139 MIN.)
Sept. 18, 2023
Dog Gone (PG, 95 MIN.)
Sept. 25, 2023
Champions (PG-13, 124 MIN.)
Oct. 2, 2023
Glass Onion: A Knives Out Movie (PG-13, 139 MIN.)
Oct. 9, 2023
The Quiet Girl (PG-13, 95 MIN.)
Oct. 16, 2023
Jesus Revolution (PG-13, 120 MIN.)
Oct. 23, 2023
Moving On (R, 85 MIN.)
Oct. 30, 2023
Somewhere in Queens (R, 107 MIN.)
Nov. 6, 2023
Indiana Jones and the Dial of Destiny (PG-13, 144 MIN.)
Nov. 13, 2023
FREE EDUCATIONAL SEMINARS
Pittsburgh to the Moon
Tuesday, Sept. 5, 2023
11 a.m.
Speaker: Mike Hennessy, Manager of Learning & Programs at the new Moonshot Museum
Bigfoot in Pennsylvania
Tuesday, Sept. 19, 2023
11 a.m.
Speaker: Mary Fabian, Founder of the online discussion group, Pennsylvania Bigfoot Project, with over 17,000 members
Lewis and Clark in the Rockies
Tuesday, Oct. 10, 2023
11 a.m.
Speaker: Gary Augustine, Historian
Spooky Spots in the Burgh
Tuesday, Oct. 31, 2023
11 a.m.
Speaker: Gail Griffith, instructor with the Life Enrichment Program for seniors through CCAC
TheLegacyLineup.com. For information on
and
for free seminars,
.
free movies
to RSVP
call 412-635-8080
The Corvettes Doo Wop Revue
www.northernconnectionmag.com | SEPTEMBER 2023 1 "Saving Time to Make You Money!" It's time to make an investment in yourself, and your company It's time to call... John Neil Craig Jr. 412-628-5455 • www.PittsburghTaxes.com JCraig@pittsburghtaxes.com @JohnCraigBookkeepingTaxPreparation @ johncraigtaxes Specializing in: Medical Practice Accounting Tax Preparation Small Business Accounting Bank Reconciliations Bookkeeping Budgeting Fair priced • Office appointments available or we can travel to you Call about our tax planning services. We are saving businesses on average thousands of dollars a year with simple tax-saving plans. John Craig Bookkeeping is Pittsburgh's top firm for professional tax and bookkeeping services!
NC
P.O. Box 425 Mars, Pa. 16046
Phone: 724-940-2444
ncmagazine@northernconnectionmag.com www.northernconnectionmag.com
President & Publisher
Laura Lyn Arnold
Publisher Emeritus & Contributor
Marion Swanson Piotrowski
Executive Editor
Janice Lane Palko
Janice@northernconnectionmag.com
Managing Editor/Public Relations Coordinator
Paula M. Green
Paula@northernconnectionmag.com
Marketing & Account Executive
Mary L. Simpson
Design & Production
Kostilnik & Associates Graphics, Inc.
Web Master
Swanson Publishing , LLC
Core Writers
Maura Brown
Belinda Burchick
Ron Eichner
Paula Green
Janice Lane Palko
Sofya Stearns
Bronwyn Wain
Northern Connection is published twelve times a year by Swanson Publishing, LLC (P.O. Box 425, Mars, PA 16046, 724-940-2444) and is distributed free of charge to the northern suburbs of Pittsburgh. Subscription can be purchased from the publisher at $25 for one year.
The mission of the Swanson Publishing, LLC is to connect the northern suburbs of Pittsburgh by publishing the area's finest community publication, Northern Connection. The publication is dedicated to the people, communities, educational, religious, travel, and recreational needs of the area.
The contents of Northern Connection magazine may not be reproduced or copied in whole or in part without written permission from the publisher. Northern Connection magazine reserves the right to refuse editorial or advertisements that do not meet the standards of this publication.
7 September TABLE OF CONTENTS
2 SEPTEMBER 2023 | www.northernconnectionmag.com
September is Harvest Time Down on the Farm Ron Eichner 31 Fall Fun Health & Wellness 7 Cover Story: Passavant Hospital Foundation— Honoring a Legacy of Caring in Our Community 11 Campus Counseling Services: How to Utilize Them and When to Seek Help Maura L. Johnson, LCSW, PMH-C 14 How Unprocessed Emotions Lead to Chronic Illness Marla Turnbull, NBC-HWC 16 Expect More From Where You Live! Shenango on the Green 18 A Natural Way to Purify Indoor Air Belinda Burchick RPh, BPharm 21 The Commons at Stonebrook Village: A Place to Call Home! Lutheran SeniorLife Back to School 2023-24 27 The New School Experience PA Cyber 28 Sewickley Academy 29 School Movers & Shakers In Every Issue... 4 Movers & Shakers 5 Mover & Shaker of the Month: Best Year's Ever Band (B.Y.E. Band) Paula Green 22 Trivia Connection: Stepfamily/Blended Family Trivia Paula Green 23 Support Our Troops: The Pentagon—9/11 and other factual Points Paula Green 26 From the Editor: It's All Relative Janice Lane Palko 32 September Events
Features 24
2023 Legacy of Caring Award Winners: (L to R) Maria Dowling, MSN, RN, CSRN, Theodore Vuchinich, III, MD, Virginia Balderston, MD, Suresh Mulukutla, MD, Wende Goncz, DO, Peggy Hayden, DNP, RN, NEA-BC, Liza Gliozzi, BSN, RN, Michael Pagnotto, MD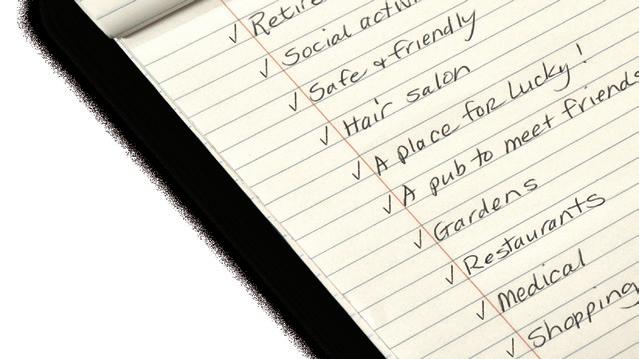 The Perfect Place for Mom! StBarnabasCommunities.com Schedule a tour with Cindy or Nina today at CBoyd@StBarnabasHealthSystem.com or call 724-444-5568. Be sure to ask about our move-in special! Mom will live her best life with Lucky by her side! The Village at St. Barnabas has it all! • Restaurants • Social Events • Hair Salon • Bank and so much more!
Marcie Baker, RN of the Butler VA Health Care System, was recently honored with The DAISY Award® For Extraordinary Nurses. The award is part of the DAISY Foundation's programs to recognize the super-human efforts nurses perform every day.
The Allegheny County Library Association (ACLA) announced the launch of the Library Road Trip The new program challenges residents to explore as many libraries as possible, have their library passport stamped and receive prizes based on their participation level. Allegheny County is home to 45 libraries outside of the City of Pittsburgh and each one is different and offers a variety of materials, programs, and services to their respective communities.
Passavant Hospital Foundation's 11th Annual Run/Walk 4K and 8K Run/Walk took place on August 11, 2023 at the North Park Pool Loop in Allison Park, and the NEW Family Wellness Run/Walk took place on August 12th, 2023 at the UPMC Passavant Sportsplex in Cranberry Township. They had over 160 participants between the two days and raised $15,589 supporting our patients, their families, UPMC Passavant staff and the communities they serve. Northern Connection is a proud sponsor of these two events.
Food21 of Pennsylvania, as a result of its successful Farm to Tap project, has launched a regional malted barley branded as Allegheny Mountain Malt. The malt is produced in collaboration with CNC Malt in Fenelton, PA, and farmers in Westmoreland County. It will be distributed by Zilka and Company, located in Hunker, PA. For more information, visit www.ammalt.com or call (724) 858-8101.
St. Barnabas Charities hosted the 32nd annual Free Care 5K on Saturday, August 5, presented by Paracca Interiors Flooring America. The race was held at the St. Barnabas Gibsonia campus on Meridian Road. Top honors went to first place finisher Jed Christiansen, of Greenville, crossing the finish line with a time of 15:12. Overall female winner is Claire Anderson of Jamestown, PA with a time of 17:58. Followed by: Male 2nd Place: Dale Hall, Allison Park; Female 2nd Place: Meg Griffith, Pleasant Hills; Male 3rd Place: Julian Paul, Pittsburgh; Female 3rd Place: Amy Brown, Valencia;  Wheelchair finisher: Andrew Grossmann, Butler.
4 SEPTEMBER 2023 | www.northernconnectionmag.com MOVERS & SHAKERS TO REGISTER GO TO ALLEGHENYVOTES.COM BE A POLL WORKER For the EARN $150 - $175 2023 GENERAL election Online or in-person PAID TRAINING