TAMMY FLYNN: IMPACTFUL IMPRESSION KOREY BENTON & TANYA MCQUEEN: PULLING TOGETHER MARY DENTON: ENJOYING THE JOURNEY Terri & Ron BUILDING ON A LEGACY McCoy BOSTON NATIONAL TITLE OF TEXAS: DELIVERING THE DIFFERENCE ALL MY MOVINGSONS&STORAGE: AN ALL-IN COMMITMENT TO MOVING FORWARD
Photo by: Ilona Jade Photography
CONNECTING. ELEVATING. INSPIRING. NORTH DALLAS SEPTEMBER 2022
4 • September 2022 @realproducers Single-Item Moving Loading & Unloading LongTVPackingMountingDistance Moving Residential/ Commercial Scan So Your Clients Moves!FinesseCanTheir 469.657.5975 • FinesseMovers.com We Don't Just Help Your Clients Move It, WE FINESSE IT! Colby Long LAWN CARE PRUNINGTRIMMINGPOWERLANDSCAPINGMAINTENANCE&WASHING&&MORENeedsClientYour SCAN FOR A SUPERIOR LAWN TODAY! 214.302.7783 • Info@ASuperiorLawn.com • ASuperiorLawn.com
6 • 44 All MovingSonsMy CommitStorage:&menttoMovingForward 10 Index PartnersTrustedof 16 Producers:RealAComm-unityofHonor CONTENTS TABLE OF 76 EnjoyingDenton:MarytheJourney 68 McQueen:&BentonKoreyTanyaPullingTogether 64 CCAR:Don'tSweatSolarPanels 53 AboutFAQThisMagazine
North Dallas Real Producers • 7realproducersmag.com NMLS #1642355 8750 N CENTRAL EXPRESSWAY SUITE 620 | DALLAS Willow Bend Mortgage Company, LLC. NMLS# 117371. 5800 W. Plano Parkway, Suite 105, Plano, TX 75093. This is not an offer for extension of credit or a commitment to lend. All loans must satisfy company underwriting guidelines. Information and pricing are subject to change at any time and without notice. Not all applicants will qualify for all loan products offered. This is not an offer to enter into a rate lock agreement under any applicable law. Willow Bend Mortgage, LLC is licensed by the Department of Business Oversight under the California Residential Mortgage Lending Act. License #4130600. Further, Willow Bend Mortgage, LLC represents itself and conducts business only as a residential mortgage lender. Willow Bend Mortgage, LLC is not a mortgage broker. USE OUR KNOWLEDGE & EXPERIENCE AS A LIFELINE FOR YOUR CLIENTS! DON'T ANOTHERLETDEAL GO UNDERWATER NMLS# 1900662
North Dallas Real Producers • 9realproducersmag.com Headshots so incredible potential clients will stop in their scroll! ilonagorok@outlook.com ILONAJADE.COM Find me on facebook.com/ilonajadephoto Helping Top Producing REALTORS Represent Their Business In Unique & Fresh Ways! Find me on Instagram ilonajade_ Mike Csanad 469.590.5733 | HomeWarranty.com Scan BrochureDownloadTo Scan To EasilyPlace Your Order! Dallas' Premier Charcuterie Boards & Boxes
Fidelity National Home Warranty Mike Csanad (469) tarranthws.com(817)TarrantHelloSuper.com(214)DebSuperwww.homewarranty.com590-5733Home,Inc.McCandless210-1106HomeWarranty554-2106
FOUNDATION, CONCRETE & DRAINAGE SERVICES FCS Foundation and Concrete Services (877) Concrete.comFoundationAnd554-8284 HEALTH Restore Hyperwellness & Restore.com(817)Cryotherapy912-1550 HOME FUTURES SellWhenever.com(914)MeganSellWheneverSnellgrove469-1841
COFFEE COMPANY Poo Brew Coffee (469)
CLIENT
section has been created to give you easier access when searching for a trusted real estate affiliate. Take a minute to familiarize yourself with the businesses sponsoring your mag azine. These local businesses are proud to partner with you and make this magazine possible. Please support these businesses and thank them for supporting the REALTOR® community!
BANK Farmers Bank & Trust (903) PeoplesBankTexas.com(806)PeoplesMyFarmersBank.com255-1813Bank776-2034
HOME REPAIR RENOVATIONS& Punchlist USA, Inc. (214) PunchlistUSA.com432-1544
10 • September 2022 @realproducers
BUILDER Shaddock Homes (972) COACHING Hero Nation Coaching (469) theheronation.com500-3642 REFERRALANDGIFTS of Graze Eileen Torres (214)
LANDSCAPING A Superior Lawn LLC (214) www.asuperiorlawn.com302-7783
PARTNERSPREFERRED
EDUCATION Champions School of Real Estate® Rita www.ChampionsSchool.com(281)Santamaria893-4484
ENGAGEMENT
EASY OWNER FINANCING TL easyrealtormoney.com(281)Global818-5471
HOME RENOVATION Curbio.com(810)Curbio300-9432
Treats.comGabbysIndulgent(469)Indulgentwww.giftsofgraze.com814-1216Treats992-1911
HOME WARRANTY
FOUNDATION REPAIR DIGG Foundation Repair (214) EliteFoundationRepairs.com(214)Elitediggfoundationrepair.com307-4060FoundationRepairs856-9634
HOME INSPECTION First Choice Home homesinspection.comwww.firstchoice(325)Inspection260-8311
JUNK REMOVAL Junkluggers of Collin County Mark Schneider (469) collincounty.comjunkluggersof344-6659
All My (615)JCBlackallmysons.com(561)MovingSons&Storage578-3800TieMovingCaldwell900-2641
Gifts
MORTGAGE LENDING First Rate Financial (214) Homeownersiamfirstrate.com872-4442Financial Group (619) www.applywithcarson.com(214)DanWillowmortgage.comwww.drewbrenner(214)DrewWillowthetuttlegroup.com(469)MidTheTheMortgageNerd.com(972)TheLoanOfficerMark.com(469)MovementMichaelChiodo.com378-3795Mortgage202-4195MortgageNerd447-6373TuttleGroupAmericaMortgage319-0660BendMortgageBrenner282-6387BendMortgageCarson396-2400
INSURANCE AGENCY Paine Insurance Group (972) paineinsurancegroup.com387-9217
CLIENT LEADS by Mandi Jackson (801) LEADSbyMandi.com598-5767 CLOSING REPAIRS Porch Repair Estimate (817) www.repairestimate.net754-0360
ShaddockHomes.com526-7700 BUSINESS
PooBrewCoffee.com430-3443This
MOVING SERVICES
Inspections.comSemperFiHome(682)Inspections,Semperinspect360.com(817)Inspect360754-0360FiHomeInc.351-2267
PROPERTY MANAGEMENT American Real PM (469) realpmfocus.com(469)ManagementRealamericanrealpm.com620-0114PropertyFocus820-0088
WEALTH MANAGEMENT wealthwave.com/legacy(214)Wealthwave843-3835 WINDOWS Town and Country Windows, Inc. (972) roofingdfw.comtownandcountry377-8188 WINDOWS & SIDING Tarrant Windows & Siding (972) TarrantWindows.com685-3113
SOCIAL MARKETING/MEDIAMANAGEMENT Content Compounding (405) contentcompounding.io888-9119
SOCIAL MANAGEMENTMEDIA WAY (919)JessicaSocialNelson645-8960
Real Producer's Preferred Partner, Kyle Karker 214.801.6555 | AmericanRealPM.com/REALTORS 13747 Montfort Dr, Suite 280 | Dallas, Texas 75240 PARTNER WITH A PROPERTY MANAGEMENT GROUP THAT PUTS OWNING INVESTMENT PROPERTIES Protecting Owners Growing ManagementProfessionalPortfoliosAsset Scan To Learn Why RealtorEveryNeedsAGreatPM! Lawyers Title (469) TexasExcelTitle.com(817)TexasRepublicTitle.com(214)KenRepublicdfw.ltic.com247-8281TitleCallahan793-5979ExcelTitleLLC980-1018
STAGE & DESIGN Southlake Stage Coach (781) SouthlakeStageCoach.com223-5949
PERSONAL GROWTH & PERFORMANCE MENTOR Mastermind DFW (469) 319-0660 PHOTOGRAPHY Brandon Walker (281)
ROOFING Results Roofing (214) TownTarrantRoofing.com(972)Tarrantresults-roofing.com301-5533Roofing470-9999andCountryRoofing, Inc. (972) townandcountryroofingdfw.com377-8188 swordsmenroofing.com(972)ConstructionSwordsmen100percentconstructiontx.com999-6091RoofingandLLC979-6197 stonebriarmoving.com(469)Stonebriarfinessemovers.com657-5975MovingServices734-9000 ScottPeekPhotography.com(469)Scottilonajade.com(253)Ilonajawanwalker.com753-8963JadePhotography632-5155PeekPhotography587-2300
VIDEOGRAPHER Flux Media Productions (469) fluxmediaproductions.com955-5833
TITLE COMPANY Alamo Title CompanyFirstSourceTitle.com(469)Firstfairtexastitle.com(602)Fairbostonnationaltitle.com(704)TitleBostonAlamoDFW.com(817)Southlake896-8686NationalofTexas989-7267TexasTitle421-6417SourceTitle,LLC669-2140
ROOFING & CONSTRUCTION Roofing Reformation (469) roofingreformation.com321-5201 ROOFING & ROOF WARRANTY Total Roof Protection (817) totalroofprotection.com210-6338 ROOFING / RESTORATIONSTORM 100% Construction (469)
Finesse Movers (469)
12 • September 2022 @realproducers It never better.youeasier,getsjustget "I would not be where I am today without the coaching of Hero Nation." -Jordan Espeseth - THE HERO NATION QUALITY CRAFTSMANSHIP AND PROFESSIONAL SERVICE YOUR CLIENTS CAN TRUST! 469.556.1897 • VPike@SwordsmenRoofing.com • SwordsmenRoofing.com Call For A Inspection!Drone • Residential, Commercial & Multi-Family Roofing • Storm Restoration & Emergency Repairs Available FinancingAvailableOptions Certified Installers With
OwnedLocally&Operatedsince2004 Locally Owned & Operated
publisher.
Desiree Roberts Photographer Renee Hart Event Planner Landon Robinson Director of Client Relations Mandi Jackson Event Assistant Zach Cohen Writer
realproducersmag.com
Real Producers
Rick DavisDave DanielsonLanie Schaber Any included in and/or do not necessarily reflect the views of The N2 Company d/b/a but remain solely those of the contains paid by local companies. These companies are not endorsed or specifically recommended by The N2 Company or the Therefore, neither The N2 Company nor the publisher may be held liable or responsible for business practices of these companies. Photographer
author(s). The publication
If you are interested in contributing or nominating realtors for certain stories, please email us at Kareen Delos Reyes Administrative Assistant Jordan Espeseth Owner/Publisher Julie Altemus Executive Director NORTH DALLAS MEET THE REAL PRODUCERS TEAM Katherine Fondren Content Coordinator Missy Kremer Editor Scott Peek
Ad Strategist DISCLAIMER:
articles
this publication
opinions expressed therein
advertisements
publisher's note A Community of Honor
When it comes to Real Producers, we are about honoring those agents and businesses that are the best at what they do and creating a community where we can honor each other.
PRODUCERS:REAL
One of my favorite things about what we do at Real Producers is that not only do we honor those that are the best at what they do, but when we share your stories, the focus is on honoring you and your life — the good, the bad, the ugly. There are so many trials and tribulations that occur in life and on the journey to success, and at RP, we honor that journey. Real Producers is not a brag book. It's a book of honor. What I hear all the time from agents and businesses is that once they get to know other people's journeys, they have a whole new level of respect and adoration for them. Their level of honor towards those individu als significantly increases. And that is what this is all about — giving honor where honor is due. Whether you are a Top 500 Agent or RP Vetted Business, next time you run into one of your peers, I hope you recognize their hard work and are able to honor them in some way, big or small. Each of you has earned the RP Badge, and I want you to remember that it's a symbol of the journey you have been on. It is a badge of honor. Be sure to display it proudly. We honor you! Jordan Espeseth
One of the DFW Real Producers' core values, and a core value of mine person ally, is honor. Over the past couple of years, I have come to have a new under standing and appreciation for honor.
@realproducersmag.comjordan.espesethOwner
One of my mentors, and an incredible coach, is a former Navy SEAL, and if there is any group of individuals that understand and live with honor, it would be the SEALs.
As Top 500 Agents, y'all receive the RP Badge of Honor based off of your MLS sales production for the year. If you produce high enough, you make the cut! You get the logo, the mag azine, access to the private events and an opportunity to be featured at no cost to you. If you are an RP Vetted Business, it means that you have been recommended by Top 500 Agents (they are honoring you and your work), and our team is taking the time to make sure you operate a business that is honorable.
16 • September 2022 @realproducers
Honor, at its core, is not only having a high level of respect but showing that level of respect with your actions.
North Dallas Real Producers • 17 REALTORS The right lending partner makes YOUR life easier. Scan to prequalifyeasilyyourclientstoday! You Relax, We've Got This! Calls to listing agents | Properly qualifying buyers Closing on time and so much more. Let us simplify 972.846.8115transactionsyour|TheTuttleGroup.com Andy Tuttle | NMLS# 18432
18 • September 2022 @realproducers Lifetime Workmanship Warranty! SCAN FOR YOUR FREE QUOTE! 469.734.9000 | stonebriarmoving.com We Take The Stress Out Of Your Client's Move! North Dallas Real Producer's Trusted Resource for MovingPacking,&Storage!Tyler EdwardsAshleyand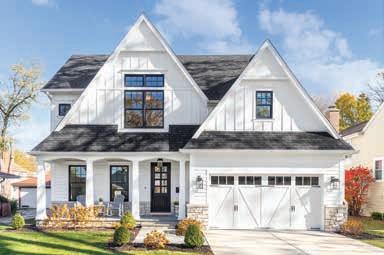 Real Producers has 100+ franchises nationwide and there are four in DFW alone. In each of these markets, we pull the top 500 agents based off annual residential MLS sales volume. Where your broker address is located will determine which publication is for you. This map shows the territories for each of the four DFW franchises. If you are a top-500 agent in any of these markets, you will be receiving a publication every month and have the possibility of being featured at no cost to you!
Real Producers has 100+ franchises nationwide and there are four in DFW alone. In each of these markets, we pull the top 500 agents based off annual residential MLS sales volume. Where your broker address is located will determine which publication is for you. This map shows the territories for each of the four DFW franchises. If you are a top-500 agent in any of these markets, you will be receiving a publication every month and have the possibility of being featured at no cost to you!
TERRITORY ARE YOU A PART
WHICH REAL PRODUCERS
RealNorthOF?DallasProducers
Real Producers in the DFW Metroplex
A Quick Look at the Different DFW Real Producers Markets
Fort Worth Real Producers Dallas Real Producers North Fort Worth Real Producers
A Quick Look at the Different DFW Real Producers Markets
REAL PRODUCERS IN THE DFW METROPLEX WHICH REAL PRODUCERS TERRITORY ARE YOU A PART OF?
North Dallas Real Producers • 19realproducersmag.com
North Dallas Real Producers • 21realproducersmag.com SmarterNegotiateWithTheRepairEstimateReport! Using the details from your client's inspection report to create cost estimates you can use during the negotiation process. RepairEstimate.net Scan To Get Started Today! DIGG installs steel and concrete pier systems for residential properties, and new construction. We specialize in educating realtors and homeowners on preventing foundation movement and unnecessary repair. Scott Winn scott@diggfoundationrepair.com DIGG FOUNDATION REPAIR "Educating Customers Daily" Convenient SupraEkey Access! Call for a FREE inspection for home owners and homes under contract: 214-307-4060
22 • September 2022
REALTOR® on the rise
Written by: Dave Danielson Photos by: Brandon Walker
Joy in the Journey
"I like not thinking about contracts and being in that moment and space and creating a vision for the next buyers."
If society's attention span in general is any indication, the answer is not much time at all — maybe a few seconds. That's why it's vital to make those first glances count. That's where professionals like Tammy Flynn excel.
"That's how I feel with the houses I list. When I stage and put a house together for market, it's my therapy," Tammy says.
"I traveled non-stop. I was gone every other week and had two little ones (at the time 3 years old and 18 months old). I came home one day and my oldest said, 'No, mommy, don't come home. Stay on that airplane,'" she remembers.
H
"While I love helping people buy, one of the most rewarding parts of what I do is on the listing side … when I go in and make their home the best it can be for market," Tammy emphasizes.
OW LONG DOES A PROPERTY HAVE WHEN SOMEONE SEES IT FOR THE FIRST TIME TO ENCOURAGE THEM TO TAKE A CLOSER LOOK?
In many ways, the process of preparing a property for market is like a cleansing experience for Tammy.
"I stage all my homes. I want to make sure they get top dollar. I do whatever I can to help them … all the little things including organizing a closet, staging, and looking for other ways to create a positive initial impression."
Finding Her Path Prior to beginning her real estate journey, Tammy worked in training and development consulting with insurance companies.
Setting the Stage As a REALTOR® with Coldwell Banker Apex, Tammy is fulfilled in what she does each day by creating impactful impressions with her staging certification.
WHEN I STAGE AND PUT A HOUSE TOGETHER FOR MARKET, IT'S MY THERAPY.
26 • September 2022 "I thought, 'Wow, my child doesn't know me because I'm gone so much.' I talked with my husband. Greg said, 'You did such a great job designing and building our home. Why don't you get your real estate license?' I needed to have a flexible schedule and be with my children and not miss any field trips and games. Now my youngest is heading off to college in the fall. It's the best thing I could have ever done in my life." Tammy earned her license in May 2005. In the past 17 years, she has built a tremendous business — fueled all the way by her love of her clients and a drive to meet their needs.
Genuine Nature When you talk with Tammy, one thing you are imme diately struck by is her genuine, engaged personality … qualities that allow her to plug in and truly under stand and meet her clients' needs. Whether it involves serving her clients or commu nity, Tammy is proud to make impactful impressions.
Fulfilling Life Family makes Tammy's life much richer. She trea sures time with her husband of 28 years, Greg. She and Greg also look forward to moments spent with their sons — Connor and Hayden — who are both students at the University of Oklahoma — the same place that Tammy and Greg attended themselves. In her free time, Tammy looks forward to traveling — especially to beach locations. "One of our favorite things to do together is attending Sooner football games in the fall," Tammy smiles. "We love spending that time together." When it comes to giving back, Tammy has done a lot of volunteering in McKinney.
As she says, "We enjoyed giving back to the city. That has always been a huge part of our lives."
EVERYTHING STARTS WITH A GOOD FOUNDATION! PROVIDING SOLUTIONS WITH INTEGRITY! 1.877.554.8284 | Info@FCSFoundationAndConcrete.comFCSFoundationAndConcrete.comScanForAFreeEstimateToday! Foundation Repair Drainage, Plumbing, & Sewage Concrete, MasonryRootCustomWalkways,Driveways,&PatiosDesignedFloorsBarrierSystemRepair
North Dallas Real Producers • 29realproducersmag.com Creative.Photographer.Director. Brandon JawanWalker.com281.753.8963Walker Scan To Partner With The Expert In Headshots & Branding Photography BRANDON J WALKER gabbysindulgenttreats.com @indulgent__treats Scan to easily order today! Chocolate Strawberries Custom Sugar Cookies | Hot Chocolate Bombs Baskets | Cake Hearts & More! Locally Owned and Operated by Real PreferredProducer'sPartner,GabbyCastillo Strengthen Your Client & Partner Relationships with ought l, Custom ed Treat Options!
first place. Organic growing is what I call it. We will always be aggressive in pursuing new talent and new clients; however, this business is about relationships, and relationships are not something you can force or fake," Danny explains. "I've been very fortunate to find like-minded people who fit that description to a tee. After all, it's my team that makes these things possible. I'm nothing without my team."
Integrity, Grit, and Adaptability
TITLENATIONALBOSTON
"It's been a fun journey. What started with one office and 11 employees has turned into six offices and over 65 employees in four years since moving to Texas," Danny says. "The growth has been a true testament to putting clients first." With offices in Frisco, Southlake, Austin, Georgetown, Round Rock, and soon-to-be Liberty Hill, Danny doesn't anticipate slowing down anytime soon.
As Danny explains, the culture of BNT of Texas is what excites him the most about where his com pany stands today.
North Dallas Real Producers • 31realproducersmag.com
"I think the culture is something I am most proud of. I believe every person has a role and that they should learn and excel at that role to the best of their ability. I also believe you can't be one-dimensional in this business. If you work for me, I want you to be com fortable adapting to new challenges and accepting the fact that you play a role in client retention and new clients coming onboard. Integrity, grit, and being adaptable are all 'must-haves,' in my opinion."
rp vetted business spotlight Written by: Dave Danielson Photos by: Brandon Walker
"I'm Nothing Without My Team"
"Growing is easy; maintaining is difficult. You have to constantly make sure the culture is sticking to the same standards that allowed you to grow in the
That's the same spirit that sets Boston National Title of Texas apart in the market with President Danny Helms. Since we last interviewed him in 2019, his Texas footprint has grown tremendously.
TEXASOF
Delivering the Difference
As you know from your experience working with your clients and achieving success, one of the big gest edges you can bring to them each day begins with service. That consistent service is what mat ters at the end of the day.
Away from work, Danny loves to spend time with his family, exercise, and cook. "Since November of 2021, I am down about 43 pounds. It feels unbe lievably good. Working so much can often create an imbalance, and exercise had become the thing I kept pushing to the back burner," Danny explains. "Cooking healthy meals, continuing to educate my
Danny was a quarterback back in his day, and it appears his three kids have that itch for competition, too!
32 • September 2022 @realproducers family and I on better nutrition and having way more energy for my family has been so rewarding. Not to exclude work, but my energy and focus at work has improved dramatically as well."
"Our son, Pierce (7), is a great athlete. I know how biased that sounds, but he's so much fun to watch and excels at football, baseball, and golf. This winter, we are going to try bas ketball for the first time. My wife and I are excited to see how that goes," he says. "Of course, Pierce doesn't get all the accolades in our house; our daughters, Emelia (5) and Isla (5), are pretty amazing dancers. They are in ballet at the moment and will start cheer leading in Prosper this fall."
Since Danny's arrival to Texas in 2018, BNT of Texas has become a strong name in the North Dallas area. He also believes that being national and covering 50 states is a strong factor in what sets BNT apart from other title companies.
"National resources locally delivered' is our slogan," he points out. "If you want local, brick and mortar service, we got you covered. If you have a client in another state needing a mobile notary, or other ser vices outside of Texas, we also got you covered. It's no secret Texas has seen many new residents from other states. We love being able to help in those situations!" Danny believes BNT of Texas constantly works to provide conve nience and high-level customer service — two things not historically seen as going hand-in-hand. "We own our own mobile closing agency, we have eight underwriters, attorneys, and invest in the best products available," he says. "All this is an effort to make life easier for our escrow and sales teams. If they are at their best and have the best tools at their fingertips, we believe clients will receive the best experience possible."
A Lasting Impression As Danny says, it's important to work with someone who can adapt to situations. Real estate is ever-changing, and Danny feels confident in knowing he and his team are always adapting to what works and scrap ping what doesn't.
When that door opens, we need to have the best game plan possible—evenif that means doing something or dealing with something we haven't done before.
34 • September 2022 @realproducers "Whether it's technology, location, or personnel the market demands … you adapt. I always empha size with my team to be confident in adaption. At the end of the day, what makes us different is our genuine desire to build a relationship with our clients. The catch, however, is that most relationships start with us making a great experience out of nothing," he says. "It's common for title companies to become complacent, so we take advantage of making the most out of the little opportunities we're granted. When that door opens, we need to have the best game plan possi ble — even if that means doing something or dealing with some thing we haven't done before."
It means a lot to find a partner who wants to engage with you and come alongside you to help meet the challenges in your business. That's what Danny Helms and his team at Boston National Title of Texas do each and every day. For more information, contact BNT of Texas today! Web: www.bnttexas.com
G E T C E R T I F I E D T O D A Y ! 7 1 3 - 3 8 2 - 5 0 0 0 info@GetOwnerFinancing.com www.EasyRealtorMoney.com 2201 N Collins St., Suite 130 Arlington, TX 76011 The program is for single-family or multiplex homes in loanable condition. Condos, townhouses, and mobile homes are ineligible. TL Global is not a lender. Call Us & Book an Appointment Get Onboard in Just 3 Easy Steps! Attention Realtors!!! Get More Qualified Leads by Working with Credit-Challenged Buyers! Make more $$$ by helping your clients who can't qualify! Any Single-Family Home in Texas Opportunities to Build Wealth The Same Bank-Approved Buyer Experience Fixed Monthly Payments & Interest 30-Year Amortization Deed in their Name Upon Closing No Payment Penalty or Balloon Payment No Income Verification All Credit Qualifies Your Clients Get: You Get: More Leads & Faster Listing Sales 100% Realtor Protection Rubber Stamp Process Full Commission for Each Referral Take a 90-minute Class & Get Certified Mass Market & Generate More Leads
@realproducers Personal, Fast, and Accurate Title & Escrow Closing Services Combining personal touch with technology to ensure a streamlined and smooth closing! 469.669.2140 FirstSourceTitle.com nthrash@firstsourcetitle.com @FirstSourceTitleTX NationaltheServingPlanoandSurroundingAreaswithClosingCapabilities NatalieThrash RelationshipClientManager
North Dallas Real Producers • 37realproducersmag.com REALTORS: We o er same-day reports, so you can close faster! We work extended o ce hours, including weekends Scan to learn morewhataboutweoffer! Ask us about our 18-Month Home Warranty Upgrade for extended protection for your clients. 682.351.2267 • SemperFiHomeInspections.com We've Got Your Six! a veteran-owned company you can trust! ASK US ABOUT LIFE INSURANCE RETIREMENT PLANS (LIRP)! Bryan & Bronwyn Linder, Agency Owners 512.560.9261 | Wealthwave.com/Legacy214.843.3835 Scan ConnectToToday!
2022
JUNE/JULY/AUGUST
Congratulations again to John and Nikki Butcher, the Grubbs family, James Williams, Stacey Davidson, the Junkluggers of Collin County, 100% Construction, Adam and Kirsten Lile, John DiGiovanni, Kelly Oltmann, Brian S. Curry, Real Property Management Focus, and Texas Excel Title. Big thanks to Skyhouse Frisco Station for allowing us to use their beautiful Sky Lounge on the 25th floor! Our team feels very grateful to have had the chance to share your stories and celebrate with you. We look forward to continuing these smaller celebrations in the months and years ahead!
Starting in 2021, Real Producers started doing mini-magazine release parties! In attendance for these events, we will have those real estate agents and businesses that were featured in that issue, along with a few areissues.July,showcasedAtwaslikeLastadvertisingnon-featuredpartners.month'sparty,allofourparties,anabsoluteblast!thisevent,wetheJune,andAugust2022Theseeventssuchafunwayto
Photos by: Scott Peek Photography, LLC event recap
38 • September 2022 @realproducers
debut the magazine and connect with a smaller group of incredible people.
Magazine Release Party
North Dallas Real Producers • 39
40 • September 2022 @realproducers
42 • September 2022 @realproducers INSTANTLY SET YOURSELF APART FROM YOUR COMPETITION and create consistent revenue-generating opportunities for your business month after month. Multiple packages available to suit your needs COACH KYLE DRAPER (405) contentcompounding.io888-9119kyle@kyledraper.com REALTORS®Easily Stay At Top Of Mind! Scan to take your business to the next level! Let us handle content creation for you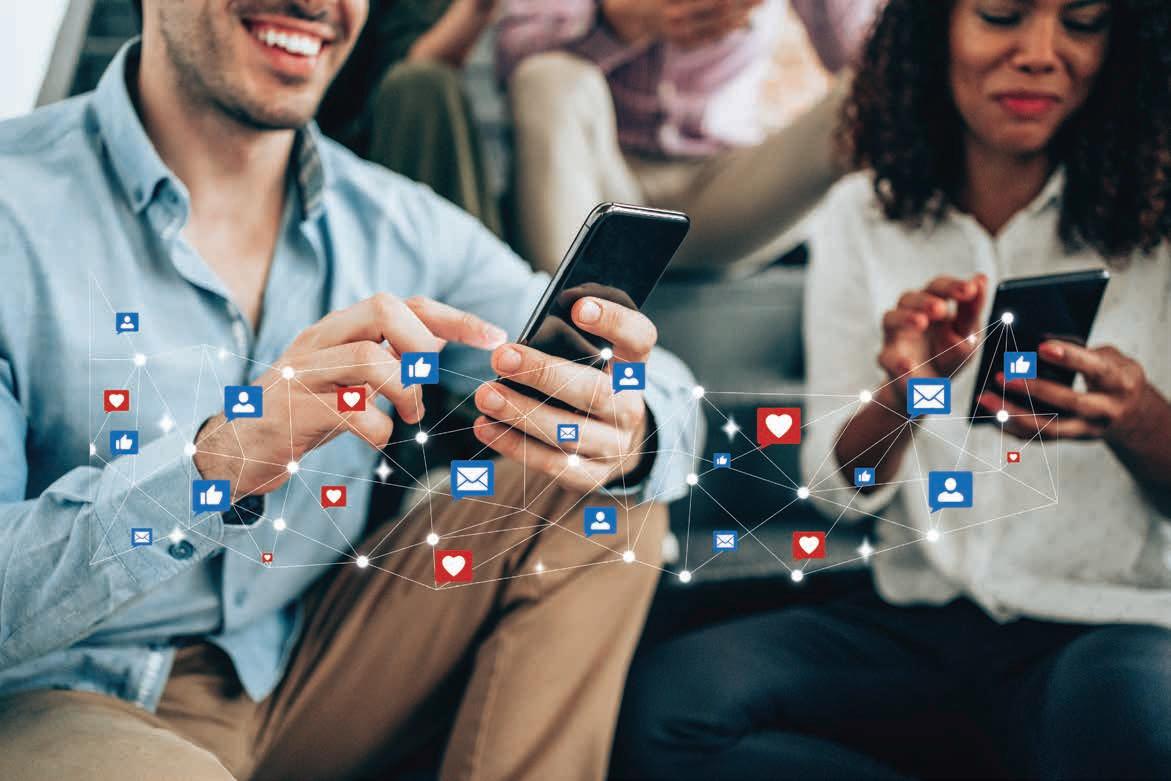 realproducersmag.com Fullylicensed andInsured Fullylicensed andInsured Scan for help getting top dollar for your client's home! WHYWITHPARTNERUS? Eco-Friendly Junk Removal Same-Day & Next-Day Ser vice Quick, Dependable, On-Time Satisfaction Guaranteed We Donate & Recycle to Keep Items Out of Landfills LET US HELP YOU SELL MORE... Locally Owned & Operated by Mark Mark.Schneider@Junkluggers.comJunkluggersOfCollinCounty.com469.344.6659Schneider YOUR FIRST CHOICE FOR GETTING YOUR CLIENTS INTO THEIR DREAM HOME! Residential IncludedAmendmentConvenientSame-DayCommercial&InspectionsReportsSchedulingBuilderToolInEveryReport Locally Owned & Operated By Steve & Jenny Henderson FirstChoiceHomeInspection@gmail.comFirstChoiceHomeInspection.com325.829.9249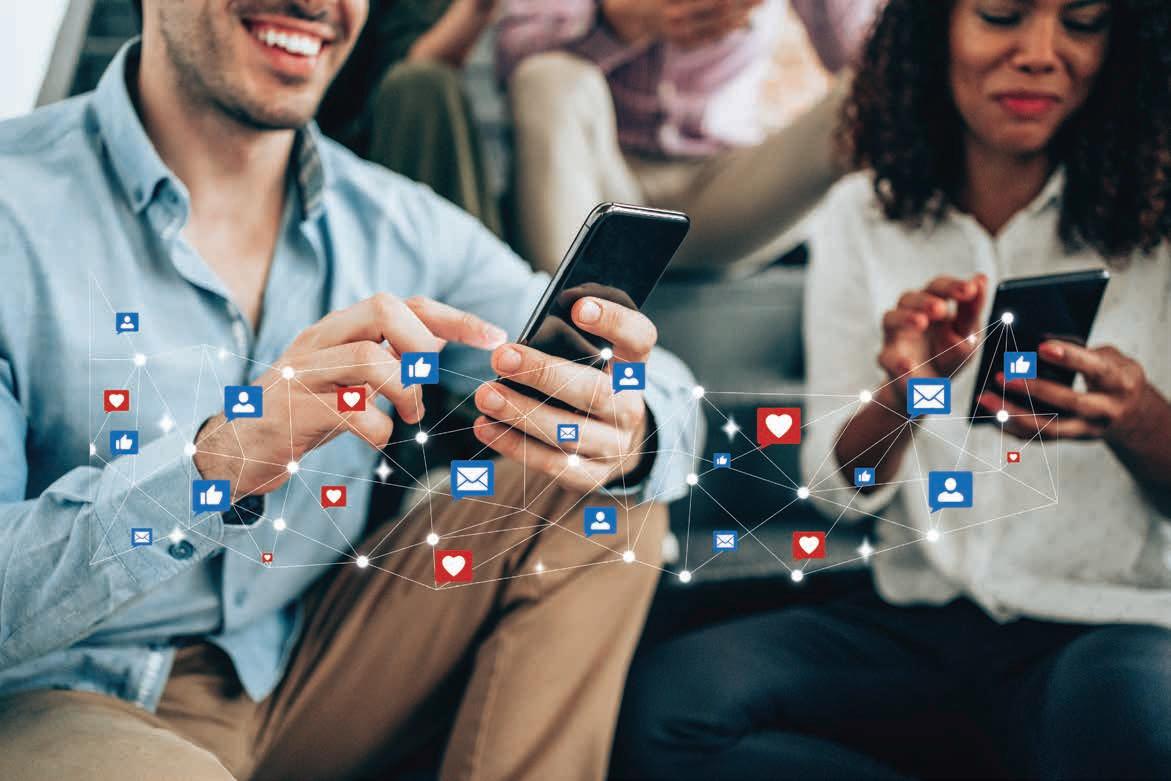 An All-In Commitment to Moving Clients Forward
That's exactly what you have with National Director of Marketing and Business Development Jameson Olsen and All My Sons Moving & Storage.
rp vetted business spotlight
All My Sons Moving & Storage has come to Olsen's rescue, quite possibly saving her life. Finding herself in an emotionally and physically abusive relationship shortly after college, she finally got up the courage to leave. She called five moving companies where she heard a similar variation of the same response — we don't have a truck available, or we can't do it for your budget. But, when she called All My Sons Moving & Storage, she received a very different response. The operations manager she spoke with said, "I don't know what I would do if I couldn't get to my daughter to help her like your dad can't get to you to help you now."
Within 45 minutes, movers were there, packing up all 700 square feet of her belongings. It didn't matter that the only truck they had available was the All My Sons 18-wheeler. It's only fitting that Olsen would find herself working for the company six years later.
ALL MY SONSALL MY SONS
North Dallas Real Producers • 45realproducersmag.com
You and your clients have invested a lot of time and effort well before moving day. Now, in the thereanother,frombelongingswheremomenttheirmoveoneplacetoyoutrulyappreciatewhenyouhaveapartnerwhoistomakeitallworksmoothly.
When Olsen started with All My Sons Moving & Storage, her goal was to change the persona and MOVING & STORAGE
Written by: Dave Danielson Photos by: Landon Day, Daydream Photography
As she says, "We're not just a moving company. We're not just moving furniture. We're moving people's lives." And she knows this all too well.
48 • September 2022 @realproducers with her mentoring youth athletes has exploded into a movement that includes all-girl gridiron camps with Dr. Jen Welter, the NFL's first female coach. And when a member of New England's Flag Football 10U girls team came to the tournament in Orlando, FL, the girl's mom told Olsen that getting a photo with her was all her daughter had talked about. "It was the first time I felt like a celebrity," Olsen said with a smile. "It's super cool to be such an influence in young girls' lives, teaching them skills they can use on and off the field," she said.
Olsen is a go-to mover for NFL athletes. It's not uncommon for her to receive calls from various NFL agents to help facilitate moves for NFL athletes. Just like when she received a text at 11 at night from the agent of the No. 1 draft pick in the 2022 NFL Draft. With 85 locations across the United States, 13 right here in Texas, All My Sons was founded over 30 years ago with one goal in mind: "Let our family move yours." For more information, contact All My Sons Moving & Storage today! Visit www.AllMySons.com. Call Email561-578-3800.Jolsen@AllMySons.com. It's super cool to be such an influence in young girls' lives, teaching them skills they can use on and off the field.
NMLS #658200 P. 214.872.4442 | F. 214.572.7792 iamfirstrate.com @iamfirstrate REFER US & GIVE YOUR CLIENT THE "HOOK UP". They 'll remember that you did! FIRST RATE FINANCIAL OFFERS YOU THE SAME SERVICE AS THE LARGER BANKS, BUT WITH LESS CHARGE Our Team Is Too Cool For School!
50 • September 2022 @realproducers Foundation Repair | Retaining Walls Drainage Correction REALTORS Scan Today For Your FREE Buyer/EvaluationProfessionalforYourSellerClients! Free Evaluations Jefferie Ellison, Owner Office: 214.856.9634 Cell: 469.939.9799 EliteFoundationRepairs.com Occupied Staging | Vacant Staging | Home Renovation CONTACT ROBIN TODAY! (781)-223-5949 www.southlakestagecoach.com | Robin@southlakestagecoach.com
North Dallas Real Producers • 51realproducersmag.com
52 • September 2022 @realproducers R E AL P A RTNE RS FOR REAL P R OD U CE R S WW W. L A W Y E RSTITL E DF W . C O M
Stephanie Allen, Senior Vice President, Director of Sales. Those who work with Stephanie are served with her 22 years of industry experience, including the past 3 and a half years with Lawyers Title DFW. Her passion for her work is easy to see. "I am genuinely excited about helping others rise. My mission is always to be impactful by listening to their needs, being creative, and giving real value. I understand the challenges my clients face & when we find solutio ns to overcome those challenges it's a win for me," Stephanie says.
D E DIC A TE D P A R T N E R SHI P P R O V E N ST RE NG T H IN N O V A T IV E R ESOU R CE S
Sr. VP/Branch Manager/Escrow Officer is recognized nationally by FNF as an elite top producer within all FNF brands for 2 years in a row. She attributes that level of success to her ongoing focus on strong relationships. As Janet says, "For me, it's about getting to wo rk with, and meet, new people every day. If it's their first tim e buying a home, to their 15th home purchase, it's the relationships I have with my clients and their customers that stands out for me." One of the most gratifying parts of Janet's work is being part of what she calls the fantastic team at Lawyers Title. "They go above and beyond on every single file and truly are always thinking of the client first. We have a work-hard/playhard attitude, and we approach our days with ent husiasm," Janet says. "They are my work family through and through. Brandi Dosser our attorney is always there to help you days, nights, or weekends. She is a huge part of why Lawyers Title is so successful." Janet shares a bond in the business with two of her family members w ho have followed in her footsteps, including her son, Michael, and her daughter, Shannon. "They both love working in this industry as m uch as I do," she says with a smile. In her free time, Janet enjoys time at the beach, reading an engaging book with a glass of good wine. Ea ch day, Janet applies her driven brand of caring to work for others. Preston Plano Office 3516 Preston Road, Suite 100, Plano, TX 75093 | 972.202.5500 It means a lot knowing you have a partner you can trust to be there each step along the way ... someone you know you can expect excellence from. That's exactly the promise that is fulfilled when you work with Lawyers Title Preston Plano. Lea ding the way is a dream team: Janet Suddreth, Stephanie Allen & their Lawyers Title Preston Plano Branch.
Stephanie is happy to be part of a team that has what she calls an "unmatched client focus." "Our team is simply exceptional. We have so much fun together, and our mission is all the same ... to serve with abundance," she points out. "As a salesperson, I feel honored and privileged to represent such a powerhouse on the front lines every day. Throughout her career, she has been recognized as a leading sales professional in her industry and is recognized nationally from Fidelity National Financial and its family of title companies. I am so very thankful for my amazing clients and business partners that have made my business what it is." When it comes to family, Stephanie says, "I couldn't have asked for better role models than my parents. In her free time, Stephanie enjoys time with friends, family, her golden doodles, traveling, & listening to audiobooks, Stephanie brings a true zest for life to the world around her with a contagious brand of enthusiasm "I want to serve and make an impact in the lives of others in some positive way ... to bring joy to their lives," she smiles.
Q: WHO RECEIVES REAL PRODUCERS MAGAZINE?
Q: WHO IS THE RP VETTED BUSINESSES?
A: We believe that we are better together. When we surround ourselves with other successful, like-minded people, we grow to new heights. Real Producers is a platform the brings together the most elite individuals in DFW Real Estate. In every market, we take the Top 500 real estate agents, and RP Vetted Businesses, and we build an exclusive community around that group. We share their stories, successes, market trends, upcoming events — really, anything that will connect, inform and inspire, we put in our monthly publication.
North Dallas Real Producers
A: They are one of the best businesses in DFW in their category and you can find them listed in our index! We don't just find these businesses off the street, nor do we work with all businesses that approach us. One of many of the top real estate agents has recommended every single business you see in this publication. We won't even meet with a business that has not been vetted by one of you and "stamped for approval," in a sense. Our team will further vet every business to make sure they are a good fit and bring value to our community. Our goal is to create a powerhouse network, not only for the best real estate agents in the area but the best businesses, as well, so we can grow stronger together.
• 53realproducersmag.com
A: It's really simple. You have to be on the Top 500 list, and we take nominations seriously. You can nominate other real estate agents, businesses, brokers, owners, or even yourself! Office leaders can also nominate real estate agents. We will consider anyone brought to our attention who is in the Top 500 because we don't know everyone's story, so we need your help to learn about them. We cannot guarantee a feature but to increase your chances we encourage you to meet with one of our team members, support Real Producers, and attend our private events. You can email your nominations jordan.espeseth@realproducersmag.com.to
A: Zero, zilch, zippo, nada, nil. It costs nothing, my friends, so nominate away! We are not a pay-to-play model. We share real stories of real producers.
Q: WHAT IS THE PROCESS FOR BEING FEATURED IN THIS MAGAZINE?
Q: WHAT IS THE GOAL OF THIS MAGAZINE?
ABOUT THIS MAGAZINE
A: The top 500 real estate agents in each of the four markets in DFW based on their annual residential MLS sales volume for the previous year. If a deal is not recorded in the MLS we are unable to pull that data. Most agents produce 10-30% more than what the MLS shows. Refer to the map in this publication for the exact territories. If your broker address is within that given territory and you are in the top 500, then you will receive that publication for the year. There are approximately 60,000 licensed real estate agents in DFW. The list will reset at the end of every year and will continue to update annually.
FAQ
Q: DOES REAL PRODUCERS HAVE EVENTS?
A: Yes! Each community will have two main events a year, and then we do a combined event at the end of the year, which is an awards gala called The ESPE's. For these events, we invite the Top 500 real estate agents and our RP Vetted Businesses. Top 500 agents are allowed to invite mem bers on their team as well. These events are an incredible opportunity to connect with the best of the best in DFW Real Estate. It is amazing to see the power in the connections made at these events. Be on the lookout for your exclusive invites!
Q: HOW CAN I RECOMMEND A BUSINESS?
Real Producers magazine started in Indianapolis in 2015 and is now in over 100 markets across the nation and continues to spread rapidly. Real Producers first launched in DFW in August of 2018 with North DFW Real Producers (now called "North Dallas"). In May 2019 Dallas Real Producers launched and then Tarrant Real Producers in March of 2021. In 2022 Tarrant Real Producers split into two publications, North Fort Worth and Fort Worth Real Producers Fort Worth Real Producers will go to print later this year.
Q: WHAT DOES IT COST A REAL ESTATE AGENT/TEAM TO BE FEATURED?
A: If you know and want to recommend a business that works with top real estate agents, please email us to let us know at jordan.espeseth@realproducersmag.com.
54 • September 2022 @realproducers Thanks to the businesses within these pages, our Area Directors, and readers like you, we're able to break the chains of this horrible reality. The N2 Company – the company behind this publication and 850+ others like it – is financially committed to end human trafficking. FOR EVERY AD WE SELL, N2 DONATES ENOUGH MONEY TO FREE 2 SLAVES FROM CAPTIVITY. Visit n2gives.com to learn more about our giving program. A GIVING PROGRAM BY DONATED THIS YEAR TO HELP END MODERN-DAY SLAVERY.
Ilona
Photos by: Jade Photography
Written by: Danielson
Dave
56 • September 2022 McCoy cover story
Ron&Terri McCoy
BUILDING ON A LEGACY
North Dallas Real Producers • 57realproducersmag.com
Terri and Ron are joined on the team by two of their children and their daughterin-law. Their son Jack, a veteran of the U.S. Air Force and active in the Air Force Reserves, was the first family member to join Ron and Terri in 2018. He was fol lowed by their son Craig, who came into the business in 2019 after his PGA golfing career. Craig's wife, Linsey, didn't want to miss out on the fun, joining the team in an operations role this year after a decade teaching elementary school.
When you've got a good thing going, it's a natural inclina tion to keep it moving ahead. Terri and Ron McCoy know the future is today. The Real McCoys As leaders of The Real McCoys™ team with KW Plano, Terri and Ron have a passion for building their family legacy through real estate. "Our favorite part of our business is building it with our family and teaching them as they help it grow," Terri says.
Gaining Traction
WE ALWAYS AIM TO EXCEED OUR CLIENTS' EXPECTATIONS IN A FUN AND AUTHENTIC WAY. – TERRI
While startups are exciting, they're also unpredict able. Eventually, Ron and Terri were unemployed together, ending their first foray into working together. It was a challenging chapter, but it was also a valuable one that would set them up for an even stronger career together, side-by-side.
"That gave us the opportunity to reflect on where we were. We considered going back to Nashville, where our families were," Ron says. "But we decided to stay in Plano. We knew we could build something bigger here in Plano than we could back in Nashville. We've never looked back." Finding a New Way Forward Terri found employment as a flight attendant with American Airlines. However, extensive time away from family led her to give notice the day before 9/11 in pursuit of something closer to home. Terri was ready for a change in career direction. A friend encouraged her to consider becoming a REALTOR®, something that immediately sparked her curiosity. "After speaking with several brokerages, I decided on Keller Williams because it was a great fit for our values," she said, smiling. Those values were service, family, and commu nity. Such pillars would stabilize their efforts and bring far more fulfillment than Ron or Terri had ever imagined. "Terri had a vision for what we could build," Ron remembers. "In 2003, we teamed up as husband and wife with KW in Plano … following the models, values, and vision to build our business."
It wasn't all smooth sailing. Like most who enter the business, Terri and Ron experienced their share of challenges.
"Our first year was a struggling year. We follow Dave Ramsey, and we had an emergency fund that helped us get through the financial challenges. We knew that helping others get where they wanted would make our lives be better," Ron recalls. "Our values led us to service. That's what real estate did for us. It met all of the things that we wanted to accomplish. It feels good to know that we have been able to help a lot of people through time."
58 • September 2022 @realproducers "Because of our family culture, we can anticipate each other's moves," Ron explains. "Watching our sons grow and build their own base of business and succeed at a high level gives us a lot of satisfaction." Their Path to Texas Ron and Terri hail from Nashville. After starting a family of their own there, Ron's job with a pharma ceutical manufacturer moved them to Iowa. They landed in Plano in 1993, a decision that would not only change their zip code but change the trajec tory of their lives. "I worked with the pharmaceutical company in a sales and business development capacity," Ron says. "In 1996, I left that and worked with a startup company in human health until 2001, where Terri would soon work too. That was a turning point for us."
Together they have built their success day-by-day, earning their share of honors and accolades. In fact, Terri and Ron were named Small Businesspersons of the Year with the Plano Chamber of Commerce. They have served more than 1,000 families during their 20 years in the business. Family Foundation Family is at the heart of life for Ron and Terri, who have been married for 41 years. In addition to building the business with Jack, Craig, and Linsey, Terri and Ron enjoy time spent with their daughters — Megan Black, who owns Black Flour, a bakery specializing in wedding cakes and cookies, and Maxie McCoy, an author and bestselling ghostwriter.
Family doesn't only extend to individuals with shared DNA. Janice Chema, their assistant of 14 years, is a cherished part of Ron and Terri's family and team.
"We always aim to exceed our clients' expecta tions in a fun and authentic way," Terri shared.
"Janice has fantastic expertise," Ron says. "She's like an encyclopedia of real estate service." In their free time, Ron and Terri enjoy traveling — with favorite destinations being Mexico, Greece, Bali, and Florida. They crave time at the beach, enjoy golf, and are big sports enthusiasts, with one of their favorite teams being the Dallas Cowboys. When you meet The Real McCoys, it's easy to see the qualities that allowed their success to flourish.
Ron adds, "It comes from the care that we put to make sure people are having an enjoy able Supportedexperience."bytheir values and driven by family, Ron and Terri are building a legacy by using real estate as a vehicle to service clients' dreams.
OUR VALUES LED US TO SERVICE. THAT'S WHAT REAL ESTATE DID FOR US. IT MET ALL OF THE THINGS THAT WE WANTED TO ACCOMPLISH. – RON
60 • September 2022 @realproducers
North Dallas Real Producers • 61realproducersmag.com NMLS: 39179 NEED A RESCUE? Text RESCUE to 469.694.3195 469-202-4195 • loanofficermark.comMark@LoanOfficerMark.com • NMLS #1254891 2011 Lakeside Parkway • Flower Mound, TX • 75028 LOANOFFICERMARKTOTHERESCUE
62 • September 2022 @realproducers
• 63realproducersmag.com Secret's out. Coffee makes us poo. Poo Brew Coffee is built on the idea of laughter being the best medicine. Ultimately, Poo Brew exists to generate awareness and support around mental health because an open and honest moment, like brewin' a poo, has a way of leading to others. poobrewcoffee.com A portion of proceeds are donated to various mental health organizations. Join the Poo Brew Crew! AllMySons.com/Dallas • Residential & Commercial Moving Services • Local & Long Distance • Corporate Relocation • Full-Service Packing Solutions • Short & Long Term Storage • White-Glove Service
In July, Keisha Tolbert, Truly Title's VP escrow officer, joined CCAR's podcast, Welcome to the Top, to discuss what agents can do to prevent solar pan els from disrupting a transaction. Here is a recap of the conversation with tips to ensure you don't lose a deal due to solar panels.
What steps should a listing agent take when listing a home with solar panels? When you meet with your seller and see solar panels on the house, you need to ask them for the paperwork. At the very least, a buyer will want to know what they are getting into. … My next step would be to call the vendor on the paperwork and ask them what their process is. … We've seen some situations where these companies are not replying for two and three weeks, they don't work in the same time constraints that we do, and we're used to trying to close a deal in 30 days.
SOLAR PANELS
How do solar panels affect a transaction?
There are many ways people are installing solar panels these days. … Typically, you'll see the seller has either purchased or leased the fixtures or the solar panel equipment … and are financing it over a term or leasing the equipment. So, when you sell your home, you have to find a buyer willing … either assume the lease or the seller has to pay off the solar panel cost at their closing.
Don't Sweat
What advice would you offer homeowners considering solar panels? Since this is such a new technology, it's still moving parts and new things are being discovered every day. You want to do your research and comparison shop. There are so many dif ferent vendors out there, but … you don't have any real regu lation … so vet any of the vendors. I highly suggest contacting their previous customers to find out their experience.
the
Written by: Bri Westbury, Collin County Association of REALTORS® Communications Director
64 • September 2022 @realproducers ccar: in know
The paperwork can be relatively simple, and the more reputable vendors that have been doing it the longest have their parameters down … but they can affect the buyer. So, say that you leased the equip ment and the company you lease it from owns it, so the new buyer has to assume that lease, which means they have to qualify if they want to assume the financing. All of that will factor into the new loan that they're purchasing the home with and it can be detrimental. … I have seen cases where it's flipped the deal.
North Dallas Real Producers • 65realproducersmag.com
they've had multiple different ones, and they are the people you use as a resource so you can look like a rockstar to your customers. Don't lose a deal to solar panels; listen to the full episode at www.WelcomeToTheTop.com or wherever you get your podcasts.
What other advice would you offer agents regard ing solar panels and transactions?
When you are talking with your seller and you are taking that listing, make sure you include that fixture addendum to the contract. Also, you may have one solar panel transaction in your career. Your title company, your closer,
66 • September 2022 @realproducers
For upcoming events, and more information, check us out at: www.masterminddfw.com
"Todd and I love to be a part of the Mastermind DFW group. It is an honor to be in the presence of other top producing agents and to get great tips and tricks on how to leverage our business. Thank you for allowing us to be a part of this exclusive group."
- Laura Barnett
"Mastermind DFW events are nothing short of amazing! I have always learned something tremendously valuable to my day-to-day business. I have truly enjoyed every single event! Best of all, it is a wonderful chance to mingle with friends I never get to see!!"
- Colleen Frost
WHY YOU SHOULD ATTEND: Mastermind DFW is an exclusive event for the Top 1% of Producers in the DFW area. When you attend a Mastermind DFW event, you are in the company of a prestigious group of local, high-performing DFW real estate professionals. This is the place to cultivate your network with the most notable names in DFW real estate.
In the meantime, Korey, who had known Tanya through time, was also teaching in East Texas.
Both ladies bring a wealth of experience and gifts to their work with their real estate clients today.
"I taught fourth grade math and fifth grade science. It was very common to have fights break out and kids run off, and you'd have to catch them. You had to get creative," Korey remembers. "We started flag football teams with cheer leading squads to connect with the kids. We even had high school students come over and help coach."
Changing Lanes In time, the role took a toll on her with work that spilled over into all hours of the day and night. "At the time, I was married to my ex-husband. We had to move to Dallas for his job," Tanya says. "He said, 'I think when we move, you should find something else that will pay you for the time you put in.' I had tried cosmetology for a time. Then, I decided to get into real estate."
Written by: Dave Danielson Photos by: Ilona Jade Photography
68 • September 2022 @realproducers
"We have a great ability to adapt to different person alities," Korey says. "It is very easy to adapt and to see if we need to change things up. We try to make it as fun as we can for our clients along the way."
Korey Benton Tanya McQueen
Wealth of Experience
One person moving in a positive direction is able to make a big impact in the world over time. But when that effort is multiplied with like-minded leaders, the results can be tremendous.
Tanya is a mother of six, and she raised eight chil dren. She was a stay-at-home mom briefly and then went into teaching in the elementary school for six years, followed by a move to teach ninth and tenth grade English in high school for six years. "I was teaching in a low-income school in East Texas. I even had rival gangs in the classroom. So, I had to find a way to relate to them," Tanya says. "I kept food in my drawers in case they were hungry. They knew they could come back and get food out of my desk whenever they wanted. I told them, 'I am here to help you.' I never had a single thing stolen out of my room."
PULLING TOGETHER power team
&
That's the spirit at work with Korey Benton and Tanya McQueen. As broker associates with Better Homes and Gardens Real Estate Winans, Korey and Tanya are known as the Dallas Sold Sisters Team … helping others be successful in life by pulling together.
As Tanya says, "We tell them it will be stressful at points, but we will coach you along the way. If there is a surprise, that's what we're here for. If we don't have the answer, we will get it for you."
realproducersmag.com
70 • September 2022 @realproducers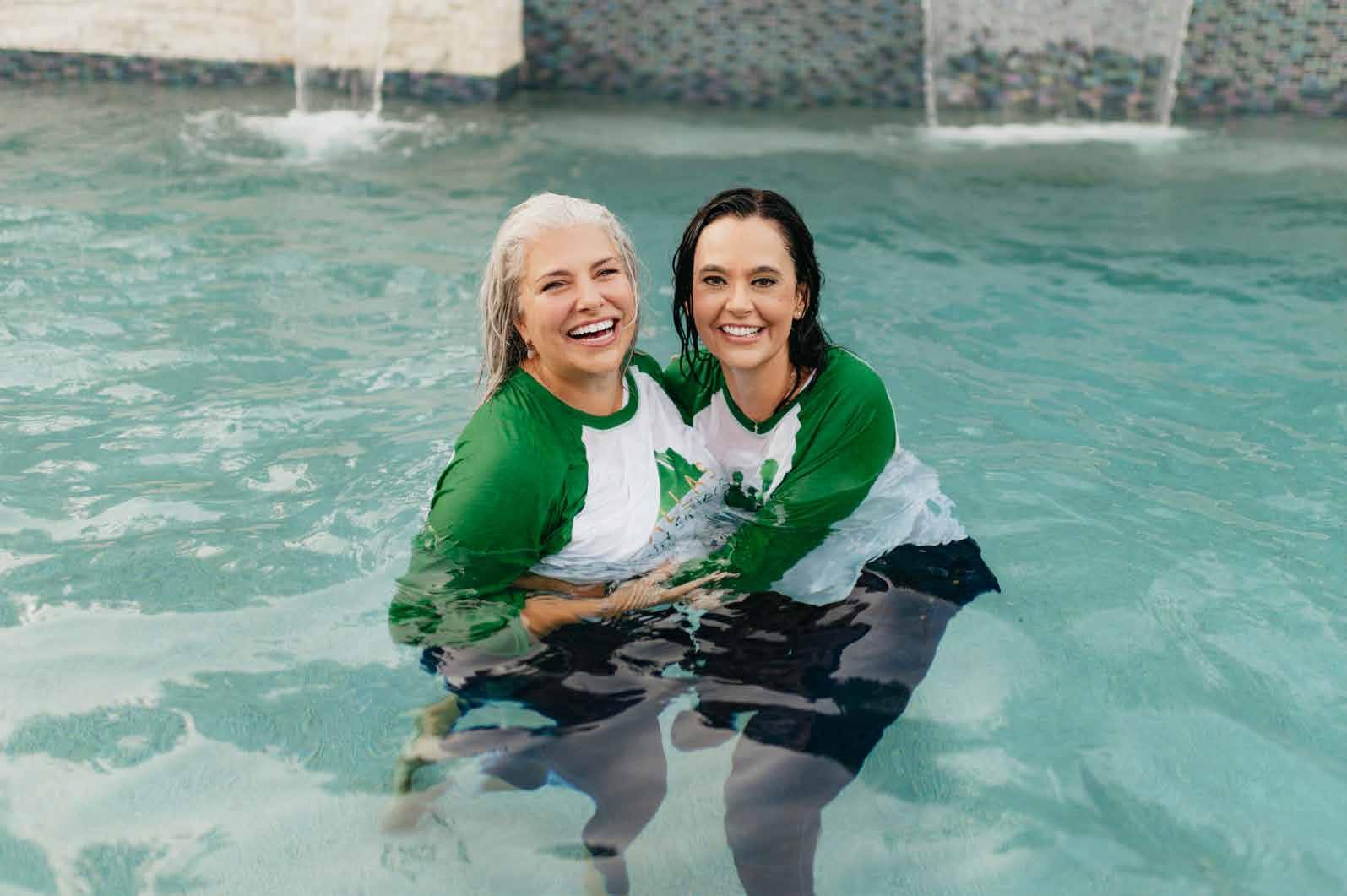 Taking a New Path
We bring a lot of our process.marketabilityteachingintoourbusiness.Wewanteveryonetobeinformedaboutourandthe–Tanya
As Tanya says, "We bring a lot of our teaching ability into our business. We want everyone to be informed about our market and the process."
Korey faced a tragic chapter when her granddaughter passed away from SIDS. The loss was very difficult. During that time, Tanya reached out to her. "I told Korey that there is so much more opportunity here; you should come here, too," Tanya says. Korey followed her friend's advice and moved to the Dallas area to begin her real estate adventure. Today, the two ladies split everything 50-50 with each other. Each year, they finish among the top three teams. Originally, Korey and Tanya both started at RE/MAX. After a time, they moved on to HomeCity, where they gained a lot of experience with lead conversions. Today, they enjoy their roles at Better Homes and Gardens.
North Dallas Real Producers • 71realproducersmag.com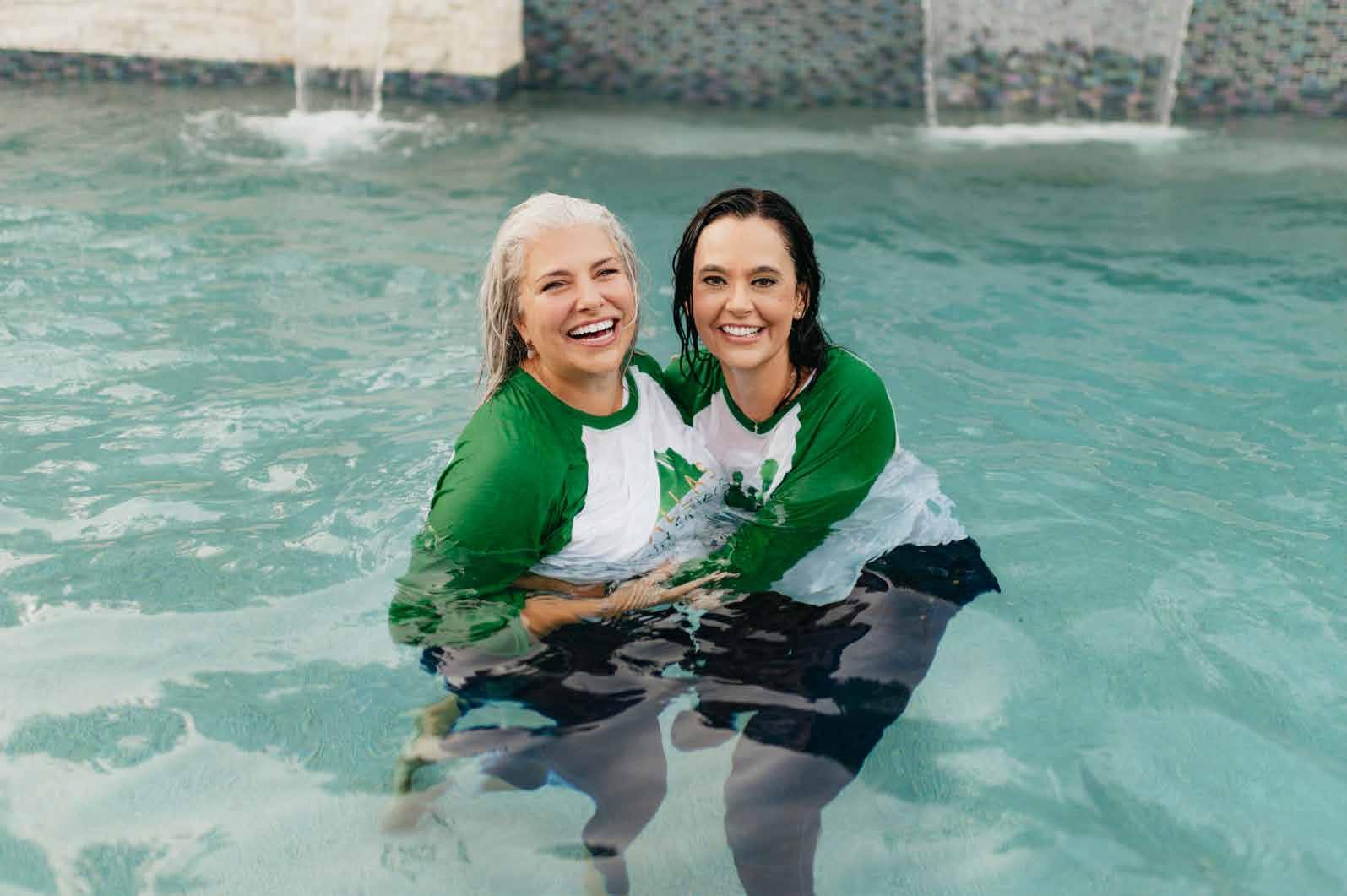 72 • September 2022 @realproducers
Korey's world is made richer by time with her hus band, Chris, and their children — Brianna (and her husband, Luis Delgado, and their daughter, Emoree), Blake Benton, Ashley Benton and Grant Solomon. Korey has a passion for travel. She and Chris also buy rental property and are enjoying time with their new granddaughter. As a true power team, Korey Benton and Tanya McQueen make a real impact … fulfilling dreams, edu cating their clients and strengthening their community by pulling together.
It is very easy to adapt and to see if we need to change things up. We try to make it as fun as we can for our clients along the way. - Korey
Family Life Away from work, both ladies cherish their family time. Tanya treasures moments spent with her husband, Jeff Hicks, along with their children — Haylie Hays (and her husband, Beau, and their children, Charli and Hayden), Demi (and her husband, Joe Brown), Macy (and her husband, Kyle Coffey, and their two daugh ters, Isabella and Gracelyn), Abby Benefield, Quintin Benefield, Sutton Benefield and Amelia Hicks. In her free time, Tanya enjoys traveling, family get-togeth ers and helping their children get into homes.
North Dallas Real Producers • 73realproducersmag.com

realproducersmag.com
|
Ashley Polito Vice President Digital Marketing Cory Turner Vice President Director of Sales Kim Fuller Escrow Officer
|
Written by: Dave Danielson Photos by: Brandon Walker
Mary DentonDenton
inspirational agent
One of the sure signs of success in life and business is being able to say that you fully enjoy what you are doing. When you do, it all feels a lot less like work and a lot more like purpose.
ENJOYING
THE JOURNEY
That's something that Mary Denton is able to say. As a relocation specialist with Better Homes and Gardens Winans, Mary defi nitely enjoys the journey. "I love the one-on-one interaction with clients, whether it's short and sweet or we are on the phone," Mary says. "I want people to trust me and be able to be themselves."
Finding Her Path Mary grew up in Kouts, IN. The first steps that Mary took in real estate came after a successful and rewarding career that she enjoyed with Verizon. Mary retired from the telecommunica tions giant in 2003. "That ended up being great timing. My father was very ill, and I was able to spend his last days with him," she remembers. "At the same time, a friend and I looked at investing in properties. We used a friend of ours as our REALTOR®, and, in time, I thought I would get my own license."
North Dallas Real Producers • 77realproducersmag.com
The results have been impressive. In fact, she averages about $13 million to $15 million in sales volume each year.
It'smakethatThroughprocess,Iwanttoitafunexperience.astressfultime,soItrytomakeitfun.
"In 2008 and 2009, my tenants started losing their jobs and couldn't pay their rent. In time, I sold every thing off, and I looked at what I was going to do," she says. "Working with investment proper ties, you get good at pricing proper ties. So, I decided on that." Today, Mary has a full book of busi ness, representing eight to ten buying and selling clients at any one point.
78 • September 2022
Beyond all of the numbers, Mary's true satisfaction in life comes from the time she has with her family, including her sons — Chad Furler (and his wife, Alicia) and Ryan Furler (and his wife, Cassie). Another truly rewarding part of life for Mary is the time she has with her six grandchildren. In her free time, she has a passion for gardening, watch ing movies, and spending time at dinner with her friends and family. She also loves renovating houses — helping local residents paint or clean up their yards. When it comes to supporting her community, Mary enjoys supporting a number of local organizations, including Community Storehouse in Keller, Grace in Grapevine, and Compassion International.
Rewarding Results
A New Door Opens In 2005, Mary earned her real estate license. It wasn't long before the disastrous economic downturn of 2008 impacted Mary's world.
Family Fulfillment
When you talk with Mary, it's clear that she has a real spark for what she does.
Sparking Success
"I like getting up and knowing that every day will be different. I'm interacting with a lot of different people every day," she says. "Through that process, I want to make it a fun experience. It's a stressful time, so I try to make it fun. I want everyone to loosen up a little bit." No matter which property she is visiting or which client she is helping on a given day, one thing is certain … Mary Denton's heart is deeply engaged with her work … enjoying the journey to the closing table.
North Dallas Real Producers • 81realproducersmag.com LIFETIME WARRANTY ON ALL ROOFS RESULTSROOFING.COM214.301.5533 WE'VE GOT ALL YOUR CLIENTS' ROOFING NEEDS COVERED! Roof Replacement • Roof Maintenance • New Roof Installation • Storm Damage/Repairs Scan scheduletoyourclient'sFREERoofInspection!
Everything You Need To Take Care Of Your Clients Under One In an industry where it's all about who you know, know the best! Roof! • Concierge Style Customer Service • E cient & FREE Inspections • Continued Education Industry Training • Professional & Thorough Documentation 100PercentConstructionTX.com469.999.6091 100.percent.construction100ConstructionTX