Own it
THE GREAT OUTDOORS AT ITS GREATEST
Our sun-spotted trails are made for ultimate adventure. Whether you're a biker, runner, skater, power walker, or dog walker, you'll love the miles of multi-terrain trails that loop around fitness stations, seven parks, and green spaces that are perfect for all ages and interests.
Miles of multi-surface trails
11 Fit Stations
Small-dog and large-dog parks
Custom playgrounds
BMX park with pump track
Soccer field
Outdoor game tables Yoga park
Choose it

YOU'RE GOING TO LOVE LIVING HERE
We were named one of the country's best communities for our large selection of builders, variety of home designs, strong sense of community, great location, and award-winning amenities. Add it all up, and you have a place that makes it so simple to love being home.
Best Community (Best in American Living) Best Recreational Facility (Grand Aurora)
Top Master Planned Community in the Southeast (Grand Aurora)
Top Selling Community in Tampa (RCLCO Report)
ALL TRAILS LEAD TO THE BEXLEY CLUB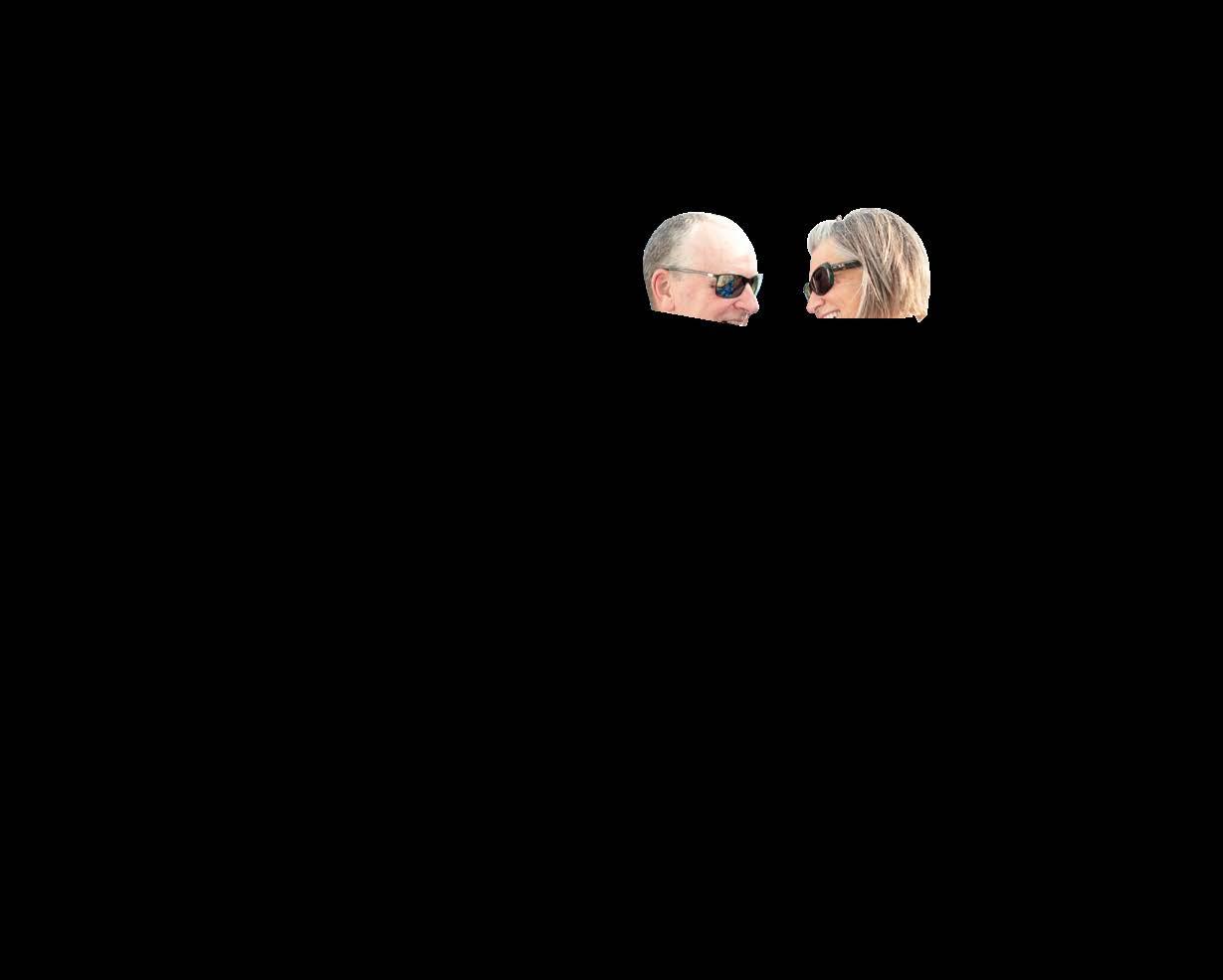 Literally. Meet up with friends and make new ones over the delicious menu at the Twisted Sprocket Café. Then walk, jog, or bike to our two resort-style pools, fitness center, and open-air game room. Feel free to kick your feet up and relax along the way.
The Twisted Sprocket Café
Resort-style pools
Indoor and outdoor fireplaces
Open-air game room Fitness center
COMMUNITY MODEL HOME MAP
COMMUNITY TRAILS
Surface
Surface
Bud Bexley Trail - 1.2 mi.
Ramblin' Way - 0.8 mi.
Tambo Trail - 1.35 mi.
The Bexley Beat - 1.75 mi.
Bulldog Run - 0.6 mi.
Go Your Own Way - 2.0 mi.
DEL WEBB ACTIVE ADULT The Scenic Series The Distinctive Series The Echelon Series Homes by WestBay Pulte Homes SINGLE-FAMILY HOMES Artur Rutenberg Homes ICI Homes David Weekley Homes  MODEL HOMESCOMPLETED NEIGHBORHOODS
Dual
Single
Canopy Trail - 0.75 mi. Sunshade Loop - 0.3 mi. Bootcamp Loop Trail - 0.8 mi. Twist n' Trail - 0.7 mi.
Map not to scale and for illustration purposes only, based upon current development concepts, which are subject to change without notice. No guarantee is made that the features depicted will be built or, if built, will be as depicted. AVID FIT STATIONS TM Band Together Hammock Garden Push-Pull Pavilion (2) Slow & Steady Sculpt Station A GB HC I E D F Up & Over Quick & Nimble (2) PushUp Circle Bar Graph Boxes PARKS J M K N L O P Scan here to pull up easy directions to each of the model homes TOURTRACE TOUR TRACE TOURTRAC TOURTRACE BEXLEY VILLAGEDR BEXLEY VILLAGEDR SUNCOAST PARK WAY SUNCOAST PARKWAY SUNCOAST PAR KWAY BEXLEY VILLAGE DR ADVENTHEAL ER RACETRAC GAS STAT EKALSUN DVLB TO SR 54 FREHLEYRUN BUD BEXLEY P SR 54 XLEY KWY BUD LEY KWY UNLAKE BLVD ACEWOOD CT NOVEMBERRAINCT WINGEDPAGEPL CHORDDR VIBRATOLN TURNER BENDBROA PORCH RUN BROAD ORCH RUN COURTYARDLOOP BALCONYBREEZEDR MENTMOR BLVD BRIGHTONLAKERD ERRAZZOWAYSLIPSTREAMDR CRUISERBENDTUBULARRUNALLANTRAEBLVD BALLANTRAEBLVD BEXLEY ELEMENTARY COMMADDITIONAL ERCIALSPACE COMMADDITIONAL ERCIALSPACE ADD COMMTIONAL ERCIALSPACE LAKESIDE WALK APARTMENTS ENCOMPASS HEALTH SRINGHILL UITES MONTESBEXLEYOR BALLANTRAEBLVD CADENCELOOP CADENCELOOP AEROAVENUE EVERLONGDR MOONRISEPASSWINDCHIMEROW EMPRISE WAY EMPRIS E WA RAMBLE ON WAY RAMBLE ON WA Y APOLUNEDR MARITIMEWATERSCT PENNANTRISINGLN FEN ERSWAY FRAMEBEND FRAME BEND ERSEYPASS TUBULARRUN GEARLANE CRUISERBEND KICKSTANDROW BREA AWAY ST EPIC COVE ACOUSTIC LOOP AM ED W BEXLTHEEYCLUB DELWEB BLVD ARCHBOARDPL BALLASTCRESTCOVE COASTA SHORETER EC A STA SH ET RRACE VEMBASSCENTER THEGODDAR CHOO SUNDAY RAIN LANEALTHECOVE TAMBOTRAI SUNCOASTTRAIL CANOPYTRAIL RAMBLIN'WAY BUDBEXLEYTRAIL BULLDOGRUN TWISTN'TRAIL THEBEXLEYBEA SOLACERUN LUXBERRY WA SUNSHADELOOP BOOTCAMPLOOP GOYOUROWNWAY H I G F C E A B C D M J O P K L N
MODEL HOMES Welcome to Bexley, the best new-home community in Pasco County. From our award-winning amenities to our award-winning builders, it's easy to see why Bexley is better than the rest. No matter what kind of house you're looking for, we're sure you'll find the perfect home at Bexley. 1 - 2 Story • 2,100 - 3,380 sq. ft. 4620 Ballantrae Boulevard SANDPIPER BY HOMES BY WESTBAY 1 - 2 Story • 1,850 - 3,416 sq. ft. 4604 Ballantrae Boulevard WHITESTONE BY PULTE HOMES Coming Soon ICI HOMES 1 - 2 Story • 1,822 - 2,615 sq. ft. 4644 Ballantrae Boulevard DRIFTWOOD BY PULTE HOMES Coming Soon BINGLEY BY DAVID WEEKLEY HOMES 2 Story • 2,427 - 2,761 sq. ft. 4668 Ballantrae Boulevard CYPRESS BY HOMES BY WESTBAY 1 - 2 Story • 3,400 - 4,688 sq. ft. 4057 Epic Cove AVALON BY ARTHUR RUTENBERG HOMES 1 - 2 Story • 1,405 - 3,361 sq. ft. 5087 Caravel Point RENOWN BY DEL WEBB* *5 additional Del Webb models available to view
DARE TO COMPARE
Nothing compares to Bexley. Living here is the best. It's true. Even the Southeast Building Conference named us the Best Master Planned Community. With our award-winning amenities, great location, and new home options, life is better at Bexley.
AMENITIES
LOCATION
HOMES
Miles
Close proximity
of South Florida, and The University of Tampa
close to St. Joseph's, AdventHealth Wesley Chapel, and Medical Center of Trinity
AdventHealth Central Pasco ER,
Just 22 miles from Tampa International Airport
Major shopping centers nearby, including The Shops at Wiregrass and Tampa Premium Outlets
Less than 1 mile to Veterans Expressway
10 miles to I-75/I-275 to Tampa-area attractions
Busch Gardens®, Adventure Island®, ZooTampa at Lowry Park, MOSI, Glazer Children's Museum, Weeki Wachee Spring State Park,
on the Tampa Bay Buccaneers, Tampa Bay Rays, Tampa Bay Lightning, and Tampa Bay Rowdies
over
miles
highly ranked by
Pasco County
☑ ☑ ☑ Adventure trails? Dog friendly? Community activities? Pool & fitness? Outdoor fun? On-site café? Military benefits? Outdoor fitness? Award winning?
of multi-surface trails for biking, running, and walking The BarkYard dog park has dedicated areas for both small and large breeds Events planned throughout the year, for all ages Three resort-style pools with splash pool and lap pool, open-air game room with billiards and air hockey, and a fitness center Seven unique parks, including a BMX bicycle pump track, custom playgrounds, outdoor foosball and ping-pong, a soccer field, and natural play areas The Twisted Sprocket Café is our very own on-site café featuring delicious breakfasts, gourmet lunches and dinners, sweet treats, coffee drinks, beer, and wine Complimentary lawn mowing service for homes with a deployed family member 11 Fit Stations for custom outdoor workouts while you walk, run, or bike The Bexley Club earned a Grand Aurora Award for Best Recreational Facility by the Southeast Building Conference ☑ ☑ ☑ ☑ ☑ ☑
to major colleges and universities, including University
plus
and
and the Tarpon Springs Sponge Docks are accessible with a short commute Cheer
Our on-site Bexley Elementary, plus Rushe Middle and Sunlake High just
2
away, are all
the
School District. We also have The Bexley Montessori School and The Goddard School to get your little ones off to a great start. Higher education options? Top-notch health care? Frequent-flyer friendly? Shopaholic? Highway access? Family fun? Sports fanatic? Highly rated schools? ☑ ☑ ☑ ☑ ☑ ☑ ☑ ☑
Diverse home offerings? Distinct architecture? Environmentally friendly? High-efficiency heating/cooling? Single-family, luxury homes, and Del Webb 55+ Beautiful award-winning homes, with flexible floor plans and vibrant interiors, in a variety of architectural styles New home = more efficient building practices and appliances Energy-preserving heating, ventilation, and air conditioning system options ☑ ☑ ☑ ☑
DARE TO COMPARE
THE HUB AT BEXLEY
Downtown spirit, in the heart of Land O' Lakes, coming in the fall of 2022. Where the Florida breeze blows between shade and sun-dabbled spaces, there will be a place for people to chase their desires, reconnect and refresh, and breathe in elevated ease. The Hub at Bexley will be a retail and business destination where people come together to work, gather with friends and family, and take care of all of life's daily necessities. Whether they choose to unwind under tree-lined spaces or energize their senses in one of our atmospheric eateries, there will be no shortage of beautiful places to enjoy the day.
AN ADVENTUROUS ATTITUDE
The Hub at Bexley will be a place of varying rhythms, connected to the active Bexley community by walking and biking trails. The Hub will give our town's homegrown identity solid ground to thrive with independence. Live concerts, lunchtime shopping, after-work happy hours, and family time are a bike ride away or a quick drive down the highway (Coming Fall 2022) .
HOMEOWNERS ASSOCIATION
The Homeowners Association (HOA) enforces the architectural and landscaping standards for residents, ensuring there is a consistency of property aesthetics. As a deed-restricted community, the HOA provides a Design Review Committee that approves resident requests for modifications to their homes and/or properties. The HOA also determines additional parameters to enhance the community, including enforcement activities, legal information, and insurance provisions.
COMMUNITY DEVELOPMENT DISTRICT
When you live in Bexley, you live in a community built with careful planning, infrastructures, and amenities made possible in part by the Community Development District (CDD). The Bexley CDD was created through Pasco County to plan, construct, and operate many of the systems and structures of the community and to maintain them throughout the many years you will call Bexley home.
What are the benefits of living in a CDD community? You can immediately enjoy all the things that make a community desirable instead of waiting for a developer to build them.
How is the Bexley CDD organized and what do they do? Bexley CDD is run by a board that's elected by registered voters within the district. Each is responsible for setting and managing budgets in the district and selecting consultants and contractors to maintain the facilities within the district.
How is the Bexley CDD funded? The CDD's special assessments for operations, maintenance, and bond debt repayment are applied annually to property real estate taxes for each lot or home in the district. They may be administered by the property owner's mortgage company and be paid monthly into an escrow account or paid annually with the property tax bill.
Current Proposed Annual Assessments: HOA Annual Assessment: $606/year CDD Annual Assessments (2021-22 fiscal year): $2,153-$2,718/year* *Determined by lot size
GREAT EDUCATION CLOSE TO HOME
Bexley is home to Bexley Elementary School and The Bexley Montessori School. As a bonus, Pasco County has many other great public, private, and charter schools, giving you options to best fit your family's needs. Currently, the families of our community are assigned to three great schools: Bexley Elementary School, Charles S. Rushe Middle School, and Sunlake High School
Bexley Elementary School
Charles S. Rushe Middle School
TO
Pasco County School
Office
Sunlake High School
GREAT EDUCATION CLOSE
HOME
4380 Ballantrae Blvd. Land O' Lakes, FL 34638 813.346.4300 Home of the Bulldogs
3023 Sunlake Blvd. Land O' Lakes, FL 34638 813.346.1000 Home of the Seahawks
18654 Mentmore Blvd. Land O' Lakes, FL 34638 813.346.1200 Home of the Ravens
District
7227 Land O' Lakes Blvd. • Land O' Lakes, FL 34638 813.794.2717 • www.pasco.k12.fl.us
CONVENIENCE AT ITS BEST
Bexley is conveniently located within a few miles of your favorite places to work, dine, shop, and play. Our prime location on State Road 54 and the Suncoast Parkway delivers maximum convenience, while our unspoiled Pasco County landscape offers new ways to get fit and go farther.
EXIT 275 A B C D E F G H Downtown Tampa and Riverwalk Tampa Convention Center The Florida Aquarium Amalie Arena The David A. Straz, Jr. Center Glazer Children's Museum Ybor City Raymond James Stadium, Legends Field A B C International Mall Busch Gardens St. Pete Beach Downtown St. Petersburg Sundial Salvador Dali Museum Tropicana Field Clearwater Beach F G H D E
Homes at Bexley™ are built and sold by home builders ("Builders") unaffiliated with NNP-Bexley, LLC ("Owner"), Newland Real Estate Group LLC ("Newland") or their related entities. Buyers should review the purchase agreement, public offering statement, and other offering materials provided by the seller prior to signing any contract to purchase a home. Pictures are representative and may depict or contain floorplans, options, upgrades, furnishings, appliances, and designer/decorator features and amenities that are not included as part of the home. Details on the prospective development are provided for informational purposes only and there is no guarantee that the final development will match the developer's vision. Maps are not to scale and are provided for illustration purposes only. Stated distances are estimates and only provided for relative location. EQUAL HOUSING OPPORTUNITY. Copyright ©2022 NNP-Bexley, LLC ("Owner"). All Rights Reserved. No reproductions, distribution, or unauthorized transmission of any portion is permitted without written permission of Owner. (9/22) Newland is the largest private developer of mixed-use communities in the United States. With our partner, North America Sekisui House, LLC, we believe it is our responsibility to create enduring, healthier communities for people to live life in ways that matter most to them. newlandco.com | nashcommunities.com BexleyFlorida.com 16950 Vibrant Way, Land O' Lakes, FL 34638