REALTOR NEW JERSEY ® NAVIGATING HOMEOWNERSHIP BARRIERS NJREALTOR.COM September/October 2023: VOLUME 9 ISSUE 5
STOP SELLING. START MINING.
Better tools. Live support. More data.
No one wants to be sold. They want to be understood. Especially if they're thinking about selling their home. The best way to find those clients is by using Remine Pro, the powerful software that helps identify people who are ready to move. It's one of the many valuable free tools we provide to NJMLS members to help them succeed.
To find your next client, sign up at newjerseymls.com/join.
We got you.
#1 Family-Owned Real Estate Company in the Country
• Industry Leading Health and Wealth
Benefits Program
• Agent-Centric Family Culture
• Interest Free Advanced Commission Payments
• Unique 100% Money Back Guarantee
• Sales Incentive Travel Perks
• HannaMobile Mobile Marketing
• Best-in-Class Marketing and Productivity Suite
• World-Class Sales and Technology Training
• Regular Agent Awards, Recognition, and Rewards
• Strong Local and Global Referral Network
• Leading Luxury Home and New Development
Marketing Programs
KNOW ©2023 JOIN OUR TEAM! randrealty.com @randrealty
YOU SHOULD
Jarrod C. Grasso, RCE Chief Executive Officer
PUBLIC RELATIONS AND MARKETING DEPARTMENT
Colleen King Oliver Director of Public Relations & Marketing | editor@njrealtor.com
Erin McFeeters Deputy Director of Public Relations & Marketing
Nicole O'Rourke Communications Coordinator
Lisa Fant Communications Coordinator
2023 OFFICERS
Nick Manis President
Gloria Monks President-Elect
Kathy Morin First Vice President
Gloria Siciliano Treasurer
ADVERTISING SALES
Laura Lemos | 973-822-9274 laura@boja.com
DESIGN
Rebecca Ryan McQuigg | Encompass Media Group rebecca@encompasspubs.com
New Jersey Realtors® provides legal and legislative updates as well as information on a variety of real estate related topics solely for the use of its members. Due to the wide range of issues affecting its members, NJ Realtors® publishes information concerning those issues that NJ Realtors®, in its sole discretion, deems the most important for its members.
The content and accuracy of all articles and/or advertisements by persons not employed by or agents of NJ Realtor® are the sole responsibility of their author. NJ Realtors® disclaims any liability or responsibility for their content or accuracy. Where such articles and/or advertisements contain legal advice or standards, NJ Realtors® recommends that NJ Realtors® seek legal counsel with regard to any specific situation to which they may seek to apply the article.
New Jersey Realtor®, publication number 13260, ISSN number 00285919. Published bi-monthly each year. Member subscriptions allocated annually from annual dues: $3. Non-member annual subscription: $10. Known office of publication: 10 Hamilton Avenue, Trenton, NJ 08611. Periodicals postage paid at Trenton, NJ 08611 and at additional mailing offices.
POSTMASTER: Send address change to Editor, 10 Hamilton Avenue, Trenton, NJ 08611.
President's View: Leading the Way and Getting
CEO's Desk: Unlock NJ Realtors® Tools and Resources
Educational Foundation Scholarship Recipients 22 10 Tech Column: Enhance Your Visibilty On the Web NJ's Law Against Discrimination Protects Tenants Paying Rent with Section 8 Housing Choice Vouchers Meet the Decision Maker: Senator Steven V. Oroho Utilize Client Testimonials for Business Growth Board/Association News 20 24 26 28 12 20 NJRealtors editor@njrealtor.com Sudoku puzzle solution:
NEW JERSEY REALTOR® A publication of New Jersey Realtors®
Trenton,
@njrealtors NJRealtors @NJ_Realtors NJ Realtors CONTENTS
2023
10 Hamilton Avenue
NJ 08611 Phone: 609-341-7100 njrealtor.com
September/October
Involved
Important Dates & Deadlines Legislative Update: How the 2024 State Budget Affects Real Estate Town Spotlight: The City of Port Republic Taking Time Off Can Be Life Saving 2023 New Jersey Realtors® Member Profile 4 5 6 8 12 16 19 2 | NEW JERSEY REALTOR ® | September/October 2023
NEW JERSEY REALTOR® | September/October 2023 | 3 NJREALTOR.COM/REALTORPALOOZA ARE YOU UP FOR THE CHALLENGE? DON'T MISS OUT ON REALTOR® PALOOZA ON SEPT. 22 AND SIGN UP FOR THE CORNHOLE TOURNAMENT.
Leading the Way and Getting Involved
BY NICK MANIS
Whether you're new to real estate or have been helping clients buy and sell properties for a decade, you know there's more to the business than just doing business. The most fulfilled I felt since beginning my real estate career was when I decided to give back to the industry I love and volunteer with my local Realtor® association. While our businesses feel like a one-person show, there's support within arm's reach at your local and state Realtor® association.
Getting involved and volunteering is not all or nothing— you can start small by attending an event at your local association, following @njrealtors on social media to stay up to date on industry news, or registering for the upcoming NJ Realtors® Realtor®-Palooza on Sept. 22.
Then, when you're ready to take that next step, consider applying for a 2024 New Jersey Realtors® Committee. According to the 2023 New Jersey Realtors® Member Profile, most Realtors® in New Jersey had prior full-time careers in other industries, which makes us that much more unique with a range of different skill sets to help move the association forward.
There are 14 committees at New Jersey Realtors® which cover all different areas of the association—from professional standards to membership to our charitable organizations. If you have a passion for politics, consider applying for the Legislative Committee; if you want to help plan the next Realtors® Triple Play, consider the Convention Committee; or if you love to save money, consider applying for the Member Perks Committee and help choose our next affinity partner. Find the full list of committees and start your application at njrealtor.com/committee-selection. Applications are due before Oct. 20 at 5 p.m.
No matter your specialty, no matter your experience, you can make a difference. I invite you all to apply for the committee or committees of your choosing. Help New Jersey Realtors® thrive next year and beyond.
4 | NEW JERSEY REALTOR ® | September/October 2023
PRESIDENT'S VIEW
Unlock NJ Realtors ® Tools and Resources
New Jersey Realtors® has a series of tools and services in place to assist you with the many facets of your real estate business. Our association is here to aid and serve you when it comes to the logistics of running a business in today's current market. Complying with rules and regulations, staying up-to-date on your continuing education credits, and saving on business expenses is crucial for continued success.
Here are five tools and resources to help improve your business operations:
1. New Jersey Realtors® Legal Resource Library
In this business, it's inevitable for legal questions to come up. Whether it pertains to New Jersey Real Estate Commission rules and regulations, fair housing, or forms and contracts, the Legal Resource Library can help you answer vital legal questions. Visit legal.njrealtor.com to browse the library of previously asked questions or to ask a new question.
Our team scrubs each question of personal information and sends it out for legal advice. Your answer, without any personal identifiers, will be sent to you directly and posted to the library for all members to view.
DISCLAIMER: New Jersey REALTORS® makes no warranty, express or implied, as to the accuracy of the responses, which the New Jersey REALTORS® has made good faith efforts to have up to date as of the latest date displayed on the response.
2. New Jersey Realtors® Member Perks Program
To help you save on business expenses, healthcare, travel, and more, New Jersey Realtors® partners with numerous companies to provide special rates on various products and services. You can browse our current offerings at njrealtor.com/member-perks.
3. Housing Market Data Reports
We are proud to have the most comprehensive housing market data in New Jersey, highlighting closed sales, median sales price, homes for sale, and more on the municipal, county, and state levels. The reports are broken down by single family, townhouse/condo, and adult communities. Use these reports to gain better knowledge of the market, research different areas for your clients, and share them in your email newsletters or social media pages. Download municipality reports at njrealtor.com/data—the previous month's reports are uploaded by the end of the current month. Only New Jersey Realtors® members have access to the municipal-level reports.
4. New Jersey Realtors® Contracts and Forms Library
Reduce your risk and comply with real estate regulations by using New Jersey Realtors® contracts and forms library through zipForm Plus. The library includes contracts of sale, residential leases, seller property condition disclosures, and more, all up-to-date with current New Jersey law.
Members can also utilize unlimited e-sign, zipForm's transaction management system, and zipForm mobile to help manage transactions from a mobile device.
5. New Jersey Realtors® Academy of Continuing Education
NJ Realtors® ACE equips you with the education you need to renew your license and beyond. Most classes are on-demand and online, but there are also live webinars throughout the year.
NEW JERSEY REALTOR® | September/October 2023 | 5
FROM THE CEO'S DESK
IMPORTANT DATES & DEADLINES SEPTEMBER OCTOBER NOVEMBER DECEMBER American Indian Heritage Month 7 Election Day 10 NJ Realtors® Office Closed—Veterans Day 11 Veterans Day 12 Diwali 23-24 NJ Realtors® Office Closed—Thanksgiving 6 Sukkot Ends 7-8 Simchat Torah 9 Columbus Day 9 Indigenous Peoples' Day 16 Boss' Day 31 Halloween Hispanic Heritage Month Realtor® Safety Month 4 NJ Realtors® Office Closed—Labor Day 10 Grandparents' Day 11 Patriot Day 12 Board of Directors Meeting 14 NJ Realtors® Young Professionals Kickball Tournament 15-17 Rosh Hashanah 21 NJ Realtors® HOF 5K Fundraiser 22 Realtor®-Palooza 24-25 Yom Kippur 29 Sukkot Begins 4-7 Triple Play Realtor® Convention & Trade Expo 7-15 Hannukah 24 Christmas Eve 25 NJ Realtors® Office Closed—Christmas Day 26 Kwanzaa Begins 31 New Year's Eve 6 | NEW JERSEY REALTOR ® | September/October 2023 SAVE THE DATE » DEC. 4–7, 2023 REALTORSTriplePlay.com REGISTRATION OPENS AFTER LABOR DAY.
YOU HEARD IT HERE FIRST
2023 Award Updates
The calculations of rentals to units were changed for both long-term rentals and short-term rentals: Long Term Rentals 1 Long Term Rental = 1 Unit Short
These new rental calculations apply to Dollar & Unit Method and Strictly Unit Method.
Non-MLS Rental Date
For non-MLS rental transactions, the sale used for transaction eligibility is now the lease start date. Rental transactions listed in the MLS remain as close date.
2023 Important Dates
Realtors® Political Action Committee Industry Unit
Minimum investment of $100 in RPAC must be received by Oct. 2, 2023 to receive an additional unit towards your 2023 application.
Designation and Certification Unit
All requirements for National Association of Realtors®recognized designations or certifications must be completed by Nov. 3, 2023, and conferred by NAR by Dec. 31, 2023.
2023 AWARD LEVELS
Platinum: $20 million and 30 units minimum, or 125 units
Gold: $12 million and 25 units minimum, or 90 units
Silver: $6.5 million and 20 units minimum, or 70 units
Bronze: $2.5 million and 15 units minimum, or 30 units
The 2023 New Jersey Realtors® Circle of Excellence Sales Award® Application is officially open!
NEW JERSEY REALTOR® | September/October 2023 | 7
Term Rentals 10 Short Term Rentals = 1 Unit
How the 2024 State Budget Affects Real Estate
On June 30, the last day of fiscal year 2023, the State Senate passed the FY 2024 budget with a vote of 25-12, and the State Assembly passed it with a vote of 5127. The governor then signed the budget into law on the same day.
The total budget amounts to $54.2 billion and does not include any tax or fee increases impacting the real estate industry. Here are the key tax and fee increases we keep a close eye on during the budget proceedings:
• Realty transfer fee: First created in 1968 as a nominal fee to record deed transfers during a real estate transaction, but has increased significantly over the years.
• Tax on commissions: New Jersey Realtors® continues to strongly oppose any proposal that would extend the sales and use tax to real estate licensees' commissions as they're already subject to state income tax.
• Seasonal rental tax: This would make it even more expensive to traditionally rent in the Garden State and vacation locally.
While the governor did not propose any fee increases or taxes on the real estate industry when he proposed the budget in February, New Jersey Realtors® Government Affairs Department worked tirelessly and vigorously with the State Legislature to ensure the final budget did not have any added costs to the industry while supporting areas of importance, such as the New Jersey Real Estate Commission, lead paint remediation programs, and down payment assistance.
Key Funding Areas of FY State Budget 2024 New Jersey Real Estate Commission
The FY 2024 budget includes $3,680,000 in operating funds for the NJ REC. These funds ensure the governing body that regulates the real estate industry has the resources it needs to protect the public and the integrity of the real estate industry in New Jersey. In the past, the NJ REC has lacked the resources to transmit vital information to
licensees and update its rules to follow any newly adopted state laws—it is the responsibility of the State Legislature to ensure the NJ REC has what it needs to continue to protect the industry.
Lead Paint Remediation Programs
In July 2022, the lead remediation law requirements went into effect. Lead paint inspection and remediation are required for residential one- and two-family rental properties upon tenant turnover or by July 24, 2024 if there is no tenant turnover. To address lead paint issues without a time of sale requirement, $3.9 million in grants are available to assist with remediation expenses. In FY 2023, more than $170 million was available for home lead remediation, and the FY 2024 budget includes $14 million for lead paint remediation programs such as the Single Family Home Lead Hazard Remediation Fund, the LeadSafe Home Renovation Pilot Program, and for other lead programs.
Down Payment Assistance
To further help families and first-time homebuyers, the FY 2024 budget also includes $40,000,000 for New Jersey's Down Payment Assistance Program. The program, run by the New Jersey Housing and Mortgage Finance Agency, provides interest-free forgivable funds for buyers to use towards a down payment or closing costs.
Other Legislation Signed Before the Legislative Recess
Historically, prior to the State Legislature's recess, the governor often signs multiple bills on the same day as the expected budget signing. This year was no different, with the governor signing flood disclosure and first-time buyer legislation.
Flood Disclosure Legislation
The governor signed S-3110 into law, legislation requiring sellers of real property and landlords to make certain notifications concerning flooding. Under the new law,
8 | NEW JERSEY REALTOR ® | September/October 2023 LEGISLATIVE UPDATE
sellers of real property and landlords must disclose their knowledge of a property's history of flooding, flood risk, and location in a flood zone. Landlords must also notify their tenants about the availability of insurance through the National Flood Insurance Program.
The new law also requires the Department of Community Affairs to create a model notice to notify prospective buyers or renters of flood risks.
New Jersey Realtors® will monitor the state agencies and update our forms and contracts according to the regulatory process, which we anticipate could take several months.
First-Time Homebuyer Legislation
In the same week, Gov. Murphy signed S-3780 into law, legislation that
provides down payment assistance for certain first-time homebuyers and creates the Resilient Home Construction Program.
The new law provides $15,000 in no-interest forgivable loans as down payment assistance for first-time homebuyers while also creating a pilot program to provide funding to rehabilitate existing homes and construct new affordable homes for sale. First-generation homebuyers would also be eligible to receive up to $10,000 in additional loans.
How You Can Help
Each year we advocate for our more than 61,000 members, homeowners, and potential buyers and sellers in New Jersey to ensure it isn't more expensive or difficult to buy, sell, or rent a home in the Garden State while making sure Realtor® businesses are
protected. To continue to support real estate and causes vital to the industry, invest in the Realtors® Political Action Committee of New Jersey and ensure federal, state, and local candidates are supported in the next election at njrealtor.com/goto/rpac.
RPAC OF NEW JERSEY
2023 RPAC Goal: $1,110,000
2023 RPAC Dollars Raised: $750,785.49
as of Aug. 15, 2023
NEW JERSEY LEGISLATIVE BILLS
A5145
"Real Property Sewage System Risk Assessment and Conditions Disclosure Act"; requires sellers of residential real estate to provide for sewage system inspections and disclose certain conditions; establishes penalties.
New Jersey Realtors® Position: STRONG OPPOSITION
NJ Realtors® strongly opposes this bill since it requires sellers of residential real estate to provide for sewage system inspections and disclose conditions and establish penalties. These are unnecessary additions which may slow the sale of a property.
Bill History: 02/06/2023—Introduced and referred to Assembly Housing Committee.
Imposes annual state tax on investment ownership of single-family residences in this State by certain entities for purposes other than single-family ownership, providing revenue for down payment assistance for family ownership.
New Jersey Realtors® Position: MONITOR
NJ Realtors® will monitor this legislation as it pertains to housing and taxation. This bill is trying to disincentivize hedge funds from buying up large parcels of properties and holding on to them.
Bill History: 01/26/2023—Introduced and referred to Senate Community and Urban Affairs Committee.
S3672
Requires New Jersey Board of Public Utilities to establish a beneficial building electrification program and requires electric public utilities to prepare and implement building electrification plans.
New Jersey Realtors® Position: MONITOR
NJ Realtors® will monitor this legislation to ensure it does not create any mandates regarding building electrification.
Bill History: 02/28/2023—Introduced and referred to Senate Economic Growth Committee. 03/02/2023—Transferred to Senate Environment and Energy Committee.
NEW JERSEY REALTOR® | September/October 2023 | 9 LEGISLATIVE UPDATE
– Smith (D17); Zwicker (D16)
– Atkins (D20)
S3498 – Singleton (D7); Cryan (D20)
Enhance Your Visibility ON THE WEB
BY WILLIAM THOMPSON, NJ REALTORS® DIRECTOR OF TECHNOLOGY
In today's digital age, having a strong online presence is crucial for any agent to thrive in this competitive market. One of the most effective ways to establish and expand your virtual foothold is to launch your own website. While it may seem daunting, with today's tools, building a website is possible for people of any skill level. Let's dive in!
FIND THE PERFECT NAME
Your first step in launching your website is selecting the perfect domain name. A domain name is your website address across the world wide web. You'll want a domain name that's memorable, relevant, and reflective of your brand. Looking to build name recognition?
Try incorporating your name into your website's domain. Do you have a niche market? Try including a keyword for your area of expertise or real estate specialty. Above all else, keep it simple. Avoid any complex or hard-to-spell words; your goal is to be able to say the words that make up your domain, rather than needing to spell them. Another customization to
help set you apart is the Top-Level Domain, your domain extension (e.g., .com, .info, .net). While .com is the most common, more industry-relevant TLDs, such as .realtor™ and .realestate, are available. A .realtor™ domain name is available exclusively to members of the National Association of Realtors®. You can learn more about these specialty TLDs and obtain yours at get.realtor. Standard domain names are available from domain registrars such as GoDaddy. Pricing varies depending on your TLD and the popularity of your domain, and typically ranges from $20-$100 per year.
THE SCARY PART…YOUR PLATFORM
The next step in launching your website is to find a Content Management System or website builder to fit your needs and aligns with your technology knowledge. Website builders such as Wix and Squarespace offer drag-and-drop interfaces which allow you to create a website with minimal technical skills in no time. Website builders come with customizable themes and templates, ensuring your site is functional, meets accessibility standards, and still matches your brand's design aesthetic. While website builders are easy to use, they don't typically allow total control of design and features.
10 | NEW JERSEY REALTOR ® | September/October 2023 TECH COLUMN
Other platforms such as WordPress and Joomla offer a basic website and rely on community-developed or entirely custom themes for website design. With the proper knowhow, you can change just about anything on one of these platforms; however, this also makes your site vulnerable to issues rendering your entire website unusable with one mistake. Once you select your platform, you may need to find a hosting provider. Most platforms offer their own hosting services, but if not, you'll want to find a managed web hosting provider. Whichever provider you choose, verify their reputation, as they'll be responsible for your website's availability and security. Pricing varies widely depending on the platform and features you choose, but
PROFESSIONAL WEBSITE HOSTING PRO TIP:
Avoid using brokerage names in your website address, as you don't want to inadvertently violate any trademarks or copyrights. The term REALTOR®, while trademarked, may be used in your domain name so long as you maintain membership with the National Association of Realtors®
you can expect between $15-$50 per month for professional website hosting.
FILLING YOUR WEBSITE
Now it's time to fill your website and make it worth visiting. Are you aiming to attract new buyers and sellers and generate leads? Consider adding a contact form or newsletter sign-up for quick lead generation or try turning your website into a listing search tool. Are you looking for a place to point clients for information about their home buying or selling process? Try answering common questions and explaining typical scenarios you've recently encountered. Understanding your audience's needs and preferences will help shape your website's content strategy.
Building a solid online presence through your website is extremely valuable in today's competitive market. Embrace the tools and tips available, and confidently launch your website to connect with clients, showcase your expertise, and thrive in the digital age of real estate.
NEW JERSEY REALTOR® | September/October 2023 | 11 BECOME A LICENSED NJ REAL ESTATE BROKER! FOLLOW US! @ N C J S B @ N C J S B @ N C J S B Are you a Sales Associate looking to make your mark in the NJ Real Estate market? Boost your expertise with the NCJAR's Virtual Broker Course, gaining an edge over competitors With 3+ years of experience, seize this opportunity for greater career success and earnings! View upcoming virtual brokers course schedule Register at www.ncjsb.net | 973-425-0110 | admin@ncjsb.net TECH COLUMN
THE CITY OF PORT REPUBLIC
BY ERIN McFEETERS
Travel over the Mullica River Bridge and escape to the secluded Atlantic County town of Port Republic. First settled in 1637, Port Republic is a small residential town filled with the natural beauty of Nacote Creek and preserved wildlife areas.
"Port Republic is a laid back quiet country community, nestled between the Mullica
River and Nacote Creek, where there is a beach that families can enjoy," said coowner of Honey & Sweets Farm Stand Heather Miller. "It is a good safe place to raise a family, outside the hustle and bustle of city life."
Miller's business, Honey & Sweets, started as a retirement hobby 20 years ago, selling pumpkins on the side of the road. "From there
it just grew and got out of control, so we had to commit to it and learn how to grow plants and vegetables as we went along," said Miller. "We could not have done it without the continued support of the community and be where we are today."
Without a single traffic light in town, you won't hit traffic driving through, but you will see residents out and about catching up with
one another or going on a morning walk.
"Once you go over the bridge, you're home, and you feel like this is just a beautiful place," said City of Port Republic Mayor Monica "Niki" Giberson. "It's a community that a lot of people walk. They spend time walking through town because it's so beautiful, so they get their exercise that way," said Giberson.
12 | NEW JERSEY REALTOR ® | September/October 2023 TOWN SPOTLIGHT
"A beautiful place to be."
The town is just eight square miles and filled with 450 homes and 1,100 residents, according to Giberson, with many families passing down properties for generations. "I got married in 1978, and I'm living on a property that has been in my husband's family since 1637," said Giberson. "His parents actually built this house, but the property was in the family for that long, so the house was built around 1932."
Giberson's husband was mayor for 35 years before he retired. When originally asked to run, Giberson explained she "sort of laughed," but added, "the more I thought about it, I couldn't imagine that anyone else could love this town as much as I do, so I did run, and I ran unopposed and
so of course I won, and I've been mayor now for a year and a half."
Port Republic's history goes more than 100 years beyond that of the U.S. According to the National Register of Historic Places, John Mullica, who named Mullica River, explored Port Republic in the 1630s, and then in the 1770s Chestnut Neck, which is now part of Port Republic, was a trading port during the Revolutionary War. According to revolutionarynj.org, in 1778, the British attacked and torched the village, but much of the town retreated before their arrival. A monument was erected in the early 1900s and still stands overlooking the water in honor of the Battle of Chestnut Neck. The town evolved over
the years, and became known for fishing and oyster harvesting, milling, shipbuilding, and farming. Today, those industries continue to play a role in Port. The Chestnut Neck Boat Yard has a selection of boats at motor supplies, a service center, used boats for sale, and a boat launching ramp; Maxwell Shellfish, a family-operated seafood company, has been harvesting clams and growing oysters since the 1830s; and Honey & Sweets Farm Stand is best known for its produce and hanging baskets.
Stockton University also continues Port's maritime connections with its Coastal Research Center out of Nacote Creek in Port Republic. The location
provides easy access to surrounding waterways such as Bass River, Wading River, Absecon Bay, and the southern Barnegat Bay waterways for their research boats.
Main Street in town is where you can find many homes of yesteryear, city hall, the ball field, the Port Community Church, and Smith's Meeting House Cemetery, where Revolutionary War Privateer Captains and soldiers are buried.
Many homes in the surrounding neighborhood retain their 19th century character with Victorian home elements such as decorative trim and vibrant colors, while others date back to the late 1700s.
NEW JERSEY REALTOR® | September/October 2023 | 13 TOWN SPOTLIGHT
Houses don't hit the market often, with seven single family closed sales in 2023 and just four in 2022, according to New Jersey Realtors® June 2023 housing market data reports. The median sale price year-todate is $426,388.
Community and supporting one another are at the forefront of the town's ideals. "I am very much into building community, so we've added a few activities in Port Republic like we have Port Day every year where we have food trucks and a parade, and we have fireworks," said Giberson. They've also recently added an Earth
Day celebration and a fall festival with an outdoor movie showing. Everyone gets involved in one small way or another, whether it's selling popcorn or selling t-shirts. "Everybody's goal is to just have everyone work together anytime we have an event," said Giberson.
The town even gives a warm welcome to brandnew residents, "celebrating what we have like every time a baby is born in town, I give them a handmade quilt because I want them to feel that they're as much of an important member of our Port Republic family," said Giberson.
While there's limited shopping, dining, and entertainment in Port, there are plenty of protected open spaces, hiking trails, mountain biking trails, wildlife, views of the
surrounding river, and an unmatched sense of community and history.
"It's a really sweet place to be, it really is," said Giberson.
14 | NEW JERSEY REALTOR ® | September/October 2023 TOWN SPOTLIGHT
Let's Talk About It!
Overcoming Objections in Real Estate: Oil‑Heated Homes
Sought‑after speaker, Susan Janett, guarantees to rev up your team in just 15 minutes with smart solutions to sell more oil heated listings.
Topics to cover:
What drives heating oil prices.
Why prices are lower now than they were a year ago.
How to address aboveground and underground tank issues.
The three tell-tale signs an aboveground tank is at risk.
The three programs your oilheat customers should be asking for.
How to know when it's time to upgrade an old furnace or broiler. How to get your customers heating equipment rebates. And so much more!
To schedule Susan to speak in-office or virtually, contact Melissa Sullivan at MSullivan@OilheatPros.com.
Equipment Rebates Available for Your Customers!
Did you know that homeowners are now eligible to receive an equipment rebate when they upgrade their oilheat system to new, higherefficiency equipment in 2023?
Homeowners who live in New Jersey and install a new oilheat boiler, furnace or heating and hot water system that meets the minimum efficiency standards of the New Jersey Clean Energy Program can receive a rebate of up to $700. All your clients need to do is connect with their local heating oil company and agree to have the work completed. They will receive the rebate up front, and the heating oil company will do the rest!
Susan Janett Program Director
Licensed NJ Realtor 30+ Years
Nationally Accredited CE Instructor Speaker/Educator/Trainer
Position Yourself as an Oilheat Specialist
Earn FREE CE credits with our 2-credit, 2-hour elective CE course
"Overcoming Obstacles Selling OilHeated Listings" — designed to position you as an oil-heated listing specialist!
You'll learn how to address the most common objections and misconceptions while showcasing the many benefits of owning an oil-heated home.
To schedule a CE Class for your office on Zoom or in-person, visit OilheatCECredits.com.
Your clients can also "double up" their rebates by securing one rebate through their heating oil company and a second rebate directly through the NJ Clean Energy Program, for a maximum of $1,400!
Learn more at: OilheatNewJersey.com
Paid
NEW JERSEY REALTOR® | September/October 2023 | 15
Know more, sell more. Oilheat. PRO$ Corner
for by the Fuel Merchants
of New Jersey and the National Oilheat Research Alliance
Association
Taking Time Off Can Be Life Saving
BY LEE NELSON
Taking Breaks from Work Helps Mentally and Physically
Many Americans don't take their vacation time, whether they are self-employed like most Realtors® or working for a company with paid time off benefits.
A third of those surveyed by the American Psychological Association remarked their work makes it difficult to take days or a week off at a time. Plus, 42% of those who do take time off are anxious about returning for fear their workload has built up to an overwhelming status.
Not going away for awhile or even just taking a long weekend truly can lead to burnout. Burnout is "an occupational phenomenon" so prevalent the World Health Organization declared it "a syndrome in the international classification of disease." The WHO describes burnout as resulting from chronic workplace stress that hasn't been talked about or remedied.
Some symptoms of burnout include:
• Feelings of energy depletion or exhaustion.
• Increased feelings of attachment and cynicism towards one's job.
Before making the switch to real estate, Victoria Tudor was only 25, and making six figures at an international solar company.
"The reason I left was that I was consumed with the work, and had one son at the time and felt guilty when I was going to his soccer game and guilty when I was working so much," said Tudor, now a Realtor® and the broker/owner of True Real Estate Group in West Milford.
She found real estate to be a great fit for her ambition and her need to get away occasionally, relieving stress and avoiding burnout like she experienced in her previous career.
"You can have your career and your life, and you can enjoy it with the people you love around you," said Tudor. "I'm living my dream."
She learned she needs to escape every two months and spend time outside in the sun.
"I like relaxing vacations and cultural places which allows so much more connection," said Tudor.
Her story reflects many agents' worlds–working many hours helping others, but Tudor figured out the importance of relaxation and time away from her career.
• Reduced efficiency in work-related tasks.
Other research verifies stress from work can trigger health issues such as alcohol or substance abuse, heart disease, Type 2 diabetes, and high blood pressure. A study published in the Psychology & Health journal at Syracuse University discovered those who vacationed more in a year had a reduced risk of metabolic syndrome compared to those who spent less time on vacation. Metabolic syndrome describes a cluster of conditions that occur together, increasing your risk of heart disease, stroke, and Type 2 diabetes.
"I hear so many stories of agents or other vendors becoming sick, and I truly believe stress impacts your overall health," said Realtor®, broker associate, and partner of Queenston Realty, LLC, Princeton Vanessa Shives. "Going away places in a different environment from your usual day-to-day can have a calming effect. Just that change of scenery or a different vibe like at a beach town can help you decompress."
She wears an Oura ring (a sleep and activity tracker) and saw her sleep and heart rate metrics change dramatically when on vacation.
16 | NEW JERSEY REALTOR ® | September/October 2023
Traveling Keeps You Fresh
Shives took a three-week vacation with her family this past summer, visiting places like Spain.
"That was too long to be away at one time, but I was making up for not taking my children on vacation since 2021," said Shives. "My children are getting older, and I felt I missed so much of their lives when they were younger because of working weekends and evenings."
She makes sure to do short trips with them, even if it's attending their sports tournaments because "it's better for our relationship" and gives her a break from work.
At her agency, everyone covers for one another.
"I've always offered to help my peers, including when I'm doing a deal with a co-broker who is away," said Shives.
She suggests when an agent goes away, they have one dedicated person to cover them. Also, agents should inform their clients and make sure they have the contact information of the person helping while you are unreachable.
"The job of a Realtor® is also a physical one—driving all the time to appointments, meeting with inspectors and contractors, helping facilitate repairs, or even bringing garbage cans in before a showing," said Shives. "I believe that time is your most valuable currency, and it's important to take a step back from work to be there for your loved ones."
Getting Back to Your Roots
It had been 29 years since Susie Adamson last visited South Korea, where she was born, but this year she planned a two week vacation to visit.
"It's hard. I don't love going away for more than a week, but you can't go to Asia in that short of time. I still had relatives there to visit," said Adamson, Realtor®, principal, co-team leader, and operators lead at Tandem Real Estate Group with Compass, South Orange.
She's learned through the years of being in the business that if you don't calendar your vacations early in the year, you will never do it.
"You will never feel like it's a good time to take off. You always feel like you have to keep your foot on the gas," said Adamson.
Her agency encourages everyone to take time off. They don't have a vacation policy but encourage anyone to take the time they need when they need it.
"People are responsible, and everyone has integrity," said Adamson. "We don't care if they take every Wednesday or the weekend off. We will figure it out."
Many Realtors® are parents, and she feels it's not just what's good for me or my clients, but what's good for kids.
"Working hard does afford you a better life for your family. But if I'm not spending time with them, what's the point?" said Adamson.
Her kids are still in elementary school, and if she doesn't block time off, her default would be to work. She sets aside time to make dinner, grocery shop, and sit down with her children.
She believes even taking a walk around the block or playing with Legos with your kids for 15 minutes helps your creativity.
"It gets you a different perspective and you see different things that give you inspiration. Real estate is problem solving, so you need a new stimulus," said Adamson.
NEW JERSEY REALTOR® | September/October 2023 | 17
MEMBERSHIP & MORE! MEMBERSHIP & MORE! VISIT OUR WEBSITE TO LEARN MORE! VISIT OUR WEBSITE TO LEARN MORE! www.GreaterBergenRealtors.com GIVING BACK • SCHOLARSHIPS • NON-PROFIT GRANTS APPLY TODAY! ADVANCE YOUR CAREER WITH BROKER COURSES AND CONTINUING EDUCATION! KEEP YOUR LICENSE ACTIVE AND EARN $$$
18 | NEW JERSEY REALTOR ® | September/October 2023 FIRST-TIME HOMEBUYERS For New Jersey residents looking to buy their first home, saving enough money for a down payment often comes second to more immediate costs of living – student loans, childcare, rent, insurance, and additional expenses. When families are ready to purchase their new home, the New Jersey Housing and Mortgage Finance Agency can help. FIRST-TIME HOMEBUYER DOWN PAYMENT ASSISTANCE PROGRAM 15K DPA njhousing.gov NJHMFA's Down Payment Assistance program provides up to $15,000 in assistance to eligible first-time homebuyers for down payment and closing costs, which is forgiven after five years if the borrower doesn't sell the home, refinance or default on their mortgage. Contact Jesse Crawford @ jcrawford@njhmfa.gov to learn more about this opportunity for homeownership.
MEMBER PROFILE
In New Jersey, the typical Realtor® had 18 years of experience.
67 % of members were female.
Member Specializations: Residential Brokerage Property Management Relocation
Primary Business Specialty: Residential
73 % 2 % 4 %
60 % of members reported volunteering in their community.
In New Jersey, the median age was 61 years old
Typical median sales volume in 2022: $2.1 Million
NEW JERSEY REALTOR® | September/October 2023 | 19
2023 NEW JERSEY REALTORS ®
NJ's Law Against Discrimination Protects Tenants Paying Rent with Section 8 Housing Choice Vouchers
BY YULIYA V. TEDESCHI, ESQ., NJ REALTORS® GENERAL COUNSEL
The New Jersey Law Against Discrimination prohibits discrimination in the housing market by establishing legal protections for renters who pay rent with Section 8 Housing Choice Vouchers, commonly referred to as HCVs, or any other source of lawful income. This prohibition applies to housing providers as well as real estate licensees and makes it illegal to discriminate against prospective renters who qualify for HCVs or similar rental assistance subsidies.
Protections under the NJLAD
The NJLAD is a broad anti-discrimination statute which, among other things, prohibits discrimination against protected classes when advertising, selling, renting, leasing, subleasing, assigning, and showing property. More specifically, the law makes it illegal to discriminate against a renter or buyer because of their race or color; religion or creed; national origin, nationality, or ancestry; sex, pregnancy, or breastfeeding; sexual orientation; gender identity or expression; disability; marital status or domestic partnership/civil union status; liability for military service; familial status (having children under 18); as well as their source of lawful income.
The establishment of source of lawful income as a protected class furthers a statewide initiative to promote equal access to safe, decent, and sanitary housing for all New Jersey residents. Under the law, housing providers, landlords, real estate agents, and brokers, among others, are prohibited from engaging in discriminatory practices based on the
source of a prospective tenant's legal funds. For example, housing providers may not refuse to rent a unit and may not modify the terms of a rental agreement because the tenant intends to pay a portion of their rent with HCVs or another subsidy. Similarly, real estate agents are not permitted to promote or engage in such discriminatory practices, even at the express direction of their clients. Accordingly, it is unlawful for a brokerage to state, in an advertisement or otherwise, that "the owner does not accept HCVs," "this property is not approved for Section 8," "the cap for HCVs has been met at the property," or something similar. Therefore, a real estate licensee must refuse a listing if the housing provider indicates an intent to discriminate on any basis prohibited by the law.
What Qualifies as a Source of Lawful Income
The NJLAD requires housing providers to accept all sources of lawful income when reviewing a rental application. Sources of lawful income include subsidies provided by federal, state, or local rental-assistance programs including HCVs, COVID-19 Emergency Rental Assistance Program, State Rental Assistance Programs, temporary rental assistance, Eviction Prevention Program, unemployment benefits, child support, alimony, supplemental security income, and more.
Housing providers must consider all sources of lawful income equally when reviewing a rental application and may not impose different standards upon renters who are
20 | NEW JERSEY REALTOR ® | September/October 2023
recipients of HCVs. This means the calculation of any minimum income or financial requirements on rental applications must take into consideration the applicant's receipt of rental assistance subsidies. Accordingly, any such income thresholds must be calculated only on the portion of the rent to be paid by the tenant, not the entire rental amount.
Understanding the HCV Program
The HCV Program is designed to provide limited financial assistance to very low-income households, the elderly and the disabled who are in imminent danger of eviction or foreclosure due to financial struggles beyond their control. The program is federally funded but administered by New Jersey Public Housing Agencies. By law, PHAs allocate at
Key Takeaways
2.
New Jersey Realtors® will be offering a Fair Housing and NJ Law Against Discrimination Webinar on Thursday, Oct. 5, 2023, from 9:30 a.m. – 12:30 p.m. for 3 Fair Housing Credits.
njreal.to/njlad-oct-5
least 75% of HCVs to individuals whose incomes do not exceed 30% of the median income in the area.
Once a PHA deems an individual eligible for the program, the individual may choose any suitable rental property—the individual is not limited to properties located in subsidized housing areas. When the lease is executed, the PHA enters into a 'housing assistance payment contract' with the housing provider which remains in effect for the duration of the lease term. Thereafter, the PHA submits payments directly to the housing provider and the tenant pays the difference between the actual rent owed and the amount subsidized by the program.
Violations
Violations of the NJLAD are subject to penalties of up to $10,000 for a first violation; up to $25,000 for a second violation occurring within five years of the first offense; and up to $50,000 for two or more violations occurring within seven years. Victims of discrimination may recover economic damages as well as damages for emotional distress, pain, and humiliation. In some cases, a victim may also be entitled to punitive damages.
For additional information about the NJLAD or for questions about discrimination in the rental or sale of real property, including how to report a complaint, please contact the New Jersey Division of Civil Rights' Housing Hotline at (866) 405-3050 or visit NJCivilRights.gov.
NEW JERSEY REALTOR® | September/October 2023 | 21
1. HCVs are a 'lawful source of income' in NJ.
Real estate licensees cannot endorse a housing provider's discriminatory practices.
3. Housing providers must accept all rental assistance subsidies as lawful income.
4. There is no "cap" on acceptance of rental assistance subsidies at any property.
2023
EDUCATIONAL FOUNDATION SCHOLARSHIP RECIPIENTS
This year, the NJ Realtors ® Educational Foundation awarded more than $68,950 in scholarships to students pursuing a college or university degree. Congratulations to the 2023 recipients!
For more information or to donate, please visit njrealtorsef.com .
Manav Aggarwal CORE Association of Realtors®
Laura Alcazar NJ MLS
Hunter Alino North Central Jersey Association of Realtors® Edward A. Ward Award
Aiden Andre New Jersey Realtors® Leadership Team Scholarship
Hailey Bidinger
Gloucester Salem Counties Board of Realtors®
Cathryn Brown North Central Jersey Association of Realtors® In Memory of Gary Large
Thomas Buccino Monmouth Ocean Regional Realtors®
Clay'le Correa-Vanness New Jersey Realtors® In Memory of Gloria Hanley
Karah Daniels Women's Council of Realtors® – NJ
Dylan Dwyer Sussex County Board of Realtors® Scholarship
Jarrod Dye
North Central Jersey Association of Realtors® Alex DeCroce Award
22 | NEW JERSEY REALTOR ® | September/October 2023
Quinten Costello Garden State MLS
Sebastien Ehrenfeld AREAA – New Jersey Chapters
Brenna Farrell Cape May County Association of Realtors®
Patrick Feketics New Jersey Realtors® In Memory of Gloria Woodward
Alexa Fisher
New Jersey Realtors® Educational Foundation Trustee Scholarship
Aedan Gilman Stefanik Family Award In Memory of Gertrude M. "Pat" Stefanik
Andrew Giordano Monmouth Ocean Regional Realtors® In Memory of Gloria Woodward
Ethan Gwara NJ MLS
James Hackett NEXUS Association of Realtors®
Andrew Haren
William J. Carlton, Jr. Memorial Scholarship
Mary Hayser
North Central Jersey Association of Realtors®
Michael A. Campbell Award
Timothy Horan New Jersey Realtors® Educational Foundation Scholarship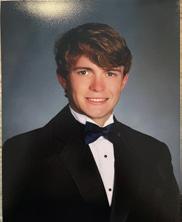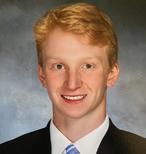 Wiley Koskinen North Central Jersey Association of Realtors® Dean Gallo Award
Isaac Kreisman Liberty Board of Realtors®
Jeremy Kronheimer New Jersey Realtors® In Memory of Gary Large
Brandon Martinez New Jersey Realtors® Staff Scholarship
Talia Mazzuca New Jersey Realtors® In Memory of Ned Ward
Evalina McBride Residential Real Estate Council – NJ/DE Network
Sophia McGhee Robert F. Ferguson, Jr. Scholarship
Ryan Milancewich
Cape May County MLS
Natale Morda
Matthew D. and Lydia B. Moeller
In Memory of Kurt Guenther
Victoria Negron Cumberland County Board of Realtors®
Kirsten Nelson World of Hope & Unity Scholarship
Thomas Nicholls Metro Centre Association of Realtors® In Memory of Anne Mika
Caroline Nieto Greater Bergen Realtors®
Lianne Quaynor Bright MLS
Madeline Rowe Bright MLS
Isabella Ruzzo New Jersey Realtors® In Memory of Irene Braverman-Ruzzo
Gianna Scaglione Sussex County Board of Realtors® Scholarship
Xavier Sylvers Women's Council of Realtors® – NJ
Kaylie Tanella NEXUS Association of Realtors®
Nina Trousdale Nancy F. Reynolds Scholarship
Emily Vasquez
Greater Bergen Realtors®
NEW JERSEY REALTOR® | September/October 2023 | 23
Realtors ® Q&A Meet the Decision Makers
SENATOR
STEVEN V. OROHO District 24; Sussex, Warren, and Morris County
Welcome to our series, Meet the Decision Makers, where we interview key decision makers on their influential role within New Jersey. For this issue, we have Senate Republican Leader Emeritus Steven V. Oroho. His verbatim responses are italicized below. Do you have an idea of someone you'd like to see us interview? Email editor@njrealtor.com
Senate Republican Caucus. I have been honored and blessed to be surrounded by great team players who helped me each step of the way. The reality is I never thought I would be in elected office and certainly did a lot more praying than planning.
What does the job of Senate Republican Leader entail in the state of NJ?
the State Legislature. Essentially, as Republicans are presently in the minority, we act as a healthy, responsible opposition to maintain some checks and balances in state government.
What have you been working on that would help the real estate market in NJ?
Can you tell us a little about yourself and how you got started in public service?
After spending the beginning part of my career in corporate finance and finding success, I wanted to take some time in the middle part of my life to step back and do community service. It started with doing some work for my local church and my children's school. It then led to being asked to serve on the economic development committee in my hometown. From there I ran and won a seat on the town council and then moved up to county government and then state government rising all the way up to being leader of the
As some of your readers may know, I have announced that I am not running for re-election this year and my current Senate term will end in January. With that reality, I voluntarily stepped aside as Senate Republican Leader and my colleague, Senator Anthony Bucco, has taken over the role and will lead Senate Republicans into the fall elections.
The responsibilities of the leader are diverse. Since Republicans are the minority party in Trenton, the leader is tasked with getting our core message out to the public — fiscal responsibility, smaller and limited government, personal opportunity and responsibility — and helping promote these principles in
I have always had a focus on fiscal, budgetary, and economic development issues during my tenure in Trenton so I'm continually championing measures which look to improve our competitive economic position. I subscribe to the mantra a rising tide lifts all boats. Improving our economy improves all aspects of industry in New Jersey including real estate.
I have also worked on legislative initiatives to streamline the local construction permitting process in order to help expedite real estate development and expand inventory. Additionally, I sponsored a comprehensive bill package that became law to help New Jersey recover from the lingering foreclosure crisis stemming from the 2008 recession. More recently, I have been working to enhance
24 | NEW JERSEY REALTOR ® | September/October 2023
Steven V. Oroho
homebuyer confidence by holding sellers accountable for renovations that do not comply with building code standards and put new homeowners at risk.
I must also put in a plug for the Government Affairs team representing New Jersey Realtors®. They are excellent about educating legislators to the issues of importance and concern to the real estate community in New Jersey, and I have always been pleased to seek out their counsel and assistance on issues of mutual interest.
What other issues have you been tackling?
Along with my Republican colleagues in the State Legislature, we are working to push back on what we see as the excesses of the Murphy Administration and Trenton Democrats. From affordability and state finances to parental rights in education and radical green energy plans, Republicans are offering a more common-sense alternative on
TOP FIVE QUESTIONS
1 . Does Central NJ exist? Yes, just voted for legislation to make Central Jersey a tourism region of New Jersey.
these very important issues that affect so many residents. Anyone interested in learning more about our efforts can visit senatenj.com.
2 . Go-to Pizza topping: Sausage
3 . Pork Roll or Taylor Ham: Taylor Ham, but glad to eat any kind of pork roll!
4 . Favorite Sports Team: Football, Giants
5 . Dead or Alive, who is someone you would want to meet? Jesus Christ, for at least one obvious reason.
With that being said, I have always prided myself on being able to work well on a bipartisan basis with so many legislative colleagues. I look to come to any policy discussion in the spirit of cooperation and work hard to achieve a consensus. It has served me very well during my time in State Legislature.
What do you think is the most impactful piece of legislation you have worked on?
A comprehensive business tax reform measure that eliminated the estate tax in New Jersey, raised the retirement income exclusion fivefold, tripled the veterans' income tax exemption, cut the sales tax a percentage, increased the earned income tax credit and restructured our state's Transportation Trust Fund.
I'm very confident the elimination of the estate tax is a significant reason our state's revenue collections have been healthy.
Finally, while the debate in Trenton may gain the most headlines for a legislator, I have maintained that the most important work we do as legislators is constituent service. When the phone rings in our office and someone is looking for assistance, usually nothing is more meaningful for that constituent at that moment in time. It's often the most rewarding part of my position too.
NEW JERSEY REALTOR® | September/October 2023 | 25
Utilize Client Testimonials for Business Growth
BY LISA FANT
In the dynamic world of real estate, where consumer interactions can make or break a deal, testimonials and reviews are pivotal tools that can sway the balance in favor of one business over another.
Clients who have entrusted you with one of the most significant financial investments of their lives can best testify to your expertise, dedication, and how you've gone above and beyond to meet their needs. These sincere expressions of satisfaction from past clients can significantly bolster credibility, attract new clients, and amplify marketing efforts.
How to Ask for Reviews
When seeking testimonials, simplicity is key. The timing of your request for a testimonial is crucial; it should ideally follow the successful closure of a deal while the client's gratification is still fresh. A personalized follow-up email or a courteous phone call can smoothly initiate the conversation. Offer a direct link to your preferred review platform, making the process as straightforward as possible. Express gratitude for their time and input, highlighting the value of their perspective in refining your future services.
The fear of rejection can be a common obstacle to asking for reviews; however, satisfied clients are typically more than happy to share their positive experiences. Focus on the long-term benefits of client testimonials. A strong collection of reviews can significantly improve your online reputation and attract more clients, fostering an ever-expanding circle of trust and business growth.
26 | NEW JERSEY REALTOR ® | September/October 2023
What Makes a Good Review
In a landscape where reviews hold substantial weight, aiming for five-star ratings is essential. Anything short of five stars often conveys dissatisfaction, but your clients may not understand that idea. In your ask, make sure to note that anything below five stars may be construed as negative.
A good review should reflect your client's overall satisfaction with you as their real estate guide. Be specific in your ask if you feel comfortable enough with your client. Ask them to talk about a specific aspect of their journey— communication, market knowledge, negotiation, responsiveness, etc. Specific details about how the agent went above and beyond expectations are particularly valuable in building credibility.
Using Reviews to Boost Your Business
Consider establishing a dedicated testimonial page on your website—the digital face of your business, integrate client review snippets into property brochures or amplify testimonials across your social media platforms. You can also ask for LinkedIn recommendations from clients with whom you've built professional relationships or highlight client stories and reviews in your community newsletter with a "client spotlight" segment.
Client reviews go beyond endorsements–they are evidence of your trusted service, highlighting your impact on clients' real estate experiences. By harnessing these testimonials for your business, you instill confidence in potential clients, positioning yourself as their reliable source.
Where Reviews Matter
When deciding where to share reviews, prioritize platforms that align with your primary client reach. If clients find you through Google or your realtor.com® profile, showcase testimonials there. Capitalize on widely used review sites like Google Business, Yelp, realtor.com®, and Zillow, as they are go-to sources for potential clients.
Boost the impact of positive testimonials by integrating them into your social media strategy, fostering a personal connection with your audience. You may also incorporate reviews into your email marketing campaigns to reaffirm credibility in clients' inboxes and encourage leads to refer new clients.
NEW JERSEY REALTOR® | September/October 2023 | 27
Monmouth Ocean Heads to the Racetrack
This summer, Monmouth Ocean Regional Realtors® hosted their annual Day at the Races at Monmouth Park Racetrack for members. This event helped raise more than $14,000 in investments for the Realtors® Political Action Committee.
Technology for real estate heroes

ShowingTime+ technology makes real estate professionals the heroes. Our trusted solutions help them stand out from the crowd and propel their success at every touchpoint.
Greater Bergen Realtors ® Wraps Up Spring Service Project
The Greater Bergen Realtors® Community Service Committee joined forces with the Bergen Volunteer Center to kick off their annual spring donation drive, Clean Homes Clean Families. The initiative aims to collect cleaning and household supplies to support families in need who are part of the Bergen Volunteer Center mentoring program. Throughout the month, nine participating brokerages under Greater Bergen Realtors® and their Saddle Brook headquarters served as donation collection points.
www.showingtimeplus.com
SUDOKU
Have a few minutes? Challenge yourself!
Greater Bergen Realtors® Community Service Committee donated a variety of essential cleaning and household supplies for families in need.
28 | NEW JERSEY REALTOR ® | September/October 2023 BOARD/ASSOCIATION NEWS
Puzzle provided by sudokuoftheday.com. Get the answers to the puzzle on page 2.
Monmouth Ocean Regional Realtors® enjoyed a day at the racetrack while supporting RPAC.
9
Love the content but not the paper? Use the QR code to opt out of receiving a print copy of New Jersey Realtor® Magazine or visit njrealtor.com/account. Visit issuu.com/newjerseyrealtor to read on your tablet or mobile device, share articles to social media, and download the digital edition of this magazine. NEW JERSEY REALTOR® | September/October 2023 | 29 FOLLOW US For the Latest Industry News NJRealtors @NJ_Realtors @njrealtors NJRealtors NJ Realtors Licensing, Continuing Education & Exam Prep Courses & Seminars Salespersons, Brokers, Appraisers, Mortgage Loan Officers Life, Health, Property, Causality & Title Agents www.AmericanSchoolNJ.com INCLASS ONLINE ONSITE Call 800-288-5154 MARKETPLACE • Certified Appliance & Systems Warranty Coverage • Homeowners Choose Their Own Repair Provider • True Major Structural Coverage Available • Wide Range of Appliances & Systems are Covered as Standard • No Blackout Areas for Coverage 866-394-5135 x2149 Sales@KeyEstatesWarranty.com KeyEstatesWarranty.com Unlock peace-of-mind with a Key Estates Warranty life is full of surprises Questions? Comments? Email editor@njrealtor.com
*Source: MMR Strategy Group of unaided awareness. ©2023 RE/MAX, LLC. Each Office Independently Owned and Operated. 23_543 Boost your success with the most recognized name in real estate. * Whether it's the balloon soaring high or a local ad on TV, the RE/MAX® brand is everywhere. And when homebuyers and sellers see the brand, they'll think of you – the agent they know. Unstoppable Starts Here join.remax.com