for Luxury. Read
| BestofAVL.com 399 Businesses Voted Best
Real Estate Company Sets the GOLD Standard
more on page 4. 2022
Voted Best College/University A singular experience for original minds 828.251.6600 unca.edu 1 University Heights Asheville, NC Adaptive, Affordable, and Endlessly Relevant
At UNC Asheville, students find close-knit connections, innovative programs, and an education that prepares them for new challenges and opportunities in an everchanging world. There's only one place where you can learn the principles of biological evolution by studying the Star Wars universe, uncover the history of urban renewal in Asheville hidden in archives, and partner with local entrepreneurs to gain hands-on experience in running a business - all as a part of a transformative undergraduate education. And that's just in the classroom!
At UNC Asheville, learning expands beyond the campus into communities and across the globe through facultymentored research projects, careerrelated internships, study abroad adventures, and service-learning opportunities.
With approximately 3,000 students and an average size of 20 students per class, UNC Asheville offers a closeknit community that connects curiosity and critical thinking. About 70 percent of UNC Asheville students complete undergraduate research projects, working closely with faculty experts to dive deeply into the subjects they're most passionate about—an opportunity many students wouldn't get until graduate school. Students will also find more than 60 clubs and student organizations to explore, ranging from academic honor societies and social justice organizations to e-sports and intramural sports.
Home of the Bulldogs, UNC Asheville hosts 16 NCAA Division 1 teams, with scholar-athletes regularly recognized for their achievements in their respective sports and as honor-roll students in the classroom. In fact, two of the University's valedictorians were varsity athletes in the last three years.
UNC Asheville students are known for their passion and community involvement, earning honors in this year's Princeton Review ranking for "Most Politically Active Students" and "Green Matters: Everyone Cares about Conservation." And their commitment to the public good typically involves hundreds of students each year enrolling in designated service learning courses that partner with community organizations to complete projects with real-world impact.
Speaking of rankings, UNC Asheville also ranked #9 in the nation among public liberal arts colleges in the U.S. News & World Report and was named a "Best Buy" by the Fiske Guide to Colleges 2022 Edition, among other accolades.
Nestled in the Blue Ridge Mountains and just steps from a vibrant downtown, UNC Asheville offers an endlessly relevant, adaptive, and affordable education. Providing an experience where every path leads to a new vista, where there's room for every voice, and where the future is a frontier—vast and bright and close enough to touch.
PAGE 1 BESTOFAVL.COM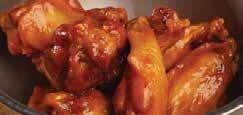 PAGE 2 2022 BEST OF ASHEVILLE Bar Food Bar Food Sandwiches Sports Bar Sports Bar Margaritas Wine Selection Wine Selection Chicken Wings Chicken HICKORY TAVERN - ASHEVILLE 30 TOWN SQUARE BLVD SUITE 100 ASHEVILLE NC 28803 THEHICKORYTAVERN.COM 828-684-0975 WALL-TO-WALL TVS • BURGERS • WINGS SEAFOOD • 50+BEERS • COCKTAILS