It seems like such a short time ago that I was writing about a free Christmas turkey dinner being provided by Winchester United Church on Christmas Day, December 25. In fact, that story graced the front page of the Times on our last issue of 2021, as a reminder of what the Christmas season is all about –
love, generosity, and warm traditions. A full year has gone by, and surely none are surprised that the generosity of the Church endures, and the free will offering is being made once again. The only difference this year is that the time has changed to 11:30 am-1:30 pm. The free Christmas dinner is an annual tradition that has been going on for over 10 years. Similar to last year, the dinner will offer takeout as the
only option.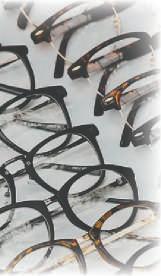 Heather Rose is a member of Winchester United Church who is responsible for coordinating the dinners. Given that she told the Times earlier this month that "nothing has changed" regarding the much-loved annual tradition, it seems appropriate to reminisce on her thoughts from last year on why the Church organizes the dinner. "It's obviously an important time of year, and it's a great
opportunity to do some outreach to the community," she told the Times in December 2021. "Anybody and everybody has come in the past, such as those who were alone and came with other friends, or individuals who came by themselves and sat at tables where they had the opportunity to share a meal and some great conversation on Christmas Day. So really, our hope is that we can share a lot of joy with people and have the opportunity for anyone and everyone to come and enjoy a nutritious meal and, hopefully, also warm their heart with just the sharing of friendship."
The meal is not necessarily planned as an event for the less fortunate, but is rather a community-minded event. The meal provides the opportunity for community outreach, which is what makes it worthwhile to put on the free meal every year.
Winchester United Church is located at 519 St. Lawrence Street in Winchester. All are welcome to come pick up a meal. As in previous years, all those who plan on stopping by are asked to reserve their meal by calling 613-7742512. Thank you to all of our readers for another great year of connection with the amazing North Dundas community. Tis the season of joy, generosity, family, friends, love, and good spirits. Merry Christmas!
10510 Loughlin Ridge Rd, Mountain,Ontario www.bdlequipment.com 613. 209.3122 NOW IN STOCK Service available on all makes and models Compact Tractors and Cub Cadet Mowers The Voice of North Dundas Vol 3, No 25 Reaching by direct mail to over 5,500 homes and businesses in Winchester and area December 15, 2022 BLINDS SHUTTERS DRAPERY WALLPAPER & THE FULL L NE OF CANADIAN MADE CLOVERDALE PAINT STEVENS CREEK DECOR CENTRE 2678 COUNTY RD 43 KEMPTVILLE 613-706-1250 LOCALLY OWNED & OPERATED YOUR LOCAL AGGREGATE SUPPLIER - SERVING DUNDAS & GRENVILLE COUNTIES WWW.WKCLTD.CA DELIVERY AVAILABLE » TOPSOIL » SAND » GRAVEL P: 613-258-0223 admin@wkcltd.ca "Proudly serving our Community" Dan Pettigrew Owner & friendly neighbour T: 613.774.1958 Dan.Pettigrew@sobeys.com foodland.ca 12015 Main Street Winchester, ON by Brandon Mayer www.laurieropticalkemptville.com 613.258.2700 Kemptville Eye Exam Clinic Kemptville Mall info@laurieropticalkemptville.com Single Vision $129.00 HD Pro Progressive $249.00 Complete Package Promotion Book your eye exam online at laurieropticalkemptville.com *see store for details Includes frames and lenses Peace on Earth and Goodwill towards all! 'Tis the season of generosity FREE COMMUNITY Christmas Turkey Dinner Winchester United Church Winchester United Church, 519 St. Lawrence Street, Winchester, Ontario December 25, 2022 Takeout Only from 11:30 AM to 1:30 PM ALL WELCOME CALL TO RESERVE AT: 613.774.2512 TAKE-OUT ONLY - CALL TO ORDER M y Christmas!