Local artist's lawn poppies a huge hit
by Brandon Mayer
When local artist Julie Bissell created a sample wooden "lawn poppy" and posted the photo online, she could not have imagined just how popular her creation would become. The initiative was started earlier this month in advance of Remembrance Day, giving local residents a chance to give support for veterans in a beautiful way.
The so-called "lawn poppies" are approximately four feet tall, and they stick conveniently into the grass to show colourful support for Canada's veterans. The idea for the initiative came
when another local resident posted online, asking if anyone could create lawn poppies similar to ones created by a business in Arthur, a community northwest of Toronto. Julie created her own version of the decoration, and posted a sample. An outpouring of community positivity quickly followed.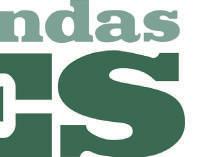 The lawn poppies were sold for a cost of $20 each, with $5 from every sale being donated directly to the Winchester Legion. It took only a few short days leading up to Remembrance Day for the stunning lawn poppies to light up Winchester lawns in a sea of supportive red.
Of course, there is a story behind every artist,
and every initiative, and Julie is no different. Her local business, Chalk it up to Julie, focuses on sustainable living, and reusing and beautifying what is already available. This mindset comes in part from Julie's childhood, as she grew up with little money, raised by her late single mother who always instilled the importance of giving back. "If I can raise money on behalf of a mother taken too early, that will help heal my broken soul," Julie said.
Julie remembers being six years old and seeing her mother digging through garbage, saying that one person's trash can be another's treasure. "I didn't understand
then and I'm not even sure what she was looking for that day, but I used those words and my passion for art to create, to inspire others, and to make others feel happy when they look at my art," said Julie. "It's those words I hear and she is in every paint stroke."
Julie has been off work for several years from her career in the youth criminal justice system. She is making the most of this opportunity to spread the spirit of her mother's love and wisdom by helping out those in need. One of Julie's specialities is restoring old furniture using
10510 Loughlin Ridge Rd, Mountain,Ontario www.bdlequipment.com 613. 209.3122 NOW IN STOCK Service available on all makes and models Compact Tractors and Cub Cadet Mowers The Voice of North Dundas Vol 3, No 23 Reaching by direct mail to over 5,500 homes and businesses in Winchester and area November 17, 2022 BLINDS SHUTTERS DRAPERY WALLPAPER & THE FULL L NE OF CANAD AN MADE CLOVERDALE PAINT STEVENS CREEK DECOR CENTRE 2678 COUNTY RD 43 KEMPTVILLE 613 706 1250 Come see Mike for old-school service, product knowledge & competitive pricing. 613-822-6226 12024 Dawley Drive Winchester, ON K0C 2K0 www.nolimitsautoparts.ca 10% Military Discount Year Round ANY MAKE, ANY MODEL, ANY PART LOCALLY OWNED & OPERATED YOUR LOCAL AGGREGATE SUPPLIER - SERVING DUNDAS & GRENVILLE COUNTIES WWW.WKCLTD.CA DELIVERY AVAILABLE » TOPSOIL » SAND » GRAVEL P: 613 258 0223 admin@wkcltd.ca PROOF Fax: 613-475-5331 • Tel:1-800-339-5662 • 613-475-2927 Acct: Ault and Ault Liz 07/06/2020 21529 Size: Half LAW OFFICE S LLP AUL T A U L T & Proudly providing legal services to Eastern Ontario since 1985. Proudly providing legal services to Eastern Ontario since 1985 WINCHESTER 522 ST. LAWRENCE ST. WINCHESTER, ON 613-774-2670 CORNWALL 89 TOLLGATE RD. W. CORNWALL ON 613-933-3535 Real Estate • Wills & Estates • Municipal Family Law • Farm Business & Real Estate Employment • Commercial & Corporate Stephen Ault • Samantha Berry Mally McGregor • Warren Leroy www.aultlaw.ca Proudly providing legal services to Eastern Ontario since 1985 Real Estate . Wills & Estates - Municipal Family Law Farm Business & Real Estate Employment Commercial & Corporate Stephen Ault . Samantha Berry Mally McGregor Warren Leroy 522 St. Lawrence St. Winchester, ON 613.774.2670 www.aultlaw.ca "Proudly serving our Community" Dan Pettigrew Owner & friendly neighbour T: 613.774.1958 Dan.Pettigrew@sobeys.com foodland.ca 12015 Main Street Winchester, ON www.laurieropticalkemptville.com 613.258.2700 Kemptville Eye Exam Clinic Kemptville Mall info@laurieropticalkemptville.com Single Vision $129.00 HD Pro Progressive $249.00 Complete Package Promotion Book your eye exam online at laurieropticalkemptville.com *see store for details Includes frames and lenses
Winchester artist Julie Bissell poses with two of her "lawn poppies" that decorated the Winchester area last week.
Photo by Kevin & Kelly Photography.
cont'd on page 2
chalk painting techniques.
Overall, 61 lawn poppies were sold, amassing a donation of $305 for the Winchester Legion. Next year's goal is for a $2,000 donation. Next stop on the fundraising train? Christmas! "I'm currently making some wood decorations for Christmas," said Julie. "I try for every holiday and would
absolutely love to connect to see how I can continue to contribute to the community with donations from any sales from what I create and build."
To get in touch with Julie or see more of her creations, visit her Facebook page called "Chalk it up to Julie".