A helping hand close to home
For Chesterville residents, getting access to food when in need has probably never been easier. Chesterville's Christ Church United offers a Food Pantry twice per week with no registration required and no questions asked. The Pantry is essentially a food bank, but runs informally as a way to ensure that those who need food have it without needing to travel far.
Christine Cross-Barkley is the Office Admin-
istrator at Christ Church United. She explained that the Pantry actually began as a second part of another project – a community garden. In 2021, the Church started a FAITH Garden, which stands for "Food Available in the Home". Anyone from the community was invited to come to the FAITH Garden and help themselves to fresh produce. The project was very well received, allowing for it to be doubled in size in 2022.
A wide variety of
things are planted in the FAITH Garden, but what people have seemed to enjoy the most were the fresh tomatoes. Soon after the Garden was started, members of the community began dropping off things such as cans of soup and boxes of cereal at the church for others to take when they were in need.
Christine and other Church members began to realize that there may be a need in the community for food year round, so the decision was made
to move the operation indoors for the winter months. The Church began setting up the Pantry in the back of their building in a wheelchair accessible location, where food is laid out on a table. The Pantry has been well used, and the Church is hoping that even more people will be comfortable to come in and use it.
North Dundas residents have other options available when they are in danger of going
by Brandon Mayer The Voice of North Dundas Vol 4, No 1 Reaching by direct mail to over 5,500 homes and businesses in Winchester and area January 12, 2023 cont'd on page 2 AUTO CENTER INC. Vehicle Maintenance & Repair Automotive Sales & Service Quality Used Vehicles Tires 12034 Cty Rd 3 (Main St.), Winchester 613.774.2000 www.rtauto.ca "Proudly serving our Community" Dan Pettigrew Owner & friendly neighbour T: 613.774.1958 Dan.Pettigrew@sobeys.com foodland.ca 12015 Main Street Winchester, ON BLINDS SHUTTERS DRAPERY WALLPAPER & THE FULL LINE OF CANADIAN MADE CLOVERDALE PAINT STEVENS CREEK DECOR CENTRE 2678 COUNTY RD 43 KEMPTVILLE 613-706-1250 Easy Prescription Transfers ~ All Drugs Plans Accepted Check Out Our Specials & Everyday Low Prices HOURS: Mon - Fri. 9am -6pm; Sat. 9am - 4pm; Sun. Closed 613.774.2633 507 Main Street, Winchester, ON FREE DELIVERY 613-774-6619 12024 Dawley Drive Winchester We are a dealer for TUNEZILLA Fuel economy tuning Added power Launch control Transmission tuning On European gas & diesel vehicles! Cost effective and Quick!
Food on display at the Christ Church United Food Pantry on January 6
hungry, including the Community Food Share in Winchester, and the House of Lazarus Food Bank in South Mountain.
Christine is aware that the House of Lazarus Food Bank makes deliveries, including to some places in Chesterville. However, registration is required. She believes that some of the people who use the Church's Food Pantry do so to avoid having to register, particularly if they only anticipate having to use the service one or
two times. "It could be a tough time, there could be an emergency situation," said Christine. The Pantry also offers a convenient location for those who live in Chesterville who don't drive or don't want to travel far. Christine made it clear that House of Lazarus is aware of the Food Pantry, and that the two organizations would like to work together, where possible.
Christine was careful to note that the Pantry offers dry goods, toilet-
THE BIG BETRAYAL:
ries, and a few household necessities, but perishable products such as dairy items, bread, and meat are not offered. If anyone comes into the Pantry who needs dairy, bread, or meat, the Church will provide a gift certificate to Mike Dean's grocery store so they can go out and buy these items. The food and the gift certificates are all funded by donations from members of the community. "Your community – not just the Church but your com-
munity – is here to help you," said Christine. "We don't want people to go hungry."
The Food Pantry is open every Tuesday and Friday from 9 am to 12 pm at Christ Church United, located at 5 Casselman Street in Chesterville. If you are unavailable during those hours, an appointment can be made for a different time by calling 613-619-5960. Don't hesitate to stop by – you will be welcomed with open arms!
More than 190 nations got together in Montreal this month to figure out how to protect nature from people. They came away with a deal for the world that is so vague, it's difficult to assess what it means.
The United Nations biodiversity conference — dubbed COP15 to avoid the jargonistic tangle of the 'Convention on Biological Diversity Conference of the Parties 15' — lasted more than a week. It was hosted by the Chinese Minister of Environment, whose own country ironically doesn't appear to give a dam on the Yangtze about environmental issues. China is the biggest polluter on the planet. On the climate change front, China mined a record amount of coal in 2022, according to Bloomberg News, and also produced a record amount of coal-fired electricity, according to Reuters.
The headline-making deal mandates that each country "conserve," or not develop, 30% of its land and water by 2030. It's not clear how this might apply in Canada, where over 80%
of the land is uninhabited anyway.
Perhaps more important for Canadian agriculture is the requirement that each country cut the "risk" of pesticides by 50% by 2030, just seven years from now. This is likely more austere than merely cutting "usage" of pesticides by volume. The deal similarly calls for the signatories to cut in half "excess nutrients lost to the environment," in an apparent blow to fertilizer usage, again by 2030. Canadians stood up and applauded this deal when it was signed.
The deal also cancels $500 billion U.S. in global annual subsidies for agriculture, industrial fishing and oil and gas extraction — subsidies described as a "harm to biodiversity" and orders signatories to agree to redirect those funds to "sustainable practices."
It's not clear how Canada might ratchet down its own farm subsidies, to comply with the deal, or if this might necessitate a reworking of the federalprovincial Canadian Agricultural Policy Framework — tellingly renamed the "Sustainable Agricultural
Policy Framework" earlier in 2022.
OMAFRA minister Lisa Thompson's office was still trying to assess what it all means for this province's farmers, when contacted by Farmers Forum.
"We are currently reviewing the proposals to understand the potential roles and implications for Ontario, set out in the UN agreement signed by the government of Canada," Jack Sullivan, communications director for Thompson's office, said in an email.
The environmental movement's growing antipathy toward agriculture and food production was on full display when delegates actually debated — but defeated — a motion for the EAT-Lancet diet forcibly limiting dairy, meat and seafood to 10% of their diet.
"Governments should stay away from our nation's private kitchens. Full stop," Dr. Sylvain Charlebois, Dalhousie University professor of food policy and distribution, tweeted in response to the motion. "Eco-extremists believe when a person eats a steak, it's everyone's problem now. Quite scary. We
are collectively losing track of what food is all about."
Canadians for Affordable Energy President Dan McTeague has previously told Farmers Forum that he's "gravely concerned" about policy prescriptions arising from such UN conferences.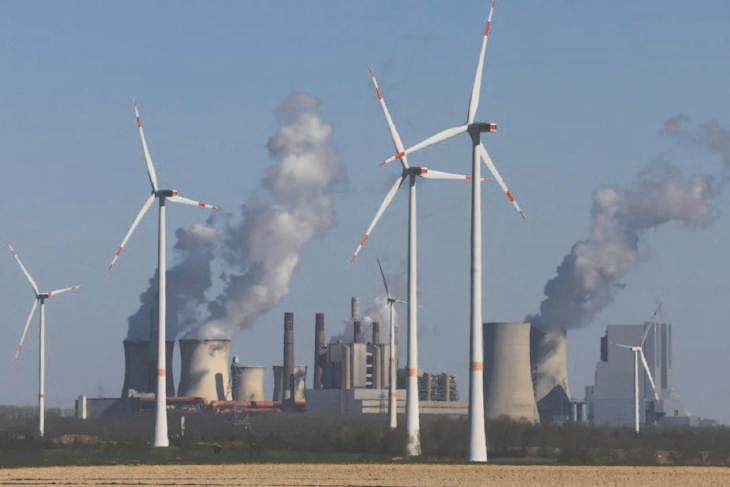 "I do worry about any type of summit that might be akin to what we heard from the leaders of the World Economic Forum, which is, 'You'll eat less meat, you'll not own property and you'll be happy,'" McTeague said in July 2021.
He has also weighed in on the COP15 deal, condemning it as a threat to liberty and prosperity and called it "ridiculous."
He told Lee Harding, of the Frontier Centre for Public Policy: "This has nothing to do with environment. This is about control of society and population. This is also dramatic and significant interference into the sovereign conduct of affairs of any nation."
Several African nations bitterly opposed the global plan as heavy-handed and impeding their own development.
In a statement, Federal Environment Minister Stephen Guilbeault, a former Greenpeace environmentalist member, said, "Science tells us this is the minimum needed to protect the future of our planet."
At the conference, Justin Trudeau pledged $350 million to help developing countries with their goals. Combined with previous commitments made by the governing Liberals, Canadian taxpayers are funding $1.5 billion in foreign biodiversity projects.
The North Dundas Times The Voice of North Dundas 2 www.ndtimes.ca January 12, 2023 Taylor'd Safety Services Inc. Safety services tailored to your business needs james.taylordsafety@gmail.com www.taylordsafety.ca 47 Christie Lane Winchester James Taylor, General Manager 613•797•3032 • HVAC • CUSTOM SHEET METAL• VENTILATION Jack Lalonde, RSE, President, Operator Serving The Ottawa, Dundas and Cornwall Areas Residential, Commercial VALLEY AIRWAY MECHANICAL 613- 915- 5820 Valleyairwaymechanical @gmail.com • 3D Design • Interlock • Natural Stone • Lighting • Planting • Water Features Services 613-316-7710 www.ardron.ca COLLISION CENTER Phil Carkner, Owner 24 Hour Towing Assitance 1.800.663.9264 613.774.2733 www.dscollision.com admin@dscollisioncenter.com 12029 Dawley Drive, Winchester, ON Certified collision center. Insurance approved. Lifetime warranty on repairs. It's your choice, choose local
by Nelson Zandbergen, courtesy of Farmers Forum
190 countries sign deal to stifle global development and agriculture
cont'd from front page L alee Carruthers loralee.carruthers @century21.ca Off. 613.918.0321 Realtor, Independently owned and operated C. 613.407.8869 51 King St W, Brockville, On Lets get you moving