Intended Parents
Concierge Membership
International Information pack
A brand of
Carrot Partner
What is My Surrogacy Journey
3 www.MySurrogacyJourney.com
My Surrogacy Journey (MSJ) is 'the latest UK not for profit' Surrogacy organisation with varying levels of Membership. The only UK Surrogacy organisation offering pre-conception screening all the way through to Newborn genetic testing. Proud to be inclusive, offering emotional and practical support through every stage of the parenting journey, all because of our genuine lived experience. Our Personal Stories 5 MSJ Mission & Values 8 MSJ Charter 11 Changing the Game 12 Meet the Team 14 Advisory Board 14 It's all about our members 17 IP membership benefits (Hetero and Solo) 21 IP membership benefits (Same Sex and Solo) 23
Your journey starts now…
Our personal stories
Anna's Journey
Anna and her husband Ed are parents to Isla, and twins Olive and Art, thanks to two amazing surrogates. Like many women, Anna's journey to motherhood was far more complicated and painful that she had ever realised was possible.
Two missed miscarriages and subsequent surgeries to remove the pregnancies left Anna with severe scarring of the womb - a condition known as Asherman's Syndrome - so the lining necessary to maintain a pregnancy couldn't develop. Five operations over 18 months failed to correct the scarring and Anna was told that she would never be able to carry a pregnancy.
Anna and Ed therefore turned to surrogacy and began researching the options at home and abroad. Awfully long waiting times to be matched with a surrogate, meant that Anna and Ed decided to go abroad, and Isla was conceived and born in India. For their sibling journey, they decided to go to America and the twins were born in the summer of 2018.
Both journeys highlighted to Anna the complexities of international surrogacy and the challenges of trying to manage those journeys unassisted. Anna decided not to return to her job in financial services after her children were born so that she could support other people on their journey to parenthood through surrogacy.
Anna has worked with the San Diego Fertility Center where her twins were born to help couples navigate surrogacy in the US and now works for My Surrogacy Journey.
www.MySurrogacyJourney.com
5
Our personal stories
Francesca's Journey
Francesca is one of the UK's leading Fertility nurse specialists with over 15 years of experience and has a special interest in Surrogacy and gamete donation.
Francesca's enthusiasm for Fertility Nursing has taken her all over the globe, presenting at national and international conferences and sharing best practices whilst educating like-minded Nurses about the importance of Fertility Nursing, training and development for fertility nurses and sharing her experience of managing surrogacy programmes.
Francesca has worked for some of London's leading Fertility Clinics and established Surrogacy teams which have since developed into award winning services.
She was awarded surrogacy fertility professional of the year in both 2018 and 2019 and has been heavily involved in the campaigning for change for surrogacy, writing national guidelines and contributed to the UK Surrogacy Law Reform which was led by All Party Parliamentary Group for surrogacy (APPG).
Francesca has recently been appointed as Chair elect for the Royal College of Nursing Fertility Nurses Forum which is a major fertility stakeholder group and the leading voice for fertility nursing staff in the UK.
Francesca also has personal experience as an egg donor, in 2018 she donated her eggs to friends and now colleagues, Michael and Wes which resulted in the birth of Duke in 2019.
Michael & Wes' Journey
Michael and Wes are the co-founders of My Surrogacy Journey and are Dads through UK Independent Surrogacy.
They have two children, Talulah was born in 2016, and Duke in 2019.
They built their family through friendship and developed a solid relationship with their Gestational surrogate and her family.
When it came to eggs Michael and Wes also had additional help from two donors, one anonymous, and the other a friend.
Their known Donor is My Surrogacy Journey's third co-founder, Francesca Steyn.
Michael and Wes are also no stranger to campaigning for change in relation to the UK Law Reform and Healthcare policy.
They are passionate about developing an organisation which is balanced and supports everyone, and through realising the gaps in the journey process, My Surrogacy Journey was created.
7
MSJ Mission & Values
Mission statement
It's all about our Members. Our commitment is to ensure that we define a parental pathway through Surrogacy that is trusted, professional and supported every step of the way. The unrivalled levels of counselling and practical support from a network of surrogacy professionals and experts, medics and clinicians, combined with some of the latest technology platforms in the fertility industry, is a first in the world of surrogacy. We have considered everything.
Our values
Balanced Inclusive Innovative Trusted Educational Transparent Choice
9
MSJ Charter
My Surrogacy Journey is committed to ensuring that all Members are treated equally.
We promise to guide all our Members through every step of their journey, with transparency and equality ensuring our Surrogates, Known Egg Donors and Intended Parents are protected and supported. At the heart of this is the welfare of every child born through My Surrogacy Journey.
Every Directory Member and stakeholder must agree to operating within the MSJ charter. All Intended Parents, Surrogates and Known Egg Donors must also recognise these standards and agree to the principals upon which My Surrogacy Journey is founded.
Commitments
The wellbeing of any woman will not be compromised in the pursuit of a surrogacy agreement.
All members agree to appropriate counselling prior to starting a journey.
All Surrogates and Known Egg Donors have fully understood and agreed to, without coercion, all aspects of any contract / an arrangement (in the case of the UK), entered into.
No surrogacy journey for Intended Parents whose country of origin will not grant citizenship for children born into surrogacy will be arranged.
A surrogacy journey is built on trust, respect, partnership and/or friendship.
All parties involved in My Surrogacy Journey agree to full transparency and will provide regular updates, on request, by our Members.
All parties dealing with our Members will always provide a range of choices and ensure that our Members are fully informed of their options.
Any relationship entered into through My Surrogacy Journey will always be balanced to ensure everyone is considered.
We will collectively agree to continue educating each other about legislative changes related to either Domestic or International Surrogacy. With the ultimate goal to teach and improve all parties' understanding of the legalities related to Surrogacy and the impact on our Members.
All parties will be respectful of all our Members, by the language we use, the pronouns we choose, to ensure that the tone of voice is always inclusive
11 www.MySurrogacyJourney.com
Changing the Game
When Michael and Wes began their journey the demand on other not-for-profit organisations meant they had to explore independent UK Surrogacy.
They dived deep into the online Surrogacy communities, made a tonne of friends and contacts and began learning about UK Surrogacy, the do's and don'ts, the clinics who genuinely specialise in Surrogacy, Egg Donor wait lists, the current Law and the reform, the Parental Order process and the limited professional counselling available. It was clear there was an opportunity to combine technology with support, and to also bring together a team of Fertility and Surrogacy experts to form one of the most admired Advisory Boards for a UK Surrogacy Not for Profit organisation, ensuring every member is supported equally and has a voice.
The first UK family building finance product – Hatchling Fertility Finance
Welcome to Hatchling; a finance product designed to help get you started on your fertility and family building journey.
Often the barrier with building your family with reproductive medicine can be the cash reserves to begin the initial treatment and costs attributed to it, especially related to international surrogacy.
UK surrogacy fertility treatment can cost (with donor eggs) up to £26,000, plus your surrogate's expenses of a further £10k - £15k. Even more costly is a US family building journey, this can cost around $160k - $200k, therefore we wanted to find the solution to legitimately allow you to finance the complete experience, including legal and insurance fees and even our membership costs.
We're passionate about tackling some of the challenges around financial infertility for those in the UK, and this product is testament to this. Whether you're wanting to build your family in the UK via Surrogacy, or you want an international treatment pathway – we have the only UK solution of its kind available; and we've cracked it! With borrowing starting from £25,001 – to in excess of £500,000, we wanted to ensure everyone has options to complete their family building.
We have developed an exclusive relationship with the FCA regulated underwriters. This product was created and designed with all of our lived experience in mind. A product which takes the stress out of raising funds for domestic surrogacy IVF treatment or for an international family building journey.
Added flexibility
An international family building journey can have multiple staged payments along the way. Therefore, our product has the added flexibility to 'draw down' cash/dollars when you need it, meaning you only pay interest (and pay) on what you're using. International currency exchange is managed via Cornhill FX. This allows you to trade professionally with our experts and purchase high volumes of cash.
Included in our Membership are several other UK firsts for a UK Surrogacy organisation such as ten hours of emotional support including professional BICA counselling throughout the entire journey, Pre-Conception genetic testing and New-born screening, offered from Igenomix. An extensive educational and document library covering all aspects of the journey, which goes beyond the birth, ensuring that all parties are medically, emotionally and legally informed.
All Intended Parents also receive home Sperm Testing kits via ExSeed, the leading testing and fertility improvement kit designed to further support and help encourage men to speak up and get fit for fertility.
One of the challenges for Surrogates and Known Egg Donors can be the blood tests required for your sexual health screening and onboarding. Our friends at Hertility Health will ensure all your screening and blood tests, including ovarian egg reserve levels (a AMH test) for Known Egg Donors is carried out in the privacy of your own home with a simple finger prick test. No racing around to book Doctors or hospital appointments. Simple, and designed around you.
To ease the pressure on fertility clinics, we have also partnered with EngagedMD, a consent platform ensuring complex regulatory HFEA consents are captured as part of the membership with My Surrogacy Journey – allowing clinics to concentrate more on patient care. Intended Parents and Known Egg Donors also receive two-year membership to The Donor Conception Network, allowing further access to support and information for donor conceived families and children. A specialist e-Midwife will also help guide and support those on their journey too. We also provide support to Surrogates and IP's via a Fertility Dietitian thanks to UK Fertility Nutrition, taking care of getting fit for fertility and maintaining a healthy diet through pregnancy.
My Surrogacy Journey has partnered with Fenomatch, facial matching software which compares over 12,000 biometric measurements to find the donor with the greatest facial resemblance to the Intended Parent(s), taking known egg donor matching to another level.
Birthing options are very important to every pregnancy, this is why our partnership with The Mindful Birth Group means your Surrogate is supported virtually, when understanding all the birthing options, including the how to practice mindfulness, and hypnobirthing specific to pregnancy and birth. This will help to support everyone during your wonderful and highly emotional journey. We've also ensured that Intended Parents understand the birthing process which in turn will help them support their surrogate better.
Lush Tums are also on board to allow Intended Parents and Surrogates to explore pregnancy Yoga together. Connect with your surrogate and your pregnancy, or if you're a surrogate who enjoys yoga; try this wonderful class.
Quite often Intended Parents via Surrogacy are excluded from or don't quite fit into the norm that is antenatal classes. This tends to be challenging to find a suitable class, we decided to change that! We've partnered with Born Human. Founded from a unique perspective of lived experience, clinical and academic expertise we work with parents in diverse settings to provide education, support their mental wellbeing and find a healthy balance that recognises them as individuals and as parents.
Parenthood is a major cause of stress, anxiety and other mental health concerns. By creating safe, confidential and non judgemental spaces to explore people's journeys, our programmes are designed to encourage honest conversations and normalise those challenges.
Daddy – The Sleep Consultant is also providing his incredible support via a 1:1 two-hour consultation which covers the Foundations of Sleep, with further programmes available should you need them.
When you're ready to bring your baby home we've also partnered with The Doula Association, providing you with exceptional support from your very own personal Doula. New babies don't come with instructions unfortunately, but with this wonderful collaboration we will ensure all the basics (and beyond) are covered, we're committed to supporting more new Parents, caring for their baby. Through our Surrogate membership a Doula will also support your surrogate too, with birth preparation and both birth recovery support. You see – we've thought of everything.
13 www.MySurrogacyJourney.com 13
MSJ Partners Gr Th
Meet the team
Wes Johnson-Ellis
Founder, Operations Director & Same Sex IP Membership Co-ordinator
Michael Johnson-Ellis
Founder, Marketing Director & Irish IP Membership Co-ordinator
Francesca Steyn Founder, Fertility Nurse Specialist & Clinical Lead
Gina Kinson Surrogate Membership Co-ordinator
Anna Buxton UK Hetero IP's & International Surrogacy Membership Co-ordinator
Kelly Dwyer Directory Membership Co-ordinator
Maureen Osayi Irish IP Membership Support Co-ordinator
Kellie Lombard
Membership Sales UK & Europe
Tracey Sainsbury
Senior Fertility Counsellor
John Lippitt Senior Fertility Counsellor
Kelly Da Silva Fertility Mentor
Hayley Aldis Surrogate Co-ordinator
Mary Tatlow Project Co-ordinator
Leigh Harris Financial Controller
Sophie Smith
Known Egg Donor & Hetero IP Co-ordinator
Advisory Board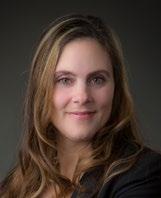 15 www.MySurrogacyJourney.com
Francesca Steyn Nursing and Clinical
Andrew Spearman Head of Family Law, Laytons LLP Surrogacy Law
John Lippett Senior Fertility Counsellor BICA Member Counselling
Tracey Sainsbury Senior Fertility Counsellor BICA Accredited Counselling
Nina Barnsley Director of Donor Conception Network Donor Conceived Support
James Lawford-Davies Partner, Hill Dickinson LLP Quality and Compliance
Anna Buxton Hetero IP's & International Surrogacy
Gina Kinson Experienced Surrogate
Carole Gilling Smith Medical Director & CEO, The Agora Fertility/HIV+/Trans Patients
Lyndon Miles Director & Consultant Embryologist at CRGW Scientific
Kelly Da Silva Emotional Support and Fertility Treatment Support
Sophie Martin Registered Midwife The Infertile Midwife
Dr Kirsty Horsey Director of Education, Reader in Law Kent Law School, University of Kent
Hilary Smith International Client Relations, UK & Europe Extraordinary Conceptions Surrogacy & Egg Donation
Richard B. Vaughn, Esq. Founder, International Fertility Law Group Inc.
Dr Said Daneshmand Internationally Recognised Fertility Specialist San Diego Fertility Centre
David Ogutu MRCOG Medical Director, Consultant Gynaecologist Herts & Essex Fertility Centre
Rachel West Partner at Carbert Waite, LLP Specialist Canadian Surrogacy Attorney
Mr Ali Al Chami Fertility Consultant, CRGH
Kreena Dhiman Cancer & Fertility Advocate
Michelle Avery Canadian Fertility Consultant Specialist, JA Surrogacy Consulting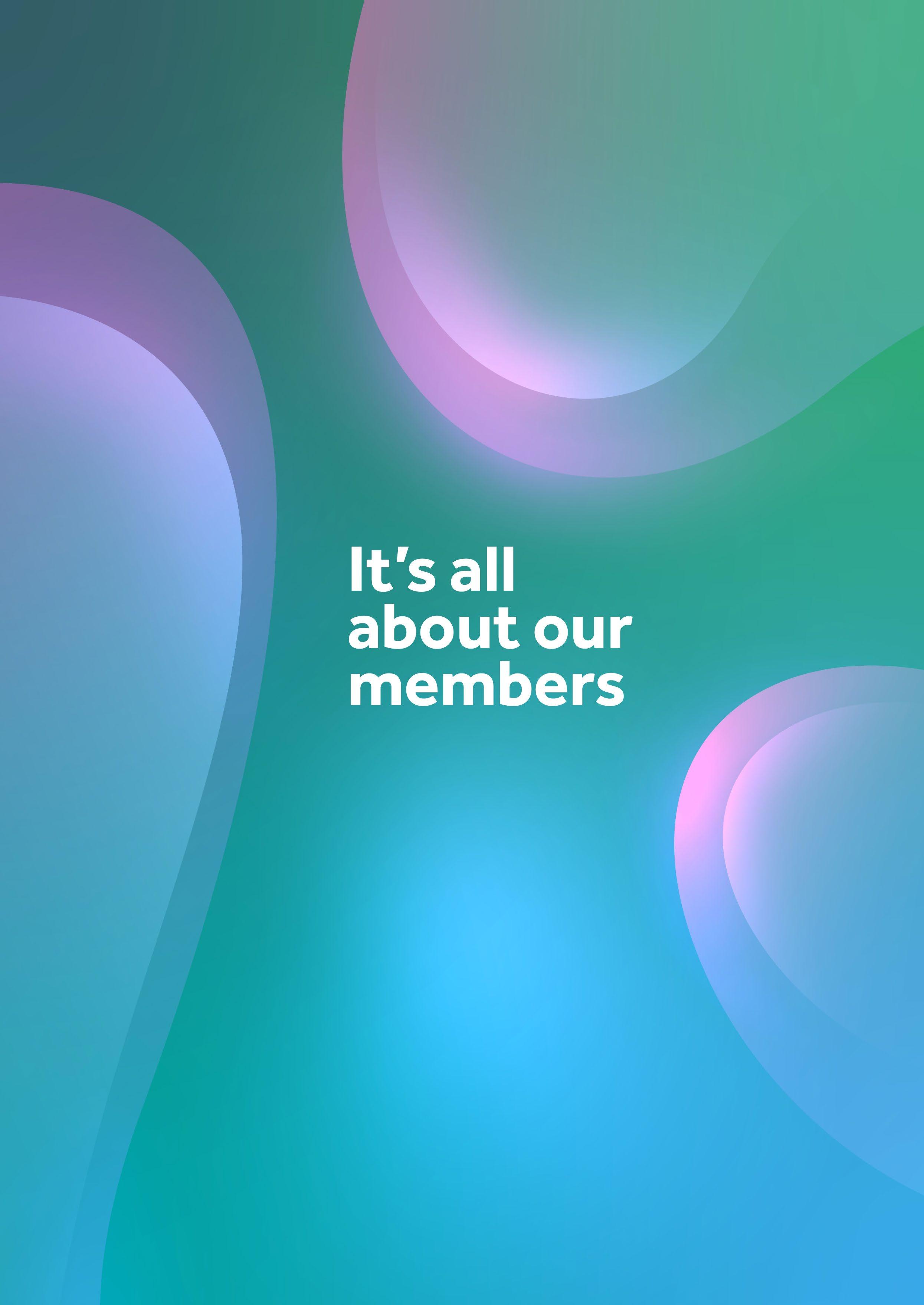 It's all about our members
When we say 'it's all about our Members', we mean it. For us, Members are Surrogates, Intended Parents, Known Egg Donors and those offering services (Directory Members) to our Membership community, via the member portal.
IP Concierge Membership UK (Hetero, Same Sex & Solo)
It is our promise to our members that they are provided with the necessary emotional, practical, and logistical support at every stage of the parenting journey. We have thought of every single step in the process so that our intended parents can educate, prepare and budget for their journey.
We know from experience, both bitter and sweet, that a successful surrogacy journey relies on everyone involved being emotionally, legally, and medically informed thus ensuring that every relationship is built on honesty and transparency. The vital importance of preparation, knowledge and support cannot be overstated for a responsible and successful surrogacy journey. We have seen too many times that shortcutting the journey has found people lost and unable to reach their destination.
What is included within the Membership?
The IP Concierge Membership for US/Canada Surrogacy roadmap is divided into eight crucial and defined journey stages each of which are packed with essential resources to support you, right when you need it. On Pages 21 and 23 we have outlined each of the eight stages and the benefits you will need at each point. As you will see, a journey begins with giving you the knowledge and understanding of what it means to undertake an international surrogacy journey.
We want to ensure that no one ever starts a journey not fully understanding every part of the process, including helping you plan a very detailed budget.
Our Membership Directory means that when you choose your clinic, agency and lawyer, you can rest assured that you are choosing between some of the most expert and experienced professionals in the US and Canada for international surrogacy.
Additional benefits include Carrier testing which can save money off your clinics costs and you will have a legal consultations with both a UK lawyer and a US or Canadian attorney. Leading experts in Fertility and Family Law will help you understand the UK Parental Order process.
We've mapped out the practical support you will need for example what you need to take with you when your baby is born, how long do you need to stay in the US or Canada for, how you fly home with a new-born. During your pregnancy, you will have access to antenatal classes specifically for Intended Parents, virtual birthing sessions via our partners, as well as your own e-Midwife.
17 www.MySurrogacyJourney.com
How long is the membership valid for?
The two-year membership fee includes all the benefits listed on the membership roadmap. Should you wish to put your membership on hold before a confirmed pregnancy, then you can up to a maximum of six months. This allows you to take the time you need away from the process and restart your journey when you are ready.
You can also look at extending your membership should your journey take longer than you expected. Please note that for when you are ready, sibling journey discount fees are available.
Pricing & Payment
Concierge Membership International £5750 (paid upon joining)
All prices are subject to VAT
www.MySurrogacyJourney.com
19
A br
Intended Parents Concierge
Member benefits
Getting started
■ My Surrogacy Journey (MSJ) welcome pack with Surrogacy and Intended Parent (IP) information to get you started on your journey
■ IP Profile building assistance programme
■ Introduction to your MSJ Co-ordinator
■ Budget planning support session
Emotional Support
■ 1 hour confidential clinical consultation
■ Virtual sessions with your MSJ Co-ordinator
■ 4 hours of virtual sessions with a BICA accredited specialist counselling
■ 2 hours of virtual sessions with your Fertility Mentor
■ Genetic counselling
The Legals
■ Legal Consultation – UK Law – UK Specialist Surrogacy Lawyer
■ Legal Consultation – US/CAN Law - US/CAN Specialist Surrogacy Attorney
■ Will writing service discounted to £700 with a £200 voucher included
■ Legal Consultation – Gaining US/CAN Passport - US/CAN Specialist Surrogacy Attorney
■ Parental Order support, including the CAFCASS process
■ Fertility/Parental rights in the workplace helpline
Practical Support
■ Access to MSJ Document Template Library
■ UK based Co-ordinator
■ Over 150 pieces of educational content designed to guide and educate you at every stage of your journey
■ Dedicated IP helpline
■ Access to a carefully created Directory of products and professional services that you will need throughout your journey, we've done the research for you
■ Access to MSJ closed FB groups
■ Access to monthly MSJ webinars
■ Support your surrogate package
■ Access to Family Building Finance Product
■ International Surrogacy Insurance –1 hour consultation
■ Quarterly MSJ social events
■ Tickets to The Modern Family Show
■ 2 years membership to Donor Conception Network
■ Travel Concierge Service
■ MSJ Passport
Trying to conceive, Clinics & Science
■ Carrier testing - CGT PLUS - analyses 450 genes related to 550 diseases (for one Intended Parent)
■ ExSeed home sperm testing kit
■ Fertility Clinic treatment comparison
■ Surrogacy & Fertility explained programme
■ UK and US/CAN Clinic matching service and co-ordination
■ Sperm / Embryo Cryo shipping co-ordination (cost of shipping not included)
■ Guidance on quarantine and sperm/embryo cryopreservation
■ Guidance on donor matching and the egg donation process
■ Access to EngagedMD consents and information platform
■ Future embryo management support
■ 2 virtual consultations (1 hour each) with a specialist fertility dietitian
■ E-Fertility nurse support throughout
Pregnancy
■ International birthing preparation programme
■ Postnatal educational sessions
■ 1 hour virtual birthing session with The Mindful Birthing Group
■ Baby first aid class
■ E-midwife support throughout by a qualified Midwife
Birth & Post Birth
■ Preparing for baby programme5 hours of virtual Doula sessions
■ Preparing for baby programmeabroad, travelling home and settling home
■ Essential equipment list for your new arrival
■ Post birth NHS Support service
■ Birth registration service
■ IP & newborn baby gift
Future Families
■ Parenting discount directory
■ New arrival gift list
■ New family casual photo shoot
MySurrogacyJourney.com
A br
Intended Parents Concierge
Member benefits
Getting started
■ My Surrogacy Journey (MSJ) welcome pack with Surrogacy and Intended Parent (IP) information to get you started on your journey
■ IP Profile building assistance programme
■ Introduction to your MSJ Co-ordinator
■ Budget planning support session
Emotional Support
■ 1 hour confidential clinical consultation
■ Virtual sessions with your MSJ Co-ordinator
■ 4 hours of virtual sessions with a BICA accredited specialist counsellor
■ 2 hours of virtual sessions with your Fertility Mentor
■ Genetic counselling
The Legals
■ Legal Consultation – UK Law – UK Specialist Surrogacy Lawyer
■ Legal Consultation – US/CAN Law - US/CAN Specialist Surrogacy Attorney
■ Will writing service discounted to £700 with a £200 voucher included
■ Legal Consultation – Gaining US/CAN Passport - US/CAN Specialist Surrogacy Attorney
■ Parental Order support, including the CAFCASS process
■ Fertility/Parental rights in the workplace helpline
Practical Support
■ Access to MSJ Document Template Library
■ UK based Co-ordinator
■ Over 150 pieces of educational content designed to guide and educate you at every stage of your journey
■ Dedicated IP helpline
■ Access to a carefully created Directory of products and professional services that you will need throughout your journey, we've done the research for you
■ Access to MSJ closed FB groups
■ Access to monthly MSJ webinars
■ Support your surrogate package
■ Access to Family Building Finance Product
■ International Surrogacy Insurance –1 hour consultation
■ Quarterly MSJ social events
■ Tickets to The Modern Family Show
■ 2 years membership to Donor Conception Network
■ Travel Concierge Service
■ MSJ Passport
Trying to conceive, Clinics & Science
■ Carrier testing - CGT PLUS - analyses 450 genes related to 550 diseases (for one Intended Parent)
■ ExSeed home sperm testing kit
■ Fertility Clinic treatment comparison
■ Surrogacy & Fertility explained programme
■ UK and US/CAN Clinic matching service and co-ordination
■ Sperm / Embryo Cryo shipping co-ordination (cost of shipping not included)
■ Guidance on quarantine and sperm/embryo cryopreservation
■ Guidance on donor matching and the egg donation process
■ Access to EngagedMD consents and information platform
■ Future embryo management support
■ 2 virtual consultations (1 hour each) with a specialist fertility dietitian
■ E-Fertility nurse support throughout
Pregnancy
■ International birthing preparation programme
■ Postnatal educational sessions
■ 1 hour virtual birthing session with The Mindful Birthing Group
■ Baby first aid class
■ E-midwife support throughout by a qualified Midwife
Birth & Post Birth
■ Preparing for baby programme5 hours of virtual Doula sessions
■ Preparing for baby programmeabroad, travelling home and settling home
■ Essential equipment list for your new arrival
■ Post birth NHS Support service
■ Birth registration service
■ IP & newborn baby gift
Future Families
■ Parenting discount directory
■ New arrival gift list
■ New family casual photo shoot
MySurrogacyJourney.com
A brand of