#ISSUE86 #DEC2022 #downhill #race #china #monduro #india #10years #mtbmagasia #gritty #in #mexico #city #against #gravity #mtbmagasia #10years
supported by iXS since beginning
#COVER #LOSANGCHOPEL #RIDER #MEDAN #DEC2022 #ISSUE86
#AGAINST #GRAVITY #SWITZERLAND #MTBMAGASIA #10YEARS #10YEARS #MTBMAGASIA #MONDURO #INDIA #DOWNHILL #RACE #CHINA #GRITTY #IN #MEXICO #CITY
supported by SDG since beginning
WORDS
MATTHEW MACDONALD
Ten years????
When Mesum let me know that MTBMag India (now mtbmagasia) was putting out its 10th anniversary issue, and asked me to write something for it, I had to catch myself because it was such a jolt.
See, I've never done particularly well with the concept of time.
Mesum was always the man for that: making sure that we were on schedule and that connections were made whenever we'd load up to catch a taxi, a bus, a plane, a train… or, in one case, a truck ascending the steepest mountain I had ever been on as we both quieted down under the darkening skies of a typhoon that was bearing down on us.
All of that and more – long put in mental storage – immediately came rushing back, 10 years, half a world, and what feels like a whole lifetime away, as I reread his text.
Then, all at once, it hit me: I felt great.
That's the thing with Mesum. He could always get you up for the task at hand (and getting back down that mountain in that typhoon was one hell of a memorable task to pull off – for both of us – without ending up in the hospital) by setting an achievable goal for everyone that promised both a meaningful intangible reward (the satisfaction of meeting the set goal) along with some pleasantly tangible ones (a good meal, washed down with more than a few Chinese beers, cigarettes, and a bunch of entertaining stories and laughs).
Thinking back, I can't remember a single time – in any of Mesum's downhill adventures that I was lucky enough to be part of – that he didn't make good on those promises.
To refresh my memory a little more, I dug out the introduction that I had written for Mesum when the first issue of MTBMag India came out back in February, 2012. It brought me right back to that Zijin Shan trail on that hot Sunday morning in Nanjing, and to Mesum's patient explanations of how to photograph him making a jump (he needed someone to photograph him for the magazine, and he also wanted to help me with my photography) even after I kept on messing it up. It also brought back the fear that I felt as I ran to where he had flown off the trail, crashing down into some brambles, likely from exhaustion.
As I looked at that inaugural issue and those introductions for the first time in a decade, more came back to me: Mesum's tales of photographing Hans "No Way" Rey on a 2011 Adidas sponsored tour of northern India, and Prateek Singh's visit to Nanjing during the dangerously oppressive summer of 2013, during which he and Mesum would go out riding in the predawn hours to avoid almost certain suffocation and/or heat stroke.
I saw also that my introduction had been written with the immediacy and vividness of an event still fresh in my memory, but with an unawareness of what was yet to come.
The year Mesum started his magazine, he also formed a downhill racing team that spent part of that year competing on a regional Chinese tour. Thinking that it might make for a good story, I pitched the idea to a US-China cultural magazine in the States, it was accepted, and I began following Mesum and his teammates Gueno Dubost and Marco Jaggi – and the Chinese riders they competed against –through the course of the season.
During those months, I received a much longer and deeper exposure to competitive downhill racing and what went into it: the skill, the adrenaline, the danger, the discipline, the injuries, the bonhomie, the camaraderie, and something else: the panache.
Panache.
Mesum, Gueno, and Marco had so much of it that they made pink the new black.
I also had the opportunity to observe how Mesum held his group together, kept it moving in one direction, and
channeled everyone's love for what they were doing… even though none of them may have completely understood why, exactly, they were doing it.
That almost irrational love of it all is what got Mesum onto a plane – with his bike –and down to Chang Sha, Hunan that late summer, where he got a lift to the top of that aforementioned mountain to ride/ skid down it underneath the angry edge of a typhoon, where there were crashes and gashes and broken bones, stretcher bearers and ambulances, rain and mud, and general misery and dismay for anyone up top, down low, or in between.
And that was only training day.
That optimistic dedication and goal oriented attitude that Mesum threw into his racing, managing his team, and even helping me to get his photos right are the exact same qualities that have kept MTBMag Asia in business and going strong all these years later.
The really beautiful thing is that Mesum has chosen to share with you some of what all of us – Hans, Gueno, Marco, Prateek, me, and so many others over so many years – have had the good fortune to experience with him in a rush of crazily focused enjoyment.
It doesn't matter if you've never been to India or China, or if you've never even been on a mountain bike before – all you have to do is click on an issue and see where it takes you.
Pretty soon, you'll be sending it, too.
TEN YEARS!!!!!!! RIDE ON!!!!!!!!
- Matthew MacDonald (AKA: Coach)
supported
by FORBIKE since 2017
Monduro Mon stands for Monpa and Duro is the last part of Enduro, so Monduro is Enduro race in the land of the Monpas. Enduro in its most basic definition is a type of Mountain Biking racing where the downhill are timed and the uphills are mandatory but not timed. Riders are timed in stages in that are primarily downhill with neutral "Transfer "stages in between.
The Monpa or Mönpa is a major tribe of Arunachal Pradesh in northeastern India. The Tawang Monpas have a migration history from Changrelung. The Monpa are believed to be the only nomadic tribe in Northeast India – they are totally dependent on animals like sheep, cow, yak, goats and horses.
In Tawang - Arunachal Pradesh, India (3048m.a.s.l)
MONDURO WORDS MONDURO
PHOTOS
Tawang Cycling Association was formed by a group of like minded MTB enthusiasts. The core members of the group had been riding long before the menace of Covid took at large. The Association has been inspiring the youth of the district to take up cycling and to take care of health and not to indulge into drugs etc. The organization plans on making Tawang a paradise for Mountain Biking and adventure tourism hotspot of the country. Further the organization also plans to throw some light on the possibility of a whole new form of Tourism i.e Mountain biking Tourism and it would open up a whole new range of opportunities for the Locals of the district and state as a whole.
It would be a great step ahead in opening up a sustainable and environmental friendly way of tourism in Arunachal Pradesh. The organization aims at making Tawang the new hotspot for MTB.
Tawang is perched at an altitude of 10000ft in the Himalayan range sharing its border with Tibet to its north and Bhutan to its west. It is one of the tourist hotspots in the beautiful state of Arunachal Pradesh, with perfect weather and terrain for mountain biking. The place also has a rich history with cultural background and is blessed with so many trails all around the district which was used in the days before the proper roads
were constructed. It is really fascinating to know that almost every route and trail has a story behind it, and we have been obsessed with exploring more of them and to develop them so that we can relive the history of these trails on our bikes. We are sure that the world would definitely want to take a ride on these historical trails. The trail also includes the very particular trail that was used by the 6th Dalai Lama to go to Tibet in the 17th Century. Tawang has one of the best network of Trails in the whole country. The trail stretches for many miles and it is an epic mixture of Gnarly rock section and technical sections. These trails present a great challenge to the riders as the
altitude of these trails ranges from 14000ft to 8000ft.
An Enduro Mountain Biking event took place at Tawang Arunachal Pradesh from the 9th to 13th of November 2022. The budding event has gained massive popularity among mountain biking enthusiasts in India and overseas. The 1st edition of the event boasted of participants like Rajesh Magar of Nepal, who was awarded the National Geographic Adventurer of the year 2018, and who also went on to win the title last year. Monduro began its journey when a group of mountain biking enthusiasts from Tawang decided to promote the town as a mountain biking paradise when they discovered
the long lost trails with historic significance within the Tawang township. Later, they went on to form a group and named it The Tawang Cycling Association. This year's edition continued to mesmerize the participants with its gnarly trails and challenging environment. The champ of the event, British national Mr Christopher Ashok Keeling, took home the respectable title. The TCA also hosted a XCO event, with Mr Kamlesh Rana from The Indian Army emerging as the deserving winner. The organisers of the event are planning on improving the event in the years to come, and providing a bigger and larger than life experience for the riders in the long run. Wink!!* It is already one of
the highest Enduro race of the world at an altitude of 14400 ft (4390m.a.s.l.) and could go higher in future editions.
CHECK OUT MORE
FROM THE RACE ON THE YOUTUBE
MONDURO
ACTION
CHANNEL OF
: HERE
supported by S-PARTS since 2017
November on the east coast of China, rainy days and a grey cloudy sky held on for days already. I normally would put myself just on the couch at home, watching new episodes of some of my fav MTB youtube channels and waiting for the few sunny dry days for riding. But not when there is a race, this is one of the rare chances to finally meet up with other riders and basically ride together. AND: the race season here in China reaches till the end of November – despite the rain we have a quiet cozy 15 to 17 degrees Celsius.
上虞山
End of RacingintheFoggyShangyuMountains
PHOTOS AURELIUS SATLOW WORDS AURELIUS SATLOW
And last but not least: it's still "Coronatime" here, and the race organizers finally got green lights from the higher state boards and so they took the chance to still hold that race, although it had been planned much earlier.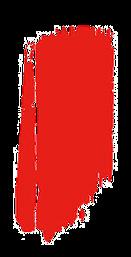 I haven't had ridden my DH bike for a long time, and the mountain area where I was heading at 7 A.M. was totally new for me – I hoped the track wouldn't be too hard for my untrained legs and stagnating skills. Departing from Ningbo City after a 1.5 hour car drive, I reached the village beside the little mountain range. They had put up a reception desk directly in front of the entrance of a big respectable old, or at least oldlooking, traditional Buddhist temple with its typical yellowish walls and bowed dragon-tail-like roofs.
This race is one of the races in the region that are often organized by HIBP (short for "Hangzhou International Bikepark"). Back in 2019, I reported here in the mag about an HIBP Enduro race on another venue near Ninghai. So, that time they called it Downhill race, though it seems the Chinese MTB scene goes the same way as the western scene does: using Enduro bikes to ride downhill.Arriving on the parking lot, one of the race organizer came along, greeted me, and told me that this year I'd be the only foreign rider – last year there
上 虞 山
had been a couple of us. I asked around and found out that many of them live in Shanghai, and due to the strict Zero-Covid policy of the Chinese government, it is still complicated for them to leave the city and/or return.
Soon other riders arrived and I saw familiar faces, rider friends I haven't met for quite a while. One of them was "Arsee" from Hangzhou, 36 years old and riding since 2010. I met him the first time in 2019 in Ninghai and I often saw him actively participating in the chats in different mountain biking WeChat groups – local ones as well as countrywide. In China, if you stay longer in one area, you actually see the same pretty small group of riders coming to all the races. And this area, the Yangtse River Delta, is almost as big as the whole of Germany. This proved to me again how different a MTB scene can be: first and for comparison: in Germany one probably wouldn't drive 4 to 5 hours from Hamburg to Stadt Steinach in Thuringia to attend a race where only a bunch of 30 riders compete on an only 1.4 kilometers short track without getting any useful racing points. But here this is normal to see - for example, one Chinese rider made the 4 hour car drive from Nanjing to race here.
I talked a bit more with Arsee about his view on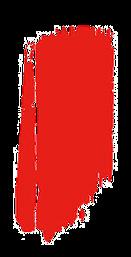 上 虞 山
the meaning of MTB. The different scenes and cultures here in China and over in Europe definitely share the core ideas: having fun by riding, being outside, feeling the excitement and meeting good friends.After the little chat we started to push up our bikes, actually right on the path of the race track, because the mountain was too steep and narrow to have a kind of second way for cars or anything. So, it happened that we sometimes had to jump to the side to make way for riders that suddenly dashed down around the corner. It was common to hear these riders shouting in advance to warn people on the track that they were coming.
After about 25 minutes pushing we reached the top, and my Jersey was already soaked from sweat inside and outside from the ongoing slight rain or rain drops falling off the trees above. I enjoyed the greyish foggy silent mountainous scenery. Because I totally forgot that I'd released the air of my front suspension at the last time, and since I didn't bring my shock-pump, I actually couldn't do a proper ride down the track. It was more a rolling down. But I actually didn't mind that, because the low speed gave me the chance to do like a second track walk just downwards, and also to get used to the slippery-as-dogshit-ground. Before my second practice run, then, I borrowed a pump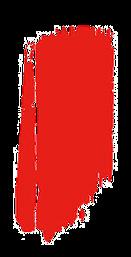 上 虞 山
from others of course. The track wasn't very difficult, but the wet conditions and the "need for speed" at the same time made it pretty tricky and slightly technical; no big jumps, but some rocks, roots, some steep and at the same time narrow sections, and a high speed gap jump into the goal area. The gap wasn't big, about 2m, but still too "impressive" for some of the riders, who preferred the chicken line.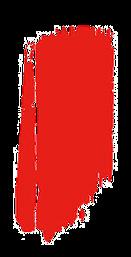 Lunchtime! Every rider got a menu of a cheap but tasty Chinese food, fortunately inside of a little house. I had the chance to sit beside Zhou Xiaolong, one of the fastest guys off-road on two wheels, locally and nationally. He is a tall quite guy, every time I see him he reminds me a little bit of Emil Johansson, but with an Asian face. During that talk I realized again that MTB in some aspects is indeed universal and cross-cultural, because what Xiaolong says and likes about MTB is something most of my western MTB friends would definitely relate to: putting all one's concentration and focus on the riding and forgetting about everything else; second, the sport gets you to very different places and here, brings you to together with new different people and, now this seems important for Chinese riders: different food! That could perhaps be a special Chinese thing, since the food across China can be very
上 虞 山
different compared with, for one European example, somewhere like the UK.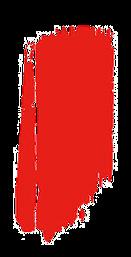 After the lunch I felt that the two times pushing up the about 160 metres were already exhausting for my untrained legs, so I decided to rest and save energy for the next race day. So, switch to the next morning: me and 7 other riders constituting the "EliteGroup" had gathered in the morning at 8:45am on the top of the still-foggy little mountain ridge which is covered by the jungle-like green trees, standing dense everywhere except the trail, which thus looks like a channel to ride through. At 9:20 the first rider started and I was the second. They had even arranged a local TV broadcaster who put up several big cameras along the track for an online live-stream. I quickly forwarded the link for the live broadcast before I pedalled my bike into the green slippery wormhole.
Although I went off the track after one of the steep muddy downslopes, I managed to make up some time by getting my tires hopping over a bunch of wet rocks rising out of the middle of the track, and finally gapped into the finish-area. For me personally, my run wasn't too bad, but not good enough for a podium, and to be honest: I even came in last. The rest of the time after my race run, I first watched the Open group with 14 riders,
上 虞 山
the kids' group with 5 riders, the Electric bike group with 3 riders and the women's group, consisting of a 27 year-old and a 6 year-old rider – where the latter one beat the first one, who was racing for the first time. I asked her and she actually was just happy to make it safely down the track without major crashes, and even being a faster than in her practice run. The fast guy Zhou Xiaolong could not defend his dominance that time, and got beaten by Chen Lin by 3.5 secs. Ending up as the last one with a 45 sec gap to the first place didn't made me feel sad or anything; instead, all in all, I really just enjoyed being on the bike again, and being outside on the Chinese mountainside, breathing fresh air, finally having put my tires into the dirt after a long time of not riding, and seeing old friends whom I haven't met for a while.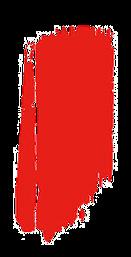 上 虞 山
supported by SPANK since beginning
PHOTOS CARMEN REY WORDS HANS REY