13 minute read
The Good Stuff MI Industry Gives Back After Unprecedented Year
the
MI INDUSTRY GIVES BACK AFTER UNPRECEDENTED YEAR
good stuff
During the past year, MI manufacturers and retailers alike have stepped up in ways like never before to help charities, their local communities and more. Here are some examples of these efforts.
MANUFACTURERS
D'ADDARIO & CO.
D'Addario donated 40,000 Dynatomy Face Shields to help safeguard organizations across Long Island, N.Y. It gave back to its community and provided much-needed personal protective equipment (PPE) to everyone, especially those who need specific accommodations. On Feb. 26, Suffolk County Legislator Tom Cilmi and presiding officer Robert Calarco met with D'Addario CEO John D'Addario III to accept a portion of the donated face shields on behalf of Suffolk County's (N.Y.) 18 legislative districts. "The Suffolk County Legislature has been heavily involved with securing and distributing PPE to constituents in need. We are grateful to D'Addario for this generous donation and to legislator Tom Cilmi for helping to arrange it," said Calarco. "It has been truly incredible to see how companies like D'Addario have used their resources to help with the tremendous lift that is fighting this pandemic. D'Addario's pivot from producing drumheads to engineering face shields is an extraordinary example of ingenuity and goodwill in the face of dire challenges. This collaborative spirit is a hallmark of Long Island's exceptional business community." A year ago, D'Addario was directed to close its Farmingdale factories by the State of New York. A small group of D'Addario product development and manufacturing engineers, led by chief innovation officer, Jim D'Addario, met to find a way to make medical face shields from materials normally used to make Evans Drumheads. By working with Mylar film, D'Addario's own drumhead manufacturing equipment and in coordination with nearby suppliers for a few essential materials, the D'Addario team had working prototypes within several days, gaining permission from the state of New York to reopen the Evans Drumhead factory. Production began within weeks, and today, two million face shields have been shipped to medical professionals, small business owners and consumers across North America. "I am incredibly proud of the way our family of employees stepped up to manufacture PPE when it was needed," said D'Addario CEO John D'Addario III. "On a more personal note, being able to donate our face shields across Long Island is a particular source of pride given this is our home, and we're helping to protect our neighbors and their families." D'Addario has also focused donation efforts on organizations servicing the autistic, deaf and hard-of-hearing communities that cannot wear masks. These organizations include: The Mill Neck Family of Organizations, made up of a group of nonprofits dedicated to helping create a world in which deaf and hard-of-hearing individuals are included, empowered, celebrated and embraced as equals; Nassau Suffolk Services for Autism, dedicated to the education and treatment of individuals with autism spectrum disorders; Cleary School for the Deaf, a private, statesupported program that has served the deaf community of Long Island since 1925; The EJ Autism Foundation, dedicated to creating awareness around Autism and supporting programs and schools on Long Island that currently work with children on the spectrum; and AHRC Suffolk, which provides support and advocates for individuals of all ages with unique abilities and challenges, providing individualized, high-quality services utilizing person-centered approaches assisting them to discover and define their own quality of life. Other organizations who've received donations include the Long Island State Veterans Home, Northwell Health/Huntington Hospital and Catholic Health Good Samaritan Hospital.
To many, musical instruments are works of art in and of themselves. But what if they could be used as a medium to create an entirely new art form and raise money for Orange County not-for-profit organizations at the same time? The Yamaha Cares Upcycle Program does just that, and the first results of this initiative are on display at the Able ARTS Work Gallery in Long Beach, Calif. Upcycling is a creative reuse of products into new materials or products of better quality and environmental value. Buena Park, Calif.-based Yamaha Corporation of America donated more than 200 "upcycled" musical instruments — slightly blemished guitars, cellos and violins — to four Orange County not-for-profit organizations, which then collaborated with local artists and students to transform them into new works of art. The organizations — Able ARTS Work, Anaheim Elementary School District, Boys & Girls Club of Buena Park, and KatrinaKures/CHOC — are now putting their creations on full display at the Able ARTS Work Gallery, encouraging their supporters to purchase them, which raises funds for the organizations in new, innovative ways. Upcycled guitars sent by Yamaha to the Anaheim Elementary School District were turned into new pieces of art by families, the Muzeo Art group, as well as teachers and employees. Some chose to paint scenes on the guitars, while others chose to transform and repurpose their guitars into other useful or decorative items. One such Muzeo artist, Robert Holton, not only stepped up to create a Disneythemed guitar for the Anaheim Elementary School District, but he also crafted a commemorative Los Angeles Dodgers-themed guitar for KatrinaKures/CHOC, which will be on display at the Able Arts Work Gallery. "Instead of crushing these instruments, the Yamaha Cares Upcycle Program provides an innovative way for organizations to raise funds for their art and music programs," said David Jewell, partnerships and alliances manager, Yamaha Corporation of America. "In addition to promoting and funding the arts and music education, part of our corporate social responsibility mission is to reduce the amount of waste that Yamaha sends to a landfill." Able ARTS Work artists will receive a 50-percent commission on any work they sell, with the other half supporting the organization's "A Home of Our Own" capital campaign, which plans to purchase a permanent building and gallery for its adult day program for adults with disabilities. The other three organizations will receive 100 percent of the proceeds from the sales. "Through this generous partnership with the Yamaha Cares UpCycle Program, we have been able to provide our Boys & Girls Club members with an opportunity to be creative individually, while involving their families in a collective art project," said Todd Trout, CEO, Boys & Girls Club of Buena Park. "Whether new to fine arts or steeped with artistic talent, these members have been brought into the endless world of art through UpCycle." "This program came at a time during the pandemic when parents and students really needed a creative outlet and allowed them to put their feelings and ideas into a meaningful project," added Mark Anderson, curriculum specialist for music, Anaheim Elementary School District. "We are always excited when there are opportunities for parents to engage in the student learning and this project brought so much joy from start to finish." "The medium of making art on a guitar allows people to identify a new and accessible experience in their journey of creative and personal expression," said Able ARTS Work Founder and CEO Helen G. Dolas. "It's a dynamic force. The pieces on display are created by students of our day programs. The Upcycle project gives them a productive purpose to create artwork for our gallery, while promoting and empowering marginalized artists."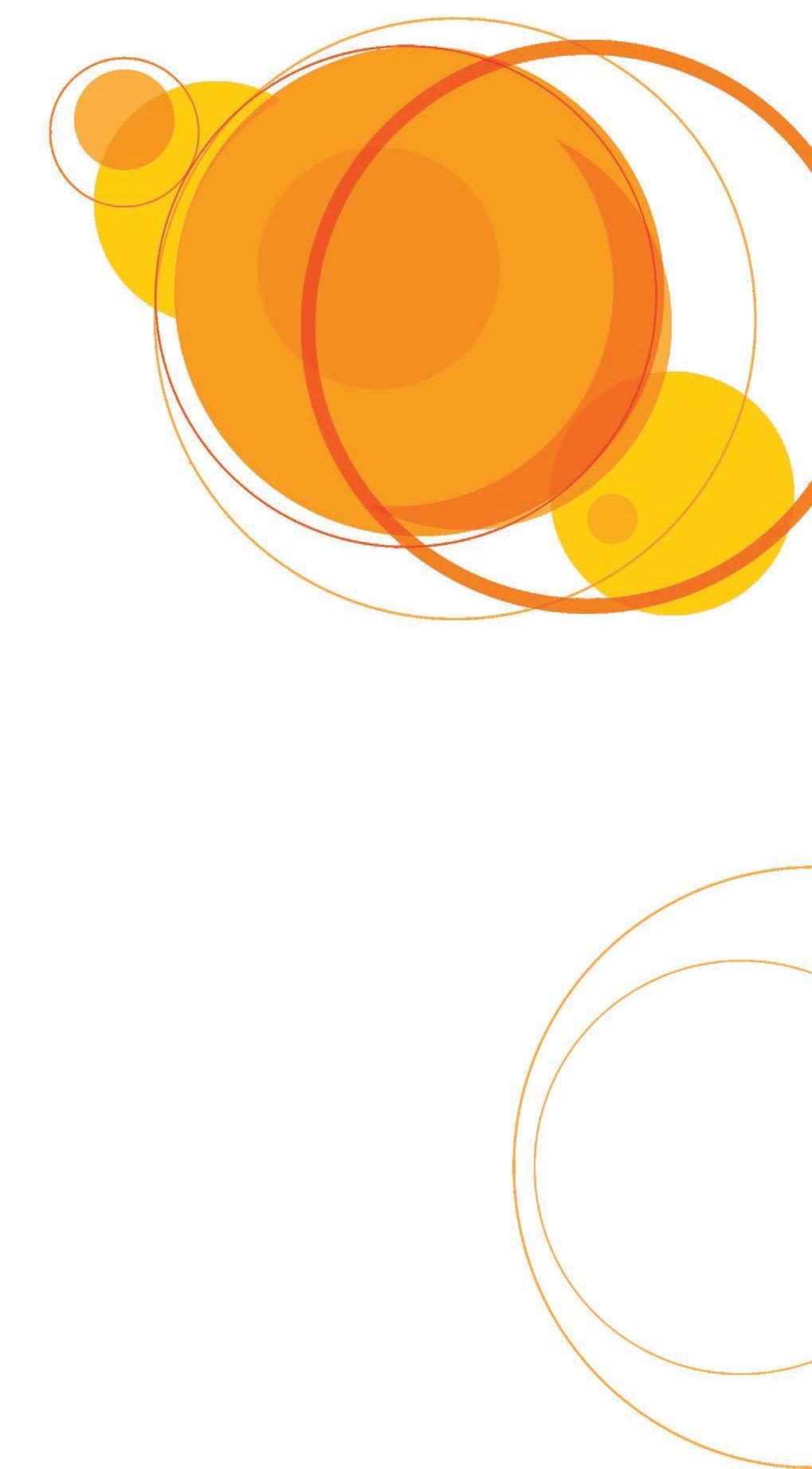 Josh Barber, Los Angeles Dodgers
ROLAND
Earlier this year, Roland helped provide 3.3 million meals to those impacted by COVID-19 in Los Angeles by working with the Los Angeles Dodgers Foundation and RWQuarantunes, which raised more than $1.1 million for the Los Angeles Regional Food Bank. The star-studded virtual event, which streamed live from Dodger Stadium, featured special performances by DJ Cassidy, El DeBarge, Robin Thicke, Dan + Shay, En Vogue, Lisa Lisa, Charlie Puth and more. During the celebration, Thicke and DeBarge performed on Roland's GP609 Digital Grand piano, which was among the one-of-a-kind auction items available for virtual attendees to bid on throughout the evening.
GIG GEAR LLC
Gig Gear LLC launched its Stage a Comeback promotion. Throughout the entire month of June, live audio and live entertainment professionals can log onto stageacomeback.com and register to receive a free pair of the company's Gig Gloves. After answering a few questions to verify their status in the industry and sharing a photo of themselves working a gig, AV professionals can select their free pair of Original Gig Gloves or the all-black Gig Gloves ONYX. After receiving their Gloves, participants are urged to use the #StageAComeback hashtag to post a photo showcasing their new Gig Gloves on social media. "After more than a year of the live entertainment, live events and live production industries being shut down and decimated due to the pandemic, it seems like we're finally on the cusp of getting back to work," said Danny Shatzkes, founder and CEO of Gig Gear. "At Gig Gear, we supply all of the great people that work in these industries and know how hard they've been hit. We decided that we wanted to do our small part and show our support of these incredibly talented and hardworking individuals. The 'Stage a Comeback' campaign is all about giving a little something to these people who have truly lost so much. We want to lend a hand and be a part of their journey to getting back to work. Safety on the job is always paramount, and with a pair of Gig Gloves on their hands, it's one less thing they have to worry about as they get back out there. We hope with 'Stage a Comeback' we can play a small role in helping so many industry pros, as well as the industry as a whole, to stage a comeback!" "At Gig Gear, our core customer base was out of a job when the pandemic hit and our industry as a whole was completely shut down," said Evan Grazi, Gig Gear's Director of Sales. "On both a personal and business level, having the live industry shut down was a complete blow. At Gig Gear, we strive to provide our customers with top-rated safety gear, and although we had to pivot our company in order to keep us afloat, we've never lost our vision. We can now finally see the light at the end of this dark, dark tunnel, and we're excited to see what the future brings. Throughout this pandemic, we've been looking for a way to give back to our industry, and now is the time. Through the 'Stage a Comeback' campaign, we hope to provide a free pair of Gig Gloves to countless professionals who are finally getting back to work. From the back to the front, the house will be rebuilt even stronger, and we are excited to be a part of that process."
SHURE INC.
Shure has made a concerted effort to give back to the industry. Shure's efforts in this area include: • Providing a monetary donation to The Chicago Independent Venue League, a collection of more than 20 local music venues. • Recruiting music personalities like Joe Trohman from Fall Out Boy, Jeff Tweedy from Wilco, Jamila Woods, Lili Trifilio from Beach Bunny and BJ the Chicago Kid to post messages on social media encouraging others to support local music venues. • Lighting global facilities in red as part of the "Save Our Stages" efforts to help those in the live events industry. • Donating several Shure products for charities to conduct online auctions for their various fundraisers, which included causes such as education, hunger, health and wellness, arts, diversity and inclusion, environmental responsibility and more. On the education front, Shure has been involved with students interested in careers in music and production. South Central Los Angeles high-school students, aspiring for careers in multi-media, have been outfitted with Shure MV88+ Video Kit microphones to help them create a series of videos about sustainability as part of an AppleTV pilot called "The eARTh Project." eARTh is a 12-week healthy lifestyle education series designed to inspire young people to take an active interest in the local community, video storytelling and creative business practices, while using the latest mobile filmmaking technology. Through this We Uplift the World program, students explore ways to apply a more sustainable approach to filmmaking, creative entrepreneurship, finances, food and the environment. Shure also supported the Chicago Teen Music Conference, which brought students interested in music careers together with professionals in the industry to provide mentorship and guidance in various aspects of careers in the industry. Globally, Shure works with Genesis at the Crossroads, a non-profit organization that uses music to promote healing and to build peaceful communities. Shure is a lead sponsor and is proud to help this organization unite professional musicians from Iran, Afghanistan, Cuba, Morocco, Israel, India, Brazil, Venezuela and the United States. This virtual program features a global collaboration of Saffron Caravan Genesis' professional world music ensemble with Genesis youth musicians from Chicago and other conflict areas worldwide. They show how music can be used to unite people regardless of age, cultural background, race, gender, religion and language, and help celebrate our common humanity.
ROYALTON MUSIC CENTER
A representative from North Royalton, Ohio-based Royalton Music Center stated: "At the beginning of last summer, the calls started coming in: 'Our band director told us to find a special mask for playing our instruments. Do you carry those?' Anticipating the imminent demand for a product that didn't currently exist, I immediately reached out to all of the top manufacturers. We couldn't believe it; no one was making masks for musicians. I then turned to alternative marketplaces, like Etsy, but quickly found that, while there were a handful of innovative private sellers out there, most of the designs were not actually solving the problem. Simply cutting a horizontal slit into a preexisting facemask does little to shield others from a player's breath. Then, one morning while I was folding laundry, I had a proverbial 'Newtonian moment,' only, instead of an apple, my inspiration came by way of my son's underpants! An overlapping flap, similar to the one on boxer briefs, was precisely what our musicians needed. Tracking down innovative products is one thing, but creating your own product from start to finish is something else entirely. And 'start to finish,' meant designing, prototyping, sourcing, patenting and then marketing said product. But, after countless hours of hard work and dedication — not to mention tens of thousands of sales later — Royalton Music Center was proud to offer the Players Mask to band directors and musicians everywhere."
CAPITAL MUSIC GEAR
Madison, Wis.-based Capital Music Gear has a program on its website where it donates 1 percent of every sale to a non-profit organization of the customer's choice. According to the retailer, one of Capital Music Gear's core values is supporting non-profit organizations that support the music industry. "We not only want to support these organizations financially, but we want to increase every customer's awareness of the support that is available," the retailer stated. The checkout process will prompt customers to choose one of these options: select an organization already in the store's database, suggest a new organization or let Capital Music choose. Customers can learn more about any organization by reading its bio on the store's list of organizations. Customers can also save their favorite non-profit organization on their account preferences to expedite their choice on future orders. (continued on page 50)