A MOTIVATE PUBLICATION AED25/USD7/SR25 #307 September 26, 2022campaignme.com z SPECIALINSIDE POWER ESSAYS Cannes winners honoured. P7


Red Havas PR agency launches global ESG offering Red Impact in Middle East
PR agency Red Havas has announced the launch of its global ESG comms offering, Red Impact, in the Middle East. Red Impact is a new offering that brings together environmental, social and corporate governance (ESG) capabilities from across the world.
The regional debut of Red Impact was marked by a visit from James Wright, global CEO of Red Havas and global chairman of Havas PR Global Collective, who introduced the capability to the local agency team. According to the agency, the launch of Red Impact comes as demand continues to increase for global approaches to purpose-driven strategic communications, allowing for a more integrated approach by bringing together a team of specialists from across the agency's micro-network.
Building on Red Havas and Havas Group's long history of exploring cause and purpose in their thought leadership materials, Red Impact responds to the need to assist new and existing clients to make a positive difference in the world.
"Formalising Red Impact across markets allows us to be more integrated about how we help our clients make a positive difference in the world. Are we preoccupied with purpose? Yes. We believe it's at the heart of any truly great business," said James Wright, global CEO, Red Havas.
"The launch of Red Impact reflects our commitment to align with the GCC's target of becoming net zero. Across the Havas Village, our work in purpose-driven communications underlines the need to create relatable and engaging content that can enable brands to build powerful connections with their audiences as they
look to leave their mark on the world. This is not about delivering purpose for purpose's sake. It is about understanding that making a meaningful difference to people, brands and business is about being values driven, with the ultimate goal of inspiring real impact that has the power to shift cultural mindsets, attitudes, and behaviour," said Dany Naaman, CEO, Havas Middle East
"Since our rebranding as Red Havas last year, we have become increasingly attuned to a growing
demand by clients for purpose-driven and ESG-driven communications. The launch of Red Impact offers our clients a unique opportunity to explore how they can tackle global challenges in the race towards a more sustainable, low-carbon future. As more brands look to make a meaningful difference, we look forward to supporting them in their journeys to defining their corporate purpose," said Dana Tahir, General Manager, Red Havas Middle East.
MBC announces new HQ in KSA
MBC Group, the largest media company in the Middle East and North Africa, has announced its brand-new headquarters in Riyadh in the Kingdom of Saudi Arabia.
During an exclusive purple-carpet event held under the patronage of Majid bin Abdullah Alkassabi, acting minister of media of Saudi Arabia, MBC Group's new centre of operations in the Saudi capital was inaugurated by Waleed bin Ibrahim Al Ibrahim, chairman of MBC Group.
Al Ibrahim said, "Three decades after the beginning of MBC Group's journey, we are finally here in Riyadh, our homeland. It was always in our ambitions to be based here, right from the very first day of our launch in London in 1991. But back then, we truly thought that this dream would be an ambitious yet unattainable dream. Little did we know that one day, it would become a reality."
Emirates' latest brand ambassador Gerry the Goose, invites customers to take a gander at the benefits and services of the world's largest international airline, and choose to 'Fly Be er'. Produced by Untold Studios, the campaign storyline follows Gerry as he decides to fly be er aboard Emirates Premium Economy cabin, while his migrating bird-brethren are in 'fowl humour' after a long and tiring flight by wing. Gerry is spo ed smugly bypassing his counterparts as they fly outside the plane window, while he indulges in a delicious meal and reclines in his seat to enjoy The Goose, The Bad and The Ugly movie on his personal entertainment screen.
(From left) Dany Naaman, CEO and Dana Tahir, general manager, at Red Havas Middle East, James Wright, global CEO, Red Havas
September 26, 202204
EMIRATES GERRY THE GOOSE
Use the QR code to view this work on Campaign's website.
Asda'a BCW Arab Youth Survey finds young Arabs shopping online has nearly doubled in five years
cent) say they get their news from social media (4 per cent more than in 2021), followed by TV, online news sources and printed newspapers – in distant fourth place. However, television is the most trusted news source (84 per cent). Two-thirds of young Arab men and women (66 per cent) describe social media as trustworthy, compared with those who trust printed newspapers and online news sources (71 per cent).
The number of Arab youth saying they shop online has nearly doubled in five years, and almost all young GCC citizens say they shop via a social media app or website at least a few times a month, according to the 14th annual Arab Youth Survey from PR agency Asda'a BCW.
Food, clothing, groceries, electronics and beauty/grooming products are their top-five digital purchases. 89 per cent of the 3,400 Arab citizens polled admit to shopping online,
compared with 50 per cent in 2018. This rises to 98 per cent in the GCC.
Social media habits are changing. 50 per cent of Arab youth say they use TikTok daily, more than double the number who said they used the app in 2020 (21 per cent). TikTok is the fifth-most popular social media app after WhatsApp, Facebook, Instagram and YouTube.
Besides shopping, Arab youth increasingly consume social media for news. Two-thirds (65 per
With internet penetration between 98 per cent and 100 per cent in GCC countries, and well over 65 per cent in the Levant and North Africa, Arab youth are, unsurprisingly, struggling to disconnect from social media, with three-quarters of those polled (76 per cent) either strongly agreeing or somewhat agreeing that they find it difficult to disconnect. This rises to 83 per cent in the GCC.
Sunil John, president, MENA, BCW and founder of Asda'a BCW, said, "Despite some conflictaffected areas such as Libya, Sudan, Yemen and Syria skewing the figures, young Arabs are now on the internet in record numbers, for social media, news, e-commerce and streaming services, as reflected by the survey results. With so many options, it is little surprise that 76 per cent find it hard to disconnect from social media."
Al-Fu aim Ikea announced the launch of its new collections, room setups and home furnishing solutions with a new campaign – 'Imagine if we could be as flexible as Ikea furniture'. Ikea imagines if your family could be as a flexible as a dressing table or as a lamp. It aims to display the multi-functionality and the ability to adapt in Ikea products and people.
Agency Memac Ogilvy Group account director Kevin Kurian Production house Big Kahuna Films Director Henry Li lechild Copywriters Diego Fernandes, Sandeep Fernandes
RANI YALLA HABIBAT
Rani created a regional rap song with Molham from Saudi Arabia, Ahmed Basyouni from Egypt, Ali Najm from Iraq and MouhMilano from Algeria. The musicians were all rapping one tune, with the same melody, each in their own style and delivering the message in their own respective dialects.
Agency MullenLowe MENA Creative directors Karim Zein, Michael Tadrous Arabic copywriter Seham Mostafa Illustration Sandra Moneer
the
code to
Young Arabs are now online in record numbers, said Sunil John (above, right)
September 26, 2022 05
IKEA AS FLEXIBLE AS FURNITURE
Use the QR code to view this work on Campaign's website. Use
QR
view this work on Campaign's website.
UAE-based Mashreq Bank unveils
'Rise Every Day' brand revamp
Through an invitation to 'Rise Every Day', Mashreq Bank, a UAE-based financial institution has revealed a brand evolution with a transformation of its corporate identity and overarching strategic purpose, with a focus on inclusive financial, personal and professional development.
'Rise Every Day' talks directly to people all over the world who look to corporations for guidance, expertise, and a helping hand, reflecting Mashreq Bank's commitment to equipping people with the practical tools and life skills they need to get the most from how they live their daily lives, and how they engage with the digital economy, said the bank. The move will see Mashreq "adopt a challenger brand status as it seeks to achieve social and economic impact by supporting the aspirations, dreams and needs of every customer".
'Rise Every Day' aims to capture Mashreq's mission to be the region's most progressive challenger bank through a digital-first approach to building banking-as-a-service (BaaS) – an approach "beyond banking as it used to be" – and aims to deliver the
best experience for its customers.
Abdul Aziz Al Ghurair, chairman of Mashreq, said, "'Rise Every Day' is a statement of intent that exemplifies where Mashreq has come from and where it is going in the context of today's rapidly changing and ever more complex digital world. I understand from my own journey over several decades that to create a brand that truly makes a difference by giving people the tools they need to realise their dreams, each of us
needs to rise every day."
Ahmed Abdelaal, group CEO, added, "The new brand positioning comes at a very crucial moment for us as we lead the evolution of digital finance and the wider digital economy through the innovation and deployment of truly transformational platforms and solutions. The new identity reflects our new direction that aims at building deeper and more personalised connections with our customers and partners."
Rteil joins Hearts & Science as MD
Omnicom Media Group MENA has appointed Rasha Rteil as the new managing director of Hearts & Science in the UAE. She replaces Dana Sarkis, the media agency's current general manager, following Sarkis's decision to relocate to Europe.
After a stint at Abu Dhabi Commercial bank, Rteil returns to the agency side. She has more than 15 years of agency experience gained from IPG Mediabrands' UM and Reprise, and WPP's advertising and media agencies.
"We are delighted to welcome Rasha on board. Her proven experience and clear ambitions are aligned with our vision for Hearts & Science. Rasha also shares our group's values as a person and as a leader. She is in a great position to contribute fully to the further growth of the agency," said Elda Choucair.
BETTER THAN REALITY PROMOTION
BAYUT YOUR KEY TO UAE
Bayut's latest ad campaign highlights all the moments that people miss when they are searching for various things, from parks to sharks, beaches to peaches.It highlights the solution to limiting all those wasted moments: Bayut's new search capabilities.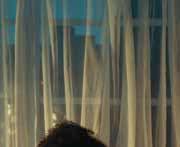 Dubai-based freelance director Rory Mcloughlin created a dramatic promotion film for Be er Than Reality, a new gamified experience. The film gives a dramatic glimpse into the tasks and scenarios involved in the experience. The production aimed for a movie trailer vibe, as that's what people resonate with and get excited about when it comes to spy craft.
Director and creative Rory Mcloughlin
Executive producer Landon Shroder Producer Jordan Knight Service production At Your Service DOP Omar Sawalha Sound and colour Vivid Studios
Use
QR code to
work on
Use the QR code to view this work on Campaign's website.
September 26, 202206
Agency Serviceplan Middle East
the
view this
Campaign's website.
LION KINGS
Regional Cannes Lions winners received their trophies at a ceremony in Dubai. By Ishwari Khatu
Motivate Media Group and Motivate Val Morgan, the official representatives of the Cannes Lions International Festival of Creativity in the UAE, hosted an awards ceremony on Wednesday, September 14, 2022, to celebrate this year's winning agencies.
Creative heads and their respective team members from this year's winning agencies attended the awards ceremony for an evening of networking over refreshments. which was followed by the presentation of the awards to the winners.
The Lions were presented to the winners by Motivate Group's managing partner and group editor-in-chief, Ian Fairservice and Motivate Val
The 2022 Cannes Lions Festival received 358 entries from the UAE, of which 61 received shortlists and 22 won Lions – including 2 Grand Prix, 2 Gold, 13 Silver and 5 Bronze Lions.
This year's winners across Outdoor, Print & Publishing, Media, Entertainment for Sport, Direct, Digital Craft, Creative Commerce, Social & Influencer, PR and Film Craft categories included: Impact BBDO – 8 Lions (1 Grand Prix, 1 Gold, 4 Silver and 2 Bronze)
Havas Middle East – 7 Lions (1 Grand Prix, 1 Gold,
Bronze Lion
Also in attendance were Rebecca Menezes and Eduardo Cesar from Saatchi & Saatchi MEA who represented the UAE at the Young Lions Digital Competition, and Fatma Al Suwaidi from the American University in Dubai, who represented the country at the Roger Hatchuel Academy student programme as part of the Cannes Lions Festival.
Morgan's chief operating officer, Avinash Udeshi, during the ceremony.
Lion
Team Havas with their seven Lions
Impact BBDO boss Dani Richa (third from right), his team and their trophies
Creative excellence: The region's winners and their trophies at the Motivate office
September 26, 2022 07
4 Silver and 1 Bronze) Horizon FCB Dubai – 3 Silver Lions TBWA\RAAD – 1 Silver Lion VMLY&R Commerce – 1 Silver
Keko Dubai – 1 Bronze Lions UAE Government Media Office – 1
INDUSTRY FORUM:
As it becomes easier to produce content, is the marketing and advertising industry less reliant on production houses?
September 26, 202208
Q
Riebal Hmaydan CEO, Phi Creative Agency
YESWith social taking over the scene, clients are keen on having quick original authentic snackable content. Thus, they are relying on their audience to create and share content to increase engagement rates or on Reels and Stories developers who, with their mobile phones and a minimal budget, are creating interesting and attractive content that is authentic.
There is still a role for the production houses, developing big-budget films, commercials or documentaries, but we could say there is a rise in Reels developers that are taking over the scene.
Emad El Tawil Director of production – V Producers, Viola MAYBE
It's a yes and a no. It really depends on the medium.
Yes, production has become less complicated at basic levels due to the advances in the capabilities of smartphones. Some people can produce reasonable content at almost no cost. which may work well on TikTok. But the correct answer is 'no' because professionals understand the importance of creating a storyboard, planning, framing and directing a shoot. And they have post-production skills and use years of practical experience and acquired knowledge to reach the right target and create outstanding campaigns.
Sahar Khan Director of marketing, Bayut and Dubizzle
NOWhile it has become easier to produce content using pre-existing templates and software, quality storytelling and high-budget production are still niche skills that require extensive expertise.
Brands that understand the importance of compelling content will still turn to production houses to execute campaigns which have unique messaging and powerful visual content. There is, however, less reliance today on traditional production houses for micro-campaigns due to the rise of social media platforms and user-generated content, thus giving brands the option to instantly purchase existing material and adapt it to fit their own creative needs. But, nothing can replace the bespoke offerings of a specialist production house, much like automation can never fully substitute human expertise.
September 26, 2022 09
NOAccess to great camera phones and Photoshop software hasn't made photographers obsolete, and in the same way production houses are and will continue to be an integral part of creative execution. Whilst marketers have more tools at their disposal now, production houses – the right ones – do more than just source equipment. They give us access to technical skillsets and design thinking that is bespoke to the creative, such as making a good visual great. As with every other industry, changing technology will disrupt the industry, and the ability to deliver production value will be key to survival and, ultimately, success.
Ciaran Bonass Executive creative director – AMEA, Virtue.
NOToday's advertising landscape has become even more complex, and we must find new ways to get in front of audiences in the spaces they occupy. This requires a more dynamic approach, whether that's an hour-long documentary or TV show, a metaverse experience, an AI or AR build, or a social project. The remit of production has become increasingly more expansive and specialised to enable brands to participate in culture and provide true value.
Hicham Soubra Head of Fuelcontent Dubai
NOEven though agencies might be less reliant on independent production houses and even though some have an in-house production unit, independent production houses can't become expendable to agencies. No matter how accessible it is to produce content, there is always a need for specialised production teams that can take it up a notch and produce more personalised content.
Of course, it also depends on the content itself and the level of craft required. Some might be able to shoot content bites and interviews, but they will always need professionals to handle bigger productions, especially those heavy with post-production and CGI.
Carol Matta Senior group content director, Choueiri Group
NOWith the rapidly changing digital landscape, we are seeing more usergenerated content becoming powerful tools of influence, and brands acting as content creators to establish a stronger presence on social media. However, we cannot erase the fact that good quality content is still essential if one is to compete. With a fast-paced environment and the increasing need for a diverse mix of talents and resources, agencies and brands still rely on production houses in the process of bringing stories imbued with passion to life. Many production companies employ a healthy mix of internal and external resources to stay in the game of reshaping the consumer experience and entire industry. The players understand that the competition is intense, technological advancements are constant, creativity is vital and adaptability is key; so joining forces will do them more good than harm.
Pallavi Sharma
Director – business destination communications, Dubai Economy and Tourism
September 26, 202210
Aneesa Rashid
ACE and social media lead, UM
YESWhether it's utilising creator-led content to tell an impactful brand-led story that drives influences or leveraging the power of dynamic content optimisation technology to curate hundreds, even thousands, of personalised brand experiences, consumers' perception of content continues to evolve.
As such, the marketing industry has become less reliant on traditional forms of polished content creation.
Through dynamic content, we can deliver relevant advertising communications tailored to our audience's interests and behaviours, resulting in enhanced media performance.
Why limit ourselves with a generic one-size-fits-all approach, when tech advancements allow us the capability to produce content that resonates with consumers. Content that can be refreshed in real time to stay up to date with the latest trends, promotions or even a brand new look and feel to avoid creative wear out.
Nuha Bayoud Associate director, Initiative
NOContent creators are jumping on the bandwagon of filming advertisements for brands. Arguably the videos are engaging, relatable, snackable, and native to their respective platforms. However, production houses carry key USPs that can be challenging to deliver with simply an iPhone and a back-drop. Quality driven by insight and data can have a multiplier effect on the success of a campaign, especially, when millions of brands are connecting with individuals daily.
Ultimately, media investments backed by high-quality content are core to the success of any campaign –especially when there are clear KPIs to deliver on.
Production houses not only carry years of experience and expertise within their field to create high-quality content, but also ensure that they are in line with a brand's identity and overall marketing strategy.
Yasser Obeid Managing director, Aka Media
MAYBE
It's not a yes or a no. Yes, hiring a videographer to shoot content is an option, but we are talking about purely social quick turnaround content. If you were to shoot a campaign involving a top TVC director, multiple locations and dozens of crew members, that's a bit more difficult to pull off, and it will require a production company with the know-how of how to put this together.
That said, marketing holding companies are building their in-house production companies capable of producing TVCs, and production companies in turn are putting together in-house creative departments to continue to be relevant. More often than not, they tend to be more cost-effective and efficient than their bigger, bulkier counterparts.
Samer Asfour CEO, Nested VFX
NOBefore social media and highspeed internet, a handful of TV commercials per year were all the video content that a brand ever needed. Now, that has scaled exponentially. Social media, streaming platforms, TV, and even billboards feed on video content. It is more challenging than ever to stand out. Consumers are ever more critical of the content they watch, especially with a skip button or scroll-down card in their hand. If you want your brand to be relevant or your marketing campaign effective, you need a trusted production partner who knows how to make compelling videos that work across the vastness of formats and resolutions.
September 26, 2022 11
Activating purpose
How often have you ordered food for home delivery from a supplier that prides itself on its responsible and sustainably sourced ingredients only to find items supplied with plastic straws and cutlery? Similarly, there are many examples of companies that have been called out for making false or misleading claims about their sustainability credentials, including using dubious certifications that cannot be independently verified. These are just some of the common sins that businesses commit to harness opportunities as sustainability and purpose-driven marketing ascends corporate agendas. Realising the value of purpose-driven marketing requires businesses to move beyond relying on capricious and arbitrary claims and greenwashing. It requires concerted effort to surface and activate a deep-seated sense of purpose founded on genuine commitment to tackling pressing global challenges.
There is no doubt that customers' demands and expectations have significantly changed over the past few years. According to Deloitte's Global Marketing Trends report 2022, 57 per cent of consumers worldwide indicate they are more loyal to brands that address a commitment to protecting the environment and addressing issues like social inequality. This interest in buying from responsible brands has greatly taken off since 2020. The report also shows that purpose-driven brands grow three times as fast in market share compared with others. This is not only in relation to brands establishing a relationship with their customers, but their employees as well. With employees working remotely and often losing touch with their organisations, having a clear purpose statement gives consumers and employees a sense of contributing to a higher purpose – thus having a strong impact on loyalty.
With the perceived benefits of sustainable and purpose-driven marketing, most companies are falling into the trap of doing this solely for the benefit of short-term revenue and goals. With purpose-driven marketing becoming a trend that most brands push in their communications, customers are becoming increasingly sceptical about the intent of brands. Product inconsistencies when it comes to sustainable packaging, and unsupported claims, have made it difficult to establish trust with customers or employees. There is no harm in marketers pushing purposedriven marketing to connect with their consumers, but rather than being tempted to jump on the bandwagon without taking the necessary measures, there are ways to slowly transition towards more sustainable ways without losing the trust of your customers.
Many brands underestimate the level of awareness that consumers have reached –especially in the past few years. For example, consumers are aware that sudden change is almost impossible. The way Lego chose to market its mission statement is a great example of transparency. The brand has declared that it aims to produce sustainable Lego bricks by 2030. This announcement was made in 2018, which means it is a long-term 12-year plan. In addition, it is very important for brands to tap into solutions that are relevant to the brand so their goals can resonate with customers and be measured and celebrated.
It is understandable that many brands face the problem of extra costs when transitioning to sustainable marketing. But the key is to frame it as part of a long-term plan and be honest with their customers about it. In addition, this can also be done by making customers be part
of this solution. For example, many companies challenge the consumer to choose between the cheaper option and the sustainable 'morally better' one. This interactive exchange between brands and consumers can extend the sense of responsibility to them as well. However, sustainable marketing should be executed carefully so brands are not left at the risk of heavy scrutiny.
A very common trap that brands fall into is lack of consistency, whether it is brands having inconsistent packaging or claiming that a brand is eco-friendly when not all aspects of it are. A great example of this was when McDonald's announced that it replaced its plastic straws with paper ones. But later the company revealed that the straws should be put in general waste instead of paper waste as they are not easily recycled due to the thickness of the straws.
Finally, it is important for brands and companies to be accountable. For example, if a brand announces changing its packaging to lower its carbon footprint, it is important to be clear on how much of the product's total footprint is sustainable. Essentially, what needs to change is framing purpose-driven and sustainable marketing as a buzzword or a hot topic. The only way to leverage sustainable marketing to the brand's advantage is to treat it as a long-term plan and investment, rather that measuring its success on immediate revenue.
Companies that are taking this transition experience a rise in their production costs. This might cause a short-term loss, but prioritising long-term benefits and revenue is the way to go.
By Professor Paul Hopkinson, Head of Edinburgh Business School at Heriot-Watt University Dubai and Academic Lead for Heriot-Watt Online
Heriot-Watt's Paul Hopkinson explains how to avoid the pitfalls of purposedriven marketing
"It is understandable that many brands face the problem of extra costs when transitioning to sustainable marketing. But the key is to frame it as part of a long-term plan and be honest with their customers about it."
September 26, 202212 PARTNER CONTENT
Freely given
What is zero-party data and how is the audience collected?
Teresa: The simplified definition of zero-party audiences would be "making research addressable at scale", while the technical definition of zero-party data would be "when a customer intentionally and proactively shares data with a brand or entity". This is valuable information that provides insights about their awareness level, preferences, and the relationship they have with a brand.
This type of data can be collected through in-house industry research, or specific tactical surveys launched across the publisher platforms that we represent. I believe that the magic takes place at the questionnaire stage, because they can be designed to capture any brand data signals and make them addressable. Depending on the brand's objectives and goals, the research team will create suitable questions. To give you some examples, we can capture users' awareness, consideration or/and intention, their perception, emotions, lifestyle statements, and the list goes on and on. There are no limits to the addressable audiences that we can create through surveys. All responses are linked to our data management platform (DMP) where they are scaled at high accuracy through look-alike models to create zero-party audiences. This makes it possible to target users based on their own answers, wants and desires.
Why are zero-party audiences better than conventional audiences?
Teresa: All types of audience complement one another, and each plays a role in driving impact to the brand, from upper to lower funnel. If we want to position zero-party audiences when it comes to activations, they drive targeting towards precision marketing.
Looking at the performance of zero-party audiences, and taking into consideration 25 activations, we can see a significant increase in brand and media metrics. For example, a recent case study we created utilised zero-party audiences for PepsiCo during their Dubai Expo2020 campaign, achieved +125 per cent click-through rate (CTR) and +37.4 per cent view-through rate (VTR) on zero-party data vs. conventional audiences. Our aim for this campaign, and the reason why we opted for addressable research, was to reach audiences specifically based on their level of intention to visit Expo2020 and their awareness of the Pepsi collaboration taking place at the event. This targeting strategy and personalised customer experience allowed us to tap into greater engagement and enhanced customer loyalty. (You can read more on page 14.)
Looking at other industries, such as automotive, we achieved an average of +68.6 per cent increase in CTR and +29.3 per cent VTR on zero-party audiences vs. conventional. When analysing brand metrics, we found an increase of +39 per cent in ad recall and +21 per cent in brand consideration when targeting addressable audiences. We believe this was due to the alignment between the campaign's purpose and the data's accuracy, as the data was created specifically to cover a need or objective.
What is the way forward? Are you seeing more demand from clients?
Georges: Clients are not entirely focused on third-party data, and instead are willing to consider zero-party audiences, as this type of data is not collected by tracking pixels, cookies or cross-device identification, but rather directly from their own customers. When users willingly share insights with a brand, we can safely say that they trust the brand to leverage their data responsibly.
Understanding users through addressable research is enabling brands to fuel better targeting and communication strategies. This is allowing brands to target accurately at scale while delivering personalised messages.
What is required from brands to launch a campaign with zero-party audiences?
Georges: The key here is to work alongside the brand as one team, and to really understand the brand's media activation goals. This allows us to create the right survey and capture the users they are seeking. Inaccurate or random questions will not be effective and can even go against the campaign's objectives. That is why it is crucial to align with the brand on the purpose and involve the research team to ensure a framework that can drive precision in creating audiences and meeting the brand's objective. An activation of this nature depends greatly on pinpointing precise campaign objectives, as well as the availability of sufficient data from the client's end to back-up their chosen direction. Zero-party audiences are typically used to create personalised customer experiences while reaching specific declared audiences.
Teresa Martin Gilabert, Audience Senior Manager, Choueiri Group Georges El Hani, Senior Sales Manager, DMS
Choueiri Group's Teresa Martin Gilabert and Georges El Hani explain what zero-party data is, and how it can be useful for marketers
September 26, 2022 13 PARTNER CONTENT
To celebrate the momentous partnership with Expo 2020 Dubai, Pepsi launched its limited-edition AR activated 'Cans of the World' series in October 2021. Each can represent 9 di erent unique experiences and amplified country-relevant themed content, aiming to give consumers an immersive experience, under the tagline: Pop, Fizz, and Explore the World!
By scanning the Pepsi cans consumers got the chance to virtually explore di erent countries and had the chance to win free Expo 2020 Dubai tickets with a scan of the can.
Although originally set to run solely on Pepsi's specified regular segments, DMS built and added on zero-party audiences to enrich the strategy for the campaign, resulting in higher engagement, higher recall, and higher a nity from the zero-party audiences.
// GOALS
Generate awareness and engagement for Expo 2020 Dubai (scan QR code on the can for a chance to win an Expo 2020 Dubai ticket).
Create a seamless link to Pepsi's presence at Expo 2020 Dubai
Measure di erence in Ad recall and purchase intent between two pools of audiences: Pepsi's regular audience and zero-party audience.
// APPROACH
DMS created Zero Party Audiences for Expo 2020 Dubai and proposed Pepsi to add those into their campaign targeting.
The Expo 2020 zero-party audiences were created using survey-based research. Two questions were designed to cap ture awareness, consideration, and intention about the event. The responses from the survey were collected in the DMP and scaled through Look-A-Like models with high accuracy rate.
The campaign which ran from Oct'21 to Nov'21 was set up with 2 lines, each with a di erent pool of audience, with the same frequency cap, set of creatives, markets, and domains applied.
The DMS Data team ran BLS to measure the di erence in Ad recall and purchase intent between both type of audiences.
"CANS OF THE WORLD" PEPSI® AR-ACTIVATED CELEBRATES THE PARTNERSHIP WITH EXPO 2020 DUBAI
// MEASUREMENT
The CG Data team measured the performance of the campaign using Reach and View Through Rate (VTR) as KPIs.
// RESULTS
The zero-party audience performed better, receiving a higher engagement in terms of clicks and view through rate.
Impact on upper funnel metric:
VS+30% +8%
Impact on mid-lower funnel metrics: Ad recall for the zero-party audience +125% CTR & +37.4% VTR for the regular audience.
Impact on media metrics: for the zero-party audience.
The campaign had a positive uplift on both sets of audiences, with the zero-party audience showing higher recall and higher a nity towards the event.
increase in favorability for the zero-party audience
no uplift for the regular audience.
VS+20% +16%
VS+25% NO in consideration for the zero-party audience for the regular audience.
Mustafa Shamseldin Senior VP & Chief Marketing O cer Africa, Middle East and South Asia at PepsiCo
"Being part of Expo 2020 Dubai gave us the opportunity to showcase our latest innovations and sustainability initiatives, in line with our pep+ (Pepsi Co Positive) strategy, to a global audience. Throughout the six-month event, we worked closely with our agency partners to drive awareness of our role as the O cial Beverage and Snack Partner at Expo 2020 Dubai. Pepsi Cans of the World not only allowed us to celebrate our momentous partnership, but also integrated experiences within our products and packaging – driving brand purpose by creating unique, immersive, and memorable moments. The specially designed AR-enabled Pepsi cans showcased diverse and multi-cultural countries and gave consumers the chance to see the world in a whole new way."
Shamseldin added, "The campaign was an incredible way to connect with consumers, while having a positive uplift on audiences across all stages of the buyer journey, and the results have exceeded expectations. The audience segmented through zero-party data collection was a great fit for the campaign and highly relevant to PepsiCo's targets and goals. We have seen significant outcomes of the campaign and are excited to work together with DMS on future campaigns around data strategies."
Mathieu Yarak Group Senior Director Data & Insights - MENA at Choueiri Group
At DMS, innovation in data solutions is at the forefront of what we o er to our partners. 0-party data, as an innovative solution, is a marriage between traditional research (survey-based) and digital addressability; in simple terms, transforming an answer from a survey into a digital signal for activation. This solution, which uses state-of-the-art technologies (Qualtrics on the survey and Permutive on the DMP side) has helped us to move towards precision marketing at scale.
For PepsiCo, we created hyper-relevant audiences for Expo2020 using our 0-party data solution. These audiences drove significant attachment and relevance for PepsiCo which translated into exceptional outcomes on the media and brand funnel levels. We look forward to continued collaboration and innovation with PepsiCo, our life-term partner at DMS.
Ramy Kassis Sales Director FMCG - Choueiri Group
DMS and PepsiCo have been partners for a long time. By leveraging the scope and accuracy of first party data, provided by our local and interna tional publishers, we have continuously succeeded at targeting premium audiences at scale.
For Expo2020, we wanted to push our targeting precision a step further by using our zero-party data solution to understand the level of intent of the population to visit the exhibition. The audience segmented through the zero-party data collection turned out to be a great fit, overachieving on KPIs across full funnel. As a result, the campaign was a resounding success, reflecting innovation, partnership, and client satisfaction, which have always served at the core of what we at DMS o er to brands.
The campaign's results exceeded expectations. The audience segmented through the zero-party data collection was a great fit for the campaign and highly relevant to Pepsi's targets and goals. Due to this success, Pepsi and DMS have reinforced their partnership around their data strategies.
September 26, 2022 15
Sephora redefining commerce for beauty
Cosmetics retailer Sephora wanted to launch its new beauty products in a way that has never been done before, creating awareness in an innovative and dynamic fashion and collapsing the marketing funnel from awareness to purchase.
Sephora's target audience was women who are interested in beauty and cosmetics, aged 16-40 and living in the Middle East, and the brand wanted to connect with the younger generation and their new ways of commerce. Millennials and Gen Z like to enjoy
a completely digital retail experience, from discovery to shopping, supported by virtual assistants.
To answer these challenges, Sephora teamed up with Meta's Instagram platform to launch the first social beauty event in the region to run on Instagram Live. It featured one of Sephora's own beauty experts showcasing Sephora's latest and best skincare, haircare and beauty products. People watching were able to comment on the products during the Live broadcast. Comments would cause Instagram's direct message (DM) function to open,
First shoppable live event on Instagram in the Middle East lets customers interact with the brand and buy products easily and quickly
September 26, 202216 PARTNER CONTENT
and users could browse products and buy them from within the app.
To ensure the Live broadcast flowed smoothly, remained interactive and demonstrated Sephora's expertise, the brand had to pick the right person to host the event, and to decide whether to use an influencer or someone else to carry its messaging.
Interacting with a virtual audience while demonstrating products and explaining a new form of shopping required a talented presenter, and Sephora was lucky enough to find that person within their own team.
Sephora selected their brand ambassador and make-up artist to be the figurehead of the Instagram Live Campaign.
Not only was it important to get as many users as possible to connect, but Sephora wanted to minimise drop-off rates so its visitors stayed with the experience for as long as possible.
It was also important to select the right products to create excitement, and to ensure enough stock was maintained. This would keep the bot that talked to customers active for a long time. Otherwise, visitors could find the product they wanted to purchase was out of stock. The brand's teams selected products that would appeal to different tastes among its clientele.
"Messaging is transforming the way brands connect with their customers, as it offers a more seamless, efficient, and personalised way across the consumer journey," said Leen
Fakhreddin, Creative Agency Partnerships
Lead MEA at Meta. We are just scratching the surface in MENA. 50 per cent of online adults in the US make purchases via chat. Sephora's innovative and disruptive experience shows just how conversation plays a central role in driving product discovery, engagement, commerce and customer care, all in one place."
Thousands of new conversations were generated within Sephora's DMs because of the Instagram Live shopping bot. Many people interacted with the bot seamlessly, and conversation rates were high.
Within 45 minutes of launch, more than 1,000 customers had reacted to the campaign's hashtags, and 71 per cent of those opted in to the Instagram Direct messaging bot. Among those who engaged with the bot, 43 per cent clicked through to Sephora's sites.
In the UAE there was a lift in ad recall of 4.1 points, and an 8.8 point lift in top-of-mind awareness and a 3.4 lift in intent. In Saudi Arabia, there was a 10.7 point lift in ad recall, 5.7 point lift in top-of-mind awareness and 4.6 point lift in intent.
The customised Instagram shopping experience, through messaging and a Click-To-Instagram Direct activation, was the first of its kind both for Sephora in the region, and for any other beauty player in the Middle East, and came at a time when both innovation and competition are increasing in the beauty category worldwide.
Mia Lahoud, Beauty, Luxury and Retail Solutions Manager, MENA, Meta
"Live Shopping on Meta helps bring the magic of in-person shopping to Live by connecting brands with new and existing shoppers. This unique and instant shopping trend is increasingly gaining popularity across the globe and in the Middle East where 43 per cent of shoppers browse Live shopping moments to discover new products and engage with brands in new ways. Sephora, with its pioneering mind-set and extensive knowledge of beauty consumers and trends, hopped on this opportunity with Meta to deliver a one of a kind digital shopping experience on Instagram Live, complemented with a customised messaging experience on Instagram Direct, which helped drive outstanding brand and sales outcomes for the beauty brand."
Margre e Costandy, Communications Director at Sephora Middle East
"Every day, we see the shopping journey for customers becoming more dynamic and instant. That is why we were determined to be the first beauty brand to trial this new, Instagram Live shopping solution. Our aim was to deliver an exciting journey for users to shop via social media, while engaging live with our beauty experts for advice and recommendations. Thanks to this innovative experience from Meta, and Sephora's expertise and unique assortments, we were able to deliver powerful results and unlock new insights about our customers social behaviour. "
Austyn Allison, Senior Editor, Campaign Middle East
"This campaign had a lot of moving parts behind the scenes – from the AI tech needed for conversations to the interaction with other parts of the company to ensure a smooth supply of stock. But for the consumer it was simple, and that's the key to its success. A customer sees a product, chats with the brand, and within a few clicks has made an order. More and more ecommerce experiences will become like this in the future, and Sephora has helped show how to do it right."
"Messaging is transforming the way brands connect with their customers, as it offers a more seamless, efficient, and personalised way across the consumer journey," said Leen Fakhreddin.
September 26, 2022 17 PARTNER CONTENT
THE RISE OF REPRISE
MCN's digital transformation agency has grown in leaps and bounds since it was founded three years ago. Managing director Stuart McKay speaks to Austyn Allison
Digital marketing transformation agency
Reprise Digital MENA is three years old. In July 2019 it emerged from the ashes of regional holding group MCN's Platform5 digital support agency and was launched officially in January 2020.
Despite the challenges of Covid-19, it has seen 80 per cent year-on-year growth in 2021, and its management say they are projecting 190 per cent growth in 2022.
Reprise is the regional branch of an agency sitting under the US-based Interpublic Group of Agencies (IPG). In the region it is part of the Middle East Communications Network (MCN). As part of the group, it shares space and facilities with – among others – media agencies UM, Magna and Initiative, creative shops FP7 McCann and Mullen Lowe, and the Weber Shandwick PR agency.
"Some of our growth can be attributed to the MCN group's integrated way of working," says Stuart McKay, managing director of Reprise Digital MENA. "What I mean is that a fair amount of work that comes into Reprise is in support of UM, Initiative and Magna."
Locally, Reprise operates differently from other markets, in that it has IPG's global Kinesso and Acxiom data and technology services built into it. The Dubai branch of Reprise is structured to tackle clients' challenges that are under-addressed by other MCN services. McKay lists: "gaps in data experience optimisation, technology, martech analytics, data science, organic search and e-commerce".
Reprise may be the new kid on the block but its position within MCN gives it an advantage.
McKay says: "If you look at it from a start-up perspective, we've got about 500 of the biggest clients within this building that exist as brands that we service through the agencies."
September 26, 202218
The agency's growth comes from two other sources as well: organic growth and winning new business. Organic growth is driven by quality, says McKay. "Once you're in and you're doing a good job it's a nice introduction to say, 'Let me introduce you to someone else [within the agency]'. Because you're doing a good job, clients are much more open to having these conversations."
He adds: "I stress a lot to my guys that when you get into a client we do a fantastic job, because when you do a good job first it builds trust. They know you are going to do a good job, you're not difficult to deal with."
The other areas of opportunity are "where our competitors do a bad job," says McKay. The market can be overly sales-driven, and competitive pricing can affect agencies' ability to deliver a consistently good service. Although he is quick to emphasise that Reprise's clients don't pay "massively more," McKay says "good service comes at a price point".
There is some duplication of what Reprise does with data and the analytics and other services that any modern media agency is bound to offer its clients. But its specialism allows its sister agencies to focus on their established services that they do best.
In return, when Reprise was launched it didn't have the hangover of being a traditional media agency now turning its hand to digital. It is much more expert on services such as analytics and optimisation that it does well.
McKay says: "Over the past two and a half years, our role in support of MCN's agency network has become more pivotal, giving our sister agencies the ability to consult across the broad spectrum of digital marketing."
Reprise now services more than 40 clients including Mashreq Bank, RAKBANK, FAB, Bank Al Jazira, Etisalat, STC, Property Finder, Al Shaya, Dyson, American Garden, Gargash, American Hospital, Apparel Group, Yas Holding and Burjuman. Some of those were existing MCN or IPG clients, and others have been brought in from outside.
McKay says: "You need to look at various tiers of clients. At every level I think our services are applicable. … I think we do our best work where a client has an appreciation for the importance of our services and how they add value to what they are trying to do from a marketing perspective." Brands such as telcos and banks that have introduced more advanced analytics techniques are Reprise's 'Tier One' clients.
Although some clients come to Reprise for specialist projects, McKay says he prefers to develop a more strategic approach with his agency's partners.
"The way we like to engage is to go in and more broadly look at their wider digital marketing transformation, to assess their maturity," he says. "Then, once we have a flavour of how mature they are across media data technology, that allows us to build a transformational roadmap that says: 'You are here today; you're hindered in these various areas and your ability to be able to communicate effectively [can be improved by] introducing a number of these best
practices.' Those can be dynamic creative, organic search, Google Analytics or a customer data platform. This is your journey to getting to where you need to be."
Reprise is continuously expanding its specialisms and certifications, and has become a Google Marketing Platform Partner. It has recently been certified in Google Analytics 4, the latest cross-platform analytics system, which is set to soon replace Google's Universal Analytics altogether.
On top of this, it has developed a road map with the search giant and a business consultancy. "We've partnered with Google and the Boston Consulting Group to come up with a framework that allows us to assess a brand's maturity," says McKay.
Although it was developed with Google, Reprise has expanded the Digital Marketing Transformation (DMT) framework to other digital channels such as Facebook, Instagram, TikTok, Snapchat and other
THE CLIENT PERSPECTIVE Stuart McKay comes from the client side. He spent eight years with Hewlett Packard running consulting and programme management for a variety of European businesses. Then he moved to UK telco Vodafone to head up digital, before running the digital transformation programme at UK building supplies company Travis Perkins. His last role before coming to head up Reprise was as chief technology officer of boutique travel business TAG.
He says: "Because I come from a customer background as well, I always put a customer lens on things. If I was a customer, how would I want Reprise to interact with me?"
McKay has tried to recruit much of his team with customer backgrounds. He says this gives them a range of experience, and it means they know what clients expect. He says: "I think I've got a pretty good view, over 20-plus years, of what 'good' looks like. If you're bringing in people who have been customers, you can collectively come up with what 'good' looks like for a client in MENA."
Recruitment and retention of talent is a challenge. It can be difficult to keep good staff for a long time. McKay hopes recruits will stay with the company for two to four years, and the company is "working hard to minimise attrition and keep our talent for as long as possible". Reprise gives them opportunities in return. Experts coming from clients in one sector will work across verticals and expand the breadth of their experience. "It's an easy sell," says McKay.
In a quest for stability and to keep staff turnover down, McKay says he is careful about who comes into the Reprise team. As well as being evaluated for their skills and experience, job applicants are painstakingly assessed for their ability to fit in with the team and culture.
digital media touchpoints. "That gives us a nice view of the landscape," says McKay. "It allows us then to look at it and go, 'OK, well a number of our Reprise products if we implement them and introduce them to your organisation would allow you to mature in these various areas.' We are able to deliver nice road map that shows them how to get there."
Reprise has recently become an official Google reseller. "It's taken us two years to get [Google] reseller status," says McKay. "It's quite complicated." The process involved case studies as well as Google checking that Reprise is best-in-class in its knowledge and leverage of products and platforms, checking up on expertise, skills and capabilities within the agency.
"It's a long-winded process, but very worth it," says McKay. "Now we are the first local MENA agency that has that reseller status."
Other certified agencies tend to leverage the accreditation of their offices in London or other EMEA hubs.
Reprise has almost doubled in size since it was founded, and how has about 30 people, but the team is small compared with most network media agencies. This means clients get more personalised service. "You can get four or five people that will be your four or five people for pretty much the duration of the contract," says McKay. "That makes a big difference as opposed to, having to say, 'I've got to move this guy to another account so you're not going to get access to the guy.'"
Reprise has recently moved into refurbished offices in the MCN building in Dubai's Barsha Heights, and already McKay is eyeing extra space as his team continues to grow. "It's a good problem to have," he says.
Even as Reprise expands and continues to pick up big-name clients – both shared with its MCN sister brands and stand-alone –McKay doesn't plan to let the agency get too large. "Reprise in Dubai will be as large as it needs to be to provide a personalised service to clients, but we are also focused on building nearshore capability hubs that can support our growth and ensure we can still offer attractive commercials to the clients," he says. The agency is a lot bigger now than the 15 people it started out with back in 2019. And that's not bad progress for a three-yearold start-up.
''WE DO OUR BEST WORK WHERE A CLIENT HAS AN
FOR OUR SERVICES AND HOW THEY
September 26, 2022 19
APPRECIATION
ADD VALUE.''
By NISHKKA MANGLANI, senior account manager, Houbara Communications
WHERE ARE THE WHEELCHAIRS?
Inclusive marketing is no longer an optional extra, it's a key ingredient that raises the marketing dough, says Houbara Communications' Nishkka Manglani
I' ve been a mum to a bright and chirpy boy in a wheelchair for 11 years. However, this summer, as the world became a safe space to go out and explore, my son, a whole lot older and wiser, asked me why children or adults in wheelchairs are not represented in advertising. This made me think and want to reach out to my industry of marcomms professionals to see if it inspires us to think differently and include them in our campaigns.
Over the past two years, we've seen how our communities have become more important than ever. And at the heart of every marketing or customer experience strategy is a need for relationships and connection.
Every aspect of inclusion is an opportunity to establish and enrich these connections as customers get more comfortable in their own skins and champion people and brands that celebrate the differences. Inclusion, Google says, is seen as a universal human right. The aim of inclusion is to embrace all people, irrespective of race, gender, disability, medical or other needs. However, inclusion is often ticked off by balancing the genders and, more recently, representing various nationalities in the region. But inclusion for different abilities is mostly ignored or politely slipped under corporate social responsibility (CSR).
That's a very skewed way of looking at this community. Statistics recently cited in The National newspaper estimated people of determination to number more than 11 million in the region. Add to this number their family, extended family, friends and healthcare professionals. Do you see the reach? Do you see the niche?
I understand that not all of us have the opportunity to see these nuances, these gaps, to think in this manner. I do, as a parent to a child of determination, as the UAE so lovingly refers to them. As a communications professional, I hope the industry will step up to the plate.
For instance, I would have loved to see a person of determination trying their best to make it through a day as independently as possible in the regional Adidas I'm Possible campaign. How amazing would it be to see a story of a sportsman who is also a person of determination in a Nike ad for the region. It's not that our society doesn't have these phenomenal individuals; it does. It's about our brand managers, marketing and PR teams
thinking expansively and inclusively about the different abilities to find and nurture them.
In addition to commercial benefits, this is a real reflection of society. It is when children begin to see children of determination being represented in back-to-school campaigns, in the marketing of summer camps, in editorials, that they are more aware of their existence. It helps to normalise them so that it is way easier to connect with differently abled kids in the classroom, at school, at the park and in play areas.
Which brings me to the question: Why not step up the playing field for the people of determination too?
Perhaps there is concern over how to do this right and a potential fear of not understanding this niche well enough or, worse, getting it wrong. But just as with trying to understand any other niche audience, it is about connecting with the people of determination and their families, with experts in the field, over a coffee morning to understand what you can do as a company or a brand to effectively engage with and represent them. Once you understand this, take the time to work on your offering and check back with them for any sensitivity issues.
It would be equally amazing to see members from the people of determination community or those who champion true inclusion to be speaking at marcomms events in the country, for organisers to offer their platforms to such speakers at their next conference so that the topic is firmly on marketers' agendas.
I would love to mention here the work that Touch is doing in this space. Touch is an inclusive talent management and disability inclusion consultancy agency in the UAE. Every Sunday, it hosts the children of determination community at Crossfit Alioth for an hour of tailored physical activity sessions with coaches who volunteer their time and efforts to uplift the community. Touch recently tied up with Dubai Tourism, Dubai Food Festival, Dubai College of Tourism and Hilton Dubai to advocate for inclusivity within the F&B and hospitality industry in the city.
Perhaps it's also the recognition that will draw us in, make us think. Maybe it's time for a Best Inclusive Campaign category at our renowned regional marketing and PR awards to see an increase in inclusive campaigns that will be launched? Now that really would be progress.
"It is when children begin to see children of determination in backto-school campaigns, in the marketing of summer camps, in editorials, that they are more aware of their existence. "
September 26, 202220
Yemen, often described as the worst humanitarian crisis on earth, is known to many as a war zone, with tough living conditions and a concentration of many problems. On the other hand, it is also home to more than 30 million Yemenis and is a country with fabulous history. For so long, building brands has been ignored given the country's conditions. One company decided to invest in the future and build true meaningful brands for the Yemeni consumers. HSA (which stands for Hayel Saeed Anam) is a huge family conglomerate that originated in Yemen more than 80 years ago. For many, the name HSA won't be familiar, but it is the group that owns Arma in Egypt. Arma, in turn, is the company that holds brands such as Crystal oil, Al Hanem ghee and Oxi detergent – all are leaders of their categories in the market. HSA also has large operations in Saudi Arabia, some African nations and many other countries around the world. In 2019 the group embarked on a transformational journey for the business and the brands it.
As I started my journey with HSA at the beginning of 2020 (coming from a 20-year career with Procter & Gamble and Mars across several countries), I witnessed category-leading brands in many segments of the business that hadn't connected with consumers for some time. The war conditions made priorities change, and rightly so, to ensure business continuity at the time of crisis. But then it was the right time to rebuild these brands' equities and bring them closer to the consumers' needs.
We started a journey of transformation to make sure the Yemeni brands were no less strong than any international competitor in the market. The marketing fundamentals of how brands grow were applied, and the newly appointed marketing team, together with existing Yemeni talent within the company, started a step-by-step journey, ensuring they built a strong foundation of consumer understanding, habit-change knowledge and the aspirations of the Yemeni population. Anything that doesn't start with deeply understanding the consumer and his
or her needs builds the wrong foundation for the business. It's like being in a plane cockpit and not knowing where to land.
With a much deeper consumer understanding, the team embarked on defining the portfolio of brands and products that will lead the future growth of the company. With brands operating in 14 FMCG (fast-moving consumer goods) categories, the team needed to drive focus on the right brands and products that would enable a win for the company. It is never about how many brands we own, but about how many we have the right to win with.
Once the portfolio had been defined, the team moved into contracting the right agency partners in advertising, packaging design, consumer research and media planning and buying to start executing its vision of 'best in serving the Yemeni consumers' needs in a VUCA world' (where VUCA stands for volatility, uncertainty, complexity and ambiguity).
It was amazing to find outstanding agency partners in the region opening up their arms
to help in building HSA brands in Yemen, including Momentum and FP7 McCann (both part of MCN Network) and Matter Branding for packaging design and brand character building. Having real agency partners is crucial in achieving real transformation, and we were lucky with the choices we made.
In a period of 18 months, we were able to optimise our portfolio with a winning range, implement a full packaging uplift on more than 20 brands (all having a consumer perception similar to or better than their international competitors), develop more than 14 TV commercials and bring back strong communication on all our mega brands. We managed to develop omnichannel communication that connects with consumers, activate social media plans to drive engagement with youth, and launch more than 20 new innovative propositions serving the Yemeni consumers' needs. Our company leaders are very clear that brand equity and brand value are the most important assets for the company.
The results were outstanding. Despite being the market leaders in almost all categories, we were still able to grow our market share in 11 out of 14 categories. The conditions were tough: closed roads, war conditions, continuous currency devaluation, and many more issues faced the team during the implementation of the brands' revamp journeys. But over and over again, no matter which category you operate in, having the right mental availability and the right physical availability, while being price competitive, proves to be a working formula under all conditions. We are now almost three years into our transformation journey and we aspire to achieve much more.
By MOHAMED TORKI, chief marketing officer, HSA Group
MARKETING IN A CIVIL WAR
HSA Group's Mohamad Torki explains how his company faced up to the challenges of revitalising FMCG brands in Yemen
''THE NEW MARKETING TEAM, TOGETHER WITH EXISTING YEMENI TALENT, STARTED A STEP-BY-STEP JOURNEY.''
September 26, 2022 21
Production house guide
a.k.a Media
Founded: 2011
Owner: asser Obeid
Offices: Dubai and Abu Dhabi
Number of staff: 8 info@akamedia.ae
SPECIALISMS: Video production; post production; animation; marketing; strategy; brand marketing
KEY CLIENTS: Dubai Tourism, Masdar, Denstu ME, Freedm
Anghami Studios
Founded: 2019
Headquartered: Dubai
Number of staff: 11 +971 4 458 4251 anghamistudios.com advertise@anghami.com
Anghami Studios leverages Anghami's wealth of data, connection with talent and technology to create content for brands. This content can live everywhere, which allows it to generate strong and organic engagement. This content comes to life in many forms, but some examples are the production of original songs, podcasts, live concerts and even sonic identities.
SPECIALISMS: Production of songs, podcasts, live concerts and sonic identities.
At Your Service Productions
Founded: 2001
1505 Studio
Founded: 2018
Headquartered: Beirut samer@1505.studio; jad@1505.studio +961 3 489 348
1505 Studio is a boutique multimedia production company. In 2018, producer Samer Fleihan and director Jad Rahmé teamed up to create marketing and storytelling content for global and regional brands. 1505 is dedicated to working with the best talent, carefully curated to fit the desired needs and challenges of our partners. Whether it's a TV commercial, documentary, photography or digital content, our work reflects the stories and values of our corporate and creative clients.
KEY CLIENTS: Always, Facebook, Ariel, Trident, Pampers, Nestle Waters, Vox Cinemas, Ocean Spray, L'Oreal Paris
Headquartered: Dubai, with offices in Abu Dhabi +971 4 397 8906 +971 50 496 6620 info@atyourserviceproductions.com
SPECIALISMS: Feature films; TV commercials; TV series; music videos and photography
Barry Kirsch Productions (BKP)
Founded: 2000
Headquartered: Dubai Number of staff: 20 info@bkp.group
SPECIALISMS: Sonic branding; original music composition; audio production, concept and development; full-service PH; post-production; music for events
KEY CLIENTS: TBWA\RAAD, Expo 2020, HQ Worldwide, Dubai TV, Du, RTA
AFP Services
Founded: 2010
Ownership: AFP
Regional headquarters: Beirut Number of staff: 52 mena@afp-services.com
SPECIALISMS: Content production; pre-production; scripting; editing; postproduction; distribution
KEY CLIENTS: Coca-Cola, Perrier, Auditoire, El Gouna Film Festival, UNICEF
Big Kahuna Films
Founded: 2007
Offices: Dubai, Beirut, Riyadh

Number of staff: 18 hello@bigkahuanfilms.com
SPECIALISMS: Producers of high-end advertising films and digital content.
AWARDS: 2021 Ranked #1 in Immortal Awards MEA & UAE; 2020 Production House of the Year B&W Report; 2019 Dubai Lynx Golden Palm Winner
September 26, 202222 PRODUCTION HOUSE GUIDE
2022
Craft MENA
Founded: 2021 in MENA; part of McCann Worldgroup since 2008
Holding group: MCN/IPG Headquartered: Dubai (MENA); New York (global) Number of staff: 40 in Dubai, 1,400 across the network jon.marchant@craftww.com +971 4 445 4777 craftww.com
We are a leading global production agency, located on five continents, that delivers smart, creative production solutions to create business value and drive growth for our clients. Our work creates connections and is optimised for your brand's performance. We provide efficient production across all media and languages. In MENA, Craft Dubai is a 40-strong team of best-in-class talented production specialists, encompassing AV and post production, content creation, videography and photography, artwork and retouching, transcreation and localisation, business affairs and asset management.
SPECIALISMS: Content creation, design and retouching; AV production; post production, motion graphics and editing; videography and photography; AV production; post production; digital production; transcreation and localisation; business affairs and asset management
KEY CLIENTS: Mastercard, GM, L'Oreal, Nestle, RB
Bigfoot Films
Founded: 2011 Headquartered: Dubai (Bigfoot Middle East) and Cairo (Bigfoot Films)
Number of staff: 11 info@bigfootfilms.net
SPECIALISMS: Television commercials; music videos; mini-series; documentaries; online content
Founded: 2021
Parent company:
Headquarered:
Number of staff: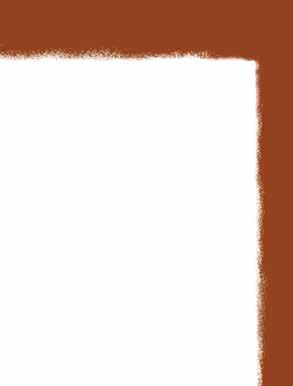 UAE
Central Films
Founded: 2005, Dubai; 2000, UK
Regional headquarters: Dubai Centralfilms.com Karen@centralfilms.com Ian@centralfilms.com
SPECIALISMS: International service facilitation and local clients; we specialise in cars, but we do a whole load of other work too.
KEY CLIENTS: Apple; Jaguar Land Rover; Hyundai; Toyota; Save The Children; Korea Telecom; Uniqlo; LG; Sunrise Insurance; BBC; National Geographic LEADERSHIP PANEL
The dedicated production arm of Action Global Communications, Action Studios has positioned itself as one of the UAE's leading content production agencies. Led by a specialised team of filmmakers, storytellers, social media gurus and creative editors, Action Studios represents a new era for meaningful
content that creates emotional connections, drives conversations and influences consumer behaviour.
SPECIALISMS: High-end video production including social media, digital and online content optimised for mobile consumption, TV commercials, micro/ macro documentaries, events coverage, web/podcasts, aerial and drone video/ photography, 2D animations, timelapses/ hyperlapses, underwater content creation, promotional trailers, still photography
KEY CLIENTS: Dubai World Trade Centre, Dubai Department of Economy and Tourism, dmg Events, Environment Agency – Abu Dhabi, Fonterra, Messe Frankfurt – Middle East, Proactiv Entertainment, Sanad Group
Rayan Ahmed Director
Emma Pa erson Associate Producer
Euan Megson Managing Director
Igor Petrovic Lead Producer
Anuj Dayal Associate Producer
September 26, 2022 23PRODUCTION HOUSE GUIDE
Action Global Communications
Dubai,
15 +971 4 390 2960 + 971 55 546 5830 www.actionprgroup.com rayan.a@actionprgroup.com
Crater
Founded: 2016 Offices: Dubai, Sydney, London hello@crater.global

Crater is a visual agency, production house and directing collective with operations in the Middle East, Europe and Australasia.
SPECIALISMS: Creative direction; film production; digital technologies; strategy & social; branded content & commercials
Dejavu
Headquartered: Dubai Offices: Mumbai, Riyadh, Beirut manasvi@dejavu.ae kavya@dejavu.ae www.dejavu.ae +971 4 375 7410
SPECIALISMS: Production and post-production for feature films, commercial and digital content
Crisp Arthouse
Headquartered: Dubai Founded: 2019 hello@crisparthouse.com www.crisparthouse.com
SPECIALISMS: Film production: (TVCs, documentaries, luxury events, features, narratives, content development, corporate edutainment), bringing the full skill set; in-house cinematography; direction; photography; concepting; editing; audio design; scriptwriting; storyboarding; colour correction. Brand-led Creative: inhouse voice-overs, MCs and visual artists (street, mural, fine); illustration
KEY CLIENTS: Dubai Tourism, Aldar, Converse, Virgin Megastores, Arthur D Li le, MC Saatchi, Wunderman Thompson, Volkswagen
Founded: 2002
Owners: Shane Martin,MBAL
Headquartered: Dubai, with a branch in Abu Dhabi
Number of Staff: 20 +971 4 390 3970
www.boomtown-productions.com letschat@boomtown-productions.com
Experienced, creative, innovative and dedicated to the production of highquality content across all moving image formats, TV commercial, digital content, documentary, and long-form. Boomtown has been privileged to work with the most dynamic brands and agencies both in the region and around the world since our inception more than 20 years ago. Our growth has mirrored that of the region and our production offering has diversified, adapting to the demands of the dynamic content creation world. We put the film first and value creativity and effectiveness. Boomtown has recently launched at Twofour54 Abu Dhabi to be er service that dynamic market.
SPECIALISMS: Production; creative development; specialised in high-end TVCs, digital content and long-form documentary, features and TV series; postproduction facilities.
KEY CLIENTS: ADNOC, Emirates, Aldar, Expo2020 Dubai, DTCM, National Geographic, Masdar, Adnoc Distribution, Emarat, LG, Genesis, Ford, Lincoln, BMW, Mercedes, Tencent Games. M&C Saatchi, Impact BBDO, HSad, Innocean, Serviceplan, FP7, Ogilvy, Craft Worldwide
AWARDS: Cannes Lions, Cannes Dolphins, Dubai Lynx, The One Show, NY Festivals, Loeries, Cresta and London International Advertising Awards, D&AD, Gerety Awards
LEADERSHIP PANEL
Daniel Kilalea Executive Producer
Shane Martin CEO and Director
Mannu Singh Director's Producer / Post Producer
Suresh Nair Head of Post Production
Bruce Macdonald Executive Producer and Director
September 26, 202224 PRODUCTION HOUSE GUIDE
Dreambox Creative Consultants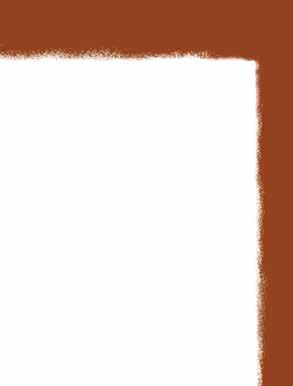 Founded: 2017
Headquartered: Sharjah
Number of staff: 15 contact@dreamboxme.com
SPECIALISMS: Photography; video production; drone/aerial filming; online streaming; video recording and live feed
KEY CLIENTS: Novo Cinemas, Al Yousuf Motors, Al Jalila Children's Hospital, Dubai Silicon Oasis, and Dubai Sports Authority
Feel Productions
Founded: 2015
Owner: Sandip Shivtarkar
Headquartered: Dubai +971 4 223 5688; +971 50 287 9032 www.feelproductions.com info@feelproductions.tv
SPECIALISMS: Production; Post production; Audio recording studio/Radio recording and Shooting floor; TV commercials; Digital films; Animation; CGI; Photography; Line production.
KEY CLIENTS: FP7 McCann, McCann Health, C2 Communications, Classic Partnership, Tonic International, Amber Communications, Impact BBDO
AWARDS: Babyshop Al Umobuwah – Gold at WARC Awards for Effectiveness by Cannes Lions. And Bronze for Creative Effectiveness at Cannes Lions. Plus awards at LIA, D&AD, Loeries, Dubai Lynx among others.
Epic Films
Founded: 2012
Offices: Dubai (HQ) and Abu Dhabi, UAE.
Number of staff: 6 info@epicfilms.me
SPECIALISMS: Film production servicing; feature film facilitation
KEY CLIENTS: RSA (Ridley Sco & Associates), Legendary Pictures, Image Nation Abu Dhabi, MGM (Metro-Goldwyn-Mayer), UFC
The Film House
Founded: 2012 Headquartered: Doha, Qatar Number of staff: 25 info@thefilmhouse.tv
SPECIALISMS: Full-service production
KEY CLIENTS: Qatar Airways, Qatar Tourism, Ooredoo, PUMA, SBE
Owner: Dania Salha Quaglio
Offices: Dubai, Beirut
Number of staff: 7
executive@camouflageproduction.com www.camouflageproduction.com
Camouflage Productions prides itself on its core values of artistic and creative integrity. Founded on the basis of passion towards filmmaking principles, we carry ourselves in coherence with our craft and care towards our clients, never compromising on the quality of our work and always aiming to exceed expectations. Our unsurpassed team comprises industry-leading producers, production experts, an exceptional roster of directors, photographers and post production specialists in addition to a premium and influential list of clientele.
SPECIALISMS: Film production; production services; director representation; post production; online content; animation; photography; event management
KEY CLIENTS: Nissan, Mcdonald's, Etisalat, Sun and Sands, De ol, Dubai Tourism, Coca Cola, Johnson & Johnson, Mars, Dubai Holding, GM, DAMAC, UAE Ministry of Defense, Nestle
LEADERSHIP PANEL
Khalid Jabaly Assistant Executive Producer
Chrystel Abdelsater Producer
Simran Noronha Production Coordinator
Dania Salha Quaglio Executive Producer
Mario Atallah Senior Producer
Mohamed Mansour Production Manager
September 26, 2022 25PRODUCTION HOUSE GUIDE
Filmmaster MEA Productions
Founded: 1974 (Milan); 2005 (Dubai)
Holding group: Italian Entertainment Network
Offices: Dubai, Riyadh, Milan, Madrid, Rio and London
Number of staff: 80 heather.mcdonald@filmmastermea.com
SPECIALISMS: Creativity; production; post-production; international servicing
Giga Works Virtual Reality Film Studio
Founded: 2013 Headquartered: Dubai, with offices in Beirut www.gigaworks.ae +971 50 350 2735
Giga Works is a VR film studio offering 360-degree content capture and storytelling and virtual reality experiences. We have undertaken many virtual reality experiences across the UAE and worldwide since 2013.
SPECIALISMS: 3D and 360-degree video content capture; VR content creation; VR post production; VR apps and games production; VR Cardboards production
KEY CLIENTS: Daimler, Red Bull, MAF, Emirates, Jumeirah, Dewa, GDFRA, Tecom/ DIFF, Etihad Rail, DP World, TS&S, Strata, YahSat
Films by Nomad
Founded: 2012 Headquartered: Dubai

Number of staff: 15 www.filmsbynomad.com dubai@filmsbynomad.com +971 4 551 5368
SPECIALISMS: Films by Nomad is an award-winning independent production company, creating documentaries, TV and branded entertainment. Since its inception, Films by Nomad has developed a reputation for creating content that is focused on strong storytelling. Relied on by broadcasters and brands alike to create content that is innovative, compelling and engaging.
KEY CLIENTS: Discovery Channel, National Geographic, Disney, Emirates, Masdar, ESPN
HW Media
Founded: 2014
Heads of company: Eve Hester-Wyne, Hisham Wyne eve@hwm.ae
SPECIALISMS: Content (wri en and audio-visual); specialised content (complex and technical sectors); TV production and direction; media training
KEY CLIENTS: Expo 2020, Dubai Future Foundation, Smart Dubai,Emirates Airline, Abu Dhabi Fund for Development
Founded: 1995
Offices: Lebanon & UAE
Number of staff: 10
+961 133 2267/8/9 +961 331 3040
info@cityfilms-lb.com
Cityfilms-lb.com
At CITY FILMS, we work with a curated team of the most passionate producers, and a pool of talented local and international directors, building a consistent track record of creating quality productions across the Middle East. To us, filmmaking is not just an industry. It is an art, a craft and a journey in itself.
More than 25 years of unparalleled experience in filmmaking and production have allowed us to be selective and choose projects that stimulate creativity and inspire us to push boundaries. Boundaries that are ever evolving with
time, and that we progressively challenge as we look excitedly towards the future of bringing great ideas to life.
You don't have to be in front of the camera to smile.
SPECIALISMS: Film production; production services; online content; music videos; corporate films
KEY CLIENTS: Saudi Tourism Authorities, Infinity Energy, OOREDOO, Etisalat, DEPE, Almarai Company, Damas Jewelelry, Arab Bank, KFH, Royal Opera House Muscat, Aqaba Tourism board, Asian Games, Zain Group, MBC Group, Al Moujil group KSA, Mobily Telecom, STC Telecom, Nestle, Mars, Pepsi, Coca-Cola, Toyota, Nissan, Sadia, UAE Air Forces, Korek telecom, Puck, Kraft, Unilever
AWARDS: Lynx, Mena Cristal, Epica, Cresta, London Film Festival. London International Awards LIA, Cannes nominations
LEADERSHIP PANEL
Joyce Hadife Executive Producer
Nathalie Hammouche Chief Accountant
Marc Hadife Owner
Carla Dib Head of Creative
September 26, 202226 PRODUCTION HOUSE GUIDE
Good People
Founded: 2016
Holding group: GP&K Headquartered: Dubai, UAE Number of staff: 26 +20 100 251 2085 www.goodpeople.film khaled@goodpeople.film
Good People is really just a group of good people who are in love with what they do. Our producers would donate blood (and, if needed, sweat) to get the camera rolling on time, while our directors are as eclectic as they get. But hey, don't take our word for it. Ask the crazy people that made us Agency of the Year for three years straight.
SPECIALISMS: Production and servicing in Cairo, Athens, Dubai, Beirut
KEY CLIENTS: Lavazza, Pepsi, Palm Hills, Zain, Coke, Google, Diesel, Amazon
AWARDS: Cannes; D&AD; The One Show; NY ADC; Clios; Lynx
JBM Sound Studio
Founded: 2006
Headquartered: Dubai
Number of staff: 10 joe@jbmstudio.com
SPECIALISMS: Audiopreneurs; music composition; sound design; voice-over casting and recording; mixing and mastering
KEY CLIENTS: Expo 2020, Deliveroo, Spotify, Mercedes, PepsiCo
Lightblue
Founded: 2007 Offices: Dubai and Los Angeles +971 4 341 1128 www.lightblueww.com hello@lightblueww.com joseph.aquilina@lightblueww.com
We are a creative experience agency with a full-service creative production house. Human first, technology empowered, operating at the forefront of culture. Together we craft engaging and effective content for the world's largest and most prestigious global brands.
SPECIALISMS: Strategic consulting; live brand experience; film (creative, production, post-production, photography, XR, animation); creative services; digital experiences; original IPs
KEY CLIENTS: Estée Lauder Companies, TikTok, Sony PlayStation, Burberry, MINI, Mastercard, Power Horse, Breitling, Richemont, MDL Beast and Make Up For Ever.
AWARDS: Burberry – TB Monogram Landscapes: Best Heritage 2021, Windows Wear; Make Up For Ever – Rouge Artist: Top 20 Film Campaigns 2020, Campaign Middle East.
K Kompany
Founded: 2010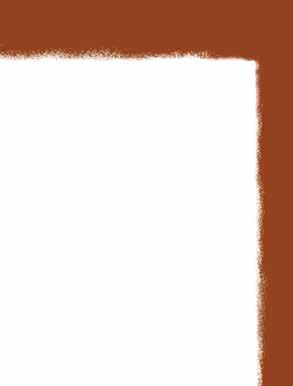 Headquartered: Dubai
Number of staff: 15-20 info@kkompany.com
SPECIALISMS: Video; television; audio; store music
KEY CLIENTS: NFPC, Unilever, Fine, Agthia, Friesland Campina
Founded: 2016
Headquartered: Dubai, with offices in Abu Dhabi, Riyadh, Cairo +971 04 442 5674 hello@createproductiondxb.com h ps://createproductiondxb.com/
Create Production was founded in 2016 with a simple concept: create a production house that understands today's audiences, that understands how they choose to consume content on different channels. We've built a team of content creators who live and breathe video production and have the skills to combine digital know-how with world-class visual storytelling.
SPECIALISMS: Long form and short form video production; drone certified; social-first content; TVCs; documentaries; 2D & 3D animation; live event coverage; photography; live-streaming large-scale events like David Gue a United At Home DXB concert and Red Fest DXB; augmented reality development for social platforms and web
KEY CLIENTS: Visit Dubai, Emirates Airline, EXPO 2020, Volkwagen, Coca-Cola Arena, Audi Middle East, Red Bull, Visa, EMAAR, EGA, W Hotels, Qasr Al Hosn, Sheikh Zayed Grand Mosque, REEL Cinemas, Nespresso, Accenture
LEADERSHIP PANEL
Shona Royston Head of Production
Dia Hassan Managing Partner
John Hassan Business Director
September 26, 2022 27PRODUCTION HOUSE GUIDE
Founded: 2018 Headquartered: Dubai


Number of staff: 10 hello@disruptive.ae +971 4 330 1707 www.disruptive.ae
Disruptive is the best kept secret of the industry. Our star-studded showreel is backed by hard work and dedication – agencies and brands that know us will tell you so. We don't discriminate, we service production briefs of all types and sizes. Bo om line, we love this game. Be Disruptive.
SPECIALISMS: Commercials; music videos; corporate; documentary; photo; digital; animation; metaverse; NFTs; virtual events; sonic; web 3 training
INDUSTRY SNAPSHOT
DAVID ZENNIE
Founder and Executive Producer, Disruptive
LEADERSHIP PANEL
David Zennie Founder, Executive Producer
WHAT ARE SOME OF THE DEVELOPMENTS THAT THE PRODUCTION INDUSTRY HAS ENCOUNTERED FOLLOWING THE PANDEMIC?
The pandemic delivered a novel set of challenges to which the industry responded accordingly from health and safety procedures to smarter and leaner shoots or even opting for animation-based content. During this time, Disruptive incorporated NFTs, virtual worlds and Web 3.0 solutions into our profile. Disruptive continues to use innovation in a best effort to support our partners as technology disrupts industries. As a production house we offer exceptional client experiences, positioning of innovative solutions for advertising goals, and guidance for our clients.
WHAT ARE SOME INNOVATIONS THAT YOU HAVE IMPLEMENTED? The demand for brands to cultivate a virtual presence skyrocketed globally and Disruptive has taken the necessary steps to evolve with
the demand. Disruptive provides multidimensional solutions for all things metaverse and NFT, including advisory, strategy, and production to support our clients and partners in developing their vision for a Web 3.0 presence. Disruptive recently began implementing augmented overlays for one of our partners to enhance the consumer experience through mixed-reality. The technology is phenomenal. As an early leader embracing blockchain, we have developed an extensive network and a streamlined system featuring strong in-house capabilities to satisfy the array of client Web 3.0
needs. The Disruptive team is truly interdisciplinary with immense bandwidth – we work on an international scale, possessing the resources to fulfill the needs of practically any brief from film production to animation, award winning sonic branding, and now Web 3.0 solutions, as we work alongside our partners and clients to ensure that their vision is successfully represented on every platform. In a best effort for industry readiness, we are now offering comprehensive Web 3.0 training to agency and marketing professionals and C-level executives through parallel company and purpose driven advisory firm Disruptive World.
HOW ARE CLIENT DEMANDS CHANGING?
This question is two-fold for us. First, the demand for premium-quality productions that are exceptionally creative that are also mindful of budget will not change.  Disruptive addresses this by establishing long-term partnerships that allow us to maximise resources and best support our clients. We are experts at finding smart solutions to propel our mission of innovation and ensure clients receive the highest experience and quality for the best price. Second, brand campaigns function as the means of communication between producer and consumer. As technology evolves and Web 3.0 increases its presence, a community-centric multi-stakeholder model over the ageing transactional model will become the standard. Brands wishing to lead industry will realise they need to align their efforts with purpose-driven narratives that deliver social and sustainable impact. I am really looking forward to witnessing the increase in brands who position themselves to do good. Disruptive and Disruptive World will continue to create and attain its clients' impact goals through creativity and technological innovation as this shift progresses.
September 26, 202228 PRODUCTION HOUSE GUIDE
Liwa Content. Driven
Headquartered: Dubai, with offices in New York, Riyadh, Colorado, Mumbai
Number of staff: 25
Founded: 1987 business@liwa.tv, sagar@liwa.tv
SPECIALISMS: Video marketing; video; through-funnel content; interactive solutions
KEY CLIENTS: Emirates NBD & Emirates Islamic Bank, Marcus by Goldman Sachs, Dubai Digital Authority (Smart Dubai), Fakeeh University Hospital, BCG Digital Ventures, Beema Insurance, DEWA, Injazat, Dubai Future Foundation, Mashreq, FP7 McCann, Publicis Groupe
LPS
Headquartered: Dubai Number of staff: 40 Founded: 2014 aasim@lps-me.com partner@lps-me.com
SPECIALISMS: Video production; audio production; photography; creative & art direction; vertical video production for Tiktok
KEY CLIENTS: Delmonte, Dubai Silicon Oasis, Caribou Coffee, RSA Insurance, Abu Dhabi Islamic Bank
Magic Beans
Lizard
Founded: 2013 Headquartered: Cairo Head of company: Karim Mira, founder lizardvfx.com cairo@lizardvfx.com athens@lizardvfx.com
SPECIALISMS: Editing; colour-grading; VFX
KEY CLIENTS: Bigfoot Films, Excuse My Content, Rhino Productions, Nojara Productions, DéjaVu, JWT, Impact BBDO, Leo Burne , FP7, Kairo
Founded: 2013 Regional offices: Cairo, UAE www.mbeans.tv Hello@mbeans.tv +20 111 600 0006

Having been created with creativity, passion and team work, Magic Beans has succeeded in establishing its own territory in Egypt over the past six years. Its scope of work is not restricted to TV commercials; Magic Beans has co-produced more than six TV series and more than three TV shows. In addition, Magic Beans co-produced one of the most trending TV Shows in the Middle East, SNL Arabia. Furthermore, Magic Beans produced the Gouna Film Festival, 1st edition.
SPECIALISMS: Production for TV commercials; feature films; short movies; TV series; documentaries; TV programmes; music videos; digital content
Founded: 2015 Offices: Dubai, Singapore, Sydney
Number of staff: 15 across all offices +971 55 200 5917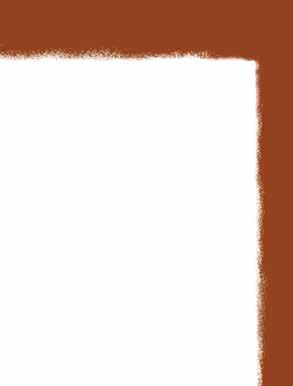 www.electriclimefilms.com rory@electriclimefilms.com
electriclime° is a boutique film house with offices in Dubai, Singapore and Sydney, bringing an expression of art to commercial film through innovation and vision. The film house represents emerging international directors and directors of photography from diverse artistic disciplines and has worked on global client and agency campaigns.
SPECIALISMS: Director representation; film production; post-production (offline, online, colour, finishing, audio mixing)
KEY CLIENTS: TBWA, M&Saatchi, DDB, Dentsu, GTB, Craft Worldwide
AWARDS: Silver Video/Production Company of the Year in Marketing Magazine's Agency of the Year Awards 2022; Campaign Brief The Work 2022; Finalists shots Awards Asia Pacific 2021; Finalists Ad Stars 2020; Finalists AOTY Singapore 2020.
LEADERSHIP PANEL
Layal Mooti Producer
Michael Ahmadzadeh Partner/Executive Producer
Rory Cavanagh Head of Production
September 26, 2022 29PRODUCTION HOUSE GUIDE
Magnet Connect
Founded: 2001
Holding group: N2 Media Headquartered: Dubai

Number of staff: 12 hello@magnetconnect.com
SPECIALISMS: Creative; film; photography; talent; production facilitation; locations; post-production
KEY CLIENTS: Jumeirah, Atlantis, KFC, Puck, Costa
Medialinks
Founded: 2019
Offices: Dubai (HQ), Doha, London
Number of staff: 10 hello@themedialinks.com
SPECIALISMS: Content creation & production for social media; user acquisition for mobile and websites; e-commerce; websites
KEY CLIENTS: PRAN Foods, Emirates Wet Wipes, Etihad Rail DB
Mile Studios
Founded: 2011
Owner: Leo Joseph Headquartered: Dubai
Number of staff: 18 info@milestudios.tv; leo@milestudios.tv
SPECIALISMS: Videography; photography; location sound; digital imaging technicians; event coverage; live streaming; specialised in post-production services such as editing, colour grading, sound design and 2D & 3D animation
KEY CLIENTS: Environmental Agency Abu Dhabi, Mubadala, Cleveland Clinic Abu Dhabi, International Fund for Houbara Conservation, Imperial College London Diabetes Centre
Meraki
Founded: 2015
Owner: Hikmat Ghandour
Headquartered: Dubai, with office in London
Number of staff: 5 hikmat@merakiproduction.com
SPECIALISMS: Full-service photo and film production house
KEY CLIENTS: Ralph Lauren, Cheil Worldwide, Jumeirah Group, Beautiful Destinations, Chalhoub Group
Founded: 1998 Headquartered: Dubai Number of staff: 20 +971 4 457 3132 www.filmworksgroup.com info@filmworksgroup.com
Filmworks is one of the longest-standing film production houses in the region and the first to service international feature films. We've steadily built a solid reputation for delivering high-end film productions from Hollywood studio feature films to social content and everything in between, since 1998. Our reach extends beyond the region, and through our international partners we can offer and maintain our high production standards globally.
SPECIALISMS: Filmworks Group offers turnkey production services for regional and international Clients. Specialising in digital content, TV commercials, feature films, TV series, documentaries and facilitation services.
KEY CLIENTS: Etisalat, GMO, G42, Ithra, NBC, Expo 2020, Zayed University, Brunswick Group, Horizon FCB, Momentum, Leo Burne KSA
LEADERSHIP PANEL
Jax Dyer-Donaldson Head of Production
Julie Smythe CEO
Ramzi Selouan CFO
September 26, 202230 PRODUCTION HOUSE GUIDE
Milkshake Media
Headquartered: Dubai
Number of staff: 8
Founded: 2008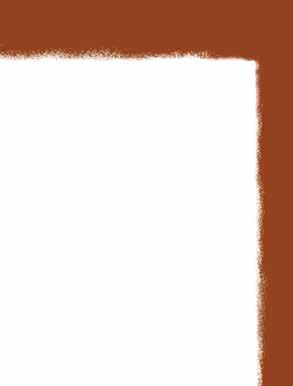 Milkshake Media is a creatively grounded content creation and production house, offering directors and writers to suit any budget and style. In-house post capabilities help craft stories. With a discerning eye and deep understanding of budgeting, we work hard to delight our clients.
SPECIALISMS: Production of commercials; visual content; stills photography; animation
KEY CLIENTS: Mubadala, Landmark Group, Unilevers, GSK, Bosch, Samsung, Subaru, Jotun Paints, Al Fu aim Group, Mini BMW, Volkswagen, ADCB, Ikea, Amazon, PMO, P&G Middle East, BBDO, Chiel, Wunderman
AWARDS: MENA Cristals Best Film; Loeries Best Film; D&AD Creative Excellence; Dubai Lynx Best Content; Digital Studio Excellence in Post-Production; MENA Cristal Best Use or Integration of Experiential Events
Mindloop Studios
Founded: 2001
Owners: Ahmad Ghannoum, founder; Ahmad Haffar, managing partner & co-owner
Headquartered: Dubai Number of staff: 8 A.haffar@mindloopstudios.com Ahmad@mindloopstudios.com
SPECIALISMS: Voice-over; sonic branding; music composition; sound design/ sound effects; mixing/mastering
KEY CLIENTS: Etisalat, Du, Majed Al Fu aim, Dubai Expo 2020, Playstation
Misfits Content Creators
Headquartered: Dubai Founded: 2015 nader@misfits.ae
SPECIALISMS: Marketing strategy; creative campaign platform ideas; film scripts; directing; editing and grading; VFX; audio
Motivate Connect
Founded: 1979
Headquartered: Dubai h ps://motivateconnect.com connect@motivate.ae
Motivate Connect is the Middle East's leading content marketing agency. With an in-house team of more than 200 dedicated media professionals, Motivate Connect has access to the best talent in the region, allowing us to create engaging bespoke content – across any platform – to help you reach your target audience. If your brand has something to say, we will find the best way to say it, and help start a conversation with the people you want to reach. Our content marketing services include the creation of digital, print, video and live media. From conception to distribution, Motivate Connect delivers.
Founded: 2017
Holding group: Horizon Holdings (IPG|NYSE)

Regional headquarters: Dubai
Number of staff: 7 +971 4 354 4458 info@fuelcontent-mena.com fuel-content.com
We are a specialist global production network for advertising, marketing, communications and brand experiences, executing work through an omni-channel approach. Our world-class production and creative services capabilities, coupled with highly agile workflow and asset management technology, deliver exceptional quality at scale, brand control
and savings for global businesses. We're in Dubai, Toronto, Paris, Cape Town, Johannesburg and London.
SPECIALISMS: Film and video production; 2D & 3D animation; stop-motion; VFX; colour grading; sound recording; sound design; sonic and music production; AR/VR emerging technologies; events and on-ground activations; mobile app and game development; web and HTML development; advanced print management
KEY CLIENTS: Visa, Clorox, Centrum/ GSK, DHL, Dubai South, Boeing
AWARDS: Three Silver Lions in Cannes Awards Festival 2022 for 'Breakchains with Blockchain' campaign
LEADERSHIP PANEL
Reham Mufleh General Manager FuelContent
Rodrigo Rodrigues ECD FuelContent
Mazen Jawad President Horizon Holdings
Hicham Soubra Head of Creative Services and Production FuelContent
September 26, 2022 31PRODUCTION HOUSE GUIDE
Founded: UK 1995, UAE 2008

Offices: Dubai, London, LA
Number of staff: 15 +9714 4356019 ali@joyfilmsme.com www.joyfilmsme.com
Joy Films started in 1994 in London by Mehdi Norowzian and soon grew to international acclaim, winning numerous awards along the way. We became part of RSA Films, known as JOY@RSA, until 2009. In 2008, Joy expanded into the Middle East with offices in Dubai and Beirut. Joy has always been a creatively led film production company with greater consideration for the creative integrity of ideas and elevation of production values above all because we believe creativity means intelligent solutions and therefore makes perfect business sense.
SPECIALISMS: Film production; protection servicing; commercials; online content; music videos; documentaries; features; editing; creative concept development; copywriting
KEY CLIENTS: Expo2020, Neom, Beiersdorf, Innocean
AWARDS: D&AD, Atlanta Film Festival, Academy Awards Nominee, Epica, NFF
ALI AZARMI
HOW HAS THE PRODUCTION INDUSTRY CHANGED SINCE THE START OF THE PANDEMIC?
The Pandemic's side effects of increased time spent at home meant a much larger captive audience for advertisers, content creators and broadcasters to entertain. There was an explosion of series and films and new ways of producing them. Virtual productions, more CGI and animation. It has been a great boom for post-production companies globally. It was also a good reminder to think creatively about logistics, and ways of scaling back on the excesses of productions and resources. The film production industry has flourished everywhere since the pandemic. Disruptive events are sometimes like a reset button that makes everything work better and faster for some and a total crash for others.
HOW ARE CLIENT DEMANDS CHANGING?
The clients are changing, working more directly with production companies and
expecting greater creative input. Every production now requires greater social media integration and final deliverables and formats. Central framing has become more popular as it accommodates various crops more conveniently.
HOW ARE YOU TACKLING EMERGING TECHNOLOGIES SUCH AS AR/VR AND THE METAVERSE?
This topic deserves an entire publication dedicated to it. It is an unstoppable wave with unlimited possibilities and consequences. Ever since the digital age started, industries have been guessing their way forward. Right now, for our industry, virtual studios and Unreal Engine computers used for the gaming industry are the main emerging technology. Gaming is future-ready and metaverse-enabled. It will dominate the future of advertising and entertainment. AI-enabled equipment will also develop very fast, not to mention the digitally generated actors indistinguishable from their human counterparts. Right now, however, none of these or even AR, VR or the metaverse has any significant presence in the film industry. By the time the metaverse becomes our universe an entire movie could be created by one person in one room, or by millions, in a few weeks. Data analytics ensure audiences will have unique experiences of content tailored to their individual preferences.
WHAT ARE YOU MOST LOOKING FORWARD TO IN THE NEXT YEAR?
I'm looking forward to world peace and more compassion and equality. Maybe it can become a reality in the metaverse. I'm interested to see how cognitive technologies develop and impact the human experience. it's great to see the region actively involved and invested in future industries.
INDUSTRY SNAPSHOT
Managing Partner, Joy Films
LEADERSHIP PANEL
Ali Azarmi Managing Partner
September 26, 202232 PRODUCTION HOUSE GUIDE
Moving Stills
Founded: 2015 Founder: Sadanand Chhatbar Headquartered: Dubai Number of staff: 6 sadanand@movingstills.me
SPECIALISMS: Video and photo production and post-production; TV commercials; corporate films; social media videos; 360-degree videos; timelapse; 2D animation; 3D walkthroughs; cinemagraphs; parallax animation; stills photography
Phenomena
Founded: 2018
Founder: Pirlanta Toubba; partners: Hiam Salibi, Karam Tabbe Headquartered: Dubai hello@phenomena-productions.com www.phenomena-productions.com
Phenomena is a film production house and creative studio representing emerging talent locally and internationally. We are a third-culture team with a shared passion for film, music and culture. We take on projects as early as the development phase and drive them home for delivery.
SPECIALISMS: Production for TV commercials; digital content; music videos; short films
KEY CLIENTS: Dubai Design District, Masdar, GMG
Odeum
Founded: 2019
Headquartered: Dubai, with an office in Riyadh Holding company: Augustus Media Holding weareaugustus.com hello@weareaugustus.com
Odeum, the in-house content studio of Augustus Media, owners of Lovin' Dubai, Lovin' Saudi and Smashi TV, is powered by data and insights, designed to produce new media formats, in real time for clients that live across our brand channels. We connect brands with communities and culture.
SPECIALISMS: Video; social; wri en; content; events; audio; online advertising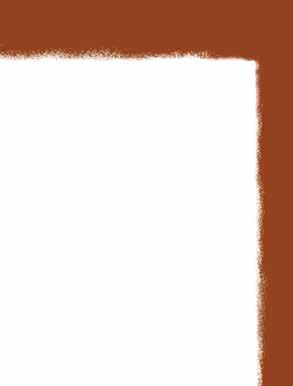 Proeffect Company
Co-owners: Khalid Alqahtani, Mohammed Al-Saleh Offices: Riyadh, Al Khobar
Number of staff: 32
Year founded: 2019 info@proeffect.sa
SPECIALISMS: Promotional videos; documentaries; coverage; motion graphics; event on-screen graphics
KEY CLIENTS: Aramco, Ithra, SWCC, Ministry of Media
Founded: 2004
Headquartered: Dubai Number of staff: 8 +971 4 396 6999 kinjal@kkddfilms.com kkddfilms@gmail.com www.kkddfilms.com
The KKDD Films team has been in the industry since 2004 with an expertise in film and post-production. We have two audio suites, two post suites and a colourgrading suite. We produce TV commercials, digital/online content, still photography and audio content for our agencies and clients in UAE, GCC and West and East Africa. KKDD Films works with several local and international directors. Whacky Films Mumbai is our Indian company, which caters to the Indian advertising market.
SPECIALISMS: TV commercials; digital/online content; corporate videos and presentations; 2D/3D animation; colour grading; still photography; radio commercials; jingles; music composition; podcasts; service production; television content
KEY CLIENTS: Emirates, HSBC, Al Rawabi, Dubai Parks and Resorts, Dubai Duty free, Emirates NBD, RTA, Dabur, Colgate, Kellogg's, Indomie, Toyota, Al Fu aim, Dubai Customs.
AWARDS: Cannes Corporate Media & TV Awards 2022 (Finalist); MENA Digital Awards 2019 – Best Use of Video (Bronze); Best Use of Digital by Sector (FMCG, Silver); Digital Studio Awards 2020 – Best Live Action Capture (Shortlist); Effie MENA Awards 2019 – David & Goliath Category (Silver)
LEADERSHIP PANEL
Sharwari Bawkar Ideator
Ranjeet Raju Audio Engineer
Kinjal Jagdish Tanna Partner / Producer
Surtani Pinkesh Editor
September 26, 2022 33PRODUCTION HOUSE GUIDE
Purple Brain
Owners: Otbah Rayess and Maria Mahdaly Offices: Jeddah (HQ), Riyadh
Number of staff: 15 Founded: 2017 otbah@purplebrain.co & info@purplebrain.co +966 55 105 1191 purplebrain.co
Purple Brain is not an icky soda brand or a type of Halloween slime kids get walls dirty with. We're a creative production house from Jeddah, rooted in madness. Crazy to take on anything yet sensible enough to do it right. Hence, the name inspired by the purple area in the brain where rationalism and imagination intertwine. Our intention is to tell stories. Artistically and thoughtfully. All we can say is we're good at picking other people's brains with the story you need to tell, be it 60 seconds or 60 minutes long. The medium is never an issue. Actually, come to think of it, nothing is. That's what makes us mental.
SPECIALISMS: Creative services; pre production; production; post production; production servicing
KEY CLIENTS: Saudi Arabia Ministry of Culture, Saudi Arabia
Ministry of Tourism, Saudi Airlines, Impact BBDO, Leo Burne , Saatchi & Saatchi
Rahbani Productions
Founded: 1977
President and CEO: Marwan Rahbani Offices: Dubai, Lebanon, KSA marwan@rahbaniproductions.com
Rahbani Productions is the leading creative source in the Middle East in the world of theatre production, feature films and Events. The company produces and organises mega events for the Arab and international world.
SPECIALISMS: Theatre production; feature films; TV programmes; events; TV commercials; corporate/documentary films; music videos; music composition and design; graphics and animation; dubbing; subtitling; full post production facilities
Resolution Production Qatar
Founded: 2009
Owners: Kirby Kearns; Simon Ferguson; Fushion Middle East Services
Headquartered: Doha
Number of staff: 50 info@resolutionfilms.tv

SPECIALISMS: Film production; film & crew equipment hire; market research (qualitative & quantitative); branding, strategy & full advertising services (traditional media advertising and street advertising/360-degree media plan); digital design and advertising services (websites, applications and social media advertising platforms)
KEY CLIENTS: Ministry of Public Health, Al Jazeera Media Network, Supreme Commi ee for Delivery and Legacy, Midmac Contracting Company, United Development Company
Founded: 2000 Headquartered: Dubai, UAE +971 4 340 3713 mail@phoenixfilmdxb.com
Phoenix Film is an ideas-inspired production company, producing films for notable brands and government entities for 21 years. We provide a wide range of talented directors, locations, equipment, talent and crew. Think production, think Phoenix. We are continuously welcoming trending topics, while working towards a sustainable green production for our future generations.
SPECIALISMS: TV commercial productions; documentaries; content; creative development; film production services; green set
KEY CLIENTS: Aldar, Almarai, Bentley, Bel Fromage, Danone, Dubai Tourism, Emaar, Emirates Airline, Etihad Airways, EXPO 2020, HSBC, Honda, Johnson & Johnson, Kraft, Lexus, Mercedes, Mubadala, Parker, Pepsi, Porsche, Rotana, Recki Benckiser, Samsung, Sony, Toyota, Waterman.
AWARDS: Dubai Lynx awards; Digital Studio awards; MENA Digital Awards; MENA Effie awards
LEADERSHIP PANEL
Harry Baghdoyan Executive producer
Dev Raj Head of Equipment
Guy Sinclair Managing executive producer
Rovin Naik Head of post-production
September 26, 202234 PRODUCTION HOUSE GUIDE
Red Stone Films
Founded: 2011
Principal partner: Mohammad Irfan Dar
Number of staff: 7 full-time; 20-member floating team of cinematographers, animators and directors. you@redstonefilms.in; irfan@redstonefilms.in
Seven Production
Founded: 2011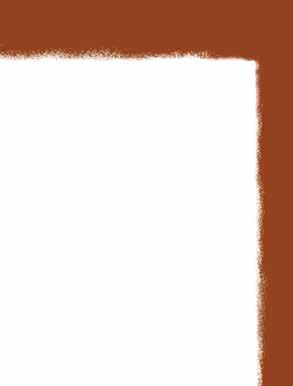 Offices: Dubai, Riyadh 7production.net pierre.tabet@7production.net
SPECIALISMS: Video production; film and broadcast services; studio facilities KEY CLIENTS: MBC; Al Jazeera; Imagic; OSN; Dubai Media; Abu Dhabi Media; TwoFour54; BeIn Sports; IEC In Sports; Studio Vision; Talpa
Saluki Media
Founded: 2012
Offices: Dubai, Abu Dhabi. Number of staff: 14 action@salukimedia.com +971 4 375 2435 +971 50 103 9117 www.salukimedia.com
SPECIALISMS: Documentaries; corporate films; aerial cinematography; animated content creation; episodic television; event coverage; foreign facilitation; opening ceremony films; virtual event creation and administration; TVCs
Shadani Media
Founded: 2016
Holding group: Shadani Consulting Headquartered: Dubai

Number of staff: 5 Zaib@shadaniconsulting.com www.shadaniconsulting.com
SPECIALISMS: Professional video production including corporate videos, commercials, documentaries, interviews and training videos; full pre and post production capabilities with scripting, video editing and colour grading
KEY CLIENTS: Canon Middle East, MB&F, Ahmed Seddiqi & Sons, Korloff, Mohammed Bin Rashid Innovation Fund Innovation Fund
Founded: 2016 in the Middle East
Holding group: Publicis Groupe Headquartered: Dubai Number of staff: 28 +971 4 367 6100 info.mea@prodigious.com vimeo.com/prodigiousmea
Prodigious has been around in the Middle East since 2016 and offers full-fledged production solutions to support all our clients visualise their creative ideas. We are strong believers in the power of ideas and care most importantly about the craft and creative integrity of our clients' projects. With offices spread across UAE, Lebanon and KSA, our people work tirelessly to keep up to date with industry innovation and the latest technology to offer multiple solution-driven approaches. We truly value collaborative relationships with our clients, coupled with total transparency across the board, and we have proudly partnered with a big pool of brands to produce a multitude of work across different production scales.
SPECIALISMS: Film and content production; post-production; photography; livestreaming
KEY CLIENTS: Saudia Airlines, McDonald's, GMC, Cadillac, Ferrero, e&, P&G, ADDC, Stellantis, Nestle, ADAC, Visa, Nivea, SABB
LEADERSHIP PANEL
Myriam Abi Wardeh Production Operation Lead
Naji Bechara Executive Producer
Sami Saleh Chief Executive Officer
Nayla Chacra Post-Production Operation Lead
September 26, 2022 35PRODUCTION HOUSE GUIDE
Shadow Studios
Founded: 2003
Owner: Shadow Professional Photography Headquartered: Dubai Number of staff: 25 shadow@shadowpp.com +971 4 340 7713 shadowpp.com
Shadow is a Dubai-based leading creative and production house known for its work in photography and videography. And we do it all in-house – with our full team of directors, producers, photographers, videographers, editors, 3D artists, and creators. Shadow has grown to become a trusted, full-fledged production partner in the region.
SPECIALISMS: Photography; production (social media, medium, big scale); aerial photography/videography; post-production (3D, CGI, colour grading, VO, studio recording); timelapse and 360-degree VR; studio rental; digital content creation and management
Stoked
Founded: 2013 Headquartered: Dubai, with offices in Lebanon www.stokedfilms.com +971 58 566 3247; +971 58 537 7393; +961 3 824 192 rita@stokedfilms.com; charbel@stokedfilms.com info@stokedfilms.com

SPECIALISMS: Creative production; film production; post production; audio production; TV and digital content; documentaries; photoshoots; feature films
KEY CLIENTS: UN-WFP, International Commi ee of the Red Cross, Médecins Sans Frontières, Greenpeace, Nestle
The Studio96
Founded: 2014
Ownership: Blurred Lens Films and TV Production Headquartered: Dubai Number of staff: 12 +971 4 284 6503; +971 55 508 5572; +971 52 722 2122 www.thestudio96.com Patrick@thestudio96.com; Alex@thestudio96.com
The Studio96 is more than four years old and is specialised in video production at various levels including short films, films for CSR campaigns, corporate commercials, etc. We create stories and we believe stories create movements and brand-building, and ultimately change the world
SPECIALISMS: Production of commercials and corporate films; CSR campaigns and content creation
KEY CLIENTS: Emirates NBD, Centrepoint, Kioxia, Rabdan Academy, DiovidVidimed, Jacky's, Berger Paints, Ikea
The Talkies
Founded: 1988
Ownership: Talent Holding Headquartered: Beirut, with branches in Dubai, Cairo and Casablanca
Number of staff: 22 info@thetalkies.com
SPECIALISMS: Studios; casting; set building; post production
KEY CLIENTS: Leo Burne , Cheil Worldwide, BBDO, FP7, JWT
Founded: 2017
Owners: Michel Abou Zeid and Cynthia Chammas
Offices: Beirut, Riyadh, Dubai
Number of staff: 18
www.Truffle.film
Cynthia@truffle.film
Michel@truffle.film
Georges@truffle.film
Mary@truffle.film
Truffle was founded in 2017 with a passion and a dream. A dream that has been taking its form since Truffle's first productions, modelling it into a leading production company despite its young age. Truffe's first office was established in Lebanon, then expanded within no time to KSA and UAE. All three offices are
managed by their founding partners and executive producers, Michel Abou Zeid and Cynthia Chammas.
SPECIALISMS: Behind Truffle, there's a full-fledged team of producers, production managers, researchers and post-production to offer the highest standards of productions and post productions, as we believe in the primacy of film craft.
KEY CLIENTS: STC, Emirates Airlines, Saudi Tourism, Coca-Cola, King Salman Park, KAFD, Canon, Ikea, Aramco, Saudi Airlines, Almarai, Jawwy, KFC, Nissan, Toyota, Saab Bank...
AWARDS: Truffle has received accolades from regional and international award shows such as Cannes, Loeries, The One Club For Creativity, LIA, Lynx and Mena Crystal.
LEADERSHIP PANEL
Michel Abou Zeid Founding partner and Executive Producer
Mary Bou Akl Head of Post Production
Cynthia Chammas Founding partner and Executive Producer
Georges Rouhana Senior Producer KSA
September 26, 202236 PRODUCTION HOUSE GUIDE
Ti22 Films
Headquartered: Dubai
Number of staff: 20 Founded: 2011 info@ti22films.com
SPECIALISMS: Film and video production; animation; social media management
KEY CLIENTS: PWC Academy, DP World, ENOC, DMI, EGA
Two Tales
Founded: 2018
Owners: Farah & Sami Joe
Headquartered: Jeddah, with office in Riyadh
Number of Staff: 5 Hello@twotales.film; Farah@twotales.film; Samijoe@twotales.film www.twotales.film +966 56 075 4883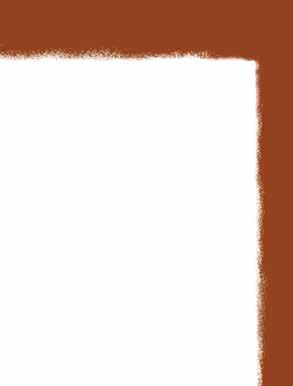 SPECIALISMS: Full-fledged production house
KEY CLIENTS: RSA, Quad, Al Agosto, Deja Vu, Truffle Films, Big Kahuna Films, VIP Films
Tomorrow Film
Founded: 2018
Headquartered: Dubai
Number of staff: 4 www.tomorrow.film antonio@tomorrow.film; rula@tomorrow.film
Tomorrow Film is an audacious, quality-driven and no-compromise production house founded by Rula Bevilacqua and Antonio Sabatella in 2018, after a decade spent acquiring top-notch experience in the UAE and the Middle East. Since we started this amazing journey of Tomorrow, we have quickly achieved a reputation among clients, directors and crew as a reliable and flexible production hub, able to empower the vision behind each project and to push quality and creativity further.
SPECIALISMS: Production and post-production of TV commercials and highend digital content
KEY CLIENTS: Mondelez, Emirates NBD, Netflix, Centrepoint, DTCM
Urban Edge Films
Headquartered: Sharjah
Number of staff: 4 Founded: 2021 comms@urbanedgefilms.me

SPECIALISMS: Scripting & storyboard; creative direction; editing & mastering; animation; VFX
KEY CLIENTS: Canon, Air Arabia, Indian Premier League, Pepsi, Enchanteur
Founded: 2001 (Dubai)
Owner: Rafic Tamba
Offices: Dubai & Beirut
Number of staff: 10 +971 4 3914789 hello@vipfilms.com; vipdubai@vipfilms.com www.vipfilms.com
With three generations under one roof, you are bound to have an interesting flow of ideas and creativity but also a unique contribution. From baby boomers to millennials, that's what you'll find at VIP Films. We don't just work for a client, we work with him, to create a film beyond his expectations. It's a collaboration between the VIP team, agency and client. The company has been moulded and shaped throughout the years through its diverse collaborations with team members and clients and will continue to grow. It's an ongoing process fuelled by passion for what we do.
SPECIALISMS: Film production & servicing
KEY CLIENTS: Ministry of Health and Prevention Dubai, Abu Dhabi Global Market, Saudi Research and Marketing Group, Impact BBDO, TBWA/Raad
AWARDS: ADSports TV idents – Promax BDA Europe 2016 Gold; Dubai Lynx 2015 Shortlist – Film Craft Achievement in Production; Sharjah Tourism Film – International Tour Film Fest Bulgaria's Special Award of the Team 2016; Toyota TRD – Dubai Lynx 2015 Shortlist, Film Craft, Cinematography; QNB Achievers – Dubai Lynx 2015 Shortlist; Beirut Aftershave – Golden Cesar Award for Best Short Feature, France; Fnac Award in Clermont Ferrand France; Nominated for Best short feature at Cannes; Mabrouk Again (short feature) – more than 10 awards for Best Film in international festivals
LEADERSHIP PANEL
Rafic Tamba CEO
Paula Tamba Senior Executive Producer
Martha Nassar Regional Producer
September 26, 2022 37PRODUCTION HOUSE GUIDE
Verge Vision
Founded: 2018 Headquartered: Dubai www.verge.vision hello@verge.vision +971 4 361 8821
Verge specialises in film production, helping to create shareable and engaging high-quality content. We embrace change and produce innovative content campaigns with stunning film, photography and high-tech virtual reality experiences. We love nothing more than telling compelling stories that inspire audiences.
SPECIALISMS: TV and feature films commercials, documentaries, digital content and new media including VR and AR.
KEY CLIENTS: Yas Island, Flash, Expo 2020, Ferrari World Abu Dhabi, Warner Brothers World Abu Dhabi, ADMM, Future Foundation, Mubadala, PIF KSA
Wild Media
Founded: 2013
Owners: Ha ie Bowering and Dalia Penzi Headquartered: Dubai Number of staff: 4 hello@wildmedia.com www.wildmedia.com
SPECIALISMS: Digital content; documentaries; commercials; campaigns; exhibitions; corporate films; events
KEY CLIENTS: Louvre Abu Dhabi, Dubai Tourism, Abu Dhabi Tourism, Saudi Arabia Ministry of Housing, Burberry
Wonderful Productions
Founded: 2009
Offices: Lebanon and Dubai
Number of staff: 5 paul.sabbagh@wprod.tv
Viola Producers
Founded: 2001
Holding group: Multiply Group Headquartered: Abu Dhabi marketing@viola.ae
SPECIALISMS: Film production and post production; audio production; 2D & 3D animation; digital content
KEY CLIENTS: ENEC, Masdar City, Department of Health, DMT, ADQ
SPECIALISMS: TV commercials, corporate and music videos production
Zia Creative Network
Founded: 2009
Offices: Abu Dhabi, Dubai, Halifax
Number of staff: 15 info@zianetwork.com
SPECIALISMS: Video production; photography; advertising; PR and communications
KEY CLIENTS: Ministry of Interior, Dubai Police, Jaguar Land Rover, Abu Dhabi Pension, ADNEC
WE (World Edge) Creative Production House
Headquartered: Riyadh
Number of staff: 6
Founded: 2021 Info@westudio.film
SPECIALISMS: Creative; producing; post; social media management
KEY CLIENTS: Gamers 8 (SEF), Ministry of Transportation, Ministry of Culture, Hungerstation, Baja
Zarak Media Productions
Founded: 2019 Headquartered: Dubai Number of staff: 11 hello@zarakmedia.com
SPECIALISMS: Photography; video production; 3D animation; 3D/interior design; advert commercial production
KEY CLIENTS: Hilti, Talabat, LaLiga, Jashanmal, GPS
What If Creative Studio
Headquartered: Dubai
Number of staff: 14 Founded: 2016 www.whatif.ae info@whatif.ae +971 4 397 3233
SPECIALISMS: Production; post production; ideation
KEY CLIENTS: PMO, UAE Government Media Office, DTCM, Wunderman Thompson, MCN Group, TBWA
Zooxel
Founded: 2013
Holding group: Aidem Media Headquartered: Dubai info@zooxel.com
SPECIALISMS: Commercial and feature film production; 3D Animation; cinematics; virtual production
KEY CLIENTS: Abu Dhabi Government, Sharjah Government, Daimler, Microsoft
September 26, 202238 PRODUCTION HOUSE GUIDE
I've been making commercials and shooting reality TV for over a decade, and I can say without a doubt that we are living in the most exciting time to be in filmmaking or content creation. As head of production for Shadani Consulting's media division, my passion is all about content creation and ensuring that we are always delivering unique, memorable and award-winning work. I have already started implementing quite a few of the trends below – the use of hand-cam shots (trend no. 2) in particular got us featured in Campaign Middle East's Top 20 Film Campaigns of 2021 for our Canon Middle East commercial.
Here are five trends that will change the way we watch, shoot and produce movies and content in the future:
1. VIRTUAL PRODUCTION STUDIOS ARE A GAME-CHANGER
Don't have the budget for multiple locations across the globe? No problem. A virtual studio is your answer. It will allow the background to be controlled and manipulated in real-time, with the ability to change the background setting and have interactions with actors across any computer-generated environment. You
can be anywhere, any time – without having to actually go there. Essentially, virtual production studios are increasing the quality of production, and ease with which content is made and delivered –with minimal errors, as they can be reshot and corrected on the spot.
2. RISE OF HAND-CAM SHOTS FOR THOSE 'REAL' MOMENTS
Hand-held footage used to be associated with shooting low-budget or horror films – but in recent years it's become synonymous with a new approach to filmmaking, where you want to add a touch of realism to the storylines or characters. Shows like The Office and Modern Family have paved the way for this uber-immersive feeling that draws the audience into the story.
3. INFLUENCE OF NFTS IN THE MEDIA SPHERE
Many media companies are now exploring NFTs as a way to expand engagement with their content, movies and audiences. We have already seen people purchasing NFTs linked to art, real estate and much more, and now we are witnessing large media companies and production houses
AI TO NFTS
forming relationships with NFT artists and marketplaces to develop offerings that will allow consumers to engage in a new way with their favourite characters, movies or content. NFTs and the metaverse are here to stay and it will be interesting to see how these new relationships pan out – especially as Dubai is home to the Middle East's first NFT artist Amrita Sethi, who is at the forefront of the digital art market and introducing new NFT concepts.
4. ARTIFICIAL INTELLIGENCE (AI) AND MACHINE LEARNING (ML) ARE BECOMING THE BACKBONE OF FILMMAKING
The future of filmmaking will be anchored in AI and ML – there's just no escaping it. We're already seeing most of our favourite movies and summer blockbusters using AI and ML for filmmaking – especially when it comes to implementing visual effects, animations and renderings. Take, for example, Avengers: Endgame – a major hit that owed quite a bit of its success to AI and ML. Be it script writing, simplifying pre-production or movie editing, AI and ML are becoming the go-to solutions within the filmmaking and production industry
5. AUGMENTED REALITY IS CREATING IMMERSIVE AND REAL-TIME EXPERIENCES
It would not be an exaggeration to say that AR will disrupt traditional filmmaking and the way we consume content. For example, popular streaming platform Disney+ just released its first AR-enabled short film this September. By scanning a QR code, the viewer's living room is transformed into a fantasy wonderland extending the movie experience beyond the traditional screen. That's what I call a real glimpse into the future.
By GREGOR AMON, filmmaker and head of production at Shadani Consulting
Shadani Consulting's Gregor Amon lists five major trends to look out for it
in filmmaking or content production
September 26, 2022 39
FROM
you're
''VIRTUAL STUDIOS ARE INCREASING THE QUALITY OF PRODUCTION AND THE EASE WITH WHICH CONTENT IS MADE."
LEAVE ME ALONE
If you ask someone from outside our industry about the last advert they really loved, the chances are they would recall something 'prefragmentation' – before we were inundated with countless different media platforms all fighting for our eyeballs.
And for good reason. Attention continues to be our industry's greatest currency, and brands are increasingly chasing new ways to be present in the lives of their audiences. But the impulse for brand visibility and the ongoing plight to be seen as relevant in culture has exacerbated an age-old problem in advertising: interruption. A tactic devised by an entire industry that is afraid of not being seen. A tactic that is increasingly working against them in today's oversaturated media landscape.
In this age of fragmented media, brands looking to gain attention need to rethink this approach. Rather than building marketing in traditional ways and then trying to insert themselves into culture via interruption, the best brands are operating from inside culture.
But while most brands are eager to step into this new paradigm of marketing, few are ready to make the required changes.
As brands default to juggernauting their way into the lives of their audiences the desire to be seen is no longer exclusive to pre-rolls and ads. Instead, they insist on shoehorning themselves into experiences where this simply doesn't make sense. This intrusive style of marketing is a relic from the disruption style of thinking that just leads to brands, perhaps unknowingly, over-saturating and interrupting what could have been a beautiful audience connection.
WORKING FROM INSIDE CULTURE
Young people are tired of being bombarded with 'sameness' time and time again. They'll continue to gravitate to places and stories where they can experience and enjoy the unusual and
By CIARAN BONASS, executive director –AMEA at Virtue.
the unexpected. Instead of dictating the rules and setting terms of engagement, brands should be giving audiences the freedom to experience them as they wish and intertwine them with their need for self-discovery.
Brands should strive to enable this kind of discovery, not enforcing their own narrow scripts – at least if they are to connect meaningfully with their audiences.
So why do most brands still continue to
follow the interruption style of marketing? Desperate for visibility, brand presence becomes paramount in the hope of gaining moments of real connection.
And even when they do try to work with culture, their insistence on tropes of visibility with logos, brand book restrictions and brand-washing still get in the way of what matters. Distinctive brand assets surely have their value, but why go through the trouble of creating something truly valuable and engaging if you interrupt it every other moment?
This is about a foundational shift in the relationship between brands and their customers.
Brands trip over themselves to be deemed 'cool in culture'. And if we all agree it's a constantly shifting landscape, why are brands so adamant that their presence needs to be perfectly formed in it? Brands looking to truly resonate will have to tap into their capacity for exploration. Audience affinity will only be won by connecting to shared values of experimentation and innovation and an equal sense of change and exploration – not by following the familiar forms of advertising and branding.
If cultural norms are being challenged to capture attention, marketing needs to move as fast as the audience does.
The reason why ads are skipped, blocked, scrolled past and avoided these days is that they feel too much like the brand speaking. It's about them, and not the audience. Brands need to look for a more valued role inside culture rather than simply applying their parameters en masse in an effort to be seen. Stop living by the conventional branding approaches and marketing guidelines – those will only lead to closed brackets. The focus needs to be less on how the brand itself looks and more on what matters to the audience. In short, in moments of trying to matter, brands need to matter less.
''
BRANDS LOOKING TO TRULY RESONATE WILL HAVE TO TAP INTO THEIR CAPACITY FOR EXPLORATION.''
When trying to make themselve matter, brands must stop interrupting their customers and come at culture from the inside, says Virtue's Ciaran Bonass
September 26, 202240
Guided by the region's wave of change and openness to the world, we are beginning to identify new outlooks on life steered by an active generation that will become the driving force of the Middle East. We are also starting to understand better the implications of how Covid 19 has affected the way they see the world. The 'great pause' of the pandemic has also created an opportunity for a 'great reset', as the youth have had time to consider their dissatisfaction with their personal lives and with the direction in which society had and has been moving affected.
Clearly, events of the past two years have changed the world; they also simultaneously intensified the cultural fractures within our society and brought people together, while emphasising the issues of equality, freedom and generational values. Amidst all sorts of changes, Gen Zers are coming to the table with new thinking, values and priorities. Understanding them is just as important as Power Essays 2022
Revolutionary, new out-of-home (OOH) advertising medium, powered by innovative technology. This unique and globally patented Escalator Step Branding Solution gives brands an unrivaled opportunity to connect with audiences across the GCC. CONTACT US TODAY sales@motivate.ae +971 4 427 3000
INTRODUCTION
Welcome back to Campaign's Power Essays 2022. We have asked industry leaders to each write about the issues they feel are key to the industry, to give us a view from the top, of what topics are worrying and exciting the men and women shaping brand communications today.
I've spent some time with these essays and can tell you there's a lot worth reading in the coming pages. The topics are varied, and the viewpoints and opinions are even more diverse. That's not a surprise, given that each of our authors occupies a unique vantage point at the peak of their particular specialism.
Relish the diversity, would be my advice, but also look for recurring themes running through these Power Essays. That's what I try to do, and this year I think I have spotted two tangents that appear to diverge but might end up closer together than you would expect. The themes that jumped out at me are technology and humanity.
There is talk of technology in many of the essays, as you'd expect at a time of unprecedented digital change. You'll find the move from traditional outdoor advertising to digital OOH discussed, along with the effects of web 3.0 on, well, everything, the state of data science, OTT television streaming and more.
In terms of humanity, just count the number of times you spot the word 'purpose'. The leaders writing here are focused as much on the ethical 'why' of their agencies and their clients as they are on the high-tech 'how'. There is a lot of soul searching going on in higher echelons – not just of the advertising industry but in pretty much all sectors – about treating staff and customers as more than mere numbers.
There are also a lot of points in our Power Essays when tech and humanity come together. Tahaab Rais talks about the differences between data and real insights ('revelations', he calls them). Alejandro Fischer looks at how the future is built on tech, but around people. And Sunil John discusses the latest Arab Youth Survey, which looks not only at young Arabs' attitudes to tech, but how they relate to governments and society as well.
There is plenty of practical advice in this issue (look at Saira Mehdi and Panjaj Pagarani's frank discussion about the on-the-ground realities of losing third-party identifiers, for starters). There is also a lot of discussion about what lies ahead and how to prepare for it. That's why we ask these industry leaders to write every year. They have a unique perspective of where the industry has come from, what challenges it faces now, and where it is going. What themes do you see?
CONTENTS
45 IN ATTENTION WE TRUST
Jessica Machaalani, Senior Director, OMD UAE
47 AN INSTINCT FOR THE FUTURE
Karen Doumet, General Manager, PHD
49 HOW WEB 3.0 IS DISRUPTING THE ADVERTISING WORLD
Ghida Ismail, Director, Fusion5
51 THE OOH DIGITAL REVOLUTION
Habib Wehbi, Chairman and CEO, W Group, UAE
53 THE POWER OF REVELATIONS
Tahaab Rais, Chief Strategy Officer, Publicis Groupe
54 THE HUMANITY BEHIND SMART AND PREDICTIVE EXPERIENCES
Manja Kurzak, Group Creative Director, Experience,Publicis Sapient
56 SOLVING THE IDENTITY CRISIS
Saira Mehdi, Sales Director, Epsilon, and Pankaj Pagarani, Head of Data Sciences, Publicis Groupe
59 BE WHERE THE CONTENT IS
Ahmed Al Sahhaf, CEO, MBC Media Solutions
60 A TALE OF TWO FUTURES
Alejandro Fischer, SVP – Strategy and Product Innovation, Havas Middle East
63 AT A CROSSROAD
Sunil John, President – MENA of BCW and Founder of ASDA'A BCW
65 ARE YOU READY?
Riddhi Dasgupta, Data Science and Research Director, Reprise Digital
67 WRITTEN BY AI
Hicham Auajjar, Chief Product and Services Officer, Group M MENA
69 LONG-LIVE CPC
Mohammad Khartabil, Co-Founder, ArabyAds
Fax:
Email: motivate@motivate.ae
Email:
are advised to
No
of
which is the copyright of Haymarket. Campaignis a trademark of Haymarket and is used under licence. The views and
September 26, 2022 43
AUSTYN ALLISON EDITOR, CAMPAIGN MIDDLE EAST GOT A VIEW? The publishers regret that they cannot accept liability for error or omissions contained in this publication, however caused. The opinions and views contained in this publication are not necessarily those of the publishers. Readers
seek specialist advice before acting on information contained in this publication which is provided for general use and may not be appropriate for the readers' particular circumstances. The ownership of trademarks is acknowledged.
part
this publication or any part of the contents thereof may be reproduced, stored in a retrieval system or transmitted in any form without the permission of the publishers in writing. An exemption is hereby granted for extracts used for the purpose of fair review. CampaignMiddleEastincludes material reproduced from the UK Edition (and other editions) of Campaign ,
opinions expressed within this magazine are not necessarily those of Haymarket Magazines Limited or those of its contributors. Motivate Media Group Head Office: 34th Floor, Media One Tower, Dubai Media City, Dubai, UAE. Tel: +971 4 427 3000,
+971 4 428 2266,
Dubai Media City: SD 2-94, 2nd Floor, Building 2, Dubai, UAE. Tel: +971 4 390 3550, Fax: +971 4 390 4845 Abu Dhabi: Motivate Advertising, Marketing & Publishing, PO Box 43072, Abu Dhabi, UAE. Tel: +971 2 677 2005, Fax: +97126573401,
motivate-adh@motivate.ae Saudi arabia: Office 452, Regus Offices, 4th Floor, Al Hamad Tower, King Fahad Road, Al Olaya, PO.Box 12381, Riyadh 6764, Kingdom of Saudi Arabia. Tel: +966 11 834 3595 / +966 11 834 3596 Fax: +966 11 8343501 London: Motivate Publishing Ltd, Acre House, 11/15 William Road, London NW1 3ER. motivateuk@motivate.ae www.motivatemedia.com EDITORIAL Editor-in-Chief Obaid Humaid Al Tayer Managing Partner and Group Editor Ian Fairservice Senior Editor Austyn Allison Junior Web Reporter Ishwari Khatu DESIGN Art Director Clarkwin Cruz Designer Thokchom Remy ADVERTISING ENQUIRIES Tel: +971 4 427 3000 Chief Commercial Officer Anthony Milne Publisher Nadeem Ahmed Quraishi (+971 50 6453365) PRODUCTION General Manager S. Sunil Kumar Production Manager Binu Purandaran HAYMARKET MEDIA GROUP Chairman Kevin Costello Managing Director Jane Macken campaignme.com campaignme@motivate.aeCampaign ME@campaignME
We are in the midst of a trust crisis. Whether it be news, data, tech or big pharma, people are losing faith and becoming increasingly sceptical. The one piece of good news coming from trust surveys is that businesses enjoy the highest levels of trust among all types of organisations, including governments. With this higher level of trust comes a bigger responsibility for creating positive change.
Combating the trust crisis means that businesses, more than ever, need to
In attention we trust
We're in the Attention Economy.
To garner more of this rare commodity, brands must build trust and act with empathy, says OMD's Jessica Machaalani
listen to the needs of their consumers and be one step ahead of expectations.
Data shows that we want brands to have purpose with impact-driven missions that benefit people or the planet. WFA research has shown the young are saying they want to be involved in work that has purpose. But it's not just young people; isn't that what everybody wants?
To do work that actually matters and to be remembered for having made the right decision, done the right thing? Another key aspect is that businesses must act toward the elimination of fraud and fake news. They want brands to take responsibility for technological advances that may compromise privacy. People also value businesses that embrace a diversity of perspectives and collaboration. In the end, what we want is frictionless and more valuable experiences.
Individuals are much more than a number in a database, yet even the language we use shows we are losing our connection to reality. In an industry where consumers are defined as 'eyeballs', it has never been easier to buy them, yet it's never been harder to gain and hold their attention. Attention has never been more important. We need a new partnership based on a better value exchange with trust at the heart. This may seem a tough balance to strike, but there is a way forward.
To meet these expectations, businesses need to tap into their human side and act with empathy. It is only after the world shut down and we witnessed the rollout of the biggest global mental health crisis that we focused on this essential human quality. The ability to be empathetic is what separates us from machines and allows us to understand each other at a deeper level.
Empathy is how brands can develop a new glue of trust. Empathy, however, isn't a ready-made metric, so at OMD we've identified six constituent elements of empathy to consider:
Context: The editorial and environmental surrounding of communications, such as time and place.
Culture: Including the market drivers, heritage and cultural forces at play.
Communication imperative: Based on a proprietary study that isolates the seven drivers of purchase intent (presence, likeability, experience, quality, opinion, value, trust).
Contact: To communicate effectively and stop before annoying people, the way in which we connect is a key dimension.
Construct: The understanding of the best shape and size for each platform and device.
Content: What makes the message right, providing the best emotional response.
In this context, empathy is a critical stepping stone towards attention, for it is through our understanding of culture, context, content, and communications imperative that we deliver more valuable experiences. This broader analysis of cultural and contextual data is proven to deliver better attention and performance. The importance of each of these elements will differ by industry and brand, but the logic remains. Achieving attention will depend on the optimal combination of the six Cs.
Using our empathy filter helps us understand how to gain attention and discern the right thing to do for each individual consumer. This should be done while preserving the brand's integrity to earn trust.
Empathy, let us not forget, plays a vital role in the human cognitive process. When businesses build true empathy and tap into human understanding, they can then trigger emotion and people will remember the brand. After all, the basic 'fight or flight' instinct within us stems from people experiencing physical or emotional stimuli that lead us to act a certain way and survive. As Maya Angelou said, "People will forget what you said, people will forget what you did, but people will never forget how you made them feel."
Being part of a person's memory is what will eventually drive growth. Being the first brand they turn to, the brand they trust and the brand that makes them feel that they belong is the sweet spot. To warrant a consumer's attention, you must first have trust, which can only come from empathy. This needs to be the focus for every business that wants to drive positive change and long-term growth in today's economy.
By JESSICA MACHAALANI, senior director at OMD UAE
''Emp hy is how brands can develop a new glue of tru .However, isn't a ready made m ric, sowe've ide ified six con ue eleme sof emp hy."
September 26, 2022 45
An instinct for the future
The world around us is evolving faster than ever before. In the marketing and communications sector, you could even say we're hooked on change, forever revisiting structures, practices, operating models and systems. Despite the wealth of information, clear signals become harder to distinguish. While we're conscious that the solutions of the past might not work as well in the future, do we have what we need to navigate this change? Are our principles enough to steady the flow of future development while everything around us is spinning.
UNBRIDLED THINKING
Continuous learning and training, entertainment, call it what you will, have always been fundamental to our progress. Growing up, many of us were immersed in literature and philosophy, algebra, sciences, current affairs, and the list goes on. The depth of subject matter taught us lessons from the past that help us understand the present and imagine the future. Even our entertainment, as teenagers in the 90s, was, one can argue, different from today's pastimes. We debated books, read poetry and, even if terribly, acted Shakespeare's Hamlet. But, oddly, as we grew and advanced, we became inundated with data and information overload with 15-second reels, video clips and bite-size content. We are in a world where one might believe we have enough knowledge on any given topic just from reading a headline. We may have breadth of information, but do we have depth?
Part of the heavy lifting has been given to machines, algorithms and AI that have come to assist in our computing abilities. But have we pushed so far into automation that we have forgotten the key assets of organisations – our people and our instincts? It is time to Shift.
THE DIFFERENCE IS THE PEOPLE
In our latest thought-leadership, Shift | A Marketing Rethink, we describe the three main principles for a people-shaped future: know thyself, find one's purpose, and cultivate new habits. To apply these principles, we should start by creating space to move away from prescribing behaviour to nurturing individualism. This should be built within an organisation's culture and its broader development frameworks, thus
shifting away from conformity to freedom to create, innovate and operate at one's utmost potential. Most importantly is shifting our mindset. Dr. Carol Dweck, in her book Mindset, emphasises that having a growth mindset is critical to keeping up with change, as it is primarily based on the belief that people should never stop learning and 'failure' is only a means for further growth and development.
One can see how these principles could be applied throughout the hiring process as an example, which in many cases is still reliant excessively on credentials and past performance. Organisations should look at the talent of the future, garnering a generation of inspired, purpose-driven, adaptable and curious people. Historical credentials are binary and do not represent true potential.
While 'transformation' has been a topic for a few years, it is still nascent in most communities and organisations. What we have seen so far is a tectonic shift of roles and responsibilities, increased focus on tech and automation know-how and expertise in data science and data analytics. This is all part of the evolutionary journey, but it is still a victim of conformity. I recently re-read Paulo Freire's Pedagogy of the Oppressed. While controversial, many of its concepts inspire a debate around the principles behind transformation. Conformity, prescribed
behaviour and guidelines are all a form of security but can also be restrictive. Shifting away from what we know is a risk. However, we need to embrace this risk to truly transform. In this journey, there is a multitude of principles to navigate the complexity of shifting to the future. No matter how much we rely on automation, talent will remain an organisation's most crucial asset, as well as a critical differentiator.
The world is heading to a place where institutionalisation is slowly fading. We are seeing a rise in decentralisation across organisational structures and operating models. Evolution can be scary but is ultimately a product of our imagination. Technology and data define the future, but people and talent are how we will navigate the complexities of this journey. We should reinvest our time and effort in our talent and unify our purpose while fostering a culture of openness and divergent views. Focus on the broader framework, adopt a growth mindset and cultivate new habits. These are some of the evergreen principles that are pivotal in helping us shift to the future.
By KAREN DOUMET, general manager, PHD
To truly thrive, companies must get ready for a people-shaped future. This means letting go of conformity and prescribed behaviours, says PHD's Karen Doumet
''We should reinve our time and e ort in our tale and unify our purpose while fo ering a culture of openne anddiverge views."
September 26, 2022 47
YOU READY FOR THE
WEB2.0 WEB3.0 ARE
SHIFT?
How web 3.0 is disrupting the advertising world
If you are still pondering whether to embrace web 3.0 or not, trust me: you have already lost out in the metaverse game of things.
This is no time to waver. This is the time to take the plunge. And it is all right if you are neither fully ready nor totally comprehend the newest jargon in the tech world that is reshaping every facet of life. After all, you are not alone.
The need of the hour, then, is to move, move fast and seize the web 3.0 opportunity.
CUTTING THROUGH THE JARGON
What is web 3.0? You might not know it, but you are already part of the new third wave of the world wide web, which started off as a 'read-only' (web 1.0), when you viewed static HTML web pages with a browser. The second
new services delivered by marketplace agencies, influencer marketers and tracking agencies.
Tapping into web 3.0, brands are becoming architects of their own influencers. Adidas, Nike, Gucci and Lacoste, among others, have already marked their presence in the metaverse, creating their own NFTs and building their own communities.
This means marketers and agencies need to pivot to new ways of working. We are challenged to push our boundaries, look beyond digital marketing strategies that are now the norm, and redefine how we tap the borderless, decentralised world of the internet.
TAPPING INTO THE NEW REALITY
Dubai has already announced its metaverse strategy to increase the number of blockchain and metaverse companies in the next five years, while creating 40,000 new virtual jobs and adding $4bn to the economy.
By fostering metaverse innovation, cultivating talent and developing metaverse user cases, the city aims to be a global hub.
This is an enormous opportunity for agencies and brands in the city and the region. This also gives us a modest vision of what will happen in the upcoming decade.
making its debut at Decentraland's Metaverse Fashion Week. In the days to come, there will be greater demand from brands to know more and be more on the metaverse. Are the current ad spaces in the metaverse the suppliers of tomorrow?
Agencies need to not only understand the shifting dynamics but also assess the impact of these investments. What will the KPIs be, how do we measure campaign impact, can payments be accepted in crypto, and how will return on assets be calculated?
All these questions lead to one fundamental truth: Embracing web 3.0 is a strategic imperative. There may be initial chaos and confusion, but not tapping the metaverse opportunity could very well mean losing market share and being dinosaurs of the marketing world. No matter how big brands are now, they could well be on course to extinction.
By GHIDA ISMAIL, director, Fusion5
iteration (web 2.0) was better – it was 'read-and-write', with blogs and social media sites transforming passive content customers into active content creators.
And now we are on web 3.0 – where we read, write and interact, with semantic web, natural language processing, machine learning, blockchain technology, nonfungible tokens and the metaverse unlocking opportunities like never before.
WHAT IS IN IT FOR BRANDS?
Unlike in web 1.0, when brands created websites and sought the services of web designers to create static banners, web 2.0 saw the emergence of digital marketing and offerings that are increasingly drawn on for promoting brands. Websites became more interactive, and digital marketing gained an advantage over traditional marketing with
To start with, agencies must be willing to unlearn and delink from their tried-andtested mindset. The typical cynicism towards emerging technologies, as many have learned to their disadvantage, means losing out time to upstarts who have already built their presence on platforms such as Discord. But are agencies looking at these spaces? Are they preparing themselves and building teams who understand the new intricacies?
Secondly, brands are also looking to expand their virtual real estate footprint. Many are buying metaverse assets, including Dubai, which is building its digital twin, called 'One Human Reality'. Acura, owned by Honda, was the first car brand to build a virtual showroom on the metaverse platform Decentraland, while JPMorgan Chase and several other banks and finance providers have acquired land in The Sandbox. The question then for agencies is: Have you taken the plunge? Are you ready to support your clients if they seek to have their virtual real estate? What counsel can you give?
Very soon, the metaverse will be home to schools, museums, and more. Fashion shows are already an in thing with Estee Lauder
The advertising industry must rewire its strategies and approaches to tap into the potential of new technology, says Fusion5's Ghida Ismail
''Cynicism towards emerging technologies means losing out time to upstarts who have already built theirpresence."
September 26, 2022 49
The pace of digital transformation, especially in out of home (OOH), shows no sign of slowing down, and media suppliers must keep up by embracing what's up and coming about the digital era. Digital out of home (DOOH) represents an opportune moment for each advertiser and marketer to seize, at a time when traditional advertising is dwindling.
The shift from OOH to DOOH has become inevitable from a business perspective thanks to the advantages it has been bringing, such as targeting, enhanced traffic data, effectiveness and accessibility, enabling brands to thrive and break through the noise.
It all comes down to this: the future of OOH media lies in digitisation, technology and the experience; and the context requires agility to maintain profitability for clients and uplift consumer brand experiences.
AN IMPACTFUL JOURNEY
This agility has been translated from the outset of W Group, through its journey to date and its vision. From introducing in-store trolley branding in 1999, Hypermedia – the main entity of W Group – tapped progressively into the setting of impactful in-store and in-mall media networks through exclusive partnerships with preeminent hypermarkets and malls in the UAE. It then forged ahead on a vast outdoor scale by clocking up key locations across the UAE, notably Sheikh Zayed Road (SZR) in Dubai. This expansion was backed by DigitAll, sister company of Hypermedia and the supportive port of call in drawing the path to further effective results, by planning and developing signage plans, offering digital consultancy and applying digital content campaign management and smart solutions to increase engagement.
By sharing the futuristic vision of Dubai, Hypermedia went flat out to sign the largest long-term outdoor contract in the UAE for the investment and management of the Dubai Metro outdoor advertising with the Roads and Transport Authority (RTA) in 2020. Since then, it has been tackling OOH advertising media planning as well as handling Metro stations' naming rights, designing, operating, and marketing of advertising services at stations, trains and lines of the Dubai Metro. This unprecedented strategic partnership has been a game changer for the outdoor advertising industry across the region. It brings in a wide range of highly sophisticated digital solutions. It also ranks Hypermedia as one of the pioneers of digital media that represents the largest share of key OOH media assets in the UAE.
This forward-thinking mindset allowed W Group to contribute to building a worldclass OOH media infrastructure across the SZR, the 'Z Gallery – Art of Media', a network of more than 550 digital and static assets artistically designed to empower brands with a premium media 'art experience'. This strategic media ecosystem was a state-of-the-art concept of presenting brands as artworks and masterpieces, across a wide variety of art displays, spread across different locations and sizes. It has transformed Dubai's artery of connections into a phenomenal OOH media art exhibition, turned every asset into artwork
The OOH Digital Revolution
and made basic screens and advertising platforms into ultimate art experiences.
Not only is Hypermedia positioned as the most advanced leading OOH technology media company in the region, but it also has the largest and most advanced network in the UAE today, marked by innovations and an ingrained experiential ecosystem.
OOH AND DATA GO HAND-IN-HAND
Meeting consumers' needs requires media suppliers to constantly deliver effectiveness, efficiency and accountability. This needs more innovative solutions in OOH like data measurement. Through a strategic agreement with Seventh Decimal, Hypermedia is putting audience measurement at the core of OOH trading, modernising it as constitutional to any media mix and empowering brands to shift to data-driven decisions for both digital and static OOH, and maximising their campaigns' effectiveness.
It's all about acting now and in the moment in this age. Hypermedia is enabling clients to accurately measure exposure to their campaigns and understand the audience exposed by relying on various metrics, a long-awaited goal of the OOH industry.
Apart from the major role of data, OOH is all about the experience; DigitAll has been hastening brands' digitisation by building innovative media assets, delivering them to Hypermedia and creating interactive experiences through activations – all of which are conducted through an array of services, including OOH data analytics and digital creative services.
The digital revolution modified business rules, personal relations and communication. Brands are keeping up with this pace and changing how they are marketing their products. Committed to this purpose full on, W Group is always keeping its eyes on futuristic innovations and the latest approaches. Incorporating data metrics and smart solutions are just the stepping stones towards W Group's future; it is orchestrating a soon-to-belaunched, data-based platform that will drive a more qualitative leap and more powerful impact in the world of OOH.
By HABIB WEHBI, chairman and CEO, W Group, UAE
Digital out-of-home is an experience, a power we should keep exploring, harnessing, and improving, writes W Group's Habib Wehbi
''The dig al revol ion modified busine rules, personal rel ions and communic ion.Brands are keepingup w h this pace."
September 26, 2022 51
In religion, 'revelations' are often seen as unveilings that open up new realms of living, of possibility and even of faith in people's lives. They cause people to set new goals in life, transform their lives or even plan a better future. They have that power on influencing the human brain.
Yet rarely do we see that same power of influencing the mind applied to 'insights' in marketing and communications these days. Deconstructing work done over the years as well as looking at briefs around our region, too often in the briefs that one sees, hears or reads, the insights are not insights. They're mere facts, generic observations, statistics and at times even product information masquerading as insights. What an Arab mum likes, or how Ramadan brings people together, or why people buy a product, or what its USP is, are not insights.
And there are a few reasons for this. Numbers are important. But we've tended to become so overtly data-driven that we've forgotten that the purpose
about why we do what we do. And here's that formula: 'The world thinks it understands that something means 'X', but the truth of the matter is that it really means 'Y'.' A revelation, by its very definition, should have a rug-pull within it, right?
Try it out – and not just against a product or a brand attempting to save the world. Take the example of a standard toothpaste brand trying to make the nighttime ritual of kids brushing teeth easier for parents. Here's a revelation: The world thinks that when a mum tells her kids to brush their teeth at night, she's announcing the start of a nighttime ritual or even the beginning of bedtime. But the truth of the matter is that she's announcing the end of all fun for the remainder of that day. The 'Y' changes the brief, the strategy, the role of the brand and the creative solution.
For any strategist (including myself) wanting to grow in one's capacity for intellectual stimulation and to inspire work that travels and makes an impact,
The power of revelations
behind the number is where magic happens. Next, insights have been so abused and overused (yet underexploited) in clients and agency briefs that we've forgotten their genuine value. Then there's the leap to execution, where we start thinking of formats before thinking of people. And finally, getting to an insight is often seen as one discipline's job versus an agency culture – and that one discipline is either stretched too thin or not mentored enough to persistently focus on and figure out what the powerful insight is. Therefore, it is not able to leverage the power of a good insight as consistently.
Both need fixing because that's when the magic happens.
So, if 'insights' were a brand, then it would be fair to say they have a branding problem, and their core proposition isn't clear. With the exponential growth of technology and artificial intelligence (AI), both excellent tools for us to create even better solutions, we mustn't forget some good old HI – human intelligence. There needs to be a concerted effort made to evolve the way we think through re-branding 'insights' and injecting some purpose into them by introducing 'revelations' into briefs and strategic thinking – revelations that are mined from data but are not the data,
revelations that are derived from human observations but are not observations. It helps create solutions that, while being modern, transformative, data-driven, commerce-oriented and effective, are importantly stemming from being revelatory. They make people go "Aha!" or "Hey, that's interestinggggg".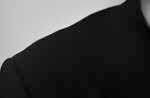 All that sounds good for a Campaign essay, but let's get practical. How does one get to these and, importantly, craft these? I personally enjoy using a formula when it comes to not just identifying revelations but also writing them out –something that I picked up from a mentor. It challenges you to dig in more and think deeper about people – because revelations are almost never about products or benefits but about people and all the eccentricities and nuances
be revelatory. Invest and create that time. It'll make you more interesting and meaningful with your teams and to the industry. For any account person who loves writing briefs and driving great work, you're as strategically capable of doing so as any strategist. It's the best part of your job and the chance to change the way your brands operate in the world. For any creative who reads and gets briefs, don't accept what's not revelatory – challenge and also help your partners to unearth revelations and dig in more. The best revelations come while sitting down and chatting with creatives.
As I started out this essay by stating, in religion, revelations are often seen as unveilings that open up new realms of living, of possibility and even of faith in people's lives. They cause people to set new goals in life, transform their lives or even plan and live a better future. They have that power on influencing the human brain. The industry we work in needs similar unveilings too that open up new realms of living for the people our brands serve, of possibilities in their lives, and even of faith in their lives – that can drive people to set new goals in life, transform their lives or even, hopefully, plan and live a better future.
By TAHAAB RAIS, Chief Strategy Officer, Publicis Groupe
If insights were a brand, they would need an image makeover, says Publicis Groupe's Tahaab Rais. So why not look at them differently?
''There needs to be a concerted e ort made to evolve the way wethink through re branding 'insights'and injecting some purpose."
September 26, 2022 53
The humanity behind smart and predictive experiences
Publicis Sapient's Manja Kurzak looks at how data working together can transform how a customer relates to a brand
First, there was big data. Now, there's smart data. But the future relies heavily on the nuance of data. What does that insight mean, and what actions can be taken or built from it? On paper, it sounds straightforward, but in the name of transformation, the complexities are front and centre. Let's look at this from the point of view of telecoms companies that have to interact with their customers on a regular basis, and that have plenty of consumer data to hand.
So, how do you solve for and embrace the nuance? You craft a strategy around new organisational structures, technologies and customer-centric design and experiences. The telecom companies that get this right will spearhead more than just loyalty; they'll be at the forefront of connected product and services ecosystems that truly enhance customers' lives – and considerable return on investment (ROI) will follow.
Let's look at the three major connective tissues behind bringing personalisation to life for customers while modernising operating structures with efficiency, purpose and data-driven incentives.
1. ORGANISATIONAL STRUCTURES
There are aspects of transformation that are table stakes today, yet are still a challenge for many telecom companies to tackle. Primarily, how you're set up internally needs to mirror and support how you want to be experienced externally.
Directionally relevant metrics and incentives. Shared metrics across functions create an environment where teams are behaviourally motivated to move toward the same goals. Today, and too often, each function has metrics that aren't shared and owned by anyone outside their department. The damage in this is that your business is going to market in parts, which creates a disjointed experience for the end user.
Swim lanes can exist for getting stuff done, but they cannot impede the greater strategy.
Today, customer experience is the brand, and this function needs to live and breathe what the brand represents to consumers across all channels.
A look at what going from good to great looks like. Aligning and executing like a technology company will have a foundation that aligns internal business units under the right umbrellas (e.g., marketing, product, operations, technology, etc.). Adjacent functions that have dependencies on one another, like
September 26, 202254
product and marketing, will need to have joint-owned key performance indicators (KPIs) to ensure timelines are met and understood when partnering to go to market.
It's much easier to bring forth transformational ideas when everyone's aligned on similar and shared goals and purposes—and not in competition with or in conflict with adjacent teams.
This is the human part you must get right so that the humanity in your experience comes to life for customers.
2. NEW TECHNOLOGIES
Next, there's the tech. Today, companies have new and old systems – some talk to each other, and some don't. The key to smart and predictive experiences for customers is a trust that your company has the right data points talking to each other behind the scenes, and that's rarely the case right now. To create smart, data-driven experiences, you need to be smart and data-driven internally, too.
Humanising data and technology. The technology you create needs to behave as smartly and be as contextually aware as a human while also being technologically authentic. Customers want experiences that feel genuine, whether they're talking to a chatbot or a person in your customer service department, your billing department or retail locations.
Gone are the days when customers want to engage with your brand and feel like they're being sold to; they want to have good interactions that are easy and frictionless, which will make them want to buy more. They expect the data to pick up on things like the sentiment of their mood and urgency and adapt the conversation respectively (e.g., fluidity in revisiting topics previously brought up or figuring something out for later).
Internally, this means removing data silos and legacy systems to create efficiencies and give you better insights across functions. Externally, this means that your personalised functions, such as chatbots, are working on behalf of the customer and their needs, not the business' needs.
A look at what going from good to great looks like. This is the delicate dance of striking a balance between what human-like technology can deem as appropriate and informative in a real conversation – using the superpower of real-time recommendations based on and supported by data – while staying authentic to being artificial.
In telecom companies, customer data isn't always associated across all products and services that the customer has with your brand. A data-backed
experience would be able to understand that customer holistically and serve their needs across all product and service lines without the experience being discontinuous – and, frankly, arduously painful.
3. CUSTOMER-CENTRIC DESIGN AND EXPERIENCES
Customer-first narratives aren't new, but they are the expectation. Telecom brands continue to lag when it comes to creating customer-first experiences. The companies with the greatest customer experience and design practices are working from renewed organisational models and have access to the right data and teams to execute.
And the customer is at the centre of it all.
One of the goals of smart and predictive design and experiences for telecom companies and customers is to create a world where our devices are connected, and telecoms have the possibility to create this magic. How do you personify the digital experience? Make it meaningful.
Purposeful engagements. That's the recipe for magical customer experiences that's embedded in ethical and transparent practices. Today, it's important that your smart assistants and chatbots have the emotional intelligence of a real person. The data and technology need to mimic real interactions that don't just get the content aspects right (e.g. 'How much was my last bill?') but also get the sentiment right. There's a sensitivity behind these predictive experiences that can drive home purposeful and meaningful engagement.
Engaging with customers in an experiential way that creates purpose means that you're applying a level of intellect to your design. It means that the data you're relying on from the back end is accurate, allowing you to personalise interactions. There needs to be a shift from personalising experiences based on an aggregate of data to personalising experiences to an actual person.
You need the intelligence behind the data. As it stands today, internal boundaries and walls are creating choppy and impersonal experiences for the customer, and the silos have to go.
A look at what going from good to great looks like. Take into consideration many of the services we use in our lives; we want to set it and forget it. For example, a customer purchases a phone plan and sets up autopay. They've accepted that $200 is deducted from their account each month. Occasionally, the customer notices additional charges, like data usage or international call fees.
Rich data sets can address these customer inconveniences by recommending different plans that fit the user behaviour realised in the backend within the data. Yet, few organisations across industries have mastered sharing real insight over bare numbers. Data and artificial intelligence (AI) can take these common, frustrating user experiences and help the customer make betterinformed choices to save them the fees via upgrades or more comprehensive call plans. There's actual meaning behind the
experience; there's a tied insight to a message that is serving a particular purpose and that the customer can relate to.
Transformation happens every day, not all at once. Being transformational is an evolution, not a one-time thing. Setting up a roadmap now that links the vision back to an operationalised plan –internally and for the customer – is critical. These established frameworks increase shared purpose and accountability, and best of all they authentically create an experience for the customer that's based on data and human design.
Your challenge is to be so good at data-driven predictive experiences that customers forget you're their telecom provider and instead think of you as the brand that easily brings their connected ecosystems to life (as a critical and welcome extension to their lives).
By MANJA KURZAK, Group Creative Director Experience, Publicis Sapient
''Rich data sets can address customer inconveniences by recommending different plans that fit the user behaviour realised in the backend withinthe data."
September 26, 2022 55
Solving the identity crisis
Despite plenty of talk about life after third-party identifiers, many marketers are still unprepared. So what needs to be done?
Pankaj Pagarani
Saira Mehdi
There is a divide among marketers about the impact to business when the market loses third-party identifiers (3PIDs). We can consider this divide as the haves and have nots. Those who 'have' will lead the future of business growth as they will be the ones who have invested in building meaningful and personalised consumer experiences driven by 1PID intel. We understand that the industry has been talking about the loss of cookies for what seems like years. We've all seen the presentations that use the threat of cookieless futures to motivate marketers to act. We've all read the articles that say the future will be different. And then there were delays. There were legal restrictions. There were countries that rolled out new data laws, on top of the global ones. There has been so much talk. So why are we discussing this again now? Talk is cheap, action is valuable.
54 per cent of marketers are not prepared.
Even after the information overload, the industry was not prepared. It takes a significant amount of work, restructuring and talent to move out of legacy practices. Simply put, it takes direction and action.
What will a world without 3PIDs look like? That's the question many marketers are asking themselves in the wake of Google's decision to do away with third-party cookies (Google Advertising ID; GAID) by 2023 and Apple's move to make it easier for users to opt out of its Identifier for Advertisers (IDFA). In 2022, Epsilon ran a global study to
BYE-BYE COOKIES HELLO REAL PEOPLE
PUBLICIS GROUPE REMAINS AHEAD IN A COOKIE-LESS WORLD
September 26, 202256
take the pulse of marketers' concerns and actions around the loss of 3PIDs. What we found is that most marketing professionals think the loss of 3PIDs will diminish business outcomes and will have a negative impact on consumer experiences (CX).
Across industries, marketing professionals aren't happy with the current identity crisis or with cookie deprecation. Seven out of 10 marketers believe changes to 3PIDs will hurt digital advertising. 80 per cent say that the two biggest concerns regarding 3PID deprecation are personalisation and performance optimisation, and demonstrating ROI.
Today, looking at five major industries –consumer packaged goods (CPG), financial services, restaurants, retail and travel – we can see that many (40.9 per cent) consider
BYE-BYE COOKIES REAL
themselves moderately reliant on 3PIDs. Digging further, CPG and restaurants index higher (at 48.1 per cent and 45.1 per cent respectively). Both industries traditionally face problems with collecting and curating 1PIDs, which puts them at a disadvantage to deliver against consumer demand.
What needs to happen?
Maximise collection and activation of first- party data – but make sure tools are built to solve enterprise problems. Value is proven through a connected ecosystem to clean and use data to deliver results. Today, 67.3 per cent of marketers are building a customer data platform (CDP) to deliver on this, while more than 60 per cent of marketers are developing first-party data strategies as well as building out a private identity graph.
The challenge to this will be across industries where first-party is not easily collected, or data privacy creates hard walls. For example, financial services have strong first-party data, however they are also the most reliant on 3PIDs across industries since client privilege and privacy laws prevent them from using their first-party data for paid advertising.
Measure martech investment options to outcomes. Only a quarter of marketers are looking at data clean rooms as an option. Given that 80 per cent of marketers believe that 3PID deprecation will negatively affect performance optimisation and ROI, we need to reconsider prioritisation of ROI contributors and account for data in ROI calculations.
Think twice before trying to build a custom private identity graph. Six out of 10 marketers would like to do just this. However, most brands don't have the scale and talent to do this in-house.
Look for an identity solution based on publisher integrations. Quality publisher integrations decrease the potential for limited reach in a post-3PID world.
The industry must start increasing focus on customer identity data management, as it will be crucial to navigating a post-cookie
landscape, further enabling marketers to win customers' hearts and retain strong loyalty. Investing in platforms that craft direct relationships with customers through personalised engagement techniques, brands will gain an advantage over their competitors and boost customer lifetime values.
According to the Harvard Business Review, preparing for the decline of 3PIDs is a must. For years, marketers have relied too heavily on 3PIDs to track site visitors, using detailed search preference data to improve user experience, and targeting consumers with personalised experiences. However, with Google and Apple implementing changes, the death of third-party cookies is imminent. The CMO Survey found that 19.8 per cent of companies invested more in traditional advertising (outside of online approaches) as a result.
Marketers who have not invested in building 1PIDs will be forced to rely on traditional advertising segmentation methods that do not feed into advanced data-driven targeting – forcing them backward to favour reach models over experience engagement models.
By SAIRA MEHDI, Sales Director, Epsilon, and PANKAJ PAGARANI, Head of Data Sciences, Publicis Groupe
''Mark ers who have n inve ed in buildingfir party IDs wi be forced to rely on trad ional advertisingsegme ion m hods."
September 26, 2022 57
PEOPLE A STEP WORLD
As the new normal seems to settle our lives into a systematic pace, we are realising on a daily basis the irreversible changes the last few years had on the media and entertainment industry – especially the way people consume content.
As a result, content is evolving to fit these new behaviours with new and diverse formats from platforms that currently exist in the market, giving brands multiple advertising opportunities that weren't accessible before.
It is evident by now that successful advertising depends on the ability of brands to market to consumers across a spectrum of media channels. Reach remains key.
Our fast-moving environment, coupled with easy access to content on the go, means people are multitasking, watching TV while on social media platforms or listening to their favourite music while surfing the web.
Viewers are increasingly engaging with content across multiple devices, providing brands with countless opportunities to amplify reach and expand marketing efforts to reach customers at every touch point.
Establishing a loyal audience by meeting viewers' needs for premium content – as MBC Group has done over the past 30 years – means viewers will watch wherever the content lives.
Millions of viewers across the Arab world tune in to MBC Group's channels because of their premium and diverse content that features their favourite stars. This contributes to the group's high retention rates. On average, MBC Group retains 95 per cent of its audience month-on-month, and for Ramadan, retention is about 96 per cent (Ramadan 2022 vs. Ramadan 2021), according to MBC data.
This is evident when we look at how our viewers have embraced viewing content on MBC Group's video-ondemand platform Shahid, where they are watching and binge-watching more content across all genres. Binge sessions (when a person watches three or more episodes of the same show) are up 41 per cent since the beginning of March this year, based on the great titles shown exclusively on Shahid. We're also seeing a higher frequency of viewing as 13 per cent more viewers tuned into Shahid every single day.
The same is true for social media and radio: MBC Group has amassed more than 613 million loyal followers across its social media platforms. Meanwhile, 9.5 million listeners tune in weekly to MBC FM and MBC Panorama.
Maintaining audience loyalty boils down to listening to viewers' needs and constantly evolving with each new generation; meeting their interests, hobbies and behaviours.
One of the top reasons people turn to social is to discover something new; there is an increased desire for variety and discovery, and we can see this on
Shahid, which records a tremendous diversity of viewing.
On average, Shahid viewers watch seven different titles in a given week. This is an increase of 22 per cent compared with the same time last year.
Our data also shows that 43 per cent started a new show that they hadn't seen before, and 41 per cent finally started that series they've been meaning to watch.
While there is an evident desire to discover and watch new content, we have viewers also seeking relatable and nostalgic content to give them a sense of comfort, entertainment and at times even escapism from a difficult day.
Audiences are looking for content that is more relatable and personable, which is why we are noticing a shift towards local productions that audiences can relate to, as well as comforting, feel-good shows.
We found that many Shahid viewers are turning to comforting shows like Anisa Farah, Wsh W ahr and Mawdoo' A'Ali, with 38 per cent saying they've rewatched a favourite TV series and one third saying they've rewatched a favourite movie.
Our behavioural data supports that claim, and we're seeing shows climb back up the ranks as viewers make their way through their 'been meaning to watch this' list.
The same is true on social media, where clips from old shows, are currently witnessing an increase in the number of views, years after their launch on TV.
Interactivity is also important for viewers, and social media platforms have a central role to play in connectivity, as engaging audiences through social media makes sure that people are tuned in.
We have renewed our partnerships with social media platforms including Snapchat and Twitter to make MBC Group's premium content available for brands to leverage, especially as recent studies are finding that consumers are increasingly becoming more receptive to digital and mobile ads.
When it comes to sports, nothing beats live TV. We've recently renewed our partnership with the Saudi Sports Company (SSC) network of TV and digital channels for the coming three years, making us their sole advertising
representative for a second year in a row.
Our insights support the importance of live TV for viewers, as they indicate that some matches reach a 52 per cent share of audience in the Kingdom and 40 per cent of Saudi households.
The viewer's desire to watch sports live is not only limited to TV but also transcends to Shahid where users have access to live streaming of TV content and sports, giving them the ability to watch wherever they are.
At MMS, our goal is to continue providing solutions that rely on content excellence, data-driven thinking and partnership-led solutions, and to help brands attain their goals through leveraging MBC Group's ecosystem.
Our team of experts focus on quality and relevant content and cross-platform strategies, which gives our clients an advantage as we deliver on innovative and creative solutions that engage with our audiences.
By AHMED AL SAHHAF, CEO of MBC Media Solutions
Be where the content is
MMS's Ahmed Al Sahhaf delves into MBC's consumer research to see who is consuming what programming, and on what platforms
''Successful advertising depends on the ability of brands to market to consumers across a spectrum ofmedia channels."
September 26, 2022 59
A tale oftwo futures
Technology is only half the story when it comes to understanding today's spirit of change, writes Havas Middle East's Alejandro Fischer
ne of the greatest pleasures of living in the Middle East has been coexisting with this collective notion that there is no time like the present to build the future.
Those like me who have experienced the dynamism of our region first-hand have seen the spirit of making the impossible possible permeate all aspects of our lives. And today, across MENA, we see a focus on building tomorrow like never before, on the back of country visions like Saudi Arabia's Vision 2030 and global initiatives such as UAE's Expo 2020, bringing together a collective, global vision of key economic and societal topics that affect the future of city infrastructures, sustainability, technology and tourism.
And these are not mere aspirational visions. There is proof in this pudding; what has taken other regions centuries, the Middle East has achieved in decades.
Here is the challenge: When we discuss the future in our industry, as I am sure we will see in the pages of this issue, we tend to focus on technology's role in our lives as consumers.
That is natural. Understanding the intersection of the world of media and the world of brands is our bread and butter. And we haven't seen such a seismic shift (at least in discourse) in how technology will change how we interact with, well, everything, since the introduction of the social and mobile dynamic web we know today.
I am, of course, talking about the implications of web 3.0; there are clear reasons to discuss it and understand
It will affect every aspect of our business as tech companies, entertainment and retail giants, and startups are rushing to advance and build the technologies that will enable the next evolution of the internet, from augmented and virtual reality solutions to 3D graphics, NFTs and cryptocurrency tokens, or simply by improving internet connectivity.
The financial implications of understanding the extent of these
changes are also to be considered. Bloomberg forecasts that the metaverse economy will balloon from $800bn in 2025 to $2.5 trillion by 2030. We will witness the growth of creator economies around it, where architects, artists and designers are set to create digital spaces.
And lastly, the fact is that for the most forward-thinking consumers, the lines have already blurred. Based on the latest Havas study, the Generation Covid Prosumer Report, 87 per cent of Saudi Prosumers believe that experiences that happen in the metaverse (e.g. making friends, attending a digital concert, throwing a digital party) are as real as physical experiences.
But that is only half of this story, because when we talk about the future, another groundbreaking change is happening in parallel.
Guided by the region's wave of change and openness to the world, we are beginning to identify new outlooks on life steered by an active generation that will become the driving force of the Middle East. We are also starting to understand better the implications of how Covid-19 has affected the way they see the world. The 'great pause' of the pandemic has also created an opportunity for a 'great reset', as the youth have had time to consider their dissatisfaction with their personal lives and with the direction in which society has been moving.
Clearly, events of the past two years have changed the world; they also simultaneously intensified the cultural fractures within our society and brought people together, while emphasising the issues of equality, freedom and generational values. Amidst all sorts of changes, Gen Z-ers are coming to the table with new thinking, values and priorities. Understanding them is just as important as recognising this reality.
Technology has undoubtedly played a key role in shaping their lifestyle, but to them the future is much bigger than that.
In the 80s, Generation X was broadly derided as apathetic and apolitical –famously labelled as 'slackers'. According to many of their elders, that generation simply did not care enough to be engaged. It is not the case with Gen Z and younger millennials in our region today.
As young people navigate through 2022 and the multiple shocks still rippling from the pandemic, they look to build better lives for themselves and for those to come. This sentiment of higher purpose will guide youngsters on every part of their journey.
How can we adjust to the changing expectations of this new generation, and be supporters and participants alike in the way they shape the future? To answer this question, Havas Middle East launched a regional study to better understand how Covid-19 and its related challenges in the region (the lockdowns, travel restrictions, school closures,
remote learning and economic downturns) have affected young people's behaviours and attitudes, shaping their sense of what the future holds.
One of the key findings of the study highlights that there is a strong sense among the youth that they have borne more than their fair share of sacrifice during the pandemic. As a result, consensus among them is that it is much harder to be a 20-year-old today than it was two decades ago.
But do not confuse this sentiment with apathy. Yes, tackling challenges is even more difficult because of the chaos and uncertainty of the past two years.
However, rather than be paralysed by or fatalistic about the existential threats facing the world, today's youth are committed to driving change on their own terms. If the future is meaningless, then let's fix it.
Young people want change, and they want it now. In our region, the majority of proactive consumers believe in change through the lens of personal decisions. Most youth surveyed agree that "change must start with you", and sometimes the most fundamental actions might be as benign as refusing to overconsume.
This means they are rejecting traditional structures in favour of a more personal approach to driving change. And while this generation is less political than others, it is actually the most engaged in its own way. The role of social media here is undisputable: most young people say the most significant advantage their generation possesses is the ability to unite and organise through social platforms.
These Prosumers intend to create change not just through activism, but also by making purposeful choices such as pursuing careers that have a positive impact and prioritising their personal and family lives over being cogs in the great capitalist machine. Today's youth have little tolerance for dead-end jobs or
careers that do not contribute to the greater good. Whereas their parents may prioritise job security and stability above all else, young workers now take a more 'à la carte' approach to their careers and lives, willing to move on to something better and more satisfying when it comes along.
However, aiming for different career goals does not necessarily mean they have given up on working for corporations. More than half of young Prosumers in the UAE and Saudi would choose to work for a big company as a way of influencing change by having a louder voice, on a larger scale.
This new perspective on employment will have a notable impact. Nearly half of respondents say the pandemic has made them rethink their priorities and recognise that a career is less important than they had thought. They seek a redistribution of time, rejecting long workweeks in favour of hours spent contributing to meaningful causes or enjoying personal and family time.
Wanting to live more fully is a clear aspiration of Gen Z and 'Zillennials', but it does not come without its own obstacles and tensions, of course. The actions are yet to catch up with shifts in mindsets, which is why less than half of surveyed Prosumers are ready to radically change their lifestyle. For example, only 34 per cent of them in the UAE and 39 per cent in KSA are ready to avoid air travel to solve environmental issues. On the other hand, more than 55 per cent in both countries are willing to stop buying fast fashion in order to contribute to solving the world's problems.
So, how can this young generation find balance between the desire to live life to the fullest today and simultaneously act with greater commitment and impact for tomorrow? The trick is to balance indulgence and responsibility, taking advantage of all life has to offer without further harming the planet and its people. Not an easy undertaking, for sure, but the intent is there.
The key learning for companies here is clear: If they want to stay relevant to this new generation, they should address the tension young people feel between wanting to enjoy 'the now' and safeguard 'the next'. This includes becoming the driver of change, making sustainability relevant and taking bold actions that speak genuinely to youth's moral compass.
Performative activism, gimmicky stunts and surface-level involvement won't cut it. Young consumers are well-equipped to detect insincerity, and if brands want to resonate, they must truly care and show that they do.
In a post-Covid age, change is overdue, and this generation that has been affected so deeply may well become its biggest accelerator.
By ALEJANDRO FISCHER, SVP – Strategy and Product Innovation, Havas Middle East
''As young people navigate through the multiple shocks from the pandemic, they look to build better lives for themselves and forthose to come."
September 26, 2022 61
The Arab Spring generation is 14th Annual ASDA'A BCW Arab Youth Survey Bold new insights across six powerful themes My Identity I My Livelihood I My Politics My Global Citizenship I My Lifestyle I My Aspirations To learn more, visit arabyouthsurvey.com
This year's findings of the ASDA'A BCW Arab Youth Survey, the largest annual study of its kind of the Middle East's largest demographic, show that the region's 200 million young people are charting a course away from the demands of the Arab Spring – but are eager for both leadership and reassurance to navigate the many challenges and opportunities before them.
The Arab world is a world of contrasts. No single narrative defines it, especially its young people. Understanding their hearts and minds is key to deciphering the region's many apparent contradictions and complexities.
That is what our 2022 survey of 18- to 24-year-olds in 50 cities across 17 Arab states has attempted to do. Through 3,400 face-toface interviews in May and June this year, we examined the hopes, fears and aspirations of the so-called Arab Spring generation, the cohort of young men and women who entered adulthood after the seismic events of the early 2010s.
Today, they stand at a crossroads. Their desire to preserve traditional values is competing with an urge to modernise. Many welcome major legal reforms, while others favour continuity. Most want more freedoms, but a larger proportion prioritises stability. Young Arabs are still unified by their attachment to faith, but the appeal of nationalism is on the rise. The lure of the public sector is waning in the face of a growing cadre of budding entrepreneurs.
A NEW WORLD ORDER IS EMERGING
At the same time, a new world order is emerging. The conflicts that the Arab Spring gave birth to appear to be petering out. In Yemen, Libya, Sudan and even Syria, a decade of violence is either ending or dialling down.
While peace in the Palestinian Territories and parts of the Levant remains elusive, the Abraham Accords have helped Middle Eastern nations to overcome decades of enmity. The United States military has withdrawn from Afghanistan and Iraq. The strength of Daesh has been significantly degraded.
At a crossroads
In stark contrast to these developments, war has once again broken out on the continent of Europe, following Russia's invasion of Ukraine.
New geopolitical fault lines are emerging, with most Arab youth pointing the finger of blame for the conflict at the US and its Nato allies. As this surprising finding suggests, deference toward the United States and Europe is being challenged by the emergence of new regional and global powers.
THE $1.3 TRILLION ECONOMIC OPPORTUNITY Clearly, the Arabian Gulf states are the major beneficiaries of a supply chain crisis that has seen oil prices rebound dramatically this year, with the IMF estimating that the Middle East's oil- and gas-producing nations could generate additional revenues of $1.3 trillion over the next four years.
This will further deepen the reserves of the region's sovereign wealth funds, which already account for 40 per cent of the $5.5 trillion in assets held by sovereign funds globally.
The windfall will help the region's oil-rich countries sustain large-scale investment in the diversification and decarbonisation of their economies. As in previous years, this year's Arab Youth Survey highlights an acute need for jobs, quality education and support to tackle personal debt and rising living costs.
With Egypt hosting the UN Climate Change Conference, aka COP, in November, followed by the UAE in 2023, the expectation is that many of these new jobs will come from the clean technology sector. The International Renewable Energy Agency (Irena) estimates that doubling the share of renewable energy in the global energy mix by
2030 could generate as many as 24 million jobs globally. The Middle East will benefit from a fair share of cleantech jobs.
The UAE was the first Arab nation to pledge to reach net-zero emissions by 2050. Saudi Arabia and Bahrain announced net-zero targets shortly afterwards.
His Highness Sheikh Mohammed Bin Zayed Al Nahyan, President of the UAE, has committed to invest $50bn in renewable energy projects over the next decade, on top of the $50bn the UAE has already spent on renewables around the world to date.
Coupled with the hundreds of billions of dollars earmarked for energy infrastructure in the MENA region over the next five years, the benefits of this investment will extend far beyond the UAE – helping to address at least some of the demand of Arab youth for greater economic opportunities.
Once again, our findings show that the visionary leadership of the UAE resonates strongly with young Arab men and women, who overall have considerably more faith in the policy agenda of the Arabian Gulf states than they do in the policymaking of some neighbouring countries.
WHAT IS THE TAKEAWAY FOR THE PR INDUSTRY?
So, what do these developments mean for the PR industry, confronted as it is by a restless generation dependent for news on social media?
More than ever before, we must work with all stakeholders to ensure that the inherent optimism of Arab youth (more than half of whom believe they will have a better life than their parents, the most for three years) overcomes their nagging self-doubt and anxiety. Young Arabs are rightly proud of their roots and convinced that better days lie ahead, but many fear their economy is headed in the wrong direction, and increasing numbers are contemplating a new life overseas.
As communicators, we must motivate our youth to be as invested in the region with their heads as they undoubtedly are with their hearts. Only then can the Middle East & North Africa truly look forward with confidence.
As the 14th ASDA'A BCW Arab Youth survey shows, our young people appear to have reached a fork in the road. The direction they choose may have far-reaching consequences.
By SUNIL JOHN, president – MENA of BCW and founder of ASDA'A BCW
The Arab Spring generation is charting a new course, writes ASDA'A BCW's Sunil John
''New geopol ical fault lines are emerging, w h moArab yo h poi ing the finger of blamethe US and N o."
September 26, 2022 63
Data
Science as a service. Marketing Data Science @ Reprise. Contact us: mena@reprisedigital.com Analysis of various audience data sources in an attempt to identify high propensity consumers who are more likely to convert. Providing insight on media effectiveness across the full funnel Leveraging 1st party data to predict customer lifetime value and recommend the next best offer. Strategic Partnerships: Audience Insights & Strategy • Business Intelligence • Audience Research Analytics • High Value Audience Identification Marketing Media Measurement • Multi-touch Attribution • Marketing Mix modelling • Full Funnel modelling • Path to Purchase Customer Value Management • Customer Lifetime Value • Churn Propensity Model • Next Best Offer
For a long time, the MENA region was somewhat overlooked and certainly overshadowed when it came to marketing for global brands – with most international agencies focusing their expansion on Asia (notably Japan, China and Singapore), as well as Europe and North America.
However, there has been a significant shift in recent years as this is now one of the most online regions in the world, with internet users in Arabic-language countries estimated at 183 million in 2020. Indeed, analysts have forecast that digital marketing spend will grow sevenfold by 2025 compared with 2018.
Anyone who lives here knows that this social media usage, for example, is a way of life. How many times have you seen an Instagram post of a person in Dubai partying or exploring hidden (often luxurious) gems, which then leads to so-called FOMO (fear of missing out) among a massive online audience?
The huge overall rise in media usage in MENA has ushered in a growing accumulation of both structured and unstructured data from various formats, such as pictures, videos, sounds, text and geolocations. This growth opens up new potential for analysis and pattern discovery that can provide brands with insights into key challenges, trends, influences and market and social changes.
The potential is simply mind-boggling. That is why the number of marketing agencies in 2022 has increased by almost 10 times compared with 2018. Projects are pouring in and MENA is increasingly viewed as commercially relevant on a global scale. The situation has also been helped by the region weathering economic storms and crises such as Covid-19 much better than many of its international rivals.
All the above has led to a soaring demand for marketing data science.
Are you ready?
Data science is a collective process that uses theoretical, mathematical, computational and practical methods such as algorithms and statistics to review, analyse and extract valuable information from raw data. It enables organisations to make data-driven decisions while reducing human bias and interventions, which may affect business.
Marketing data science is typically used for channel optimisation, customer segmentation, lead targeting and advanced lead scoring, and real-time interactions, by providing valuable insight into customer preferences and behaviours. Emerging data science methods –from micro-segmentation to natural language processing – are being applied to large data sets in real time to create a new marketing advantage.
But how does marketing data science really help brands? Put simply, it turns data  into actionable insights that can be leveraged into opportunities.
However, the complexity of performing data discovery, collection and preparation for analytics and predictive modelling often depends on the particular application domain, data source and format, methods and goals. Data science techniques such as big data analytics, data mining, machine learning and AI are widely used to this end.
For example, a marketing firm looking to identify patterns in customer behaviour to forecast future purchasing habits would need to use predictive analytics and modelling, including cluster models, regression analysis and cluster filtering, all of which are rooted in statistical and machine learning (ML) algorithms.
Similarly, social media platforms such as Facebook, Instagram and LinkedIn use ML, AI, and natural language processing (NLP) to personalise user experiences, parse massive volumes of data, recognise people in pictures and guide content development.
By using marketing data science, brands can really understand and determine customer behaviours, which helps in making datadriven business decisions and gaining analytics-based insight to accurately target the right customers and marketing campaigns, allowing them to further optimise their
marketing and sales revenues.
It also contributes greatly to success at each stage of a customer's retail journey –starting from acquisition and then moving to retention and through to remarketing.
Marketing analytics can sometimes seem like a world shrouded in mystery. There is so much data, from so many different sources, with so many options to filter and interpret different marketing metrics. But practised marketers know that the right combination of analytics, insight and action enables great marketing to stand out.
Running hand-in-hand with all this this is artificial intelligence (AI).
In the wake of the fourth industrial revolution, governments and businesses across MENA understand the need to shift their focus to AI and advanced analytical solutions. It is estimated that AI could contribute a whopping $320bn to the Middle East economy alone in 2030, equivalent to 11 per cent of its GDP.
The sectors that can gain the most out of this technological advancement are retail, health and education, transport and logistics, and media and telecommunications.
The UAE's determination to stay ahead of the technological curve is clear with its recruitment initiative of 'One Million Arab Coders' in partnership with Microsoft.
KSA's clearest sign of its commitment is NEOM – a planned $500bn, 26,500 sq km megacity – part technology and R&D hub, part international trade centre, part business, and advanced manufacturing zone.
At this point, it's not so much that this region has caught up with the rest of the world on the technology and marketing front; it appears to be leaving everyone else behind.
By RIDDHI DASGUPTA, Data Science and Research Director, Reprise Digital
When it comes to the latest thinking in marketing data science, the region is overtaking the rest of the world, writes Reprise's Riddhi Dasgupta
"Leveraging mark ing d a science, brands can rea y under andcu omer behaviours."
September 26, 2022 65
TO BE RESPONSIBLE FO R SHAPING THE NEXT ERA OF MEDIA WHERE ADVERTISING WORKS BETTER FOR PEOPLE. Our mission is simple... OPTI ISATION H U A N groupm.com
Advertisers often rely on humans to optimize their campaigns, making tweaks and adjustments to ensure that they are getting the most out of their advertising investment. But what if there was no human involvement in any optimization? Would the advertiser still be successful? In this article, we'll take a look at what happens when there is no human involvement in any optimization. We'll also discuss how artificial intelligence can be used to optimize campaigns. Finally, we'll offer some tips for advertisers who are looking to use AI for campaign optimization.
What is machine learning and how does it work without human involvement?
Machine learning is a type of artificial intelligence that allows computers to learn without being explicitly programmed. Instead, they are able to automatically improve given data.
Machine learning algorithms have been able to achieve impressive results in various tasks, such as classification, regression, and clustering. The majority of machine learning research has been focused on supervised learning, where a human provides the computer with training data. This data includes input values (known as features) and corresponding output values (known as labels). The goal of supervised learning is to find a general mapping function from inputs to outputs that can be used to make predictions on new data. However, recent advances in unsupervised learning have also shown promise. In unsupervised learning, there is no training data provided; instead, the computer must learn from raw data. This type of learning can be used for tasks such as dimensionality reduction and density estimation. Machine learning is a rapidly growing field with many potential applications. It has already been successfully used for tasks such as facial recognition and recommender systems. As more research is done, it is likely that even more exciting applications will be found.
unsupervised learning is more difficult for machines than reinforcement learning because it's more challenging to detect patterns in data than it is to receive feedback from an external source.
As a result, unsupervised learning is less commonly used than reinforcement learning. In general, machines are able to learn on their own by making small incremental changes. However, there are some challenges involved in this process, such as detecting patterns in data and receiving feedback from an external source.
What happens when there is no human involvement in any optimization – can machines still make accurate decisions without our help?
In today's world, computers are involved in nearly every aspect of our lives. From choosing what route to take to work to controlling the temperature of our homes, computers help to make millions of decisions for us every day. But what happens when there is no human involvement in the decision-making process? Can machines still make accurate decisions without our help?
Machines learning on their own is a process where the machine is constantly trying to improve its performance on a task by making small incremental changes. This can be done through a reinforcement learning algorithm, where the machine receives positive feedback when it performs well on the task and negative feedback when it doesn't. The goal of the machine is to maximize the amount of positive feedback it receives. In addition to reinforcement learning, machines can also learn through unsupervised learning algorithms. These algorithms don't require any feedback from an external source, but instead allow the machine to learn by itself by detecting patterns in data. However,
It turns out that they can. In many cases, computer algorithms are actually better at making decisions than humans are. This is because they can take into account a larger number of variables and they are not subject to the same cognitive
WrittenCREATOR'S NOTE


Hicham Auajjar, chief product and services officer at Group M MENA
This entire article was wri en by GPT-3, no input was given to the AI apart from the title of the article. From the title, the AI generated an outline, an introduction and a conclusion as well as all the paragraphs within. (It was edited by Campaign for length, but not spelling, grammar, etc.)
The idea of submi ing an article entirely wri en by AI came out of a discussion around the topics to be submi ed for these power essays, AI was obviously one of them and we thought: how about submi ing an article completely wri en by an AI. We hope you've enjoyed the read.
biases that we are. For example, an algorithm might be able to consider traffic patterns, weather conditions, and construction detours in order to choose the fastest route to a destination. A human driver, on the other hand, would likely only consider the most direct route. As a result, the computer would be more likely to make a faster trip.
Of course, there are some situations where human involvement is essential. For example, when making ethical decisions or considering the impact of a decision on society, humans must be part of the decision-making process. However, in many cases, computers are more than capable of making accurate decisions without our help.
The takeaway from all of this is that machine learning is an incredible tool that can do a lot of the heavy lifting for us in terms of optimization and decision making. However, it's important to keep in mind some of the challenges involved in training machines - bias, data quality, and human oversight being just a few. As long as we are aware of these potential issues and take steps to mitigate them, machine learning can be a powerful ally in our quest for online success. Have you tried using machine learning for your business? What have been your results?
How do machines learn on their own and what are some of the challenges involved in this process?
What happens when there is no human involvement in any optimization?
''In many cases, comp er algor hms are actua y b ter making decisions thanhumans are."
September 26, 2022 67
byAI
With a multifold change across consumer needs, desires and expressions, and technologies that fulfill these needs, we sit at the confluence of transformations that have never before seen momentum and dynamics this complex.
Today, we see an evolution in the expression of the most talked about metric by marketers as well, the CPC. While CPC, in terms of cost-per-click, has been a metric every marketer has spoken about in order to determine the success of campaigns, the CPC I am referring to is about encompassing the future of advertising: consent, personalisation and consumer experience. In a world of technology, platforms that enable advertisers with equal play across each of these three attributes are poised to see a stronger relationship with their customers. And if the CPC can be enabled with stories that are told with a human touch, it's a win-win for all.
The most vivid memories I still carry are from stories I heard as a kid. And today, when I look back at what makes me stick to those stories, it's the experience they triggered. Two decades later, influencer marketing has created this opportunity for brands to build lifelong memorable experiences. Today, a wildlife explorer in the deep Amazonian forest, a famous cook, or even a lifestyle enthusiast making content on strengthening inner consciousness could open up so many possibilities for engagement with the niche content that they produce. The mega-, nano- or microinfluencers are also an expression of the desires of consumers. Influencers are something that consumers themselves want to see or be. They are an expression of dormant stories that lie in consumers' thoughts. And this is why the connection and the bonding (also measured by the follower base) are higher. The outcome of such engagement? Loyalty.
followers than one-size-fits-all intrusive advertising. Connections reinforce acceptance, acceptance strengthens trust, and trust invites consumer consent.
When we talk of scale, a marketer's challenge gets more interesting as the need for reinforcing personalisation steps in. Marketers have to walk a tightrope by balancing the needs of their consumers – a personalised and seamless shopping experience – and managing the consumers' reservations about sharing their personal data. As I mentioned above, a one-size-fitsall advertising approach would no longer work. Therefore, the first step is to segment the data of your consumers based on key attributes, affinities, opinions and, in a world of rising interactions, even social expressions. The next step is to then reach out to these segments of audiences with personalised brand offerings. Remember, today the journey of consumers is complex. While both you and I could buy from the same store, the convincing factor in between could be different. And that's where influencer marketing introduces significant flexibility for brands with a wide range of niche-segment-specific influencers. With a social platform, the added advantage of influencer marketing is that it becomes interactive, and the bi-directional expression
''A unified mark ing pl form th keepsnew CPC (conse , privacy andcu omer experience) the core is the needof the hour."
and customer empathy score is way higher.
The first step is to agree that at the core of advertising is a consumer, and brands need to be an extension of consumers' needs. Efforts to build a relationship based on trust and transparency with your consumers while ensuring their digital safety are a basic ingredient in advertising today. Since almost every attribute of customer interaction with your brand is evolving – devices, technologies, consumers, and their expressions as well – brands that can leverage future-ready platforms that enable them to be a part of this pace of evolution will find their lifetime value (LTV) much stronger.
A unified tech platform that keeps the new CPC at the core is the need of the hour and that's where in the last few years iConnect – ArabyAds' influencer marketing platform – has created a differential experience for both brands and consumers. On one side, iConnect ensures there is immersive storytelling for consumers with thousands of influencers on the platform, and on the other side, iConnect has a future-ready set of capabilities on the platform with a focus on LTV for brands.
data and privacy regulations in the coming
The end of third-party cookies is closer than ever, and global regulations are witnessing significant momentum. Moreover, it is believed that governing bodies across the globe will strengthen their data and privacy regulations in the coming years. Data and privacy regulations are garnering focus and action by leading countries, even in the MENA region. The UAE's Personal Data Protection Law constitutes an integrated framework to ensure the privacy of individuals. Saudi Arabia also has recently issued its comprehensive national data protection law to regulate the collection and processing of personal information. At the core of all these regulations is the customer and the fact that a customer might want to share certain data only when the outcome is in their favour –not just in data privacy but also in advertising experiences. Therefore, it is crucial to understand that technologies that naturally invite consent are going to be way more effective than those that are forced and intrusive. Brands that can become a part of consumers' needs are poised to see more trust and, therefore, consent. With the right mix of influences to reach niche audiences, brands can tell compelling stories and build more meaningful connections with their
As marketers are trying to decode the formula to increase the efficiency of their advertising in the current scenario, I firmly believe that CPC will be the game changer and become a go-to strategy for the industry.
By MOHAMMAD KHARTABIL, Chief Business Development Officer and Co-Founder of ArabyAds
Long live CPC
No, not cost-per-click, but consent, personalisation and consumer experience. By ArabyAds' Mohammad Khartabil
September 26, 2022 69
Saudi focus
Finders keepers
By TAREK SHALBY, director of digital operations, Extend – The Ad Network
Each brand out there is trying hard to get itself noticed and grab potential customers' attention; putting your brand in front of your customers is called brand visibility. We can also identify brand visibility as the rate at which your audience sees your brand through various touchpoints, such as social media, search engines, partnerships and more.
We shouldn't confuse visibility with awareness. Brand awareness is how many people recognise your brand and associate it with its products, services and values. Brand visibility is part of the process of building brand awareness.
Designing and effectively implementing a coherent marketing strategy leads to improved brand visibility and, consequently, to increased brand awareness among the target audience.
Visibility is crucial; we used to ask ourselves, is my brand optimally promoted effectively? In other words, is it visible to my audience, and does it stand out among my competitors?
Unfortunately, we link visibility to advertising and promotion. Advertising can increase brand visibility and the likelihood that consumers will include the brand in their consideration.
But advertising has been facing a ruthless challenge in recent years: advertising blindness. Advertising blindness messes with both the publishers and advertisers, and it will grow as we have less attention to give and more and more things that want to get that attention; we can easily say that consumers are disrupting the advertising world.
The solution goes beyond improving ad visibility and brand recognition. It's all about finding rather than remembering. Findability's importance can be determined by the first law of e-commerce, which states: 'If the user can't find the product, the user can't buy the product.'
But before digging deeper into findability, Let's clarify some terminology.
Findability is not a search. Although the words 'find' and 'search' are used as synonyms, there is
a big difference between something being findable and being searchable. The word 'find' refers to locating something in a known space, while 'search' is about locating something not specifically known. Mark Baker, author of Every Page is Page One, mentions that findability "is a content problem, not a search problem".
Discoverability is very similar to findability. However, it's about the users encountering new content or functionality they were unaware of previously. Findability, discoverability, and searchability are essential factors that affect the user experience.
Findability was known to be about staying in front of your customers in their favourite physical places. Now, it's increasingly about being present in the digital environments where your customer and audience are headed.
Findability can be external and on-site. External findability is considered with branding activities and search engine optimisation tactics. However, brand findability shouldn't be limited to search engine activities. It goes above and beyond SEO and SEM tactics.
Findability is executed across search, social media and your online properties to ensure the business is present at critical points throughout the discovery and decision-making process.
Imagine the web as a massive and dense forest, and your brand is one in a thousand trees out there. You need to extend your help to your customers in the form of information, content, data, etc. to find what they need.
Here are some tips to improve findability:
Get comprehensive on the basics. Always produce refreshing content about your brand, products, store locations, etc. Build an array of content categories that your customers can find when they start their journey to make decisions. Provide content that helps the customer to
become the expert, to do things, to learn and to control as much as possible.
Don't neglect any channel. Each channel has its unique audience, characteristics, mood and communication style. Some channels can be a better fit for a brand than others. I always encourage brands to stay focused on specific platforms that give them the most return so that they aren't wasting precious resources. However, I also recommend producing essential content that can live on different channels or platforms to increase brand findability whenever someone is trying to find it.
Select the right technology. There has been an explosion of marketing-technology companies that can help brands build and improve their findability.
Build your search strategy based on data. Organic and paid data integration can unlock the power of search and drive business growth. Businesses must harness information to remain visible when consumers' needs change. With data being kept apart, time and resources are wasted trying to understand why. They want prices and locations, but they also wish for inspiration and advice. And they expect information fast.
As for on-site findability, just remember that users aren't visiting your website to play hide and seek. Brands must invest in findability as
much as in advertising and promotions to make the brand memorable. To improve findability, you need to define what users are trying to find first and what their top tasks are. Always remember that customers need support, not more advertising.
Finally, it will not hurt to upskill your ad game using native ads. Non-traditional placement of ads (since users become trained to avoid common banner areas), personalised ads (even if they may appear creepy) and interactive and relevant ads (relative to the user's interest and intent) are more effective.
Every time customers try to find you, they demonstrate their intent. The great driver to convert these customers is the effort you require them to put into their experience to find relevant content. Each business should put this statement on a wall: 'My brands should be the most seen, found, and heard.'
Brands must be seen and found, as much as remembered, writes Extend's Tarek Shalby
''As for on-site findability, just remember that users aren't visiting your website to play hide and seek.''
September 26, 202270
Influencer marketing is one of the most powerful marketing tools used in digital marketing strategies in GCC countries.
Though it is a crucial tool, many are not aware of the best way to use influencer marketing in their marketing strategies, especially when considering working with regional or local influencers. It is crucial in influencer marketing to curate the content according to regional or local needs. Though most countries in the GCC are economically similar, there are differences between their cultures that affect the exercise of influencer marketing in these countries.
One of the best ways to help in deciding whether to go for local or regional influencers is understanding the market needs. In this article we will be using Saudi Arabia as a case in point to explain the use of local influencers, and the United Arab Emirates to describe regional influencers.
CULTURE
First and foremost, Saudi Arabian influencers incorporate their cultures and norms a lot when posting on social media. For instance, it is exceptionally rare to find Saudi influencers speaking in English. Arabic is the language with the highest proportion of influencer content. In the UAE, there is a mix of languages within influencer content: Hindi, English, Arabic, Russian, etc.
Additionally, female influencers in Saudi Arabia tend not to show their faces when posting photos, and modest wear tends to be of high importance. Influencers in the UAE come from a diverse range of nationalities, whereas most of the social media influencers or key opinion leaders based in Saudi Arabia are Saudis.
To best use influencer marketing, marketers must know the audience of each market, in Saudi Arabia, the working week begins on Sunday and ends on Thursday. Because of this, for influencers' posting schedules and to understand which days are best for high engagement, a Saudi Arabian influencer should not post on a weekend that differs from the weekend in the UAE. Furthermore, Saudi influencers seem to be more reserved when posting about their personal lives compared with influencers living in the UAE.
PLATFORM
There are several different categories influencers place themselves in, such as fashion, lifestyle, gaming, storytelling, beauty, automotive, motherhood, etc. In the UAE, there is a wider variety of categories for influencers to be placed in because of the wide range of nationalities and differences between people. For every 10 influencers in the UAE you can find at least six different categories; on the other hand, in Saudi Arabia you will find three different categories among every 10 influencers. This could be due to the culture and norms Saudis have within their social media. The most accessible categories in KSA are storytellers, gamers and comedians.
Same, but different
The main social media platform used among the Saudi people is Snapchat, followed by YouTube. People admire staying up to date with other people's lives. Their activities keep them entertained, and Saudi influencers are natural storytellers. Influencers provide information to their audience, such as activities to do in Saudi Arabia, news happening in Saudi Arabia, new restaurants, discounts, promotions and much more.
Snapchat also has the highest engagement rate for influencer content among other social media platforms. YouTube, being the second most popular platform in Saudi Arabia, has social media influencers who are comedians, gamers and vloggers. In the UAE, the two top social media platforms where creators post are Instagram and TikTok.
COST AND INSIGHTS
When viewing Saudi Arabia, one should always consider the importance of culture to Saudis in comparison to the UAE. Prices and limitations also come to mind when looking at influencers in KSA. For instance, one may
find a micro influencer in Saudi Arabia who has a rate that is cheaper by fifty per cent than a micro influencer in UAE. This is because of the percentage of population in UAE, which has 24.2 million fewer residents than Saudi Arabia. Therefore, an Emirati mega influencer having more than 1 million followers from the UAE might have a higher cost than a Saudi mega influencer of 1 million due to the difference in the population numbers. This plays a key role in the demographic insights and statistics of influencers as well. It is important to stay aware of the population number in Saudi Arabia, because most influencers in KSA must have a high percentage of followers coming from KSA due to the large population. By contrast, 40 per cent of audience demographics coming from the UAE for a UAE-based influencer is considered very good.
When looking at influencer marketing, should you go regional or stay local? Starfish's Maria Khoriaty compares Saudi Arabia and the UAE
''Influencers in the UAE come from a diverse range of nationalities, whereas most of the social media influencers based in Saudi Arabia are Saudis.''
MARIA KHORIATY, influencer marketing manager, Starfish
September 26, 2022 71
Identity, innovation and impact
Arecent report by social platform Twitter, developed in partnership with Pulsar and Canvas8, has identified three trends coming to a Kingdom near you.
Monitored on Twitter in Saudi Arabia, and analysed by cultural and data experts over a two-year period, the following trends, according to Twitter, are a reflection of what's happening in Saudi Arabia, what people are actually talking about, and echo the national sentiment:
IDENTITY IN TRANSIT: WHAT DOES IT MEAN TO BE SAUDI?
Across Saudi Arabia, people's sense of self is being defined by societal changes, and their responses are defining that change. Whether it's conversations about women working and driving, general economic progress or embracing smart cities, this is showing up as pride in place, openness to new experiences, more gender balance in relationships, a desire to be recognised and a melding of identity and
personal aspirations. Incredible growth is seen in conversations around pride in relation to smart cities and NEOM (+172 per cent), alongside 'chasing the Saudi dream' (+161 per cent), with topics such as Youth Innovation, Dual Income, Family Planning and Size, and Quality of Life predicted to grow.
Celebrating the Saudi dream: The idea that Saudi is finally taking its rightful place on the world stage is core to people's sense of self and tied to the desire to do the same on a personal level. With pride in place at a high, helping consumers celebrate this sentiment is a strong value connection.
Being an agent of self-improvement: The desire for success and aligning a brand with this value is a win-win. By enabling people to better themselves and leverage the opportunities in the country, brands will be rewarded with loyalty.
Champion the individual and not the cause: Brands that celebrate the advancements women have made will find an empathetic audience. However, it's both more authentic and less controversial when that celebration shows individual examples as opposed to the general laws and edicts that enable them.
FINANCE GOES SOCIAL: A NEW ERA OF SPENDING
In a country where generosity and unfettered spending were hallmarks of success, frugality is now a hallmark of smart living. Nothing exemplifies this more than the give and take between retailers and customers on the best daily deals as people turn their feeds into personalised deals flyers. Twitter tracked a +49 per cent year-on-year growth in conversation related to offers, competitions, and discounts recorded.
We're also witnessing a +36 per cent year-onyear increase in conversation around the digital economy and a +595 per cent year-on-year increase in conversation around cryptocurrencies. Whether it's cryptocurrencies, online retailers, digital banks or smart cities, people are feeling empowered as conversations around digital marketing, content creation, Saudi digitalisation, innovation, remote working and entrepreneurship are predicted to grow.
Being the financially smart choice: People aren't necessarily looking for the cheapest option, but the best price for the option they want. Being consistently fair-minded in terms of providing value will gain loyalty and a following.
Recognising customers' achievements and aspirations: There's a desire to be a personal
success story that emulates the nation's success story. Embracing your customers' ambitions and connecting with them at that level will resonate strongly.
The customer is the best medium: Not exclusive to influencers, Saudis aren't only looking for deals, but they are also looking for ways to engage their community. Give them something that motivates them to share and discuss, and they will spread the word.
Showing them the future: Embrace the digital economy and excite people with potential and opportunities. Make crypto accessible by integrating it into your business.
ECO-INNOVATION: SUSTAINABILITY MEETS TECH Saudis are interested in environmental issues when aligned with their national identities, such as smart cities, smart cars, large rail constructions and alternative energy projects. Personal impact, on the other hand, is still in its infancy. There is enthusiasm and support for the government's projects relating to sustainability, as well as a rediscovery of Saudi Arabia's natural assets, with a +191 per cent year-on-year increase in mentions of NEOM and The Line project and a +153 per cent year-on-year increase in mentions of Vision 2030.
However, people aren't just talking about sustainability in regard to environmental protection or climate change. It's driving real excitement about the future of Saudi as a nation as well as individual advancement and opportunity. The trend is corroborated by a year-on-year increase in conversation around tech (+49 per cent), electric cars (+55 per cent) and smart cities (+180 per cent). The report also highlighted smart city career opportunities, electric car affordability and charging networks, local tourism and pride in Saudi nature, new tech related to sustainability, and cultural or entertainment projects with a sustainable angle, with topics expected to grow.
Being sustainable sets you apart: Initiatives that have a positive effect on Saudi Arabia are both appreciated and engaging, particularly if they are presented in the context of having a local impact.
Illuminate progress with your use of tech: People are fascinated by the innovative use of technology – it aligns with the national ambition of Saudi. Show your customers how you're embracing tech. Make the impenetrable seem accessible and open up your business to show the inner workings and create 'wow' moments. Highlight the opportunities: Helping people connect the dots between sustainability and their ability to benefit from the shift either financially or in terms of status will be an engaging and worthwhile way for brands to have conversations with their customers.
Twitter research unveils key trends shaping the Saudi conversation in 2022
of success, frugality is now a hallmark of smart living.''
September 26, 202272
''In a country where generosity and spending were hallmarks
MATTER OF FACT
News, views & trends from across the spectrum SOCIO-ACADEMIC MEDIA
TARIQ AL SHARABI
Managing Director of Cicero & Bernay Communication Consultancy
Here's an incredible statistic for you: According to the 2022 Telecommunications and Digital Government Regulatory Authority, the UAE ranks second globally in TikTok advertisement penetration, standing at 81.3% versus the platform's global 15.3% ad penetration. It won't take a rocket scientist to emphasise the value-add advertisers and marketers have in the UAE. The nation's progressive approach to social media and encouragement of digital transformation is a two-way street that content creators and end-users are continually empowering.
Charting the path toward this result is deceptively easy. After all, people just decided to share more content online, and platforms just o ered them more tools to do so. However, there are a number of nuances that are not being considered in this argument. For starters, as people spent more time online, they started creating trends that platforms had to mould into to ensure relevance. Influencers, a major cog in the machine, were self-created and governed, representing a sentient evolution of social media that capitalised on basic human psychology to reap incredible and unprecedented results. Those who decide what is relevant are also the same who harness the power to cancel what they do not entertain.
In this cyclical tug of war to gain audiences' attention, content value has increasingly taken centre stage, with a growing number of people opting for authentic, verifiable content over the doctored images and false narratives propagated by many influencers. This has opened the door for key opinion leaders (KOL) to stake a claim and slowly gain their much-deserved credit, emphasising the quality of content from the perspective of their respective fields. Is this just another trend or a slowly blooming change? Time, as with all things, will soon tell.
Source: Digital lifestyle by TDRA
GAME CHANGER
BREAKING THE NET Mayyaaas queens!
How many stories have you come across of celebrities or spokespeople tweeting out the wrong message or words? (Covfefe, anyone?) Well, Twitter is giving these people an alternative to deleting and re-tweeting. As part of a new update, users will now be able to edit tweets up to five times. The question is: will all the edits be stored on the internet archive or just the final versions?
When a Lebanese dance troupe auditioned for America's Got Talent, our collective cynism brushed them o as another o -shoot experiment. Months later, they took away the coveted top prize, becoming the first act from the Middle East to do so. Well done to all the dancers and the choreographer; the future is as mesmerising as their performances.
#NOT Blacklisted
Actress Marwa Rateb threw herself into the deep end with her recent blackface. The way you present yourself is becoming more important than ever, and base mistakes like this are a sign of narcissism and lack of awareness. Committing to blackface in this day and age under the guise of cultural appreciation is akin to an American wearing a turban and riding a camel to express Arab sympathy.
September 26, 2022 73
Twedit is divine
Top 20 The UAE's use of the internet for educational purposes globally 4.5 hours Daily individual social media use in the UAE 200% How much higher the rate of the UAE population's engagement in social media is vs globally 106% UAE social media utilisation rate
Hebah Ikhleif
TRENDS VS ORIGINALITY – AN EVER-GROWING PARADOX
Hebah Ikhleif is social media director at Motivate Media Group
New ideas, creative interpretations and original content are at an alltime high – but on the other hand, social media feeds and pages are cramped with exact replicas of trending ideas.
There's no denying that everyone is spoiled for choice when it comes to content and entertainment, since users and brands have all the tools they need and are only limited by their own creativity.
While creating original content and hopping on trends are both parts of the content cycle, you can't help but notice the number of plagiarised content ideas increasing every day. For example, have you ever heard the "Oh no, oh no, oh no, no no" song and thought to yourself oh no, not again?
The main challenge is amplified by brands as they forcefully attempt to be 'relatable and cool' with their audience. As a result, brands are blindly jumping on the newest trends, regardless of the relevancy to their audiences or their own brand. Moreover, the reality of changing algorithms across social media platforms and the constant competition for the same goals and objectives – higher reach, higher engagement and achieving 'virality' –have been contributing heavily to this slippery slope.
Now, we're not saying that following trends is a bad strategy or practice. When done correctly, it is impactful, relatable and effective. So, how do we best hop on trends and stay original?
It all starts with your content strategy. While defining your communication and messaging is important, focusing on planning your content through objectives, resources and pillars is more important and will create and maintain your own unique story and voice.
What we recommend is to split your content into multiple categories, ranging from original to curated, with differing levels of effort for each. Whether it's user generated content, influencer collaborations or a detailed content series, predetermining your content split will help pinpoint opportunities to produce incredible original content. Additionally, it will steer you away from jumping on every trend regardless of relevance.
After defining your content strategy, use every opportunity to get to know the complexity of your audience and their digital behaviour. The more you understand their commonalities, the more relevant your choice of trends will become. Learn what content they follow outside of your channel, what shows they watch and the references they find relatable.
By combining these tactics we're able to reach our final and easiest step, adding your own flavour to the latest trends. Don't be afraid to experiment with different interpretations and approaches until one fits naturally with your brand's persona.
Hopefully this shift in perspective will help us all think more outside the box and put a little more originality and creativity into the world.
TIPS
Twitter tests Edit Tweet feature
Twitter has rolled-out internal testing of the Edit Tweet feature before expanding to Twitter Blue subscribers. The edit feature is Twitter's most requested feature to date. Twitter shared an update on its progress and gave people on the platform a heads up that, even if they're not in a test group, all users will still be able to see if a Tweet has been edited.
Edit Tweet is a feature that lets people make changes to their Tweet after it's been published. For this test, Tweets will be able to be edited a few times in the 30 minutes following their publication. Edited Tweets will appear with an icon, timestamp, and label so it's clear to readers that the original Tweet has been modified. Tapping the label will take viewers to the Tweet's Edit History, which includes past versions of the Tweet.
For context, the time limit and version history play an important role here. They help protect the integrity of the conversation and create a publicly accessible record of what was said.
Twitter is testing Edit Tweet with a smaller group to help incorporate feedback while identifying and resolving potential issues. This includes how people might misuse the feature.
Twitter Blue subscribers will receive early access to the feature and help test it before it comes to Twitter, as a part of their subscription. The test will be localised to a single country at first andwill expand as the platform tests the usage of the feature.
"Twitter will learn and observe how people use Edit Tweet. Close attention will be paid to the feature's impact on the way people read, write, and engage with Tweets," said Twitter in a statement. "With the availability of Edit Tweet, Twitter hopes to make Tweeting feel more approachable and less stressful. People should be able to participate in the conversation in a way that makes sense to them, and Twitter continues to work on ways that make it feel effortless to do just that."
September 26, 202274
TECH
A VIEW FROM
You can't help but notice the number of plagiarised content ideas increasing every day. For example, have you ever heard the "Oh no, oh no, oh no, no no" song and thought to yourself oh no, not again?
Don't make it about yourself
When Queen Elizabeth died at the start of September, we decided not to put anything on our website or social media channels. Regardless of our feelings about Her Majesty, we didn't feel an acknowledgement would be relevant to Campaign Middle East
Other bands felt differently, and it has been both interesting and at times amusing to see how firms of all shapes and sizes marked the occasion. I found one Instagram account that collated these. Among the brands featured were Hooters restaurant ("She was a shining inspiration to girls and women for decades"), the British Kebab Awards ("For 70 years, she stewarded us through our darkest and brightest days") and the Horsforth Hotel in Leeds ("With the extremely sad news of the Queen passing away we have taken the decision to cancel Karaoke this evening in respect").
While I couldn't help smiling at some of the brands that seemed to be posting about the Queen just for the sake of posting, I can see why they did it. The monarch's death was a huge historical event, and an occasion that many wanted to mark, but the question was how to do so and stay relevant. I'd suggest that the usual rule of grief applies: Say kind things if you want, but don't make it about yourself. People might smirk, but you won't offend. Say something kind and don't make it all about yourself is good advice in general, actually. It's not far off what Ciaran Bonass from Virtue says on page 40. Brands shouldn't keep interrupting but should come at culture 'from the inside'.
The refrain is echoed in some of the Power Essays, which start on page 41. Our annual collection of insights from the industry's high and mighty look as much as humanity and purpose as they do at technology. This means the people leading the industry into the future are thinking about how technology will carry us forward, but they are just as concerned with the effects that momentum will have on their staff, clients and consumers.
The other big topic of this issue is our annual Production House Guide. Make sure you keep it somewhere safe, as those guys can create anything
from a six-second pre-roll to a full feature film. Check out our Industry Forum where we asked if tech is making us less reliant on production houses. While no one denies that every smartphone is a studio in your pocket, the overall take-away is that production houses' roles are changing but their relevance is in no way diminishing.
There's another article I'd really like you to read. On page 20, Nishkka Manglani begins her discussion of inclusivity by saying her 11-year-old son, who uses a wheelchair, asked why he doesn't see people like himself in advertising. It's a good question for him to ask, and one that the industry should strive to answer.
AUSTYN ALLISON Editor austyn.allison@motivate.ae @maustyn
Some brands are anxious about including people with disabilities in their marketing. What if they get it wrong? What if there is a backlash? Manglani suggests working with the community, and checking back with them for sensitivity issues.
Brands won't always get it right, and sometimes people will laugh at their efforts. On page 12, Heriot-Watt's Paul Hopkinson talks about companies struggling with their sustainability messaging, which can be prone to familiar accusations of insensitivity, hypocrisy and more. But I suspect Manglani would second his advice to be consistent and transparent.
I would add another caveat: Although the public may laugh when brands get it wrong, they are generally able to forgive well-meaning faux pas if the marketers haven't made it all about themselves.
This isn't sociology, this is advertising
U
p until the 1960s, Detroit only produced huge cars, the bigger the better. But in the 1960s, the counterculture and Volkswagen began to reverse the trend.
Massive cars were no longer a symbol of success, just greed.
Smaller European cars began to be seen as the more intelligent choice.
In the 1970s, Japanese cars were also being imported in large numbers. Seeing the trend, Detroit had no choice but to change from making huge lumps of metal covered in chrome to smaller, efficient cars.
But they didn't have the time or the experience to begin designing, retooling and building factories to make small cars themselves. So they brought them from abroad and rebadged them as American cars.
General Motors did this with the Isuzu Gemini. The Isuzu Gemini was a copy of the Opel Kadett. GM thought a German-sounding car would sell better than a Japanesesounding one, so they renamed it the Buick Opel.
Detroit was still trying to understand the new mood of the counterculture – it wasn't big and loud and boastful, it was modest, self-deprecating.
From the massive success of VW and their advertising, they could see
the tone was much more intelligent, less about bragging, more about honesty, more about treating customers as if they were intelligent.
This was a new concept for Detroit and they struggled to understand it. They knew they needed to get their car on the same shopping list as other small cars.
So the obvious thing was to run a comparison against the imported cars that people were buying, to make everyone see the Buick Opel as part of that group. That was their thinking when they ran: THE 5 CAR SHOWDOWN. They compared the Buick Opel to the Toyota Corolla, the Subaru DL, the Datsun B210 and the VW Rabbit.
They had an independent writer conduct the tests, including: acceleration, mileage, cornering, quietness and roominess. Then they published the results. In parking and engine power the Buick Opel came first, in steering it came joint first, in comfort it came third, and in maintenance it came last.
When all the tests were finished, they proudly ran their advertising campaign announcing the results. The Buick Opel came second overall. They published this because they wrongly thought two things: 1) their counterculture honesty would
place their image alongside VW's advertising, 2) coming second would make them preferred to all the cars that came below them.
What they had forgotten was that they were in the very real world of advertising. Consumers didn't read the modest copy, all they wanted to know was: "Who came first?" And who came first was the VW Rabbit.
The people at Buick had assumed they would be respected for their honesty, they assumed this resect would be passed on to the brand, people would want to buy an honest car. But, of course, that isn't how advertising works.
The Buick Opel advertising was actually doing the VW Rabbit's advertising for it. And Volkswagen recognised this by re-running Buick's 5 CAR SHOWDOWN advertising. And thanking Buick for telling everyone the VW Rabbit was a better car than the Buick Opel.
Buick helped VW sell 1.4 million Rabbits over the next 10 years.
Because real people don't pore over every detail of ads the way ad people do, they just want to know the top line. This isn't sociology where we understand the zeitgeist and consumers love us for it. This is advertising where real people spend their hard-earned money.
Dave Trott is the author of The Power of Ignorance, Creative Blindness and How to Cure It, Creative Mischief, Predatory Thinking and One Plus One Equals Three
September 26, 2022 75
A VIEW FROM DAVE TROTT
Netflix MENA... "Manages to create a one-time eyeballs spike." (AS)
Dubizzle... " The campaign is a verbification attempt." (AS)
Annahar…"It has successfully delivered on positive opinion building." (AS) Careem…"Quite a 'misfit' between the offer and the reaction." (SS)
New Balance..." This content works much better in an audio-only experience." (SS)
Use the QR code to view this work on Campaign's website.
Use the QR code to view this work on Campaign's website.
Use the QR code to view this work on Campaign's website.
the QR code to view this work on Campaign's website.
Use the QR code to view this work on Campaign's website.
September 26, 202276
Use
Private View
SHYAM SUNDER,
Vice president –marketing, TBO.com
ANNAHAR: #REDRESS LEBANON (1)
Brilliant work. Lebanon has always inspired great work. And BBDO does its best time and again. The intent, concept and execution are flawless. The only minor flaw would be to ensure that the letter 'D' was in upper case. Most hashtags with multiple words joined do follow that rule to ensure the time-poor generation doesn't read it as 'Red dress Lebanon'. I am keen to understand if the efforts resulted in any change in the behaviour of the audience targeted or if they helped contribute enough to the cause.
CAREEM: VALUE THAT WILL BLOW YOU AWAY (2)
Well, quite a 'misfit' between the offer and the reactions. It's exaggerated humour all the way and falls flat instead of taking off as claimed. Simply because it's just another food delivery platform offer. And as a marketer, one can see through the brand's desperation to cut through the clutter of similar offers in the market. However, the agency and the production house have done a good job of the execution.
NEW BALANCE: GREY DAY (3)
Seems like a good fit partnership between the two brands sharing common values and audiences. The artists and music are good, and it reflects a certain tone of voice appropriate for the youth. But here is the thing: Soes a grey-coloured athleisure line really need a day named after it? What happens after that one day? Any new wear needs a month or two to be taken off the shelves, hence the life of the concept is in question. Also, this content works much better in an audio-only experience. The video does not work for me due to excessive branding, and the grey collection appears to be dull even in front of contrasting backgrounds.
NETFLIX MENA: STRANGER THINGS SEASON 4 PROMOTIONS (4)
Al Ula seems to be the flavour of the season for many brand launches, especially OTT platforms. The creative intent is good, the location is perfect, and the execution is fine. But is Stranger Things as scary as it's made out to be here? Once again, we see a bit of exaggeration of the product promise and its intended delivery. There is a credibility issue here and I am not sure if it's a case of overpromised and underdelivered. But if these efforts helped Season 4's incredible success in the region, then it worked right?
DUBIZZLE: #DUBIZZLEIT (5)
Decent work, done with an extremely challenging budget. That's what it feels like, right? The idea is simple, the song is catchy, and the narrative is straightforward. So, hats off to the client and agency team, if they have achieved their objectives with this hard-working ad.
AASIM SHAIK
Managing director, LPS
ANNAHAR: #REDRESS LEBANON (1)
Campaigns have the potential to disruptively change the course of a conversation. This is one such example. The Beirut explosion could have been visualised as a setback, but this is where it diverges and rises. By proudly collaborating with a celebrated creator and bringing forth bold couture, the campaign has successfully delivered on positive opinion building. And the campaign doesn't stop at making a statement. It included the sale of 10,452 NFTs, with proceeds given to an NGO for mental health wellness. The campaign delivers on all stages of the customer journey from awareness to action.
CAREEM: VALUE THAT WILL BLOW YOU AWAY (2)
This campaign is an example of execution trumping insights. In a way, this is a born-from-social campaign. The video literally shows customers blown away by Careem Plus offers. The execution is top-notch, scrollstopping and registers with the audience. While it does make the content piece memorable, it is to be seen whether it manages to build a strong association with the brand trigger.
NEW BALANCE: GREY DAY (3)
It is commendable to see brands that are bold enough to embrace culture as a brand differentiation. The Grey Day campaign by new balance does just that. It would be great to see this spill over to long-standing social content and creator collaborations and strengthen music as a brand dimension for New Balance.
NETFLIX MENA: STRANGER THINGS SEASON 4 PROMOTIONS (4)
The Stranger Things Season 4 campaign is a shining example of launch amplification by localising and facilitating the biggest stage in KSA for it. While the campaign manages to create a one-time eyeballs spike, the attention capital could have been further enhanced. Involving viewers in co-creating the Stranger Things 4 rift with a user-generated element like a digital filter would have further topped up the engagement metrics.
DUBIZZLE: #DUBIZZLEIT (5)
The campaign is a verbification attempt, to position Dubizzle as a part of UAE's cultural conversations landscape. I would relook at using a polished hero video to communicate or establish this positioning. It would have been great to see multiple sub-campaign layers with grass-root user-generated content, creator collaborations and on-ground activation all eventually leading to this declaration, in an organic manner. The campaign could have been enhanced with a seamless ascent to a generic brand peak.
Annahar
#Redress Lebanon Agency: Impact BBDO
Careem
Value That Will Blow You Away Creative, strategy and production: Misfits
New Balance
Grey Day
Creative partner: Anghami Event: Adam Griffiths – 3DB PR agency: StickyGinger
Netflix MENA
Stranger Things Season 4 Creative agency: Science & Sunshine Production house: Electriclime FX: Paradox VFX
Dubizzle
#Dubizzleit
Creative agency: Amplify Art director: Antony Shepperd Director: Steve Kilby
September 26, 2022 77
The Spin
The Spin recently saw a pitch to Campaign for an op-ed about "the importance of a tailored marketing approach for healthcare", which seems like a very sensible thing to write about. It's just a shame that the emailer had accidentally described her client as having "5 brands under its parent company, which spam across the HealthTech space". So perhaps not so tailored after all.
"THE LION KING BREAKS BOX OFFICE RECORDS…" screamed the title of a recent release. So what warranted this caps-lock shout fest? "… AS THE FASTEST SELLING MUSICAL IN ABU DHABI'S HISTORY". As with so many records, we can't help but wonder what has now fallen into second place. Are the cast of Al Ain High School's 2003 production of Grease sadly prying their Guinness World Record plaque from the wall?
Now, The Spin loves a bit of self-mutilation as much as the next person, but we feel that perhaps 'Build your own brand' or 'Market yourself' might have conjured up fewer images of searing flesh, blisters and trips to the burns unit than Kelly Lundberg's latest seminar title.
Were you born without a lobe? The Spin suspects we might have been; it would explain a lot. That's why we were excited when our spotter sent us this t-shirt with a slogan just made for us. At least, we think it says "Born lobe free".
As an avid tea drinker, The Spin was very happy to see news from the UK's Guardian that we are less likely to die than the rest of you. We always suspected we'd end up immortal.
Appointments
Wunderman Thompson has promoted its global client leader for Coca-Cola, SASAN SAEIDI, to CEO of its flagship New York office. Saeidi joined the Wunderman Thompson network, from FP7 McCann where he was the group managing director in 2017. He led the Gulf region and went on to become the global client leader for Nestlé.
Edelman, the global communications firm, has appointed senior Emirati business leader TARIQ BIN HENDI as chairman, Middle East, to support the firm's growth plans across the region and provide strategic counsel to regional chief executive Omar Qirem. Previously, Bin Hendi was director general of
the Abu Dhabi Investment Office. He also sits on a number of boards, including AXA and Emirates Post Group.
Tim Hortons, part of AG Cafe International Management, has announced the appointment of AAMIR
ALLIBHOY as chief marketing manager of Tim Hortons in the Middle East. Holding more than 20 years of experience in the industry, Allibhoy comes from an agency background, having worked with Impact BBDO previously. His new role is based in Riyadh, the new regional headquarters for Tim Hortons.
Horizon Holdings has announced the appointment of MICHAEL HABRE as creative director at Al-Afak, a Horizon Holdings agency in Riyadh, Saudi Arabia. In this role, Habre will
work with Tony Rouhana, VP of Saudi Arabia, to lead the creative product and restructuring of the creative team in the Kingdom.
Action Global Communications has announced the appointment of KATE DIXON as director of operations and client service. Dixon joins the group's MENA hub in Dubai after holding various senior management positions at UK-based communications and digital agencies. She will play a central role in optimising Action UAE's internal operational structures and client service efficiencies.
Viola Communications has appointed HENRIETTA
SHAKESPEARE as executive growth director of its OOH division.
Shakespeare is a specialist in the outdoor advertising industry with over 20 years' experience. In her new role, she will oversee the rollout of Abu Dhabi's first digital out-of-home network and the optimisation of existing OOH assets.
Houbara Communications has announced the promotion of VICKY EL-KASSIR to director. She previously held the role of account director within the agency. Taking a leading management role within the agency, El-Kassir will be responsible for driving business growth and continuing to foster the firm's culture that prioritises team wellbeing and progress.
September 26, 202278
CHECK OUT THE CAMPAIGN DIRECTORY campaignme.com/directory Contact nadeem@motivate.ae for more details.
DATE: DECEMBER 2022 #Predictions2023 Log on to campaignme.com/marcomms360 for more details CampaignMiddleEast CampaignME Presented by Gold sponsors