THE BEST Summer Camps FOR KIDS
JOIN THE FUN AT OUR VIRTUAL CAMP FAIR THROUGH MARCH 31
STEPS SMALL
A wasted crown of broccoli here, a spoiled chicken breast there, it all adds up for climate change. THERE'S STILL HOPE.
GETAWAYS +
SPRING BREAK
STAYCATIONS
MARCH/APRIL 2023 MetroParent.com
20
Real Life: Camille Proctor
This Beverly Hills mom is trying to change the landscape for families of color with autism.
22
Gaslighted
Intentional or not, parents of children with special needs can be made to question their sanity, judgment, even their own memories.
28
Waste Land
Each year, millions of tons of food wind up in American landfills where it contributes to the climate change crisis. It's a huge global problem, but there are bite-size steps busy families can take to be a part of the solution.
32
The Search for the Optimal Summer Camp
Learn to weed through your options and pick the best one for your kid.
+ SPECIAL ADVERTISING SECTION
The Best Summer Camps for Kids Virtual Camp Fair Month Begins March 1
Handpicked
13 Hello Spring. Try this simple, cute craft with your kids.
14 That Springy Clean Feel: Things nearly everyone forgets to clean.
15 Help for Those Little Accidents: Pelvic floor therapy is having its moment.
16 Bookworm Battle: Readers voted for their favorite independent bookstores.
18 504 vs. IEP: Accommodations available to help kids succeed.
Things to Do
39 Events not to miss.
40 Spring break staycation wins.
42 Fun for kids with special needs.
44 Get away: Spring break dreamlands.
46 My Mantra: Find out what one local mom has on repeat.
SEE THIS TAG: These stories highlight special needs.
MARCH/APRIL Inside
MetroParent.com/ Subscribe Get exclusive, local parenting advice and inspiration you won't find anywhere else from metro Detroit's original parenting influencer. SUBSCRIBE TODAY!
"smart links" throughout
issue?
extra content,
$16
Features
Notice those little
the
They're your portal to
videos, pics and more to explore right on your phone –no app needed! Simply position your camera over the code and wait for a tappable link to pop up. Test it out with the Subscribe link below! 44 1 Year (6 issues)
On the Cover
Photo by Lauren Jeziorski
5 METROPARENT.COM MARCH/APRIL 2023
Online
BY KATINA BENIARIS
FOLLOW US MetroParent.com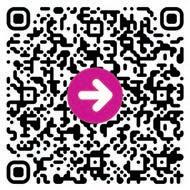 Tell Us What You Think!
Our annual reader survey is the perfect way to share your thoughts directly with us. Answering this survey also helps us create the quality content and resources you're looking for. Did we mention it only takes 10 minutes — and you'll be entered to win $250? We value your thoughts and your time!
EDITOR'S PICKS
Developmental Milestones in Children, According to CDC
5 Ways to Talk About Race with Kids
Choco Town Makes its Way to Metro Detroit
Surprising Secrets for Happy Couples
Self-Esteem Activities to Boost Your Kid's Confidence
VISIT
EDITOR'S PICKS VISIT:
Indoor Rock Climbing Spots for Kids
Unique DIY Workshops to Get Creative
Family-Friendly St. Patrick's Day Events
Fun Things to Do During Spring Break
Family Neighborhood Guide: Shelby Township
Nature Centers to Enjoy a Breath of Fresh Air
@adetteskyph
Share your pics!
Tag a classic family or kid moment on Instagram with #MPMoment for a chance to show it off here. Don't forget to follow us @MetroParentMag!
WIN BIG in March at our ParentEd Talk
Enter for a chance to win a SNOO or a Happiest Baby gift card!
At our March 22 ParentEd Talk, A Parenting Playbook for Raising the Happiest Kids on Earth with Jessica Joelle Alexander, we're giving away one SNOO Smart Sleeper Bassinet (valued at $1,695) and one $500 Happiest Baby gift card, courtesy of Happiest Baby. Only March 22 attendees are eligible for prizes.
METROPARENT.COM/LATESTISSUE
METROPARENT.COM/LATESTISSUE
To read any of the stories on this page, hover your phone's camera over the smart link or visit the site above.
6 MARCH/APRIL 2023 METROPARENT.COM
ANSWERING YOUR CHILD'S QUESTIONS ABOUT CLASSMATES WITH AUTISM
One in 44 children is diagnosed with autism spectrum disorder, making it likely that your child will share classrooms, sports teams, and other activities with a child with autism. Embrace this fact, says Roxanne Rayes, Board Certified Behavior Analyst and Vice President of Internal Development at Gateway Pediatric Therapy.
She contrasts autism awareness with autism acceptance.
"Autism awareness itself doesn't improve the lives of those with autism or developmental differences. Increasing acceptance and valuing autism in all its forms is important. We should celebrate the differences of those around us," Rayes says.
You may not know much about autism, and that's OK. Now is the time to build understanding and answer your child's questions about peers with autism.
Grace and normalization
Your child may describe a classmate who communicates differently, with a device or pictures, or who has repetitive hand or body movements. They may have sensitivities to lights, sounds, smells, even foods. "The major question might be how come they won't talk to me?" says Rayes.
"Talk with your child about autism with grace and normalization. Autism is something their classmate
was born with. It causes differences in the way their brain functions which means they may interact with the world differently," Rayes says.
Explaining the concept of a spectrum disorder can be challenging, says Rayes, but tell your child that autism can have many different symptoms, interactions and behaviors. "Maybe the classmate has a helper for their assignments or they communicate nonverbally," she says.
Children with autism may have different play preferences or may not yet know how to interact with others, which may look like they just want to play alone. "Suggest finding and offering a toy that is highly preferred to the child, and that may increase the chances of playing together," Rayes suggests. "When there are gaps in social skills and learning, every day looks different, so encourage your child to try again on another day."
Let your child know they may be able to just play alongside their classmate, and that can expose the child to what playing together can look like. It may even transition into offering each other toys and taking turns.
Making a new friend
Having a friend can make all the difference to a classmate with autism, so encourage your child to
be kind and helpful. "If they need support, be that support for them. Invite them to join in activities. When the teacher says it's time to clean up, help them clean up, too," Rayes says.
Through kindness and patience, your child can help their new friend build social skills and learn routines, which can be more difficult for children with autism to learn independently. And, by helping another, they will gain a valuable skill of being accepting of others, Rayes says.
"When they're in the real world, they will know what autism looks like and how to interact with understanding and compassion," she says.
When you're planning playdates, be sure to reach out to the child's parents to ask if there is anything you can do to make them more comfortable in your home. "Do they have snack preferences? Any sensitivities you should know about? Little accommodations make a huge difference," Rayes says. "There may be specific things you might be surprised to learn but having that conversation is the first step."
Taking time now to learn more about autism with your child benefits everyone. Rayes suggests watching Xavier Riddle and the Secret Museum or Daniel Tiger's Neighborhood on PBS or reading My Brother Charlie by Holly Robinson Peete, Just Ask! by Sonia Sotomayor or A Friend for Henry by Jenn Bailey.
Gateway Pediatric Therapy offers best-in-class ABA therapy services at 13 locations in Michigan. For more information, call 248-712-4266, email info@gatewaypediatrictherapy.com or visit gatewaypediatrictherapy.com.
Having friends with autism teaches us about individual differences and broadens our understanding of human interaction, says an expert at Gateway Pediatric Therapy. By Claire Charlton
How do you limit food waste in your home?
Read about one of the big culprits in our climate change crisis on Page 28.
As hard as I tried to get my picky kids (and husband!) to try different food, I ended up throwing away so much. At one point, I also was making three to four different meals a night and knew that had to stop. Making matters worse, they all absolutely refuse to eat leftovers. So, while I really hate it, I feed my family the same meals every week, allowing me to shop for exactly what I need and know will be consumed. No waste, but it does get so boring for me."
CEO & PUBLISHER: Alexis Bourkoulas
Content
VP OF MARKETING AND CONTENT: Julia Elliott
EDITOR-IN-CHIEF: Tamara L. O'Shaughnessy
CONTENT MARKETING MANAGER: Kim Kovelle
AUDIENCE DEVELOPMENT MANAGER:
Katina Beniaris
SENIOR EDITOR: Claire Charlton ASSISTANT EDITOR
Nikki Roberts
CREATIVE DIRECTOR: Kelly Buren
SENIOR GRAPHIC DESIGNER: Lindsey Lawson
PHOTOGRAPHER AND GRAPHIC DESIGNER: Lauren Jeziorski
AUDIENCE AND SALES DEVELOPMENT ASSISTANT: Kari Zaffarano
CONTRIBUTORS:
I used to over-purchase produce at the market and then we wouldn't eat a lot of what we bought, so I really do try to be realistic about what I buy these days. For example, I know my son will eat an entire bag of green apples in one week and I'll have at least one banana per day so I'll buy those but might hold off on other produce I feel I "should" eat that week. I've gotten a lot better about meal planning, too, which really does help. I know what I need for each meal and then peek at the pantry and refrigerator to see what I need to add to my grocery list."
Danielle Braff, Chrissy Debose, Cortney Fries, Paris Giles, Cheryl Leahy, Steffy McCourt, Lori Orlinsky, Stacey Winconek, Lainey Yehl, Kelly F. Zimmerman
PRINTER: Walsworth, St. Joseph, Mich.
Sales / Administrative
SENIOR MARKETING STRATEGISTS: Linda Holland, Dawn Ferencak BUSINESS MANAGER
Amy McIntire
SALES ASSISTANT: Carlos Figuera
SPECIAL PROJECTS: Ruth Robbins
For me, limiting food waste starts at the grocery store. Instead of stocking up with big grocery hauls, I try to make a few smaller trips during the week. I realize this isn't the greatest time management strategy, but it helps me stick to a grocery list and only buy the fresh ingredients I will need for the next few days. At home, I organize my fridge so that perishable items are all in one area. I place the newest grocery items in the back so that I always reach for what needs to be used first. I use this same method when it comes to using leftovers. When the food that needs to be used is right in front of me every time I open the fridge door, I find myself thinking up creative ways to use it."
and Ann Arbor by signing up for our weekly enewsletters packed with trending stories and fun things to do. Simply scan this smart link.
We limit food waste by purchasing for the week at our local farmers market even in the winter. Our meals are based around what is available at that time. The scraps go to our chickens, our goats who especially love banana peels, apple cores, pumpkins and more, or the compost pile."
HELLO! From Our Team To Yours ZOE COMMUNICATIONS GROUP, ALSO PUBLISHER OF: Metro Parent is published by Zoe Communications Group, a certified Women's Business Enterprise by the Women's Business Enterprise National Council (WBENC), the nation's largest third-party certifier of businesses owned and operated by women. Articles and advertisements in Metro Parent do not necessarily reflect the opinion of the magazine. We do not assume responsibility for statements made by advertisers or editorial contributors. The acceptance of advertising by Metro Parent does not constitute an endorsement of the products, services or information being advertised. We do not knowingly present any product or service which is fraudulent or misleading. ©2023 Zoe Communications Group. No portion of this publication may be reproduced in any way without written permission of the publisher. GUIDE TO COLLEGE PLANNING GUIDE TO HELPING YOUR AGING PARENTS We Want to Hear From You Tell us what you think of our latest issue. GENERAL QUESTIONS Info@metroparent.com STORY IDEAS AND COMMENTS editor@metroparent.com DISTRIBUTION REQUESTS distribution@metroparent.com ADVERTISING advertise@metroparent.com 22041 Woodward Ave., Ferndale, MI 48220 248-398-3400 248-399-4215 (fax) MetroParent.com
hope you'll like our magazine.
you do, please
stay in the
about
in
We
If
subscribe (see Page 4 for details)! Plus,
know
all things family
metro Detroit
"" " "
" "
" "
8 MARCH/APRIL 2023 METROPARENT.COM
Coping After Your Baby Is Born
Postpartum is a vulnerable time, especially for those who seek substances to help them cope. How to get judgment-free support, from an expert at Oakland Community Health Network.
By Claire Charlton
Having a new baby is a life-changing experience and no one can prepare you for the changes your body and hormones will undergo. During pregnancy and beyond, you can't always fall back on the coping mechanisms you once relied on, especially if they involve alcohol or substance use.
Different substances have different effects, says Anna Dillaway, licensed social worker and Women's Specialty Services Coordinator with Oakland Community Health Network (OCHN). "In general, using a substance can impair your judgment and decision making. This can lead you to be in an environment to make unsafe choices for yourself or for your baby," she says.
Still, no one disputes the challenges new parents face during those first few weeks and months with their newborn.
"Your body is undergoing so many changes," Dillaway says. "You're experiencing little sleep and learning how to manage stress in different ways. There may or may not be supports there for you and now you are balancing your needs and someone else's needs, too."
Among those who previously used substances, the postpartum time brings a higher risk for relapse, says Dillaway. And, relapse can lead to overdose. "An individual's body isn't at the same level of tolerance as it once was, and we know that fentanyl is out there and the rates of use are increasing. Relapse is a general overall concern, but it can also lead to overdose," she says.
The U.S. Population Reference Bureau reports that between 2015-19, drug- and alcohol-related death rates among pregnant and recently pregnant women increased
sharply — faster than the rate among women of childbearing age in general.
Accessing no-judgment support
The challenges of the difficult postpartum period is one of the reasons OCHN has a strong focus on women's support, therapy and care coordination. New mothers need alternate coping methods and no-judgment support.
"We need to help women develop a support network, people in the same space and a place to talk and build support," Dillaway says. Additional coping measures include therapy, a hobby or other activity or support from a partner so they can have 10 minutes to take a walk.
"Talking with your doctor to see if medication can help manage postpartum depression, which we are familiar with, but postpartum anxiety as well," she says.
It's a positive step to seek professional help from a doctor or women's specialty services such as Oakland Family Services for outpatient care or Sacred Heart for withdrawal management.
People who engage in treatment have higher rates of recovery, says Dillaway. That first step is knowing where to go for help.
Reach out to OCHN's Access line at 248-464-6363 to connect with resources for support, including substance use or mental health screenings for adults and children. Within the OCHN provider network, women's specialty services are offered as outpatient or residential services. Successful recovery for women integrates substance use disorder treatment, mental health services, recovery supports, even treatment for past traumatic events.
SPONSORED BY:
OCHN leads a provider service network that assists approximately 27,000 Oakland County citizens at more than 300 service sites across the county. People who receive public mental health services through OCHN's provider network include those who have an intellectual or developmental disability, mental health challenge or substance use disorder. OCHN's goal is to ensure individuals are aware of and have access to services and supports that will improve their health and quality of life, as well as ensure their engagement in full community participation. Its mission to "inspire hope, empower people and strengthen communities" reflects an unyielding belief in a "Valuable System for Valued People." Programs and supports provided by OCHN's service network are available at oaklandchn.org.
Does Bullying Contribute to Youth Suicide?
It's not as simple as you think. How does bullying really impact kids and can it lead to a parent's worst nightmare? Here, a local psychotherapist weighs in.
By Stacey Winconek | Illustrations by Jon Wilcox
Brought to you by Find more information at FlinnFoundation.org. UNDERSTANDING and PREVENTING YOUTH SUICIDE
From the school hallway to the playground to your child's bedroom: bullies are everywhere. While bullying is nothing new, the way bullies behave and how they access your children has changed. Today, about 37% of those ages 12-17 have been bullied online, according to dosomething.org.
And because 95% of teens in the United States are online and accessing the internet on their smartphones, cyberbullying has ramped up.
Still, the old methods of bullying remain. Kids are still the subject of rumors or lies, called names or made fun of, pushed or tripped in the hallway, left out or even threatened right at school.
"More than half of my patients have had some bullying throughout their young lives," says Gigi Colombini, a psychotherapist and founder of the Institute for Hope and Human Flourishing. She says bullying may not be the immediate reason her patients find their way to her, but it's a common thread from their childhood experiences, especially in late elementary or middle school. "Middle school can be really tough," she says.
Bullying is less verbal and physical by high school, says the Monique Burr Foundation for Children. However, cyberbullying increases.
Bullying can have serious effects on a child's mental health. Here's how, and what parents can do to help a child who is being bullied and the one who is doing the bullying.
A bully's impact
A perceived imbalance of power, the intention to hurt someone and a repeat of the behavior over time — these are the three components of bullying. A child who is bullied is more likely to experience depression, anxiety and low self-esteem than one who is not, according to stopbullying.gov.
"Research indicates that persistent bullying can lead to or worsen feelings of isolation, rejection, exclusion, and despair, as well as depression and anxiety, which can contribute to suicidal behavior," according to the site.
However, when it comes to the correlation between bullying and suicide, things are not so simple.
"It's a risk factor. It's not a warning sign," Colombini says. "If somebody is already suicidal and then they start being bullied, the risk will increase because that's another disempowerment, another stressor, another thing they feel hopeless about."
It turns out that the children who are most at risk in terms of suicide-related behavior are those who have been both the perpetrator and the victim of bullying.
That's right: your child's bully is at risk too.
"Something is going on inside of them that's causing them to
hurt somebody else and they just don't know how to communicate it," Colombini says. It's likely they've learned the behavior because they have been bullied. If your child is on the giving end of the bullying relationship, you need to help them figure out how to solve their problem or reach their goal in a way that doesn't hurt others.
"It's taking them outside of themselves and having to look at what's happening so they can gain empathy and more understanding," she says.
Ask your child the following questions: What was going on? Why were you doing that? What was going on inside of you? What are two or three things you could have done? What can you do to help yourself feel better?
Ultimately, parents want to guide their child toward better behavior.
Getting help for the bullied child
When a child is being bullied, you may notice a shift in their behavior. They could start to withdraw, act out or not want to go to school. Perhaps they are complaining of stomach aches and headaches to get out of going to class.
If you notice these behaviors and want to broach the subject with your child, don't come right out and say, "Is somebody bullying you?" Instead say, "Is there somebody at school that you're having a hard time with?" Colombini suggests.
If your child opens up to you about their struggle, let them know that there is nothing wrong with them. It's about the person who is doing the bullying, she adds.
From there, parents should communicate with the school and find out if the school has mechanisms in place to combat bullying. If the child is afraid to go to school, reach out immediately and follow up on what's being done at the school. "The parents and the schools have to keep the kids safe," Colombini says. Monitor your child's social media presence, as well. After all, Instagram is where 42% of youth report experiencing harassment, dosomething.org notes. Harassment can also escalate to cybercrimes including sextortion, a form of blackmail that involves threatening to expose an individual online with explicit photos — even outing an LGBT person against their consent.
Sextortion is "bullying to the nth degree," Colombini adds.
"We feel like our kids are safe inside their rooms and it's just not true," she says. "We're not as educated on the social media stuff as our kids are and it's even sometimes hard to track," so stay on top of them and ask questions. "We really need to be vigilant."
Content sponsored by the Ethel and James Flinn Foundation. Visit flinnfoundation.org.
Some Facts About bullying
of kids report being bullied online
Girls are more likely to be both the perpetrators and victims of cyberbullying
Young people who experience cyberbullying are at a greater risk for selfharm and suicidal behaviors victims report the abuse to a parent or trusted adult
Source: dosomething.org 11 METROPARENT.COM MARCH/APRIL 2023
Only in
12 MARCH/APRIL 2023 METROPARENT.COM
Handpicked
Bits of fun, inspiration and cool finds for you
Hello Spring!
Ready to shrug off the winter blahs? So are we!
The warmer temps mean heading outside with your littles for longer stretches. Whether you do a great explore or a jaunt around the block, plan to bring a little nature back home.
Here's an easy craft to try together.
While you're out, encourage the kids to pick some early spring flowers that appeal to them (yes, even the prettier weeds count!) Let their collection dry between books for about two weeks.
Then on a rainy spring day or one of those days you just need to keep everyone busy, cut out two circles of clear contact paper, put the flowers or greenery between the sheets, then glue the circle between a couple of simple (& cheap) craft store rings.
Voila, a pretty spring keepsake!
1 2 3 4 5
Get so many more fun ideas to welcome spring back at MetroParent.com/LatestIssue.
13 METROPARENT.COM MARCH/APRIL 2023
That Springy Clean Feel
Things everyone forgets to clean
BY CHERYL LEAHY
Spring symbolizes new beginnings, a time to clear out the physical and metaphorical dust. Clutter and grime have a way of affecting your mental health, and tackling a task that might have been overlooked too often in the past can be particularly satisfying.
But even in a top-to-bottom spring clean, there are a few things busy parents might miss.
Garbage cans
If you have ever lifted a garbage bag out of your trash can and caught a whiff of what lies below, you know that it can get super stinky. First of all, using higher-quality trash bags that aren't prone to ripping can keep liquids and goo contained.
To wash your trash receptacle, don some rubber gloves and rinse it out. Then use a disinfectant spray to kill the germs and neutralize the smells, scrubbing the sides and bottom thoroughly. Let the can dry completely before using again.
Sprinkle some baking soda in the bottom to help with odors in the future.
Washing machine
Hard water and detergent build up inside of a washing machine, and dirt tends to cling to these deposits.
According to HGTV, the easiest and least expensive way to do this is with two household items — bleach and vinegar, used separately (never mixed!). Set your machine to hot and let it fill with water. Add a quart of bleach and let the washer run for a minute to mix. Then, open the lid and let the mixture sit in the machine for an hour. When time is up, close the lid and let the cycle run fully. After the machine has drained, repeat with one quart of vinegar instead.
After the cycles have run, wipe down the interior of the washing machine with equal parts vinegar and water.
Spices
If your spice rack contains the same spices that it came with and you received it as a wedding gift a decade ago, it is definitely time for a spring cleaning.
Alex Wilkens, VP of Product for The Spice House (thespicehouse.com), goes by this rule of thumb: "Buy enough spice to get you through six months to up to one year. Whole spices will last much longer than ground spices — once you grind the spice, now you are creating more surface area, and the volatile compounds within the spice are released."
But replacing your entire spice rack with high-quality spices can get pricey, so he recommends starting with the basics: Black pepper, cinnamon, garlic powder, onion powder, a seasoning rub, Italian herbs and chili powder.
Unused tech
If you still have your flip phone from the '90s sitting in a box in storage, it's gotta go. Tech that is just collecting dust isn't made for the garbage can, though. Electronics can contain hazardous materials and need to be disposed of properly. Check with your municipalities for any annual electronic disposal days. Make sure to wipe all of your personal data before handing it over, though.
CHERYL LEAHY
is a mom of two who can be seen in lifestyle TV segments across the country sharing the latest products and services.
alldressedupwithnothingtodrink.com
@cjalldressedup
1 2 3 4 5
HANDPICKED 14 MARCH/APRIL 2023 METROPARENT.COM
Help for Those Little Accidents
Pelvic floor therapy is growing in popularity among postpartum women
BY LORI ORLINSKY
If you've had a baby, chances are that coughing, running or laughing might trigger a bladder leak.
Many women suffer in silence, whether it be pain with intercourse, difficulty with bowel movements or that irritating urine leakage. But thanks to the TikTok community (and experts like The Vagina Whisperer), pelvic floor therapy — a medical fix for these TMI problems — is finally having its moment.
Most women used to just assume, whether postpartum or as they age, that leakage or discomfort with intercourse comes with the territory,
says Aparna Rajagopal, a board-certified clinical specialist in women's health physical therapy at Henry Ford Health.
"Part of it is we don't really talk about those parts of our body. When we do experience any discomfort or dysfunction pertaining to that part of our body, we just assume it's normal because that's what we've always heard," she says.
But Rajagopal, who is certified in pelvic rehabilitation and has received advanced training in pregnancy and postpartum physical therapy, says women don't have to live with these problems.
What is pelvic floor therapy?
It's not all about doing kegels while waiting in the grocery store line. In fact, Rajagopal says in some women, kegels can make the problems worse.
Pelvic floor therapy is the branch of physical therapy focused on conditions that relate to the pelvic floor. This includes urinary function, bowel function, pregnancy and postpartum, pelvic pain and sexual function.
The goal is to restore a higher level of mobility, movement and healthy function. In cases of pain or discomfort, therapists identify muscle trigger points and tight connective tissues that may be causing the problem.
What sets PFPT apart from other fields of physical therapy is that pelvic floor physical therapists are spe-
cially trained to assess pelvic floor muscles, internally and externally.
"What I would like moms to realize is that muscles can lie at both ends of the spectrum, sometimes we may need to stretch and lengthen the muscles and sometimes we may need to strengthen the muscles," she says.
Rajagopal, who sees patients at the Henry Ford Rehabilitation and Sports Medicine clinics in Clinton Township and Fraser, says she can think of no downsides. And good news for moms suffering in silence: she says it's never too late to get help.
What to expect
During pelvic floor therapy, a physical therapist who specializes in pelvic floor health will evaluate your strength and mobility (especially in your core and lower body) and prescribe exercises or treatment that can help with your specific type of pelvic floor dysfunction.
Rajagopal encourages women to bring up any symptoms with their OB at that six- or eight-week postpartum appointment for a referral. In pelvic floor therapy, she says the assessment is similar to an exam for a pap, except without the speculum and stirrups, as well as an external exam.
Typically women receive five to 12 sessions. Unlike PT for a knee or shoulder injury, however, a therapist teaches the patient what to do, then sees them once every two to three weeks. She says women often find it empowering.
When searching for help, look for a trained pelvic floor therapy or pelvic floor rehabilitation therapist, she says. Ask about certifications the provider may have received.
is a mom of three who discovered Pelvic Floor Therapy after the birth of her third baby. She is an award-winning children's books author.
LORI ORLINSKY
1 2 3 4 5
"Part of it is we don't really talk about those parts of our body. When we do experience any discomfort or dysfunction pertaining to that part of our body, we just assume it's normal because that's what we've always heard."
HANDPICKED 15 METROPARENT.COM MARCH/APRIL 2023
— Aparna Rajagopal
Bookworm Battle
Our readers voted for their favorite bookstores
BY KARI ZAFFARANO
Celebrate National Reading Month in March by exploring with the kids all of the new and used bookstores throughout metro Detroit and Ann Arbor. To help get your reading journey started, we asked our Instagram followers to nominate and vote for their favorite bookstores in their communities. Wow! We got so many great ones.
Here are the four that ranked at the top for followers.
Detroit Book City
This independent bookstore is Black-owned and carries new and gently used adult and children's books along with candles, incense, mugs, body oils, African soaps and more. It even sells books written by local and national Indie authors and rare or hard-to-find books written by African Americans.
27260 Southfield Road, Ste. 201, Lathrup Village; @detroit_book_city
Fine Print Bookshop
This indie bookstore is owned by Lindsay and Bill Gibson. The store's mission "is to build a community around reading and a love of books and to strive to promote literacy at all ages."
109 E. Michigan Ave., Saline; @fineprintbookshop
Get to know our communities' reader-nominated, wonderful independent bookstores at MetroParent.com/ LatestIssue.
Literati Bookstore
This store is one of the premiere independent bookselling institutions in the country and won Bookstore of the Year in 2019. It offers book clubs, poetry nights, author readings, children's story times and free book clubs for ages 13 and older. It offers two book subscriptions at the moment as well as online shopping and curbside pickup if desired.
124 E. Washington St., Ann Arbor; @literatibookstore
Sidetrack Bookshop
Stop by this independent bookstore to browse its curated selection of fiction and non-fiction books for readers of all ages. Keep an eye out for its events, such as author readings, children's story times, author book signings and pop-ups.
325 S. Washington Ave., Royal Oak; @sidetrackbookshop
KARI ZAFFARANO
is a mom of one and Metro Parent's Audience & Sales Development assistant. She compiles all of the fun things for families to do at MetroParent.com and in print.
@keepupwithkari
1 2 3 4 5
Photo by Literati Bookstore
Photo by Fine Print Bookshop
Photo by Sidetrack Bookshop
Photo by Detroit Book City
HANDPICKED 16 MARCH/APRIL 2023 METROPARENT.COM
March
Speaker: Jessica Joelle Alexander
April 18, 2023
Speaker: Christine Carter, Ph.D. and Laura Kastner, Ph.D.
2023
proudly presents
22, 2023
A Parenting Playbook for Raising the Happiest Kids on Earth
The Habits of Highly Effective Adolescents
Register for our virtual ParentEd Talks series MetroParent.com/ ParentEdTalks ParentEd Talks 17 METROPARENT.COM MARCH/APRIL 2023
504 vs. IEP
BY STEFFY MCCOURT
Parents know their child best. And when they notice them struggling in school due to special needs, anxiety or ADHD, it can be heartbreaking and frustrating not knowing where to turn for help. While most parents of children with special needs are likely aware of an Individualized Education Plan (IEP), some might be missing out on accommodations their child can receive even if they don't qualify for an IEP.
The 411
The IEP and 504 each offers accommodations and services to children in school. While both ensure that a child with disabilities has access to a free and appropriate public education, there are some differences.
The first step to getting your child an IEP or a 504 is to document school struggles. The more data you can supply the school, the easier it will be to create a plan that best meets your child's needs.
An IEP requires a team of educators to collect data that shows a child needs specialized education services. The evaluation is needed even if a pediatrician has already made a diagnosis. It covers a range of special needs, including emotional, visual, hearing, speech and language, autism or physical or intellectual impairment.
If granted, an IEP includes specialized education services, including a teacher consultant who touches base with a student and their goals multiple times per year. It could also include a separate class or a set-aside amount of time where students get to work towards educational goals with a specially trained teacher.
If the school finds that a child doesn't fit within the umbrella of an IEP, the student might still be able to obtain a 504, which requires a school to offer accommodations, modifications and services. A 504, which arose out of the Rehabilitation Act of 1973, has no age limit and can follow a child through college and into their career, if they desire.
The 504 law falls under the Office
of Civil Rights whereas an IEP falls under the Department of Education.
Before moving forward with a 504, it's a good idea to research accommodations that may benefit your child. Create a list of the accommodations and bring them to the planning meeting with school staff.
Common accommodations are preferential seating or extended time on homework or tests. Your child might benefit from a guaranteed break in the day or using a fidget. An accommodation could include taking tests separately from the rest of the class or to even have tests read aloud.
Before the planning meeting, you may find it helpful to pursue outside testing. Many psychologists offer testing that will provide your child's team with another excellent resource when developing a plan that is a perfect fit.
Finally, don't get discouraged. If either an IEP or 504 is denied, the school or individual teachers might be willing to make "unofficial" accommodations to help your child succeed if you ask.
STEFFY MCCOURT
is a mom to three active boys. She is a Teacher On Special Assignment in the Plymouth Canton School District and frequent Metro Parent contributor.
1 2 3 4 5
Some might be surprised to learn other accommodations are available to help their child succeed
HANDPICKED 18 MARCH/APRIL 2023 METROPARENT.COM
Autism Parents: Make Time for Support
What's the value of support from someone who truly understands what you're experiencing? It's priceless, says an expert from Healing Haven.
By Claire Charlton
Your child's diagnosis of autism may come with feelings of uncertainty, loss of control and even a sense of isolation. It's not easy to know who to turn to and typical parenting support doesn't always meet the need.
But there's help! Jamie McGillivary, Board Certified Behavior Analyst and President and Founder of Healing Haven in Madison Heights, encourages families to seek out support, especially from other families who have been there.
Here, we share McGillivary's wisdom for recognizing the value of a support system and tips for building community around shared autism experiences.
Start now to connect and gain support
Connect with families through your ABA provider. Spark a conversation with parents in the waiting room at your ABA therapy clinic or encourage your child's providers to explore options for including social support.
Healing Haven has hosted family dances and parent-planned community events designed to provide a social outlet for families to build supportive friendships. Even Healing Haven's parent waiting rooms are designed to be a safe space for parents to connect, share experiences and support each other.
If you can't find it, make it
Don't be afraid to be proactive to gain the social support you need, McGillivary says.
"Make friends with other parents in your kids' schools. Speak up and put yourself in the right place to tell your story. Some parents may not want to do that, but there is healing in being able to share with other people who understand what you are going through," she adds.
When you begin to recognize how much you gain from connecting with people who are experiencing similar — if not identical — issues and challenges, you know the effort is worthwhile. And, as you share challenges, you'll likely share joys, too.
"Sometimes parents put off developing social interactions because it never feels like there is enough time, but to really invest in support is an investment in your child," McGillivary says. "Why do you take care of yourself? So you can take care of your child. If you are held up by your community and supported, that makes it all the easier to bear the struggles of the day-to-day."
As the weather warms, plan a picnic at the park and invite like-minded people to join you. "Pick up your head and notice who is next to you when you are out and about," McGillivary says. "They could be a person who can change your life — or you could change theirs. Connect with
people. It's as simple as that."
Seek in-person support groups or online networks. Autism Alliance of Michigan may provide a starting point to finding your people.
Learn to extend grace
While you may have family and friends who provided love and support before your child was diagnosed with autism, you may gain a deeper level of compassion from people who can empathize with your experiences.
But what about situations where family members simply don't acknowledge your child's autism or its effects on your daily life? McGillivary encour-
ages you to respond with kindness.
"Give people grace and know that they can't truly understand something unless they've been in that position," she says. "Arm people with as much knowledge as possible. The more they know, the more likely they are to come around. But again, to spend time with people and not have to explain yourself or your situation is freeing."
By finding and creating your own support system you may find that your stress levels decrease, your social circles widen and your understanding of available resources grows. You may also find lifelong friendship, which is the best gift of all.
Learn more about Healing Haven's unique services for kids and teens at www.thehealinghaven.net.
REAL LIFE: CAMILLE PROCTOR
Changing a Narrative Around Autism
BY TAMARA L. O'SHAUGHNESSY • PHOTO BY LAUREN JEZIORSKI
When Camille Proctor's son was little, no one suspected he had autism because he didn't have the "classic" signs. Proctor says she knew he was different, but the people around her didn't embrace such a diagnosis.
He'll grow out of it, she heard too many times. He needs a good butt whooping, an elderly lady scolded her as he had a meltdown in a store.
It was so hard, she remembers. "The problem with getting started for me was that it was difficult because culturally there wasn't a lot out there." She quickly discovered she didn't fit in support groups, usually as the only Black mom in the crowd with different concerns.
She also quickly understood that kids in the Black community weren't getting diagnosed and many parents were taking a wait-and-see approach, hoping their kids truly "would grow out of it."
"I wanted to change the paradigm of how African Americans look at neurodevelopmental disorders as well as build a solid community for parents of color where we can support one another and disseminate the correct information," she says.
"There's nothing to be ashamed of in regards to that autism diagnosis."
Out of that necessity and passion grew The Color of Autism Founda-
FAST TALK FAST TALK
tion, which now reaches an international audience as well as families right here in metro Detroit, with classes for parents and caregivers.
She took a few minutes to talk about parenting and her foundation.
WHY THE NEED FOR THIS FOUNDATION:
Proctor recognized a gaping need to help parents navigate the different approaches and cultural beliefs in communities of color.
"I have come to the point where I've had people say, 'why did you bring color into this?' You don't get it, these kids aren't getting diagnosed. It's not just because historically Black children don't get the diagnosis that they need. Sometimes medical professionals won't invest in them."
All of the foundation's training is done with Black facilitators who understand what kids of color face, she says proudly. "Because when a parent sees someone that looks like them, they open up, they ask the right questions, they don't close themselves off," she says.
She sees the foundation's goal as empowering parents, something she says she didn't have when she started out with Ari, now 16. But it's about empowering the kids.
"We're really now looking at the
people that we are growing. These kids grow up, we want them to be proud of who they are," she says.
LESSONS LEARNED:
"How to let go and how to let my son lead me. … If you follow them, they'll take you somewhere. When you land at that place, that will give you the answers you need in regards to how you can better support them," she says.
Proctor has also learned how to be a data collector of why and when things bothered her son. "I learned there are a lot of ways autism is uncomfortable. If I were to go back in time, 14 years ago, I would change so much about how I handled situations with him. I didn't have the capacity or the support."
An autism diagnosis isn't a death sentence, she adds.
"There's success in the autism spectrum disorder community. People don't look at it like that. They always look at the sad part. … The most important thing for your child to know is that they are great and that they are loved," Proctor says. "If you spend so much time being negative, they are going to feel like they are the catalyst of the negativity, of the hurt and your pain. So it's very important that you instill in them how important they are to you."
WHAT OTHERS WOULD SAY ABOUT YOU AS A PERSON:
"They will say I'm a straight shooter, but they will also say I'm also very empathic. I'm a straight shooter because I don't believe in prettying things up that actually may not be that pretty when you are in the thick of it, but I'm also very empathic with what you are going through. When you are seeking help, you sometimes don't need that person to coddle you. Sometimes you need that person that will tell you it's not pretty, but here's what we can do to make it better."
ADVICE FOR PARENTS OF KIDS WITH AUTISM:
"Find your supports. You have to be grounded. You don't have an awful lot of time to be sad. Self-pity is not going to support that child so you have to get it together."
FAVORITE ME-TIME:
Going out to eat. Sometimes even taking vacations alone.
FAVORITE MEAL TO COOK: Spaghetti and bolognese sauce.
21 METROPARENT.COM MARCH/APRIL 2023
GASLIGHED BELIEFS?
I THE PROBLEM? FACTS?
I CRAZY? GASLIGH
AM
AM
BY DANIELLE BRAFF
Terry Matlen has self-diagnosed herself with having IEP PTSD.
And many special needs parents may be able to relate.
Matlen, a Birmingham mom of a child with special needs, says she arrived at each IEP — from her daughter's preschool years through her post-high school years — with such severe anxiety and later depression, because she and her husband were constantly being told they were the problem.
"I was known as 'the angry mom' by the school officials because though I was physically ill, anxious and angry at each meeting with special education staff, I still fought so hard for my daughter's education rights," says Matlen, who also is a licensed medical social worker.
She's not alone.
While there haven't been any large-scale studies specifically about gaslighting in the special needs arena, there's been plenty of anecdotal evidence that it's routinely occurring. Gaslighting is a type of psychological abuse where a person is made to question their sanity, judgment or even their own memories and reality.
Gaslighting for parents of children with special needs also happens because others may be misguided in their attempts to try to make them feel better, or to reassure them that the concerns they've noted about their children are unfounded or are likely to be outgrown over time, says Corrie Goldberg, a licensed clinical psychologist and the founder of Shore Therapy Center for Wellness in Chicago.
"Although these reassurances may be well-intentioned, they can ultimately cause confusion, distress and doubt for the parent, undermine their attempts to advocate effectively for their child, and delay or prevent the child from receiving needed interventions and support," Goldberg says.
This is exactly what happened to Matlen, whose daughter suffers from brain damage. Nearly 100% of the time, Matlen says, educators and administrators deflected her concerns and pushed the blame onto her and her husband — or denied that the problems existed.
"It's more than common; it's generally a given," Matlen says. One time, Matlen's daughter was placed in a fifth grade classroom although she was reading at a first grade level. Her teacher gave her a fifth grade exam, which she failed, and she received a big red "F" on the front of the exam paper.
"How much more can one destroy the self-esteem of a child who doesn't fit in, can't keep up, is shunned by teachers and fellow non-disabled students?" Matlen asks.
Shannon Davis, a physical therapist and certified autism specialist, had a similar situation when she attempted to identify her daughter's needs for reading support. Davis approached the first grade teacher and was told not to worry about her reading, as this happens to all kids when they are in bilingual classes.
After spending thousands of dollars in private assessments showing vision impairments and learning delays, Davis managed to convince the school that her daughter needed help.
"I was not crazy — she does have something going on," Davis says. But
TED
GASLIGHED GASLIGH
Intentional or not, parents of children with special needs can be made to question their sanity, judgment, even their own memories
23 METROPARENT.COM MARCH/APRIL 2023
GASLIGHED T
it wasn't so easy. Davis was informed that her daughter wasn't impaired enough or delayed enough to receive support. After she unleashed her "momma bear advocate" and threatened legal action, her daughter received the vision, occupational and speech therapy she needed.
MISUNDERSTANDINGS AND ISOLATION
Often, special needs parents are gaslighted because other parents don't understand the complex needs special children have — and as a result, the other parents may view the behaviors and learning challenges of special needs kids as misbehavior or bad parenting. That's when the other parents may gaslight the parents of special needs kids, explaining that if those parents were just stricter, for example, then their children wouldn't have any issues, says Mo Mulla, the founder of Parental Questions, a family-run blog providing resources for parents.
This frequently makes parents feel isolated and alone when it comes to advocating for their child's needs in school or at home, because so few people are willing or able to comprehend what it takes to care for a special needs child, Mulla says.
Sometimes, even special needs parents don't completely understand their children, and as a result, gaslighting unintentionally occurs here, too.
"It's not always with malice, it's often just survival or getting through a situation," says Lisa Lightner, a special education advocate and lobbyist.
For example, let's say you're out in public, Lightner says, and your child says that it's too noisy, too bright, too smelly, that they're hungry, they're hot, they're cold — and we respond with, 'You're fine, we're leaving soon.'
But your child is not fine: They just told you they were not. Instead of validating their feelings, we told them that those feelings don't exist.
"What if instead, we chose our words more carefully? 'I know it's very noisy in here, it's bothering me, too. But we need to stay here and watch the end of your brother's game, and then we'll go home,'" Lightner suggests.
WHAT TO DO
Gaslighting in any form is harmful: It makes you question everything, doubt yourself and have imposter syndrome, Lightner says.
When you're faced with an IEP team and you have a concern that the team insists doesn't exist, it's very isolating. Then, when parents network with other special needs parents and realize that they're not crazy, that they're not imagining things, it ruins their relationship with the school, Lightner says.
There are, however, some things you can do if you believe you're being gaslighted.
Matlen became very involved in her daughter's education. She joined the Parents Advisory Committee so she could attend monthly meetings with the special education directors to help develop and offer feedback on the special education services in her district. She also developed parent groups so that other parents have a voice in determining what was best for their kids as a group. She engaged with the media to cover stories of some of the events she faced or witnessed and she attended school board meetings.
"I led groups of other disgruntled parents so we'd have a voice," Matlen says.
She suggests that other parents start by educating themselves, learning the rules and regulations that protect children with special needs. Check out the Council of Parent Attorneys and Advocates to start, she suggests.
Once you've learned about your child's rights, you can reduce the negative impact of gaslighting from other sources, Goldberg says.
"Seeking out information from books, online resources, support groups or specialized professionals can help families feel validated in their experiences, and can better prepare them to advocate effectively, and call out gaslighting when they experience it, rather than be stopped by it," Goldberg says.
"SEEKING OUT INFORMATION FROM BOOKS, ONLINE RESOURCES, SUPPORT GROUPS OR SPECIALIZED PROFESSIONALS CAN HELP FAMILIES FEEL VALIDATED IN THEIR EXPERIENCES AND CAN BETTER PREPARE THEM TO ADVOCATE EFFECTIVELY, AND CALL OUT GASLIGHTING WHEN THEY EXPERIENCE IT, RATHER THAN BE STOPPED BY IT."
-Corrie Goldberg
YMCA Summer Day Camp Is Fun for Every Age
For one metro Detroit family, this is the third summer in a row for YMCA Summer Day Camp. Learn why they keep coming back.
BY CLAIRE CHARLTON
When Nicole Menzel and her family moved from Germany a few years ago, a neighbor told her that all the kids in the community go to the YMCA Summer Day Camp at nearby Carls Family YMCA in Milford.
"She told me the kids have a blast and I thought it sounded cool," Menzel recalls. She registered her son Finley and daughter Avelina. This summer, they'll be returning to YMCA summer day camp for the third year in a row.
Compared to other options, the Y's Summer Day Camp is reasonably priced and offers a wide variety of fun activities for her kids, Menzel says. "They go on a field trip each week, go swimming, a whole mix of things," she says.
But what Menzel says she likes most about the Y's Summer Day Camp program is the amount
of time the campers spend outside, away from video games and electronic devices.
"The fact that my kids were engaged in different activities and spending time primarily outside is so important to me," she says. "With the Michigan winters, we spend too much time inside and I did not want my kids home during the summer watching TV and playing video games."
In addition to fun field trips and outdoor education, all Y Summer Day Camps offer arts and crafts, group games and songs, STEM and literacy activities — plus swimming and so much more.
Each week has a different theme, which keeps kids engaged from June 12 through Aug. 25. This summer, Y campers can experience Mad Science Week, Summer Blast Off, Y-Lympics Week, Splashtopia, Wacky Water Week and a lot more.
Campers who attend Y Summer Day Camp week after week never feel like they are repeating activities because programming is always fresh. And camp is
convenient for everyone because it's held in seven locations in metro Detroit
Fun for all ages
Last summer, Menzel's teenage nephew, Julien, visited during the summer and he attended summer camp with his cousins at the Y, making new friends he could meet in the evenings for ice cream.
Three kids of different ages all attending the same summer camp was convenient for Menzel, but because the campers are grouped by age, they all engaged in age-appropriate activities. Camper-to-counselor ratios meant that Finley in the youngest group, Avelina in the middle group and Julien in the oldest group, all had an appropriate, safe amount of supervision.
"The fact that they were all there at the same time made the camp very easy. I could drop them all off at the same time and they were there all day and it was fun for them," Menzel says.
She was also impressed by the level of organization. "I can tell they have been doing this for a while," she says, recalling a rainy day she thought might make camp less fun for her kids. "No, they had the kids inside and they were prepared, not just improvising. They had a whole schedule of different activities."
Best of all, all counselors and staff are highly trained and friendly, she says. "There is always someone there to answer questions."
Menzel's advice to parents looking for summer fun for their kids? Get to know your local YMCA and find out what they have to offer.
"Every parent is looking for different things for their kids, whether it's educational or fun," she says. "The Y camp offers a balance of outside activities and a good mix to keep them occupied and interested. The counselors are fun and creative and can really relate to the kids, always making every child feel included."
Learn more about YMCA Summer Day Camp. Visit ymcadetroit.org/camp/day-camp. Content brought to you by YMCA of Metropolitan Detroit.
39%AmericanThefoodwastedinhomesmakes upabout39%ofallfood waste.Source:Feeding America
Waste Waste
30%representMeat,poultryandfishthemajorityof foodwastedinvalue,at about30%.Source:U.S. DepartmentofAgriculture
63.1 MILLION TONS
In 2018, an estimated 63.1 million tons of food waste was generated in the United States.
Source: U.S. Environmental Protection Agency
24%
Food represents 24% of landfilled municipal solid waste. Source: U.S. Environmental Protection Agency
35% foodIn2019,35%ofthe consumptionproducedforhuman wentunsold or uneaten in the U.S. Source: ReFed
land land
$1,500
The average four–person household throws away $1,500 worth of groceries each year. Source: U.S. Department of Agriculture
It's a ritual that's familiar to most American households: As fresh groceries come in, it's out with the old. That bunch of soggy spinach, the forgotten takeout leftovers, the palm full of ground meat that was too meager to turn into a dish — it's all chucked into the trash.
Aside from the wasted money and the icky feeling that comes with the knowledge that millions of Americans face food insecurity, food waste has measurable negative impacts on the environment and climate change.
Food is the most common category of material dumped in American landfills, according to the U.S. Environmental Protection Agency. Sure, food scraps decompose quickly compared to inorganic materials like plastics, but when food breaks down in a landfill, it releases into the atmosphere methane, a greenhouse gas that's 25 times more powerful than carbon dioxide when it comes to trapping heat in the atmosphere, which warms the planet.
And that's saying nothing of the resources used to get discarded food to landfills and the space it takes up once it gets there.
BY PARIS GILES • PHOTOS BY LAUREN JEZIORSKI
$285 BILLIONIn2019,theU.S.spent $285billiononfoodthat wasultimatelywasted. Source:ReFed
However, the problem of food as it relates to climate change starts long before that apple core or moldy bread gets tossed. Think deforestation. Trees, which pull carbon dioxide from the atmosphere, are chopped down to give way to cropland or space for industrial livestock production. Those are what the industry calls upstream climate effects, notes Susan Miller–Davis, associate director of the Food Recovery initiative at Joint Venture Silicon Valley, a nonprofit network focused on innovation.
"What people in the industry call 'downstream effects' is when any organic material, whether it's yard trimmings or anything, but especially food, ends up in landfills where it decomposes anaerobically," or without oxygen, Miller–Davis says.
Picture the tightly–packed, piled–high environment of a municipal landfill. The methane produced by that particular decomposition process "doesn't stay in the atmosphere as long as carbon, but it is super potent," Miller–Davis explains.
Each year, millions of tons of food wind up in American landfills where it spews potent methane gas into the atmosphere, contributing to the climate change crisis. Food waste is a global problem to which we all contribute, but there are simple, manageable steps busy families can take to be a part of the solution.
29 METROPARENT.COM MARCH/APRIL 2023
Waste Land
Creating a New Food Culture
When food shopping…
Buy frozen veggies.
Fresh produce may taste and look better, but studies suggest that, in general, most frozen and canned fruits and vegetables retain many of their vitamins and nutrients. But watch out for added sugar or salt. And unlike their fresh counterparts, which last mere days, frozen or canned veggies can be shelf (or freezer) stable for years — and are often cheaper.
Avoid bulk shopping.
It may be more convenient to plan one big shopping trip to load up on everything your family could possibly need for the foreseeable future. It's also true that bulk shopping tends to be cheaper, but you could be paying for it on the backend if you're throwing out food that you didn't get to in time.
Miller–Davis says it helps to shop in smaller batches and with a clear plan of what you'll use when. If going grocery shopping every few days feels impossible, consider taking advantage of delivery services like Instacart or Shipt and have groceries from your favorite store dropped right to your door whenever you're ready for them.
Shop at farmers markets. For the freshest food that'll last longer at home, shop locally when you can. If you can get that meat or produce home before it's been shipped across the country (or the world), then you'll buy your family that much more time to enjoy it before it spoils.
Don't be a perfectionist. Here's the ugly truth: When given the choice, consumers will almost always reach for the prettiest produce. Our brains tell us that's the best one, but that's not always true. How many times have you gotten a pristine piece of fruit home only to cut it open and discover that it was all looks and no substance? Just because it's not perfect doesn't mean that it's not delicious — or at least perfectly fine to eat.
Support initiatives like Imperfect Foods or Misfits Market that rescues less–than–perfect or surplus foods and delivers them to you for cheaper. Or consider taking a chance on that spotty cucumber that no one else wants.
Loss happens throughout the food system from production to distribution to retail to consumption. It's a global problem that can feel overwhelming and out of your family's control, but there are pretty easy steps that all families can take at the market, at home and dining out to be a part of the solution.
When back at home…
Don't be ruled by date labels. Aside from baby formulas, sell by and use by dates on foods aren't regulated by the government. They're essentially made up by manufacturers and meant to indicate peak freshness and flavor — not whether the item is safe to eat. Avoid tossing out what may be perfectly fine food because the date stamped on the side has passed. Instead, rely on your senses, suggests Jackie Suggitt, director of capital, innovation and engagement at ReFED, a nonprofit dedicated to ending food waste across the food system. Look at it, smell it, taste it. If it seems fine, then it probably is.
Get creative with odds and ends. Miller–Davis has been known to use those cauliflower leaves for garnish or turn carrot tops into pesto. Wilted but not–too–far–gone greens make great additions to soups and stews, and you can absolutely throw that overripe fruit into your morning smoothie. Before you make another trip to the market, shop your fridge first and get creative.
Websites like BigOven, SuperCook and MyFridgeFood allow you to generate recipes based on the ingredients you already have on hand. If all else fails, prepare every-
thing that needs to go, lay it out buffet style and call it a smorgasbord night. The kids are guaranteed to get a kick out of the randomness.
Prioritize older foods. Just like grocery stores set the older stuff up front and center, consider doing the same with your fridge or pantry at home. Her kids are grown up but when they were home, Miller–Davis would stick a bin in the fridge labeled "eat soon" for all the things that were close to going bad. And she'd type up a simple template identifying everything that was inside the fridge and ask the family to cross out what they ate for a clear picture of what was left to avoid food getting missed and buried in the back only to be rediscovered during the next deep clean.
Invest in a countertop composter. Despite best efforts, not every scrap of food brought home can be consumed. New cities are adding government–run composting programs all the time, but if you're not in an area that offers it yet, a kitchen composter could be a convenient alternative. Instead of it decaying in a landfill, an automatic composter can turn organic food waste and other compostable materials into nutrient–rich soil in days.
Local Mom Solution
"Composting: Coffee grounds and filters, veggies scraps, spinach I SWORE I'd eat."
30 MARCH/APRIL 2023 METROPARENT.COM
@Uplevelhair
"Fruit that has peaked in ripeness goes in the freezer for smoothies or baking."
When In restaurants…
Hold the extras. Grabbing lunch and really only in the mood for the sandwich and not the fries or chips that come with? Ask about a la carte options. Or if you're a pickle hater and likely to toss out the spear that they toss in, ask them not to include it. And when dining out, if the bread basket doesn't get touched for whatever gluten–free, keto–friendly reason, then consider asking your server not to bring it to the table.
Box up leftovers right away. If you're dining out with toddlers that tend to pick over their food leaving behind a bunch of bitten–into chicken nuggets and coughed on tater tots that no one is going to want to eat later, ask for a box at the beginning of the meal. Pack up what they're not likely to eat before they can get their adorable little hands on it, and that way you've got leftovers that anyone in the family can dig into.
"I stopped doing a huge full week shopping and instead go to the store 2–3 x a week."
The Bigger Picture
The United Nations Environment Programme released a report in February 2022 that detailed how a warming climate is leading to more frequent and intense wildfires, and affecting the health and life cycles of plants and animals — and, of course, the lives of humans. Beyond the grocery store and the kitchen, we can be a part of the broader effort to lessen food waste and, in turn, its effect on the environment and the climate.
On a philosophical level, Suggitt says, "We don't necessarily value food as we should." Food is relatively cheap and, for most of us in the western world, pretty easy to come by, which makes it disposable.
A wasted crown of broccoli here, a spoiled chicken breast there, but it all adds up — in dollars and in methane.
Suggitt thinks COVID–19 and the near–empty shelves that Americans witnessed at the beginning of the pandemic have perhaps helped to shift our collective mindset and put a little more respect on food. More broadly, as people are seemingly becoming more conscious about what and how much they eat, local, fresher fare that lasts longer will hopefully become more appealing and that overindulgent, fill–your–plate mentally less passe.
In the meantime, consider donating to or getting involved in nonprofits like Suggitt's ReFED or Project Drawdown (Miller–Davis recently spent time at Drawdown as a research fellow) that employ data–driven solutions to lessen food waste and slow climate change.
Food recovery organizations and programs, like Feeding America, are also popping up in cities and towns across the nation, rescuing food before it ends up in landfills and redirecting it to people for whom food is not so easily accessible.
As of Jan. 1, 2022, people and businesses throughout California are required to separate organic material (food scraps and yard waste) from other garbage. Nothing like that in your area? Help the kids write letters to their representatives.
Whatever your tastes, there's a food waste solution for that.
– Sarah, @mothernutter
Local Mom Solution
Making "smaller meals and adding less expensive op- tions like rice, to fill in the blanks."
– Regina Clare @reginanp
Local Mom Solution
– Rachel, @takemetogoa
Local Mom Solution
Search Optimal Summer Camp
The for the Optimal Summer Camp
Learn to weed through your options and pick the best one for your kid
BY KELLY F. ZIMMERMAN
Years ago, Hannah Bloom's mom gave her what some may call a simple parent hack for summer survival: kids should come home at the end of the day tired, happy and dirty.
Bloom, who has three kids ages 10 and under, has used this advice
to guide her summer camp search throughout the years. Like many parents, she relies on summer camp during the weeks and months when school is out, and while her kids' ages and interests have played a role in where she sends them for camp each year, her priority is a place that offers "good old-fashioned summer fun."
Remaining fun-focused may seem
like a simple mantra to follow, but with the number of camps available to choose from, the task may be quite daunting. Take your pick from the local park district or YMCA, science camps, arts camps, overnight camps, religious camps and the options are endless. Next factor in cost, hours and availability. How does a parent even know
where to start?
Whether you are seeking a camp that focuses on wholesome fun or a program that hones a specific skill, a camp that offers week-to-week flexibility or one that provides optimal coverage for working parents, there are some questions you may want to investigate before making your decision.
Here are just a few to get you started
Does the camp follow a play-based approach?
Bloom's mom was definitely on to something. According to Denise Duval Tsioles, Ph.D. and licensed clinical social worker, any camp you pick should have an element of play tied to it — even the ones that have an academic- or skill-based focus.
"Play is really the way that children learn and grow and develop," Duval Tsioles says, naming a number of skills that play helps to hone, from coordination to creativity. "It helps develop a child's physical, emotional and social and cognitive skills, and camps can really provide a lot of that opportunity for play, whether it's a specialized camp or a regular camp."
If you're worried about the summer slide that can result from the months out of school, Duval Tsioles says not to worry too much. It's more important to provide kids with some freedom and opportunity to try things on their own.
"I think parents just get so worried that kids are going to lose something over the summer. But they really won't," she says. "You're gaining a tremendous amount when you allow kids the opportunity to play."
This play-based approach can apply to any type of camp, even ones that specialize in coding, music or any other type of activity.
Can the camp accommodate your child's specific needs?
Going to camp can be an overwhelming experience for a child, no matter what type of camp they plan to attend. Therefore, Duval says, it's important to consider your child's temperament and ask the camp whether or not it has the proper supports — and staff — in place to
accommodate them.
While certain generalized camps may receive funds to provide inclusion, support services or even one-on-one aides, there are circumstances where a specialized camp may be a better fit, says Colette Marquardt, executive director of the American Camp Association, Illinois.
For example, she says, camps that service kids with illnesses and disabilities may provide access to medical equipment and professionals that can support the campers throughout their day. Certain programs may even have adaptive equipment and activities like ropes courses and climbing walls, allowing kids to thrive in an environment that's 100% catered around their needs.
There's also the social-emotional benefit to these specialized camps.
"There's a place in all of our camps for all of those children," Marquardt says. "Most of those camps will make accommodations. But there's a benefit in those specialized communities, especially for the campers to feel connected to other people who have shared experiences."
If you are searching for a camp that services communities with disabilities or other medical or special needs, you may be able to find what you're looking for in the American Camp Association national database. If your child requires specific accommodations from accredited staff of a certain degree, it may also be worth asking your pediatrician if they can make a recommendation for an organization that can help support those needs.
Has the camp established elements of safety and trust?
If you're still lacking confidence in your camp choices, consider looking to the American Camp Association for guidance. Camps that are accredited through the association have met or exceeded particular thresholds, such as background checks, staff ratios and training, and even best practices around aquatics.
It's also important to note: Accreditation is optional.
"Leaning towards and looking at accredited camps is definitely a benefit to families, because of the added steps," Marquardt says. "Accreditation is a symbol that the camp is willing to go above and beyond what's required of them."
Even so, it's reasonable to be apprehensive about dropping off your kids at a new camp for the first time, so some parents lean in to other resources they can trust to make the best decision: fellow parents.
Megan Knee typically gravitates
Get in on the fun at Metro Parent's Virtual Summer Camp Fair Month at DetroitCampFair.com. You'll find resources and dozens of camps, including day camps, specialty camps and overnight camps, eager to give your kids the best summer of their lives.
toward enrichment-focused camps for her 6-year-old son. He's gone to bike camp, STEM camp and a ninja warrior camp, but the common thread connecting all her decisions has been reputation. Rather than search for a particular credential, Knee checks to make sure the camp has good reviews or a good rapport with other families in her network.
"I only go for established camps," she says. "If it was their first year and it was a dropoff (camp), I would be nervous."
Which camp is best for your family this year?
Remember: Your camp choice this summer doesn't have to be the choice for the rest of your child's life. Over time, family schedules and childcare needs may change, as may your child's interests or developmental needs.
For now, a happy dropoff and pickup may be enough for you and your kids — and that's OK.
"When you're a parent, this is what you want," says Chrysa Toulis, a mom of two. "You want to see your child being happy, especially when they're not with you 100% (of the time.) It's good to see their smiling faces when you pick them up."
"Play is really the way that children learn and grow and develop. It helps develop a child's physical, emotional and social and cognitive skills, and camps can really provide a lot of that opportunity for play, whether it's a specialized camp or a regular camp."
— Denise Duval Tsioles
33 METROPARENT.COM MARCH/APRIL 2023
GUIDE Summer Camp
Camp Ho Mita Koda
Overnight/Away Camp, Specialty Camp
Ages: 5-17
SPONSOR
Cranbrook Schools Summer Camps
Day Camp, Specialty Camp
Ages: 3-17
Where: 39221 Woodward Ave., Bloomfield Hills 248-645-3664
schools.cranbrook.edu/camps--cranbrook/daycamps/day-camps-at-a-glance
Each summer, Cranbrook Schools Summer Camps host more than 1,800 campers hailing from 20 states and nine countries to experience summer camp on Cranbrook's historic 319-acre campus. Among the offerings are traditional, multi-activity day camps as well as specialty camps in art, robotics, sports, STEM, theater and writing.
Blooming Brains Summer Academy
Day Camp
Ages: 0-11
Where: 2111 Cass Lake Road, Keego Harbor 248-590-2274 • info@bloomingbrainsacademy.com bloomingbrainsacademy.com/camps
Blooming Brains Academy is hosting a Montessori-Based Summer Academy for infants-5th-grade students. Each of the age-based groups will explore different themes each week. Summer at BBA is FUN with dash of learning! Activities incorporate STEM, literacy and writing, along with art, dance, music and physical exercise. Students learn from teachers and specialists who will challenge their minds, stretch their creative muscles and help them develop leadership skills.
Where: 880 E. Sutton Road, Metamora 440-739-4095 • info@camphomitakoda.org camphomitakoda.org
Camp Ho Mita Koda is a coed summer camp for kids and teens with Type 1 Diabetes. Located in Newbury, Ohio, and Metamora, Michigan, the overnight and family camps welcome boys and girls in grades K-11 for one-week sessions. Founded in 1929, Camp Ho
Mita Koda is the first and oldest operating summer camp in the world for kids with T1D!
Camp Kodiak
Overnight/Away Camp, Specialty Camp
Ages: 6-18
Where: 4069 Pheasant Run, Mississauga, Ontario 905-569-7595 • ilana@campkodiak.com campkodiak.com
Overnight summer camp for children and teens with and without learning disabilities, ADHD and high-functioning ASD. Campers enjoy the social skills program and academic program, 50+ activities and comfortable log cabins with electricity and a bathroom with shower. It offers a mature, professional staff and a 2:1 camper-to-staff ratio. Campers leave with increased self-esteem and confidence. Just 2.5 hours from Toronto. Fun! Friends! Success!
Camp Newaygo
Day Camp, Overnight/Away Camp, Other
Ages: 5-17
Where: 5333 S. Centerline Road, Newaygo 231-652-1184 • campbiz@campnewaygo.org campnewaygo.org
Camp Newaygo has been providing amazing outdoor experiences in West Michigan since 1926. There is nothing like spending summers on Pickerel Lake, singing songs and making friends surrounded by
woods and nature. Girls Overnight campers, Co-Ed Day campers and families enjoy a variety of activities in an inclusive setting including a 1,000-foot zipline, archery, kayaking, ceramics, fencing, outdoor cooking, paddleboarding, sailing, swimming, tubing, ukulele lessons, wilderness trips and more. Also look for Family Camp, Mom and Me Weekends and Girlfriends' Getaway.
CodeWizardsHQ Virtual Camps and Classes
Day Camp
Ages: 8-18
Where: Virtual 800-213-2417
codewizardshq.com
CodeWizardsHQ offers the most fun (and effective!) virtual coding camps and classes for ages 8-18. Hands-on interactive learning and highly-rated instructors provide an experience students love. Minecraft and Roblox-themed coding camps are perfect for gamers interested in coding. Three-week accelerated classes cover the same content as our structured program. Students can complete three full courses in one summer. Learn Python, JavaScript, HTML/CSS, Scratch and Java.
Champions Champ Camp Day Camp
Ages: 5-12
Where: Multiple locations in the metro Detroit area 800-246-2154
champcampquestions@kindercare.com
discoverchampions.com
Take convenience, flexibility and laughter to the max! Full-time or part-time care with unplugged activities that inspire creativity, confidence and friendship. Expert-backed curriculum in themed weeks (like outdoors, arts, STEM) are filled with field trips, interactive sports, water play, group activities, adventure and more.
SPECIAL ADVERTISING SECTION 34 MARCH/APRIL 2023 METROPARENT.COM
SPECIAL ADVERTISING SECTION 35 METROPARENT.COM MARCH/APRIL 2023
GUIDE Summer Camp
College for Creatives Studies Summer Art and Design Camps
Day Camp
Ages: 8-18
Where: 201 E. Kirby St., Detroit
313-664-7456 • pcs@collegeforcreativestudies.com ccsclasses.com/collections/summer-youth-classes
Keep your child engaged with fun and creative summer camps at College for Creative Studies. Kids ages 8-13 can explore Ceramics and Sculpture, Game Design, Lego Animation, Upcycled Fashion and more. Teens ages 14-18 can try Design and Make Your Own Sneakers, Digital Character Design, Street Photography and more. Arrive as early as 8 a.m., stay as late as 6 p.m. with Before and After Enrichment. Parents who work in the city of Detroit are eligible for free Before and After Enrichment.
Girl Scouts of Southeastern Michigan
Day Camp, Overnight/Away Camp
Age: 7-18
Where: 1046 Mayer Road, Columbus 800-482-6734 • camp@gssem.org gssem.org/en/members/for-girl-scouts/camp-andoutdoors/camp-hawthorn-hollow.html
Whether you're discovering the wildlife in your backyard, swimming in a lake for the first time or observing bees in a park as a citizen scientist, every outdoor adventure grows your "I've got this" attitude. And, once you unlock that confidence, you can aim higher as the stars above your campsite. If relaxing around the campfire, making s'mores, taking a hike or sharpening your archery skills sounds like a lot of fun, sign up for Camp Hawthorn Hollow.
iCode STEM Camps
Day Camp, Specialty Camp
Ages: 7-16
Where: 2914 W. Maple Road, Troy 248-385-3240 • troy123@icodeschool.com icodeschool.com/troy123/camps
iCode immerses students in a hands-on curriculum that prepares them for the workforce of the future. Personal mentoring provides a fun and rewarding experience through year-round classes and camps. As students gain skills in coding, design and collaboration, they become better thinkers and innovators. Camp topics include Minecraft Modding, Python Programming, Roblox, Game Design, Technical Art, Music Making, Scratch Programming and much more!
JCC Day Camps
Day Camp
Ages: Incoming kindergarten-9th grade
Where: 6600 W. Maple Road, West Bloomfield
248-432-5578 • camp@jccdet.org camp.jccdet.org
JCC Day Camps offers traditional camp (Camp Kehilla) for K-6th graders and specialized camps for 1st-6th graders. JCC Day Camps provide the community with a fun, educational and inclusive camp experience that offers safe opportunities for personal growth through the lens of Jewish values. The camp experience is created through an enriching natural environment for campers and staff to foster and discover personal, social and physical growth while instilling and promoting Jewish values.
Lawrence Technological University Summer Camps
Day Camp, Overnight/Away Camp
Ages: High school sophomores, juniors and seniors
Where: 21000 W. 10 Mile Road, Southfield 248-204-2120 • summercamps@ltu.edu ltu.edu/summer-camps
LTU offers stimulating academic camps for students interested in engineering, technology, design and science. Expert professors introduce campers to the latest innovations in modern labs and studios on Lawrence Tech's Southfield campus.
MSU Gifted and Talented Education
Day Camp, Overnight/Away Camp, Specialty Camp, Educational for Gifted Students
Age: Grades 3-10
Where: Michigan State University, 426 Auditorium Road, East Lansing 517-432-2129 • gifted@msu.edu gifted.msu.edu
MSU GATE offers twice accelerated academic year (AY) programs in a variety of subjects where students complete all four years of high school curriculum in two years. AY programs meet Michigan High School Content Expectations (HSCE) as well as the Common Core National standards. Summer programs are offered for a variety of subjects and topics and are taught by experts in their field. Students have the option to stay on campus during residential programs the week of July 10, 2023.
Oakland Yard Summer Camps
Day Camp
Age: 5-13
Where: 5328 Highland Road, Waterford Township 248-939-6603 • campdirector@oaklandyard.com oaklandyard.com/MK/planner/camp_main.asp
Kids participate in lots of fun activities during the camp. Sports are coached by caring collegiate athletes and teachers. Social activities abound. Kids get the chance to play in groups on the mammoth slip 'n slide, dig for dinosaur bones, sort through thousands
of Lego, gorge at the ice cream bar, dabble in art, nerf blast the enemy, target practice with bows and arrows, treasure hunt or just chillax. The kids go home tired and the week flies by.
Pontiac Sailing Education Foundation
Day Camp
Ages: 6-17
Where: 3270 Wards Pointe Drive, Pontiac 586-291-4802 • psef54.org
Learn to sail, no experience required. One- and twoweek programs start June 19 and continue throughout the summer. Sailing instructors, are U.S. Sailing certified ensuring a safe and fun experience.
Roeper Summer Programs
Day Camp
Ages: 3-12
Where: 41190 Woodward Ave., Bloomfield Hills 248-203-7370 • roepercamp@roeper.org roepersummercamp.org
Roeper Summer Programs has been providing multi-faceted programs focusing on fun and personal growth for 76 years. Children love Roeper camps and parents trust Roeper camps. Summer camp is an American tradition giving children a place to grow and develop life skills that will last long after summer. Children's talents, skills and interests are explored and developed in a safe, collaborative, fun environment.
Spark! Camps at Michigan Science Center Day Camp
Ages: 6-13
Where: 5020 John R St., Detroit 313-577-8400 • education@mi-sci.org mi-sci.org/learn/families/camps
Campers explore MiSci's 220+ interactive exhibits, engage in immersive theater experiences and investigate science phenomena through hands-on activities and experiments. Whether it's controlling the forces of nature or investigating how math impacts our world, kids will be inspired to discover new things in a safe and engaging environment.
St. Francis Camp on the Lake
Day Camp, Overnight/Away Camp, Specialty Camp
Age: 8-75
Where: 10120 Murrey Road, Jerome 517-688-9212 • director@saintfranciscamp.org saintfranciscamp.org
St. Francis Camp on the Lake serves children and adults with intellectual and developmental disabilities. Personalized day, residential and weekend camp experiences provide campers with opportunities to
SPECIAL ADVERTISING SECTION
36 MARCH/APRIL 2023 METROPARENT.COM
Summer Camp 2023
25
Sports, arts, science and slip-n-slide, all week long in a safe, fun environment. Week-long half-day and full-day camps for kids 5-13, JUNE 19-AUGUST 14 Join us at the OYA Camp open house on Friday May 12, to get on the VIP list for a burger and a beverage just email camp director Philip Douse at pdouse@oaklandyard.com at
OAKLAND YARD ATHLETICS Get 10% off at checkout. Use discount code MP10. oaklandyard.com || Office: 248/673.0100 SPECIAL ADVERTISING SECTION 37 METROPARENT.COM MARCH/APRIL 2023
Oakland Yard Athletics
GUIDE Summer Camp
participate in fun and challenging activities designed to promote social, emotional and physical development.
STEAAM by The Montessori School Rochester Day Camp
Ages: Infants (2 months old)-Middle School (14 years old)
Where: 3976 S. Livernois Road, Rochester Hills and 825 Golf Drive, Pontiac 248-453-5757 • summer@themsr.net themsr.info/summer2023
This camp applies Science, Technology, Engineering through Art and Adventure; driven by Montessori's hands-on learning. Where STEM and the outdoors collide! Indoor and outdoor classrooms blend technology and science with nature and unleash the curiosity within your child to explore, design and create. Under the guidance of Camp Leads, each camper's creativity will flow through sports, cooking, crafting, music, arts, adventure skills and more. The camps take STEM learning to the next level. In Pontiac, campers are surrounded by the rolling hills and lakes of the Crystal Lake Golf community, nestled amongst the Bloomfield border of Northern Oakland County.
WeHaKee Camp for Girls
Overnight/Away Camp
Ages: 7-17
Where: N8104 Barker Lake Road, Winter, Wisconsin 715-266-3263 • bob@wehakeecampforgirls.com wehakeecampforgirls.com
WeHaKee Camp for Girls, located in northwestern Wisconsin, is a camp open and accepting of girls ages 7-17 from all walks of life throughout the United States and around the world. The goal is to make girls feel welcome and comfortable the moment they arrive at summer camp. Whether they're horseback riding, water skiing, dancing or roasting marshmallows, at Camp WeHaKee it's all about building great relationships. New campers can save up to $600.
YMCA Camp Ohiyesa and YMCA Camp Nissokone Day Camp, Overnight/Away Camp, Specialty Camp
Ages: 5-17
Where: 7300 Hickory Ridge Road, Holly 248-887-4533 • camp@ymcadetroit.org ymcadetroit.org/camp/overnight-camp
The caring, responsible staff is trained in a variety of areas including child development, activity leadership, behavior management, sports and swim instruction. In addition to the exciting activities and new friendships, breakfast and lunch are included daily. In the mornings campers travel with their counselors and age group to a variety of activities that change each day. Each group's schedule is designed for their age. Check out fencing, paintball, Horse Camp, backpacking and Teen Camp.
Our virtual camp fair is back for a third year –bigger and better than EVER. This year it's open online for a WHOLE month! That gives you more time to kick back on your couch, check out the area's coolest camps and plan your child's dream summer.
A FOR YOUR CHILD HAS NEVER BEEN EASIER SUPER SUMMER
PLANNING
FEATURING: Day Camps Overnight Camps Special Interest Camps Camps for All Budgets FREE ADMISSION SHOWCASE YOUR CAMP! Visit MetroParent.com/CampFairBooth REGISTER AT DETROITCAMPFAIR.COM Get exclusive updates and a chance to win $250 toward your child's camp costs CAMP FAIR Virtual Virtual METRO PARENT'S SPONSORED BY SPECIAL ADVERTISING SECTION 38 MARCH/APRIL 2023 METROPARENT.COM
Things To Do
FREE
March 1-31
Virtual
Metro Parent's Virtual Camp Fair Month
Get to know dozens of day and overnight camps at MetroParent's Virtual Camp Fair, sponsored by Cranbrook Summer Camps. One or more will be a perfect fit for the best summer ever. DetroitCampFair.com
Get ready to fill those Easter baskets with eggs! We're updating the Easter Egg Hunts frequently so check back often to get all of the details on the fun.
MetroParent.com/ EggHunts.
April 1-2, 7-8 Lake Orion
March 3-5
Detroit Paw Patrol Live! Heroes Unite
Experience an interactive brand-new live show with all your favorite pups. 6 p.m. Friday, 10 a.m., 2 and 6 p.m. Saturday and 10 a.m. and 2 p.m. Sunday. $40-plus. Fox Theatre. 313presents.com
Through April 9 Dearborn
Eggstravaganza
Collect Easter eggs as they get dropped from a helicopter. Redeem prizes at the shops. Also, enjoy lawn games, a petting zoo, photos with the Easter Bunny and more. Noon-5 p.m. $7plus. Canterbury Village. canterburyvillage.com
Scooby-Doo! Mansion Mayhem
March 11-12
Lake Orion Leprechaun Days
Go green at this annual event featuring a kid-friendly DJ, petting zoo, photos with the leprechauns, fire pits and more. Advanced tickets only. 11 a.m.-5 p.m. $5/person, $5/parking. Canterbury Village. canterburyvillage.com
Join Daphne as she combs the Hall of Portraits, find the details in the music room and library with Velma, check the Kitchen with Shaggy and Scooby-Doo and search the Villain's Tinkering Workshop with Fred for clues. Take a selfie with the whole gang when the case is closed. 9 a.m.-5 p.m. Monday-Friday, 9 a.m.-3 p.m. Saturday and 9 a.m.-1 p.m. Sunday. Free w/museum admission and for members. The Henry Ford Museum of American Innovation. thehenryford.org
March 11-12
Detroit Monster Jam
Witness a fierce battle for the event championship with each skilled athlete tearing up the dirt with gravity-defying feats in 12,000-pound Monster Jam trucks. 7 p.m. Saturday and 3 p.m. Sunday. $20-plus. Ford Field. monsterjam.com
FREE
March 12 Detroit
Detroit St. Patrick's
Day Parade
Join 80,000-100,000 people celebrating St. Patrick's Day at one of the nation's largest parades, featuring floats, marching bands and more. A reserved, paid Family Fun Zone with entertainment and bathrooms is located at the beginning of the parade route on the northeast corner of Michigan Avenue and 6th Street. 1 p.m. detroitstpatricksparade.com
March 31-
April 1
Springfield Township
Spring Market
Support more than 50 local small businesses and food vendors at the Rust and Retro Vintage Market. 5-9 p.m. Friday and 10 a.m.-4 p.m. Saturday. $5/entry. The Oakland County Fairgrounds Activity Center. rustandretrovintagemarket.com
April 2
Detroit All Things Detroit Day
Get set for a day of shopping from 250 local and Michigan artists and makers, including motherhood items such as Whatup Doe De Girl tees, Mama Juice tumblers and One Dope Mama buttons, food trucks and entertainment. The event celebrates small businesses. 11 a.m.-4 p.m. $5/general admission. Sheds 3, 4 and 5, Detroit's Historic Eastern Market. iloveallthingsdetroit.com
April 21-23
Detroit Bluey's Big Play
Enjoy this live theater show with iconic sets, live actors and puppetry, based on an original new story written by Bluey creator Joe Brumm. 7 p.m. Friday; noon, 3:30 and 7 p.m. Saturday; 1 p.m. Sunday. $15-plus. Fox Theatre. 313presents.com
Through
April 30
Bloomfield Hills
Macomb Ballet Company Presents
The Little Mermaid
Get immersed with The Little Mermaid as she discovers a whole new world in this new original production. 7 p.m. Friday; 1 p.m. and 7 p.m. Saturday; 2 p.m. Sunday. $20. Macomb Center for Performing Arts. macombcenter.com
Please check events before heading out. Plus, easily find even more fun for your family at MetroParent.com/Calendar. Hover your phone's camera here, no app required!
Metro Parent's Virtual Camp Fair Month
Detroit St. Patrick's Day Parade
Photo courtesy of Tom Beaudoin
Bluey's Big Play
39 METROPARENT.COM MARCH/APRIL 2023
Photo by Darren Thomas
Spring Break Staycation Wins
Don't let FOMO guilt keep you and the kids from having a blast right here at home
BY STEFFY MCCOURT
Spring break means relaxation and family fun! Even if you aren't able to fly south for the sunshine, there is still loads of fun to be had right here in metro Detroit and Ann Arbor. We did all the legwork for you to create a one-stop-shop to a fun, affordable, and even relaxing spring break staycation.
These activities are a good place to begin planning. Check in with your local library, parks and community centers to see what activities are being offered during spring break.
Remember, a staycation is still a vacation. To keep it fun, pretend that you really are on vacation. Use paper plates. Save the laundry for later. Sleep in. This is a time for you and your family to relax and enjoy one another.
FOR THE CREATORS
$ Create a garden sculpture out of recyclables or items from Goodwill. Visit an outdoor art exhibit in the area for inspiration. Learn more about the importance of recycling by visiting your library or local waste facility.
$$ Visit a museum. Whether it's an art museum or a science museum, there are certain to be hands-on activities for your little creator! Visit the museum's website to plan and prepare before visiting. Pack a lunch to save on expenses. Don't try to tackle every single thing. That would be exhausting, and this is a vacation.
$$$ Take a class or workshop! There is a burgeoning family-art-studio scene in the area. Many studios offer canvas painting classes for children that are reasonably affordable. Creating pottery can also be fun but is a little bit pricier. If your kids like to get their hands dirty, then pottery is the way to go. If you want to keep it super simple, splurge on a nice Lego set to complete as a family at home one evening.
$ Under $20 | $$ Under $50 | $$$ Under $100
FOR THE OUTDOOR
ENTHUSIASTS
$ Go on a hike! There are so many amazing parks for family hiking in metro Detroit and Ann Arbor. All you need are some good hiking shoes and a map. Visit the library before venturing out to find nature guides to help your little ones identify the birds, animals and insects they are sure to find.
$$ Set up camp! Whether it is in the backyard or in a state park, getting away and sleeping in the great outdoors is an experience your children will treasure for years to come. If your kids have never camped before, it's a good idea to do a test run in the backyard before venturing deeper into the woods. Be sure to pack extra blankets as the nights can be cooler during the spring.
$$$ Tackle an aerial adventure! This exhilarating activity is a common team-builder for schools and businesses, but it can make your family tighter as you tackle obstacle courses at dizzying heights!
THINGS TO DO 40 MARCH/APRIL 2023 METROPARENT.COM
FOR THE FOODIES
$ Campfire food! Make a bonfire, pull up some chairs and let the kids roast their meal over the fire. Hot dogs or "Hobo Dinners" are easy and surprisingly entertaining meal options. No campfire meal is complete without s'mores! Make it snazzy by creating a s'mores board including an assortment of cookies and chocolates.
$$ Turn your home into a restaurant! Have your kids find recipes online or at the library to create one, two or several menus. Choose a theme — maybe the kids can research their family heritage or try one of grandma's favorite recipes. Stop by the dollar store and let the kids pick out décor. Invite family or friends to the restaurant. This can also be a sneaky and sweet date night for you and your partner. You will never enjoy more adorable waiters.
$$$ Does your family love pizza? Host a pizza showdown! Order pizza from a few different pizzerias — you can spread this over a few days or do it all at once. Create voting cards with different categories like "quality of crust" or "taste of sauce." Kids will have fun defining the categories that are most important to them. Share your ratings over social media or even write reviews online (a secret educational activity over spring break!) Of course, you can personalize this to fit your family's taste: tacos, kebobs, veggie burgers or cupcakes. The possibilities are endless!
Choco Town: An Immersive Journey into a Sweet Spot
Go all in on a trip into selfies and sweets
BY KARI ZAFFARANO
You don't need a coveted golden ticket to go all Willy Wonka as a family. A new experience, Choco Town, is coming to Oakland Mall in Troy, only this time, you are actually allowed to taste the sweets without anything happening!
Families can also play games, take pictures, solve riddles and discover their chocolate personalities. Also, don't miss the gift shop filled with chocolate and other goodies. Yum!
Choco Town will open be open on Thursdays-Sundays from March 16 until April 23. It takes about 60 minutes to get through.
Tips for families
Buy tickets in advance and if you're going with a large group, purchase tickets together for a reduced price.
$25-plus/ages 13-plus, $18-plus/ages 4-12, $20-plus/family or group bundle and for students and seniors, free/ages 3 and under
All minors under 16 need to be accompanied by an adult.
Make sure to bring your phone/camera because there are tons of cool photo opportunities.
Once you have satisfied your sweet tooth (as if that's even possible), make the day of it with a few other ideas for fun nearby.
Catch a movie at AMC John R 15. The theater is only a couple minutes away from the mall. Buy your tickets online to save time.
Take your family bowling at Bowl One Lanes. It has a fully stocked bar and a great menu with pizza, burgers, nachos, wings and more. Go roller skating at Skate World of Troy. To save money, buy skating tickets in advance. Be sure to check out the schedule for skating times and themes.
41 METROPARENT.COM MARCH/APRIL 2023
Very Special Fun
Looking for something to do with your child with special needs? Check out our list of ideas
BY KARI ZAFFARANO
As a parent of a child with special needs, it can be difficult to find events and activities for them. But if you're looking to find a community of people you and your child can connect with, these events might be a good place to start.
MOVIE NIGHT OUT
March 8, April 12
Address: Emagine Theatre, 200 Barclay Circle, Rochester Hills
Cost: $6/residents, $8/non-residents, plus movie ticket and concessions
Teens ages 14 and up can enjoy a movie at Emagine Rochester one Wednesday a month. Movies and show times will be emailed the week of the program. Assistance will be provided. Spots are extremely limited so pre-registration is required.
MOVIE PIZZA NIGHT
March 8, April 12
Address: Rochester Avon Recreation Authority, 500 E. Second St., Rochester
Cost: $17/residents, $21/non-residents
Teens ages 14 and up can enjoy a pizza movie night at RARA one Friday a month. This event is designed for people with special needs.
PAINTING ZOO ANIMALS
March 3
Address: Paint a Miracle Art Studio, 400 Water St., Suite LL4, Rochester
Cost: $45/residents, $54/non-residents
Ages 5-10 can have fun painting zoo animals and experiencing art. Parents and aides are welcome to help. This class is designed for people living with disabilities and other challenges. Registration required.
SENSORY STORY TIME
March 21
Address: Humane Society of Huron Valley, 3100 Cherry Hill Road, Ann Arbor
Cost: $5/child, free/under 1 and adults
The story time happens one Tuesday every month. Children ages 2-5 with special needs can enjoy interactive stories, sensory play and a tour of the shelter. Pre-registration is required.
SENSORY STORY TIME FOR ADULTS AND TEENS
March 13, April 10
Address: Bloomfield Township Public Library, 1099 Lone Pine Road, Bloomfield Township Cost: Free
On the second Monday of each month, adult and teens with intellectual or developmental disabilities (along with their caregivers) can join the library for songs, interactive stories, art projects and sensory crafts.
SENSORY SUNDAYS
March 5, April 2
Addresses: Chuck E. Cheese, various locations in metro Detroit and Ann Arbor
Cost: Free
On the first Sunday of every month, the play area will open two hours early for children with autism or sensory sensitivities. It will have reduced lighting and noise.
ST. PADDY'S DANCE
March 17
Address: Chief Financial Credit Union's Event Room, 20 S. Main St., Rochester
Cost: $20/resident, $24/non-resident
Teens ages 14 and up with special needs can celebrate St. Patrick's Day with an annual dance. Refreshments served. Registration required.
SCARLET'S PLAYGROUND
Address: Dodge Park 5, off South Commerce Road, Commerce
Cost: Free
Kids of all ages and abilities can enjoy a barrier-free all-inclusive playground named after a little girl named Scarlet who has Spinal Muscular Atrophy.
GIANT SCREEN EXPERIENCE
March 11, April 8
Address: The Henry Ford Museum of American Innovation, 20900 Oakwood Blvd., Dearborn
Cost: Check website
See Scooby-Doo films in super size in the giant-screen theater.
THINGS TO DO 42 MARCH/APRIL 2023 METROPARENT.COM
43 METROPARENT.COM MARCH/APRIL 2023
Spring Break Dreamlands
Sleep surrounded by favorite characters, art and animals in these incredible kid-themed hotel rooms
BY CORTNEY FRIES
Family vacations mean dialing up the fun, and nothing is cooler than a hotel room decorated with the kids' favorite characters or hobbies, immersing you in art, music and other interests. Check out these awesome family suites that ensure extra-sweet dreams.
Drivable Artsy Overnight in St. Louis
Characters and Amusement Galore in Orlando
Orlando boasts almost endless entertainment for kids and families. Continue the excitement into the evening hours and surround yourselves with storybook landscapes such as Finding Nemo, Cars, The Lion King and The Little Mermaid at Disney's Art of Animation Resort. In the Cars suite, enjoy a couch that looks like a red car bench. In The Little Mermaid room, you'll find shell chairs and ocean-themed curtains. The Finding Nemo family suite pops with bright colors. Rest easy in the jungle of The Lion King family suite.
Send the kids to dreamland in missile-shaped beds in Gru's Laboratory, part of the Despicable Me kids suite at Loews Portofino Bay Hotel. Savor a separate room with king bed for the parents and a total 800 square feet for the family to spread out. Then, see if you can stop giggling at Universal Studios Florida riding Despicable Me Minion Mayhem.
Dolphin and Turtle Hideaways in Clearwater
Escape to oceanfront Wyndham Grand Clearwater Beach for dolphin- and turtle-themed rooms inspired by the Dolphin Tale movies. Book the Clearwater Marine Aquarium Package to stay in the new Mavis the Sea Turtle or Winter the Dolphin bunk rooms with views of the Gulf. Not only will the kids enjoy the décor, but they'll score Winter the Dolphin and Sea Turtle plushies and two general admission tickets to the Clearwater Marine Aquarium. Plus, feel good that a portion of the proceeds will be donated to the aquarium to help care for rescued marine animals.
Angad Arts Hotel is the first hotel in the world where you can choose one of four color rooms based on emotion. Feeling free? Go for a blue room. Red is for finding your power. Green is for rejuvenation and yellow is for curiosity. Choose from standard rooms to double bunk rooms and suites. Curated art exhibits and a Play Room with board games and musical instruments that guests can play make for a memorable, inspiring visit.
Wolf Dens and Kids Cabins at Great Wolf Lodge
The whole wolf pack will be howling when you stay in a themed room at one of the many Great Wolf Lodge locations across the U.S. Splash in the water park and partake in family-friendly activities during the day, then slumber in the Wolf Den Suite in Gurnee, Illinois, which features a cave-themed sleeping area, or the KidKamp Suite in Traverse City, Michigan, which has a tent-themed bunk bed area.
Kids can nod off in Gyrosphere beds when you stay in the Jurassic World suite at Loews Royal Pacific Resort. Then brave the thrilling Jurassic World VelociCoaster at Universal's Island of Adventure, if you dare.
Aspiring rock stars will swoon over the Future Rock Star suite at the Hard Rock Hotel at Universal Orlando Resort. There's a separate room for two kids with a stage that changes colors under their feet and memorabilia from current artists.
Princess and Pirate Sleepovers at LEGOLAND Resorts
Lego lovers will fall for the amazing pirate, kingdom, Lego Friends and Lego Ninjago-themed rooms at LEGOLAND hotel locations. Not only are the sleeping quarters super cool, but kids will be psyched to meet characters, play in giant Lego bins and kick it at dance parties.
Photo courtesy of Wyndham Grand Clearwater Beach
Photo courtesy of Angad Arts Hotel
Jurassic World kids suite at Loews Royal Pacific Resort
THINGS TO DO 44 MARCH/APRIL 2023 METROPARENT.COM
Despicable Me kids suite at Loews Portofino Bay Hotel
You
of Metro Parent? Give us your feedback in our annual reader survey and help us provide the very best content for you. Not to mention, there's a chance to win $250!
What Do
Think
CHRISSY DEBOSE
is a Detroit mom who strives to live her dream while raising a 90-year-old trapped in a 6-year-old body. She loves editing videos, day dates with her friends and finding new bike routes for her city rides. She documents her entrepreneur and motherhood journey in hopes it inspires another mom. She is a fierce autism advocate.
@sociallychrissy
MY MANTRA | How I Make It Through The Day ART BY LAINEY YEHL 46 MARCH/APRIL 2023 METROPARENT.COM
The Open Road Awaits
Who says you have to plan a getaway months in advance? With spring in the air, we're all feeling a need to bust out of our winter cocoons and explore – that's especially true for our kids. Consider a weekend getaway or make some mid-winter break plans. It doesn't have to be complicated. Just your family, your trusty car and the open road ahead.
Looking for places to go? Find family fun around town and beyond in the "Ultimate Family Road Trip Guide," a special resource from your Southeast Michigan Ford Dealers and Metro Parent.
Whatever your family's destination, a Ford car, truck or SUV is up to the task. Keep your journey smooth with advanced safety features like blind-spot monitoring and lane-keep assistance. There's also plenty of legroom and Wi-Fi for your kids!
When choosing your next family vehicle ...
Looking for an adventure closer to home?
Follow local momkid duo Lauren and Roxanne in our video series for fresh ideas with a theme! Catch them each month at MetroParent.com/FordFunDays or follow #FordFunDays on Instagram.
Southeast Michigan Ford Dealers are the Proud sponsor oF Metro PArent's
GUIDE
MATE
THE
FAMILY FAMILY