Mark Seiden Real Estate Team Buyers
you're viewing this presentation virtually, any text or image in GREEN is a live link.
914.762.2200 . The Mark Seiden Real Estate Team Turning Goals into Reality . HomeMan.net 1238 Pleasantville Road Briarcliff Manor, NY 10510 914-762-2200
This Book has been Prepared Exclusively for:
Compliments of Revised 4/20/23
If
WHAT YOU'LL FIND IN THIS PRESENTATION *
The Big Question
How Many People Does it Take?
Listen to What People Have to Say Online
Welcome
Our Story
Our Road to Success
Meet the Team
Remarkable Properties for Buyers
Distinctive, Exceptional and Luxury Homes
Seiden + Solar
Mark's Awards and More
Mark in the News
Mark in the Community
Buy Smart
Search Globally
Search Locally
Tools to Make Your Home Purchase Easier
Federal Title X Lead Disclosure Law
Buyer's Bill of Rights
Buyer's Due Diligence Checklist
Estimated Purchaser's Closing Costs
Westchester School Districts
Home Owners' Warranty
The Buying Process and Offer
Steps to Successfully Purchasing a Home
A Little Humor
The Value of a Property
Comparable Market Analysis
Online Home Values
What is a Bona Fide Offer?
Additional Services
Credit Repair and Monitoring
Preferred Service Providers
Short-Selling for the Financially Distressed
El Sueño Americano Real Estate
* Since each Presentation is individualized, your copy may contain some or all of these pages.
914.762.2200 . The Mark Seiden Real Estate Team Turning Goals into Reality . HomeMan.net
Welcome [wel-kuh-m]
verb
Greet (someone arriving) in a glad, polite, or friendly way
Our Vision
As one of the top three out of over 10,000 agents in our "MLS" for over 15 straight years, and being the number one Team in Westchester and Putnam Counties, we certainly sold, and continue to market, a large number of properties for sale. And that certainly is the result of our efforts for our clients.
But those "sales and signs" mean more than just marketing houses for sale or selling a buyer a home. All of our clients are, or were, going through major life transitions each and every day during every transaction, whether the transition was desired or unfortunately forced upon them! It's not just about "buying or selling a home." It never is.
We strive to listen to and understand our clients' unique situations. We want to know their hopes, dreams and even fears. We guide people through their transition in life as everyone needs help during change!
No one should do it alone and without the knowledge and experience to move forward. That is what we do.
We feel privileged to share in some of the most important moments of our clients' lives. We appreciate their faith in us and strive to create an experience for them that is authentic, honest and inspiring.
Because, we must be successful to assist our clients through their major life transitions . . . Failing to do so, is just not an option!
Mark, Allyson and Amy did a terrific job helping us sell our home. It takes strategic thinking, street smarts, local knowledge, patience and creativity to get a deal done. And Mark and his team have it all. From day one they were attentive, focused and always a pleasure to deal with. Issues will always arise, and Mark was always ready to jump in and find solutions. Their attention to detail as we got ready for closing was off the charts helpful — highly recommended . . . thanks Mark and team.
– Stuart and Adrienne Gruskin
Welcome!
to: www.HomeMan.net/msret
Go
THE MARK SEIDEN REAL ESTATE TEAM
Our story . . .
As a true pioneer in his field, Mark was the "first" in so many respects in Westchester County and the surrounding counties. In the 1990's, Mark was the first Realtor® to place his photo on a business card, put his contact information on a "for sale" sign so buyers could get answers quickly to their questions, use "virtual tours" on the internet and print color postcards to mail out to procure buyers for his sellers, despite the prohibitive expense of printing in color at that time.
Starting in early 2000, while other brokerages continued to advertise using "old fashioned print media," Mark had the vision to realize the buyers weren't looking in newspapers anymore, but were searching on the internet. Mark made the switch from "print to digital" and never looked back. The interesting thing is . . . , all the chain and regional real estate brokerages scoffed and ridiculed his approach. Yet, within just a year or two after Mark implemented his innovative marketing strategy, the other brokerages all followed suit. Do you know of any brokerage today where agents are not putting their color photos on marketing, using online advertising, etc.? Mark prides himself on forging new ground, embracing technology and leveraging his creativity and imagination.
Throughout this presentation, you'll gain a better understanding of our team approach and the role that cutting edge marketing plays in the sale of your home.
914.762.2200 . The Mark Seiden Real Estate Team Turning Goals into Reality . HomeMan.net
Go to: www.HomeMan.net/WhatPeopleSay1
OUR ROAD TO SUCCESS
914.762.2200 . The Mark Seiden Real Estate Team Turning Goals into Reality . HomeMan.net
1961 Mark Seiden is born.
1978 Lois Seiden Real Estate is founded.
1994 Mark joins Rotary Club of Briarcliff Manor.
1997 Lois Seiden Real Estate sells to Coldwell Banker.
2002 Mark is #1 Coldwell Banker Westchester Agent for fifth straight year.
2003 Mark leaves Coldwell Banker to open Mark J. Seiden Real Estate, Inc.
2004 Mark opens El Sueño Americano Real Estate.
2005 Allyson Davidov joins the Team.
2009 Mark obtains CDPE designation and moves into larger office in Briarcliff Manor.
2013 Mark celebrates 20 years selling real estate.
2015 Mark receives his 100th online testimonial on Zillow.
2016 Mark becomes National Coach with Workman Success Systems.
1979 Mark graduates from Ossining High School.
1992 Mark and Amy get married.
2014 Mark sells his 1,500th home.
1983 Mark graduates from Cornell University.
1993 Mark Seiden starts real estate career, joins Lois Seiden Real Estate.
2006 Mark receives IFCA Outstanding Community Service Award.
2008 Mark changes company name to Mark Seiden Real Estate Team. Mark sells his 1,000th home.
2023 Voted a Reader's Choice winner of Westchester Magazine's 2023 Best of Westchester for "Best Real Estate Office" and "Top Real Estate Agent in Westchester."
MEET THE TEAM
Mark Seiden was born to become a real estate leader and professional coach. As a graduate of Cornell University with post-graduate credentials from the University of California–Berkley, he began his career in 1993 at Lois Seiden Real Estate of Westchester County, New York, and was the agency's top agent each year until it was sold in 1997. He continued his ascent by earning a position as the Number 1 Agent for all of Westchester County at Coldwell Banker Residential Brokerage for five consecutive years (1997-2002). In 2003, he founded Mark J. Seiden Real Estate, Inc., rebranding it as the Mark Seiden Real Estate Team in 2008.
Since 2004, Mark was and continues to be ranked among the Top 3 Agents for selling single-family homes in all of Westchester/Putnam Counties (over 10,000 agents) — ranking Number 1 in 2008, 2014 and 2015.
A natural mentor and gifted communicator, Mark and his work have been featured in articles in the New York Times, New York Post, Real Estate In-Depth, Westchester Magazine and numerous other publications. Most recently, Mark was recruited in 2016 by Verl Workman of Workman Success Systems, who is recognized by Inman as one of the top 25 coaches. Mark's role is to coach other Realtors , sharing his own experiences so that others may benefit. In his spare time, Mark loves to cook, spend time with his family and play tennis.
MATTERS MOST?
In 20+ years Mark has sold over 1,600 properties and counting
914.762.2200 . The Mark Seiden Real Estate Team Turning Goals into Reality . HomeMan.net
. .
Mark Seiden, Rainmaker/Team CEO
WHAT
HISTORY, KNOWLEDGE,
.
R
Allyson Davidov, Listing Partner
Allyson joined The Mark Seiden Real Estate Team in 2005. As Listing Partner for the past 10 years, she has led the seller-representation side of the Team in establishing Mark J. Seiden as a Top 3 Agent in all of Westchester County and has been instrumental in closing over 400 properties.
Proficient in the art of selling, negotiating, problem-solving and closing deals, she draws on her experience from the licensing industry (where she worked on licensing the World Wildlife Fund). When it comes to selling homes, Allyson uses her natural energy and enthusiasm to make her clients the happiest sellers in the world.
Allyson is active in the local real estate environment, participating in seminars, networking events and community outings in order to meet new people and build enduring relationships.
A long-time resident of Ossining, Allyson has lived in the metropolitan New York area for over 30 years. She grew up in Massachusetts, received her undergraduate degree at the University of Vermont and a Master's degree in psychology from New York University. Although a lifelong Patriots and Celtics fan, Allyson has shed the Boston accent and raised a family full of NY Knicks fans. She enjoys reading, playing tennis, movies and 70's music.
INDUSTRY EXCELLENCE & EXPERIENCE
In 10+ years Allyson has sold over 400 properties and counting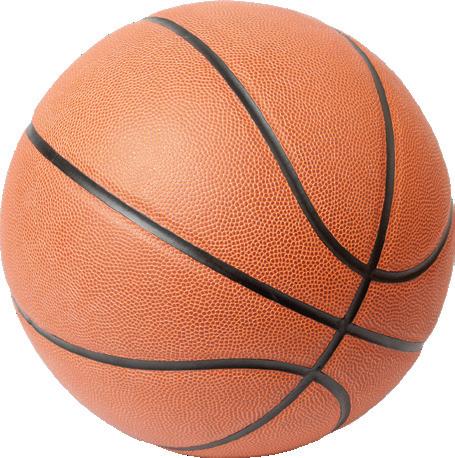 914.762.2200 . The Mark Seiden Real Estate Team Turning Goals into Reality . HomeMan.net
. . .
Buyer and Showing Partners
Allison Imondo, Senior Buyer's Partner
I epitomize professionalism and integrity, while providing the most efficient service in the industry. My strong negotiating abilities and first-rate communication skills are what my clients value and appreciate the most.
Rob DeCourcey, Buyer's Partner
As a lifelong resident of Westchester County and 20 years of experience in the marketing industry, my knowledge of the area is strong. I have acquired expert training in the real estate industry which assures my ability to make your home buying experience a complete success.
George
Gabor, Buyer's Partner
Being a 30 year resident of this area, I am known to be a strong negotiator who understands the unique complexities of the real estate transaction from beginning to end. I use my expertise to educate and guide my clients through the entire process to a successful conclusion.
Michele Hamburg, Buyer's Partner
I am driven by a desire to help my clients find their dream home, while making the process as seamless as possible. I bring a wealth of knowledge, integrity and attention to detail to all my transactions. Creating lasting relationships is very important to me, as I strive to get to know my clients and their dreams.
Jennifer Mattei, Buyer's Partner
"A home is held close to one's heart, it's where lifelong memories are made and cherished." Believing this is why I attentively dedicate my work to the needs of my clients. Coupled with a knowledgeable and professional team, my passion for high standards is met and given to you as a key to unlock the door to your cherished dream.
Leon Stokes, Showing Specialist
Making people happy is not just what I do . . . It's who I am and what I bring to the table. My work ethic is second only to my dedication and commitment to you. In my spare time, I love spending time with family and friends, walking my four "fur" babies.
914.762.2200 . The Mark Seiden Real Estate Team Turning Goals into Reality . HomeMan.net/Radio-Podcast
Client Care Specialists
914.762.2200 . The Mark Seiden Real Estate Team Turning Goals into Reality . HomeMan.net
Eiddie Baret Office Manager/ Listing Coordinator
Stephanie Tapia Director of Fun Times
Angel Diego Transaction Coordinator
Amy Seiden Marketing Manager
Angeli Sediego Client Care Coordinator
914.762.2200 . The Mark Seiden Real Estate Team Turning Goals into Reality . HomeMan.net EVERYONE HAS ADVICE WHEN YOU'RE BUYING A HOME, BUT IS IT GOOD ADVICE? With an expert buying team and stellar client care specialists the Mark Seiden Real Estate Team will always give you the best advice when it comes to buying a home! Go to: https://www.HomeMan.net/MarksCommercial
The Big Question
Go to: www.HomeMan.net/WhatPeopleSay1
Question [kwes-chuh n]
noun
a sentence worded or expressed so as to elicit information
Let's ask this question about another profession—
Are all lawyers the same? The law is the law and it is the same for everyone, correct? And, the law is written somewhere that all the Judges and Lawyers use, yes? Does that mean all lawyers win the same number of cases, represent clients and litigate in court in the same way? They all have the identical license, but does every lawyer have the exact same talent . . . and winning results?
Isn't that the same for real estate agents too? Don't they all have the same license and work with the same homes on the MLS, buyers, sellers and other agents?
So, does that mean that each agent will have the same results in this market? Let's see . . .
I only have fabulous things to say about working with Mark Seiden and his exceptionally talented and compassionate team. As a first time home buyer, Mark was able to guide me in the process to buy the perfect home for me and my family. Mark shared his expertise and was always available to help in every way that he could. Mark was excellent at helping to ensure that my purchasing power was matched with a great house and that all details were covered along the way. I can wholeheartedly recommend the Seiden team to help others have the great experience I did!
"Do you think you will buy your home for the same price no matter which agent you select?"
– Jean Walsh
Question: Do You Think You Will Buy Or Sell A Home For the Same Price No Matter Which Real Estate Agent You Select?
Answer: Obviously NOT!
If you need to buy or sell a home, do you think you will buy or sell a home for the same price no matter which real estate agent you select? Do you think that out of over 10,000 agents that work in Westchester County, that all agents have the same strategic pricing, marketing, negotiating and deal making skills? Your agent is responsible for successfully coordinating, managing and negotiating with a multitude of professionals. And, you need the best in the business!
Question: How Many Real Estate Agents Do You Get When You Hire a Real Estate Company to Represent You? Answer: Probably Just One!
When you hire us, you get much more than just an agent! You hire a dedicated TEAM. We'll provide you with the ultimate customer service, keen negotiating skills and ongoing communication. So, if you are selling a home, we know how to market the home to maximize the buyer traffic as well as how to navigate the complexities of bidding wars. We WILL get you a HIGHER PRICE. And if you're buying a home, we'll negotiate to get you the best price and terms possible!
Still wondering about our company? Read what clients have to say about our team. Check out our 150+ testimonials on numerous sites by visiting HomeMan.net! You deserve a local real estate company that is small and flexible to meet your needs combined with the infrastructure and resources of a large brokerage— the best of both worlds!
We may not be bigger…we may not have as many offices…and we may not have as many agents as our competitors. But, when it comes to negotiating the best price and terms for our sellers and buyers, Mark Seiden and his Team are just BETTER…Isn't that what you want?
1238 Pleasantville Road, Briarcliff Manor, NY 10510
We LOVE TO Celebrate Our Clients!
Five times a year, The Mark Seiden Real Estate Team hosts events for our past and current clients to thank them for their business and awesome referrals!
Our Events:
Spring: Shredding Event
Held at our office, we host a shredding event! Now you may safely dispose old or unwanted confidential documents. And, the best news: the shredding company will recycle 100% of the paper that is shredded. Recycling one ton of paper saves 17 mature trees! Light refreshments provided. Open to our clients and the public for a $20 donation. All donations will go to The Ossining Food Pantry.
Mid-Summer: Wine Tasting Event
Held on a spring evening, we host a wine tasting event at The Briarcliff Manor! Our clients sample some wonderful wines and delicious fare all while enjoying an adult evening!
Late Summer: Movie Event
We host a private screening of a newly released movie! This event is FREE to our clients and is open to the public. Refreshments are available.
Winter: Thanksgiving Pie Event
To show our gratitude, we offer FREE pies to our clients. Last year, we gave away over 250 pies! We host a sweater/coat drive, (donated to local organizations) and serve as a drop off center for the U.S. Marines Toys for Tots Campaign!
Client Testimonial:
From start to finish Mark Seiden, Allyson Davidov and the entire team were professional, helpful and caring in what could have been a very stressful process for my wife and me. After getting a new job opportunity across the country we were in a tough situation of having to move before selling our home. Selling your home can be scary and overwhelming but the team was there to answer every question we had and took us through the entire process one step at a time. From staging, to photos, open houses, advertising, offers and closing they were able to guide and us and get us to the end point. HIGHLY RECOMMENDED.
Z. Gill, 47 Justamere Drive, Ossining
For more information about our Client Appreciation Events, Go to: HomeMan.net/Client-Appreciation-Events
HOW MANY PEOPLE AND PROFESSIONALS ARE
Do you think the only thing a Real Estate Agent will do is "put the seller's home on the computer" or "unlock the door to show a buyer a home?"
The fact is, your Real Estate Agent is responsible for successfully coordinating, managing and negotiating with everyone who is shown on the
following lists, which is based on a typical transaction.
Your Agent's responsibility is to make sure every participant gets the job done!
2 Sellers' Real Estate Agent & Broker/Manager of office (follow Policies/Procedures/Ethics and Law)
2 Buyers' Real Estate Agent & Broker/Manager of office (follow Policies/Procedures/Ethics and Law)
2 Sellers (Privately owned, Estate, Foreclosure-Bank Owned, Short-Sale, etc.)
3 Sellers' friends/family/work associates who provide advice/counsel
2 Buyers
3 Buyers' friends/family/work associates who provide advice/counsel
1 Home Inspector (general inspection)
1 Specialty Inspector (termite, septic, buried oil tank, well, pool, HVAC, etc. inspection) 1 Radon Lab Technician to analyze test sample
3 Mortgage Lending Institution: Representative/Agent/Broker, Processor and Underwriter 1 Property Appraiser selected by Mortgage Lending Institution 2 Sellers' Attorney with a legal assistant (includes secretarial, administrative and paralegal) 2 Buyers' Attorney with a legal assistant (includes secretarial, administrative and paralegal) 1 Bank Attorney 2 Title Insurance Researcher/Clearance Officer plus representative at closing
But if everything is not in order or more compicated, you may have to add . . .
914.762.2200 . The Mark Seiden Real Estate Team Turning Goals into Reality . HomeMan.net
# of People
Type/Title/Profession of Participant
1 Building Inspector to verify any C of O, open permit, expansion items (Title company performs a municipal search) 1 Tax Assessor to provide and explain "Property Card" (Title company researches during municipal search) 1 Tax Receiver to verify all property taxes have/have not been paid by sellers
2 Homeowners' Insurance: Representative/Broker/Agent and Underwriter
33
INVOLVED IN YOUR REAL ESTATE TRANSACTION?
# of People Type/Title/Profession of Participant
3 If property is rented: Tenants (A property may have more or less tenants)
2 If Homeowner/Condo Association: "Board member/Management company administrator: write letter of 'Right of first refusal'"
5 If Co-Op: Co-Op Board members for interview process (A Co-Op board may have more or less members)
3 If other inspection conditions/upgrade items need to be evaluated/proposed: Additional "Trades/Professionals" (Plumber, Electrician, Architect, Roofer, Contractor, Painter, Basement Water Mitigation Contractor, Heating/Air Conditioning, Landscaping, Swimming Pool, Well Water Lab Technician, etc. . . .)
1 If require electrical additions/changes for C's of O/Permits: NY State Electrical Inspector
1 If require "ceiling height variance" for basements: C's of O/Permits: NY State Building Inspector/Code Enforcer
1 If Lending Institution requires new/updated survey: Surveyor
1 If property is "over-assessed:" Property Tax Assessment Reduction Specialist
1 If mortgage is for more than 80% financing: PMI Underwriter
1 If Sellers or Buyers purchase a Homeowners' Warranty: Home Warranty Processor
1 If there are any Wood Destroying Insects: Exterminator
1 If Buried Oil Tank fails vacuum/soil tests: Buried Oil Tank Remediation company
1 If Buried Oil Tank has or needs "Oil Tank Insurance:" Buried Oil Tank Insurance company
1 If Mold is present in the property: Mold/Environmental Specialist
1 If Radon Gas valuation exceeds 4.0 pCi/L in lowest level: Radon Mitigation Installation company
1 If Well Water valuations exceeds legal limits: Well Water system company
1 If property has or is in need of a Water Treatment System: Water Treatment System installer/service provider
4 If Short Sale: Loss Mitigation representative, the "investor" (owner of loan), plus 2 Broker Price Opinion Agents
63
And still counting, because sometimes there are even more people involved . . .
After reading these lists . . . do you still think your deal will be as successful no matter which agent you select?
The Mark Seiden Real Estate Team Agents know how to successfully negotiate a transaction. They will get your deal closed at the best price and terms the market will bear!
914.762.2200 . The Mark Seiden Real Estate Team Turning Goals into Reality . HomeMan.net
LISTEN TO WHAT PEOPLE HAVE TO SAY ONLINE
Jack Castaneda — 5 ★
We have worked with the Mark Seiden Real Estate Team since 2001, first as a purchaser of our home in Briarcliff Manor and then as a seller this year. Both times, Mark Seiden's team came through with flying colors. As buyers, he found us the perfect house in a great neighborhood with an excellent school system for our family while quickly selling our townhouse in Dobbs Ferry. Thanks to Mark's knowledge and expertise, the closing and move went through smoothly without any problems. When it came time to sell my house in Briarcliff Manor this year, we knew he was the Realtor for us. If you are buying or selling any real estate in Westchester County, this is the best company in New York.
Jack and Janet Castaneda, November 6
Michael Turco — 5 ★
Mark and the team sold our house and helped us buy our new home. Mark and the team really worked hard and it shows in the quality of work that was performed. Dedication and experience no matter the price of the home. We are the perfect example and I am always telling people our story and experience using the Mark Seiden team.
November 21
After 3 frustrating years of attempting to sell our home with other agencies, we hired Mark and his team and had an accepted offer within 4 weeks. We were thrilled with the results Mark and Allyson got. Our home sold quickly and we got significantly more than any of the offers we had gotten in the past. Mark's team was exceptionally professional and helped us navigate a difficult real estate market.
Trust Mark and his team to work quickly, getting you top value on your home with state-of-the-art marketing systems, strategies and techniques. Mark is also a shortsale and distressed property expert.
szavo54 reviewed Mark Seiden 10/20 Helped me sell a home
We were sellers and words cannot describe the incredible experience my family had with Mark Seiden and his entire group of professionals. There aren't enough adjectives in the dictionary. From start to finish it's nothing but the best service throughout your purchase or sale. It starts with a friendly face and a genuine desire to help; honesty & integrity; local knowledge and how to prepare your home for sale. The process is simple and if you follow it, you will sell your home quickly and at the top of the market. And if you're a buyer, he will negotiate the best price and terms to save money. The follow up attention is out of this world and is second to none, and the team as a whole, is excellent! I spent 36 years in the corporate world and haven't seen this type of dedication from Fortune 500 companies and other Blue Ribbon firms. There are Realtors® and then there is Mark Seiden, the "Gold Standard" in the industry. The choice is yours, we couldn't be happier!
914.762.2200 . The Mark Seiden Real Estate Team Turning Goals into Reality . HomeMan.net Go to: https:// vimeo.
★
★ ★ ★ ★
To Read More Reviews Go to: www.HomeMan.net
REMARKABLE PROPERTIES FOR BUYERS
Remarkable Properties
Distinctive, Exceptional and Luxury Homes
We sell Estates, Hudson-River-View Properties, Horse Properties, Antique and Historic Homes, New-Construction-Estate Homes, Penthouses and more, like no other Brokerage in Westchester County!
The Mark Seiden Team evaluates a home's value so as to be able to procure the home quickly at the best price the market will bear. Each buyer is provided a unique and unparalleled evaluation program tailored specifically for each buyer's needs. As an independent and privately held real estate firm, we are able to quickly implement new and unique programs, and industry innovations, as they become available.
914.762.2200 . The Mark Seiden Real Estate Team Turning Goals into Reality . HomeMan.net
SEIDEN + SOLAR = SUSTAINABILITY!
How is the Team helping the world right now?
In the summer of 2011, we installed solar panels on our Briarcliff Manor real estate office building. We are pleased about being more environmentally conscious, aside from any possible future financial benefits.
Solar energy is SUSTAINABLE and RENEWABLE so we'll never run out of it and that's a GREAT thing! Here's to creating a greener planet for our friends, neighbors, children and our children's children!
914.762.2200 . The Mark Seiden Real Estate Team Turning Goals into Reality . HomeMan.net
MARK'S AWARDS AND MORE
Awards Galore!
Throughout the past 20+ years, Mark, with his Team, has received many, many awards recognizing his multi-million dollar sales. Additionally, he has received many awards recognizing his community service including
the prestigious Rotary Paul Harris Fellow award and the IFCA Executive Director's Outstanding Community Service Award. Here is just a sampling of the recognition he's received from the real estate industry and the local community!
914.762.2200 . The Mark Seiden Real Estate Team Turning Goals into Reality . HomeMan.net
MARK IN THE NEWS
Extra, Extra, Read All About Us!
Many prestigious publications—international, national and local—including The New York Times, the New York Post, Reuter's News and Westchester Magazine, have reached out to Mark for his real estate expertise over the
years. He has been featured in numerous publications, TV, video spots and radio covering many topics from market conditions to foreclosure to general real estate trends. Here is just a sampling of the print press coverage!
The Mark Seiden Real Estate Team Turning Goals into Reality Go to: www.HomeMan.net/In-The-News
MARK IN THE COMMUNITY
The Team lives in and is part of this community!
Mark values the importance of business community involvement, demonstrated by his activities and his commitment to local organizations. He participates in many local events such as village and town fairs, hosting dinners for the Ossining Children Center,
being active in the local Rotary Club (including serving as President), sponsoring the local education foundations, the little league baseball teams, high school productions and much more. These two pages are just a sampling of his involvement!
914.762.2200 . The Mark Seiden Real Estate Team Turning Goals into Reality . HomeMan.net
Buy Smart
Buy [bahy] verb, present tense Obtain in exchange for money
Smart [smahrt] adjective
Shrewd or sharp, as a person in dealing with others or as in business dealings
Information is Power . . . . Power creates incredible results
Many buyers feel that buying a home is just calling an agent and then seeing the inside of a home. Unfortunately, that is far from how it really works. How do buyers know which houses to see? How do buyers remember one home from another? What do buyers need to ask to ensure they are making the right purchase at the right price? When YOU find the home YOU want . . . what's next?!
We created a process and step-by-step guide to ensure that your home purchase is organized so you have all the information you need to make the right
decision . . . and to ensure we promote you, in the most positive way possible, to convince the sellers to take YOUR offer as close to Your price and Your terms.
As a first time home buyer, I experienced the problems, brutal inspection issues and the trauma of a negotiation whereby possibly, not buying the home my wife (who had just given birth to our first child months earlier) really, really wanted. In this day and age, there are so many people out there that claim to be real estate agents. Why would I want to trust my first time home buying experience to someone who works in real estate part time? This is why I decided to use the Mark Seiden Real Estate Team in helping me buy my first home. Even though Mark's office is in Briarcliff Manor, Westchester County and the home I bought is in Dutchess County, he is a full time Realtor that knows his stuff! And negotiation skill is negotiation skill no matter where the best agent is! Buying a home was such a scary process for us! And with the very thought of how much money everything was going to cost, I had to have someone knowledgeable on my side and holding my and my wife's hands through the whole process. It made our very first purchase a lot easier. Mark is a no nonsense kind of guy and really explained things in ways I can appreciate and understand. His sales staff put together an "attack plan" for searching for a home and within a few short months I had my dream house and property. And when it came to the negotiations, this is where Mark really shined. We never thought we'd get the home at the price we paid. I definitely recommend anyone looking for a Realtor to call Mark and his team. He and his team just get it done!
– Brian and Christina Lufker
914.762.2200 . The Mark Seiden Real Estate Team Turning Goals into Reality . HomeMan.net SEARCH GLOBALLY Go to: www.HomeMan.net
Go to: www.LowerHudsonValley Properties.com/ SEARCH LOCALLY
FEDERAL TITLE X LEAD DISCLOSURE LAW
Every purchaser of any interest in residential real property on which a residential dwelling was built prior to 1978 is notified that such property may present exposure to lead from lead-based paint that may place young children at risk of developing lead poisoning. Lead poisoning in young children may produce permanent neurological damage, including learning disabilities, reduced intelligence quotient, behavioral problems, and impaired memory. Lead poisoning also poses a particular risk to pregnant women. The seller of any interest in residential real property is required to provide the buyer with any information on lead-based paint hazards from risk assessments or inspections in the seller's possession and notify the buyer of any known lead-based paint hazards. A risk assessment or inspection for possible lead-based paint hazards is recommended prior to purchase.
Disclosure of Information on Lead-Based Paint and/or Lead-Based Paint Hazards
Lead Warning Statement
Every purchaser of any interest in residential real property on which a residential dwelling was built prior to 1978 is notified that such property may present exposure to lead from lead-based paint that may place young children at risk of developing lead poisoning. Lead poisoning in young children may produce permanent neurological damage, including learning disabilities, reduced intelligence quotient, behavioral problems, and impaired memory. Lead poisoning also poses a particular risk to pregnant women. The seller of any interest in residential real property is required to provide the buyer with any information on lead-based paint hazards from risk assessments or inspections in the seller's possession and notify the buyer of any known lead-based paint hazards. A risk assessment or inspection for possible lead-based paint hazards is recommended prior to purchase.
Seller's Disclosure
(a)Presence of lead-based paint and/or lead-based paint hazards (check (i) or (ii) below):
(i) ______Known lead-based paint and/or lead-based paint hazards are present in the housing (explain).
(ii) _____Seller has no knowledge of lead-based paint and/or lead-based paint hazards in the housing.
(b)Records and reports available to the seller (check (i) or (ii) below):
(i) ______Seller has provided the purchaser with all available records and reports pertaining to leadbased paint and/or lead-based paint hazards in the housing (list documents below).
pertaining to lead-based paint and/or lead-based paint
914.762.2200 . The Mark Seiden Real Estate Team Turning Goals into Reality HomeMan.net
_______________________________________________________________________________________
_______________________________________________________________________________________
BUYER'S BILL OF RIGHTS
We put together a "Buyer's Bill of Rights" so you, the consumer, will know exactly what you may expect from your Mark Seiden Real Estate Team Buyer's agent, how we are allowed to assist you and with what certain information we are not allowed to provide to you "by law." So, please take the time to familiarize yourself
with these "rights" and "checklists" as we take them very seriously. We want to ensure your experience in finding a property with us will be the best possible. And be assured, we will absolutely do much, much MORE than what is listed here… but we had to start somewhere!
Your Buyer's Agent along with the support and assistance of our team will . . .
1. Act in accordance with the Realtor Code of Ethics at all times.
2. Assist you to ensure you are "pre-qualified" with a lending institution to purchase a property.
3. Give you, without limitation, undivided loyalty, obedience, full disclosure, confidentiality, duty to account and exercise reasonable care. (In a "Dual Agency" or "Conflict of Interest" situation, there are limits to some of these duties.)
4. Disclose all facts known to me materially affecting the value or desirability of a property, except as otherwise provided by law.
5. Follow the rules and regulations of the all Federal, State, County, City, Town and Village "Fair Housing laws" that pertain, as per the location of the property.
6. Treat you with utmost courtesy and consideration.
7. Educate and counsel you on the process of the home sale process.
8. Ensure that you are ready, willing and able to make a purchase.
9. Show you houses based on your needs and wants, except as provided by law.
10. Provide a "comparable market analysis" to provide you with an estimated "fair market value" price range for any property of interest.
11. Submit all offers and communicate all counter-offers accurately, timely and diligently.
12. Negotiate with best efforts to attain a price and terms of a deal that are acceptable to you and the seller.
13. Answer all your questions and concerns, or assist in finding a resource for you, in a prompt manner.
14. Assist you to verify taxes and legal "heated square footage," and to assist you to ensure "Certificates of Occupancy/Completion" are on file with the building department.
15. Assist to obtain utility, maintenance costs and other vital information for any property of interest.
16. Keep you informed in a timely basis as to the status of your transaction.
17. Coordinate any/all inspections of a property and assist in evaluating and providing resources to determine the costs and severity on any reported defects found on a property.
18. Follow-up with your lending institution's mortgage representative to assist in ensuring that the mortgage process runs smoothly to attain a "mortgage commitment" and a "clear to close."
19. Monitor and be available for assistance and counsel during the attorney review process to expedite attaining executed contracts.
20. Follow-up on any issues that survive closings, i.e., escrowed issues, until all matters are resolved.
. . .
1. Violate the Realtor Code of Ethics.
2. Guarantee or Warranty any opinions given by any inspector, counselor, website, etc. provided to you during the home sale process.
3. Show homes according to the racial, religious or ethnic characteristics of the neighborhood.
4. Give you any opinion or statistic regarding the demographics, school system or crime rate of any particular neighborhood.
5. Hide from a seller any facts that will affect the buyer's ability and/or willingness to perform-infull, a contract-of-sale to acquire seller's property that are not inconsistent with my fiduciary duties to the buyer.
6. Offer advice as to what price to pay for a property or to advise where to start or end an offer.
914.762.2200 . The Mark Seiden Real Estate Team Turning Goals into Reality . HomeMan.net
Your Buyer's Agent will not
BUYER'S "DUE DILIGENCE" CHECKLIST
We put together a "Buyer's Due Diligence Checklist" in order to provide a "checklist" of the top 12 items to research when purchasing a property. Buyers must not solely rely on any verbal information provided by agents, sellers, neighbors, non-licensed "experts," etc. or any printed materials
1. BUILDING CODE/ZONING COMPLIANCE: Consult with the local building department to assure that the intended use of the Property will comply with local zoning requirements and with any recorded restrictive covenants and conditions. Determine whether a certificate of occupancy has been issued for the Property and if building permits and final inspections were obtained for any remodel work at the Property, if applicable.
2. HAZARDOUS WASTE AND TOXIC SUBSTANCES: Consult with appropriate professionals regarding the possible existence of hazardous wastes and toxic substances on the Property, including, but not limited to, asbestos, radon gas, lead, lead-based paint, mold or any illegal substances including methamphetamines.
3. SURVEYING AND STAKING: Procure a survey, if it exists. Without an accurate survey of the Property, a Buyer cannot be certain as to the boundaries of the Property, or that any improvements on the Property are not encroaching upon adjoining parcels of property, or that improvements located on adjoining parcels of property do not encroach onto the Property.
4. FLOOD ZONE AND INSURANCE: If the Property is located in a "Flood Zone" as identified as a Special Flood Zone Hazard Area (SFHA), the mortgage lender may require that Buyer obtain and pay for flood insurance on the Property and its improvements.
5. HOMEOWNERS INSURANCE: Consult directly with insurance companies of Buyer's choice regarding the availability and costs of homeowner's insurance for the Property.
6. TITLE ISSUES/HOMEOWNER'S ASSOCIATION: Title insurance companies offer a variety of title insurance policies that provide different levels of coverage. A buyer should carefully review with legal counsel and with the title insurer: (a) the available title insurance coverage; (b) the contents of any Commitment for Title Insurance on the Property; and (c) the contents of all documents affecting the Property that are a matter of public record, including, but not limited to and any restrictive covenants or a Homeowners Association ("HOA"). Inquire directly with the HOA regarding all matters that may affect the Property, including, but not limited to, existing and proposed budgets, financial statements, present and proposed assessments, dues, fees, rules and meeting minutes.
7. PHYSICAL CONDITION: Hire a licensed home inspector to examine all physical aspects of the Property, including, but not limited to: built-in appliances; plumbing fixtures and systems; heating, air conditioning systems and components;
provided that are not verified from an official government, legal or licensed professional source. Please review the following items with the appropriate professionals before proceeding with any real estate transaction.
electrical wiring, systems, foundation; roof; structure; exterior surface (including stucco), exterior features and equipment; pool/spa systems and components; any diseased trees or other landscaping; past use of the Property; and moisture seepage and damage from roof, foundation or windows. Also, regarding possible geologic conditions at or near the Property which may include, but are not limited to, soil and terrain stability, the existence of wetlands, and drainage problems.
8. SQUARE FOOTAGE/ACREAGE: Verify the square footage or acreage through any independent sources, local building departments or means deemed appropriate by Buyer. In the event the Company provides any numerical statements regarding these items, such statements are approximations only and are not warranted.
9. UTILITY SERVICES: Investigate the location of utility service lines and the availability and cost of all utility services for the Property including, but not limited to, sewer, natural gas, electricity, telephone, and cable TV. The Property may not be connected to public water and/or public sewer, and applicable fees may not have been paid. Septic tanks may need to be pumped. Leach fields may need to be inspected. Contact the water service provider for the Property and with other appropriate professionals regarding the source, quality, and availability of water for the Property; and regarding all applicable fees and costs (including, without limitation, connection fees, stand-by fees and service fees), use and regulatory restrictions and ownership of water rights and water system. A well and well system may require inspection.
10. HOUSING COMPLIANCE: Consult with appropriate professionals regarding neighborhood or property conditions including, but not limited to: schools; proximity and adequacy of law enforcement; proximity to commercial, industrial or agricultural activities; crime statistics; fire protection; other governmental services; existing and proposed transportation; construction and development; noise or odor from any source; and other nuisances, hazards or circumstances.
11. PROPERTY/SCHOOL TAXES: Verify all property taxes, including School, Village, Town, City, County and State, and to investigate the existence of any tax exemptions. Buyer is also advised to research as to any impending tax assessment increases or decreases due to any reassessment on the subject property or Town/City wide. If the Buyer has any questions regarding property tax requirements, consult directly with the Town and/or City Tax Assessor's Office.
12. INCOME TAX/LEGAL CONSEQUENCES: This transaction has tax and legal consequences. Consult with appropriate legal and tax advisors regarding any real estate transaction.
914.762.2200 . The Mark Seiden Real Estate Team Turning Goals into Reality . HomeMan.net
ESTIMATED PURCHASER'S CLOSING COSTS
These estimates are not warranted or guaranteed costs.
This list is compiled only as a guideline to assist the Purchaser in estimating costs. Actual costs may be significantly higher or lower depending on the Purchaser's specific
Bank/Funding Co./Lender Charges
Points/Origination Fee (1 point = 1% of mortgage)
Appraisal Fee
$500.00
Lender's Attorney Fee
Daily Interest
$850.00
monthly mortgage payments
÷ 30 days
PMI Premium (Applicable to loans over 80% LTV) (mortgage amount x rate)/12.
Rate varies based on loan to value
Tax Service Fee
Rate: 1/3% to 1%
$ 80.00
Flood Certification Fee
Underwriting Fee
Other Fees
$ 25.00
$700.00
$250.00
New York State Mortgage Tax (Westchester County except Yonkers) approx. 1.05% of mortgage amount
NYS/County Recording Fees
Title Insurance
Owner/Fee Policy
$300.00 to $500.00
approx. ½% to ¾% of property price
Mortgage/Bank Policy (included in above)
Property Searches (Tax, Municipal & C of O)
$350.00
Survey Inspection $100.00
Mortgage Policy Endorsements $100.00
Bankruptcy Search $100.00
Patriot Act Search $100.00
Gratuity/Tip to Title Closer (Discretionary)
$ 75.00
terms of sale. A more accurate estimate, based on the Purchaser's actual transaction, is available from the lending institution processing the actual loan.
Non Bank/Funding Co./Lender Expenses
Buyer's Attorney Legal Fee: $900.00 - $2,000.00
Buyer's Inspection Fees (Home Inspection(s): (Including but not limited to General, Insect, Radon, Well Water, Buried Oil Tank, Septic, etc.)
$450.00 - $1,400.00
Insurance, Home Owners (Fire/Hazard) Premium: $700.00 - $1,200.00
New Survey (if necessary)
$ 750.00 -$1,500.00
Mansion Fee, NY State: 1% of entire price of property if price of property exceeds $1,000,000.
Other: Disbursements: overnight courier delivery charges, postage, copying, transportation and all costs associated with the transfer of the property.
Additional Services: subsequent contract preparation or review, negotiation of sales terms, out-of-county closing attendance, pre or post-closing agreements and/or escrows, resolution of contract or mortgage disputes through litigation or otherwise, other post closing disputes, preparation of correction deeds, preparation of atypical documents ie: power of attorneys, etc.
Estimated bank escrow: fund requirements for taxes and insurance and/or to reimburse seller for taxes paid in advance.
Months required
Property Taxes: School/Town/City/County/Village
Insurance:
6 months
Fire/Hazard 2 months
PMI 2 months
914.762.2200 . The Mark Seiden Real Estate Team Turning Goals into Reality . HomeMan.net
Frequently Used Mortgage Terms
Adjustable Rate Mortgage (ARM)
– A type of mortgage loan on which payments may be adjusted as frequently as each month based on changes in the ARM interest rate index. (Each individual contract may stipulate interest rate limits and frequency of payment adjustments, known as caps.)
Amortization – The repayment of a debt in a specified number of equal periodic installments that may include a portion of principal and accrued interest.
Annual Percentage Rate (APR) – The annual cost of a mortgage, including interest, loan fees and other costs.
Appraised Value – The estimated value of a home established by a professional who has a knowledge of real estate prices and markets.
Assumability – The ability of a mortgage loan to be taken over by a new borrower.
Debt-to-Income Ratio – The ratio of monthly debt payments to monthly gross income. Lenders use a housing ratio (mortgage payment divided by monthly income) and a total ratio (all debt including the mortgage payment) to determine whether a borrower's income qualifies him or her for a mortgage.
Deferred Interest – When monthly mortgage payments do not cover all the interest due, the interest not covered is added to the unpaid principal balance. This is also referred to as negative amortization.
Down Payment – The amount of the purchase price a buyer pays, in cash, at the time the loan originates.
FHA Loan – A loan insured by the Department of Housing and Urban Development of the Federal Housing Administration.
Fixed Rate Mortgage – A mortgage loan with a constant interest rate and payment throughout the life of the loan. The interest rate and payment amount are established at the time of origination.
Fully Indexed Interest Rate – This interest rate is the sum of the index on an adjustable rate mortgage plus the margin.
Index – Any number of economic indicators lenders use to calculate interest rate adjustments for adjustable rate mortgages. Examples include the 12-MTA, 11th District Cost of Funds, and LIBOR rates.
Initial Interest Rate – The introductory rate on an ARM, which usually changes at the first rate adjustment.
Interest Rate Cap – The most the interest rate on an ARM can increase or decrease at each adjustment period.
Lifetime Interest Rate Cap – The maximum the interest rate on an ARM can increase or decrease over the life of the loan. Sometimes this is called the "ceiling rate."
Loan-to-Value – The ratio that the principal amount of the loan has to the property's appraised value. You may see this represented as an 80% loan or a 95% LTV.
Margin – Margin or spread is the difference between the interest rate charged on a loan and the index. The margin remains fixed over the life of the loan.
Owner-Occupied – A residence lived in by the borrower.
Payment Cap – The limit that the monthly payment can change from one adjustment period to another.
PMI (Private Mortgage Insurance)
– An insurance policy offered by a private company to protect a lender against loss on a defaulted mortgage loan. Usually, PMI is required only for loans with a high loan-to-value ratio. The borrower usually pays the PMI premiums.
Points – An amount equal to 1% of the principal amount of the mortgage. Points are a one-time charge.
Prepayment Penalty – A fee charged to a borrower who pays a loan before it is due. Not allowed for FHA or VA loans.
Principal – The amount of the mortgage loan.
Purchase Price – The total selling price of the home, which includes the cash down payment and the principal on the loan.
Refinance – Homeowners usually consider refinancing to reduce their monthly mortgage payment or to draw from the equity that has built up over a period of time. This is used to pay off an existing mortgage loan.
Title Insurance – The insurance that protects the lender and the homeowner against loss resulting from any inconsistencies in the title of a property.
VA Loan – A loan that is partially guaranteed by the Veterans Administration and made by a private lender.
914.762.2200 . The Mark Seiden Real Estate Team Turning Goals into Reality . HomeMan.net
WESTCHESTER COUNTY SCHOOL DISTRICTS
There are 44 School Districts in Westchester County!
914.762.2200 . The Mark Seiden Real Estate Team Turning Goals into Reality . HomeMan.net
HOME OWNERS' WARRANTY
Why should a buyer take advantage of a homeowner's warranty program?
Many buyers feel that once they accept an offer, "the deal is done." However, that's not necessarily the case.
The best way to limit any sort of "expenditures" after the closing is to ensure that there is a HOMEOWNERS' WARRANTY in place. There are times when we have the opportunity to negotiate with the seller to pay for the warranty program! Otherwise, the buyers may certainly purchase it on their own. And this warranty is worth every penny as it will protect the new homeowners from large expenditures for repairs or replacement costs after they close! Therefore the buyers will not have to ask for large credits of the seller (and possibly be denied by the seller) . . . or have to pay to repair items that are covered by the warranty!
We've partnered with American Home Shield, a leading industry expert with over 40 years of experience, to provide this warranty
opportunity. Once ordered, many systems will even be covered for you, the seller, in case something breaks prior to the home being sold! And in addition, the buyers will be covered for an entire year, starting from the closing date of the transaction . . . no matter how long ago you signed up for the program!
You may choose from several coverage options depending on the number of systems that are in your home that you wish to cover. You have the convenience of 24/7/365 service requests and a network of over 10,000 independent, reputable home service professionals. And if something breaks down, you don't pay for the actual repair or replacement cost for covered items . . . you only pay a small service fee!
And the best part is…there are no upfront costs. You pay for the warranty at closing!
The Homeowners' Warranty . . . a proven way to protect your price!
914.762.2200 . The Mark Seiden Real EstateTeam Turning Goals into Reality . HomeMan.net
The Buying Process and Offer
Buying [bahy-ing]
verb, present tense Obtain in exchange for money
Process [pros-es]
noun
A series of actions or steps taken in order to achieve a particular end
Offer [aw-fer]
noun
A proposal or bid to give or pay something as the price of something else
For buyers, finding "the right" property can be tedious. It may be found by the Realtor®, the buyers directly driving by a for-sale sign or searching on the internet. Searching, going to open houses, passing by homes and then actually going into the homes will definitely result in the buyers finding the home that they wish to buy. The question is, what's next and how do the buyers come up with a price that the sellers will take, which would also be acceptable to the buyers? That's what we're here for!
Mark and his team, specifically Allison Imondo and Leon Stokes, are truly the dream team to have in real estate. We used them to purchase our first home and the service, trust, attention and genuine excitement for us was unmatched. Allison and Leon were so responsive to our inquiries and questions and guided us as we navigated offers and the purchase of our home. The knowledge and expertise they brought to submitting offers, writing conditions, walking through homes, the closing process and the follow up was top notch. Down the road when we are ready to sell and purchase a new home, we will definitely be coming back to the Mark Seiden Team!
— Chelsea and Steven Morgan
STEPS TO SUCCESSFULLY PURCHASING A HOME
Since there is a possibility that you may want to bid on a property on which there are multiple offers, you have to be pre-approved and have your team pre-assembled in order to make sure you can work quickly and efficiently. If not, you may have to try to search for a member of your
team during the purchasing process, which will lengthen the time to put your deal together. Always remember, the longer it takes for the deal to be in contract, the more at risk you are of losing the house to another buyer! So, here are the steps for a successful purchase.
1. Mortgage Pre-Approval: First things first . . . GET PRE-APPROVED! (Or provide a POF (Proof of funds) for an all cash purchase.) If you do not have a "mortgage lender," we have awesome lenders that we work with on a daily basis who will assist you in getting pre-approved very quickly.
2. Assemble The Team: If you already know and trust someone who is on these lists, then start with that team member. However, if you don't know anyone, we have a full resource directory to provide you any of these well qualified team members.
MANDATORY IMMEDIATELY
a. Realtor® (Coordinator)
b. Home Inspector/Engineer
c. Mortgage Broker/Banker
d. Real Estate Attorney
e. Non-profit financial aid consultant for some first time home buyers (if necessary/applicable)
OPTIONAL
f. Appraiser (usually supplied from the Mortgage Representative)
g. Accountant
h. Financial Planner
i. Decorator
j. Architect
k. General Contractor
AFTER SIGNED CONTRACTS
l Insurance Company
m Surveyor
n Title Company (usually supplied by the Real Estate Attorney)
3. Shop for the Property: This is the most time consuming part of the whole home purchase process.
4. Putting in a Bid: The Negotiation Process . . . It's not just "throwing in an offer."
5. Accepting an Offer:
a. Inspecting the Property
b Attorney Review and Executing Contracts
6. After Executed Contracts: Mortgage Process
7. Setting Up the Closing: The ultimate goal!
8. Closing and Moving: Our service does not stop here! If you need anyone to help you with anything, we are here!
Make sure you read our "The Home Buying and Selling Process" report where we delve into detail of each of these steps. It's not just "seeing the inside of homes . . . " It's all about the "What's Next" after we find the home you want to buy!
914.762.2200 . The Mark Seiden Real Estate Team Turning Goals into Reality . HomeMan.net
MARK'S REPORTS
Buyers and sellers have vast differences in experiences and success buying and selling real estate. That is why we've created many reports, concerning many very specific areas of real estate, in order to help our diverse "know-how" of consumers. If you have a need
Go
or desire to learn more about "how something works" regarding real estate sales, we can help. Just tell us what your needs are . . . and we'll provide you the report, and guideline, to help you understand the process.
The Mark Seiden Real Estate Team Turning Goals into Reality
to: www.HomeMan.net/MarksCommercial
A LITTLE HUMOR—YOUR HOUSE AS SEEN . . .
Have you ever wondered what other people think when they see your property?
Your home is a very special place full of memories and your own family traditions. The truth is, not everyone will feel quite the same way about the property you are selling. Take a look at how some may view your property . . .
914.762.2200 . The Mark Seiden Real Estate Team Turning Goals into Reality . HomeMan.net
. . . by Your Lender . . . by Your Buyer
. . . by Your Appraiser
. . . by Your Tax Assessor
. . . by Yourself
THE VALUE OF A PROPERTY
In a neighborhood of similar homes, why is one worth more than another?
That's a question that's befuddled buyers and sellers for ages, but the answer is simple. Every home is different. When a home is sold, a willing seller and a willing buyer have just announced to the world the value of that home. From there, other similar homes are benchmarked, but other factors come into play. The most important are:
Location: The closer a home is to jobs, parks, transportation, schools and community services, the more desirable it is.
Size: Square footage impacts home values because they're built using more materials. Larger lot sizes may mean more privacy.
Number of bedrooms and baths: Over time, median homes have grown larger. Decades ago, household members shared bedrooms and baths without complaint. But today, families want more privacy. The median home purchased today is a three-bedroom, two-bath home.
Features and finishes: Features such as outdoor kitchens and spa baths make a home more luxurious. A home finished with hardwood floors and granite countertops is going to sell for more than a home with carpet and laminate countertops.
Condition:
The closer in age a home is to new construction, the more it will retain its value. It's perceived as more modern, up to date, and perhaps safer. Homes that are not updated or in poor repair sell for less. It's a good idea for homeowners to keep their homes as updated and in top repair as possible.
Curb appeal: From the street, the home looks clean, fresh and inviting. Crisp landscaping with flowers won't change the size or location, but it certainly adds charm.
When two homes are identical in the same neighborhood, a higher price may come down to something as simple as views, or paint colors or the overall taste of the homeowner.
Valuing a home will never be an exact science, but if you buy wisely, keep your home updated and in good repair, you should recoup most, if not all, of your investment, or maybe even make a lot of money when you eventually sell!
914.762.2200 . The Mark Seiden Real Estate Team Turning Goals into Reality . HomeMan.net
COMPARABLE MARKET ANALYSIS
What is a CMA? No two homes are identical, which is why choosing a sales price or offer price for a home can be challenging. That's where the comparable market analysis, or CMA, can be useful.
The CMA is a side-by-side comparison of homes for sale and homes that have recently sold in the same neighborhood and price range. This information is further sorted by data fields such as single-family or condo, number of bedrooms, number of baths, school districts and many other factors. Its purpose is to show fair market value, based on what other buyers and sellers have determined through past sales, pending sales and homes recently put on the market.
How is the CMA created? CMAs are generated by a computer program supplied by a real estate agent's office using the Multiple Listing Service (MLS). The MLS is available to licensed members only, including brokers, salespeople and appraisers, who pay dues to gain access to the service's public and proprietary data, including tax roll information, sold transactions and listings input by all cooperating MLS members.
Listing agents generate CMAs for their sellers, and buyers' agents create them for their buyers so both sides know what current market conditions are for the homes they're interested in comparing.
How accurate are CMAs? The CMA is a here-and-now snapshot of the market, based on the most recent data available, but it can instantly be rendered obsolete by a new listing, or a change of status in a home with the same criteria. Why? The market is constantly changing due to new listings, pending sales, closed sales, price reductions and expired listings.
CMAs will vary widely, depending on the knowledge and skill of the person inputting the search parameters to the software as well as the number and type of data fields that are chosen. That means some features may not be included. As informative as the CMA is, it should only be used as a tool and should not substitute for the Mark Seiden Real Estate Team's professional knowledge and advice.
How and why would CMAs Vary?
CMA results may vary even between identical homes. One property may simply offer better drive-up appeal or is in better condition than the other, and that will be reflected in the sales price.
Lastly, buyer and seller motivation can't be quantified. You don't know why sellers agreed to take less for their home or why a buyer paid more for another home. Family problems, corporate relocations and other reasons all play a role. What you can learn from the CMA is how long the home took to sell. If it was quick, the seller was highly motivated. If it didn't, it was probably overpriced.
914.762.2200 . The Mark Seiden Real Estate Team Turning Goals into Reality . HomeMan.net
ONLINE HOME VALUES AND YOUR HOME
Have you ever checked your property value online?
Plenty of sellers have visited online home valuation sites such as Zillow, Trulia, eAppraisal, and others only to be shocked at the value of their homes.
Most sellers are pleased when the values appear higher than they expected, but many online valuations come in far lower.
Online Valuations
Estimating a home's market value is far from an exact science. What these sites attempt to do is provide greater transparency to homebuyers and sellers by making data derived from public records more . . . public. They publish what you paid for your home and how much you pay in taxes. Many have satellite views so accurate they can spot your cat laying on the front porch.
Between tax roll data and listing data, home valuation sites apply their own secret sauce, or algorithm to come up with "Zestimates" or approximate values of what homes are worth.
How
do they do it?
Home valuation sites contract with major title companies to obtain county tax roll data. All property is registered with the county for property taxing purposes. They also find ways to become members of local Multiple Listing Services, which are either subsidiaries of real estate associations or owned by local real estate brokers. That way, they have access to listing data.
Sometimes the results are spot on, but they can also be terribly inaccurate. First, transaction data has to be recorded with the county, which could take weeks. But, what alters the algorithm most is that properties not currently on the market are also included in the data. The algorithms can't possibly show whether or not a home has been updated, how well it's maintained or esoteric values such as curb appeal and views.
For that reason, online valuations should be used only as one of many tools to estimate a home's value.
Ask the Mark Seiden Real Estate Team for their expert analysis! Please take a look at the comparative market analysis, or CMA, we will provide for you. There you will find the most recent listings and sold comparables, accurate to within hours or a few days at most.
914.762.2200 . The Mark Seiden Real Estate Team Turning Goals into Reality . HomeMan.net
WHAT IS . . . AND HOW TO SUBMIT . . .
Many buyers feel that when it is time to submit an offer on a property, the only thing they need to do is "throw in an offer and we'll see what the sellers say." Unfortunately, that is probably the worst strategy that a buyer or buyer's agent
can use. Simply stated, the more confident a seller is that the home will actually close with a particular buyer . . . that buyer will procure the home at a lower price or win a bidding war. Here is the best example . . .
An All Cash Buyer: This buyer has a bank account full of cash, almost always with a balance far exceeding the purchase price of the home. What that means to the seller: With an all cash buyer, the seller knows that there will be NO mortgage contingency, therefore NO risk of the buyer not closing on the home due to failed financing. So, since the buyer has all this cash in the bank . . . does the seller expect that the buyer will pay "a premium" for the property? Or, is the "all cash buyer" going to procure the property for some sort of "discount" because there is a lower risk of a deal failure to the seller? You are correct . . . The "all cash buyer" usually gets a discount . . . or at least wins the "bidding war" against other buyers because the better the terms the buyer presents, the "risk to the seller of a home not closing is reduced"
The Top SEVEN terms for a strong Purchase Offer!
1. Price: Obviously, a main term for the seller to consider.
2. Current Property Ownership
:
• Does the buyer have to sell a property before one is able to purchase?
+ If so, is there already a deal on that property? If so, how qualified is the buyer's buyer on the property the buyer is selling?
– If not, is the purchaser renting? If so, is there a lease ending date to discuss?
So, what does this mean to you? Is the "price" the most important part of an offer to a seller? Or are the "terms" of the offer as, or even more important, than the price?"
Fact: The buyer that shows the strongest terms, meaning the least amount of risk to the seller that the deal will fail to close, will almost always "purchase the property at the most reasonable price." So, when submitting an offer, we will ALWAYS ensure that we have ALL the terms at hand to provide the STRONGEST offer possible.
3. Method of Payment to Seller:
• Is the purchaser all cash or financing the purchase?
• If financing, how much cash is the buyer putting in vs. how much financing is the purchaser looking to acquire?
• Does the purchaser have a "pre-approval" and/or "proof of funds" to show that a "third party lender" has looked at the purchaser's credit, assets, liabilities, income, etc.?
914.762.2200 . The Mark Seiden Real Estate Team Turning Goals into Reality . HomeMan.net
PURCHASE A PROPERTY
HINT: The higher the pre-approval top purchase price, which is higher than the actual purchase price of the property, the less risk the seller will assume there is regarding the buyer procuring financing Example: If two buyers are bidding on a home at the same time and each are able to procure the property for $400,000 . . . will the seller want to do a deal with a buyer that has a pre-approval for $400,000, 20% down/80% financing? Or a buyer who has a pre-approval for $600,000, 20% down/80% financing? Which buyer do you think the seller feels will be less risky regarding procuring a mortgage? Since the contract will contain a "mortgage contingency clause," whereby if the buyer does NOT procure a
mortgage, the deal is cancelled, wouldn't it be less risky to sell to a buyer who can afford $600,000, but is only spending $400,000 . . . vs. a buyer who looks like they can only afford $400,000, and is spending $400,000? And, isn't it possible that the buyer that can show strength to purchase a home for $600,000 . . . may even get the home at a small discount, maybe even $395,000, since the seller feels "less risk of failure" with this buyer? This is one of the best strategies that a buyer can use during a negotiation to buy a home . . . for the best price! Most other real estate agents, and even mortgage lenders writing pre-approvals, just don't understand this strategy which means they fail to help their buyers succeed! We strategize to succeed!
4. Closing date: Is the purchaser flexible on closing date or is there a specific need for a certain date? The less flexibility the buyer has on the closing date, especially if the date does not match-up with the seller's needs, the higher in price the buyer may have to pay to procure the property.
5. Inspections: How many and how quickly will the purchasers complete ALL the inspections? The faster the process goes, the faster a home gets into contract.
6. Attorney Representation: (Have the attorney already selected to process the transaction!):
• Does the purchaser have an attorney who is familiar with "NY State real estate transaction" process and law?
• Is the attorney readily available to process the transaction, or is the attorney constantly "in court" or have too many clients?
7. Availability to go through ENTIRE process to procure executed contracts: The more available the purchaser is to schedule and process all inspections and the contract review process with the attorney, usually the buyer will be able to negotiate a lower price . . . and the less likely the seller will receive a higher offer from another buyer while the "contract review" period is taking place. Because, please be aware and forewarned: UNTIL THE CONTRACT IS EXECUTED BY ALL PARTIES, THE SELLER AND THE BUYER MAY CANCEL THE DEAL AT ANY TIME. AND, IF THE DEAL IS CANCELLED, NEITHER THE SELLER NOR THE BUYER IS DUE ANY REIMBURSEMENTS FROM EITHER PARTY FOR ANY EXPENSES INCURRED BY EITHER PARTY, no matter how much money might have been spent for inspections, fees, repairs, etc. That is New York State Law!
Therefore, when we submit an offer together on your future home, remember, we must be prepared to present in writing to the "seller side" agent all seven of these terms in order to provide a bona fide
offer. And, we may even have additional terms we need to discuss too, as they become necessary.
So, let's go find a home!
914.762.2200 . The Mark Seiden Real Estate Team Turning Goals into Reality . HomeMan.net A
FIDE
TO
"BONA
OFFER"
Additional Services
Services [sur-vis is]
noun, plural
The action of helping or doing work for someone
My wife had just recently retired and we needed to sell our home in Briarcliff Manor. We had made lists of all the things we needed to get done before we could even list our home. Stressful times. The realtors we spoke with told us to contact them when we were ready to sell. We finally spoke with Allyson Davidov from Mark Seiden's team. Joy! She helped us organize all the things we needed to do, hooked us up with a great contractor to fix up all those things that needed to be done to a house that had been well lived in for 19 years, suggested a stager who was invaluable in the early stages of decluttering ; and, then later in the color decisions associated with updating bathrooms, bedrooms, etc. and finally in the actual staging of the house. The results were stunning. We ended up with a beautiful home ready to sell. Mark helped by cleaning up the paperwork on our property, getting the C's of O finalized so that we could list our property properly. As we got closer to listing, they hired a professional artist to take lots of photos of our home that they posted on their website. We sat down together and looked at active listings in the area to determine the right price. Allyson actually had us price the house higher than we would have priced it. Once the property was listed, we got immediate viewings. We got 3 offers in the first few days and the first family that saw our house actually ended up buying it. Mark's Team didn't stop there. Amy Seiden then helped us through the various stages of closing, suggested a great local attorney and kept us informed throughout the final stressful stage. If I were going to buy or sell a house in Westchester County, NY, I would use Mark Seiden's team again, no questions. They know their stuff, they're very professional, and helped minimize the stress and work we had to do during the whole getting ready, selling and closing phases.
– Harry Pugh
Mark Seiden helped me sell my house in a time in the market that other companies told me I would never sell it! From start to finish, his company was very professional and attentive to my needs. We completed a short sale in about 4 months and also got a price that I never thought we could get.
– Andy Barresi
CREDIT . . . REPAIR AND MONITORING
Your Credit Score
We live in a credit driven world. Your credit score has become more than just a number, determining your ability to purchase your dream home, restructure your finances, and even land a new job. Here is a list of Do's and Dont's to keep your score healthy and fresh:
DO
REGULARLY MONITOR YOUR CREDIT
Checking your credit several times a year can protect you from fraud and help you eliminate mistakes before they hurt you. For free reports, visit: www.annualcreditreport.com
STAY CURRENT ON YOUR ACCOUNTS
Keeping up with your bills and making payments on time is the most important step in maintaining good credit.
KEEP OLD ACCOUNTS OPEN
Credit history plays a substantial role in your score (see graph). Use old cards to buy gas or other minor expenses to keep them active.
ESTABLISH VARIOUS TYPES OF CREDIT
BITE OFF MORE THAN YOU CAN CHEW
Applying for too much credit in a short cantlyfisigni score your hurt can time Know when to hit the brakes.
DON'T DON'T DON'T
MAX OUT YOUR CARDS
Holding high balances on credit accounts will bring down your score. Try keeping your balance below 30% of your limit whenever possible.
SIGN YOUR CREDIT CARDS
If you lose your credit card and you have signed the back, it instantly gives someone the means to wreak havoc on your credit report. Instead, write "See Photo ID" on the back.
Most importantly, don't neglect bad credit. At some point in your life you are going to depend on your credit score to improve your standard of living. If you are suffering from poor credit, take action before it's too late.
What's In A Score?
When it comes to having a good score, one account won't cut it. Try to diversify with things like auto loans, credit cards, mortgages, and other credit accounts.
914.762.2200 . The Mark Seiden Real Estate Team Turning Goals into Reality . HomeMan.net
DO DO DO
Types of Credit New Credit Length of Credit History Amounts Owed Payment history 30% 35% 15% 10% 10%
BUSINESS & CONSUMER
EXPERTS Eric Stuerken President of Business Development Better Qualified, LLC Cell: 732.768.0670 Office: 732.203.7377 Email:eric@betterqualified.com www.betterqualified.com
CREDIT
What do you need to do to keep your credit rating mortgage-ready? There are several ways to repair or increase your credit score. And, ways to maintain your already high credit rating. Learn what you can DO and what you DON'T want to do. Or, hire a professional company to repair, improve and/or monitor your credit score for you. Credit . . . It is Everything! Email Eric at: eric@betterqualified.com
OUR PREFERRED SERVICE PROVIDER PROGRAM
What is PSP?
People are always asking us for recommendations when they need a resource for maintaining their homes, caring for their families or for other needs that have nothing to do with houses at all. That's because we've put together our own trusted family of service providers that we depend on for our business as well as our personal lives. Until recently, we've kept our list of trusted people a closely guarded secret, restricting access to family, friends and our clients. But now, we're here to serve you any time of the day or night.
We have professionals in over 100 categories who have earned the trust and respect of many of our clients as well as our team. There is everything from painters, contractors and home care specialists to doctors, lawyers, car detailers, dog walkers, trainers, architects and much more. Simply email us at PSP@HomeMan.net detailing your need along with your name and contact information. Or, call our office at (914) 762-2200. We'll be happy to help you!
You'll see that finding a trusted and reliable resource has never been easier.
914.762.2200 . The Mark Seiden Real Estate Team Turning Goals into Reality . HomeMan.net
Do you think the stress of missing mortgage payments is only affecting you? When a family finds itself in a difficult financial situation, eveyone feels it!
More and more people are experiencing heightened levels of stress and feeling out of control possibly due to one or more of the following:
• Loss of job
• Disability
• Reduced income
• Business failure
• Damage to property
• Death of a spouse
• Mandatory
• Divorce
• Medical bills
• Military service
• Tax increase
• Too much debt
• Incarceration
• Death of a job relocation family member
• Severe illness
• Mortgage adjustment
• Insurance increase
• Inheritance
• Separation
• Payment increase
But, if you could sell the property and move where it will cost you substantially less each month, you could lessen or eliminate your financial stress! However, you know your house isn't worth what you owe on it. So you think you can't sell it, right? That is not true! The Mark Seiden Real Estate Team can sell your house, for less than you owe, as a short sale!*
Our Team will get the bank to allow you to sell your house for less than you owe, and you pay little or NO commissions, much discounted attorney fees and NO transfer tax.*
Start today to get qualified, get sold & get control of your life again!
* For those who qualify. A residual "deficiency judgment" balance and/or tax implication may or may not apply after closing. Consult with your accountant or attorney. Or call for details.
914.762.2200 . The Mark Seiden Real Estate Team Turning Goals into Reality . HomeMan.net
SHORT-SELL YOUR
HOME
Go to: https://www.HomeMan.net/ Distressed-Properties
Helping you live the American Dream.
El Sueño Americano Real Estate was founded to help bring the American Dream home for people in the Hispanic community. Our mission was to create an innovative real estate company that offers the highest level of customer service possible while catering specifically to the needs and concerns of Westchester's growing number of Hispanic families. From our bilingual agents to our wide variety of industry contacts and services, we work on common ground with you and your family so you are comfortable with your real estate experience.
A Unique Company
Our goal was to create a one-of-a-kind company. One that focused its service around the individual values and concerns of the Hispanic community. As a result, we've assembled an extremely diverse and specialized team of bilingual professionals who pride themselves on being in tune with the needs our clientele.
Lo ayudaremos a vivir el sueño americano.
El Sueño Americano Real Estate se fundó para ayudar a convertir en realidad el sueño americano de las familias hispanas. Nuestra misión era crear una inmobiliaria innovadora que ofreciera el más alto nivel posible de atención al cliente al mismo tiempo que atendiera las necesidades e inquietudes del creciente número de familias hispanas. Desde nuestros agentes bilingües a nuestra amplia gama de contactos y servicios, trabajamos junto con usted y su familia para que usted se sienta cómodo con su experiencia en el campo de los bienes raíces.
Una compañía única en su género
Nuestra meta era crear una compañía única en su género, una compañía cuyos servicios giraran en torno a los valores individuales y los intereses de la comunidad hispana. Como resultado, hemos creado un diverso equipo especializado de profesionales bilingües que se enorgullecen en estar en contacto con las necesidades de nuestra clientela.
914.762.2200 . The Mark Seiden Real Estate Team Turning Goals into Reality . HomeMan.net Go to: www.ElSuenoAmericano.net IT'S
LIFE,
YOUR
ES SU VIDA
914.762.2200 . The Mark Seiden Real Estate Team Turning Goals into Reality . HomeMan.net 1238 Pleasantville Road Briarcliff Manor, NY 10510 914-762-2200 Have any questions? Call today! SO CALL NOW, AND LET'S GET YOU A NEW HOME!