The Methodist Church
London Road Horsham, St. Andrews Roffey & Partridge Green
Weekly News
WELCOME
Sunday, 29th January 2023
COLLECT AND BIBLE READINGS FOR TODAY
COLLECT AND BIBLE READINGS FOR TODAY
Lord, you have taught us that all our doings without love are worth nothing. Send your Holy Spirit, and pour into our hearts that most excellent gift of love, the true bond of peace and of all virtues; through Jesus Christ our Lord. Amen.
London Road
COLLECT AND BIBLE READINGS FOR TODAY
Micah 6: 1-8, Psalm 15, 1 Corinthians 1: 18-31, Matthew 5: 1-12
10.30am Morning Worship
with Rev Chrissie Millwood
Tea & Coffee in the Lounge
St. Andrews
10.30am Morning Worship
with Rev Dr David Hinchliffe, District Chair
Tea & Coffee after in the Church
12noon St Andrews @ Prayer
Partridge Green
10.30am Morning Worship with Christine Lawley
Tea & Coffee after in the Hall Ministers
Rev Gavin Hancocks Deacon
Horsham, RH12 2AW 01403
01403 253915
minister@lrmchorsham.org
deacon@dhcircuit.org
Sarah Pitkeathly 23 Ryecroft Drive,
255718
07869 802024
Diary for the week commencing 29th January
Monday 30th
2.00-4.00pm Movie Mondays at StAR. All welcome. Refreshments available. No charge for anything but donations welcome
Tuesday 31st
9.00am Morning Prayers at St. Andrews - All welcome
9.30am followed by Prayers at LRMC in the Lounge. All welcome. Should Hot drinks at 10.00am you have any prayers you wish to include please send to Sandra Artes on: pray4@lrmchorsham.org
11.30am-1.30pm Connecting Café at StAR.
1.30pm-3.00pm Cuppa & Chat at StAR
9.00pm Tuesday Evening Prayers via Zoom. Details in notices
February
Wednesday 1st
10.00-11.30am Toddler Group at LRMC in Wesley Hall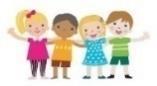 10.00-12noon The Café @ St. Andrews - Cuppa & Chat, Cake and Fellowship
15.00 Birthday Tea at the Manse
7.30.pm Wednesday Club at LRMC.
'Medical Detection Dogs'. Speaker -Esther Clarke
Thursday 2nd
9.00-11.30am Bright Star Toddler Group at StAR
11.30am-1.00pm Conversation Café at StAR. An opportunity to contemplate the big questions over soup and a roll - talking about wellbeing.
Friday 3rd
10.30am-1.30pm Easy Movers at StAR with soup & roll for those who want to stay on. Lunch £1
11.00am-12noon Bible Study at LRMC in the Lounge led by Gavin, preceded by tea/coffee at 10.30am.
2.30pm Leadership Meeting at PGMC
Saturday 4th
9.30am Saturday Prayer Partners at LRMC in the Church
10.00-11.00am Community Fridge at StAR
10.30am World Day of Prayer Coffee Morning at The Salvation Army, Booth Way, Depot Road, Horsham, RH13 5PZ
NEW NEW NEW
Movie Mondays at StAR. 2.00 – 4.00pm All welcome. Refreshments available. No charge for anything but donations welcome
Praying for the people of God
London Road January 29th: Pam Smith, Paul & Maureen Smith, Egidio & Diana Spadaccini
St. Andrews during January: Dennis & Duan Bate, Daphne Giacomelli, Linda Macleman, Christine & David Payne, Janet Taylor, Phyllis Teager, Christine Weston, Lynda Mitchell
Partridge Green during January: David & Judy Durrant, David & Pat Holgate, Ian & Alison James.
Pray diligently. Stay alert, with your eyes wide open in gratitude (Col 4:2 Msg)
10.30am St. Andrews Morning Worship with Clive Falla Tea & Coffee after in the Church
6.00pm Holy Communion with Rev Gavin Hancocks
10.30am Partridge Green Morning Worship with Deacon Sarah Pitkeathly Coffee & Tea after in the Hall
10.30am London Road Morning Worship with Holy Communion with Rev Gavin Hancocks Tea & Coffee after in Lounge
Retiring Collection for Operation Smile
12.30pm Sunday Lunch in Wesley Hall, LRMC Volunteers needed!
As many of you are aware, the community fridge is open at LRMC on Tuesdays and Thursday.
On a Tuesday morning, the prayer group have started to offer coffee and chat to the folk who come for food. They have found that the mutual support between the users is very beneficial, and that someone who initially was lonely, has recently remarked that she feels she has made a new group of friends. There were 20 for coffee this week. This is wonderful.
So, we would like to start offering coffee and chat for the Thursday session from 1.00pm-2.30pm approx. The lounge is free so all we need are helpers.
If you would be willing to help, it does not have to be every week, please talk to a steward at LRMC.
Thank you.
Sunday 5th February
World Day of Prayer
Coffee Morning
Saturday, 4th February, 10.30am at
The Salvation Army, Booth Way, Depot Road, Horsham, RH13 5PZ
CHURCH COUNCIL MEETING
London Road
Tuesday 7th Feb 7.30pm
In the church
St Andrew's
Thursday 9th Feb 7.30pm In the church
Sunday Lunch at London Road 5th February - 12.30 pm
We give a warm invitation to any of our church family who live alone to join us for lunch on Sunday, 5th February
Please note the cost will now be £6 and will be served in Wesley Hall
If you would like to join us, please contact Liz Sear (268075).
REMINDER
Community Fridge at St. Andrews
Next Saturday, 4th February
10.00am-11.00am
(Please bring a bag)
SAFEGUARDING TRAINING
There will be Foundation Safeguarding Training at St Andrew's on Saturday 18th February at 9.30am.
Initially for those involved with St Andrew's missional work, e g Cafe and Messy Church.
Invitations will be issued. There may be spare places available to others. Contact Sue Randell at St Andrew's for more information.
Thanks Sue
Horsham Foodbank
The foodbank are currently requesting Jam, Marmite, Chocolate Spread, Peanut Butter
Ketchup , Brown sauce, Mayonnaise
Long-life sponge puddings
Laundry Detergent
Deodorant
There is still a box in the Church Vestibule for your donations
Thank you for your support JackiReeves
The Girls Brigade have had a great response to their request for newspapers
Thank you to all who contributed Blessings Kate ________________________
BEETLE DRIVE
You are all invited to join us for a Beetle Drive on 25th February at 5.30 pm in Wesley Hall, LRMC
The evening will be great fun so do invite your friends and family to come along as well.
There will be a simple supper of jacket potatoes and toppings.
Let us know that you are attending by scanning the QR code on the postcards that are available around the church or email events@lrmchorsham.org.
Please feel free to take a postcard, or more, to give to your friends and neighbours.
See you there!
Weekly Notices: Please send Information & Notices for ALL CHURCHES to Marjorie Hayman: e-mail: notices@lrmchorsham.org NO LATER THAN 12 noon, Wednesday before the Sunday notice(s) required
Contact Addresses
London Road Methodist Church
Address: London Road, Horsham, RH12 1AN
Bookings: bookings@lrmchorsham.org 01403 240714
Church Office: office@lrmchorsham.org Tel:01403 240714
Web Site: www.lrmchorsham.org
St. Andrews Methodist Church
Address Crawley Road, Roffey, Horsham, RH12 4DX
Church Office 01403 275456
susanhstandrews@gmail.com
Web Site www.starmcroffey.org
Partridge Green Methodist Church
Address High Street, Partridge Green, Horsham, RH13 8HP
A Praying Community:
If you e-mail your prayer request to:pray4@lrmchorsham.org
it will find its way onto our regular prayer lists
Find us on Facebook
LRMC – https://www.facebook.com/lrmchorsham
StAR – https://www.facebook.com/starmchurch
Partridge Green – https://www.facebook.com/partridge greenmethodistchurch