Creating real estate history
Healthy simply never tasted quite this good
Award provides an injection of confidence
What started almost three decades ago as a way of improving her own health and well being grew into a successful business for Leah Franklin (pictured left with Rob Tremelling).
It started as the ultimate case of word of mouth as people tasted
her vegan food, often not knowing it was, indeed, vegan, and asking her to prepare meals.
It has seen her business, Just Frank, evolve over the years – it was established in 2016 - and the next chapter in that evolution is being written as we speak with her latest
project receiving a welcome boost last month when her vegan food operation was awarded the 2023 Business Growth and Resilience Award for a Micros Business.
See inside for story
SEE INSIDE FOR STORY
Call for accommodation angels
Generations in Jazz looking for accommodation options for 2024 event
The call is now out for businesses, community groups and individuals to throw their hat into the rung to be part of the 2024 Generations in Jazz accommodation offering.
The 2024 national schools jazz event runs from May 3-5 and after returning this year for the first time in three years, the 2024 GIJ event is only expecting to be bigger.
You can play your role by hosting a school with the call going out to hotels, motels, Bed & Breakfast accommodation, caravan parks, private homes, sporting clubs, halls and community groups to provide a place to call home for the weekend for schools, bus drivers and families.
Generations in Jazz accommodation committee spokesperson Kylie Boston said as the event continued to grow, organisers were continually looking for more options and opportunities.
"Over the years we've appreciated the support of the accommodation providers they have played a major role in the success and growth of the event," Kylie said.
And those that have offered up their homes for the Generations in Jazz weekend can attest to the value of the experience.
Mount Gambier real estate agent Vicki Quinn has been involved with the epic jazz festival
for five years.
"I felt like this event was world class and was something that required the whole community to get behind and support in any way we could," Vicki said. "When you know students and their families are travelling from all over Australia to attend and compete, it becomes a unique opportunity to showcase our beautiful city and surrounds.
"Many of these students are leaving their families for the weekend, it's rewarding to know I can offer them safe and warm accommodation at really a budget price. I love excitement the kids show when they arrive and you can instantly see it on their faces when they get off the bus.
"I guess I've always wanted my house to give off a 'home vibe' rather
than just a house."
And part of that is ensuring in the depths of winter when the festival is held, her Generations in Jazz guests, enjoy all the comforts of home.
"I have the heaters on, candles going and music on the and I always like to be home when they arrive and insist that they treat the property like their own for the weekend. I incorporate a welcome note and last year I had Wesley College from Melbourne so I include their logo on the welcome page including Wi Fi passwords and an emergency contact if required."
A quick house inspection once you have expressed interest also provides an opportunity for the committee to provide the suggested sleeping plan, including how many could sleep in a room, bedding arrangements to ensure that all are included equally and that the correct standards are able to be met. This includes the number of bathrooms and toilets that are available.
There is also a requirement to provide pillows, blankets and linen for any hired airbeds that were assembled and made prior to the guests arriving, as well as towels for each guest, and a selection of bathroom toiletries. It is also necessary to provide breakfast to guests which included cereals, milk, juice, bread, vegemite, jam, peanut butter plus tea, coffee or milo with guests also able to help themselves to a large bowl of seasonal fresh fruit.
Nadine Zanol is another community member who has taken up the challenge of hosting – enjoying her first Generations in Jazz accommodation experience this year.
"I was sharing a cuppa with my neighbour, when she spoke about her involvement over the years by hosting students from away for GIJ," Nadine said. "One thing led to another, with many questions from me and by the end of our neighbourly coffee catch up, I had been provided the contact details for GIJ accommodation and I didn't look back. I reached out to the contact that very day and the process began. I felt informed and supported through the entire process.
"I personally get a proud satisfying feeling of helping the wider community, which in this case, is also allowing the students to show and develop their musical talents while in Mount Gambier.
"I enjoy supporting our local community and taking the opportunity to 'show off' our wonderful city."
If this sounds like you then please contact (08)7735 0303 to find out how you can be part of this fabulous event.
Until mid-September
September 16 (KNT & WB) & September 23 (MSE)
COONAWARRA CABERNET CELEBRATIONS ANNUAL GOLF DAY PENOLA GOLF CLUB
September 29
September 29
SOUTH EAST STREET MACHINES SHOW 'N' SHINE HASTINGS CUNNINGHAM RESERVE • MOUNT GAMBIER
September 30
to editorial@lifestyle1.net
Send details of your community event
KNT; WB & MSE FOOTBALL & NETBALL GRAND FINALS
VARIOUS VENUES
MASTER OF MAC PARK & STATE CHAMPIONSHIPS (ROUND 4) MCNAMARA PARK MOUNT GAMBIER
LIZ HARFULL AUTHOR EVENT PENOLA COMMUNITY LIBRARY
September 15
FROM HIS GARDEN & MINE SELENA SMITH EXHIBITION GALLERY 54 PENOLA
Creating real estate history
Tahlia Gabrielli the first SA female agent to earn Chairman's Elite status
Ray White Mt Gambier principal Tahlia Gabrielli has made history being recognised as a Chairman's Elite performer, ranking her among the top one per cent of Ray White agents internationally. She is the first female agent in Ray White's South Australian network to achieve the milestone.
The incredible honour comes on the eve of the Mount Gambier agent celebrating five years in business and 10 years in the industry.
While capital city based Ray White agents are selling multimillion dollar properties, Tahlia achieved the historic feat by sheer volume – more than 120 sales in the past 12 months.
It is just reward for the beauty therapist turned real estate rising star – who entered the industry 10 years ago, learned every aspect of the business and then took a leap of faith and took on her own Ray
White franchise. "I think I always had an interest in real estate – I'm Italian, we love our bricks and mortar, - it was something instilled in me" Tahlia said. "What I loved about being a beauty therapist was dealing with people and that is exactly what the real estate industry is. It is all about people. Houses are the by-product – it's the people you deal with – it's about relationships."
By her own admission, Tahlia is not a 9-5 operator so the dynamic nature of real estate was a perfect fit.
"Every day is different," she said. "If you like structure it is not the industry for you."
While Tahlia securing the title of Chairman's Elite performer has seen her go where no female agent has gone before in South Australia – it is the fact real estate is an industry that doesn't have gender disparity.
"I love that there actually is no glass ceiling – the world's your oyster," she said. "You get reward for effort – it is performance
Tahlia started as a personal assistant to a principal and then moved into property management and then sales.
"I learned every element of the business and how it all comes together for the finished product," she said. "And I still continue to take the opportunities that present for professional development – spending money on training is an
For Tahlia, nothing beats the high of matching a buyer with a home or
finding the perfect buyer for her vendors.
"I am a problem solver – I love matchmaking," she said. "I love the negotiating and I love it when you can put that deal together for someone – it is an adrenalin rush."
And so often, it is about playing the long game, being prepared to put in the hard work to achieve that ultimate result.
"You have to do the hard yards and you have to do the work - the results will follow," Tahlia said. "I think with real estate you need to play the long game, don't look for over overnight success. Dream big because anything is possible."
When Tahlia opened the doors of her own agency five years ago, she started with three staff. She had no rental portfolio and it was purely Tahlia selling. She now has 16 staff, a growing property management arm, more selling agents and social media and marketing specialists.
What she has tried to do over the course of the past five years is lead by example.
"If you don't do things yourself and create good habits, you can't expect that from your staff," Tahlia said. "As my business grows I am starting to get enjoyment from others growing and developing. I want to build an environment where people want to aspire to being the best they can be."
And part of being the best means working weekends and unpredictable hours.
"Working in real estate is a lifestyle," Tahlia said. "You need an energy and a passion and every client I work for gets 100 per cent and I like to think that's why they choose me. You are selling the most important asset, the most expensive thing they own. You
have to make sure they're getting looked after."
While Tahlia predicts the next quarter could prove interesting, she said the current climate in the industry locally was good.
"Interest rates are impacting some people – I think it has reduced their buying capacity," she said. "But anything under the $450,000 is walking out the door – it is a very achievable price point for investors and first home buyers. We still have quite low stock levels and a lot of people looking."
Ray White SA | NT CEO Matt Lindblom congratulated Tahlia on her achievement.
"Tahlia is an exceptional individual who leads a great team and continues to set the bar higher every year," he said "Tahlia's work ethic, the connection she has with her local community and her focus on customer service, are just a few of the reasons she has been awarded Chairman's Elite status.
"Tahlia is so well respected in the Ray White Group, she thoroughly deserves this recognition and I am so proud to see her be the very
first female agent in SA and NT to receive Chairman's Elite status."
Ray White Head of Performance and Recognition Bianca Denham said Tahlia's achievement is well deserved
"Tahlia is great to work with because she understands the fundamentals of what makes a great sales business, takes responsibility for achieving her goals, works hard and inspires those who work with her," she said.
"She has become a leader not only in her own business, but recognised within the whole South Australian network and is a role model for other women in our industry.
"We are so proud of what Tahlia has achieved and we are grateful for the example she sets for other members in our network."
Ray White Mt Gambier was also the Community Service Award winner for its work in the local community, including the annual Pooch Party and the free investment seminar the agency hosted earlier this year. They were also ranked third in Property Management Performance.
Details contained in this publication have been compiled from information supplied by advertisers. No responsibility is accepted for the accuracy of information contained here in. Prospective purchasers should rely on their own enquiries. Sales Duncan McGregor 0407 722 983 Jill Collins 0400 598 327 Editorials Di Gould 0401 042 302 editorial@lifestyle1.net General Manager Jason Allen 0417 285 163 www.lifestyle1.net mail@lifestyle1.net 61a Commercial St East, Mount Gambier, SA 5290 Print run 15,500 copies Distribution - Letterbox, Auspost outlets, newsagencies, supermarkets, petrol stations, general stores, etc KINGSTON MILLICENT ROBE PORTLAND HEYWOOD HAMILTON Beachport Coleraine Apsley Coonawarra Nelson Digby Tarpeena Nangwarry Southend Carpenter Rocks Donovans Kalangadoo Moorak Kongorong Narrawong MOUNT GAMBIER NARACOORTE SA VIC Frances Padthaway Edenhope We support recycling
Prostate awareness evening at City Hall
It is almost a decade since the Limestone Coast Prostate Cancer Support Group hosted a Prostate Awareness evening but an increase in the incidence of prostate cancer, the group, in conjunction with Prostate Cancer Foundation of Australia is hosting a similar event on Monday, September 18.
Limestone Coast Prostate Cancer Support Group spokesperson Richard Harry said the 2014 event attracted 165 people and the lessons from that experience has seen this month's event, coinciding with Prostate Awareness Month, hosted at the City Hall.
"We are a bit embarrassed last time – there was such an overwhelming response and we didn't even have enough seats out so we have gone for a bigger venue this time round," he said.
The event will run form 7-9pm and feature speakers including urologist Dr Adee Davidson; Charge radiation Therapist Liam Jukes; prostate cancer nurse Tracy Bryant (pictured) and nurse practitioner Stuart Wilder.
"We know there are a lot of people ion this region that want to get a handle on this and this is an ideal opportunity to come along and ask questions of the specialists and go from there," Mr Harry said. He was also keen for partners and family members to also attend, given the critical role they play. "I know for a fact that when I went to urologist after the biopsy and he said 'yes, you've got cancer' I just switched off and didn't hear anything else he said but Heather (my wife) was there to take in the information we needed to know," Mr Harry said. "I didn't remember a thing so it was important to have someone else there and it is great for wives and partners to come along to information evenings like this and get an insight into what needs to be done because without that push men often don't do it."
With around nine men dying each day in Australia from prostate cancer, providing men and their
families with the information on prostate health, and for people from Naracoorte, Penola and Millicent, there will be a free bus operating so call 0427 978 898 to book your seat and for more details. There will also be relevant printed information available at the awareness evening, which is being supported by the Prostate Cancer Foundation of Australia, WIN TV and City of Mount Gambier.
The Prostate Awareness Evening is one of two events marking Prostate Awareness Month, with a fundraising barbeque being
held outside Member for Barker Tony Pasion's office between 11.30am and 1pm on Wednesday, September 20, with proceeds being passed on to the Prostate Cancer Foundation of Australia (see more details in story opposite page).
Both events are all about raising awareness of prostate cancer. All men over 50 years of age with no family history of prostate caner are urged to speak to their GP about getting a PSA test, which is a blood test. If there is family history, the checks should be carried out from 40 years of age.
Funding on offer for community projects
Tatiara District Council is now inviting applications from local community groups and organisations for the Tatiara Community Grants Program. Tatiara District Council Mayor Liz Goossens (pictured) said the Community Grants program was first established in 2003.
"Council's Community Grants Program has helped local not for profit groups and organisations, including sporting clubs, bring their ideas to life," the Mayor said.
Funding is available in four categories:
Minor Grants
• Individual Achievement Grant – up to a maximum $350 for national events, maximum $500 for international events
• Quick Response Grant – maximum $1,500 to support the purchase of small equipment or delivery of small events
Minor Grant applications are approved monthly.
Major Grants
• Community Strengthening Programs & Events Grant – maximum $2,000 for programs and events
• Community Strengthening Infrastructure Grant – maximum $10,000 to enhance, improve or renew social assets
Applications for Major Grants close on October 20 with applications considered at Council's November meeting. The next funding round for Major Grants will be in April 2024.
For further information, including the guidelines and application forms, please visit Tatiara District Council's website, www.tatiara.sa.gov.au, or contact Council on (08)8752 1044, or by email to office@tatiara.sa.gov.au
6 FERRERS STREET MOUNT GAMBIER [08] 8723 0614 admin@globehotelmountgambier.com.au Find us on Facebook | Follow us on Instagram Biggest Tv in post code 5290
Larry the Lobster immortalised in coin collection
Prostate cancer fundraiser
September is Prostate Cancer Awareness month and Member for Barker Tony Pasin is once again holding his Big Aussie BBQ with the Limestone Coast Prostate Cancer Support Group in a continued effort to raise awareness and funds for the Prostate Cancer Foundation of Australia.
This marks the ninth year of the BBQ being held at Tony Pasin's Commercial Street East office, raising thousands of dollars in funding for the cause.
"Every September since 2015, I've held a Big Aussie BBQ to support our local Prostate Cancer Support Group and the Prostate Cancer Foundation of Australia raise funds and awareness," Mr Pasin said.
More than 24,000 men in Australia are diagnosed with prostate cancer every year. Prostate cancer kills more men than breast cancer women, yet awareness of these deadly statistics remains relatively low.
In 2014 Mr Pasin attended the Prostate Cancer Foundation of Australia's Big Aussie Barbie at Parliament House, Canberra.
"It was at that BBQ in 2014 that the startling facts about the diagnosis and death rate of prostate cancer were made plain to me - it is the most common cancer diagnosed in Australian men," Mr Pasin said.
Kingston's Big Lobster has been immortalised in the latest limited edition coin collection from Australia Post celebrating the country's "Big Things" including the Big Banana in New South Wales and Queensland's Big Pineapple.
Member for MacKillop Nick McBride has a close family collection to the quirky seaside sculpture and welcomed the exposure for the Kingston landmark.
"It is such an honour to see "Larry" immortalised on our $1 coin," Mr McBride said. "We are so lucky to have such an iconic tourist attraction in our region. Many people won't realise but Larry was actually built for Katherine McBride's father, Ian Backler, and
his friend, Rob Moyse. Katherine's parents owned the adjacent 'Big Lobster' Motel – and thought it would be a great idea to have a giant lobster to attract tourists to the town. They also wanted the Lobster to be a gateway to the South East's lucrative and important lobster industry.
"I doubt they would have ever thought that 'Larry' would make it onto a $1 coin – and I know that Katherine's father will be immensely proud to see this happen."
Larry the Lobster and the other selected 'big' quirky sculptures dotted in towns around Australia have been printed on the gold coin and were available in participating post offices since last Tuesday.
Limited edition stamps cost $1.20, individual coins are $3 and the full coin set with a folder is $29 — and one in every 10 coin sets purchased will feature a coloured Giant Murray Cod coin.
The coins will also be used as change at participating Australia Post offices.
"Our 'Big Things' are colourful, entertaining and truly make their mark in so many local communities across Australia. We're celebrating some of our most iconic 'Big Things' with this new coin collection, in partnership with the Royal Australian Mint," Australia Post general manager Retail Product and Supply Chain Kayla Le Cornu said.
"The following year I decided to hold a Big Aussie BBQ in Mount Gambier and got the local Prostate Cancer Support Group on board. Thanks to the generosity of our community, we have raised thousands of dollars for the Prostate Cancer Foundation of Australia. But most importantly, we've had hundreds of conversations over the BBQ over the years and if just one of those conversations led to an early diagnosis that saved a life – it's all worth it."
Mr Pasin thanked local businesses, Bakers Delight Commercial Street, Shelton's Butchers and Coates Hire who he said were instrumental in making the BBQ possible. He also thanked Key2Sale, who had kicked the fundraising efforts with a generous $500 dollar donation already in the kitty.
The 2023 Mount Gambier Big Aussie BBQ will be held on Wednesday, September 20, from 11.30am at Tony Pasin's office, 27 Commercial Street East, Mount Gambier. "I encourage community members to leave your lunch at home and enjoy a snag and a chat. You'll be supporting a great cause," Mr Pasin said. Anyone unable to attend on the day but wanting to donate can do so online at www. bigaussiebarbie.com.au/fundraisers/tonypasinmp543
Fashion forward & business savvy
Wendy Richardson inducted into the Mount Gambier Chamber of Commerce Hall of Fame
She has been in business for more than three decades so Wendy Richardson must be doing something right. A pioneer in fashion in this region, her signature store, Redgum Country, was inducted into the Mount Gambier Chamber of Commerce Hall of Fame at the recent business awards gala presentation and the business leader had a simple message for the many and varied business owners and entrepreneurs in the room at The Barn Palais.
"Eary to bed. Early to rise. Work like hell and advertise. Be at as many functions as you can to meet new people. They will become your customers and your friends."
Certainly sounds simple enough and it has held Wendy in good stead since opening her first store in Casterton 34 years ago.
The doors to the Mount Gambier venture opened 32 years ago and outlets in Hamilton and Robe were also part of the Redgum Country journey.
Wendy had been in retail since she was 15 so she entered that first foray into business filled with confidence.
Basically Casterton needed a children's wear outlet and Wendy decided to fill the void and within two weeks she was also stocking women's wear. "There really wasn't anything so it was just about opening something for the town," she said.
Growing up, she bought a new dress every time she was paid – that was her apprenticeship and she now buys dresses for a living, priding herself on stocking a wide range of styles and choices to cater for as many customers as possible.
The Casterton store proving such a success that it attracted a high percentage of Mount Gambier based customers. "That's why I opened the Mount Gambier store – so many people were coming across so in the end I moved to them," she said.
Wendy was conscious we come in all shapes and sizes and with a myriad of tastes. "That's why I keep such a variety of stock and why I have so many brands," Wendy said.
"Twenty-five people can come in and try the same thing on and it will only fit one properly and only really suit one – I want people to be spoilt for choice."
One of the other keys to the Redgum success story has been the staff – there was the OG Julie Rudiger, long serving colleagues Maryanne Stratford and Lorraine Brooks, daughter Tanya Von Stanke, and a raft of younger fashionistas that brought a new perspective and a new clientele. "We've certainly built up a reputation of good service and people trust us to give the right advice," Wendy said. "And to have the mix of ages and styles also helps – it makes the store more accessible because there's always someone who will understand exactly what you're looking for."
Of course customers don't always know what they want and last minute shopping for special occasions is the rule rather than the exception. "Fifty percent of people that come in on Friday and Saturday are buying for an event that weekend," Wendy said. "They think they have an outfit planned and then realise it doesn't fit right or whatever and then it's a mad rush."
That's all part of the challenge though – and Wendy's had her fair share over the journey. "When the GST came in, in 2000, we basically had to change to a computerised system to keep track," Wendy said. "But it's been a blessing too, because technology has really helped and I can just press a button at any stage and know exactly what I have in stock."
She might have been in retail
MOUNT GAMBIER CHAMBER OF COMMERCE CITATION REDGUM COUNTRY INDUCTION INTO HALL OF FAME
"This prestigious recognition is a testament to the remarkable achievements and contributions of your business to our community.
"The Mount Gambier Chamber of Commerce Hall of Fame Award is a highly esteemed honour bestowed upon businesses that have consistently demonstrated exceptional excellence, innovation and leadership.
"The induction of Redgum Country into the Mount Gambier Chamber of Commerce Hall of Fame is a well-deserved acknowledgement of your unwavering commitment to excellence, outstanding customer serves, and the ability to adpt to evolving market trends.
"Your dedication to provide quality products/services, fostering a positive work environment, and engaging in philanthropic initiatives has set a remarkable example for other businesses in our community.
"Your involvement in community events, networking opportunities and advocacy efforts has been invaluable."
since she was a teenager but she has lost none of her passion for service and making sure the customer gets what they want. She heads to Melbourne for regular buying trips and is always planning at least six months in advance to make sure her customers are browsing through the latest trends every time they step into the store. "We have new stock arrive five days a week," Wendy said. "There is always something new to look at." So often the fashion industry can be branded vacuous, but for all its superficiality, how we look definitely has a role to play. "If you feel good about how you look, you do take a more positive outlook into everything you do I life," Wendy said. And Wendy has tried to make looking good affordable as well.
"You don't have to spend a lot of money, it's about investing in the right pieces, getting the right advice," she said.
And while running her successful business is a top priority, Wendy is a loud and proud advocate for volunteering and working hard in your community. "We're all busy, we're all tired but we need to always be giving back," Wendy said. "If you're in a position to give something back then I think you're obligated to."
Safe to say not too many women in this town have not sat front and centre at a fundraiser that featured a Redgum Country fashion parade and over Redgum's history the fashion outlet has raised more than $500,000 for charity and that has been a very personal crusade.
"My dad died (leukaemia) at the age of 38 and our mum had six kids under 13 so I have loved the fundraising because I remember how much we were helped when my dad died," Wendy said.
The Chamber of Commerce honour is not Wendy's first regional accolade.
In 2011, at the inaugural Women in Business and Regional Development Influential Women in Business Awards she was named Business Woman of the Year (pictured right centre) and seven years later she was inducted into that network's Hall of Fame.
And Wendy is a devotee of those type of networks, including Women In Business and the Chamber of Commerce, believing they are vital to sustaining a vibrant commercial sector. "Business people need to get to know other business people so they can learn from each other," she said.
"... we've certainly built up a reputation of good service and people trust us to give the right advice..." Wendy Richardson
"... we're all busy, we're all tired but we need to always be giving back...if you're in a position to give something back then I think you're obligated to..." Wendy Richardson
Healthy never tasted so good
Unexpected business award provides an injection of confidence for sole business owner
What started almost three decades ago as a way of improving her own health and well being grew into a successful business for Leah Franklin. It started as the ultimate case of word of mouth as people tasted her vegan food, often not knowing it was, indeed, vegan, and asking her to prepare meals.
It has seen her business, Just Frank, evolve over the years – it was established in 2016 - and the next chapter in that evolution is being written as we speak with her latest project receiving a welcome boost last month when her vegan food operation was awarded the 2023 Business Growth and Resilience Award for a Micros Business.
The Just Frank chapter being written now is Leah putting together some of her popular vegan recipes in kit form with her new products well into the test phase – checking how a cross section of people can recreate her dishes by following the packet directions.
Having what she has already achieved honoured at the recent business awards, injecting confidence into the Just Frank founder as she branches out with her new line.
"It is always good to have that affirmation that you are on the right track," Leah said. "Being vegan is still such a fringe thing, I still feel that, even though it is better than it was. To be recognised on a bigger stage means that more and more it is becoming mainstream. Being a vegan business and winning this award is a big deal."
Just Frank was basically created out of necessity. When Leah made the decision to go vegan, a decision that has been life changing for her own health, there were not a lot of delicious options. It was even hard to find vegan recipes.
"I had to go to the city to even find a vegan recipe book and even then, there was about one vegan recipe to every 10 vegetarian one. It was like looking for a needle in a haystack."
So she decided to take matters into her own hand and her home kitchen became somewhat of a science lab as she looked to create appetising vegan dishes.
"I know people think you're weird if you're vegan and that you only eat lettuce and tomatoes," Leah said. "I wanted to break down those misconceptions by showing people what kind of food you really can eat." And Leah had a number of test audiences as she started creating what is now an extensive vegan menu. "It started with me providing morning tea for a couple of businesses," she said. "I took it to
them for free and didn't tell them it was vegan food straight away, I waited a couple of weeks."
The positive response from that small market test combined with the feedback she was getting on her blog encouraged Leah she was doing exactly what she had set out to achieve – making delicious vegan food.
It was never about morphing her personal diet choices into a viable business – that came the old fashioned away, through demand.
"I was putting menu ideas up on my blog and people just started emailing me orders," Leah said.
"Before I knew it, I was delivering my meals to people's work or home."
Demand only escalated and it became clear to Leah that she was embarking on a small business venture. Step one was an ordering system on her blog. Then came interest from local business owners, including She's Apple that approached her to stock her meals.
Another critical chapter in the evolution of her business was catering for vegans at a wedding. "Toni (Vorenas), from Metro, needed to provide vegan sweets and rather than getting her chefs to come up with something she contacted me to make something," Leah said.
The response was again amazing and so Metro became another local business to forge a relationship with Just Frank, Leah's vegan catering business. "It was not just about catering for vegans,"
Leah said. "Having those options is also great for people with dairy or egg allergies."
And the bottom line was, for a kitchen and bakehouse like Metro, ensuring products are, particularly egg free, is too difficult – leaving that to someone with a guaranteed egg-free kitchen was the safest and best option.
Leah's decision to become vegan was all about her health. "I was quite unwell," she said. "But the more changes I made with my diet the better I felt." It was a gradual progression, starting as a vegetarian, before reading up on ethical veganism.
"And now, it is a lifestyle choice for my health and because I do have strong beliefs in that area." Interestingly, her clientele are not really disciples. The biggest joy for me is that eighty percent of my clients aren't vegan – they just love the food."
Given how word of mouth kickstarted Just Frank, it was also helped by her appearing at the library farmers market where again, it was as much about people enjoying her food and being
interested in the health benefits of her products as it was about food allergies or wanting to be vegan. And given the dearth of existing recipes, most of Just Frank's cuisine were original Leah creations. "I had to learn how to do it," she said. "It's been lots of experimenting. I had a huge collection of mum and grandma's recipes and I wanted to still be able to enjoy them. I've had lots of failures along the way." She spent hours working out the best substitutes in some of those classic recipes.
Her home kitchen was her cooking base and still is, although she now has a dedicated separate kitchen for Just Frank, completed in 2019.
In the early days, Just Frank saw Leah pending up to 18 hour days, preparing the food and delivering it to her vast array of clients. "There wouldn't be a day when my stove or oven isn't on," she said. But she also has to admit that was the way she liked it. "I just love feeding other people," Leah said. "It's like my clients are my children now that my girls aren't at home. I really missed cooking for other people and this has been great for me. I like that I've found a place where I'm needed."
But while she has learnt plenty about running a successful business and creating delicious vegan food, she has also learnt about balancing the demands of her business and the need for down time and spending time with family and friends.
That has seen the business move more towards supplying her stockists, mainly cafes and She's Apples, and reducing her private catering, leaving more time to be a daughter, mother, partner, grandmother and friend.
"I just knew I had to narrow my focus," Leah said. "I had opportunities to expand away from Mount Gambier and some big things but I am passionate about my community and there is still so much to be done here.
"The opportunities to expand my business would have required employing several staff, but I have continued to trust what my heart tells me, and I am incredibly
proud to be still at the helm of this bustling 'one woman show.'"
And it was those opportunities presenting themselves that gave Leah a chance to seriously reflect on where her business should head.
"Whilst exploring opportunities for future growth within my business, I have spent a lot of time considering how this growth would impact on my quest for a life of finding the best balance possible between my beloved 'just frank', and the multitude of other experiences that also make my soul sing," she said.
"This list is endless but right at the top of it is how precious it is that I still can still spend time with my ageing parents, both in their 80s, with my children, my partner, and now my three grandchildren."
Leah swears by her vegan lifestyle but never pushes her beliefs or eating habits on anyone else. "I don't profess it is a treatment for anything – I'm not a doctor – all I can tell people about is my 20-plus years of experience." That experience includes as many organic products as possible and she grows most of her own vegies at home. "All my life I have grown my own vegies," Leah said. "My parents developed a vegie garden so it has always been a part of my life."
Keep up to date with Leah's latest projects by following her on Just Frank's social media platforms.
Building a brand
Women in Business & Regional Development Scholarship winner ready to keep learning
"Have a break. Get some clarity. Build up again something that aligns with where you want to take your career." That is the advice of 2023 Women in Business and Regional Development scholarship winner Rene Veno, who did just that. She took a step back and away from more than a decade in the retail apparel sphere and set up her own business Raison Detre Creative Co – using her graphic design skills and life experience to create a brand for a new business or lead a rebrand.
Rene intends to use the scholarship windfall to upskill in the AI universe – using the latest technology to enhance what will always be a human-led hands on approach to the brand creation process – and she has already touched base with one of the international leaders in making AI work for you to learn as much as she can as quickly as possible so she her clients can start reaping the rewards.
It is 20 years since Rene graduated from university with a Bachelor of Visual Arts, majoring in graphic design and with a minor in art history.
"I loved art history but it doesn't lead to any specific job - it did, though, help foster my love for meaning in art," she said. "When you study art history you are impacted by the meaning of art and that has helped shape my graphic design."
The original plan when Rene was looking to her future was to be an interactive graphic designer – put simply, working with animation. That didn't pan out as she instead studied straight graphic design and then the question was 'where to from here?'
"When you are a student and in your 20s, you are asking where is this going to lead me – what is the job at the end?" she said. "And they are fair questions but it does mean you get a job for the sake of getting a job because you have to pay bills – you don't really think about what your career is going to look like."
With a clear talent for illustration, Rene found herself immersed in the clothing industry working for boutique studio that had major clients in surf and skate wear, designing prints for T-shirts and other design tasks.
"It was a nice job to get straight out of university," she said. "A good job for a 21 year old. I have always had an interest in fashion – I love the opportunity it gives you for self
expression."
Once she was in the apparel industry it was where she stayed for almost a decade, working on Torquay and Melbourne, but she did start to ask herself those questions about the future.
"I started thinking 'is this really where I want my career to go?'"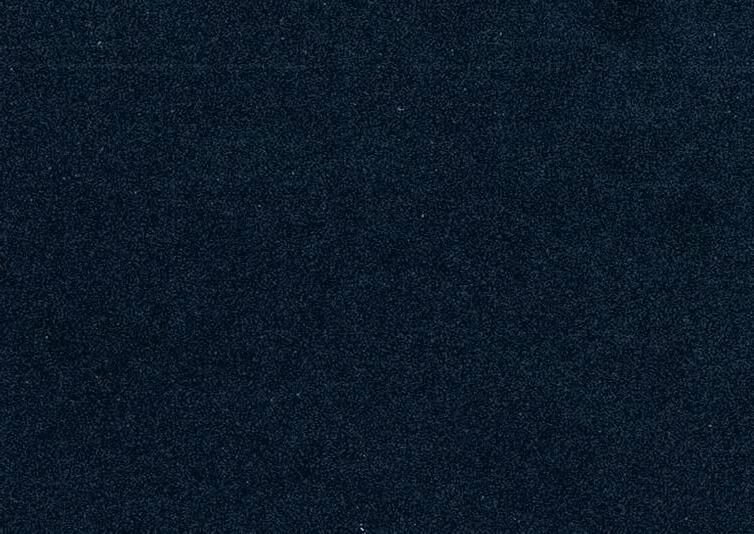 Rene said. "You have to give yourself permission – it is OK to have a career change."
The career change coincided with a move back to Mount Gambier – a tough decision but one both Rene and her husband are so glad they made.
"It is such a great place to live and my husband is not from here and he just loves it," she said. "I think for a long time we had the mentality that you had to leave Mount Gambier to make it and if you moved back people would ask 'what happened?' We are conditioned to think you have to move elsewhere to have a successful career but that's just not right."
The move back home saw her move into roles as an executive assistant in both the private and public sector.
"It gave me that break from a certain career path that wasn't really working for me anymore," Rene said. "When you take a step back and take time away from something you get a lot more perspective."
She did keep her hand in. though, with her freelance work, much of that still in the fashion industry.
Motherhood arguably sparked the next change and the move to establishing her own business, taking her graphic design skills but
offering so much more with her work in the brand creation space.
"I knew when I had my first baby, she is now seven, I couldn't work full time anymore – for me personally, time with her was the priority," Rene said. "When I first started the business I saw myself as a freelancer but then I realised that I was a personal brand – it really changed how I approached client work.
"It has taken a few years to work out what mu unique offering is and I have made sure I just keep learning, upskilling all the time."
Rene has tackled online courses, sought out mentors and accessed business coaches to ensure Raison Detre Creative Co is the best brand creation business it can be.
"I am focussed on how I can best serve someone and get the best result for them and get their dream realised," she said. "I am all about creating a brand identity and it is an important thing to get right from the start – it is so much more than just coming up with a logo and moving on. Your brand needs to be strong and consistent."
Locally Rene has spearheaded rebranding projects for Metro Bakery & Café; Vanity, Jolly Soles and Soul Physiotherapy.
"I sit somewhere in the space between logo designer and brand strategist," she said. "Creating your brand identity should be seen as an investment – it is a holistic process and it needs to have longevity. Customers connect with brands through their stories and that connection creates brand loyalty."
Making sure she leaves no stone unturned is why Rene applied for the scholarship – so she could access the best possible mentorship in the AI space.
"Rather than complaining about people that just use AI, I decided why not learn more and see how it can assist me in my work – it will never replace my creativity, my relationship building with clients and my personal, hands-on touch to every project. I want to learn how to harness the power of AI in my business, to use it to strengthen my offerings."
ANDY GAZEY Download the SEN App and LISTEN LIVE MT GAMBIER 2 Bodey Circuit, MOUNT GAMBIER. Phone (08) 8721 0000 vividmtg@vgwd.com.au 281 Coleraine Road, HAMILTON. Phone (03) 5551 9500 ALUMINIUM WINDOWS COMMERCIAL SHOP FRONTS & FIT OUTS ALUMINIUM
MIRRORS
SHOWER
SECURITY
GLASS REPLACEMENT GLASS BALUSTRADING & POOL FENCING
DOORS ROBE DOORS
CENTOR RETRACTABLE SCREENS
SCREENS
DOORS
Baked san choy bau rice
300g (1 1/2 cups) brown rice
250g lean pork mince
1 carrot, peeled, coarsely grated
2 garlic cloves, crushed
2 tsp grated fresh ginger
60ml (1/4 cup) hoisin sauce
2 tbsp soy sauce
2 tsp chicken stock powder
625ml (2 1/2 cups) boiling water
227g can water chestnut slices, drained, chopped
3 green shallots, sliced
2 tsp sesame oil
Baby cos or small iceberg lettuce leaves, rinsed, to serve
Method
Preheat oven to 200°C/180°C fan forced. Lightly grease a 3cm-deep, 20 x 30cm baking tray. Place the rice, pork mince, carrot, garlic, ginger, hoisin and soy sauce in a large bowl. Use clean hands to mix until well combined. Transfer mixture to prepared tray, spreading evenly over the base into corners. Use fingertips to rough the surface. Whisk together the stock powder and boiling water in a jug. Carefully pour over the rice mixture. Cover tightly with foil and bake for 1 hour. Add chestnuts, shallot and sesame oil. Use a fork to break up the mince and stir until well combined. Set mixture aside to cool slightly. Serving with lettuce leaves.
Out of the box experience for kids
Gallery offering engaging school holiday programs
This month, Hamilton Gallery invites families to be part of a series of 'out-of-the-box' kids' school holiday experiences that fuse art and theatre, professionally facilitated by industry-leading performers and artists.
On Tuesday, September 19, and Wednesday, September 20, the gallery will play host to four thoughtfully tailored workshops for two distinct age groups - ages 2-4 and ages 5-12.
'HG Holidays: Friends, Passion & Commitment' workshops are presented in collaboration with Barking Spider Creative, a remarkable multi-art form company that creatively and theatrically interprets sites, stories, objects and collections.
Artistic director Penelope Bartlau said that Barking Spider's mission was to transform the ordinary into the extraordinary.
"We're inviting young minds into this captivating gallery space, creating stories about characters in the gallery's current exhibition and encouraging children to explore their creativity, build confidence, and experience the joy of interactive performance," Ms Bartlau said.
This one-off collaboration is inspired by the characters and stories inherent in the gallery's current exhibition; 'Friends: Passion & Commitment', which celebrates 50 years of the Friends of Hamilton Gallery.
Gallery director Joshua White, said at Hamilton Gallery, they believed in fostering creativity and curiosity in young minds.
"These workshops are an extraordinary opportunity for kids to engage with art in a way we've never offered before," Mr
WINTER SLEEPWEAR CLEARANCE
White said. "It's about the joy of discovery, of playing detective, of imaginative character-play and theatrical improvisation. We're excited to invite local children to experience the gallery in an entirely new way."
During the workshops, children will be introduced to a captivating array of objects directly related to the current 'Friends: Passion & Commitment' exhibition. Guided by Barking Spider Creative's innovative approach, children will form small groups to engage in an interactive exploration of the objects, akin to an archaeological adventure. They will uncover the stories behind the objects and step into the shoes of characters inspired by these artifacts, participating in theatre improvisations that will help children relate positively to each other, grow confidence, and build self-esteem.
The one-hour workshops will be held across four sessions over the two days in the upcoming school holidays. The schedule is as follows:
Tuesday, September 19:
o Ages 5-12: 1-2pm
o Ages 2-4: 3-4pm
Wednesday, September 20:
o Ages 2-4: 11am-12noon
o Ages 5-12: 1-2pm
Parents and guardians of ages 2-4 are invited to share the experience by participating in the workshops.
For children aged 5-12, parents can relax with a complimentary tea or coffee and explore current exhibitions, staying to enjoy the performance at the end of the older kids' session.
Tickets are $35 per child and can be booked online via www. hamiltongallery.org, by visiting the gallery or contacting (03)5573 0460.
65 COMMERCIAL STREET WEST, MOUNT GAMBIER SA 5290 NIGHTIES | PYJAMAS | DRESSING GOWNS WHILE STOCKS LAST SALE ENDS 30TH SEPTEMBER
Projects net more than $50,000
Fifth annual SharkPitch event sees three community projects enjoy signifcant windfall
In a testament to the enduring spirit of community generosity, United Way Glenelg is thrilled to announce the remarkable success of this year's SharkPitch event, which raised more than $55,000 through virtual means despite the challenging economic times.
More than 100 individuals enthusiastically participated in the virtual fundraising event from the comfort of their homes, with an additional 60-80 gathering at viewing parties across Casterton and Portland to support three commendable community
projects.
With the engaging guidance of MC Neil O'Donnell and Susie Lyons, the audience was motivated to pledge their support to their preferred project. With the backing of AWA Alliance Bank, generously matched pledges up to $18,000.
Now in its fifth year, SharkPitch attracted participants from as far afield as Queensland, Sydney and Melbourne.
Casterton-Sanford Football Netball Club.
The event began with student Hayley Pumpa from Portland Bay School painting a picture for the audience of young people who yearn for an outdoor space equipped with engaging, purpose-built activity stations to provide healthy, and enjoyable interactions for herself and her friends during lunchtime.
Hannah Palfreyman then presented a well-structured argument outlining the benefits of fitness equipment for students at both Portland Bay School and Portland Primary School.
Portland Bay School initially aimed to raise $15,000 for the complete installation of one station, complete with three interactive exercise units. Remarkably, they surpassed their target, amassing a total of $16,660. Steve Crossley, Principal of Portland Bay School, expresses his delight at this achievement.
Kane Forbes, representing Hands-up Casterton, opened his pitch with a beloved motto, "Love many, Trust few, learn to paddle your own canoe," while emphasizing that life's events should not determine our future selves.
Committed to providing young people in Casterton with opportunities akin to his own, he urged the virtual audience to consider the
prospect of another child enduring similar circumstances without a support network or role model to navigate the challenges they face.
Hands-up Casterton set an initial goal of $20,000, which would sustain a youth space and program for an entire year, allowing it to establish itself and deliver tangible benefits to both individuals and the broader community. Remarkably, they exceeded their target, raising a total of $21,724.
The youngest and final pitchers of the night Jack Thorpe, 18 and Stella Middleton, 14 started their pitch with a shocking statistic with evidence that in 2023 young people are facing record levels of physical inactivity and mental health issues.
As passionate and accomplished BMX riders, they shared their compelling testimonies about the profound value and impact that riding, camaraderie, and friendship have had on their lives.
Jack and Stella set out with the goal of raising $17,000 to acquire a new building to serve as their upcoming clubroom and canteen.
As an additional incentive, Mayor Scott Martin and Councillors Jayden Smith and Michael Carr promised to take a lap around the BMX track alongside the young pitchers if the fundraising objective was met. Remarkably, they surpassed their target, amassing a total of $17,258, leading to Councillors Gilbert Wilson and Karen Stephens being encouraged to join their fellow council members in the lap.
United Way Glenelg executive officer Nicole Carr said the pitchers put a phenomenal amount of work into raising funds for their projects.
"The pitchers hit the streets, hosted sausage sizzles, raffles, reached out to MPs, and enlisted the support of friends, family, and colleagues, and even coordinated in-kind support worth thousands of dollars," Ms Carr said.
"From Queensland to Sydney to Melbourne, people came together to support Hannah Palfreyman and Hayley Pumpa from Portland Bay School, Kane Forbes from Hands Up Casterton and Jack Thorpe & Stella Middleton from Portland BMX Club. Their hard work paid off."
All the pitchers were coached with the support of Debra Crespan, who helped them refine their storytelling skills through an intensive workshop and follow-up support.
SharkPitch has raised an impressive $266,000 for community projects in the Glenelg Shire over its five year history.
AWA Alliance Bank CEO Gavin Heathcote expressed his delight at the event's success. "AWA is so pleased to be able to be part of what a wonderful community and event,"
For those who missed the 2023 Virtual Live SharkPitch, you can watch the replay here https:// youtu.be/YlDp1I6nE3w
You can still pledge your support for your favourite project by clicking here https://www.givenow. com.au/unitedwayglenelg
If you would like more information on how to get involved in the 2024 event, please contact Nicole Carr at United Way Glenelg at mail@unitedwayglenelg.com.au or by calling 0410 513 305.
YOUNGEST PITCHERS: Jack Thorp,18, & Stella Middleton,14, preparing for their pitch.
Classic bike and car show on the horizon
October 28 event raising funds for suicide awareness & mental health support
Cars and bikes from across the country will converge on the Blue Lake city on the weekend of 28th October to raise funds for a vital cause.
The Mount Gambier chapter of the Longriders Christian Motorcycle Club is hosting the Blue Lake City Custom/Classic Bike and Car Show with all funds raised going towards suicide awareness.
Held at Wulunda Recreation Centre on Saturday, October 28, from 12 pm till 4pm, the event will showcase vehicles of all ages and makes.
Committee chairman Graeme Cleves said the club aimed to create an event a little different to the average show and shine.
"We are going to have all types of vehicles on show, not just vintage or restored vehicles," he said.
"There is always a lot of glitz and glamour at car shows, but we wanted to showcase everything from dirt bikes to speedway cars.
"It gives everyone a chance to bring out their vehicles."
As a chapter of the Australiawide club, the Mount Gambier group has seen support from across the country.
"We have people travelling from as far away as Queensland and Western Australia," Mr Cleves said.
"There are people from New South Wales, Victoria, Adelaide, Mildura, and Murray Bridge making the trip.
"It's pretty amazing to see everyone jump on board in support
of this cause."
The club decided to donate the funds from the event to local charities that support suicide support and to help those living with mental health issues and those bereaved by suicide.
"It's something that is really important to our club," Mr Cleves said.
"We have had members impacted by suicide and when things like that happen you just
have to come together and support one another.
With more than 60 vehicles already entered in the event, Mr Cleves believed it would be a success for the club.
"We would love to raise more than $10,000 for our cause and with the amount of numbers we currently have, we are feeling positive," he said.
Trophies will also be on offer in a range of categories.
In the lead-up to the event, the club has received various donations from the public.
Mr Cleves said people were more than willing to donate when they heard about the cause.
"As a community, we have to rally around good causes because you will never know when you'll need to utilise them yourself."
In addition to the car show, an after party will be hosted at the clubhouse 176 Lake Tce Est Mt Gambier Starting from 5 pm with local band Stitches performing for the crowd. Its fully licensed and food vans will be on site to cater for the hungry.
Entry to the car show is $10 per person for spectators and kids under 16 will be free.
It is $10 per entry for any vehicles and trade stalls 3mts x3mts cpst $30. Organisers are looking for any form of vehicles - the more different the better.
Please contact Graeme Cleves 0419 806 410 gcleves@limestonre. com.au or John Bruttomesso 0437 288 694 mtgambier.secretary@ longriders.com.au for more information.
Visit the Blue Lake City Custom/ Classic Bike and Car Show event on Facebook to keep up to date for the October 28 event.
Artist set to launch poetry collection
Kirsten Johnston is a Mount Gambier based writer and visual artist. Over the past few years, her artistic pursuits have been front and centre of a number of exhibitions; art competitions and an artist-in-residence stint at the Riddoch Arts and Cultural Centre. Now she is set to showcase her writing schools with the unveiling of her first published collection of poetry – Minutiae.
Born in Melbourne, growing up in Perth and regional Victoria, and having called the Limestone Coast home for the past 25 years, Minutiae brings together works from recent years and a smattering of earlier pieces included in a range of magazines and journals.
Kirsten will be launching her poetry collection at an author event at the Mount Gambier Library on Sunday, September 17, at 2pm and you can book your place by calling (08)8721 2540 or online https://bit.ly/3P1xnkw
Art has been a part of Kristen's life for more than a decade, starting with local artist Ann Carpenter's TAFE classes. That was in 2008 and five years later painting found its way into her repertoire with Kirsten taking her work seriously a couple of year ago.
"I had always been interested in art but never really had the opportunity to do it," Kirsten said. "Once I had my family I did have the time and I needed some sort of outlet."
Now she treats her art practice as a job. "I do try and do it every day," Kirsten said.
"I can often only do it for an hour or so as my work needs time to dry and I certainly want to make sure I don't stop enjoying it. I always have three or four things on the go.
I am not a full time artist but it is on my mind all the time."
And her art practice, which has a focus on abstract creations, has a lovely synergy with her passion for writing - Kirsten keeps a blog—Everyday Thoughts of an Artist and now her debut poetry collection Minutiae, which will be available for sale at the book launch on Sunday.
Plus available from:
Allendale General Store
Beachport Newsagency
Carpenter Rocks General Store
Casterton Foodwork
Coleraine IGA
Coonawarra General Store
Dartmoor General Store
Donovans
Glencoe General Store
Hamilton Coles
Hamilton Safeway
Heywood IGA
Kalangadoo General Store
Kingston IGA Supermarket
Lucindale General Store
Millicent Foodland
Millicent IGA
Millicent Newsagency
Millicent Woolworths
Mt Gambier Aust. Post Central
Mt Gambier Australia Post East
Mt Gambier Australia Post West
Mt Gambier Badenochs
Mt Gambier Bay Blue Cafe
Mt Gambier
BP - O'Leary Rd Mt Gambier BP One Stop Mt Gambier BP Throughway Mt Gambier BP West Mt Gambier Bryant Bakery Mt Gambier Chapmans News Mt Gambier Coles Express Mt Gambier Conroe Mt Gambier Endeavour Mt Gambier Eureka Retirement Mt Gambier Fosters Newsagency Mt Gambier Foxys Deli Mt Gambier Gambier West Deli Mt Gambier Hallmont Estate Mt Gambier Hospital Kiosk Mt Gambier Jubilee Service Mt Gambier KD's Deli Mt Gambier Lennons Mt Gambier Montebello IGA Mt Gambier Perry's Mobil Mt Gambier Pick Ave Deli Mt Gambier Rosaville Deli Mt Gambier Swallow Drive Mt Gambier The Roadhouse Mt Gambier Woolworths Nangwarry BP Nangwarry General Store Naracoorte Ampol Naracoorte Foodland Naracoorte Newsagency Naracoorte Plaza Kiosk Naracoorte Woolworths Nelson Roadhouse Penola Australia Post Penola IGA Penola Shell Port MacDonnell General Store Portland IGA Portland Woolworths Robe BJ's Newsagency Robe Foodland South End General Store Tantanoola Road House Tarpeena Australia Post As well as real estate agents and local businesses! 15,500 copies printed every week Free in your letterbox
Keeping it simple in the kitchen
Cindy Bunt finally realises the dream of launching her own cookbook
Homegrown produce and homemade food – that is Cindy Bunt's passion and she has always been committed to sharing it with others. For the past few years she has been right on our doorstep so there has been no excuse not to take advantage of her knowledge by attending one of her classes at her Compton property at her Cooking and Gardening School –The Post and Rail.
Classes including sour dough bread making, the art of risotto and arancini, creating a stunning three course meal, pastry making, preserving, wood fired pizza, pasta making and gluten free baking have all been part of Cindy's offering but the dream was always to also make her style of simple, delicious, homestyle cooking accessible all the time through the power of a cookbook
Last November that dream was realised when 200 of her selfpublished debut cookbook Fall in Love with Preserving arrived at her door. She officially unveiled it at an author event at Mount Gambier City Hall last week, which included cooking demonstrations and preserves to taste, and is already on her second reprint.
"My lovely followers, the beautiful people in my community have responded so amazingly to it," Cindy said.
She opted to start her foray into the world of creating cookbooks with preserving because it is so often considered a difficult, timeconsuming, old-fashioned art but that it can be quite simple and the product can then be used in multiple ways.
"There is a whole new wave of people interested in growing gardens but then the question is
what do we do with the produce," Cindy said. "This was a good opportunity to help people get started. You don't need fancy equipment and it is a game changer when you're cooking at home. You can add something you've preserved and it takes a dish to the next level. I am excited to have people taste different things. They don't realise how many things you can preserve."
Helping make this project possible was Cindy's right hand woman Emma Chewter, who was a key driver in getting the project to fruition, joining the Post and Rail family 18 months ago.
"She's really good at the things I'm not," Cindy said. "I've been so lucky to find an amazing mentor, friend and co-worker with skills in admin and the other areas that are not my strengths. She set up the template and se worked together on the look and then I kind of left it to her while I made the preserves we didn't have photos for. I was happy in the kitchen and she was happy on the computer."
Having Emma on board was also critical when the project hit hurdles that could have derailed Cindy had she been flying solo.
"You hit a hurdle or two and you've just got to push past so you can get it done," Cindy said. "I had dreamt about this for over 10 years and when you have a dream you have to push to achieve it. That's the only way it becomes a reality."
Just like Cindy's classes are so much more than cooking lessons –Fall in Love with Preserving is more than a recipe book.
"Each recipe has a back story or a fun story that it was based on," Cindy said. "I want this book to bridge the gap between gardening and cookbooks. For example, so many recipes use say half a lemon – what on earth do you do with the rest of the tree full of lemons? Each recipe has a section to give you ideas on how it can be used and in what dishes it can be used."
Cindy has also discovered people who, rather than having a garden and pursuing preserving,
have found a passion for preserving and now want to start a garden. Cindy doesn't care how people find their passion for both gardening and cooking –she just hopes they do and she is ready and waiting to provide the inspiration and the help.
That is why she has tried to make Fall in Love with Preserving a user-friendly publication mirroring the user-friendly ethos of her cooking classes.
"You want people to be able to incorporate what they learn into their own lifestyle," Cindy said. "I don't teach people the long way to do things, people don't have time for that – I teach the easy version. People are amazed when you teach then cooking methods that allow them to do things quickly and easily. The classes are very hands on and everyone gets their hands dirty."
Cindy has also tried to incorporate her personality in the book, using her own photographs
of stunning food photography, another skills she has developed over the journey, as well as candid shots.
"I wanted it to reflect my authentic self," she said. "You can't hold out for perfection and this book would never have been finished if I wasn't prepared to just make sure it was something I was proud of."
And speaking of things she's proud of, the under construction cooking school connected to the shed in the potager garden nursery area will ensure she can not only continue her classes but instead of catering for 10 participants but up to 20 at any one time.
The ink on Fall in Love with Preserving is barely dry and Cindy is already well into the planning for a follow up cookbook sharing more of her simple, base recipes with food lovers everywhere.
"... there is a whole new wave of people interested in growing gardens but then the question is what do we do with the produce..."
Cindy Bunt
"... I don't teach people the long way to do things, people don't have time for that – I teach the easy version..." Cindy Bunt
A Beautifully Renovated Home in a Premier
Lakes Location 15 Kalimna Crescent, Mt Gambier
Elders welcomes you to this stunningly renovated 4+ bedroom home is in a prime location, sitting right on the slopes of Mount Gambier Valley Lakes with tree-lined parklands directly behind the property and a great view of the town from the front of the property. Extensively renovated and featuring a luxurious swimming pool, this is a stylish and lavish property that's sure to impress. The entrance is via a large front verandah with adobe-style arches, leading into a cosy corridor with wooden panelling. To the left, two small sets of stairs lead down into a light-filled sunken lounge area with beautiful sloped ceilings and timber-look flooring. To the right of the loungeroom is an open-plan kitchen with a dining room and another large lounge area, offering you plenty of space to entertain or even just to unwind and relax. This kitchen has been completely remodelled, with beautiful timber benchtops, gas cooking and a dishwasher. Everything - from the
ceiling fans to the fixtures to the staircases - has been selected to match, making this home feel modern and architecturally stylish. A large servery window above the stove looks into the formal dining room, a refined and classy space that features an arched yellow stained-glass window. The rest of this floor is dedicated to the bedrooms and bathrooms. The master bedroom is absolutely stunning, with two huge arched windows offering you a fantastic view where the current owner loves to look over the town daily. This bedroom features a good-sized walk-in robe with great storage and an ensuite bathroom with a shower and vanity. The other two bedrooms on this floor have built-in-robes, and the main bathroom features a shower, bath and vanity. Toilet located separately for convenience. Downstairs are two more bedrooms, as well as storage cupboards Dr Janine Ritchie will be available for consultation in September
bedrooms, however they would also be perfect for a study or a home gym. Finally, this house has an incredible backyard, with a large back verandah for entertaining and a built-in pool with gorgeous stone paving, being able to come home and enjoy a swim afterwards will feel absolutely luxurious.
FAST FACTS
AGENT Elders Mt Gambier 9 Bay Road, Mt Gambier Sarah Barney 0407 714 354 sarah.barney@elders.com.au
RLA 62833
PRICE $549,000 - $569,000
KEEPING IT NATURAL
Expect to see a lot more natural timber on bathroom vanities and cabinets in 2023. The increasing appeal of timber complements the rapid rise of modern organic styling and warm colors that we've seen in the past two years.
Pet Care
Fish should not be handled or kept out of the water. It damages their skin and increases the risk of bacterial or fungal infections. An aquarium net should be used for capturing or moving fish. Fish should be transported in watertight clear plastic bags — half water and half air. Transport fish quickly. Do not leave them unattended or let the fish to heat.
MY PROPERTY
(08) 8725 0644 6 Crouch Street
Mount Gambier Book Online mgchiropractic.com.au
North,
RIVERVIEW TERRACE, DARTMOOR
$275,000 15 ACRES
IDEAL LIFESTYLE ALLOTMENT
Welcome to the friendly township of Dartmoor. Dartmoor is community focused and offers all the amenities you require such as the General store, Primary School & Kindergarten, daily bus service, Hotel/motel, sporting club and of course the iconic Glenelg River. This 15 acre allotment, currently utilised as farm land is situated just off the princes Highway, is bitumen fronted with a fully equipped bore & power passing. This Allotment is an opportunity not to be missed, build your dream home with shedding (S.T.C.A). The perfect acreage for those wanting a small hobby farm.
8 WYNHAM ROAD, MOORAK
AUCTION ( UNLESS SOLD PRIOR) ONSITE 1PM FRIDAY 1ST SEPTEMBER 2 2 2
FOREST ROAD, DISMAL SWAMP/WANDILO
RLA 280309 Ph 08 8723 6866 | Fax 08 8723 3809 | 50 James Street, Mount Gambier | admin@gtlivestock.com.au | www.gtlivestock.com.au Real Estate Sales Property Management 0407 213 023 Bernie Manser Property Management 0407 235 345 0417 071 180 Chris Manser Real Estate & Livestock Sales 0417 414 127
788 WANDILO
$649,000 4-5 2 6 MODERN COUNTRY STYLE LIVING
ONCE IN A CENTURY OPPORTUNITY After over a century within just one family, Green Triangle Real Estate are delighted to offer for sale 8 Wynham Road, Moorak. This well maintained, hidden gem awaits its new beginning ~ Solid stone home in highly sought after Moorak area on approximately 24 acres ~ Just minutes to schools, shops, the Mount Gambier CBD and a short drive to Port MacDonnell ~ kitchen with dishwasher & wood stove ~ separate dining area with slow combustion wood heating ~ 2 Generous sized bedrooms, main with ensuite and built in robes ~ Spacious formal lounge / dining with original polished floor boards & warmed with slow combustion wood heating ~ second living offers access to the main bathroom, laundry & the North facing verandah SOLD AT AUCTION AVAILABLE 13TH SEPTEMBER 2023 Newly renovated 3-bedroom stone home close to all amenities and Mulga Street Primary School. Freshly painted throughout, new carpets in all bedrooms and lounge, wood heating and reverse cycle cooling, floating timber floors in kitchen and dining room, new electric stove, built in robes in 2 bedrooms, bath and separate shower, enclosed entertainment area, fully enclosed rear yard, woodshed, 2 carports and garage. Small outside dog negotiable 16 MITCHELL STREET, MOUNT GAMBIER 3 1 1 SOLD OFF MARKET 68 SUTTONTOWN ROAD, MOUNT GAMBIER 3-4 2 1 SOLD OFF MARKET LOT 29 JESS ROAD, ALLENDALE EAST 102 & 364 SEWARTS ROAD, ALLENDALE EAST EXPRESSIONS OF INTEREST BY 12 NOON FRIDAY 7TH JULY 2023 FARMING LAND Approximately 80 acres of farming land. Fenced into 4 paddocks with cyclone fencing. Bore with Solar pump supplying water to all paddocks. Good fertiliser history. Great turnout block to suit beef, sheep and dairy. SOLD OPEN SUNDAY 11.00-11.45AM
Ray White_Know How to
more for your property Ray White Mt Gambier 2A & 2B Mitchell Street Mount Gambier SA 5290 (08) 8724 7405 mtgambier.sa@raywhite.com raywhitemtgambier.com.au RLA 291953 22 Lansell Street, Mt Gambier. E.O.I by 12pm 17th Oct (Unless Sold Prior)
by appointment
renovated throughout, with a grand entrance. The master suite offers a WIR with a lead-light skylight, an ensuite bathroom and double French doors opening onto a courtyard. The kitchen/dining provides an island bench, soft close cabinetry, Miele appliances including an electric convection oven, microwave, electric cooktop, rangehood, an in-built coffee machine and two d/ washer drawers. The lounge room features a humidifier gas log heater, RCAC, Bose surround sound and a secluded home office. Both additional bedrooms offer BIR's. The family bathroom features a vanity, a separate shower and bath and a toilet. Outside, the paved outdoor entertaining area offers a built-in BBQ and an in-ground, solar heated, self-cleaning pool. The garage has an electric roller door and a separate gymnasium room. In addition, a statement wine cellar, underfloor heating and an automatic irrigation system. 4 2 2 10 Wyatt Street, Mt Gambier $569,000 - $589,000 Open by appointment Sale Hayley Goodwin Client Services (08) 8724 7405 Senior Property 0455 826 616 Kirby McIntyre Management (08) 8724 7405 Bec Hann Property Management (08) 8724 7405 Georgia Ryan Administration & Marketing (08) 8724 7405 3 1 2 5 Campbell Street, Mt Gambier $339,000 - $349,000 Open by appointment Sale 1 1 1/17 Davison Street, Mt Gambier $149,000 - $169,000 Open by appointment Sale 3 2 2 14 Fartch Street, Mt Gambier $339,000 - $369,000 Open by appointment Sale 4 1 8 Agnes Street, Mt Gambier E.O.I by 12pm 28th Sept (Unless Sold Prior) Open by appointment Sale 4+ 2 3 19 Eldridge Drive, Worrolong E.O.I by 12pm 28th Sept (Unless Sold Prior) Open by appointment Sale 26-28 Wilston Street, Mt Gambier Expressions Of Interest Open by appointment Sale Industrial 4 2 3 58-60 Portland Street, Penola E.O.I by 12pm 9th Oct (Unless Sold Prior) Open by appointment Sale 3 1 2+ 90 Wehl Street North, Mt Gambier E.O.I by 12pm 3rd Oct (Unless Sold Prior) Open by appointment Sale 5 3 4 83 Blackwell Road, Naracoorte E.O.I by 12pm 16th Oct (Unless Sold Prior) Open by appointment Sale 3 2 4 1
get
Open
Extensively
Suite 2/14 Helen Street, Mount Gambier | www.gebhardts.com.au | Phone 08 8725 5766 RLA 1903 RENTALS Gebhardts Property Management Suite 2/14 Helen Street, Mount Gambier Apply online www.tenantoptions.com.au www.gebhardts.com.au rentals@gebhardts.com.au Ph 8724 8088 1/10 Bell St, Pt MacDonnell 1 1 $200 pw | Available Now 2/10 Bell St, Pt MacDonnell 2 1 $230 pw | Available Now 1/3 Gordon Street 2 1 1 $290 pw | Available 06/10/23 216a Commercial St West 3 2 2 $380 pw | Available Now 1 Cherokee Court 3 1 2 $470 pw | Available 15/09/23 41 North Terrace 3 1 1 $470 pw | Available 22/09/23 RESIDENTIAL HOUSES & UNITS 389 Commercial Street West Approx. 15,280m2 | Avail Now 43 Commercial Street West $110,000 PA + GST + Outgoings | Avail Now Ellen Street, Penola Approx. 13,500m2 | Avail Neg 19871 Riddoch Hwy, Mingbool Approx. 13,620m2 | Avail Neg 4 Margaret Street $52,000 PA + GST & Outgoings | Avail Now Approx. 945m2 COMMERCIAL 1 HILLTOP AVENUE, MOUNT GAMBIER Grand Family Home 5 2 3 $679,000 - $719,000 34 SHEPHERDSON ROAD, MOUNT GAMBIER Ticks all the Boxes! 3 2 3 $399,000 - $429,000 51 ELDRIDGE DRIVE, WORROLONG Your Perfect Home on an Expansive Allotment 4 2 5 $689,000 - $729,000 NEW 123 COMMERCIAL STREET EAST, MOUNT GAMBIER High Profile Site a| 1,670m2 $630,000 - $670,000 2 1 1 $290 per week Available 06/10/23 1/3 GORDON STREET, MOUNT GAMBIER Central Unit 7/22 BURONGA AVENUE, MOUNT GAMBIER Charming and cosy unit 2 1 1 $269,000 - $289,000 4/36 JUBILEE HIGHWAY WEST, MOUNT GAMBIER Low Maintenance Living 2 1 1 $269,000 - $289,000 21 MORPHETT TERRACE, TARPEENA Looking to Renovate? 3 1 $110,000 - $120,000
Your Mates in Real Estate Ph (08) 8725 8037 | 178 Commercial St East, Mt Gambier | www.limestonere.com.au Graeme Cleves 0419 806 410 or gcleves@limestonere.com.au | RLA 263296 REAL ESTATE REAL ESTATE 2/13 SHEPHERDSON ROAD, MOUNT GAMBIER $550,000 3 2 2 333m2 Graeme Cleves - 0419 806 410 7 Burney AllendaleStreet, East 3 2 4+ 931m2 $439,000 - Three carpeted bedrooms - Two way bathroom - Large lounge and living area - Huge shedding Graeme Cleves - 0419 806 410 PRICE ADJUSTMENT 251 OLD BOUNDARY ROAD, ALLENDALE EAST $698,000 3 1 4 Approx 12 acres Graeme Cleves - 0419 806 410 PRICE ADJUSTMENT 198 SUNNYBRAE ROAD, SUTTONTOWN $750,000 - $780,000 3 2 4+ 4,645m2 Graeme Cleves - 0419 806 410 57 ACACIA STREET, MOUNT GAMBIER $395,000 | TENANTED FOR $370 P/W 3 1 2 920m2 Graeme Cleves - 0419 806 410 AVAILABLE RENTALS 4/84 Bay Road, Mount Gambier $350 per week Available Now - Top of the hill blue ribbon area - 2 large bedrooms - Gas cooking - Bathroom/laundry combined
1 Wehl Street South, Mount Gambier 08 8724 9999 98 George Street, Millicent 8733 1989 malseeds.com.au SERVICING THE GREATER LIMESTONE COAST + WESTERN VICTORIA Lot 91 Uphills Road, Kongorong 157 Acres (approx) $2,050,000 Jason Malseed 33363 Princes Highway, Burrungule $480,000 - $510,000 Wendy Flint 4 1 4 2.5 acres (approx) 583 Caroline Road, Glenburnie $1,200,000 Jason Malseed 3 1 6 60 acres (approx) 2/13 Myall Street, Mt Gambier $350 per week To apply tenantoptions.com.au 3 1 1 FOR LEASE 61 Kurrajong Street, Mt Gambier $440 per week To apply tenantoptions.com.au 3 1 4 FOR LEASE 56 Church Street, Mt Gambier $620 - $680 per week To apply tenantoptions.com.au 3 1 4 FOR LEASE
FURNISHED 52 Meylin Street, Pt MacDonnell $599,000 Jason Malseed 4 2 2 WALK IN WALK OUT - READY TO GO AIRBNB! 6 Bonshor Street, Millicent 950m2 (approx) $85,000 Wendy Flint 4 William Street, Mt Gambier $395,000 - $425,000 Wendy Flint 4 1
FULLY
Jason Malseed 0419 032 795 16 Birkdale Court, Worrolong Contact Agent Wendy
4 2 3 6 Mariner Court, Mt Gambier $500 per week To apply tenantoptions.com.au 4 2 2 FOR LEASE 1 Daly Street, Allendale East $260,000 Wendy Flint 3 1 Wendy Flint 0468 692 993 Kathy Dodd 8733 1989 Sam Malseed 8724 9999 Olivia Farmer 8724 9999 Katie Fisher 8724 9999 Zoe Malseed 8724 9999 5 Phillip Street, Mt Gambier $330,000 - $340,000 Wendy Flint 3 1 3 15
Jason
4 2 6 19
3 1 2 FOR LEASE 41 Milstead Street, Pt MacDonnell $280,000 Wendy
Block of land
27
To
3 1 3 FOR LEASE
$500,000 Wendy
3 1
Flint
Elsie May Drive, Compton
Highest
& Best by 5pm 22/09/23 (u.s.p)
Malseed
Hutchesson Street, Millicent $300
per
week To apply tenantoptions.com.au
Flint
with shed
Bluebell Drive, Mt Gambier $450 per week
apply tenantoptions.com.au
7 Glynn Drive, Nene Valley
Flint
eldersrealestate.com.au 9 Bay Road, Mount Gambier mtgambier@elders.com.au RLA Rural Sales DAMIAN VENN Residential Sales SARAH BARNEY Property Specialist FRANK KAISER Sales Support Officer CHLOE SMITH Sales Support Officer TAMARA BRONCA Team Leader MICHELLE CLARKE Property Manager LISA KOVALEFF Property Manager MELISSA PRIDDLE Property Manager JO-ANN CAMPBELL Property Manager PAMELA CARTER Property Manager HEATHER BLADON Commercial Enquiries JENNIFER CARSON Property Manager MACEY HUMPHRIES 64 Milstead Street, Port MacDonnell 4 1 2 Sarah Barney 0407 714 354 $479,000 NEWPRICE 76 Suttontown Road, Mt Gambier 3 1 5 Sarah Barney 0407 714 354 $389,000 - $399,000 9 Marlow Court, Mt Gambier 4 2 2 Sarah Barney 0407 714 354 $565,000 - $585,000 NEWPRICE 15 Kalmina Crescent, Mt Gambier 4 2 2 Sarah Barney 0407 714 354 $549,000 - $569,000 NEW 40 Heath Street, Mt Gambier Sarah Barney 0407 714 354 NEW NEW 191 Avondale Road, Tarpeena 79.2 hectares (approx) 2 1 Damian Venn 0438 904 771 Auction 14th September at 11am on the property 9/48 Lake Terrace East, Mt Gambier 2 1 2 Sarah Barney 0407 714 354 $249,000 7 Fitzgibbon Court, Suttontown 4 2 2 Sarah Barney 0407 714 354 $575,000 - $595,000 HOUSE AND LAND 19 Blesing Street, Nangwarry 4 1 4 Sarah Barney 0407 714 354 $279,000 - $289,000 NEW
A: 22 Sturt Street, Mount Gambier P: 08 8723 3416 www.key2sale.com.au RLA 282 450 unlocking dreams PROPERTY SPECIALISTS Ben Ransom 0400 870 362 18 Newton Rd, Pelican Point BEACH FRONT SANCTUARY EXPRESSIONS OF INTEREST 3 2 New Lot 3 Wynham Rd, Moorak 24 ACRES OF VACANT LAND IN MOORAK Al Lamond 0418 849 266 24 acres E.O.I by 28/09/23 at 12pm (if not sold prior) New 2 Maxwell St, Mt Gambier EXQUISITE FAMILY LIVING Gail Richards 0409 268 199 $575,000 - $625,000 4 2 2 New Ben Ransom 0400 870 362 4 2 4 3 Greenwood Crt, Suttontown NEAR NEW BUILD READY TO MOVE STRAIGHT IN $670,000 - $700,000 New Gail Richards 0409 268 199 3 1 2 2-4 Marngo Pl, Mt Gambier TWO TITLES IN LAKES LOCATION EXPRESSIONS OF INTEREST CLOSING 28/9/2023 AT 12PM (if not sold prior) New Al Lamond 0418 849 266 or Ben Ransom 0400 870 362 2 2 2 G004/7 Lake Tce East, Mt Gambier EASY CARE LIFESTYLE WITH STUNNING CITY VIEWS $380,000 New Sara McManus 0438 708 281 54 Barrows Rd, Mil-Lel THE PERFECT BLEND OF SPACE AND COMFORT $789,000 - $839,000 4 2 2 New 4.99 ACRES
BrainTeaser
1. What is the capital of Bali?
2. Lakshmi is the goddess of wealth, power & beauty in which religion?
3. What is the largest river in India?
4. English actor Ben Kingsley has one Best Actor Oscar - which real life character did he portray to secure the 1983 accolade?
5. The Australian dollar was floated on December 9, 1983 – who was the federal treasurer behind the move?
6. The late actor Paul Walker was synonymous with which action movie franchise?
7. The Supra and Prado are vehicles brought to us by which car manufacturer?
8. What is the largest and most populous island of Japan?
9. Royal Ann, Sweetheart and Stella are varieties of which fruit?
10. Which Australian child star brought us the hit Strawberry Kisses, which recently surfaced as an unofficial anthem of the Matildas?
11. Which author brought us the children's story James and the Giant Peach?
12. Who played Willy Wonka in the 2005 Tim Burton version of Charlie and the Chocolate Factory?
13. In which Australian State is the famous Cadbury Chocolate Factory?
14. Claremont is a suburb of which Australian capital city?
15. US actress Claire Danes won both the Primetime Emmy and Golden Globe Awards for Lead Actress in a Drama Series in 2012 and 2013 for her role as Carrie Mathison in which TV series?
16. Goneril, Regan and Cordelia are the daughters of the title character in which Shakespeare play?
17. Edward VIII, who abdicated the throne in 1936, was what relation to Queen Elizabeth II?
18. Australia's fourth largest desert is the Simpson Desert – in which three States/Territories does it sit?
19. Who is the Premier of South Australia?
20. The national flag of Italy has three vertical stripes – they are red, green & white – which other European country's flag has the same three colours stripes but featured horizontally?
21. The famous fresco on the Sistine Chapel ceiling is the work of which Renaissance artist?
22. Pope Benedict XVI was the last
Sudoku
How to play: To solve this puzzle each 3x3 box, each row and each column must contain all the numbers from
pope to visit Australia – he visited as part of World Youth Day in which year – a) 2012; b) 2010; c) 2008?
23. The city of Beijing last hosted the Summer Olympics in which year?
24. Breaking the record at the 2020 (2021) Tokyo Olympics, which Australian athlete is the most decorated Australian Olympian of all time?
25. Which Jane Austen novel was set in the fictional village of Highbury?
26. DCI Tom Barnaby was the original and long standing lead of which popular British crime drama?
27. Detectives Hercules Poirot and Miss Marple were creations of which prolific crime writer?
28. According to Greek mythology, how many tasks made up The Labours of Hercules?
29. What is the square root of 144?
30. How many sides does a pentagon have?
31. At the end of the 2023 AFL
home & away season – which clubs finished in the top four?
32. Parkville and South Yarra are suburbs of which Australian capital city?
33. Which river runs through the Tasmanian capital Hobart?
34. What is the body of water that separates Australia and New Zealand?
35. What is the name of the iconic mountain on the shores of the New Zealand tourism attraction Milford
Sound?
36. Mount Everest, the world's highest mountain, is part of which mountain range?
37. Who voices Manny the woolly mammoth in the movie franchise Ice Age?
38. Long island is part of which US State?
39. What is the capital of Canada?
40. Who did Deapool star Ryan Reynolds play opposite in the romcom The Proposal?
Australia, Queensland & Northern Territory; 19. Peter Malinauskas; 20. Hungary; 21. Michelangelo; 22. c); 23. 2008; 24. Emma McKeon; 25. Emma; 26. Midsomer Murders; 27. Agatha Christie; 28. 12; 29. 12; 30. Five; 31. Collingwood, Brisbane, Port Adelaide & Melbourne; 32. Melbourne; 33. River Derwent; 34. Tasman Sea; 35. Mitre Peak; 36. The Himalayas; 37. Ray Romano; 38. New York; 39. Ottawa; 40. Sandra Bullock
Gandhi; 5. Paul Keating; 6. Fast & The Furious; 7. Toyota; 8. Honshu; 9. Cherry; 10. Nikki Webster; 11. Roald Dahl; 12. Johnny Depp; 13. Tasmania; 14. Perth; 15. Homeland; 16. King Lear; 17. Uncle; 18. South
Answers:1. Denpasar; 2. Hinduism; 3. Ganges River; 4. Mahatma
Classifications: (G) General, (PG) Parental Guidance, (M) Mature Audiences, (MA15+) Mature Audience Over 15 Years[s] Subtitles, Consumer Advice: (d) drug references, (s) sexual references or sex scenes (h) horror, (l) language, (mp) medical procedures, (n) nudity, (v) violence
WEDNESDAY SEPTEMBER 13 NINE SA SEVEN SA TEN SA ABC SBS SBS VICELAND SBS MOVIES NITV ABC TV PLUS ABC NEWS GEM GO 7MATE 7TWO BOLD PEACH
TV WEDNESDAY, SEPTEMBER 13
9 4 8 2 4 1 9 1 8 2 6 5 3 7 5 6 5 9 8 4 1 7 9 3 8 1 4 3 2 6 5 7 3 2 7 8
1 to 9. 7 9 4 8 5 1 2 3 6 2 6 5 4 7 3 8 1 9 1 3 8 2 6 9 4 5 7 3 7 9 1 4 5 6 2 8 5 2 6 9 3 8 1 7 4 8 4 1 7 2 6 5 9 3 9 8 7 5 1 4 3 6 2 6 5 2 3 8 7 9 4 1 4 1 3 6 9 2 7 8 5
TV FRIDAY, SEPTEMBER 15
TV THURSDAY, SEPTEMBER 14
Classifications: (G) General, (PG) Parental Guidance, (M) Mature Audiences, (MA15+) Mature Audience Over 15 Years[s] Subtitles, Consumer Advice: (d) drug references, (s) sexual references or sex scenes (h) horror, (l) language, (mp) medical procedures, (n) nudity, (v) violence THURSDAY SEPTEMBER 14 NINE SA SEVEN SA TEN SA ABC SBS SBS VICELAND SBS MOVIES NITV ABC TV PLUS ABC NEWS GEM GO 7MATE 7TWO BOLD PEACH FRIDAY SEPTEMBER 15 NINE SA SEVEN SA TEN SA ABC SBS SBS VICELAND SBS MOVIES NITV ABC TV PLUS ABC NEWS GEM GO 7MATE 7TWO BOLD PEACH
TV SATURDAY, SEPTEMBER 16
SUNDAY,
Classifications: (G) General, (PG) Parental Guidance, (M) Mature Audiences, (MA15+) Mature Audience Over 15 Years[s] Subtitles, Consumer Advice: (d) drug references, (s) sexual references or sex scenes (h) horror, (l) language, (mp) medical procedures, (n) nudity, (v) violence SATURDAY SEPTEMBER 16 NINE SA SEVEN SA TEN SA ABC SBS SBS VICELAND SBS MOVIES NITV ABC TV PLUS ABC NEWS GEM GO 7MATE 7TWO BOLD PEACH SUNDAY SEPTEMBER 17 NINE SA SEVEN SA TEN SA ABC SBS SBS VICELAND SBS MOVIES NITV ABC TV PLUS ABC NEWS GEM GO 7MATE 7TWO BOLD PEACH
TV
SEPTEMBER 17
Classifications: (G) General, (PG) Parental Guidance, (M) Mature Audiences, (MA15+) Mature Audience Over 15 Years[s] Subtitles, Consumer Advice: (d) drug references, (s) sexual references or sex scenes (h) horror, (l) language, (mp) medical procedures, (n) nudity, (v) violence TV MONDAY, SEPTEMBER 18
TUESDAY, SEPTEMBER 19 MONDAY SEPTEMBER 18 NINE SA SEVEN SA TEN SA ABC SBS SBS VICELAND SBS MOVIES NITV ABC TV PLUS ABC NEWS GEM GO 7MATE 7TWO BOLD PEACH TUESDAY SEPTEMBER 19 NINE SA SEVEN SA TEN SA ABC SBS SBS VICELAND SBS MOVIES NITV ABC TV PLUS ABC NEWS GEM GO 7MATE 7TWO BOLD PEACH
TV

BUSINESS DIRECTORY CAR ACCESSORIES AUTO REPAIRS BOARDING KENNEL 0418 838 523 admin@cleaneasy.com.au www.cleaneasy.com.au Mount Gambier The Limestone Coast CARPET CLEANING DENTURE CLINIC Paul and Rose Visiting Mt Gambier weekends Call 0499 609 828 12 Wehl Street North, Mount Gambier 40 Experienceyears in making dentures Paul and Rose continuing to serve regional SA Call 1800 718 450 for an appointment 12 Wehl Street North, Mount Gambier DENTURE CLINIC CARAVANS 250 Jubilee Highway West, Mount Gambier Phone (08) 8725 2826 caravans@donehuesleisure.com.au • Large range of new & used caravans • Parts & accessories, everything for your caravan • Caravan service & repairs, skilled experienced technicians www.donehuesleisure.com.au ACCOUNTANT ACCOUNTANT AIR CONDITIONING & REFRIGERATION DOG GROOMING ALL TREE LOPPING AIR CONDITIONING & REFRIGERATION Mount Gambier - Millicent - Southend - Beachport - Robe - Kingston 0408 838 027 The Coastal Express Door to Door Daily Service! 08 8724 0158 Pick-Up & Delivery WWW.TALFM.COM.AU 08 8762 0018 ADELAIDE, MELBOURNE, SOUTH EAST PICK UP SERVICES IN ALL AREAS FREIGHT All types. Pittosporums a specialty CALL 0418 849 952 HEDGE PRUNING GARDENING/LANDSCAPING GENERALHEADINGMAINTENANCE Home Repairs & General Maintenance Contact Matt 0402 046 986 arnoldshm @outlook.com CARTRIDGES & PRINTERS CARTRIDGES PRINTERS BUSINESS FOR SALE CARAVANS CARAVANS 2 Brian Smith Drive (off Riddoch Hwy), Mt Gambier 2022 MODEL CLEARANCE SALE ON NOW While Stocks Last Lifestyle1 Business Directory INTRODUCE YOUR BUSINESS TO A WIDE AUDIENCE OF POTENTIAL CUSTOMERS ASSEMBLY ASSEMBLY *Business Directory. Price includes GST. Minimum 3 month (12 week) period, no copy changes allowed. $209 inc GST will be invoiced on first ad placement. Book your space on 08 8724 7111 AIR CONDITIONING
Taylor Marine Taylor Marine
Road safety message from Member for Barker
September is Rural Road Safety Month, an Australian Road Safety Foundation (ARSF) awareness campaign designed to highlight the additional risks that exist when driving on rural and remote roads.
Despite fewer than a third of Australia's population residing in major cities, deaths on rural roads accounted for almost two thirds of the 2022 road toll. In the first eight months of 2023, we have lost 38 lives on South Australian rural roads, ten more than at the same time last year.
The overrepresentation of rural and regional road users in the national fatality and serious injury statistics and the continuing rising road toll is quite obviously cause for real concern.
It's also a key reason why the Federal Government must urgently unlock infrastructure investment and get on with upgrading our regional road network, including the Sturt, Dukes, Mallee, Karoonda, Thiele, Ngarkat, Southern Ports, Horricks, Riddoch and Princes Highways.
I will keep fighting to force the Federal Labor Government to upgrade our rural road network, but in the meantime, I ask all road users to assess their own driving behaviour.
Recently released data shows that 51% of Australian drivers openly admit to breaking road rules when travelling on rural roads and 10% have experience terrifying moments of microsleep, where they were awake but unable to recall driving. These are concerning stats on top of existing risks such as poor road condition, reduced lighting and wildlife.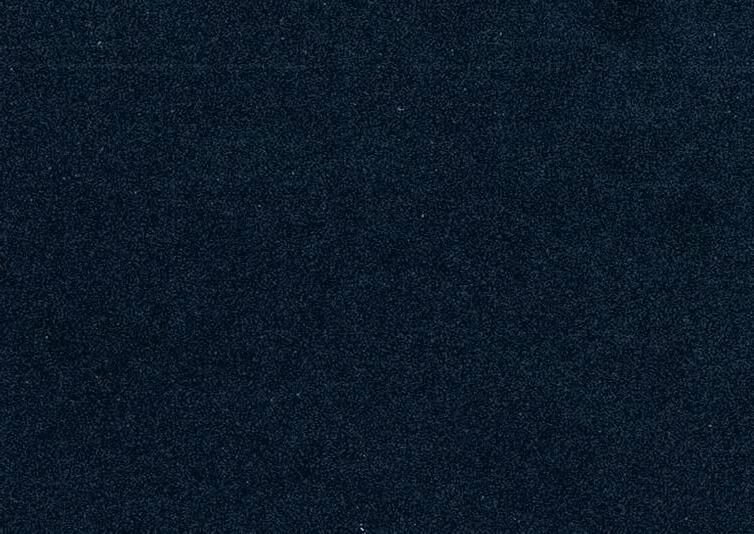 I urge all road users to take stock of the risks and what we can do to reduce them.
Be the change you want to see and help make our roads safer.
Tony Pasin MP Federal Member for Barker Shadow Assistant Minister Infrastructure and Transport
SE Plastering
PICTURE FRAMING POOLS • Inground & above ground, all shapes & sizes • Service pumps & filters • Chemicals & parts • Free water testing available DONEHUES LEISURE: BUILDING POOLS & RELATIONSHIPS FOR 50 YEARS! 250 Jubilee Highway West, Mount Gambier Phone (08) 8725 2826 robyn@donehuesleisure.com.au www.donehuesleisure.com.au
ABN 6719 576 4621 Painting Interior/Exterior Cornice/Ornamental Insulation CALL NOW ON 0413 728 405 Wall + Ceiling Repair Work MT GAMBIER General weldinG fabrication no job too biG or small thistlefabrications@outlook com 0426 973 510 WELDING HANDYMAN SHED STORAGE SECURE-A-SHED Domestic, Commercial, Caravan & Boat Storage SELF STORAGE Phone: 0400 234 660 Email: secure-a-shed@bigpond.com 10 Bodey Circuit, Mount Gambier TRAILERS TRAILERS JOINERY JOINERY MECHANIC REPAIRS MECHANIC REPAIRS MARINE SUPPLIES
349 Commercial Street West, Mount Gambier Ph 08 8726 5200 F 08 8726 5222 E mtgambier@taylormarine.com.au  Furuno Electronics  International Paint  Stormy Seas Life Jackets  Pots, Rope & Floats  Boating Safety Gear  Wet Weather Gear  Plus all accessories for your boat! NEW SEASON WATER SPORTS GEAR Now stocking KD & Connelly gear! 349 Commercial Street West, Mt Gambier Ph 08 8726 5200 F 08 8726 5222 E mtgambier@taylormarine.com.au WAKEBOARDS KNEEBOARDS SKI TUBES & ROPES SKIS WAKEBOOTS LIFEJACKETS PARTY HIRE Limestone Coast Party Hire Specialists in marquee hire furniture & acc. enquiries@lcpartyhire.com www.lcpartyhire.com M: 0418 847 204 @limestonecoastpartyhire @limestone_coast_party_hire INSURANCE INSURANCE Personal Insurance Commercial Insurance • Car Insurance • Home & Contents Insurance • Boat Insurance • Caravan & Trailer Insurance • Business Insurance • Trade Insurance • Farm Insurance Rob Johncock Pty Ltd T/as Jackson Pyrmont | ABN 52 104 368 989 | CAR 248911 | AR 248246. Corporate Authorised Representative of General Insurance Brokers of Australia Pty Ltd | ABN 94 135 132 455 | AFSL 342 546 • Commercial Insurance • Public Liability Insurance MASSAGE THERAPY DP MASSAGE THERAPY DARRYL PATZEL Massage Therapist 0412 616 591 MASSAGE THERAPY
ANDY GAZEY Download the SEN App and LISTEN LIVE MT GAMBIER
EMPLOYMENT
CARAVAN SALES CONSULTANT
Donehues Leisure are looking for an enthusiastic sales consultant to join their team at their Mount Gambier branch.
SKILLS REQUIRED:
• Proven sales background
• Excellent phone manner
• Be self motivated to achieve goals
• Have good personal communication skills
• Show professional presentation
• Proven organisational and time management skills
• Be computer literate
• Outgoing and friendly
• Full Drivers Licence
MAIN DUTIES INVOLVE:
• Customer liaison and sales both in yard & over the phone
• Assisting customers through selections for their caravan builds
• Photographing & listing stock caravans online
• Complete sales process from sale, build approval to handover
• Helping other team members when required
If you wish to join an exciting and progressive family business and are able to build and maintain customer relationships, demonstrate good presentation and communication skills please forward your resume via email to andrew@donehuesleisure.com.au
ACROSS
1) What you're filling in
5) Site of a Muslim pilgrimage
10) Had a sensation
14) One way to serve a steak
15) Hope for a nominee
16) "I had no_!"
17) Like a neat, perfect arrangement
20) It's spotted in Westerns
21) Fish-eating birds
22) Rosemary or thyme
25) Use a bayonet
26) Hardly a gentleman
29) Was a blabbermouth
31) Quenches
35) Biochemistry abbr. 36) "Sacro" follower
K9000 is family-owned enterprise enjoying unprecedented growth as we expand our business from our well-known revolutionary dog washes into the highly sought-after bike washing market. To facilitate this growth, we have three key positions currently available:
Business and Finance Manager
Our Business and Finance Manager will play a key role in driving long-term success by overseeing our financial goals and ensuring key objectives are met through efficient and proactive financial management.
Sales Manager
The Sales Manager will manage existing customer accounts through establishing solid and transparent relationships, as well as driving sales and growth strategies to identify new market and customer opportunities.
Sales and Marketing Coordinator
The Sales and Marketing Coordinator will utilise their marketing and promotional skills to drive our products and develop new methods of promoting our business to ensure that K9000 continues to grow its market and reach potential customers in all corners of the globe.
K9000 offers a wonderfully friendly and supportive team environment, whilst opening the door to further your career with a strong and respected brand with almost 20 years trading and a world-wide export market.
For enquiries regarding this position, please contact Catriona Hardiman on 0448 971 711. Further details, including the Position Descriptions and how to apply can be accessed at: http://www.cooperhardiman.com.au/employment.php
Applications close Sunday 24 September 2023
38) "Damn Yankees" femme fatale 39) Extremely naive 43) Flexible mineral
44) Satan (with "the")
45) Astrological carnivore 46) Cheated at hide and seek 49) Scarf material 50) Auction merchandise, sometimes 51) Bird of old Rome 53) Soil type 55) Current measures
Baggy 62) Between a rock and a hard place
65) Relax on a couch
66) It gives one a leg up
67) Proceeds from a heist 68) "Trick" joint 69) Heavy British weight 70) Certain voiced votes DOWN
1) Get a handle on
2) Member oflndian royalty
3) Modem Persia
4) Swimming pool measurement
5) Content starter
6) Y eanling's mother
7) Crime boss
8) Prefix with "cross"
9) Human aces
10) Bright meteor
11) Duane or Nelson
12) Directors Spike and Ang
13) Sailor, in slang
18) Kind of license
19) Face-to-face exam
23) Lady Macbeth or Hamlet
24) Hunter's hiding place
26) Finish a pie crust
27) "Tomorrow" musical
28) Do the running man
30) Oasis fruit
32) Bearlike marsupial
33) "_ Gantry"
34) Wooden shoe
37) Raise trivial objections
40) Spongy tree gall
41) Tall fodder holder
42) Acid-neutralizing compound
47) " ... happily_ after"
48) Most desperate
52) Brief quarrel
54) Coffee order, sometimes
55) Soon, to a bard
56) Having X and Y chromosomes
57) He's "the Man" of baseball
59) "Works for me"
60) Pivot
61) Congers
62) Breed
63) Half of the tai chi symbol
64) "Adolescent" start
Sales Duncan McGregor 0407 722 983 Jill Collins 0400 598 327
58)
CROSSWORD
POOL SPAS & SWIM SPAS
A spa is like nothing else. It's treasured family time. It's precious time together with your partner. It's well deserved quiet time for yourself. It's an inspiring exercise machine. It's a gentle recovery tool. A spa is a part of your everyday life, so choose one that fits.
1.
Donehues
Do
Why Donehues Leisure?
them
2. No Direct Contact:
You don't need to be personally involved in any negotiations and possibly deal with potential buyers, that might have driven 100s of kilometres, getting aggressive if sale isn't proceeding as hoped
3. Security:
You don't have strangers, some possibly with bad intentions, visiting your house and garage. Or unhappy purchasers returning after the sale if they find something wrong.
4. We can come to you:
Our business sees us in towns throughout the Limestone Coast of SA and south west Victoria on a regular basis ….so we will be in your area soon! We can call and see you for a no obligation discussion on your caravan's worth and take the caravan to our yard.
CARAVANS WANTED!
more caravans to
recent sales.
Leisure Mt Gambier is desperately seeking
replace depleted stock due to
you have a caravan you no longer want or use? Consider having the team at Donehues Leisure sell it for you!
Convenience: Selling your caravan privately takes time and effort and could cost you money. You need to be available to show potential buyers your caravan when it suits
CALL DONEHUE'S LEISURE MT GAMBIER ON 08 8725 2826 TO FIND OUT HOW FAMILY FUN LUXURIOUS AVAILABLE NOW Sapphire have a selection built & ready to go
Love life. Love a Donehue's Leisure Spa. www.donehuesleisure.com.au 250 Jubilee Highway West, Mount Gambier Phone (08) 8725 2826 salesmtg@donehuesleisure.com.au RELAXATION ASK ABOUT OUR Winter Specials!
Captains farewelled
Scott bows out on a high at Blue Lake Golf Club
KNT Netball
PRELIMINARY FINALS
A GRADE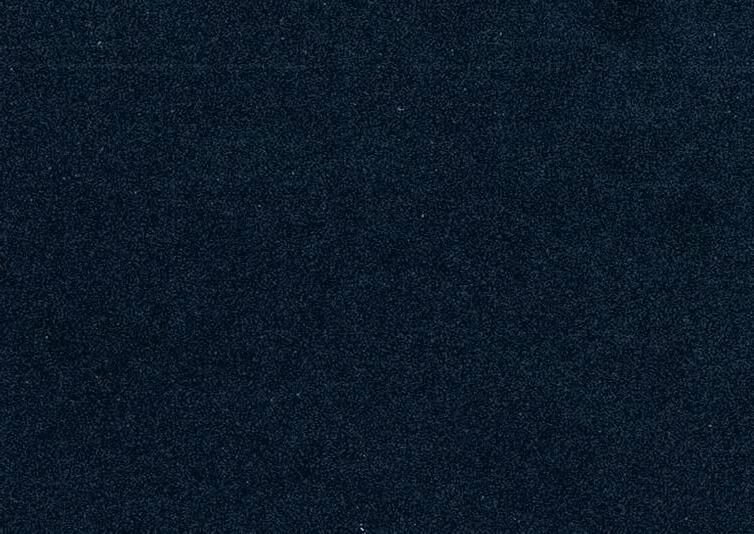 Keith 43 (Mary Wachtel) d Lucindale 39 (Chloe Cane)
A RESERVE
Penola 48 (Tess Porter) d Keith 37 (Melanie Makin)
B GRADE
Border Districts 32 (Mel Jordan) d Lucindale 20 (Maryann Thompson)
C GRADE
Penola 33 (Lucy Catlin) d Padthaway 27 (Michelle Maynard))
DIVISION 1
Kingston 41 (Piper Stenner) d Naracoorte 35 (Lucy Midwinter)
DIVISION 2
Keith 44 (Isabel Smart) d Naracoorte 30 (Abby Anderson)
DIVISION 3
Naracoorte 48 (Evie Mott) d Border Districts 30 (Maggie Mueller)
13 & UNDER A
Kybybolite 48 (Eva Tierney) d Naracoorte 43 (Evie Mott)
MSE Netball
2ND SEMI FINALS
A GRADE • Kalangadoo 51 d Glencoe 34
A RESERVE • Robe 45 d Kalangadoo 28
B GRADE • Kalangadoo 50 d Robe 29
B RESERVE • Hatherleigh 55 d Kalangadoo 53
17 & UNDER • Mt Burfr 49 d Port MacDonnell 44
15 & UNDER • Kalangadoo 74 d Hatherleigh 16
13 & UNDER • Kalangadoo 36 d Glencoe 24
Stephenson & Fowler get the win
The sunny weather, albeit with some strong wind gusts, was welcomed by the Blue Lake Golf Club ladies teeing off last Wednesday in the rescheduled July monthly medal sponsored by Grant and Dianne Perryman in conjunction with the 2nd round of the Scotty's Loader Services Mt Gambier President's Trophy played in stroke format.
The longer outward nine proved to be the most difficult to score well even though the fairways offered up lots of run.
Monthly medal winner
Geraldine Scott backed up Saturday's win playing to her handicap again.
With the score of the day signing for 99/27/72 Scott was able to take 9 strokes off her outward nine hole score of 54 to come home with 45 on the inward and included pars on the 12th and 15th holes.
back in the winner's circle taking the runner up voucher after a countback from Scott.
Ashby had splits of 49/46 with a birdie on the par five 5th and pars on the 12th and 15th.
Rosemary Martland's consistency has also seen her a regular on the podium.
Posting 91/17/74 from splits of 47/44 with a birdie on the 11th and pars on the 14th and 17th was good enough to win the third prize voucher.
Jaynee Oberer was the best in Division 2 finishing on top of the podium with 108/33/75. A few too many double bogies crept onto her scorecard with splits of 55/53 but was good enough to take the win.
Another regular in the winner's circle, Johanna Gogan 113/35/78 had two consistent nines of 57/56 and did include a par on the 12th.
Bev Pascoe was not far behind signing for 113/34/79 from splits of Nearest to the pin on the 16th winners were Sue Agars (div 1) and Pascoe (div 2). The pro-shot on the 5th was won by Helen Myers and the putting won by Scott 26 and Gogan 31.
Birdie/ Ferret prizes went to Ashby 4th, Martland 11th and chip-in ferrett prizes to Ashby 3rd, Cherryl Hill 4th, Pascoe 11th
Breast Cancer Awareness
Fundraiser Day with attendees urged to dress in pink. The format is pinehurst pairs.
SEPTEMBER 2 RESULTS
The stableford competition was a combination of single scores and aggregate pairs scores for the annual Wal Hudson Trophy sponsored by the Hudson family and also a chance to dress up in favourite footy colors.
A good size field of 19 women hit the fairways with Geraldine Scott showing the way with 36 points just one stroke shy of playing to her handicap of 27. Her splits of 17/19 included a par on the 16th with no scrubs recorded.
A countback ensued with Karen Panagopoulos also signing for 36 points but it was Scott with the better back nine score to win out. Panagopoulos off 26 had splits of 19/17, also with a par on the 16th and no scrubs on her card.
Rosemary Martland off 17 scored 35 points with a outward score of 14 to pick up much needed points on the inward, posting 21.
Pars were recorded on the 9th, 11th, 14th and 15th with a scrub on the 7th.
Ronda Edwards and Karen Panagopoulos 35/36 (71) won the women's aggregate pairs in the women's section of the Wal Hudson.
RESCHEDULED JULY MONTHLY
MEDAL PODIUM: (Above) Division 1 winner Geraldine Scott, runner up Josie Ashby & third Rosemary Martland with Division 2 winner Jaynee Oberer, runner up Johanna Gogan & third placed Bev Pascoe
RETIRING CAPTAINS: (Left) Helen Myers with monthly medal winner & retiring captain Geraldine Scott
Forty ladies took to the Mount Gambier Golf Club course on Wednesday in great weather for a 2 Ball Aggregate Stableford sponsored by long time club member Heather Barry.
Winners on the day were Gail Stephenson and new member Deb Fowler with a combined score of 72. Runners up were Sue McPherson and Di Norman on 70 and 2 shots back were Jan Shanahan and Bernie Jennings on 68.
Deb Fowler also had the best individual score of 41 points on the day.
The Pro Shot was won by captain Jan Shanahan and nearest the pin winners were A Grade Janina Morrison, B Grade Carol Smith and C Grade Lorraine Stratford.
SEPTEMBER 9 RESULTS
Fifteen ladies played a stableford event with two ladies having a great round.
Winning on a count back was Helen McIntyre on 38 points from Lizzie Clements and 3 shots back was Janina Morrison with 35 points and Yvonne Shirley on 34points.
This week will be the 6th and final round of the Stroke Monthly Medal for
SPORT DOWNLOAD THE APP AT MT GAMBIER
This week is the annual
OFF THE BENCH WITH HUTCHY
Download the SEN App and LISTEN LIVE MT GAMBIER
PICKERS
Western Border Netball
PRELIMINARY FINALS
A GRADE
West Gambier 50 (S. Ritter, A. Cram) d North Gambier 45 (S. Mobbs, M. Griffith)
A RESERVE
West Gambier 59 (C. Tremelling, G. Peterson) d North Gambier 31 (A. Pitson, J. Little)
B GRADE
Millicent 38 (M. Fleming, J. Lang) d West Gambier 32 (B. Jackway, C. Carraill)
C GRADE
East Gambier 41 (M. Wilson, B. Jean) d North Gambier 30 (H. Fox, S. Nieuwenhuizen)
17 & UNDER
Millicent 47 (E. Easterby, L. Paul) d Casterton Sandford 25 (I. Lane, M. Patton)
15 & UNDER A
North Gambier 47 (L. Hunter, M. Harrold) d West Gambier 19 (E. McKenny, C. Hunter)
15 & UNDER B
North Gambier 35 (L. Brook, G. Nulty) d West Gambier 25 (L. Pearson, A. Anderson)
13 & UNDER A
Millicent 48 (A. Thomson, L. Crowe) d North Gambier 24 (L. Hunter, A. Halloran)
13 & UNDER B
Tense semi final action
South East Coast Basketball League finals kick off
MEN: Semi-Final 1
Roos started at a blistering pace to set up a double figure lead. Panthers then knuckled down to close the margin to 2 at the main break. From here on Panthers continued to control the game with a match winning 23-9 third quarter. This resulted in a 10-point win and a place in the Preliminary Final against Bulldogs Blue.
PANTHERS 96 (K. Tipene 41, T. Brumby 24, B. Jachmann 11) d ROOS 86 (N. Forbes 28, Z. Nulty 19, J. Berkefeld 8)
Semi-Final 2
from the stripe and Junior Beau Douglas nailed a basket in the final minutes to clinch the win for Saints which means a grand final spot on home pine on Wednesday September 20.
SAINTS (J. Haggett 26, J. Bowden 21, A. Fuller 18) 89 d BULLDOGS
BLUE 82 (Shaun Lock 27, S. Berkefeld 21, B. Young 11).
WOMEN: Semi-Final 1
After a closely contested three quarters, Roos finished strongly to outscore Cougars 25 points to12 and secure a place in the
Ritter 8, S. Russell 8).
Semi-Final 2 BULLDOGS 65 (A. Collins 26, S. Adams 9) d SAINTS 55 (M. Burke 14, A. Dean 12, L. Paul 11)
Saints started tentatively against a confident Bulldogs, who had accounted for the under manned Saints two weeks ago, but lifted to trail by 2 at half time. Bulldogs however, dominated the third quarter to secure a 10-point win and a place in the Winter Season Grand Final.
PRELIMINARY FINALS
Wednesday September 13.
This was the highlight of Semi-Final night as reflected in scores reading 63 a piece at three quarter time. Reliable Jackson Dean shot truly
Preliminary Final against Minor Premier Saints. ROOS 68 (E. Bouchier 18, M. Griffith 18, C. Nulty 12) d COUGARS 51 (M. Horrigan 14, A. Beveridge 13, S.
MEN: 7.15pm Wulanda Court 1
BULLDOGS BLUE V PANTHERS
Millicent 32 (L. Van Eeden, A. Galambos) d East Gambier 17 (S. McCracken, A. Olsen)
Western Border Football
PRELIMINARY FINALS
SENIORS
North Gambier 4.1
West Gambier 2.3
Graham is headline act
(48)
(42)
Best - North: Nick McInerney, Brett Shepherdson, Jake Schutz, Cameron Ortlepp, Mackye Baron, Jordan Hollitt West: Kyle Giddings, Andrew Stone, Thomas Holmes, Tre Davis, Lawrence Bradley-Brown, Lewis Lean
RESERVES
West Gambier 7.15 (57) d Easr Gambier 4.5 (29)
UNDER 18
North Gambier 15.9 (99) d West Gambier 3.5 (23)
UNDER 16
Millicent 10.8 (68) d West Gambier 7.7 (49)
UNDER 14
North Gambier 9.7 (61) d Millicent 0.2 (2)
KNT Football
Best Kingston: Jack Armfield, William Watts, Ethan Murdock, Ben Rogers, Orestis Gambranis, Ben Warner Mundulla: Daniel Noll, Jacob Grosser, Tom Gaden, Nick Mosey, Elliot Jaeschke, Nathan Studham
RESERVES
Keith 8.4 (52) d Kingston 7.8 (50)
SENIOR COLTS
Kybybolite 16.14 (110) d Bordertown 4.4 (28)
JUNIOR COLTS
Kybybolite 5.5 (35) d Keith 2.1 (13)
Mid South East Football
Best - Kalangadoo: Tye McManus, Sam Mcmanus, Mathew Fatchen, Mitchel Lowe, Thomas Williams, Lachy Jones Pt Mac: Wade Chant, Ethan Gladman, Ben O'Dine, William Macdonald, Colby Munro, Ned Wilke
RESERVES
Kalangadoo 5.5 (35) d Hatherleigh 3.3 (21)
SENIOR COLTS
Port MacDonnell 8.7 (55) d Tantanoola 3.7 (25)
JUNIOR COLTS
Glencoe 5.5 (35) d Port MacDonnell 3.1 (19)
SEN coverage of NFL season starts this week
SPORTS Entertainment Network (SEN) ignited the 2023-24 NFL season on Monday morning, led by none other than Ben Graham, the trailblazing player who made history as the first Australian to play in a Super Bowl.
As an exclusive NFL audio partner, SEN will have fans covered right throughout the season.
Ben Graham (pictured) will once again lead the charge for the NFL on SEN, with renowned sports broadcaster Jordan Kounelis joining the 99-game veteran to guide listeners through the season.
Australian NFL fans will hear live coverage as the duo cross in and out of multiple games, complemented by extensive insights and game-by-game analysis on SEN Fanatic (DAB+) and
Indoor bowls
Kimberly-Clark Australia Pennants
PRELIMINARY FINALS
Kilsby Shield
the SEN App.
SEN will have fans covered throughout the season, including extensive coverage of the NFL Playoffs, with matches broadcast throughout the SEN network.
SEN's commitment to covering the NFL doesn't stop there, once again exclusively broadcasting the Super Bowl, held in Las Vegas on February 11, 2024.
SEN Group Radio Director Sam Thompson said: "We're absolutely thrilled to have Ben back on SEN for our coverage, as there's no better authority in Australia to cover the game. With his extensive firsthand experience, he's been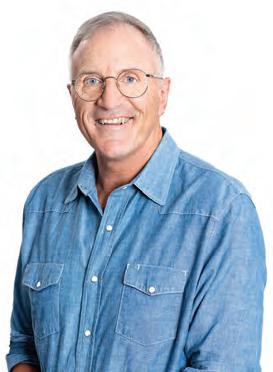 through it all.
WOMEN: 6.45pm Peter Seebohm Stadium SAINTS V ROOS. 2ND
"We take immense pride in our NFL broadcast, and there's simply no better way to kickstart your week than by tuning into SEN for all the NFL action. It's a privilege to bring the excitement of America's most popular sports league to our audience."
Preliminary Final Wandilo Water Rats 63 d Commercial Club 50
Malseed Shield Moorak Red 67 d Moorak Blue 46 THIS WEEK
GRAND FINALS (September 14)
KIlsby Shield to be played at Mt Gambier Bowls Club – Post-Tel vs Wandilo Water Rats
Malseed Shield to be played at Mt Gambier Bowls Club – Blue Lake Bowlers Blue vs Moorak Red
SPORT DOWNLOAD THE APP AT MT GAMBIER
SEMI
4.5 7.8 11.11 11.14
FINALS SENIORS Kalangadoo
(80)
4.6 6.8 8.9
Port MacDonnell 2.3
(57)
4.1 5.8
7.6
2.4 3.4
6.6
FINALS SENIORS Kingston 1.4 7.4 8.7 10.9 (69) Mundulla 2.6 3.9 5.12 9.14 (68)
PRELIMINARY
MT GAMBIER
Bakker shows good pace to secure victory
Mount Gambier Cycling Club returns to competition
Glorious spring weather greeted the riders who suited up for their return to racing after a winter hiatus.
The first race of the season was to be a 30km race along the familiar out-and-back Caves Road course, followed by a shared morning tea at the clubrooms to celebrate Fathers Day.
Twelve riders nominated and signed on for this race, separated into four groups by the handicapper.
First riders away were Jen Buckland and Mike Bakker, given
a healthy 10 minute head start over a large group including Craig Andrae, Ethan McKenny, John Cranwell, Elmer Buckland and Spek Peake.
They, in turn, had a four minute gap over the group containing Malcolm Tirabassi, Patrick Langsmith, Gerard Coote and Colin Weatherill. Finally, two minutes later, Jami Buckley became the final rider on course, hoping to time trial his way past the other riders.
With the wind blowing across from the North East, the ride down
toward the turnaround point was quite quick as they enjoyed a mostly cross-tail wind, with the riders realising that the next 10km were going to be the hard slog back into the wind before the road turned more westward and a crosstailwind for the final 4km run to the finish line.
Each of the groups kept together to the turnaround point (slightly less than the advertised 15km marksorry), with the gaps slowly closing between the groups.
Out in front, Jen and Mike were making good progress, only losing
three minutes on the outward leg to the chasers, whilst Jami was quickly reeling in the group ahead of him. The distance and the pace started to tell on some of the riders on the way back into the finish line, with groups starting to splinter as individual riders tried their luck in increasing their pace.
At the finish line, Jen and Mike had held onto their advantage, with Mike Bakker showing he still had the pace to finish ahead of Jen Buckland. Jami Buckley underlined his credentials as a young rider to watch by making his way past the other groups to finish third (and fastest), approximately three and a half minutes behind the winner. Elmer Buckland was next to cross, followed by Craig Andrae, John Cranwell, Patrick Langsmith, Malcolm Tirabassi, Spek Peake, Gerard Coote, Colin Weatherill and Ethan McKenny.
On target for the green & gold
Local shooters return from sporting clays
Two members of the South East Field & Game were in Hungary earlier this year representing Australia at the 45th FITASC World
competition. The international event was held in Gant, Hungary from July 13-16 and there were more than 1000 competitors from
world titles
best of the best.
Ernie Scheidl (pictured below left), who was part of the Veteran team, shows a lot of passion and has more than 30 years' experience
always been 'Do the best that you can, but above all, enjoy the experience and the sport'. The Veteran team came fourth in the team event. with Ernie also finishing eighth in the World Berretta Cup.
Tim Widdison (pictured right), a very talented competitor, was part of the Seniors team, which ended up in ninth position. Tim, a farmer from Tarpeena, felt honoured and proud to be selected in the Australian team, going into the competition with 15 years of experience in sporting clays.
Tim and Ernie said that the team's goal was to do their best and represent their country with honour and respect. The team were not going there not just to participate but to compete and compete. show the world what Australian shooters can do.
They both had said the course, which consisted of 200 targets, was very challenging and that you had to earn each one of the targets.
The Australian Team faced strong competition from Europe, England and the United States.
The High Gun or Champion of the 45th FITASC World Championship was a well-known character from Great Britain, by the name of George Digweed MBE.
Riders then returned to the clubrooms where they enjoyed a shared morning tea, catching up with other riders and family members after the winter break. The next race in the series will be a 30km handicap along Attamurra Rd, starting at Sherwin Road.
FIRST PODIUM OF THE SEASON:
(Above) Second placed Jen Buckland, winner Mike Bakker & third placed and fastest time Jami Buckley.
READY TO GET GOING FOR FIRST RACE OF SEASON: (Left) Elmer Buckland, Ethan McKenny, Spek Peake, Craig Andrae & John Cranwell, with Colin, Malcolm & Gerard (in far background)
PHOTOS COURTESY OF MICHELLE MCKENNY
Buckley's headed to nationals
SPORT DOWNLOAD THE APP AT
GAMBIER
MT
Club rider and member of the Limestone Coast track cycling regional development academy Jami Buckley has been included in the South Australian squad for the upcoming National Junior Road Titles to be held in Shepparton on September 21-24. This follows from his podium success at the recent SA State JuniorRoad Championships.
TEAGLE'S QUARRY , SOUTH AUSTRALIA 5PM TO 9PM | SCRUTINY/ VEHICLE DISPLAY FREE 10AM START | PROLOGUE & HEAT RACING $20 U/15 FREE $35 WEEKEND PASS 8:30AM START RACE DAY $20 U/15 FREE $35 WEEKEND PASS
Dion Lazic | Clutch Life Media RDO EQUIPMENT | TIG INDUSTRIES | OPEN ROAD CARAVAN SALES AND REPAIR | TOTAL TOOLS | WATTLE RANGE COUNCIL | PMD RACE PRODUCTS ARTSIGN OUTDOORS | HEEMSKERK SECURITY | SCREENSHOT BIG SCREENS | MUNDOOLUN DAIRYING | BURSON AUTOMOTIVE | STEEL-IT AUSTRALIA | ACM PLUMBING ONLINE TICKETS HERE: 2023 PINES ENDURO 400
Photographer:
Hockey hands out its 2023 silverware
Individual awards for Lower South East Hockey Association Seniors and Under 15 players
1. Division 1 Men trophy winners: Best & Fairest Brayden Burston (west) - 11 votes, Runners Up David Vine (West), Connor Grant (Tigers) & Jacob Edwards (Naracoorte/Strikers) - 9 votes &
Highest Goal Scorer Angus Aitken (West)
2. Division 1 Women trophy winners: Runner Up Morgan Cooper (Tigers) - 27 votes, Best & Fairest Amy Hunt Naracoorte) - 29 votes & Highest goal scorer: Brooke Marcus (Tigers)
3. Division 2 Men trophy winners: Best & Fairest Mark Bowyer (Cavs) - 18 votes; Runner Up Pattrick Robinson (Tigers) - 12 votes & Highest Goal Scorer: Greg Cooper (Tigers)
4. Division 1 Men Team of the Year: Iochlan Dolphin, Jacob Edwards, Caleb Lindsa, Dean McCarthy, Jack Thomson (Naracoorte/Strikers); Angus Aitken, Brayden Burston, Chris Calliss, Will Cameron, Gavin Robertson, David Vin (West); Brady Cooper, Gregory Doll, Connor Grant, Brendon Howard & Aaron Mengler (Tigers) with Senior Rising Star Male Brayden Burston and Men's Coach of the Year Connor Grant
5. Division 1 Women Team of the Year: Morgan Cook, Brooke Marcus, Kaitlyn Nisbet, Olivia Turner (Tigers); Gemma Ballintyne, Angela Broad, . Dana Jones (West); Brooke Green, Sarah Hamilton, Amy Hunt (Naracoorte); Jade Delaney, Anna Mitchell, . Stephanie Wighton (Redbacks); Chloe Boylan, Tayla England & Kate Fabian (Strikers) with Senior Rising Star Female Brooke Marcus and Womens Coach of the Year Aaron Mengler
6. Under 15 Boys Team of the Yea: Lochlan Dolphin, Chris Hille, Jim Hansford, Mason White, Eddie Dolphin, Troy Horbury, Thomas Shephard, Ethan Bignall, Hudson de Vos, Will Fenwick,
Tim Kuchel, Kade McCourt, Archie Aitken, Eric Deleland, Jeremy Mackenzie. Coaches: Di Horbury & Jake Ricketts
7. Under 15 Girls Team of the Year: Corrie Taylor, Jorja Beck, Eliza Beck, Taryn Hansen, Genevieve Ashby, Jade Boylan, Monique Shephard, Claire Doll, Taya Brumby, Clare Hopgood, Lily McIntosh, Briony Pettingill, Paige Chambers, Sophie Grosse, Sarrah Ryan. Coaches: Morgan Cooper & Greg Doll
8. Division 2 Women trophy winners: Best & Fairest Lauren Lunsmann (Cavs) - 22 votes and Runner Up Nicola Turner (Naracoorte) - 20 votes and Highest Goal Scorers Natalie Janz (Cavs) & Mel Smalling (Cavs)
9. Division 3 Men tropy winners: Highest Goal Scorer - Shane Fenwick (Tigers); Best & Fairest Harry Robinson (Tigers) - 24 votes and Runner Up Andrew Grant (Cavs) - 18 votes
10. Division 3 Women trophy winners: Best & Fairest & Highest Goal Scorer Wendy Hill (Strikers)25 votes and Runners Up Allana Feast (Tigers), Emma Outtram (Tigers), Rebel Skirving (Strikers) & Tania Webb (Cavs) - 13 votes
11. Under 15 Boys trophy winners: Best & Fairest Lochlan Dolphin (Strikers) - 25 votes; Runner Up Will Fenwick (Tigers) - 19 votes & Highest Goal Scorer and Rising Star Jeremy MacKenzie (West)
12. Under 15 Girls trophy winner: Best & Fairest - Sophie Grosse (West) - 24 votes; Rising Star: Taya Brumby (Tigers)& Runner Up Clare Hopgood (Tigers)- 16 votes. Clare was also the Highest Goal Scorer.
SPORT DOWNLOAD THE APP AT MT GAMBIER
1 2 3 4 7 10 5 6 8 11 9 12
Under 12 players celebrate 2023 season
Lower South East Hockey Association honours its youngest players
The Under 12 carnival was held earlier this month in glorious sunshine at Blue Lake Sports Park. A round robin format was in place with all sides playing through out the day, with the two top teams in the girls making it through to the grand final. West and Strikers played off in a very hard fought grand final with Strikers coming out on top 3-0, to give them back to back premierships. Player of the tournament for the girls was Bailee Robertson from West, with the runner up being Eliza Withers from Strikers. The rising star award recipient was Jada Copping from Strikers.
In the Under 12 boys Tigers took on Redbacks in their final, which was a very exciting affair with Tigers coming from behind to secure the 2-1 victory. There were joint players of the tournament awarded to Kade McCourt of Tigers and Jesse Mitchell of Redbacks, with the runner up being Eddie Dolphin from Strikers. The rising star was Mitchell Horbury from Strikers.
1. Strikers winning girls team
2. Under 12 Boys carnival trophy winner
3. Under 12 Girls Team of the Year: Jada Copping, Tahlia Maynard, Harriet Waters, Rubi Watson, Eliza Withers, Madison Adam, Cameryn Bartholomew, Laura Doll, Chloe Bullock, Phoebe Bonner, Chloe Cheisa, bailee Robertson, Sophie Wighton. Coaches: Lily Deleland & Niamh Lieshsman
4. Tigers winning boys team
5. Under 12 Girls carnival trophy winners
6. Under 12 Boys Team of the Year: Tillie Janz, Elliot Barry, Seth Devlin, Xander Harpham, Jesse Mitchell, Tristyn Sugden, Reimund Coombe, Henry Gerritsen, Mitchell Horbury, Jensen Ricketts, Gregory Crute, Connor Lynn, Kade McCourt, Toby Mengler, James Hopes Coach: Martijn de vos
MacGregor reigns supreme in stableford
Millicent Golf Club hosts annual Cancer Charity Day
In warm windy conditions the Millicent Golf Club had 17 women play a stableford round for the annual Cancer Charity Day pink ball teams event.There were teams of 3 and 1 pink ball and golfers played their own game but had to alternate hitting the pink ball to score for the team.
WINNERS
A Grade: Karen MacGregor 37pts
Runner Up: Debbie Tincknell 35pts
Runner Up: Carmel Cory 34pts
TEAM EVENT WINNERS
Janet Watson,Helen Chilton,Bec
Shanks 35pts
9 hole comp, back nine: Lois Tilley
24pts
Ball winners: Heather Anderson 34c/b, Helen Chilton 34, Robyn Walters 32.
NTP 2nd shot 16th hcp 0-28: Robyn Walters
NTP 2nd shot 5th hcp 32-54: Annie
Maclennan
NTP 2nd shot 17th hcp 28-54: Lois Tilley
PRETTY IN PINK: Debbie Tincknell, Karen MacGregor, Lois Tilley & Carmel Cory.
SPORT DOWNLOAD THE APP AT MT GAMBIER 1 2 3 4 5 6
MAZDA BT-50 COMES WITH A FREE BULLBAR WHILE STOCKS LAST only at Mazda Mount Gambier 33-41 Penola Road | Phone (08) 8724 1177 OPEN: Monday - Friday 8:30am - 5:30pm & Saturday's 8:30am - 2pm *Limited Time Only. See in store for details. Excludes Fleet, Government, Rental & Demo. LMVD 293698. Buy your MAZDA BT-50 from Daryl & the team at O.G.R. Mazda Mount Gambier to choose the bullbar YOU want fitted of Your Choice! Built so YOU can do what YOU need to!
Quality Pre Owned Vehicles at
FOOTY FINALSFEVER AT BARRY MANEY USED CARS Richard Copeland (Sales Manager) 0431 928 277 richardc@barrymaney.com.au Tim Pietsch (Finance) 08 8721 3400 timp@barrymaney.com.au Michael Summers 0448 006 979 michaels@barrymaney.com.au Warren Munro 0417 861 199 warrenm@barrymaney.com.au Henk Lubbe 0435 750 589 henk.lubbe@barrymaney.com.au 113 Commercial Street East, MOUNT GAMBIER LVD 106736 Prices exclude Government charges SALES HOTLINE 08 8721 3400 OR TOLL FREE 1800 042 270 It's nice to go to someone who ares 2014 HYUNDAI SANTA FE HIGHLANDER 2.2 litre diesel, automatic, 4x4, heated leather seats, 19" alloys, sunroof, cruise control, sat nav. S781BFX Internet ID: 32120 2018 HOLDEN COLORADO LS RG 2.8 litre diesel, automatic, 98,198kms, air conditioning, bluetooth, hard canopy, reverse camera, cruise control. 1OB6YT | Internet ID: 32127 ONLY $34,990 2017 HONDA CIVIC VTI-L 10TH GEN 1.5 litre petrol, autoatic, 2 zone climate control, 17" alloys, rear/side cameras, cruise control. S145BTO | Internet ID: 32113 NOW $22,990 WAS $23,990 2018 FORD ESCAPE ST-LINE ZG 2 litre petrol, automatic, awd, 59,747kms, 2 zone climate control, leather seats, 19" alloys, cruise control, reverse camera. S098CGL Internet ID: 32114 ONLY $32,990 2017 MAZDA 3 NEO BM 2 litre petrol, automatic, air conditioning, bluetooth, cruise control, power windows. S341BMB | Internet ID: 32140 ONLY $17,990 2017 VOLKSWAGEN TIGUAN 162TSI HIGHLINE 2 litre petrol, automatic, 76,466kms, multi-zone climate control, heated leather seats, cruise control, sat nav, reverse camera. S165BUF Internet ID: 32119 ONLY $33,990 2018 VOLKSWAGEN AMAROK TDI550 3 litre diesel, 8 speed automatic, 4x4, 2 zone climate control, cruise control, sat nav, 18" alloys. 1XM6FT | Internet ID: 32118 ONLY $45,990 2017 HYUNDAI I30 ACTIVE PD 2 litre petrol, 6 speed manual, 38,463kms, 16" alloys, sat nav, air conditioning, cruise control, reverse camera. S705CVK | Internet ID: 32112 ONLY $19,990 2017 VOLKSWAGEN TOUAREG 3 litre diesel, 8 speed automatic, 2 zone climate control, heated leather seats, 19" alloys, cruise control, reverse camera. YY305Z | Internet ID: 32117 ONLY $30,990 2018 VOLKSWAGEN AMAROK TDI550 3 litre diesel, 8 speed automatic, 4x4, 2 zone climate control, roof racks, 18" alloys, cruise control, reverse camera, sat nav. S263BZO | Internet ID: 32103 ONLY $38,990 2021 JEEP GRAND CHEROKEE S-OVERLAND WK 3 litre diesel, 8 speed automatic, 4x4, heated leather seats, 2 zone climate control, collision mitigation, reverse camera, cruise control, sunroof. 1CAR634 | Internet ID: 32001 NOW $46,990 WAS $48,990 2018 HYUNDAI TUCSON ACTIVE X TL3 2 litre diesel, 8 speed automatic, 62,603kms, awd, leather seats, sat nav, 17" alloys, air conditioning, reverse camera, cruise control. XA127J1 | Internet ID: 32099 NOW $27,990 WAS $28,990
Demonstrator vehicles also available at heavily reduced pricing. Ford Escape A small SUV to make everyday effortless Jubilee Highway West, MOUNT GAMBIER | PHONE 08 8721 3400 LVD 106736 Paul Clark 0407 972 194 Michael Bonham 0417 824 281 Brandon Kranz 0488 665 195 Nic Lattin Business Manager 0499 227 645 IN-STOCK NOW FOR IMMEDIATE DELIVERY
Carlin & Gazzard Right from the start. • CASH FOR CARS • FINANCE AVAILABLE • EXTENDED WARRANTIES • AUSTRALIA WIDE DELIVERY *ALL PRICES EXCLUDE GOVERNMENT CHARGES. (PLEASE CONFIRM PRICE AND FEATURES AT TIME OF ENQUIRY. TERMS AND CONDITIONS APPLY* LVD394 Reception: 08 8723 8802 reception@cargaz.com.au www.cargaz.com.au 2011 HOLDEN COMMODORE SV6 VE BOOKS & FULL SERVICE HISTORY, POISON IVY METALLIC PAINT, POPULAR FAMILY WAGON STOCK #32853 NOW $16,880 2018 MITSUBISHI TRITON GLX+ MQ 1 OWNER, EGR LOCK UP CANOPY, TOW BAR, 4X4 NOW $30,880 2019 SUBARU FORESTER 2.5I PREMIUM BAL NCW 05/2025 UNLIMITED KMS, UNDER 59,000KMS, APPLE/ ANDROID CARPLAY, GPS/SAT NAV STOCK #32376 NOW $33,880 2019 HONDA CRV "50TH YEAR EDITION" SPACIOUS & WELL MAINTAINED, APPLE/ANDROID CAR PLAY, BAL NCW 12/2024 UNLIMITED KMS, BOOKS & SERVICE HISTORY STOCK #32424 NOW $29,980 2017 TOYOTA TARAGO GLI 8 SEATER PEOPLE MOVER, UNDER 16,000KMS, BOOKS & TOYOTA SERVICE HISTORY, REVERSE CAMERA STOCK #32828 NOW $36,980 4X4 CAMPER RAM1500 BUSH COMPANY AX27 ROOF TOP TENT, BUSH COMPANY AWNING, FRIDGE/FREEZER, MICROWAVE ULTIMATE "OFF ROAD" CAMPER STOCK #32764 NOW $144,500 2019 MAZDA 3 G20 PURE 1 OWNER, UNDER 45,000 KMS, SMART DEVICE INTEGRATION, REVERSE CAMERA STOCK #32646 NOW $25,880 2021 MITSUBISHI ECLIPSE CROSS ES UNDER 21,000 KMS, APPLE/ ANDROID CAR PLAY, BAL OF NCW, AS NEW STOCK #32506 NOW $31,980 JEEP GRAND CHEROKEE SRT 6.4L 8 CYLINDER SPORTS AUTO, VELVET RED/ BLACK LEATHER INTERIOR, HARMON KARDON SOUND, PANORAMIC SUNROOF STOCK #32674 NOW $59,990 FORD RANGER XLT 4X4 3.2D 6 SPEED SPORTS AUTO, REVERSE CAMERA, SMART DEVICE INTEGRATION STOCK #32689 NOW $47,980 2022 SUBARU XV 2.0I AWD, LOADED WITH SUBARU'S SAFETY FEATURES, UNDER 17,000KMS, 7 AIRBAGS STOCK #32411 NOW $34,880 2019 MITSUBISHI PAJERO GLX 1 OWNER, BAL NCW 09/2024, TOW BAR, BLACK SMART BULL BAR, SMART DEVICE INTEGRATION STOCK #31906 NOW $45,880 2021 LDV DELIVER 9 VAN DIESEL/AUTO, UNDER 21,000KMS, FIRST REGISTERED 05/2022, LARGE CARO AREA, OPTION PACK/REVERSE CAMERA STOCK #32631 NOW $41,980 2017 TOYOTA LANDCRUISER GXL CAB CHASSI POPULAR MODEL, ARB BULL BAR, STEEL COLOUR CODED TRAY, 4X4 TURBO DIESEL V8 STOCK #32643 NOW $82,980 2018 LDV T60 PRO BULL BAR/SPOTLIGHTS, ELECTRIC BRAKES, EXCELLENT CONDITION, BLIND SPOT SENSOR STOCK #32495 NOW $27,980 2022 SUBARU OUTBACK SPORT AWD LOADED WITH ENTERTAINMENT & SAFETY, APPLE/ANDROID CAR PLAY, TOW BAR FITTED, ESSENTIALS PACK ADDED STOCK #62276 NOW $48,790 4 COMMODORES Michael Beare 0439 885 105 Paul Macera 0417 680 976 Paul Pomery 0477 495 858 Brandon Pitts 0438 992 010 Ken Feltus 0418 810 073 on now 16 TRITONS 4 FORESTERS 4 CRV'S 6 PEOPLE MOVERS 9 RAMS 10 MAZDAS 4 ECLIPSE CROSS 11 GRAND CHEROKEES 6 RANGERS 20 SUBARU'S 20 MITSUBISHI'S 4 LDV'S 7 LANDCRUISERS 14 T60'S 6 OUTBACKS