"LEAVESERVICESINCLUSIVEANDCOMPANY'SSORENSONRODRIGUEZJORGEDOUBT"NOCEOSHARESTHEMISSION,VISION,GOALSTOPROVIDECOMMUNICATIONWORLDWIDE. Special edition: MOSTLATINOSINFLUENTIAL THE LIST OF LEADERS WITH THE INFLUENCEMOSTANDPOWERINOURCOMMUNITY DIVERSITYSUPPLIER LATINOAMERICACORPORATEWANTSANDHISPANICPRODUCTSANDSERVICES:HERE'SWHOISLEADINGTHEWAY. INLATINOSTECH: AMAZING STORIES OF TRAILBLAZERS INNOVATORS.AND JULY - AUGUST 2022 Vol. 23 No. www.latinoleaders.com4
• Page 24: Don't miss out on the trailblazing profiles we have on the 2022 most influential Latinos list
• Page 14: Jorge Rodriguez leaves to doubt of his talent and leadership at Sorenson
• Page 54: Rachel Kutz, AT&T, explains the company's goals and views on advancing minority owned businesses
2 CONTENTS JULY / AUGUST 2022
WRITE AND SHARE LatinoLeadersMagazine FOLLOW US LATINO LEADERS JULY / AUGUST 2022
101 Most influential Latinos
AMAZING EDITION WITH 3 MAIN TOPICS, DON'T MISS OUT ON THE INSPIRING STORIES!
Latinos in Tech
• Page 50: Angel Colon, Kroger, demonstrated the deep commitment to Supplier Diversity
• Page 22: Guillermo Diaz, Jr. shares his story, reminiscing of how he started and inspired about where he wants to go.
Supplier Diversity
• Page 43: USHCC shares more about their mission
Digital Zacarias
The real value of this collection of 101 influential leaders is what it means, is how we can interpret their influence in the context of the current state of our society; this list is an actual thermometer of where the Hispanic and Latino power is in our world. The work and mission of all these leaders reflect how advanced, and relevant our influence as Latinos are. It could be a good thing, impressive and inspiring. It could also be a disappointing index telling us we need to do more.
Our most profound respect and salutation to all the leaders represented in this edition. Bookkeeping
Claudia García Bejarano
Jorge & Raul Summer 2022 Member of The National Association of Hispanic Publications Member of MEMBER OF SRDS Reg. # 283/01 Latino Leaders The National Magazine of the Successful American Latino 11300 N. Central Expressway, Suite 300, Dallas, TX, 75243 Phone: 214-206-9587 / Fax: (214) 206-4970 JorgePublisherFerraez President and CEO Raul Ferraez Administrative Director Lawrence Teodoro Editor Andrea Pina Andrea@latinoleaders.comWritters Bill Sarno Daniel Sanchez Torres Elsa JoanneCavazosRodriguesLuanaFerreira Business Development Manager Cristina Gonzalez cristina@latinoleaders.comArtDirector Fernando Izquierdo Editorial Art & Design Carlos Cuevas Luis Enrique González Moisés Cervantes Human Resources Manager Susana Sanchez Administration and
However, we see it, anyway we interpret it; these 101 leaders are the top of the iceberg of a community moving up in power and influence. We, Latino Leaders, like to see it as a work in progress. Each profile and name on this list has a meaning and occupies a specific space in the sphere of their industry or area.
PUBLISHERS
This year we have a handful of billionaires, a couple of governors, some senators, a handful of F500 Chief Executive Officers and some outstanding leaders in the arts, sports, and media.Wehope that ten years from now, we can be profiling a President, many governors and senators, 20 CEOs, 15 billionaires, one Nobel Prize, Two Oscar winners and many more first-time Latinos in some position or capacity.
Executive Assistant
Media & Design Manager Wendy
AS COLLECTORS of leadership stories, we have always been impressed with the stories behind the 101 most influential. They are as diverse and unique as you can imagine, from people who emerged from scratch as immigrants to wiz kids that impressed the world surrounding them.
We don't want to leave a sense of inconformity here; on the contrary, this list represents a huge success of many Latinos and Latinas that have gone where no others have gone before, and we should be proud of them. They are the current role models and heroes that will inspire younger ones to do the same and even go higher.
Events Coordinator Isabela Herrera For advertising inquiries, please call 214-206-9587 Latino Leaders: The National Magazine of the Successful American Latino (ISSN 1529-3998) is published seven times annually by Ferraez Publications of America Corp., 11300 N. Central Expressway, Suite 300, Dallas, TX, 75243, July/August 2022. Subscription rates: In U.S. and possessions, one year $15.00. Checks payable to Ferraez Publications of America, 15443 Knoll Trail, Suite 210, 75248 Dallas, TX, USA. POSTMASTER: Send address changes to Latino Leaders, 15443 Knoll Trail, Suite 210, 75248 Dallas, TX, USA.© 2001 by Ferraez Publications of America Corporation. All rights reserved. No part of this periodical may be reproduced without the consent of Latino Leaders: The National Magazine of the Successful American Latino. The periodical's name and logo, and the various titles and headings therein, are trademarks of Ferraez Publications of America Corp. The 101 2022 JULY / AUGUST 2022 LATINO LEADERS 3
to the Publishers Liliana Morales
Editor EDITOR´S LETTER JULY / AUGUST 2022 LATINO LEADERS 5
This issue has been a particular privilege to put together, as I got to listen to various stories of business entrepreneurs who are breaking down barriers and making themselves heard. Also, I spoke to representatives of Corporations who are deeply committed to advancing diverse suppliers. It is very inspiring to know that all Supplier
Not only that but also the list of the 101 most influential Latinos. Wow, speechless. Exceptional talent in many sectors, representing their Hispanic background proudly – demonstrating that natural aptitude or skill shines bright wherever they go.
With each edition, I grow fonder and more appreciative of the increasing awareness of Latino talent in the United States. Each edition has been an eye opener of the fantastic accomplishments of the Hispanic community, to which I am proud to belong.
Diversity actors are passionate. I am sure future generations will thrive even more because of the work done today to pave a smoother trail.
Bravo to this edition and the talent in it!
Dear all,
Last but not least, Latinos in Tech. I am optimistic that this sector will continue to evolve significantly within the following years, bringing great opportunities for the community. I am proud to see executives pledge allegiance to new generations' exposure and advancement.
According to Salah, the pandemic has led many people to entrepreneurship. The Latina-owned business is the fastest
"ENSURING WE HAVE SMALL BUSINESS BANKERS THAT REFLECT OUR CUSTOMER BASE IS GOING TO BE ONE OF MY MAIN PRIORITIES."
One
6 LATINO LEADERS JULY / AUGUST 2022 COMERICA CORNER
BANKINGMAKING EASIER FOR BUSINESSESSMALL
Salah started his career in banking as a part-time teller at Union Bank while in college. After graduating, he was accepted into the bank's management training program, which accelerated his banking career. After nearly 20 years with Union Bank, he joined Comerica Bank in 2022.
growing segment in the country, which also represents an excellent opportunity for banks who need to be prepared to understand the new demands. Therefore, Salah is focusing Comerica on hiring small business bankers who represent the communities they serve.
Conversation with Omar Salah, Executive Vice President and National Director of Small Business Banking at Comerica Bank
of Omar Salah's childhood memories is when he entered a bank for the first time at the age of 3 years old. When his mother and father both immigrated to the United States in the 1970's, they started a small business providing janitorial services to banks in the San Diego area. Salah recalls sitting on the bank teller line in the early mornings before the bank opened, helping his mother with the cleaning duties at the bank. Ironically, four decades later, Salah is the Executive Vice President and National Director of Small Business Banking at Comerica Bank. His early experiences with his family's small business remains crucial to understanding his clients and managing his team.
Luana CourtesyFerreiraofComerica Bank F. Izquierdo
"Ensuring we have small business bankers that reflect our customer base is going to be one of my main priorities. We do that by embedding our bankers within their communities and local organizations, as well as making sure we have a diverse set of language skills including Spanish-speaking bankers," he says. "This helps our teams better connect with our business owner clients."
Salah says for those considering opening a business they need three important relationships: a good banker, accountant, and lawyer. "And if you are Spanish speaking, find a bank with Spanish speakers and find a person in that bank that knows small business."
Salah knows that small companies are often at a disadvantage compared to big players. They don't have access to fast supply channels, the owner usually plays multiple roles, leaving little time left to do their business banking.
Salah recommends that small business owners understand the importance of having good advisors, especially in the beginning stages of starting up their
He is also working to create credit programs for women, minorities and veterans who have businesses.
HE IS ALSO WORKING TO CREATE CREDIT PROGRAMS FOR WOMEN, MINORITIES AND VETERANS WHO HAVE BUSINESSES.
business. Things like setting up the right legal structure for their small business is so important and often overlooked.
He also highlights the importance of teaching by example. "If you are the leader and are responding to emails on vacations and every weekend, you have committed a cardinal sin because now everyone assumes that is the norm."
JULY / AUGUST 2022 LATINO LEADERS 7
"Because of those gaps and issues that small business owners have to keep their business going, our focus at Comerica is to make the banking part as easy as possible through relationships with their banker."
"There is a way to carve out a special purpose credit program that supports groups that may historically have had a disadvantage," explains Salah.
"Most new business owners don't realize the risk they're taking by not working with an advisor to learn about how to organize their business, like whether they should start as a sole proprietorship, S-corporation, or LLC."
Growing up in a hard-working family also shaped how Salah leads his team. He prioritizes a good attitude, personality, and hard work when hiring someone. Yet, "hard work" doesn't mean "working all the time" for him, and he expects his team to take some time off.
OMAR SALAH
59% less in turnover for low-turnover organizations
When employees don't align with the company's culture or senior leaders, there's misalignment if an employee doesn't share your organization's mis sion, vision, and values. And even if they do, if they don't trust senior leadership, they'll quickly become disengaged.
If you are a leader who wants to improve employee engagement in your company, contact AlliancesHub to learn more about our "Talent Op timization and Analytics" and "Exec utive Coaching" services. WITH JOE
You can successfully improve engage ment when you address disengagement at the individual level. Once you under stand an individual, you will realize how the employee fits into the workplace, on the team, and in a specific role. This situation is where using a "Talent Op timization" software platform would be beneficial to any organization.
8 LATINO LEADERS JULY / AUGUST 2022 LEADERS HUB
3) Poor team fit
and Strategy Consulting, Talent Optimization and Analytics, Leadership Development, and Executive/ Leadership Coaching services. www.allianceshub.cominfo@allianceshub.com469-287-2086 @latinoleadersmag FOLLOW US LatinoLeadersMagazine FOLLOW US @LatinoLeadersUS FOLLOW US www.latinoleaders.com FOLLOW US
According to Gallup, elevating engagement in the workplace resulted in the following significant im provements:10%increase in customer loyalty/engagement
21% increase in profitability
20% increase in productivity — sales
So, how do you counteract these forces of disengagement?
4) Poor organizational fit
ABOUT JOE Bacigalupo, MBA, MPEC, ACPEC is a Managing Partner and an Executive Advisor at AlliancesHub International, AlliancesHub Change Management
2) Poor manager fit
Joe
IS YOUR WORKFORCE SLIPPING AWAY?
Many work environment pressures that individu als face can impact overall employee engagement at your company. These slowly decrease employee per formance and engagement until the employee barely delivers the minimum job requirements and eventually leaves the organization. According to Predictive Index, a "Talent Optimization" software company, the four forces that destroy engagement are poor job fit, poor manager fit, poor fit with the people on the team, and poor organizational fit. Let's expand on each of them:
It happens when an employee doesn't fit in with the team members— for in stance, lack of trust among co-work ers, uneven distribution of work, or dysfunctional team meetings.
LLC.
In addition to relying on software tools, a company must consider indi vidual coaching or executive coach ing at the leadership level to help em ployees flourish in an organization. According to Shane Crabb, Senior Consultant at A&DC, in his research study, "The use of coaching princi ples to foster engagement" published at the Coaching Psychologist Journal in 2011, stated that through coaching dialogues, individuals and teams in an organization can work to utilize their signature character strengths, positively manage their emotions and align their values to those of the organization more effectively, ulti mately serving to enhance their hap piness, well-being and engagement, and thus be more likely to achieve peak performance.
24% less in turnover for high-turnover organizations
Gallup's "State of the American Workplace" report in 2017 revealed that just 33% of American workers and 13% worldwide are engaged at work, which costs the nation $483 billion to $605 billion per year in lost productivity. That includes the price of absenteeism, workplace accidents, and increased health care costs.
GLOBAL HUMAN CAPITAL trends show the impor tance of creating a unique workforce ecosystem as a key differentiator to compete in the future economy. By creating an emotionally connected workplace, em ployees, contractors (freelancers/ gig workers), lead ers, managers, and teams will increase positive behav iors, effort in work-related activities, and excel.
1) Poor job fit
Misalignment between someone's natural tendencies and their essential job responsibilities. Have you ever worked a job that didn't match your skills or personality?
Misalignment between manager and employee. If a manager isn't focused on inspiring their employees to be their best, they're not managing. They're managing tasks—not people.
offers
Guiding us fluently with her serious nar rative, through a pathway to re-consider our contemporary society.
It is unquestionable that, these are some of the strongest abstract geometrical art works coming out of any Texan studio to day. Marina Fernandez's paintings will be, to those who take and consider to look, a pleasing contribution to our intellect. To better understand the complex world in which she believes and the level of excep tional talent she has.
"A TRANSCENDENTAL EXPERIENCE WHERE ABSTRACT GEOMETRICAL LIGHT PLAYS CHESS, WITH ORGANIC FORMS DERIVED FROM NATURE TO REVEAL THE DUALITY OF HOW SHE VIEWS THE WORLD"
Her recent works are compositions of new mediums and materials with inter weaved ambiguity. Where she brings un expected colored textured surprises to the scene. Presenting, the vibrancy of cultures that she has been in contact with, through an itinerant life.
MARINA FERNANDEZ
In her work, consciousness is paramount. Her paintings transcend the physical to become spiritual statements, drawing the viewers in a dis tinct visual and emotional pull. Nothing stating more than the elegant traceries that exist in her linear turbulent compositions, in which expression instill brushstrokes to create a sense of constancy of an elemental motion-like. Yet, despite this linear tempes tuousness', Marina's canvases exude essence of peace, and therein lies the timeless and ethereal power of her work.
something she feels deep inside. "Iwasborn
Her ability to translate what she knows and trusts onto a multidimensional sur face that makes her work visually exciting and, at times, challenging to the viewer, is
"ETHEREAL POWERED POINT OF CONNECTION"
LATINO ART LEADERSHIP WHAT WE NEED TO LEARN FROM IT JULY / AUGUST 2022 LATINO LEADERS 9
Marina understands and incorporates many of the basic concerns of modern ism into her work. Examples of grids, the impact of scale, the flattening of the pictorial space and color formed space are evident in all her works. In addition to include familiar modernist conventions, she incorporates a somewhat unique to her native Argentina's ethos and Europe an background. Coupled, with a blended of Asian philosophies into a geometrical iconography, that can be traced to her own personal history.
Argentina.andraisedintheprovinceofBuenosAires,IpursuedadegreeinIndustrialEngineeringandbeganmycareerinthatarea...LivinginAsia;Indonesia,SingaporeandChinaforoverfourteenyears,openedmymindtonewexperiencesandcreativeexpressions."MarinaFernandez'sprofoundandevocativecompositionsparadoxicallycapturesthespiritofbothworlds.Herdistilledformalvocabulary,signatureshadesandlinesbelieatremendoussenseofvelocityanddeepemotionalresonance.Overthepastyearsshehasbeenworkingon"Boundaries",aseriesInspiredbyContemporaryCartographerswhousemapstorepresentaphysical,mental,oremotionalterritory."AsamethodicalengineerIamwitnessinggeometryineverything,andsimultaneously,asanotherpartofme,admiringirregularityandimperfection.Likemylifeandmymaps,theseboundariesareconstantlychanging.Theyflowandshiftondifferentsurfacesanddimensions,"shestates.Thetransparenciesthatsheplaces,areexplorationsintootherformsthatallowhertobridgetwoperspectivestointerprethersurroundings'.MarinaFernandezworkisacosmicoccasion,forallofus,tolearnandexplorehumankind.
Single-minded
By William Hanhausen, with Data contribution of Celan Bouillet
"The measure of the "success" of an art workisthedegreetowhichtheviewerfallsintunewith,andsharesthesameemotionalinvolvementoftheartist.'"DebraPesci.
"My intention is for the viewer to partic ipate in a dance, exploring multiple planes and angles, guided by their own intuition. It becomes like a dance between the painting and the viewer, who is invited to enter and leave the canvas through the many angles and their boundaries," says Fernandez.
Courtesy of Marina Fernandez Carlos Cuevas
visionary artist Ma rina Fernandez pursues her own forms of geometrical abstraction with a compiling resurgence in her work that only follows her exclusive trend.
DE LA VEGA ON LEADERSHIP 10 LATINO LEADERS JULY / AUGUST 2022
Ralph de la Vega
These waves of innovation have led to many significant impacts throughout our history. Consider, for example, the effects of the printing press, the electric light bulb, antibiotics, and the transistor, to name just a few. Today we are just beginning to see the impact of virtual reality, gene-editing technologies, electric cars, and artificial intelligence.Thepandemic accelerated the adaption of video conferencing, digital commerce, remote work, and robotics. Projects envisioned to take years were suddenly completed in weeks. It set a new paradigm for implementing innovative technologies creating many individual and organizational role models for agility.
I am optimistic that the new waves of technological innovation will help us to conquer our most complex challenges, such as climate change, cybersecurity threats, and infectious diseases.
Ralph de laVega is the former vice-chairman ofAT&T Inc. He is the author of the best-selling book"ObstaclesWelcome:TurnAdversity toAdvantage in Business and Life."He is also a LinkedIn Influencer,posting regularly on leadership and innovation.
THE KEY TO MY OPTIMISM IS THE NEXT GENERATION OF LEADERS WHO PUT THESE CHALLENGES AT THE TOP OF THEIR AGENDA. I BELIEVE OUR NEXT GENERATION OF LEADERS HAVE THE CAPABILITY AND THE DETERMINATION TO MAKE THE WORLD A BETTER PLACE.
TECHNOLOGICAL WAVES OF INNOVATION
This issue of Latino Leaders features the type of technology leadership that will be necessary to overcome the most difficult challenges facing our society. Leaders with a solid technical background have overcome many personal obstacles to rise to the top of their profession —leaders humbled by their upbringings and who believe in our great nation's future.
Let's ride the waves of technological innovation to ensure that our great country continues to be a beacon of hope, innovation and opportunity for the world.
waves of innovation are coming with increasing frequency. The rising economic prosperity of nations, increasing levels of education around the globe, and the growth of entrepreneurial firms across the planet are creating significant new waves of technological innovation.
TECHNOLOGICAL
LATINO LEADERS FDIC JULY / AUGUST 2022 LATINO LEADERS 11
Just a few years ago, I served on a task force with other senior leaders to improve recruit ment for women and minorities into our ex aminer ranks. More recently, I was asked to co-chair an executive task force focused specif ically on the recruitment and retention of His panic and Latinx employees. We're just getting started on that effort, and I'm very fortunate to have a terrific co-chair for this effort in Nikita Pearson, the Director of our Office of Minori ty and Women Inclusion. I'm hopeful that we can drive meaningful change in this area.
Courtesy of FDIC
FDIC DIRECTOR, OFFICE OF LEGISLATIVE AFFAIRS
That partner's advice proved to be some of the best career advice I have ever received. And working at the OCC was quite possibly the best first job I could have had. I went to work in one of the OCC's smaller legal offic es in Dallas, where I joined a close-knit group of senior lawyers who really helped me learn the basics of banking and bank regulation. That experience really gave me a leg-up when I decided to pursue a job on Capitol Hill, and like so much in life, I found myself in the right place at the right time. I started just before the subprime housing bubble burst and was work ing on Capitol Hill when the Emergency Eco nomic Stabilization Act, the Dodd-Frank Wall Street Reform and Consumer Protection Act, and the JOBS Act were passed in response.
What influenced you to decide to go into AJ:banking?
AJ: I was born a third-generation Mexi can-American in the very heart of Texas, in the small city of Temple. Like all native Tex ans, I probably take an inordinate amount of pride in being "American by birth, but Texan by the wonderful grace of God," as the saying goes. When I was very young, my parents re located to Colorado and that's where I grew up. My mom was a nurse and my father was a career federal employee, who, coincidentally, also worked at a federal agency that—like the FDIC—was established as part of the New Deal following the Great Depression. We lived in a series of small farming communi ties, so my brother and I spent a lot of time outdoors. We'd hunt and fish, camp and hike, activities that I still enjoy. My father is a big football fan, so I also inherited his love of the Dallas Cowboys, although I'm not sure whether that's a blessing or a curse.
Q&A with ANDY JIMINEZ
AJ: Diversity, Equity, Inclusion, and Acces sibility (DEIA) is getting a lot of attention these days, but it's something that's been an area of focus at the FDIC for as long as I've been here and I think that really reflects the commitment of our leadership. Just as Mem bers of Congress, Congressional staffs, and the American public encompass the full array of cultures, races, religions, ethnicities, gender identities, sexual orientations, ages, and abil ities, so too must the FDIC workforce if it's going to have the confidence of the public we serve. It's really fundamental to our ability to meet our mission.
When I was ready to leave the Hill, my pre vious experience at a bank regulator and my experience in Congress made me a natural fit to work in legislative affairs.
In the summer before my third year of law school, I clerked at a law firm in San Antonio and a piece of advice I received from one of the firm's senior partners was to seek employment at a government agency. It was, in his opinion, the best way for a new lawyer to build expertise in a substantive area of the law, as opposed to just billing hours or focusing on motions prac tice, which is often what new lawyers do when they enter private practice. I took that to heart, and when I was in my final year of law school and looking to start my career, I applied to the legal departments at several Federal agencies, one of which happened to be the Office of the Comptroller of the Currency (OCC), the pri mary regulator for national banks.
Professionally, what have been the most difficult times you have faced and how did you overcome them?
There are a number of values from my up bringing that have served me well throughout my career. I learned early on that hard work is never wasted and that having a stable job that challenges you and provides opportuni ties for advancement is really a luxury. I've also benefited from strong mentorships and leaders who've been strongly supportive of me professionally, so those are things that I've always tried to pay forward. Above all, I've learned how important an education can be to open the doors to opportunity. I could not have achieved what I have in my career if it wasn't for the tools I gained through my col lege and law school education.
How would you describe your vision for FDIC's DEI strategy?
work in an area like legislative affairs that can be particularly difficult because you're often working on high-profile matters that are the topic of vigorous debate. You also have to keep a lot of balls in the air and, at the end of the day, the ultimate outcome is complete ly out of your control, so when things don't go your way, you can't help but second guess yourself. I've found that going back to basics, the "blocking and tackling" as it were, is often the best way to regain your confidence. Refo cus on the things you know you can do well and try not to dwell on the "busted play."
AJ: The FDIC is unique in that it has a long institutional memory. You talk to people here who can recount stories about col leagues they worked with 30 or 40 years ago. The people who garner the most respect are those who exemplified a high degree of pro fessionalism, integrity, and teamwork, so I guess those are the things that I'd most like to be associated with. I can think of no bet ter way to blaze the trail for others who may follow a similar career path to mine.
AJ: I think anyone who's been in a position of leadership or empowered to exercise pro fessional judgment has a running list of times where they've made a bad call. When you
Share with our readers your growing up story, what did Andy enjoy as a kid? What experiences growing up contributed to your success as an adult?
If you were to move forward in time, what do you want your legacy to look like?
VALUESWITHLEADERSHIPSOLID
Technology is a field where traditionally the number of Latinoshas not excelled. With time and great efforts, the perspectiveis starting to change, and our fellow Hispanics are becomingmore Don'tnoticeable.missouton the amazing stories we have put together;they are all an inspiration for future generations.
INLATINOSTECH
JULY / AUGUST 2022 LATINO LEADERS 13
Jorge Rodriguez is a leader for the times – more specifically, the ideal leader for Sorenson, a company that 20 years ago innovated technology and services that revolutionized communication for people who are Deaf and hard-of-hearing. Today, under his executive leadership, Rodriguez is recasting Sorenson's communication services for diverse people.
LATINOS IN TECH SORENSON 14 LATINO LEADERS JULY / AUGUST 2022
Exclusive interview with JORGE RODRIGUEZ SORENSON CHIEF EXECUTIVE OFFICER
Sorenson's innovative offerings directly address current and past communication inequities prevalent in the Deaf and hardof-hearing communities – communities that were traditionally marginalized and underrepresented in a variety of sectors, including technology, entertainment, and media, to name a few.
Which is why Sorenson's work is critical, Rodriguez says. "From a hearing perspective, communication is not the same in the Deaf and hard-of-hearing community. As a hearing person, I can text, call, and make video calls with my smartphone, all using the same telephone number. This privilege doesn't exist in these communities because today's communication technology for Deaf people is not functionally equivalent to that of hearing people."
Luisana Rodríguez Matt Redden, Vitae Photography F. Izquierdo
"OUR BIG FOCUS IS TO PROVIDE INCLUSIVITY FOR THIS COMMUNITY. ... "
Sorenson is working to achieve functional equivalency – truly inclusive communication – so that Deaf and hard-of-hearing people have the same or equivalent options to communicate – seamlessly, in real time, without interruptions, in their natural language, and on current, popular communication platforms. This democratization of communication technology and the people for whom it is designed is intended to enable the equalization of opportunities in school, work, social programs, and services. Access to functionally equivalent communication technologies is mandated by the 1990 Americans with Disabilities Act (ADA).
"SORENSON enables human connections through the power of language," says Rodriguez, who took the helm as Sorenson CEO last January. A veteran with more than 30 years in the IT and telecommunications industries, Rodriguez describes Sorenson's accessible and inclusive services as also "enhancing experiences and bridging cultures to transform people's lives."
A LEADER FOR THE TIMES Working To Enhance Human Connections
Today, Sorenson is privately held, with a new majority owner, Ariel Alternatives. With an emphasis on accessibility, inclusion and economic opportunities as underlying tenets of the company's mission, Sorenson plans to expand its technology and services globally – the company already has operations in England, Scotland, Canada, and France. In so doing, Sorenson intends to transform culture to be more inclusive of diverse communities in every way, including communication and employment. "We can't forget Deaf and hard-of-hearing people. How do we provide a service for them? Our thesis is to drive sustainable impact and equitable distribution to become more inclusive. This impact is driven by creating jobs, focusing on personal and professional development, enhancing career opportunities, and thereby shrinking the wealth gap," Rodriguez says.
Today and going forward, Sorenson plans to develop technology with even more capabilities. "We would like to get into the metaverse and augmented reality to make it as simple as possible for everyone to access services in the future," Rodriguez adds.
"TO BE SUCCESSFUL IN THIS MODERN ERA, YOU HAVE TO UNDERSTAND THAT THINGS ARE DYNAMIC, AND THE BUSINESS LANDSCAPE IS CONSTANTLY CHANGING. ... "
Today, the business is looking to evolve accessible capabilities into the private sector as accommodations for employees and thereby enable a fulsome ecosystem to support Sorenson constituents. "Our big focus is to provide inclusivity for this community. Many companies are starting to realize Deaf and hard-of-hearing people are fantastic employees, extremely hardworking and smart. We need to tap the wealth of knowledge and perspectives the Deaf and hard-of-hearing communities offer. The only difference for these employees is ensuring there are accommodations in place," Rodriguez says.
With implementation of these technologies, Rodriguez thinks the outcomes will be a much more inclusive society – one that embraces diversity and increases opportunities for people and communities marginalized in the past. "I want that to be my legacy," he says. "I don't know what it's like to be Deaf, but I do know what it's like to feel marginalized by people who think you're not good enough. My work is to help everyone understand that given the opportunity, we can succeed and exceed all expectations. In our pursuit, we will leave no doubt.
"
Drawing upon his experience, Rodriguez brings a unique and trusted perspective. "To be successful in this modern era, you have to understand that things are dynamic, and the business landscape is constantly changing. Adaptability, therefore, is the key to long-term sustainability – both individually and from an organizational capability."
JULY / AUGUST 2022 LATINO LEADERS 15
As part of its expansion, recently, Sorenson launched operations across Puerto Rico, and expanded its service offerings across Scotland and England – all while creating hundreds of job offers for those communities, including diverse interpreters fluent in various sign languages who perform Sorenson services. "That's linked into our diversity strategy, our impact thesis, and our overall approach to environmental, social, and corporate governance (ESG) . Internally, we are implementing what we preach externally," Rodriguez says.
Internally, to accomplish these business objectives, Rodriguez has recruited diverse, ambitious leaders at the board-level, the C-suite, and across the executive ranks. "I am working to diversify our senior executive team and enhance our global perspective. Having diverse perspectives and a whole brain organizational approach enriches our overall business and strategic intent."
In 2003, Sorenson was founded "on solid and beautiful principles – of innovation, service, and advocacy," Rodriguez says, adding the company was the first to introduce a videophone that was designed for Deaf people.
Since then, Sorenson has introduced four generations of videophones and dozens of features and applications.
Prior to Sorenson, Rodriguez served as President and CEO of multiple América Móvil companies, including Claro Enterprise Solutions and Telvista, Inc. Rodriguez brings experience in both domestic and international markets. Prior to joining América Móvil, he held various executive positions at AT&T and AT&T Latin America. Among other achievements there, he launched startup operations across Latin America, established fully integrated regional operations in support of global clients, and was a board member of several AT&T LA operating companies.
Another Sorenson business strategy is collaborating with academic institutions and major tech companies to change the mindset, enable accessibility, and create a culture of inclusion and belonging for Deaf, hard-ofhearing, and underrepresented people. Sorenson has founded scholarships in higher education for underrepresented students. In May, Sorenson announced a $3 million endowment gift to Gallaudet University that will support the growth of Gallaudet's Center for Black Deaf Studies. And recently, Rodriguez established the Rodriguez-Sorenson Communications Endowed Scholarship for minority students at Rochester Institute of Technology/National Technical Institute of the Deaf.
HOW IT ALL BEGAN. Sorenson, the leading provider of language services for Deaf, hardof-hearing, and diverse communities, was founded on the principle that communication and being understood – connection – is fun damental to the human experience. Inspired by this belief, Sorenson created the only video phone (VP) designed by and for Deaf people, then coupled it with human-centric Sorenson Relay service, which offered American Sign Language interpretation on calls. Sorenson's patented technology connected Deaf and hearing callers seamlessly, in real time, and gave each the option to converse in their natural language – sign language or spoken English or Spanish, rather than having to rely on the slow teletypewriter (TTY) conversations of the time. News about the Sorenson calling expe rience went viral, and Sorenson revolutionized communication between Deaf and hearing people
SORENSON AND THE ADA. These Soren son Relay and phone call captioning services are federally-funded under the Americans with Disabilities Act (ADA) and meet the ADA's mandates for equal communication access. Through the ADA, all citizens as well as businesses, schools, and government groups have equal rights to communication access – and opportunities – and to connect with loved ones and coworkers, access cus tomer care, or get help in an emergency. So renson provides these critical and connecting services and the equipment, including vid eophones, caption phones, and apps for PC, Mac, and mobile, at no cost to eligible users.
LATINOS IN TECH SORENSON 16 LATINO LEADERS JULY / AUGUST 2022
Severalforever.years later, Sorenson leveraged its successful business model to create and introduce a captioned telephone that was optimized specifically for people with hearing loss who needed captions to use the phone. That solution used voice-totext technology, assisted by captioning agents and automated speech recognition, to transcribe conversations so that the other callers' words appeared on a large, captioned screen. Again, phone commu nication for people who were experienc
LANGUAGE SERVICES. Sorenson Interpret ing offers in-person and over-video sign and spoken language interpretation. Sorenson matches qualified sign language interpreters to specific assignment needs, whether it is for medical appointments, legal consultations, job interviews, training seminars – any situ ation. As the largest private employer of sign language interpreters in the world, Sorenson has access to the most experienced, skilled, and diverse interpreter base in the industry. Sorenson interpreters pass a rigorous skills as sessment and then are provided with myriad resources for interpreter development, train ing, and advocacy.
In addition, Sorenson offers real-time cap tioning that generates transcripts of an event. Transcripts are available shortly after the captioned session. Customers who choose premium service can access edited transcripts within 24 hours of service.
In addition, under the new leadership, So renson is finding additional ways to support its mission-driven workforce of passionate people – now 11,000 strong! These people comprise the teams that, over the past two decades, facilitated hundreds of millions of conversations. To better serve its various communities, Sorenson, one of the largest private employers of Deaf people in the U.S., proactively engages employees from diverse backgrounds and experiences who enrich the culture and company. Since Rodriguez' arriv al, he has transformed the executive team to reflect 50 percent diversity. Previously, one of eight board members was a person of col or. Today, under Rodriguez' leadership, six of eight board members are people of color. In addition, Rodriguez has advanced the appointment of Deaf and hard-of-hearing leaders, established key partnerships with Fortune 500 companies and Deaf advocacy organizations, instigated a goal to hire 1,000 sign language interpreters, and announced the return of ASL and Spanish service op erations in Puerto Rico. In short, everything Sorenson does is aimed at supporting and strengthening diversity – for customers and for employees. The company has been rec ognized for its efforts to support diversity, equity, inclusion, and accessibility. This year, Sorenson was named to four Forbes "Best" lists, including America's Best Employers; Best Employers for Diversity; Best Employ ers for Women; and Best-in-State Employers. Going forward, Sorenson is also connect ing people and organizations in ways that not only enable communication, but also empower them to grow diverse and inclu sive environments similar to its own, settings that reflect vibrant communities, strengthen workforces, and extend opportunities in ed ucation and employment to greater numbers of people. Through these broadened con nections, Sorenson is also reaching users and customers across languages and – as Sorenson expands globally – beyond borders.
For more information on how Sorenson advances human connection, visit www.sorenson.com or es.sorenson.com.
TODAY AND GOING FORWARD. With a new brand to match the new Sorenson, the company plans to expand accessible and inclu sive services to include additional 21st-century communications platforms and plans to offer them beyond the United States, Canada, Puer to Rico, and the United Kingdom, locations where Sorenson currently operates.
Truetoitsmission, Sorenson will continue to tap the power of language so relationships can thrive.
ing hearing loss greatly improved as they easily connected with family and friends, coworkers, and associates – and stayed so cially connected.
CONNECTSORENSONBEYONDWORDS.
A NOBLE MISSION. Sorenson enables human connections, bridges cultures, and transforms people's lives. And now, with Jorge Rodriguez' leadership and Ariel Al ternatives' ownership, a new Sorenson is emerging and transforming to meet the needs of existing and diverse communities by driving sustainable impact. Sorenson's evolution follows a tradition of broader inclusion – Ariel Alternatives is the private equity subsidiary of global asset manager Ariel Investments, LLC, the first Blackowned investment firm in the U.S. Ariel Investments' history and Ariel Alterna tives' strategic initiatives to support busi ness diversity undergirds Sorenson. And this is just the beginning, leaders say.
Johanna Hoyos Courtesy of Silicon Valley Latino Carlos Cuevas
After Cisco, Guillermo decided to become an entrepre neur by launching Conectado. It is a digital Web 3 multiverse destination bringing together individuals, educational institu tions (i.e., community colleges and universities), social impact organizations and corporations to increase representation. Conectado will accelerate access to opportunities through an immersive experience that brings digital, cultural, and hu man intelligence together. Hence, improving millions of lives - building safer, simpler, and more sustainable connections from the classroom to career to the boardroom.
ans Network as an ERG at Cisco and was part of the Diversity Council. To him, ensuring diversity, technology, and people intertwined was essential, thus promoting more visibility and possibilities to advance.
GUILLERMO DIAZ,
GUILLERMO DIAZ JR., FOUNDER & CEO OF CONECTADO INC., CHAIRMAN OF THE HISPANIC TECHNOLOGY EXECUTIVE COUNCIL (HITEC)
"When I got out of the Navy, especially in Silicon Valley, I was one of the only Latinos in technology. It felt a bit lonely but luckily, I had great sponsors and mentors that were not Latino but supported me," he reminisces. As part of his com mitment to the advancement of Latinos in Tech, Diaz serves as Chairman of the Hispanic Technology Executive Council (HITEC). It is the premier global executive leadership orga nization of senior business and technology executives building outstanding technology careers to support minorities broadly.
Guillermo has always been committed to giving back to the community. In parallel to serving as Global CIO, he also pioneered Conexión, Cisco's His panic/Latino employee resource group. It launched in 2001 as one of the first ERGs within the company. Diaz was also a key executive sponsor of the VeterGuillermo Diaz, Jr. is a transformative global business leader and championof diversity, equity and inclusion. He isoriginally from Pueblo, Colorado, butleft at 17 as he enrolled in the US Navy - gaining knowledge on networking,telecommunications, satellite systems, and security. His navy service also led to a scholarship where ultimately, he obtainedhis Bachelor of Science degree in BusinessAdministration through the communitycollege path and Regis University in Denver, CO.
AFTER HIS SERVICE in the Navy, Guillermo ended up in Silicon Valley and started working in technology as a telecommunications manager at Alza Corp and then to Silicon Graphics, where he ran the worldwide communi cations network. Years later, Diaz was recruited by Cisco Systems, starting a career that lasted over 20 years. He began in infrastructure and networking, then learned new applications and built intranet programs and cloud/SaaS platforms - which ultimately ran $50 billion for the company. His success in prior positions led him to become Global Chief Information Officer, respon sible for the IT organization, strategy, and services.
LATINOS IN
Unfortunately, given the size of the Hispanic demographic, there is still a lot of opportunity to increase representation. "It is not only about learning to build technology skills but also confidence, courage, and the ability to communicate. These three C's are equally important for our Hispanic community to succeed in technology," he says. "And I am very passionate about improving the opportunities for Latinos in STEM."
JR.
DIVERSITYANDOFCONVERGENCETHETECHNOLOGY
JULY / AUGUST 2022 LATINO LEADERS 17
Diaz finds new generations exciting. "If you look at the de mographics Latino/as over-index on digital usage consump tion and more user savvy compared to any other cohort." Many Latino entrepreneurs are building companies around new technologies, such as Web3.0 with the metaverse and blockchain. Guillermo believes we will see shifts over the next 2-5"Insteadyears. of worrying about being displaced by a robot, how about learning to program a robot," Diaz advises. In his opin ion, this would be the roadmap for future generations to be come successful in IT. "Taking the knowledge we already have as consumers and shifting it to makers, creators, and owners. That's the big opportunity for us."
Latinos have open ground to success in technology. Guill ermo believes in seizing opportunities, "no matter what job you do, someone will do it; why shouldn't it be you? Someone is going to change the world; why not you?"
TECH
Oriana
THEY ARE BOTH LATINOS and hold upper echelon positions at a technology-driven company – Aristocrat Gaming, a global leader in developing high-tech casino games. Fernandez was born in Guatemala, and he is the chief executive officer. Branon is a fourth-generation Mexican American, currently the vice president of communications and corporate affairs at the Las Vegasbased company.
Fernandez attended Claremont Mckenna College, where he majored in economics and minored in accounting. He began his career in accounting at Deloitte, leaving three years later to earn an MBA at the University of Southern California. He spent time at Procter & Gamble in Cincinnati and back to California at Amgen and Western Digital.
The CEO also cites the company's principle of prioritizing employee and community impact in decision-making.
Academics initially challenged Fernandez, but his diligence was rewarded in eighth grade when he was awarded the most improved student in middle school. "This meant a lot to me – I had come from being the last one in fourth grade," he said.
Hector Fernandez and Oriana Branon (Camacho) representsomething not prevalent in thecorporate world, especially in thehigh-tech industry.
The young Guatemalan did not realize he was different until after a three-bus trip that took him to the private school he would attend on a scholarship.
"We have really built this amazing culture and it is a weird thing because we use the word 'love' which is very rare in corporate America," Fernandez said, adding, "We talk about loving our people, loving each other and doing right by others."
LATINOS IN TECH ARISTOCRAT GAMING 18 LATINO LEADERS JULY / AUGUST 2022
Recruited to Aristocrat in 2018, Fernandez was the chief financial officer for its Americas division and then promoted to president of Americas and EMEA. He became Aristocrat Gaming's CEO in March 2022.
For Branon, the consistent theme throughout her life has been a passion for storytelling. With a background in communications working for various tech companies, her Aristocrat narrative began last year when she and Fernandez were on a Hispanic Heritage Month panel.
Both Fernandez and Branon share a common thread with other Latinos who, in their careers, have rarely found someone who looks like them in the executive room.
BETTING ON A PEOPLE CULTURE AT A GAMING BUSINESS
Now, Fernandez and Branon are paying their success forward as they underscore the global company's attention to diversity, equity and inclusion.
His mother set the tone for his life. She did not tolerate excuses, demanding results. Fernandez also learned that anything is possible, but nothing is easy; you have to be willing to work harder than anybody else.
"In East Los Angeles, everyone looked like me, but when I got off that third bus and walked over to the school, no one looked like me," he recalled.
Bill Sarno Tyler Elliot, Josh Leung F. Izquierdo
The journey that took Fernandez to Aristocrat Games began in East Los Angeles as an immigrant child in a Spanish-speaking single-parent household.
Fernandez says, "If a first-generation Guatemalan from East LA can be a global CEO, anyone can. You just have to believe in yourself, work hard, and stay true to your core values."
Hector
Moreover, Fernandez thought Branon would be more comfortable if she saw the company's leadership was similar to her. Mentorship, guidance and support from people of color and especially women, has been foundational to Branon's career path. Her top goal in the new Aristocrat role: to pay it forward and make a difference, opening up pathways for others coming behind her.
Branon observed that due to consumer demand and interest, the gaming and gambling industry's intersection with technology advancement is continuing more and more. The opportunity to make a real impact at the forefront of an industry that is continually disrupting provides an exciting STEM career path.
Aristocrat has addressed the remote working challenge –Branon works at home in the Bay Area with a flex arrangement. Fernandez said that this allows employees to coordinate with their manager to elect the schedule they want.
Fernandez reached out to Branon regarding the new role on his team, taking the time to personally recruit her to Aristocrat. "That is what it takes to build an amazing, diverse team," he said.
JULY / AUGUST 2022 LATINO LEADERS 19
"We spend a lot of time and resources on responsible gaming, to ensure that we continue to lead with innovation so that players can enjoy our games, while also helping them to uphold boundaries."
"WE HAVE REALLY BUILT THIS AMAZING CULTURE AND IT IS A WEIRD THING BECAUSE WE USE THE WORD 'LOVE' WHICH IS VERY RARE IN CEO,HECTORAMERICA."CORPORATEFERNANDEZARISTOCRATGAMING
Also, the company installed a simple principle. "It was our people, our customers, our business – in that order," Fernandez said, adding that every decision comes under that"Wemantraspend very little time talking about numbers," he said. "We spend a lot of time talking about our people and customers because if you can get those two right, which is hard, then the core of business will be there."
Fernandez said that Aristocrat boasts relatively low turnover, even during the Great Resignation. "When you look at our high potential list, those people we believe will be our future leaders. We have zero turnovers because we believe that coming to work is an extension of the overall life," he said.
In addition, the global company tries to improve the places it operates. "We lead with purpose – taking the profits we generate and investing them back into the community," the CEO said.
While other companies focused on cost-cutting during the pandemic, Aristocrat made crucial moves designed to drive its market share. The company intentionally invested in research and development – the studios that turn out hundreds of new games annually.
BORN AND educated in Mexico, Solomon has assumed what he describes as a "big load" of challenges. But he also brings a lot of talent to his job. He has 31 years of experience, supported by his love of technology and penchant for working at leading-edge companies.
Beyond Technology, based in Miami, it is a consulting and systems Integrator firm. They work with the newest technologies such as Fiber, 5G, Edge Cloud, IoT, Artificial Intelligence among others. The company targets various indus tries, including agriculture, hospitality, finance, manufacturing, and cruise lines.
GUILLERMO SOLOMON, COUNTRY MANAGER & EXECUTIVE DIRECTOR OF BUSINESS TECHNOLOGYTRANSFORMATIONDIGITAL-BEYOND
Executive Curses in CRM and Artificial Intelligence applied to Businesses from the University of California at Berkley and the MIT respectively. He has extensive experience in interna tional markets working to companies such as Verizon, Voda fone, Nora and Huawei.
Bill Sarno Lampo Photograph Carlos Cuevas
HIS CAREER ADVICE TO HISPANICS INTERESTED IN TECHNOLOGY IS "TO WORK SMART, WORK HARDER THAN HARD, AND ALWAYS STUDY TO KEEP UP WITH THE LATEST TECHNOLOGIES IN THE MARKET."
A great selling tool for Solomon is that he can point out Beyond Technolo gy's success stories in helping clients integrate business management solutions. "We are knocking on doors and trying to expand our solutions to many differ ent markets," stated Guillermo.
"Technology enhances business success and clean energy and many other things that will help this society," Solomon said. "It is essential to stay state of the art and stay up to date, " he said.
About half of the income is slated to come from Solomon's primary sphere of operations, the United States. "There is an aggressive, eight-year plan to achieve big goals – but I believe we can do it," he said.
His career advice to Hispanics interested in technology is "to work smart, work harder than hard, and always study to keep up with the latest technologies in the market." He added, "if you are in technology, you need to be more than updated, and you need to be creative and focused." He often inspires his team members by providing them with exposure to gain confidence and experience.
Most of Solomon's career has been in the Latin American market. He earned degrees in Law and Marketing and a Master's in business, as well as
In 2015, he joined Huawei as Chief Transformation Offi cer for LATAM, a major Chinese IT company. In 2020 he moved to Texas while still working for the company. "It was a challenging time, especially with cultural gaps," he expressed. He initially benefited from linking up with Latino customers who shared his culture.
In September 2022, GuillermoSolomon joined Beyond Technology, aninternational business service company, ascountry manager and executive directorof business digital transformation for theUnited States.
TECHNOLOGYUSING TO SOLVE BUSINESS NEEDS
JULY / AUGUST 2022 LATINO LEADERS 21 LATINOS IN TECH BEYOND TECHNOLOGY
As for the future, Guillermo is focused on achieving sales in the US of over 500 million by 2030 and creating the most inno vative solutions for his customers. "We are doing a lot of the lat est hi tech and driving enterprises to digitally transform," Guill ermo Solomon said. "It is very challenging but very enriching."
Among the challenges that Beyond Technology faces is how to explain needs that customer don't understand that they have. "It is challenging to make them understand why they have to pay for something that they did not know they needed," Solomon said.
LATINOS IN TECH MIRIAM RIVERA 22 LATINO LEADERS JULY / AUGUST 2022
Miriam Rivera has guidedUlu Ventures, the venture capital company sheco-founded, to become a significant source ofseed-stage capital for ITentrepreneurs in SiliconValley and beyond.
BRINGING DIVERSITY TO SILICON VALLEY THROUGH VENTURE CAPITALISM
Due to her humble beginnings and life journey, Miriam Rivera can understand both the challenges and the opportunities that many Latinos and oth er under-represented minorities face. Her parents were farm and factory workers from Puerto Rico. They worked hard and had great respect for the power of education—values still relevant to Miri am, and which played a major role in her ability to expand her own horizons.
he Palo Alto firm launched in 2008 as an angel investor and now has a total of about 200 million dollars of assets un der management. Their last fund raised $138 million, and the plan is to continue growing: "We hope to roughly double that with our next fund," Rivera said. Ulu Ventures also stands out as a champion of greater diversity in an industry where people of color remain rare.
Ulu Ventures looks for data-driven entrepre neurs but also values diverse leadership as part of its investment thesis. In other words, Ulu believes that investing in diverse and under-represented entre preneurs is a driver of profit because diverse teams tend to have stronger results. " A quarter of the en trepreneurs we invest in are African American or Latinx, 20 times the industry average," Miriam said. Moreover, they have several diverse investors and analysts on the team. "We are deeply committed to opportunities for everyone," she emphasized, "and believe that diversity strengthens our own perfor mance, too, in addition to adding much-needed diversity to the investment industry."
T
into an unfamiliar area, she suggests, really needs mentors and people who are willing to let them learn byForapprenticeship.atime,shethought the next step up from that position would be a general counsel role but decided she would have a "bigger learning curve somewhere else." Learning continued to be a guiding light in her life, and so, with Sandoval's blessing, she accepted a job at a young tech startup called Google. Miriam joined the company as its second lawyer and her suc cess accelerated along with the tech giant's meteoric rise. In fact, the two were inextricably tied together: Rivera was responsible for streamlining the legal pro cess of drafting and finalizing contracts so that most could be closed within three days, and many within one day. Her work to simplify contracts helped Goo gle scale its revenue from $85m to $10b in 5 years.
Latinos are starting about 50 percent of new busi nesses in the country and are more willing to take risks and find opportunities in high tech than many other groups. "They want to start their businesses and to achieve economic prosperity," Miriam states. And that empowers more communities. After their businesses thrive, they can invest in the community because they hire other diverse people.
She entered the workforce for a couple of years with her sociology degree. However, she always had a thirst for education, so she returned to Stanford to earn first a master's degree in Caribbean literature, and then pursued a joint program in law and business leading to JD and MBA degrees. It was there that she met her Ulu co-founder (and husband) Clint Korv er, in a negotiations class at the business school.
Miriam and Clint launched Ulu Ventures in June 2008 as what she described as "a very small angel lender." When she started, she was unsure if this was something that they could do well enough to sustain them in careers that would be both personally and professionally satisfying. "It turned out it was satis fying in many ways, both because of the intellectual work and strategic challenges but also because I did not realize at the time how segregated financial ser vices are," she said, "or how under-inclusive VC in vestments could typically be. I quickly realized that Ulu could make a real difference by working to shift that balance for the better."
Growing businesses and, thus, communities is something that Miriam feels committed to and will continue to do.
After graduation from her JD/MBA program, Mir iam spent a short time in legal practice followed by an entrepreneurial venture with her husband, Clint Korver, founding a software company together. A few years later, while considering the next steps on her pro fessional path, Miriam met a Latino who would greatly influence her career, first-generation Mexican-Ameri can attorney Gabriel Sandoval. He was in his thirties and was a general counsel for a public company, which is an impressive accomplishment for anyone, much less an under-represented minority swimming against the tide. "It was inspiring to meet someone with a sim ilar background being so successful."
As for Ulu Ventures, Miriam Rivera said, "We are now at the point where we can think about being a legacy firm, with other generations of partners con tinuing Ulu's mission. We're working hard to change the face of venture capital, both inside our firm and in terms of the companies we fund. It's rewarding work that contributes to growth and diversity across the country. And that matters a lot to me."
She went to work for Sandoval not only because his accomplishments and knowledge were so impres sive but also "because he was the only Latino who ex tended a job offer." Someone who is trying to break
Bill Sarno Ulu Ventures Moisés Cervantes
Miriam attended Stanford University in Palo Alto, where she majored in sociology as an under graduate. Although not related to her field of study, technology surrounded her at a time of rapid growth in the field. She remembers students transitioning from typewriters to MacIntosh computers.
JULY / AUGUST 2022 LATINO LEADERS 23
Although she had a shot at the general counsel role at Google, Miriam left Google in 2006. She was exhausted and decided to take some time to re-energize and consider her next steps. She recognized that she had a lot of relevant experience, in cluding being an entrepreneur, that she could bring to venture capitalism.
"Over lunch, he offered me a job. I wasn't ex pecting it, since it was an informational interview," Miriam said. Although she also had other job offers, Sandoval won her over. He told her, "'If you want to know the best way to learn, it would be to work for me. I can show you what I know, in the context in which I know it.'"
THEINBUSINESSESNEWOFPERCENT50ABOUTSTARTINGARELATINOS INOPPORTUNITIESFINDANDRISKSTAKETOWILLINGMOREAREANDCOUNTRY GROUPS.OTHERMANYTHANTECHHIGH
She did not have the kind of financial opportuni ties that often help students obtain an excellent edu cation; but she did have the values surrounding the importance of education that her parents taught. She excelled in school and, thanks to the help of some teachers who recognized her promise, Miriam was able to receive scholarships to a private high school that offered computer courses – which was unusu al at the time and which she credits for giving her a solid foundation in technology that would serve her well in her professional career.
Finding the balance between professional endeav ors and personal life always seemed like a distant dream to Miriam. But one summer was a particularly eye-opening experience, as she interned at a Chicago law firm. She met a mentor, a Latina corporate part ner who had a family. "It was nice to see you can have both, and she was a role model for me," Miriam said.
24 LATINO LEADERS JULY / AUGUST 2022 1O1 MOSTINFLUENTIALLATINOS 2022
PERFORMANCE ARTIST AND PAINTER Mexican
MUSIC DIRECTOR AT SIMON BOLÍVAR SYMPHONY ORCHESTRA OF VENEZUELA/ MUSIC AND ARTISTIC DIRECTOR AT LOS ANGELES PHILHARMONIC Venezuelan
CULTURE 6VINCENT
Mexican-AmericanPAINTER
DEVON RODRIGUEZ
Devon Rodriguez was still in high school when sculptor John Ahearn attended a school portrait exhibit and took notice of Rodriguez's realist oil paintings of subway passengers. Ahearn then asked Rodriguez to be a subject for his sculpt ed portrait. The resultant work was a finalist for the Outwin Boochever Portrait Competition and was displayed at the NationalPortrait Gallery. His work was featured in The New Yorker, The Artist's Magazine, and The New York Times Style Mag azine
Ana Teresa Fernandez is a Mexican performance artist and painter. Her work often highlights the gender inequalities between men and women, and her social sculptures combine elements of performance and sculptural practice, includ ing the re-enactment of gendered labor to call attention to issues of class and sex. At her per formance Borrando la Frontera, for example, she whitewashed a section of the San Diego-Tijuana border wall, making it appear as though it had disappeared.
2
@gustavodudamel
Vincent Valdez is recognized for his monumen tal portrayal of the contemporary figure. His drawn and painted subjects remark on a univer sal struggle within various socio-political arenas and eras. He states, "My aim is to incite public re membrance and to impede distorted realities that I witness, like the social amnesia that surrounds me." Without a doubt, one of the most influential artists today.
2014 Graduated from the High School of Art and Design 2016 attended the openinggala at the Gallery in place of Ahearn 2019 finalist in the Outwin Boochever Portrait Competition for his portrait of sculptor, John Ahearn.
DANNY VARGAS PRESIDENT, VARCOM SOLUTIONS Puerto Rican-American
EUGENE MCDERMOTT DIRECTOR OF DALLAS MUSEUM OF ART Mexican
Danny is Chairman Emeritus of the Friends of the National Museum of the American Latino, after having led a national, bipartisan effort to suc cessfully pass the authorization bill in Congress. He is the Secreterary of the Virginia State Adviso ry Committee to the US Comission on Civil Rights and Chairman of Leadership Fairfax. He was an executive at AOL, France Telecom, and Global One leading multinatiional sales adn marketinng efforts in Latin America and Europe.
ANA TERESA FERNANDEZ
3
5
2009 he was named one of Time magazine's 100 most influential people 2014 Leonard Bernstein Lifetime Achievement Award for the Elevation of Music in Society from the Longy School of Music 2016 Americas Society Cultural Achievement Award 2018 the Pablo Neruda Order of Artistic and Cultural Merit 2019 received the Konex Foundation Classical Music Award, Distinguished Artist Award from the International Society for the Performing Arts (ISPA), the Gish Prize, the Paez Medal of Art 2022 received the Grammy Award For Mahler's 'Symphony No. 8'
CULTURE
2010 appointed to the Virginia Board of Workforce Development, 2009 appointed by Congress to serve on a bipartisan commission to study the creation of an Amer ican Latino Museum under the Smithsonian Institution, 2007 - 2008 Chairman of the Dulles Regional Chamber of Commerce (first Hispanic to chair a mainstream chamber in the history of Virginia)
2000 2002 Founding Director of the Museo de Arte Latinoamericano de Buenos Aires (MALBA) Fundacion Constantini in Argentina 2013 Ohtli Award 2013 Director and CEO of Museo Nacional de Arte (MUNAL) in Mexico City 2016 Appointed new Eugene McDermott Director of Dallas Museum of Art
1O1 LATINOSINFLUENTIALMOST JULY / AUGUST 2022 LATINO LEADERS 25 1
ARTIST AND PAINTER American (Honduras background)
@vincentvaldez77@vvaldez77
2005 The Skowhegan School of Painting 2011 The Vermont Studio Center 2014 the Blue Star Contemporary Berlin Residency/Kunstlerhaus Bethanien 2018 The Joan Mitchell Foundation Artist in Residency
CULTURE
CULTURE
2001 Merit Scholarship, San Francisco Art Institute, San Francisco, CA 2006 First solo exhibition at Nan Mitan-an, Fondation d'Art Jacmel, Haiti 2014 Exhibition of Foreign Bodies 2016 Exhibition of the instalation called Erasure 2016 Exhibition of Borrando Fronteras 2020 ACLU Artist in Residence and Best Civic Engagement 2020, Ford Foundation, SOMOS VISIBLES
Agustín Arteaga has been the Dallas Museum of Art director since 2016 and has been commit ted to promoting Latin American art. Previously, he served as the director of the Museo Nacional de Arte, Mexico, and the Museo de Arte de Ponce, Puerto Rico. He was also the founding director of the Museo de Arte Latinoamericano in Argenti na. Arteaga has organized over 100 exhibitions, including Andy Warhol, Roy Lichtenstein, and Di ego Rivera.
GUSTAVO DUDAMEL
CULTURE 4
@dallasmuseumart@DallasMuseumArt
@devonrodriguezart@subwaydrawings
CULTURE
@dannyvargas01@dvargas
AGUSTÍN ARTEAGA
Gustavo Dudamel is currently the Music & Artis tic Director of the Los Angeles Philharmonic and Music Director of the Opéra National de Paris and Simón Bolívar Symphony Orchestra. One of the most decorated conductors of his generation, he started studying music during his childhood and became the Music Director of the Amadeus Chamber Orchestra at the age of 13 and received international recognition after winning the Bam berger Symphoniker Gustav Mahler Competition. VALDEZ
10
VOICES
Manuel Garcia-Rulfo is a Mexican-American actor and model. He moved to New York, where he attended the New York Film Academy but de cided to return to Mexico to continue his acting career. He is best known for roles in films such as Cake and Bless Me, Ultima, as well as the tele vision program From Dusk till Dawn: The Series. He starred as one of the titular characters in the 2016 remake The Magnificent Seven. The actor is currently filming A Man Called Otto.
8
@manu_rulfo@rulfomanuel
1985 1988 Director of the Museum of Anthropology at the University of Puerto Rico 1989 2000 Curator of Latin American art at the Jack S. Blanton Museum of Art at the University of Texas at Austin
JOURNALIST AND HOST, LATINO USA Mexican-American
Mari Carmen Ramírez is the Wortham Curator of Latin American Art at the Museum of Fine Arts, Houston. She started her career in Puerto Rico as the assistant director of the Ponce Museum of Art, and later, she became the director of the Museum of Anthropology, History and Art. After that, she was the curator of Latin American Art at the Jack S. Blanton Museum for 12 years and was considered one of the most influential Hispanics in the United States by Time Magazine.
CULTURE 11
WORTHMAN CURATOR, MUSEUM OF FINE ARTS, PuertoHOUSTONRican
Tenoch Huerta Mejía is a Mexican actor and activist. He has appeared in a number of mov ies in Latin America and Spain, starring in both feature films and short films. He received the Ariel Award for Best Actor (2012) for his work in Days of Grace and the Premio Luminus for Best Actor (2016). He is one of the actors featured in Móni ca Maristain's book 30 Actors Made in Mexico. His most recent work is a role in the 2022's Black Panther: Wakanda Forever set in the Marvel Cin ematic Universe.
VOICES
26 LATINO LEADERS JULY / AUGUST 2022 1O1 LATINOSINFLUENTIALMOST 7
MARI CARMEN RAMIREZ
Cynthia Hudson is one of the most notable names in the communication industry. She is currently the senior vice president and managing director of CNN en Español and Hispanic strategy for CNN/U.S, where she launched CNNEspañol. com and expanded the radio business to include over 150 new affiliates in the U.S. and another 100 markets in Latin America and Europe. Under her watch, the network had won several awards, including two Emmys and three GLAAD Awards.
9
2006 made his debut at Asi del precipicio 2012 Received five nominations for the Ariel Award, winning for Best Actor for his role in Días de Gracia 2016 Premio Luminus for Best
MexicanACTOR
CULTURE
@cynthiacnn
VOICES 12
@maria_la_hinojosa@Maria_HinojosaAward
CYNTHIA HUDSON
@TenochHuerta@TenochHuertaActor
FOUNDER AND PRESIDENT, NATIONAL MUSEUM OF MEXICAN ART IN CHICAGO Mexican
MANUEL GARCIA-RULFO
MARIA HINOJOSA
2013 had a role in Bless Me, Ultima, his fist major American film 2016 played one of the title characters at The Magnificent Seven 2017 co-starred Murder on the Orient Express 2019 Gold Derby Awards nominee 2021 Mickey Haller in a television adaptation of The Lincoln Lawyer
1982 Founded the Mexican Fine Arts Center Museum 2003 Received the White House's Coming Up Taller Award 2006 Renamed to National Museum of Mexican Art
For 25 years, this journalist has been covering all sorts of issues for radio and TV networks like National Public Radio, CBS and CNN. A winner of four Emmys and other national and internation al awards, Hinojosa is known for also covering underreported issues, Latinos and other commu nities. She hosts the radio show Latino USA on National Public Radio since 1992. In 2010 she founded the Futuro Group, a nonprofit media organization that produced the recent PBS TV series "America by the Numbers" and has taken over the production of Latino USA. Hinojosa is considered one of the most reliable Latina jour nalist in American television.
TENOCH HUERTA
1992 Became vice president of programming and production for the Telemundo Network 1997 Served as senior vice president and editorial director of Cosmopolitan Television 2010 Began her job as senior vice president and general manager of CNN en Espanñol and Hispanic Strategy for CNN/U.S.
Carlos Tortolero is the Founder and President of the (NMMA), which features over ten thousand objects in its permanent collection and is the first Latino museum accredited by the American Alliance of Museums. Tortolero has been in that position for over 40 years and traveled the world in conferences, and thanks to his dedication, he received the Ohtli Award, one of the most prestigious prizes for individuals in Mexico, and the Chicago History Museum "Making History" Award.
MexicanACTOR
2010 Received an honorary Doctorate of Humane Letters from DePaul University in Chicago 2012 John Chancellor Award for Excellence in Journalism 2015 Received the Peabody
VOICES
CARLOS TORTOLERO
@explorenmma@ExploreNMMA
SENIOR VICE PRESIDENT AND MANAGING DIRECTOR, CNN EN ESPAÑOL AND HISPANIC STRATEGY FOR CNN/U.S. Cuban-American
@mfahouston@MFAH
@jbalvin@jbalvin
@camila_cabello@Camila_CabelloPictures
Chef José Andres is a pioneer of Spanish tapas in the United States and owns an award-wnning group of more than 30 restaurants ranging in a variety of culinary experiences from a food truck to his multi-location vegetable-focused fast ca sual Beefsteak, to world-class tasting menus like minibar by José Andrés and Somni, both of which have received two Michelin stars. A true celebrity that has gone beyond his original culinary uni verse to become a global ambassador for good causes.
@janelleNBCNBC
According to Pew Hispanic Center, Jorge Ramos is the second most recognized Latino leader in the United States and has won eight Emmys during his career. He has been the host of Notic ero Univision since 1986, writes a weekly column for more than 40 newspapers for several coun tries and also makes comments on Radio Univi sion. Ramos is also hosts Al Punto Univision's weekly public affairs program offering analysis of the week's top stories, and Fusion's AMERICA with Jorge Ramos.
CAMILA CABELLO Cuban-AmericanSINGER
VOICES
VOICES 17
VOICES
VOICES
Janelle Rodriguez is the News Senior Vice Pres ident of Editorial, where she's responsible for NBC Nightly News with Lester Holt, the stream ing service NBC News NOW, the NBC News Health, Business & Tech and Weather units, and manages the newsgathering for MSNBC Dayside. Previously, she was President of Programming for CNN, where she was responsible for directing multiple award-winning breaking news. In 2013, Variety honored Rodriguez as a Daytime TV Im pact Honoree.
1O1 LATINOSINFLUENTIALMOST JULY / AUGUST 2022 LATINO LEADERS 27 13
2003 Best Chef of the Mid-Atlantic Region 2010 Orden de las Artes y las Letras de España Vilcek Prize in Culinary Arts 2015 National Humanities Medal, National Endowment for the Humanities (NEH), United States government 2018 James Beard Foundation Award for Humanitarian of the Year. 2009 Chef of the Year, GQ 2012 one of the world's 100 most influential people,Time 2016 2 Michelin stars for minibar by José Andrés 2015 appointed by President Obama as an ambassador for citizenship and naturalization 2022 Service to America Leadership Award, the National Association of Broadcasters Leadership Foundation (NABLF) highest individual
2009 signed to EMI Colombia and soon after released the single "Ella Me Cautivó," which charted at number 35 on the Billboard Tropical Songs chart. 2012 released a mixtape and his first international hit was the one-night-stand-themed "Yo Te Lo Dije", and signed with Universal subsidiary Capitol Latin a year later 2018 he became the most streamed artist on Spotify 2020 he was included in Time magazine's 100 Most Influential People of 2020 and one of the greatest Latin artists of all time by Billboard
COMPOSER, PLAYWRIGHT, ACTOR, SINGER Puerto Rican-American
SENIOR VICE PRESIDENT OF EDITORIAL, NBC American
@_lin.manuelmiranda@Lin_Manuel
JORGE RAMOS
JOSE ANDRES
2018 "Havana" became the best-selling digital single 2020 participated in iHeart Media's Living Room Concert for America, a benefit to raise awareness and funds for the COVID-19 pandemic 2021 she starred as the title character from the film Cinderella for Sony
1986 at age 28, he became one of the youngest national news anchors in the history of American television and has been the anchorman for Noticiero Univision Today he hosts "Al Punto", Univision's weekly public affairs program offering indepth analysis of the week's top-stories and exclusive interviews with newsmakers. He also writers a weekly colunm published in over 40 newspapers in the United States and Latin
2008 In the Heights won two Tony for Best Musical, Best Original Score "In the Heights" opened in March of 2008 at the Richard Rodgers stage in Broadway and ran for 1,184 performances. 2016 Hamilton won 11 Tony awards and a Pulitzer 2016 Named one of the l00 Most Influential People by Time Magazine
Camila is known for her advocacy around men tal health through her social media presence. Her debut studio album, Camila, reached num ber one on the Billboard 200 chart in 2018. The Latin music-influenced pop album was critically well-received, and received a Platinum certifi cation by the Recording Industry Association of America (RIAA). Cabello's 2019 duet with Mendes, "Señorita", became her second single to top the Billboard Hot 100. Cabello partici pated in iHeart Media's Living Room Concert for America, a benefit to raise awareness and funds for the COVID-19 pandemic.
JANELLE RODRIGUEZ
VOICES 16
14
MAIN NEWS ANCHOR AT UNIVISION Mexican
15
@jorgeramosnews@jorgeramosnewsAmerica.
JBalvin received his first award nomination in 2016, and he has won over 100 awards since then, including eight Billboard Latin Music Awards and five Latin Grammy Awards. Balvin was born in Colombia and grew up listening to rap, champeta, bachata, and reggae. He is also known for collaborating with other artists, in cluding Anitta, Bad Bunny and Oasis. In 2017, he received the Global Icon Award given by Lo Nuestro Awards in recognition of his contribution to Latin music worldwide.
VOICES 18
@chefjoseandres@chefjoseandreshonor.
SpanishCHEF
Lin-Manuel Miranda is a multi-talented artist. He wrote his first play, In The Heights, in 1999, but it took him eight years to bring it to the stage. After reading the biography of Alexander Ham ilton, Miranda was inspired to create a musical, which is his most famous work to date. Hamilton has received several awards and nominations, including the record-breaking 16 Tony nomina tions (winning 11), the Pulitzer Prize for Drama and the Grammy Award for Best Musical Theater Album.
2005 Rodriguez led all of CNN's cross-platform coverage of the 2008 presidential primary campaigns, and for coverage of Hurricane Katrina and was part of the CNN team that won an Alfred I. DuPont Award for coverage of the tsunami in Southeast Asia 2011 Royal Wedding, resulting in a Shorty Award for Best Use of Video in a Social Media Campaign 2011 won Emmy Award when Hosni Mubarak stepped down as President of Egypt earned Peabody Awards for reporting of the Gulf Oil Spill 2015 joined
JOSE ALVARO OSORIO BALVIN "J BALVIN" ColombianSINGER
LIN-MANUEL MIRANDA
VOICES 24
VOICES 23
NATALIE DIAZ
2002 he was Gruma's Business Manager of Snacks in Costa Rica 2004 he became Marketing Manager of Central America 2006 Marketing VP of Gruma Venezuela 2008 2010 Marketing Director of Latin America 2010 he moved to the US to lead the role of Marketing VP USA 2014 he joined Avocados from Mexico as President and
Bad Bunny won the Latin Grammy for best al bum two years in a row. In 2020, he received the award for two albums he released that year: YHLQMDLG and Oasis, this one was released with J Balvin. In 2021, he received the award again for his albun El Último Tour del Mundo. He was also the artist who received the most Bill board Latin Music Awards last year (ten in total) and was the first Latin urban music artist on the cover of Rolling Stone magazine.
20
2016 she was signed with entertainment company Shots Studios and co-authored a novel based on her own high school experiences 2017, she became a brand ambassador for CoverGirl 2018 released her debut single 2019 Lele released her English-language debut and was a co-host on the red carpet for the 2019 Billboard Women in
@iliacalderon@iliacalderon
VOICES 21
Diaz is the author of Postcolonial Love Poem, winner of the Pulitzer Prize in Poetry and finalist for the National Book Award and the Forward Prize in Poetry. She speaks Mojave, Spanish and English and has developed a language all her own. She calls attention to language both in her poetry and in her efforts to preserve her native tongue through the Fort Mojave Language Re covery Program where she works with its last remaining speakers. She has received fellowships from The MacArthur Foundation, the Lannan Lit erary Foundation, the Native Arts Council Foun dation, and Princeton University.
SOCIAL MEDIA INFLUENCER Venezuelan
28 LATINO LEADERS JULY / AUGUST 2022 1O1 LATINOSINFLUENTIALMOST 19CAMILLE VASQUEZ Cuban-AmericanLAWYER 2010 Juris Doctorate fromSouthwestern Law School 2017 Attorney at Manatt, Phelps & Phillips, LLP 2018 Associate at Brown Rudnick LLPBrown Rudnick LLP 2022 Partner at Brown Rudnick LLPBrown Rudnick https://www.instagram.com/camillevasquezofficial/LLP
BENITO (BAD BUNNY) MARTÍNEZ OCASIO PuertoRAPPERRico
@ndinn@NatalieGDiazPoets
Alvaro Luque has nearly 30 years of experience in international Marketing and General Manage ment for packaged consumer goods and produc es in Latin America and USA. He was responsible for developing the most comprehensive, integrat ed marketing program in the history of the pro duce industry, which has led to record levels of avocado consumption. Alvaro was named to The Packer's 2020 Produce Marketer of the Year and AFM was named to Fast Company's Top 100 Best Workplaces for Innovators in 2020.
BUSINESS
@lelepons@leleponsMusic
POET & AmericanEDUCATOR
VOICES 22
Ilia Calderón is co-anchor of Univision Network's flagship evening newscast, "Noticiero Univi sion." and she also co-hosts Univision's prime time newsmagazine, "Aquí y Ahora." Calderón is the first Afro-Latina anchoring an evening news cast for a major broadcast network in the United States. She previously a similar milestone in her native Colombia, was the first black woman to ever host a national news program in her country.
@badbunny.pr@sanbenito
ALVARO LUQUE
ILIA CALDERÓN
2017 she won an Emmy Award for her 2017 interview of Christopher Barker, the Ku Klux Klan imperial wizard, she made history when she replaced former co-anchor Maria Elena Salinas on Noticiero Univision. This made her the first Afro-Latina to anchor a weekday primetime newscast for a major broadcast network in the United States 2020 she co-hosted the eleventh Democratic Presidential Debate on CNN
2012 she was interviewed about her poetry and language rehabilitation work on the PBS News Hour 2013 American Book Award winner 2018 she was named as the Maxine and Jonathan Marshall Chair in Modern and Contemporary Poetry at Arizona State University 2021 was elected a Chancellor of the Academy of American
2016 first song charted on the US Billboard Hot 100 at number one and number three 2018 his debut album was awarded a Latin Grammy for Best Urban Music Album 2020 he performed att the Super Bowl LIV halftime show as a guest 2021 won ten Billboard Latin Music Awards, including artist of the year. He was the artist who won the most awards that night.
LELE PONS
PRESIDENT & CEO AVOCADOS FROM MEXICO Mexican
Eleonora "Lele" Pons Maronese is an Amer ican-Venezuelan Internet celebrity, YouTuber, actress, singer, dancer, model, and former tele vision host. She stars in The Secret Life of Lele Pons, a YouTube Original docuseries providing a look at her personal life, and hosts her own Spotify-exclusive podcast titled Best Kept Secrets with Lele Pons. Pons came to prominence on Vine before the platform shut down. She has since branched out, creating comedy sketches for You Tube, where, as of November 2020, has over 17 million subscribers. Apart from social media, Pons has acted in film, television, and music videos, has released her own music, and co-authored a novel in 2016.
VOICES
ColombianJOURNALIST
CEO@SoloMkt@avochief
Camille Vasquez became famous for being Johnny Depp's lawyer during his highly publi cized defamation trial. The daughter of immigrant parents from Cuba and Colombia is a partner in the Firm's Litigation & Arbitration Practice Group, where she focuses on plaintiff-side defama tion suits, with additional experience litigating contract disputes, business-related torts, and employment-related claims. Vasquez is adept at formulating offensive and defensive litigation strategies for private clients.
ANDRES GLUSKI
PRESIDENT AND CEO, ALTAMED HEALTH SERVICES Mexican-AmericanCORPORATION
CHIEF STRATEGY AND DEVELOPMENT OFFICER OF AmericanAT&T
2002 White House Fellow for Secretary of State Colin Powell 2003 Joined Univision 2013 Joined NBCUniversal as Executive VP 2020 Conde was named Chairman of the NBCUniversal News Group in May 2020 2021 he received the Leonard Zeidenberg First Amendment Award.
Six months after leaving his position as the CEO position at the SoftBank Group International, Marcelo Claure announced a new chapter in his career: he is the Founder & Chairman of Claure Capital, a multi-billion-dollar global investment firm focused on public and private companies in different industries. Claure is also also a member of multiple boards, and the president of Bolivia's largest professional soccer team Club Bolívar, and the co-owner of the Spanish soccer team Girona FC.
26
BUSINESS
CHAIRMAN & CEO, PEPSICO Spanish
BUSINESS 29
@marceloclaure@marceloclaure
@AndresGluskiCouncil
BUSINESS 28
THADDEUS ARROYO
CEO AND FOUNDER AT CLAURE CAPITAL Bolivian-American
BUSINESS
1O1 LATINOSINFLUENTIALMOST JULY / AUGUST 2022 LATINO LEADERS 29 25
BUSINESS
BUSINESS 30
@altamedhealths@AltaMedHealthSProject.
@ramonlaguarta
RAMON LAGUARTA
@ATT Thaddeus Arroyo is AT&T's current Chief Strat egy and Development Officer of AT&T and has vast experience driving strategic growth through change and using technology to transform busi ness models. He is one of the most recognized leaders in the Technology and Communications industry and has many recognitions, including the CIO Hall of Fame Award for individuals whose work has profoundly shaped the technology-driv en business landscape and the 4 MIT Sloan CIO Leadership Award.
MARCELO CLAURE
PRESIDENT AND CEO, AES American
CESAR CONDE CHAIRMAN OF THE NBCUNIVERSAL NEWS Peruvian-CubanGROUP
2007 Officially joined AT&T via a merger (Cingular) 2013 Named one of CNET en Español's 20 Most Influential Latinos in Technology 2016 Named Mexico's 300 Most Influential Leaders by Líderes Mexicanos magazine 2022 Chief Strategy and Development Officer of AT&T, where he also served as the CEO of AT&T Business and CEO of AT&T Mexico, where he lead the acquisition of Telecom giant Iusacel.
Born in Barcelona he is the CEO of PepsiCo, a global food and beverage leader with 23 brands generating more than $1 billion each in annual retail sales. Believer in purposeful leadership, sus tainable performance, and fostering a culture of opportunity. Focused on simplicity, accountability, and executional excellence. He joined PepsiCo in 1996 and served as President of Developing Mar kets in Europe, CEO of Europe and Sub-Saharan Africa, and President of PepsiCo.
27
CASTULO DE LA ROCHA
Andres was the leader of a reorganization of the company that resulted in the implementation of a cost savings model that has changed the way that AES does business and operates. These changes were implemented in 2011 and since that time, the company experiences a savings of more than $250 million per year. As a result of his efforts, AES was named by the Ethisphere Institute as one of the "World's Most Ethical Companies. He set goals for the company that culminated in the inclusion of the company in the North American Dow Jones Sustainability Index and that has been ongoing for the past years.
@cesarconde@cesarconde_
2001 to 2000 Chief Executive Officer of AES Gener (Chile). Gluski was Executive Vice President and Chief Financial Officer of EDC, Executive Vice President of Banco de Venezuela (Grupo Santander) 2003 to 2006 Senior Vice President for the Carib bean and Central America, 2002 to 2003 Chief Executive Officer of EDC 2006 to 2007 Executive Vice President and the Regional President of Latin America 2007 appointed Executive Vice President and COO of the Company 2013 2016 Member of the President's Export
2001 Entrepreneur of the Year by USA Today 2001 Named Entrepreneur of the Year by Ernst & Young 2008 Acquires BAISA 2014 Selected as Sprint's new CEO 2017 Joined Softbank's Board of Directors or Claure has won a number of business awards. A World Economic Forum (WEF) Young Global Leader, he was named an Ernst & Young Entrepreneur of the Year and is a lifetime member of Ernst & Young's Entrepreneur of the Year Hall of Fame. He was named the Hispanic Businessman of the Year by the United States Hispanic Chamber of Commerce and a "Forty Under Forty" Leader by Global Telecoms Business. 2016 appeared in the Carnegie Corporation of New York's Great Immigrants: The Pride of America initiative 2022 Founded Claure Capital
1992 U.S. Surgeon General's Gold Medallion for Public Health 1995 Community Service Award from the American Diabetes Association 1995 Significant Achieve ment Award from the Chicanos for Creative Medicine 2016 Leader in Action Award from UCLA Prime 2017 Awardee of the Medallion of Excellence from CHCI 2021 Honored with a Lifetime Achievement Award by the Southwestern Voter Registration Education
As the Chairman of NBCUniversal News Group, Conde has oversight of NBC News, MSNBC, and CNBC, including editorial and business opera tions for the television and digital properties. Under his leadership, the network has invested in digital and streaming, accelerating its leading position across all platforms. Conde was instru mental in building NBCU Telemundo Enterprises into a world-class media company that produces and distributes high-quality Spanish-language content across a range of platforms.
During the 1970s, Castulo de la Rocha no ticed that low-income neighborhoods struggled with essential health resources and changed their realities through AltaMed Health Services, which offers affordable health care for 300,000 patients each year and has a staff of 3,200 em ployees. In 2016, he was honored with the Ac tion award from the PRIME Program at the David Geffen School of Medicine at UCLA and in 2017 he received the Medallion of Excellence from the Congressional Hispanic Caucus Institute (CHCI), among other recognitions.
1988 joined Chupa Chups compañía del Grupo Perfetti Van Melle as Business Director 1996 Spain VP Business Development of Snacks at PepsiCo 2010 President Developing Markets, Europe at PepsiCo 2014 CEO, Europe Sub-Saharan Africa at PepsiCo 2017 President at PepsiCo 2019 Chairman of the Board of Directors
Ignacio Alvarez is President and Chief Execu tive Officer of Popular, Inc., the leading financial institution in Puerto Rico with operations in the mainland United States and the Virgin Islands and ranks among the top 50 bank holding com panies in the United States. Ignacio and his team are responsible for more than $62 billion in as sets, 8,500 employees and 1.86 million clients. He previously served as President and Chief Op erating Officer from 2014 to 2017 and as Chief Legal Officer from 2010 to 2014.
BUSINESS 35
32
VICTOR ALMEIDA
@interceramicUSAmagazine.
DORENE DOMINGUEZ
2000 – 2004 Senior power trader and asset manager at Dynegy 2004 joined NRG 2006 became Vice President of trading 2010 became Chief Operating Officer 2015 named
PRESIDENT & CEO, HP INC. Spanish
Enrique Lores has a degree in electrical engi neering from the Polytechnic University of Valen cia and started his journey at HP in 1989 when he was hired as an engineering intern and navi gated through different positions in the company. In 2017 he was named the President and CEO of HP Inc. Heʽs committed to make HP Inc. the most sustainable technology company in the world. He also serves on the boards of PayPal, Silicon Valley Leadership Group, and ESADE Business School.
CEO, BANCO POPULAR Cuban
Richard Gonzalez is Chairman of the Board and Chief Executive Officer of AbbVie, a global bio pharmaceutical company that employs approxi mately 47,000 people worldwide and markets medicines in more than 175 countries. Prior to AbbVie's separation from Abbott in January 2013, Mr. Gonzalez was a 30-year Abbott veter an. He served as President and Chief Operating Officer of Abbott before briefly retiring in 2007. He also held various senior leadership positions in Abbott's medical products business.
1980 started a new manufacturing facility for Ceramic Tile in Tulsa, Oklahoma 1986 became CEO of Interceramic 1987 became President and CEO of Grupo Cencor, which is a holding company controlling Interceramic, Mercedes Benz, Honda and Chrysler dealerships in the state of Chihuahua and other investments of the Almeida family. 1995 to 1996 Chairman of the State of Chihuahua Economic Development Corporation 1997 presented with The Golden Eagle Award by the US Mexico Chamber of Commerce 2022 He was named as the 5th Mexicano Global 2022 by Líderes Mexicanos
IGNACIO ALVAREZ
RICHARD GONZALEZ
@NRGMauricioCEO
BUSINESS 36
BUSINESS 34
@popularbankUniversity.
@AbbVie@abbvie
30 LATINO LEADERS JULY / AUGUST 2022 1O1 LATINOSINFLUENTIALMOST 31
2015 was a key architect of the separation of Hewlett-Packard Company 2017 worked on the company's acquisition of Samsung's printer business 2019 became CEO and is driving a bold strategy to advance HP's leadership in Personal Systems and Printing, disrupt industrial sectors through innovative HP solutions, and trans form the way the company operates to better serve its customers
BUSINESS
PRESIDENT & CEO, INTERCERAMIC Mexican
PRESIDENT & CEO, NRG ENERGY Mexican
Almeida joined the company that same year, when he was 20. In time he became Interceram ic's CEO. With annual revenue in the $550 mil lion range, Interceramic has become something of an international powerhouse in the ceramic tile/natural stone industry. With 5,000 employees worldwide, the company now has facilities in the U.S., Canada, Mexico, Panama, Guatemala City, and China. Six hundred of its employees work in the United States, most of them in Texas. Interce ramic has a factory in Garland, as well as its U.S. corporate office and national distribution center.
MAURICIO GUTIERREZ
BUSINESS
33
BUSINESS
CHAIRMAN OF THE BOARD & CEO, ABBVIE American
ENRIQUE LORES
Dorene Dominguez has been the Chairwoman and CEO of Vanir since 2004.She has successfully positioned Vanir as a national leader in program, project and construction management and real estate development, delivering $25.8 billion in value to clients across the country. She is a Trust ee for the University of Notre Dame and sits on the University's Audit and Stewardship Commit tees. She is also an active member of various cor porate and nonprofit boards and councils.
1988 - 1992 He was an Adjunct Professor and Lecturer, University of Puerto Rico Law School. Alvarez is also on the board of Fundación Banco Popular, Inc. and Popular Community Bank Foundation, Inc. and Member-Regents Board at Georgetown
@VanirCMKXTX-39
2004 named Chairman and CEO 2018 Female Entrepreneur of the Year Award The Houston Hispanic Chamber of Commerce 2019 Latino Spirit Award for Achievement in Business & Philanthropy The Latino Legislative Caucus 2020 Legacy of Leadership Award Leadership California 2021 Telemundo Hispanic Business Leader Award Telemundo
PRESIDENT & CEO, VANIR MANAGEMENT Mexican-American
Mauricio Gutierrez is President and CEO of NRG. Gutierrez joined NRG in 2004 and helped build the company from a regional wholesale generation business to a national, Fortune 500, diversified energy company. Before that, he held the position of Chief Operating Officer of the NRG. During his tenure as COO, Gutierrez led NRG's engineering and construction activities re lated to a new generation and repowering proj ects. Under his leadership, the company reduced corporate debt by 80%.
@EnriqueJLores
1977 joined Abbott 2009 - 2011 served as president, Abbott Ventures Inc., Abbott's medical technology investment arm 2010 - 2012 Abbott's executive vice president of the pharmaceutical products group and was responsible for Abbott's worldwide pharmaceutical business 2013 joined AbbVie
1999 joined ADP after its acquisition of Vincam, he held a number of positions within the company of increased responsibility before becoming CEO. He served as president of TotalSource, which became the fastest-growing and largest PEO in the industry under his leadership 2021 he joined the Microsoft board as an independent
2015 named a Presidential Ambassador for Global Entrepreneurship by President Obama 2017 Hero of Conscious Capitalism for his work championing purpose alongside profit 2018 Fast Company recognized Empatico as a World Changing Idea
winner@DanielLubetzky@daniellubetzky
@ADPdirector
As CEO, Andres Lopez's focus is to enhance the performance of the business to benefit customers, employees, investors and other key stakeholders. Lopez has established himself as a strong and successful leader, serving as chief op erating officer during 2015 and playing a leading role on the acquisition of Vitro's Food and Bever age business in Mexico, the U.S. and Bolivia. He has also served as president of O-I Americas, with a focus on strengthening O-I's North America op erations. Prior to that role, he served as president of O-I's South America operations, where he led the region through significant organic and ac quisition-based growth, adding new capabilities in Brazil and Argentina. Lopez has held various other leadership positions at O-I, including global vice president of manufacturing and engineering; vice president of manufacturing, North America; and country general manager for O-I Peru.
38
ANDRES LOPEZ
@ADMupdates
Carlos Rodriguez was named president and CEO of Automatic Data Processing (ADP), a pay roll, human resources and tax services company, in 2011. Under his leadership, the company went through significant transformations, including accelerating its transition from payroll processor to HCM innovator, leveraging its vast workforce data and technology investments to design a better workplace experience. He joined the Mi crosoft board as an independent director in No vember 2021.
2004 joined the company's executive leadership team, advancing through a series of financial and operational roles. 2015 became president and chief operating officer of the company 2016 named president and CEO.
1998 Senior Vice President at DaVita 2014 CEO DaVita @davita@DaVita
BUSINESS
JAVIER RODRIGUEZ CEO, AmericanDAVITA
CARLOS RODRIGUEZ
JOHANNES EVENBLIJ
BUSINESS 41
Javier Rodriguez is the Chief Executive Officer of DaVita Inc. He is an experienced leader com mitted to transforming care delivery for patients with kidney disease. He is passionate about ac celerating the digital transformation and deliver ing customized care to each patient while lower ing costs for the health care system. In more than 20 years with DaVita, he has continued fostering a powerful sense of inclusivity and community among teammates and patients.
42
2003 MBA Havard Business School 1996 2001 worked at Procter & Gamble 2005 Joined Frito Lay Latin America 2019 President West Division Beverages US
CEO, AmericanADP
BUSINESS 40
1O1 LATINOSINFLUENTIALMOST JULY / AUGUST 2022 LATINO LEADERS 31 37
Luciano had a successful 25-year tenure at The Dow Chemical Company, where he last served as executive vice president and president of the Performance division. He serves on the boards of directors of Eli Lilly and Company, and the non profit economic development organization Inter sect Illinois, and is an alternate member of the board for Wilmar International. He serves on the Global Advisory Board of the Kellogg School of Management at Northwestern University.
BUSINESS
DANIEL LUBETZKY
FOUNDER & EXECUTIVE CHAIRMAN, KIND LLC Mexican
Daniel Lubetzky is the founder of KIND Snacks and describes himself as a social entrepreneur. He conceived nonprofits Starts with Us, Empatico, and the OneVoice Movement to foster empathy and empower individuals to practice daily habits that move our culture away from extreme, divi sive, and hateful positions. Lubetzky is the author of The New York Times bestseller Do the KIND Thing, Founder and Executive Chairman of SO MOS, a new Mexican food brand.
JUAN LUCIANO CEO, ArgentinianADM
39
BUSINESS
2011 joined ADM as executive vice president and chief operating officer 2014 named President 2015 became the ninth chief executive in ADM's 112-year history 2016 became chairman of the board 2021 named the International Executive of the Year by The Executives' Club of Chicago.
BUSINESS
PRESIDENT, PEPSICO BEVERAGES NORTH AMERICA, WEST DIVISION Mexican
CEO, O-I (OWENS ILLINOIS) Colombian
Johannes is responsible for all aspects of Pep siCo's beverage operations in the Western U.S, which is comprised of more than 11,000 employ ees across 13 states, 9 markets and 74 locations. A PepsiCo associate for 16 years, Johannes has held various senior leadership roles across Pep siCo's international food business and was pre viously the Senior Vice President and General Manager for PepsiCo Central and South Ameri ca Foods (CASA). Johannes is passionate about Diversity, Equity and Inclusion and is actively involved with PepsiCo's Racial Equality Journey.
CHAIRMAN, PRESIDENT, AND CHIEF EXECUTIVE OFFICER, BAXTER INTERNATIONAL Brazilian
ANTONIO NERI
Antonio Neri is the President and Chief Exec utive Officer of Hewlett Packard Enterprise. His journey at the company started over two decades ago, and he has held numerous leadership po sitions, including Executive Vice President and General Manager. Antonio led the strategy, development and introduction of many break through innovations at HP and HPE, including HPE Apollo, the industry-leading high-perfor mance compute platform; HPE Superdome X, the world's most scalable and modular in-memory computing platform.
JORGE PEREZ
1995 2002 Tyco Healthcare 2006 2011 He was president of Medical Devices divi sion 20212-2015 He served as chairman of the board of directors of Covidien since 2015 The Carlyle Group as an Operating Executive in the Global Healthcare group.
BUSINESS 46
PEDRO PIZARRO
2015 became the CEO at Gardner Denver Industrial
BUSINESS
BUSINESS 47
BUSINESS 48
@AntonioNeri_HPE
PRESIDENT AND CHIEF EXECUTIVE OFFICER, EDISON AmericanINTERNATIONAL
BUSINESS
PRESIDENT AND CEO OF HEWLETT PACKARD ArgentinianENTERPRISE
@related_group@Related_GroupUniversity
Guillermo Perales began his journey into the world of franchise ownership with a single store in 1997. Today, Sun Holdings' portfolio features over 800 locations that employ nearly 17,000 people and generate revenue of over $1.3 billion dollars a year. Sun Holding's properties include Burger King, Popeyes, Arby's and Krispy, T-Mobile, and Taco Bueno which brand is owned by Sun Holdings, among others. His impressive acquisi tions have positioned Perales as the second larg est franchise owner and the top Hispanic franchi see in the country.
45
Prior to Ingersoll Rand, Vicente served as chief executive officer of Gardner Denver and was a member of its board of directors. In this role, he was responsible for driving overall growth and profitability leading to the IPO of Gardner Den ver in May 2017 and subsequently in early 2020 acquiring the Ingersoll Rand Industrial Segment. Vicente has led a tremendous value creation in creasing the enterprise value by more than 7x over the past five years.
Jose Almeida was named Chairman, President and Chief Executive Officer of Baxter in January 2016. He is now leading the company through a period of dynamic transformation powered by ac celerated innovation, operational excellence and strategic execution. Previously, Almeida served as chairman, president and chief executive officer of Covidien plc from 2012 through 2015 and was named a director of the company in 2011. He also served in several leadership roles at Covidi en's predecessor, Tyco Healthcare.
JOSE ALMEIDA
2020 joined Ingersoll Rand as CEO 2021 became Chairman & CEO at Ingersoll Rand
1979 Cofounded The Related Group 2005 Named as one of top 25 most influential Hispanics in the United States by TIME magazine 2005 First appeared in The Forbes 400 2008 Published his first book, Powerhouse Principles: The Billionaire Blueprint for Real Estate Success 2008 Awarded an honorary Doctorate of Humane Letters from C.W. Post, Long Island
VICENTE REYNAL
CHAIRMAN, PRESIDENT AND CHIEF EXECUTIVE OFFICER, INGERSOLL RAND American
@edisonintl
1997 Founded Sun Holdings 2008 Received Entrepreneur of the Year Award by Ernst and Young 2008 Awarded the Minority Business Leader Award by Dallas Business Journal 2013 Achieved the American Dream Award 2014 Sun Holdings ranked 7th multi unit brand by Multi Unit Franchisee Magazine 2015 Entrepreneur of the Year Award by the International Franchise association
CHAIRMAN, CHIEF EXECUTIVE OFFICER, FOUNDER OF THE RELATED GROUP, INC. Argentinian, Cuban-American
Pedro Pizarro is president and chief executive officer of Edison International, the parent com pany of Southern California Edison (SCE). He started his journey in the company in 1999 and served in several executive roles. He also serves as a director of the Edison Electric Institute and the Electric Power Research Institute, a member of the Board of Governors for Argonne National Laboratory, a Caltech Trustee, and a member of the Secretary of Energy Advisory Board.
44
32 LATINO LEADERS JULY / AUGUST 2022 1O1 LATINOSINFLUENTIALMOST 43
Billionaire real estate developer Jorge M. Perez has created an empire. He has built his fortune by building and operating low-income multi family apartments across Miami, then branched off into rental apartments before becoming one of the most prolific high-rise condo builders in the Southern United States. The firm has built and managed over 60,000 apartments and con dominium residences. Its current portfolio rep resents assets under development of more than $10.7 billion.
@baxter_intl
BUSINESS
GUILLERMO PERALES
PRESIDENT AND CEO, SUN HOLDINGS INC. Mexican
DARREN REBELEZ
BUSINESS
Ernest Garcia, III co-founded Carvana and has served as our President and Chief Executive Offi cer since our inception in 2012. Mr. Garcia is also Chairman of the Carvana Co. Board. Carvana lets customers choose from more than 19,000 cars and complete purchases in as little as 10 min utes, according to its website. Buyers have the option of picking up their car at more than a doz en vending machines located around the country, using a giant coin. Its revenue doubled to $3.9 billion last year as it sold about 200,000 cars. It now has a path to 2 million sales a year. RAFAEL SANTANA CEO, BrazilianWABTEC
CEO, RYDER SYSTEM American
BUSINESS
2007 Recogninzed as one of the "Marketing Top 40 under 40" by Advertising Age 2012 one of the 21 marketers named "Internationalists" by International Magazine 2018 -2019 Selected by Business Insider for their "Most Innovative CMO" List
2005 Ernst & Young, Entrepreneur of the Year/Hall of Fame Inductee 2013 Goldman Sachs, Most Intriguing Entrepreneurs 2013 NBCLatino Innovator 2016 Minority Business Hall of Fame and Museum Inductee 2018 PVBlic Foundation/United Na tions Impacto Latino 2017 2019 ALPFA, 50 Most Powerful Latinas 2019 Hispanic Women's Network of Texas Trailblazer of the Year 2008 2022 Latino Leaders, 101 Most Influential
ROBERT SANCHEZ
2002 he scooped his first trophy after being named Engineer of the Year by the As sociation of Cuban Engineers 2010, The South Florida Business Journal honored him with the title of CFO of the Year in recognition of his great work with Ryder 2013 he was named one of the Top 10 Lideres by Hispanic Executive Magazine
1O1 LATINOSINFLUENTIALMOST JULY / AUGUST 2022 LATINO LEADERS 33 49
BUSINESS 53
Rafael is President and CEO of Wabtec, a lead ing global provider of equipment, systems, digital solutions and value-added services for freight and transit rail. Born in Brazil, he brings roughly 25 years of commercial, product management and executive leadership experience to this post, including more than 10 years in the transpor tation industry. He has a proven track record of transforming businesses while delivering top-and bottom-line growth.
Diego oversees all aspects of Verizon's mar keting, experience design and brand communi cations across all business units. His work has led to the creation of industry firsts, including Verizon Up, the first of its kind, digitally driven rewards program which redefined the category and now has more than 10 million members. The award-winning My Verizon App and next gen store design have radically transformed the way customers interact with Verizon. He found ed adfellows, a breakthrough marketing train ing program offering diverse, entry-level talent, an integrated experience within Verizon and its agency partners with the goal of placing 90% of the fellows in full time positions. The program has garnered cross industry recognition and now in cludes American Express, Walmart and AB InBev amongst its partners.
BUSINESS 52
BUSINESS
EVP AND CHIEF MARKETING OFFICER, VERIZON Argentinian
CEO, CASEY'S Mexican-AmericanSTORES
@ninavaca@ninavacaLatinos
Robert Sanchez is Chairman and Chief Exec utive Officer of Ryder System, Inc., a FORTUNE 500® commercial fleet management, dedicated transportation, and supply chain solutions com pany. Over the course of two decades at Ryder, Sanchez has served in senior executive leadership positions in operations, finance, and information technology. He has been a member of the com pany's Executive Leadership Team since 2003. Sanchez is also part of many boards of directors, including the Association of Cuban Engineers and Texas Instruments.
CHAIRMAN AND CEO, PINNACLE GROUP Ecuadorian
DIEGO SCOTTI
@RyderSystemInc
NINA VACA
BUSINESS 54
CEO, AmericanCARVANA
2000 joined GE 2006 President and CEO for Wabtec Corporation @wabtecCorp
businesses@caseysgenstore
Nina Vaca is the Chairman and CEO of Pinnacle Group, a workforce solutions powerhouse that has been included in the Inc. 500/5000 list of fastest-growing companies 13 times and was named the fastest-growing women-owned/led company by the Women Presidents' Organization in both 2015 and 2018. She has received numer ous awards and recognition for her business suc cess, including the Ernst & Young Entrepreneur of the Year award and the Goldman Sachs Most Intriguing Entrepreneur award.
50
2007 joined DriveTime 2012 co-founded Carvana 2016 named Ernst & Young Entrepreneur of The Year in the Mountain Desert region for the consumer technology category 2017 Carvana was given an IPO 2017 along with Carvana's co-founders, he was included in Fortune's 40 Under 40
@diegoscotti@diegoscotti
@Carvana
51
2020 named by CSN as its Retailer Executive of the Year for his role in leading Casey's through both its strategic roadmap and the challenges of the COVID-19 pandemic, as well as his 20-plus years in the foodservice and convenience retailing
ERNEST GARCIA
Since 2019, Darren Rebelez has been the Pres ident and Chief Executive Officer of Casey's General Stores, Inc., where his goal is to ensure they're making life better for guests and commu nities every day. He has a career of more than two decades in operations, marketing and mer chandising in the convenience retail, fuel and restaurant industries, including leadership roles at IHOP, 7-Eleven and ExxonMobil. Since 2013. he is an advisory board member at the Children of Fallen Patriots Foundation.
Arturo "Arte" Moreno is an American busi nessman. On May 15, 2003, he became the first Mexican-American to own a major sports team in the United States when he purchased the Ana heim Angels baseball team from the Walt Disney Company for $184 million. He donates millions of dollars annually to the Moreno Family Founda tion, which supports underprivileged youth and education nonprofits. He made his fortune in the billboard advertising business, which he sold in 1999.
ISAAC ALARCON
COWBOY PLAYERS Mexican
1996 took Outdoor Systems public 1998 sold the company to Infinity Broadcast ing for $8 billion 1986 With baseball being Moreno's favorite pastime, he applied his business acumen in that arena, as well, purchasing the Salt Lake Trappers minor league team alongside 17 other investors 2001 2003 Moreno had agreed with The Walt Disney Company to purchase the team for $180 million 2003 MLB commissioner Bud Selig announced that the sale of the Angels to Moreno had been approved 2006 Forbes magazine estimated the team to be worth $368 million—twice the amount Moreno paid for the club only three years earlier 2020 purchased Angel Stadium and the surrounding parking lots from the City of Anaheim for $150MM.
SPORTS
He's first Latino President & CEO in the history of the National Hockey League. Xavier is also the co-founder of Suma Wealth, a financial inclusion platform that inspires, informs, and empowers the Latino community with the vision to help close the wealth gap in our community by cre ating culturally relevant content. He joined the Coyotes from his position as Managing Director at Clearlake Capital Group. Gutierrez has more than 20 years practicing as a business executive, investor and dealmaker focused on investment management, corporate strategy & operations, finance and business development.
SPORTS 60
2015 earned his first professional win on the Web.com Tour at the Nova Scotia Open 2017 2018 carded five top-five finishes during the PGA Tour season and qualified for his first major championship 2018 he played the Emirates Australian Open on the PGA Tour of Australasia and picked up his second professional victory, which vaulted him to 60th in the Official World Golf Ranking 2019 qualified for his first Presidents Cup team and went 3-1-1 representing Mexico, his only loss coming to U.S. captain Tiger Woods in singles action. He also finished tied for 21st in the FedEx Cup standings 2022 joined LIV golf
GOLF Mexican-AmericanPLAYER
56
OWNER, ANAHEIM ANGELS Mexican-American
The World No. 20-ranked golfer Abraham Anc er used to play golf at Odessa College and the University of Oklahoma, where he graduated in 2013. Ancer became famous among golf fans thanks to his debut at the Presidents Cup, where he went undefeated until meeting Tiger Woods. He won the 2018 Emirates Australian Open and the 2021 WGC-FedEx St. Jude Invitational for his first PGA Tour career victory. This year, he officially signed with LIV Golf aiming to have a better life quality.
34 LATINO LEADERS JULY / AUGUST 2022 1O1 LATINOSINFLUENTIALMOST 55PERSIO LISBOA CEO, BrazilianNAVISTAR
JUAN TOSCANO
ABRAHAM ANCER
A global, C-suite executive, Persio Lisboa has an extensive record of crafting and implement ing transformational initiatives that improve performance and profitability for international industry leaders. A business leader who leverages extensive sales and marketing, manufacturing, R&D, procurement, and supply chain experience to lead organizations into operational excellence while driving growth organically and through strategic initiatives.He is fluent in Portuguese, Spanish, and English..
SPORTS
@abrahamancer@Abraham_Ancer
BUSINESS 58
MexicanLAKERS
SPORTS 59
@MrXavierAG
Juan Toscano was born in Oakland and is a Mexican-American professional basketball play er who worked his way through the G-League. He played college basketball for the Marquette Golden Eagles. He played at the Golden State Warrior for some years and won the NBA Fi nals with the team in 2022. After an emotional farewell earlier this year, he signed with the Los Angeles Lakers of the National Basketball Associ ation (NBA). Toscano defined it as a new chapter in his life.
CEO & PRESIDENT, ARIZONA COYOTES Mexican-American
@juanonjuan10@juanonjuan10
2011 joined the Marquette team 2013 received the Darius Johnson-Odom "Sacri fice For The String" Award 2015 joined Soles de Mexicali 2016 joined Fuerza Regia de Monterrey 2018 joined Santa Cruz Warriors 2020 joined Golden State Warriors 2022 signed with Los Angeles Lakers
2020 football offensive tackle for the Dallas Cowboys
ARTURO MORENO
1999 President at Maxiom Argentina 2005 Vice President & GM, Inline Engine Business at Navistar 2020 President& CEO at Navistar
XAVIER GUTIERREZ
Born in Mexico, Isaac Alarcón started playing football at the age of 14 at Club Pumas. Cur rently, he is an American football offensive tackle for the Dallas Cowboys of the National Football League (NFL) — The first Mexican to play on the team. He aims to e a role model for his coun try and played college football at the Monterrey Institute of Technology (ITESM) and joined the Cowboys in 2020 as a part of the league's Inter national Player Pathway Program.
@isaac_algar@IsaacAlarcon
2020 named as the President, Chief Executive Officer and Alternate Governor of the Arizona Coyotes Hockey Club and co-founded Suma Wealth, 2016 - 2017 appointed and served as a voting member of the US Securities Exchange Commis sion Advisory Committee on Small and Emerging Companies, 2010 - 2017 Chief Investment Officer for Meruelo Group, 2014 - 2016 Board Director for Sizmek.
SPORTS 57
Entrepreneurship@LatinoCoalition@latinocoalitionusa
@garyacosta7025@garynahrep
1O1 LATINOSINFLUENTIALMOST JULY / AUGUST 2022 LATINO LEADERS 35 61
1986 moved to California and formed Barreto Insurance and Financial Services 2001 Appointed Administrator of U.S Small Business Administration 2006 President & CEO of Barreto Inc., took the helm of the organization "The Latino Coalition" and he was presented with the prestigious Aguila Azteca Award by President Fox of Mexico. He recently received the Latino Leadership Magazine Maestro Award for
JANET MURGUIA
GARY ACOSTA PRESIDENT, NAHREP American
1995 Director of Public Affairs at Levis Strauss & Co. 2000 2006 he was the Director of Economic Development of the City of San Antonio 2008 he became the President and CEO of San Antonio Hispanic Chamber of Commerce 2018 named President & CEO of United States Hispanic Chamber of Commerce
SINDY BENAVIDES
2005 Murguía has sought to strengthen UnidosUS work and enhance its record of impact as a vital American institution. She also received the University of Kansas (KU) Law Alumni Association Distinguished Alumnus/na Award 1994 - 2000 served as Deputy Assistant to President Clinton, providing strategic and legislative advice to the president on key issues 2001 she joined the University of Kansas as executive vice chancellor for university
@RAConomics
HECTOR V. BARRETO
SOL TRUJILLO
Janet Murguía has devoted her career in public service to opening the door to that dream to mil lions of American families. Now, as a key figure among this generation of leaders in the Latino community, she continues this mission as Presi dent and CEO of UnidosUS (previously known as NCLR, the National Council of La Raza), the larg est national Hispanic civil rights and advocacy or ganization in the United States. She emphasized on turning Latino growth into empowerment through the Latino vote.
@lattitudeevent@LATTITUDEeventminorities
PRESIDENT & CEO, UNITED STATED HISPANIC CHAMBER OF Mexican-AmericanCOMMERCE
Sindy Benavides is a Honduran-American im migrant and she is currently Director of Civic Engagement & Community Mobilization at the League of United Latin American Citizens (LU LAC), the country's oldest Hispanic civil rights organization. She previously served as LULAC's Chief Operating Officer and National Director for Civic Engagement and Community Mobilization. Her community involvement includes the VA Lati no Higher Education Network (VALHEN) and the VA Coalition of Immigrant Rights (VACIR).
COMMUNITY
2013 Director of Civic Engagement and Commuinty Mobilization 2012 Voto Latino's Vice President of Field and Operations and Northern Virginia National Director for Kaine for Virginia 2009 - 2011 Director of Community Outreach for the Democratic National @sindy.benavides@SindyBenavidesCommittee
Sol Trujillo is an international business executive and global CEO with three decades' experience in the rapidly-changing telecommunications and media industries. As a CEO of global companies headquartered in the US, the EU, and Asia-Pacific regions, he has managed operations in more than 25 countries. He's a digital pioneer, a long-time champion of high-speed broadband, and an early advocate of the mobile Internet to stimulate pro ductivity and advance innovation across all sec tors of the economy. He's the Co-Founder of the event L'Attitude which along with NAHREP bring an impressive line up of Speakers avery year. He and his partners recently lunched L'Attitude Ven tures, a Venture Capital firm to support Latino owned business in technology and other areas.
CEO, Honduran-AmericanLULAC
COMMUNITY 65
Hector Barreto is the founder of Barreto Inc., a Southern California-based international business consulting firm focused on developing relation ships between major corporations and entre preneurs with an emphasis on small businesses and emerging markets. He is recognized for his successful business ventures, community leader ship, government service and as a leading voice for Latinos across the country. He is a frequent public speaker and commentator on business, politics and the Latino community.
1996 CEO at Prado Mortgage 2013 partner the Mortgage Collaborative 2000 Co-founder and CEO at NAHREP - National Association of Hispanic Real Estate Professional 2019 partner at L'ATTITUDE Ventures
COMMUNITY 64
CO-FOUNDER, L'ATTITUDE American
COMMUNITY
63
Ramiro Cavazos is President and Chief Executive Officer of the USHCC. He is a trusted economic development expert and champion for bipartisan solutions that generate wealth to advance eco nomic opportunity for the Hispanic community. Prior to his role at the USHCC, Ramiro was the President and Chief Executive Officer of the San Antonio Hispanic Chamber of Commerce (SAH CC). Ramiro has shared his views on Latino en trepreneurship, small business growth, trade, and commerce on various media outlets.
COMMUNITY 66
FOUNDER AND CEO, BARRETO INC. AND CHAIRMAN , LATINO COALITION Mexican-American
@JMurguia_Unidosrelations
COMMUNITY
2008 named "CEO of the Year" by Australian Telecom Magazine, recognizing achievements in the privatization and transformation of Telstra 2000 Corporate Recognition Award from A Better Chance, for his commitment to supporting and advancing educational opportunities for students of color 1999 Presented with the Ronald H. Brown Corporate Bridge Builder Award by President Clinton for creating opportunities for women and
62
PRESIDENT AND CEO OF UNIDOSUSA Mexican-American
Co-Founder and CEO of the National Asso ciation of Hispanic Real Estate Professionals (NAHREP) and a 25-year veteran of the housing industry. NAHREP is the largest Hispanic business organization in America. He founded several suc cessful mortgages, real estate and technology companies, including Prado Mortgage, New Vista Asset Management, CounselorMax, and RealEs tateEspanol.com. NAHREP brings a huge atten dance of it's members to the L'Attitude event every year. Gary is a Co-Founder of L'Attitude Ventures, which provides funding and investment money to hispanic owned companies.
RAMIRO CAVAZOS
70
COMMUNITY 72
2013 Joined as Consultant for DigitalMom.me 2018 Joined as Board of Trustee for Leander ISD Served as Executive Director of Charitable Foundation for Hanger, Inc. 2021 Executive Director Jolt Initiative and Jolt Action 2022 Executive Director at Jeremiah
2010 Deputy Assistant Secretary, Office for International & Philanthropic Innovation 2013 Adjunct Professor at New York University 2014 Senior Advisor Ford
@drgloriaggd@drgloriaggdProgram
Foundation@AM_Argilagos@anamarieargilagos
COMMUNITY
1989 Co Founded the National Network of Latin American Medical Students 1992 worked for the State of California Office of Statewide Health Planning and Devel opment as a policy researcher 1993 served as the National Health Care Reform Task Force Coordinator of Outreach Groups at White House 2006 appointed to the Minority Alumni Hall of Fame of Stanford University 2007 was appointed as a Fel low to the New York Academy of Medicine 2009 Top 100 Influential and Innovative Hispanics from Hispanic Business Magazine 2017 Latino Leaders Maestro Award
PRESIDENT AND CEO OF NHMA AND PRESIDENT, NATIONAL HISPANIC HEALTH FOUNDATION Mexican-American
Gonzales-Dholakia joins Jolt after serving as Executive Director of the Hanger Foundation, where she tripled the Foundation's revenue and developed a new scholarship program for stu dents of color entering the orthotic and prosthet ic fields. She is the first Latina to be elected as a school board trustee for the Leander Indepen dent School District.
COMMUNITY
ELENA RIOS
2004 Founded Voto Latino with Rosario Dawson 2010 Pushed to get American Latinos to fill out the 2010 census via a bilingual iPhone app 2010 Kumar was the recipient of an Emmy nomination in the Outstanding News Discussion and Analysis category for her role as co-creator and host of the two hour MSNBC television special, Beyond Borderlines 2013 Named one of the 10 most influential women in Washington D.C. by ELLE Magazine 2016 Participated in a Reddit's Ask Me Anything. Hispanic Business in 2017 as one of the 100 most influential Latinos in America@MariaTeresa1@mariateresakumar
2012 he was elected Chair of the National Hispanic Leadership Agenda and was appointed by the U.S. Office of Personnel Management Director as co-chair of the Hispanic Council on Federal Employment 2019 Joined Mi Familia Vota as CEO and Executive Director and oined the national Board of Directors of Planned Parenthood Federation of
COMMUNITY
ESTHER AGUILERA
ANA MARIE ARGILAGOS
PRESIDENT AND CEO OF VOTO LATINO & MSNBC Colombian-AmericanCONTRIBUTOR
Esther is a proven leader who brings a 30-year record of successfully executing strategic busi ness plans to drive organizational effectiveness, growth, and impact. In her current role, she in fluences some of the most powerful companies by bringing together accomplished executives at the pinnacle of corporate governance to ad vance diversity in the boardroom. She is recog nized as a social entrepreneur and turnaround specialist, leading scale-up, innovative change, and high-performance teams. She led the growth of the Congressional Hispanic Caucus Institute (CHCI) for 11 years as its President & CEO.
69
MARIA TERESA KUMAR
EXECUTIVE DIRECTOR & CEO, MI FAMILIA VOTA American
COMMUNITY
Elena Rios serves as President & CEO of the National Hispanic Medical Association (NHMA), representing Hispanic physicians in the United States. The mission of the organization is to im prove the health of Hispanics. Dr. Rios also serves as President of NHMA's National Hispanic Health Foundation to direct educational and research activities. She also serves as a board director for many institutions, including Better Medicare Alliance and the National Hispanic Leadership Agenda.
PRESIDENT AND CEO, LATINO CORPORATE DIRECTORS Mexican-AmericanASSOCIATION
COMMUNITY
36 LATINO LEADERS JULY / AUGUST 2022 1O1 LATINOSINFLUENTIALMOST 67GLORIA GONZALES-DHOLAKIA EXECUTIVE DIRECTOR AT JEREMIAH PROGRAM AmericanAUSTIN
68
71
2004 - 2015 She lead roles at the Congressional Hispanic Caucus Institute 2016 hired as LCDAs first full-time President & CEO to develop a comprehensive strategic framework to advance the mission, grow the donor base, and launch LCDA's first annual@EstherLCDAmeeting
HÉCTOR SÁNCHEZ BARBA
María Teresa Kumar, Voto Latino's founding president, is an American activist and social entrepreneur and an Emmy-nominated MSNBC contributor seeking to shake up the political pro cess. Leveraging youth, technology, social plat forms and influencers, Voto Latino reaches 6.5 million monthly. Voto Latino is a key civic engage ment organization, registering 500,000+ voters.
Héctor Sánchez Barba is the Executive Director and CEO of Mi Familia Vota, a Senior Fellow at GW Cisneros Hispanic Leadership Institute, and the Chair Emeritus of NHLA (National Hispanic Leadership Agenda). In these roles, he is an in defatigable voice advancing policy priorities, civic participation and fighting systemic injustices against Latinos, immigrants and the most vulner able communities. Previously, Hector has worked in non-profit organizations.
Ana Marie Argilagos is the President and CEO of Hispanics in Philanthropy (HIP) and is guiding the organization with a bold vision: to usher in a new generation of philanthropy that is for, by, and about the Latino community. Under her lead ership, HIP has spearheaded rapid responses to the biggest challenges facing Latinos today. Ana Marie is an entrepreneurial thinker with a track record of working within and between the phil anthropic, public, and nonprofit sectors.
@ElenaRiosMD
PRESIDENT & CEO, HISPANICS IN PuertoPHILANTHROPYRican-American
@hectorsanchezbarba@HESANCHEAmerica
@KenSalazar
2004 State Deputy Director at Voice for working Families 2006 Executive Director at United Farm Workers
ANTHONY ROMERO
GOVERNMENT
2005 - 2009 was a United States Senator from Colorado 2013 he became a part ner in the major international law firm of WilmerHale 2016 Salazar was appointed to head presidential candidate Hillary Clinton's transition team 2021 President Joe Biden nominated Salazar as the United States ambassador to Mexico
COMMUNITY
GOVERNMENT
@AnthonyACLU
SPAIN Dominican-AmericanAMBASSADOR
25TH SECRETARY OF THE DEPARTMENT OF HEALTH AND HUMAN SERVICES Mexican-American
EXECUTIVE DIRECTOR, AMERICAN CIVIL LIBERTIES UNION (ACLU) Puerto Rican-American
2006, Reynoso served as deputy director of the Office of Accountability in the New York City Department of Education 2009 Reynoso joined former secretary of state Hillary Clinton to serve as Deputy Assistant Secretary in the Bureau of Western Hemisphere Affairs 2014 Ambassador to Uruguay 2017 Reynoso was recognized in Crain's New York's "List of Leading Women Lawyers in NYC 2022 named U.S. Ambassador to Spain and Andorra after serving as Assistant to the President and Chief of Staff to Dr. Jill Biden Reynoso was born in the Dominican Republic and emigrated to the United States in 1982. Before being nominated as U.S. Ambassador to Spain and Andorra, she served as an Assistant to the President and Chief of Staff to Dr. Jill Biden, and as the Co-Chair of the Gender Policy Council at the White House. During the Administration of President Barack Obama, she served as Dep uty Assistant Secretary of State in the Bureau of Western Hemisphere Affairs and then as U.S. Am bassador to Uruguay.
UNITED FARM WORKERS OF AMERICA American
Anthony D. Romero became the American Civil Liberties Union executive director seven days be fore the September 11 attacks and launched the Keep America Safe and Free campaign to protect fundamental freedoms. He created the ACLU's National Security Project, achieving legal victo ries, uncovered thousands of pages of documents detailing the torture and abuse of detainees in U.S. custody, and filed the first successful legal challenge to the Bush administration's illegal NSA spying program.
75
XAVIER BECERRA
Diana Tellefson Torres is the founding executive director of the UFW Foundation, an organization that mobilizes farmworkers across the U.S. to advocate for more equitable policies, from im migration reform to worker protections. During the pandemic, the foundation played an essen tial role in supporting hundreds of thousands of farmworkers — distributing food, masks, and financial assistance, helping to secure $700 mil lion in federal pandemic relief.
UNITED STATES AMBASSADOR TO MEXICO American
MARCO. A. DAVIS
COMMUNITY 76
77
COMMUNITY 78
2007 - 2010 he was Director of Global Fellowship and Regional Manager for Latin America at Ashoka's Youth Venture, and led leadership development for UnidosUS (formerly the National Council of La Raza), where he created the Líderes Initiative 2010 - 2012 served as a Director of Public Engagement for the Corporation for Na tional and Community Service 2012 - 2016 served in the Obama Administration as Deputy Director of the White House Initiative on Educational Excellence for Hispanics
PRESIDENT & CEO, CONGRESSIONAL HISPANIC CAUCUS AmericanINSTITUTE
American lawyer, politician, and diplomat who is the United States ambassador to Mexico. He previously served as the 50th United States Secretary of the Interior in the administration of President Barack Obama, where he had a lead role on the Obama-Biden agenda on energy and climate, the nation's conservation agenda including America's Great Outdoors, and Indian Country. Ambassador Salazar has been a lifelong fighter for civil rights and the inclusion of Latinos in the American dream.
1992 Elected to the House of Representatives 1997 Served as chairman of the Congressional Hispanic Caucus 2016 Spoke out against gun violence as part of the #NoFlyNoBuy 'sit-in' in Congress 2017 Sworn in as the Attorney General of California 2021 Xavier Becerra is the 25th Secretary of the Department of Health and Human Services and the first Latino to hold the office in the history of the United@AGBecerraStates.
In 2021, Xavier Becerra became the first Latino to hold the position of Secretary of the Depart ment of Health and Human Services in the United States, where they battled the pandemic. Previ ously, he was the 33rd Attorney General Incum bent of California, where he led a campaign to protect the Affordable Care Act from being dis mantled by his Republican counterparts. He has also been vocal in the Democratic Party about fighting for women's health.
KEN SALAZAR
Marco A. Davis is President and CEO of the Congressional Hispanic Caucus Institute (CHCI), a national nonprofit organization dedicated to developing the next generation of Latino lead ers. Davis has over 25 years of experience and was a partner at New Profit and he served in the Obama Administration as Deputy Director of the White House Initiative on Educational Excellence for Hispanics and as Director of Public Engage ment for the Corporation for National and Com munity Service.
GOVERNMENT 74
JULISSA REYNOSO
@MarcoADavis
@ufwupdates@UFWupdatesFoundation
2001 Became Executive Director of American Civil Liberties Union 2005 Named Time Magazine's 25 Most Influential Hispanics 2007 Co-authored a book called "In Defense of Our America: The Fight for Civil Liberties in the Age of Terror" 2011 Received the Margaret Sanger Award from Planned Parenthood.
1O1 LATINOSINFLUENTIALMOST JULY / AUGUST 2022 LATINO LEADERS 37 73DIANA TELLEFSON TORRES
U.S. SENATE FROM NEW MEXICO. Mexican American
U.S SENATOR FROM TEXAS- R Cuban-American
ALEJANDRA OCASIO CORTEZ
@mayorofla@ericgarcettimayor
In 2018, Ben Ray successfully chaired the Dem ocratic Congressional Campaign Committee, leading the Democratic effort to take back the majority in the U.S. House while electing the most diverse and youngest Congress in history. As Assistant Speaker of the U.S. House of Rep resentatives, Ben Ray is the highest-ranking His panic in Congress and has helped put forward a people-first legislative agenda that addresses disparities to help all Americans achieve equity.
2005 Helped found the Los Angeles Neighborhood Land Trust 2006 Served as President of the Los Angeles City Council 2013 First elected mayor 2014 Honored as Person of the Year by the NAACP 2015 Became the first mayor of a major American city to signa a $15 minimum wage law 2017 Was re-elected for a second term as
@ilcomptroller@susanamendoza10Comptroller
Native Angeleno, LA's mayor, Democrat Eric Garcetti, has earned his B.A and Masters at Co lumbia University but returned to his hometown to roost. Garcetti's political career launched in 2001 when elected representative of the 13th district to the Los Angeles City Council, where he served four terms as President of City Council. He was elected Mayor of Los Angeles in 2013 and re-elected in 2017, He is also a former Lieutenant in the U.S. Navy reserve.
@alimayorkas@AliMayorkasBiden
MAYOR OF LOS ANGELES- D Mexican-American
81
2003 Solicitor General of Texas 2012 appointed Vice-Chairman of the National Republican Senatorial Committee 2012 Elected to the Senate 2015 Announced his candidacy in the 2016 U.S. Presidential Election 2016 Suspended his campaign on May
80
2008 Luján won the Democratic primary, defeating five other candidates 2004 elected to the New Mexico Public Regulation Commission 2021 became a member of the U.S. Senate from New Mexico.
1996 - 1998 served as Chief of the Office's General Crimes Section, overseeing the training and trial work of all new Assistant United States Attorneys in the Criminal Division 1998 appointed as the United States Attorney for the Central District of California, becoming the country's youngest United States Attorney 2009 appointed by President Obama as the director of U.S. Citizenship and Immigration Services 2021 was sworn in as Secretary of the Department of Homeland Security by President
Susana Mendoza was elected Illinois Comp troller in 2016 and she is the first Hispanic inde pendently elected to statewide office in Illinois. As Comptroller, Mendoza led a transparency rev olution because she believes taxpayers deserve to know how their tax dollars are being spent. She fought for and passed, over Governor Rauner's veto, the Debt Transparency Act, requiring State agencies to report monthly, instead of annually, the number of unpaid State bills they are holding.
Controversial and sometimes viewed as a rad ical democrat, Alexandria Ocasio-Cortez is an American Democratic Congress Representative who made headlines in 2018 by beating a 10term New York Democrat incumbent in a con gressional primary before becoming the youngest woman ever elected to Congress at the age of 29. She quickly gained a reputation as an effec tive questioner in committee hearings, and over her first term, she introduced a total of 23 pieces of legislation, including the Loan Shark Preven tion Act, which would cap credit card interest rates at 15%.
GOVERNMENT
SUSANA MENDOZA
2000 elected to the Illinois House of Representatives as the youngest member of the Illinois General Assembly 2011 was elected Chicago City Clerk, taking charge of an office responsible for more than $100 million in annual revenue 2016 sworn in as Illinois
TED CRUZ
@benraylujan@benraylujan
2016 worked as an organizer for Bernie Sanders's presidential campaign 2018 won the Democratic Party's primary election for New York's 14th congressional district 2021 sworn-in for her second term in Congress.
BEN RAY LUJÁN
COMPTROLLER, STATE OF ILLINOIS Mexican
SECRETARY OF HOMELAND SECURITY Cuban-American
GOVERNMENT 83
GOVERNMENT 84
GOVERNMENT 82
GOVERNMENT
One of only three Latinos in the Senate, Cruz was among the first Republicans to announce his candidacy in the 2016 U.S. Presidential Election. Previously he served as the first Hispanic (and youngest) Solicitor General of Texas, the State's chief lawyer before the U.S. Supreme Court. He suspended his presidential bid in May 2016. He returned to the Senate to resume his fight to require the Library of Congress to use the term 'illegal aliens'. At the 2016 Republican Conven tion, he defied the GOP denying Trump his en dorsement, urging the audience to "vote their own conscience."
CONGRESSWOMAN FROM NY - 14TH DISTRICT Mexican-American
38 LATINO LEADERS JULY / AUGUST 2022 1O1 LATINOSINFLUENTIALMOST 79
ERIC GARCETTI
GOVERNMENT
Mayorkas was sworn in as Secretary of the Department of Homeland Security by President Biden in 2021 and became the first Latino and immigrant confirmed to serve as Secretary of Homeland Security. He has a 30-year career as a law enforcement official and a nationally-rec ognized lawyer in the private sector. Previously, he served as the Deputy Secretary of the U.S. Department of Homeland Security (2013-2016) and as the Director of U.S. Citizenship and Immi gration Services (2009-2013).
@aoc@AOC
ALEJANDRO MAYORKAS
@tedcruz@tedcruz4th
Marco Rubio has represented Florida in the United States Senate since 2010. Non-partisan analyses by GovTrack and the Center for Effec tive Lawmaking ranked Rubio the Senate's num ber two leader and most effective Republican in 2020. Senator Rubio currently serves as Vice Chairman of the Senate Select Committee on In telligence, where he oversees our nation's intelli gence and national security apparatus. He is also a member of the Foreign Relations Committee, where he fights to promote human rights
2001 - 2008 worked as a program director at the Cesar Chavez Foundation 20082016 she served in the Obama administration, initially working for the United States Secretary of the Interior and later in the White House Office of Public Engagement 2016 she was appointed state director for Senator Kamala Harris 2021 she became the director of the White House Office of Intergovernmental Affairs
GOVERNMENT
2000 Became member of the Florida House of Representatives 2010 Elected to the U.S. Senate 2015 Announced his candidacy for the 2016 U.S. Presidential Election 2016 On March, he quit the presidential race 2016 Re-elected at U.S. Senator.
1O1 LATINOSINFLUENTIALMOST JULY / AUGUST 2022 LATINO LEADERS 39
ROBERT MENENDEZ
MARCO RUBIO
ADMINISTRATOR, SMALL
U.S. SENATOR FROM FL- R Cuban-American
JULIE CHAVEZ RODRIGUEZ
GOVERNMENT 90
U.S. SENATOR FROM NEW JERSEY- D Cuban-American
GOVERNMENT 87
GOVERNMENT 88
ISABELLE CASILLAS GUZMAN BUSINESS
Michelle Lujan Grisham is the first Democrat ic Latina to be elected governor in the U.S. She has implemented a series of policies to trans form New Mexico's public education system, expanding the state's economy to include more high-quality employment opportunities and pre serving New Mexico's air, land and water. She introduced and led the push for Care Corps, a caregiving initiative that places volunteers in communities to provide non-medical services to seniors and individuals with disabilities.
MIGUEL CARDONA SECRETARY OF EDUCATION American
85
SENIOR ADVISOR AND ASSISTANT TO THE PRESIDENT AND DIRECTOR OF THE WHITE HOUSE OFFICE OF INTERGOVERNMENTAL AFFAIRS Mexican-American
GOVERNMENT 86
@michellelujangrisham@GovMLG
2019 began to serve as the 32nd governor of New Mexico 2018 she became the first Democratic woman elected governor of New Mexico, as well as the first Democratic Hispanic woman elected state governor in U.S. history 2004 - 2007 served as Secretary of Health of New Mexico 2016 was selected as the Chair of the Congressional Hispanic Caucus
GOVERNMENT 89
@seccardona@SecCardonaEducation
@JulieR2019 Julie Chavez Rodriguez was born in Delano, California, and currently serves as Senior Advisor and Assistant to the President and Director of the White House Office of Intergovernmental Affairs. Previously, she served as a Deputy Campaign Manager on the Biden-Harris presidential cam paign and was the National Political Director and traveling Chief of Staff for then-Senator Kamala Harris' presidential campaign. She also served as California State Director in her Senate office.
Cardona began his career in education as an el ementary school teacher and became the young est principal in Connecticut at the age of 28. He worked in this role for a decade before becoming the superintendent for teaching and learning in Meriden, Connecticut. In 2019, Connecticut Gov. Ned Lamont (D) appointed Cardona as the state education commissioner. Since 2021, he is the 12th United States Secretary of Education under President Joe Biden.
MICHELLE LUJAN-GRISHAM GOVERNOR NEW Mexican-AmericanMEXICO
2001 Graduated from the University of Connecticut with a master's degree in bilingual and bicultural education 2013 2015: Performance and evaluation specialist 2015 2019 Assistant superintendent for teaching and learning 2019 2021 Commissioner of the Connecticut Department of Education 2021 U.S. Secretary of
1992 Elected to the U.S. House of Representatives 2006 Sworn in as U.S. Senator 2009 Appointed chairman of the Democratic Senatorial Campaign Committee 2013 Public No.3 school in New York was renamed after him
@senatormenendez@SenatorMenendez
He grew up the son of Cuban immigrants in a tenement building in Union City and has risen to become one of 100 United States Senators. He is currently the Chairman of the Senate For eign Relations Committee and served as Ranking Member in the 116th Congress. He has earned a national reputation for his international leader ship in the Senate, which pairs with his long-time reputation as a fighter for New Jersey families who puts their economic security ahead of pow erful special interests.
ADMINISTRATION (SBA) American 2018 Co-founder at GovContractPros, LLC 2021 sworn in as the 27th Administrator of the U.S. Small Business @IsabelGuzmanAdministration
@senatormarcorubio@marcorubio
Isabella Casillas Guzman has made support ing small businesses her life's work, and she was sworn in as the 27th Administrator of the U.S. Small Business Administration in 2021. She serves as the voice for America's 32.5 million small businesses and innovative startups in Pres ident Joe Biden's Cabinet. She started working beside her father in his chain of veterinary hos pitals in Southern California and gained a deep appreciation for the small business.
Judge of the U.S. Court of Appeals for the Second Circuit 2009 Confirmed as the 111th Justice of the U.S. Supreme Court 2013 Published a memoir about her earlier days My Beloved World 2015 Received the Katharine Hepburn medal from Bryn Mawr
PRESIDENT OF PFIZER VACCINES American 2002 - 2013 Vice President Commercial Specialty and Oncology 2016 - 2019 Regional President Emergeing Markets Pfizer Innovative Health 2019 named Global President of @pfizerinc@pfizervaccines
92
David Hayes-Bautista is a Professor of Medi cine and the Center for the Study of Latino Health and Culture director at the David Geffen School of Medicine at UCLA. He dedicated his career to improving public understanding of Latinos and their health, history, culture, and contributions to California and the nation. As the Latino Lead ership Institute director of the UCLA Anderson Graduate School of Management, which offers leadership training and professional develop ment programs for Latinos.
GLOBAL
1971 Founding Executive Director of the La Clinicia de la Raza 1974 Began working at the School of Public Health at UC Berkeley 1987 Became a professor at UCLA
SANDRA LOPEZ LEON
OF THE SUPREME COURT OF THE U.S. Puerto Rican-American
Sandra Lopez-Leon is a genetic pharmacoep idemiologist focused on studying the safety of new neuropsychiatric medications at all stages of drug development. In 2014, the United States Government recognized her as an outstanding researcher for her work focused on identifying genes associated with neuropsychiatric disorders. Since 2013, she works at Novartis Pharmaceu ticals as a pharmacoepidemiologist in the de partment of Quantitative Safety & Epidemiology under Global Drug Development.
2017 Published an updated edition of La Nueva California: Latinos from Pioneers to Post-Millenials@DavidHayesBauti@ceslacatucla
SCIENCE 95
Alfredo Quinones-Hinojosa is a consultant and serves as chair of the Department of Neurologic Surgery at Mayo Clinic's campus in Florida. He also leads NIH-funded research to find a cure for brain cancer. His cutting-edge research focuses on brain tumors and cell migration, health care disparities and clinical outcomes for neurosurgi cal patients in which the operating room is used as an extension for his research scenario. He has signed numerous high-impact scientific publica tions.
ALFREDO QUIÑONES-HINOJOSA
@katvoltage@katvoltage
EPIDEMIOLOGIST GLOBAL DRUG DEVELOPMENT, NOVARTIS American
DAVID HAYES-BAUTISTA
93
JUSTICE
40 LATINO LEADERS JULY / AUGUST 2022 1O1 LATINOSINFLUENTIALMOST 91
2017 she was a research assistant at UCLA for the Henry Samueli School of Engineering and Applied Science 2018 Intership at NASA 2022 became the first Mexican-born woman to travel to space
SCIENCE
@novartis@novartis
GOVERNMENT 94
NEUROSURGEON, CHAIR OF NEUROLOGIC SURGERY AT MAYO CLINIC Mexican
2008 Named as one of the 100 Most Influential Hispanics in the U.S. by Hispanic Business Journal 2012 Recipient of the Ohtli Award 2014 Recognized as the Neurosurgeon of the Year by Voices Against Brain Cancer 2015 Named as one of the World's Most Creative Mexicans by Forbes 2022 Recipient of the Austin College Posey Leadership
SCIENCE
Nanette Cocero is the Global President of Pfizer Vaccines, where she leads a staff of 1,500 peo ple and oversees an international business and is responsible for the development and delivery of innovative vaccines. She is Chair of the In ternational Federation of Pharmaceuticals and Manufacturers Association (IFPMA) Vaccine CEO Steering Committee, advocating for policies and practices that will enable greater access and af fordability to vaccines in low and middle-income countries.
1998
Sonia Sotomayor earned a B.A. in 1976 from Princeton University, receiving the Pyne Prize, the highest academic honor Princeton awards to an undergraduate. Later, she entered the record book as the first Hispanic and the third woman to serve on the High Court. In 2009, President Barack Obama nominated her as an Associate Justice of the Supreme Court. She is also vocal on the Court's rulings and remains outspoken about decisions that she believes go against the inter ests of the American people.
SCIENCE 96
SCIENCE
SONIA SOTOMAYOR
NANETTE COCERO
@doctorqmd@DoctorQMdAward
KATYA ECHAZARRETA
MexicanENGINEER
2013 Novartis Pharmaceuticals as a pharmacoepidemiologist in the department of Quantitative Safety & Epidemiology under Global Drug Development 2014 the United States Government recognized her as an outstanding researcher for her work focused on identifying genes associated with neuropsychiatric disorders 2019 Preceptor at Novartis for fellows training at the Rutgers Center for Pharmacoepide miology and Treatment Science (PETS)
PROFESSOR OPUBLIC HEALTH AND OF MEDICINE, AND DIRECTOR OF THE CENTER FOR THE STUDY OF LATINO HEALTH AND CULTURE AT THE SCHOOL OF MEDICINE, UCLA. Mexican
Echazarreta´s family moved to the U.S when she was seven. Years later, she studied at UCLA where she received a B.S. in Electrical Engineer ing. While at university, she worked as an intern at NASA, which later became a full-time job. She has worked on 5 NASA missions, including the Europa Clipper mission. Echazarreta is current ly doing a master's in Electrical Engineering at Johns Hopkins University and describes herself as an Engineering /Science Communicator. In 2021, she became the first Mexican-born woman to go to espace.
@soniafromthebronxCollege
100
@Gilbert_Garcia
FINANCE
1974 graduated Harvard Business School 1984 entered the global fixed income markets.
JOSE FELICIANO
WRITE AND SHARE #ConnectLL
CO-FOUNDER & MANAGING PARTNER, CLEARLAKE CAPITAL GROUP Puerto Rican-American
CO-FOUNDER & SR. MANAGING DIRECTOR, LM CAPITAL GROUP Mexican
FINANCE
@clearlake
PRINCIPAL, GARCIA HAMILTON American
FOUNDER AND CEO, LEON CAPITAL GROUP Mexican
EISENHOWER FELLOW, CEO OF AD ASTRA STEAM AmericanMEDIA
FINANCE 101
GILBERT GARCIA
Maizel has been a leader in the Hispanic com munity throughout his adult life, and previously served as a Director of United PanAmerican Fi nancial Corporation, Pacific Commerce Bancorp, and Vibra Bank, the first Hispanic community bank in San Diego. He has also been a board member of the United States Board of Directors of Nacional Financiera (NAFIN, Mexico's National Development Company), and was Board Chair man of the Hispanic National Mortgage Associ ation. In addition, he held a seat on the Wells Fargo San Diego Community Board. Maizel is equally devoted to education.
José is Senior Advisor to the Director of the White House Office of Science and Technology CORD19 Project and is Senior Advisor to the NASA AI Breathing Space Initiative. He is also Chief Medi cal Innovation Officer for Liberty BioSecurity and CEO and Founder of Ad Astra Media LLC.
Fernando De Leon is the founder and CEO of Leon Capital Group, a holding company that oversees $8 billion of assets in healthcare, real estate, and technology. He is the sole General Partner of over 300 partnerships and subsidiaries across the Leon Capital Group of companies. He is also a co-founder of CREXI, one of the largest digital marketplaces in the commercial real es tate sector. He is also the founder of Physician Directed Partners, an ophthalmology and opto metric business.
Under Garcia's leadership, Garcia Hamilton & Associates has grown from $200 million in fixed income assets under management to over $17 billion. He served on two SEC FACA Committees: SEC's Fixed Income Market Structure Advisory Board and SEC's Asset Management Advisory Committee, where he led the Diversity and In clusion subcommittee. In 2022, he received the Houston Business Journal recognized the Firm as an Outstanding Diverse Organization within their Diversity in Business Awards.
2019 Joined Forbes Technology Council 2017, Chief Engineer Council for Hyperloop Transportation Technologies 2020 Joined World Food Programme as Mentor 2021 Founding Member of Parenthood Ventures
FINANCE
2002 Founded Leon Capital Group
1O1 LATINOSINFLUENTIALMOST JULY / AUGUST 2022 LATINO LEADERS 41 97
SCIENCE
99
JOSÉ MOREY
LUIS MAIZEL
FERNANDO DE LEON
2006 Founded Clearlake Capital 2014 Co-founded SUPERCHARGED Initiative 2021 PE Leaders in Diversity 2021 Robert F. Kennedy Ripple of Hope Laureates 2021 Member Board Of Trustees
@DrMorey1
2002 joined Garcia Hamilton & Associates 2015 awarded SEO's Alumni Leadership Award 2016 Human Relations Award 2022 Houston Business Journal recognized the Firm as an Outstanding Diverse Organization within their Diversity in Business Awards 2021 and 2022 Diversity Champion
José co-founded the SUPERCHARGED Initiative, a philanthropic grantmaking and impact invest ment organization, in 2014 with his wife, Kwan za Jones. The Initiative invests in both nonprofits and for-profit ventures that are compatible with its goal to make a lasting impact across four key priorities: Education, Entrepreneurship, Equal Op portunity and Empowerment. In addition, Felicia no serves on the board of directors of the Robert Toigo Foundation and Robert F. Kennedy Human Rights.
98
42 LATINO LEADERS JULY / AUGUST 2022
Supplier Diversity is one of the most relevant discussiontopics among entrepreneurs of underrepresentedcommunities in America. We have put together an arrayof interviews showcasing different experiences. Differentstakeholders playing a role have been interviewed, frombusiness owners, corporations, to organizations workingwithin the business enviornment.
We have partnered with the United Stated HispanicChamber of Commerce (USHCC) to provide relevantinformation and statistics to exemplify ourfuture opportunities. We appreciate everyone's support with this edition!
DIVERSITYSUPPLIER
• Capital – Expanding equitable access to capital through traditional and innovative partnerships,
Ramiro Cavazos is the President and CEO of the USHCC, and Alice Rodriguez is the Chairwoman.
EMPOWERING THE HISPANIC BUSINESS ENTREPRENEURS
Founded in 1979, the United States Hispanic Chamber of Commerce(USHCC) is the largest Hispanic business organization in the United States.Through strategic programming and partnerships, it actively promotesthe economic growth, development, and interests of America's 5 millionHispanic-owned businesses that combined, contribute over $800 billion tothe American economy every year.
"Hispanic Americans are one of the fastest growing entrepreneur ial groups in the country. These businesses are competitive, add value, are cost efficient, and are prepared to elevate their relationship with America's Fortune 1000 companies," states Ramiro A. Cavazos, Pres ident & CEO, USHCC.
SUPPLIERS DIVERSITY ABOUT THE USHCC JULY / AUGUST 2022 LATINO LEADERS 43
The USHCC also serves as a platform for a nationwide network of over 260 local Hispanic Chambers of Commerce, 5M+ Hispanic Business Enterprises. Amidst the growing diversity in communities across the nation, the face of business in America is changing, with minorities driving entrepreneurial pursuits and building innovative businesses across American neighborhoods. Seventy percent of the U.S. economy is driven by consumer spending, and Latino consumers accounts for an estimated $2.8 trillion in the country's annual GDP. The USHCC is a key partner for any type of business looking to reach the new American consumer.
• Capacity – Building capacity through programming, training, and new grant investments, and
The USHCC's works to lead the advancement of Hispanic busi nesses that are driving the American economy through bipartisan support. The Chamber has focused its advocacy on behalf of Hispan ic-owned businesses, Hispanic Chambers of Commerce, and Corpo rate Partner Members guided by our "Three C's":
• Connections – Establishing connections through matchmaking, procurement, and advocacy.
USHCC has provided some dataon Hispanics in the United States,with particular focus on Hispanics inbusinesses and economic impact.
• Latino GDP grew 72% faster than non-Latino GDP from 2010 to 2018.
• Latinos start 82% of all new companies in America. (Latino Community Foundation)
• The USHCC provided $8.9M in grants to Chambers and HBEs.
• There are 62.5 million Hispanics in America.
• Hispanics account for 20% of our total population.
• 130 Chambers received grants.
• Hispanics have created 80% all new U.S. businesses in the last 10 years.
• We are growing 6 times faster than the non-Hispanic population.
• OVER 39K Businesses helped.
• 61 million Latinos in the United States account for $2.8 trillion in economic activity.
• Hispanics are projected to grow from 17% to 22% of the workforce by 2030. (McKinsey)
• Hispanics have generated 50% of our U.S. population growth since 2010.
• Of the 5 million Hispanic-owned businesses in America, more than 1.5 million of those or 44% are Latina-owned.
• Latinos accounted for 82% of the growth in the U.S. labor force participation between 2010-2017. (LCDA)
• Hispanics generate 33% greater business growth as compared to Anglo, African American or Asian groups.
If the U.S. Latino market of 62 million was its own country, it would be the 8th largest economy in the world and the largest Latino market in the world.
• 45% of Hispanics buy a new car every 1-3 years compared to 37% of the general population.
• 79% growth in luxury vehicle purchases represented by Hispanics.
NUMBERS THAT TELL A STORY
• Hispanics generate $2.8 trillion in GDP.
LATINOS ARE UNDOUBTEDLY THE DRIVING FORCE OF AMERICA. WE SHOULD KEEP WORKING TOGETHER TO CREATE AN ENVIRONMENT FOR FLOURISHMENT. POPULATION NATIONAL2021-2022USHCCDATAIMPACTSOCIALIMPACTOFTHECHAMBERDATABUSINESS
SUPPLIER DIVERSITY DATA 44 LATINO LEADERS JULY / AUGUST 2022
• Hispanic businesses grew 34% vs 1% for Non-Hispanics.
• In February 2020, U.S. Latinos accounted for 82% net new growth across the entire U.S. workforce. (Latino Donor Collaborative)
Reyneri became the first of his family to attend col lege when he enrolled at Boston University. He excelled
LOOKING BACK TOAHEADLOOK
In 2002, Reyneri entered the private sector when he met David Hernandez, who was just starting Liberty Power, a retail energy company. Over the next decade a half, the business grew from a start up to a bil lion dollar business, and one that went from serving a dozen Fortune 500 customers to over 100. For Reyneri, it demonstrated the "value of supplier diversity advocates in helping make introductions to key stakeholders in corporations, so that we could have the opportunity to just introduce ourselves."
At Point B, Reyneri is proud to be part of a team that leads with empathy and expertise, while prioritizing the importance of social im pact within the rapidly growing environmental, social, and corporate governance (ESG) industry. In Reyneri's opinion "ESG validates the view that issues such as climate action, diversity and inclusion are no longer side projects but instead a central part of any corporate strategy."
Reyneri is excited about his role as incoming Chair of the USHCC. "I'm assuming this role with tremendous wind behind our sails, given the great work of our previous Chairs, our Board, and our CEO and management team". Over the last four years, the USHCC has grown significantly, both in terms of corporate memberships which in turn increases the Chamber's ability to further support the more than 200 local Hispanic Chambers as well as expanding programs and funding to support Hispanic owned businesses. And doing so while staying focused on its core missions of advocacy for the 5 million Hispanic owned business in the US. "If we help to unleash the economic poten tial that Latino entrepreneurs have, it will result in tremendous benefits to Butsociety."work is not everything. Reyneri takes his work-life balance seri ously. When he's not at the office, he focuses on spending time with his family in Seattle. When considering his background as an immigrant, he shares his goal of wanting to honor one's roots to his son. "I try to instill in him three values that reflect our common heritage as immi grants: Optimism – you have to believe tomorrow will be better than today; resilience, because nothing good comes easy, and compassion, which is taking empathy from feeling to action."
For a Cuban child coming of age in New York, the city's cultural diversity was hugely important. Diversity was a strength—not a detriment. "Like many immigrant families, I come from one that struggled with the basics, like learning English and trying to make ends meet. But I was fortunate to have a wonderful family who led us with values and taught us to appreciate being in this country and instilled in us a belief that if we worked hard and played by the rules, we could live our dreams."
SUPPLIER DIVERSITY NELSON REYNERI JULY / AUGUST 2022 LATINO LEADERS 45
Not long after graduation, Reyneri joined the office of then Massachusetts Governor Michael Dukakis'. Being introduced to the world of politics and public service was inspirational. For a kid from Cuba, "where the government doesn't work," his time with Governor Duka kis helped him find his "passion for public service." He subsequently earned a Masters Degree in Public Administration from the Harvard Kennedy School of Government, and after graduation served in vari ous senior management roles in the Clinton Administration which, for Reyneri, was a "dream come true to be able to being involved in public service at that level."
Reyneri believes his path toward business was inevitable given some of the formative experiences he had a teenager. Reyneri's father owned a bodega where Reyneri spent a great deal of time—and where he could see, in his father, the aspirations and limitations of a Latino small-busi ness owner. "There were little to no resources to help an entrepreneur back then."
INTERVIEW WITH NELSON REYNERI, INCOMING CHAIR FOR THE USHCC
at BU, graduating with honors. For Reyneri, BU was a "democracy of ideas." His time there inspired his younger brothers to follow in their brother's footsteps, and seek their college degree, also at Boston Uni versity. When Reyneri reflects on this time in his life, he grows emo tional. The best advice he ever received, he recalls, was from his mother: ten fe en ti y ten fe en Dios. 'Have faith in yourself and in God.'
Luisana Rodríguez Courtesy of USHCC Carlos Cuevas
"WHENEVER I have a tough day, I think about my mom leaving Cuba with three kids under four years old. Not knowing when we were going to see my father again," reflects Nelson Reyneri, incoming board chair for the United States Hispanic Chamber of Commerce (USHCC) and Principal, ESG, at Point B, a global con sulting company.
Luisana Rodríguez Courtesy of Arturo Cázares Carlos Cuevas
the organization as the thought leader on Latino entrepreneurs in the U.S. LBAN's Business Scaling program has gained a reputation for being a transformational experience for Latino business owners from across the country. They learn from Stanford faculty and the LBAN team about business scaling concepts, and once they graduate from the program, they join an empowering national ecosystem of Latino entrepreneurs. Cázares explains, "we recruit Latino entrepreneurs from all business sectors across the US." LBAN's program includes tech start-ups to companies with hundreds of millions in revenue; he adds, "enabling and empowering Latino-owned companies to contin ue growing will unlock massive potential for the U.S. economy."
A DIALOGUE WITH LBAN'S CEO ARTURO ENTREPRENEURSLATINOCÁZARESARETHEMOSTSIGNIFICANTOPPORTUNITYFORAMERICA
46 LATINO LEADERS JULY / AUGUST 2022 SUPPLIER DIVERSITY LATINO BUSINESS ACTION NETWORK
STANFORD UNIVERSITY completely changed the life of Arturo Cázares. Like many other Americans, he is an immigrant. He was a child when his parents brought the family from Mexico to California in search of a better future. As a boy, he worked in California's fields alongside his father. He developed a strong work ethic but also an appreciation for what it means to lack access and oppor tunities. "I was lucky to go to Stanford; I was capable, I had the grades and test scores, but my family did not have the resources or the access," he recalls, "yet Stanford gave me the opportunity." Cázares graduated from Stanford with an Electrical Engineering degree and an MBA from the Stanford Graduate School of Business. He currently serves as the leader of a significant Latino organization in the United States, Latino Business Action Network (LBAN), a Silicon Valley-based nonprofit that partners with Stanford to empower Latino entrepreneurship across the U.S.
Before LBAN, Cázares was a senior executive at hightech start-ups and very large technology companies, where he led large global business units with thousands of em ployees and billions of dollars in revenue. However, he is just as passionate about his role as CEO of LBAN and the potential that the organization provides to enable econom ic growth for America, not just Latinos. "My whole career was learning to build teams and scale businesses from startups to large global scale businesses," explains Cázares. Now LBAN gives him and his team, the platform to impact the 5 million plus Latino-owned companies in the U.S and en able the continued growth of those companies.
LBAN's foundational research at Stanford on Latino entrepreneurs and their Business Scaling Program at the Stanford Graduate School of Business has positioned
Latino entrepreneurs are a force. LBAN's research at Stanford shows that in recent years, the number of Lati no-owned companies has grown by 44% compared to only 4% growth in the num ber of White-owned companies. In fact, Latinos have created almost half the new companies in the U.S. On average, those companies are growing revenue by 14% vs. only 8% revenue growth for whiteownedLBANcompanies.isalsoincreasing its efforts to recruit Latina business owners for its Business Scaling program. Currently, more than 35% of the entrepreneurs in LBAN's program are Latinas, but LBAN would like to increase that further. "We want to be part of the solution for cre ating a more equitable economy that in cludes a fair representation of women," adds
WRITE AND SHARE #ConnectLL
"We invite all corporations that want to diversify their supply chain to reach out to us," Cázares explains. "We are connecting corporate procurement departments with our alumni companies." LBAN has the largest active national network of already scaled Latino-owned companies that are already certified by NMSDC as a minori ty-owned company or by WBENC as a women-owned company.
LBAN's future is undeniably certain. The organization will continue to focus on empowering Latino entrepreneurship across the country. With the calm con fidence of his personal experience scal ing businesses from start-ups to global
JULY / AUGUST 2022 LATINO LEADERS 47
GivenCázares.LBAN's
LBAN'S PROGRAM INCLUDES TECH START-UPS TO COMPANIES WITH HUNDREDS OF MILLIONS IN REVENUE; HE ADDS, "ENABLING AND EMPOWERING LATINO-OWNED COMPANIES TO CONTINUE GROWING WILL UNLOCK MASSIVE POTENTIAL FOR THE U.S. ECONOMY."
racial equity in the economy. In essence, diversifying their supplier base will make corporations more competitive, improve their sustainability, as well as address is sues of corporate social responsibility.
no-owned companies have gotten a cor porate or government contract. That is a challenge because that's one of the ways for growing companies to scale further. Cázares adds, "It's a significant vehicle to facilitate the growth journey." yet even Latino companies that are scaled already and could supply large corporations don't haveCázaresaccess.believes many large corpora tions already recognize the importance of supplier diversification to improve their ability to deal with external challenges such as pandemics or geo-political shifts that could disrupt their existing supply chains. Supplier diversification also en ables corporations to address market de mands faster and more effectively, thereby making the corporation more competi tive. Finally, many of these corporations also recognize their ability to improve
research, location in Sil icon Valley, and access to Latino entrepre neurs across the U.S., LBAN is exploring the possibility of developing a new program targeted at Latino founders of tech startups. According to LBAN's study, 19% of Latino-owned businesses are in the tech sector, yet VCs invest less than 2% in Latino founders. LBAN's alumni base already in cludes hundreds of tech start-ups. However, Cázares adds, "if we find the right corporate sponsor, we can create an LBAN Tech Ac celerator that would allow us to reach many more Latino tech start-up founders. We can provide more Latino business owners with a transformational program and an empow ering ecosystem that facilitates ongoing ac cess to capital and other programming."
Finally, LBAN has launched a Supplier Diversity access program. LBAN's data shows that only about 8% of scaled Lati
corporations plus LBAN's research and track record, Cázares concludes, "Lati no-owned companies will continue grow ing, and when they reach just the average size of a company in the U.S., this will add trillions of dollars to the economy. Lati nos will lift America."
YET ONLY 8% OF LATINO-OWNED BUSINESSES REPORTED ACCESS GOVERNMENT OR CORPORATE CONTRACTS, INDICATING THAT LATINOS ARE CONTRACTINGUNDERREPRESENTEDGROSSLYINTHESEOPPORTUNITIES.
Luisana Rodríguez Joel Danielson F. Izquierdo
SUPPLIER DIVERSITY LBAN 48 LATINO LEADERS JULY / AUGUST 2022
THE IMPORTANCE OF BUSINESSSMALLUPLIFTINGLATINO
Latinos are the fastest growing small business segment; they are starting business at a rate of 44% vs 4% for all other demographics. Yet, Latinoowned businesses tend to stay small, attributing factors include their limited access to capital, limited access to public and private contracts, and limited access to sophisticated social capital. In fact, only 3 to 4% of Latino-owned enterprises ever reach the million-dollar threshold.
JENNIFER GARCIA serves as the COO for Latino Business Action Network (LBAN), a Silicon Valley-based nonprofit, working to empower Latino entrepreneurship across the country. She leads a network of nearly a thousand scaled Latino and Latina business owners from across the country.
Access to networks is critical for success. Garcia leads the LBAN network which includes nearly a thousand LOBs, a network of mentors, capital providers, and corporate partners who support the growth of small businesses. LBAN's motto for entrepreneurs is "do business with each other and get business for each other." LBAN works to create this collaborative culture for our network. "When we create a culture that is supportive vs competitive and giving vs. exploitive, people are more inclined to share their experiences, network, and engage with one another." They advocate to help, collaborate, and work with other Latinos. "When you join this program, your network it's exponentially extended with other business leaders with a similar growth mentality, and you begin to experience the power of the network".
Garcia has a unique background coming from an entrepreneurial family, and a successful career at Bloomberg. Amongst many roles, she managed the Investment Management Product Specialist Team and the fixed income and foreign exchange electronic trading teams. She also founded Fluential Leadership, working with small business to develop and execute growth strategies. Garcia believes in the power of people and their ability to build and lead successful companies. At LBAN, Garcia is responsible strategic partnerships. LBAN's primary partner is Stanford GSB.
Accessing corporate or government contract is a significant opportunity for companies to grow and scale. Yet only 8% of LOBs reported access government or corporate contracts, indicating that Latinos are grossly underrepresented in these contracting opportunities.
JENNIFER GARCIA COO FOR LATINO BUSINESS ACTION NETWORK (LBAN)
Through the partnership called, Stanford Latino Entrepreneurship Initiative, they facilitate research on Latino-owned businesses (LOBs), and to deliver the LBAN Business Scaling Program at Stanford GSB. The program is designed for LOBs who have $1million in annual revenue or $500K in external funding. "It is primarily designed to change how Latino entrepreneurs historically defined and pursued growth. We provide the business principles that will enable them to lead their company to the next level," says Garcia.
According to Garcia, the supplier diversity process has advanced quite slowly. Many corporations focus on a dollar amount spent with diverse-owned businesses instead of increasing their total percentage of spend with diverse-owned businesses. Tokenized minority suppliers are often referred from one company to another instead of growing the total number of diverse suppliers. Garcia believes that establishing standardized and transparent reporting on supplier diversity metrics will expedite the progress of supplier diversity. "We will see faster results when reporting is transparent and standardized so that the shareholders can evaluate and benchmark corporation's progress in comparison to industry leaders."
Under Garcia's leadership, LBAN launched their Supplier Diversity Advancement Program designed to prepare and position LOBs from within the LBAN network to supply to corporations seeks to procure from diverse-owned businesses. "As companies are looking to connect with certified, scaled businesses, I often feel like I'm sitting on a pot of gold, considering the network of LOBs that I represent. I want to work with corporations to find effective ways to introduce them to the companies within our network. When we are able to make a meaningful introduction, it creates a multi-faceted win."
• The minority ownership member(s) must exercise management and daily operations.
Andrea Pina Courtesy of NMSDC F. Izquierdo
SUPPLIER DIVERSITY NATIONAL MINORITY SUPPLIER DEVELOPMENT COUNCIL JULY / AUGUST 2022 LATINO LEADERS 49
For a business to be certified by NMSDC, the requirements are few and very straightforward, allowing the company to run the process smoothly and quickly. "We want to shatter taboos around certifications. We are here to empower businesses, not to have them go through lengthy and tedious certification processes," she explains. NMSDC also partners with other organizations, such as Latino Business Action Network (LBAN) or the United State Hispanic Chamber of Commerce (USHCC), to serve a broader range of organizations. "We stay close to the entrepreneurial environment. We understand their needs and work to serve them effectively."
BUSINESSCONTINUEDPROFESSIONALLYHELPSENTREPRENEURS,NETWORKINGEMPOWERSAMONGBUSINESSSCALEANDPROVIDESEDUCATIONFOROWNERS.
The National Minority Supplier Development Council (NMSDC) was founded in 1972. It is the longest-operating business growth engine for the broadest group of systematically excluded communities of color (Asian-Indian, Asian-Pacific, Black, Hispanic, and Native American). Its impact goes far beyond the supply chain. It's about upward mobility for most Americans, an equal shot at participating in the American experiment of free-market capitalism and entrepreneurship.
• Business must be a for-profit enterprise and physically located in the U.S. or its trust territories.
"We want to break doors open for business to grow," says Acosta. Its mission is to provide visibility to minority-owned businesses, allowing corporations to see them and to assign contracts to those with fewer possibilities. "Corporations surround us. Almost everything in our everyday life has a big corporation behind it, and they are thriving. We need minority-owned businesses to thrive at the same pace."
"If we invest in minority-owned businesses, we are not only helping that business owner. We are helping their whole community grow stronger and more economically stable," emphasizes Acosta. She is a true advocate for well-being,
• Business owners must be United States citizens.
As for corporations, having a supplier diversity program is a win-win situation. As they promote opportunities for everyone, they also have a possibility of connecting more deeply with their consumers – thus growing their business. "When you invest in a minority-owned business, everyone wins. It is growth all around," Acosta states.
NMSDC ALSO
A conversation with SYLVIA ACOSTA
CRITERIA CERTIFICATION:FOR
economic equity, and procurement in the United States. "Everyone should be able to take advantage of a free-market economy."
Certification is not the only focus of the organization. NMSDC also empowers networking among entrepreneurs, helps business scale professionally and provides continued education for business owners. It tries to take down barriers and challenges. As for the latter, the most frequent one is business owners not knowing how to start or continue the path for scaling and growing their business further. Also, most business owners are too immersed in their operations and often forget to network – which is crucial.
Sylvia Acosta is passionate about her daily mission and will continue to honor her responsibility to advance Hispanic businesses. Her advice to entrepreneurs is "develop a succession plan. You've worked hard, and it shouldn't end when you retire. Create wealth for future generations."
THE CERTIFICATIONSSTANDARDGOLDENOF
SENIOR VP AND CHIEF GROWTH OFFICER AT NATIONAL MINORITY SUPPLIER DEVELOPMENT COUNCIL INC. (NMSDC)
• Minority businesses must be at least 51% minority-owned, managed, and controlled. For the purposes of NMSDC's program, a minority group member is an individual who is at least 25% Asian-Indian, Asian-Pacific, Black, Hispanic, or Native American. Minority eligibility is established via document reviews, screenings, interviews, and site visits. Ownership, in the case of a publicly owned business, means that one or more minority group members hold at least 51% of the stock.
SUPPLIERSDIVERSE
ANGEL COLON has worked at Kroger for nearly 15 years and is responsible for its Diversity Equity Inclusion Initiative. Colon states that its mission is to identify, cultivate and develop partnerships with certified diverse owned businesses. This allows Kroger to deliver exceptional products to our customers and create a positive impact in the communities we live and serve.
SUPPLIER DIVERSITY KROGER 50 LATINO LEADERS JULY / AUGUST 2022
EMPOWERMENTECONOMICANDTOCOMPANIESHELPINNOVATEPROMOTE Companies that investin supplier diversityprograms not onlystrengthen their businessbut also improve their customer's experience, create Program.Diversitywinningimprovinglevelsdiversityofinonedifferenttheminoritiesopportunitieseconomicforandimpactcommunityonlevels.Kroger,ofthelargestgrocertheU.S.,isawaretheimportanceofondifferentandisconstantlyitsaward-Supplier&Inclusion
The diversity is not only on their shelves. Colon explains that they invest in diverse suppliers when buying raw materials, they use and construction companies to build their stores over the country.
COLONANGEL
Being part of Kroger's diverse suppliers is a process that involves different levels of expertise. "That's very challenging, and we develop webinars and series to focus on those areas they need," says Colon.
SENIOR DIRECTOR OF KROGERDIVERSITY,CO
Luana Ferreira Courtesy of Kroger F. Izquierdo
After thirty years in the food industry, Colon is inspired to promote inclusion further and help improve thousands of people's lives. "At the end of the day, we want to see other communities flourish."
When selecting a supplier, Colon looks for unique and sustainable products. They should also have experience working with retail and be able to attend to increasing demands. "We're a large customer, so these companies must be able to scale their businesses. Growth can come quickly and with a high demand for product."
This money can help those communities to build schools and invest in education, for example. Colon defines it as a "tremendous ripple effect." He recalls that one of the suppliers from Ghana started selling their product in five stores and expanded to over one thousand of them. They recently built the first water well in their community in Ghana.
and potential vendors. They are also part of certified organizations, which provides exposure to finding suitable suppliers. "We are members of those organizations, and they have events throughout the year. We go to those events and meet the suppliers there and based in the quality of the products or services, they may end up being on our shelves.
"We have a Hispanic vendor who's still serving us. Their first purchase order was around $100 many years ago, and today they're doing over $100 million with Kroger. So, imagine the lives they have impacted in their country and here in the U.S. That's what drives me daily," he says.
Kroger is part of a select group of companies in the U.S. that spends $1 billion or more with their suppliers and investing in diverse suppliers is crucial for them. In 2020, they created a Diversity, Equity and Inclusion framework and committed to spending $10 billion by 2030.
Colon recommends that suppliers ensure they know their numbers and what is happening in the market. They should ensure that people working with them are familiar with the retail business and understand the expectations of the decision makers and category managers.
Kroger selects their supplies in two different ways. One of them is promoting an annual summit and inviting suppliers
www.thekrogerco.com krogerco

Kroger also benefits from the program. A diverse pipeline helps them better understand their final consumer in a constantly changing country. It assures the company will remain relevant through the years. Diversity also allows companies to have more innovation.
The program was created thirty years ago, and the numbers prove its moving in the right direction. "We create economic empowerment. We want to generate wealth and prosperity in the communities of our suppliers. So through our minority suppliers, we have helped create over 20,000 jobs and over $1 billion in wages. That's a true economic impact because it not only creates jobs and wages but also brings taxes to those communities," says Colon.
WHEN SELECTING A SUPPLIER, COLON LOOKS FOR UNIQUE AND SUSTAINABLEPRODUCTS
For example, in 2021, Kroger launched a program called 'Go Fresh' and Local Supplier Accelerator Experience, which offered opportunities for suppliers to collaborate and help them grow and innovate. "We selected five winners, four of whom were multicultural or women. And that tells you a lot about the innovation part," says Colon.
JULY / AUGUST 2022 LATINO LEADERS 51
International foods are driving growth in the food industry now, and Colon believes Latinos should take advantage of that, as Mexican food is among the favorite in the country. Another piece of advice he gives to potential suppliers is to look for gaps in their stores that they can fill.
BH: I would encourage Hispanic Busi ness Enterprises to continue to support and attend programs offered by the US Hispanic Chamber of Commerce and its affiliate chambers. Additionally, I encourage you to build strong networks outside of procurement and supplier di versity teams within corporations. One example could be industry or trade or ganizations associated with your prod uct or service offerings. Connecting to industry and business leaders is a great way to uncover challenges that need cre ative supply and service solutions. And finally, look to each other for support and collaboration when facing an op portunity to grow your business.
At Shell, we have long believed that having a strong supplier diversity program gives us important access to businesses, ideas and solutions that reflect the diversity of our communities. Strengthening our supply chain through an effective supplier diversity program helps us deliver on our strategy while supporting our commit ment to local economies and communities where we operate.
DIVERSITYFORMANAGERHALL,SUPPLIER&BRANDADVOCACY,SHELLUSA,INC.SUPPLIERDIVERSITYISCRUCIALTOACHIEVESTRATEGYTARGETS
As part of a corporation with a Supplier Diver sity Program, what advice would you give to Hispanic Business Entrepreneurs who want to become suppliers?
BH:diversity?
SUPPLIER DIVERSITY SHELL USA, INC. 52 LATINO LEADERS JULY / AUGUST 2022
What challenges have you faced with your pro gram, and how did you overcome them?
Courtesy of Brian Hall Carlos Cuevas
Where do you see the program going into the BH:future?
To deliver and receive value from the greater supply chain community, we must include efforts to connect, include and grow the diversity of our supply chain. We were intentional in our efforts to col laborate with our industry peers and to showcase our thoughts and ideas to create the WBENC Energy Executive Program. I believe we will continue to be open to programs that genuinely help us to build a competitive and sustainable supply chain.
BRIAN
For Shell, Powering Progress sets out our strategy to accelerate the transition of
we make as a business. The Supplier Diver sity program allows us to cultivate mutually beneficial relationships with our supplier base and tap into those networks to help solve our most challenging problems and promote innovation and creativity.
our business to net-zero emissions. It is de signed to create value for our shareholders, customers, and society. Powering Progress has four main goals in support of our pur pose, to power progress together by pro viding more and cleaner energy solutions. It is underpinned by our core values and focus on safety.
BH: At Shell, we strive to create an environ ment where everyone – from our employ ees, to our customers, partners and suppliers – feels valued, respected and has a strong sense of belonging. We look for opportuni ties to foster diversity and see value in bring ing different perspectives into the decisions
What are the most relevant benefits that you get from running the program?
Why is it so crucial for your company to have a program to advance and grow supplier
BH: As our business changes, so must our supply chains. Business capacity and indus try knowledge gaps were noted as barriers to entry for diverse-owned businesses. To truly impact the communities in which we live and work, we are taking on an active investment mentality to growing diverse-owned suppliers. As we accelerate the energy transition, we need to do our part to help build the capacity of current and future suppliers for our industry. One example of this commitment is through the Women's Business Enterprise National Council's (WBENC) Energy Executive Program. We brought the initial concept to WBENC and were immediately joined by the support of our industry partners BP, Chevron, and Exxon Mobil. Together we joined forces to launch an annual program to build industry knowledge, supplier ca pacity, and contractual connections for hundreds of Women & Minority-owned business CEO participants We continue to look for ways to partner with certifying partners like WBENC to help deliver sus tainable development programs for suppli ers. This is true capacity building.
TO DELIVER AND RECEIVE VALUE FROM THE GREATER SUPPLY CHAIN COMMUNITY, WE MUST INCLUDE EFFORTS TO CONNECT, INCLUDE AND GROW THE DIVERSITY OF OUR SUPPLY CHAIN. BREATH."
Courtesy of Anheuser-Busch F. Izquierdo
DS: It is essential that we have the insights in place to ensure both the integrity of our program and that it includes under-represented communities. We have worked diligently to establish our systems, and we are confident in our approach. One thing that stands out over the last year has been the buy in we've had across the company.  From global recognition to sponsorship from senior leadership to engagement from our procurement colleagues, and even cross-functionally including our Employee Resource Groups, people at A-B recognize the value and importance of this program, and that is exciting.
DS: As a global company, for us and for many of our peers, supply security has been an ongoing priority more so than ever before.  This is another reason why our Supplier Diversity Program is so incredibly valuable – we must continue to strengthen a broad, resilient and agile supply chain, and we know that we can deliver that with more diverse suppliers.
Where do you see the program going into the future?
What are the challenges have you faced with your program and how did you overcome them?
DRIVING SUPPLIERRECOVERYECONOMICTHROUGHDIVERSITY
DS: Anheuser-Busch is committed to driving economic recovery by investing in our people, our operations, and our communities.  A key tenant of that is rapidly growing our Supplier Diversity Program to align with our diverse consumer base, and we are committed to increasing our direct spend with diverse suppliers.
Why is so important to your company to have a program to advance and grow the supplier diversity?
DANA SCHWARZ DIRECTOR OF MANAGEMENT SYSTEMS & SUPPLIER DEI, SUSTAINABILITY & PROCUREMENT AT ANHEUSER-BUSCH
DS: We're excited to share more about the program soon. We also know we can make an even bigger impact if we work together with our entire supply chain, so we are encouraging our suppliers to invest in their own Supplier Diversity Programs.
DS: Reach out! If you've looked to do business with A-B in the past but we haven't had a chance to connect, every day is a new day.  Our business and our supply chain are constantly evolving, and it's possible that something could be a great fit or connection.  If you want to explore business opportunities with Anheuser-Busch, send an email outlining your capabilities to SupplierDiversity@Anheuser-Busch.com.
What are the most relevant benefits that you get from running the program?
DS: Beyond economic empowerment in our communities, expanding our supply base with diverse suppliers supports Anheuser-Busch's vision of creating a future with more cheers because it is proven that diverse suppliers are innovative, resilient, and agile – traits that are core to the success of any company.
As part of a corporation with a SDP, what advice would you give to Hispanic Business Entrepreneurs who would like to become suppliers?
Has your company's Supply Chain been affected by the C-19 pandemic, Ukraine war, China restriction or any other current issues? If yes, how so and how have you worked around them?
JULY / AUGUST 2022 LATINO LEADERS 53 SUPPLIER DIVERSITY ANHEUSER-BUSCH
Anheuser-Busch has a long history of Supplier partnerships in the Sustainability space, and we support sharing best practices so that everyone is working towards the same universal mission.  We see ourselves doing the same in the Supplier Diversity space.
AS A GLOBAL COMPANY, FOR US AND FOR MANY OF OUR PEERS, SUPPLY SECURITY HAS BEEN AN ONGOING PRIORITY MORE SO THAN EVER BEFORE.
Another challenge is finding suppliers for all the differ ent areas within the company that need services. "The His panic suppliers tend to be in many different areas, which I love, but it is difficult to identify diverse suppliers of scale that understand our industry and business. Another issue: Can they scale? Do we understand their capabilities? Will this be a good relationship?"
In the future, Rachel hopes the discussion is not focused only on how much they spend but on the community's impact. "That's the business reason for supplier diversity: you inject more dollars into the customer base, and those customers now will buy more from you. I want to get to the point where the discussion is not just about spending. The discussion is about community impact."
The company's goal for diversity performance is 21.5% of total procurement expenditures with minorities. A successful supplier diversity program also demands that companies see it as a business. Rachel Kutz, Vice President of Consumer Supply Chain & Global Logistics at AT&T, stepped into the position in 2020 and ensured their pro gram would be surgical for everyone involved.
Rachel also affirms that to overcome issues that corporations and diverse suppliers face, we can't expect to have different re sults by trying the same things. Radical change is needed.
The VP believes there are challenges for both sides while doing business. As a buyer, Rachels states that it's essential to understand the supplier's capability to work with a For tune 500 company. "The best day of their life is when they get an award from AT&T. It's also the worst day of their life because you got the business, but do they actually have the capacity to perform to it?"
Suppliers also have to deal with challenges. Rachel be lieves the first of them is "getting in the door, really un derstanding what their capabilities are so that they can sell themselves well to a corporation."
For Rachel, the program's success doesn't rely only on how much AT&T spends on diverse suppliers every year. "You've got to be able to get into your data and be able to say, 'Wait a minute, how many suppliers are we using and how do you break them down into the segments' so that you can go start targeting.'"
A DEEP DIVE INTO SUPPLIER DIVERSITY WITH RACHEL KUTZ, VICE PRESIDENT OF CONSUMER SUPPLY CHAIN & GLOBAL LOGISTICS TOGETHERGROWINGAT&TATISAPRIORITY
54 LATINO LEADERS JULY / AUGUST 2022 SUPPLIER DIVERSITY AT&T
AT&T is one of the pioneers in doing business with diverse suppliers, and they created a program over five decades ago. Since then, the corporation has invested $214 billion in companies run by minorities: Latinos, women, service-disabled veterans, LGBTQ+, and people with dis abilities. In 2018 they saw disparities and committed to increase Black spend to $3B by 2020. In 2020, they had exceeded the $3 billion goal with Black-owned suppliers.
That was one of the reasons that motivated Rachel to become a member of the Board of Directors at the His panic Chamber of Commerce. "It's getting access to the data and making sure that it truly gives us visibility to who these suppliers are. We've been talking about getting those tools in the supplier diversity community. Many of these suppliers enter the offered education and business pro grams."AT&T aims to increase its investment in diverse suppli ers yearly and make it even more strategic. It doesn't mean replacing their suppliers but growing with them. "I look at the existing suppliers and know we're growing by looking at revenue growth metrics for the suppliers we're using. It's not just about getting new suppliers; it's growing our exist ing diverse supplier base and continuing to focus on jobs."
She firmly believes companies must use top business practices when running a supplier diversity company. Therefore, having a staff that understands the business processes on all levels is crucial.
Being in a position where she can make decisions helps Rachel to be an advocate for supplier diversity. "I am a bet ter advocate for diverse suppliers because I run a business; I'm not just talking -I am challenged with running a busi ness as big as AT&T."
Luana Ferreira Courtesy of AT&T Carlos Cuevas
THE DEFINITION of diverse suppliers is simple: they are businesses that are at least 51% owned and operated by underrepresented groups. Yet, creating a long-term rela tionship with them demands complex planning and com mitment from corporations.
The firm wants to continue expanding its services offer. They are currently developing programs on accounting edu cation and staffing for businesses.
Manny wants the firm to become the brand name across the country. When you think of small business accounting - you think of them!
MANNY WAS first exposed to supplier diversity while work ing as the VP of Finance and Administration at the United States Hispanic Chamber of Commerce. Supplier diversity benefits underrepresented businesses and elevates the societ ies where those businesses originate through job creation, in creased wages, and tax revenue. Inclusive supply chains pres ent a competitive advantage to small businesses by becoming more progressive, allowing a company to take advantage of new opportunities for business expansion with the emergence of unique consumer needs.
SUPPLIER DIVERSITY CFO SERVICES GROUP JULY / AUGUST 2022 LATINO LEADERS 55
THE DIVERSEPOTENTIALUNTAPPEDTREMENDOUSOFSUPPLIERS
Johanna Hoyos Courtesy of Manny Cosme Carlos Cuevas
For more information, visit: www.cfoservicesgroup.com
As a minority supplier diversity firm, the most significant differentiator of CFO Services Group compared to other similar firms is the culture, particularly the diversity. The cul ture comprises different mindsets with different backgrounds from all sorts of demographics, gender, cultures, and life ex periences. "The more diverse you can be when looking at a challenge, the better you are in solving the challenge," Cosme advises business owners. Supplier diversity is essential in the service and product base perspectives. It broadens the expo sure, perspective, and richness for business owners and corpo rations wanting to hire new options.
A GROUPSERVICESCEOPRESIDENTCOSMEMANNYWITHDIVERSITYONDIALOGUESUPPLIER,&OFCFO
Manny Cosme is the President & CEO of CFO Services Group, a managementaccounting firm based in Washington,D.C. The firm provides outsourcedback-office accounting and departmentsupport, such as bookkeeping, invoicing,payroll, consulting, and financialstrategy services -exclusively for growingsmall businesses and small non-profitsthroughout the country. CFO ServicesGroup impulses supplier diversity bysecuring the inclusion of diverse groups.They help small companies get theirfinances back on track for business growthand financial strength. Their staff hasmore than ten years of experience workingfor nationally recognized brands. Theyhave made it their mission to help smallbusinesses succeed.
Cosme personally spent the last ten years building rela tionships, which has made growing and scaling his business much more manageable. "We as Hispanics need to build our networks, unfortunately from zero, to grow. A network opens doors for growth and scale. These supplier diversity programs have been created to gain access to certifications. Suppose you are trying to scale your business, and you need bigger contracts to do that. In that case, it will be hard if you don't have the right connections, and if you are not in those circles already," he emphasizes. Organizations like the USHCC and others focused on Latino businesses help get seats at the table and be part of the conversations. There are now matchmak ing events where you can speak with people making decisions which is essential to growing your business.
Cosme advises entrepreneurs to get involved in different chambers of commerce focused on business owners. Local Hispanic chambers, local trade industries, and organizations representing other demographics you identify with. Getting involved is crucial. "Business is all about people connecting people. That is the key to success."
Cosme can attest that the biggest challenge with minority suppliers regularly is the lack of access. Access to capital, net working opportunities, and effective supplier diversity strat egies can alleviate these hurdles. Hispanic small businesses do not have the connections to open those doors to help build their business and grow it. "There haven't been many discus sions with Hispanics and Latinos at the table. We need to change that!" he says.
Mendoza started her career in the late 1990s and has consistently advocated for Latino and small businesses. "When I didn't feel like I was doing enough with cor porate America or that they were not as sincere as I was about small business, I thought to myself, 'I can do this on my own.' So that's what I did," she explains.
The company rapidly created a reputation and attracted clients such as the US Hispanic Chamber of Commerce and the National Minority Supplier Diversity Council. Mendoza knew she could not compete with global companies, so she created strategies to stand out. One of the most important steps was to become a certified minority company on federal, state, and local levels, which has opened many doors.
consulting. "I say they can build you a 20-story building, but when it came to payroll taxes and to invoicing the customer, that's where their infrastructure wasn't strong," says Mendoza.
Possible Missions is ready to diversify its business even more. They've just purchased a building that will serve as their operations and ware housing facility. Mendoza decided to go in that direction as her clients needed space to store the products they bought from her company.
The entrepreneur isn't afraid of challenges. When Mendoza started her career, she worked closely with the construction industry, which is a male-dominated field. "It was a challenge as a Latina woman in the con struction industry to say the least. I would say to my potential customers, 'I'm not going to tell you how to run your business, but I will help you manage it more efficiently with a solid infrastructure.'"
"I want to look into manufacturing. I want to look at what we can manufacture, what is needed that we can do in Texas to manufacture and have something built here in Texas for our customers." Mendoza wants to continue demonstrating that Hispanic business owners excel at their missions.
Initially, Possible Missions helped small businesses with
"It's a part of your company's marketing, so understanding how im portant certifications are, was the key. It is a little difficult sometimes for small businesses to get certified. But once you do one or two certifica tions, a lot of the paperwork is the same," explains Mendoza.
In 2013, Possible Missions embraced a new challenge and became an official product distributor for Fisher Scientific and later for Medline and Ecolab. According to Mendoza, they're now in over 30 campuses around Texas and provide product and services in over 10 states.
ONE OF THE MOST IMPORTANT STEPS WAS TO BECOME A CERTIFIED MINORITY COMPANY ON FEDERAL, STATE, AND LOCAL LEVELS, WHICH HAS OPENED MANY DOORS.
56 LATINO LEADERS JULY / AUGUST 2022 SUPPLIER DIVERSITY POSSIBLE MISSIONS
Mendoza isn't easily intimidated. Initially, she struggled to sell her business because prospects would often expect to meet a man. "I am very proud of what we do. And I know the ins and outs of every piece of my business. So I can get in there, sell it and deliver."
MEET PAULA MENDOZA, FOUNDER OF ADVOCATINGMISSIONSPOSSIBLEFORSMALL,MINORITYFIRMS
The entrepreneur highlights the advantages of hiring a small business, as they tend to be more flexible. As major corporations have more com plex processes, her company has ways to work quickly. "We're a lot hun grier and can provide that expertise and value that some may think we don't," says Mendoza.
Luana Ferreira Courtesy of Barfield Photography Carlos Cuevas
WHEN PAULA Mendoza founded Possible Missions, a Texas-based company, it began as a Project management firm with just $100. Under her watch, the company tran sitioned into a procurement solutions firm achieving over $90 million in revenue.
The company is a certified minority supplier, a process that demands time and money. Yet, those businesses also must deal with defiance to have resources such as loans. "There's a disconnect regarding our community when you are starting. Unless you can engage or have experience with other entrepreneurs or small business owners in your community, you're on your own."
AS A BUSINESS.IMPACTINGTABLE,DIVERSITYTHATMONICALATINA,KNOWSSHEBRINGSTOTHEDIRECTLYTHE
Luana Ferreira
MONICA REYES IS CHANGING THE FACE OF A INDUSTRYMALE-DOMINATED
The company has evolved significantly in less than one decade, and they're on track to becoming a $1,000,000 business and an energy-efficient company. To achieve that goal, they will replace all machinery with battery-operated equipment.
REYESMONICA CEO AT LANDSCAPECME CORP.
CME Landscape Corp. is a California-based business that started as a door-to-door service specializing in crafting outdoor spaces. "We started with a $4,000 truck, some equipment, internet, and off we went," says Monica.
JULY / AUGUST 2022 LATINO LEADERS 57 SUPPLIER DIVERSITY CME LANDSCAPE CORP.
As a Latina, Monica knows that she brings diversity to the table, directly impacting the business. "I see that as an opportunity for emerging businesses and creating new business lines. Also, for corporations to capture the percentage of diverse businesses that are not included," Monica adds.
As people are becoming more conscious of new entrepreneurs' community support, the environment is changing. Monica will continue to grow her business while empowering other diverse minority entrepreneurs.
Monica knows that being one of the few women leading a landscaping business is challenging and raise a few eyebrows. Yet, by providing high-quality services, Monica and her company became a reference in the landscaping business. "Providing excellent service reliability has given us a reputation and great referrals in the industry. I think that with small businesses, it's difficult to get in front of well-known suppliers because we're not as big as many other vendors," she explains.
Corporations represent 95% of CME Landscape Corp.'s portfolio and have contracts with the state of California, Los Angeles County, and significant aerospace organizations and retailers.
To overcome those challenges, Monica has worked tirelessly. She often spent her days on calls and followups, talking to suppliers, researching, and trying to create positive exposure to CME Landscape Corp.
LANDSCAPING is a $93 billion industry in the United States and is traditionally male dominated. Men are responsible for running 83% of landscaping companies in the country. Still, female entrepreneurs like Monica Reyes, CEO at CME Landscape Corp., are working hard to change those numbers.
Monica had worked for corporations in the U.S. for over two decades and had experience with corporations but not in the landscaping industry. Her husband
The company offers landscape maintenance, cleanups, and water management. "Especially with the drought in California and climate change, we come out and do water assessments to ensure that our clients save money and water. Yet still having beautiful curb appeal," Monica explains.
Courtesy of Monica Reyes F. Izquierdo
had a background in the field, and they teamed up to open the company in 2015. "Eight years ago, I knew nothing. I could barely water my grass," Monica says.
ne of her first success stories is when Conchie established a positive brand placement for American Airlines in the Dominican Re public. This career opportunity allowed her to learn how brands work and communicate with the communities they serve to ensure proper representation of the people who buy their services. She discovered how important it was to connect brands to the communities they serve.
SUPPLIER DIVERSITY CF CREATIVE 58 LATINO LEADERS JULY / AUGUST 2022
CREATIVE
O
FERNANDEZCONCHIE FOUNDING PARTNER
FORBRANDINGSUCCESS
After working in sales, marketing and branding, she ventured into the IT industry with Hewlett Packard for the Caribbean, which led her to move to the states in 2006. Later she joined Microsoft with the responsibility of opening new territories, from hiring the people to en suring that training them would deliver Microsoft tools and solutions in new countries. During this time, Con chie was based in Costa Rica and South Florida. She en joyed communicating with other Hispanics, particularly in Latin America.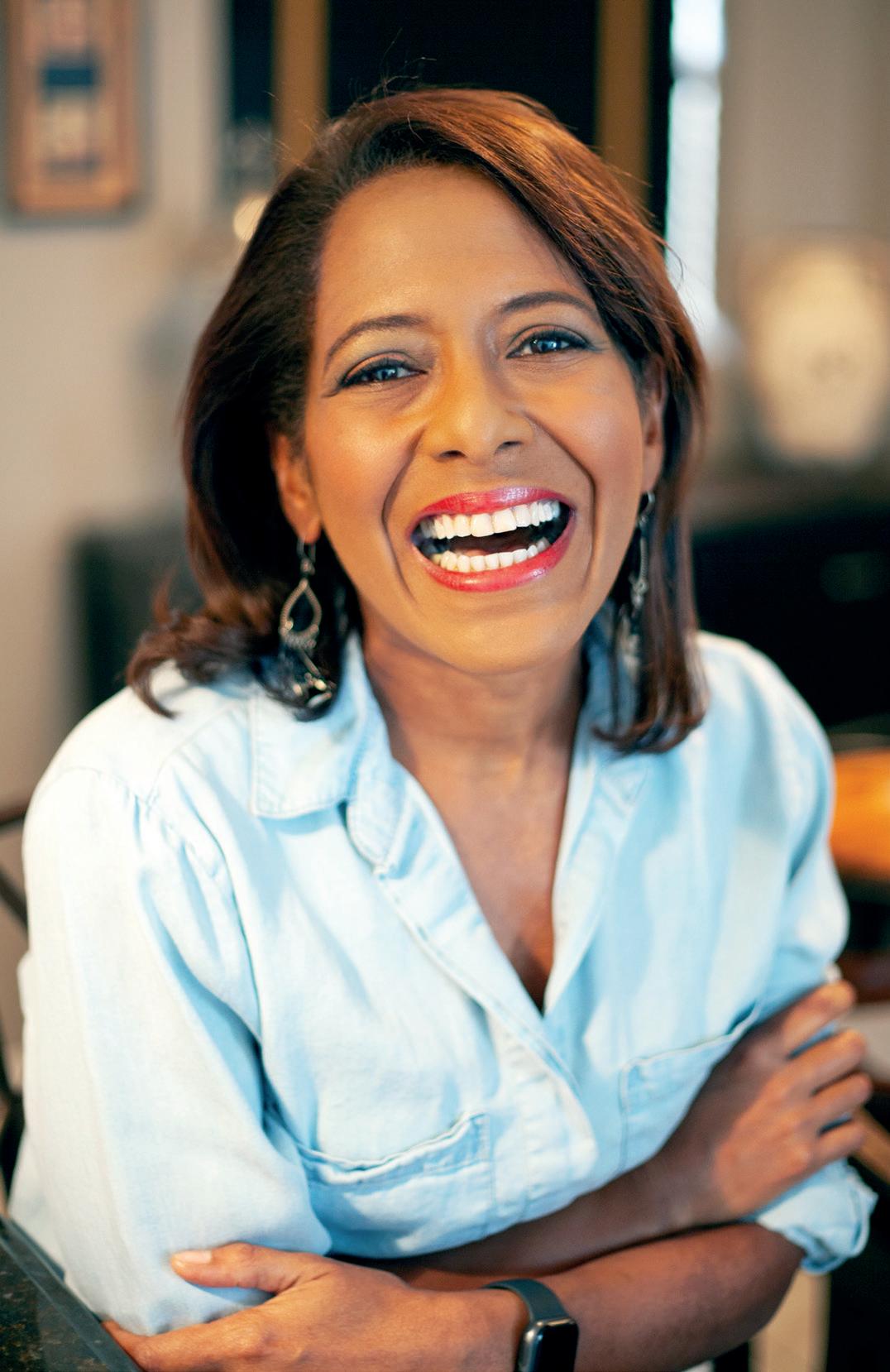 A year later, Conchie and her husband decided to take the plunge to build their company, CF Creative, founded in Initially,2014.
An opportunity presented itself when Conchie started working at a Procurement company, where she first learned of supplier diversity. "The experience showed me the im portance of making sure to be minority certified when starting a company. It will allow you to build yourself up as the eligible underdog everyone wants to cheer on."
As a small minority-owned business, they have always found corporations and the public sector to be tremen dously welcoming. They have participated in numerous requests for proposals (RFPs). They won and lost some but have seen the tremendous willingness in public and private sectors to welcome qualified small providers. "If you have proper documentation and strong references, the government and corporations continue to send op portunities to work with small vendors," Conchie states.
most significant challenges have been access ing capital tied to cash flow, finding respectable collabora tors, and finding the right team. AT CF
She understood procurement, proposal writing, suppli er diversity, and business development from the get-go. This advantage allowed her to scale very swiftly.
Conchie Fernandez is a multicultural business development and communications expertfocusing on the minority business segment.Originally born and raised in the DominicanRepublic (DR), she pursued a BA in arthistory, liberal arts and curation but gravitatedtoward building country brands.
The expectations of large corporations are met if com panies keep an eye on automation, are nimble, lean on processes, deliver on time, and have enough people to do the work. "The issue is scaling. When entering a suppli er service portal, you must be sure that the company is where you say you are and can provide the expected level of Conchie'sservice."
they were a video and written content compa ny, given Conchie's background in corporate writing and business development. At the same time, her husband fo cused on video editing and production. The first collab orations were with SDI International, the University of Miami, and Microsoft - the rest is history.
AS AN AFROLATINA BYEVENTUALLYWANTSAMERICAN,DOMINICANCONCHIETOCONQUERLATINAMERICAANDMEXICOEMPOWERINGTHEPEOPLETHERE.
JULY / AUGUST 2022 LATINO LEADERS 59
As an Afro-Latina Dominican American, Conchie wants to conquer Latin America and eventually Mexico by empowering the people there. CF Creative has a secondary HQ in Colombia. From there, they want to ensure doors are open for companies and makers across Latin America who want to export their products and services to the US. They provide support to align them with the quality and expectations of the US market by building better services to sell to the US while keeping the intellectual prop erty and talent in our countries.
This broadened the government's per spective about CF Creative, not only see ing them as a company giving marketing and business development consultation but also giving back to the community by hosting workshops to provide the proper tools to remove the complexities when working with the government and corpo rations as suppliers and provide advise on how to get certified to be able to win bids with private and public sectors.
CF Creative was awarded the 2017 "Minority Marketing and Communi cations Firm of the Year" issued by the US Department of Commerce Minori ty Business Development Agency. The recognition led to many open doors and opportunities to work closely with the federal government by hosting national workshops for Spanish-speaking clients, which changed their dynamic.
Her advice for new generations of His panic entrepreneurs is to "find a mentor to answer your critical questions. I was lucky to have found mentors along the way. At the same time, I want to make sure that I support the next Conchie and build a pipeline of Conchies behind me. I don't want to be the only one!"
Johanna H Dave Craig, CF Creative Moisés Cervantes
SUPPLIER DIVERSITY NATIVA 60 LATINO LEADERS JULY / AUGUST 2022
When Natasha Pongonis came to the Ohio State University in almost two decades ago, she planned to study landscape architecture as an exchange student expanding her architectural education. For the Argentinian, however, after her college year, her career path would not include saying goodbye to Columbus.
"Data drives power," Natasha said, "so we try to let the data tell us what we need to know. We convey those voices to our clients."
Natasha is active in several organizations, such as the U.S. Hispanic Chamber of Commerce, which she recommends to clients.
Natasha, fluent in four languages, is active as a speaker and a cultural consultant. She also co-founded OYE! Business Intelligence - a big data analytics company, drawing upon insights from multicultural consumers.
LATINOTHOUGHTSSHARESOFCO-FOUNDERPONGONISNATASHANATIVAHERWITHLEADERS
WHILE THE LATINA would stray from Ohio to work as an architectural designer in California and Italy, she became rooted in central Ohio. She co-founded and partnered in launching Nativa Inc., a data and research-driven communications agency with offices in Phoenix, Arizona.
What Nativa does is support organizations trying to understand the demographic changes in the United States and their impact on consumers. The agency
NATIVA RELIES ON DATA DRIVERESEARCHANDTODIVERSITYANDSUCCESS
Bill Sarno Courtesy of Nativa F. Izquierdo
"There are so many opportunities when you can engage in different forums, seminars, and webinars and great opportunities for small businesses to be seen," she said.
Nativa has worked with companies involved with the federal government and large Fortune 100 companies. Nativa's clientele also includes many small businesses – minority or women-owned.
"DATA DRIVES POWER, SO WE TRY TO LET THE DATA TELL US WHAT WE NEED TO KNOW. WE CONVEY THOSE VOICES TO CLIENTS."OUR
also helps clients develop a more sustainable, integrated approach to cultural leadership.
Nativa is a cultural and data-driven communication agency that focuses on using data insights to guide the development of integrated communications strategies, multicultural marketing, and advertising.  www.thenativa.cominfo@thenativa.com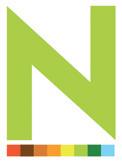 Hispanics in numbers:
ABOUT NATIVA:
In addition, Nativa helps clients to understand the value of a digital presence and provides essential services such as starting multilingual websites. "As an entrepreneur and a small business owner, you have to evolve as the market evolves," Natasha said. "We are always looking to what is next and what we can bring to our team. We need to have a positive impact on cultural awareness, not only in the U.S. but globally," she added.
Also, Nativa reacts to changes in employee values. "Now, they are not looking for that job. They are looking for that career," Natasha said.
Nativa focuses on career opportunities for employees and clients by providing the resources, the proper training, and opportunities to keep them growing, evolving and succeeding.
What makes Nativa unique, Natasha said, "is that it always keeps culture at the center of innovation and removes bias from the approach."
JULY / AUGUST 2022 LATINO LEADERS 61
"We provide resources and best practices across all different cultures and tapping into and economical she said.
As for challenges, a significant one is trying to translate for clients what has transpired regarding questions around diversity, inclusion, and equity.
LABOR FORCE The number of Hispanic workers in the labor force has grown from 10.7 million in 1990 to 30 million in 2022.  1990 2022 8.5% By 2030, 1 out 5 workers will be Hispanic By 2024, Hispanic women are projected to account for 8.5% of the total labor force. HISPANIC CHALLENGES The largest age group discussing workforce challenges online among US Hispanics were  35 – 44 years-old. 37% of Hispanics are thinking about leaving their current job due to lack of recognition/acknowledgmentoftheirwork GROWING INDUSTRIES NEED HISPANICS TO FILL THE JOBS currentjob 54% of Hispanic Students are finishing a bachelor's degree Hispanics are projected to account for 78% of net new workers between 2020 and 2030. 78 % 54 % 2020 - 2030 37 %
Our friends from Nativa have provided some highlights on our community.
technologies that better empower those decisions,"
Nativa benefits from the certifications available to minorityowned businesses; the agency is SBA 8(a) certified. Certification opens the door to doing procurement directly with federal agencies.
CONTACT US
artificial intelligence
HISPANIC
What are your plans for your business in the future?
Are there other areas your company can grow to feed other supply chains in the same or different industries/compa-
SUPPLIER DIVERSITY ARGENT ASSOCIATES 62 LATINO LEADERS JULY / AUGUST 2022
Share your experience as a diverse supplier.
BM: Our differentiation is our employees. Our talent, technology, and innovation make customers want to do business with Argent. Our advan tage is our ability to keep our prices competitive due to technology and our incredible employees.
BM: The gaps we face that other suppliers do not is again the one door we are allowed to enter through. This is especially true as you try to break into new industries. Some companies don't have visionary supplier diver sity managers, which hinders companies with innovative platforms and technologies. Also, I think that non-minority companies have an easier path to access capital than minority suppliers have a challenge.
Of course, there are other areas our company can grow to feed other supply chains in different industries. Our distribution, warehousing, inte gration, installation, and technology deployment capability is needed in all sectors. With the need for technology in practically every industry, our capabilities are very fungible to expand into virtually all industries.
What do you think are the gaps that minority suppliers face versus others?
Courtesy of Argent Associates Moisés Cervantes
What have been your challenges, and how have you faced them?
BM: In today's economy, one of the pressing issues many companies face is the extended payment terms from our corporate customers. In some cases, what started out as 6090 day terms has now turned into 120 to 180 days. Making it hard to get financing and in no way is it "developing" these businesses. These large companies are using small businesses to finance them instead of the other way around. The way to overcome this is to have good strong business from non-corporate partners such as municipalities or gov ernment agencies. So, a balanced portfolio helps.
SUPPLIER DIVERSITY, A HINDERANCE OR A BLESSING?
BM: My plans for the business in the future are aligning with companies to create an ecosystem that will enable growth and funding. We want to build a strong foundation where we can develop technology utilizing our R&D talent. We plan on electrification as a pathway forward, given the focus on carbon emissions reduction.
A DIALOGUE WITH BETTY MANETTA, ARGENT ASSOCIATES
As a minority supplier, what differentiation do you offer your clients? What is the advantage of hiring you vs. others?
BM: My experience as a diverse supplier has mixed emo tions. Sometimes being pigeonholed into the diversity bucket limits your ability to get exposure to other business units outside the procurement department. This is especial ly challenging when developing innovative solutions or di versifying into new business areas. Sometimes the supplier diversity segments of a corporate business have not caught up with the latest trends or directions of the company. If you have to go through a particular door (supplier diver sity), it can be a hindrance instead of a help to innovative businesses. You can incur roadblocks if you don't have sup portive Supplier diversity managers. However, I have some very supportive Supplier Diversity managers who have opened the doors to great exposure. It's a mixed bag!
The second most significant issue is the overall inclu sion of other diverse businesses into the procurement pie, which has not grown any larger. It is great to expand the use of other diverse categories and create a more compet itive environment. However, that should also mean more opportunities open for ALL diverse suppliers in previ ously unavailable areas. It's like building new homes and inviting carpenters, plumbers, roofers, etc. to build the houses, but only allowing them to build in a one-block area instead of the entire subdivision. Contracts need to be more long-term and profitable. 'One project and done' does not create sustainability or enable talent acquisition because it's not sustainable. The way to face them is to make sure you have a fully stacked funnel of opportunities and try to find long-term contracts.
BM:nies?
CIGARDEN
CLUB
BY
FRANCISCO ARIAS JULY / AUGUST 2022 LATINO LEADERS 63
An opulent citrus opening accentuated on the nose, with notes of lemon and orange flowers. Pleas ant acidity with a medium, mineral, clean body and with vanilla notes on the palate. It leaves a very fresh aftertaste and with tropical accents; later, it displays lemon candy and a well-balanced per sonality. A delicious wine for a warm summer night before dinner. This is basically Sauvignon Blanc with some oak barrel aging but very well balanced. I would pair sushi, a seafood cocktail, smoked salmon, or caviar for this wine.
Itzcuintle XOLO Valle de Guadalupe 2020 (Cabernet Sauvignon and Nebbiolo).
emirez de Ganuza Blanco Gran Reserva 2013 Rioja. White Riojas have always had a unique charm. Fruity and succulent, without being so tropical and with an excellent balance between fruit and wood, like this fantastic exam ple made with Viura at a high altitude in the Sonsierra at the Rioja region. Complex as a Burgundy, with tangerine and vanilla. Elegant, flowery and sophisticated. Probably one of the best white Riojas I've ever tasted. It continues to evolve and show more white aromas of peach, fresh grass and pear. It's not a cheap wine ($150) but worth every penny paid. It is one of those that you must try from time to time. Definitely one of my favorite producers in La Rioja.
Claude Riffault SANCERRE Les Denisottes 2019.
Chateau Pichon Longueville Comtesse de Lalande 2002.
A gift from a great friend who came to visit from Mexico. I have been craving this wine for a long time; it opens with a lot of oak at the beginning, followed by a good fruitiness; black cherries, blackberries and blueberries. Voluptuous, very fruity, with perfume of violet flowers and fig. Sweet tannins, great body, and a long finish. As it opens, it softens a little and notes of Coca-Cola, berries and licorice come out. Cabernet Sauvignon dominates and adds to the fruitiness of the Nebbiolo body and some depth. I like it; rich to sip alone or with roast beef and French fries.
Wow! What a wine!! Silky, ripe, and aromatic. I am convinced that 20 years is the perfect age for this wine. It occurred to me to take it out of the cellar for dinner with the family and home cooking. And why not? I believe that great wines should be enjoyed with those we love the most. This Bordeaux is spectacular! I decanted it for 6 hours and evolved spectacularly with dark chocolate, dried herbs, and plum notes. Pencil sharpener, ripe fruit and dark cherry; still vivid, bright and powerful, all in a velvety texture. It could have lasted another twenty years in the cellar.
LATINO LEADERS CELLAR
Jorge Ferráez @ JFerraez_Latino @ferraez.wine Luis E. González
SUMMER WINES
R
Exquisite! It's been many years since I tried this phenomenal Rioja; I got a six-pack back then, and this was the fifth (so one more and that's it!). A true jewel that shows a robust structure and a large, lively body, but silky and sophisticated with balsamic notes, dark cherry and dark chocolate. It fills the mouth with a tannic and fruity attack and then softens to be scented and aromatic with a pencil sharpener, licorice, and plums. Absolutely delicious! It would have benefited even more if I had decanted it three or four hours earlier.
@latinoleadersmag FOLLOW US LatinoLeadersMagazine FOLLOW US @LatinoLeadersUS FOLLOW US www.latinoleaders.com FOLLOW US 64 LATINO LEADERS JULY/ AUGUST 2022
Muga Tower 2006 Rioja
Occidental, Freestone-Occidental Pinot Noir 2020 California. Steve Kistler, who made the Pinot Noir for Kistler, also created this Pinot Noir of a very Burgundi an style with succulent red fruit and floral notes. Very young, it takes 24 hours to open fully. It is elegant and complex. It begins with mature notes of cherry and rose petals with a velvety texture. When I found out that Stephen Kistler was the winemaker I wanted to compare as I really like his Pinot Noir. I was not disappointed at all! A new favorite, for sure! I like to enjoy this wine with Chi nese food or with a Peking duck.