Tours & Travel Charter Club LCS 2.0 D IRE C TO R Y 2022SOCICHKEALAPALAETY
1 DIRECTORY 2022
COVER BY SAMANTHA SÁNCHEZ
2DIRECTORY 2022 Samantha Sánchez Garcia (21). Samantha, one of our very talented young artists, began coming to the LCS Children's Art Program when she was 10 years old. To Samantha, this painting represents hope, healing, beauty and good luck.
3 DIRECTORY 2022
4DIRECTORY 2022
5 DIRECTORY 2022
6DIRECTORY 2022
7 DIRECTORY 2022
8DIRECTORY 2022
9 DIRECTORY 2022
10DIRECTORY 2022
11 DIRECTORY 2022
12DIRECTORY 2022
13 DIRECTORY 2022
14DIRECTORY 2022
15 DIRECTORY 2022
16DIRECTORY 2022
Support and peer to peer groups
We also offer support to local groups such as the San Juan Cosala Youth Orchestra and Choir, CREM, and awe re expanding our outreach of musical efforts. As well as a nursing program, empowerment groups, and discussions groups for the local Mexican community.
StevePresidentBalfour
Our vision is a future where all Lakeside residents continually have a role in enriching the community's quality of life, vitality and prosperity through the exchange of knowledge, expertise, culture, heritage and language. Our mission is to promote the active participation of Lakeside's residents to improve the quality of life lakeside.
Some of the above activities are also open to the community. Services that are intended to reach further into the community also Mexicaninclude: Advisory Council NeedlePushers which provides clothing to those in need Children's Art Program a collaboration with ASA Hurachess - Chess Club Health and Legal discussion opportunities
LCS 2.0 …Extending our legacy as an oasis for personal enrichment, socialization and collaboration throughout Lakeside.
Diabetes and Dementia Support groups
In thanks to your partnership, LCS was able to sustain our services and continue strengthening our diverse community. We have new programs that have started and many that have restarted. Here is what your support has made possible: For Our Members
OpenToastmastersCircleweekly presentations Eye and hearing services Health insurance info sessions
Thank you for your dedication to ensuring a better community for all. Your generosity is critical to our mission—we could not do it without you!
Drawing, pottery, writing, exercise, culinary and enrichment classes
VISION and MISSION STATEMENTS
We have over 70 programs and activities that started up in the past year. More than a dozen of these are new initiatives and more programs are in the development stage. Details on many of our programs can be found elsewhere in this directory. We continue to provide the monthly newsletter/magazine Conecciones free to our members. Some of the member activities we have resumed or are new include: Library services – Books, DVDs, Books on tape, the only Spanish language library in AJijic Social Activities that include the popular Concerts in the Park series Spanish language classes for a variety of levels. Card, and table games
Pueblos Magico AA and Al-Anon groups
17 DIRECTORY 2022 The Lake Chapala Society, A.C. 2022 MESSAGE FROM THE PRESIDENT 16 de Septiembre #16-A, Ajijic, Jalisco, MX CP 45920 Telephone (376) www.LakeChapalaSociety.com766-1140 Office hours 10 AM - 2 PM Monday - Saturday
Lake_Chapala_Society
The Lake Chapala Society A.C.-LCS Dear Lakeside Community: After two years of powerful challenges in our community and the world, I am grateful to share inspiring news of innovation and growth at The Lake Chapala Society.
For Our Community
These are just some of our current and upcoming offerings. Membership dues alone could not support most of these efforts. Additionally, in the January issue of Conecciones magazine I touched on some of the desperately needed repairs that are ongoing to bring our gardens and walkways to a proper level of repair. It is only through the generous donations of our members that we can serve the community in so many ways. Your support has a positive impact on so many Mexican families here in Lakeside. I have found that most people are not aware of the many things we do. Past surveys of members have shown a keen sense of commitment that the Expat community has to a better quality of life for all in this section of Lakeside. We work tirelessly to accomplish the goals outlined in LCS 2.0 our long-range plan. These goals are not about building new buildings but about building a better community. We would love the opportunity to discuss all these efforts in more detail. With 2022 coming into focus, we are excited about the new ways we will continue to meet the greatest needs in our communities. From investing in supportive services for families here at Lakeside, to programs for individuals who want to expand their knowledge or expats who not only want to fit in but who want to effectively contribute to the community around us. — to do all this we need your continued help!
Orientation classes for those new intown or who want a refresher
Discussion groups
The very valuable Post Life and Emergency Planning program
18DIRECTORY 2022 Exercise IntermediateExercise Hatha Yoga Classes- online WalkStretchLineCardioExercise/CalisthenicsDanceDancingandBalanceforFitness Fun & Games TournamentScrabble Scrabble Learn & Share Bordado ChautauquaArtísticoInstitute Classes - Zoom Children's ConversacionesArt en Español Discussion Group – Issues / Philosophy Everyday Mindfulness online Exploring Spanish HOT Science online How to Draw Almost Anything Introduction to Lakeside series Introduction to Spanish Mudlarks Pottery Classes LCS Life TechTEDSpanishSpanish/EnglishSpanishEducationalExperiencesprogramalaCartaonlineConversationinActionclassesLearningSeminarsClassBasics LCS ACTIVITIES Refer to the website for a comprehensive listing including days and times. Schedules & Activities are subject to change, check website for updates and new activities. Health Services Hearing Aid HospitalVaccinationsSkyMedSkinOptometristServicesCancerScreeningSanAntonio Insurance IMSS & Immigration Services Lakeside Insurance Legal & Information Services Becerra SolbesLCSIntercamImmigrationBankingServicesInformationDesk&SolbesLawyers Service, Social and Support Groups ASA Board Sessions ToastmastersOpenMyNeedlepushersLakesideDiabetesDemetiaCruzAl-AnonRojasupportsupportAAGuardianAngelCircle
BRIEF HISTORY OF LCS
In early 1955 a small group of Expats formed a society inviting all foreign residents of Chapala to join. "The Chapala Society", located in Chapala, was intended to benefit both foreign and the local community. During the first meeting, 21 attendees formed two committees: "Mosquito Control" and "Information Service". A Children's Reading Room (biblioteca) and a lending library for members were created in the first year, together with an information office. The following year English and art classes were added. In the '60's, the headquarters was enlarged and weekly movies were shown to children. During the '70´s, the lending library moved to a new location and added "Talking Books" to the collection. In 1983 Neill James agreed to rent the front portion of her property in Ajijic to the Society, where it remains to this day. The name was then changed to The Lake Chapala Society (LCS). By the end of '91, the LCS charter was legalized, thus converting the society into a legitimate non-profit (A.C.). Neill died in 1994 when she was almost 100 During 1992, LCS established an administrative office with mail service to the U.S., a periodical library was set up, and a formal Student Aid Program started. A free blood pressure service was established and the first celebrations of Canada Day/Independence Day were hosted on the grounds. The U.S. Consulate began monthly visits.
LCS MEMBERSHIP BENEFITS
Make a difference in the Mexican Community You will have the satisfaction of knowing that your donations will help support the many free LCS programs offered to the local Mexican community. Staying busy with Activities LCS offers members over 100 dynamic and wide ranging activities. See the activities list here for some of the regular programs and watch our website, and read our monthly Conecciones Magazine for more events.
Enrollment in Spanish in Action Program, Spanish a la carta online program and Introduction to Spanish for those with a little, some or non Spanish background Members can have fun learning Spanish with fellow Expats at a special price. Classes, ranging from beginners to advanced, are taught by bilingual Spanish speaking instructors. Enrollment in the LCS Educational Program Expert instructors share with its members diverse topics, including legal, history, tradition, health, spirituality, literature and more with an academic and/or practical point of view.
Renting DVDs A collection of more than 4,000 titles including classics, recent releases, foreign movies, TV series and documentaries are available to members.
The Audio Books Library
As a member you can make use of the free Wi-Fi on campus and access to the internet. Your contact info in the Membership Directory Updated annually and free to members, the Directory is a source of valuable information and exclusive LCS member discounts. Receive the LCS Monthly Magazine As an LCS member CONECCIONES magazine will be sent to you via e-mail at the beginning of each month. Mail service through the United States Volunteer, LCS members traveling north will drop off envelopes with postage(restrictions apply) in a mail box in the United States. The LCS Service Desk has U.S. postage stamps for sale. Voting rights at the Annual General Meeting
The LCS Annual General Meeting is held on the campus prior to the third Thursday of March. This meeting is an opportunity for you to have a voice in guiding the direction of the organization.
The Library of Congress' talking books for the Physically Handicapped, is a program for US citizens available through the LCS DVD library. Access to free Wi-Fi on campus
Open to PublicOpen to Members
Enrollment in the LCS Life Experiences Life is full of experiences and moving to another country opens the doors to a new world. Try our gastronomic experiences, places, traditions, culture, and more in the flesh and give your life a new twist. Exclusive use of the English Language Library Members have access to over 26,000 volumes ranging from contemporary best-sellers to standard reference works.
Summer Art Camp
LCS Student Aid E-mail: apoyoeco@lakechapalasociety.com
19 DIRECTORY 2022 Promoting the value of education by providing appropriate tools for personal and professional development. Among the different locations where all activities happen, we have: The Wilkes Education Center (WEC) Public Library, Children's Reading Room, Language Learning Center Location: Galeana 18, Ajijic, Jalisco Hours: Monday to Friday: 9:30 a.m. – 7:00 p.m. Saturday: 9:30 a.m. – 1:00 p.m. Phone: (376) 766-2940 Email: directoreducacion@lakechapalasociety.comquestions@lakechapalasociety.com
Located two blocks from the main LCS campus, the LCS Wilkes Education Center is a hub of educational activity. The Mexican community affectionately refers to the WEC as the "Biblioteca" (library), while the ex-pats simply call it the "Wilkes". The WEC houses the ESL, Library, and Spanish Classes. The library offers students a quiet setting to do their homework as well as a Tale Talk session for children, projection of films in Spanish. Regularization classes for students of Primary school level, among other activities. This Library holds a collection of around 4000 books in Spanish language. Services at Wilkes Center. (Public Library) Email: directoreducacion@lakechapalasociety.com See our web site or send an email directoreducacion@lakechapalasociety.comto to find out what programs and activities run. English as a second Language Hours: Depends on availability. Email: esl@lakechapalasociety.com
We are looking for volunteers interested in teaching English, who are native speakers with a lot of enthusiasm. No Spanish required.
Free Art Classes for all Children Sometimes over 80 children attend the program each Saturday rain or shine. The classes are free and open to all children aged 3 to 18. The program has flourished with the support of LCS and the many dedicated volunteers The Ajijic Society of the Arts (ASA) donates a portion of the proceeds from its annual Open Studios Tour to CAP. The Business of Art To teach the children about the business of art, their artwork is used to make greeting cards for all occasions. These are sold at LCS. Each child artist earns a portion of the sale. Some youth from the program have pursued formal art education with help from the LCS. Some have illustrated books, others have been commissioned to paint murals and unique artwork.
CHILDREN'S ART PROGRAM (CAP) Hours: Saturday, 10:00 a.m. – 12:00 noon Phone: (376) 766-1140 E-mail: childrensart@lakechapalasociety.com
Since 2013 CAP holds a week long Summer Art Camp at LCS, free to all children. Camp activities include: papel maché, jewelry, drawing, painting with acrylics, oils and watercolors, as well as a special workshop for children aged 5 and under. Annually the program attracts over 125 participants.
In 1954, Neill James started the Children's Art Program, and it has helped thousands of Mexican children develop their creative talents, producing many well-known local artists and making Ajijic a center for art. The tradition of Ajijic as an art colony lives on through these children. Some of their parents attended the original program established by Neill James.
LAKECHAPALASOCIETY.COM
English / Spanish Conversation Club Class Location: LCS Ken Gosh Pavilion Hours: Saturday, 12:00 p.m. - 1:30 p.m. Phone: (376) 766-1140 E-mail: prylett@msn.com
Ever since 1994 the Lake Chapala Society Student Aid Program (SAP) has been helping lo al Mexican students pursue postsecondary education in careers as diverse as international business to medicine. Today, the program provides financial assistance to over 30 low income students. Financial support covers about 75% of estimated costs for: Tuition, books, lab fees, supplies and transportation.
Children's Art Patio Mural
The renovated Children's Art Patio boasts a mural painted by Javier Zaragoza and Jesús López Vega, renowned artists and graduates of the program. They also volunteer every Saturday to teach the children. The mural celebrates six decades of the CAP. LCS gives special thanks to ASA for its contribution to this project. Legacy Art Collection In 2012, the Legacy Art Collection was placed in the care of LCS. This collection belongs to the people of Ajijic and dates back to the 1950's when Neill James started CAP. Almost 400 framed pieces have been catalogued in a database. The cataloguing of thousands more pieces of art continues.
The Spanish/English conversation club consists of native Spanish and native English speakers. The focus of the group is to enjoy and maintain a conversation in a second language, without concentrating on grammatical correctness.
THE COMMUNITY EDUCATION PROGRAM Programs that your donations help support
Our website and magazine, offer further details on our activities and programs along with updated schedules. There you can find everything you need to know about the LCS: Daily Activities, Membership, Governance, programs and services. You can also use the website to pay for membership, classes, event tickets and trips. Follow us on Facebook and Instagram and keep up to date!
LCS HOLIDAYS 2022
November 24 US Thanksgiving December 24 Christmas Eve
Time: 12:30 a 2:00 pm
SPANISH IN ACTION Hours: Twice a week. Different levels are offered several times a year. Registration can be online or at the LCS service office. This program is specially designed for LCS by experts in teaching Spanish to foreign adults. It maintains constant interaction between the participants and the instructor. It consists of 4 levels divided into two stages each lasting 10 weeks. Class sizes are maintained with a maximum of 12 students so that the instructor can offer individual attention. This also allows everyone the opportunity to express themselves in Spanish.
Hours: Tuesday, 10 - 11:45 a.m. Location: LCS South Campus E-mail: needlepushers@lakechapalasociety.com
Hours: Monday to Saturday 10 a.m. – 2 p.m. Off season 10:00 am – 1:00 pm | Contact Us: Phone: (376) 766-1140 E-mail: library@lakechapalasociety.com
December 25 Christmas Day December 31 New Year's Eve All services are closed on these days.
SPANISH CLASSES as a second language offers three programs: INTRODUCTION TO SPANISH Email: IntroductoryLocation:spanishprogram@lakechapalasociety.comWilkesSpanishclassesareopentoallcurrent
LCS members. This class is designed for individuals without any Spanish language background. The instructor introduces learners to Spanish pronunciation, some vocabulary and social protocols. Class sizes are kept to a maximum of 18 students with a minimum of four students When: First three Tuesdays of each month.
Registration: Register and pay online or register and pay in the LCS Service Office.
The Lake Chapala Society offices and grounds will be closed on the followingJanuarydays: 1 New Year's Day February 7 Constitution Day March 21 Benito Juárez Day May 1 Labor Day July 1 Canada Day July 4 US Independence Day September 16 México Independence Day October 10 Canadian Thanksgiving November 21 Revolution Day
Needlepushers is a charitable group of talented foreigners living in the Lake Chapala area. Originated in 1962 by Neill James in honor of her mother an avid knitter, they knit, crochet and sew clothing for communities in the surrounding mountain villages. New members welcome.
Diamond $20,000 pesos, Ruby $10,000 pesos, Sapphire $5,000 pesos, Emerald $2,000 pesos, Opal $1,000 pesos, Amethyst Up to $999 pesos LIBRARIES
LCS
Post Life / Emergency Registry
AUDIO AND TALKING BOOKS LIBRARY
The LCS Post Life Emergency Registry is over 25 years old and is one of more than 100 monthly services, continuing education programs and activities that benefit members and the entire Lakeside community. This program is particularly important for single people living Lakeside to help them, their loved ones and friends prepare. The Registry Form includes contact information for yourself, doctors, friends, family, attorney/ legal contacts, funeral home arrangements and household information from pets to household staff. People who register can be assured that their information is considered confidential and the form is designed so that no sensitive or financial data is collected. The information is stored electronically and available 24/7. The from though comprehensive, has limited required fields. Within a week of registering, individuals can stop by LCS for a printed copy to keep in their records. The administrative fee for registration is only $50 pesos per person and that all updates are free. LCS has a resource guide to help residents prepare. The booklet "Being Prepared for Life and Death Lakeside" provides important information about Mexican Wills, Health Care Directives and Post Life Wishes, Powers of Attorney, Notarias Públicas, list of funeral homes and other resources for emergencies and the inevitable. The American Legion Post 7 in Chapala and My Guardian Angel have partnered with LCS and participate in the Post-Life/Emergency Registry Program. The booklet is available at the LCS Office or at the American Legion during office hours. To learn more and access the booklet online, visit: www.lakechapalasociety.com
Materials: The instructor will provide handouts
20DIRECTORY 2022NEEDLEPUSHERS
DONATE Investing in the future of the residents of Lake Chapala benefits us all. If you want to help LCS with its annual goals, please consider giving a donation, you can use the envelope attached, if you need more information, please contact: development@lakechapalasociety.comAnnualgiving.
This LCS audio library boasts a wide selection of books on tape and CDs from an array of popular authors to the obscure. Talking Books is a free program provided by the US National Library Service (NLS) (http://www.loc.gov/nls/index.html) and offered as a service through the LCS. Please contact the Talking Books Library at library@ lakechapalasociety. com for information about eligibility and the application process, or visit the LCS website: lakechapalasociety.com
Materials are included. SPANISH A LA CARTA ONLINE Hours: Wednesdays. Different topics. Registration can be online or at the LCS service office. This program aims to serve students of Spanish with particular and specific topics that will allow them to develop in the Spanishspeaking community. Spanish a la Carta will present classes with various exercises to practice and improve the different skills required to speak a second language. Every month we focus on different skills: Listening, Speaking, Reading.
Hours: Monday to Saturday: 10:00 a.m. – 1:30 p.m.
BENEFICIOS DE LA MEMBRESÍA DE LCS Hacer la diferencia en la comunidad mexicana Usted tendrá la satisfacción de saber que sus cuotas apoyan los muchos programas gratuitos de LCS que se ofrecen a la comunidad mexicana local. Participar en las actividades. LCS ofrece a sus miembros una amplia y dinámica variedad de actividades (ver actividades LCS).
To
Servicio de correo a través de los Estados Unidos Los miembros voluntarios de LCS que viajen al norte dejarán las cartas (se aplican restricciones) en un buzón de correo en los Estados Unidos. La oficina de LCS tiene a la venta sellos postales de los Estados Unidos.
Contact Us: Phone: (376) 766-1140 E-mail: library@lakechapalasociety.com
The DVD Rental Library has more than 4,000 titles for the enjoyment of LCS members. Approximately twenty new additions are added each month, including old classics, recent releases, foreign movies, TV series and documentaries.
Local
Volunteers are at the heart of LCS, giving freely of their expertise, experience, time and energy. Currently there are over 300 volunteers helping to provide the myriad of activities and services offered by the LCS. Their commitment greatly enhances the LCS's mission of enriching lives at lakeside. Typically, volunteers are LCS members, and the LCS does its best to match talents and volunteer choices with available openings As a token of appreciation for all that the LCS volunteers do, the LCS offers free enrollment in the month-long Introduction to Spanish course, complimentary coffee while volunteering, and most importantly, a great way to get to know people! To get started, either complete an on-line application form at the LCS website, www.lakechapalasociety.com, or visit the LCS Service Office for an application form.
Regular
LONG DISTANCE DIALING Call the U.S. and Canada: 001 + Area Code + Phone # To Call Other Countries: 00 + Country Code + City Code + Phone # No such thing as Toll Free To call U.S. or Canadian toll free #'s exchange: 880 for 800; 883 for 866; 882 for 877; 881 for 888. These free. long distance Call Lakeside from the U.S. Access Code Code / national number ..................10 digits dialing ALL phone numbers dialed should have 10 digits. number digits call a Mexican cellular phone from Lakeside: 10 digits To call a Mexican cellular phone from U.S.: 011 + 52 + ( Phone # - 10 digits)
Club de conversación inglés / español Ubicación: Pabellón de Ken Gosh Horario: Sábado, 12:00 am a 1:30 pm Teléfono: (376) 766-1140 Email: prylett@msn.com A este club asisten hablantes nativos de ambas lenguas con el fin de practicar de manera relajada cada una de ellas sin el estrés que genera la exactitud gramatical.
DVD, AUDIO LIBRARY AND BOOK STORE
Contact Us: Phone: (376) 766-1140 E-mail: video@lakechapalasociety.com
Derecho de voto en la Asamblea General Anual La Asamblea General Anual de la ECV se celebra en el campus antes del tercer jueves de marzo. Esta reunión es una oportunidad para que usted tenga voz para guiar la dirección de la organización. Algunas clases y actividades requieren una cuota de inscripción, el costo de los materiales.
Alquiler de DVDs Una colección de más de 4.000 títulos que incluye clásicos, estrenos recientes, películas extranjeras, series de televisión y documentales están a disposición de los miembros.
ENGLISH LANGUAGE LIBRARY
VOLUNTEERING AT LCS
..................................52 Local
The LCS English Language Library started out as a one bookcase book exchange program in 1955. It is now a full-fledged library comprising over 26,000 volumes with an impressive collection of fiction, nonfiction and reference books. It is also considered one of the largest English language libraries in Latin America.
Biblioteca del Idioma Inglés Con acceso a más de 26,000 volúmenes que van desde los más vendidos hasta las obras de referencia estándar.
Acceso a Wi-Fi gratuito en el campus Como miembro, puedes utilizar la conexión Wi-Fi gratuita en el campus y el acceso a Internet. Obtener el Directorio de Miembros Tu información de contacto actualizada anualmente y gratis para los miembros, el Directorio es una fuente de información valiosa y descuentos exclusivos para los miembros de LCS. Recibir la Revista Mensual de LCS Los miembros reciben la revista CONECCIONES por correo electrónico al inicio de cada mes.
..............011 Country
21 DIRECTORY 2022
International
La Biblioteca de Audiolibros Para esos viajes largos, los miembros pueden seleccionar CDs o cintas de una variedad de autores. Los libros hablados de la Biblioteca del Congreso para los ciudadanos estadounidenses con discapacidades físicas están disponibles con cintas y máquinas.
. . . . . . . .10
are not toll
rates apply. To
National
.
Hours: Monday to Saturday: 10:00 a.m. – 1:30 p.m.
To
Cursos de verano de arte Desde 2013 CAP organiza una semana completa de cursos de verano de arte dentro del campus de LCS gratis para todos los niños. Las actividades incluyen: papel maché, joyeria, dibujo, pintura, mozaicos, etc., así como un taller especial para niños de 5 años o menos. Cada año el programa tiene arriba de 125 participantes. El Mural del Patio El patio de arte para los niños tiene un mural pintado por Javier Zaragoza y Jesus López Vega, reconocidos artistas y graduados del programa. Ellos también son voluntarios todos los sábados para enseñar a los niños. En el mural se celebran 6 décadas del programa CAP. LCS agradece especialmente a ASA por su contribución a este proyecto.
El programa ESL ofrece la comunidad hispanohablante la oportunidad de aprender inglés desde el nivel básico hasta el avanzado. Este programa ha sido impartido desde el año 1999 por un grupo de extranjeros voluntarios. El programa es gratuito, aunque los estudiantes deben comprar sus propios libros. La asistencia es de dos días a la semana o los sábados. Es una gran oportunidad de aprender inglés con hablantes nativos; además de ampliar los propios horizontes académicos y/o profesionales. Para inscribirse al programa los estudiantes deben tener entre 15 y 85 años de edad. Normalmente, tenemos más de 500 alumnos por semestre. Buscamos voluntarios interesados en enseñar inglés, que sean hablantes nativos con mucho entusiasmo. No se requiere hablar español.
Consulte el sitio web para obtener una lista completa que incluye días y horarios.
Servicios dentro de la Biblioteca Pública
Promover el valor de la educación, proporcionando herramientas adecuadas para el desarrollo personal y profesional. Entre los espacios para llevar a cabo estas actividades tenemos: CENTRO EDUCATIVO WILKES (Biblioteca Pública de Ajijic) Biblioteca pública, sala de lectura para niños, salones para clases de idioma.
Cuenta con un acervo cultural de aproximadamente 4,000 libros.
Contacto: directoreducacion@lakechapalasociety.com
Inglés como segunda lengua (ESL por sus siglas en ingles).
Email: questions@lakechapalasociety.com directoreducacion@lakechapalasociety.com
PROGRAMA DE EDUCACIÓN A LA COMUNIDAD
Horario: Varia de acuerdo a disponibilidad. | Inscripciones en agosto y en diciembre. Inicio de clases en septiembre y enero. | Email: esl@lakechapalasociety.com
Algunas veces, mas de 80 niños se presentan a las clases de arte los sábados. Estas son gratuitas y están abiertas a todos los niños de 3 a 18 años. El programa ha crecido con el apoyo de LCS y de muchos voluntarios. La sociedad de Arte de Ajijic (ASA) dona una parte de las ganancias de sus evento anual "Open studios" para este programa.
Los horarios y actividades están sujetos a cambios, consulte el sitio web para ver si hay actualizaciones y nuevas actividades.
22DIRECTORY 2022
La Colección Legado de Arte En 2012, la Colección Legado de Arte se puso al cuidado de LCS. Esta colección perteneció a las personas de Ajijic y las fechas abarcan desde la década de los 50 cuando Neil James comenzó CAP. Casi 400 piezas enmarcadas han sido catalogadas en una base de datos. Se siguen catalogando más piezas.
Horario: Lunes a viernes. 9:30 am a 7:00 pm | Sábados. 9:30 am a 1:00 pm
OTROS PROGRAMAS Programa de arte para niños (cap) Horario: Sábado 10:00 am – 12:00 pm Tel: (376) 766-1140 email: childrensart@lakechapalasociety.com
Ubicación: Galeana 18, Ajijic. | Teléfono: (376) 766 2940
En 1954, Neil James empezó el Programa de Arte para los Niños, y ha ayudado a miles de niños mexicanos a desarrollar su creatividad, produciendo muchos artistas locales reconocidos y haciendo de Ajijic un centro para el arte. Algunos de los padres de estos niños asistieron al programa original fundado por Neil James.
Ejercicio Clases de Yoga Intermedio en línea CaminataEstiramientoBaileCardioEjercicio/Calisteniadanzaenlíneayequilibriofitness Diversión y juegos TorneoScrabblede Scrabble Servicios de salud (no exclusivo para los miembros de LCS) Servicios para problemas auditivos DetecciónOptometristadel cáncer de piel VacunasSkyMed Seguro (no exclusivo para los miembros de LCS) Hospital San Antonio IMSS y Servicios de Inmigración Seguros Lakeside Aprende y comparte Arte para niños Bordado Artístico Ciencia actual en línea Clases de cerámica Clases básicas sobre tecnología Cómo dibujar casi cualquier cosa Conversaciones en españo Conversación español/inglés Español a la carta en línea Explorando el español Grupo de Discusión - Temas / Filosofía Instituto MindfulnessChautauquaparacada día en línea Seminarios de aprendizaje TED Servicios Legales y de Información (no exclusivo para los miembros de LCS) Becerra ServiciosMesaDespachoInmigraciónSolbes&SolbesdeinformacióndeLCSbancariosdeIntercam Grupos de servicio, sociales y de apoyo (no exclusivo para los miembros de la LCS) GrupoAl-Anonde Apoyo -diabetes SesionesNeedlepushersdelConsejo de ASA Toastmasters ACTIVIDADES DE LCS
Ubicado a dos cuadras de la entrada principal del campus de LCS, la Biblioteca es un centro de actividades educativas diversas a lo largo del año. Si quiere conocer sobre las actividades puede enviar un correo a directoreducacion@lakechapalasociety.com.
El negocio del arte Para enseñar a los niños acerca del negocio del arte, su trabajo se usa para hacer tarjetas para todas ocasiones. Estas tarjetas se venden en LCS. Cada niño se lleva un porcentaje de la venta. Algunos jóvenes han continuado con su educación artística con ayuda de LCS. Otros han ilustrado libros y otros más han sido contratados para pintar murales y crear arte.
Biblioteca de audio y libros hablados Horario: De lunes a sábado: 10:00 a.m. – 1:30 pm Fuera de temporada 10:00 am - 1:00 pm Teléfono: (376) 766-1140 Correo electrónico: library@lakechapalasociety.com
Esta biblioteca de audio de LCS cuenta con una amplia selección de libros en cinta y CD de una amplia gama de autores populares a los Talkingoscuros.Books es un programa gratuito proporcionado por el Servicio de la Biblioteca Nacional de los Estados Unidos (NLS) (http://www. loc.gov/nls/index.html) y ofrecido como un servicio a través de la LCS. Póngase en contacto con la Biblioteca de Talking Books en library@ lakechapalasociety.com para obtener información sobre la elegibilidad y el proceso de solicitud, o visite el sitio web de LCS: www.lakechapalasociety.com
Horario: martes, de 10:00 am a 11:45 am Teléfono: (376) 766-1140 email: needlepushers@lakechapalasociety.com
23 DIRECTORY 2022
Diamante $20,000 pesos, Rubí $10,000 pesos, Zafiro $5,000 pesos Esmeralda $2,000 pesos, Ópalo $1,000 pesos, Amatista Hasta $999 pesos
La Biblioteca del Idioma Inglés de LCS comenzó como un programa de intercambio de libros en 1955. Actualmente es una biblioteca completa que comprende más de 26,000 volúmenes con una impresionante colección de libros de ficción, no ficción y de referencia. También es considerada una de las bibliotecas más grandes de lengua inglesa en América Latina. DVD, audioteca y librería Horario: De lunes a sábado: 10:00 a.m. - 1:30 p.m. Teléfono: (376) 766-1140 Correo electrónico: video@lakechapalasociety.com
Annual Events | Eventos Anuales
Por lo general los voluntarios son miembros de LCS, y LCS hace lo posible para que coincidan sus talentos y las opciones de voluntariado con las vacantes disponibles. Como muestra de agradecimiento a los voluntarios, por todo lo que hacen LCS ofrece un mes de matrícula gratuita en el curso de introducción al español, café mientras trabajaba como voluntario, y lo más importante, ¡una gran manera de conocer a la gente! Para empezar, ya sea que completes un formulario de solicitud en línea en el sitio web www.lakechapalasociety.com, o visita la Oficina de Servicio para un formulario de solicitud.
NEEDLEPUSHERS
BIBLIOTECAS DE LCS
La biblioteca de alquiler de DVDs tiene más de 4,000 títulos para el disfrute de los miembros de LCS. Aproximadamente veinte nuevas adiciones se añaden cada mes, incluyendo clásicos antiguos, estrenos recientes, películas extranjeras, series de televisión y documentales.
February | Febrero: Braden & James
October | Octubre: Wine Tasting
Ser voluntario en LCS Los voluntarios son el corazón de la LCS, aportando libremente sus conocimientos, experiencia, tiempo y energía. Actualmente hay más de 300 voluntarios que ayudan en las actividades y servicios ofrecidos por LCS. Su compromiso mejora en gran medida la misión de enriquecer la vida de las personas.
Programa de apoyo estudiantil Email: apoyoeco@lakechapalasociety.com
Biblioteca de títulos en inglés Horario: De lunes a sábado: 10:00 a.m. – 1:30 p.m. eléfono: (376) 766-1140 Correo electrónico: library@lakechapalasociety.com
November | Noviembre: Día de Muertos
December | Diciembre: Christmas Market, Volunteer Apreciation Day..
Los horarios y actividades están sujetos a cambios, consulte el sitio web para ver si hay actualizaciones y nuevas actividades.
LAKECHAPALASOCIETY.COM
Needlepushers es un grupo de caridad conformado por talentosos extranjeros viviendo en el área del lago de Chapala. Fue originado en 1962 por Neill James en honor a su madre, una ávida tejedora. Cosen y tejen ropa para los niños que viven en las comunidades y pueblos cercanos. Nuevos miembros son bienvenidos
DONACIONES Invertir en el futuro de los residentes del Lago de Chapala nos beneficia a todos. Si desea ayudar a LCS con sus metas anuales, por favor considere hacer un donativo, puede usar el sobre adjunto, si necesita más información, por favor contacte a: Donacionesdevelopment@lakechapalasociety.comanuales.
April | Abril: Fashion Show, Blues Fest May | Mayo: Tequila Tasting
Los estudiantes y sus padres son entrevistados por miembros del comité de apoyo estudiantil de LCS. El compromiso Una vez aceptado en el programa, el estudiante tiene garantizada asistencia financiera a lo largo de todo su programa universitario, manteniendo un promedio minimo de 8.5 semestral o cuatrimestral y sin reprobar ninguna materia. El comité de apoyo estudiantil de LCS lleva seguimiento de su progreso Debeacadémico.cumplir 30 horas de trabajo comunitario asignado por LCS al año. Debe asistir a la reunión anual con carácter de obligatorio. Entre otras cosas.
July | Julio: Summer Fest September | Septiembre: Fiesta Mexicana
Desde 1994 el Programa de Apoyo Estudiantil (SAP por sus siglas en inglés) de la Lake Chapala Society ha ayudado a estudiantes mexicanos locales a obtener educación profesional en licenciaturas diversas que van desde comercio internacional hasta medicina. Hoy en día, el programa ofrece asistencia financiera a más de 35 estudiantes de manera regular. El apoyo financiero cubre alrededor del 75% de costos estimados para: Matrícula, Libros, Cuotas de laboratorio, Suministros escolares, Transporte. ¿Quién califica? Graduados de preparatoria que viven en la ribera. Estudiantes que han mantenido un promedio de al menos 8.5. Estudiantes que asisten o han sido aceptados por una universidad mexicana. El proceso Llenar una solicitud en línea y subir los documentos que ahí se mencionan. El link para las bases y la solicitud se encuentra en nuestro sitio web bajo la pestaña Educaction Para dudas pueden enviar un correo a apoyoeco@lakechapalasociety.com
January | Enero: Concerts in the Park
Nuestra página web y nuestra revista ofrecen más detalles sobre nuestras actividades y programas junto con los horarios. Allí encontrarás todo lo que necesitas saber sobre LCS: Actividades diarias, membresías, gobierno, programas y servicios. También puedes pagar membresías, clases, lboletos para eventos y viajes a través de nuestra página. ¡Síguenos en Facebook, Instagram y Twitter y mantente al día!
24DIRECTORY 2022DID
holidays THE AGUINALDO (Christmas Bonus) This payment is an integral part of the annual salary of full-time and part-time employees including also hold workers and, by law, must be paid before December 20. To calculate the minimum aguinaldo: (weekly salary / 7) X 15 The weekly salary is whatever you pay the employee on a weekly basis, regardless of how many days the employee works per week. If employed for less than a year the aguinaldo is paid proportionately. HOLIDAYS IN MEXICO (not a comprehensive list) Current Board Members President Steve Balfour Vice President Michael Searles Treasurer Tim Boardman Secretary George Radford Director at Large Larry Barnhardt Director at Large Christy Caldwell Director at Large Richard Chase Director at Large Brian Dalziel Director at Large Yolanda Martínez Director at Large Hunter Johnson III Immediate Past President Carole Wolff The LCS board can range in number from 9-13. Coordinators and Managers Children's Art Danielle Pagé Facilities, Activities & Medical Karen Shirack ESL Inez Dayer Finance Emile Badawy Grounds Natalie Neal Library Deborah Elder Membership Farralee Fuller Conecciones Manager Rachel McMillen Post Life Marianne O'Halloran Service Desk Adela Alcaraz Special Events Karla Boentgen Spanish Language Program María de Jesús Neri Student Aid Alfredo Pérez Talking Books Pamela Cantor Information Technology Craig Walker Volunteers Barbara Merchant Webmaster Chuck Ball 2018-2020
YOU KNOW On national holidays all employees, are entitled to the day off. If they must work, they are entitled to double time pay
Marzo 2 Miércoles de Ceniza (Ash Wednesday)
September 16* Día de Independencia (Mexico's Independence Day)
November 21* Día de Revolución (Revolution Day)
December 25* Navidad (Christmas Day) December 31* New Year's Eve * LCS is closed these Mexican Carole Wolff, 2014-2018 Ben White, 2010-2014 Howard Feldstein, 2008-2009 Nancy Creevan, 2004-2007 Charlie Smith, 2002-2003 James Penton, 2000-2001 Mary Alice Sargent, 1998-1999 Vierl Bunnell, 1996-1997 Steve Cole, 1994-1995 Denny Strole, 1992-1993 Jerry Allen, 1990-1991 Arthur Melby, 1989 Cody Summers, 1988 Jerrold Engle, 1987 Erwin Heiman, 1985 Albert Rouse, 1984 Perry Thompson, 1983 James White, 1982 Bill Asper, 1981 David Rudick, 1980 Jay Linday, 1979 Henriette Phillps, 1978 J.C. Osburn, Jr., 1977 George Martin Finch, 1976 John Addison, 1975 Jay Atkins, 1974 Lewis Giffin, 1973 John Addison, 1972 Roland Jones, 1971 George Geyer, 1970 Jack Fagan, 1969 Jack McDonald, 1968 Betty Kuzell, 1967 Howard Hentershee, 1966 George Rice, 1964 Paul Carson, 1963 Don Lavore, 1962 Harry Giles, 1961 Judge Heaton, 1960 C.A. Weekley, 1959 Gus Gleason, 1958 Howard Gordon, 1957 Wallaz Eaton, 1956 Wallaz Eaton/General Hibs, 1955 Dr. Pennock/General Ratay Past Presidents
December 24 Noche Buena (Christmas Eve)
November 1 Día de todos los santos (All saints day) November 2 Día de los Muertos (Day of the Dead)
March 21* Benito Juárez Day April 10 Domingo de Ramos (Palm Sunday) April 15 Viernes Santo (Good Friday) April 17 Pascua (Easter Sunday) May 1* Día de Trabajo (Labor Day) May 10 Día de las Madres (Mexico's Mother's Day) June 19 Día del Padre (Mexico's Father's Day)
on
Joan Aslin* Herb BarbaraEllaIonaTodNeillHebinaHelenJ.JackieJeanJoanSteveEktorVierlMildredAslin*Boyd*BunnellCaranza*ColeDavisDresslar*EnglenGibson*Hoarder*HoodJames*JonsonKupiec*Lavore*Madren
LCS
January 1* Año Nuevo (New Year's Day) January 6 Día de los Santos Reyes (Three Kings Day) February 7* Aniversario de la Constitución (Constitution Day) February 2 Día de la Candelaria (Candlemas) February 14 Día de la Amistad (St. Valentine's Day) February 24 Día de la Bandera (Flag Day)
December 12 Día de la Virgen de Guadalupe (Virgin of Guadalupe Day)
LCS Life Members *Deceased Marguerite Marxsen Arthur Melby* Aurora EdwardCoralieMelbaArleneRichardTerryJuneCodyJoeElizabethMarySteveMarianneMichelO'HalloranPenningAliceSargentSchrader*Schwartz*Summers*Summers*VidalWarmowskiWarmowskiWasey*WhiteWilkes* Paid Staff Executive Director Luis Pacheco Education Director Alfredo Pérez Development Director Diana Ayala Operations Director Adela Alcaraz Communication & Mktg Domitzu Medrano WEC Manager WEC SpanishLibrarianTeacher María de Jesús Neri Book Keeper Vanessa Castañeda Gardener Felipe González Amador HousekeepingContrerasAna Luz Mora Berenice González Celia SandyMaríaLópezHuertaPelayo
Join the team. Be part of those who create history in the communities through their contributions. We need you. Our communities need you.
THE LCS
Our dreams to be turned into reality through everyone's work are: We maintain an average of 40 students per semester within our Student Aid Program. Most of them are university level students. The dream is to transform the program so that, in addition to providing economic support, it can provide a more punctual follow-up of the academic, human development and family needs of its beneficiaries with the intention of generating projects that develop soft skills for life and work.
This year, we dream of generating our own program and didactic material to support the learning of the English language to our Spanish-speaking community. In addition to seeking the appropriate alliance with the corresponding authorities to be able to grant a document that officially supports what we do in the program and the performance of our students. A document that can be useful for work, studies, scholarships, etc. We have initiated the work to create a program that offers experiences to our members, culinary, cultural, travel, educational, etc., where they can discover Mexico and more through their senses.
Numerouscolloquialism.language immersion activities that facilitate the assimilation of the language.
We are in the process of building a team that will take LCS and the education chapter to the next level. We are doing an assessment of our current inventory of programs and activities to determine what continues and can evolve and what we should let go. With this new team, we will elevate the quality of our educational offerings.
Let's make these dreams a reality. Let's make a mark for good.
25 DIRECTORY 2022
Alfredo Pérez Education Director
ESLExperiences
Re-engineering our current Spanish program to move it to a more conversational and guageprogramCreateneeds.accordingbeformat. Spanishpracticalshouldavailabletoeveryonetotheirownacertificationin Spanishlanwithafocus on conversational, grammar and
Last year we started a new tradition for LCS, an informative class on the Day of the Dead and the construction of altars of the dead to commemorateSpanishStudentSupport
DIRECTIONEDUCATION
26DIRECTORY 2022
27 DIRECTORY 2022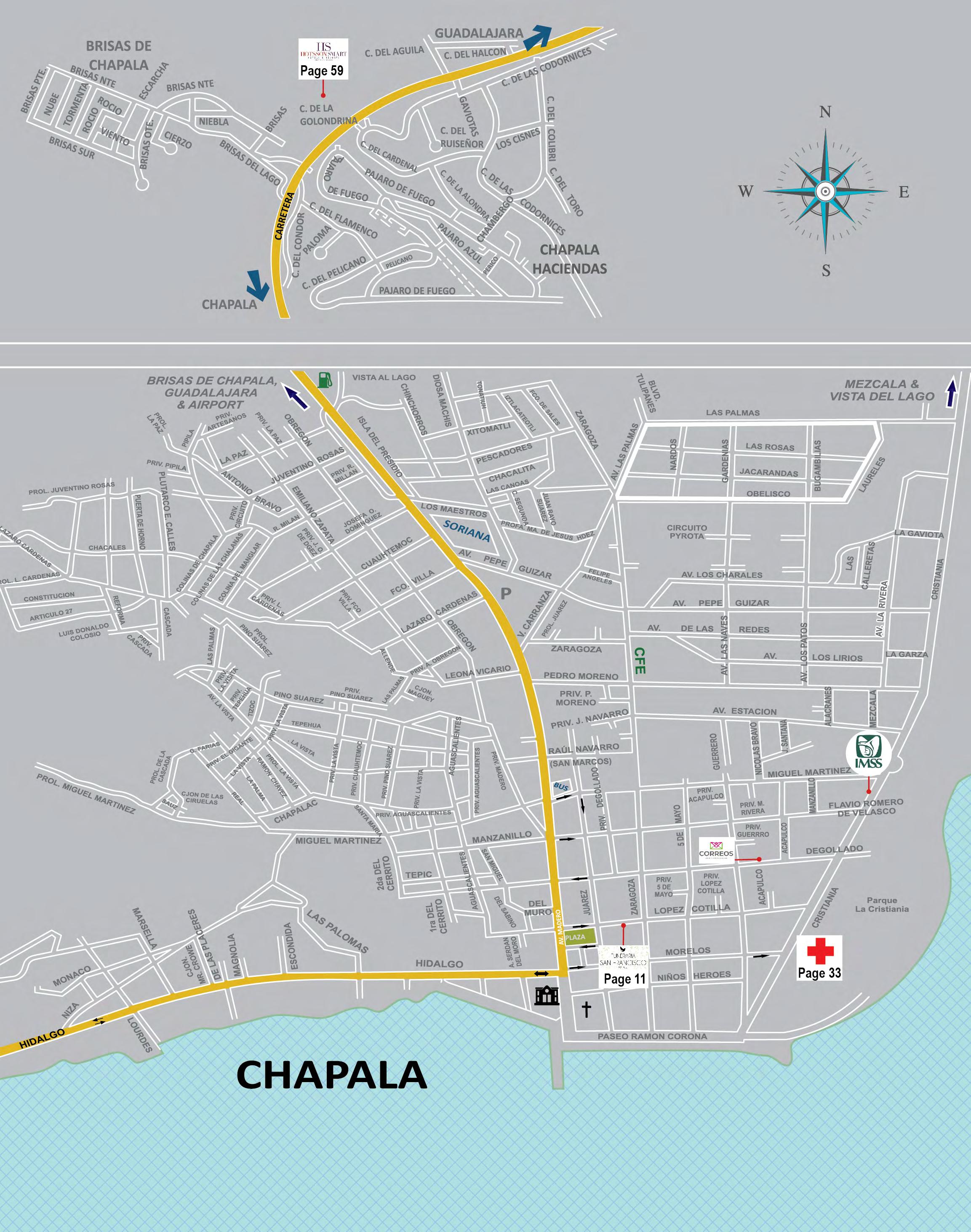 28DIRECTORY 2022
29 DIRECTORY 2022
30DIRECTORY 2022
31 DIRECTORY 2022 COSALÁJUANSANRAQUETCLUB
32DIRECTORY 2022
JOCOTEPEC
33 DIRECTORY 2022
34DIRECTORY 2022
35 DIRECTORY 2022
36DIRECTORY 2022
37 DIRECTORY 2022
38DIRECTORY 2022
39 DIRECTORY 2022
40DIRECTORY 2022
41 DIRECTORY 2022 Begin on Page 42 BAKERIESAWNINGS,AUTOMATICAUTOAUTOAUTOAUTOATTORNEYSASSISTED(seeARTAPPLIANCEANIMALAMBULANCESALTERATIONSALARMSADULTADDICTIONACCOUNTANTSRECOVERYNOVELTIES(SeeSecurity)CARE&WELFARESALES&REPAIRGALLERIES&ARTESANIASalsoGallery-Art&Gifts)LIVING(SeeLegalServices)PARTSRENTALREPAIRSALESGARAGEDOORSBLINDS&CURTAINS&SWEETS BANKS Begin on Page 43 BAZAAR/CONSIGNMENT STORES BEAUTY SALONS & MAKEUP (See also SPAS) BED & BOUTIQUESBREAKFAST(Seealso Art Galleries) BUILDING/ REMODELING MATERIALS CHARITIES, CLUBS & ORGANIZATIONS CURTAINSCOUNSELINGCONSTRUCTION/CONSIGNMENTCOMPUTERCLOTHINGCLEANINGCHURCHESCHIROPRACTORS/SYNAGOGUESSERVICES(AlsoseeBoutiques)SERVICESSTORES(SeeBazaars)REMODELING(seeAwnings,Blinds&Curtains) Begin on Page 44 DRYDOCTORSDENTISTSCLEANING / LAUNDRY ELECTRIC / PLUMBING / SEPTIC ELECTRONICS/ TECHNOLOGY EMBASSIES AND FIREFINANCIALENTERTAINMENTCONSULATES/FINEARTSSERVICESDEPARTMENT FISH FURNITURE/FUNERALFITNESSMARKETS/GYMSHOMESINTERIOR DESIGN GALLERY - ART & GIFTS (See also Art Galleries & Artesanias) GARDENS/ WATER/LANDSCAPING GOVERNMENTGOLFGLASS Begin on Page 45 GROCERYGRILLS HOMEHIGHWAYHEARINGHARDWARESTORESAIDSASSISTANCESERVICES/MAINTENANCE HOMEOPATHY HOSPITAL (See Medical Clinics/ Hospitals) HOTELS & RESORTS (See also B&Bs) IMMIGRATION SERVICES (See also Legal Services) INDEPENDENT LIVING LABORATORIESJEWELRYIRONWORKINSURANCELANDSCAPING/GARDENMEDICAL& WATER LEGAL SERVICES (See also Notaria LOCKSMITHLIGHTINGPublica) LUMBER MAILING SERVICES Begin on Page 46 MEAT & MEDICALCHEESESCARE& SERVICES MEDICAL CLINICS/ HOSPITALS LOCAL MOTORCYCLE TOURS MOVING SERVICES NOTARIA PUBLICA (See also Legal NURSERIES,Services) PLANTS NURSING HOMES (See Assisted Living) NURSING OFFICENUTRITIONSERVICES&SUPPLEMENTS&ARTSUPPLIES PETPESTPAINT/OPTHALMOLOGISTOPTOMETRISTSTOOLSTORECONTROLFOOD,SUPPLIES & GROOMING PHARMACIES (Farmacias) PHONE PHYSICIANS,PHYSICALSERVICETHERAPYDOCTORS Begin on Page 47 RESTAURANTS/RESORTSREALPUBLICATIONSPRINTINGPOSTPOOLSPOLICE(seePLUMBINGElectric/Plumbing/Septic)&SERVICEOFFICEESTATEAGENCIES/REALTORS(SeeHotels,B&Bs)BARS/CAFES Begin on Page 48 RUG SPASSOLARSHOESSECURITYSCHOOLS/SATELITTECLEANINGTVSCOOTERSINSTITUTES(SeealsoBeautysalons & Makeup) TRAVELTRANSLATORSTAXITAXSTORAGEPREPARATIONAGENCIES & TOURS TREE WINESACCESSORIESWATERWATERVETERINARYUPHOLSTERYSERVICESCOMMISSION/SIMAPAEQUIPMENT/FILTERS&&LIQUORS ZOO LCS YELLOW PAGES INDEX 2022 Data was gathered from clients, previous annual LCS directories and the internet. We have done our best to ensure the integrity of the data, but take no responsibilities for any errors. To inform us of an error or omission please directorio@lakechapalasociety.comcontact:
42DIRECTORY 2022 ACCOUNTANTS Asesores Unidos S.C., Ajijic 333-343-9814 Duran, Aurturo,Chapala 331-014-9124 Escamilla y Asociados, Ajijic RodolfoChapala376-766-0298376-765-6609RiveraOrtigoza,Ajijic376-766-1020 ADDICTION RECOVERY PROGRAM Al-Anon 376-106-1282 (See ad on page 33) Alcoholics (Seewww.aalakechapala.orgAnonymous,adonpage33)
ALARMS (See Security) ALTERATIONS Fiaga Boutique y Galeria, Ajijic 376-766-0387 Olga's, Ajijic 376-766-1699
Car City, Riberas del Pilar 376-765-2550
QuickSanBlinds,Antonio Tlay. 376-766-3091
Panaderia Scandinavia, Ajijic 376-766-0604
The Bagel Place, Ajijic 376-766-0664
Marisa, Plaza Ajijic, 376-766-2824
Ohana Assisted Living, San Juan Cosala 387-761-0403
BBVA Bancomer, Ajijic 376-766-2028 Chapala 376-765-7701
HSBC, Ajijic 376-766-1484
Belva & Enrique Velazquez
Shangri-La Retirement Living Facility, San Antonio Tlay. 376-766-1359
Pasteleria Francesa, Ajijic 376-766-3399
AUTO RENTAL
The Moon Adult Community, Ajijic 376-766-0939
ADULT NOVELTIES Wildes Dildoria, Ajijic 331-564-4669
ATTORNEYS (See Legal Services) AUTO PARTS Auto Zone, San Antonio Tlay. 376-766-5637
Riberas del Pilar 376 765-4800/06
Fernandos Auto Detailing Service, Ajijic 376-766-3732 page 33)
La Valentina,West Ajijic 376-766-5179
Adult Children of Alcoholic & Dysfunctional Families 376-766-4409 Hacienda del Lago Treatment Center, Villa Nova 800-713-7144 Overeaters Anonymous 376-106-1199 Rehabilitation Center Nueva Alegria, Ixtlahuacan 331-266-3427
Lakeside Care, Jaltepec 331-406-5253 Mi Casita, San Antonio Tlay. 376-106-2081
ASSISTED LIVING (See also Medical Care/Services) Alicia's Convalescent Home, Ajijic 376-766-1194 (See ad on page 58) Casa Anastasia Care Home, Riberas del Pilar 376-765-5680 El Chante Assited Living 387-763-2555
La Casa Nostra, Riberas del Pilar 376-765-3824
Linea Professional Rent a Car, Ajijic 376-766-2555 S & S Auto, 376-765-4800
AUTO REPAIR Auto Repair by Ron, Chapala 376-765-6387
MisterRiberasMofles,delPilar, 376-765-3162 Orma Autopartes Chapala, Riberas del Pilar 376-106-1000 Auto Zone, San Antonio Tlay. 376-766-5637
FRATS Auto Tech Solutions, Chapala 331-139-8539 Montoya Auto Parts, Riberas del Pilar 376-765-3242 Multiservicio Automotriz Escalera Riberas del Pilar 376-765-4424 Pablo's Garage, West Ajijic 376-766-4347 Taller R. Francisco 376-765-5807 AUTO SALES Car Wash RiberasMoyoyo,delPilar 331-269-2696 Subaru Spanish 33-8000-3000 Guadalajara English 333-191-5111 AUTOMATIC GARAGE DOORS Antonio Leal, Ajijic 333-157-6536 Automatic Garage Door Openers, 376-766-4973 AWNINGS, BLINDS & CURTAINS Riberas del Pilar 376 765-4800/06 Cortinas de la Riberas, San Antonio Tlay. 376-766-2707 Cortinas y Lonas Mexico, Ajijic 376-766-0045 Hunter Douglas, San Antonio Tlay. 376-766-0026 Interior Design Axixic 331-942-7429 (See ad on
Banco Monex, Ajijic 376-766-3754
CIBanco, Ajijic 376-766-1642
Colibri Garden 376-765-4412
Jazmin Cortinas, Ajijic, 376-766-1212
Penthouse Gallery, Ajijic 376-766-3543 Sol Mexicano, Ajijic 376-766-0734 Zaragoza Art Gallery, Ajijic 376-766-0573
Autotransportes Beboys, 376-765-6393 Chapala 333 -105-1698 Lake Chapala Golf Carts, Ajijic 376-766-1063
ARTE STUDIO 376-766-0162
Fine art in watercolors, oils, acrylics, pen & ink. Photography, calendars, note cards & art classes. 16 de Septiembre #7, Ajijic. belva@laguna. com.mx www.mymexicoart.com
BANKS Actinver, Ajijic 376-766-3110
BAKERIES & SWEETS
(See ad on inside back cover) Banamex, Chapala 376-765-2271
Lilifher Deli Bakery, Ajijic 376-766-2339
Riberas del Pilar (See ad on page 51) Galeria di Paola, Ajijic 376-766-1010 Huizache, Ajijic 331-341-7836 (See ad on page 51) La Flor de la Laguna, Ajijic 376-766-1037
The Penthouse, Riberas del Pilar 376-765-4521
La Pueblita 375-688-1705 Chapala 332-728-5534
AMBULANCES Red Cross (Cruz Roja), Chapala Emergency 911 or 376-765-2308 (See ad on page 33) ANIMAL CARE & WELFARE (See also Pet Food, Supplies & Grooming, also Vets) Tails of Mexico, Jocotepec 387-761-0041 Lakeside Friends of the Animals AC, Riberas del Pilar 376-765-5544 Lakeside Spay & Neuter Ranch & Adoptions 376-766-1141 Lakeside Wildlife Rescue & Rehabilitation 376-765-4916 Lucky Dog, Chapala 331-300-7144 (See ad on page 33) APPLIANCE SALES & REPAIR El Tio Sam's, Ajijic 376-766-5664 Riberas del Pilar 333-153-9868 Electroventa,Riberas del Pilar376-765-2222 Refrigeracion Guzman, San Antonio Tlay. 376-766-0655
ART GALLERIES & ARTESANIAS (see also Gallery-Art & Gifts) Alfredo's Galeria, Ajijic 376-766-2980 ArteRiberasAmanecer,delPilar 376-765-2090 ArteSanMexicano,AntonioTlay. 376-766-1349 Casa Mexicana, Chapala 376-754-4383 Efren Gonzalez Art Gallery, Ajijic 376-766-5381 Diane Pearl Gallery 376-766-5883
Nursing Home Lake Chapala, Riberas del Pilar 376-766-0404
MisterRiberasMofles,del Pilar, 376-765-3162 Orma Autopartes Chapala, Riberas del Pilar 376-106-1000
Democrats Abroad Mexico, Lake Chapala Votefromabroad.orgLakeChapalaVOTE@gmail.comChapter(Seeadonpage35)
CHARITIES, CLUBS & ORGANIZATIONS
Alvarez Quick Clean, Riberas del Pilar 332-237-9587
Lake Chapala Unitarian/Universalist Fellowship, Riberas del Pilar 376-766-1458
Lakeside Presbyterian Church, Riberas del Pilar 376-106-0853
La Sala de Smokee, Ajijic 376-766-5946
BOUTIQUES (See also Art Galleries) Arati Para Ti Boutique, Ajijic 376-766-0130 Fiaga Boutique y Galeria, Ajijic 376-766-1816
The Clean Spot 376-766-5444
La Bella Vida, Ajijic 376-766-5131
Alfredos Galeria, Ajijic 376-766-2980 Barbara's Bazaar, Ajijic 376-766-5978 (See ad on back cover) Kisch Bazaar, Ajijic 331-266-7617 Mia's Boutique, Ajijic 333-722-8944 La Sala de Smokee, Ajijic 376-766-5946 Make It Cash, Ajijic 333-189-1271 Tepehua Treasures, 755-763-5126
Mia's Boutique, Ajijic 333-722-8944
Chapala Sunrise Rotary Club, A.C. Chapala, president.csrc@gmail.com
In Touch Clinic 376-766-4522 Valerie Rhoda, M Ed, HEVA490627CT3 35+ years experience. Helping People live more effectively. Individuals, couples, care giving, divorce, grief, aging, retirement, cross-cultural adjustment. vhrhoda@gmail.com
BUILDING/MATERIALSREMODELING
Rotary Club of Ajijic, A.C. Ajijic rotariocarole@gmail.com
BEAUTY SALONS & MAKEUP (See also SPAS) Christine's, Ajijic, 376-106-0864 Edith's Intl Salon, Ajijic 331-310-9372 Estetica Paty, Ajijic 376-766-1505 Estetica Yoly's Unisex, 376-766-2260 Ajijic (See ad on page 37) Estilizame,SanAntonio Tlay. 331- 440-9990 Gloriosa, Ajijic 376-766-3372 Gloss Nail Salon, San Antonio Tlay. 376-766-0375 Hair by Sasha, Chapala 376-765-2223 New Look Studio, San Antonio Tlay. 376-766-6000 Panache, Ajijic 376-766-2228
STORES
Lake Chapala Jewish Congregation, Riberas del Pilar 376-765-2668
SIKA Sealers & Waterproofing 376-766-5959
Bingo RiberasLago,dePilar 376-766-4830 (See ad on page 35) Casa Hogar/ Hope House, Ixtlahuacan 376-762-0032
Seventh Day Adventists, Riberas del Pilar 376-766-5708
Teknoventanas, Chula Vista 376-766-0387
Centro Amor en Accion (Love in Action), Chapala 376-766-7409
BED & BREAKFAST (See also Hotels/Resorts) Adobe Walls Inn, Ajijic 376-766-1296 Ajijic Inn (See+1-760-218-8209adonpage37) Casa Flores, Ajijic 376-766-5493
SpringRiberasClean,del Pilar 376-765-2953
376-766-0920 UVA Scholarship Fund 376-766-2932 CHIROPRACTORS Chiropractic Center, Ajijic 376-766-1973 Phariss Chiropractic and Total Health Center 387-761-0507 CHURCHES / SYNAGOGUES Abundant Life Church, San Antonio Tlay. 441-417-7038 Christ Church Episcopal, San Antonio Tlay. 376-766-2495 Church of Jesus Christ of Latter Day Saints, Riberas del Pilar 376-765-7067 Lake Chapala Baptist Church,
CLEANING SERVICES
43 DIRECTORY 2022 Little Chapel by the Lake, Carretera Chapala/Ajijic no.10 Chula Vista, San Antonio Tlayacapan Sunday Service at 11 am Questions 376-766-2538
Bohemia 332-602-8487
Toastmasters Riberas del Pilar 376-765-2925
Intercam Banco, Ajijic 376-766-5978 (See ad on page 39) Multiva, Ajijic 376-766-2499 Santander. Chapala 376-765-2310
Lakeside Jewish Community Shiva Committee 376-766-3728
Los Niños de Chapala y Ajijic 376-765-7032 Have Hammers - Will Travel A.C. Riberas de Pilar 376-766-4830 (See ad on page 35) Niños Incapacitados de Lago www.programaninos.com(Seeadonpage36)
Casa Tres Leones, Ajijic 331-350-6764 (See ad on page 60) Casa del Sol Inn, Ajijic 376-766-0050 Casita Montaña, Ajijic 376-766-5513
Escuela Para Niños Especiales, Jocotepec 387-763-0843 Feria Maestros del Arte 331-098-4850 Lake Chapala Shriners 331-017-1724
Axixic Masonic Lodge, Ajijic 376-766-4100
Tepehua Centro Comunitario, Chapala 376-763-5126
Estrellitas Inn, Ajijic 376-766-0917 Garden of Dreams 376-766-1027 (See ad on page 34)
Steam Clean, Ajijic 332-385-0410
Mi Mexico Galleria/Boutique, Ajijic 376-766-0133
CLOTHING (Also see Boutiques)
Royal Canadian Legion, 331-758-0676
Riberas del Pilar Todo bueno, 331-016-0619 Riberas del Pilar (See ad on page 35) Upscale Resale Bazar
AlmaSanGutierrez,Antonio Tlay. 331-636-0099
Women's
BAZAAR/CONSIGNMENT
Coop, Ajijic 376-766-1292 COMPUTER SERVICES AxixicNet, Ajijic 376-766-1816 Computerland, Riberas del Pilar 376-766-7595 Easy Tech, 333-598-3263 Lakeside Compu Shop + Repair332-340-7501 Mike the Computer Guy, 376-765-4156 Samuel ComputerKovacService, 376-765-4439 CONSIGNMENT STORES (See Bazaars) CONSTRUCTION/ REMODELING Benjamin Moore 333-366-8979 Guadalajara (See ad on page 60) Comfort Solutions 331-228-5377 Francisco de Rio 333-235-8536 (See ad on page 56) General Home Services, 331-520-3054 Roberto Milan, Architect, 376-766-3771 Servicios Aguilar 333-393-4991 (See ad on page 56) WarwickChapalaConstruction, 376-765-2224 COUNSELING CURTAINS (see Awnings, Blinds & Curtains)
Riberas del Pilar 376-688-1160
Ajijic Society of the Arts (ASA) 376-766-2249 American Legion Post # 7, Chapala 331-358-8944 American Legion Post # 9, 376-763-5126
La Flor de la Laguna, Ajijic 376-766-1037
San Andres Catholic, Ajijic 376-766-0922
St. Andrews's Anglican Church, Riberas del Pilar 376-765-3926
La Flor de Laguna, Ajijic 376-766-1037
O'Rourke Investment Funds, Ajijic 376-766-0152 Efficient Wealth Management, 376-766-4836
Aluminio y Cristales, Chapala 376-765-5326
44DIRECTORY 2022
FIRE DEPARTMENT Fire Department and Civil Rescue Emergency 911 Ajijic/Chapala 376-766-3615 Jocotepec 387-763-1804
City Hall, Ajijic 376-766-1760
Health Department, Chapala 376-765-2623
Riberas del Pilar (see ad on page 34)
GardenRiberasThings,delPilar 376-765-2398
Vidrieria Viluma, Ajijic 376-766-0064
Sol Mexicano, Ajijic 376-766-0734
Vida verde 376-106-0884
Arden RiberasMuebles,delPilar 376-765-3540 (See ad on page 40) ArteRiberasAmanecer,delPilar 376-765-2090 Calli Intra Muros, Ajijic 376-766-5922
Dental del Lago 376-766-4503 Martha Medina Corona 376-766-3897 Root Canal, Periodontics, Implants, Orthodontics. Constitución 27A, Ajijic, corner with Marcos martha.medina.c@hotmail.comCastellanos.
ENTERTAINMENT / FINE ARTS BRAVO! Theatre, 331-045-9627 Lakeside Little Theatre, 376-766-0954 San Antonio Tlay. (see ad on page 34)
Garden Store, Landscaping design, Ajijic 376-766-1192
Tao Muebles y Decoracion, Chapala 376-765-7078
FURNITURE/ INTERIOR DESIGN Alter Furniture, Ajijic 376-106-0590
Moreh Funeral Services, Riberas del Pilar 376-765-4546
Arte Para Ti, Ajijic 376-766-1153
Cathy Chalvinag (See ad on page 51)
Consumer Protection Agency (PROFECO) 800-903-1300 Customs, Guadalajara 333-688-5587
Studio 18 Art Gallery, Ajijic 376-766-3745
Guadalajara Country Club, Guadalajara 333-817-2858
IMSS Chapala 376-765-2240/4900
Chapala 376-765-5600
DENTISTS Abraham Waxtein 332-593-5373 (See ad on page 55) Ajijic Dental Clinic, Ajijic 376-766-3682 (See ad on page 3) C.D. Maria Luia Luis Villa, Ajijic 376-766-2428 C.D. Sandro Anaya Mora, Chapala 376-108-0977 Chapala Dental Care, 376-765-5584 Dental Express, Ajijic 376-106-2080 Lake Chapala Dental Group, Riberas del Pilar 376-108-1707
Consulate of GuadalajaraSweden, 333-777-4412 Consulate of GuadalajaraSwitzerland, 333-833-4122 Consulate of United States, Guadalajara 333-268-2100 Embassy of Canada 555-724-7900 Embassy of United Arab Emirates Embassy555-207-0025ofUnited Kingdom 551-670-3200 Lakeside UK Consular Agent, Ceri Dando BEM 333-139-4314 Embassy of United States 555-080-2000 Emergency 800-681-9374 Social Security fbu.guadalajara@ssa.gov
FISH MARKETS Costa Alegre Fish Market, Ajijic 376-108-1087
Muebles San Francisco, Chapala 376-765-5771
GOVERNMENT
Di Paola, Ajijic 376-766-1010
Ramos Origel Jesus, Jocotepec 387-763-0287
Chamber of Commerce, Ajijic 376-766-3528
Family Fitness Center, Ajijic 376-108-1557 Fit for Life, 331-546-0228 Zona Fitness, Riberas del Pilar, 333-829-5950
Casa Funeral Chapala, Chapala 376-765-4425
Funeraria San Francisco, Chapala 376-765-2053 (See ad on page 11) San Miguel Funeral Home, Guadalajara 333-825-1556
GALLERY - ART & GIFTS (See Art Galleries & Artesanias)
Huizache, Ajijic 331-341-7836 (See ad on page 51) Zen Seed 376-766-0360
Jocotepec 387-763-1804
Vivero Wabisabi, Ajijic 332-801-7499
GOLF Atlas Country Club, Guadalajara 332-257-1919
Country Club de Chapala, 376-763-5136
La Flor de la Laguna, Ajijic 376-766-1037
LEEND, Dentistry & Specialties, Ajijic 376-688-1027 (see ad on page 55) MC Dental, Riberas del Pilar 331-850-8664 Odonto Clinick, Ajijic 376-766-5050 Odontology Depot, Ajijic 376-766-4202 DOCTORS (See Physicians, Doctors, Surgeons/ also Medical Services) DRY CLEANING / LAUNDRY Expert Cleaners, Ajijic 376-766-4677 ELECTRIC / PLUMBING / SEPTIC ELECTRIC CFE(Power Company) CFE376-765-2509Repair071CarlosRamirez 376-765-5597 Cel. 333-903-5891 ELECTRONICS/ TECHNOLOGY Coppel, Chapala 376-766-6233 Electronica Centro Pionero, Chapala 376-765-4294 Steren Electronic Solutions, Ajijic 376-766-0599 Teleservicio Calcario, San Juan Cosala 387-761-0379
Civil Protection, Ajijic 376-766-3651 Chapala 376-765-2851
EMBASSIES AND CONSULATES Consulate of GuadalajaraCanada, 331-818-4200 Consulate of Germany 555-283-2200 Consulate of South Africa, Guadalajara 333-825-7570
Pescaderia Las Playas, Ajijic 376-755-5294 FITNESS / GYMS AquaticRiberasFitness,delPilar 376-766-4254
HomeRiberasDecor,del Pilar 376-106-0856 MueblesRiberasNomad,delPilar 376-765-6602
La Bella Vida, Ajijic 376-766-5131
Uou Furniture, Ajijic 376-106-1618
Chula Vista Country Club, 376-766-2515
FINANCIAL SERVICES Acesores Unidos, 333-343-9814 IAM, Lakeside 376-765-5273
Las plantas de Emilia, 333-196-7910 Ajijic 333-955-3440 Rain Forest 331-241-9773
GLASS Aimar Vitrales, 331-741-3515
From Mexico 001 883-772-1213 Embassy of Venezuela 555-203-4233
GARDENS/ WATER/LANDSCAPING Chapala Tree service 376-762-0602 (see ad on page 57) Garden Center, Ajijic 376-765-5973
Jocotepec 387-763-0784 San Juan Cosala 387-761-0358
DIF (Social Services) Ajijic 376-766-0680 Chapala 376-765-3349
FUNERAL HOMES
HOME SERVICES / MAINTENANCE Handyman Services, 331-520-3054 Home Services, S an Antonio Tlay. 376-766-1569 JP Services,SanAntonio Tlay. 333-968-2938 Zaragoza's Best Maintenance, Ajijic 376-766-1480
Shangri-La Retirement Living Facility, San Antonio Tlay. 376-766-1359 The Moon Adult Community, Ajijic 376-766-0939
Undima Diagnostic Imaging, Chapala
Simply Gardens, Ajijic
Legalize Cars legalizecars@gmail.com
Hacienda del Lago, Ajijic 376-766-0907
Lakeside Medical 376-766-0395 IRONWORK El Tempisque Herreria, Ajijic 376-766-2322
Rain Forest Jardineria Integral, Ajijic
El Pequeno Hotel, Chapala 331-353-3857
JWL Lighting, Ajijic 376-766-1064
Cerrajeria Casillas, San Antonio Tlay. 331-021-6637
S & S Auto, Riberas del Pilar 376-765-4800 TioCorp Inc., San Antonio Tlay. 376-766-3978 (See ad on page 40)
Chapala Law, Chapala 376-765-7553
HEARING AIDS Oir bien 332-945-3267 (see ad on page 6) Oticon OPN 376-766-4435
Remote Online Notary in Florida Selecia Young-Jones 904-333-7311 (see ad on page 61) Solbes & Solbes Abogados, Riberas del Pilar 331-520-5529 (see ad on page 61) LIGHTING
Laboratorio Clinico, Ajijic
IMMIGRATION SERVICES (See also Legal Services) Verónica Muñoz, Ajijic 333-157-9472 (See ad on page 7) Alvaro Becerra Sanchez, 333-201-3123 (see ad on page 7)
Herreria y Aluminio Unzueta, Ajijic 376-766-0041 Nuevo Ajijic Herreria 331-120-5126
GROCERY STORES El Granero, Ajijic 376-766-3862 Pancho's, Riveras del Pilar 331-868-6476 Supermarket el Torito, Ajijic 376-766-2202 Superlake,SanAntonio Tlay. 376-766-0174 The Root Side 331-010-3547 (see ad on page 9)
Attorney at Law 33 1073 8553 (see ad on page 13)
Cerrajeria Aragon, Chapala 376-765-3252
Alvaro Becerra Sanchez, 333-201-3123 (see ad on page 7)
MAILING SERVICES
(see ad on page 57) Garden Center, Ajijic
HIGHWAY ASSISTANCE Green Angels 078 Tow Truck (Gruas) 376-765-3058376-765-4280
Handy Mail, San Antonio Tlay. 376-766-1569
INSURANCE Bellon Insurance, 333-662-6915 San Antonio Tlay (See ad on page 49) Boomers in ava@boomers-in-paradise.orgParadise(Seeadonpage 49) Lakeside Insurance, 333-106-6982 (See ad on page 8)
Real de Chapala, Ajijic 376-766-0007 Hotsson Hotel, Chapala 376-765-8120 (See ad on page 59) VillaChapalaMontecarlo, 376 765-2120/2014 Villa San Francisco, Chapala 376-765-3676
Hotel Italo, Ajijic 376 766-2589/2221
HOMEOPATHY Farmacia Unica, La Floresta 333-190-0010 Gabriel Garcia, M.D., Ajijic 333-841-0553 Martini, Patricia 333-474-5538 Monica Flores, Ajijic 376-766-4534 Prasad Health Foods, Ajijic 376-766-0006 HOSPITAL (See Medical Clinics/ Hospitals)
Lake Chapala Inn, Chapala 376-765-4786
Laboratorio de Analisis Clinicos y Bacteriologicos, 376-766-1563 376-766-0398 376-765-3431 376-762-0602 376-765-5973 331-241-9773 376-766-3843 Legal, Ajijic 376-766-1654 Ajijic Legal and retirement services, San Juan Cosala 331-172-1724 Albez Law Firm, Guad. 333-613-8195
LEGAL SERVICES (see also Notaria Publica) ABC
LANDSCAPING, GARDEN & WATER Chapala Tree Service
Felipe González 331-862-6230
HomeRiberasDecor,del Pilar 376-106-0856
HOTELS & RESORTS(See also B&Bs) Adobe Walls Inn, Ajijic 376-766-1296 Ajijic Guest House, Ajijic 376-766-2149 Ajijic Plaza Suites, Ajijic 376-766-0383 Ajijic Suites, Ajijic 376-766-1920 Balneario San Juan Cosala, 387-762-0302 CaboBarraBlanco,deNavidad 315-355-6495 Casa Blanca Hotel, Ajijic 376-766-3842 Casa Mis Amores, Ajijic 376-766-4640 Cosala Grand, San Juan Cosala 387-761-0202 (See ad on page 63)
Danza del Sol, Ajijic 376-766-0220 El Chante Spa Hotel 387-763-2606
Parker Insurance Service, Riberas del Pilar 376-765-4070 (See ad on page 61) Protex Intl. 800-681-6730
LUMBER Madera y Triplay, Ajijic 331-292-5134
Real Ortega & Sons, Chapala 376-765-2404
Hotel Casita Montaña 376-766-5313 Hotel and Suites (918) 985-4089 Hotel El Perico,Chapala 333-142-0012
La Nueva Posada, Ajijic 376-766-1444 Quinta Quetzalcoatl Hotel, Chapala 376-765-3653
Jocotepec 331-862-9016
Go Lab, Riberas del Pilar 376-106-0881 Hospital Ajijic, Ajijic 376-766-0500 isi Lab, Ajijic 376-766-1164
HARDWARE Aceros y Materiales Hmos. Lopez, Ajijic 376-766-0172 Ferreterías Calzada, Chapala 376-765-3840 La Casa del Plomero, Ajijic 376-766-1546 Materiales Jara, Ajijic 376-766-0918
Ajijc
LOCKSMITH Armando Cardenas, Ajijic 376-766-3003
Herreria Artistica Nunez, San Antonio Tlay. 376-766-3777
45 DIRECTORY 2022 Jocotepec 387-763-0386 Immigration, Chapala 376-765-7645 Police, Ajijic 376-766-1760 Chapala (Main Office) 376-765-4444 Post Office Ajijic 376-766-1888 Chapala 376-765-2083 SIMAPA (Water), Ajijic 376-766-0423 Chapala 376-765-2926 Transito (Traffic Police) Chapala 376-763-4747 Jocotepec 387-763-0324 GRILLS Napolean, Ajijic 376-766-6153
Casa Anastasia Care Home, Riberas del Pilar 333-452-5864
LABORATORIES - MEDICAL CHOPO/CARE Labs, Riberas del Pilar/GDL 376-765-4805
INDEPENDENT LIVING
MOVING SERVICES
MOTORCYCLE TOURS - RENTALS Riders of the Sierra Madre, 331-604-5701
NOTARIA PUBLICA (see also Legal Services) Adriana Villaseñor Pujol, Villa Nova 376-766-2689
Chapala Med Center 376-766-4435
DanVet, Chapala 376-765-7060
Pinturas Berel, Ajijic 376-766-2311
46DIRECTORY 2022
MEDICAL CLINICS/HOSPITALSLOCAL
Hospital Ajijic, Ajijic 376-766-0662 Hospital General Regional de Jocotepec, El Chante 387-763-1234 Hospital San Antonio 376-689-0911 (See ad on page 4 & 5) Ribera Medical Center 376-765-8200
PHYSICIANS / ANGIOLOGISTDOCTORS
NUTRITION & SUPPLEMENTS DAC Natural Pharmacy, Chapala 376-765-3058 La Abejita, Ajijic 376-766-4588
Antonio Basulto Ruiz (#1), Chapala 376-765-2111
NURSERIES, PLANTS Flora Exotica, San Antonio Tlay. 376-766-1633
Las Palmas, San Antonio Tlay. 333-170-1776 Las plantas de Emila, 333-955-3440 Ajijic 333-196-7910
Barbara's Bazaar, Ajijic 376-766-1824 Truck & men available for your local moving needs. Experienced workmen – Reasonable rates. Stop in: Independencia #7, Ajijic (See ad on back cover) Ishop Mail, San Antonio Tlay. 376-766-1933 (See ad on page 12) Sol y Luna Logistics, Ajijic 376-766-5850
PEST CONTROL Exterminio, 376-765-3237
Furry Friends, 376-765-5431 Lakeside Friends of the Animals, Riberas del Pilar 376-765-5544
Vivero Azucena, Ajijic 376-766-4289ViveroPlaza, Riberas del Pilar Vivero044-484-4974SanAntonio, San Antonio Tlay 376-766-2191
Prasad Health Foods, Ajijic 376-766-0006 Rosario Bedoya Berg 331-928-3438 Unica Farmacia Alternative, La Floresta 376-766-0523 OFFICE & ART SUPPLIES Copy Ribera, Ajijic 376-766-1727 Papeleria Hidalgo, Ajijic 376-766-0501 Papeleria Trinidad, San Antonio Tlay. 376-766-2400 OPTOMETRISTS Claravision/Luz Maria Zepeda, OD, Ajijic 331-411-1178 (See ad on page 7) OPTHALMOLOGIST Camacho Choza, Dra. Claudia, Chapala 333-403-3857 Alta Retina, Mirasol 376-688-1343
PAINT/ TOOL STORE Benjamin Moore 333-366-8979 Guadalajara (See ad on page 60) Casther, Chapala 376-766-0918
Dee's Pet Hotel, 331-765-7074
(See ad on pages 52 & 53) Torres González David 331-839-9022 Moreno376-689-0911Gutiérrez Francisco 376-766-1870, 376-766-5425 Quality Care 376-766-5425 (See
Maskota's Lake Veterinaria, Ajijic 376-766-0287
MEAT & CHEESES
Quiroz Waterproofings & Paints, La Floresta 376-766-2311
PHARMACIES (Farmacias) Telmex, Ajijic 376-766-2331 376-766- 2132 Repair 050 PHYSICAL THERAPY Gaitan, Maria Dolores 333-451-6022
Best Mexico Movers US/CAN 915-235-1951 (See ad on page 9) Lake Chapala Moving 376-766-5008 (See ad on page 9) Strom-White Movers, Ajijic 376-766-6153
Pinturas Prisa, Ajijic 376-766-4145
MEDICAL CARE & SERVICES (See also Assisted Living & also Physicians) Cardiovascular Solutions 376-766-1870 Casita Montaña Medical Center, Ajijic 376-766-5513 Lake Med Center, Medical Equipment & Supplies, Ajijic 376-766-2088 Lakeside Health Specialists 376-766-4800 OxiReyes Oxigeno Medicinal, Riberas del Pilar 376-765-5040 Red Cross (Cruz Roja), 376-765-2308 Chapala (See ad on page 33) SkyMed 333-661-3402 (See ad on page 56)
Carnicerias Mr Bull, Ajijic 376-766-3083 Los 3 Butchery, Ajijic 333-171-1897 Philfer Deli/Bakery, Ajijic 333-724-0232 Tony's 376-766-1614
Farmacia Cristina, Ajijic 376-766-7587 Farmacia Express, Chula Vista 376-766-0656 Farmacia Express II, San Antonio Tlay. 376-766-0656 Farmacia Guadalajara Ajijic 376-766-2156 Chapala 376-765-3010 Jocotepec 387-763-1412 San Juan Cosala 387-763-2861 Farmacia Maskaras, Riberas del Pilar 376-765-5827 Farmex, Riberas del Pilar 376-765-5004 PHONE SERVICE
Fumi-Tech, Ajijic 376-766-1946 Mosquito Control, 331-398-7699 PET FOOD, SUPPLIES & GROOMING (See also Animal Care/Welfare, also Vets)
(See ad on page 9)
ad on pages 54) COSMETIC/ PLASTIC SURGEONS Bimbeza, Dr. Sergio Aquila, Plastica-Lift, Chula Vista 376-108-0595 Hernandez, Santiago R. 376-766-4435 Villaran, Dr. Ben, Ajijic 376-766-4871 Rojas Macedo Antonio 332-835-2189 DERMATOLOGIST Bañuelos Díaz Daniela 376-766-1870 Dermika376-766-5425Centro Dermatological, Ajijic 376-766-2500 Reyes, Dr. Raul, Chapala 376-766-2400 EAR-NOSE-THROAT (Otolaryngologist) Ochoa, Dr. Alberto, Ajijic 376-766-2428 Chan Valle Guadalupe 333-105-4232 376-689-0911
Luis Enrique Ramos Bustillos (#2), San Antonio Tlay. 376-766-0190 Jorge Luis Ramos Uriarte (#115 GDL), Chapala 376-765-4166
Ajijic Meat Market, Ajijic 376-766-4554
Juan Jose Rodriguez Aviles (#4), Chapala 376-765-4768
Riberas del Pilar 376-688-1156 Ajijic 376-766-0918 San Nicolas de Ibarra 376-106-2290 Jocotepec 387-763-0947 Jocotepec 387-763-0253 (See ad on page 62) Pinturas Berel, Ajijic 376-766-2311 Pinturas Prisa, Ajijic 376-766-4145 Quiroz Waterproofings & Paints, La Floresta 376-766-2311
Sergio Ernesto Macias Avila (#5), Chapala 376-765-4510 Juan Carlos Lopez Jara (#1), Jocotepec 387-763-0282
NURSING HOMES (See Assisted Living) NURSING SERVICES Lake Med Center, Ajijic 376-766-2088
Janelle's Garden, Ajijic 376-766-1616
INTERNIST Garcia, Dr. Carlos, 376-765-4805 Flores Paytuví Ana 376-766-1870,Gabriela 376-766-5425
Coldwell Banker Chapala Realty376-765-3676
Go Bistro, Ajijic 333-502 6555 Gosha, Ajijic 376-766-2121
Real Estate
Jocotepec
Ministerio Publico 376-766-2415 376-765-4747 del Riberas del 376-108-0396 Mundo del Ajijic 376-766-0060 Ajijic 376-766-1192 Chapala 376-766-6809 387-763-0322 Gráficas 376-108-0405ChulaVista 376-766-5583 (See 766-765-3535 376-766-1562 376-766-2077 (See México 376-766-1161
TRAUMATOLOGY Gonzalez Úrzua Alvaro 376-689-0911 Gonzalez Ross Alvaro (back specialist) 376-689-0911, 333-814-7420 UROLOGIST Garcia Espinosa Francisco 376-689-0911
PRINTING Ai Soluciones
Transito
ad on page 10) All-in-1
Century 21, Access Mex Chula Vista 376 766- 2612 /13/14
Continental Realty, Ajijic 376-766-1994 (See ad on page 10)
Agua,
ad on page 60) El Ojo del Lago, Chapala ojodellago@prodigy.net.mx376-765-3676 Guadalajara Reporter, www.theguadalajarareporter.net376-766-3338 La Pagina,
Portillo Osorio Emma Gabriela376-689-0911 Ramos Iliana 376 766-1870, 376-766-5425
Jitomate Gourmet, Ajijic 333-597-3076
Home Services, General Contractor,
REAL ESTATE AGENCIES/ REALTORS Ajijic Homes 4 Rent
Fenix Real Estate, 376-766-1776
Lago,
Morales Rivera, Dr. Teresa, Jocotepec 387-763-1088 Rodriguez, Dr. Alfredo, Hospital Ajijic 376-766-0662
ORTHOPEDIST Martínez Sandoval Gabriel 376-766-5425376-766-1870
Chapala Realtors, 376-766-7000
San Antonio(SeeTlay.ad on inside front cover) Four Seasons Homes 376-766-5931
ONCOLOGIST Herrera Pérez Diego 376-766-5425376-766-1870
Emilias, Ajijic 331-097-3133
Delicias, Chapala 376-765-5021
Chac Lan Restaurant & Bar, San Juan Cosala 387-761-0326
China Inn, Jocotepec 387-763-3155
El Fogon de Charlotte, Ajijic 376-766-9764
RESORTS (See Hotels, B&Bs)
OPHTHALMOLOGY Diaz Robles Daniela 331-845-9562 Díaz Salazar Mariana Xacil 376-766-5425376-766-1870
García Buenrostro Fabián 376-766-5425376-766-1870
El
SURGEONS CARDIOLOGISTS Briseno Garcia, Dr Hector A, 376-766-1870 Dante Lara, Lakeside Cardiology Group, Riberas del Pilar 331-517-4044 Garcia Garcia, Dr. Ramon, ICMI, La Cristina 333-157-4741 Moya Villasenor, Dr. Salvador, Jocotepec 387-763-0665 Ortiz Munoz, Dr Julio Alberto, Cardio Health, Ajijic, 376-766-5224
Bruno's Restaurant, Ajijic 376-766-1674
Food Lake Container, Riberas del Pilar 376-107-1760
Pilar
Fonda Dona Lola, Ajijic 376-766-4455
Gossip's, Ajijic 376-766-0217
Kamellos, Ajijic 331-892-7735
La Bodega, Ajijic 376-766-1002
Alex's Pasta Bar, Ajijic 376-766-2084 El Ancla, Ajijic 331-361-5044
PUBLICATIONS Laguna
GENERAL/FAMILY MEDICINE Aceves M, Dr. Juan M., Ajijic 376-766-1244 González, Dra. Karen, Ajijic 331-158-4236 Hernandez, Dr. Santiago, Chapala Med, Plaza Interlago 376-766-4435 Mora Barragan, Dra. Amelia Teresa, Chapala 376-765-3657
Ces Charracate Wine Bar 331-497-3620
Deli B, San Antonio Tlay. 376-766-1569
Huerto Cafe 376-108-0843
Brew House, Ajijic 376-766-5657
Lake Chapala Real Estate, Ajijic 376-766-4530
RHEUMATOLOGY
San Antonio Tlayacapan 333-814-7795 Alicia Gomez 331-466-9839 BienCom 376-766-1186
Casa linda Restaurant Ajijic 376 108 0887
Adelita Bar & Grill, San Antonio Tlay. 376-766-0097
GASTROENTEROLOGY Briseño Garcia Daniel 376-766-1870 González Ramírez Gilberto (Surgeon) 376-689-0911, 332-184-2148
Casa Domenech, Ajijic 333-150-6940
POST OFFICE
El Barco, Ajijic 376-766-0452
Emma's Deli, Ajijic 333-399-3202
NEPHROLOGY Sanchez Macias Lucio 376-689-0911 Chavez Chavez Hugo 376-766-1870,Enrique376-766-5425
POOLS & SERVICE Albercas
Ajijic Real State
GYNECOLOGY
La Antigua 331-329-8748
NEUROLOGIST Grimaldo Urrutia, Dr. Ernesto, Ajijic 376-766-2428 Varela Rizo, Dr. Gabriel, Riberas del Pilar 376-765-6666 Cardenas Rubén 376-689-0911 NEUROSURGEON González González José 376-766-1870,Manuel376-766-5425
Duncan, Emily 331-094-3275
47 DIRECTORY 2022 García Noguera Luis 376-766-1870 376-766-5425
Hot Rod Burrito Grill, Ajijic 376-766-5890
SURGEON Valenzuela Alpuche Héctor Ali 376-766-1870 376-766-5425
PLUMBING (see Electric/Plumbing /Septic) POLICE Local Emergency 911 Ajijic 376-766-1760 Chapala 376-765-4444 Ixtlahuacan dlm 376 762-0002/0444 Jocotepec 387-763-0006 State Police (Emergencies) 080
PSYCHOLOGIST/ PSYCHIATRIST Boudreau, Michele M.A. Speech Therapist, Riberas del Pilar 376-765-4227 Briana Horwitz Ph.D, 376-766-5077 Jaramillo Chavez, Dr. 376-765-4806 Jose Raul Ruis Sanchez, 333-814 9293 Lake Psychology Group, Riberas del Pilar 376-108-1707 Hernández Sánchez Ana 376-766-1870,Paulina376-766-5425
RESTAURANTS/ BARS/ CAFES
Armando's Hideaway, Ajijic 376-766-2229
García Valladares Ignacio 376-766-5425376-766-1870
Ajijic 331-311-7806
Mark Eager 376-766-1917 (See ad on page 11)
El Jardin de Ninette, Ajijic 376-766-4905
HEMATOLOGIST González Moncada, Ana 376-766-1870,Isabel376-766-5425
Ajijic
CocinArt, Ajijic 331-395-3810
WATER COMMISSION/SIMAPA Ajijic 376-766-0423 Chapala 376-765-8010 San Antonio Tlay. 376-766-5838
Want your ad to be here? contact ventas@lakechapalasociety.comus:
Francisco Villa 31 Ajijic, Mexico
WINES & LIQUORS
Mom's Restaurant Deli, Riberas del Pilar 376-765-5719 Panino Deli & Restaurant 376-766-3822
RUG CLEANING Oriental Carpet Cleaning 376-766-1824 SATELITTE TV Ajijic Electronics, Ajijic 376-766-1117 Shaw Satellite Services, 331-402-4223 SKY La Ribera, Jocotepec 387-763-2909
VETERINARY Axixic Salud Care (Medeles), Ajijic 376-766-1009
Lydia's Tours, 376-765-4742
Tapiceria Oscar, Chapala 376-765-2366
Ladron de Guevara Animal Hospital, Riberas del Pilar 376-765-5940 (See ad on page 64) Maskota's Lake, Ajijic 376-766-0287 (See ad on page 9)
Patisserie Francais, Ajijic 376-766-3399 Pasta Trenta, Ajijic 376-766-1121 Perry's Pizza, Ajijic 376-766-2841 Pizzeria Toscana, Ajijic 376-754-6996 Pranzo Bistro, La Floresta 376-766-1668PuntoVerde, San Antiono Tlay. 376-106-2401 Purple Garlic, Ajijic 376-766-2636 Restaurant Tio Domingo Ajijic 376-766-2453 Richards, Chapala 376-108-0180 Scalion Bistro, Ajijic 376-766-2301 Simply Thai, Ajijic 333-393-2770 Ajijic Tango, Ajijic 376-766-2458 Tacos Arandas, Ajijic 376-688-4171 Teocintle, Ajijic 331-547-8968 Tepetate Thai Food, Ajijic 376-766-2020 The Peacock Garden, Ajijic 376-766-1381 Tony's, San Antonio Tlay. 376-766-1614VivaMexico, San Juan Cosala 387-761-1058 Yves Restaurant, Ajijic 376-766-3565
Jose "Pepe" Magana, Riberas del Pilar 376-765-2717
Tapiceria Las Vegas, Ajijic 331-041-0641
La Casa del Cafe, Ajijic 376-766-2876LaPacena, San Antonio Tlay. 333-157-8943 La Taverna del Quattro Mori, San Antonio Tlay. 376-766-2848 Lobo del Mar, Ajijic 376-766-6053 Los Molletes, Ajijic 376-766-4296 Los Telares, Ajijic 376-766-0428 Manix, Ajijic 376-766-0061 Masayume, Ajijic 376-766-0452 Min Wah, Ajijic 376-766-0686
Facebook: Opiere Solar Ajijic STORAGE Bodegas Chapala Self-Storage, Ajijic 376-766-0661 Strom-White Movers, Ajijic 376-766-4049 TAX PREPARATION Lakeside Tax Service, 376-766-3557 (See ad on page 15) Taxes in Mexico Inc., 376-765-5273
48DIRECTORY 2022
A service of Barbara's Bazar We offer complete hand washing & repairs, hand knotted rugs only, pick up and delivery. Independencia #7, Ajijic (Seebarbarasbazar@gmail.comadonbackcover)
WATER EQUIPMENT/ FILTERS & ACCESSORIES El Mundo del Agua, Ajijic 376-766-0060
Tapiceria San Jose, Ajijic 376-766-1487
Beto's Wine & Liquors, Ajijic 333-507-3024
Licores Paz, San Antonio Tlay. 376-766-0292 (See ad on page 50) Super La Playa, Ajijic 376-766-3817 ZOO Zoologico Guadalajara, 333-674-4488
UPHOLSTERY TapiceriaChapalaAutomotriz,376-765-6526
SCOOTERS Seat & Move 333-201-3601 SCHOOLS/ INSTITUTES Chapala Learning Center, Chapala 376-765-5498 Instituto Loyola de Chapala, San Antonio Tlay. 376-766-0676 Instituto Technologico Superior 376-766-4785InstitutoTerranova,Ajijic 376 766-3033/2401
Memo's Veterinarian, Ajijic 376-766-0886
Kiritu, Save water for your home (See(33)-236-90-3-90adonpage57) Nikken 331-411-5708 Tecno Aqua, Ajiic 376-766-3731
Pet Place, Plaza Interlago, 333-196-4150
SECURITY Antonio Leal, Ajijic 376-766-6536 SOSE Security, Chapala 376-765-4921 Smart Home Inc., 376-766-0075 Steren, Centro Laguna 376-766-0599 SHOES Plazapato, Ajijic 376-766-4956 Mi Mexico, Ajijic 376-766-0133
TREE SERVICES Chapala Tree Service, 376-762-0602 (See ad on page 57)
SOLAR Confort, Climas & Solar 331-180-8581 Riberas del pilar 331-549-5369
TRANSLATORS Martha Curiel 333-101-3519
H2Ole, Ajijic 376-766-5999 Home Solutions, Ajijic 376-766-0133
Data was gathered from clients, previous annual LCS directories and the internet. We have done our best to ensure the integrity of the data, but take no responsibilities for any errors. To inform us of an error or omission please directorio@lakechapalasociety.comcontact:
Tequila Express, 333 880-9080/9099 Viajes Ajijic S.A. de C.V. 376-766-0903
TRAVEL AGENCIES & TOURS
Agencia - Charter Club Tours 376-766-1777 Ajijic (See ad on page 1) Agency Ajijic Travel, Ajijic 376-766-0575 Go Mexico Way, 376-766-4626
SPAS (See also Beauty salons & Makeup) Balneario San Juan Cosala, 387-761-0302 Cosala Grand, San Juan Cosala 387-761-0202 (See ad on page 63) El Chante Spa Hotel 387-763-2606 Frau Spa. Ajijic 376-766-4393 Ganesha Spa, 376-766-5653 San Antonio Tlay. (See ad on page 37) Total Body Care, Ajijic 376-766-3379 (See ad on page 38) Opiere Solar 376-766-6148
Riberas del Pilar (See ad on page 15) TAXI Ajijic 376-766-0674 Chapala 376-765-3511 Arturo Fernandez, 333-954-3813 Hugo Medrano Soto 333-390-8909 Luis Miramontes, 331-307-8289 Miguel Miramontes 331-095-2185
Robert Castellanos 331-71- 5105
Delfine Hernandez 376-766-0808 Veterinaria Zavala, Ajijic 376-766-1604
49 DIRECTORY 2022
50DIRECTORY 2022
51 DIRECTORY 2022
52DIRECTORY 2022
53 DIRECTORY 2022
54DIRECTORY 2022
55 DIRECTORY 2022
56DIRECTORY 2022
57 DIRECTORY 2022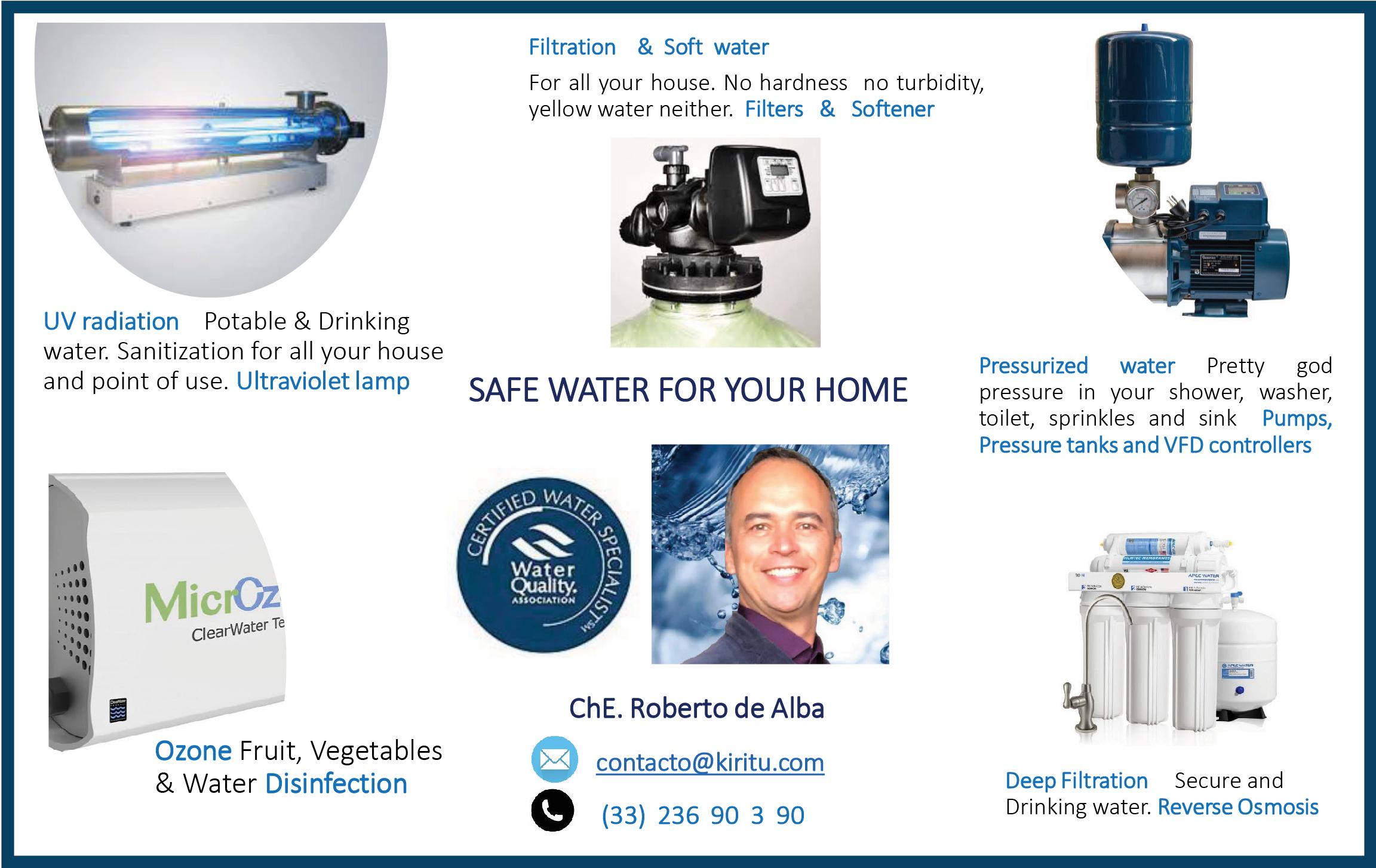 58DIRECTORY 2022
59 DIRECTORY 2022
60DIRECTORY 2022
61 DIRECTORY 2022
62DIRECTORY 2022
63 DIRECTORY 2022
64DIRECTORY 2022