EDITOR'S LETTER
@LEXANATOR242 FOR PIZZACAT MAG
01
Dear reader,
Look at us. We've made it to Issue 2, Alex moved across the country, and Kelly is still the Art Director. We're on cloud nine. Though it took nearly a year and a half, we couldn't be more excited for this issue. Primarily because the theme of this issue is family and our cover star, Joe Martone, let us write about his amazing family.
There are other new things to be excited about. We've shared in this issue the first chapter of a comic we've started called Operation Hail Jimmy. We're also selling the book in New York for the first time! Lastly, Alex has moved to California and thus our operations are now centered on the west coast (until Alex decides to move again).
We've missed you all and are grateful for your patronage. We can't wait to be included in your dinner conversations and your brunch meets.
Have fun, give us a like, stay cool -- coolcool.
Sincerely,
Alex
BE HERE? SUBMIT YOUR PHOTOS
WANNA
02
CONTRIBUTORS
Alex came up with PIZZACAT with Kelly during the early parts of the pandemic. If he's not being a gov'y living in DC he's playing bass or going to school for the umpteenth time. He's our idea guy -things would be cheaper if he could also do all the things he comes up with, but listen, nobody's perfect.
@LEXANATOR242
Kelly is the MVP of PIZZACAT and turns all the ideas -- *all of them* -- into what we see on the pages. As the Art Director several of our calls with her tend to begin with "...I'm thinking..." and end with "...yeah that's a better idea." Another Brooklynite with an eye for art yeah? Wrong. She's 1 of 1.
@NEATASHECK
The way PIZZACAT sounds is Catherine's genius. Any weird sounds in the podcast can be attributed to Alex picking up and dropping pizza boxes right next to the microphone. If she's not working for Gimlet and their podcast space, she's ripping keyboard for her band Robot Pinterest in Brooklyn. The music tech column was hers and could only ever be hers. Thanks.
@COOLCATHERINE04
ALEX DASILVA
KELLY GARRETT
03
CATHERINE ANDERSON
ANNALISE BENDER-BROWN
When we asked AnnaLise to write the ethical fashion column for the mag, we waited with bated breath and decided to pace a few steps to not be nervous. Turns out she said yes. PSA she's brilliant. FYI we're stoked. If she's not lawyering, she's probably perfecting her sourdough starter.
@SERIESOFLOOPS
ANDREW DOMANSKI
You can now thank Andrew for the look and feel of our articles. Andrew's photography has stoked us for years and we're happy to finally find a way to incorporate his work. He forgave us for being a tad *extra* and asking for specifically film photos. In a way however we're even because we've let it go that he's an angels fan.
@DOMANSKI88
TJ WILLIAMS
PIZZACAT's video frontier started with TJ's "static shots". We had no idea what that meant until we saw it too. All of the slick videos we have on the gram is because TJ stands stationary for 3 hours in random places in LA. We thank God for TJ's stamina and his talent and his patience in explaining.
@TJWILLIAMS13
04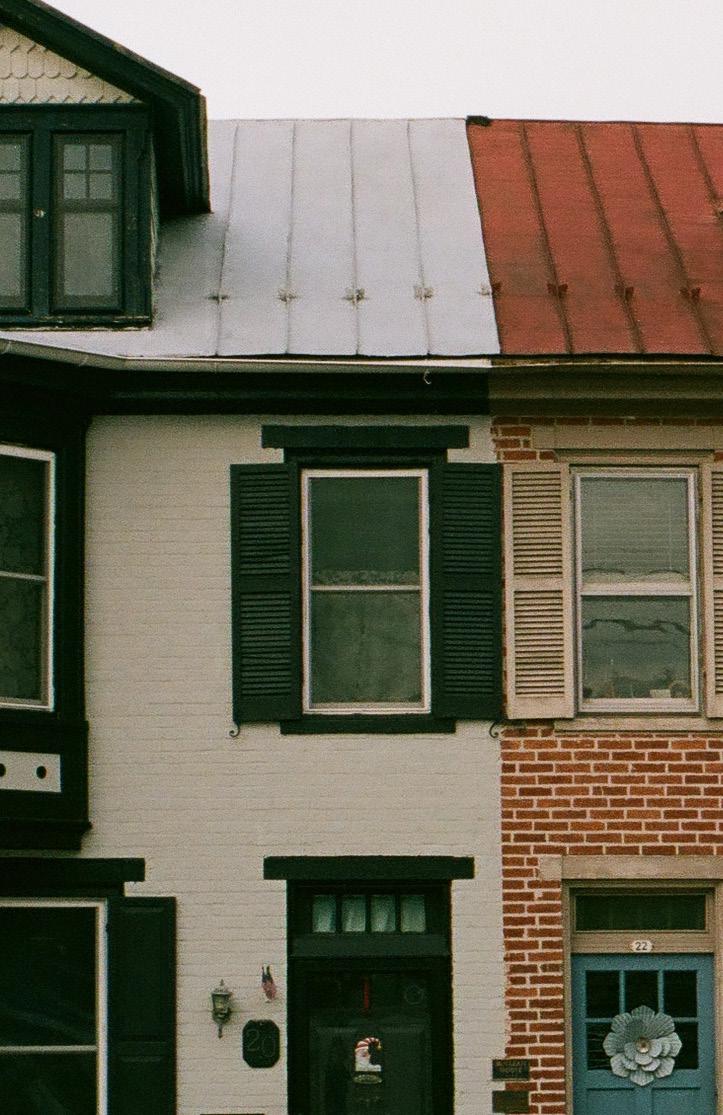 EARPLUGS...6 ETHICAL FASHION...12 JOE MARTONE...23 HAIL JIMMY...37
CONTAINS 05
PHOTO: ANDREW DOMANSKI
EAR PLUGS
WORDS BY CATHERINE ANDERSON ILLU/PHOTO BY KELLY GARRETT/ANDREW DOMANSKI
Inside my purse there is a small, zippered pouch. It's bright red and covered with little flowers that have started to peel off slightly with wear. I suppose someone else might use this pouch to carry loose change or maybe some chapstick, advil, tissues - whatever random things you'd need while out and about. But inside MY pouch there are a couple dozen foam earplugs. I carefully move this pouch from bag to bag whenever I leave my apartment. Before a concert or a movie or a long trip, I anxiously check to make sure it's with me before I leave. At concerts, I use this pouch to politely but aggressively pass out earplugs to my friends. At band practice, I am the only person that gets asked if I have earplugs when the other members inevitably forget their own. Basically, I am the Santa Clause of earplugs. The Earplug Mom, if you will.
I was originally going to write something about live sound at shows for this issue of Pizzacat. Alex (do you know who Alex is? You should. He MADE this zine.) had planted that idea in my head months ago. But honestly, I have no clue how to even talk about live sound. I'm much too preoccupied at most shows with making sure my hearing is adequately protected. I am never at a concert without earplugs in my ear. So instead, I'm going to write a probably slightly annoying plea to the readers to invest in some earplugs. And to, just every now and then, consider your hearing health. I love earplugs. I want you to love them too!
06
Now listen, sweet readers, I don't want to scare you! But I'm 31 years old and I already have tinnitus. It's not severe. I really only notice it at night when I'm trying to fall asleep (how fun!). But I can tell you that uh…it sucks. I've been doing audio engineering since high school and playing music since before that. Concerts have been a regular part of my life for as long as I can remember. And I've been playing in bands consistently since I was 22. That's over a decade of slow damage to my hearing. And since I unfortunately don't think I'll be retiring any time soon, there isn't an end in sight.
I didn't start my earplug obsession until well after college. I cringe thinking about all the loud punk rock concerts I've been to in small basements - the musicians undoubtedly turning up their amps as high as they can get away with - without any ear protection. I probably even did this myself in my own bands, at my very own shows. And the fact that I am working with my ears nearly all day, often on headphones, is a challenge all on its own. Slowly, over time, I've trained myself to start the day off at the lowest possible volume I can tolerate, knowing I'll inch it up throughout the day.
I am going to attempt some research here, so bear with me. The American Speech-Language-Hearing Association cites 85db of loudness or higher as the potential danger zone when it comes to hearing loss and damage. For reference, this is slightly quieter than the sound of the subway or a motorcycle passing you by in the real world. There are a lot of factors that come into play once you get to this 85db of loudness and above. But as a general rule, the longer you listen to a sound above 85db, the worse off your ears are. The ASLHA gives these real world references for loud ness that I found particularly helpful:
07
Looking at this list, it's not hard to imagine how easy it is to potentially damage your hearing slowly everyday without realizing it. There are a ton of apps you can download on your smartphone that measure dB in the real world. This is a super helpful tool to have if you want to get mega nerdy about your hearing safety. Or you could just do what I do - carry earplugs with you and pop 'em in for things like concerts, loud movies, and the occasional subway ride. The effort is low! The stakes are high!
Anyway, If you're still reading this by now, thank you for indulging your Earplug Mom in a good old fashioned rant. It's only because I care! I promise for the next issue I'll write about something a bit more sexy and fun - like my favorite DAWs or how to maximize your CPU usage on a heavy session (just kidding I'm not writing about
08
Here's something fun -- Alex started a #sports book club at Timbre Books. Getabook(atTimbre)! Join the chat!
@timbrebooks
@lexanator242
09
PODCAST EPISODE 4: RELIANT TOM
"IT'S ALWAYS FUNNY WHERE YOUR SONG IDEAS COME FROM...
I WISH I COULD BE LIKE I WANT TO SIT DOWN AND WRITE ABOUT LIKE Y'KNOW, DEPRESSION AND ISOLATION, AND HOW TO MOVE THROUGH THAT BUT...
LITERALLY MY CAT...SO MY CAT HE'S SO CUTE...HE'S EITHER REALLY CUDDLY OR HE JUST WANTS TO BE ALONE, BUT SOMETIMES YOU'RE LIKE NO PLEASE CUDDLE WITH ME...
AND IF YOU'RE LIKE TRYING TO PET HIM AND HE DOESN'T WANT TO BE PET HE'LL JUST RUN INTO HIS BLACK HOLE, SO I JUST HAD MY GUITAR AND WAS LIKE: WHY DID YOU GO?"
10
11
WE HAVE A NEWSLETTER YOU CAN SIGN UP FOR: PIZZACATMAG.COM AND WE HAVE PLAYLISTS THAT YOU CAN LISTEN TO: PIZZACAT ON SPOTIFY
WORDS AND RESEARCH BY ANNALISE BENDER-BROWN
Many ethical clothing and fashion companies share imagery of their workers – usually, those people working in factories to produce said products – in a presumable attempt to practice transparency around their manufacturing processes and humanize their companies to consumers. Some of these companies will go so far as to refer to their workforce as a "family" – tapping into a shared imagination of intimacy, closeness, and trust.
Ethical clothing companies sharing imagery of the workers who make their products is also particularly stark because the images these companies share overwhelmingly depict people of color. These images stand in stark contrast to the images of the people actually modeling these companies' clothing, who are, for most of these companies, overwhelmingly white. And many of the owners or public faces of these companies are white as well.
Nisolo, ethical shoemaker that produces its shoes in Peru, shares imagery of its factory workers on its website. Its workers cluster in groups, smiling widely, suggesting that they are one big happy
12
Notably, while buzzy ethical clothes maker Big Bud Press has shared imagery of their storefront workers modeling the company's clothes, the images they share of their workers on the factory line often cut off the workers' faces (perhaps for their priva-
13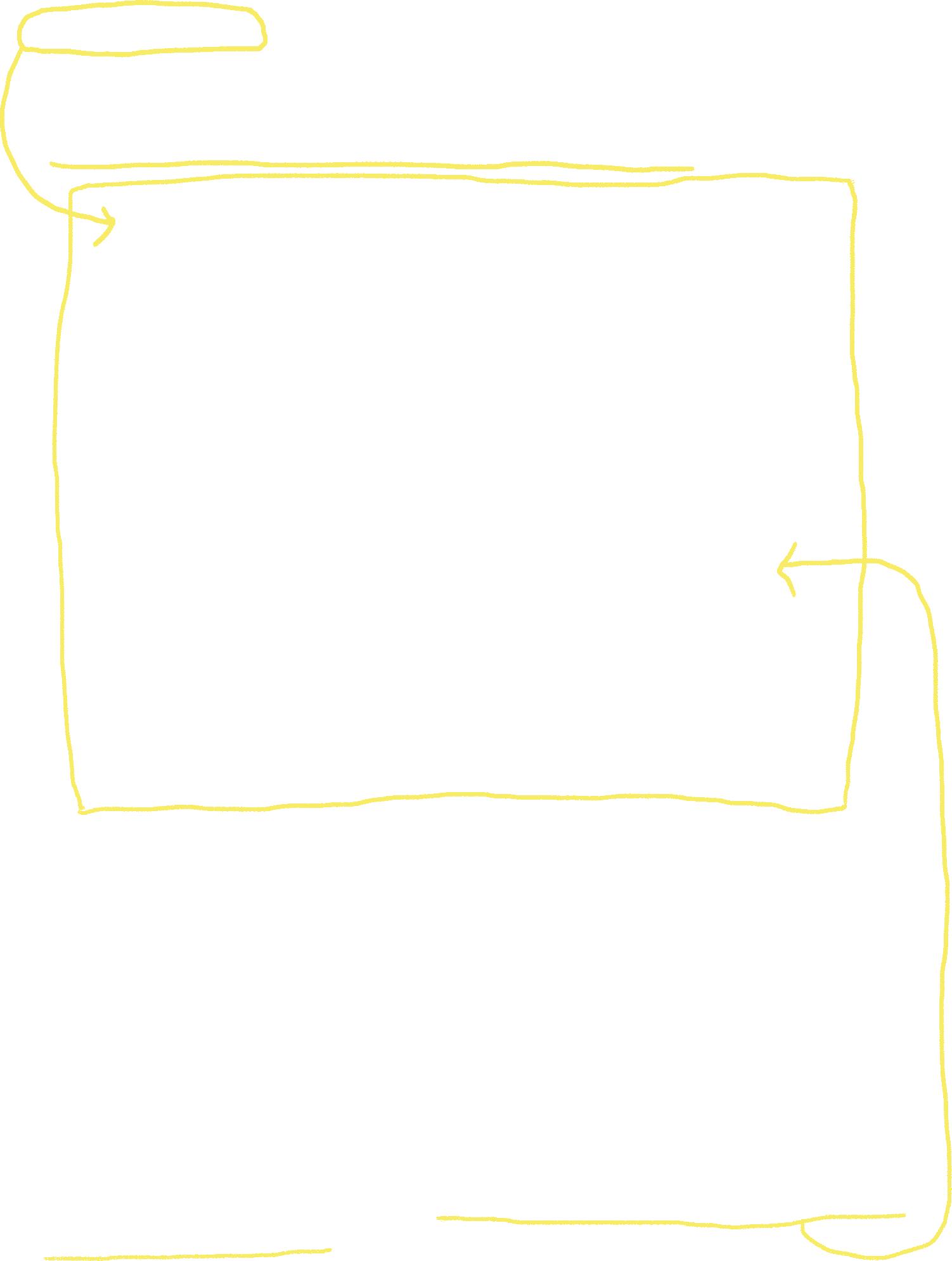 14
Many of these images show factory workers of color in a way that smacks of something like poverty porn. The target audience of ethical clothing companies is primary middle- to upper middle-class and white-collar consumers. The people making these clothes are likely lower class. By pulling back the curtain – somewhat – on their labor practices, ethical clothing companies let their customers feel good about purchasing these companies' clothing, but they don't ask their customers to take any action beyond knowing that the person who made their garment was paid a fair wage.
Further, tapping into the idea of work as a "family" feels like a formulation unique to late capitalism. One's workplace is not one's family. Equating work with the family can be deeply problematic: workers may tolerate unfair or ill treatment in the workplace because of the idea that they owe their workplace particular devotion, or decline other opportunities out of a sense of loyalty or duty to their workplace as "family." And describing the workplace as a family obscures the very real, unequal relations of power between the owners of the means of production and the workers who create their products.
15
Ethical clothing companies engaging in greater transparency with regard to their labor practices is likely a net positive in that it normalizes paying and treating workers fairly. But the act of sharing imagery of their factory workers has political and ethical consequences in its own right.
16
17
18
Andrew Domanki is a Ventura County, California based photographer specializing in the natural world and street landscape. He received his BA in Communications from California Lutheran University. A SoCal native for the past 30 years, his work spans everything from the beaches and mountains to local weddings. When he's not shooting, he works as a public employee for the city of Culver City.
19
20 @domanski88 domanskiphotography.squarespace.com
WANT YOUR PHOTOS IN THE NEXT ISSUE? SUBMIT VIA INSTAGRAM @PIZZACATPOD 21
22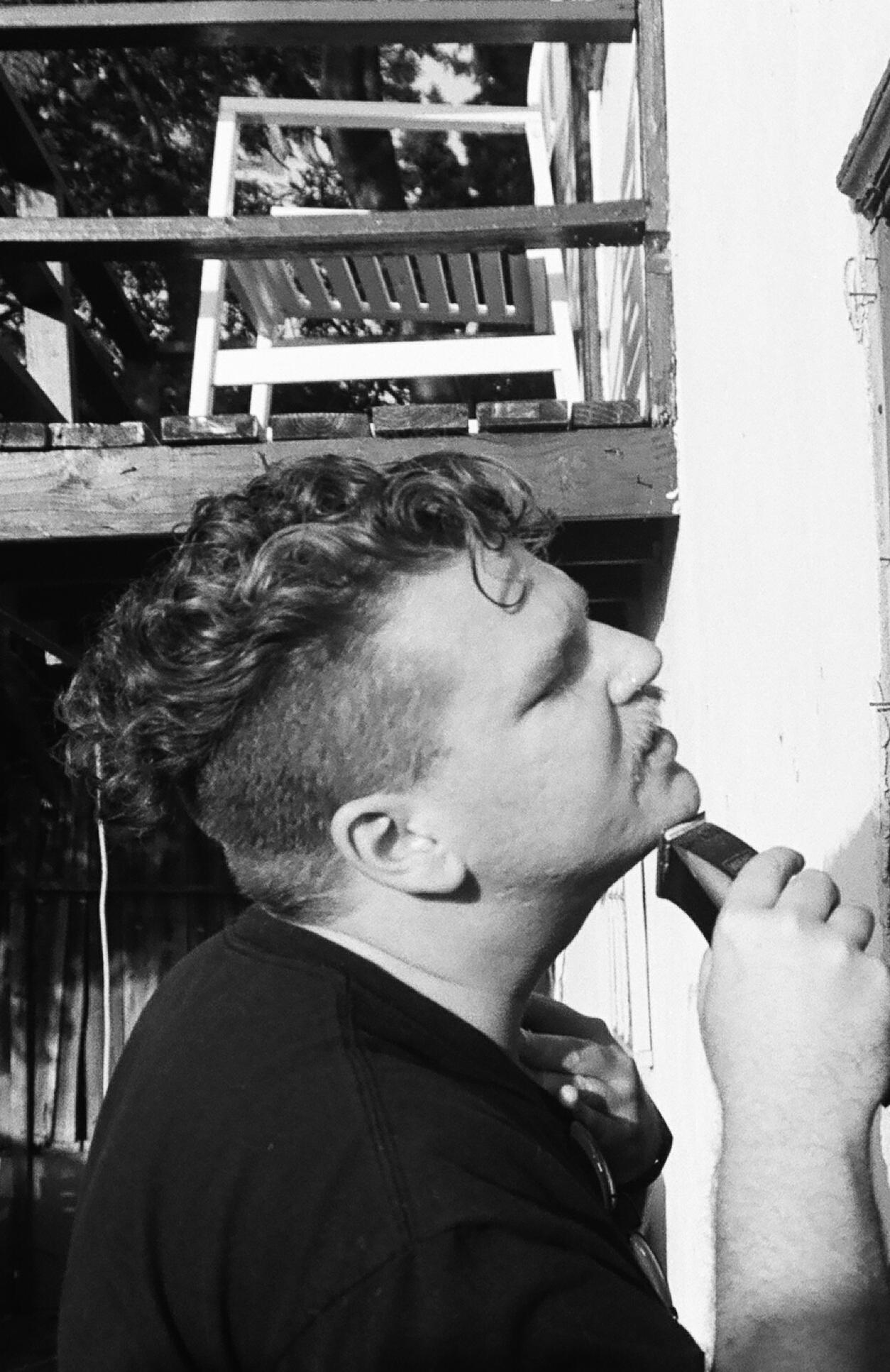 23
issue 001 LOGSIE AND THE SEARCH FOR SPACE is still available online :-) pizzacatmag.com 24
WORDS BY ALEXANDER DA SILVA
ILLU/PHOTOS BY KELLY GARRETT/ALEX DA SILVA
25
26
"This", being an article about Joseph Anthony Martone or "Joe" as he's called now — Los Angeles-based studio percussionist by trade but also a brother, friend, and new father (amateur pizza maker we'll add as well). I'll stay humble and include the members of his family as worthy claimants to this throne, but at present the crown stays hither. And that's simply because Joe's kept the same goals, the same dreams since high school (where we met), and has told me as such for 15 years. I'll paraphrase but it tends to go something like this — "Live in LA, play for movies, have a kid, go to Italy." — Joseph "Joe" Anthony Martone — simple guy.
To begin however, I'd like to give the legion of future journalists, who will eventually write their own stories about Joe, a few pointers on how to write a good "Joe article". Next to that eventual shelf filled with Emmy and Grammy trophies, surely there will be
27
an article or two that he will have enjoyed over the years. Thus, to the coming journalists out there take heart, this is your cheat sheet.
First — If you've written this far and have not mentioned Disney — start over.
Second — choose only a few of the oft-repeated "Joeisms" like "I'm an open book" or "….Right?". It may be tempting to bookend a sentence here and there with a splashy "You're telling me man!", but resist the urge. And three — avoid the Italian-American allusions to pizza and pasta and big families; there's more to Joe than that (though he does own a pizza oven, and is one of 4 kids).
And frankly, after almost a year and half of interviewing Joe from the fall of 2021 to the winter of this year, and in a time of upheaval for himself, his profession, and his priorities, it became exceedingly clear that this Joe, at 32, is just that — much, much more.
28
According to Merriam-Webster, Polish anthropologist Bronisław Malinowski was one of, if the not the first to coin the term "nuclear family". The nuclear family is typically described as a two-parent household with children (sidebar — the importance of traditional conceptions of the "nuclear family" have frequently been debunked — see Christina Cross' "Racial/Ethnic Differences in the Association Between Family Structure…") whose functions serve more or less four pillars of human social capacity: reproductive, economic, sexual, and educational. Each tenet serves a different purpose towards the ultimate, overarching goal of general human prosperity. The idea is that the family provides these four tenets to each person which then allows them to prosper, and effectively do the same on their own (all very "1984" when read aloud). However, if we made a fifth tenet or pillar of the nuclear familial disposition, and chose music ability, I'm certain Mr. and Mrs. Martone (Joe's parents) would be the ones depicted on Woods' "American Gothic" (that's the farmer with the pitchfork painting for you philistines).
29
That realization came to me when attempting to think about where Joe comes from and how that informs where Joe is now.
Now — on this classic, June afternoon in the San Fernando Valley. Martone heads down from his 2 story-walk up apartment in residential Woodland Hills as I wait painstakingly to escape the heat.
Joe and his 2 year-old daughter, Giada, live in a classic valley apartment complex . An off-white, expansive structure on a leafy two-lane road 5 minutes from the 101 freeway. "Perfect spot", Joe says as he opens the gate and points to the large park down the street. His Maltese Poodle "Brando" (named after you know who) bumbles out warning me to keep my distance as I'm whisked upstairs. I subtly do that Californian thing where I realize my car is out of the shade, but promise myself "it'll be fine".
Like all apartment friend-viewings, nothing from the outside can tip you off to their interior decor. Let's just say….Joe plays music. Immediately as you walk in you'll notice three industrial-sized shelves to your right stacked with instruments to the ceiling. The apartment's 12 - 15 foot high ceilings allow for such a jarring contraption, though simultaneously, Joe's midcentury modern interior makes it all seem like a forgotten Mad Men episode.
Joe and G (Giada's surprisingly tough nickname) look refreshed. My timing's coincided with the tail-end of G's nap, which like most parents is a time to generally relax, but not necessarily for Joe. "That's when I can really record." A refrain
30
31
32
not necessarily out of the current context until I start noticing the objectively large instruments — there's a full-sized marimba, skeleton drum set, xylophone, and full-sized marching bass drum in each respective room with recording capabilities. G's enviable quality to sleep like a rock, the pandemic, and Martone's burgeoning inventory of instruments has given him and L.A.-based musicians like him new avenues to do their job(s).
Those avenues manifest physically when you take in the amount of equipment Joe has fit into this 2-bedroom. As on top of feeling as though you're in some Arctic, Promothean bunker, salvaging 2 of every known instrument in case of human extinction, Joe has also somewhat built a recording studio to record all of those instruments. However, as he put the finishing touches on this music oasis in 2020, the universe had other ideas — "I put up the last, like, sound
33
panel in the wall…and then the next day all the gigs got cancelled. Not even joking." Joe mentions that they were, of course, taking home-recording gigs before, but as soon as lockdowns became apparent it suddenly became "all you could do."
As a public sector employee the last few years, it always amazes me how independent business owners and contractors keep track of everything. At times I see their filled-to-the-brim, pull out desks of taxes and expenses and consider just running for Congress. My eyes glaze over. I imagine the GOP running on a platform of "government red-tape" largely meaning there's polling indicating that we're all tired of documents, and flotsam, and Shopify accounts.
Martone is no different. When I ask the inevitable "how's it been" relating to him and the pandemic, even mid-conversation Joe's got receipts. "Well let's see," he said and I hear this immediate rustling on the phone as if he's reaching for his pocket. He pauses and says "1", then he says "that was 2014"…I decided to get a drink.
As he's recounting his recording gigs, an overall pattern of ascension emerges. That's until he hits 2020, and "then…16", Joe said. Expecting a nat ural pause in the conversation, I ready myself to jump in with a slick topic segue and some profound anecdote, but like a Roomba vacuum that just hit a wall he keeps going. To be fair, I anticipated that sudden drop in 2020, that wasn't sur prising. What was surprising were the next numbers, "…27, 28, 29 for 2021." Owing to a host a reasons (not excluding our own insatiable appetites for streamable/watchable content) Joe's gigs ticked up, and he's already broken that number for this year.
Did he anticipate any of this? "No. You know what
34
get by whilst getting to know his new daughter.
Paradoxically then, during Giada's first year of life, amidst all of the crippling uncertainty, a comforting constant became their togetherness. It's not hard to see as their rhythmic routines come into focus. A personal favorite of mine, is when Joe asks G what television content she wants to watch. Instead of pointing to the screen or trying to eke out a smorgasbord of words probably too complex for her at the moment, she'll simply hum the music of the show (or act out a key scene). I wasn't sure if this completely blinded me with happiness or terrified me as all of my gigs (music or otherwise) must surely be ending soon as a result.
Throughout it all, and in a season of so much change, I found a Joe at peace. At peace despite a sense of perpetual uncertainty that these days tend to engender. With Joe, everything isn't all rosy and there's still much for him to navigate. Thankfully, Joe's community isn't like a nuclear family. It is not rigid and set in stone. It's evolved and transformed throughout these seasons of change. His community of musicians, his family all came together to support one another.
36
Thus here we are, now, with Joseph Anthony Martone — Joe — father, studio percussionist, friend, in this place of peace. How does he take everything that has transpired the last few years? Much alike everything he's done his entire adult life. One step at a time — live in LA, play for movies, have a kid….."
37
38
OPERATION
39
HAIL JIMMY part 1
40
2200EST July 2015
"Mexico is booming…"
The low static and brightness of Laredo, Texas illuminates the small conference room on the east side of the headquarters. The walls bear a faded, dim blue — getting closer to white it seems each hour. The television takes up the north side of the wall and above it, like all rooms here in the basement, lies the agency's seal hovering like a ghost over the entire room. Other rooms on the ground floor and above don't share that design. They've been updated the last few years — now the seal is always found at the median point of every hallway — Quantico wanted the seal to be "more visible" — whatever that means.
Down here what's on the walls are pictures of the current administration and agency leadership. They're easier to change in the hallway. I remember hearing how long it used to take changing the administration pictures in every room before they switched to just in the hallways. Took fuckin' hours, you know how many rooms are down here? The janitors and I never had much to chat about, and they avoid this place like the plague — apparently a nightmare to clean. They hate seeing me down here knowing there's a coffee stain somewhere left behind. I can always hear them mutter in Russian underneath their breath when they see me taking the elevator down. Keep them closer as they say.
I like it down here. The other floors I can hear the footsteps of the rooms above my head. Down here, it's still. You can concentrate. You also
Scene — Quantico, Virginia Room 113E FBI HQ
41
don't have to lock your phone as there's no service down here anyways. These long nights are unbearable without my phone games. I don't have anything complicated, just word games. My niece is always disappointed when she takes my phone and they're only word games, but those are the only games I like. It's the utter banality of them, the repetition, the knowledge transfer. Doesn't matter what the word game is, the goal is always the same. Just need to find them. The game always makes sense — neat, orderly, logical — no surprises.
42
Though I can't waste time today. The clock is hitting 1917 — I've been in here for hours. My watch has left a tan line on my wrist from the sweat and its tight grip is now uncomfortable. Though that's probably just nerves, or the heat. That fading blue of the wall is nothing like the Virginia sky in July. The humidity in the air leaves your sweat in a near constant sticky state. Like a magnet you keep pulling your shirt from your skin but it finds it way back almost as soon as you let it go — constantly harkening me back to the specific moment I chose the mid-Atlantic for career progression. This plan is insane. I joined the agency to arrest drug traffickers, not appease billionaires. Yet here we are and I've spent 6 hours watching this video start to finish for any tics, that'd give away favorable outcomes. The kind of shit we'd pull for the 'Ndrangheta not a reality star.
My notebook is pretty much empty besides one note I've written thus far — ARM MOVEMENT. The guy can't stop using his arms, and it's nearly cutting off his torso in the camera frame. I don't notice anything else beside what's already been covered endlessly. This summer has been a shit-show, and my Dad's new joke is "How's your guy?" Though in reality, the joke is the same as before just the subject has changed — to whom we both know. This is never going to work. My mind is begging me to pick up my phone and take a whack at the last few missing words. I think all I ne—-
"Wright!"
"Sir! I wasn't expecting you for ano—-"
"Wright, sit down. Lordy, does it smell down here."
43
"The what?"
"The vents — I've told the janitors a few times. Whenever I ment——"
"How's The Jimmy looking?"
He always fucking interrupts me.
"The Jimmy? Oh, he's an interesting subject for sure sir. I've taken a ton of notes so far, very interesting movement in the arms. I was going to —-"
"Arms? What the fu—Wright move your stuff. Frodo's coming in-person, tonight, we're going to pitch him tonight. We got the clearance, I'm setting this up now."
"Sir, tonight? I haven't been able to really dig into any background. I just told records to run the check this morning — he's been around for a long
44
time it could take—-"
"Wright, this is bold new territory for the agency you know that?"
Jesus, he always does this after watching Minority Report. Also my name is fucking Mike.
"Far too long this agency has been reacting — we're going to be in the business of preempting. Cases like this will be studied long after we're gone Wright. These cases, they make careers out of agents. Those agents Wright, they transcend the agency, they become leaders, Director-Generals…. Secretaries…."
His voice trailed off…is he looking at Secretary Clinton's photograph outside?
"Anywho, Wright you gotta hitch your star to someone in this town. You never know what heights they'll climb. It just takes one good case sometimes."
45
This is him then. He's taller in-person. He looks
shorter on TV but that's probably relative to the giant players he's around all the time. His white suit goes well with the dim blue wall — almost like a natural progression from that to his clothes. The visitor pass hanging around his neck is bright red — a huge contrast from his bright white attire. He's never thought he'd be in this place before, unless shit went very wrong for him. I can barely hear him move across the room though, his leather loafer slippers make his feet glide. I don't like people I can't hear.
"DC's a good trip for us. The boys like the museums — Rajon likes the Spy Museum, he never misses it."
"Sir you need anything else from me?"
"No that'll be it James, thank you, close the door will ya?"
He finally catches eyes with me.
"You're the basketball guy right? That's why they chose you?"
"Yes sir, I played in college. They figured I could help."
"Where'd you play?"
"Seton Hall."
"Ah, the Bandits."
We're the Pirates.
"So Jim, who's running this thing?"
46
Wow, he's actually wearing a white fucking suit.
"This is Wright's show here Mark. I'll be standing by for assistance, but Wright here knows all about basketball. Where'd you play again Wright?"
"Seton Hall, sir."
"That's right, a Bandits-guy! You're in capable hands, Mark."
I forgot to turn the TV off and the yelling startled us all for a moment.
"We'll be showing you the evidence…."
Frodo hadn't taken a seat yet until the TV jumped us. He was generally effusive until it seemed to all dawn on him at once. Like he forgot where he was and what he was here for. Finally he took a seat across the table from me and the Director. He made a concerted gesture to regain composure — crossed his legs and buttoned the jacket piece of his white suit.
"You've never really mentioned Jim, what's in this for me?"
"You'll have my favor Mark. We're bullish on this case and in this town you've got to hitch yourself to a star. You never know what heights they'll climb."
He blinked at Frodo as if the message wasn't painfully overt, but he got the point. An intangible one but in his business having an FBI Director and
47
potentially a cabinet official probably doesn't hurt the hand of a team owner.
Jim kept talking about hitching stars but Frodo locked eyes with me. Something about his presence felt off. Was that a wry smile? For a moment it felt as though there were two plans being concocted and we weren't the ones who were plotting both. One could wonder why we chose him to do this. The history between the two men isn't exactly harmonious. Jim mentioned the public bickering between the two is a good cover; also we've pretty good intel that the idea of an enemy coming to him with an opportunity gets him off. He's way into the mob thing.
"Alright I'll do it, Jim. But I want a line to the administration when it's all said and done."
"Great, then it's settled. All you have to do is follow our lead, we'll tell you where to go, what to say, and whom to say it to. It'll be easy I promise you that. He'll be so busy eating this whole thing up he'll dropout in no time. Then we'll be out of this and this agency will be back on the map. I'll walk you out. Wright, close up the place will ya?"
48
I thought most cases were decided by committee, but this almost entirely — from start to finish — was Jim's idea. Frodo took one last look at me before he left.
"You know I haven't talked to this guy in a while. He didn't like the mini-me joke….you think this'll work?"
I tried to understand why he'd ask this now after all the prodding Jim did before. It seemed a little late to get cold feet. Though this business has a way weeding out people.
"Just follow the plan and we'll be fine. Rich people are easy to turn. We do the same thing more or less every time"
He scoffed, "What's that?"
49
At that moment, I stopped scribbling notes down and looked up and realized what I had said. Fuck, I have to stop doing that.
Frodo seemed miffed for a moment and then smiled. He closed the door and was out. I looked back down at my notes and smiled myself. I wish I could tell my friends, they'd have a laugh with this one. When I first moved to DC they all assumed I was in the CIA anyways and not just going to grad school. I can hear them saying "I told you guys!" to everyone else if they found out. I'll tell them eventually when I'm done with all this. For now I'll just revel in realizing what I just wrote in my notes.
ARM MOVEMENT…MAYBE??
MARK CUBAN??
I went to go turn off the TV.
"…The Hispanics are gonna get those jobs and they're gonna love me, they already do…"
50
to Be Continued...
OPERATION HAIL JIMMY