The Lawyer Network Annual Awards 2022 AwardsAnnualNetworkLawyerThe2022
Congratulations to all of our 2022 winners.
The Annual Awards commemorates those who have been successful over the past 12 months and have shown excellence, not only in expertise, but in service. As part of our process, we received thousands of nominations through our website and undertook detailed investigations through our independent research and editorial teams. We then shortlisted up to five potential winners in each category, and an independent award panel in each country decided on the eventual winner for each specialism.
The following pages feature profiles and listings, detailing our winners from all over the world. Their entries are organised by region, country and practice area for your ease.
The Lawyer Network Annual Awards 2022
We are judged by the quality of our award winners; therefore, we select only the highest quality advisers. This doesn't necessarily mean the largest or top-ranked firm by generic ranking websites, but those who have the necessary skills to assist our readers with their own specific requirements. Our winners range from Magic Circle firms in each country, to boutique practitioners specialising in niche areas of law.
The Lawyer Network is the next generation for finding a specialist lawyer for your global business requirements. When selecting a law firm, most businesses and their directors will have knowledge of qualified law firms to work with in their domestic markets, but will have little or no knowledge of the best firms to work with outside of their own chosen jurisdiction. The Lawyer Network alleviates this problem. The user is therefore provided with a clear and informative recommendation in each jurisdiction and sector. This structure ensures each member builds stronger and ultimately more rewarding relationships, as membership is based around their core area of interest and expertise.
Welcome to The Lawyer Network's Annual Awards 2022 edition.
EuropeCONTENTSWinners 4 The Americas Winners 33 Asia & Oceania Winners 59 Africa & the Middle East Winners 76 A–Z Index 90 Annual Awards 2022 3 Editor Simon Albright T: +44 (0) 845 576 0632 (HQ) E: simonalbright@thelawyer-network.com W: www.thelawyer-network.com Disclaimer While every effort is made to ensure the accuracy of the contents, the publisher of TLN Awards cannot accept responsibility for errors and claims made by third parties. Reprints & Permissions All rights reserved; no part of this publication may be reproduced or transmitted in any manner or by any means without the prior permission of the publisher.
We don't believe one firm or individual can profess to offer the best advice or the most knowledge across all sectors or fields of advice, within any given country. Consequently, we aim to focus on practice area expertise and the jurisdiction: by bringing the best of each sector and location to the client. We are the only global network of this type.
The Lawyer Network4
Citizens continue to support the EU's work with international partners. 80% of respondents say that tackling poverty in partner countries should be one of the main priorities of the EU; this is up by three points since 2020. There is also widespread support for the EU to tackle climate change in partner countries, with 89% of respondents saying that it is important. This demonstrates clear support for the EU's Green Deal, which underpins its work inside the EU and with partner countries.
With Russia's ongoing war of aggression against Ukraine, peace and security is clearly present in citizens' thinking. One of the key findings is the increased concern about peace and security, with four in ten (40%) respondents thinking it is the most pressing challenge for the future of partner countries. This represents an increase of eight percentage points since November–December 2020, when it was the third most mentioned pressing challenge.
The second most pressing challenge mentioned is health (39%), followed by education (37%) and water and sanitation (30%). One quarter (25%) think economic growth and employment is most pressing for the future of partner countries, while 24% mention democracy and human rights, and 23% cite food security and agriculture.
The EU's policy on international partnerships and financial commitments to support it remains strong: the EU and its Member States collectively remain the biggest global donor of Official Development Assistance (ODA). Team Europe's ODA in 2021 increased by 4.3% compared to 2020, from €67.3 billion to €70.2 billion (based on preliminary 2021 data from the OECD). As the world's leading donor with 43% of global ODA, Team Europe stands firmly by the side of partner countries, in line with citizens' support for international cooperation.
Ongoing Strong Support for the EU's International Engagement and Green Deal Policy
Europe Winners
Education and Digitalisation Seen as Priorities
This year's survey specifically asked citizens about the importance of promoting education and digitalisation in partner countries.
Peace and Security Move to the Top of the List of Pressing Challenges
More than nine in ten respondents (91%) agree that promoting education for all should be one of the main priorities of the EU's action in partner countries. Almost eight in ten (79%) think it is important for the EU to support partner countries in going digital.
The EU has welcomed the successful results in key areas of the 12th Ministerial Conference of the WTO, against a backdrop of heightened global trade tensions and a food security crisis caused by Russia's invasion of Ukraine.
WTO 12th Ministerial Conference Secures Key Outcomes on Fisheries Subsidies, Pandemic Response, WTO Reform, Food Security and E-commerce
The latest European Commission Eurobarometer survey on development cooperation shows widespread support for working with countries around the world. Russia's war of aggression against Ukraine has not diminished citizens' support for the EU's work in international development. The results confirm a solid trend over recent years, meaning that cooperation with partner countries remains one of the most positively perceived EU policies.
Commissioner for International Partnerships, Jutta Urpilainen, commented: "Russia's invasion of Ukraine questions the international global order and threatens to divide the world into two. But we are not turning our back to our partners. The continuous support of European citizens for international cooperation demonstrates Europe's solidarity and strong values with our partners all around the world. The EU's new strategy for sustainable infrastructure investments, Global Gateway, will further strengthen our international partnerships and contribute to reducing inequalities and achieving the sustainable development goals."
deliver a timely response to the current challenges. This multilateral declaration carries a strong message to the world. Indeed, addressing the food security concerns has been a key priority for the EU for MC12. Although it was not possible at this ministerial to agree further reform of agriculture, the EU remains fully committed to continue the work on the agricultural reform post-MC12. There is a need to focus in particular on trade-distorting policies where WTO has a crucial role to play."
European Commissioner for Agriculture, Janusz Wojciechowski, added: "The adoption of the food security declaration and the decision in support of the World Food Programme demonstrate that the WTO can
Under the EU's initiative, some members reiterated their solidarity with Ukraine. The EU also forged further cooperation on addressing climate change.
European Commission Executive Vice-President and Commissioner for Trade, Valdis Dombrovskis, said: "Despite unprecedented challenges, this WTO Ministerial succeeded in clinching important outcomes of global significance. We showed that we can respond to urgent issues such as the emerging food security crisis and the pandemic. A historic agreement on prohibiting harmful fisheries subsidies to underpin sustainability was achieved. We maintained the moratorium on import duties for e-commerce, which was vital for SMEs and the digital transition."
Strong Private Sector Key to Albania's Future Economy, Says New IFC-World Bank Report
Further, the Report highlights that Albania can achieve resilient and more sustainable growth by strengthening trade integration with the global economy, as well as the European Union, while expanding the economic role of the private sector. Given the country's small domestic market, economies of scale in manufacturing can only be achieved by integrating with global and regional value chains – a process that hinges on the country's ability to attract foreign direct investment.
Annual Awards 2022 5
The Albania Country Private Sector Diagnostic Report (CPSD/the Report), prepared by IFC and the World Bank, says the private sector, as the engine of Albania's economic development, faces serious challenges –including limited access to finance, low levels of firm technology upgrades, skills shortage and infrastructure gaps, among others. Yet, the private sector is vital to expanding the country's economic base, promoting faster and more diversified export-orientated growth.
Members agreed on a significant multilateral Agreement to end harmful fisheries subsidies; also, on specific next steps towards WTO reform, including restoring a fully functioning dispute settlement function for the organisation. A Declaration on pandemic response and future preparedness was also agreed, together with a waiver of certain IP obligations concerning COVID-19 vaccines. In a joint response to the current dramatic food situation, WTO members agreed to exercise restraint on export restrictions and to exempt the World Food Programme humanitarian purchases from such restrictions. Finally, an agreement was reached to extend the moratorium on customs duties on e-commerce until the next WTO Ministerial.
Bolstering private sector investments, especially in the agricultural and tourism sectors, and optimising post-COVID market changes to help the nascent autoparts industry grow and integrate with the European automotive value chain, will help create jobs and spur growth in Albania, according to a recent World Bank Group report.
Banking & Finance Law Firm of the Year in Austria
With regard to general banking law, the firm's scope of services covers banking contract law, including the drafting of general terms and conditions for banks, resolving KYC and AML issues, and advising on electronic banking, data protection, cyber law and cyber liability.

As a Partner and Head of the firm's Banking and Finance Group, Markus Fellner is a leader in the areas of corporate restructurings and banking regulatory issues. He is consistently acknowledged by his peers and clients as being in the top tier of banking and finance lawyers.
Fellner Wratzfeld & Partner Rechtsanwälte GmbH (fwp) provides full-scope advice to renowned national and international credit institutions, financial market participants and companies on all legal matters related to banking and finance and capital markets law. This includes bank regulatory advice, transactions aimed at developing new business areas in the banking and finance area, as well as restructurings and large-scale disputes – with the focus always being on a solutions-orientated approach, offering clear legal solutions.
Markus Fellner is also a regular speaker and author of articles on banking and finance, company law, insolvency law and restructuring, With the support of his team, he stands for exceptional quality, profound expertise and long-term experience. The scope of advice he provides often has a cross-border reach, with fwp regularly collaborating with leading law firms in other jurisdictions.
Last, but not least, fwp supports the expansion of photovoltaic systems by providing locationbased information on structural prerequisites and official approval requirements in Austria via an app – and the firm is already working on further such innovations.
In the field of financings and restructuring of financings, fwp's primary focus is on loan agreement documentation, intercreditor and security documentation subject to Austrian and international standards (e.g. LMA), asset financings (factoring, leasing, etc), as well as bridge and restructuring loans and intra-group financings.
Since the beginning of 2020, fwp has maintained a special ESG focus group, addressing ESGrelated topics in its client work. Moreover, the firm has a particularly strong focus on sustainable linked finance and, together with clients, develops playbooks to establish well-founded strategies for addressing ESG issues, including those on reporting and supply chains.
Fellner Wratzfeld & Partner Rechtsanwälte GmbH Markus Fellner SchottenringPartner 12, 1010 Vienna Tel: +43 1 53770 www.fwp.atmarkus.fellner@fwp.at311 The Lawyer Network6
One of Mr Fellner's strengths is that he is also active in the areas of corporate law and M&A, often working for banks but also borrowers who require debt restructuring. Notably, fwp's highprofile mandates have drawn international attention and substantiated the firm's leading-player status in banking and finance. These include advising UniCredit Bank Austria AG against BKS Bank AG, Bank für Tirol und Oberbank AG (3-Banken-Gruppe) in connection with the enforcement of UniCredit's rights as a minority shareholder, as well as supporting the consortium of Huber Group's core banks in all legal issues pertaining to debt restructuring and the restructuring of the Steinhoff Group.
"The greatest competitive challenge is always convincing the client that your law firm is the right one for the task. Accordingly, our track record shows that we excel in this area. Listening to the client, and not just emphasising what the law firm can do, is key.
fwp's reach is truly international in scope. In addition to having many established law firm contacts all over the world, the firm is the sole, carefully selected Austrian member of the leading global referral network TerraLex and has actively participated in the network's business initiatives and meetings for sectors and practice groups. The emphasis fwp places on cross-border work is also highlighted by its long-standing membership in the Association of European Lawyers (AEL), wherein fwp is the sole Austrian member. AEL provides a strong platform for pan-European cross-border transactions and legal advice, and is a source of ongoing referrals. The most prominent recent example is the firm's ongoing corporate, restructuring and litigation work for the Steinhoff Group, a furniture retailer that has undergone a worldwide restructuring programme.
Markus Fellner noted: "We pride ourselves on being known for working on cutting-edge, complex transactional and regulatory matters. Clients come to us with the most challenging legal issues and projects. We also pride ourselves on taking a holistic approach to clients and projects. While many other firms 'outsource' their work to associates with little partner involvement, fwp's approach is hands-on, partner involvement. With clients, we also have an active roster of secondment programmes that is highly valued.
"Furthermore, our firm, and the banking and finance department in particular, has remained very busy despite COVID-19. Recently, there has been a significant up-tick in work for banks – but also for borrowers on debt restructurings. We expect this trend to continue."
In addition, fwp is among the first law firms in Austria fully committed to ESG principles and reporting on its performance and compliance by issuing – for example – a CSR Report in June, 2020. The firm is also working towards a paperless office, and has in the past year substantially (by more than 50%) reduced its demand for paper.
singer, kessler & partner is a team of experts for precise solutions. Do you have high demands on us? So do we! That's why our clients get what they deserve: precise and comprehensive solutions, even in really tricky cases. Why are we so successful? Because we think quite differently. How? That remains an open secret... Legal matters are complex. Therefore, every mandate is a sign of trust in the way a law firm works. It's a good thing that our clients know what we focus on: as modern entrepreneurs, we advise and support them with heart and mind. Holistic and consistently service oriented. One law firm for all concerns; one personal contact for all areas of law.
We are Part of Your Big Picture
Litigation and Negotiation
Boutique Litigation Law Firm of the Year in Austria
Because direct contact with our clients is important to us, our team consists of experts with empathy. Therefore, we meet you in an atmosphere of respect and trust. We also have good coffee and humor. So feel very welcome with us!
● Arbitration disputes;
● Representation before authorities.
We have eagle vision, because we know that in-depth knowledge of the current legal situation is half the battle. We advise our clients on all questions of tenancy and housing law, on the drafting of rental and lease agreements for real estate, residential and commercial space, and on conducting inventory disputes. We also advise and represent both private individuals and property management companies in matters relating to tenancy and residential property law. In addition, we assume representation in judicial and extrajudicial civil and administrative law disputes in all areas of real estate law.
singer, kessler & partner. Mag.rechtsanwälte.PaulKessler LL.M. SeilerstättePartner 22 | DG | 23, 1010 Wien | A-1010 Vienna Tel: +43 1 219 77 99 www.skpr.atp.kessler@skpr.at
Because we are more than just legal advisers, we also act as your external legal department involved in operational areas or individual projects – and we network with passion. Whether contacts in culture, business, sports, politics or industry: we are happy to tie the threads for you!
Supervision and processing of real estate transactions
Because when it comes to expertise, we weigh a lot. As lawyers with different specializations, we see ourselves as the central point of contact for all legal questions. We act efficiently and economically and keep your costs low.
Tenancy and inventory law
We Have Many Open Ears
We are at home in the market. Because we know the industry like the back of our hand, we are your contact for real estate transactions, including comprehensive due diligence reviews with a particular focus on the purchase and sale of commercial real estate, apartment buildings and real estate portfolios. We also advise private individuals on the purchase and sale of all real estate and draw up all the necessary contracts. And if you need other specialists such as tax consultants or auditors, you can rely on our network.
Our Know-how Carries a Lot of Weight
We Cooperate with the Best Minds
We rely on well thought-out strategies. Precise preparation is often half the success of a negotiation, and so we advise and support our clients in all extrajudicial and judicial matters and guarantee comprehensive support throughout the entire process. Our expertise includes civil, corporate and real estate disputes with a particular focus on claims for damages, warranties and liability. Our longstanding clients include companies from the areas of industry, banking and finance, insurance and real estate.

We can also do it on a large scale, because no project is too complex for us. Our advice therefore also includes the handling of property development projects according to the BTVG, the representation of the persons involved in the building project, the assumption of trusteeships as well as the handling of the land register and legal opinions.
We build a reliable foundation for you, because our comprehensive legal consulting services are the best basis for a value-adding future for your property. Whether you are a property developer, project developer, real estate manager, investor, architect, institutional landlord, SME or private individual: we look after and support you right from the start!
● Representation before Austrian and European courts;
● Advice and strategy development in out-of-court negotiations;
Because mandates are like boats in a storm, they need a courageous helmsman. We recognize the situation and possibilities of our clients with the necessary foresight. Even under adverse conditions.
Annual Awards 2022 7
Because we can't do everything. For special knowledge such as tax or insolvency law, we have an experienced network at our side. This is how we solve every problem with professionally experienced partners that we trust.
Real Estate Law
Legal implementation of property development projects
We Hold the Rudder Firmly in Our Hands
Our vision is to build long-term relationships with clients based on integrity and mutual trust.
Personal Injury and Accident Claims
Our firm deals with all matters relating to real estate, including transactions and disputes concerning commercial and residential property.
Every client and every case remains incredibly important to our legal team, and we have made a commitment to provide an effective, professional and strong defense.
Our lawyers are ready to provide legal advice and assistance in all areas of Personal Injury as well as Accident claims. We have the ability of negotiating and settling cases by assisting clients in reaching mediated settlements, to avoid the expenses and stress of Court proceedings. However, our team has extensive experience concerning preparation and effective representation of the client's case in Court.
● Drafting and reviewing of contracts and agreements
Wills and Trust
Our team offers professional advice on estate planning for Cypriot assets to individuals of any nationality to ensure that their wishes are fulfilled.
● Legal advice, drafting, sealing and resealing of wills
● Drafting, reviewing or amending of sale agreements
● Corporate management, secretarial services, domiciliation services
● Clinical negligence
● Company liquidation and winding up
Corporate and Commercial
We undertake cases of all levels, including:
● Formation of trusts
● Court proceedings relating to probate disputes or contested wills Why Cyprus?
The country has become an attractive jurisdiction in which thousands of new companies are set up each year, leading it towards recognition as a major international financial and business centre. Indeed, Cyprus is one of the most popular locations for registering companies, and the procedure is simple, straightforward and quick.
Our objective is to provide the highest standards of professional conduct by offering prompt, high-quality legal services to our clients. We aim to assist the client with professional, practical advice and guidance to ensure that they meet their objectives at the best possible outcome.
Our firm's lawyers have an extensive experience in advising international and local clients on Corporate and Commercial matters, and you can rely on our knowledge and experience in this area.

High level of corporate services offered by lawyers and accountants, who are highly skilled.
● Professional negligence
● Bankruptcy
Moreover, there is no tax on profits from the sale of shares and other financial instruments that carry a title, such as bonds and debentures.
● International trade and commerce Real Estate and Property
Dividend income is exempt from tax.
Effective tax rate of 2.5% or less on royalty income.
Tax losses can be carried forward for up to five years.
Cyprus has been a member state of the EU since 2004 and a member of the Eurozone since 2008. The combination of the unique location of the island, business infrastructure and availability of investment opportunities makes Cyprus an ideal business hub in the region.
Companies registered in Cyprus also benefit from the double tax treaties that have been established between Cyprus and around 45 other countries.
Net profits of companies are subject to corporate tax at the rate of 12.5%, which is one of lowest in Europe.
Payments to non-resident companies are not taxed (dividends, interest and royalties).
● Acquisition of property in Cyprus by EU and third-country citizens
● Executor and administrator services
Among the numerous advantages that Cyprus has to offer as an international business centre are its reliable legal system, the simple and fast procedure of registering a company, the favourable tax legislation, the double tax treaties that the country has signed and the high-level corporate services.
● Accidents in the workplace
Rodosthenous Charalambides Law Firm is a full-service boutique law firm based in Paphos, Cyprus.
● Property management
● Trustee services
● Occupier's liability
● Road traffic accidents
The first stage is the approval of the proposed company name by the Registrar of Companies, and then the required documentation must be filled. This procedure takes around eight working days.
There is no tax on Capital gains arising from the sale of property abroad, including shares and immovable property, and excluding sale of immovable estate situated in Cyprus.
Cyprus is the third largest island in the Mediterranean, with an area of 9,251 km² and a population estimated to be 854,800. The strategic location of the island has played an important role in establishing it as a business centre since antiquity and as a very popular tourist destination.
● Internal corporate procedures
We offer a full range of services on all aspects of Wills, Trusts and Probate, including the below:
We provide a full scale of services concerning all aspects of a transaction, including the below:
Cyprus provides a modern banking system, which can support the operation of companies, offering a secure environment for business.
We deal with a wide range of corporate services, including:
● Shareholders' agreements and corporate governance
Rodosthenous Charalambides Law RodosthenisFirm M. Rodosthenous 4FounderNikolaou Nikolaidi, Center Point, Office 101, 8010, Paphos Cyprus, P.O. Box 63023, 8210, Paphos Tel: +357 26 www.charalambideslaw.comrodosthenous@charalambideslaw.com960980 The Lawyer Network8
● Fatal accidents
Confidentiality and anonymity of the beneficial owners.
● Estate planning and administration
Constantinos D. Messios
Mr. Messios is also a member of the Cyprus Bar Association Company Law committee, and brings to that his transactional as well as dispute resolution experience.
C. D. Messios LLC Constantinos D. Messios Managing Director 36 Agias Elenis Str., Office 401, Galaxias Commercial Centre, 1061 Nicosia Tel: +357 www.messios.commessios@messios.cominfo@messios.com22460446
Success is measured by the client's satisfaction of the results achieved. All efforts are dependent on an in-depth knowledge of procedural requirements in litigation and arbitration processes, extensive experience, and the ability to coordinate with other advisers and the clients themselves.
The firm handles a wide range of litigation and arbitration matters. We have a broad local and international client base, and service individual and corporate clients involved in complex commercial disputes connected to business disputes in Europe, the Russian Federation, the Middle East and Asia, as well as the rest of the world.
We advise corporate clients on the whole range of their commercial endeavours, ranging from basic structuring and shareholding of firms and partnerships, domestic and international joint ventures, redomiciliations, M&A, IP matters, creation of trusts, to overseeing complex international transactions from inception to closing – as well as, potentially, litigation.
We are involved in ancillary proceedings and injunctive measures to freeze/secure assets, and securing or opposing disclosure orders and the registration of arbitral awards and court decisions from other jurisdictions.

Areas of Expertise:
Recent Successes:
We have extensive experience in offering specialist advice to Investment Firms, Funds and Alternative Investment Funds on matters such as incorporation, drafting of business plans, internal and external manuals and policies (Compliance, AML, KYC and IOM, etc), in addition to more complicated matters, such as dealing with complaints and preparing submissions, and representing regulated entities and individuals appearing before the Cyprus Securities and Exchange Commission in disciplinary proceedings.
Annual Awards 2022 9
Complex cross-border disputes; high-value construction claims acting mainly for contractors; international and local commercial institutional and ad hoc arbitrations; representing regulated investment firms and individuals before the Cyprus Securities and Exchange Commission, as well as in their dealings with regulators around the world.
We place particular emphasis in evolving our practice through the constant training of all firm associates and members. We strive to ensure our firm has an excellent working environment, with very open client communication.
C. D. Messios LLC's legal practice advises clients in all their commercial affairs, including M&A, sale of assets, corporate structuring and restructuring entities, project finance and wealth management.
Representing contractors in several disputes referred to arbitration in relation to civil as well as construction projects. These involve high-end beach-front developments, public buildings, and sewerage and other engineering projects; representing respondents in a complex shareholder dispute before The London Court of International Arbitration; representing clients in serious jurisdictional and procedural matters being tried.
Dispute Resolution Law Firm of the Year in Cyprus
Over the past years, we have introduced new and advanced timekeeping and document management systems, offering accurate, safe, cost- and time-saving solutions to our clients –also ensuring the safety and flexibility of our lawyers.
Mr. Messios graduated in Law from Queen Mary College, University of London. He is a member of the Cyprus Bar Association (1993) and the Law Society of England and Wales (1994). He is also a Fellow of the Chartered Institute of Arbitrators (2002), a member of the London Court of International Arbitration, the International Bar Association and an associate member of the American Bar Association, as well as an appointed member of the Board of the Cypriot Accountants Regulatory Body.
We are predominantly involved in complex company/commercial and construction disputes, both domestic and cross-border. We are able to handle all types of work with efficiency and precision at all levels, and easily coordinate with counsel from all over the world to do so.
Current work load includes court proceedings in Cyprus and international arbitration forums arising from bond issues by real estate companies; arbitral and court proceedings arising from shareholder disputes; arbitral and court proceedings in relation to breaches of partnership agreements and fraud; complex technical disputes in large-scale construction and engineering projects, acting for government contractors; as well as large-scale insurance claims against contractors and land developers.
The firm advises individuals and corporations in complex cross-border disputes in various courts and in various international arbitration forums. Work is always undertaken with a view to achieving the goals set by the client, securing the deals sought and resolving often long-standing disputes.
Moreover, we have considerable experience in advising on contentious matters arising from debt restructuring and rescheduling, debt-to-asset swaps, project finance for firms/real estate and private equity finance, as well as corporate insolvency, acting for both borrowers and lenders on all related matters.
He is also a Chartered Secretary and a member of the Governance Institute and regularly implements corporate governance structures for UK and international directors.
Blockchain Lawyer of the Year in England
● Advising Tulip Trading Ltd. on a claim for the recovery of $5 billion worth of Bitcoin stolen by unknown hackers, and for the blockchain developers to be obliged to assist in the restoration under the claim;
● Acting for a client in the multimillion-dollar recovery of Bitcoin stolen in the infamous Mt. Gox exchange theft and subsequent insolvency;
● Advising Dr. Craig Wright on his defamation claim against various parties within the Bitcoin and blockchain sphere.
● Acting for Tokenized Group, a smart contracts solution provider, on its multimillion investment by nChain Holdings, a blockchain research and development enterprise;
He leads the firm's established and growing global practice for recovering lost, stolen and hacked digital assets. As well as advising HNW individuals, businesses and VCs on building businesses on the blockchain.
ONTIER LLP Derek HaltonManagingStinsonPartnerHouse,20-23 Holborn, London, EC1N 2JD Tel: +44 (0) 20 7183 www.ontier.digitalderek.stinson@ontier.co.uk1701 The Lawyer Network10

Derek has expertise in the areas of software, blockchain, Bitcoin and other Cryptocurrencies, lending and security involving cryptocurrency, data protection, financial services, insurance, payment services, real estate, employment, corporate finance (debt and equity), commercial, securitisation, insolvency and dispute resolution.
● Advising Dr. Craig Wright (a.k.a Satoshi Nakamoto, Bitcoin Founder) on his claim against the individual behind the pseudonym "Cøbra", who managed the website www.bitcoin.org unlawfully and published the Bitcoin Whitepaper in breach of intellectual property rights;
● Acting for Smart Contracts Limited on an Investment Agreement and Master Licensing Agreement with access to algorithms, patents and know-how for the operation of blockchain solutions on the Bitcoin blockchain;
Derek's track record in the area of Bitcoin and blockchain includes:
Derek Stinson is an experienced commercial, corporate, governance and regulatory lawyer who joined the firm in 2013 having previously spent six years at Dentons.
Derek has acted as general counsel to numerous ONTIER clients. He is also offshore qualified in the British Virgin Islands and provides general counsel advice on offshore matters.
● Acting for an early miner of Bitcoin to find solutions to recover lost and stolen Bitcoin in old wallets to unpick a variety of complex transactional scenarios;
● Recovering a client's full Bitcoin investment from a popular exchange, its unrealised gains and loss of profit (that the client would have earned from intended investments had funds not been unlawfully withheld);
Speaking of which: with three qualified European Patent Litigators and a team of national litigation specialists, including Attorney-at-Law Elisa Hirtreiter and Chemistry Partner Dr Wolfgang Bublak, Stolmár & Partner is well positioned to handle its first cases at the soon-tobe-inaugurated Unitary Patent Court. "While a new system always carries certain risks, we believe that the UPC, with its highly qualified judges and modern court system, also bears great potential – especially for biotech and pharma clients, whose cases are notoriously complex," adds Dr Nestle-Nguyen.
Dr Nestle-Nguyen has worked for Stolmár & Partner since 2015. Having obtained a PhD from Technical University of Munich (TUM) in Molecular Biotechnology, she is well versed in all fields of life science, including antibodies, protein engineering, RNA technology and CRISPR/Cas.
In her day-to-day practice, Dr Nestle-Nguyen advises a variety of clients ranging from universities to SMEs and large multinationals. She does not only handle all stages of prosecution work, including patent application drafting, but has also led a row of successful opposition cases at the EPO.
The Lawyer Network12
Stolmár & Partner Nestle-Nguyen of Life Science Team
Clients praise Dr Nestle-Nguyen's high work ethics, her dedication, analytical skills and scientific competence. "Denise has helped us develop a bespoke IP strategy that fits our company's needs perfectly. She is always available to discuss new ideas and ready to go the extra mile," says one client from a Swiss biotech startup.
The firm's unique automated validation service for European patents is a prime example of how this expertise is put to the clients' benefit. Not only does the standardized order process save valuable time, but it also enables Stolmár & Partner to offer highly competitive prices that easily match those of service providers, while offering the additional benefit of supervision by a qualified lawyer.
A One-stop Shop
A Thriving Biotech Practice
Dr Denise
Stolmár & Partner is a full-service pan-European IP boutique headquartered in Munich, with further offices in Hamburg, Zurich, Salzburg, the Allgäu, and the Lake Constance region. We have been providing our clients with dedicated, competent service for more than 20 years, both in hard and soft IP – at a national, European and international level.
Experienced Litigation Team Ready of the Unified Patent Court

Automated EP Validation Service
Tel: www.stolmar-ip.cominfo@stolmar-ip.com+49-89-2323670
This attitude is something that all clients of the firm have come to cherish. Stolmár & Partner's motto is as simple as it is intriguing: "We make your IP work." Clients are not just a reference number – all attorneys and an experienced team of paralegals are always at the clients' disposal, ready to listen to their specific needs, no matter the time zone. This was the vision that Dr Matthias Stolmár set out for when he founded the firm in 2001: "I wanted to create an IP boutique firm that offers more than just standard IP management. Legal advice should be service oriented. Therefore, based on our extensive experience, our clients from all over the world can expect tailor-made solutions." Indeed, many of the attorneys at Stolmár & Partner have previously worked as in-house counsel and are therefore not only technical experts, but also well acquainted with the industry's needs.
Customized IP Counselling
Head
Stolmár & Partner does not only provide consulting on patents and patent law. Instead, the expertise of the more than 10 attorneys also extends to many other aspects of intellectual property rights, including trademarks and branding, design law as well as copyright and unfair competition law. In addition, the firm has an extensive practice in medical device law and even covers niche sectors, such as wine law.
"While many smaller firms focus on either 'hard' or 'soft' IP, we believe that clients, no matter whether they are large multinationals or startups, benefit from a bird's-eye view on their IP rights. We first develop an overall strategy before we zoom in on individual aspects," explains Dr Stolmár, who also handles cross-border litigation cases that involve a mix of patent and design right enforcement. "The upcoming unitary patent system is only going to reinforce the need for creative lawyers who can think outside the box."
Blumenstr. 17, 80331 München, Germany
Besides being qualified as German and European patent and trademark attorney, Dr NestleNguyen is also a Swiss IP specialist, following training with the Swiss Patent Office (IGE), as well as a European Patent Litigator. "I believe that there is no legal domain that is as international as IP law. Understanding different jurisdictions is key in devising a successful IP strategy for the client," adds Dr Nestle-Nguyen, who is fluent in Chinese and also manages Stolmár & Partner's China desk.
Besides its established engineering and chemistry departments, the firm sports a thriving biotech and pharma group that has seen tremendous success during the pandemic. "While other colleagues had to reduce working hours, our clients used the lockdown months to develop their IP strategy – we were busier than ever in 2020 and 2021," says Dr Denise Nestle-Nguyen, Head of the Life Science Team at Stolmár & Partner.
Biotech Patent Law Firm of the Year in Germany
● Speed and performance
● Ship arrest and release
The team receives instructions from the full spectrum of the maritime industry, including:
With offices in a variety of time zones, we are always on hand to assist.
● Ship owners
● Charterers
Our Clients
Alex also has experience in cross-border insolvency proceedings involving jurisdictions such as the United States and Japan, and enforcement proceedings in jurisdictions such as Greece, Ecuador, Switzerland, Luxembourg, India and the United States.
Charterparties
● P&I clubs
● Traders
We are an international firm of market-leading legal experts specialising in all aspects of commercial law, from non-contentious advisory and transactional work, through to all forms of commercial litigation and arbitration.
Our team's extensive knowledge and experience means you can be assured that all technical aspects are covered and your matter is being dealt with quickly and efficiently, to solve any problems and minimise disruption.
● Non-payment of hire
● Repudiatory breach/termination
Alexander Freeman
● Container ships
● Passenger vessels (cruise, ferries and superyachts)
Annual Awards 2022 13
● Maintenance
Involving a variety of vessels:
We deal with all aspects of charterparty disputes, whether it's time charters, voyage charters, contracts of affreightment or bareboat charters.
● All contractual aspects arising out of marine casualties
Charterparties Disputes Lawyer of the Year in Greece
● Operators
A graduate of the University of Sydney Law School, Alex undertook part of his graduate studies at the East China University of Politics and Law in Shanghai, and was a recipient of the Helpmann Fellowship at the University of Sydney. Dickinson International Alexander Freeman Director
Alex has been with the firm since November 2014, prior to which he worked for the Greek delegation and Legal Affairs and External Relations Bureau of the United Nations ICAO in Montreal, and previously Norton Rose Fulbright. Alex was the law associate to Justices Davies and McCallum of the New South Wales Supreme Court.
● Letters of indemnity
2 Defteras Merarchias St, Piraeus 185 35 Tel: +30 210 428 www.hilldickinson.comalexander.freeman@hilldickinson.com4770
● Unsafe ports/berths
How We Can Advise You
● Jurisdictional issues
We tailor our work and the team to the individual case requirements, from minor demurrage claims through to multimillion-dollar, multi-jurisdictional disputes, always ensuring that we provide efficient, cost-effective advice and case handling.
Alexander has a strong interest in alternative dispute resolution, and successfully represented clients in several mediations in the UK and Greece.
With offices in the UK, mainland Europe and Asia, we provide services across four broad business groups.
● Bulk carriers
● Ship managers
Alexander is a Legal Director based in the Piraeus office with a practice that covers most aspects of shipping law, including disputes arising from charterparties, cargo claims, carriage of goods by sea and MOAs for the sale and purchase of vessels. He acts for owners, charterers and P&I clubs, with clients based in Greece, Europe, the United States and Latin America.
We can advise on:
● LNG carriers
● Dangerous cargoes
● Oil and product tankers
● Offshore vessels
Hill
Legal
We can assist with legal issues as soon as they arise in order to minimise the need for formal dispute resolution where possible.
Experience includes proceedings in both the English High Court and LMAA arbitration.
● Laytime and demurrage
How Our Team Will Work With You
● Loss of enjoyment claims
● Representing companies and individuals in capital markets litigation cases, including damages claims stemming from fraudulent embezzlement allegations;

Alexandra Petsa
8, Papadiamantopoulou str. 115 28 Athens, Greece Tel: +30 210 72 96 www.sardelaslaw.groffice@sardelaslaw.gr550 The Lawyer Network14
Dispute Resolution Law Firm of the Year in Greece
● Consulting domestic and international clients on complex legal matters, including tax disputes, cross-border disputes and international jurisdiction queries;
Alexandra Petsa is the Managing Partner of Sardelas Petsa, overseeing the Litigation and Dispute Resolution Department. She is a Supreme Court lawyer with a broad-based Greek and EU legal practice.
Our Litigation and Dispute Resolution Department has successfully handled a wide array of cases over the past 12 months, including:
● Consulting and legal support, resulting in a comprehensive multimillion-euro dispute resolution between major companies in the energy sector;
We also have a strong track record and experience in advising Greek state and public sector enterprises, most notably acting as adviser to the Ministry of Finance and the Hellenic Republic Assets Development Fund in relation to the Greek privatisation programme, local government organisations, Hellinikon SA in relation to its real estate assets, the Hellenic Horse-race Betting Organisation (ODIE), Public Power Corporation and PPC Renewables.
Sardelas Petsa Law Firm is an established law firm with a strong international dimension, well known in Greece and abroad for its top-drawer specialised professional service in complex cross-border and domestic cases, focusing, among other areas, on providing comprehensive legal services in litigation and dispute resolution. We have a solid track record in the areas of banking law, NPEs and NPLs, real estate, corporate, finance and capital markets law, as well as tax, litigation and alternative dispute resolution, including mediation and arbitration.
Litigation and Dispute Resolution Department
Sardelas Petsa has provided high-quality services to a variety of high-profile clients in both the private and public sector, domestic and foreign. Our clients, among whom are banks, credit institutions and funds – as well as leading companies in the investments, capital markets, real estate and development, energy, pharmaceuticals and commerce sectors – include Greek credit institutions and financial organisations (the National Bank of Greece, Alpha Bank, Eurobank, Piraeus Bank, Optima Bank), international financial sector organisations and groups (Euroclear Bank, the European Bank for Reconstruction and Development, JP Morgan, Citigroup, BNP Paribas, DEXIA Group, DZ Bank, UBS, Goldman Sachs, ING, Raiffeisen Bank, Ziraat Bank and Cantor Fitzerald Europe), "Bad Banks"/ Liquidators and NPL Portfolio managers (TT Postbank under Liquidation, ATE under Liquidation, PQH Single Special Liquidation, CPB Cyprus Liquidation and APS), Greek investment firms, collective investment managers and pension funds (Euroxx Securities, Merit Securities, Alpha Finance, CPB Mutual Funds Management, the Employees Mutual-help Fund and the Agricultural Bank Employees Special Account Fund), Greek insurance companies (ATE Insurance and Laiki Cyprialife), real estate funds, managers, developers and operators (Prodea, Trastor, Noval, Piraeus Real Estate, Alpha Real Estate), pharmaceutical and health sectors (Athens Medical Centre, CSL Behring, ELPEN Group and DEMO), the IT and telecommunications sectors (IBM, Intracom-Telecom, Nokia, MLS Information Systems and Think Digital), the food & beverage sector (Soya Mills Group, Macedonian Dairy Industry, Hellenic Breweries of Atalanti and Vivartia Group), the energy and energy commodities sectors (Public Power Corporation, PPC Renewables, Motor Oil Group, Terna Energy and Glencore International), the media & entertainment sector (Minos EMI and Universal Publishing), and the retail goods and services sector (Cocomat, Dufry, Fourlis Group and UPS).
● Representing a multinational company in a landmark cross-border tax case and pursuing a breakthrough interpretation of tax legislation relating to special NATO tax regime and international tax treaties;
● Providing legal support and representation to various clients in solvency matters, NPLs and collection-of-claims cases.
Alexandra is an expert practitioner in the fields of NPEs, restructuring and insolvency, judicial enforcement, real estate, tax and employment & social security law, having handled advisory, transactional and litigation work in relation to said fields for domestic and international clients from a plethora of business sectors.
Sardelas Petsa Law Firm
She holds a law degree and a postgraduate degree in Commercial Law from the law school of the University of Athens. She is the author of "The Law of Stock Exchange Transactions" (in Greek), 2005, and has numerous contributions in academic and practitioners' Greek and international legal journals.
● Negotiating and finalising dispute resolution agreements between companies and/or individuals regarding various civil and commercial claims, stepping in and successfully resolving longpending disputes even after litigation has been initiated;
Alexandra Petsa Managing Partner
● Legal support in resolving a multimillion-euro real estate issue between a major real estate development company and an international institution concerning prime property;
● Securing the nationwide first-ever provisional protection for a private investor's claim against a listed company on account of fraudulent financial statements;
● Representing major publishing companies in IP cases, including claims based on copyright and related rights, as well as provisional measures for emergency protection;
Professional Qualifications
● May 1995: Enrolment in the Prato's Bar Association section of Trainee Lawyers
● Partnership/shareholder disputes and dissolutions;
Dr. Simone Calzolai is the Founder and General Counsel of Calzolai Law Firm. After graduating and serving as personal law clerk to the Magistrate of the Court of Prato, Dr. Calzolai founded Calzolai Law Firm, which specializes in complex business litigation, white-collar criminal defense, labor and employment litigation.
● 2010: Consultant of the British Consulate in Florence
● Trade Furthermore,secrets.Calzolai Law Firm has extensive experience in merchandising and licensing, employment and consulting agreements and private financings. Among these sectors, Dr. Calzolai and team has worked the entire range of business incorporations from startups, development-stage companies as well as fully mature business incorporations.
Languages
Annual Awards 2022 15
● 25/05/2012: Admitted to practice before the Supreme Court and Higher Jurisdictions Courts
● 1997: End of law practice
● 09/02/2000: Admitted in the Register of Lawyers at the Prato Bar Association
Specifically,procedures.thefirmmanages
contract and business disputes, including:
Dr. Calzolai, as an Italian Qualified Lawyer, can represent and assist clients before the High Courts. As a European Lawyer, being of Counsel of London-based Adam Nelson Law Firm, Dr. Calzolai represent clients in the European Union and the United Kingdom. Dr. Simone Calzolai is also an active member of ABA (the American Bar Association).
● Thesis: Criminal Law – "Crimes of arbitrary exercise of one's own reasons" – supervisor prof. Ferrando Mantovani
In order to cope with a constantly evolving professional reality even outside EU boundaries, Calzolai Law Firm has combined its expertise and developed it in a stable partnership with Ascheri & Partners Tax and Commercial Firm in London (UK) in a way that best covers the needs of national and international clients.

Native Italian, English, German, French, Spanish, Russian.
● 2000: Consultant of the American Embassy – Consular District of Florence
The firm represents public corporations, high-net-worth individuals, privately held companies and foreign investors. In addition, Calzolai Law Firm has expertise in the field of appellate advocacy; meanwhile, Dr. Calzolai is admitted to practice in the Supreme Court and has been closely involved in the resolution of many cases of media interest.
● January 1994: Beginning of law practice
● Real estate litigation (with expertise across a broad spectrum of transaction types);
Education
● Healthcare litigation;
● 06/12/1993: Degree in Law
Calzolai
Business Litigation Lawyer of the Year in Italy
Today, Calzolai Law Firm's primary areas of practice include intellectual property, real estate and commercial litigation. The firm offers its consultancy and assistance from the constitution phase of the company (including transformation, merger and demerger operations), up to the management of insolvency procedures, as well as the dissolution, cancellation or in any case extinction of the same for the conclusion of liquidation or insolvency procedures, including bankruptcy
● Disputes in energy sectors;
● UCC merchant disputes;
● Copyright and trademark disputes;
For many years, Dr. Calzolai has acted as a qualified lawyer in the Florence US Consular District. In the United Kingdom, Dr. Calzolai is similarly listed as an English-speaking Italian solicitor held by the UK Government.
● Construction litigation;
● 1984–1993: University of Florence – Faculty of Law – Florence
● Enforcement of non-compete agreements (restrictive covenants);
Law Firm Simone FounderCalzolai/General Counsel Via Toscana n.2/F, 59100 PRATO (PO), ITALIA Tel: +39 0574 www.studiolegalecalzolai.itavv.calzolai@studiolegalecalzolai.it1826341
As an additional service, PG Legal offers preliminary risk assessment evaluations to provide clients with claims evaluation, assessment and risk analysis. PG Legal's tax specialists provide the expertise required for the full spectrum of tax aspects; meanwhile, its experts confer closely with a team of actuaries and loss adjusters for life insurance business queries.
About Giovanna Aucone
PG Legal is an independent law firm with an international network providing a full range of legal services to corporations, financial institutions and highnet-worth individuals in the insurance, finance, luxury assets, energy and technology industries.
Ms Aucone noted: "Despite the COVID situation, it has been a good year for the insurance sector. We have advised the largest Italian and international insurance groups operating in Italy on contentious and compliance insurance matters, being awarded for our in-depth industry knowledge and legal expertise.
Ms Aucone added: "We at PG Legal understand the complex technical, regulatory and commercial challenges that leading global insurance groups face, many of whom are our clients. We work to help our clients exploit existing and new business opportunities against a backdrop of increasing reporting and regulation, intense pressure on costs and margins, and a more cautious climate as regards risk and management of capital. For some clients, we act as the inhouse commercial legal team, while we provide a supporting role for others.
"Looking to the future, we intend to continue to offer comprehensive and high-quality legal assistance by expanding the range of services within the various branches of law as to privacy, AML and others with which insurance operators must comply."
PG Avv.LegalGiovanna Aucone Partner and Head of Insurance Team Via Ombrone, 14 Rome – 00198; Via Sant'Andrea, 3 Milan – 20121 Tel: +39 06 884 1535; +39 02 760 www.pglegal.itaucone@pglegal.it13359 The Lawyer Network16
"We have assisted a global insurance group in structuring private insurance products. This activity has implied the structuring of complex unit-linked policies customised under the specific requests of the client. The contract was issued on a cross-border basis; therefore, particular attention has been paid to the different regulations applicable both to the contract and to the financial investment. We have provided the client with 'tailor-made' contracts suitable to the end-customer's requirements and advised on the structuring of the contract path – including the agreements with the distributor banks and trust companies. We have also advised on matters concerning all fiscal issues related to a foreign company operating in Italy under the principle of the freedom to provide services. We have drafted the country manuals for use by the Compliance and Operation departments of the company and have structured PIP – individual pension plans – through a unit-linked product. We took care of the Implementation of IDD, review, and amendments to the distribution contract."
Whether operating in Italy on a cross-border or establishment basis, PG Legal advises leading global insurance and reinsurance groups, brokers, agents and other distribution networks on all aspects of Italian insurance law. PG Legal Insurance Team assists insurance operators in compliance activity, claims handling, inspections and other dealings with the Italian Insurance Regulator.
Giovanna Aucone is a Partner and Head of PG Legal Insurance Team. Giovanna's work focuses on providing legal assistance to insurance companies with particular emphasis on structuring complex insurance products. Her insurance experience also includes the drafting of contractual documentation required for compliance with the Italian Regulators; assistance on the establishment of subsidiaries or branches of insurance undertakings in Italy. She is also an experienced litigator with an impressive track record of significant cases regarding D&O and Financial Lines' policies. In addition to her solid and versatile knowledge of insurance law, she is often invited as a speaker at conferences and seminars to discuss the hottest topics of insurance law. She is recommended by Chambers Europe (Europe's Leading Lawyers for Business) for Insurance in Italy and is authorised to represent the clients before the Italian Supreme Court.
Moreover, the firm provides its clients operating in the insurance and reinsurance market with expert and up-to-date legal advice on life (IBIPS and NON IBIPS product) and non-life insurance regarding the D&O, financial lines, PI and marine and cargo sectors.
PG Legal is a member of AIDA (the International Insurance Association) and a best-friends network of top insurance law firms based in London, Paris, Madrid, Cologne, Munich, and with offices in the main financial centres worldwide.

Insurance & Reinsurance Law Firm of the Year in Italy
In particular, PG Legal's Insurance team presently assists clients in: drafting of insurance contracts, such as policy conditions, application forms and other documentation required by Italian insurance law regulating products; developing specialised insurance products, such as life insurance policies, unit-linked and index-linked policies, health insurance policies, D&O liability policies and financial line policies; advising on tax matters concerning complex life insurance products; assistance to insurance carriers operating on a cross-border basis; advising on regulatory issues relative to the incorporation of Italian-based companies, establishment of branches of insurance companies in Italy and notices of insurance products via the Internet; drafting and negotiating distribution agreements between insurance undertakings and their distributors; advising on the incorporation of insurance undertakings in other jurisdictions; advising on captive insurance and participating cell companies; monitoring the market and keeping clients abreast of developments in Italian legislation; as well as representing major insurance companies in complex professional indemnity litigation matters.
Alongsidedate.
Legal representation before any court of law (civil, criminal, administrative or social), at first instance and on appeal, whether you are the plaintiff or the defendant – whether you are being sued before a court of law, or whether you wish to take legal action yourself.
Immigration Law Firm of the Year in Luxembourg
Activities
Advice prior to proceedings, conclusion of contracts or any other commitment on your part towards third parties. A knowledge of applicable laws; the latest introduced amendments and their interpretations by the courts and tribunals are essential in deciding on the likelihood and prospects of success of any legal action that you are proposing to engage in.
● Residence and work permits (granting and withdrawal)
Graduated in law from the University of Liège (B) in June, 1998. He attended additional classes in Luxembourg law until he was sworn in at the Diekirch bar in April, 1999.
He first worked within the legal firm URBANY until March, 2002, then set up on his own after that
Mr. Wies will correspond with you in Luxembourgish, German, French and/or English.
his professional activities, he is involved in the promotion and defense of human rights within Amnesty International Luxembourg and the Lëtzebuerger Flüchtlingsrot.
● Civil status difficulties
● Family reunification
He also acts as a counsel for various associations and has a regular slot on a public radio programme (FM 100.7).
● Recognition of refugee status
Assistance in your negotiations and/or transactions by seeking the solution that best suits your situation and, if necessary, drafting acts on your behalf, for use in your day-to-day life (residential leases, loans, etc.) or in a professional context (contracts and commercial transactions, etc.).
● Acquisition of Luxembourg nationality
Pooling complementary skills and experience, WIES & HERTZOG is a human-scale firm located in the heart of Luxembourg City, providing legal services in many areas of law to a diverse clientele. Our mission is to provide advisory, assistance and legal representation services to both individuals and legal entities in all areas of public and private law.
Member of the Consultative Commission on Human Rights, former elected member of the Council of the Bar Association of Luxembourg. Chairman of the Legal Aid Committee and member of the Immigration and Asylum Committee at the Luxembourg Bar.
Our firm has a wealth of experience, and its advisory offering includes the following (among many other key areas):

Frank Wies
WIES & HERTZOG Frank 11,PartnerWiesLawyerrueJeanPierre Beicht L-1226 – Limpertsberg Tel: +352 26 48 29 25 www.w-h.luwies@w-h.lu Annual Awards 2022 17
● Immigration and nationality law
Immigration Law Firm of the Year in Portugal
● A global and in-depth vision of our clients' businesses: we see the big picture and the detail;
AAMM also specialises in handling public debt settlement operations, public law litigation and arbitration, territorial planning and redevelopment of urban areas, and the delimitation of the public domain. The firm provides legal advice and support to both Portuguese and foreign entities.
● Administrative litigation and arbitration Public-private partnerships Health services procurement
The public law team provides legal advice in all areas of public law to public bodies (central administration, public institutes, local administrations and public companies), as well as to private entities.
About Paulo de Moura Marques
● Administrative law
● A systematic approach to finding the right solutions to bring added value to our clients' activities and optimise their investments. We understand our clients' needs and can find the legal approach that best addresses every challenge they face;
Public Law Expert of the Year in Portugal
● A close partnership with the client;
● An efficient, dedicated, committed, innovative and practical team;
Abecasis, Moura Marques & Associados, Sociedade de Advogados, SP, RL. Paulo de Moura Marques Founding Partner Avenida da Liberdade, nº 190, 1º B, 1250-147 Lisboa Tel: +351 211 940 538 www.aamm.pt/ptgeral@aamm.pt
We provide legal advice and representation in Portugal, and support our clients in the international markets wherever they do business.
● Exceptional know-how, specialisation and an unparalleled track record;
Annual Awards 2022 19
● Trusted ties with leading international law firms.
● Public
● Expropriation ● Public domain ● The environment ● Territorial planning ● Urban planning ● Tourism ● Energy ● Water ● Telecommunications ● The public sector
The public law practice is one of AAMM's strongest features and an area in which it leads the market.
AAMM works alongside international law firms to provide support to its clients with greater proximity, regardless of where they are doing business.
AAMM prides itself on having a multidisciplinary team that includes specialised lawyers renowned for knowledge and experience that is unparalleled in the area of public law. These lawyers advise on a full range of issues, including:

AAMM is a law firm that stands for "getting it right", with a team of specialist lawyers with recognised expertise in their respective practice areas. Our lawyers focus on guaranteeing the highest standards of excellence, providing tailor-made legal advice and support to meet the needs of every client and help them develop solutions for the present and strategies for the future.
Working Alongside International Law Firms
The law firm Abecasis, Moura Marques & Associados, Sociedade de Advogados, SP, RL. (AAMM) is widely recognised in the areas of public law, tax and private clients due to the excellence and rigour of the services it provides to its clients, with proven results.
● Excellence in legal services;
● Constitutional law
●
●
● Public
What Sets Us Apart
Our clients include market-leading Portuguese and international companies as well as private clients. A number of our international clients are Fortune 500 companies, and most of our Portuguese clients appear on the list of the country's 1000 largest companies.
We are involved in major projects on a national and international level, but we also have social concerns, and social responsibility is a core value at AAMM.
Paulo de Moura Marques is an AAMM Founding Partner and Head of the Public Law Practice with around 25 years' experience in legal practice. He is known for his experience and expertise in all fields of public law and administrative litigation and arbitration. Renowned for his professional merit and leadership as well as negotiation skills, he is recommended by the main international directories – Chambers and Partners and The Legal 500. He is closely involved in the largest, most complex cases and transactions, representing marketleading companies, and he is the choice of international entities for advice concerning both the Portuguese and international markets. His clients come from a range of sectors, chiefly: life sciences, public governance, aviation and aeronautics, tourism, urban planning and construction.
Taxation: We provide clients with tax advice that is cost effective and geared to maximizing our clients' tax benefits.
Company Formation & Advisory Law Firm of the Year in Romania
BADET LAW OFFICE Alexandru Badet Managing Partner 16 Mitropolit Andrei Saguna St. 012934 Bucharest Tel: www.badet.roalexandru.badet@badet.ro+40744930808 The Lawyer Network20
We deliver expert legal advice in a pragmatic, responsive and cost-effective way via our dedicated practice areas, primarily focusing on aviation, corporate and commercial, employment, banking, finance, real estate, construction, litigation and arbitration. Given the various aviation projects, involving clients such as air operators, handling companies, brokers and financiers, the firm gained extensive experience in the aviation field.
The team approaches both their clients and their businesses, applying their expertise to help achieve the objectives which have been set. Investing time in forming lasting relationships and gaining a good understanding of their clients' affairs, the team at Badet Law build their practice on a strong set of values that guide them in all that they do and that enables them to achieve the highest standards in all their actions: an excellent quality of service, a passionate and fresh approach to any matter and client happiness.
Shipping: We advise shipping clients on a variety of legal matters from industry-specific business operations to shipping insurance, finance and disputes.
Mergers & Acquisitions: We assist on acquisitions and mergers involving private and public companies, providing legal advice and guidance throughout the entire transaction process, from identifying potential opportunities to successful completion.
Know-how in Industries: Aviation, Real Estate Development, Corporate and Commercial, IT, Renewal Energy, Retail, Real Estate and Construction, Franchise Expansion, Banking and Finance.
Banking & Finance: We have experience acting for financial institutions in a wide variety of transactions and provide clients with legal assistance on matters varying from project finance to electronic payment to restructuring loans.
Energy: We have a deep understanding of the energy sector and legislation in Romania, and advise clients with respect to power generation and sale projects, with a focus on renewable energy projects, from wind to photovoltaic and biomass investments.
Badet Law is a Romanian business law firm based in Bucharest, founded in 2013 by Alexandru Badet, a leading lawyer with a solid track record in providing legal advice in a business-oriented approach. Alexandru has worked as senior associate and partner with reputed international and local law firms. Following an experience of 10 years as litigator and consultant, he started his own Consulting Business.
Corporate: We combine our top legal expertise with a sharp commercial approach to provide clients with a wide range of legal services related to corporate law, from company formations to corporate re-organizations to everyday strategic advice.
Litigation and Arbitration: We deal with disputes across a wide range of industries and represent clients before state courts and arbitral tribunals.

Expertise and Key Competencies: Aviation Transactions, M&A Transactions, Company Restructuring, Corporate Advisory, Employment, Real Estate Development, Fundraising, Dispute Resolution.
Aviation: We have in-depth knowledge, understanding and experience in the aviation industry and have advised on key commercial and operational issues in the aviation sector.
Our clients are Romanian companies of all sizes, foreign companies and their subsidiaries located in Romania, as well as Romanian and foreign individuals.
We build our practice on a strong set of values that guide us in all that we do and that enables us to achieve the highest standards in all our actions: an excellent quality of service, a passionate and fresh approach to any matter and client happiness.
Our clients tell us that our professionalism, ability to tackle complex problems and strong emphasis on communication are the reasons why they work with us. We are proud of our creative and fresh approach and aim to continue investing in improving our service.
Employment: We advise both companies and individual clients on all aspects of working relations, from contracts and policies matters to termination agreements to visa and working permits.
Looking ahead to what the future holds, the team at Badet Law will continue to deliver an exceptional level of service which not only fulfils the requirements set by their clients, but also surpasses their expectations.
Real Estate & Construction: We have experience in advising clients in matters relating to real estate development, construction, property investment, portfolio management, disputes, property finance & banking, residential property and lease extensions.
Our firm's focus is on our clients and their businesses, and we apply our expertise to help achieve their objectives. We invest time in building lasting relationships and a good understanding of our clients' affairs in order to know what matters, and our advice is relevant, effective and appropriate.
Annual Awards 2022 21
Moreover, he is the author of several books in Economic Criminal Law, in Criminal Liability of Companies, as well as in Criminal Compliance.
Criminal Law Expert of the Year in Spain
Del Rosal, Adame & Segrelles (DRA&S) is a Spanish boutique law firm specialised in Economic Criminal Law. The team is recognised for advising on the most high-profile cases in this area. It litigates on behalf of high-profile corporations and individuals in a range of mandates, including issues of fraud, misappropriation of funds, money laundering and tax evasion.
He holds a Degree in Law, a Higher Diploma in Criminology and a Doctor of Law from the Complutense University of Madrid; Professor of Criminal Law; visiting researcher at the Universities of California, Berkeley (US), Stanford (US), Golden Gate University (US), Cambridge (UK), Max Planck Institüt, Freibug im Breisgau (Germany); former Alternate Magistrate in the Provincial Courts of Madrid and Alicante.
On the subject of DRA&S's recent casework, Mr Del Rosal Blasco noted: "We have been advising large banks in criminal matters, including anti-bribery and prevention of money laundering policies, defending and advising investments funds in criminal matters and antibribery policies, as well as defending and advising large companies and firms in criminal matters and anti-bribery policies. Today, our client base extends to firms from the aeronautic sector, the technological sector, the construction sector and the oil sector."
According to Mr Bernardo Del Rosal Blasco, DRA&S's landmark cases of the last 12 months include advising His Majesty Juan Carlos de Borbón y Borbón, former King of Spain, as a consequence of a claim brought by Corinna Zu Sayn-Wittgenstein-Sayn regarding various allegations of harassment by His Majesty against the Claimant. Bernardo del Rosal was asked to produce an expert witness report for the English Court, focusing on the following two specific issues: whether His Majesty, as King Emeritus, is afforded similar honours to the heir to the Crown under Spanish law, including whether he remains a "sovereign" and/or holds or exercises any constitutional competence or prerogative.
Mr Del Rosal Blasco added: "Meanwhile, the most important challenge in the past two years has been to adapt our work to a changing world. Firstly, and provoked by the pandemic and a three-month period of confinement, we had to adapt our work within the office to the possibility of teleworking. Secondly, the pressure over the relationship between price and efficiency has grown very quickly in an era of economic crisis; therefore, we are adapting ourselves to offer a much more personalised service – adapted to all the necessities and requirements of each individual client.
Bernardo del Rosal is the Founding and Co-Managing Partner of DRA&S. Prior to founding the firm, he was the Former Head of Economic Criminal Law at the international law firm Clifford Chance in Madrid.
The lawyers at DRA&S have extensive experience in procedural, regulatory-sanctioning issues, regulatory compliance and in conducting internal investigations for companies, for which they also possess extensive professional skills and personal and material resources. The team advises on all aspects of corporate criminal law, providing both the traditional services of legal prosecution and defence, including the new requirements of preventative criminal law and corporate compliance.
"Although criminal law is primarily territorial, we offer our service to foreign and multinational companies who are operating in Spain through local branches. All the lawyers of the firm speak fluent English and have adapted to liaising with a foreign client base, knowing well their necessities and requirements. In order to further expand our reach, we would like to keep growing in the coming years, and to this end, we also remain involved with networks and associations, which are very useful and effective. Obviously, the more professional networks that you can be involved in makes you, in a sense, larger and stronger as a firm and as a business, and helps you to adapt to the requirements of a changing market – by learning what others like about what you are doing."
He is a recognised criminal lawyer, specialised in criminal and economic criminal law. He represents clients in a unique and successful manner, and as discreetly as possible, seeking to minimise the negative impact of investigations, which can attract considerable media interest.
DEL ROSAL, ADAME & SEGRELLES Bernardo Del Rosal Blasco Co-Managing Partner Plaza de las Salesas, 3, 28004 Madrid, Spain Tel: +34 917 485 www.dras-abogados.comb.delrosal@dras-abogados.com430
The team also keeps a regular presence in courts and tribunals throughout Spain, and maintains beneficial working relationships with regulators across diverse fields.

● Court Gothenburg, 1995–1997
We provide clear, specific advice, whatever the question. We give honest answers and have long experience of advising on a broad spectrum of complex tax issues.

International Tax Law Firm of the Year in Sweden
● Tax MagnusDisputesadvises
Specific Advice
● Income Tax
We have the sector-specific expertise needed to provide advice that is tailored to our customers' business – advice that adds value.
● KPMG, 1997–2001
Full Service and Independence
Through our merger with Aspia (www.aspia.se), we are now part of Sweden's new leading business partner for business-related services. For you as a customer, this means that you get access to an additional 1,450 specialists in payroll management, accounting and consulting, in more than 70 locations throughout Sweden, and specialists throughout the Nordic region.
Skeppsbron Skatt, a Part of Aspia
Global Network
● Morgan Stanley, 2004–2012
● Skeppsbron Skatt, 2012 – present
● International Taxation
● Master of Law, Uppsala University, 1995
Skeppsbron Skatt is Sweden's largest independent tax adviser, with around 70 employees at our offices in Stockholm, Malmö and Gothenburg. We are a full-service adviser, handling all types of tax issues for both large and small companies.
Skeppsbron Skatt is part of Taxand, the world's leading international network of independent tax advisers, which currently includes more than 2000 tax consultants in around 60 countries. This enables us to offer high-quality advice, regardless of where in the world you as a customer have your business.
We possess the skill and expertise to deal with tax issues of all kinds. Our consulting is independent from auditing. We offer a unique alternative to the tax advice provided by audit firms.
clients in various sectors, with a particular focus on clients within M&A and private equity. He advises his clients in compliance-related matters, as well as in connection with restructurings and transactions. In addition, Magnus has vast experience in advising clients in respect to tax litigation. He is often engaged as a speaker, and has also written a Swedish Branch report for the International Fiscal Association (IFA).
Skeppsbron Skatt Magnus Larsén SkeppsbronPartner 20 SE-111 30 Stockholm Tel: +46 73 640 91 www.skeppsbronskatt.semagnus.larsen@skeppsbronskatt.se52 The Lawyer Network22
Career
Magnus Larsén Focus Areas
● M&A and Private Equity
● Linklaters, 2001–2004
Sector-specific Expertise
He has developed a substantial experience in the energy and infrastructure sector in the context of financing and refinancing transactions, using classical bank structures as well as Euro PP, bond and project bond structures, specialized credit institutions and dedicated debt funds.
Our large international group of Banking & Finance lawyers works as a cohesive team across North America and Europe to deliver flawless execution on the most demanding finance transactions. Whether they're bulge bracket investment banks, new alternative lenders, large corporate borrowers or governmental entities, our clients choose us when quality and value are their highest priorities.
He also acted on transactions for financing or refinancing purposes (including liquidity), and for off-balance sheet or regulatory capital purposes. As such, he has developed particular skills in handling multi-jurisdictions and multi-practice transactions.
Before joining Orrick in 2016, Hervé was at Freshfields Bruckhaus Deringer LLP, where he worked for 20 years, including 18 years as a partner.
Capital Markets, Securitization & Structured Finance Lawyer of the Year in Switzerland
Over the recent years, Hervé has also developed a unique expertise in the non-performing loans markets and in accompanying tech companies and newly formed companies in raising innovative and tailor-made sources of financing.
Hervé is described by his clients as a "key person" for structured finance deals, noting: "When we've got a problem, he's there. We know we can count on him." Clients further comment: "He is dedicated and innovative, and an expert in his field. We see him as a business partner of ours, rather than a lawyer."
Hervé is an active participant in drafting securitization and structured finance legislation and regulations in France. He regularly publishes and speaks in relation to structured finance markets and related points of interest and deals.
From single-lender corporate loans to heavily structured syndicated or bespoke transactions, we offer premier, tailored advice to clients around the globe.
Hervé Touraine is Head of Finance Europe, based in Geneva and also with an office in Paris, where he spends a significant part of his time.
PartnerHervéOrrickTouraine–Banking & Finance 3, Rue Francois Bellot, Geneva, 1206 Tel: +41 22 787 www.orrick.comherve.touraine@orrick.com4000
Orrick is a global law firm focused on serving the technology & innovation, energy & infrastructure and finance sectors. Founded more than 150 years ago in San Francisco, today Orrick has offices in 25+ markets worldwide.
Hervé represents international financial institutions, corporates, sponsors, investors, insurance companies, asset managers and alternative capital providers on domestic and cross-border transactions. He advises on banking, structured finance, securitization and capital markets transactions.
Both lenders and borrowers have turned to us for more than 100 years for counsel on a wide array of finance transactions, from acquisition finance to recapitalizations, work-out financings to asset-based lending facilities, municipal lending to project finance, structured finance and capital markets, and all manner of other lending arrangements.
Annual Awards 2022 23
Our work has earned us recognition worldwide. Major legal magazines rank us as a leading firm in 2022 for Banking & Finance in the U.S., Switzerland, France and Italy.
Orrick's structured finance and debt capital markets practice consistently operated on the market's top mandates across a wealth of structures and, time and again, innovated new structures.

Hervé Touraine
Hervé has worked on numerous complex, strategic and/or innovative transactions (including many firsts in France and Europe) such as international securitization transactions, covered bonds, corporate structured bonds, project bonds, debt funds, direct lending and the establishment of dedicated origination and refinancing platforms.
Justice for Lawyers
Ms Alexander Theodotou is also a highly experienced mediator, and has advised on 60 individual cases, which were resolved successfully through mediation.
Ms Alexander Theodotou has worked prominently within the area of human rights. As an NGO in Iraq, she assisted others in identifying the imprisonment of innocent people as suspects who had been badly treated by the allied armies.
She is also campaigning for the liberation of Kurdish political prisoners, Abdullah Öcalan and the Kurdish leader of the opposition, Selahattin Demirtaş, who is also a lawyer and is imprisoned by Recep Tayyip Erdoğan, the President of Turkey.
Highgate Hill Solicitors Katherine Alexander Theodotou 98PrincipalDresden Road, London, N19 3BQ Tel: +44 (0)20 7263 www.highgate-hill-solicitors.co.ukhellenic@btinternet.com6445 The Lawyer Network24

Ms Alexander Theodotou founded this movement around five years ago to protect the black and ethnic minority firms from the injustice and bias of the regulatory bodies. The movement believes in regulations, but objects to the bureaucracy and bias of regulatory bodies under the influence of false complaints.
Memberships:
● Swiss Francs, (CL-2014-000668): she terminated the loans in Swiss Francs and assisted clients to obtain favourable agreements from the banks;
● The Panareti case (CL-2017-000657), which lasted from 2010–2021. It was won with compensation to the clients (08/06/2021);
According to Ms Alexander Theodotou, the Legal Ombudsman service consists of people whose objectivity is very low. The SRA investigators and the Solicitors Disciplinary Tribunal need to be reformed to be in the shape of a judicial court, wherein both sides are heard equally.
Cyprus
She notes that Cyprus, despite its troublesome history, has some of the best regulatory systems in Europe and could be an example for the English regulators.
Charity and Community Work:
● Frenaros action (HQ12X02903): she assisted clients to free themselves from fraudulent contracts;
In 2013, she set up the European Committee of Lawyers against Risky Currencies, and is the chair of this committee, which encompasses 14 European countries.
● The Harrogate actions: she assisted clients to get their deeds in Cyprus, 2007;
Today she is the Leader of the Free and Democratic Unity of Cyprus, a movement launching a number of candidates for the forthcoming elections, including Turkish Cypriots.
Ms Alexander Theodotou also founded the supplementary schools in Islington for ethnic minorities, as well as founding two charitable organisations for animals and birds in Cyprus and the UK.
● The Anarita case: she assisted purchasers to safeguard their properties from receivership;
Katherine Alexander Theodotou is a Cypriot solicitor practising in Cyprus with her own firm, K. Alexandrou Theodotou LLC, and in the UK under Highgate Hill Solicitors.
Ms Alexander Theodotou was educated in Cyprus, Greece and Belgium and has been successful with two PhDs, professional qualifications in the UK, as well as professional qualifications in Cyprus. She is an honorary professor of the University of Gent in Belgium and has worked as a lecturer and lawyer in Cyprus and the UK, as well as acting as an associate of A. Lionis Advocates in Athens.
● Liasides action in Cyprus 2007–2009: Ms Alexander Theodotou lifted an Ernest Young receiver from the properties;
Moreover, she is campaigning for the unfair treatment of the Palestinians, and for political debate between the Israelis and the Palestinians – to find a peaceful solution without the interference of the great powers.
She is currently campaigning for the independence of Kurdistan and the unity of the Kurdish regions into an independent state, and acts as the Chair of the Euro-Kurdistan Committee, hosting a number of successful meetings at the European Parliament and the British Parliament.
Civil Law Expert of the Year in the United Kingdom
● The John Taylor (CL-2014-000743) case: she assisted clients in terminating their unfair contracts.
Human Rights
Ms Alexander Theodotou is a member of a family with a historical background, as one of her relatives led the revolution for the independence of Cyprus in 1931 and suffered imprisonment, torture and exile in the Seychelles. In his honour, the Theodotou street in Nicosia, Cyprus was established.
She played an important role when her island was attacked and invaded by the Turks. She assisted in the liberation of 600 children from the Turkish forces.
She is a member of the Parliamentary Review Committee under Lord Pickles, a member of the Leaders Council of Lord Blunkett.
As a lawyer, she has never lost a case. She deals primarily with large commercial cases, which are bilateral, with actions in two countries. These have included:
● The Tersefanou actions (2013 FOLIO 1309): clients rescinded contracts with various developers;
Our clients include investors, lenders, borrowers, financial institutions, hedge and investment funds and venture capitalists. We have significant experience of working with corporate finance houses and funds, as well as other management advisers. Our strong network of corporate finance advisors equips us to source the best advice for our clients in any given situation, as well as the funds needed to enable them to achieve their objectives.
Neil Pfister
From quoted companies to family businesses, and from startups to mature enterprises, Druces' Corporate & Commercial team can help your business to flourish.
We understand that the process of listing on the capital markets can be complex and time intensive. Our clients choose Druces because we make it as painless as possible so that they can concentrate on running their businesses.
The team has a focus on acquisition finance, corporate lending, Islamic finance transactions, trade finance, distressed debt, refinancing, restructuring and property finance.
Druces LLP Neil Partner,PfisterCorporate & Commercial Salisbury House, London Wall, London EC2M 5PS Tel: +44 (0)20 7216 www.druces.comn.pfister@druces.com5589
Technology Law Expert of the Year in the United Kingdom
We provide high-value expertise in the areas of corporate and capital markets, banking and finance, private wealth, dispute resolution and residential and commercial real estate.
Neil is a specialist Commercial, IT & IP Partner in our Corporate & Commercial team.
Founded in 1767, Druces is an ambitious City of London law firm known for advising public and privately owned businesses, financial institutions and wealthy individuals across a range of industries and sectors.

Annual Awards 2022 25
A large part of our work has an international dimension, and we were founder members of the Alliance of Business Lawyers. This worldwide network of law firms enables us to deliver an excellent cross-border service for clients in the UK and overseas, regularly advising international clients on English law matters.
Druces' Commercial Contracts team also has strong expertise in consumer contracts and often helps e-commerce businesses navigate the maze of consumer legislation surrounding these types of contracts; meanwhile, our company secretarial service helps your business keep on top of the ever-changing regulatory landscape – freeing you to concentrate on the day-to-day demands of running your business.
Our team regularly advises on transactions involving the London Stock Exchange's Premium and Standard segments, AIM and AQSE admissions, IPOs, reverse takeovers, fundraisings and bond and loan note issuances.
With more than 250 years of experience, we combine cutting-edge legal advice with a responsive, partner-led service and pride ourselves on the long-term relationships we build with our clients.
Prior to entering the law, Neil set up an IT company specialising in providing bespoke software to local government. He began his legal career in Surrey, joining Downs Solicitors, rising through the ranks to become Head of Corporate & Commercial. He is also the Founder and Editor of the technology law website, IT Legal.
Our team has a wealth of experience as a result of years in the City advising banks and other financial institutions; private equity, debt and hedge funds; Sharia'a finance institutions and significant corporate borrowers.
Meanwhile, the firm's practice is recommended in the 2022 edition of the Legal 500 for both Islamic Finance and Property Finance, particularly for our "ability to provide a bespoke service tailored to each client" as well as our "unrivalled sophistication, depth of experience and legal creativity".
We have a strong track record of acting for UK and international banks, traders and other corporates on a range of contentious matters – covering banking disputes and recovery issues, trade finance disputes, regulatory matters, fraud, insolvency and LPA receiverships.
In today's climate, it is more important than ever for businesses to be able to access capital when they need it. Whether you are looking to raise equity, debt finance or refinancing a debt, our team of experts can support your business by making the process as smooth as possible.
He brings his real-life experience at the sharp end of the IT world as a founder of an IT company to the advice he gives in his core specialism of Commercial Law.
In addition, Druces is recognised as one of the UK's top 20 law firms for the number of AIM-listed clients we advise, and we are ranked second in the UK for basic materials clients (Corporate Adviser Rankings Guide, August 2021).
The Capital Markets team includes partners who themselves are non-executive directors and so not only have excellent technical knowledge, but also know first-hand what it's like to go through the listing process themselves.
Neil specialises in advising clients based in technology and software, particularly on terms and conditions, agency agreements, confidentiality/NDAs, consultancy, distribution, e-commerce and IP law. He also advises commercial clients on how to structure their businesses as well as buying and selling and raising investment throughout the life of the business.
The Lawyer Network26
UK Visa Law Firm of the Year in the United Kingdom
A Sponsorship Licence revocation is issued by the Home Office to state that your business cannot continue to hire foreign workers.
A Sponsorship Licence application is a necessary part of the process of employing certain foreign workers. If you intend to hire anyone from outside the European Economic Area (EEA) you must apply for a Sponsor Licence, including if you are a small business or charity.
Our SkilledservicesWorker Visa
Our lawyers provide fair counsel, informing clients of the reality of their case (rather than simply what they wish to hear) – illuminating the qualities and shortcomings that should be considered when reaching towards the clients' goal.
Our method is to set up a strong working association with our customers and guarantee that client care is at the forefront of everything we do. Rendering migration advice isn't merely a box-ticking exercise; it requires a groundbreaking and proactive methodology. If there is an issue, most times out of 10, we will provide the answer. Thinking outside the box and devising imaginative solutions is the approach you can anticipate from us.
Our bilingual staff will ensure that clients around the world receive a customized methodology, coordinated in person and online as required.
If you fail to undertake your duties as a Tier 2 Sponsor Licence holder, you may have your Sponsor Licence suspended. Your migrant employees will still be permitted to work while your licence is suspended, but you risk losing them if your licence is revoked.
WHAT WE DO?
A Sponsorship Licence application is a necessary part of the process of employing certain foreign workers. If you intend to hire anyone from outside the EEA, you must first apply for a Sponsor Licence, including if you are a small business or charity.
Global Immigration Law is an advanced lawful administrations supplier that has practical experience in providing superb movement legal guidance to organizations as well as people.
A Certificate of Sponsorship (CoS) is necessary for migrant workers who are applying for their Tier 2 or Tier 5 Visa. As a UK employer, you will need to hold a valid Sponsorship Licence to apply for the Certificate of Sponsorship for each employee you bring over.
Sponsor Licence Suspension
We are based in the City of London with a group of six experts, including specialists and legal help.

Sponsor Licence Application
Sponsor Licence
A Skilled Worker visa allows you to come to or stay in the UK to do an eligible job with an approved employer. This visa has replaced the Tier 2 (General) work visa. We are making skilled worker visa applications to bring skilled workforce to the companies that require additional skilled employees.
A Sponsor Licence renewal is a process that lets you continue to employ foreign workers legally in the UK. You can renew your Sponsor Licence within three months of the expiry of your current Sponsor Licence.
Global Business Mobility Visa
Fixed Expense
Sponsor Licence Revocation
The Global Business Mobility routes are for workers based outside the UK who are undertaking a temporary work assignment in the UK as a Senior or Specialist Worker, Graduate Trainee, UK Expansion Worker, Service Supplier or Secondment Worker. We are applying for these routes for the companies outside the UK to open up their branches in the UK or for intra-company transfers.
If you wish to work in the UK for 12 months or less, but are subject to immigration control, you may apply for a Temporary Worker Tier 5 Visa. You can apply for this visa if you wish to work in a role such as charity worker, artist, entertainer, diplomat or sportsperson.
Sponsorship Licence Renewal
Temporary Work Visa
Global Immigration Law Emel SuitePartnerYilmaz58Grove Business Centre, 560-568 High Road, Tottenham, N17 9TA Tel: +44 (0)208 017 www.global-immigrationlaw.cominfo@global-immigrationlaw.com6398
Certificate of Sponsorship
No hourly rates; only one fixed expense for the administration you need – ensuring a responsible pricing structure.
Annual Awards 2022 27 Construction Lawyer of the Year in Austria KWR Karasek FleischmarktPartnerDr.Rechtsanwälte GmbHWietrzykGeorgKarasek1,A-1010 Vienna Tel: +43 1 www.kwr.atgeorg.karasek@kwr.at24500-3155 Projects & Energy Lawyer of the Year in Austria Schoenherr Vienna Christian Schmelz A-1010PartnerVienna, Schottenring 19 Tel: +43 1 534 37 www.schoenherr.euoffice.austria@schoenherr.eu0 Employment Lawyer of the Year in Belgium ElisabethStibbe Matthys CentralPartner Plaza, www.stibbe.comelisabeth.matthys@stibbe.comTel:25 Rue de Loxum,Loksumstraat1000Brussels+3225335652 IP Law Expert of the Year in Belgium ChristineAstrea De Keersmaeker Senior LouizalaanCounsel235 – 1050 Brussel Posthofbrug 6 bus 1 – 2600 Antwerpen Tel: +32 2 215 97 58 Mob: +32 475 30 98 03 www.astrealaw.becdk@astrealaw.be Dispute Resolution Lawyer of the Year in Bulgaria Dimitrov, Petrov & Co Metodi Baykushev 28PartnerTodor Alexandrov Blvd., Tel:Fl. 7, Sofia 1303+359(2)421 42 01 www.dpc.bginfo@dpc.bg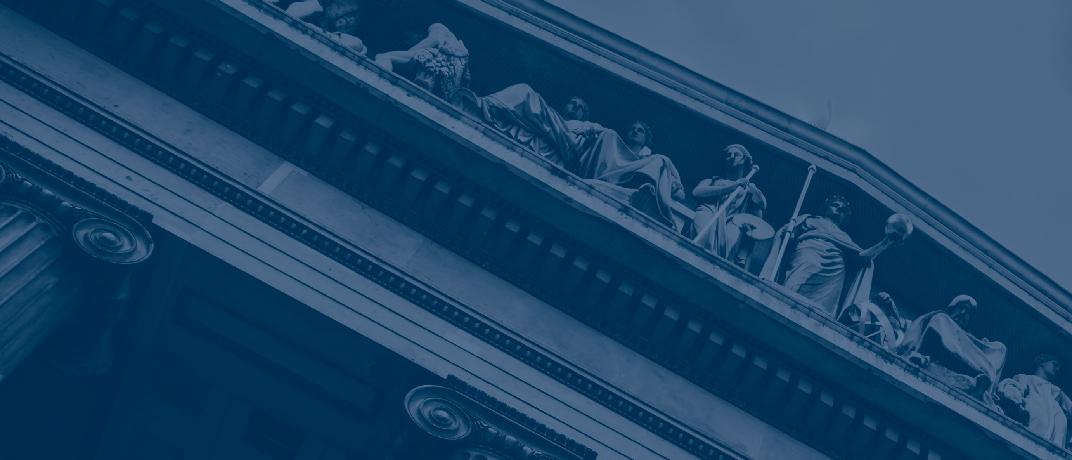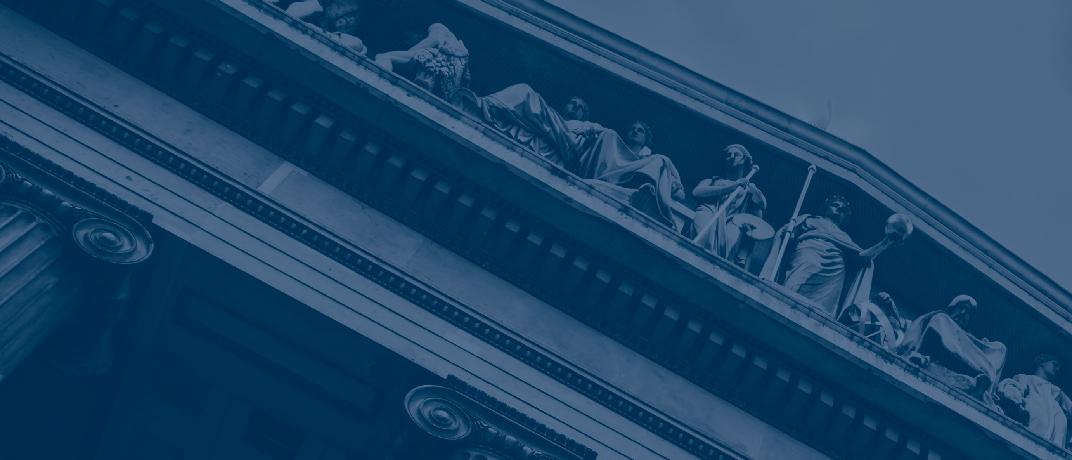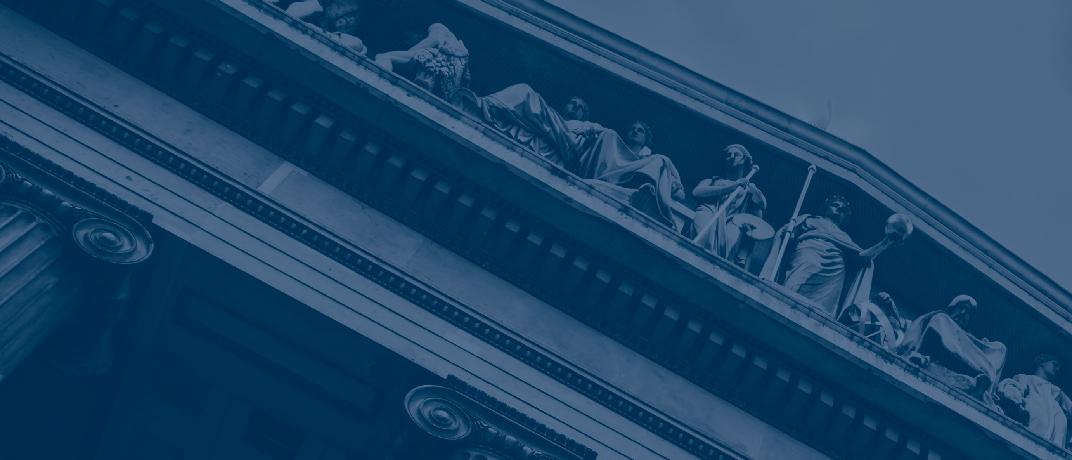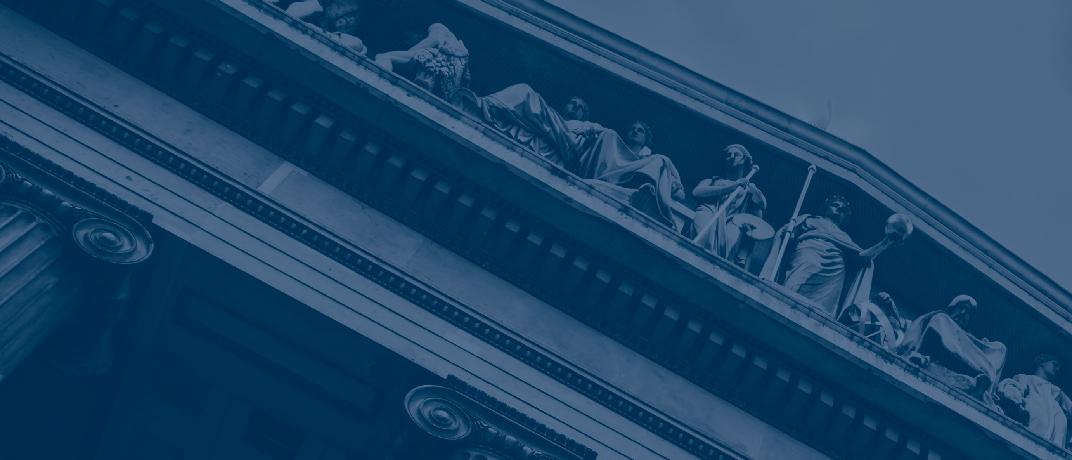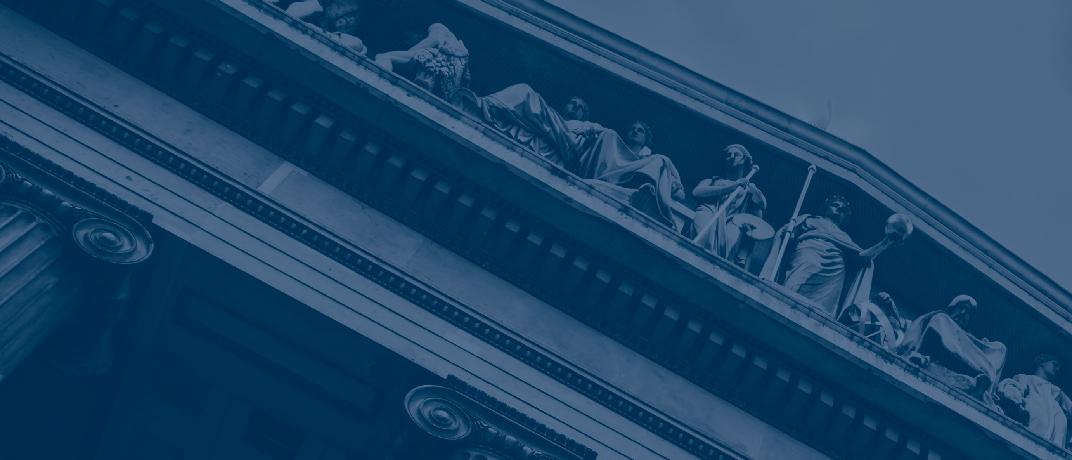 The Lawyer Network28 Real Estate Lawyer of the Year in Croatia Šavoric & Partners Branko Bulat IlicaPartner1/A, Zagreb Eye, 14th–15th floor, 10 000 Zagreb Tel: www.savoric.combranko.bulat@savoric.com+38514855900 Boutique Corporate Law Firm of the Year in Cyprus Alexandrou & Papatheodorou LLC Alexandros Ch. Alexandrou Managing Partner 24 Gregoriou Xenopoulou, Office 301 Kyzas Bldg, Block A, 1061, Nicosia Tel: (+357) 22 262 268 www.apllc.euaca@apllc.eu International Corporate Law Firm of the Year in Cyprus AGP LAW FIRM | A.G. PAPHITIS & CO. LLC Angelos G. Paphitis Managing Partner AGP Chambers, 84 Spyrou Kyprianou Avenue, 4004 Limassol, Cyprus Tel: +357 www.agplaw.comagp@agplaw.com25731000 IP Lawyer of the Year in Cyprus Lellos P Demetriades Law Office Achilleas Demetriades ThePartnerChanteclair House, 2 Sophoulis Str. 9th fl, 1096 Nicosia Tel: +357 22 www.ldlaw.com.cyachilleas@ldlaw.com.cy676060 Construction Disputes Barrister of the Year in England Exchange Chambers David BarristerFearonand Mediator 201 Deansgate, Manchester M3 3NW Tel: +44 (0)161 833 www.exchangechambers.co.ukfearon@exchangechambers.co.uk2722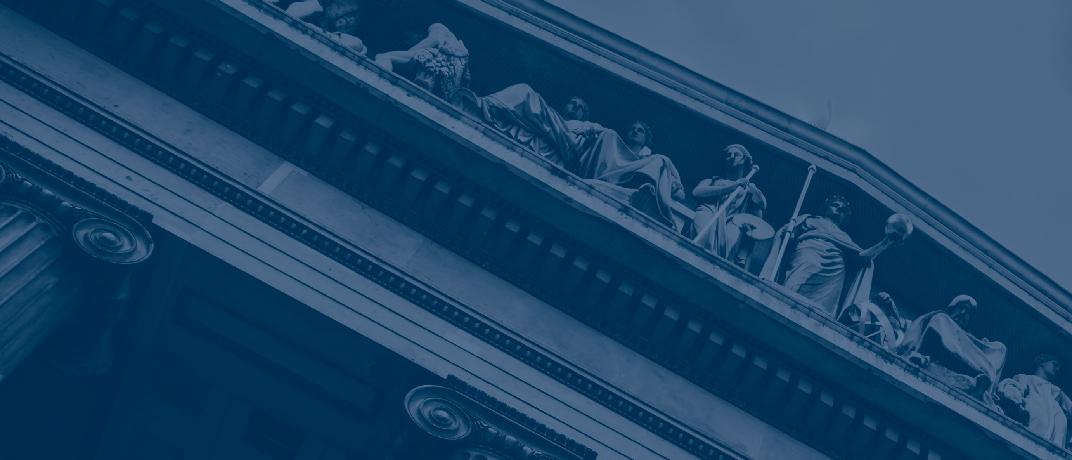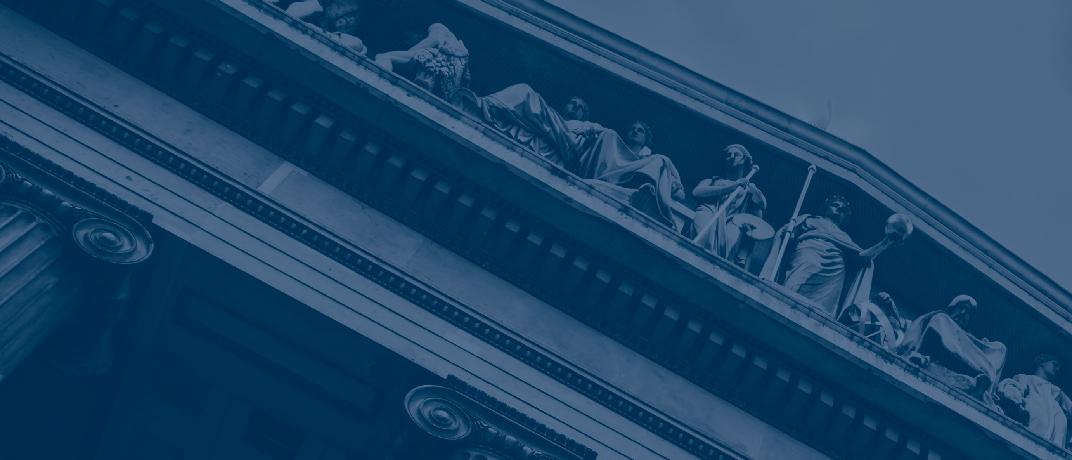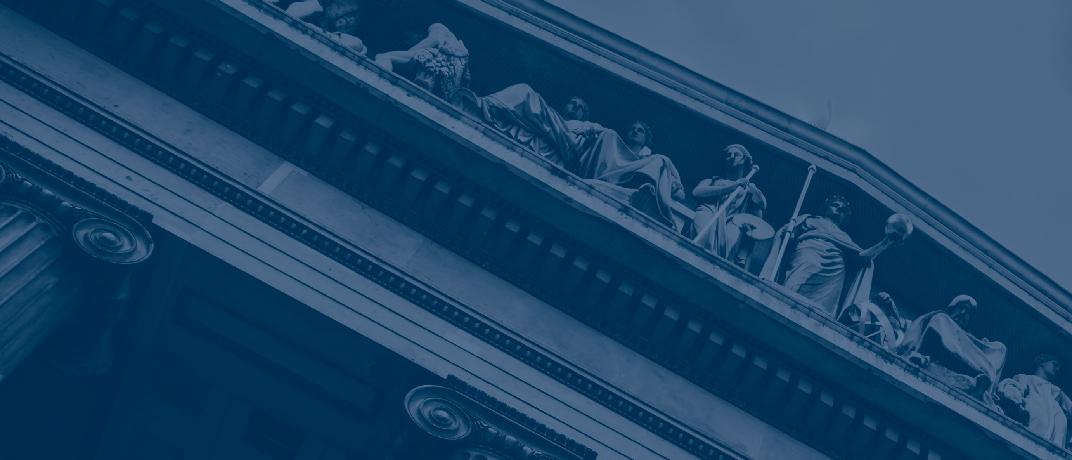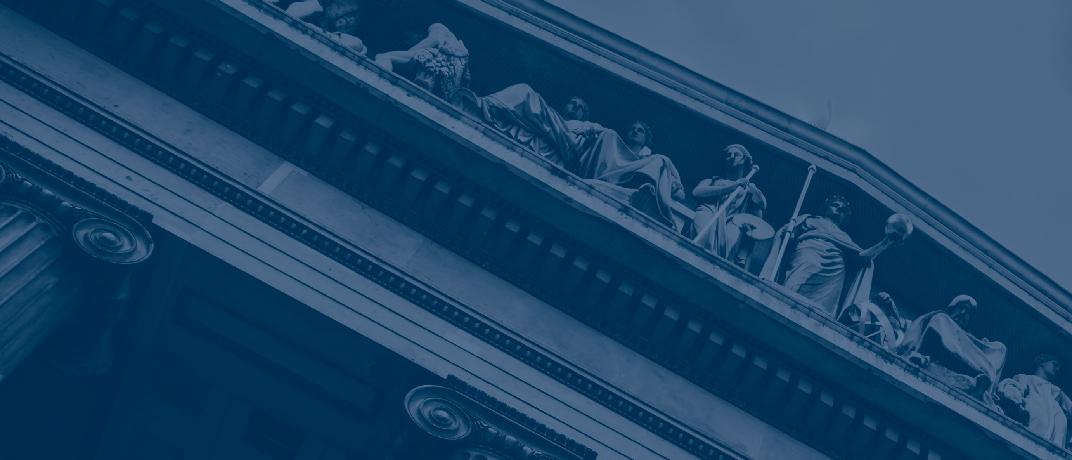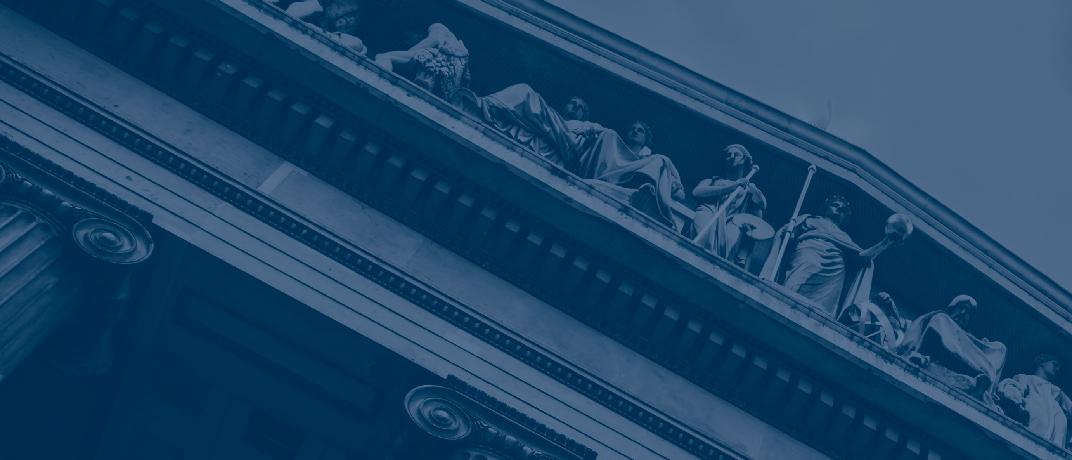 Annual Awards 2022 29 Professional Indemnity Disputes Law Firm of the Year in England 85SeniorJohnCaytonsCaytonPartnerGracechurch Street, London EC3V 0AA Tel: +44 (0)20 7398 www.caytonslaw.comcayton@caytonslaw.com7628 Contested and Hostile Bids Expert of the Year in France Skadden, Arps, Slate, Meagher & Flom LLP Mr. Armand Grumberg Partner, Mergers and Acquisitions 68 Rue du Faubourg Saint-Honoré, 75008 Paris, France Tel: www.skadden.comarmand.grumberg@skadden.com+33.1.55.27.11.95 Intellectual Property Law Expert of the Year in France NathalieDreyfus TrademarkDreyfusLawyer –Expert at the Paris Court of Appeal 78 Avenue Raymond Poincaré, 75116 Paris, France Tel: +33 (0)1 44 70 07 04 www.dreyfus.fr/en/homecontact@dreyfus.fr Artificial Intelligence Lawyer of the Year in Germany PLANIT // RechtsanwaltsgesellschaftLEGAL mbH Dr. Bernhard Freund Lawyer, Certified IT Lawyer, Certified Data Protection Officer (TÜV) and CIPP/E Jungfernstieg 1, 20095 Hamburg Tel: +49 (0)40 609 44 www.planit.legal/enbernhard.freund@planit.legal190 Data Protection Lawyer of the Year in Germany/ IT Lawyer of the Year in Germany PLANIT // RechtsanwaltsgesellschaftLEGAL mbH Dr. Bernd Schmidt Lawyer, Certified IT Lawyer, Certified Data Protection Officer (GDDcert.) and CIPP/E Jungfernstieg 1, 20095 Hamburg Tel: +49 (0)40 609 44 www.planit.legal/enbernd.schmidt@planit.legal190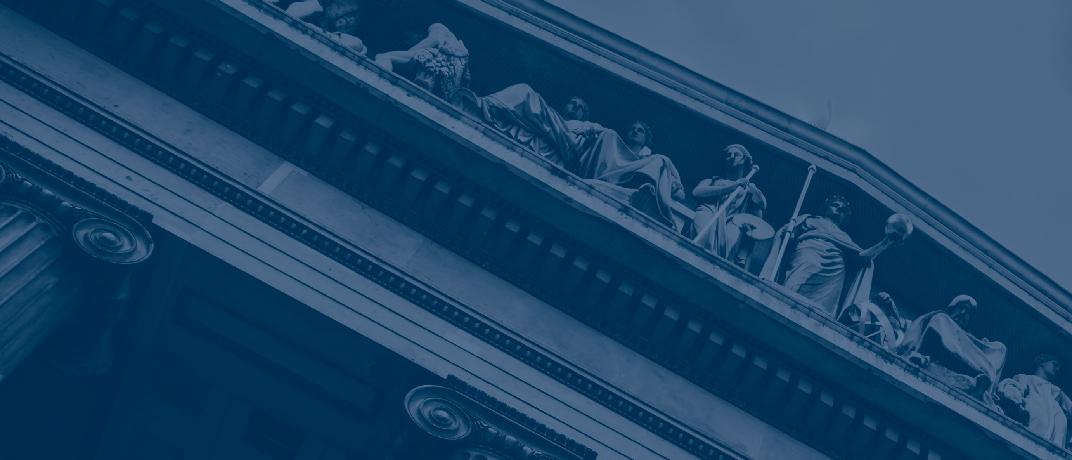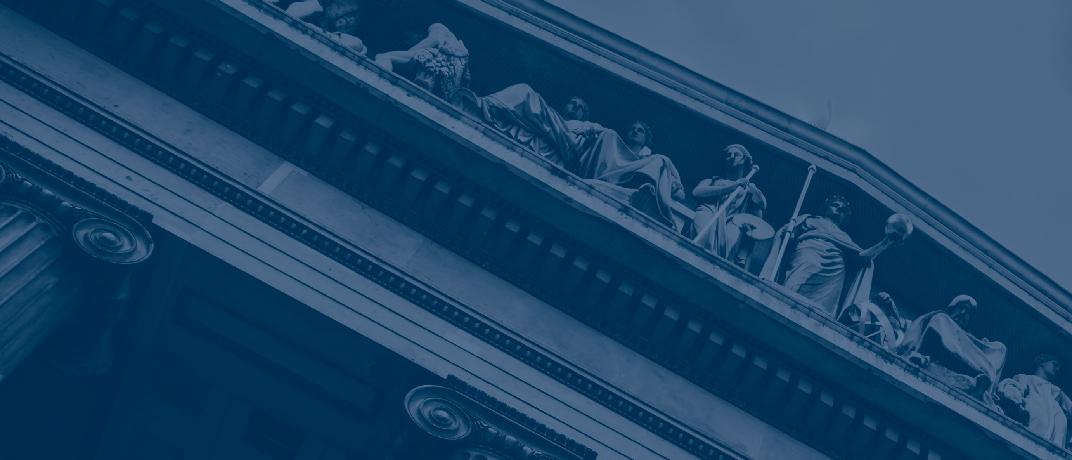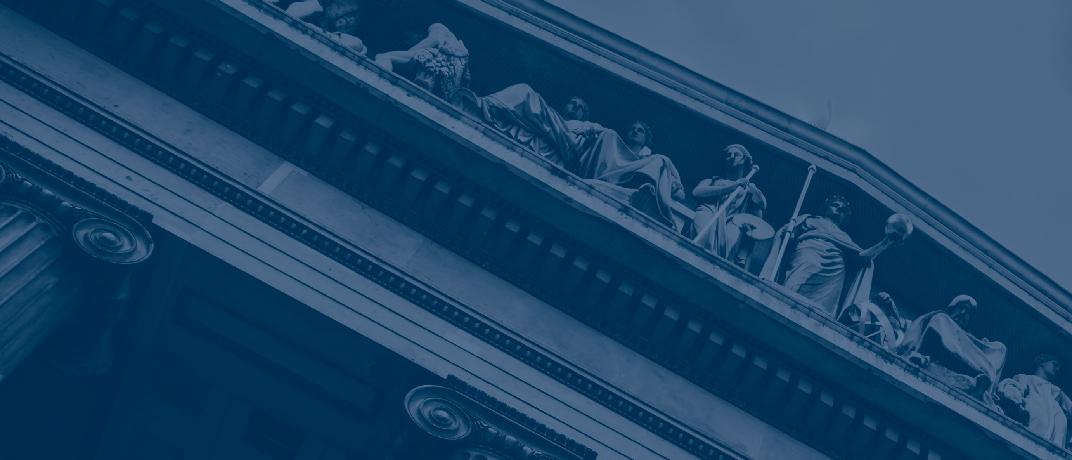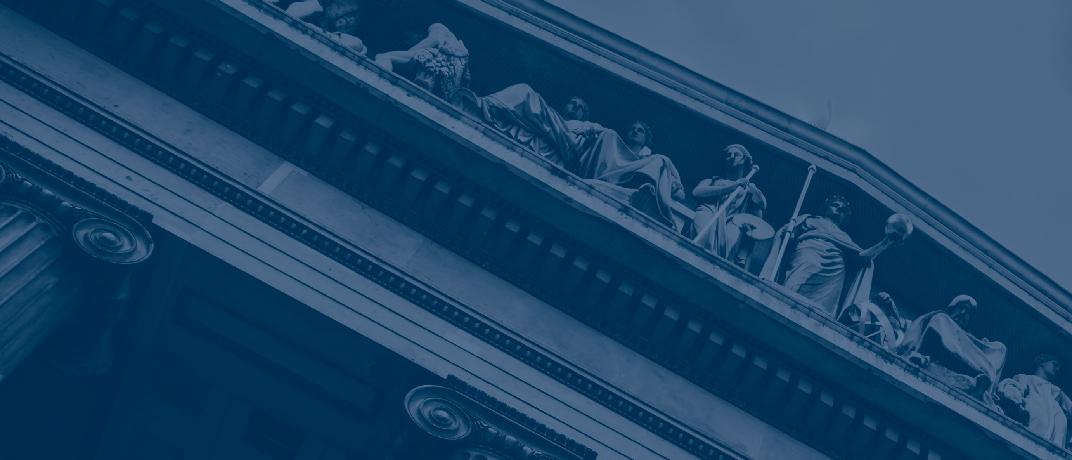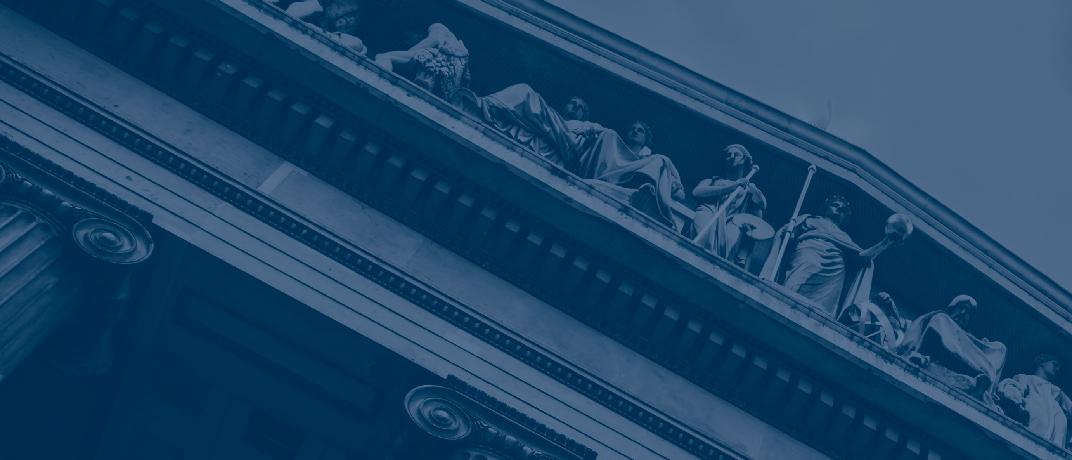 The Lawyer Network30 Life Sciences Law Expert of the Year in Germany Ehlers, Ehlers & RechtsanwaltsgesellschaftPartner mbB Dr. iur. Christian Rybak Attorney, Widenmayerstr.Partner29, 80538 Munich Tel: +49 89 210 969 0 www.eep-law.dec.rybak@eep-law.de Agency Law Firm of the Year in Greece KARAGOUNIS & PARTNERS Mr. Constantin Karagounis Managing Partner 18, Valaoritou Str. 106 71 Athens Tel: +30 210 339 0001; +33 6 75 79 25 18 www.karagounislawfirm.comconstantin.karagounis@karagounislawfirm.cominfo@karagounislawfirm.com International Litigation Law Firm of the Year in Greece Hahalis & Kounoupis, P.C. ATHENS, THESSALONIKI, PELOPONNESE Offices in PA, NJ, NY TOP EXPERTS IN US –GREEK LAW FOR 35 YEARS George S. Kounoupis 20PartnerEast Broad Street Bethlehem, PA 18018 Tel: +(1610) www.greeklawgroup.comwww.ptd.nethklaw@ptd.net865-2609 EU Lawyer of the Year in Hungary Kende Molnár-Bíró Katona H-1118,PartnerDr.Attorneys-at-lawGyörgyMolnár-BíróBudapest,Villányi út 47 Tel: +36 1 372 www.kmbk.hugmolnarbiro@kmbk.hu0740 Alternative Dispute Resolution Law Firm of the Year in Italy Avv. Enrico Sirotti Gaudenzi –Studio Legale Sirotti Gaudenzi Enrico Sirotti Gaudenzi ViaAvvocatoChiaramonti n. 34 - 47521 CESENA Via Monte Napoleone n. 8 - 20121 MILANO Tel: +39 www.studiosirottigaudenzi.itenrico.sirottigaudenzi@studiosirottigaudenzi.it054722975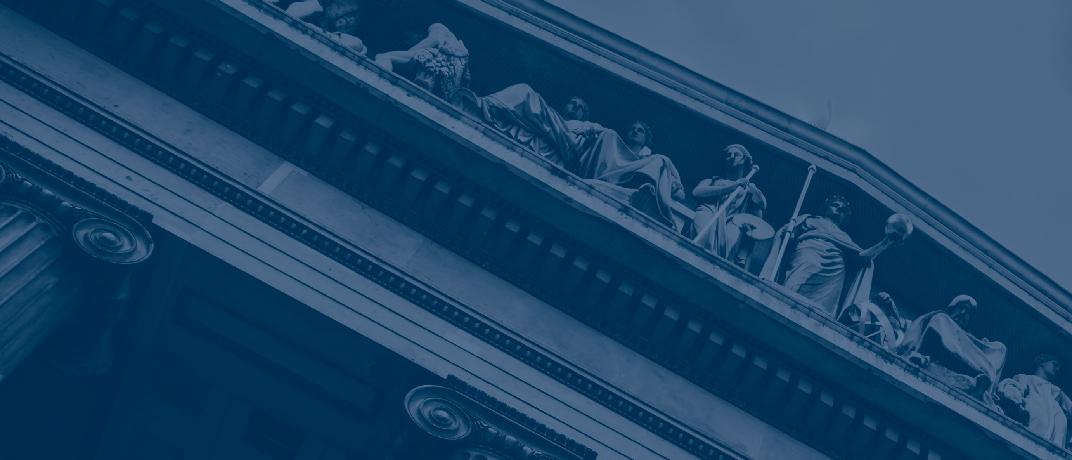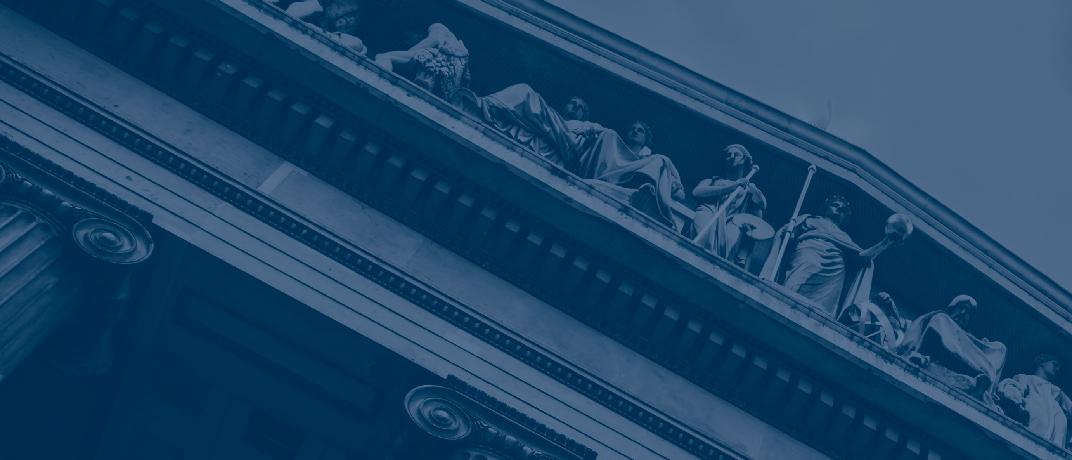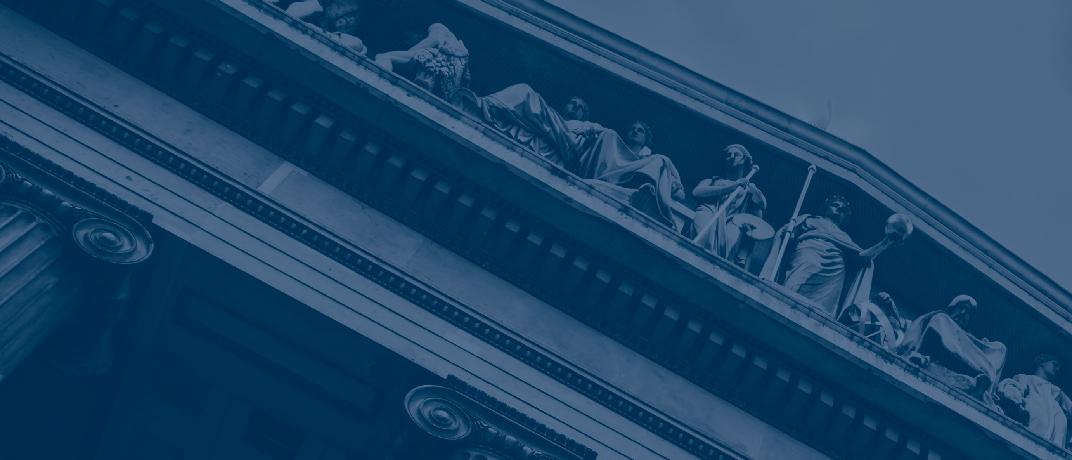 Giovanna
Bagnardi Law Firm ADR Lawyer of the Year in Romania SLV AlexandruLegal Stanescu 18PartnerLondra Street, Bucharest, 0117763, Romania Tel: +40 www.slvlegal.comalexandru.stanescu@slvlegal.com745.772.762 FinTech & Cryptocurrencies Lawyer of the Year in Romania SLV AlexandruLegal Stanescu 18PartnerLondra Street, Bucharest, 0117763, Romania Tel: +40 www.slvlegal.comalexandru.stanescu@slvlegal.com745.772.762 International Transactions Law Firm of the Year in Romania CHRISTIAN BOGARU LAW FIRM Christian Bogaru Founding Lawyer 41D Barajul Arges Street, 1st District, Bucharest, Romania Tel: +40 21 326 60 53 www.bchlaw.euadmin@bchlaw.eu Investments Lawyer of the Year in Romania SLV AlexandruLegal Stanescu 18PartnerLondra Street, Bucharest, 0117763, Romania Tel: +40 www.slvlegal.comalexandru.stanescu@slvlegal.com745.772.762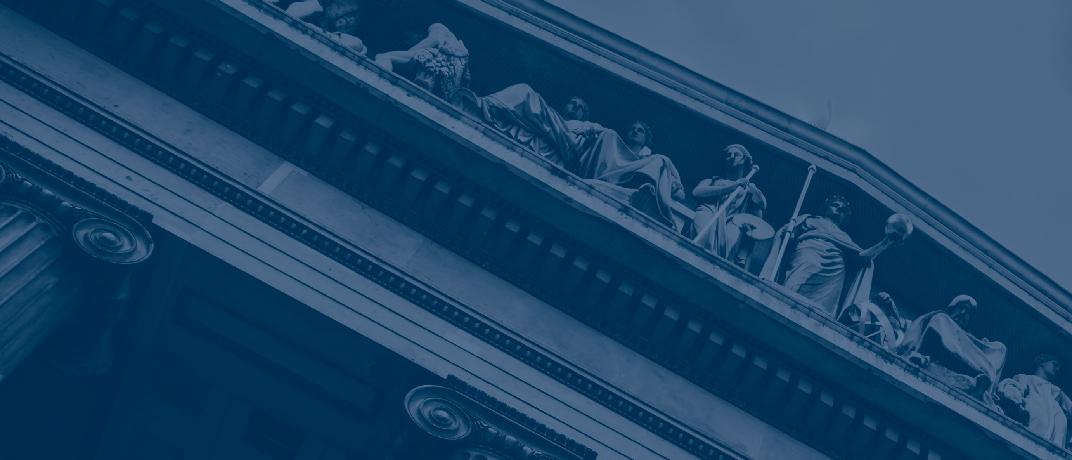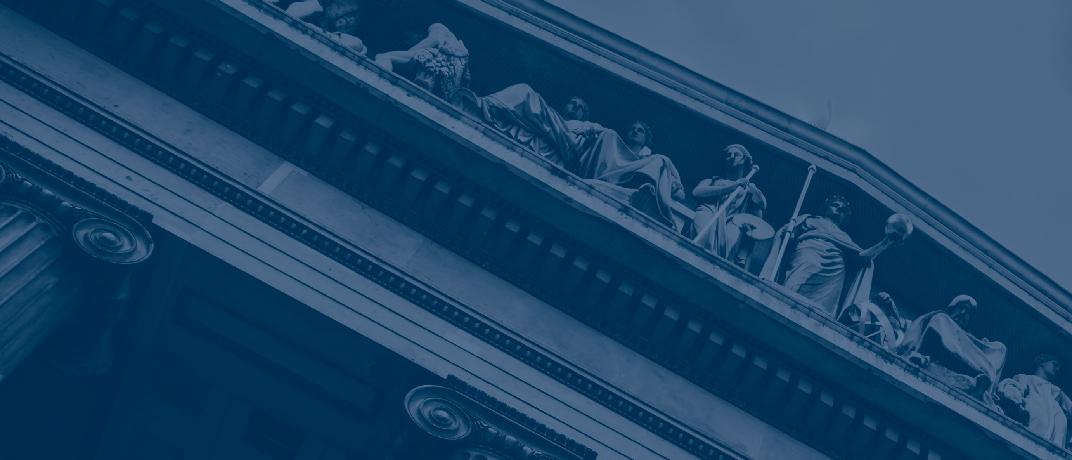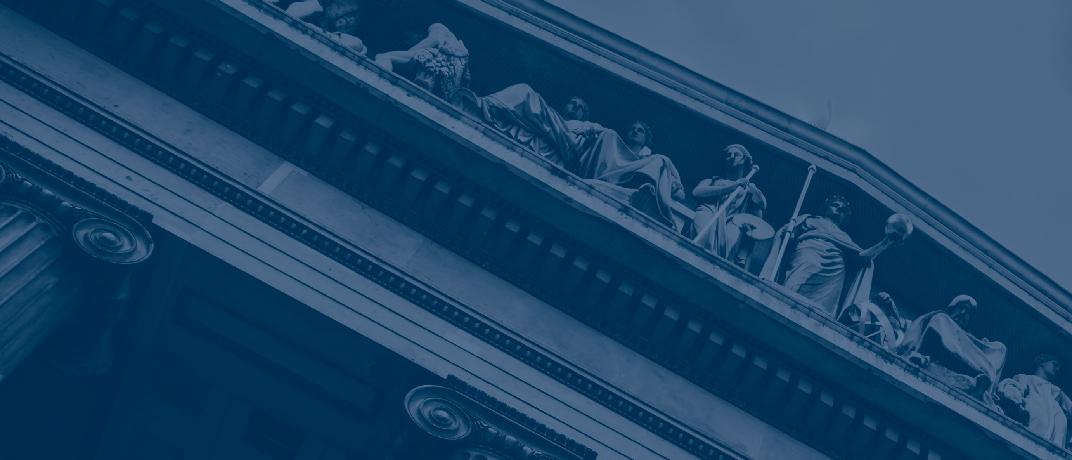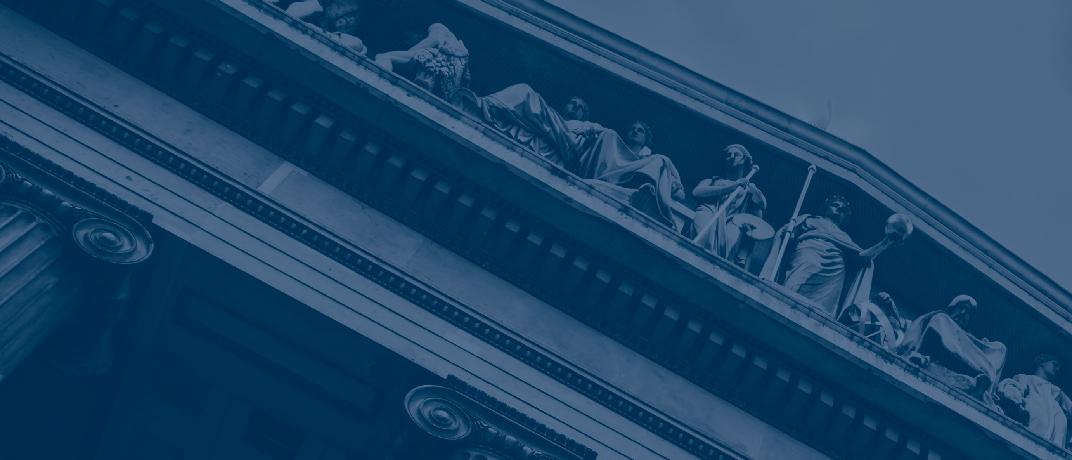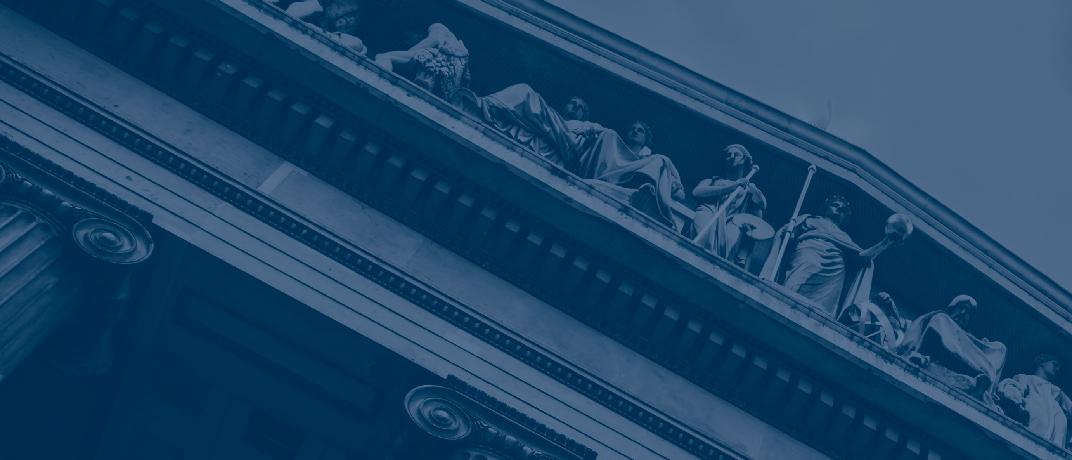 Annual Awards 2022 31 Technology Lawyer of the Year in Italy Giovanna Bagnardi Law Firm Giovanna Bagnardi ViaPartnerSassoferrato, 1Milan 20135, Italy Tel: +39 giovannabagnardi@gmail.com3478661266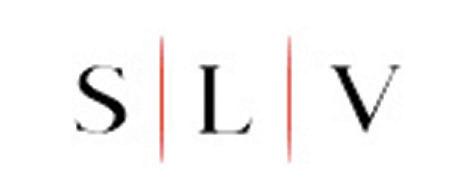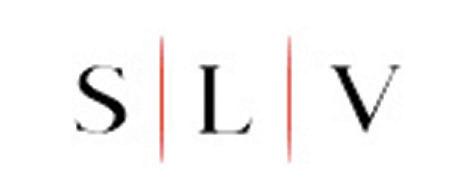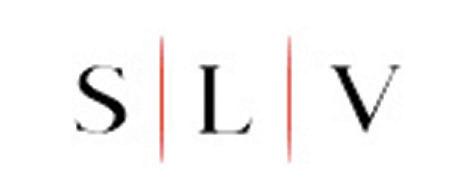 The Lawyer Network32 Cross-Border Trusts & Estates Expert of the Year in Switzerland Erismann Legal Erik AvenueFoundingErismannPartnerdelaFusion 42, 1920 Martigny | Suisse Tel: +41 27 721 68 www.erismannlegal.cherik@erismannlegal.ch28 Private Client Law Firm of the Year in Switzerland Blum&Grob Attorneys at Law Ltd Dr. Natalie Peter Attorney at Law, LL.M., TEP Neumuehlequai 6, 8001 Zurich, Tel:Switzerland+4158320 00 www.blumgrob.chn.peter@blumgrob.ch00 Banking Litigation Lawyer of the Year in the United Kingdom Walker Morris LLP Louise 33PartnerPowerWellington Street, Leeds, LS1 4DL Tel: +44 (0) 113 283 www.walkermorris.co.uklouise.power@walkermorris.co.uk2542 Employment Lawyer of the Year in the United Kingdom Arnold & Porter Henry TowerPartnerClinton-Davis42,25OldBroad Street London, EC2N 1HQ Tel: +44 (0)20 7786 www.arnoldporter.comhenry.clinton-davis@arnoldporter.com6100 Environment Lawyer of the Year in the United Kingdom Reed Smith LLP Nicholas Rock BroadgatePartner Tower, 20 Primrose Street, London, EC2A 2RS Tel: +44 (0)20 3116 www.reedsmith.comnrock@reedsmith.com3685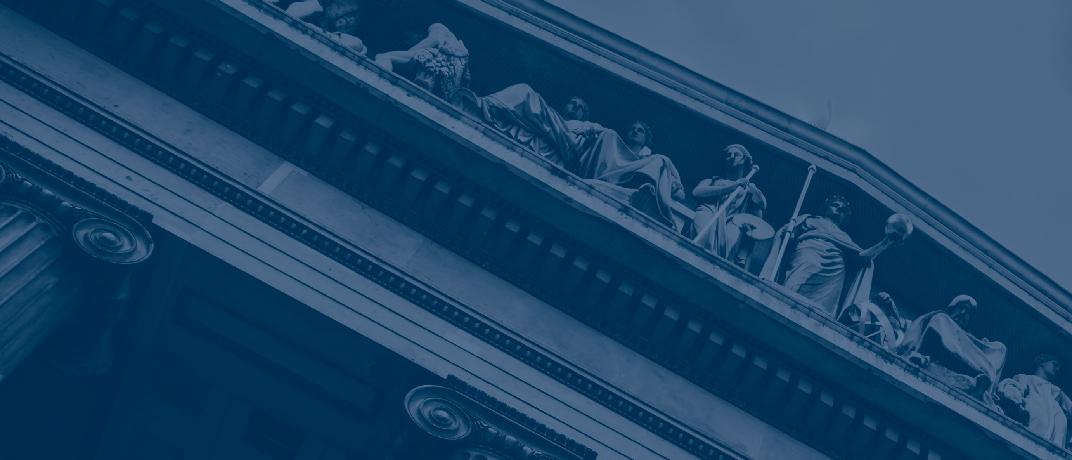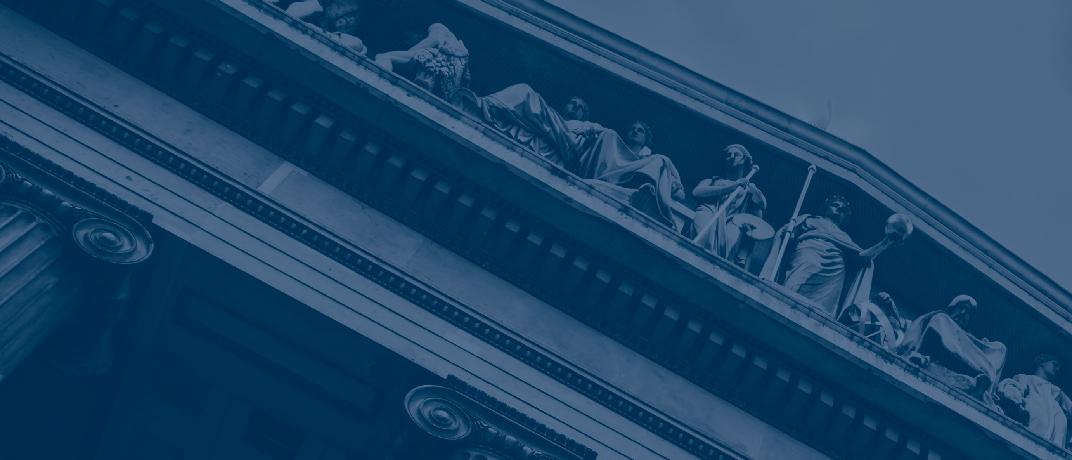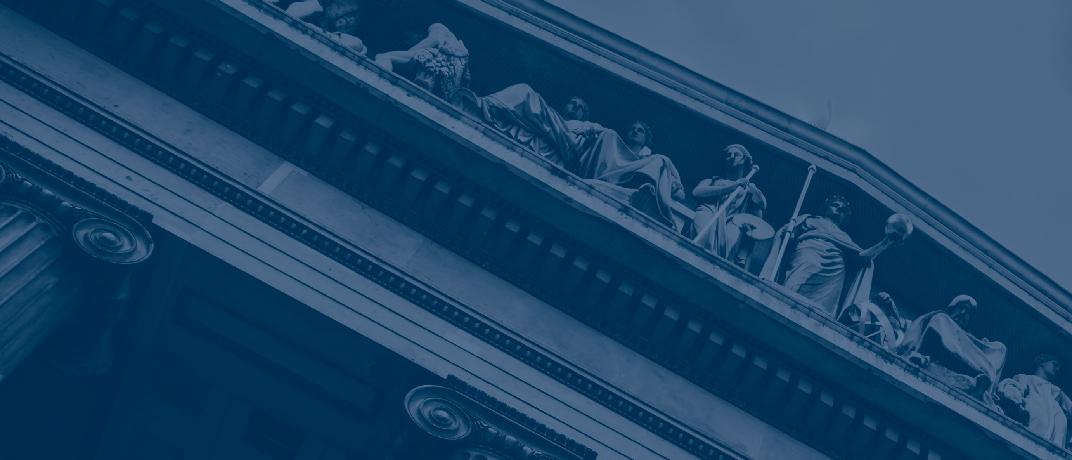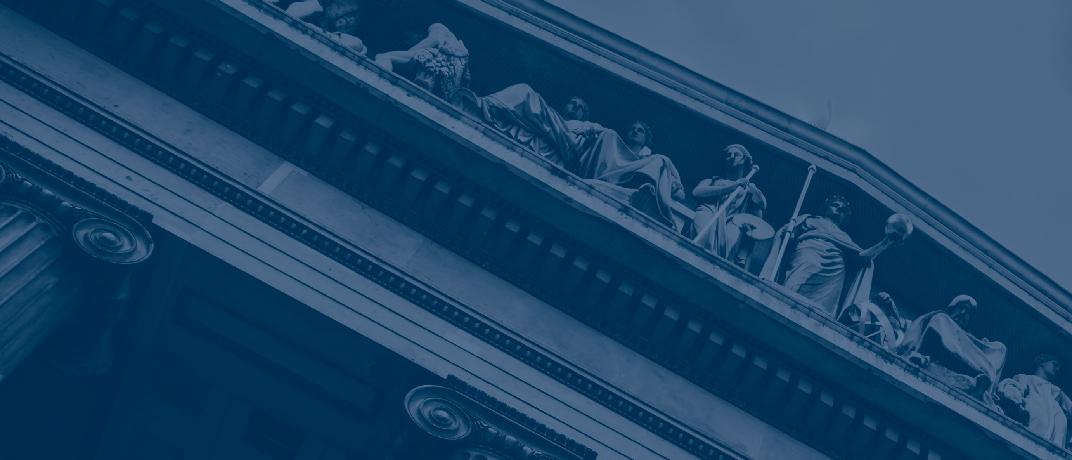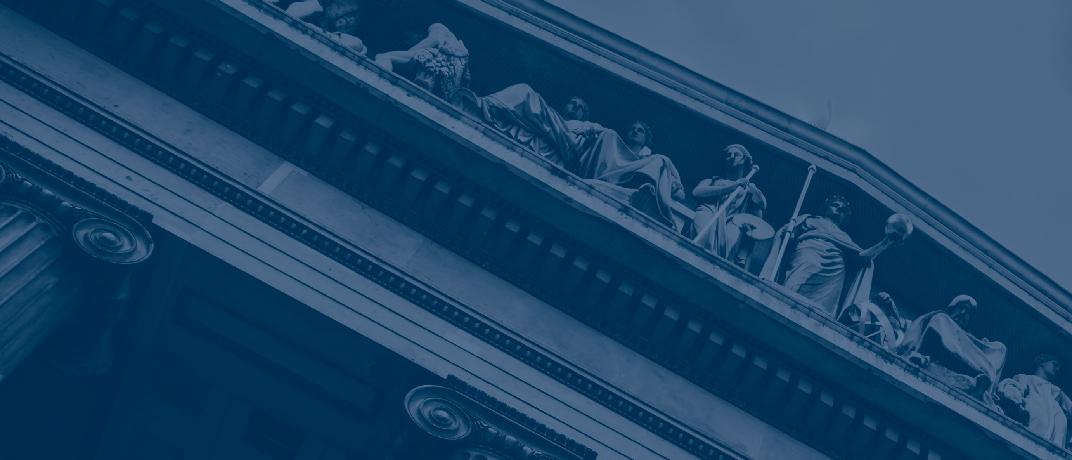 In the closing session, Spain's Ambassador to Chile, Rafael Garranzo García, thanked all the institutions that had made the seminar possible and reaffirmed the commitment of Spanish cooperation to continue collaborating on holding it. "The overall objectives are clear," he noted, "to improve the efficacy and efficiency of revenue-raising policies so as to promote the mobilisation of domestic resources with equity, ensure the efficiency of public spending, reiterate the public sector's responsibility for laying the foundation for greater fiscal capacity and generating citizen trust towards institutions, and also creating the conditions for greater social cohesion in order to reduce inequalities.
Meanwhile, the Director of ECLAC's Economic Development Division, Daniel Titelman, emphasised that the significant challenges arising in a postpandemic environment marked by climate crisis entail a major fiscal policy effort. "As has been emphatically stated at this seminar, fiscal policy will have to play a central role, particularly in Latin America and the Caribbean, to be able to invigorate growth and move towards a path of sustainable and inclusive development," he asserted.
Participants in the XXXIV Regional Seminar on Fiscal Policy have stressed the importance of strengthening tax revenues and public spending as instruments for development. The gathering, which brought together finance authorities from 12 Latin American and Caribbean countries as well as prominent international experts, concluded in June at ECLAC's headquarters.
The Americas Winners
Annual Awards 2022 33
"To this end, it is necessary to think about tax reforms that would increase revenue without affecting investment, consumption and the level of economic growth, about the incorporation of new tax rules, such as progressive taxation on high income (or wealth taxes), as well as the implementation of structural reforms, environmental taxes, taxes on specific goods that would alleviate the public health burden, and the fight against tax evasion and avoidance, among other measures."
Chief among the agendas were the importance of strengthening tax revenue collection, the progressivity of countries' tax structures and public spending as instruments for development.
The event included support from the Inter-American Development Bank (IDB), the Organisation for Economic Co-operation and Development (OECD), the World Bank and the International Monetary Fund (IMF), and was sponsored by the Spanish Agency for International Development Cooperation (AECID). It brought together, in person and virtually, nearly 50 presenters, including government authorities and respected experts from international organisations, academia, civil society and non-governmental organisations, who addressed the fiscal policy challenges for a sustainable and inclusive recovery.
event's inauguration were Alberto Arenas de Mesa, Director of the Social Development Division of the Economic Commission for Latin America and the Caribbean (ECLAC), and Manfred Häbig, Principal Advisor of the Cooperation Program ECLACBMZ/giz. Subsequent to that, Mr Arenas gave a keynote speech entitled 'The future of social protection in the face of the protracted crisis in Latin America: the urgent need to move towards universal, comprehensive, resilient and sustainable systems in the framework of welfare states'.
The Lawyer Network34
Strengthening social protection systems in the framework of a welfare state is an urgent task in Latin America and the Caribbean amid the prolonged COVID-19 crisis, the economic and social repercussions of the war in Ukraine and the widespread vulnerability of the region's countries to ongoing emergencies and disasters, according to the speakers at the opening session of the International Expert Meeting 'Towards the consolidation of a welfare state in Latin America and the Caribbean: the future of social protection in an era of Participatinguncertainty'.inthe
During the event, the project document entitled 'Two years of COVID-19 pandemic in Latin America and the Caribbean: Reflections for moving towards universal, comprehensive, sustainable and resilient healthcare and social protection systems' was presented. This report analyses the evolution of the pandemic, revealing how the region's inequalities have deepened and how the healthcare and social protection systems' limitations hindered the management and control of the health crisis. It also confirms the urgency of reforming healthcare systems to move towards universality, comprehensiveness and sustainability, in coordination with social protection policies.
Meanwhile, Manfred Häbig, Principal Advisor of the Cooperation Program ECLAC-BMZ/giz, emphasised that the most vulnerable population "tends to pay the highest price" in contexts of structural changes such as those we are living through. "Here, social policy and social protection policy is key and indispensable – for ethical principles, for justice and social peace, and so our countries may be governable."
"The COVID-19 pandemic demonstrated the centrality of social protection for addressing the health, economic and social effects of crises. Our region has been the most affected with regard to the number of deaths, and it is one of the most impacted in economic and social terms. This is not coincidental and is due to long-standing structural factors, including inequality in its diverse manifestations and the weakness of social protection systems," the ECLAC official emphasised.
Cooperation and multilateralism are more important than ever at this time in which the role of public policy and of the State are at the centre of a coordinated response to global challenges, the Director of ECLAC's Social Development Division stated. "Looking ahead," he added, "it will be necessary to promote a different kind of social protection that guarantees the exercise of rights, incorporates technological and digital tools into its administration, addresses social inequalities, and fosters labour inclusion with decent work in the framework of a care society. This is about seizing the historic opportunity to move towards sustainable development with equality."
Strengthening Social Protection Systems in the Framework of a Welfare State is an Urgent Task in Latin America and the Caribbean for Tackling Multiple Crises
Authorities and specialists participated in June in a virtual international meeting organised by ECLAC and GIZ in the framework of a project financed by the German Federal Ministry for Economic Cooperation and Development (BMZ).
Mr Arenas sustained that "strengthening social protection systems in the framework of a welfare state in the region is an urgent task. It is critical to safeguard and not imperil its construction and social investment.
"Providing universal levels of protection amid this uncertainty, with solidarity and equality, is one of the greatest tasks of our time. This will allow for moving towards development with sustainability and equality, distributing the benefits of technological progress and economic development, and preserving and improving our present and future coexistence, under a social compact and a fiscal contract that is forged collectively and where all of us are protected regardless of our position in the labour market."
IFLR 1000 Tier 4, M&A (2018)
Mergers and Acquisitions
Corporate and M&A Law Entertainment Law Media Law Private Equity Law
Band 3 (Corporate/M&A) - Leading Individual Band 1 (Telecommunications, Media & Technology) - Leading Individual
The firm is also committed to its society, having promoted pro bono work for the last two decades. In 2018 Bomchil was recognized by Latin Lawyer and The Vance Center with the Pro Bono Leading Light distinction due to its contribution to pro bono culture in Argentina.
ApprovedLACCA lawyers, Corporate/M&A, 12, Thought Leader (2020)
Band 2 (Corporate/ M&A) - Marcelo Bombau: Band 4 Band 1(Telecommunications, Media & Technology) - Marcelo Bombau: Band 2
M&A Lawyer of the Year in Argentina
The Best Lawyers in Argentina (2019 Edition)
Due to its long-standing experience, the firm is in a position to swiftly identify any potential problems and obstacles. The team then offers creative solutions based on its expertise gained over decades of professional practice.
Bomchil's work ethic defines it as a firm and is one of the reasons for its continuing success. The firm is locally and internationally renowned as experts in a variety of practice areas. The team are particularly known for its rigorous attention to, and quality oversight of, its work.
MarceloBomchil E. Bombau Av.PartnerCorrientes 420, C1043AAR, Buenos Aires Tel: (+54 11) 4321 www.bomchil.com.armarcelo.bombau@bomchil.com7503 Annual Awards 2022 35
He specializes in the structuring and negotiation of corporate sales transactions and continuing advice to boards of directors (of which in many cases he is a member) and in-house legal departments of firms operating in a wide range of fields. The majority of his clients belong to international groups, with emphasis on companies dedicated to mass consumer products and audiovisual media and entertainment.
Bomchil offers its clients a collaborative working environment. The team communicate in the most suitable and convenient language for the transaction, adding value to the deals and associated documentation.
Chambers Global Band 2 (Corporate/M&A) - Marcelo Bombau: Band 4 Chambers Latin America
The firm's highly specialized practice areas allow it to build tailor-made teams to meet its clients' multidisciplinary needs. The firm's commitment to excellence prompts its partners to take a hands-on approach to work, within a dynamic, cooperative organization.
The firm's reputation rests not only on the accuracy of its legal work but also on the speed of completion and its handling of the corporate and antitrust/competition elements, ensuring a successful outcome to the matters entrusted to it. The team combines this with a profound understanding of the economic sectors in which it practices and a practical legal insight of the businesses it handles. The team positions itself as true "partners" of its clients.
To reach its goals, the firm recruits and develops exceptional people from a wide array of law schools across Argentina, giving them the tools to excel in a challenging environment.
Bomchil has broad and renowned experience in advising local and foreign investors on issues relating to mergers and acquisitions.
As a result of a combination of the above, he was elected Chair of the ABA International Law Section for 2014–2015, an historical appointment as the first non-US qualified lawyer to occupy a similar position in more than 135 years of the American Bar Association.
The firm's clients include multinational companies, large and medium-sized regional companies, banks, financial institutions and funds, governments, foreign embassies and non-profit organizations.
Distinctions:
His expertise and dedication to issues entrusted to him have earned him the highest respect from clients and colleagues, as well as uninterrupted recognition from specialized publications such as Latin Lawyer and Chambers Latin America, among others.
Among a range of leading companies, Bomchil has represented those in the food, automobile, beverages, clothing, energy, communications media, pharmaceuticals, tourism, software, oil and advertising sectors, among many others.
Bomchil
The firm handles all aspects of the transactions, from determining the most appropriate corporate structure and its tax planning to undertaking "due diligence" procedures and the drafting and negotiation of transfer and shareholder agreements.
Bomchil attempts to excel through collaborative effort and a desire to share its expertise. The varied spectrum of work it undertakes is mirrored in the profiles of the firm's team. The team has a strong spirit of membership in the firm, of the firm's identity and of its working practices. The team shares a positive working environment, where they value and appreciate everyone's ideas, concerns and contributions.
Education and Training: Universidad Nacional de la Plata Law, 1981
Legal 500
Bomchil is considered one of the leading full-service law firms in Argentina. Since the firm's foundation in 1923 it has participated in some of the country's most complex and significant transactions and disputes.

Marcelo Bombau is one of the partners in Bomchil's Mergers and Acquisitions and Telecommunications and Media Law departments and heads the Entertainment Law department.
Dr. Rechulski has been awarded for 15 years by Brazil's most important legal publication as one of the most admired specialized criminal lawyers in the country.
Criminal Law Firm of the Year in Brazil
Partner David Rechulski has unparalleled experience in strategic corporate crises management, assisting his clients in managing crises from the very start of relevant events.
Rechulski, Advogados Dr. David Rechulski Founding Partner Avenida Dr. Chucri Zaidan No. 1.550, 29th Floor Offices 2906 to 2909 São Paulo/SP – Brazil CEP 04711-130 Tel: +55 11 www.dreadv.com.br/enrechulski@dreadv.com.br3740-2550 The Lawyer Network36
His ethics and tailor-made strategies have made him one of the most admired criminal lawyers in Brazil, receiving national and international recognition for his work by several legal publications.
David
Besides rigid ethics, David Rechulski is known for developing tailor-made, creative and strategic solutions to his clients' demands and for his personal involvement in every case. These strong characteristics led him to deal with the most complex and relevant criminal cases in the Brazilian legal scenario with notable success.
David Rechulski, Advogados is led by partner David Rechulski. Through a respected and successful trajectory of more than 30 years in corporate criminal law, he is considered to be one of the most admired criminal lawyers in Brazil.
David Rechulski has more than 30 years of experience in corporate criminal law and criminal compliance. As a leading criminal defense lawyer in Brazil, Dr. Rechulski is known for representing C-level executives and senior officers in high-profile cases and complex corporate matters. Dr. Rechulski also regularly advises clients in managing crisis and in connection with internal investigations and compliance reviews from a criminal-consequence perspective.
David Rechulski, Advogados is a renowned, award-winning Brazilian criminal law firm specialized in Corporate Criminal Law and Criminal Compliance. Founded in 2004 by partner David Rechulski, the firm is based in Sao Paulo and has a team of 20 criminal lawyers with broad expertise in criminal law and compliance.
In addition, David Rechulski, Advogados is recognized for its successful litigation strategies when defending high-ranking executives and employees under criminal investigation or criminally charged.

David Rechulski, Advogados has extensive experience and is highly recommended for allegations of Corporate Fraud (prevention and investigation); Crimes against Consumer Markets (market abuses); Crimes against Public Administration (corruption, bid rigging and public contract frauds); Digital Fraud and Electronic Crimes; Economic Crimes (cartels); Environmental Crimes; Fraud and Financial Crimes (tax evasion, insider trading and money laundering); Intellectual Property Crimes; and Labor Crimes (workplace accidents and fatalities).
David Rechulski, Advogados works with high-respected associated law firms, providing legal advice in Brazilian criminal law in international proceedings, including in arbitration.
Leading corporate criminal law practice in Brazil for several years, David Rechulski, Advogados provides legal advice to national and multinational corporations on sensitive matters in criminal law and criminal compliance. Supported by its almost two-decade long experience, David Rechulski, Advogados assists its clients in developing criminal compliance programs and in reviewing its policies and procedures from a criminal-consequence perspective to mitigate potential criminal liabilities to C-level executives and managers.
David Rechulski, Advogados
Knowledge is essential, relationships are paramount and timing is everything. Our business is to help build yours.
At Schneider Ruggiero Spencer Millburn, we work hard to be exceptional at commercial mortgage and real estate law, rather than trying to be all things to all people. We believe we are in the business of helping our clients succeed and be profitable, and our dynamic team is guided by these values:
Timing is Everything – acting quickly and with clear purpose is a critical benefit in the real estate business. We have a passion for client service that exceeds all expectations, delivering on-time results and ensuring detailed follow-through with reports and paperwork.
Schneider Ruggiero Spencer Milburn LLP N. Ruggiero Managing Partner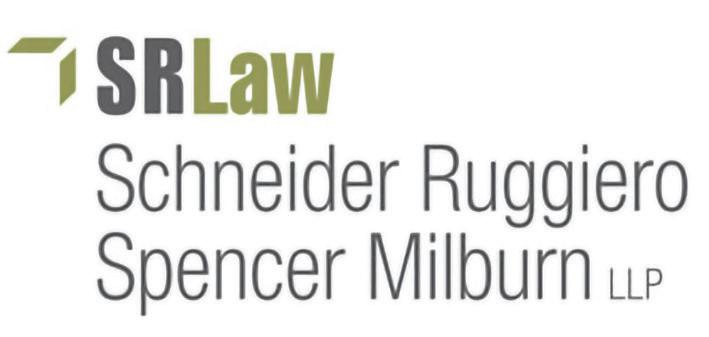 Relationships are Paramount – we are building relationships for life. Every day we strive to fulfill our pledge to understand your business goals, charge a reasonable fee for our work, and utilize our network to bring people together to contribute to our mutual success.
Knowledge is Essential – a commitment to continuous learning, sharing our knowledge with each other and clients, and investing the necessary time to stay on top of emerging issues and legislation that affects our clients.
Our Philosophy
In 1993, George was the first editor of the firm newsletter, which continues today as a valuable communication tool for clients. The SR Law Annual Builders' Lunch, pioneered by George in 1993 as a networking opportunity for builder and lender clients, is highly regarded in the industry. He has written for the Ontario Lawyers Weekly, instructed at the Bar Admission Course and has been a frequent speaker at industry conferences. George was one of only a handful of students admitted to the University of Toronto Law School after only two years of undergraduate study; he graduated from Law School in 1982 and completed his undergraduate degree in Economics at the University of Toronto while articling. George was only one of two students to graduate with High Distinction. George obtained the degree of Juris Doctor from the University of Toronto on October 3, 2005.
For more than 50 years, these principles have guided us at Schneider Ruggiero Spencer Milburn LLP (SR Law). Our firm focuses exclusively on creating meaningful relationships to build a strong Ontario commercial real estate practice for leading clients, including banks, trust companies, pension fund advisors, insurance companies, builders and developers. Their multifaceted, high-value property transactions require an acute attention to detail and a devotion to customer service: these are the highest priorities at SR Law.
SR Law's internal procedures include project management protocols with multiple checkpoints, and biweekly review of client files by senior members of the team to ensure nothing slips between the cracks. Most importantly, clients and lawyers are capably supported by a first-rate team of law clerks and sophisticated technology solutions, including specialist software for closing multi-unit/lot subdivision and condominium sales.
Our practice encompasses all aspects of commercial financing and real estate development, including construction and permanent lending for condominium projects, apartment buildings and other commercial ventures, as well as condominium and fractured ownership projects, ownership/equity restructuring, mortgage enforcement and remedies, leasing and corporate and commercial litigation

George
George N. Ruggiero, the firm's Managing Partner, has practised commercial real estate law exclusively since his call to the Bar in 1984, working only for builder/developer and institutional and private lender clients. He has completed legal work for land development projects from land acquisition to house and condominium unit sales, including financings and joint ventures. George joined the firm in 1991, became a partner in 1994 and a name partner in 2000.
Real Estate Financing Transactions Law Firm of the Year in Canada – Ontario
1000-120 Adelaide Street West Toronto, ON M5H 3V1 Tel: +1-416-363-2211 ext. www.srlawpractice.comgruggiero@srlawpractice.com215 Annual Awards 2022 37
Maintaining our boutique size and sharp focus has been integral to SR Law continuing to provide the responsiveness and quality of work clients should expect of a legal partner. With the fast-evolving landscape of real property financing, development and legislation in Ontario, it is crucial today that builders and lenders work with a proven, focused legal partner. SR Law has the in-depth knowledge, contacts, and experience in complex commercial financing and real estate development that is essential to get the job done properly, on time, for a reasonable fee.
Active in the community, George was on the Board of Directors for Providence Healthcare in Scarborough from 2006 to 2014. George and his wife, Carmelanna, are proud to be patrons of the highly acclaimed Salon Speakers Series.
Acting for the trustees of a high-value family trust, LOPAG Trust Reg, who are defendants to proprietary claims by two of the discretionary beneficiaries.
Campbells is a leading full-service offshore law firm established in 1970. From our offices in the Cayman Islands, the British Virgin Islands and Hong Kong, we provide comprehensive corporate and litigation advice and services to clients worldwide in relation to Cayman Islands and British Virgin Islands law. We are regularly trusted to advise some of the most prominent names in finance, investment and insurance, and we are frequently involved in the largest and most complex transactions, disputes and insolvencies in both jurisdictions.
Dispute Resolution
Campbells is at the forefront of arbitration and mediation in both jurisdictions. We have a number of attorneys with highly specialised international arbitration and mediation experience gained onshore in major arbitration and mediation centres.
Recognition and Awards
Litigation continues to be the dominant method of dispute resolution in both the Cayman Islands and the British Virgin Islands; however, arbitration and mediation are increasingly prevalent in both jurisdictions as parties become more familiar with the potential benefits of these alternative methods of dispute resolution.
Work Highlights
Legal 500 ranked Mark as a "Leading Individual" in Dispute Resolution, Cayman Islands, 2020, stating that he is "very strategic and astute, and he understands clients' business extremely well. He meets issues and strong personalities head on and holds his ground, and his advice is always pragmatic".
Campbells LLP Mark FloorPartnerGoodman4,WillowHouse, Cricket Square, Grand Cayman KY1-9010 Tel: +1 345 914 www.campbellslegal.commgoodman@campbellslegal.com5898
Through our state-of-the-art offices in Cayman, the British Virgin Islands and Hong Kong, we are able to offer our clients and business partners the highest level of facilities, real-time advice and business continuity protection.
Mark is a Partner in our Litigation, Insolvency & Restructuring Group, where he specialises in insolvency, restructuring and investment fund litigation. Mark advises and appears in the Cayman Islands Courts on behalf of provisional and official liquidators, creditors, shareholders, directors, managers and other professional service providers in relation to a broad range of pre- and postliquidation disputes. He has acted in litigation involving widely varying commercial contexts and structures, but his practice principally involves distressed and failed investment funds.
The Lawyer Network38
We have experience of arbitration and mediation, both as counsel for parties and as qualified and accredited arbitrators and mediators. We also represent clients in connection with the enforcement of arbitral awards in the Cayman Islands and the BVI, both of which are parties to the 1958 New York Convention on the Recognition and Enforcement of Arbitral Awards.

Our legal team is internationally recognised for its expertise by leading directories and trade publications, and we are also proud to be actively involved in the development of legislation, sitting on critical government legislative committees. To this end, Campbells is a member of the international legal networks Meritas and World Law Group.
The enactment of the Arbitration Act, 2012, in the Cayman Islands and Virgin Islands Arbitration Act, 2013, in the BVI – both based on the UNCITRAL Model Law – modernised the arbitration framework. The BVI statute established the British Virgin Islands International Arbitration Centre, which opened in 2016. Both the Cayman Islands and the BVI are pro-arbitration jurisdictions, with a legal framework and Government policies aimed at encouraging arbitration as an alternative to litigation.
Mark was named 2021 Cayman Islands – Litigation Lawyer of the Year in Gamechangers' (formerly ACQ5) Global Awards.
2021 Chambers and Partners rankings described Mark as "a keen tactician who is very experienced and commercial in his approach", adding that he is "very knowledgeable and experienced in all aspects of financial services". He is especially noted for his restructuring and insolvency work, with additional expertise in investment fund litigation.
Acting for the JPLs of Luckin Coffee, Inc., a holding company for a group owning and running coffee shops throughout the People's Republic of China, in a US$1 billion debt restructuring suit.
The potential advantages of arbitration are manifold. Chiefly, clients are attracted by the enforceability of arbitral awards, the confidentiality of the process, and the flexible and tailored procedure that it offers.
Mark Goodman
Dispute Resolution Law Firm of the Year in the Cayman Islands
Our clients rely on our knowledge, expertise and ability to create the best possible outcome for any given scenario. This skill comes from years of dedication and a relentless commitment to putting our clients first, every time.
In addition, Mark regularly publishes articles and speaks at seminars and conferences on issues relevant to insolvency, restructuring and investment fund litigation. He is also the current Chair of the Recovery & Insolvency Specialist Association (Cayman) Ltd. Board.
Acting for the Receivers of Green Dragon Gas, the largest company involved in the production of Coal Bed Methane gas and its distribution and sale in the PRC, in a US$300 million cross-border transaction wherein Campbells is appointed as bond trustee.
Acting for a major fiduciary services provider in third-party proceedings against Tangerine Investment Management Limited in a GBP150 million vicarious liability and breach-of-contract claim.
● Has represented the Banks and financial institutions in different financing and refinancing transactions regarding the gas pipelines awarded to and developed by Fermaca in Mexico.
Through the past four decades, Ritch Mueller's award-winning projects team has gained a deep understanding of the relevant industries and has constantly adapted to meet market trends, changes in regulation and the need to provide innovative and sophisticated services to its clients.
Ritch Mueller was founded in 1975 in Mexico City by a group of professionals led by James E. Ritch, with the idea of establishing a specialized practice with a transactional approach to address the needs of the financial sector.
● Represented the Banks and financial institutions in the senior financing of Samalayuca-Sásabe gas pipeline.
Energy and Infrastructure Projects
Ritch Mueller
● Represented the sponsor in relation to the development, construction and foreign project bond financing of a 500 MW combined cycle power plant and ancillary gas and water supply facilities in northern Mexico.
● Represented the group of Banks as lenders in relation to the financing of the Villanueva I, Villanueva III and Don José Solar projects (subsidiaries of Enel Green Power and CDPQ), having an aggregate capacity of approximately 1 GW.
● Represented the Banks in a long-term financing of two photovoltaic power projects owned by Jinko Solar, awarded in a long-term auction by CENACE.
● Represented Cubico Sustainable Investments in the development, construction, acquisition, financing, divestiture and dispute resolution proceedings related to various wind farms projects in Mexico, with aggregated capacity of approximately 750 MW.
The firm initially focused on advising international investment and commercial banks in their activities in Mexico. Today, its practice areas have grown to transform Ritch Mueller into a multidisciplinary firm serving domestic and international clients. As a result, the firm's banking and finance and capital markets practice areas have been complemented by other areas such as arbitration and dispute resolution, aviation, competition and antitrust, compliance, antitrust and investigations, energy and infrastructure projects, environmental and social impact, mergers and acquisitions, real estate, restructurings and insolvency, and tax.
● Represented Canadian Solar in the development, financing and sale of the photovoltaic power project Aguascalientes I, which was awarded a PPA in the first long-term auction called by CENACE.
From its offices in Mexico City, Ritch Mueller provides services to all economic sectors in Mexico.
The projects team provides an integrated service in conjunction with other practice areas of the Firm, particularly its environmental and social and tax teams.
Relevant Transactions:
Annual Awards 2022 39
● Represented the Banks and the financial institutions in the financing for the construction of Ramones II Sur y Ramones II Norte gas transport projects.
● Represented International Finance Corporation and Nacional Financiera in the financing of a 30 MW solar photovoltaic power plant in Baja California, Mexico, the first of its kind to be financed in Mexico.
Ritch Mueller represents national and international lenders, investors, developers and contractors in connection with the financing, development and implementation of energy and infrastructure projects, including, among others, power (renewables and conventional), oil & gas (upstream, midstream and downstream), roads, water treatment, airports and ports.
The firm strives to build prosperous and longstanding relationships with its clients, fulfilling their needs through innovative solutions.
Jorge Oria y Anaya Av.PartnerPedregal No 24 10th Floor, Molina Del Rey, 11000 Mexico DF Tel: +52 (55) 9178 www.ritch.com.mxjoria@ritch.com.mx7079
● Represented a leading renewable energy infrastructure company in an emergency arbitration in connection with the drafting of a wind turbine supply contract for a wind farm.
Energy & Infrastructure Projects Lawyer of the Year in Mexico
Jorge Oria y Anaya has gained significant experience over the past 20 years, in energy, infrastructure and power transactions. He also has experience in acquisition and equipment finance, and arbitration in relation to energy and infrastructure projects. His practice focuses on representing sponsors, off-takers and local, multilateral and regional lenders as well as equity and mezzanine investors in transactions within the power (renewable and conventional), oil and gas, transportation, and water industries.
Jorge Oria y Anaya joined Ritch Mueller in 1999 and has been a Partner since 2014. He specializes in Arbitration and Dispute Resolution, Banking and Finance, Energy and Infrastructure Projects and Mergers and Acquisitions.
● Represented a leading renewable energy infrastructure company in an ICC arbitration in connection with the construction of a wind farm in Mexico (USD$80 million).
● Represented Blackrock in the development, construction and financing of the expansion project for carbon transport and storage facilities in the Port of Lázaro Cárdenas.
The firm's representation includes all stages of the projects, including providing advice related to project financing, bidding processes, project development, equity investment and divestiture, due diligence, regulatory matters, permitting, land and rights of way, offtake agreements, engineering, procurement, construction, operation, maintenance and other related agreements.
Ritch Mueller is committed to provide sophisticated legal advice and add value to its clients by delivering high-quality legal products and services.
Ritch Mueller

Bergeson, LLP's attorneys have extensive trial experience, having collectively tried more than 100 cases before federal and state court judges, juries, and arbitrators. At the start of each case, the Firm assigns a trial team to efficiently and strategically litigate the matter through its conclusion with trial strategy in mind every step of the way. The Firm's impressive trial experience also provides powerful leverage for settlement.
Bergeson, LLP offers exceptional legal talent. The Firm's attorneys graduated from top law schools, and many of the attorneys practiced with the largest and most prestigious law firms in the country prior to joining the Firm. They have wide-ranging experience practicing in state and federal courts throughout California and the western United States. Their expertise encompasses a vast range of substantive areas, and includes extensive bench trial, jury trial, appellate, and arbitration experience. In addition, the Firm's attorneys are proven leaders, with several of its attorneys serving as members of Boards of Directors and Executive Committees of leading legal and community organizations.
Business Litigation Law Firm of the Year in US, California
Bergeson, LLP Daniel J. Bergeson 111PartnerN.Market Street, Suite 600 San Jose, CA 95113 Tel: www.be-law.comdbergeson@be-law.com+1-408-291-6200 The Lawyer Network40
Bergeson, LLP is one of Silicon Valley's leading litigation law firms. Founded in 1990, the firm has established a reputation for representing individuals and companies in high-profile and high-stakes litigation throughout the country.

Bergeson, LLP's practice encompasses all aspects of business litigation, with an emphasis on the areas of intellectual property (patent, copyright, trade secrets, and trademark), securities and derivative litigation, commercial litigation, media law, employment law, as well as counseling clients and companies on how best to address legal issues and to minimize future litigation. In addition, the Firm has extensive experience conducting internal investigations on behalf of audit committees and special litigation committees for public and privately held companies.
Consistently hailed as a Go-To Law Firm® in Fortune Magazine's Directory of In-House Law Departments at the Top 500 Companies, and armed with attorneys honored as Best Lawyers in America® and Northern California Super Lawyers®, Bergeson, LLP prides itself on providing outstanding, result-oriented service in an efficient and cost-effective manner. The Firm's smallfirm environment allows its attorneys to provide close personal attention to the needs of its clients and devise an effective, pre-trial strategy.
Since leaving the government in 1994 to open her firm, Ms. Gillam has obtained numerous seven-figure settlements and verdicts (and scores of six-figure verdicts and settlements) in employment cases. She has litigated in federal and state courts throughout California and in states across the country, as well as before the EEOC and MSPB, handling a wide variety of complex cases.
Carol Gillam is Founder and President of The Gillam Law Firm, a firm devoted principally to employee rights litigation. Carol has been named one of the top employment lawyers in California by the Daily Journal 11 consecutive times.
Carol is an acclaimed trial lawyer, having won many challenging and hard-fought cases in federal and state courts throughout California. She has litigated in states across the country, and before federal and state agencies, including the Equal Employment Opportunity Commission and the Merit Systems Protection Board. She has brought and successfully resolved numerous cases alleging gender, race and religious discrimination and failure to accommodate, in addition to handling age, disability, FMLA, sexual harassment, whistleblower and other challenging cases.
Class Action Work
The State Bar of California appointed Carol to the Executive Committee of its Labor and Employment Section, where she served for five years and chaired its annual conference.

She graduated from Northwestern University with honors in 1974 and holds a law degree from Loyola University of Chicago (1978), where she graduated near the top of her class, was associate editor of the law review, oversaw a symposium on employment law, published an oft-cited law review article, was her Class Representative and received a fellowship to help draft a treatise on tax consequences of dissolution of marriage. Carol also attended the University of Chicago Graduate School of Business. She served as an adjunct professor of antitrust law for three years.
Carol's Presentations at Conferences
Whistleblower Litigation
Carol has moderated and presented to national conferences of lawyers, including the American Bar Association and the National Employment Lawyers Association. Topics have included: trial techniques in federal court; proving harassment in cases involving religious, racial and other (non-sex) harassment issues; religious harassment and accommodation; workplace feedback issues; and LGBTQ issues in the workplace. She also conducted a mock trial before a statewide audience of lawyers – a demonstration of how to try a sexual harassment case.
Carol has also demonstrated how to conduct jury voir dire in a conference for trial lawyers, how to take a deposition and how to examine an expert witness. Other topics she has spoken on to large audiences include the subjects of cultural competence for lawyers; class action waivers in arbitration; how to try a disability case; the intersection between disability and workers' compensation; how to prepare and try an employment case; the use of character and "me too" evidence in trial; and meeting the challenges of dealing with difficult opposing counsel.
Carol serves as a mediator on the Central District of California's federal mediation panel, appointed by the judges of that court. She also serves as an arbitrator through the American Arbitration Association. Carol has qualified as an expert witness and had her testimony accepted as the basis for finding liability.
Carol's Past Work Experience
Carol's Service to the Bar and Peer Recognition
Carol has been named a Superlawyer every year from 2010 through 2022.
The Gillam Law Firm A Professional Law Corporation Carol L. 10866Founder/PresidentGillamWilshireBlSTE 400, Los Angeles CA 90024 Tel: www.gillamlaw.comcarol@gillamlaw.com+1-310-203-9977
After stints at Keck Mahin & Cate in Chicago and Irell and Manella in Los Angeles, Ms. Gillam became an Assistant United States Attorney in the Criminal Division of the United States Attorney's Office, Central District of California in 1988. While there she prosecuted numerous well-publicized cases, including a notorious case involving abuses of migrant workers that resulted in worldwide publicity and the largest restitution award achieved to that date by the U.S. Department of Justice in such a case.
Annual Awards 2022 41
Carol has successfully litigated several class action cases recently, being appointed as class counsel and achieving millions of dollars and other relief for California workers.
Carol has published articles in law journals on the Private Attorneys General Act; on no-fault attendance policies; and an article entitled "Lessons from History: What Title VII Can Teach Wage and Hour Practitioners". Carol is on the editorial board of Labor and Employment Law Review, which is published six times annually.
Ms. Gillam has also been a Fellow of the College of Labor and Employment Lawyers since her induction in 2010. Election as a Fellow is the highest recognition by one's colleagues of sustained outstanding performance in the profession, exemplifying integrity, dedication and excellence.
Recently she has received nationwide coverage of her work in a prominent federal whistleblower case that has resulted in four published opinions expanding the rights of whistleblowers.
Employee Rights Litigation Expert of the Year in US, California
Carol's Service as Arbitrator, Mediator and Expert Witness
Carol's Teaching and Educational Background and Honors
Carol's Writing and Editing Work
Intellectual Property Law Expert of the Year in US, California
In addition to litigating, Joe counsels companies and research institutions on the establishment, development, and maintenance of patent portfolios in a variety of technologies, including drug delivery and medical devices, computer hardware and software, and chemical and drug processing and manufacturing. Joe's representative clients range from start-ups and venturebacked companies to members of the Fortune 500.
633PartnerW.5th Street, Suite 5850, Los Angeles, California 90071 Tel: professionals/joseph-hamilton.htmlwww.perkinscoie.com/en/jhamilton@perkinscoie.com+1.310.788.9900 The Lawyer Network42
Joe Hamilton, a partner with Perkins Coie, has devoted more than 20 years to guiding life science and technology companies through their most significant patent disputes.
Perkins Coie LLP Hamilton

Joseph P.
Joe is also an active member of the American Institute of Chemical Engineers and the University of Southern California Law School Alumni Association, where he mentors rising law students interested in patent law.
Based in the firm's Los Angeles office, Joe has been recognized by Intellectual Asset Management in the IAM Patent 1000 and as a Rising Star by Super Lawyers FollowingMagazine.implementation of the America Invents Act (AIA), Joe has developed a comprehensive litigation approach for his clients, managing and coordinating litigation in federal district courts, the U.S. International Trade Commission, and the U.S. Patent and Trademark Office (USPTO), where Joe has been ranked for most active matters and best performance in the IPR space in Patexia's 2019 IPR Intelligence Report
● Rated as a "Top Attorney" by Los Angeles Magazine
● Member of Multi-Million Dollar Advocates Forum
● U.S. District Court, California, Central District
● Multi-Million Dollar Advocates Forum Awards
● Consumer Attorneys Association of Los Angeles (CAALA)
● Selected as "Rising Star" Attorney by Super Lawyers Magazine
Mr. Movagar received his Juris Doctorate from Loyola Law School in downtown Los Angeles in 2004 and graduated Cum Laude with Order of the Coif Honors. While at Loyola Law School, Mr. Movagar was an Editor on the Entertainment Law Review and volunteered at the Disability Rights Legal Center, an organization that champions the civil rights of people with disabilities through advocacy, education and litigation. While in law school, Mr. Movagar also served as an extern at the Los Angeles County District Attorney's Office. In 2004, Mr. Movagar received the Commercial Law Student of the Year Award from the Los Angeles County Bar Association.
Nick T. www.mylawcompany.comnick@mylawcompany.comTel:CASuite4929Co-FounderMovagarWilshireBlvd.960,LosAngeles90010+1-877-771-8175 Annual Awards 2022 43
Mr. Movagar has proudly recovered tens of millions of dollars for his clients and has been recognized by numerous publications, such as National Trial Lawyers, Multi-Million Dollar Advocates Forum, Super Lawyers magazine and the Los Angeles Magazine, for the results he has obtained on behalf of his clients. For five separate years, Mr. Movagar has been selected as a "Rising Star" on the Southern California Super Lawyers list – an award given to less than 2.5% of practicing attorneys. In 2016, Mr. Movagar was recognized as a Super Lawyer by the California Super Lawyers Magazine. Mr. Movagar has also been recognized by the National Trial Lawyers Magazine as a top 100 trial lawyer in the country, and is a proud member of the Million Dollar Advocates Forum and Multi-Million Dollar Advocates Forum, which is a distinction for attorneys who have recovered $2 million or more on a single case.
● National Trial Lawyer
● Member of Million Dollar Advocates Forum
Memberships
● Selected as "Super Lawyer" by Super Lawyers Magazine
● Loyola Law School, Los Angeles, J.D. (2004)
● Consumer Attorneys of California (CAOC)

● Florida State University, B.S. (2001)
Education
● Rated as one of the "Best Attorneys of America" by Rue Ratings
Prior to co-founding M&Y Personal Injury Lawyers, Mr. Movagar worked at an elite law firm in west Los Angeles. While there, Mr. Movagar represented Hilton Hotels Worldwide, Inc. (the world's largest hotel company), Apartment Investment and Management Company (one of the nation's largest owners and operators of apartment communities), Anschutz Entertainment Group (one of the leading sports and entertainment presenters in the world and the owner of the Staples Center), and Union Carbide Corporation (a wholly-owned subsidiary of The Dow Chemical Company).
Personal Injury Lawyers of the Year in US, California
● U.S. District Court, California, Northern District
● Recipient of Avvo's "Client Choice" Award
Mr. Movagar currently represents wrongful death heirs and Plaintiffs throughout the state of California that have been injured in every conceivable type of accident involving the negligence of another party. These include, but are not limited to, car accidents, motorcycle accidents, boating accidents, trucking accidents, premises liability cases, and animal attacks. Mr. Movagar works tirelessly to ensure each and every client gets just compensation and all necessary medical treatment so that they are made whole from the losses they sustained as result of the accident.
Nick T. Movagar co-founded M&Y Personal Injury Lawyers with the goal of championing and defending the interests of individuals who have been physically injured or killed as a result of the negligence of another party. M&Y Personal Injury Lawyers elected to practice within this area of the law because personal injury victims are often the most vulnerable people who need legal representation the most. These victims have just undergone a serious injury and are not in a position to bring a personal injury claim and/or pursue a lawsuit. Also, because most people are unfamiliar with their rights in connection with a personal injury claim, the other side may take advantage of them by either denying their claim or offering to pay them much less than their claim is worth. This is where M&Y Personal Injury Lawyers steps into the case, to ensure all of their clients' rights are protected and that all clients get just and full compensation.
M&Y Personal Injury Lawyers
● Million Dollar Advocates Forum
● U.S. District Court, California, Eastern District
● Selected as "Top 100 Trial Lawyers" in the country by National Trial Lawyers
Bar & Court Admissions
● California
Carlos 700PartnerPerez-MesaBishopStreet, Ste 2100, Honolulu, HI, USA 96813 Tel: +1 (808) www.paclawteam.comcperez-mesa@paclawteam.com535-8400 The Lawyer Network44
Insurance Law Firm of the Year in US, Hawaii
Carlos D. Perez-Mesa, Partner at Clay Chapman Iwamura Pulice & Nervell, has been an active civil trial attorney in New Jersey and Hawaii since 1986.
Career Education: Bachelors in English (1983), Washington University in St. Louis; Honors English Program; J.D. (1986), Rutgers Law School-Newark, General Editor of the Rutgers Law Review.
Mr. Perez-Mesa worked for seven years as a trial attorney for AIG™'s Staff Counsel's office in Honolulu.
He defended AIG™ and Farmers™ Insurance insureds involved in automobile and slip-andfall accidents.
United States District Court for the District of Hawaii (1991). Membership Associations: Hawaii State Bar Association;
Upon graduation from law school, Mr. Perez-Mesa served as a law clerk to Judge Nicholas Mandak, Passaic County, New Jersey.
He has a wide range of experience practicing in both federal and state courts, handling a broad range of litigation, including products liability, employment discrimination, personal injury, the Americans with Disabilities Act, environmental law, automobile and slip-and-fall accidents, as well as Title VII of the Civil Rights Act.
United States District Court for the District of Hawaii (1991); Defense Research Institute; American Bar Association; ALFA International. Chapman Iwamura Pulice & Nervell
Career Admissions: New Jersey Bar (1986); Hawaii State Bar (1991);
Clay
Prior to joining the firm, Mr. Perez-Mesa focused on litigation concerning personal injury, employment discrimination, products liability and condominium law.
Practice Description: Civil Litigation, Insurance Defense, Employment Discrimination Law, Personal Injury.

Career History: Licensed attorney from 1987 to present.
Industrial Sector Expertise: Insurance Defense. He currently represents several major national and international companies.
He has handled more than 500 arbitrations and mediations involving all types of civil actions, including auto accidents, sexual harassment, age discrimination, wrongful discharge, and racial discrimination cases. In addition, he has tried 20 cases in Hawaii State and Federal Courts, and has three published Hawaii Supreme Court Decisions.
● "National Trial Lawyer of the Year" Award, Finalist – Lawyer's for Public Justice Foundation, 2005
Annual Awards 2022 45
● Arthur B. Hanson Rescue Award – US Sailing Association, 2008
He is counsel to numerous governments in the nationwide Opioid Litigation. He represents numerous parties, including businesses and insurers in the Hard Rock Hotel Collapse Litigation and was appointed by the Court as Co-Lead Counsel of the Plaintiffs Steering Committee on behalf of businesses, injured persons, and families of those killed.
● "Citizen of the Year" St. Bernard Parish Chamber of Commerce, 1986
● New Orleans CityBusiness "Leadership in Law Hall of Fame," 2009 to present
Leger & Shaw
● Co-Chairman, Key to the Cure / Louisiana Cancer Research Center Drive, 2011
● New Orleans Bar Association President's Award, 2009
● "Breath of Life Award" American Cancer Society, 2003
He was Special Trial Counsel in the BP/DEEPWATER HORIZON Oil Spill Case. He was the lead negotiator on behalf of Louisiana local governments in the historic government settlements with BP. He represented hundreds of businesses, citizens, and governments in the litigation.
● 10-12 Magazine, Players in the Region, 2009
● "Role Model" Young Leadership Counsel, 2005
● Boy Scouts of America, Southeast Louisiana Council, "The Walter J. Leger, Jr. 1999 Class of Young Americans"
● U.S. Coast Guard Commendation for Rescue and Lifesaving, 2008
● Federal Bar Association President's Award, 2007
● Lawyer Monthly Magazine, "Admiralty and Maritime Lawyer of the Year – USA," 2021
Tel: +1 (504) www.legershaw.comwleger@legershaw.com588-9043
Appointed by a federal judge to the Claimants' Steering Committee, he represented businesses and governmental entities (including the Port of New Orleans and the St. Bernard Port) damaged from a massive Oil Spill in on the Mississippi River in 2008. Leger was appointed as Chairman of the Plaintiff's Committee and served as Lead Appellate Counsel in the case of The State of Louisiana, ex rel. v. M/V TESTBANK, involving the claims of more than 2,000 fishermen and businesses damaged as a result of a ship collision causing the spill of PCP into the Mississippi River Gulf Outlet. Representing dozens of businesses, he was appointed by US District Judge Morey Sear as Co-Lead Counsel in the M/V BRIGHT FIELD/Riverwalk Disaster.
● "Ten Outstanding People," Family Services Foundation, 2007
● Who's Who in America since 1992
Walter J. Leger, Jr. is a partner in the law firm of Leger & Shaw. The Louisiana Bar Journal named Leger a "Louisiana Legal Legend," along with Louisiana Chief Justice Bernette Johnson, former US Supreme Court Chief Justice Edward Douglas White, Jr., and only nine others. BIZ Magazine called him a "larger-than-life legal legend."
● Co-Chairman, The Whitney Zoo-To-Do, 2014
● New Orleans Magazine, "People to Watch in 2006"
● Who's Who in American Law since 1987
● New Orleans Magazine, "Top Lawyers"
Leger represented the Louisiana Attorney General and was one of the lead counsel in cases against the tobacco industry in numerous states, involving the Castano Tobacco Litigation, California Tobacco Litigation, and the Brown Case. He was Trial Team Leader in Louisiana's longest jury trial (three years) in a class action against the tobacco industry. He was Class Counsel in Louisiana Breast Implant Litigation. After Hurricane Katrina, he was appointed by the Court to Plaintiffs' Legal Committee in the Murphy Oil Spill Litigation. He was appointed by the federal court to the Plaintiffs' Legal Committee in the Education Testing Services Litigation. In the Billieson Lead Paint Class Action, he was appointed as Class Counsel. Leger was also a member of F. Lee Bailey's Litigation Sub-Committee in the Bhopal, India/Union Carbide Disaster.
● Louisiana Association of Justice President's Award, 2008
● Distinguished Community Service Award, Alliance for Good Government, 1994
● New Orleans Magazine, "People to Watch in 2000"
Other Honors and Awards:
New Orleans Exchange Center, 935 Gravier Street, Suite 2150, New Orleans, Louisiana 70112
● "Volunteer of the Year," The Louisiana Industrial Development Executives Association (LIDEA), 1999
● "Louisiana's Super Lawyers," 2007–2022
● Louisiana Bar Journal, "Louisiana Legal Legend" 2018
● New Orleans Magazine, "82 People to Watch in '82"
● Louisiana State Bar Association "Citizen Lawyer" Award 2018
● Leukemia & Lymphoma Society, "Man of the Year," 2021
● New Orleans CityBusiness "Leadership in Law," 2007, 2008, 2009
● "Volunteer of the Year," The Southern Economic Development Council, 1999
● Cancer Crusaders, Survivor of the Year, 2017
● "Man of the Year," St. Bernard's Business & Professional Women's Club, 2006
● "Kingfish of the Month" – Kingfish Magazine 2000
Walter J. Leger, Jr. Senior Partner
● Best Lawyers in America" – Admiralty and Maritime Law, Commercial Litigation, Mass Tort Litigation / Class Actions – Plaintiffs

Class Actions Litigation Expert of the Year in US, Louisiana
Leger has spoken widely on legal issues at Harvard Law School, Tulane, LSU, Loyola, and others. Leger was a finalist for the "National Trial Lawyer of the Year" Award, has been named to Louisiana "Super Lawyers," New Orleans Magazine's "Top Lawyers" and Citybusiness Newspaper's "Leaders in Law Hall of Fame." He received the "President's Award" for leadership and public service from the New Orleans Bar Association, the Federal Bar Association, and the Louisiana Association of Justice. He has been named "Volunteer of the Year" by both the Southern Economic Development Council and the Louisiana Industrial Development Executives Association. The Louisiana State Bar Association has given him its "Citizen Lawyer Award." Lawyers Monthly Magazine named him "Admiralty and Maritime Lawyer of the Year – USA" for 2021.
Shaw is a member of the bar associations of Orleans, Jefferson and Ascension Parishes, Louisiana State Bar Association, the American Bar Association and Federal Bar Association.
U.S. District Court Western District of Louisiana, 1982 U.S. District Court Eastern District of Louisiana, 1982
Professional Associations and Memberships
Maritime Law Association of the United States Louisiana Association for Justice American Association for Justice Fraternities/Sororities
In Shaw's 30 years of experience in the practice of law, he has litigated a wide variety of cases, including cases involving admiralty and maritime claims, burn injuries, automobile crashes, road and highway defects, medical malpractice and product liability cases before courts in Louisiana, Mississippi, Texas, Tennessee and North Carolina. Shaw argued on behalf of the plaintiffs in the case of Estate of Hunter v. General Motors Corp., 729 So.2dd 1264 (Miss. 1999), before the Mississippi Supreme Court, resulting in a decision favorable to his clients.
Louisiana, 1982
Areas of Practice
Bar Association for the 23rd Judicial District
Shaw also has extensive experience handling class action and mass tort litigation, including explosions at the Kaiser Aluminum Plant in Gramercy, Louisiana and C.F. Industries in Donaldsonville, Louisiana, Billieson v. HANO, a class action case involving poisoning from lead paint, and in re: Panacryl Sutures Product Liability Litigation, serving as a member of the Plaintiffs' Steering Committee in MDL proceedings in the United States District Court of North Carolina. Shaw also worked extensively on discovery, damages and mediations in connection with the M/V BRIGHT FIELD collision with the New Orleans Riverwalk shopping mall in 1996, in which the firm served as co-lead counsel for the claimants.
U.S. Court of Appeals 5th Circuit, 1983 U.S. Supreme Court, 1988
A family man, Shaw is a loving husband and father of seven sons. In addition to his busy law practice, Shaw makes time to serve his community as a member of Red Bluff Baptist Church, Folsom, LA.
Maritime and Admiralty Law Bar Admissions

New Orleans Bar Association
Franklin G. Shaw, Partner of the law firm of Leger & Shaw, was born in New Orleans, Louisiana in 1957. Shaw attended college at Louisiana State University and received his Bachelor of Science degree in Accounting in 1979. Shaw received his legal education from Louisiana State University Law Center, where he was research assistant to Professor Frank L. Maraist. Shaw graduated and received his Juris Doctor in 1982.
Shaw is presently admitted to the Louisiana Bar and is also admitted to practice before the United States District Court, Western, Eastern and Middle Districts of Louisiana as well as the Fifth Circuit Court of Appeals and the United States Supreme Court. Shaw's legal practice includes the areas of Admiralty and Maritime Law, Litigation and Appeals, Personal Injury, Products Liability Law, Professional Malpractice Law and Toxic Torts. He has litigated claims resulting in multimillion-dollar verdicts on behalf of his clients, particularly dealing with burn injuries.
He is a member of the Louisiana State Bar Association Section on Insurance, Negligence, Compensation and Admiralty Law and the American Bar Association Section on Torts and Insurance Practice. Shaw has also served on the Louisiana State Bar Association's Committee on Alcohol and Drug Abuse. He is a member of the Maritime Law Association of the United States, The Louisiana Association for Justice and The American Association of Justice.
Maritime and Admiralty Law Expert of the Year in US, Louisiana
Jefferson Bar Association
LouisianaEducation
State University Law Center, Baton Rouge, Louisiana J.D. – 1982 Louisiana State University and A.& M. College, Baton Rouge, Louisiana B.S. – 1979; Major: Accounting
Louisiana State Bar Association, Insurance, Negligence Compensation and Admiralty Law Section, AmericanMemberBarAssociation, Torts and Insurance Practice Section, Member
U.S. District Court Middle District of Louisiana, 1991
Phi Gamma Delta Leger & Shaw Franklin G. Shaw 512PartnerE.Boston St, Covington LA 70433 Tel: +1 (985) www.legershaw.comfshaw@legershaw.com809-6625 The Lawyer Network46
Robert Stephan Cohen is an American attorney specialising in divorce cases. He is a Senior Partner at Cohen Clair Lans Greifer Thorpe & Rottenstreich LLP, a 21-person family law firm in New York City and one of the most prominent matrimonial law firms in the United States. Its partners and associates write, lecture and teach throughout the country as well as internationally on important issues relating to matrimonial and family law. They represent individuals and their spouses across a broad spectrum of industries and professions, and have handled many of the largest matrimonial matters in New York and elsewhere in the US. As a result, they have expertise in negotiating and litigating cases that present sophisticated and specialised valuation issues. The firm also brings extensive experience towards child custody, with a keen focus on difficult issues such as relocation and parental access. Due to the firm's expertise and experience, its lawyers are often called upon to serve as counsel or advisers in jurisdictions across the US, as well as Europe and Asia.
Tel: +1 212 300 stephan_cohenen.wikipedia.org/wiki/robert_www.cohenclairlans.comrscohen@cohenclairlans.com1100 Annual Awards 2022 47
Mr Cohen was born in Brooklyn, New York, and was the first member of his family to graduate from college. He received his Bachelor of Arts degree from Alfred University in 1959 when he was 20 years old and worked three jobs to put himself through Fordham University's School of Law, where he received his JD in 1962 and served as a Member of the Law Review. Today, he is a nationally recognised divorce attorney, holding an adjunct professorship at the University of Pennsylvania Law School.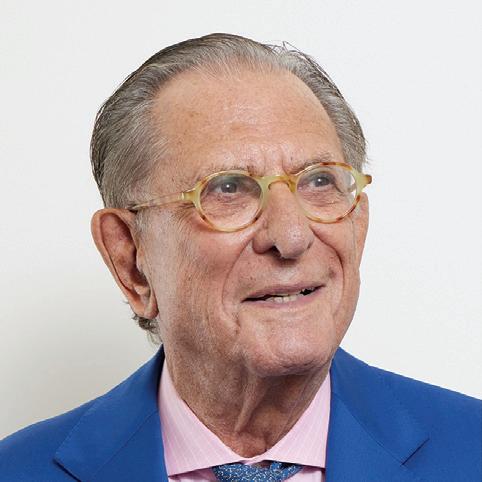 Matrimonial Lawyer of the Year in US, New York
In 2016, Governor Andrew C Cuomo named Mr Cohen Chairperson of the Judicial Screening Committee for New York State's First Judicial Department, a committee he has been a member of since 2012. He was also designated as a member of the State Judicial Screening Committee by the Governor in 2016. He was appointed in 2016 by the Administrative Judge at that time of the Supreme Court, New York County, as Chairperson of that Court's Matrimonial Committee.
Avenue,
Mr Cohen is the author of the "anti-divorce book", Reconcilable Differences, published by Simon & Schuster. He has been recognised by The New York Times as one of the most important divorce lawyers in the US, and has been profiled by The New York Times, The Wall Street Journal and Business Insider. Chambers has designated him in its highest category. He was also an avid marathoner and completed the New York City Marathon in 1983 and 1984, and marathons in London and Paris.
Following his graduation from Fordham School of Law, Mr Cohen worked from 1963 to 1968 with Roy Cohn, an American lawyer who was a member of the US Department of Justice's prosecution team at the espionage trial of Soviet spies Julius and Ethel Rosenberg, in commercial litigation and matrimonial law. In 1969, he left to become the co-founder of another firm, and in 1984 became a founding partner of Morrison Cohen Singer & Weinstein, where for 19 years he was the firm's Chairman and headed its matrimonial practice. In 2003, Mr Cohen started Cohen Lans LLP, which in 2011 merged with Clair, Greifer LLP to form Cohen Clair Lans Greifer & Thorpe LLP. Both predecessor firms had been named among Best Law Firms by US News & World Report in its 2010 inaugural edition, and Cohen Clair Lans Greifer & Thorpe has been named "Best" in each subsequent year.
Floor,
Cohen Clair Lans Greifer Thorpe & Rottenstreich LLP

Robert Stephan Cohen Senior Partner
In addition, Mr Cohen has been principal attorney in a number of high-profile, high-net-worth dissolutions for clients in a variety of industries, including finance, entertainment, real estate and politics, in New York and other states and internationally. These include Melinda Gates, Michael Bloomberg, Christie Brinkley, Swedish countess Marie Douglas-David, James Gandolfini, Henry Kravis, Dina Lohan, Marla Maples, Tommy Mottola, Athina Onassis, Chris Rock, Charlotte Sarkozy, Uma Thurman and Ivana Trump.
The Lipstick Building, 885 Third 32nd NY, NY 10022
In 2018, Mr Cohen was reappointed to that position. In 2019, he was appointed by The Second Judicial Department to its Mediation Panel. In 2019 he was appointed to the Appellate Division, Attorney Grievance Committee for the First Judicial Department. All of the appointments are in New York State.
Mr Cohen has lectured in the US, Europe and Hong Kong. Since 2003, Mr Cohen has served as an Adjunct Professor of Law at the University of Pennsylvania School of Law, where he teaches a course entitled "Anatomy of a Divorce". He is a member of the American College of Family Trial Lawyers and a Fellow of the American Academy of Matrimonial Lawyers. His biography appears in the current and past editions of The Best Lawyers in America, Who's Who in the World, Who's Who in America, Who's Who in American Law, Best lawyers in New York and Super Lawyers. He is a former JAG officer and member of JAG Corps, representing members of the military and their families.
Securities Litigation Law Firm of the Year in US, Ohio
James F. Koehler focuses on complex securities litigation and arbitration, financial institution litigation, regulatory investigations and inquiries, and broker-dealer liability defense, in which he represents brokers, broker-dealers, investment advisors, banks, and insurance companies in claims involving allegations of professional misconduct. He has represented clients in a variety of securities cases, including class and derivative actions under Sections 11 and 12 of the Securities Act of 1933 and Sections 10(b), 18 and 20 of the Securities Act of 1934.
The firm's lawyers regularly represent broker-dealers, registered investment advisors and associated persons in regulatory compliance and enforcement matters before FINRA, the S.E.C. and various state regulatory authorities. The firm also assists its clients in establishing, reviewing and auditing their compliance and anti-money laundering procedures.
Jim has varied litigation and trial experience in trial and appellate courts across the U.S. and has handled court cases involving federal securities laws, attorney and accountant malpractice, the U.C.C., contracts, finance, lender liability, international banking, RICO, corporate law, partnership law, employee relations, real estate and estates and trusts. He has argued several cases before the Ohio Supreme Court.
Jim Koehler has decades of experience in defending FINRA Dispute Resolution arbitrations throughout the U.S. for wirehouses, bank-affiliated broker-dealers, and national and regional independent broker-dealers and their employees and agents in matters involving customer claims of fraud, unsuitability, selling-away, breach of fiduciary duty, and violations of federal securities and state blue-sky laws.
Jim is a graduate of Hawken School, The College of Wooster, and Case Western Reserve University School of Law. He is the Founding Partner of Koehler Fitzgerald LLC with offices in Cleveland, Ohio.
Koehler Fitzgerald LLC James F. 1111ManagingKoehlerMemberSuperiorAvenue East, Suite 1360, Cleveland Ohio 44114 Tel: www.koehler.lawjkoehler@koehler.law+1-216-527-9370 The Lawyer Network48
Koehler Fitzgerald provides a full array of legal services to the financial services industry.

Jim was jointly selected by plaintiffs' and defense counsel to conduct the administration of the settlement of a national class action involving fraud claims asserted against a large insurance company headquartered in Ohio.
We assist businesses of all sizes, from national chains to small local businesses, through the entire liquor license process. We guide our clients from the initial due diligence to the application process and license issuance.
● Craft Beer / Craft Alcohol
● Moderator: "Prohibition: The Legacy of the Days of Speakeasies & Bootlegging
● NALCP Annual Conference – New Orleans, LA – 10/2016
● NALCP Annual Conference – Austin, TX – 10/2015
Annual Awards 2022 49
University of Dayton, BA
● Moderator: "The State of the Industry in Today's Dynamic Marketplace"
Publications/Presentations
Bar Admissions
Pennsylvania Education
● cum laude
R.J. is Co-Chair of the ABA Alcohol Beverage Subcommittee and a founding member of the Alliance of Alcohol Industry Attorneys & Consultants, a group of professionals whose practices are focused in the alcohol beverage industry.
● NCSLA Regional Conference – Kansas City, MO – 10/2008
University of Dayton, JD
● Moderator: "When Innovation Meets Regulation"
Our cloud-based renewal software is custom designed, based on our years of experience.
We have the most experience and offer the most comprehensive service in our field. Since its founding, our firm has grown from four to 31 employees.
R.J. O'Hara
● NCSLA Regional Conference – Atlantic City, NJ – 9/2018
● NABCA Annual Legal Symposium on Alcohol Beverage Law & Regulation – Alexandria, VA – 3/2017

● Moderator: "Let's Get Crafty"
● NCSLA Regional Conference – Traverse City, MI – 10/2016
● NCSLA Annual Conference – Chicago, IL – 6/2016
● Panelist: "Control from a Different Angle"
Flaherty & O'Hara, P.C. R.J. 610PartnerO'HaraSmithfield St., Ste 300, Pgh., PA 15367 Tel: +1 www.flaherty-ohara.comrj@flaherty-ohara.com412-298-1833
● Moderator: "Ask the Regulator" Panel
R.J. regularly advises clients on complex national licensing issues arising from mergers, acquisitions and corporate restructuring. He also provides general licensing counsel, oversees litigation, citations and hearings, and assists clients in complying with tied house and trade practice laws.
Recent Experience
Beverage Alcohol Law Expert of the Year in US, Pennsylvania
With well over 100 years of combined experience, our support staff can augment in-house resources for maximum efficiency. Our staff can coordinate and process renewals, transfers and regulatory reporting requirements for individual as well as multi-unit operators. Prompt, professional, courteous and cost-effective service is the hallmark of our support staff.
● Foreign pension investment manager in its bid for European brewery assets to be sold by Anheuser-Busch InBev NV
● NCSLA Regional Conference – Palm Harbor, FL – 10/2014
His practice also involves advising clients on the legality of national beverage alcohol promotions and marketing and conducting seminars for industry members regarding liquor liability and related restaurant and beverage alcohol management issues.
Today, Flaherty & O'Hara, P.C. is one of the largest liquor licensing practices in the country, maintaining an unmatched understanding of beverage alcohol laws. We represent hundreds of establishments and institutions on liquor licensing and beverage alcohol matters, and we have assisted in some of the largest mergers, public offerings and other multi-unit transactions in the history of the restaurant and hotel industries.
● Golden Gate Capital in its restructuring of Red Lobster restaurants
● Moderator: "The Future of Craft Beer – Can the Explosive Growth of Craft Beer Be Sustained, or Are We Approaching Peak Craft Beer?"
● Panelist: "The Stills Are Coming – Small Craft Distilling, Craft or Artisan Distillers, Emerging Industry Trends that Regulators Will Have to Deal With"
● "Keeping in Compliance in an Evolving e-Storage e-World"
● KKR & Co. in its strategic investment in Lemonade Restaurant Group
We represent many of the largest retail licensees in the country, offering one point of contact for renewals, licensing, and alcohol-related needs.
● NALCP Annual Conference – Las Vegas, NV – 10/2012
● Moderator: "Cutting Edge Retail Practices – Balancing Consumer Demand, Market Forces & Regulations"
● Fogo de Chao in its acquisition by Rhone Capital
● NCSLA Annual Conference – Denver, CO – 6/2017
F&O is the largest full-service renewal provider in the country – handling thousands of liquor and non-liquor renewals annually.
The beverage alcohol industry is complex and highly regulated. At Flaherty & O'Hara, P.C., in order to stay ahead of the curve, we have developed close working relationships with members and officials in local, state and national regulatory agencies, professional and trade associations, lobbying and special interest groups. We have drafted legislation and have been leaders in setting the standard for practice in the industry we serve.
● Articles Editor, Law Review
Flaherty & O'Hara, P.C. ("F&O") was established in 2001 and provides the highest quality advice in alcohol beverage law.
The Alcohol Beverage Industry and Prohibition
● "Divorce and the Holidays" article
● Speaker at the Breast Cancer Symposium of the Health Law Section and Women and the Law Sections of the 2013 Annual Texas Bar Association Meeting. Dallas, Texas, June 2013
● LGBTQ+ Family Law
● "British Expatriate Divorcing in Texas" article
Our knowledgeable family law attorneys possess the abilities and experience necessary to handle a wide range of stressful legal cases. Whatever your family needs, we have the skills required to help you achieve a satisfactory result in areas such as:
Matrimonial Law Firm of the Year in US, Texas
Cindy has received recognition for her work by various institutions, including:
● Trial Issues in Custody Cases, 2000 and 2001, NBI seminar speaker and author
● Enforcement by Contempt of Custody and Visitation Orders, 2000 and 2001, NBI seminar speaker and author
● Estate Planning & Probate
● The Gulf Coast Family Law Specialists
● The Texas Association of Civil Trial and Appellate Specialists
Diggs & Sadler is an established boutique family law firm in Houston, Texas. The firm has a tradition of excellence, and focuses on divorce, custody, probate, guardianship, employment law, and litigation. We are committed to excellence in the courtroom – in hearings, trials, and appeals.
Diggs & Sadler has the depth of experience to take a team approach to cases. The firm has a successful track record, and clients repeatedly report their satisfaction with the firm's results.

● "Standard Visitation" article
Awards & Accolades
Broad Experience in Texas Family Law
● Selected as a Super Lawyer annually since 2009
● Preserving Evidentiary Error in Family Cases, paper prepared for and presented at the NBI seminar, November 2012
Cindy is a member of the following organizations:
● The Houston Bar Association
● "Do I Need a Prenuptial Agreement?" article
● Divorce
● Top 1% of America's Most Honored Lawyers for 2021 by The American Registry
● International Divorce
Cindy's membership in various lauded organizations only further illustrates her commitment to remaining at the forefront of family law trends and best practices.
University of Texas School of Law, J.D. Bar Admissions
● Federal and International Law Governing Parental Rights & Responsibilities, 2000 and 2001, NBI seminar speaker and author
Diggs & Sadler Cindy 5300ManagingDiggsShareholderMemorialDrive,Suite 900, Houston, TX 77007 Tel: +1 www.texasadvocates.comcdiggs@texasadvocates.com713-766-5355 The Lawyer Network50
● Board Certified in Civil Trial Law by the Texas Board of Legal Specialization
Cindy explains: "I try to help clients understand that they can be kind to one another during a divorce. What gives me the most satisfaction as a family lawyer is how often I see my clients rise above the situation. They put their children first. Because I have been there, and I know what they are going through, I am better equipped to help them get through a very tough time."
● Matrimonial Law Firm of the Year in Texas for 2022 by Corporate INTL Education
For more than three decades, Cindy Diggs has worked with Texans to resolve complex family law disputes. The attorney-in-charge at our Houston office, Cindy utilizes a client-first approach, developing comprehensive case strategies that help clients smoothly navigate cases.
● Divorce by the Numbers: Tracing, Valuation and Tax Questions, paper prepared for and presented at: CPE Seminar, 2009, Houston, Texas
● The International Academy of Family Lawyers, which only accepts qualified and board-certified family lawyers, since 2016. She's been acting as a board member for the Academy since 2017
● The Texas Association of Family Law Specialists (TAFLS)
Legal Writings & Public Speaking Engagements
● Child Custody
Over 35 Years of Legal Experience on Your Side
Cindy tailors her approach on a case-by-case basis. Whether you need an attorney to help you pursue an amicable outcome for your divorce or fiercely advocate for your rights during a property division case or custody battle, Cindy can help you find the best path forward.
● Family Law Evidence, paper prepared for and presented at: Family Law Conference: February 3–4 2005, South Texas College of Law
● One of the Founders of the Center for Women in Law at the University of Texas School of Law
● The Association of Women Attorneys in Houston
● Board Certified in Family Law by the Texas Board of Legal Specialization
● Awarded AVVO's Client's Choice award for divorce
State Bar of Texas Professional Associations
● "Visitation for Children Under Three" article
● Asset Division
● The American Board of Trial Advocates (ABOTA), a prestigious association of jury-trial attorneys, since 2012
Dealing with any of these areas alone can be daunting, risky, and emotionally taxing. It is important to secure the services of a skilled family lawyer so that you can protect your rights. Trying to navigate the complexities of the legal system without the help of an attorney can mean that you are at risk of financial exploitation or being taken advantage of. For parents, a local family law attorney can also assist you as you fight to safeguard your child's future.
Mr. Hempelmann is especially proud of his projects that have helped preserve the environment, including major transfers of development rights on both coasts of the US. He noted: "I love my work because I am helping to build the region for our children, grandchildren and great-grandchildren."
Zoning & Land Use Lawyer of the Year in US, Washington
Cairncross & Hempelmann is a full-service law firm in Seattle, Washington. Formed in 1987, the firm now has 40 award-winning attorneys providing legal services in multiple practice areas, including real estate, business, litigation, bankruptcy and creditors' rights, construction, employment, tech, finance and M&A. The firm is one of the top real estate firms in the region emphasising real estate development, land use law and permitting, and real estate finance and acquisitions.
Regarding his recent casework, as well as the current working landscape, he commented: "The firm is very busy of late because the Seattle Metro Region has experienced rapid growth in the past decade. We currently represent national and local developers, as well as local companies, such as Microsoft, who continue to expand. Another major focus has been on Asian company investments in real estate development in the Seattle Metro Region. If we were to highlight one notable case, I would cite Suncadia, which is a very successful, five-star, master-planned resort in central Washington. It was the first resort of its type in the State, and I was pleased to help change State law to allow the development, as well as defending numerous legal challenges to its creation.
As one of the founders of Cairncross & Hempelmann, John Hempelmann has achieved his objective of building a firm of great lawyers who work together. The firm maintains a unique culture in that its members do not compete among themselves, but find the best lawyers to serve client needs. Respect for every person in the firm, from the newest staff person to the most senior attorney, is a central part of its culture. Mr. Hempelmann is recognised by his peers and the development community as one of the top land use lawyers in the region. He has helped write the State land use laws, and worked on development regulations in many cities and counties. Occasionally, he has served as a special attorney for select cities and counties. He has argued precedent-setting cases in the State and Federal trial and appellate courts, including the Washington State Supreme Court. Moreover, he has helped clients develop housing, offices (including the tallest building in Seattle), churches and schools, factories, master-planned developments, golf courses and multiple transit-orientated developments. He has served as the Chair of the Urban Land Institute's national Transit Oriented Development Council and currently serves as Co-Chair of ULI Northwest's TOD Council.
In the real estate development sector, the firm represents developers, builders and investors from throughout the US and overseas. The types of development projects supported include housing, apartments and condominiums, high-rise office buildings, industrial complexes and warehouses, churches, schools, golf courses, master-planned developments and resorts, mining, forestry and other types of natural resources projects. In addition, the firm has a major construction law group that provides services to architects, engineers and contractors, and its award-winning attorneys have advised clients within the industry in major construction-related litigation. Several firm partners, including John Hempelmann, have been selected by their peers as Lawyer of the Year in Land Use Law or in Real Estate Litigation.
"However, without doubt, maintaining the firm culture during the COVID-19 pandemic has been a big challenge. Fortunately, we have been successful in addressing the issues and have created many options and programmes to bring our attorneys and staff together, physically and virtually. We also recognised and accommodated the different types of challenges and stress different people experienced due to the disruptions of the pandemic."
Today, Cairncross & Hempelmann represents clients from many countries doing business in the Northwest. As a local law firm with a national and international outlook and client base, the firm also utilises the resources of Mackrell International's impressive network to best serve its clients on a regular basis. The firm is proud to have been a member of Mackrell since 2002, as it is one of the world's largest networks of independent legal firms – with 90 firms in 170 offices and 60 countries, Mackrell provides access to 4,500 lawyers worldwide.

Annual Awards 2022 51
Cairncross & Hempelmann PS John W. 524ChairmanHempelmann2ndAvenue,Suite 500, Seattle, Washington 98104 USA Tel: +1 206 587 www.cairncross.comjhempelmann@cairncross.com0700
Mr. Hempelmann added: "Looking ahead, we will continue to hire extremely qualified attorneys and staff. At the same time, we prize the relatively small size of our firm. We will grow carefully to maintain our high quality work and our special culture – and we are very proud that so many of our clients praise our attorneys and staff. We are also very proud that our peers in the legal system rank our attorneys so highly."
Understanding that legal strategy must serve business strategy, we counsel clients' business teams – from early-stage, venture-backed tech companies to major brands – on business structures; distribution; and disputes with competitors, suppliers, and customers and on transaction negotiation and regulatory clearance in the United States and abroad.
Bringing deep litigation skill and experience to the table, we represent companies in criminal antitrust matters (investigations and trials), class action antitrust lawsuits, actions brought by customers and suppliers, actions by or against competitors, and monopolization cases. because we are sector specialists rather than forum specialists, we are able to advocate in whatever forum will best accomplish our clients' business purposes, whether at the negotiating table, in state or federal courts, or at the Department of Justice, the Federal Trade Commission, state antitrust agencies, the Federal Communications Commission, state regulatory agencies, and competition agencies throughout the world.
And
Leiv Co-Chair,Blad Antitrust & Trade Regulation Tel: +1 LOWENSTEINlblad@lowenstein.com202.753.3820SANDLER LLP Jeffrey Co-Chair,BlumenfeldAntitrust & Trade Regulation Tel: +1 www.lowenstein.comTel:N.W.,2200jlewis@lowenstein.comTel:Antitrust/CompetitionPartner,Jonathanzjaramillo@lowenstein.comTel:TradePartner,Zaremajblumenfeld@lowenstein.com202.753.3810A.JaramilloAntitrust&Regulation+1202.753.3830L.Lewis+1202.753.3824PennsylvaniaAvenueWashington,D.C.20037+1202.753.3800 The Lawyer Network52
● Pharmaceutical Industry: We represent pharma companies in multiple and overlapping complex litigations of civil and criminal issues – federal and state – and help companies on both the seller and buyer sides shape and negotiate transactions and clear regulatory hurdles.
Lowenstein Sandler is a national law firm with more than 350 lawyers based in New York, Palo Alto, New Jersey, Utah, and Washington, D.C. The firm represents leaders in virtually every sector of the global economy, with particular emphasis on investment funds, life sciences, and technology.
● Telecommunications and Internet Services: We work on network construction, operation, and interconnection; spectrum auctions and disputes; clearing disputes among providers and with regulators and customers; and new wired and wireless technologies.
As our clients' competitive concerns over the past two decades grew to include intellectual property issues, our work with clients expanded to standards setting and collective IP licensing, including patent pools, collective defense, standard essential patents, FRAND/ RAND licensing, and litigation.
We are proud to be recognized by The Lawyer Network's 2022 Annual Awards as the Technology Sector Antitrust Law Firm of the Year in Washington, D.C.

For more than 30 years, we have been pioneers in competition issues facing technology companies. As each generation of technology enabled new forms of competition, we mastered the technology and business issues to help clients navigate this ever-changing landscape. We play key roles in technology competition issues and Internet services, software publishing and data analytics, the pharmaceutical industry, and other technologybased sectors.
Technology Sector Antitrust Law Firm of the Year in US, Washington DC
● Fintech: We work with electronic payment companies on both the issuer and merchant sides, with companies providing transaction acceptance, fraud protection, and remediation, and on the complex interactions between merchants and card network rules.
● Software Publishing and Data Analytics: We assist companies with antitrust counseling related to exclusivity, monopolization, and joint venture formation; with IP issues; and with the formation and clearance of transactions.
Annual Awards 2022 53 Real Estate Law Firm of the Year in Anguilla P.O.ManagingPamWebsterWebsterPartnerBox58,Victoria House, The Valley, AI-2640 Anguilla, British West Indies Tel: +1 (264) www.websterlawbwi.compwebster@websterlawbwi.com497-2060 Commercial Lawyer of the Year in Argentina Marval O'Farrell Mairal Facundo Viel Temperley Av.PartnerLeandro N. Alem 882, (C1001AAQ) Buenos Aires Tel: (+54-11) www.marval.comfvt@marval.com4310-0114 Real Estate Lawyer of the Year in Argentina Beccar Varela Pedro EdificioPartnerNicholsonRepública, Tucumán 1, 3rd Floor C1049AAA Ciudad Autónoma Tel:De Buenos Aires(+54)(11)4379 www.beccarvarela.compnicholson@beccarvarela.com6898 Arbitration Law Firm of the Year in Brazil Basilio Advogados Ana Tereza Basilio Founding Partner Av Presidente Wilson, 210 / 11o e 12o andares – Centro –Rio de Janeiro/RJ – CEP: 20030-021 Tel: +55 21 www.basilioadvogados.com.brabasilio@basilioadvogados.com.br2277-4200 Tax Law Firm of the Year in Brazil Queiroz Advogados Associados Prof. Dr. Mary Elbe Queiroz R.FounderPadre Carapuceiro, 733 – Boa Viagem Recife – PE / Brazil, 51020-280 Tel: +55 81 www.queirozadv.com.brmaryelbe@queirozadv.com.br2127-7000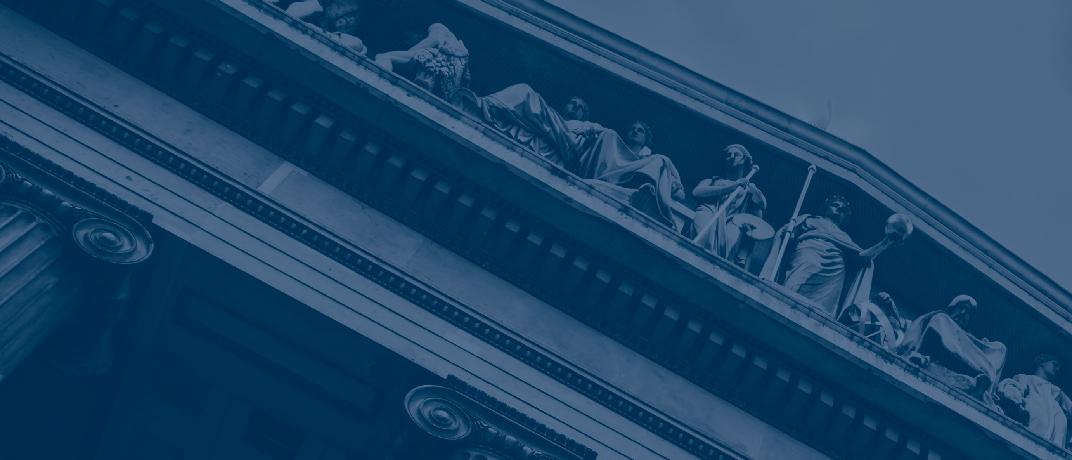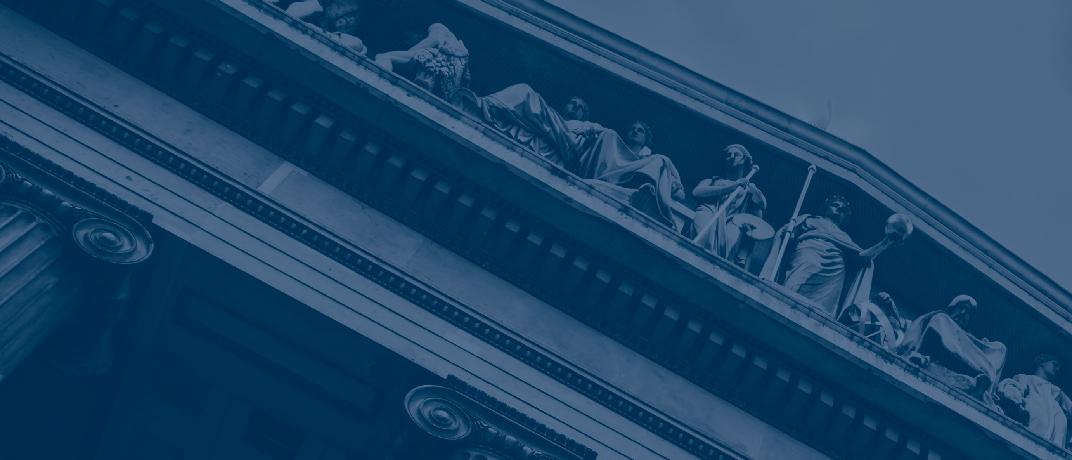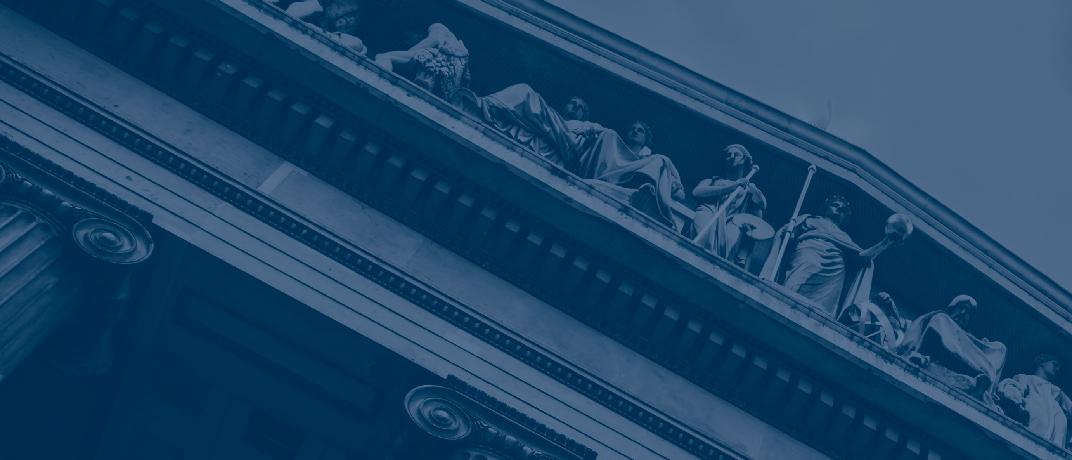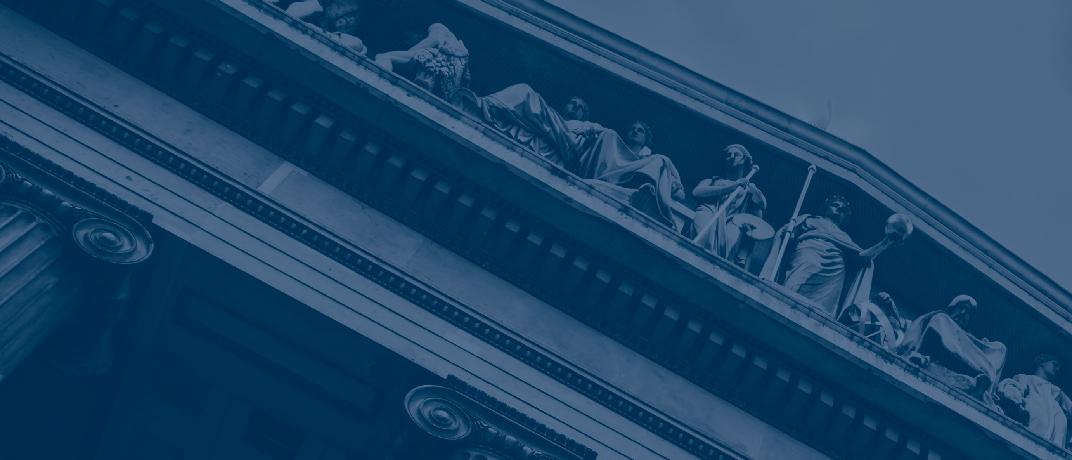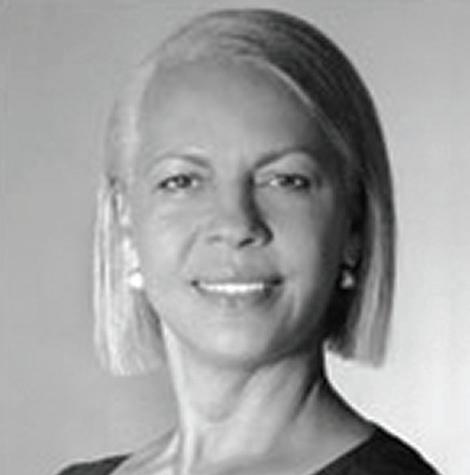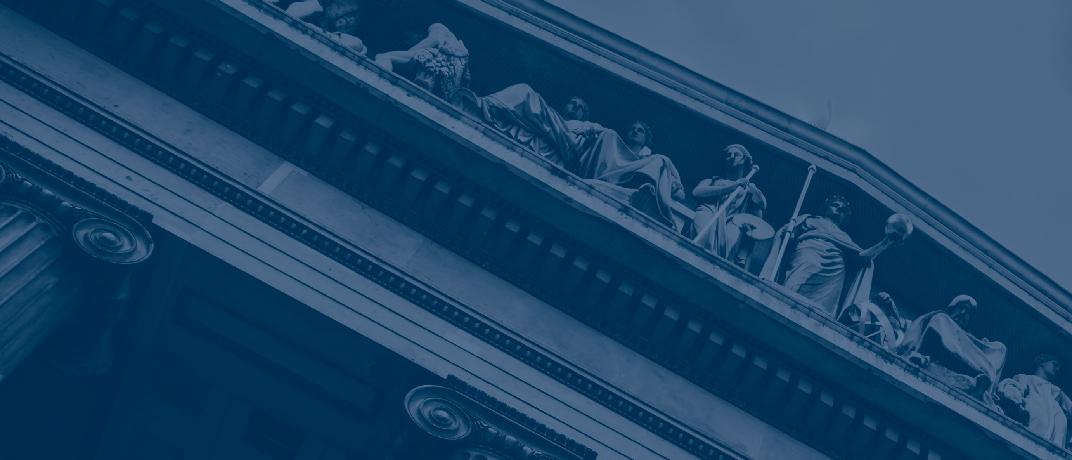 The Lawyer Network54 Corporate Immigration Law Firm of the Year in Canada Sabrina ManagingMolinariLawyer Gary Mountain Lead Immigration Advisor Ember & Border Law 6060-3080 Yonge St, Toronto, ON, M4N 3N1 Tel: +1-416-486-0850 admin@emberlaw.ca www.borderlaw.ca Real Estate Lawyer of the Year in Canada McCarthy Tétrault John 66PartnerCurrieWellington Street West, Suite 5300, TD Bank Tower Box 48, Toronto ON www.mccarthy.cajcurrie@mccarthy.caTel:M5K 1E6+1416-601-8154 Regulatory & Compliance Lawyer of the Year in the Cayman Islands Mourant Ozannes Sara POPartnerGalletlyBox1348, 94 Solaris Avenue, Camana Bay, KY1-1108, Grand Cayman Tel: +1 345 814 www.mourant.comsara.galletly@mourant.com9233 Corporate Law Firm of the Year in Ecuador EJPrado – Consultoría Abogados Juan Alberto Prado Av.PartnerOrellana E4-430 y Amazonas, Edificio Orellana 500. 5to piso, Quito, Ecuador Tel: +(5932) 2232 www.ejprado.comjprado@ejprado.com068 International Corporate Law Expert of the Year in Ecuador Puente & Asociados Estudio Juridico Gabriela Elizabeth Pozo Mora Associate – Corporate Law – M&A Av. 6 de Diciembre N34–360 y Portugal Esquina. Edicificio Zyra Piso 13. Oficina 1303. Quito. Ecuador Tel: www.puenteasociados.comgabrielap@puenteasociados.com+59324505535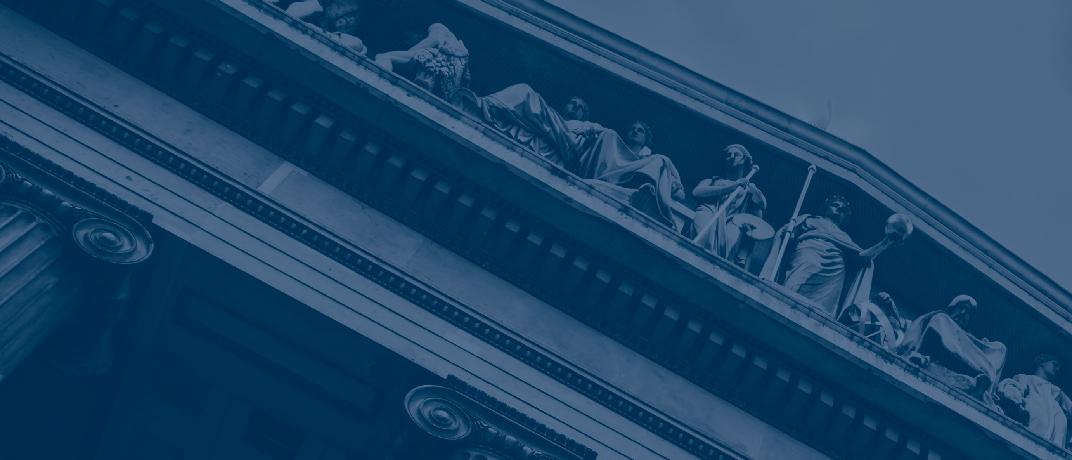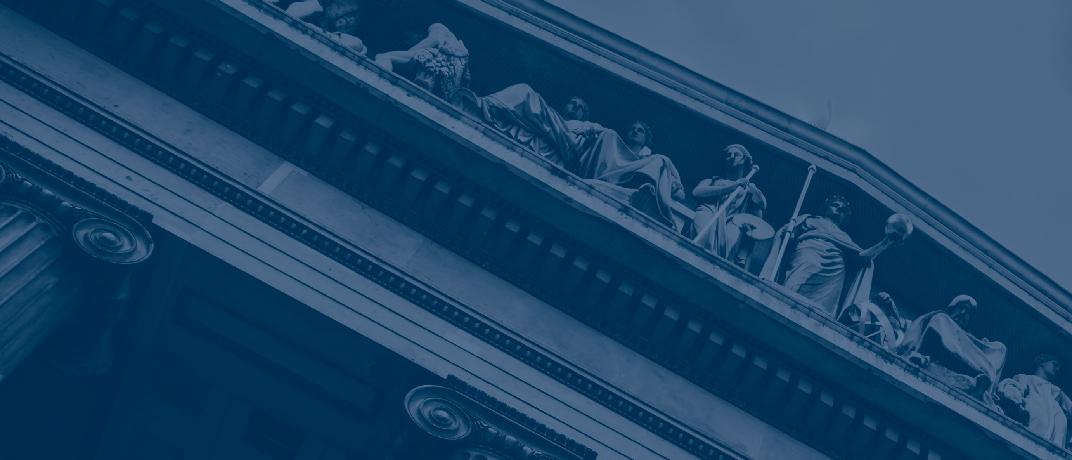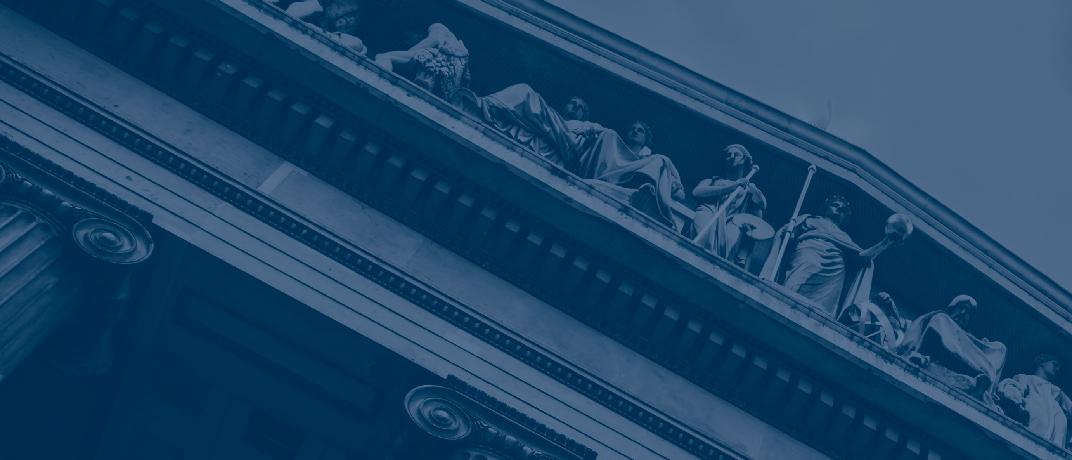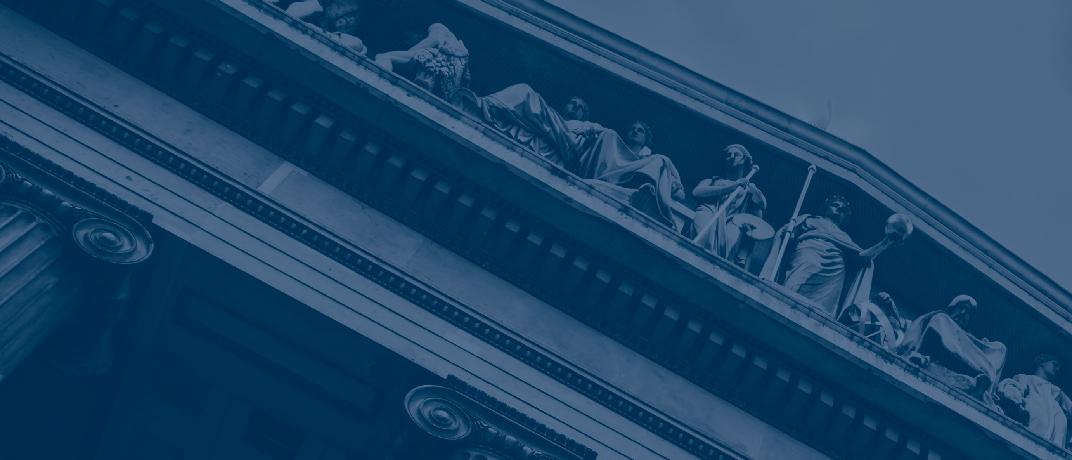 Annual Awards 2022 55 Financial Restructuring Lawyer of the Year in Mexico RicardoPartnerEmilioCanalesSáenzMargain 240, 3er. Piso, Col. Valle del Campestre, San Pedro Garza García, N.L. México, C.P. 66265 Tel: +52 (81) www.canales.com.mxemilio@canales.com.mx8378.1887 Dispute Resolution Lawyer of the Year in Nicaragua Consortium Legal Gerardo Hernández DelPartnerantiguo Hospital Militar, 1 cuadra al Norte. Edificio Consortium Legal. Tel:Managua+505 2254 5454 ext. www.consortiumlegal.comghernandez@consortiumlegal.com106 Real Estate Lawyer of the Year in Nicaragua RógerArias PistaPartnerPérezJeanPaul Genie, Edificio Escala, Piso 3, Managua Tel: +505 www.ariaslaw.comroger.perez@ariaslaw.com2298-1360 Business Law Firm of the Year in Peru Estudio Flores-Araoz Abogados Antero Flowers-Araoz JoséLawyer200 200, San Isidro 15036 Tel: +(511) www.flores-araoz.comestudio@flores-araoz.comWhatsApp:224-2773957474068 Intellectual Property Law Firm of the Year in Peru Estudio Delion Fayssy C EnriqueFoundingDelionPartnerPalacios360, Office # No.505 Miraflores 15074, Lima Tel: +(51) (1) www.estudiodelion.com.pedmatos@estudiodelion.com.pe222-2795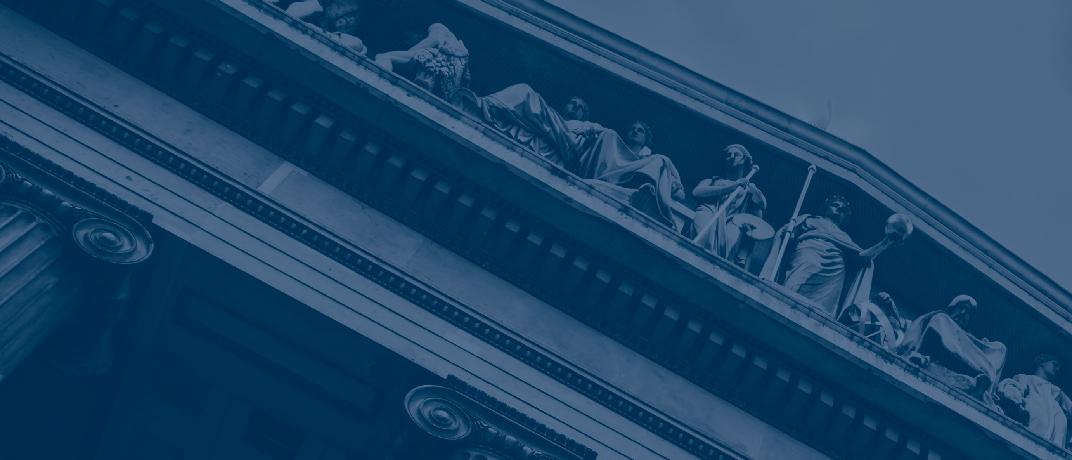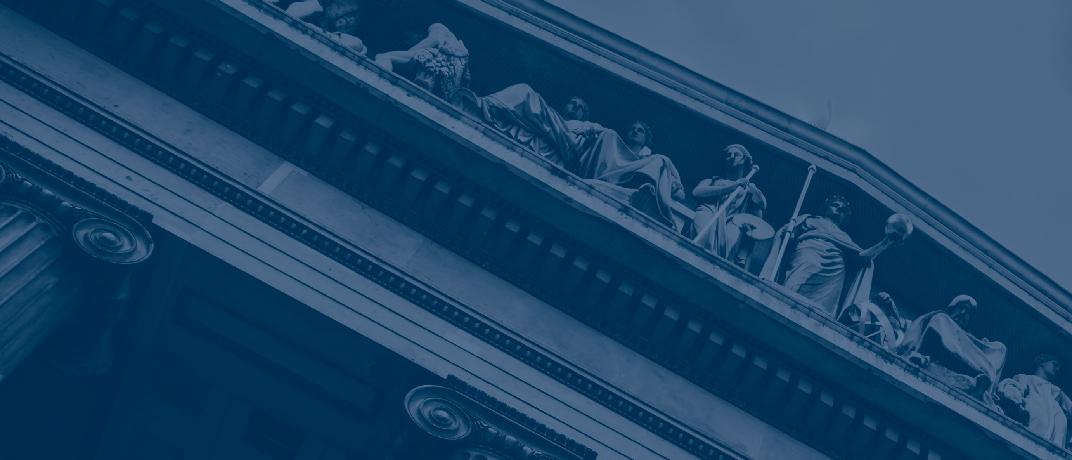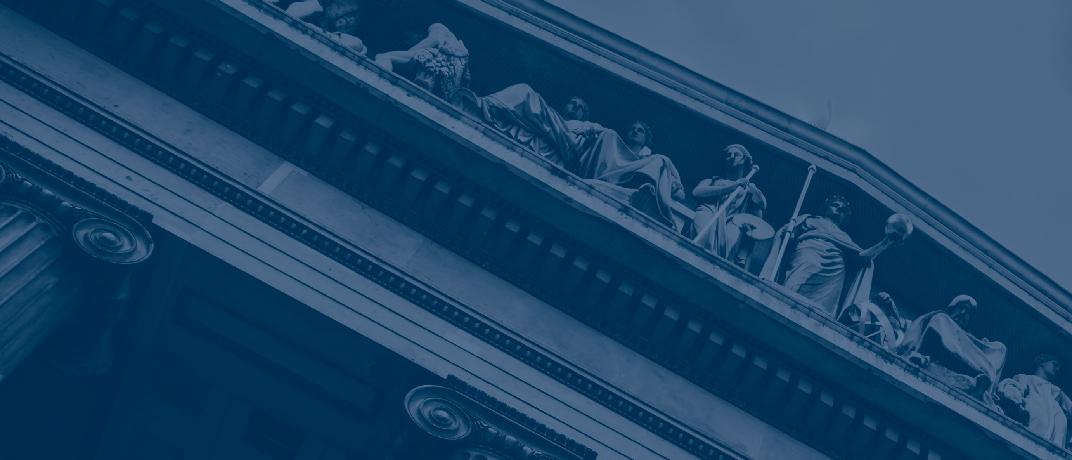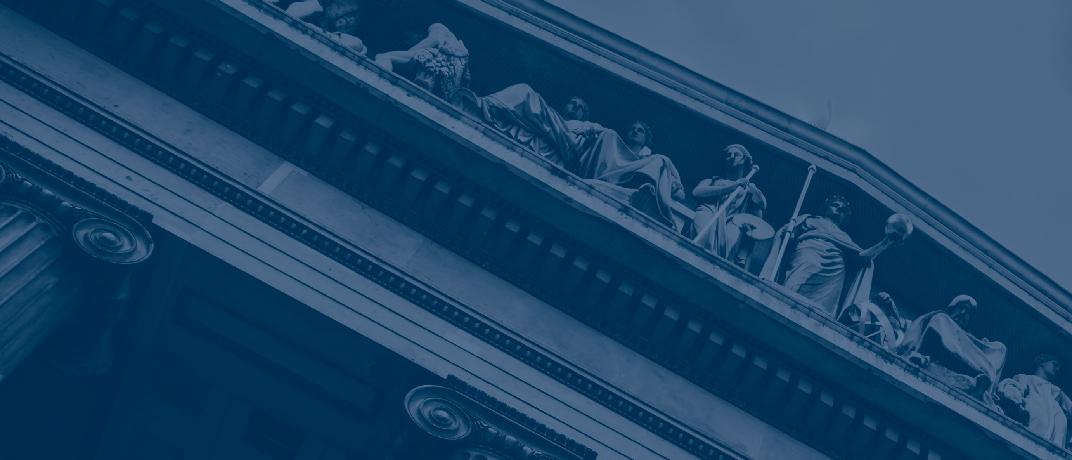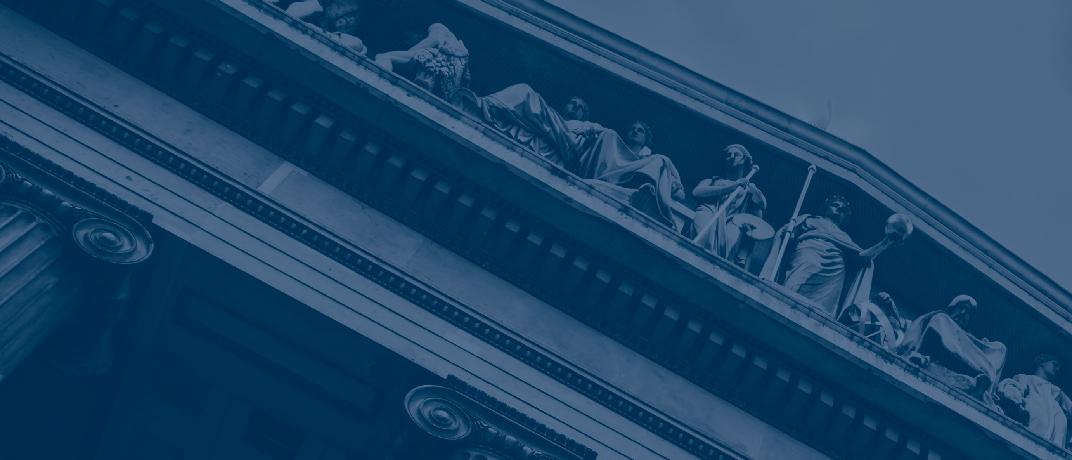 The Lawyer Network56 Wealth Management Lawyer of the Year in US, California Pillsbury Winthrop Shaw Pittman LLP Jennifer Jordan McCall Partner; Leader of Estates, Trusts & Tax Planning Co-LeaderPractice;ofPrivate Wealth / Litigation –Trusts, Estates and High Net Worth Teams 2550 Hanover Street, Palo Alto, CA 94034 Tel: www.pillsburylaw.com/enjmccall@pillsburylaw.com+1-650-233-4020 Professional Malpractice Lawyer of the Year in US, Colorado McConnell Van Pelt, LLCAttorneys at Law Traci L. Van Pelt Founding Member Denver Corporate Center – Tower 1, 4700 S. Syracuse St., Suite 200, Denver, CO 80237 Tel: +1 (303) www.mvp-legal.comtvanpelt@mvp-legal.com480-0400 Real Estate Lawyer of the Year in US, Delaware Potter Anderson & Corroon LLP Joy A. HerculesPartnerBarristPlaza, 1313 North Market Street, 6th Floor, P.O. Box 951, Wilmington, Delaware, 19801 Tel: +1 www.potteranderson.comjbarrist@potteranderson.com302.984.6022 Shareholder Derivative Litigation Lawyer of the Year in US, Florida Baker 1111PrincipalDanielaMcKenzieFonseca-PugginaBrickellAvenue,Suite 1700, Miami, Florida 33131 Tel: +1 (305) www.bakermckenzie.comdaniela.fonsecapuggina@bakermckenzie.com789-8976 Asbestos Litigation Expert of the Year in US, Illinois Lewis Brisbois Bisgaard & Smith LLP Jeffrey T. ManagingBashPartner of Madison County, IL MarkOfficeTwain Plaza II, 103 W. Vandalia, Suite 300. Edwardsville, IL 62025 Tel: +1 www.lewisbrisbois.com/attorneys/bash-jeffreyjeff.bash@lewisbrisbois.com618-307-7290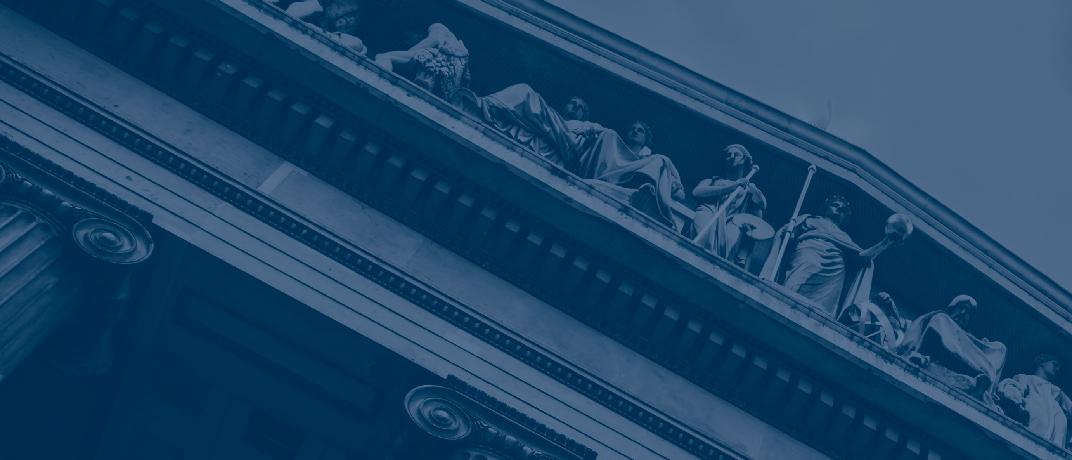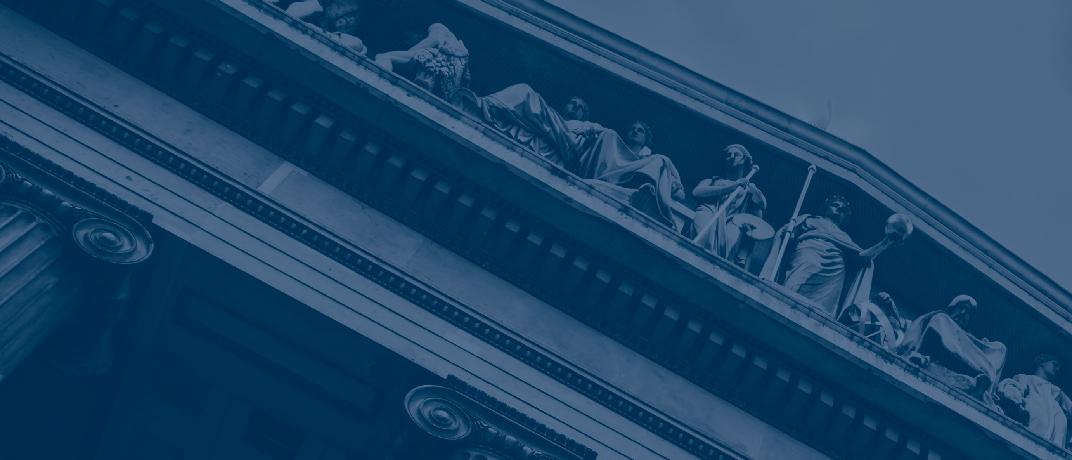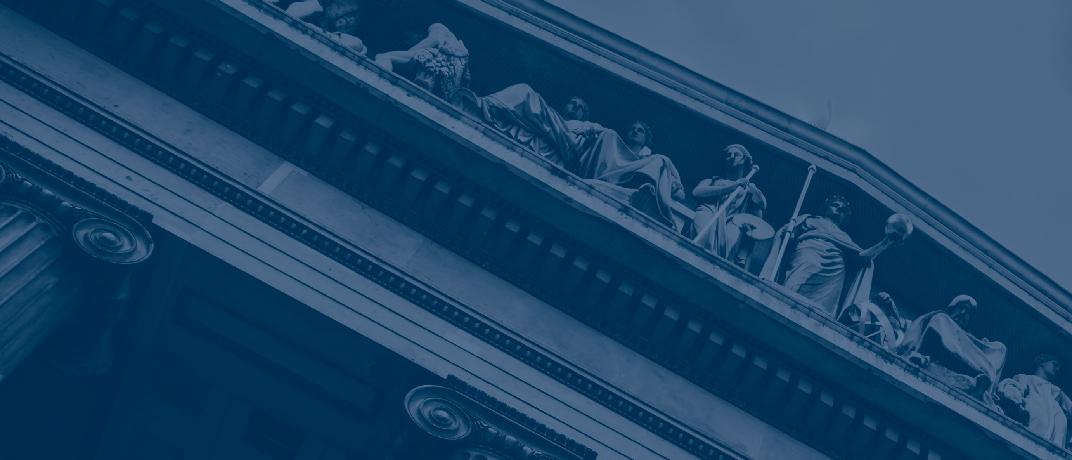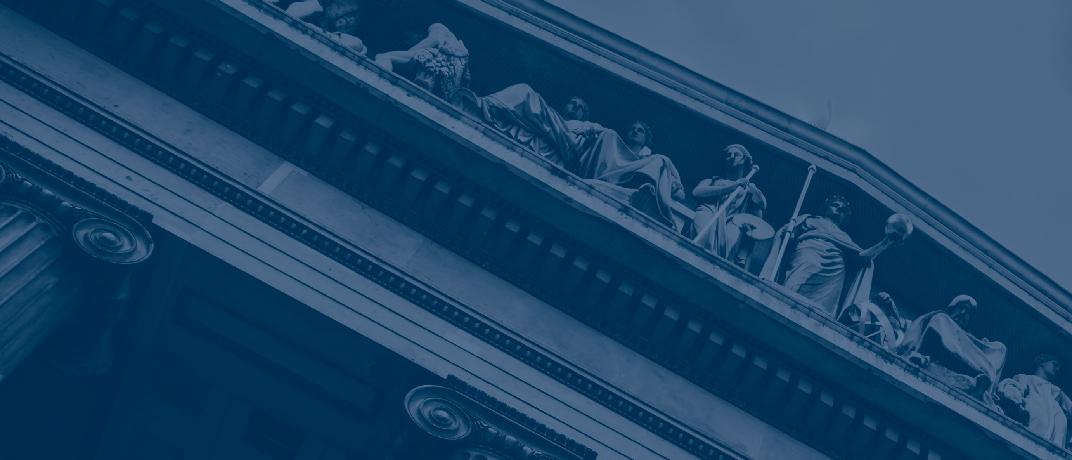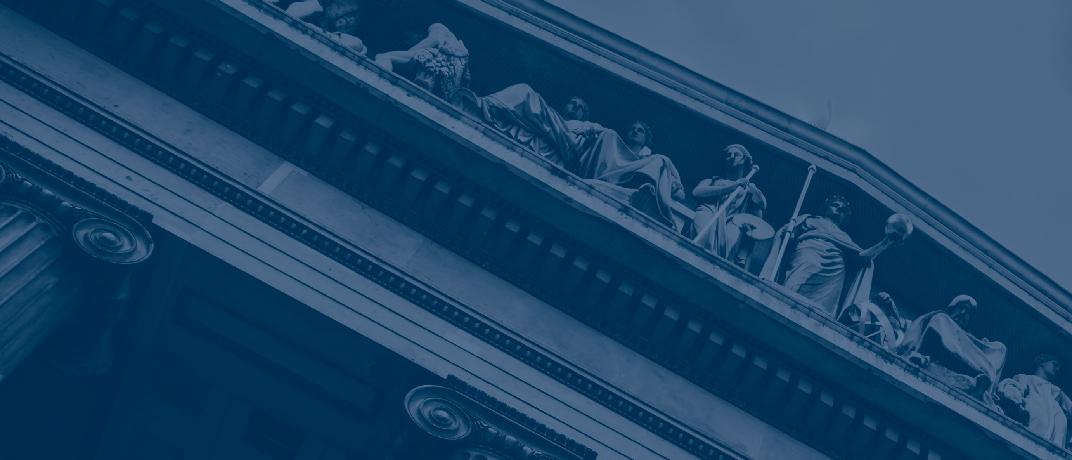 Annual Awards 2022 57 Environmental Law Firm of the Year in US, Massachusetts Kenneth Reich Law, LLC Kenneth Reich 361PrincipalNewbury Street, 4th Floor, Boston, MA 02115 Tel: +1 (781) www.kennethreichlaw.comkreich@kennethreichlaw.com608-7267 Boutique Bankruptcy Law Firm of the Year in US, Nevada Riggi Law Firm David A. BankruptcyRiggiand Reorganization Attorney Centennial Corporate Center, 5550 Painted Mirage Road Suite 320, Las Vegas, NV 89149 Tel: +1 (702) www.riggibankruptcylawfirm.comriggilaw@gmail.com463-7777 Class Actions Law Expert of the Year in US, New York LaurenEpiq McGeever Vice President, Class Action and Mass Tort Solutions 777 Third Avenue, 12th Floor, New York, NY 10017 Tel: www.epiqglobal.comlmcgeever@epiqglobal.com+1-917-344-9460 Corporate Lawyer of the Year in US, New York ROSEN KAROL SALIS, PLLC Leonard S. Salis 110MemberEast 59th Street, 23rd Floor New York, New York 10022 Tel: +1 212 www.rosenlawpllc.comls@rosenlawpllc.com644-6644 ROSEN KAROL SALIS, PLLC Professionalism Experience Integrity Distribution Lawyer of the Year in US, New York ROSEN KAROL SALIS, PLLC Leonard S. Salis 110MemberEast 59th Street, 23rd Floor New York, New York 10022 Tel: +1 212 www.rosenlawpllc.comls@rosenlawpllc.com644-6644 ROSEN KAROL SALIS, PLLC Professionalism Experience Integrity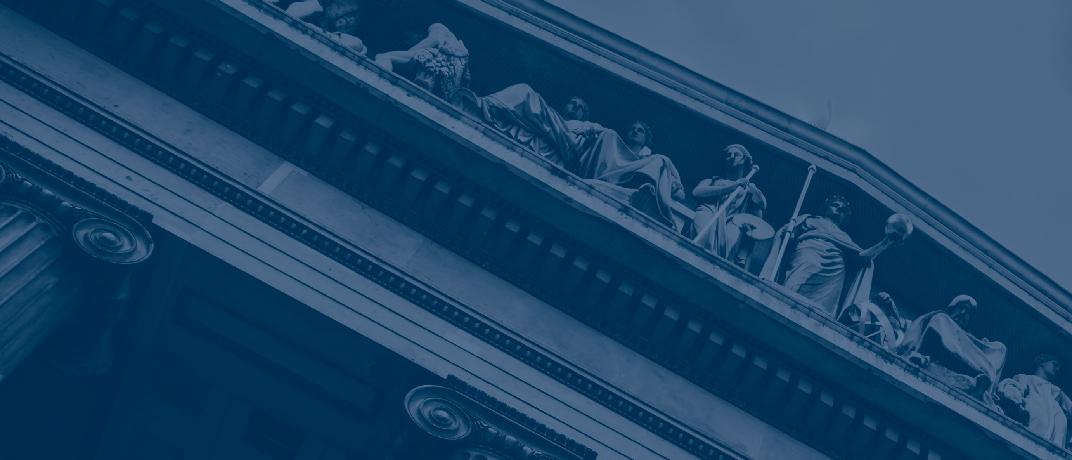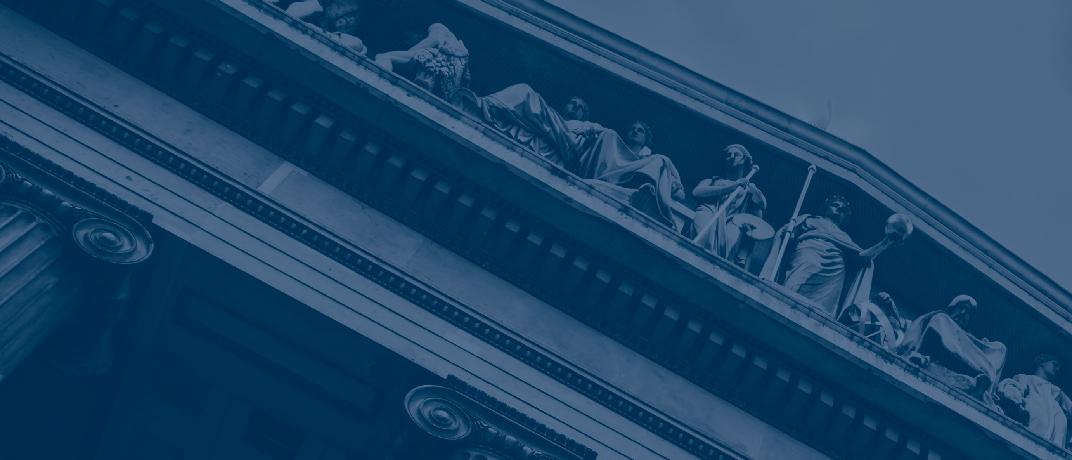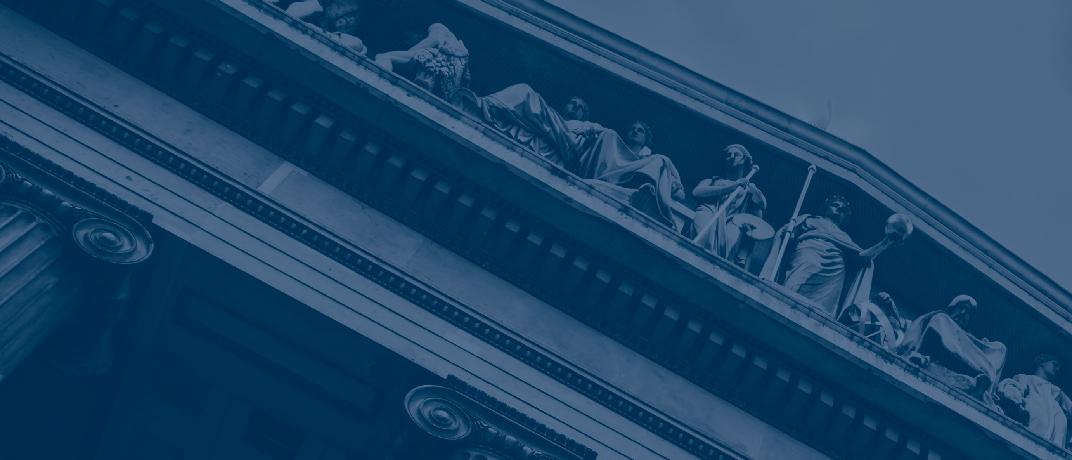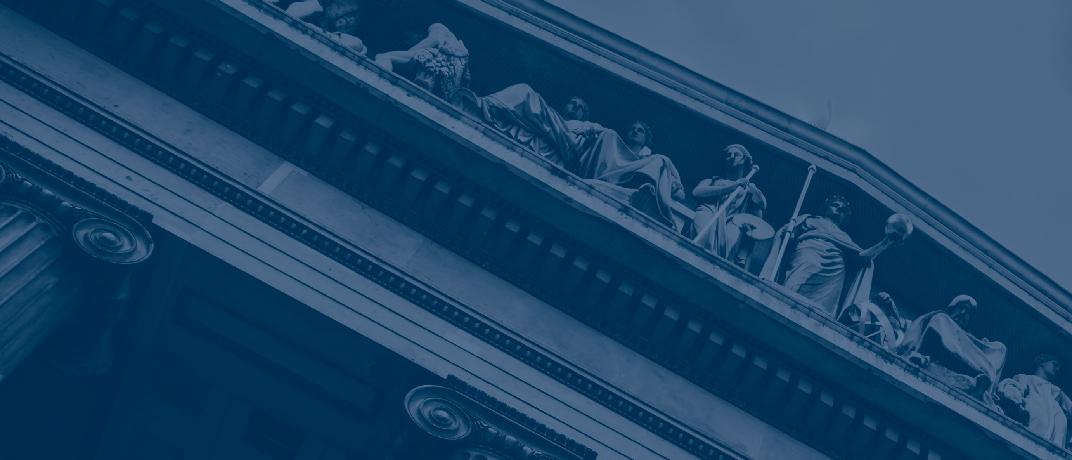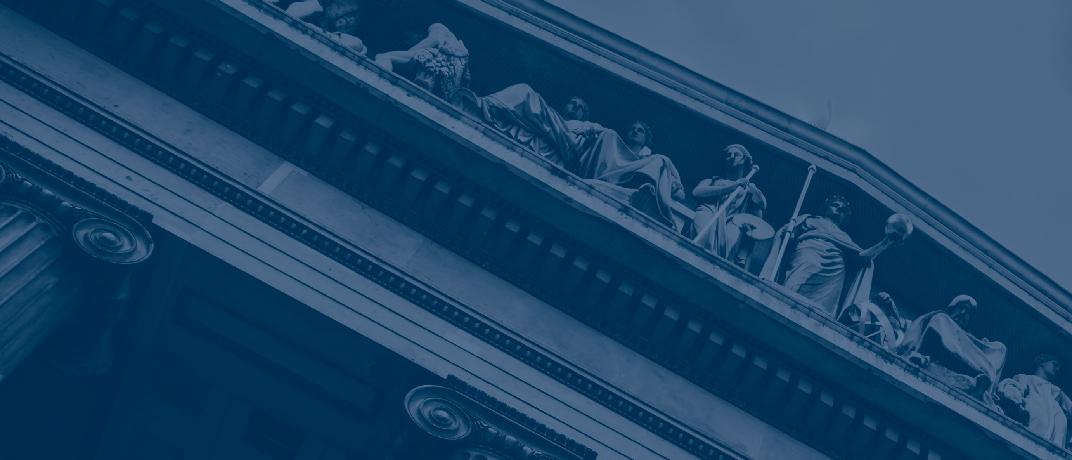 The Lawyer Network58 Intellectual Property Law Firm of the Year in US, New York ALSTON & BIRD LLP Philippe Bennett Senior Counsel 90 Park Avenue, 15th Floor, New York, NY 10016-1387 Tel: +1 www.alston.comphilippe.bennett@alston.com212.210.9400 Real Estate Lawyer of the Year in US, New York ROSEN KAROL SALIS, PLLC Leonard S. Salis 110MemberEast 59th Street, 23rd Floor New York, New York 10022 Tel: +1 212 www.rosenlawpllc.comls@rosenlawpllc.com644-6644 ROSEN KAROL SALIS, PLLC Professionalism Experience Integrity Securities Law Firm of the Year in US, New York Holwell Shuster & Goldberg LLP 425 Lexington Avenue, New York, NY 10017 Tel: +1 www.hsgllp.com646.837.5151 IP Lawyer of the Year in US, Texas Womble Bond Dickinson (US) LLP Jeffrey S. Whittle Office Managing Partner 811 Main Street, Suite 3130, Houston, Texas 77002 Tel: +1 346 998 www.womblebonddickinson.com/usjeffrey.whittle@wbd-us.com7859 White-Collar Criminal Defense Lawyer of the Year in US, Washington DC Murphy & McGonigle, P.C. Lionel 1001ShareholderAndréGStreet, N.W., Seventh Floor Washington, D.C. 20001 Tel: +1 (202) www.mmlawus.comlandre@mmlawus.com661.7039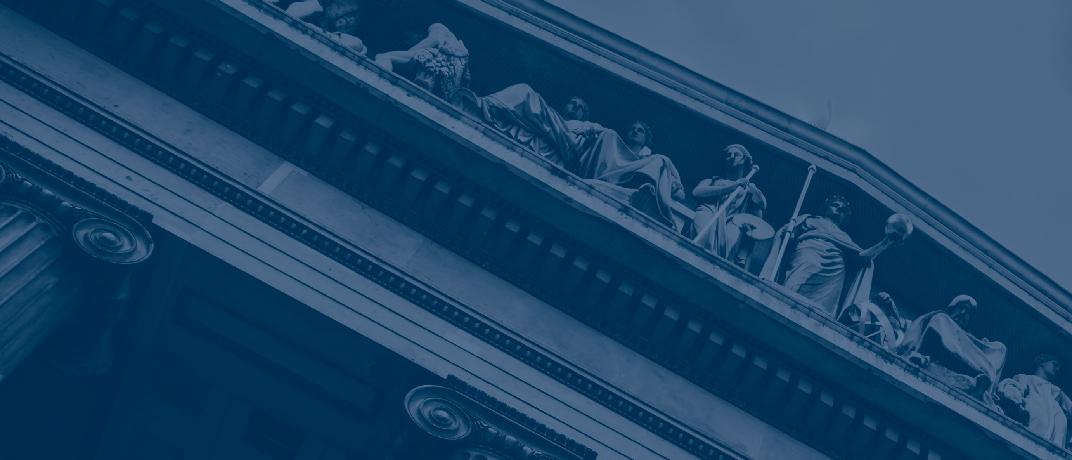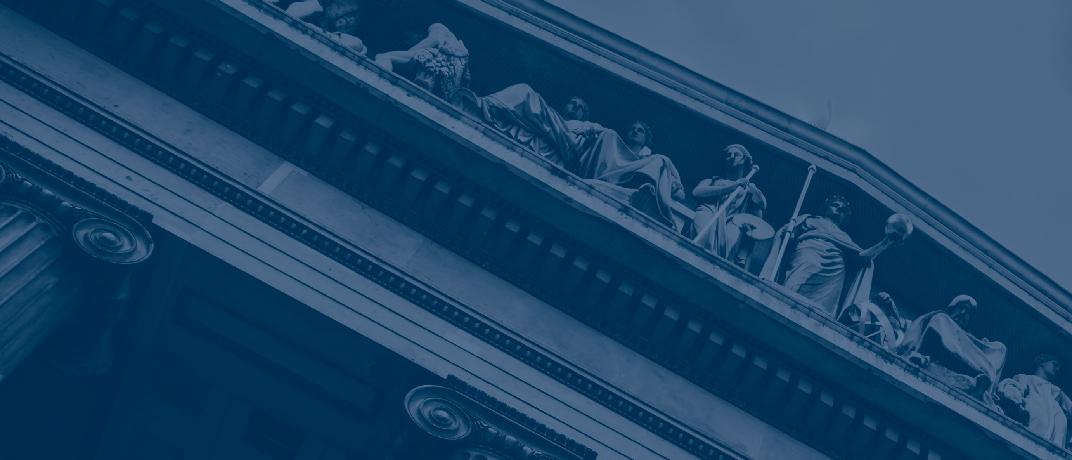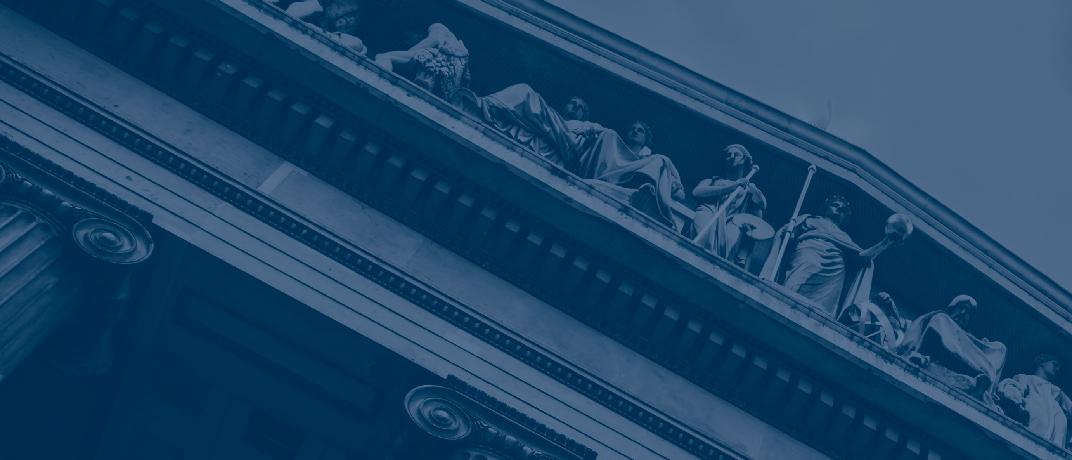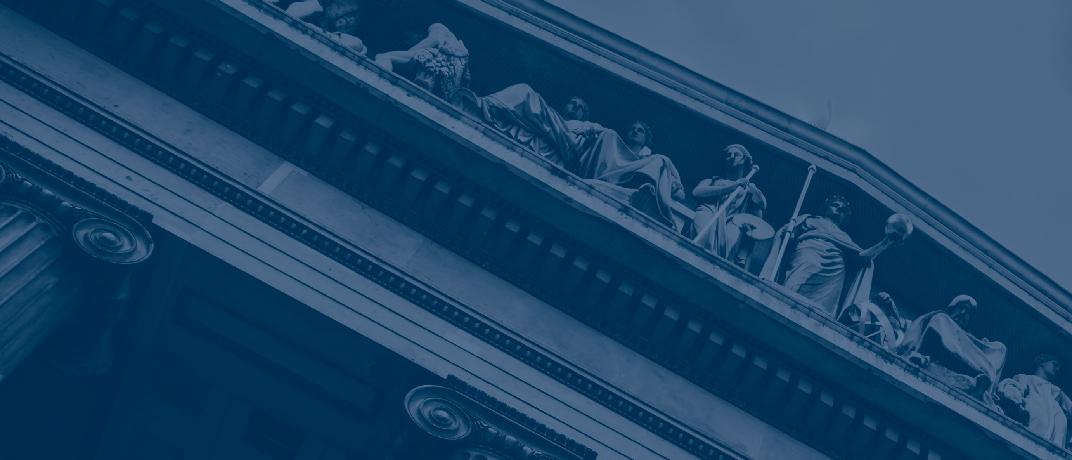 In the short term, fiscal policy should be focused on maintaining financial support for the poor and vulnerable and establishing a more inclusive social protection framework with better targeting. The government's various cash assistance programmes throughout the pandemic have provided important support to households. However, the World Bank's High-Frequency Phone Survey revealed these cash assistance programmes did not reach nearly a quarter of those earning RM2,000 or less.
With the right governmental support systems and prudent fiscal steps in place, Malaysia's economy can expand beyond a return to pre-pandemic levels – towards achieving significant long-term development goals.
The World Bank report, entitled 'Catching Up: Inclusive Recovery & Growth for Lagging States', found that fiscal policies must strike a balance between increasing revenues, spending efficiently, and ensuring sufficient social protection for lower-income groups to encourage comprehensive growth.
While higher fiscal spending in response to the pandemic has helped support the economy, it has also led to further narrowing of the fiscal space. Efforts to rebuild fiscal buffers through increased revenue collection and enhanced spending efficiency should remain a key policy priority. However, because the economic recovery is still in its early stage, mediumterm fiscal consolidation has to be tackled gradually.
"As recovery becomes more entrenched, policy needs to refocus on addressing the fiscal impact of the COVID-19 crisis through increased revenue collection and greater spending efficiency," noted Ndiame Diop, World Bank Country Director for Brunei, Malaysia, the Philippines and Thailand. "Beyond rebuilding fiscal buffers, new growth opportunities could be seized in the post-pandemic world. For example, Malaysia can step up efforts to address some of the main constraints facing the development of Malaysia's services sector and reinvigorate private investment."
The full withdrawal of movement restrictions and the reopening of the economy will reposition Malaysia on a quicker recovery path, according to a recent report by the World Bank. The economy is projected to expand 5.5% in 2022, driven mainly by a strong rebound in consumption. Fiscal consolidation to support inclusive recovery across the country should remain a key priority, but needs to be implemented gradually.
Asia & Oceania Winners
"The recent rise in food and energy prices, following the conflict between Russia and Ukraine, have contributed to the price pressures and the rising cost of living. It is important, then, for the government to continue its support to vulnerable segments of the population, which was the hardest hit group during the pandemic, while addressing structural challenges pertaining to energy and food security," added Dato' Sri Mustapa Mohamed, Minister in the Prime Minister's Department (Economy).
Annual Awards 2022 59
World Bank Supports Pakistan to Provide Safe, Climate-Resilient Roads for Rural Communities in Khyber Pakhtunkhwa
KPRAP's climate resilient design include all-weather roads, which are safer and will help reduce accidents and fatalities. It will also generate savings from reduced maintenance and construction costs when a road fails.
The reopening is shoring up services, especially transportation, restaurant and food services as well as wholesale and retail trade. Prospects have improved for tourism following the opening of borders to vaccinated individuals, reopening of tourist attractions and relaxed travel requirements for travellers. Sustained public investments, along with recovering business activities, will boost the construction and industry sectors.
The World Bank's Board of Executive Directors has approved $300 million in financing to support Pakistan in upgrading rural roads to provide safe and reliable access to schools and health facilities in the most vulnerable districts of Khyber Pakhtunkhwa (KP) province.
Mr Diop added that developing measures to reduce budget deficit and the country's debt will ensure longterm fiscal sustainability. These measures should focus on prudent spending, improved revenue collection through reforms in government procurement as well as greater private sector financing to ensure that government allocations for education, health, other social services and infrastructure are not sacrificed.
"This project takes a climate-smart approach that builds resilience into the design of transportation infrastructure, which is critical to improving the reliability and connectivity of rural road networks in KP, especially for remote areas most at risk to extreme weather," said Najy Benhassine, World Bank Country Director for Pakistan.
The Philippines grew 8.3% in the first quarter, fueled by strong domestic demand and the recovery of industry and services sectors. Continuing growth this year will draw strength from an improving domestic
The PEU, however, flags several risks to the outlook, including rising inflation, geopolitical uncertainty brought about by the Russian invasion of Ukraine, tightening global financing conditions and weaker growth of trading partners like the US and China. While the country has entered a benign phase of the pandemic, the threat of a new variant-driven surge also hangs over the growth outlook.
Estimates of the direct effects of price variations on poverty show that a 10% increase in the global price of cereals is expected to raise the poverty headcount by 1% point, pushing an additional 1.1 million Filipinos into poverty. An increase of 10% in energy prices, on the other hand, is estimated to raise the poverty headcount by 0.3 percentage points, equivalent to an added 329,000 Filipinos in poverty.
Anchored on more robust domestic activities, the Philippines is poised to grow 5.7% in 2022 and 5.6% on average in 2023–24 amid intensifying global uncertainties, according to the Philippines Economic Update (PEU) released by the World Bank.
Continuity of Policies Supporting Growth and Investments Key to Strengthen Recovery in the Philippines
The report says that prolonged war in Ukraine and the continuing sanctions on Russia could further disrupt global economic activity, slow down growth of major economies in the world and impair trade and financial flows.
"Authorities have to use all available policy tools to address inflation, including monetary measures to prevent the de-anchoring of inflation expectations, and supply-side measures such as importation and lower tariffs and non-tariff barriers for important commodities to help augment domestic supplies as needed – and greater support to agriculture production through extension services, seeds and fertiliser," remarked Mr Chua.
The Khyber Pakhtunkhwa Rural Accessibility Project (KPRAP) will also improve connectivity to markets and provincial centres to support income generation for rural farmers by reducing transportation costs and travel times.
environment, characterised by low COVID-19 cases, greater mobility of people and wider resumption of economic and social activities.
"Continuity of reforms in the last six years promoting greater competition and attracting foreign investments will further boost the country's growth outlook in the coming years," said Ndiamé Diop, World Bank Country Director for Brunei, Malaysia, the Philippines and Thailand. "In the context of narrowing fiscal space, the authorities can encourage public-private partnerships to sustain improvements in the country's infrastructure, assuming financial risks to the government are managed and the quality of services for the citizens are secured."
KPRAP will benefit 1.7 million people who live in rural areas in KP and will improve income generation for women and men in agriculture, accounting for 20% of employment in the province.
Kevin Chua, World Bank Senior Economist, stated that taming inflation is a pressing concern, as it can dampen consumption and worsen poverty.
The Lawyer Network60
Libby Lowe has a double degree in Law and Computer Science from Monash University and a Master of Business Administration from Melbourne University. Both Monash and Melbourne Universities are consistently ranked as one of the top in the world and the highest ranked in Australia. Clients have described her as "trustworthy, professional and thorough" in her dealings.
Commercial Law Firm of the Year in Australia
Libby Lowe
LGM Advisors has been named as one of the best business and compensation lawyers in Melbourne, Australia.
Annual Awards 2022 61
LGM Advisors handles a wide range of commercial law matters, which are both transactional and litigious in nature. The firm provides services to a variety of clients, ranging from ASX-listed companies, large- and medium-sized businesses as well as highnet-worth individuals across various industries. Industries include transport and logistics, companies involved in government and capital works projects, insurance, hospitality, property investment and others.
The firm has extensive experience in litigation across various jurisdictions, including matters in the Full Federal Court of Australia as well as the Supreme Court and County Court of Victoria, the Australian Appeals Tribunal, the Fair Work Commission and others.

LGM SuitePrincipalLibbyAdvisorsLoweLawyer4,57–59Ross Street, Toorak, Victoria, 3142 Tel: +61 3 9832 www.lgmadvisors.com.aucontact@lgmadvisors.com.au0608
Libby is a member of the Law Institute of Victoria and is admitted to practice as a lawyer in the High Court and Federal Court of Australia, Supreme Court of Victoria, County Court of Victoria and, by extension, other Australian state and federal courts and tribunals.
Corporate clients trust LGM Advisors to assist on a wide range of commercial matters, including leasing, structuring and shareholding, partnerships, joint ventures, IP matters, trusts and complex transactions commencing from due diligence to closing.
Matters include multimillion-dollar insurance disputes, employment law matters relating to dismissals, underpayments and award contraventions, intellectual property law, common law contract claims and property disputes among many others. Matters have ranged from smaller scale disputes to multimillion-dollar litigation, with many matters achieving successful settlement outcomes for clients.
Committed to investing in the brightest legal talent, the Firm has more than 684 lawyers who, with 132 partners, offer solutions across diverse practice areas for industries, the central government and states, regulatory bodies, industry chambers and non-profit organisations. Our offices are spread across New Delhi, Mumbai, Gurgaon, Bengaluru, Chennai, Ahmedabad and Kolkata.
Shardul AmarchandPartnerHarmanMangaldas &AmarchandCoSinghSandhuTowers,216 Okhla Industrial Estate, Phase 3, New Delhi 110 020 Tel: +91 11 www.amsshardul.comharman.sandhu@amsshardul.com41590700 The Lawyer Network62
Shardul Amarchand Mangaldas & Co, among India's pre-eminent law firms, is built on a century of Asexcellence.oneofIndia's
Shardul Amarchand Mangaldas & Co
The Competition Law team of Shardul Amarchand Mangaldas has a proven track record of successfully steering clients through some of the largest transactions, complex investigations and high-stakes litigation. The firm has the largest Competition Law practice in India, with more than 32 dedicated lawyers, including 10 partners. The team is led by Senior Adviser John Handoll and Partners Naval Satarawala Chopra and Shweta Shroff Chopra. Pallavi Shroff, Managing Partner – Delhi, continues her leading role in competition strategy, policy and litigation.
Harman has also represented clients in abuse-of-dominance cases. He has acted for Coal India (a state-owned enterprise) on an abuse-of-dominance allegation in relation to the procurement of explosives, and is currently representing Coal India challenging abuse-of-dominance findings before the Supreme Court of India and the National Company Law Appellate Tribunal. Harman also represents Nissan Motors and has recently obtained a stay from the Supreme Court on the Order passed by the Competition Appellate Tribunal (the predecessor of the NCLAT against Nissan and other car manufacturers). He also acted for Vodafone India in the anti-competitive tiein case involving the sale of Apple iPhones.
Harman Singh Sandhu is a Partner in the Firm's Competition Law Practice, involved with competition law since its inception in India.
Shardul Amarchand Mangaldas & Co delivers original and exceptional solutions in the fields of mergers & acquisitions, tax, competition law, dispute resolution & arbitration, regulatory litigation, capital markets and private equity practices. It is an exclusive member firm of Lex Mundi in India, which helps clients access the firm's partner network across more than 125 countries.
With a constantly evolving legal, regulatory and business environment, the firm is determined to help its clients embrace change and stay ahead. Its multidisciplinary teams with global exposure and in-depth knowledge are frequently sought after by leading national and international organisations for qualitative, legal and business-critical advice.

The firm can deal comfortably with all aspects of Competition Law in India. It advises and represents clients in relation to anticompetitive agreements, abuses of dominant position and merger control. The firm regularly engages with the Competition Commission of India (CCI) and the office of the Director General (DG) in relation to complaints of breaches of Competition Law and investigations. The firm also represents clients in appeals before the National Company Law Appellate Tribunal (NCLAT) and the Supreme Court of India, as well as in cases brought before the High Courts.
Competition Lawyer of the Year in India
Harman has considerable experience in advising Indian and foreign companies in relation to a whole range of competition issues (both on the advisory side and in proceedings before the Competition Commission of India (CCI)), the High Courts and appellate bodies (the National Company Law Appellate Tribunal (NCLAT) and the Supreme Court of India). His experience spans a variety of sectors, including telecoms, railways, steel, aviation, banking, natural resources (oil, coal, iron ore, etc.), pharmaceuticals, agro-chemicals, paper, construction, cement, tyres and fibres. His clients include ACC Limited and Ambuja Cements Limited, Baring Private Equity Asia, Alstom, Agrium Inc., Praxair Inc., DuPont, Coal India Limited, Ballarpur Industries Limited, Oravel Stays (OYO) and Monsanto.
Businesses operating in or with interests in India require focused competition counsel with in-depth expertise in the whole spectrum of Competition Law, including anti-competitive agreements, abuse of dominance and merger control.
Harman has been involved in defending large multinational companies in high-profile cartel enforcement cases, including leniency matters, in the cement and tyre industries amongst others. Harman advised on the seminal CCI v. SAIL case, the first case under the Competition Act to be decided by the Supreme Court of India. He successfully defended Apollo Tyres in the tyre cartelisation case, Tata Chemicals in the soda ash cartelization matter and Visaka Industries in relation to alleged cartelization in the asbestos sheets sector. He has also acted for ACC (now a LafargeHolcim group company) in the cement cartel case, and for ACC and Ambuja Cement in relation to alleged bid rigging.
marquee law firms, Shardul Amarchand Mangaldas & Co helps its clients grow, innovate and thrive. For over a century, the firm has built a reputation for expertise, specialised solutions and the ability to think ahead. The firm finds the most relevant and highly tailored solutions to clients' composite legal challenges.
Competition Law
Shardul Amarchand Mangaldas & Co's clients operate in a wide range of economic sectors, including mining, heavy industry, energy, engineering, motor vehicle manufacturing, pharmaceuticals, chemicals, food manufacturing and distribution, transportation, telecommunications, information technology and the media and financial services.
Business & Commercial Law
Kartika Hermawan & Partners has commitment to achieving their clients' interest or business target by ensuring their legal documents comply with Indonesian Regulations. They can also become the clients' proxy in solving their various legal problems, and will continue their commitment to give the best legal services for clients.
● To guide clients with highly qualified and experienced lawyers;
Our law offices always pursue a continuing relationship with clients, as mentioned in our mission and vision statement below:
● To handle any legal matters in an effective way, punctually and cost efficiently;
Kartika Hermawan & Partners has a number of lawyers (three Partners & five Associates) who are highly conversant in Indonesian laws and regulations, with many links to Indonesian Courts and Arbitration, Foreign Investment Boards, the Indonesian Government, Indonesian Notary, and other Indonesian legal institutions.
Mrs. Kartika Mirda is the Managing Partner of Kartika Hermawan & Partners. She holds a law degree with an excellent grade from Padjadjaran University, Bandung (1997). She practiced as a lawyer since 1998 with many well-known law firms and multiple private companies before establishing Kartika Hermawan & Partners Law Firm in 2005. She has particular expertise in: Business & Commercial; Investment & Foreigner Laws; Corporate Matters; Labor & Employment; Marriage & Family; Alternative Dispute Resolution; Insolvency & Bankruptcy; Intellectual Property Rights; as well as Litigation in general.
Kartika Hermawan & Partners has extensive experience in representing Indonesian parties and/ or foreign parties in negotiating and drafting various contracts, such as cooperation agreements, distributorship agreements and agency agreements. Over the years, it has also assisted in negotiating and drafting contracts in connection with the acquisition of companies, as well as handling any legal disputes pertaining to business activities.
Business Law Firm of the Year in Indonesia
● To render a world-class legal service, covering the full spectrum of Indonesian legal matters.
The Law Office was established in 2005 by Mrs. Kartika Mirda after having a high level of experience being a lawyer in various prominent law offices and several private sector companies. Our Law Office has a number of skilled and experienced lawyers to assist the clients in handling their legal matters.
Kartika Hermawan & Partners is an Indonesian Law Firm with its main goal to provide legal services for both domestic and International clients. Our proven legal expertise and experiences cover various legal issues in areas of general law, business, commercial, corporate, investment, insolvency & bankruptcy, debt recovery, intellectual property, labor & employment, marriage & family as well as litigation matters.
Kartika Hermawan & Partners Law Firm Kartika GrahaManagingMirdaPartnerMustikaRatu, 7th Floor Jl. Gatot Subroto, Kav. 74–75 Jakarta Selatan 12870 Tel: +62 (21) 8378 www.kartikalaw.cominfo@kartikalaw.com8623 Annual Awards 2022 63
● To deliver any legal documents beyond the expectations of clients;
● To solve and provide any legal solutions for clients;

Mori Hamada & Matsumoto (MHM) has been at the forefront of the Japanese capital markets practice since the 1970s, completing pioneering work in this area and accumulating significant experience and expertise across a 50-year career.
This year, Toshimitsu Nemoto, Partner at MHM, won the annual awards of Capital Markets Lawyer of the Year 2022 and IPOs Lawyer of the Year 2022 at the same time. In addition, he is awarded as Corporate Lawyer of the Year 2022.
Mr Nemoto is ranked as a "Leading Individual" by Chambers Global 2021 and 2022, and Chambers Asia Pacific 2021 and 2022, who noted: "Toshimitsu Nemoto is increasingly instructed to lead large international debt and equity offerings, as well as hybrid placements. Interviewees attest to his 'excellent business, negotiation and deal management skills', as well as his 'dedication to the deal'."
Toshimitsu
Having acted for the managers on freee's follow-on offering in 2021, he also co-led the team for Japan Post Holdings (issuer) and the Japanese government (selling shareholder) on the Japan Post Holdings global offering in 2021, which is one of the largest ever equity offerings in Japanese capital markets history, and consequently won the "Equity Market Deal of the Year" in ALB Japan Awards 2022. Commentators note that it is rare in the traditional capital markets practice for a young lawyer to advise on so many high-profile deals in the position of Team-Head Partner. However, Mr Nemoto has fulfilled this role for SBI Sumishin Net Bank, freee, Finatext Holdings, TESS Holdings and coconala's Global/International IPO, Menicon and Raksul's Euro CB offering, JMDC, Raksul and Sanbio's international offering, as well as A.D.Works' rights offering – among many other deals.
He has also been ranked as a "Highly Regarded Lawyer" by IFLR 1000; a "Global Leader" by Who's Who Legal for Capital Markets; and was described as a "Notable practitioner" by Asialaw Leading Lawyers. Moreover, he is recognised as a leading individual for Capital Markets Law in Best Lawyers in Japan, which showcased his established position as a go-to lawyer in the market. An interviewee noted: "Especially for startup ventures where the client always challenges unprecedented disclosures, the firm gave us reasonable judgement considering client legal risk and a marketing perspective."
Mr Nemoto is one of the most successful and dynamic capital markets practitioners in Japan, and is widely recognised as a leading player in startup IPOs. He is broadly engaged in diverse matters relating to capital markets, such as global IPO/POs, Euro CB, bond issuances and rights offerings, and is actively engaged in PIPES, venture capital, investment and M&A. He is also especially knowledgeable on disclosures in accordance with the Financial Instruments and Exchange Act and financial instruments exchange regulations, the large shareholding report, and insider trading regulations.
Mori Hamada & Matsumoto Nemoto
16thPartnerFloor, Marunouchi Park Building, 2-6-1 Chiyoda-ku,Marunouchi,Tokyo 100-8222 Tel: www.mhmjapan.com/entoshimitsu.nemoto@mhm-global.com+81-3-6266-8529 The Lawyer Network64
Today, MHM advises both domestic and international issuers and underwriters in some of the largest and most complex securities offerings, including initial public offerings, global equity offerings, euro-convertible bond offerings and mutual funds offerings. The capital markets team is renowned for advising major clients on substantial issuances and complex deals with precedent-setting elements, with some of its cases being among the highest profile in the market.
Last, but not least, Mr Nemoto's publications include "Global Legal Insights – Initial Public Offerings 2020 – Japan Chapter" (Global Legal Insights, 2020): "Doing Business in Japan" (LexisNexis, 2016): "The Equity Capital Markets Handbook 2015: (Capital Markets Intelligence, 2015);"The Financial Instruments and Exchange Law: Takeover Bids and Substantial Shareholding Reporting" (Shojihomu, 2017); "Theory and Practice for Substantial Shareholding Report System" (Shojihomu, 2017); "The Theory and Practice of Equity Finance" (Shojihomu, 2022); "The Financial Instruments and Exchange Law: Capital Markets and Disclosure" (Shojihomu, 2015); as well as "Trading of Listed Shares" (CHUOKEIZAI-SHA, 2019).

● Represented a defendant in a large litigation case in the Tokyo District Court, the Tokyo High Court and the Japanese Supreme Court, as well as protecting the client from more than 10 billion dollars in claims;
Daisuke Asai is the Founder and Chair at Asai & Partners, who is admitted in Japan and New York and specializes in litigation, restructuring and M&A – both domestic and international.
Daisuke Asai
The firm's advisers always ensure that their focus and efforts are directed towards achieving the best possible outcome for their diverse client base.
Litigation Law Expert of the Year in Japan
Mr Asai noted that the firm's litigation cases are referred by past clients who are satisfied with their outcomes, and are conducted on a case-by-case basis, meaning that the firm has accumulated extensive experience across a broad set of industries.
● Represented a real estate developer in a large litigation case in the Tokyo District Court against a construction company;
Recent Cases Include:
At all times, Asai & Partners makes it possible to achieve the best outcomes for clients based on a strong track record, extensive experience and sophisticated expertise in the areas of litigation and dispute resolution.
● Managed more than 100 sizeable lawsuits in Japan regarding leasing contracts, rent reductions, the professional liability of a tax accountant, fraudulent abuse of the system of corporate stock splits, etc.
Asai & Partners has an extensive litigation practice that has covered a wide variety of litigation and dispute resolution cases, including international, corporate and commercial, intellectual property, tax, employment and corporate criminal defense.

● Represented a Japanese company in an ICC arbitration case against an American company;
He earned his LL.B. in 2005 and J.D. in 2007 from the University of Tokyo, as well as earning his LL.M. from Cornell Law School in 2015. Moreover, he has experience practicing with a US law firm in Washington DC during the years 2015–2016; he served as a lecturer at the University of Tokyo, Faculty of Law, during 2017–2018; and was a Partner at Mori Hamada & Matsumoto during the period spanning 2020–2022.
● Represented a listed company in a complex litigation case against a financial securities company in Japan in the Tokyo District Court;
Mr Asai noted: "I am able to assist foreign clients by communicating and explaining the legal analysis in the requisite detail in English. Furthermore, I have dealt with lots of complex litigations in relation to stock valuation and can achieve the best outcome for clients through collaboration with other experts – since I have a wide network I can tap into, comprised of financial advisers and CPAs."
Today, Mr Asai has a broad-based experience in cross-border litigation and dispute resolution and has represented domestic and foreign clients in many large dispute resolution cases for global businesses.
In order to win the cases, they strive on a daily basis to expand and share knowledge regarding the latest laws and court decisions, and handle cases in close cooperation with experts in other practice areas.
● Represented a Japanese company in a large JCAA arbitration case against a UK company;
Asai & 11thFounderDaisukePartnersAsaiandChairFloorAoyama Palacio Tower, 3-6-7 Kita Aoyama, Minato-ku, Tokyo 107-0061 Tel: daisuke.asai@asai-partners.jp+81-3-5778-5232 Annual Awards 2022 65
● Member of the Daini Tokyo Bar Association Insolvency Law Study Group;
Asai & Partners has an extensive insolvency practice, acting on behalf of both debtors and creditors, as well as sponsors, from a variety of jurisdictions, in all types of Japanese bankruptcy and reorganization proceedings.

● Advised a UK-based global parent company on purchasing the whole business of a Japanese company, which was under an out-of-court workout at the SME Business Rehabilitation Support Co-operative;
He is a member of various associations for restructuring practitioners, including INSOL, EAAIR (the East Asian Association of Insolvency and Restructuring) and III (NextGen).
The firm continually ensures that its focus and efforts are directed towards achieving the best possible outcome for clients; meanwhile, its advisers take pride in their high success rate in restructuring cases, and especially in out-of-court workouts.
Restructuring Law Expert of the Year in Japan
He earned his LL.B. in 2005 and J.D. in 2007 from the University of Tokyo, as well as earning his LL.M. from Cornell Law School in 2015 and has experience practicing with a US law firm in Washington DC during 2015–2016. Furthermore, he served as a lecturer at the University of Tokyo, Faculty of Law, during 2017–2018 and was a Partner at Mori Hamada & Matsumoto during the period 2020–2022.
● Represented a Japanese business partner of a French company, which was under the conciliation proceedings and subsequent receivership proceedings in France in close coordination with French counsel;
Mr Asai noted that the firm's restructuring cases are referred by banks and financial advisers, and are conducted on a case-by-case basis, meaning that the firm has accumulated extensive experience across a broad set of industries.
● Member of the International Association of Restructuring, Insolvency & Bankruptcy Professionals;
● Member of the Japanese Federation of Insolvency Professionals;
● NexGen member of the International Insolvency Institute.
● Acted as local counsel for a Japanese subsidiary with respect to its inevitable bankruptcy after entering into administration in the UK of its UK-based global parent company;
● Represented debtors in many out-of-court workouts at the Japanese Association of Turnaround Professionals, leading to successful restructuring;
Daisuke Asai
Recent Cases Include:
● Assisted a company listed on the Tokyo Stock Exchange, which was under criminal investigation by the Securities and Exchange Surveillance Committee for misstatement of financial statements, in negotiation with around 30 banks to reschedule its loan repayments;
Daisuke Asai is the Founder and Chair at Asai & Partners, who is admitted in Japan and New York and specializes in restructuring, litigation and M&A, both domestic and international. He has broad experience in cross-border restructuring and bankruptcy, and has represented domestic and foreign clients/trustees in many large bankruptcy cases of global businesses.
The Lawyer Network66
● Represented lots of overseas creditors in Japanese bankruptcy and reorganization proceedings.
Memberships/Associations
● Member of the Japanese Association of Turnaround Professionals;
● Member of the East Asian Association of Insolvency & Restructuring;
● Represented a large creditor in an international bankruptcy case filed in Tokyo and Delaware, collecting the maximum possible debt and effectively controlling the bankruptcy procedure;
In order to accomplish the restructuring of corporations enduring difficulties, Asai & Partners strives on a daily basis to expand and share knowledge about the latest laws, court decisions and restructuring cases – as well as handling cases in close cooperation with experts in other practice areas. To this end, the firm enables corporate reorganization and restructuring based on a strong track record, extensive experience and sophisticated expertise in the area of corporate restructuring.
Asai & 11thFounderDaisukePartnersAsaiandChairFloorAoyama Palacio Tower, 3-6-7 Kita Aoyama, Minato-ku, Tokyo 107-0061 Tel: daisuke.asai@asai-partners.jp+81-3-5778-5232
● Member of the Japanese Association for Business Recovery;
Annual Awards 2022 67
Intellectual Property Advisory Expert of the Year in Malaysia
"Another project involves the protection of Traditional Knowledge and Cultural Expression of indigenous communities in Malaysia. It is estimated that 13.8% of the population are Indigenous Peoples, and while the country has signed MoUs to protect their rights, these populations still face challenges. I have begun work with WIPO in Geneva, as well as the Malaysian authorities, on establishing a system that documents the cultural expression of the Indigenous Peoples. Their rights are continuously exploited; therefore, by raising awareness and supporting them to appoint a community body to safeguard their rights, this should help commercialise their works through licensing – following a royalty system that reverts money back to the Indigenous Peoples' community to support their land preservation efforts as well as to provide education for their children."
Today, Ms Abraham works closely with the Malaysian Ministry of Domestic Trade and Consumer Affairs (MDTCA), who are vested with the powers of enforcing IP rights under the existing legal regime, including under Trademarks and Copyright, Consumer Protection and Trade Description legislations. Her enforcement practice focuses on crafting anti-piracy and anti-counterfeiting programmes for leading companies in the global market, in addition to crafting innovative strategies and brand management schemes for global and local IP brands.
In one of the largest successful IP criminal enforcement matters of 2020, the firm represented the multinational cigarette manufacturer Leadon Tobacco International, to coordinate and arrange a joint search and seizure between two leading enforcement bodies in spite of inter-state travel restrictions during the lockdowns in Malaysia. This resulted in one of the largest seizures of counterfeit cigarettes in Malaysia, involving 21 shipping containers of counterfeit cigarettes.
She is the first woman in Malaysia to hold a position as Board Member of the International Trademark Association (INTA), and was the Assistant Secretary General of the International Association for the Protection of Intellectual Property (AIPPI), as well as being the first Malaysian to sit on the Bureau of AIPPI. Meanwhile, she sits as a Council member of the ASEAN IP Association (AIPA), and in 2021, she was appointed as the Asia Pacific Regional Forum Liaison Officer for the IBA Intellectual Property and Entertainment Law Committee.
www.shearndelamore.comkaren@shearndelamore.comTel:KualaHing,7thPropertyIntellectualDepartmentFloor,WismaHamzah-KwongNo1LebohAmpang,50100Lumpur+60320272893
Established in 1905, Shearn Delamore & Co. is one of the leading law firms in Malaysia. Its award-winning Intellectual Property Practice is renowned for its excellence and commitment to its clients' interests in a wide range of contentious and non-contentious issues, from the prosecution of IP rights, enforcement, litigation and commercialisation of assets. The firm also provides expert advisory services in other IP-related areas, including licensing, franchising, advertising, consumer protection, Internet and domain name protection, entertainment and media matters, as well as gaming and regulatory approvals.
The firm is proud to manage large IP portfolios on behalf of leading local and foreign brands across many industries, and remains continuously vigilant when it comes to the enforcement of its clients' brands in the marketplace. Its lawyers maintain a close relationship and a good rapport with the relevant government agencies, working closely with them on enforcement matters.

Ms Abraham noted: "Despite disruptions due to COVID-19, I have been busier than ever, offering solutions to clients not only in the field of IP, but also regulatory and compliance – particularly in view of the ever-evolving regulations imposed by the Malaysian government to curb the spread of COVID. Currently, we work with a wide range of clients in a variety of industries, including fashion and apparel, personal care products, medical devices, infant nutrition products, tobacco, sporting and entertainment and so on. We are particularly active in enforcement for fashion and cosmetics clients, including well-known fashion houses in France."
"Looking to the future, my ongoing aspirations are to tackle areas of IP Law where Malaysia has yet to develop and grow. I aim to place the mediation and arbitration of IP disputes on the Alternative Dispute Resolution map in Malaysia. As mediation has proven to be a successful method of resolving disputes in many jurisdictions, I am trying to get this on the agenda in Malaysia – where currently all disputes are being litigated.
Shearn Delamore & Co. Karen Abraham Head of
In addition to Shearn Delamore's constant fight against counterfeit products in the market, the firm has witnessed an uptick in patent enforcement work, and as a result, is handling matters for clients in the telco and warehouse automation sector, as well as the security and app development sector.
Ms Abraham added: "I am also a proud member of several international IP organisations – and being networked with experts in this manner significantly impacts my professional service, knowledge and development. Such international organisations offer a platform to showcase your own experience, granting unmatched exposure to your expertise, your services and your law firm. More importantly, these networks continue to deepen my expertise on many levels.
Karen Abraham is the Head of the IP Department. She has more than 30 years' litigation experience, appearing in the Apex Courts in Malaysia. The Malaysian law journals bear testimony of how she has been instrumental in setting precedents in IP jurisprudence, thereby establishing and evolving Malaysia's IP infrastructure. Ms Abraham regularly provides legal counsel on all allied IP rights and advises on compliance and regulatory matters.
In the IP field, it is relatively easier to examine a firm's competence in our opinions. In order to reveal our competence as outlined above, we welcome to be challenged to so prove or show by asking the client to, e.g. 1) send us a pending or granted patent for our comments about how we can improve the claims: 2) send us a pending patent specification without the claims for us to draft the claims for the client's comparison with the original claims; or 3) send to the firm the client is currently using, and our firm at the same time, an initial disclosure – so that the client can compare and contrast which firm can provide the better claims.
Mr. Lu-Fa Tsai, Attorney-at-Law, graduated from the Department of Law of the National Taiwan University (NTU), the foremost law school in Taiwan. Due to an interest in business law, he attended the Graduate Institute of Law of the NTU after he obtained the LL.B. degree, and received his LL.M. degree after three years. Two years before he graduated from the law graduate institute, he passed the bar examination. Mr. Tsai also gained an LL.M. degree from the Faculty of Law of the University of Göttingen in Germany, in the field of international economic law. After he returned from Germany, he joined Deep & Far, where he currently acts as a Partner.
Mr. Yu-Li Tsai received a Bachelor degree from the Department of Electrical Engineering of the National Taiwan University (NTU), and a Master degree from the Graduate Institute of Communication Engineering of the NTU. He also received an IP Master degree from the UNH Law and the Franklin Pierce Center for Intellectual Property. Right after the graduation, he had an opportunity to work for InterDigital, Inc. in Delaware for a short period. He is, concurrently, majoring a Law Master in National Chiao Tong University. Mr. Tsai received the qualification of Taiwan Patent Attorney and China Patent Agent; he also passed the US Patent Bar Examination.
IP Law Firm of the Year in Taiwan
The members of Deep & Far generally hold outstanding and advanced degrees, and most of them graduated from the top three universities in this country. Our discipline is to provide the best services in this country. As proof, more than 20% of the top 100 companies in Taiwan have used the services of the firm. In addition, more than 25% of the Hi-Tech companies in the Hsinchu Science Park, who have played the most important role in expanding the economy of Taiwan, have entrusted their work to us. Due to our perseverance of quality service, we also represent international giants, including Armani, Baidu, Beckhoff, BYD, CICC, Cypress, Dr. Reddy, Infineon, InterDigital, Gleason, Grenzebach, Haribo, Intercept, Lenovo, Lupin, Motorola, MPS, Novaled, Oppo, Piramal, Schott Glas, Sun Pharma, Torrent and Toyo Ink.
Some members of Deep & Far have been directors or department supervisors of companies, and so we know well the operation of such companies, the laws and regulations important for their running, and how to best serve companies in an optimal manner. Furthermore, we act as outside general counsel for many companies – including listed ones – and provide them with consultation for all legal matters they encounter.
Key Persons
Mr. C. F. Tsai earned Bachelor of Marine Engineering from the NCTU, LLB from the NTU, and LLM from the Soochow University. Although he initially led the firm to gain international fame specifically within the IP field, many corporations entrust the firm with corporate and commercial matters as well under the banner of one-stop service because they feel well served, as the firm always pays diligence and takes responsibility for any instructed task. Just like he managed himself to be the sole patent attorney in Taiwan, who passed both bars in the technological and law fields, under his leadership of chasing service supremacy, our firm always strives towards the best performance in every assignment. Accordingly, Deep & Far continually breaks records, and has created court precedents from time to time.
It is our philosophy to provide competent legal services that other firms find difficult to comparably provide. The ensuing problem is: How can we so provide? We do so by selecting, edifying and nurturing people who have the following personalities: learned in expertise, morally earnest in mind, sincerely behaved in work and strictly disciplined between give and take. It is well-believed that such personalities are key factors for people to properly and competently conduct themselves.
By the perseverance that we only do and perform what enables our firm to be "deep and far", we can then equate the reality with our name.
Today, the firm assists clients, public or private entities, foreign or domestic companies, international giants, large-sized or small- and medium-sized companies in various fields, such as mechanics, telecommunications, chemistry, pharmacy, biology, electronics, optics and computer sciences.
Deep & Far Attorneys-at-Law Mr. Lu-Fa Attorney-at-Law,Tsai Partner 13th Fl., 27 Sec. 3, Chung San N. Rd, Taipei, Taipei City, Taipei 104 Tel: www.deepnfar.com.twemail@deepnfar.com.tw+886-2-25856688 The Lawyer Network68
Deep & Far Attorneys-at-Law was founded in 1992 to serve clients in respect of law affairs, including: corporate, investment, commercial, employment, intellectual property, immigration, criminal, civil and family law matters.

Patent Attorney of the Year in Taiwan
Clarice T. H. Chen
Managing Director of Sigma IPR (April 2005 ~). Ms. Chen's specialisms extend to Chemical and Biochemical-Related Patent Prosecution, Invalidation, Infringement Analysis, Portfolio Management and Litigation, as well as Trademark Registration and Invalidation.
Selected Experience
● Educator assigned by the National Taiwan Intellectual Property Training Academy (TIPA) for delivering the course entitled "Practice of and Guidelines for Patent Application Procedures" to the instructors and advisors of TIPA
Sigma IPR, formerly Rich IP & Co., is devoted to providing excellent services to match our clients' intellectual property rights requirements. Our team members possess diverse technical backgrounds and are specialists in the prosecution of patents and trademarks as well as the maintenance of the rights obtained therefrom.

● Textbook entitled "Practice of and Guidelines for Patent Application Procedures" for TIPA (2005)
● Textbook entitled "Practice of and Guidelines for Patent Application Procedures (Advanced)" for TIPA (2009)
● Study on Patent Term Extension System (I), June 2008, Intellectual Property Right Journal (published by the Taiwan Intellectual Property Office)
● Speaker on "How to Prepare and Handle Patent Infringement Litigation" – the Chang Chun Group
● Study on Patent Term Extension System (II), July 2008, Intellectual Property Right Journal (published by the Taiwan Intellectual Property Office)
Other services include – but are not limited to – patent infringement possibility search, patent validity search, pre-filing trademark search as well as the watching of unpublished or unissued cases. The scope of the searches covers published applications and allowed and issued cases.
● Editor for Taiwan area of "Manual for the Handling of Applications for Patents, Designs and Trademarks throughout the World" ("The Brown Book")
● Educator assigned by the National Taiwan Intellectual Property Training Academy (TIPA) for delivering the course entitled "Practice of and Guidelines for Patent Application Procedures (Advanced)" to the instructors and advisors of TIPA)
Publications
● Speaker on "Patent Protection of Novel Technology" –the National Taiwan University of Science and Technology
Annual Awards 2022 69
Sigma ClariceIPRT.H. Chen Managing Director 8F., No. 87, Songjiang Rd., Zhongshan Dist., Taipei City 104 Tel: www.sigmaipr.comclarice.chen@sigmaipr.com+886-2-2508-2918
The Managing Director of Sigma IPR, Ms. Clarice Chen, has devoted herself to the intellectual property field since 1990, handling many patent dispute cases, and is familiar with the matters and skills pertaining to patent disputes. Ms. Chen takes charge of the technical strategy for the cases she is involved with, and has gained a high level of recognition from her significant client Sigmabase.IPR's services especially include patent/trademark prosecution in Taiwan, China, the United States of America, Japan, Korea and Canada as well as countries throughout Europe. We also handle patent/trademark prosecution throughout Asia, Africa, Central and South America as well as Oceania, including Australia, New Zealand, India, Malaysia, Singapore, Philippines, Vietnam, Thailand, Brazil, Mexico and South Africa.
● Speaker on "Patent Protection of Biomedicals and Its Relationship to Clinical Trial" –China Medical University, Taiwan
The team can provide not only customized advice and services for research results in differing fields, but also high-quality services for interdisciplinary cases.
● Patent Counselor Assigned by the Taiwan Intellectual Property Office for providing pro bono patent services
T&P's key clients are real estate developers in Vietnam and abroad, for whom the firm deals with all matters arising during the process of idea formation, approval, construction, M&A, acceptance and operation of projects. Its advisers commit to accompanying clients through the entire life cycle of their projects and business operations in Vietnam – strongly believing that: "Achievement of a specific objective is just the happiness at a point of time. Achievement of final business objectives of projects and clients is what we really aim at and look forward to witnessing."
T&P Law Firm Le Thanh LevelManagingVinhPartner4,QuangMinh Tower, Doan Ngoai Giao Urban Area, Xuan Tao Ward, Bac Tu Liem District, Tel:Hanoi(+84) 243 202 0298 www.tplawyers.vn/eninfo@tplawyers.vn
Dr. Vinh has nearly 20 years' experience in practicing law at the leading law firms in Vietnam (YKVN LLC., SMiC), drafting and enforcing law and policy (Ministry of Industry and Trade), as well as organising and executing business at high-level positions (Board of Directors) at FLC Group and its affiliates (real estate, construction, hotel and golf management). In his dual role of lawyer and CEO, Dr. Vinh has successfully organised numerous business operations, developed real estate projects, and has been highly involved in dispute settlement at Vietnamese and foreign courts.

The Lawyer NetworkReal70
Such observations moved him and his associates to establish T&P – with the shared ambition of promoting breakthrough changes in Vietnamese law practice. "We shall, together with our clients, look for solutions to business matters from a legal perspective, [and] we must look into and solve client matters from a comprehensive perspective, rather than a purely legal view."
Dr. Le Thanh Vinh
Our Clients & Partners
T&P Law Firm (T&P) is one of the few law firms specialised in advising on real estate projects (development, investment, construction and operation), M&A and corporate restructuring in Vietnam. Going beyond the commonly seen services in the market, T&P aims to resolve client matters using multi-angle business views to arrive at the best solutions in both the short and long term.
During his early career at the leading law firms in Vietnam, wherein he assisted clients with legal matters and witnessed first-hand the weaknesses in existing law firm structures, Dr. Vinh aspired to develop a law firm in his own way. When these aspirations were not immediately realized, other opportunities led him to experience the dynamic and challenging environment of a leading multi-sector private conglomerate in Vietnam. Here, as the highest executive member of staff, he realised that he needed to think like a real business owner in order to take the decisive actions that would lead to success. He also understood that many law firms and lawyers were not yet placing themselves in the role of advisee as business owner, and therefore, their consultations were self-protective and solely legal-perspective solutions.
The firm's primary partners are market study and development agencies, professional consultants on exploration, planning, design, project management, tax and finance advisory firms, hotel and building operators as well as financial institutions. These partners are the extended hand that helps T&P implement its consulting solutions in the most comprehensive manner suitable for the clients' demand.
Real Estate & Construction
Real estate & construction is a core element of T&P's practice. In this area, the firm provides clients with integrated solutions to all matters that may arise throughout the lifetime of their real estate and construction projects. This encompasses: project development consultancy; suggesting investment land sites and checking the relevant legal information; developing investment ideas and roadmaps as well as checking the feasibility of investment ideas; implementing procedures for investment, investor selection bidding, land use rights auction, land lease/grant and land use right certificates, design appraisal and construction permits; suggesting investment counterparts and composing cooperation agreements; handling the review and assessment of ongoing projects; due diligence; M&A; sales consultancy; advising on settlement of contract disputes; advising on the electronic game business licence in 5* hotels; as well as checking already-completed projects for any retrospective compliance measures.
Estate & Construction Law Firm of the Year in Vietnam
T&P was established by – and is managed by – Dr. Le Thanh Vinh, an entrepreneur with nearly 20 years' experience in practicing law, building and enforcing business legalities and policy, developing and operating many successful large-scale housing, resort and industrial zone projects in Vietnam. Such multi-industry, multi-perspective and multi-level business and legal experience (of both Dr. Vinh and his associates) has fundamentally differentiated T&P's consultancy services from its peers: "Comprehensive solutions to business matters rather than purely legal solutions," he notes.
Today, T&P is a synergistic combination of in-depth understanding of modern theories of investment project management and hands-on experience in setting up, developing and executing multi-sector business systems in Vietnam's highly competitive but often unexplored market. The firm's consultancy solutions are deeply enhanced by the mindset of a business owner employing a legal perspective. "What values can we really contribute to clients' sustainable and effective business development?" is always at the top of T&P's mind.
Annual Awards 2022 71 Criminal Defence Law Firm of the Year in Australia Sydney Criminal Lawyers® Ugur MuseumPrincipalNedimTowers, Suite 503, Level 5, 267 Castlereagh Street, SYDNEY NSW 2000 Tel: +612 9261 www.sydneycriminallawyers.com.ausclteam@sydneycriminallawyers.com.au8881 Criminal Law Expert of the Year in Australia Sydney Walker Criminal Lawyers Brian LevelBarristerWalker21,133 Castlereagh Street SYDNEY NSW 2000 Tel: +61 2 8207 www.walkercriminallawyers.com.auadmin@walkercriminallawyers.com.au9949 Commercial Disputes Law Firm of the Year in China BLANK ROME LLP Mike Margolis Asia Practice Chair 8F, Two IFC, 8 Century Avenue, Shanghai 200120 Tel: www.blankrome.commike.margolis@blankrome.com+86.21.2089.3200 Entertainment Law Firm of the Year in China Beijing Tiantai Law Firm Cherry Chunfei Guo Senior Partner F6/A, North Star Huibin Plaza, No.8 Beichen East Road, Chaoyang District, Beijing 100101 Tel: +86 10 www.tiantailaw.comguochunfei@tiantailaw.com61848000 International Arbitration Lawyer of the Year in China Hui Zhong Law Firm Xueyu SuitePartnerYang1228, South Tower, Beijing Kerry Centre, 1 Guanghua Road, Chaoyang District, Beijing Tel: +86 10 5639 www.huizhonglaw.comyang.xueyu@huizhonglaw.com9688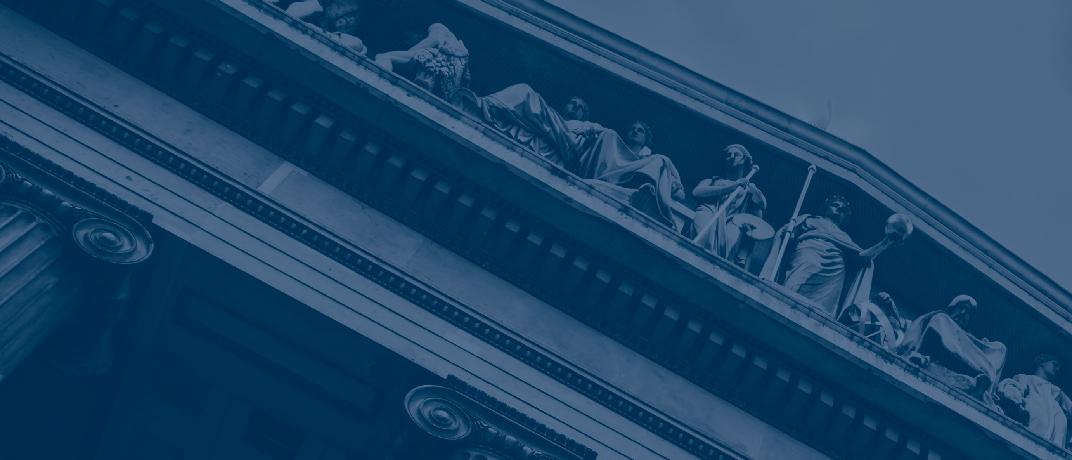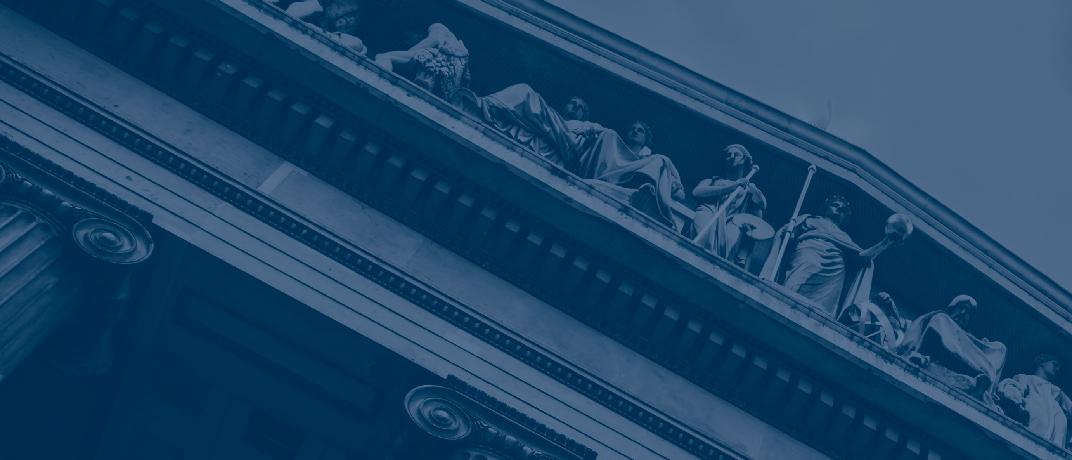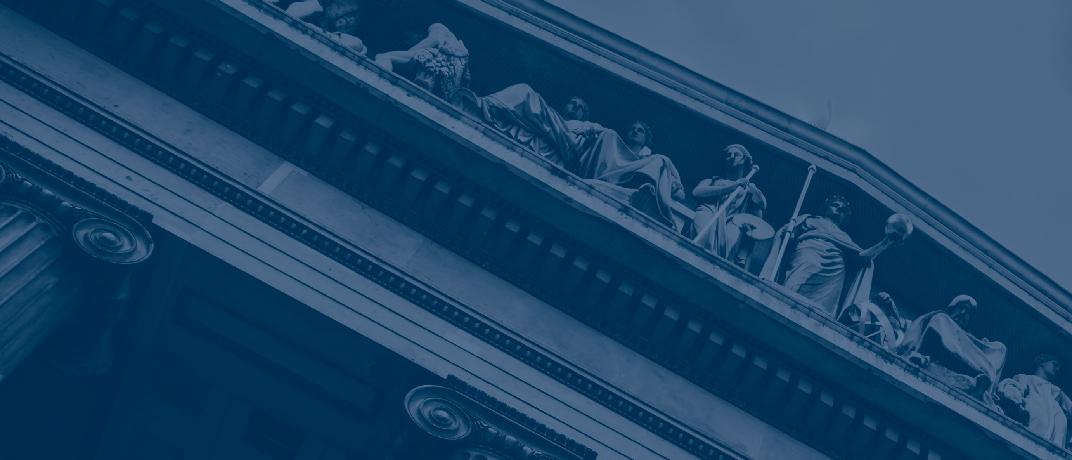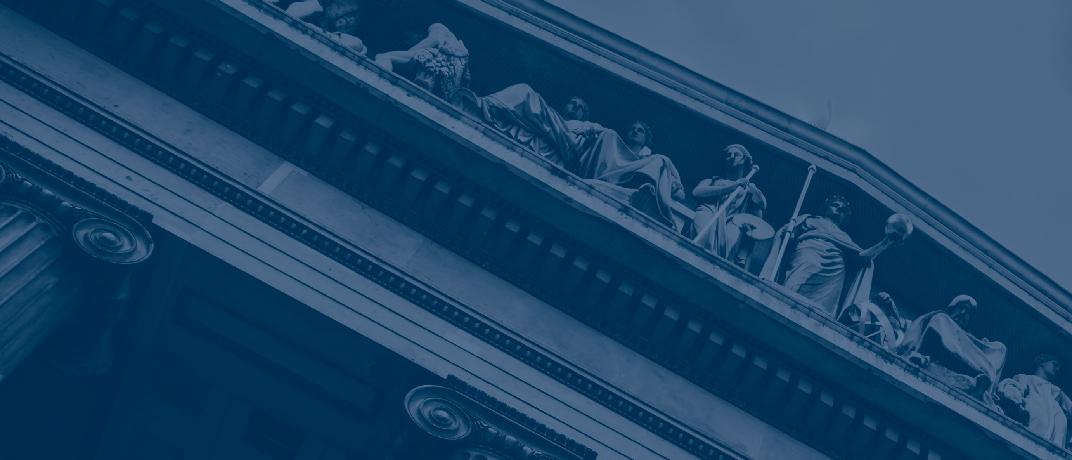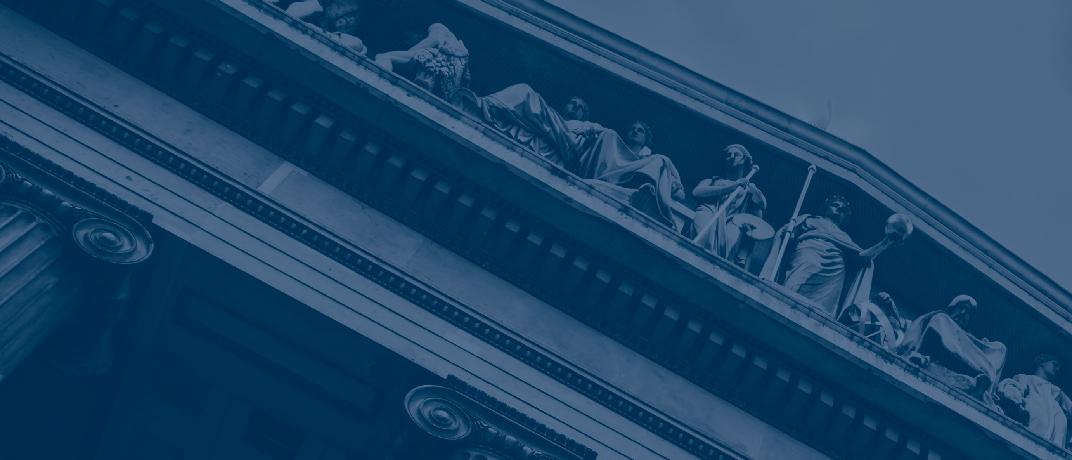 The Lawyer Network72 William KW Leung & Co Mr. William Leung Principal Solicitor, Solicitor Advocate 1101, Beautiful Group Tower, No. 77 Connaught Road Central, Hong Kong Tel: +(852) 2810 www.jwlw.comleung@jwlw.com6199 International Trade Expert of the Year in Hong Kong M&A Law Expert of the Year in Hong Kong LC Lawyers LLP Rossana SuiteManagingChuPartner3106,31/FOne Taikoo Place, 979 King's Road, Quarry Bay, Hong Kong Tel: +852 9733 www.eylaw.com.hkrossana.chu@eylaw.com.hk6010 Air Transport Law Firm of the Year in India I.L.A. Pasrich & Company Mr. Amir Z. Singh Pasrich Managing Partner 901-905, Naurang House, 21 Kasturba Gandhi Marg, Connaught Place New Delhi – 110 001 Tel: www.ilaindia.compasrich@ilaindia.com+91-11-41012000 Corporate Law Firm of the Year in India Khaitan Legal Associates Sakate Khaitan Senior Partner 1st Floor, Century Bhavan, 771 Dr. Annie Besant Road, Worli, Mumbai – 400 030 Tel: +91 22 6140 www.khaitanlegal.comsakate.khaitan@khaitanlegal.com0000 Patent Law Expert of the Year in India Anand and Anand Vidisha Garg FirstPartnerChannel, Plot No. 17A, Sector 16A, Filmcity, Noida, UP, India – 201301 Tel: www.anandandanand.comvidisha@anandandanand.com+91.120.4059300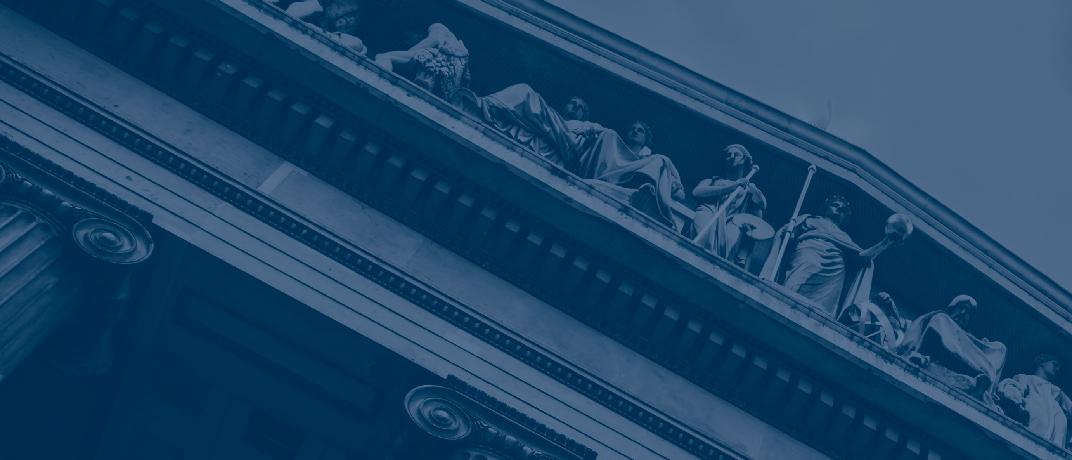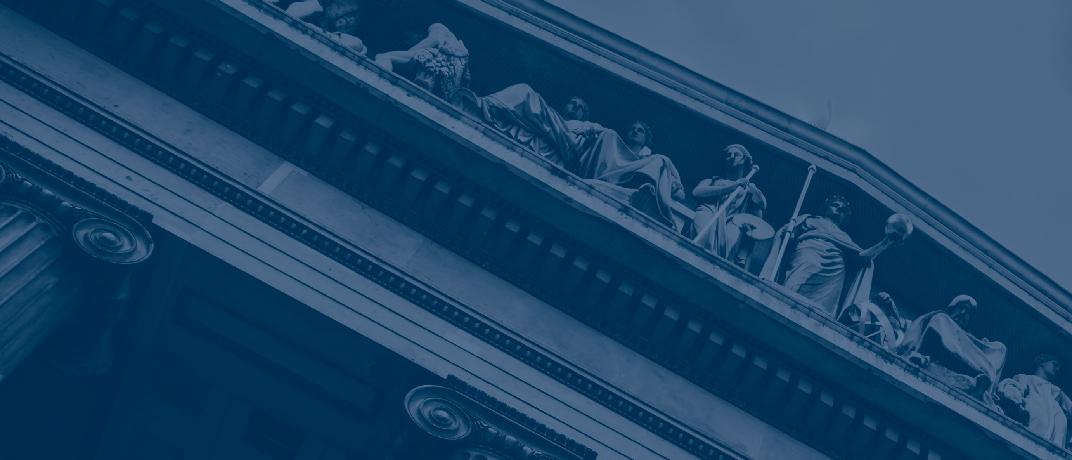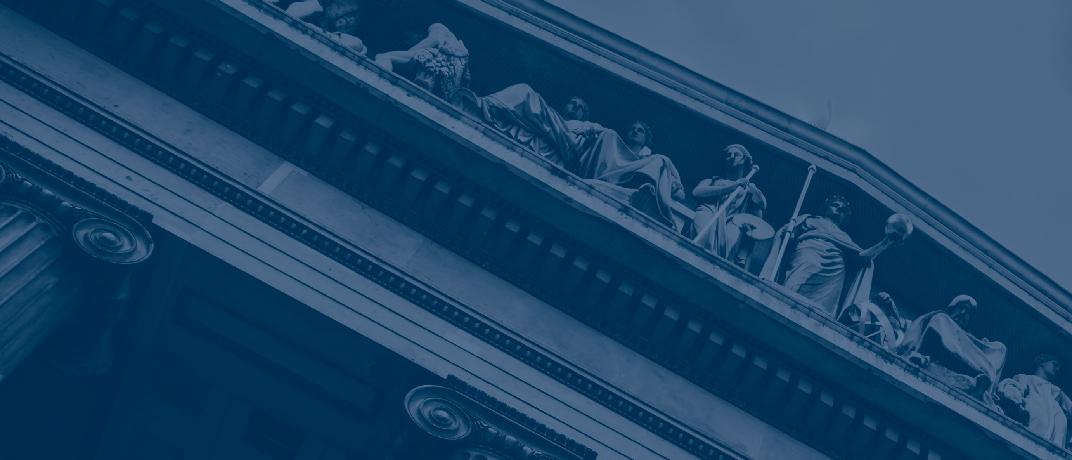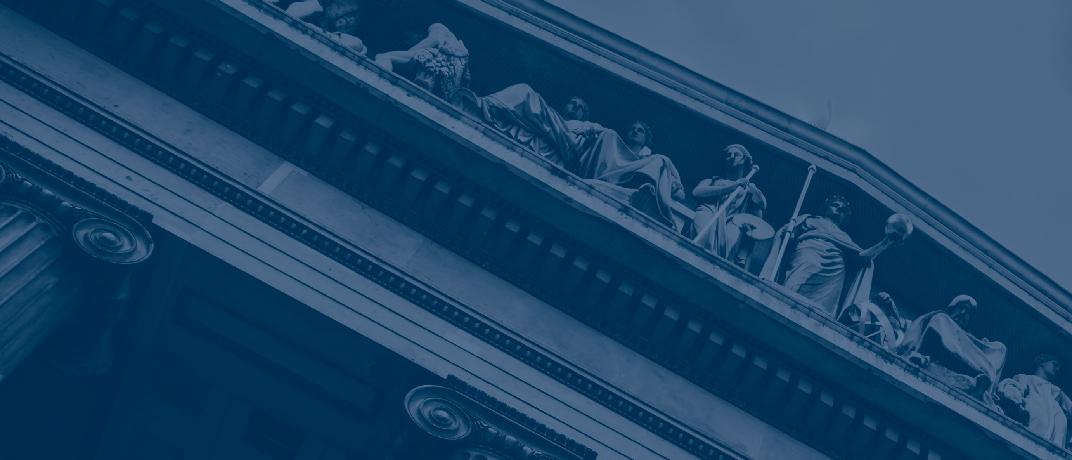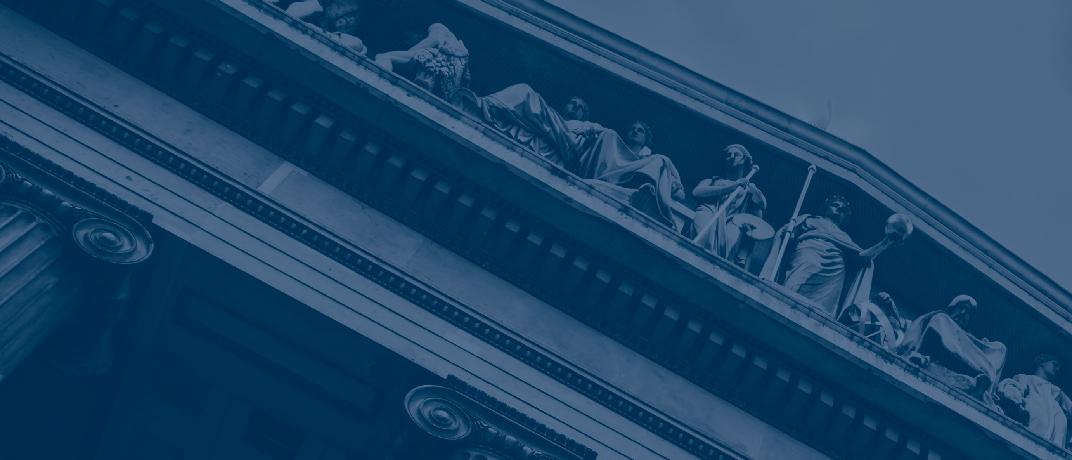 Annual Awards 2022 73 Tax Lawyer of the Year in India Economic Laws Practice Rohit MafatlalPartnerJainCentre, 9th Floor, Vidhan Bhavan Marg, Nariman Point, Mumbai, Maharashtra 400021 Tel: +91 22 6636 www.elplaw.inrohitjain@elp-in.com7000 TMT Lawyer of the Year in India Spice Route Legal Mathew No.FoundingChackoPartner201,2ndFloor, B Wing Pinnacle Corporate Park, Bandra Kurla Complex, Bandra East, Mumbai, www.spiceroutelegal.commathew@spiceroutelegal.com400051 White Collar Crime Lawyer of the Year in India MZM 1D,ManagingZulfiquarLegalMemonPartnerOneForbes,Dr. V.B.Gandhi Marg, Kalaghoda, Mumbai 400001 Tel: +91-22-22643333 / 22646666 / www.mzmlegal.comzulfim@mzmlegal.com22648888 Corporate Crime Lawyer of the Year in Japan Nagashima Ohno & Tsunematsu Shin JPAssociateMitaraiTower,2-7-2 Marunouchi, Chiyoda-ku, Tokyo 100-7036 Tel: www.noandt.comshin_mitarai@noandt.com+81-3-6889-7000 Data Protection Lawyer of the Year in Japan Nagashima Ohno & Tsunematsu Shin JPAssociateMitaraiTower,2-7-2 Marunouchi, Chiyoda-ku, Tokyo 100-7036 Tel: www.noandt.comshin_mitarai@noandt.com+81-3-6889-7000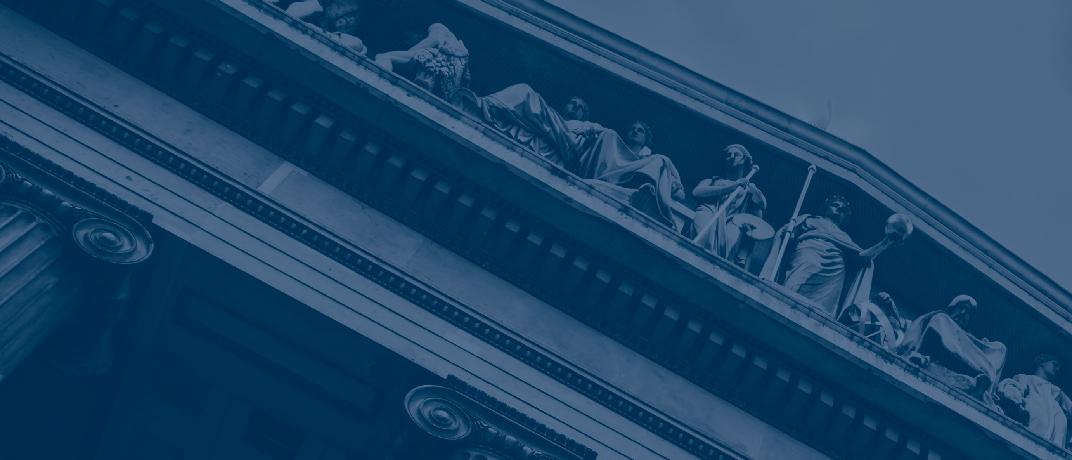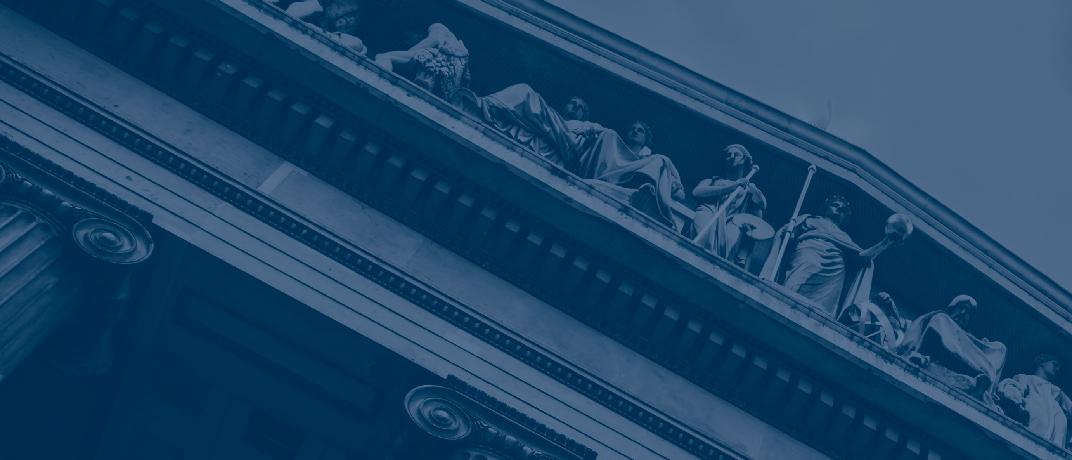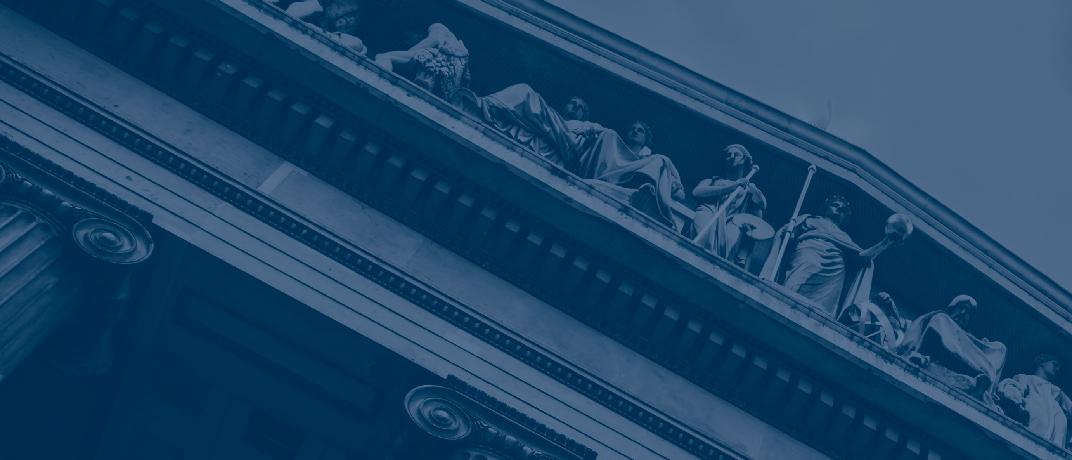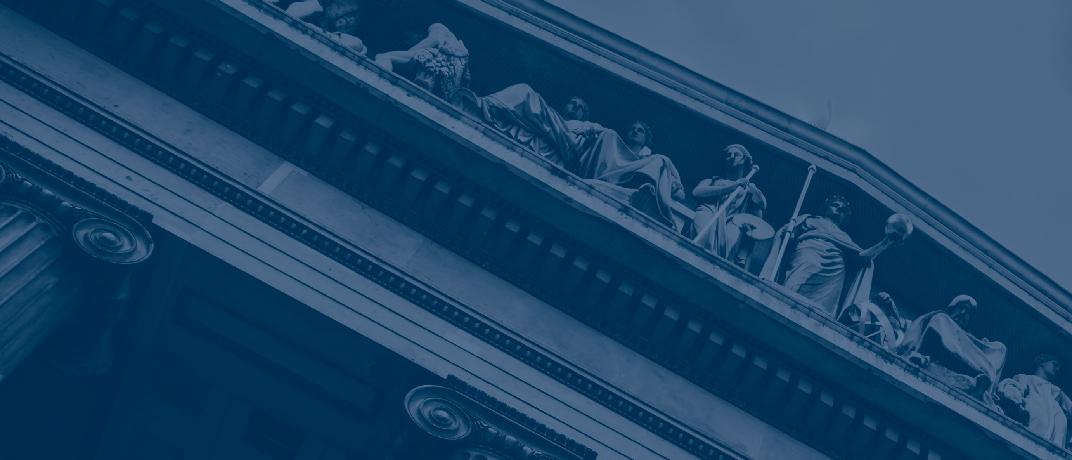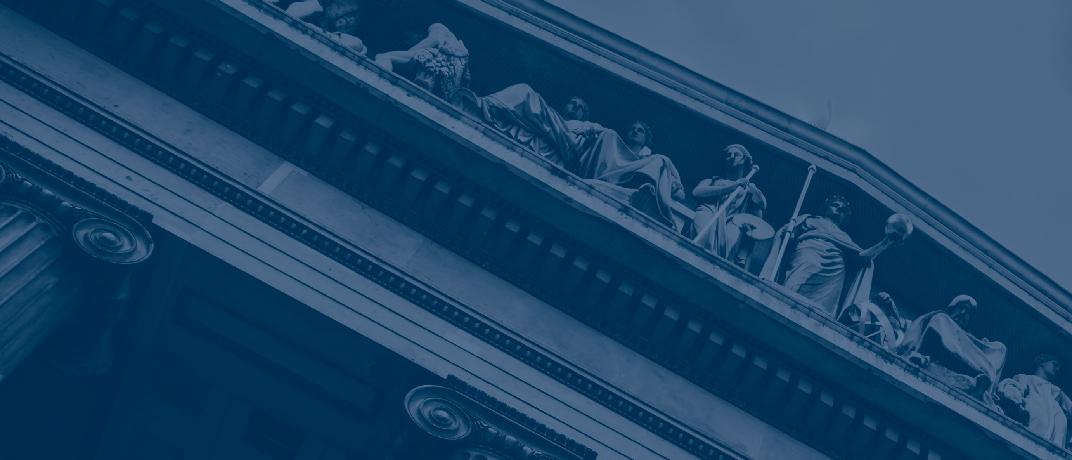 The Lawyer Network74 Financial Regulations Lawyer of the Year in Japan Nagashima Ohno & Tsunematsu Shin JPAssociateMitaraiTower,2-7-2 Marunouchi, Chiyoda-ku, Tokyo 100-7036 Tel: www.noandt.comshin_mitarai@noandt.com+81-3-6889-7000 IP Litigation Law Firm of the Year in Japan Hino Law and Patent Office Nobuo RepresentativeHino Attorney 2-17-17-316, Nagatacho, Chiyoda, Tokyo 100-0014, Japan Tel: www.hinolaw.comnobuo.hino@nifty.com+81-3-5510-7373 Trademark Law Firm of the Year in Japan Asamura Patent Office, p.c. Kazutaka Otsuka (Mr) Director of Trademark and Design Department Tennoz Central Tower 22F, 2-2-24 Shinagawa-ku,Higashi-Shinagawa,Tokyo140-0002, Japan Tel: +81 03 5715 www.asamura.jp/enkotsuka@asamura.jp8651 Gaming Lawyer of the Year in Macau Lobo Vilela – Advogado • 大律師 • Lawyer António Lobo Vilela 温令韜 265LawyerAvenida da Praia Grande, Kam Lai Kok Building, 2 Floor, Suite D, Macau SAR Tel: +853 www.macaugaminglaw.comlobovilela@me.com66675755 Real Estate Lawyer of the Year in Malaysia ADNAN SUNDRA & LOW Ng Yoke Mui LevelPartner25, Menara Etiqa, No. 3, Jalan Bangsar Utama 1, 59000 Kuala Lumpur, Malaysia Tel: (+60)3 2279 www.asl.com.myyokemui.ng@asl.com.my3288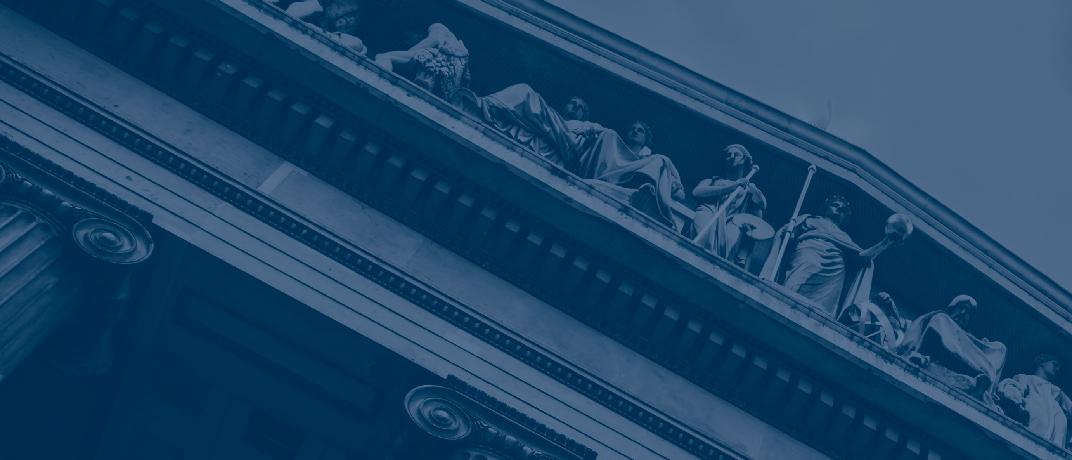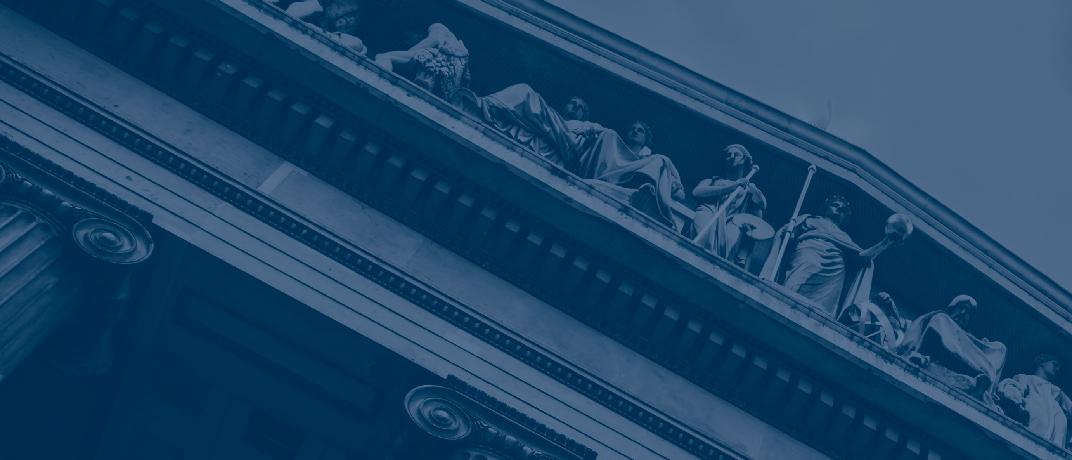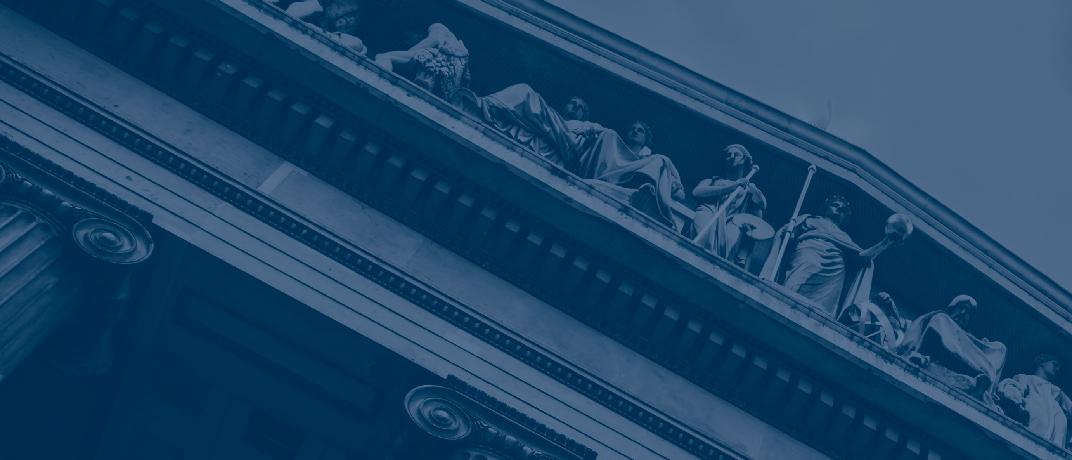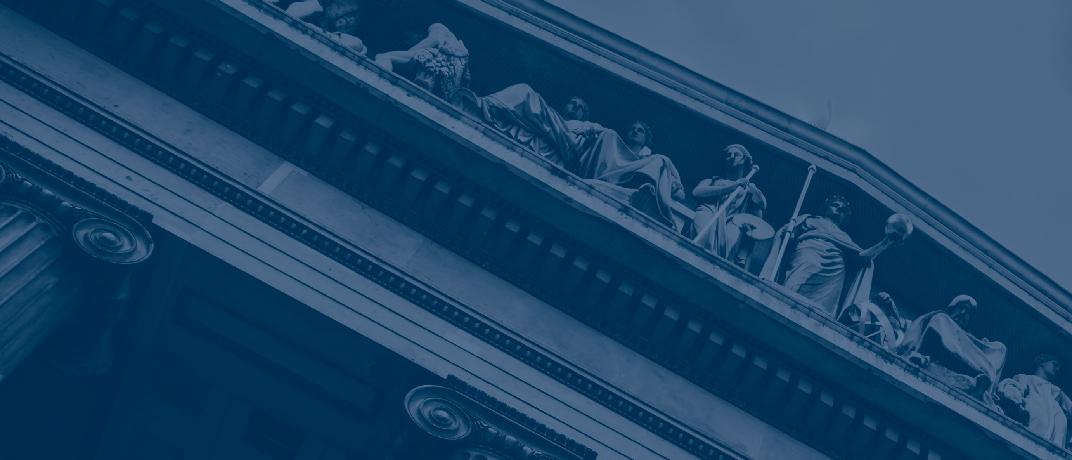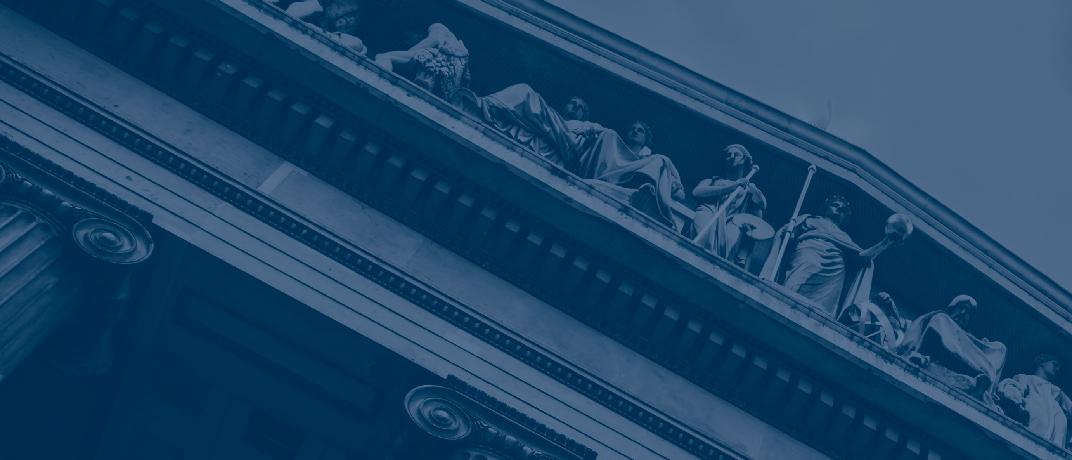 Annual Awards 2022 75 Foreign Investment Law Firm of the Year in Pakistan Kabraji & Talibuddin Kairas N Kabraji Senior The406-407,Partner4thFloor,PlazaatDoTalwar, Block 9, Clifton, Karachi-75600 Tel: +9221 35838871 –www.kandtlaw.comkairas.kabraji@kandtlaw.com6 Corporate Law Firm of the Year in Pakistan Kabraji & Talibuddin Kairas N Kabraji Senior The406-407,Partner4thFloor,PlazaatDoTalwar, Block 9, Clifton, Karachi-75600 Tel: +9221 35838871 –www.kandtlaw.comkairas.kabraji@kandtlaw.com6 Corporate Litigation Law Firm of the Year in the Philippines Siguion Reyna, Montecillo & Ongsiako Cesar 4thGeneralManalaysayPartner&6thFlrs.,Citibank Center, 8741 Paseo de Roxas, Makati City 1200, Philippines Tel: +63 (2) www.srmo-law.comcpm@srmo-law.com88100282-90 Boutique Conveyancing Law Firm of the Year in Singapore SONG LING & PARTNERS (FOUNDED 1994) Lim Kim 151ManagingSongPartnerChinSweeRoad, #02-02, Manhattan House, Singapore 169876 Tel: +(65) 6238 8968 (Line 1); +(65) 6238 8936 (Line 2) Mob: +(65) 9758 www.elawyer.com.sg;songling@singnet.com.sg7687www.elawyer.sg Merger Control Law Firm of the Year in Taiwan YangMing Partners Fran 10F.,PartnerWangNo.89, Song Ren Rd., Xinyi Dist., Taipei City 110 Tel: www.yangminglaw.comfranwang@yangminglaw.com+886-2-8725-6677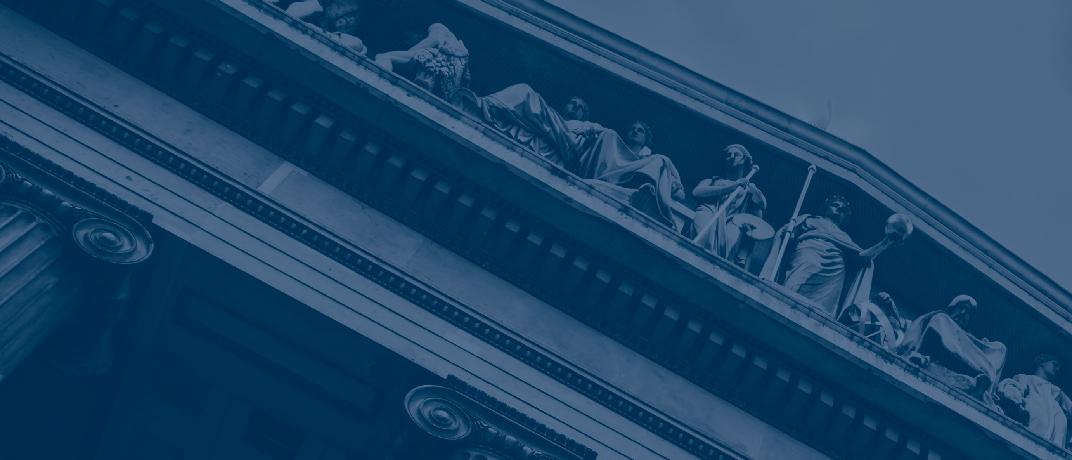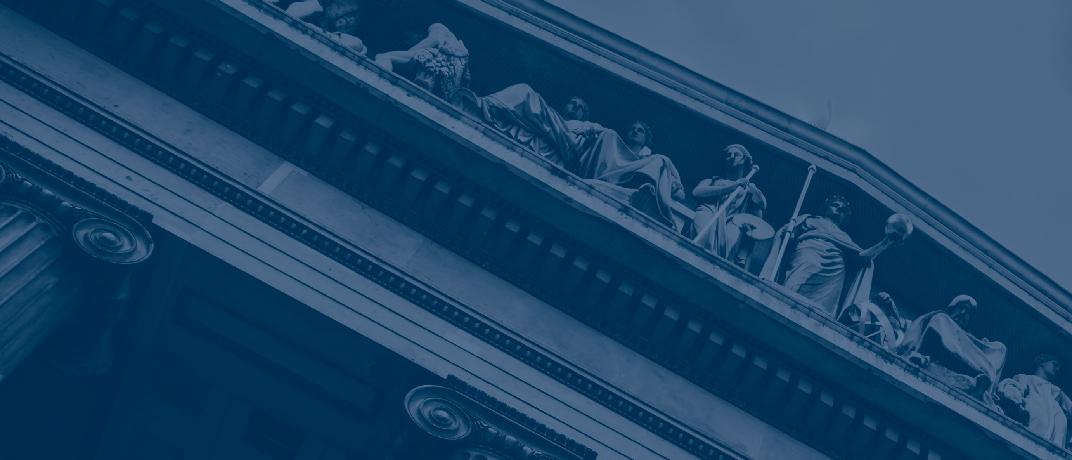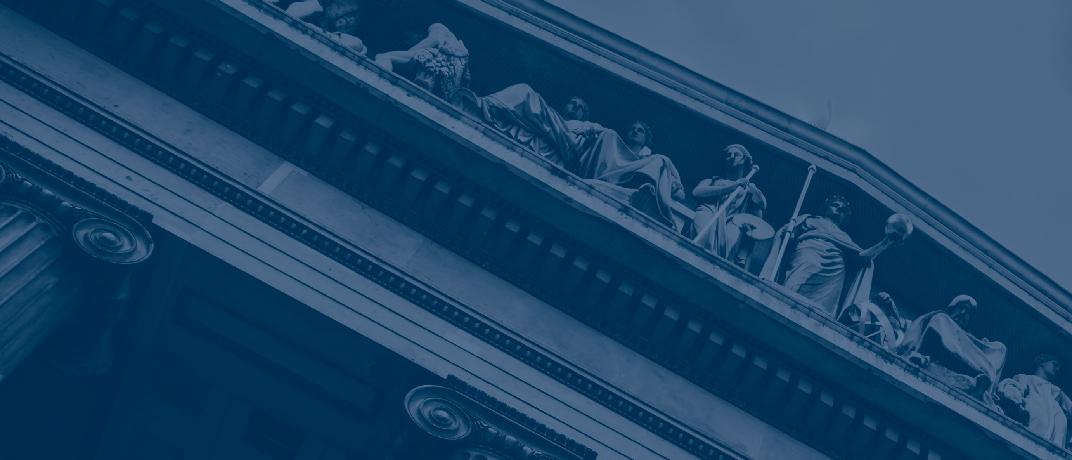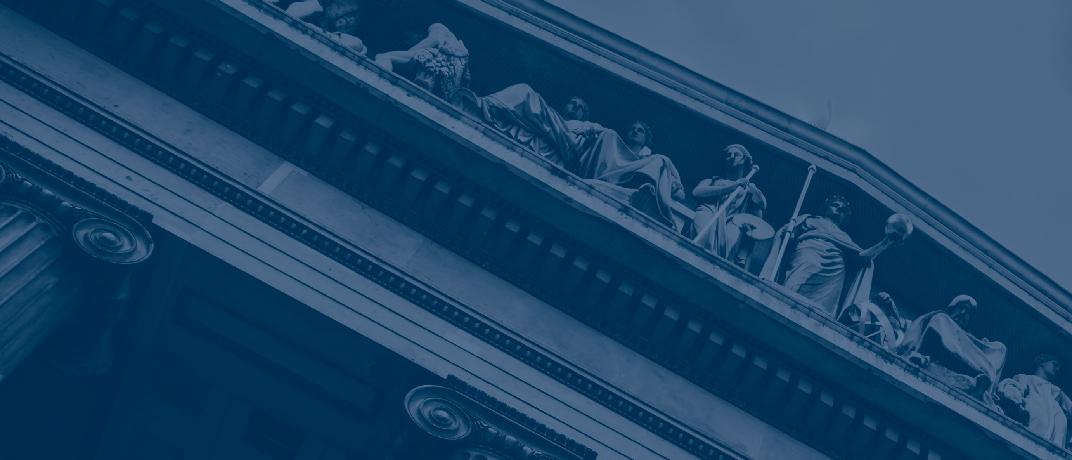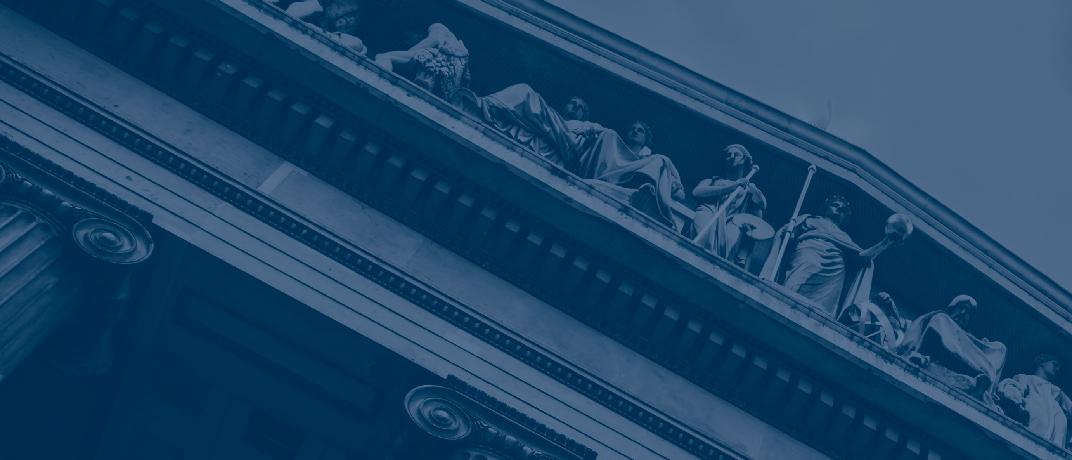 Iraq is gradually emerging from a deep recession, caused by the COVID-19 pandemic and the plunge in oil prices in 2020. Although the economy is projected to grow by 5.4% on average a year between 2022 and 2024, the country's macroeconomic outlook is subject to a significant degree of risk due to high dependence on oil, budget rigidities and delays in the formation of a new government. Oil dependency could also hurt the domestic drive for reforms, thereby deepening structural economic challenges.
The World Bank's recent Iraq Economic Monitor, 'Harnessing the Oil Windfall for Sustainable Growth', finds that, after contracting by more than 11% in 2020, Iraq's economy grew by 2.8% in 2021 with the easing of COVID movement restrictions, supported by a solid expansion of non-oil output, in particular services. Oil GDP also started growing in the second half of 2021 as OPEC+ production cuts began to be phased out. Higher oil revenues pushed Iraq's overall fiscal and external balances into a surplus in 2021; however, fiscal rigidities and a high level of unaccounted arrears remain.
Further delays in government formation, and in the ratification of the 2022 budget, could restrict the use of the country's revenue windfall from oil as de-facto limits from the 2021 budget are reached, and new investment projects are put on hold, which could reduce economic growth. The Government of Iraq's White Paper outlining a comprehensive programme of reforms towards economic diversification remains, for now, a bold blueprint.
Iraq's fiscal and socio-economic fragilities underscore the need to accelerate much-needed macro-fiscal and structural reforms to address the barriers to private sector development, scale up investments in water efficiency and agri-food systems, transition towards more sustainable sources of energy and decarbonise the transport sector.
With Peace and Accountability, Oil and Agriculture Can Support Early Recovery in South Sudan
Economic recovery has stalled in South Sudan amid a multitude of crises, including COVID, climate shocks and dwindling oil production – and most recently, the adverse effect of the broad-based rise in commodity prices brought on by the war in Ukraine.
A recent World Bank economic analysis for South Sudan, 'Directions for Reform: A Country Economic Memorandum (CEM) for Recovery and Resilience', highlights the need for the country to leverage its natural capital in the agriculture and oil sectors to support recovery and resilience.
"Iraq has a unique opportunity to undertake urgent, wide-ranging structural reforms by drawing on fiscal space resulting from its recent oil windfall," said Saroj Kumar Jha, World Bank Mashreq Regional Director. "Reorienting government expenditure towards programmes that improve growth is critical for economic diversification and job creation, and for addressing the country's human capital crisis."
The Lawyer Network76
Africa & the Middle East Winners
The Iraq Economic Monitor finds that Iraq's existing food security challenges have intensified amid the current surge in global commodity prices, while domestic food production falls short of demand against a rapidly growing population. Severe droughts and other climate change factors have exacerbated the situation. While subsidies and direct transfers can help mitigate the impact in the short run, attaining food security calls for coordinated efforts to improve domestic food production and more efficient management of water resources.
"Getting South Sudan to realise its potential will require steps aimed at consolidating peace and strengthening institutions, as well as targeted reforms tailored at harnessing South Sudan's rich natural capital for development impact as first-order prerequisites for inclusive economic recovery," noted Firas Raad, World Bank Country Manager for South Sudan.
According to the 25th edition of the World Bank's Kenya Economic Update, 'Aiming High: Securing Education to Sustain the Recovery', the impact of the war in Ukraine is weighing on the global economic recovery from the pandemic. Domestically, a key risk to the outlook is a further worsening of the current drought, which is having a devastating effect on food security and livelihoods in affected parts of the country and is necessitating increased social spending on food assistance.
The project incorporates interventions combining policy and procedure reforms to address a mix of constraints related to poor infrastructure, insecurity, cumbersome trade requirements, poor handling of products post-production and limited trust between traders and border agencies, among other factors.
The $250 million International Development Association (IDA) financing aims to facilitate cross-border trade and enhance the commercialisation of selected value chains, primarily targeting small-scale and women traders in the borderlands of the Great Lakes region.
Annual Awards 2022 77
The cost of the conflict has been immense, with South Sudan's real GDP per capita in 2018 estimated at being one-third of the counterfactual estimated for a non-conflict scenario. However, authorities in 2020 initiated an ambitious reform programme aimed at macroeconomic stabilisation and modernisation of the country's public financial management architecture. With this reform effort, the gap between the official and parallel exchange rates was eliminated, and inflation declined. To consolidate and broaden these gains, more will have to be done to strengthen governance systems and improve transparency in economic management.
"Local cross-border trade, if properly facilitated, can be an important way to address poverty, food insecurity, conflict and other socioeconomic vulnerabilities that populations in the border areas face," commented Dr Chris Onyango, Director of Customs and Trade of the Common Market for Eastern and Southern Africa (COMESA). "We seek to reduce the cost and time to trade and improve the volume and quality of goods that are traded to boost incomes, prosperity and stability in Burundi, the DRC and the wider region."
Increasing Cross-Border Trade in Africa's Great Lakes Region to Support Greater Prosperity, Stability and Integration
Kenya's Growth Expected to Slow in 2022 Due to Ongoing Drought, Ukraine Crisis
Burundi, the Democratic Republic of Congo (DRC) and neighbouring countries within the Great Lakes Region of Eastern Africa are set to benefit from the new Great Lakes Trade Facilitation and Integration Project approved in June by the World Bank's Board of Executive Directors.
Kenya's real GDP is projected to grow by 5.5% in 2022 and 5.2% on average in 2023–24. This growth rate, while still strong, will be a moderation following a remarkable recovery in 2021 from the worst economic effects of the pandemic, when the country's economy grew by 7.5% – much higher than the estimated average growth in Sub-Saharan Africa of 4%.
Oil and agriculture are the most important sectors of South Sudan's economy, with oil contributing to 90% of revenue and almost all exports, while agriculture remains the primary source of livelihood for more than four in five households. Therefore, the report suggests a focus on the country's use of its main endowments of natural capital – oil and arable land – is warranted in the early stages of recovery.
AK&P also provides international and arbitration services before major institutional arbitration centers. These include the International Chamber of Commerce and the Cairo Regional Center for International Commercial Arbitration – whether acting as lawyers or arbitrators.
AK&P's experience is diverse, encompassing a wide array of practices that serve business sectors with local and international perspectives. As well as its corporate, litigation and arbitration offering, the accumulated experience of its team spans such diverse business fields as investment, banking, construction, real estate development, IP, automotive, labor, energy, IT and telecommunications. The team's reputation is the result of more than 25 years of working within well-regarded law firms and large multinational organizations.
Dispute Resolution Law Firm of the Year in Egypt
AK&P serves many clients: large- and medium-sized, local and international, trade associations, public sectors, as well as small-but-brilliant business startups, for whom AK&P acts as an entrepreneur, advising promising and successful young graduates and the youth of the Egyptian community.
AK&P offers all investors the professional help they need to navigate the legal environment in the Middle East, and to start and grow a successful business in the country.
In recent years, AK&P partners have worked on several major mergers and acquisitions, due diligence, business transactions and cases of public interest in Egypt. This is in addition to multimillion-US-dollar disputes – which were successfully settled, either in the courts, or before arbitral tribunals in accordance with both ad-hoc and major institutional entities.
AK&P's local litigation services cover areas such as civil and commercial, labor, administrative, tax disputes, environmental protection, agency and distribution, collective bargaining, commercial, competition, construction, corporate, investment treaty claims, labor and employment, product liability, regulatory compliance, securities, white-collar investigations and financial institution cases involving lender liability claims and foreclosures, as well as insurance litigation involving coverage disputes.
He is well recognized by clients and his peers as a problem solver and deal maker whose foremost specialisms are in M&A and IPOs – drafting and negotiating all types of such transactions. He is fluent in Arabic and English.
One of the primary features that distinguish AK&P from its competitors is the firm's strong belief that a client must be informed of the bigger picture. It is not sufficient to simply indicate lawfulness of the decision a client is contemplating. It is, rather, crucial to inform them of alternatives and consequences, always taking into account a holistic view. This enables the alignment of expected results with the client's strategic business views.
The firm is a professional corporate and litigation law office, committed to serving the nation's business community with its extensive experience, deep understanding of the Egyptian market and professionalism embodied by a team of 30 lawyers and highly qualified paralegal and administration personnel.
Gamal is a dual citizen of Egypt and the US, having obtained his LLM degree in Transnational Law from Willamette University College of Law, Oregon. He obtained his Diploma in American Culture and Language from California State University, LA. In addition, he obtained his LLB from Cairo University, Faculty of Law, and was admitted to practice Law in Egypt in 1992.
AK&P offers experience and knowledge of local business customs and conditions, combined with market trends and developments, and this enables the firm to render truly bespoke services underlined by excellent core legal practice.

Abou Elfadl, ElKassed & Partners Law Office (AK&P Law Firm) is based in the heart of Cairo, the Capital of Egypt, with representatives and a constant presence in other major cities and governorates all over Egypt. This guarantees 100% network coverage of litigation, regulatory and other varied matters required by clients across the country.
Litigation and Arbitration
The firm has handled litigation cases for clients in high-value and high-profile disputes pertaining to FMCG, pharmaceuticals, automotive, construction, heavy industry, manufacturing, oil & gas, real estate, telecommunications, tourism and other sectors. Such clients include: Pepsi, Nielsen, Sanofi, Red Bull, Saint-Gobain Glass Egypt, Dorsch Germany, Marina d'Or Spain, Bavarian Automotive and Century 21.
Gamal Elkassed
AK&P Law Firm Mr. Gamal Elkassed Founding and Executive Partner 13 El Thimar St Mustfa Mahmoud Sq Mohandesein, Giza Greater Cairo – 12311 Tel: +20 2374 www.ak-p-law.comgamal@ak-p-law.com93924 The Lawyer Network78
Gamal is a Founding and Executive Partner of AK&P, also leading the corporate department. He has accumulated substantial experience in alternative dispute resolution, commercial arbitration, litigation, construction, aviation, Islamic finance, banking, capital markets, corporate, privatization, PPP and BOT projects, Islamic (takaful/retakaful), corporate insurance, hotels management, foreign investment, international trade, M&A, privatization, renewable energy, environmental law issues and telecommunications.
Mr Shasore's recent casework includes:
He acts as an energy adviser and transport and infrastructure sector specialist, and has been engaged in the resolution of various commercial disputes by arbitration, acting for sovereign, subnational and private international parties in international commercial and investment arbitration/ litigation as well as other advisory capacities. He has longstanding experience in investor-state arbitration and is the leading African counsel in ICSID and investment-related disputes.
He recently noted: "Despite the pandemic, we have been fortunate enough to keep engaged with instructions from new and existing clients from various sectors and industries, both local and international, energy and transport law, financial and capital markets, technology media and "Remotetelecommunications.workinghas made networking and interfacing with clients a little more challenging, but ALP, like most businesses, has sustained relationships with clients through regular and engaging virtual meetings. We have used technology, virtual meetings and document sharing with colleagues; this has also been cost effective for both the firm and clients. We have done less local and international travel, while still ensuring seamless service delivery.
● Lead Counsel for Claimants in Interocean Oil Exploration Company & Anor v Federal Republic of Nigeria ICSID Case No. ARB/13/20 at the International Centre for Settlement of Investment Disputes, wherein several principles were advanced by counsel, notably the establishment and recognition of claims for breach of investor-state protection of foreign investments under international investment law and local investor protection legislation.
ALP NG & Co's experienced and highly qualified arbitrators provide vital expert advice. They have acted for sovereign governments, state entities and conglomerates in complex multi-party and international commercial arbitrations and international investment arbitration.

Furthermore, ALP is a member of the Commonwealth Enterprise & Investment Council (CWEIC), a not-for-profit membership organisation that facilitates trade and investment throughout the 54 member nations of the Commonwealth, creating a powerful platform for meaningful engagement between business leaders and government. This has positioned ALP as a thought leader in trade and investment. Mr Shasore is also Chairman of the CWEIC Nigeria Advisory Board; meanwhile, ALP is a founding member of the Commonwealth Legal Network (CLN).
Africa Law Practice NG & Company (ALP NG & Co) Olasupo Shasore SAN Founding Partner 15 Military Street, Onikan Lagos; 3 Lobito Crescent, Wuse II, Abuja Tel: +234 1 700 2570; +234 9 700 www.alp.companyalp@alp.company2570 Annual Awards 2022 79
The firm's practice draws on its well-informed knowledge of clients' businesses and its ability to respond creatively, competently and efficiently in resolving their problems. An invaluable contributor to positive results for ALP clients is its resourceful litigation support and paralegal team.
The team at ALP emphasises its commitment to clients by responding with formidable and resourceful litigation capabilities – when clients become involved in disputes that cannot be settled by and among the parties themselves.
Arbitration Law Firm of the Year in Nigeria
Mr Shasore is a life member of the Nigerian Society of International Law and the author of 'Jurisdiction and Sovereign Immunity in Nigerian Commercial Law' (NIIA, 2007), as well as the coauthor of 'Commercial Arbitration Law and International Practice in Nigeria' (LexisNexis, 2012) and 'Administration of Justice in Nigeria' (Qbooks, 2019). As a historian and documentarian, he wrote and presented the seven-part epic documentary series, 'Journey of an African Colony', for Netflix in 2020.
In addition, ALP is proud of its unique experience as Nigeria's leading commercial arbitration firm in representing clients in international investment arbitration before the International Centre for Settlement of Investment Disputes (ICSID).
The firm's other lawyers are members of the Chartered Institute of Arbitrators, the International Chambers of Commerce Nigeria and the London Court of International Arbitration, among other Today,organisations.ALPisclosely associated with ALP International (Mauritius) Ltd and with partner law offices across the continent – and affiliated law firms in Uganda, Kenya and Tanzania – as well as with other businesses in the professional services sector, specifically ALP Professional Services Limited (ALP PSL).
"Looking to the future, we plan to continue to lead the firm along with ALP East Africa, building and strengthening our vision of an Africa-wide firm, grown from African firms able to compete at the very highest delivery levels internationally while delivering value for clients, particularly in light of the African Continental Free Trade Agreements aspiration of truly intra-Africa trade in goods and services. We believe that professional services were already changing rapidly, growing closer in being interrelated. It appears that the recent pandemic has sped this up significantly. Unpredicted developments will always create challenges that will give rise to opportunities. The future is promising."
Olasupo Shasore is a Founding Partner of ALP; a Senior Advocate of Nigeria, Fellow Chartered Institute of Arbitrators; and former Attorney General and Commissioner for Justice, Lagos State from 2007–2011. He initiated reforms to the Arbitration Law of Lagos State, 2009, and is a former Chairman of the Law Reform Commission, Lagos (until 2015), as well as a former President of the Lagos Court of Arbitration. Mr Shasore is a fellow pioneer member of the Asian Institute of ADR; Arbitrator, Energy Dispute Arbitration Center (EDAC); and Accredited Arbitration Tutor –Chartered Institute of Arbitrators (Nigeria).
● Lead Counsel – in the Court of Appeal decision OLUWALOGBON & 3ors v Govt of The UNITED KINGDOM & Anor 7 CLRN 90, wherein he successfully defended the UK and where the Nigerian Court of Appeal enunciated the applicable rules of sovereign immunity in Nigerian law;
Pavestones is a modern law firm established by two female founders, Seun Timi-Koleolu and Aderonke Alex-Adedipe, with a current composition of two partners and ten associates. We are a client-focused and commercially savvy full-service law practice, formed in September 2018. Pavestones was borne out of a desire to meet the legal requirements of today's businesses, by adopting a modern, cost-effective approach to legal service delivery.
As a result of her passion for technological disruptions that solve key problems, Seun also works with and guides various startups / technology companies in navigating the Nigerian regulatory landscape and successfully operating within the confines of the law. Seun Timi-Koleolu was conferred with the prestigious award of Partner of the Year 2021 at the African Legal Awards.
This year, Pavestones launched the Pavestones Women in Tech Empowerment Program, an initiative aimed at providing free legal services to 10 female-owned tech businesses yearly. We also provide sponsorship to selected promising indigent Nigerian law school aspirants with an interest in technology and innovation. We look forward to continuing our progression as one of the leading technology law firms globally. A brief profile on each of the founding partners is highlighted below.
We ensure that we understand the technical nature of each client's business, and how the solution or innovation is intended to work – in order to provide suitably protective and effective legal services.

Seun Timi-Koleolu is the Managing Partner/Co-Founder of Pavestones Legal. Her practice areas include Technology, Foreign Investments, Data Protection and Corporate Commercial Law.
Seun Timi-Koleolu
She has substantial experience in protecting the interests of businesses in various industries and driving the successful completion of major regional and cross-border transactions, including the first major Information Technology Outsourcing Project in Africa.
Aderonke Alex-Adedipe
She has acted in conjunction with both indigenous and international law firms in advising on several commercial transactions. She currently leads the team advising a tech multinational giant on the Nigerian regulatory terrain and general business environment.
Aderonke Alex-Adedipe has been in active legal practice for over a decade. She also advises local and foreign investors on the Nigerian business environment regulatory requirements, business formation, corporate structures, investment incentives, immigration, local content requirements and general corporate commercial transactions.
Aderonke was recognised by IFLR 1000, a guide to the world's leading financial law firms, as a Highly Regarded Lawyer in the Project Finance, Oil and Gas and Real Estate sectors in 2018. She was also recognised by the Esquire Nigerian Legal Awards as one of 40 outstanding lawyers under the age of 40 who have distinguished themselves and are setting new standards in the legal sector.
Pavestones actively supports companies in the Technology industry in bringing innovative ideas to life and also in ensuring the continuity and scalability of those ideas. We have broad experience in providing legal advice on market-entry strategies; protecting intellectual property rights; negotiating and preparing technical agreements; advising and negotiating investment options (such as venture capital, angel investments or crowdfunding).
Technology Law Firm of the Year in Nigeria
As one of the first licensed Data Protection Compliance Organisations in Nigeria, our services on compliance and data privacy advisory have been retained by several multinational and indigenous companies in Nigeria. We bring additional value to our multinational clients by liaising with a network of data professionals globally to support their compliance needs in other countries.
In addition, she has a keen interest advising clients within the technology sector, including agrotech, fintech and e-sports.
Seun ManagingTimi-KoleoluPartner / Co-Founder Aderonke Alex-Adedipe Partner / 3APavestonesCo-FounderLegalGbengaAdemulegun Lane, Parkview Estate, Ikoyi, Lagos State Tel: www.pavestoneslegal.cominfo@pavestoneslegal.com+234-903-089-2112 The Lawyer Network80
She has played a pivotal role in structuring, from a legal standpoint, the successful entry into and operation in the Nigerian market by Foreign Direct Investors from various countries, including South Africa, Malta, Hong Kong, Greece and England.
Our key practice areas are Corporate and Commercial, Technology and Innovation, Foreign Investments, Data Protection Compliance Services, and Banking and Finance.
At Pavestones, we ensure that we understand the vision and goals of each of our clients' businesses so as to provide practical and timely legal services in furtherance of those goals. The founding partners, who have worked in top law firms and multinational organizations, collectively bring to bear their solid experience in providing a broad range of legal services to SMEs and large corporations.
In addition, Nora has featured regularly on leading radio stations in South Africa, such as Heart FM and Good Hope FM, and has also made a prominent appearance on SABC 3's Expresso Morning Show, which is broadcast live across the country.
● Spousal and Life Partner Visa
She is the CEO & Founder of Black Pen Immigration, an internationally recognised legal immigration company formed to operate worldwide and bring people closer together.
With its headquarters in Cape Town, Black Pen offers a comprehensive, global solution, combined with local knowledge and expertise.
Black Pen Immigration Nora Dawud, LLM CEO & Founder of Black Pen Immigration & Recruitment Women's Advocate | Fintech | UnitCryptocurrency101,FirstFloor Cape Quarter Neighbourgood Workspace 23-27 Somerset Road, De Waterkant Cape Town, 8001 Tel: +27 (0)21 418 ll-m-14102a23www.linkedin.com/in/nora-dawud-www.blackpen-immigration.comnoradawud@blackpen.co.za2897
● Study, Volunteer Visa
● Accompanying Minors
Mainwww.blackpen-immigration.com/pressVisaCategories:
● Company Transfer
To see all of Nora's appearances in the media, please visit:
Boutique Corporate Immigration Law Firm of the Year in South Africa
The firm is diverse, innovative and 100% female-owned. It is held in high regard due to the simplified and transparent immigration solutions it renders for individuals and startups, as well as large corporations, always in the language preference of the client.
● Extension of Visitors
Nora Dawud, LLM is a qualified German attorney and international immigration lawyer with degrees and qualifications from the University of South Africa, Columbia Business School and IE Law School.
● Retired Persons
Nora specialises in the acquisition of all work visas and residence permits for a prestigious client base comprised of individuals and some of the foremost international companies operating today.

● General Work
● Corporate Work Visa
● Financial Independence Visa Permanent Residence
●
● Critical Skills, Intra
● Business and Entrepreneur Visa
Annual Awards 2022 81
Motei & Associates is a boutique law firm formed in 2002 in the UAE. On a par with the UAE government's bold, forward-looking vision, the firm prioritises professionalism along with a creative legal approach, flexibility, and most importantly, open-ended and responsive client-attorney communication.

Motei
Looking to the future, Mr El Motei added: "I am fully aware that digital transformation is revolutionising every industry and creating growth for those who embrace the use of such technologies; yet, at the same time, this can turn into a roadblock for who are hesitant to adopt it. I am a firm believer that innovation goes beyond what we might attribute at first glance to efficiency or a cost-optimising element. Rather, I see innovative technologies as an opportunity to fundamentally transform our industry – by identifying what slows us down and consumes valuable time and money in finding solutions to cases.
Mr El Motei noted: "Typically, our clients range from an individual who runs a growing private business, the UAE branch of a multinational company, an established entrepreneur or an investor wishing to invest in the UAE. Our cases include a landmark decision wherein Motei & Associates was instructed to represent a 12-year-old child – the claimant – against a car racing organiser (the defendant) in Dubai, in relation to personal injuries caused by the defendant's negligence. In reaching its final decision, the Dubai Court decided that the defendant was at fault as a result of its negligence to maintain a go-cart, thus causing injury to the child, and must therefore be subject to compensation. The Court found that the waiver of a liability document was void, and would not be taken into consideration, ordering the defendant to pay the father – in his capacity as the child's guardian – a sum of AED200,000. It became clear in this case that the courts will hold companies liable for any damage and injury due to their negligence, as well as strict liability for the products/services they make available for consumers, and that merely because the parties sign a waiver of liability, this does not mean that these companies will not be held liable."
Ashraf El Motei is the Founder of Motei & Associates and also leads the dispute resolution practice. He advises clients on complex civil, commercial and corporate litigation, such as contract disputes, joint ventures, shareholder disputes, business crime, construction, professional negligence, agency and employment disputes. Mr El Motei has over two decades' recognised expertise in real estate disputes and has represented buyers in wide-ranging cases, encompassing sale and purchase disputes, delayed handovers, discrepancy in saleable areas, project cancellations, as well as landlord and tenant disputes.
Mr El Motei went on to explain how the UAE is a unique example of how multiple legal systems – French/Egyptian law, Sharia law and English law – can, in fact, be effectively practised within the same geographical boundaries of a country. He noted: "After spending five years observing the legal industry in the UAE, I recognised the dire demand for 'blended' law firms, meaning a small law firm that combines on-the-ground, French/Egyptian law system experience with international-standard quality services. With that in mind, I decided to establish Motei & Associates in 2002."
Motei & Associates continues to utilise this "blended" approach to this day. Moreover, it is able to meet its clients' increasingly international requirements through its network of law firms, which operates in most jurisdictions around the world. Its professional partnership with these carefully curated firms arose from relationships that the firm has nurtured during its two decades of practice in the UAE.
& Associates Ashraf El Motei Founder / Managing Partner Damac Executive Heights Emirates Hills (Tecom), Office 801 8th Floor Dubai P.O. Box: 112888 Tel: +971 4 435 www.motei.comadmin@motei.coma.motei@motei.com5959 The Lawyer Network82
Boutique Dispute Resolution Law Firm of the Year in UAE
Motei & Associates' success can be further attributed to its deep understanding of tradition, as well as the unique complexities and challenges faced by living in a country with multiple legal systems. Today, the firm delivers legal solutions and advice to private and corporate clients of either local or international origin, based in Dubai/UAE, or with business interests in the country. Specifically, it assists in diverse legal practice areas, including business setup, commercial transactions, construction, corporate restructurings, dispute resolution, employment, personal and family affairs, as well as real estate – also offering advice in native Arabic.
"For example, sourcing information on laws and court decisions, or perhaps collecting facts/ data during a trial pre-discovery phase, is time consuming for a lawyer and will certainly have a negative impact on performance and efficiency. To this end, the purpose of adopting Big Data and AI is to address such challenges and transform them into opportunities. This allows us lawyers, who truly enjoy the art of law, to have a more proactive knowledge-sharing tool – and actually focus on practising law in alignment with a client's bespoke requirements."
He also has a high level of expertise in international arbitration, representing clients in a broad range of arbitrations under the rules of the International Chamber of Commerce (ICC), the London Court of International Arbitration (LCIA), the Dubai International Financial Centre (DIFCLCIA) and the Dubai International Arbitration Centre.
M&A Law Firm of the Year in UAE
The firm encompasses market leaders in new and evolving sectors, partnering with their clients towards a sustainable, progressive future. More than just a law firm, they pride themselves on being connective: sparking collaboration, creating synergy and driving change. Having celebrated its 20th anniversary in 2021, BSA is expanding organically, nourishing talent and investing in people.
Mr Haoula noted: "One of our key USPs is our rights of audience before local courts. This means we can service clients both onshore and offshore in the UAE, meaning we truly are a 'one-stop shop'. Our understanding of the local legal framework, combined with our strong relationship with local authorities and regulators, puts us in a unique position of being able to address the full gambit of our clients' needs. Moreover, our sector knowledge is matched by a global network that allows us to be a key partner on cross-border transactions; in fact, BSA is the only GCC member of the legal network Meritas, and as such, we have built alliances with top-tier firms across the globe.
Jimmy Haoula is the Managing Partner and a founding member of BSA, having left Clifford Chance to launch the firm 20 years ago. Since then, the firm has grown exponentially under his guidance to become one of the premier regional law firms. He is a corporate and M&A lawyer with a particular focus on the real estate, finance and technology sectors. He advises a wide range of regional and international clients – spanning government entities, family offices, highnet-worth individuals, multinational corporations and financial institutions – on a comprehensive range of legal matters, including corporate (re)structurings, investment strategies, IPOs, M&A, commercial contracts, risk & compliance planning and regulatory matters.
"We look forward to continuing our progression as one of the top regional law firms in the Middle East. We are proud of our previous 20 years, our standing now in the community, as well as what we have achieved. We face the future with excitement, energy and ambition."
Today, BSA's Corporate and M&A team is dynamic and progressive, advising on transactional and advisory matters covering a wide range of sectors, including media, retail, energy, real estate, construction, leisure & hospitality, insurance, financial institutions, life sciences & healthcare, as well as technology & innovation. BSA is proud to have also expanded its TMT offering, advising technology giants, e-commerce platforms and startups on their most important deals. The firm recently advised on the third-largest technology M&A deal in the Middle East to date – the Delivery Hero acquisition of InstaShop.

In addition, he gives guidance on funds & investment management matters, with a particular focus on the DIFC. He advises fund managers, institutional investors and high-net-worth individuals on their investment strategies, risk profiles, as well as the formation, structuring and marketing of public and private investment funds across a range of sectors and asset classes. He has a particular interest in funding startups in the technology sector, and recently advised on the setup of a multimillion-dollar private equity fund to invest in FinTech, cryptocurrency mining (e.g. bitcoin mining) and related blockchain applications.
BSA Ahmad Bin Hezeem & Associates LLP Jimmy TheManagingHaoulaPartnerGatePrecinct, Building 3, Level 6, Dubai International Financial Centre, Dubai Tel: +971 4 528 www.bsabh.comjimmy.haoula@bsabh.com5555
BSA's recent casework includes advising on all aspects of structuring, developing and setting up a Usufruct Fund (a EUR 100 million German property fund (qualified investor fund)) in the Dubai International Financial Centre. This German Usufruct Fund I (GUF-I) LP (the "Fund") is the first and only usufruct fund that has been set up in the UAE (including DIFC and ADGM).
Mr Haoula has been a guiding force in the real estate sector for many years and was one of the key contributors to the development and improvement of the Strata Regulations in Dubai and DIFC. He continues to have a vested interest in the sector, advising on first-of-their-kind deals.
BSA is a full-service, regional law firm in the Middle East with nine offices across five countries. Its diverse team of 150 lawyers are from 35 different cultural backgrounds and can speak 22 languages.
Annual Awards 2022 83
The firm also represented a startup in the F&B sector in a significant seed funding round. Food To Go Limited is a rising star in the restaurant solutions sector, providing kitchen, production and delivery facilities for other companies launching food and beverage businesses.
"The past years have been challenging for every firm in the world, due to the COVID-19 pandemic. However, we are proud to state that we were able to respond quickly, in an agile and dynamic way, to protect the long-term goals and ambitions of our business. Our ability to be flexible with our clients ensured their success throughout 2020, and ultimately ensured our own success, as our team and revenues doubled.
The Lawyer Network84
Stuart has extensive experience advising multinational corporates and state-owned enterprises on their strategic transactions around the world, particularly in the Middle East and Asia-Pacific regions.
Stuart's recent work includes advising:
● ADNOC on the sale of a 49% interest in Abu Dhabi Property Leasing Holding Company (a new subsidiary holding select real estate assets valued at US$5.5 billion) to accounts and entities owned and/or advised by Apollo Global Management Inc;
Ashurst – A Leading Global Law Firm Ashurst is a leading global law firm with world-class capability and a prestigious global client base. The firm's in-depth understanding of its clients, and commitment to providing exceptional standards of service, has seen it become a trusted adviser to local and global corporates, financial institutions and governments on all areas of commercial law around the world.
Ashurst has been working on deals involving the Middle East for more than 100 years. Across the firm, they have a team of more than 90 experienced lawyers, who have worked extensively on regional deals and offer a wealth of practical advice to clients in a wide range of business sectors.
The focus of Ashurst's Middle East business is on the energy, resources, infrastructure, transport and industrial sectors. They serve these industries across a wide range of core legal practice areas, including corporate, commercial, banking and finance, projects, regulatory and dispute resolution.

The Ashurst UAE corporate team recently won Corporate Team of the Year at the ALM Middle East Legal Awards in recognition of their key roles in recent industry-leading transactions.
● LG International Corporation in relation to the divestment of a 20% equity interest in upstream oil and gas assets in Chile and Colombia to GeoPark Limited;
Recent Experience
● ADNOC on the sale of a 15.3% indirect interest in Abu Dhabi Property Leasing Holding Company RSC Ltd (a company holding select real estate assets valued at US$5.5 billion) to the Abu Dhabi Pension Fund for US$900 million;
Mergers & Acquisitions Expert of the Year in UAE
Stuart James is a Partner in Ashurst's Abu Dhabi office. He specialises in major cross-border and domestic transactions in the energy, resources and infrastructure sectors, including mergers and acquisitions, strategic investments, joint ventures and commodity sales and marketing arrangements, in addition to general corporate and commercial matters.
● Woodside in relation to the US$2.75 billion acquisition of interests in the Wheatstone LNG project and Kitimat LNG project from Apache Energy.
● ADNOC on the sale of a 10.2% indirect interest in ADNOC Gas Pipeline Assets LLC (a company holding interests in gas pipelines assets valued at US$20.7 billion) to the Abu Dhabi Pension Fund and ADQ for US$2.11 billion;
Ashurst's Middle East business operates out of Abu Dhabi, Dubai, Riyadh and Jeddah (in association with Faisal Adnan Baassiri Law Firm). From these offices, they resource and coordinate deals across the MENA region, including all of the GCC countries.
He has significant international and in-house experience, having previously practised as a corporate/M&A lawyer in London, Sydney and Perth, and having worked on a secondment basis with Mitsui, BHP, Woodside and Bank of America.
● ADNOC on the sale of a 49% interest in ADNOC Gas Pipelines (a new subsidiary holding interests in gas pipeline assets valued at US$20.7 billion) to a consortium of investors comprising Global Infrastructure Partners, Brookfield Asset Management, Singaporean sovereign wealth fund GIC, Ontario Teachers' Pension Plan Board, NH Investment & Securities and Snam. PFI Awards – Middle East Infrastructure Deal of the Year, 2020;
● Abu Dhabi Catalyst Partners on its seed capital investment in Alphastream Limited, a newly incorporated ADGM entity conducting a mining streaming and royalties business;
Ashurst has 29 offices in 17 countries and a number of referral relationships that enable it to offer the reach and insight of a global network. With more than 400 partners and a further 1,600 lawyers working across 11 different time zones, the firm is able to respond to clients wherever and whenever required.
Ashurst in the Middle East
Ashurst's UAE Corporate Practice
Ashurst has one of the leading on-ground corporate teams in the UAE, covering M&A, private equity, venture capital, joint ventures, commercial contracts, restructuring, corporate governance, corporate establishment, as well as general corporate and commercial advice. They are trusted advisers to global and local private and public companies, executing the most complex, high-profile and groundbreaking transactions in the region.
From their UAE offices, they act on a range of deals across the full M&A spectrum – from multibillion-dollar deals relating to infrastructure assets of national significance, to seed capital investments in startups. They pride themselves on their deal execution, commerciality and risk management skills in all aspects of public and private M&A.
Across the globe, Ashurst's clients can access deep local knowledge and on-the-ground support wherever they do business, from people they know and trust.
Ashurst LLP Stuart LevelPartnerJames23,AlMaqam Tower, ADGM Al Maryah Island, Abu Dhabi Tel: +971 (0)2 406 www.ashurst.comstuart.james@ashurst.com7237
● Funds
● Intellectual property
● Advised Basalt Infrastructure Partners LLP (Basalt) and its fund Basalt III on the acquisition of goetel GmbH and German Network Construction GmbH (together goetel);
Across our 45 offices in 31 countries, we guide our clients through difficult issues, bringing our insight and judgment to each situation. Our innovative approaches create original solutions to our clients' most complex domestic and multijurisdictional deals and disputes.
● Real estate
● Advised Naturepak Limited and Evergreen Packaging International LLC on the sale of their Saudi joint venture, Naturepak Beverage Packaging Co. Limited and its Moroccan subsidiary, to Elopak ASA, a leading global supplier of carton packaging;
● Equity capital markets
● Advised Accelero Capital Holdings S.à r.l. (Accelero Capital) on the sale of 100% of the share capital of ACDC Holdings S.à r.l. (ACDC), the controlling shareholder of SUPERNAP Italia, to IPI Partners, LLC.
White & Case LLP Marcus Corporate/M&ABooth Partner and Head of Middle East Private Equity Level 6, Burj Daman, DIFC. Dubai Tel: +971 4 381 www.whitecase.commbooth@whitecase.com6200
White & Case supports private equity clients everywhere in the world – in the Americas, Europe, the Middle East, Asia and Africa. We have offices in all major financial centers and virtually every significant emerging market. Our clients rely on us to provide them with sound solutions and first-rate representation in every major area of law, industry and global jurisdiction.
Recent Deals on which Marcus Led the Team:
White & Case is a global law firm with longstanding offices in the markets that matter today. Our on-theground experience, our cross-border integration and our depth of local, US- and English-qualified lawyers help our clients work with confidence in any one market or across many.
We know the private equity world. Our lawyers are experienced at all levels of the capital structure, and offer clients dedicated "sponsor-focused teams", regardless of where in the capital structure you are investing or exiting. We offer access to all US and European forms of debt financing and will shape our team to meet our clients' needs.

Dedicated Team Beyond the Deal
A One-stop Shop for Private Equity
Private Equity Lawyer of the Year in UAE
● Financial restructuring & insolvency
Annual Awards 2022 85
● Advised the Saudi Arabian Oil Company (Saudi Aramco) on a long-term infrastructure deal with a consortium led by EIG Global Energy Partners (EIG), one of the world's leading infrastructure investors, to optimise its assets through a lease-and-lease-back arrangement involving its stabilised crude oil pipeline network;
● Antitrust/Competition
● Advised DP World on its US$1.2 billion acquisition of syncreon, a US-based logistics provider;
● Advised A15 Holding Netherlands B.V. (A15) on its sale of 86% of its shares in Connect Ads DMCC (Connect Ads), a leading MENA provider of digital advertising, to the Aleph Internet Media Services LLC (Aleph) group;
Marcus Booth is a Partner in the EMEA Corporate M&A team in our Global Mergers & Acquisitions Practice and the Head of Middle East Private Equity. Ranked in the top ten Private Equity M&A Lawyers in EMEA by Financial News and recognised as an "M&A Lawyer of the Year" and "Private Equity Lawyer of the Year" by a number of awarding bodies across EMEA and Asia for 2022, Marcus leads the firm's Private Equity practice in the Middle East and North Africa, advising private equity, sovereign wealth fund, alternative capital provider (ACPs) and corporate clients on all forms of M&A, alternative capital transactions, portfolio assistance and restructuring advice.
● Advised the Saudi Arabian Oil Company (Saudi Aramco) on a long-term, US$15.5 billion infrastructure transaction with a consortium of investors led by affiliates of BlackRock Real Assets (BlackRock) and Hassana Investments Co. (Hassana), the investment management arm of the General Organisation for Social Insurance (GOSI) in Saudi Arabia, to optimise Saudi Aramco's gas pipeline network through a lease-and-leaseback arrangement;
● Tax structuring
● Advised Goldman Sachs Asset Management Division on its acquisition of a controlling stake in leading European specialty pharmaceuticals company Norgine BV;
● Dispute
● Employment, compensation & benefits
Our Private Equity team is a highly integrated, multi-disciplinary group with lawyers who know how to get deals done. We collaborate across our network of offices to provide clients with seamless service and deep industry experience, even on the most complex of mandates involving multiple specialties and jurisdictions. Our private equity practice works closely with professionals across the firm, including:
● Regulatory & compliance
● Leveraged finance, including traditional acquisition finance and high-yield bonds
● Advised Naturepak Limited and Evergreen Packaging International LLC on the sale of their Saudi joint venture, Naturepak Beverage Packaging Co. Limited and its Moroccan subsidiary, to Elopak ASA, a leading global supplier of carton packaging;
We are the original innovators of the dedicated portfolio company team concept. We have a team of private equity lawyers who help support the relationship between sponsor and portfolio company by advising portfolio companies on all aspects affecting their capital structures, management incentive structures, strategic issues and other advisory work. This team, which is staffed with corporate and finance lawyers, is responsible for delivering our full-service capability to portfolio companies on a one-stop-shop basis.
Moreover, for administrative and/or criminal cases involving counterfeit goods – either online, at the border or in the market – our team works hand-in-hand with our anti-counterfeiting team to enforce our clients' rights.
● Nominated as co-preferred counsel for the largest hospitality group in the world, and managing their MENA trademark portfolio, trademark clearance, strategy, enforcement, licensing, branding and marketing and dispute resolution undertakings in the region.
Cedar Bradley (CWB)
Theuns specialises in a wide range of industry sectors, including entertainment, consumer goods, cosmetics, clothing and apparel, technology, hospitality, real estate, tourism, food and beverage, manufacturing and construction.
● Assisting a US law firm, with the Global Trade Mark Report Card, submitted to the Office of the US Trade Representative, the US Patent and Trade Mark Office and other agencies of the US government. The contribution covered 22 countries and centered on well-known trademarks, landlord liability for trademark infringement, statutory damage claims and border measures against counterfeits.
We handle examination objections and trademark oppositions before the Trade Marks office throughout the region, and consistently achieve high rates of registrations for our clients.
We can help you during the creation phase by:
Our team advises clients on the most strategic way to enforce their rights against third-party infringers in the region. We handle all manner of contentious trademark matters for our clients, including infringement disputes, cancellation actions, domain name disputes, as well as licensing and franchising disputes. For the most egregious cases that warrant further escalation or that result in a substantial damages award, we work closely with litigators to support our clients in civil litigation cases.
The team's ability to "think regional, act local" allows us to align the advice we provide in one jurisdiction with your regional or global strategy. If a mark faces the same issue in multiple countries, we'll develop a bank of evidence that we can use across the region to save you time and Whencost.our clients create a new brand or copyright work, CWB helps them to protect and enforce their rights in the region.
● Assisting you to navigate any moral or culturally sensitive considerations in our region;
● Advising on Arabic translations and/or transliterations of your trademarks;
Our trademark lawyers work with some of the world's biggest brands. We also work with smaller, more regional clients. Our team can assist with every aspect of trademark law, from providing search and watch services to filing, resolving infringement matters and protecting and enforcing your marks wherever you operate.

From 2012, Theuns managed CWB's Qatar office, which received recognition as IP law firm of the year. He regularly engaged with small, medium and large enterprises in IP training, and was appointed to the external panel of advisors of the Qatar Development Bank. In 2017, Theuns was promoted to Partner and relocated to CWB's Dubai Office.
● Providing ongoing assistance to the world's leading electronics company on contentious and non-contentious trademark matters in the MENA region – including on trademark prosecution, opposition, litigation and marketing clearance work.
White
Theuns van de Merwe BurjPartnerAlSalam, 47th Floor, 2 Sheikh Zayed Road, PO Box 66300, Dubai Tel: +971 4 381 www.cwblegal.comdubai@cwblegal.com6888 The Lawyer Network86
For more than a decade, Theuns has served as counsel for some of the largest businesses in the world. He manages portfolios for major, international businesses and advises on IP licensing, strategy, risk assessment, clearance, prosecution, litigation, marketing and alternative dispute resolution work.
Theuns van de Merwe
● Helping you to select a brand by conducting pre-filing searches to ensure a mark is free to use before it is launched.
● Advising one of the world's largest insurance providers on trademark infringement matters in the United Arab Emirates, including on potential civil injunctive proceedings as well as criminal and administrative complaints before local authorities.
Trademark Lawyer of the Year in UAE
We devise bespoke regional filing and prosecution strategies – whether it be words, logos, or non-traditional marks. We take a coordinated approach throughout the region, to ensure that any multi-jurisdictional hurdles are taken care of in the most cost-efficient way possible.
Experience
Our trademark specialists draw on decades of experience to protect our clients' trademarks across the region.
Theuns was admitted as an attorney in South Africa in 2009; he then qualified as a Trade Mark Attorney through the South African Institute of Intellectual Property Law, and later became a Fellow member. Theuns joined CWB in 2012.
Annual Awards 2022 87 Corporate Lawyer of the Year in Angola Dentons LEAD Advogados Djamila Pinto de Andrade Managing Partner Avenida de Portugal 31-35 Edifício Dália Plaza, 2nd floor, right side, Luanda Tel: +244 944 873 www.dentonslead.comdjamila.pintodeandrade@dentons.com242 Banking & Finance Lawyer of the Year in Cameroon Chazai & Partners Aurélie 149,ManagingChazaiPartnerBld.delaRépublique, Immeuble DHL/ SUNU Assurances (à côté Hôtel SOMATEL), 4ème étage, Bali PO Box 4937 Douala Tel: +237 233 432 www.chazai-partners.comachazai@chazai-partners.com617 Energy Lawyer of the Year in Egypt Mazghouny & Co Donia 15ManagingEl-MazghounyPartnerAbouEl-FedaStreet, Zamalek, Floor 5, Unit 18, 11211 Cairo Tel: (+202) 2735 2678 / 2735 www.mazghouny.comd.elmazghouny@mazghouny.com2682 Competition & Antitrust Lawyer of the Year in Israel Tadmor Levy & Co. Shai HeadBakalofCompetition/ Antitrust 5 Azrieli Center, The Square Tower, 33rd–34th floors, 132 Begin Road, Tel Aviv Tel: www.tadmor.comshai@tadmor-levy.com+972-3-6846010 Shipping & Maritime Law Firm of the Year in Israel Harris & Co. Maritime Law Office Adv. Yoav Harris Managing Partner & Leading Litigator Shipping and Maritime Law | International Law | Commercial Litigation | Arbitration 16 Pal-Yam St., "Beit Shaarei Mishpat" Bldg. 5th floor, Haifa 3309523 Tel: www.lawships.com/enyoavh@maritime-law.co.iloffice@maritime-law.co.il+972.(0)4.845.4040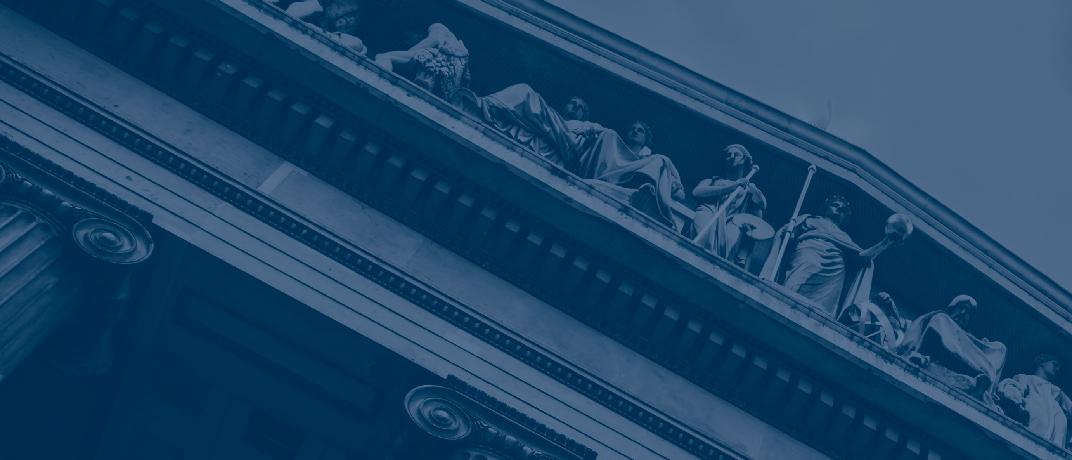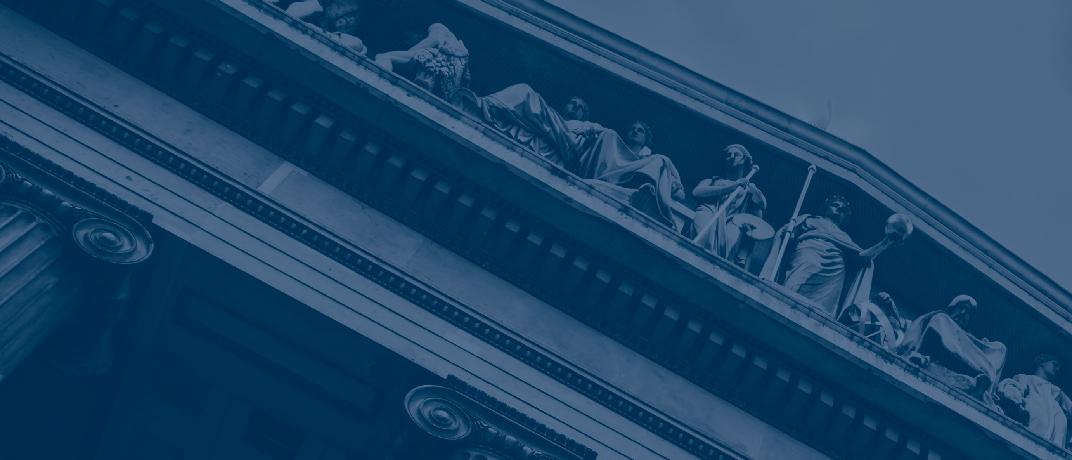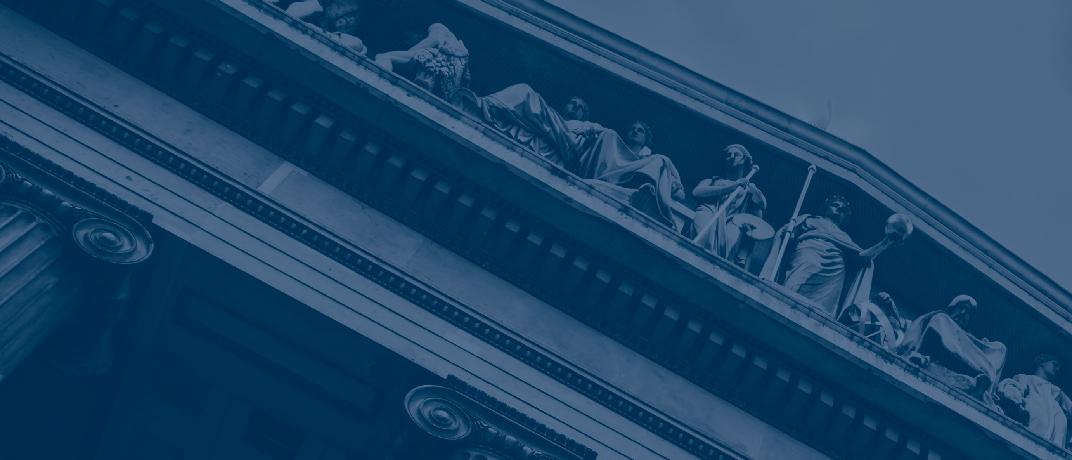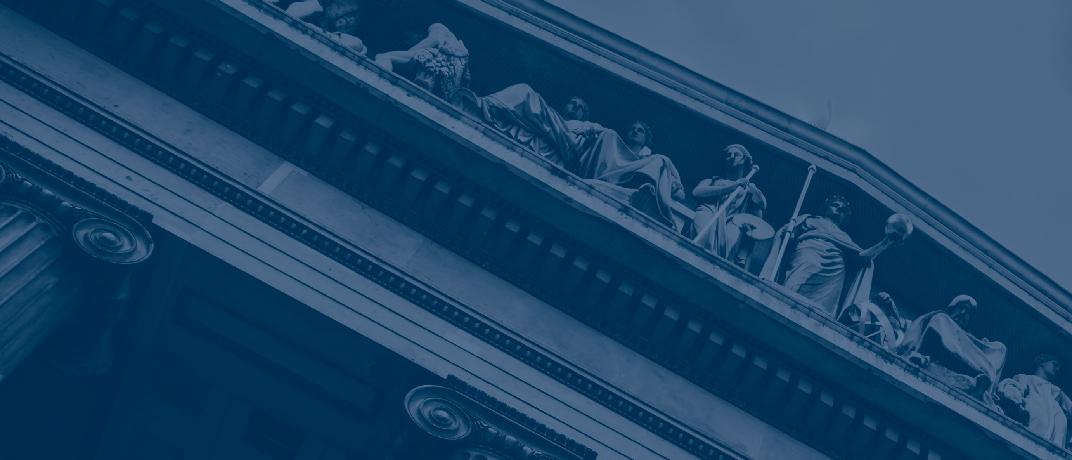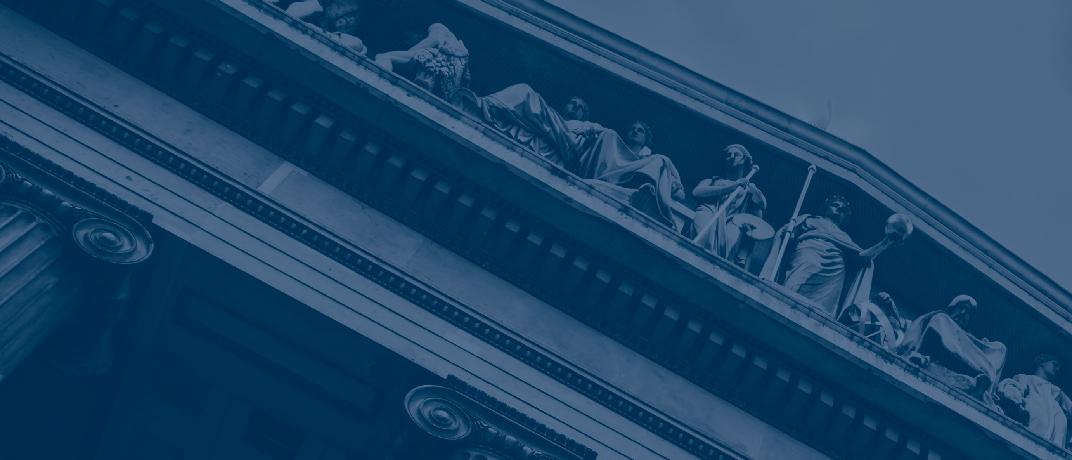 The Lawyer Network88 Arbitration Law Firm of the Year in Jordan Aljazy & (AdvocatesCo.and Legal Consultants) Dr. Omar M. H. Aljazy Managing Partner First Floor, Al Maani Building No. (4), Abdullah Al-Asbah Street, Al Shmeisani, Amman 11192 Tel: +962 6 www.aljazylaw.comoaljazy@aljazylaw.com5654477 Oil & Gas Law Firm of the Year in Libya Mr. Mazen Tumi, LLM Managing Partner Tel: +218 91 21 10 014; +218 91 00 16 256; +218 91 00 16 mmtumi@tumilawfirm.com257Tumi Law Firm Dr. Mohamed Tumi Tel:Founder+218 91 21 99 505; +218 91 00 16 256; +218 91 00 16 mtumi@tumilawfirm.com257 190 Khaled Ben Walid Street, Dahra, Tripoli, Libya www.tumilawfirm.com Mergers & Acquisitions Lawyer of the Year in Malawi Sacranie Gow & Co Shabir ManagingLatifPartner, Barrister at Law (the Hon. Society of Inner Temple) 2nd Floor, Realty House, Churchill Road, Limbe, Malawi postal address: P.O. Box 5133, Limbe, Malawi Tel: +265 888 825 www.sacgow.comshabir.latifsc@sacgow.com138 Corporate Law Firm of the Year in the MENA Region Khulaif AlEnezee Legal Counsel Co. Ziad MaazarManagingEl-KhouryPartnerStreet,Futuro Tower, Riyadh 11547, Saudi Arabia Tel: +966 56 993 www.ekplegal.comziad.elkhoury@ekplegal.com3337 In association with: Energy & Natural Resources Law Firm of the Year in Namibia SNC 8612ManagingShakwaIncorporatedNyambePartnerHoseaKutako Drive, Southport Building, 1st Floor, Unit 6A & B, Southern Industrial Tel: +264 61 303 www.snclawgroup.cominfo@snclawgroup.com111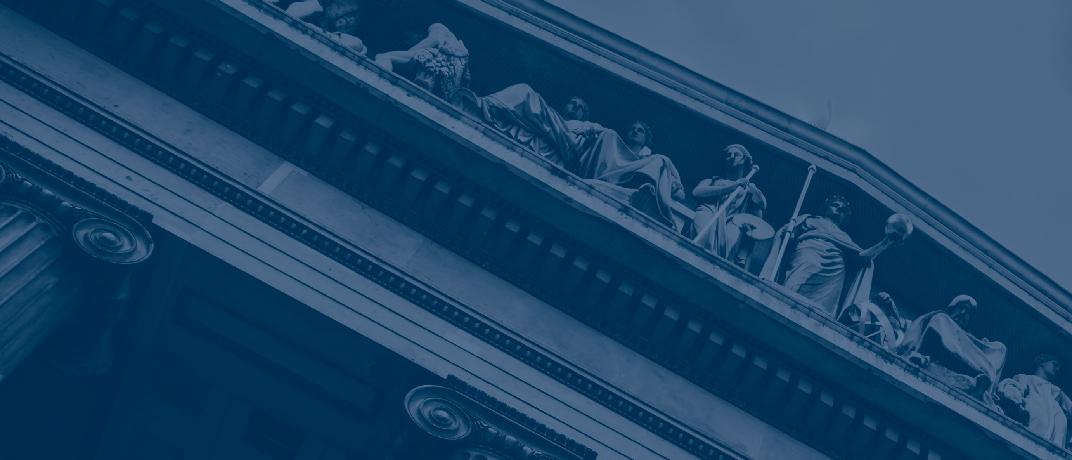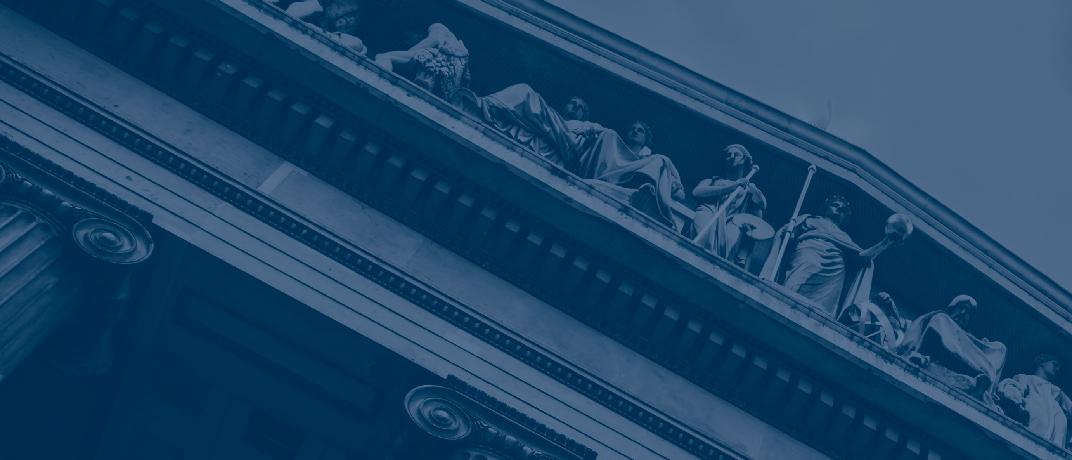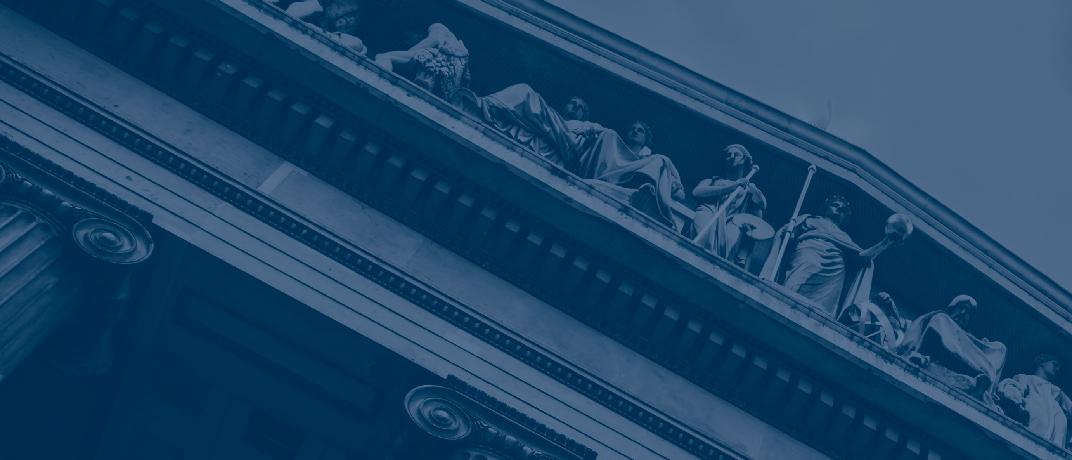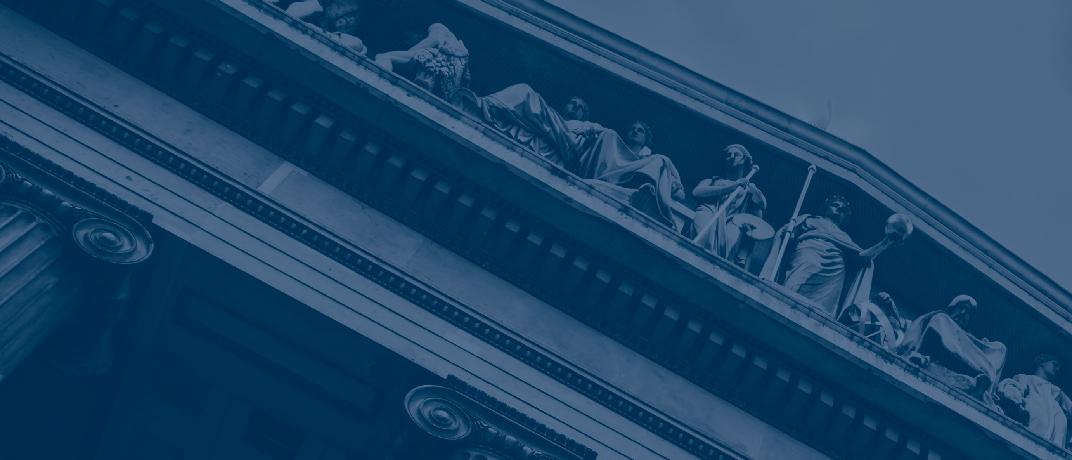 Annual Awards 2022 89 Competition Lawyer of the Year in South Africa Werksmans Attorneys Paul Director,CoetserHead of Competition The Central, 96 Rivonia Road, Tel:Sandton, 2146+2711535 www.werksmans.compcoetser@werksmans.com8290 Competition Litigation Lawyer of the Year in South Africa Fairbridges Wertheim Becker Lucinda www.fwblaw.co.zalucinda.v@fwblaw.co.zaMob:Tel:2DirectorVersterPybusRoad,Sandton+27(0)112680250+27(0)833456448 PPP Law Firm of the Year in South Africa Ledwaba Mazwai Attorneys Metja LedwabaPartnerLedwabaMazwai Building 141 Boshoff Street Nieuw Muckleneuk, Pretoria Tel: +27 (0)12 346 7313 mlm@law.co.za; www.ledwabamazwai.co.zametjal@lmz.co.za Banking and Finance Law Firm of the Year in Tunisia CABINET MRABET AVOCATS Mohamed Jed MRABET Attorney before the Supreme Court; Managing Partner Lake Leman Street, REGENCY Building Bloc C, 1st floor, Offices 106–107 Les Berges du Lac 1, 1053 Tel: +216 71 962 995; +216 29 908 890 www.mrabetlaw.comj.marbet@mrabet-avocats.com CABINETAVOCATSMRABET Banking & Finance Law Firm of the Year in Uganda Kampala Associated Advocates Dr. Sam Mayanja (Ph.D.) PlotPartner41 Nakasero Road, P.O. Box 9566 Tel:Kampala+25631 224 www.kaa.co.ugsmayanja@kaa.co.ug4102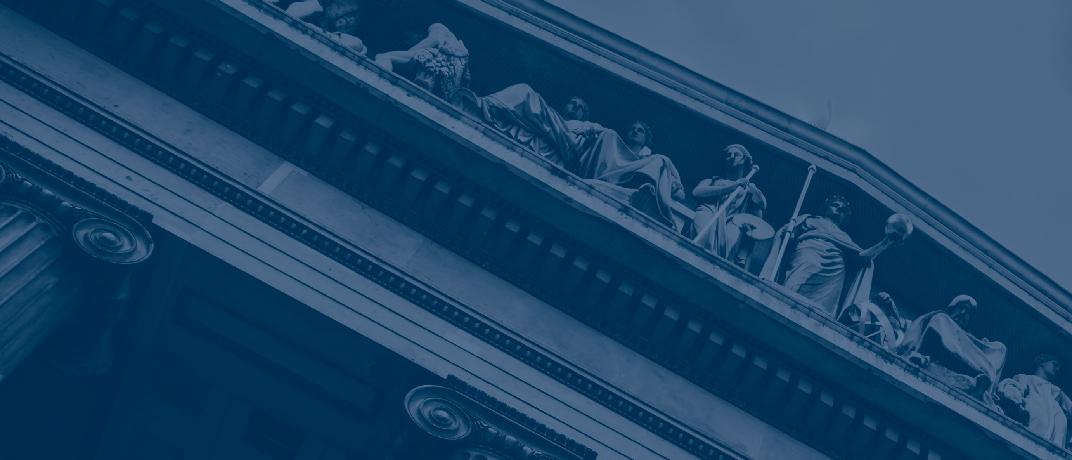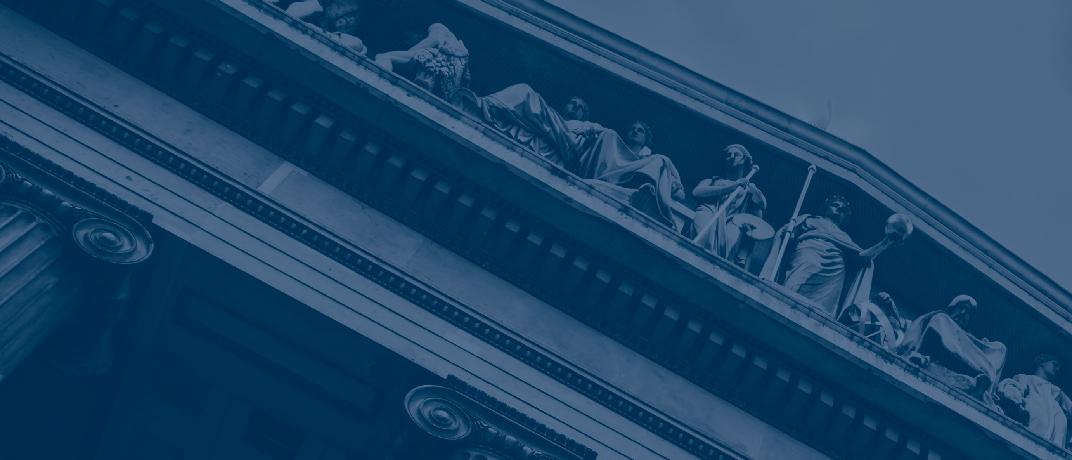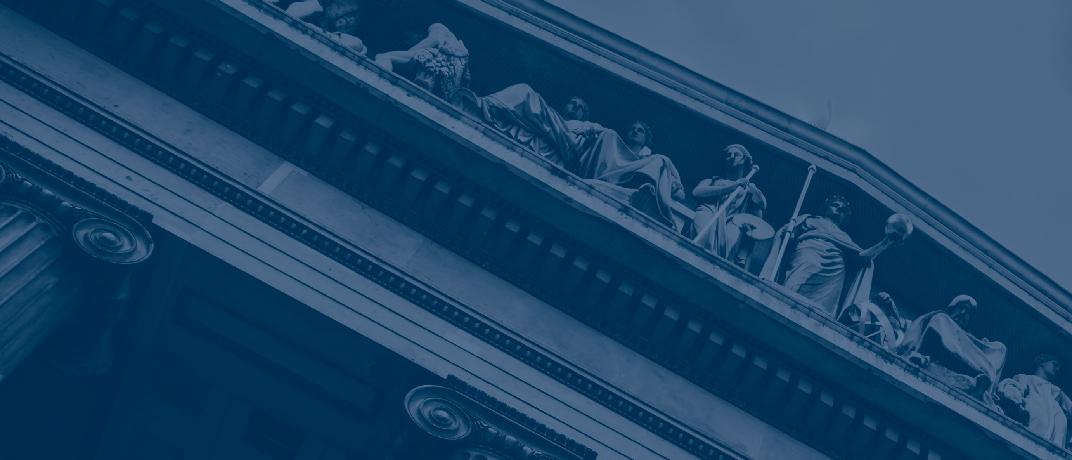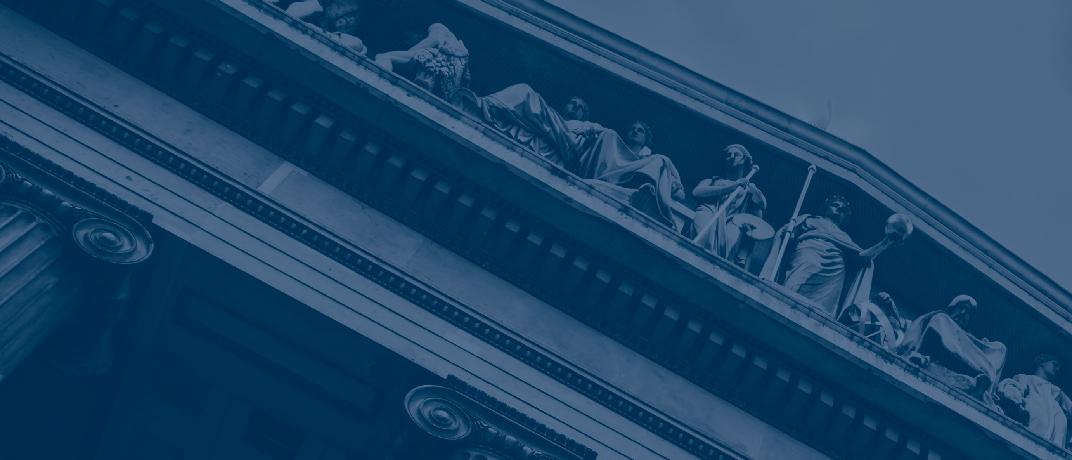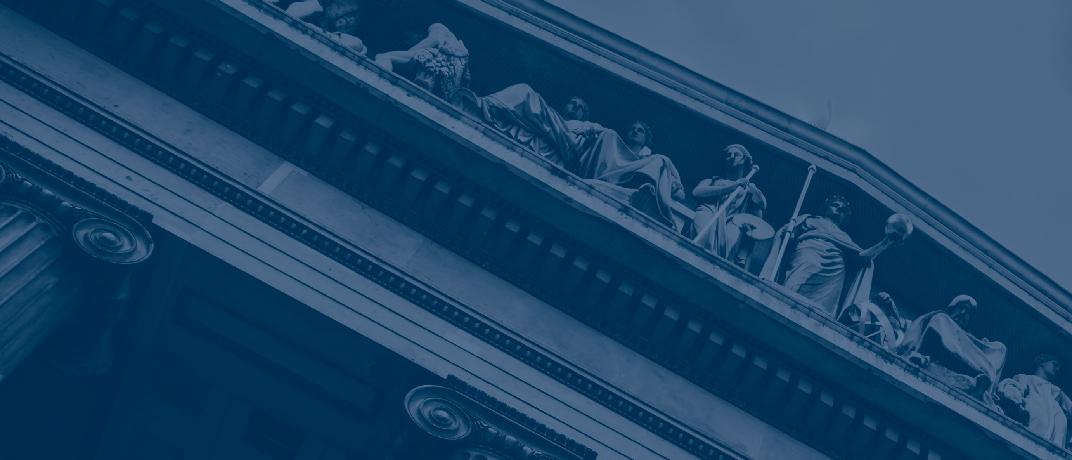 72.
Abecasis,
84. Astrea 27. Avv. Enrico Sirotti Gaudenzi – Studio Legale Sirotti Gaudenzi 30. B BADET LAW OFFICE 20. Bagnardi Law Firm, Giovanna 31. Baker McKenzie 56. Basilio Advogados 53. Beccar Varela 53. Beijing Tiantai Law Firm 71.
Anand and Anand
Arias
LLP 58.
Arnold & Porter
32.
Aljazy &
A–Z Index A
Co. (Advocates and Legal Consultants) 88.
ALSTON & BIRD
ADNAN
66.
74.
Bergeson,
Ashurst LLP
Asamura Patent Office, p.c.
SUNDRA & LOW 74. Africa Law Practice NG & Company (ALP NG & Co) 79. AGP LAW FIRM | A.G. PAPHITIS & CO. LLC 28. AK&P Law Firm 78. AlEnezee Legal Counsel Co., Khulaif 88. Alexandrou & Papatheodorou LLC 28.
55.
LLP 40. Black Pen Immigration 81. BLANK ROME LLP 71. Blum&Grob Attorneys at Law Ltd 32. The Lawyer Network90
Asai & Partners 65.,
Moura Marques & Associados, Sociedade de Advogados, SP, RL. 19.
Index BOGARU LAW FIRM, CHRISTIAN 31. Bomchil 35. BSA Ahmad Bin Hezeem & Associates LLP 83. C C. D. Messios LLC 9. CABINET MRABET AVOCATS 89. Cairncross & Hempelmann PS 51. Calzolai Law Firm 15. Campbells LLP 38. Canales 55. Caytons 29. Cedar White Bradley (CWB) 86. Chazai & Partners 87. CHRISTIAN BOGARU LAW FIRM 31. Clay Chapman Iwamura Pulice & Nervell 44. Cohen Clair Lans Greifer Thorpe & Rottenstreich LLP 47. Consortium Legal 55. D David Rechulski, Advogados 36. Deep & Far Attorneys-at-Law 68. DEL ROSAL, ADAME & SEGRELLES 21. Delion, Estudio 55. Demetriades Law Office, Lellos P 28. Dentons LEAD Advogados 87. Diggs & Sadler 50. Dimitrov, Petrov & Co 27. Dreyfus 29. Druces LLP 25. Annual Awards 2022 91
A–Z Index E Economic Laws Practice 73. Ehlers, Ehlers & Partner Rechtsanwaltsgesellschaft mbB 30. EJPrado – Consultoría Abogados 54. Ember & Border Law 54. Enrico Sirotti Gaudenzi, Avv. – Studio Legale Sirotti Gaudenzi 30. Epiq 57. Erismann Legal 32. Estudio Delion 55. Estudio Flores-Araoz Abogados 55. Exchange Chambers 28. F Fairbridges Wertheim Becker 89. Fellner Wratzfeld & Partner Rechtsanwälte GmbH 6. Flaherty & O'Hara, P.C. 49. Flores-Araoz Abogados, Estudio 55. G Gali Macedo & Associados / Next Lawyers 18. Gaudenzi, Avv. Enrico Sirotti – Studio Legale Sirotti Gaudenzi 30. Gillam Law Firm, The – A Professional Law Corporation 41. Giovanna Bagnardi Law Firm 31. Global Immigration Law 26. H Hahalis & Kounoupis, P.C. 30. Harris & Co. Maritime Law Office 87. Hermawan & Partners Law Firm, Kartika 63. Highgate Hill Solicitors 24. The Lawyer Network92
Koehler Fitzgerald
& Partners Law Firm 63.
Karagounis Hermawan
Law Firm 30. Kartika
Kampala
Kende Molnár-Bíró Katona
Khaitan Legal
LLC 48. KWR Karasek Wietrzyk Rechtsanwälte GmbH 27. L LC Lawyers LLP 72. Ledwaba Mazwai Attorneys 89. Leger & Shaw 45., 46. Lellos P Demetriades Law Office 28. Leung & Co, William KW 72. Lewis Brisbois Bisgaard & Smith LLP 56. LGM Advisors 61. Lobo Vilela – Advogado • 大律師 • Lawyer 74. LOWENSTEIN SANDLER LLP 52. Annual Awards 2022 93
& Talibuddin 75.
Kabraji
Attorneys-at-law 30.
Associates 72.
LLC 57.
Co. 88.
Index Hill Dickinson International 13. Hino Law and Patent Office 74. Holwell Shuster & Goldberg LLP 58. Hui Zhong Law Firm 71. I I.L.A. Pasrich & Company 72. K
Khulaif AlEnezee Legal Counsel
Kenneth Reich Law,
Associated Advocates 89.
A–Z Index M M&Y Personal Injury Lawyers 43. Marval O'Farrell Mairal 53. Mazghouny & Co 87. McCarthy Tétrault 54. McConnell Van Pelt, LLC - Attorneys at Law 56. Mori Hamada & Matsumoto 64. Motei & Associates 82. Mourant Ozannes 54. MRABET AVOCATS, CABINET 89. Murphy & McGonigle, P.C. 58. MZM Legal 73. N Nagashima Ohno & Tsunematsu 73., 74. Next Lawyers / Gali Macedo & Associados 18. O O'Farrell Mairal, Marval 53. ONTIER LLP 10. Orrick 23. P Pavestones Legal 80. Perkins Coie LLP 42. PG Legal 16. Pillsbury Winthrop Shaw Pittman LLP 56. PLANIT // LEGAL Rechtsanwaltsgesellschaft mbH 29. Potter Anderson & Corroon LLP 56. Puente & Asociados Estudio Juridico 54. The Lawyer Network94
Index Q Queiroz Advogados Associados 53. R Rechulski, Advogados; David 36. Reed Smith LLP 32. Reich Law, LLC; Kenneth 57. Riggi Law Firm 57. Ritch Mueller 39. Rodosthenous Charalambides Law Firm 8. ROSEN KAROL SALIS, PLLC 57., 58. S Sacranie Gow & Co 88. Sardelas Petsa Law Firm 14. Šavoric & Partners 28. Schneider Ruggiero Spencer Milburn LLP 37. Schoenherr 27. Shardul Amarchand Mangaldas & CO 62. Shearn Delamore & Co. 67. Sigma IPR 69. Siguion Reyna, Montecillo & Ongsiako 75. singer, kessler & partner. rechtsanwälte. 7. Sirotti Gaudenzi, Avv. Enrico – Studio Legale Sirotti Gaudenzi 30. Skadden, Arps, Slate, Meagher & Flom LLP 29. Skeppsbron Skatt 22. SLV Legal 31. SNC Incorporated 88. SONG LING & PARTNERS (FOUNDED 1994) 75. Spice Route Legal 73. Annual Awards 2022 95
A–Z Index Stibbe 27. Stolmár & Partner 12. Studio Legale Sirotti Gaudenzi – Avv. Enrico Sirotti Gaudenzi 30. Sydney Criminal Lawyers® 71. Sydney Walker Criminal Lawyers 71. T T&P Law Firm 70. Tadmor Levy & Co. 87. The Gillam Law Firm – A Professional Law Corporation 41. Tumi Law Firm 88. V Vilela, Lobo – Advogado • 大律師 • Lawyer 74. W Walker Morris LLP 32. Webster 53. Werksmans Attorneys 89. White & Case LLP 85. WIES & HERTZOG 17. William KW Leung & Co 72. Womble Bond Dickinson (US) LLP 58. Y YangMing Partners 75. The Lawyer Network96
Annual Awards 2022 97
The Lawyer Network Annual Awards 2022 www.thelawyer-network.com