Impact and ESG Report for the year ended 31 March 2022
Welcome to Cambridge Innovation Capital
Cambridge Innovation Capital (CIC) is a leading venture capital investor backing and building category-leading deep tech and life sciences companies.
Our focus on the Cambridge ecosystem, and unique relationship with the University of Cambridge, provide us with access to excellent investment opportunities.
We have now raised in excess of £0.5 billion from a geographically diverse range of institutional and strategic investors and currently manage a portfolio of more than 30 deep tech and life science companies in fields as diverse as surgical robotics, flexible electronics, microbiome science, genomic diagnosis, quantum computing software, peptide technology and AI decision-making software.
With our knowledge, experience and connections we support our portfolio and community to positively impact society, whilst remaining focused on our commercial objective to optimise value for our stakeholders.
We are delighted that Cambridge Innovation Capital derived so much value from taking part in the "Net Zero by 2038" executive education programme designed by UCIM in partnership with the Cambridge Institute for Sustainability Leadership. It is also hugely encouraging to see the subsequent progress the CIC team has made both internally and in engaging their portfolio on sustainability. We look forward to continuing to work with CIC and our community of fund manager partners to deliver our goal of achieving Net Zero by 2038.
TILLY FRANKLIN CEO AND CHIEF INVESTMENT OFFICER
Cambridge University Endowment Fund
>£0.5bn OF ASSETS UNDER MANAGEMENT INVESTED IN >35 PORTFOLIO COMPANIES ATTRACTED >£2.1bn OF CO-INVESTMENTS1
Private investment in our portfolio companies by third parties.
1
CAMBRIDGE INNOVATION CAPITAL
Why it matters
ANDREW WILLIAMSON MANAGING PARTNER MICHELLE LAMPRECHT HEAD OF CORPORATE AFFAIRS
Our financial support and guidance help pioneers in science and technology create companies that change the world for the better.
We care deeply that the innovations at the heart of our founders' businesses have the potential to positively impact people's lives. When we review an investment opportunity, we consider its social and environmental impact alongside an assessment of the financial merits of the business. The most attractive companies are those with a sustainable long-term business model with the potential to benefit society.
Cambridge has an entrepreneurial ecosystem which connects people, research, and business, drawing in talent and financial backing to fuel its progress. We support that progress by accelerating the consideration of impact and ESG factors within our companies' operations. Our work with partners, co-investors and the wider Cambridge community is helping to instil good ethics, values, and practice from an early stage.
We acknowledge that there is some overlap between impact and ESG reporting, but also a significant distinction. Impact reporting provides information on the ways that our investments create positive impact, particularly through the products and services that they may create and offer. Impact reporting highlights who benefits from these investments and to what extent.
ESG reporting provides information on the ways we identify, mitigate, manage, improve and report on environmental, social and governance factors and how we identify opportunities to drive operational good practice. In particular, we explain how we educate and support our entrepreneurs to develop robust carbon, governance and DEI (diversity, equity and inclusion) practices relevant to their operations.
We are delighted to issue our second Impact and ESG Report to highlight how we are performing against our objectives to support innovative businesses and impact society in parallel with our commercial imperatives.
CONTENTS
Welcome to Cambridge Innovation Capital IFC
Why it matters 01
We make a difference 02
Impact case studies
Cambridge GaN Devices 18
Congenica 20
Seldon Technologies 22
Our environmental, social and governance policies 24
United Nations Sustainable Development Goals 26
Impact Management Project 27
01 IMPACT AND ESG REPORT FOR THE YEAR ENDED 31 MARCH 2022
We make a difference ...
Cambridge Innovation Capital invests in companies with global ambitions to make a difference.
We are based in Cambridge and have built a team that is as strong on science and deeptech knowledge as it is on finance and entrepreneurship – closer to the founders and more familiar with their path.
Our focus on the Cambridge ecosystem and unique position, as a preferred investor for the University of Cambridge and co-founders of two accelerators, provide us with unparalleled access to the emerging opportunities in one of Europe's leading innovation hubs.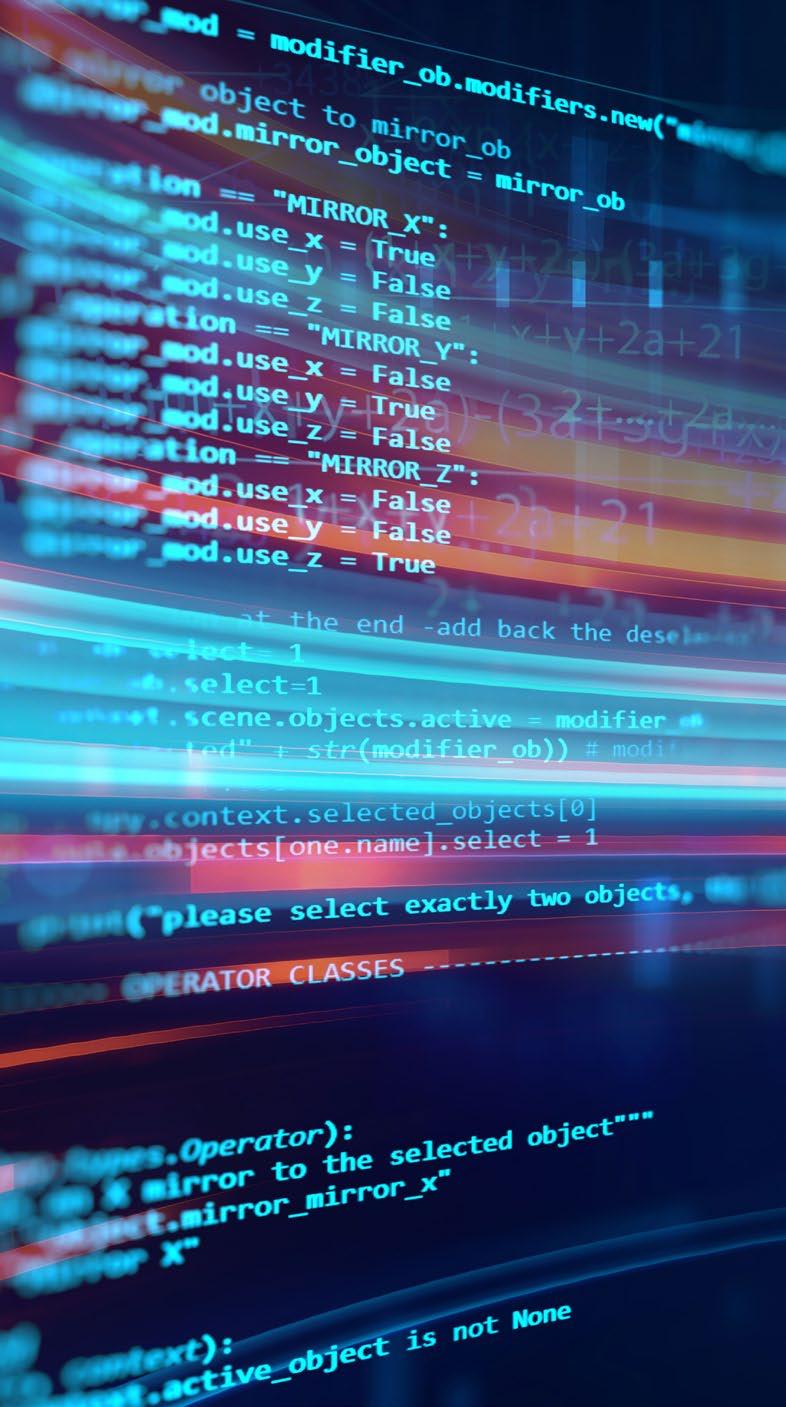 02 CAMBRIDGE INNOVATION CAPITAL
DEEP CONNECTIONS WITH LEADING RESEARCH INSTITUTIONS CO-FOUNDERS OF TWO CAMBRIDGE ACCELERATORS 3. WE BUILD GLOBAL, CATEGORY-LEADING COMPANIES 2. WE SELECT THE BUSINESSES WITH THE BEST POTENTIAL 4. WE CREATE SUSTAINABLE VALUE FOR OUR STAKEHOLDERS 1. OUR UNIQUE ACCESS HELPS US TO SOURCE OPPORTUNITIES 03 IMPACT AND ESG REPORT FOR THE YEAR ENDED 31 MARCH 2022
...Through a clear impact strategy...
CIC invests in entrepreneurial founders building category-leading, global businesses based on intellectual property developed in, or connected with, Cambridge. Incorporating ESG principles into our investment practice ensures alignment with our core values and broader societal objectives and, we believe, will enhance financial returns for our investors over the long term.
SOFTWARE PLATFORMS
Next-generation AI technologies
Edge and cloud computing
Quantum computing
By enabling the transition of innovation and entrepreneurship into global businesses, our portfolio companies are expected to deliver a positive impact, both in terms of their product and service offerings and by the businesses themselves.
Our businesses are active in a wide range of technologies, bringing benefits to health and prosperity, and helping in the transition to a more sustainable, better connected world. We endeavour to understand and capture these benefits and, where possible, explore opportunities to enhance the impact of each business in line with our commercial imperatives.
SOFTWARE APPLICATIONS
Internet of Things, RFID, NFC
AI for audio, speech and business intelligence
Digital therapeutics and pathology
HARDWARE APPLICATIONS
Robotics
Medical devices
Liquid biopsy
THERAPEUTICS
Small and large molecules
Gene therapies Cell therapies
04 CAMBRIDGE INNOVATION CAPITAL
As an anchor institution in the Cambridge ecosystem, we seek to demonstrate leadership in our investment practice. We work with our partners and co-investors in Cambridge, and the broader innovation ecosystem, to accelerate the incorporation of ESG issues into portfolio company operations. We are a signatory of the United Nations Principles for Responsible Investment, which advocate for a transparent and evidence-based investment and stewardship process, and a signatory of the Investing in Women Code, a commitment by financial services firms to improve female entrepreneurs' access to tools, resources and finance.
Our investment process includes a review of the potential reach and depth of impact of the innovation, including the anticipated number of customers and the likely effect of the innovation on people and, where relevant, on the environment and lowcarbon economy. We also estimate the expected impact on employment including, where relevant, the quality and diversity of employment. Given the early stage nature of our investments, these can only be broad estimates based on assumptions relating to the likely success of an innovation, the market opportunity and competing technologies/solutions, but the analysis provides an indication of the potential for positive impact.
In some cases, our review identifies no specific impact interventions and concludes that the portfolio company will achieve the greatest impact simply by continuing its existing trajectory.
In other cases, our review identifies specific opportunities for enhancing impact, perhaps by focusing on particular markets, targeting an unmet market, improving the diversity of the company's board and/or employees or managing risks in the supply chain.
In most cases, these are areas to be addressed at a specific time in the company's development or over time as a company scales, employs more people and broadens its markets.
We also seek to identify any ESG risks associated with a company's activities. This includes risks relating to the company's own operations, as well as potential risks in its supply chain. Where we consider that the ESG risks could be material (either currently or when the business is scaled up), we work with the portfolio company on an action plan to mitigate, manage and report those risks.
Our investment process incorporates consideration by the Investment Committee of ESG issues in each investment decision, including new investments, follow-on investments and exits. We also collect data from our portfolio companies on a periodic basis to help monitor their progress.
...And responsible approach to investment...
ANNUAL REPORT AND ACCOUNTS FOR THE YEAR ENDED 31 MARCH 2022
05 IMPACT AND ESG REPORT FOR THE YEA
...to deliver tangible results...
We identified the following areas for improvement in our Impact and ESG Report for the year ended 31 March 2021:
• the number of portfolio companies that have an ESG policy, track ESG matters internally or have appointed someone to be responsible for ESG matters;
• the number of companies that have an environmental policy or can provide an estimate of their CO2 footprint;
• the number of full-time equivalent employees and senior leadership team that identify as female; and
• the number of companies that require gender and ethnic diversity on all recruitment shortlists, including board composition.
We have worked hard to address these areas for improvement, in addition to progressing other important aspects of impact and ESG, by:
• creating an ESG Toolkit (see opposite) to guide our early-stage businesses in the identification, management and monitoring of the ESG risks in their operations and also in the articulation, measurement and reporting of the positive impacts that are generated by their activities;
• providing guidance on how to carry out a materiality assessment to help identify the appropriate workstreams according to the stage of the business;
• augmenting the toolkit with a programme of education and engagement including events, workshops and roundtable discussions;
• highlighting and celebrated success through company case studies and presentations; and
• sharing best practices with our peers through ESG_VC, BVCA and other groups.
As a result of these actions, we have made good, overall progress. We recognise there remains scope for further improvement and we will continue to work with, and support, our portfolio companies to achieve this.
06 CAMBRIDGE INNOVATION CAPITAL
Put basic accounting systems in place Establish the ESG and/or impact expectations of the finance provider Consider the overall approach to ESG and impact whether A (avoids harm), B (benefits stakeholders) or C (contributes to solutions) Put basic HR in place such as staff contracts Put basic H&S guidelines in place to protect staff Adopt basic HR and health & safety policies D&O insurance, Anti Corruption & Bribery Policy, GDPR Policy Establish whether there are any specific environmental or social risks to be mitigated or managed Decide on the company's position on creating positive impact, whether as a deliberate and intentional focus or primarily as a mapping exercise Understand the direct environmental footprint of the company particularly greenhouse gas emissions, water usage and waste, and decide what needs to be monitored, and potential offsets Understand the social and environmental risks in the supply chain and consider effect on sourcing decisions Undertake ESG due diligence on suppliers, include commitments on ESG in contracts Articulate the positive impact of operations Identify beneficiaries, depth of impact, company contribution to that impact Map impacts against SDGs Select metrics for reporting on ESG and impact to employees, customers, investors and wider stakeholders Decide whether to set targets in any area Consider the individuals and organisations that have interest in or influence on your company, and plan how best to engage with and report to them Prepare the Annual Financial Report and consider whether to include ESG and impact narrative, case studies or data Consider diversity and inclusion for Board appointments Review the ESG risks to assess whether any new risks have emerged as a result of the expansion of operations External audit and Audit & Remuneration Committees Code of Ethics and/or Code of Conduct when >100 employees Periodic customer and stakeholder satisfaction surveys Consider whether the marketing and branding or the product or service will have an ESG or impact component Put more formal ESG policies in place, reflecting identification, management and reporting of risk in key areas Consider diversity, equity and inclusion strategy Establish business Articulate strategy and mission Hire staff Source finance Start operations Set up supply chains Develop marketing and branding Grow staff numbers beyond 10 Formalise supply chain contracts Develop ESG and impact positioning Assess stakeholders Publish reports Constitute a more formal Board Expand operations ESG TOOLKIT STEP PLAN IMPACT AND ESG REPORT FOR THE YEAR ENDED 31 MARCH 2022 07
ANNUAL SURVEY OF OUR PORTFOLIO COMPANIES
We work with ESG_VC1, an industry-wide initiative to help early-stage companies and their investors understand, measure, and improve their ESG performance. We have adopted the ESG_VC Measurement Framework to review the individual and aggregate performance of our portfolio and identify areas for improvement. The aggregate results from this year's survey are presented below.
OVERVIEW ENVIRONMENTAL Surveyed Responded 23 23 2022 2021 35% 17% 2022 2021 87% 38% IN 2022 35% OF RESPONDENTS HAVE EITHER CALCULATED THEIR CARBON FOOTPRINT OR PLAN TO DO SO WITHIN 12 MONTHS. THIS COMPARES TO 2021 WHEN ONLY 17% OF RESPONDENTS HAD AN ENVIRONMENTAL POLICY OR COULD PROVIDE AN ESTIMATE OF THEIR FOOTPRINT 87% (2021: 38%) OF RESPONDENTS HAD AN ESG POLICY OR HAD APPOINTED SOMEONE TO BE RESPONSIBLE FOR ESG MATTERS WE SURVEYED 23 OF OUR ACTIVELY MANAGED PRIVATE COMPANIES AND EVERY ONE PROVIDED A RESPONSE 08 CAMBRIDGE INNOVATION CAPITAL 1 esgvc.co.uk
AREAS FOR IMPROVEMENT
SOCIAL GOVERNANCE 2022 2021 70% 45% 2022 2021 57% 52%
22% of companies have, or plans to have within 12 months, sustainability as a regular item on the board agenda
22% of companies have implemented, or plan to implement withiin 12 months, carbon offsetting tools or initiatives to offset carbon emissions
equivalents
35% (2021: 18%) of respondents already have, or plan to have within 12 months, a recruitment programme that reaches people from diverse backgrounds On average, only 9% of board members identify as female and only 9% of companies have a diversity target for board composition Parental policy 65% OF COMPANIES OFFER ENHANCED PARENTAL LEAVE AND RETURN TO WORK INITIATIVES Staff well-being 100% OF EMPLOYEES EARN THE LIVING WAGE OR HIGHER 91% OF COMPANIES OFFER, OR PLAN TO OFFER WITHIN 12 MONTHS, MENTAL HEALTH SUPPORT 87% OF RESPONDENTS OFFER HEALTH CARE BENEFITS TO ALL EMPLOYEES 96% OF COMPANIES HAVE A COMPANY OPTION/PROFIT SHARE SCHEME 70% (2021: 45%) OF COMPANIES HAD A CORPORATE CODE OF ETHICS/GOOD BUSINESS CONDUCT POLICY IN PLACE 57% (2021: 52%) OF RESPONDENTS HAD MECHANISMS IN PLACE TO MEASURE CUSTOMER OR OTHER STAKEHOLDER SATISFACTION BOARD OVERSIGHT ACROSS ALL RESPONDENTS THERE WAS AN AVERAGE ESG_VC SCORE OF 59% FOR BOARD OVERSIGHT, WHICH INCLUDES INDEPENDENT BOARD MEMBER REPRESENTATION AND REGULARITY OF MEETINGS IMPACT AND ESG REPORT FOR THE YEAR ENDED 31 MARCH 2022 09
Only
Only
35% (2021: 33%) of full-time
and 24% (2021: 21%) of the senior leadership team identify as female
INIATIVES
ARISING FROM THIS YEAR'S SURVEY
Further to the annual survey of our portfolio companies, we have embarked upon several initiatives, as set out below, to help address the areas for improvement.
A continued programme of education and engagement around all aspects of Impact and ESG.
A pilot decarbonisation programme to:
• measure each company's carbon footprint (scopes 1–3);
• provide advice and guidance on initiatives to reduce carbon emissions as the company scales; and
• attain industry-specific sustainability certification or accreditation.
Further materials and discussions around DEI (diversity, equity and inclusion) to improve:
• diversity representation on senior teams and boards;
• gender and ethnic diversity on recruitment shortlists; and
• regular DEI training for all staff
CIC's ongoing support to help Origami to develop, refine and implement its ESG strategy has been excellent. In particular, we found CIC's recent ESG workshop and toolkit incredibly valuable. The scoring system enabled us to assess our current ESG practices and made a number of helpful recommendations regarding potential ESG-related improvements that we could undertake. It's been a great exercise to test and refine our ESG strategy, especially our priorities over the next 12 months.
MATT KENDALL GENERAL COUNSEL, COMPANY SECRETARY & HEAD OF ESG
Origami Energy
CAMBRIDGE INNOVATION CAPITAL 10
...by Living our values...
How we conduct ourselves and how we do business is extremely important to everyone at CIC. We strive to be good citizens and successful business partners, whilst achieving the best results.
We believe our values will help us build a prosperous and sustainable future, enhance financial returns and have a positive impact on our stakeholders. These values were developed by our amazing team and truly characterise what it means to be part of CIC.
WE WANT TO ACHIEVE THE EXTRAORDINARY
We think big and believe anything is possible
We seek to be the best at what we do
We are pioneers, we are bold
BUT NOT AT ANY COST
We are committed to doing the right thing, even when no one else is looking
We speak with honesty, think with sincerity, act with integrity
WE HAVE A PASSION FOR LEARNING AND KNOWLEDGE
We are a people business and our success is built on enabling the growth and development of our team
We seek to ensure all members of our team are effective and fulfilled in their work
AND KNOW WE ARE STRONGER TOGETHER
We use our combined resources, internally and in the Cambridge ecosystem, to get the best results
We pride ourselves on our ability to collaborate across sectors and markets
12 CAMBRIDGE INNOVATION CAPITAL
We celebrate different views and seek to avoid hierarchies
Each person on our team matters and plays an important role in our organisation's success
AND TAKE PRIDE IN GIVING SOMETHING BACK
As individuals and an organisation, we can make a real difference to the future, our community and the environment
We contribute positively to the Cambridge ecosystem, making it a great place to work, live and thrive
WE WANT A CULTURE WHERE EVERYONE CAN BE THEMSELVES
13 IMPACT AND ESG REPORT FOR THE YEAR ENDED 31 MARCH 2022
...through our actions...
Cambridge Science Centre (CSC) is an educational charity based in Cambridge that wants every young person to enjoy and explore STEM (Science, Technology, Engineering and Mathematics). CSC provides unique hands-on, interactive experiences, shows and activities, which are delivered by professional science communicators.
We are delighted to support CSC in the important work they do for young people in Cambridge and beyond. Our sponsorship has helped them to return to full capacity following the strains of the pandemic on their workforce, and to continue to thrive and develop the innovators of the future – people who will one day have the potential to change lives and make their mark on the world.
4/10
UK EMPLOYERS HAVE PROBLEMS RECRUITING STAFF WITH STEM SKILLS, BUT BY AGE 11 MOST YOUNG PEOPLE ARE ALREADY TURNED OFF SCIENCE1
+300,000
YOUNG PEOPLE HAVE BEEN EXCITED ABOUT SCIENCE BY CSC IN THE LAST TEN YEARS1
1 cambridgesciencecentre.org 14 CAMBRIDGE INNOVATION CAPITAL
The Investing in Women Code is a commitment by financial services firms to the advancement of female entrepreneurship through improving female entrepreneurs' access to tools, resources and finance.
LSX Female Founders was founded to connect women entrepreneurs in the health and life science field with investors as well as offer mentorship from relevant industry professionals.
We are committed to supporting diversity within the industry. Our ESG initiatives emphasise our own targets in advancing equality and inclusion within CIC, particularly through recruitment where gender and ethnic diversity is part of all shortlisted positions.
As a founding partner of LSX Female Founders, we are pleased to have the opportunity to make a greater impact on diversity in the industry at a much larger scale. Together with our fellow founding partners, we can offer a combined network of over 10,000 investors to support the progression of new businesses.
less than 1/3
WOMEN ACCOUNT FOR LESS THAN A THIRD OF ENTREPRENEURS AND YET DELIVER TWICE AS MUCH REVENUE PER DOLLAR INVESTED THAN THEIR MALE PEERS1
1% of investment
WOMEN ARE PARTICULARLY UNDERREPRESENTED IN VENTURE CAPITAL. EVEN WHEN THEY DO CREATE A START-UP, WOMEN FIND IT CHALLENGING TO SECURE FUNDING. EUROPEAN FEMALE ENTREPRENEURS PULLED IN JUST 1% OF VENTURE CAPITAL INVESTMENT IN 20211
1 European Investment Bank, March 2022.
15 IMPACT AND ESG REPORT FOR THE YEAR ENDED 31 MARCH 2022
As a Series A investor, we are often the first institutional investor to invest in a company. This provides us with an ideal opportunity to instil best practices at an early stage.
OUR THEORY OF CHANGE
Our theory of change shows how we seek to: support the development of innovation and entrepreneurship in the Cambridge ecosystem; invest in entrepreneurial founders building category-leading, global businesses; and achieve enhanced financial returns for our investors by investing in best-in-class companies and supporting the growth of those companies with
the resources available. Beyond that, it shows how we seek to have a positive impact on society.
We have selected the United Nations Sustainable Development Goals (SDGs) as a framework to consider the potential impact of our investment and also to encourage certain behaviours in our portfolio companies.
...and focusing on positive impact.
To ensure healthy lives and promote well-being
To ensure inclusive and equitable quality education and promote learning opportunities
To promote sustained, inclusive and sustainable economic growth, full and productive employment and decent work
To build resilient infrastructure, promote inclusive and sustainable industrialisation and foster innovation
To build resilient infrastructure, promote inclusive and sustainable industrialisation and foster innovation
To achieve gender equality
To reduce inequality
To ensure responsible consumption and production
THE SDGS THAT WE ASPIRE TO FULFIL THROUGH OUR CORE INVESTMENT ACTIVITIES ARE
WE ALSO AIM TO ENCOURAGE CERTAIN BEHAVIOURS WITHIN OUR PORTFOLIO COMPANIES BY FOCUSING ON
16 CAMBRIDGE INNOVATION CAPITAL
CHALLENGES OUTCOMES ACTIVITIES OUTPUTS
Insufficient support for entrepreneurial innovation
Insufficient funding for early stage companies
Low success rate for early stage companies
Innovations that can deliver value to society may not find a way to scale
Lack of diversity in entrepreneurs and employees may result in missed opportunities
Deep engagement with the Cambridge ecosystem
Early stage assessment of potential reach and depth of impact
Investment and other support for entrepreneurs and their businesses
Strategic support to help build sustainable businesses
Encourage wider diversity in entrepreneurs and employees of portfolio companies
Development and commercialisation of impactful innovations
Maintain a balanced and diversified portfolio
Facilitate access to capital through building investment syndicates
Opportunities identified for impact enhancement aligned with commercial goals
Identify best practices within the portfolio
Enable visionaries to build global, category-leading companies
Deliver enhanced financial return for our investors Attract more investment into our portfolio companies
Cross-fertilise ideas and people within the portfolio to enhance outcomes
Share and promote best practice within the portfolio
Creation ofemployment healthcareandtechnology
Benefitstosocietythrough solutions
Improved
andlearning Improveddiversity
Reduce d e n v i r o tnemnla i m p a c t I m p a c t S D G s
education
overtime
17 IMPACT AND ESG REPORT FOR THE YEAR ENDED 31 MARCH 2022
CAMBRIDGE G aN DEVICES IMPACT
CASE STUDY
DARE TO INNOVATE DIFFERENTLY IMP RATING: B – BENEFIT STAKEHOLDERS
By working with GaN, I want to make an impact - an impact on society, on the people, on the employees' lives, on the new generation. Thanks to CIC's support and their knowledge of the semiconductor market, CGD will be able to expand its product portfolio, establish a presence in the US, and increase its market share to maximise the impact of the technology worldwide.
GIORGIA LONGOBARDI FOUNDER AND CEO
COMPANY DESCRIPTION
Cambridge GaN Devices (CGD) is a fabless semiconductor company that designs, develops and commercialises power devices based on the most energy-efficient semiconductor, Gallium Nitride (GaN), to make greener electronics possible.
Delivering effortless energy-efficient GaN solutions – that was the beginning of the most exciting journey we have ever initiated. A journey where challenges and hurdles are overcome by thinking differently, and with a commitment and willingness to make an impact. A journey that has been taken by the most driven and knowledgeable team we could ever dream of. At CGD, we aim to deliver the highest quality and highest performance semiconductor devices and integrated circuits for a new generation of power systems where reducing the energy losses is the core aim.
18 CAMBRIDGE INNOVATION CAPITAL
Credit for photo of Giorgia Longobardi: Still Vision
It works simply. It simply works. ICeGaNTM technology targets outstanding efficiency with compact solutions and enhanced reliability, through easy to-use power transistors. We put leading-edge innovation in wide-bandgap devices at the forefront of our mission, applying deep science from our roots in Cambridge University and close engagement with customers, investors, partners and employees. It is not just about GaN. Our identity and respect for the environment goes well beyond our products
IMPACT THESIS
The environment is demanding answers to the world's most significant challenges. Socio-economic factors and advances in technology are driving energy use and electricity spending.
Climate change, populations growth, urbanisation and digital transformation are among the megatrends responsible
for energy consumption predicted to increase by 14% by 2050 in the IEA 2020 World Energy Outlook by McKinsey. With the <1.5°C temperature increase target set by the Paris agreement, more global economies establish reduction policies to achieve net zero CO2 emission by 2050.
Energy-efficient, power dense and miniatured devices push the growth of GaN-based solutions. At CGD, we are passionate about cutting-edge technology. We strive to solve our customers' design challenges, enabling their end products to achieve maximum performance with advanced and easy-to-drive products that deliver on the promise of energy efficiency in consumer electronics, industrial, automotive markets.
By far the largest market, consumer will continue to grow >45%, mostly driven by mobile adapters and chargers.
Supporting the digital transformation, datacenters will grow at 66% CAGR. The automotive segment´s expected growth is >100% CAGR driven by CO2 emissions regulations.
IMPACT SUMMARY
Among all the other semiconductor markets, the GaN market is the fastest growing with a 50% CAGR, thanks to the highest electrical efficiency that GaN has demonstrated it can achieve. Vast adoption of ICeGaNTM based power converters in areas such as data centres can contribute to save up to 12TWh of electricity and 9 million metric tons of CO2 per year by 2030, equivalent to the green house emissions of more than 20 million barrels of oil consumed, thus contributing to <1.5°C temperature increase target by 2050 set by the Paris Agreement1
19 IMPACT AND ESG REPORT FOR THE YEAR ENDED 31 MARCH 2022
CamGan technology
1 CGD calculations and main market reports
CONGENICA IMPACT CASE STUDY
ENABLING PRECISION MEDICINE AT SCALE
We see a future where precision medicine – an approach that considers an individual's genetic make-up to accurately diagnose and treat them –is available to all. With support from CIC, we have developed a proprietary, world-leading platform capable of driving complex genetic data to be used ubiquitously for rapid analysis, diagnosis and treatment, with lowest burden on healthcare systems. We have been at the forefront of genomics medicine in the UK, which is a global leader in the adoption and use of genomics in everyday medicine. As the exclusive clinical decision support platform provider to the NHS, and working with national genomic projects, academic medical centres and clinical labs around the world, we are now perfectly placed to enable yet more countries across the globe to benefit from our software and the reality of precision medicine.
ROB DENISON CEO
COMPANY DESCRIPTION
Congenica is a digital health company that harnesses the power of genetic data to drive precision medicine worldwide, empowering researchers and clinicians to provide life-changing answers. Congenica's platform aids clinical decision support and, when used alongside its Clinical Interpretation Services, Congenica helps to deliver a future where clinical genomics is fully integrated into healthcare.
Leveraging pioneering technology and automation, Congenica's highly scalable and flexible platform can be employed in all areas of human disease where genomic information is key to unlock actionable insights. A recognised leader in the genomic analysis of rare diseases and inherited cancer, Congenica's platform is the only product of its kind that has received the CE Mark under the In Vitro Diagnostics Directive.
Congenica is now expanding its platform to also offer a fully automated oncologyfocused end-to-end solution. The Precision Oncology Platform will provide clinical reporting including treatment recommendations based on the genomic profile of tumours in patients with cancer.
IMP RATING: B – BENEFIT STAKEHOLDERS 20 CAMBRIDGE INNOVATION CAPITAL
Based on pioneering research from the Wellcome Sanger Institute and the UK NHS, Congenica has a global footprint supporting national health systems, leading international laboratories, academic medical centres and biopharmaceutical companies. It is also the exclusive clinical decision support partner for the NHS Genomic Medicine Service.
IMPACT THESIS
Ever since the completion of the Human Genome Project for US$2.7 billion in 2003, there has been a belief that reducing the cost of sequencing to under US$1,000 would make the promise of truly personalised, or precision medicine, a reality. However, the costs and time required for sequencing and data interpretation made even next-generation sequencing ("NGS") challenging for use in the clinic.
Moreover, while in recent years, the advances in technology-enabled NGS of whole genomes to be conducted at population scale as demonstrated by the UK 100,000 Genomes Project, the ability to analyse and interpret NGS data and its significance for an individual has failed to keep pace with the increased ability to generate genomic data.
The greatest cost in NGS remains the sequencing, but the interpretation of data is by far the most time consuming and resource-heavy step in the process.
Sequencing a single whole genome generates between 100–200GB of data. It is estimated that, by the end of 2025, the amount of genomic data generated per year will exceed 40 exabytes (40 million terabytes). Therefore, it is crucial that genetic analysis platforms can scale to meet the extreme demands of analysing such large volumes of data.
IMPACT SUMMARY
The UK's 100,000 Genomes Project was launched by David Cameron in 2012, with the goal of harnessing whole genome sequencing technology to uncover new diagnoses and improved treatments for patients with rare diseases and inherited cancer. As a result, the UK became the global first nation to apply whole genome sequencing at scale in direct healthcare, as well as providing access to highquality, de-identified clinical and genomic data for research aimed at improving patient outcomes.
Genomics England subsequently selected Congenica as the exclusive clinical decision support solution for the UK NHS Genomic Medicine Service, following an extensive and competitive tender process involving the leading global providers of genomic data analysis solutions.
Congenica's platform rapidly transforms whole genome, whole exome and gene panel data into actionable information, enabling clinicians to improve diagnostic yield and case throughput. It also maximises workflow efficiency and increases confidence in diagnoses. Using the Congenica platform, Genomics England is able to now process an unprecedented 2,700 whole genomes per week.
Since its implementation, Congenica has helped Genomics England to achieve:
• 95% reduction in manual data processing/interpretation costs;
• 20x faster analysis and interpretation (from 20 hours to 30 minutes from data to report); and
• 50% increase in diagnostic yield.
Congenica works with other national genome projects and provides whole genome services to the Hong Kong Genome Project ("HKGP"), the first large-scale genome sequencing initiative in Hong Kong. Outside national genome projects, Congenica works with diagnostic laboratories and healthcare organisations around the world.
21 IMPACT AND ESG REPORT FOR THE YEAR ENDED 31 MARCH 2022
We are enabling the rapid deployment of machine learning models so organisations can tackle their most important challenges and pass on critical improvements and benefits to consumers. CIC's expertise and support has helped us realise our mission to democratise this technology and accelerate the adoption of machine learning.
ALEX HOUSLEY CEO
COMPANY DESCRIPTION
Seldon's mission is to accelerate the adoption of machine learning to improve business performance and manage risk. To achieve mass uptake, it's essential to democratise technologies that were previously the preserve of tech giants –to put them in everyone's hands. In 2015, Seldon launched its first open-source release which has become one of the world's most popular machine learning platforms. A year later, as part of Barclays Techstars, we began building applied artificial intelligence use cases alongside the brightest minds in finance and technology. Today, we host TensorFlow London, a community of over 1,600 data scientists and machine learning enthusiasts, and we are a guest advisor to the UK's All-Party Parliamentary Group for Artificial Intelligence.
IMPACT THESIS
Machine learning is a subcategory of artificial intelligence, where data are used to train a computer to make a decision based on previous results. The learning element is unique as these models will continue to retrain themselves over time as they provide more results. Machine learning enables organisations to make decisions faster than a human could and often at a higher rate of accuracy.
DEPLOY, MONITOR AND EXPLAIN MACHINE LEARNING MODELS. WITH THE WORLD'S LEADING MLOPS PLATFORM IMP RATING: A – ACT TO AVOID HARM 22 CAMBRIDGE INNOVATION CAPITAL
SELDON TECHNOLOGIES IMPACT CASE STUDY
The MLOps process can be challenging for enterprises. The data science teams are tasked with the training of the models but the deployment and monitoring of these requires a different set of skills. It is the job of the machine learning engineers to build the infrastructure that supports the model, deploy it to production, and provide ongoing maintenance. Seldon's product bridges the gap between these two skillsets, allowing for more effective collaboration and a more successful artificial intelligence program.
Seldon's software increases the speed of deployment, enabling its customers to report an average gain of 84% on productivity, taking the deployment time for these companies from months to minutes, enabling tangible benefits, such as improved safety and better pricing, to be passed onto consumers.
IMPACT SUMMARY
Within healthcare, Seldon's customers, for example Johnson and Johnson or Exscientia, are making ground-breaking advancements in drug discovery and patient diagnosis. They are using our software to deploy artificial intelligence
for multiple use cases, such as image classification to detect cancerous cells without the need for invasive clinical procedures, which in turn leads to an earlier diagnosis and access to life saving treatments. More broadly, artificial intelligence is also used to predict the success of drug trials thereby reducing the time to market of life saving oncology drugs.
Financial services and insurance is another key industry for Seldon, where customers are able to accurately predict and manage risk in ways they have not been able to before. For example, in only four months, Coveá used Seldon's software to deploy artificial intelligence that increased profitability by cancelling fraudulent policies and delivering instant, explainable and personalised quotes to their customers. All of this contributed to cheaper and more transparent prices for the consumer, in a way that lowered the risk of any potential bias and/or discrimination as a result of the deployment of artificial intelligence.
Companies in the automotive sector, for example Ford and Audi, are using Seldon's software and machine learning to optimize supply chain and manufacturing processes such as crack detection and predictive maintenance, resulting in more robust, efficient and safer vehicles.
23 IMPACT AND ESG REPORT FOR THE YEAR ENDED 31 MARCH 2022
Our environmental, social and governance policies
24 CAMBRIDGE INNOVATION CAPITAL
ENVIRONMENTAL POLICY
Within our internal operations, we adopt best practices to reduce our carbon footprint and protect natural resources. These include managing energy use within our office, supporting sustainable commuting for employees and minimising the carbon footprint of our corporate travel.
Within our investment practice, we do not invest in companies whose principal activity requires the extraction of fossil fuels. Instead, we proactively seek investment opportunities in companies that accelerate the transition to a lowcarbon economy.
We encourage all our portfolio companies to incorporate an assessment of carbon impact and natural resource security into business decisions, including product design, manufacturing, distribution, consumption and end-of-life product disposal. Where material ESG risks are identified, we work with the portfolio company to implement an action plan to address the risks over an appropriate timeframe.
We facilitate the sharing of best sustainability practices between our portfolio companies and the broader Cambridge innovation ecosystem. This includes providing educational workshops and tools for our portfolio companies on identifying and reducing environmental risks.
SOCIAL POLICY
We recognise that the human capital within the CIC team and our portfolio companies is our most valuable asset. Our social policy is focused on growing and strengthening this human capital base. Advancing diversity, equity and inclusion in its recruitment and people management policies is central to our core values and culture. Furthermore, it is essential that our team reflects the demographics and cultural mix of the entrepreneurs leading our portfolio companies and the customers and partners of those companies.
We require gender and ethnic diversity on all shortlists for recruitment to new CIC positions.
We encourage all portfolio companies to undertake an assessment of labour standards within their supply chains to identify any areas of potential concern in terms of workers' rights, either with the current sources of raw materials or component parts, or with potential future sources as the business scales up.
We require all portfolio companies to annually report on the diversity profile of their workforce and we engage with portfolio companies on strategies for improvement.
We track how compensation is distributed in each portfolio company. We provide benchmarks for appropriate cash and equity compensation required to recruit and retain world-class talent within our portfolio.
We require all portfolio companies to have in place clear strategies and processes for consumer protection.
GOVERNANCE POLICY
We require all our employees, and those of our portfolio companies, to comply with all relevant laws and regulations and uphold the highest standards of business integrity. Our employees, and those of our portfolio companies, must not accept any bribes and must declare any conflicts of interest.
Our portfolio companies must comply with all appropriate regulations for employee health and safety, GDPR, consumer data protection and cybersecurity.
We regularly review the board composition of each portfolio company to ensure it is appropriate for the needs of the company. We encourage portfolio companies to set diversity targets for board composition and report annually on these targets.
25 IMPACT AND ESG REPORT FOR THE YEAR ENDED 31 MARCH 2022
As a Series A investor, we are often the first institutional investor to invest in a company. This provides us with an ideal opportunity to instil best practices at an early stage.
United Nations Sustainable Development Goals
In 2015 the United Nations introduced 17 Sustainable Development Goals (SDGs)1 as part of the 2030 Agenda for Sustainable Development. More and more investors are using the SDGs as a framework on measuring impact, helping shift the focus of market participants and academics towards purpose and positive impact.
The SDGs call for a united effort to achieve a shared set of targets and indicators, within which businesses and investors can differentiate and communicate their roles based on their social/environmental goals and performance.
1 sdgs.un.org/goals
26 CAMBRIDGE INNOVATION CAPITAL
Impact Management Project
The Impact Management Project (IMP)1 provides a forum for building global consensus on measuring, assessing and reporting impacts on people and the natural environment. It is relevant for enterprises and investors who want to manage ESG risks, as well as those who also want to contribute positively to global goals.
The IMP facilitates standard-setting organisations that, through their specific and complementary expertise, are coordinating efforts to provide comprehensive standards and guidance related to impact measurement, assessment and reporting.
Managing the impact of an investment, or portfolio of investments, means taking into account the positive and negative impacts of the underlying enterprises/assets, as well as the investor's own contribution. Investors have different intentions and constraints, which influence the impact goals they set and how they manage performance.
The case studies in this report are based on the IMP's framework. This framework classifies an investor's intentions by one of three types of impact (A, B or C) and then considers the impact of the business across five dimensions (what, who, how much, contribution and risk).
HOW TO CLASSIFY AN ENTERPRISE'S TYPE OF IMPACT
YES
YES
Act to avoid harm. At a minimum, investors can choose enterprises that act to avoid harm to their stakeholders, for example decreasing their carbon footprint or paying an appropriate wage. Such "responsible" enterprises can also mitigate reputational or operational risk, as well as respect the personal values of their asset owners.
Benefit stakeholders. In addition to acting to avoid harm, investors can also favour enterprises that actively benefit stakeholders, for example proactively upskilling their employees, or selling products that support good health or educational outcomes. An increasing range of these "sustainable" enterprises are doing so in pursuit of financial outperformance over the long term.
Contributes to solutions. Many investors can go further by investing in enterprises that are using their full capabilities to contribute to solutions to pressing social or environmental problems, such as enabling an otherwise underserved population to achieve good health or educational outcomes or hiring and upskilling individuals who were formerly long-term unemployed.
FIVE DIMENSIONS OF IMPACT
WHAT
is the nature of the portfolio company's impact and how important is the outcome to stakeholders?
WHO HOW MUCH CONTRIBUTION RISK
benefits from the portfolio company's activities, specifically in relation to products, services and operations?
do the outcomes impact stakeholders – how many, to what degree and for how long?
that enterprises and investors make to the outcomes, relative to what would likely occur otherwise.
that impact will not emerge, will not endure or will be different than expected.
Is the enterprise acting to avoid harm to its stakeholders?
Does/may cause harm
YES
Are some of the enterprise's effects generating positive effects for stakeholders? Are any of the enterprise's effects contributing to solutions to social or environmental challenges?
NO NO NO
1 impactmanagementproject.com/impact-management/how-investors-manage-impact
27 IMPACT AND ESG REPORT FOR THE YEAR ENDED 31 MARCH 2022
Cambridge Innovation Capital 22 Station Road Cambridge CB1 2JD www.cic.vc +44 (0)1223 856593
The production of this report supports the work of the Woodland Trust, the UK's leading woodland conservation charity. Each tree planted will grow into a vital carbon store, helping to reduce environmental impact as well as creating natural havens for wildlife and people.