Celebrating 39 Years of Made in USA Footwear 2023 Collection
Our Story
Family owned since 1984
Women leadership team
Proud to be in the remaining 1% of U.S. Footwear manufacturers and over 35 million pairs sold
1
The
Superior arch support & heel cup for ultimate comfort
Slip-resistant on wet or dry surfaces
Our products are backed by a two-year guarantee
Machine washable for brand new look everyday
Waterproof and will not fade or shrink
Our material is vegan, cruelty-free, and 100% recyclable.
Sustainably Made in USA
Closed Loop Recycling Reduced Carbon Footprint
We make our shoes in Georgia, saving over 134,000 gallons of fuel per year by not shipping our product from Asia to the US. Our shoes are also 45% soy by weight and cruelty free.
Okabashi shoes are 100% recyclable to avoid landfills. Every day we grind and re-use any scrap created to manufacture new shoes, and we can even take back old Okabashi shoes to make new ones!
3
Top Sellers Easy Ordering Cruise Black WOMEN'S MEN'S Breeze Toffee/White Baha Toffee/Copper Maui Hot Pink Breeze Slate/Sea Foam Maui Black Voyager Brown/Toffee Eurosport Navy Coast Black • $24.99 MSRP/$12.00 Retail • Easy ordering by phone or email Toll free 800.443.6573 hello@okabashi.com • Quick turnaround and shipment • Available as open sizes or full case pack with 8 pairs across all sizes • 5% off full case pack orders 4
Merchandising
DISPLAY RACK
• Easy to assemble
• Holds up to 64 pairs
• Header card included
• Assembled dim. 6'9"x1'8"
• Box dim. 22"x4"x18" (13lbs)
PRIVATE LABEL AVAILABLE UPON REQUEST
SIZE GUIDE
Okabashi Size USA Women's Shoe Size USA Men's Shoe Size S 5.0 - 6.0 M 6.5 7.5 5.5 - 6.5 ML 8.0 - 9.0 6.5 7.5 L 9.5 10.5 8.0 - 8.5 LL 11.0 12.0 9.0 10.0 XL 10.5 11.5 XXL 12.0 - 13.0 USA Women's Shoe Sizes (Cruise Only) 6 7 8 9 10 11
5
Women's Maui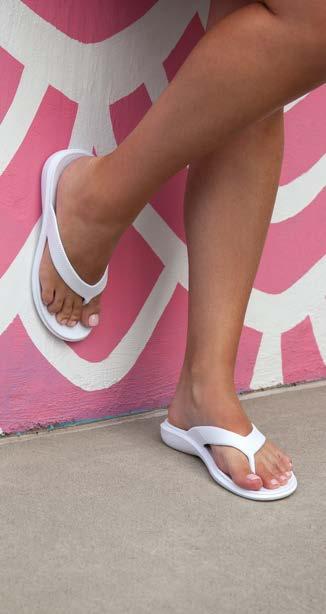 6
Black White Navy Hot Pink
Women's Breeze
Black/Aged Gold
Black/Black
Black/Silver Black/Hot Pink Slate/Sea Foam
Toffee/Navy
Toffee/White Toffee/Coral Toffee/Copper Toffee/Buttercup Toffee/Hot Pink
Toffee/Pomegranate
7
Women's Baha
Toffee/Vanilla Toffee/Copper Toffee/Black
8
Women's Cruise
Blossom
Black
Coral Toffee
9
Women's Splash
10
Black
Women's Venice
Black
Toffee
11
Women's Cross Strap
Brown
12
Women's Georgia
Black Toffee Blush
13
Women's Samantha
14
Black Toffee Blush
Women's Maddox
Pearl Popsicle Pink Sunflower
15
Men's Voyager
16
Black/Black Black/Fawn
Men's Surf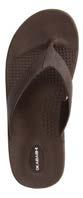 Black Moss Brown Navy
17
Men's Coast
18
Slate Navy Black
Men's Eurosport
19
Black
Men's Torino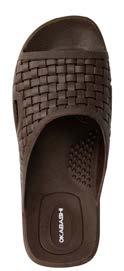 20
Black Brown
Kid's Kendall

Yellow
Green/Dinosaur
Slate/Sharks
Navy/Sailboats
Green/Monster
Pink/Hearts
21
Sea Glass/Turtles
Kid's Carter
22
Navy