HOME-DESIGNER AND ARCHITECT MAGAZINE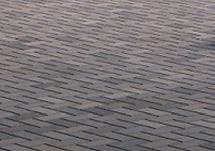 MARCH 2023
IDYLLIC PEAK DISTRICT TOWN, MATLOCK IN DERBYSHIRE WELCOMES EAGERLY ANTICIPATED
'RIBER VIEW' LUXURY APARTMENTS.
Clowes Developments release full details for the sought after residential development, Riber View Apartments.
Brand-new luxury apartments, Riber View, facing Causeway Lane in the picturesque countryside town of Matlock in Derbyshire were designed to retain and enhance the vitality and viability of Matlock town centre. From the outset, Peak Architects ' focus was to create a scheme that acknowledges and makes reference to the popular countryside town's architecture and local context. Great emphasis has been placed on creating a contemporary structure with a simple palette that stands confidently with a strong sense of heritage quality.
The façades are a modern interpretation of the stone fronted buildings that align the high street and have been constructed with a durable, natural stone with standing seam cladding at roof level. The rear block has been clad using a complementary stone coloured brick, seamlessly tying the two buildings together. Detailed consideration was given to maximise the views across neighbouring Hall Leys Park and the Riber Castle rolling hills landscape.
Peak Architects' Paul Holden, states: "We're delighted to support Clowes Developments on this
scheme. The development respects and enhances the character of this historic area through sensitive design and appropriate materials, whilst acknowledging its adjacency to the Matlock Bridge Conservation Area, given our expertise in heritage and conservation architecture."
Matlock's leading local agent, Sally Botham Estates has been handling a high volume of off plan enquires for the luxury one and two-bedroom apartments.
Together with Clowes Developments, Sally Botham experienced agents are marketing the luxury apartments ranging in size from 450 to 765 square foot. The Riber View website launched at the start of February providing detailed information including floor plans, computer generated images of the kitchen and bathroom layout, fittings, fixtures and finishes. There is also information relating to E-V charging facilities, secure car and bike parking, mechanical ventilation systems and other convenient amenities. Details regarding the 3,000 square foot of retail space is also featured. clowes-riberview.co.uk
Apartment prices are available upon request directly through Sally Botham Estates. Interested parties are invited to attend one to one viewings by appointment only. Prospective buyers and investors have a unique opportunity to see a selection of one and two-bedroom apartments including a penthouse with a wrap around, panoramic view balcony.
The range of show apartments will enable future residents and investors to get a feel for Matlock's newest residential development, just a stones throw away from Matlock's charming town centre, rich culture and direct access to the Peak District.
Riber View Apartments are on track for occupation by the end of May 2023. Interested parties are invited to contact Sally Botham Estates on 01629 760 899 to register their interest, request pricing information or book an appointment for a viewing.
Not just any rad. Stelrad. Find out more at Stelrad.com STELRAD. YOUR FIRST CHOICE FOR A RENEWABLE FUTURE. A ll S te la rd ra di a to r s a re fu l ly co m p atib l e to m ee t w ith t h e requ i re m ent s of t h e n ew l y up da te d Pa r t L D o cu m entat i on, w ith t h e i n tent i o n of re d uci n g ca r bon em is si o ns, i n c reas i n g t h e e n e rgy effic i e n c y o f bo th do m e s t i c a n d co m m e rci a l p ro pe r tie s , a n d futu re p roo fi n g fo r l ow c a r bo n te c h n olo g y Stelra d's ran ge of high output ra diators are a esth etically design ed to m eet your n eeds, n ow an d in th e future Com p a c t 90 0 N E W 90 0 H IG H S T E LRA D C O M PA C T TH E UK ' S N O 1 C OM PA C T R A D I AT O R K 3 A N D V E R TI C A L R AN GE S Com p a c t with S tyl e K3 Co m p a c t Ve r ti c a l Planar K3 Com p a c t K3
CONTENTS March 2023 Jake Page Publication Manager 01843 581364 jake@homedesignerandarchitect.co.uk Jenna Burridge Editor 01843 581364 jenna@homedesignerandarchitect.co.uk CONTACT US HOME-DESIGNER AND ARCHITECT 10 Kitchens & Bathrooms 20 Industry News 22 Paints 30 Interior design
Being awarded 'Best for Innovative Hard Surfaces
Restoration and Repair Services 2022' by Design and Build Awards and with 30 years' experience in specialist repairs and restoration, Magicman can assist.
Our customers include celebrated hotels, famous cruise lines and busy international transport hubs. From Park Lane to Pakistan, Bermondsey to Bermuda, we provide repair and restoration services all over the UK and around the world. At Magicman, we know that a good repair is the best thing to do.
If your premises are in need of some TLC, we have the services and equipment to help you out. We can handle minor chips, scratches, and other superficial issues as well as more major damage such as dents, burns and cracks.
Our skilled technicians can restore your premises in the highest order by addressing any unsightly damaged items in a timely manner and in an affordable manner. There's no need to worry about how much time it will take us to complete repairs because our team is always on time—and ready to go!
We do not limit our services to small repairs; we are able to restore main entrances and windows while also working on door frames, cills and even entire buildings or shops fronts. Inside or outside, we can fix any colour, grain, or pattern you may want! We use only certified technicians who are trained and experienced with every job they undertake.
OUR GOAL IS ALWAYS CUSTOMER SATISFACTION!
We remove the panic when sudden and unexpected damage occurs which has the potential to push clients into penalty clauses. As completion deadline approaches, it is imperative that snagging issues are remedied promptly and to a standard that assists you to handover to client 'defect free'. Magicman has both the skill sets and the ability to provide the numbers to ensure this happens.
Most items are produced in batches and replacements, in addition to being subject to long lead times, may not be the same colour or sheen of the original. A Magicman repair is the easy, cost-effective solution.
When you're a hotelier, you can't afford to have a room that's not up to snuff.
That's why Magicman is the perfect solution for when your rooms need a little work.
We've been providing repair services for hotels for over 30 years, and we know how important it is
•4•
THE APPEARANCE OF YOUR HOTEL IS OF PARAMOUNT IMPORTANCE WHEN INSPIRING CONFIDENCE AND DELIGHT AMONGST CLIENTELE.
to keep your rooms looking and feeling brand new. We also know that sometimes things happen maybe there's an incident that causes damage, or maybe it's just time for an upgrade. Whatever the case may be, we're here to help you find solutions—and fast!
Our team can handle most problems with efficiency and ease, whether they involve cabinets or furniture. We'll even handle any of your snagging issues before you hand over possession of the room to your client, so they don't have to worry about paying extra fees due to incomplete repairs.
We've got all kinds of options when it comes to repairing damaged items in your hotel rooms.
WHAT DOES THIS MEAN FOR YOU?
Our business model of repairing items on site instead of ordering and installing replacements, saves you time and money and is better for the environment. Typically repairing on site saves between 50– 80% of the cost of installing a replacement.
Repairing on site reduces waste to landfill and greenhouse gases created in production and delivery of replacement items.  It avoids long delivery times; any possibility of ancillary damage and items can often be back in use within hours. Magicman provide teams of technicians who repair, restore, and rejuvenate (in-situ) doors, floors, furniture, sanitaryware, baths, basins, shower trays, whirlpools, ceramic tiles, handrails, panels, artworks, sculptures, reception desks, walls, common areas including bars, restaurants, gyms, and spas.
ALL WITHOUT REMOVAL OR REPLACEMENT!
We are fully accredited, certified, and audited so we can deliver the standards you expect nationwide:
• ISO 9001: 2015 Quality Management
• ISO 14001: 2015 Environmental Management
• ISO 45001: 2018 Occupational Health & Safety
Our team of experts can repair hard surfaces to a wide range of different items and types of substrates, including:
• Wood and laminate
• Glass polishing
• Metal polishing
• Stone and marble repair & polishing
• Ceramic tiling
• Plastics / uPVC
• Corian
• Powder coated surfaces
• Painted surfaces (including wallpaper)
• Sanitaryware (baths, basins, and showers)
WE'RE ALL ABOUT MAKING YOUR LIFE EASIER.
That's why we created Magicman: to help you save time, money, and resources.
BIG SAVINGS
The premise of Magicman is a simple one. Instead of replacing damaged items and surfaces we copy the colours, patterns, texture, and sheen to repair the original, typically saving between 50%80% compared with the cost of replacement. Better for you and better for the environment.
Because Magicman work on site (we come to you) and our repairs are so quick, without the lead time involved in ordering replacement items, the turnaround time is reduced, and costs are dramatically lowered. Also, your items are brought back into use much more quickly.
If you would like to know more, please contact enquiries@magicman.co.uk or visit our website www.magicman.co.uk.
•5•
After
Before
Before After
Dampness in properties is unfortunately a common, and sometimes constant, threat for many buildings, and is a problem that is still greatly underestimated – even by the professionals! Visually excess moisture can look ugly and result in unsightly marks on walls and floors, but more importantly more serious cases of damp and flooding can present serious health risks, and even undermine the structural integrity of certain buildings. Walls of a building can become damp for many reasons: building faults, penetrating damp, plumbing issues and rising damp. And unfortunately damp walls generally mean bad news. Often leading to structural issues as well as causing health risks. Potential decorating damage and bad odours are also common results of water damage. Damp in walls is commonly caused by penetrating damp and in some rare occasions rising damp. Below ground, you may experience damp walls due to water ingress. This occurs due to hydrostatic pressure being exerted on the earth-retaining walls. This is exactly what tanking slurry has been developed to tackle.
HOME AND DRY WITH BOND IT
What is Tanking Slurry and what is it used for?
The term "tanking" comes from the idea that by completely sealing a room, a waterproof tank-like barrier is created. Also known as cementitious tanking, tanking slurry is an effective solution that's specifically designed to prevent water leakage, seepage and penetrating damp in walls and floors. It is essentially a type of cement fortified with polymers and aggregates. Once mixed with water, it becomes a liquid coating that adheres onto damp masonry. The slurry penetrates the porous passageways in the stone/brick and then sets to create a watertight bond, blocking water from travelling through the internal wall, that will safeguard structural integrity, aesthetics and hygiene.
Although other alternatives exist to tank basements and cellars, such as bitumen, a cementitious tanking slurry is one of the most effective and easy to apply.
Most commonly used in basements, cellars, sunken garages and similar rooms below ground, the main reason for use is acting as flood protection or as a measure against problem damp areas. Installing basement waterproofing systems, such as tanking can reduce and even eliminate the risk of basement flooding. Below ground spaces are those most vulnerable to damp, as groundwater that can leak in (lateral damp) or rise up (rising damp) from the surrounding earth. If not treated and left unresolved, this can rapidly lead to black mould growth. Use of a Tanking slurry will stop this mould and water ingress in its tracks but it is equally useful at both above and below ground level installations.
The most common uses for tanking slurry are cellars/basements; tanks, silage pits and swimming pools, potable water tanks, bund walls, fish ponds, foundation slabs, party walls and as a vertical DPC in stone walls or walls over 250mm.
•6•
Bond It, which ranks as one of the UK's fastest growing manufacturers of building chemicals, knows all too well about the perils of damp present in buildings.
However, it is also suitable for wet rooms and wet zones as it offers a perfect solution for damp-proofing these areas prior to tiling.
As an effective waterproofing barrier for stone, masonry, brickwork and concrete it can be effectively used in an array of buildings from modern homes, commercial facilities and older buildings
How does Tanking Slurry work?
Tanking Slurry is a two-coat system, generally supplied as a cementitious/powder which is simply mixed with water to attain a silky batter-like consistency. Once dried it forms insoluble crystals that effectively work to block the passage of water. Application is simple. Once the wall has been prepared which involves removing any plaster (especially any that has been contaminated with salt) or and render, along with any previous coatings (bitumen, paints etc) right back to the original masonry. Rake out old and replace loose mortar joints and remove any other loose material before finally making sure the walls are dust-free. You will then need to carry out repairs on any cracks or holes that you can see. These can be potential inlets for water from outside. We suggest a fast setting cement compound to seal the gaps. A rapid setting watertight barrier that cures in 2 minutes and is successful in plugging running water leaks. The slurry can then be applied directly onto a
damp wall or floor using a masonry brush or trowel. Under normal applications no priming is required. However for difficult surfaces a suitable SBR may be applied as a primer coat. We also recommend that any services and pipes are also sealed with a hybrid sealant to ensure a watertight finish.
Tanking slurry requires at least two coats. The first coat should be applied directly to the masonry, brick or concrete surface by brush in a horizontal direction. You should go down and across the wall floor joint and apply the slurry a 100mm onto the floor. It needs to be applied quickly as it will start to cure around the 45 minute mark. The walls should be ready for a second coat in 2 – 24 hours. Walls can be over plastered approximately 5 days after application. If
plastering, only a cement based renovating plaster can be used. Solvent based paints are not suitable. Water based paints can be used however, the first coat should be of a matt emulsion type, not silk or similar.
Bond It offer a WRAS approved Tanking Slurry, available in 25Kg sack, which is resistant to positive and negative water pressure up to 7 bar, and Plug It rapid setting cement for remedial work on cracks and holes, supplied in a 5Kg tub.
Contact 01422 315300 or email sales@bonditgroup.com for more information.
•7•
FROM COMICS TO COPINGS
Architectural and landscaping products from Welsh Slate feature on award-winning illustrator's new home.
Award-winning British comic book artist and illustrator Charlie Adlard is enjoying a new lease of life in a new home featuring a building material that is seriously old!
Charlie has been a "veteran" of the comic industry for more than 25 years and recently finished a 15-year spell working on The Walking Dead series which was adapted for television by US network AMC in 2010. Charlie himself appeared in the pilot as a zombie extra!
Now free to pick and choose his own projects, including life drawing sessions and single illustrations for music, films and other media, Charlie is working from his new home on the banks of the River Severn in his hometown of Shrewsbury, Shropshire.
The house, which was designed as one of a pair by AHR Architecture, uses Welsh Slate products on various aspects – as vertical cladding on elevational features including a "chimney" on the house, and for hard landscaping, as walling and copings to terraces and walls in the landscaped gardens.
The architectural and landscaping products manufactured by Welsh Slate at its main Penrhyn quarry near Bangor are produced from a material that is 500 million years old, but at Charlie's three-storey, split-level house, it has been used to complement the contemporary aesthetics of the building.
The cladding is from Welsh Slate's Penrhyn Heather range, in a Honed finish, while the pillared walling is from the same Penrhyn quarry with a textured finish and the same Honed finish also features on the copings.
Charlie said he specified the Welsh Slate products for a variety of reasons. One was sustainability (the garden features an extensive photovoltaic array), the other sentimentality!
"The house, as much as possible, is hopefully as environmentally friendly as we could make it, so a natural product like Welsh slate works with that remit. We also wanted to use as much locally sourced product as possible.
He also explained that his family has a strong connection to North Wales. His wife is Welsh - her family come from Bangor and Anglesey - so to them it made sense to source local materials from that area to complement their house design. They had always known about Welsh Slate, having visited the area many times, and eventually having a holiday home in Beaumaris that virtually looks across the Menai Strait to the quarry.
Charlie added: "The use of the Welsh Slate products has been mainly decorative, and they have made a striking natural addition to the modern look of the building. It's the first time we have used Welsh Slate and we love it!"
•9•
SUSTAINABLE AND DURABLE: MATERIALS IN THE BATHROOM
Duravit selects highquality materials and raw ingredients to create longlasting products
• Sanitary ceramics are amongst the most robust and durable materials
• Innovative and sustainable: DuraCeram® and DuroCast Nature
• Special requirements when manufacturing wooden bathroom furniture
Duravit is constantly researching innovative and ecological materials to help reduce CO2 emissions to enable durable and sustainable products to be manufactured. The complete bathroom supplier from the Black Forest is mindful of its responsibility to the environment, employees, and future generations.
Ceramic sanitaryware: robustness from natural raw materials
Ceramic sanitary products are among the most durable and robust of all: easy to care for, resistant, scratchproof, and heatproof. This is one of the key reasons why Duravit offers a lifetime guarantee on most of its sanitary ceramic products. The complete bathroom provider uses natural raw materials in its manufacturing processes
including: clay, kaolin, quartz, and feldspar, these are available globally, so Duravit's international manufacturing sites can source and process the basic materials from their own regions. The shorter transport routes reduces CO2 emissions, whilst guaranteeing secure, stable, and local sourcing of raw materials.
DuraCeram®: less material = fewer emissions
The DuraCeram® material used at Duravit is testament to how high design standards and sustainability can be combined: conventional bathroom ceramic, has a wall thickness of 12 to 14 mm, but DuraCeram® offers a thinner wall
•10• kitchens & bathrooms
without sacrificing strength. The delicate design of the washbasins means they are 28 percent lighter, further reducing the consumption of raw materials: DuraCeram® has enabled Duravit AG to save an average of around 60 tonnes of raw materials each year since 2016.
DuroCast Nature: the first recyclable mineral material
DuroCast Nature sees Duravit take a pioneering role in recyclable materials: the mineral material DuroCast Nature is made from polyurethane mixed with marble powder and sealed with a gelcoat surface. This composition gives the material excellent properties making it: robust, UV-resistant, easy to clean, with maximum anti-slip properties on the matt surfaces. Perfect to use in the bathroom, which is why Duravit has developed Sustano, their first recyclable shower tray. Thanks to a low weight, Sustano shower trays are lighter to transport, which helps reduce CO2 emissions, and at the end of their useful life, the DuroCast Nature
shower trays can be returned to Duravit or a local recycling centre. In keeping with the life-cycle principle they can then be made into new shower trays, or processed for other industrial purposes.
Wooden furniture: a challenge in the bathroom
The bathroom is a challenging place for wood as a raw material as temperature fluctuations and the prevalence of moisture place a great strain on the material. Therefore the bathroom furniture made by the Duravit attaches great importance to surface treatment, as ultimately, a sealed surface is crucial for bathroom furniture to prevent moisture from getting into the wood.
A high-quality finish ensures the products durability, but quality is a key factor; from the moment the raw materials are selected through to their delivery to the Schenkenzell site. Duravit's bathroom furniture is manufactured here it is PEFC*certified and this quality seal ensures sustainable forestry.
•11•
kitchens & bathrooms
Duravit Luv
Duravit Sustano
Duravit Sustano
Duravit Furniture Production
ABODE EXPAND ITS POPULAR KITE COLLECTION IN RESPONSE TO 2023-BATHROOM TRENDS
The bathroom continues to reinforce its role in the home, recognised as a private sanctuary where self-care coupled with next-level luxury have become top priority. Helping to shape some of the most original designs, styles and finishes in the marketplace, the latest wellness trends are encouraging a more emotive approach to bathroom design with warm metallics and vintage references coming through.
With the emphasis on luxury continuing to define a large portion of the bathroom, we have a noted a rise in demand for warm metallic finishes with brass becoming the most desirable metal in 2023. Bridging the gap between traditional and contemporary interior styles, brass even in its raw state, has an ability to be paired with almost any material such as marble and porcelain through to concrete and wood.
As brass continues to gain momentum in the marketplace, we are finding that the type of finishing techniques such as brushed or antique, and the authenticity of each precision-engineered component, are helping to keep this material fresh and modern in today's bathroom space. Adding an extra layer of luxury, highly decorative brassware that naturally depict vintage style references like the timeless checkerboard pattern, have become a great way to embrace authenticity.
Taking refined glamour to the next level with a subtle mix of past and present, our Kite Bathroom Collection exclusively by Abode, is characterized by its slender proportions, and fusion-style aesthetic that suits both a contemporary and traditional décor. Handcrafted in Italy, Kite is inspired by the classic elegance and enduring qualities of the Chesterfield sofa made popular in the Victorian era.
The diamond embossed handles introduce a signature style across a complete range of basin, bath and shower brassware, and given the rise for original product innovations, we are pleased to be expanding the range in 2023, to include a new wall-mounted design in Antique Brass available this spring.
Contemporary matt black solutions are holding firm in the bathroom this year with statement taps and showers in modern shapes still coming out on top. Neither too masculine or feminine, black themed bathroom interiors are catering to the trend for paired back bathroom interiors, which are rich in tone and texture. This said, the latest colour-drenched interiors are taking their inspiration from Scandi-style design, with lighter sorbet colours in varying degrees of green, warm pink and clay being singled out as the next go-to colours in 2023.
•12• kitchens & bathrooms
This month, Paul Illingworth, Design Manager at Abode explains the latest bathroom trends influencing the interior design sector, and how it's inspired the future expansion of the company's popular Kite range…
Kite Antique Brass Basin Mixer, Tall Basin Mixer & deck mounted Bath Panel Valves
Achieving the right balance between traditional and contemporary interiors has become somewhat of an art form in bathroom design and being able to create a blended décor that is both classic and modern, has shifted homeowner focus towards taps that are signature by design. The days of a 'one size, fits all' bathroom is a thing of the past and so the desire for more specialist product designs, which add an extra layer of luxury and convenience, are on the rise.
New small-space solutions are also coming to the fore with taps, which are tailored specifically for the proportions of a compact space or basin design, as the market demands the same high standards no matter the size of bathroom. Wall mounted taps remain consistently popular in the contemporary bathroom, clawing back valuable countertop space around the basin area, along with distinct monobloc designs and single lever options which are small-scale by design and help to add functionality without compromising on style or quality.
As furniture shrinks in size to accommodate smaller bathroom layouts, it is down to essential hardware items to introduce a touch of luxury and when it comes to bathroom taps then distinct finishes, optimum control features and statement designs are top priority.
Harmonie Matt Black wall mounted 2-hole Basin Mixer
•13• kitchens & bathrooms For further info, please contact Abode: call 01226 283 434, email info@abodedesigns.co.uk , visit www.abodedesigns.co.uk, www.pronteau.co.uk and www.proboil.co.uk
Harmonie Matt Black Shower Set
NEW Kite Antique Brass wall mounted Basin Mixer
Serenitie Antique Brass Shower Set & Monobloc Basin Mixer
the rails were manufactured from 100% Stainless Steel.
Stainless steel is 100% recyclable, and manufactured from over 90% recyclable material. It will not rust, flake or corrode.
It is the sustainable, durable choice and can be used in all systems including open. We source our rails ethically and take our social responsibility seriously, from our sourcing to our manufacture to our charity initiatives.
We offer 3 formats of rail throughout the range: Electric, dual fuel and central heating only. We offer both polished and satin finishes as well as the Black Edition Range, manufactured from 100% stainless steel and powder coated black, hereby giving you the ultimate flexibility within your heating as well as visual requirements.
The cornerstones of our business are quality, stock holding and ultimately customer service. The three work hand in hand. We offer an extensive range of sizes and accessories, and constantly strive to bring new and interesting product to the market, whilst always marrying practicality and durability with design aesthete.
We have always maintained a policy of stockholding and all orders are dispatched for next day delivery when ordered before midday. This added to our extensive product range only goes to further improve the service we are able to offer.
Our staff are firstly and foremost polite, friendly and efficient, furthermore they are knowledgeable and able to deal with your queries. There will always be a friendly and
willing person on the other end of the line ready to assist you.
We have a large selection of gallery shots, showing the visual diversity of our rails, on our website www.sussexrange.co.uk . Comfortable in both a modern and contemporary bathroom as well as the traditional, we think you will be impressed by the diversity of the images shown.
We are confident you will be happy with your purchase and are pleased to offer a 25 year guarantee.
Should you wish any further details, please do not hesitate to contact us on 01825 722988 or info@jiseurope.co.uk
•14•
JIS Europe first introduced the Sussex Range to the market in 1998. At that time although there were ladder rails on the market we were unique in that
Black Edition Stainless Steel Towel Rails by JIS Europe 100% stainless steel towel rails 01825 722988 www.sussexrange.co.uk info@jiseurope.co.uk
SAVE NOW ON DESIGNER BRANDED BATHROOMS…
...WITH A UK BATHROOMS TRADE ACCOUNT
UK Bathrooms have relaunched their TRADE ACCOUNT and are inviting plumbers, architects, interior designers, landlords, property developers and similar, to sign up and enjoy a huge range of exciting new benefits which include:
• easy to create – takes only a couple of minutes to complete our online form
• tiered discount – the more you spend the more you save, up to a massive 10% on every order! Start with 5% discount and the more you spend the greater the discount
• exclusive trade offers – enjoy access to deals and offers tailored for you and not available to the public
• dedicated account manager – one point of contact to make ordering and managing your orders easier
• share your discount – your customers can order direct and enjoy your discount using your unique reference number. This not only limits your liabilities but also helps you to build your discount
To open a UK Bathrooms Trade account simply visit www.ukbathrooms.com/pages/trade-accounts.html and complete the online form.
ELICA TO BRING SHOW TRAILER AND BRAND-NEW APPLIANCES TO THE HEART OF CLERKENWELL DESIGN WEEK
Elica, the marketing-leading Italian designer of cooker hoods and extractor hobs, will be bringing its show trailer and a number of brand-new appliances across Europe to Brewhouse Yard in the heart of the action at this year's Clerkenwell Design Week.
The show trailer will be the first opportunity for UK designers, kitchen studios and interior designers to see LHOV, a brand-new product that integrates hob, hood and a revolutionary extractor oven in a single appliance.  The design of LHOV will complement and enhance modern kitchen design, whilst providing extraction that removes vapours and odours not only from the hob but from the oven as well. The extraction system has been discreetly hidden, while the oven is positioned under the hob at the perfect height for ergonomic use.
Among other highlights will be:
NikolaTesla Unplugged  the latest extractor hob which brings together the elegance of the hugely successful NikolaTesla Switch and the benefits of analogue control. NikolaTesla Unplugged is controlled through fixed clickrelease knobs with analogue touch and feel which provide instantaneous and intuitive access to all its features.  All elements are incorporated into a boldlined appearance, developed to intelligently separate the cooking zone from the control area
The new range of  VIRTUS  ovens and  RATIO  hobs which fuse high performance and Elica's uniquely elegant design language.
Veritas - Elica's brand new built-in wine coolers
The Elica show trailer will also display many more of the iconic NikolaTesla extractor hobs and of course a selection from Elica's huge range of discrete ceiling, ultra slim wall-mounted and minimalist built-in cooker hoods able to satisfy the requirements of every plan and style of home.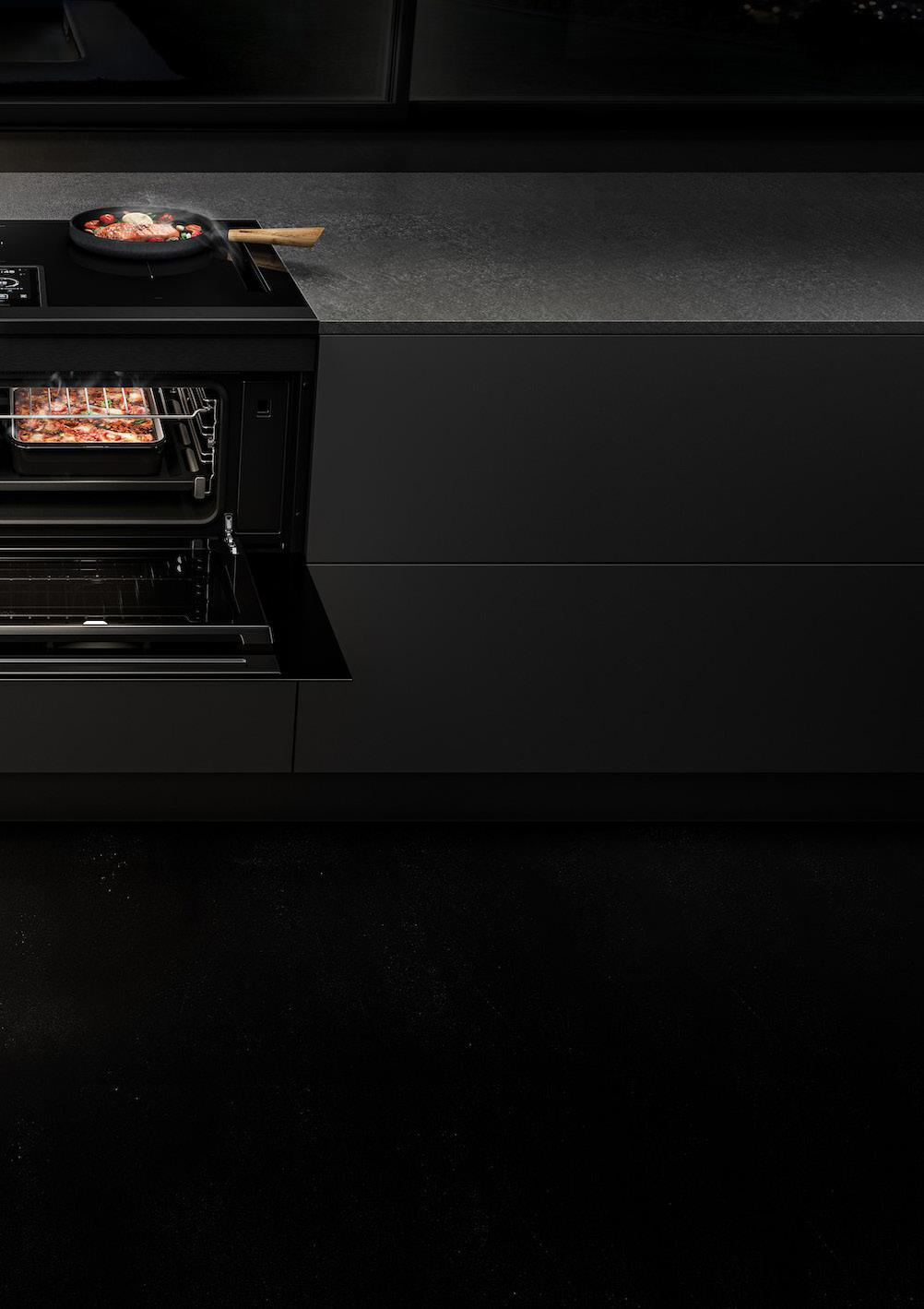 OUR SS23 ART TRENDS ARE OUT NOW!
Desenio's seasonal trend collections let you achieve your dream look through art prints, creating a space you can't wait to come home to.
"This spring/summer season brings lots of colour to our homes! Tone-on-tone is really taking over; whether you love neutral shades or more colourful palettes, decorating with different hues of the same colour is key this upcoming season. Our new art collections for SS23 offer our customers a wide variety of abstract prints, illustrations and photo art in the colourways and art styles trending right now!" , says Annica Wallin, Executive Creative Director at Desenio.
Here are the three biggest art trends to know for spring/summer 2023.
THINK
SS23 is shining bright with rattan yellow playing the lead! This trend is all about movement, featuring curved lines and sculptural shapes in abstract styles and still life illustrations. An interior trend inspired by cities like Vienna and Paris, we describe it as big city chic, the perfect choice for those who love a neutral look and want to try something new for spring/summer.
•20• industry news
CRAFT
Mother Nature is your muse for this trend that celebrates the lush outdoors, blurring the lines between inside and outside. Rustic and organic, the all-green colour palette mixes dusky forest shades with peppermint hues creating a look that will carry us from early spring to the end of summer. Florals and plants take over, creating a comforting and nurturing backdrop for a home full of life!
PLAY
Bye bye boring; our SS23 trend Play is all about having fun! Lipstick reds and petal pinks tone-on-tone create a playful and glossy look for the grown-up romantic, layer eye-catching illustrations and pretty blooms for a bold and unique home. It's extravagant, dreamy and a little bit quirky. Whatever you do, don't take life too seriously.
•21•
This elegantly striking shade envelops spaces with opulent colour, aligning perfectly with interior design and home décor styles for the year ahead.
As we enter the new year, interiors are moving away from the ever-popular soft neutrals and leaning towards cocooning colour and statement spaces. Lady Bug's sumptuous and earthy undertone offers a plethora of palette options, acting as a wonderfully rich base to both delicate and daring shades. A dramatic yet cosy hue, Lady Bug adds endless warmth and timeless style to both contemporary and traditional homes alike.
Laura North, Interior Stylist for Earthborn, explains: "Rich, natural hues are set to take over the interiors world - perhaps it's a need for comfort with their cocooning effect. Lady Bug is a beautiful earthy burgundy with brown undertones, and it's surprisingly adaptable - pair with a soft pink for a romantic feel, or go bold and playful with similarly saturated hues."
earthbornpaints.co.uk
EARTHBORN ANNOUNCE THEIR COLOUR OF 2023 LADY BUG
If you're looking to bring warmth and sophistication into your home, look no further than Earthborn's Colour of the Year 2023, Lady Bug - a rich, jewel-toned burgundy.
ROWEN HOMES ANNOUNCES LAUNCH OF NEW PAINT RANGE IN COLLABORATION WITH BLEND
The glam homeware brand has collaborated with fellow North East based business, Blend to bring the stunning shades to life, each in a scrubbable, flat matt finish that is perfect for interior walls and ceilings. Each shade has been carefully hand selected by the Rowen Homes' interior design team, to create the perfect selection of neutrals.
In-house interior designer, Rosie McDonnell, comments; "We have had so much fun creating our new paint range, it's amazing to finally see the collection brought to life. Since Rowen Homes launched, we have always had customers asking for paint recommendations, so we decided it's time to launch our own. Our customers are used to Rowen Homes quality, so we went with a superior, scrubbable paint, in the 5 gorgeous neutral shades that our customers know and love, to sit perfectly in each of our coveted collections."
Rowen Homes launched in 2020, and have since amassed a huge following of loyal customers and fans, over 1 million across their social platforms, who gain interior inspiration from the brand's dreamy home content. The announcement of the paint launch was inspired by the 100s of comments they receive from their customers every week asking for paint ideas.
Jamie, customer experience team leader at Rowen Homes, comments; "We are so excited to announce our paint launch, as it's been eagerly anticipated by our customers. We offer a personal shopping experience here at Rowen Homes, hand picking products to suit our customer's dream schemes - so the introduction of our paint collection will help bring the full look together!"
Each colour from the collection is available as a reusable peel and stick sample, which is sprayed with the paint to ensure an accurate colour, perfect for trying out the paints in different rooms and lighting without leaving any mess or marks!
Customers are already snatching up samples, hoping to find their dream paint colour to fit their rowen homes rooms.
"I just ordered samples in linen and white sands! EXCITED!!!!" One instagram commenter wrote.
The Rowen Homes x Blend paint collection is available to shop now, starting from £45, with peel and stick samples retailing for £1 each. Shop the paint collection now at rowenhomes.com/collections/paint.
•24•
Luxury interiors brand Rowen Homes has dropped their new paint range, with 5 neutral shades to fit perfectly in each of their glam neutral schemes, from a cooler grey scheme to warm neutral shades, there is even an off-black colour for a statement room.
paints
TRUST ZINSSER TO BREAK THE MOULD
Perma-White® is Zinsser's trusted mould resistant interior paint that provides a smooth, immaculate finish to any decorating project.
With a unique formula designed to protect against fungal degradation, Perma-White® actively prevents mould from reappearing on its surface, making it the ultimate paint for rooms with persistent high humidity, frequent temperature changes or poor air circulation.
ZINSSERUK.COM @ZINSSER_UK
CHOOSING THE RIGHT SUSTAINABLE WOOD FINISH
Consumers today are more conscious than ever about the sustainability credentials of the products they buy and use. There is a clear trend for switching to more sustainable and environmentally friendly products. That's why so many people turn to Osmo when looking for a wood finish, as it's not only highquality, durable and easy to maintain, but it is also made from sustainable ingredients.
A Sustainable Solution
The foundation of Osmo wood finishes is based upon purified and refined natural resources which are carefully harvested into natural oils and hard waxes. Osmo products contain natural vegetable oils to help nourish the wood and retain flexibility. Depending on the product, they might include: linseed oil, sunflower oil, soybean oil as well as thistle oil. The interior range of hard wax oil products also contains natural plant waxes carnauba wax and candelilla wax, offering wear resistance and repellency. Furthermore, our extensively cleaned pigments have been approved for use in the food industry.
Choosing the right finish
Osmo's mission is to preserve the natural beauty and durability of wood with only the highest quality and environmentally friendly products. Products made from wood; from flooring to furniture, are made from organic matter, so will continue to need nourishment to ensure the product stays in the best possible condition, both
aesthetically and structurally. Our advice is to make use of a high-quality finish, full of natural ingredients to complement the woods properties. This will ensure that the wood continues to breathe and respond well to environmental conditions, removing any possibility of cracking or and blistering.
FSC© Certification
Osmo supports sustainable forestry and works diligently to ensure that the origin of timbers used can be proven. To help improve, and with our natural resources in mind, Osmo has taken on the high standard of FSC©certification for certain products. In choosing an Osmo product, you can be reassured that the product
is not just good for wood, but good for the environment too.
For more information on Osmo and its range of environmentally friendly and sustainable products and finishes, call Osmo UK direct on 01296 481220 or alternatively visit www.osmouk.com.
•26• paints
switch to water-based. Professional performance finishes, with all the benefits that water-based brings.
colour
Start the
Sprayable Bespoke
matching available
For more on water-based application, product information or support to help you switch, scan the QR code with your phone camera.
recoat time
Painted
in Dulux Trade Diamond Satinwood by Tony Pearson-Young, Dulux Academy. Colour – Hollybush.
4-6hr
– A CUT ABOVE THE REST
CaberMDF Industrial, which is manufactured at the UK's first dedicated site for Medium Density Fibreboard production, delivers high levels of accuracy when being crafted using all types of woodworking equipment, from CNC routers to hand tools.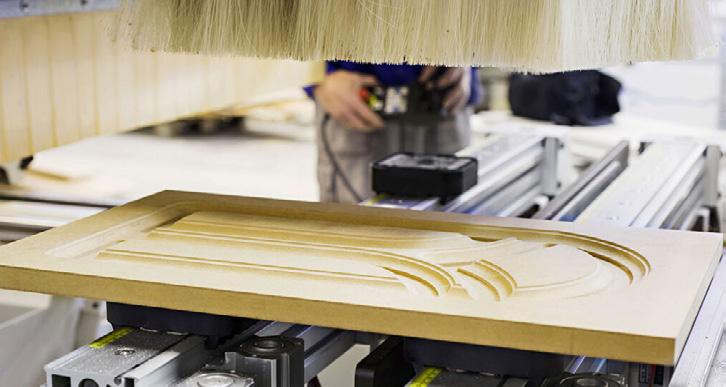 Indeed, timber specialist West Fraser is proud to call it 'the ultimate MDF', while the product has proved its benefits across countless applications, in particular where the more intricate profiles are being created: even if deep and angled. Meanwhile, as it does not splinter or crack, unlike natural timber, there is minimal waste or need for reworking.
As well as achieving a higher quality end result for the carpenter, shopfitter or furniture manufacturer, CaberMDF Industrial's smooth surface will also accept paint and special surface finishes, including the application of paper foils and veneers.
Improved workmanship is further facilitated thanks to the boards offering superior screw and fastener holding compared to competing types of panel product, which is down to the high-quality fibre used in the manufacture of CaberMDF, as well as its internal bond strength.
Unlike many of West Fraser's MDF boards, CaberMDF Industrial is produced to order, so offering the specifier the utmost in flexibility and design opportunities for applications such as shopfitting, furniture, fire surrounds, architectural or wrap mouldings, staircases and wall panelling.
KNIGHTSBRIDGE'S NEW CATALOGUE BRINGS THE BEST OF LIGHTING AND WIRING TO 2023
Knightsbridge – one of the UK's leading manufacturers of wiring accessories and lighting – has published the 25th Anniversary Edition of its catalogue.
Fashioning furniture, shelving and general-purpose joinery are other common uses. CaberMDF Industrial is able to withstand humid conditions so is ideal for kitchen and bathroom furniture too.
For peace of mind, the boards conform to European E1 emission standard, comply with BS EN 622: Parts 1 and 5, and carry the CE mark.
To find out more about West Fraser's products for housebuilders, download product brochures from the housebuilder page of the West Fraser website: uk.westfraser.com/ housebuilders
This year sees Knightsbridge celebrating its Silver Jubilee, having been founded in 1998, and this handy A5-sized, full colour publication is packed from cover to cover – over 3000 items across nearly 500 pages, including over 400 new products – with new range developments, impressive innovations and lots of inspiring ideas. Divided into easy-to-reference sections, the catalogue provides full product details along with high quality lifestyle and detailed product images.
New high design accessories reflect the evolving aesthetic of the home, with Matt Black, Anthracite and Smoked Bronze finishes on electrical accessories and lighting now up there with more traditional items such as white and chrome, both polished and brushed.
•28• industry news CABERMDF INDUSTRIAL
ROUSE HOMES GAINS GREEN LIGHT FOR £40M BARNSLEY SCHEME
Leeds-based house builder Rouse Homes has gained outline planning to build 115 homes at the former Woolley Colliery Site in Darton, South Yorkshire.
The site is split into two parcels of land with up to 75 homes to be built on the
northern site and around 40 homes on the southern site. Around 20% of these will be affordable.
Works are now set to start on the £40m scheme later this year, subject to detailed planning and S106 agreements.
The trend towards smart appliances is represented with a comprehensive range of commercial, domestic, and outdoor products that are easy to use and all controllable via one easy app, 'SmartKnight,' which is available from Google Play and the App Store. The app allows users to control all their
lighting and wiring, and it works with Google Home and Alexa!
Latest lighting introductions include SpektroLED, the 40-in-one configurable downlighter that now comes in fixed and tilt versions; and the Torlan range of non-corrosive LED battens with variants ideal for residential, commercial, industrial, agricultural and other demanding environments. Further recent developments include a collection of recessed and surfacemounted downlights designed for light commercial, hospitality and high-end residential applications.
Compatible with Knightsbridge GU10 light sources, the IP20 downlights lights are available in dimmable and non-dimmable variants and boast a wide array of colour temperatures and controllable parameters. The downlights can all be used with
Knightsbridge's range of fire hoods, and – depending on model – integrate seamlessly with the SmartKnight app for remote scheduling and operation. Outdoors, there's plenty to choose from – whether the wide range of weatherproof wiring accessories featuring robust, easy-to-operate switched sockets and fused spur units or stylish 20AX outdoor switches; and outdoor enclosures. Wall lights and bollards are a great way of transforming patios, yards, and gardens into areas that can be enjoyed in the evenings, and all year round.
Of course, the catalogue lists all the traditional favourites too, across a wide range of categories and applications. To get your copy simply visit www.mlaccessories.co.uk/catalogue-request or give Knightsbridge a call on 01582 887760.
•29• industry news
All the products, with a gloss black lacquered structure and white tabletop in ash wood veneer, were inspired by the power and nature of Shinto shrines, which are places of worship, and the dwellings of the 'kami', the Shinto 'gods'. Here, sacred objects can be stored in the innermost chamber of the shrine and not seen by anybody. This collection has a total of seven products, from consoles to bedside tables, providing plenty of furniture options where customers can keep their objects safe and well-guarded, worthy of a god reality.
SHINTO Consoles, with a black structure and white tabletop, makes these products ideal to fit into any modern classic set, having the power to add a touch of elegance and sophistication to the environment, bringing "Kami" supernatural force to the space.
Sideboards are not just for storage, serving as extra pieces of furniture to complement existing décor, and this one is the perfect sideboard for a dining or living room, filling spaces with elegance and sobriety.
Fit For A God Collection: SHINTO by BRABBU
"Fit For A God" is the motto of BRABBU's newest collection: SHINTO. September is known for its new beginnings, so the brand its designers work persistently to create the most powerful and functional furniture, offering customers the chance to renew their houses in the upcoming season and fill them with personality and fierceness. Believing that all atmospheres must be powerful and classy, the brand decided to launch its newest collection – SHINTO -, combined with the highest quality materials and innovative techniques.
Sometimes, when working from home, it is not that easy to be productive, so this SHINTO II Desk is the absolute choice to combat that feeling, bringing fierce and class to any divine home office.
SHINTO Bedside Table is a superb option for a modern and classic bedroom design, providing it with an even more refined look to the space and being the right product to safe keep all important objects. Modern and sophisticated, this rectangular table is the most stunning centerpiece to any living room, combining style and functionality, bringing class and magnificence into any contemporary or classic design set.
The SHINTO Round Dining Table was designed to safely keep those moments everyone enjoys over dinner: good conversations and good food. If that is the case, this is the most incredible design solution to any dining room design.
•30•
Beautifully handcrafted furniture from the experts in comfort COMMERCIAL | RESIDENTIAL | HOSPITALITY Fully compliant contract range available Express delivery in as little as 2 weeks Bespoke manufacturing service Generous and competitive discounts To open a trade account please call 0345 241 1509 or email trade@sofa.com
NOIZ ARCHITEKTI COMPLETES MINIMAL PARK-SIDE HOME IN SLOVAKIA
Slovakian practice
Located in the city's Old Town close to Horsky Park, the site was previously occupied by a singlestorey family house alongside a garden with a brick shed, structural elements of which have been incorporated into the new home.
Noiz Architekti inserted a new volume to unite the main home with the structure at the bottom of the garden, creating a U-shaped floor plan that wraps around a newly-created courtyard space.
"The aim of the concept of the new building, on the footprint of the original buildings, was to try not to burden the plot and its surroundings," explained the studio, which also aimed to preserve the scale and character of the original development.
"The first starting point of the solution represented a connection to the original mass of the objects, [and] the second, resulting from this, was the creation of a new layout scheme on their original footprint," it continued.
Creating a step-down in the site and adding two additional storeys atop the existing building, the home is
connected by a bright orange metal staircase that climbs through a central living area and kitchen overlooking the courtyard.
Entering via a small bike storage area, the staircase leads down into the living spaces or up towards the bedroom and studies on the first floor and a small lounge and rooftop terrace on the second floor.
In the basement living space, the new connecting space contains a dining room and leads through to a separate bedroom and bathroom with an outdoor shower at the end of the garden, housed in a low, mono-pitched volume.
"We arranged the family house in such a way that the living area came
into contact with the land behind the building as much as possible," explained the studio.
"The functions are located at different height levels based on the plot," said the studio. "The sectional diagram within the meaning of 'raumplan' defined the shape of the staircase, which became a dominant visual part of the project."
In the interiors, the exposed concrete structure of the home has been left visible, combined with wooden partitions, storage areas and furniture, contrasting the simple exterior of thin wooden planks and deep window frames.
•32• Interior Design
Noiz Architekti has completed Na Rade, a family house in Bratislava with a minimal, stacked form clad in thin wooden planks.
KARBOXX LIGHT, MORE LIGHT
Cutting-edge design and technological evolution coupled with outstanding materials.
Karboxx creations stand out for their modern and functional style and are designed to easily blend in with everyday surroundings. Karboxx is the ideal choice for anyone who recognises the importance of unique and timeless pieces with enduring style. A return to our roots, from skilled craftsmanship to hands-on experience with materials that has otherwise been forgotten. Unconventional materials that are technologically advanced and lightweight yet strong - translucent and reflective materials for decorative items able to create frequencies, lights and shadows that define the space around them. The designer is an alchemist who merges and blends aesthetic values and identities, experimenting with a new approach to light – an approach that is less conventional and more mindful.
Top: ADD Pendant light. Pottery
lightshade coloured white on the inside; outside in glossy enamel in several colours. Only the clay finish is matt. Other colours on request.
Bottom: AFRA Floor lamp providing diffused light. Diffuser consisting of an externally acid-etched hand blown, flashed opaline white glass Base in aluminium painted light grey. On request, decorative cap in black or beige. Complementary pendant and table lamps also available.
•36•
Interior Design
tollgard.com +44 (0)20 7952 6070 Tollgard Showroom, Grosvenor Waterside, Gatliff Road, London SW1W 8QN info@tollgard.com +44(0)20 8067 2123 First Floor, Centre Dome, Design Centre, Chelsea Harbour, London SW10 0XE Extraordinary Pieces from around the World.
SNUG FIT
Planning a new look for your home? It seems anything goes these days - the trend is for individual style. With many of us spending more time at home, householders are increasingly design savvy in creating a personal style to reflect their lifestyles.
"An impactful way is to be inspired, be adventurous – be you," says Russell Ager, managing director of Crittall Windows, a pioneer of bespoke steel frame window manufacture for almost 180 years.
Creating a cosy snug room is a great way to show individuality and very in vogue. Think home comforts. Dimmable 'focus' lighting; natural shades, rugs, soft sofa, Smart TV, play area or a games section, maybe a book corner for you and the kids. Add a striking colour scheme, plants, prints, patterns and textures with cushions, rugs and throws and you've cracked it.
As is sharing natural light throughout your home.
While the nature of a snug is to make it comfy, clever use of glazing via internal steel screens, doors and windows - made to order to your personal needsensure light is let in throughout the home and they look stylish, without compromising warmth and cosiness.
For example, matching combinations of Crittall's minimal profile windows and Innervision internal glazed steel screens with sliding or hinged doors are bespoke and designed for modern living, providing a light and airy sense of space. Their elegance and clean lines, subtle detailing and excellent technical properties can transform your home's look. They make a snug room - although small by its natureseem bigger, with the added benefit of keeping down your heating bills by using a smaller area.
They also offer open plan living and spaces with a different dimension, so you can easily move about the home, while partitioning areas create contemporary 'zones' for relaxing, socialising, eating, exercising or working – creating a flow throughout, without compromising light or space.
Russell Ager continues: "Using natural light to define a space is a key element within a home's design and has a positive impact on our daily lives and well-being. Steel framed internal screens and windows allow large expanses of glass with elegantly slender frames and the slimmest of profiles.
"They admit much more light, creating a light, airy feel for any room sharing light across spaces, while reliance on artificial light is reduced.
"Advanced glazing options mean tailor-made steel framed screens maximise natural illumination without compromising your space. Cosy for comfort in the cooler weather, enhanced acoustic properties keep noise at bay.
"Slim profile steel windows, partitions and doors give an on-trend retro-look with a contemporary twist. A stunning steel-framed glazed screen will form a lightfilled area, be it a snug, home office, study, converted playroom, your bedroom or kitchen, brightening up a dark Victorian hallway or in a garden annex.
"Steel screens and windows are enjoying a big resurgence in popularity. They are beautiful, unique products, ideally suited for any style, whether it be a period home or a modern property seeking an industrial look, offering you the freedom to create a unique design.
"Crittall products are Polyester powder-coated too for minimal maintenance, and there's a vast palette from which to select a colour to suit your chosen décor or theme. Adding that savvy splash of colour will ensure an even bigger wow factor."
Mr Ager advises: "It's not worth spoiling the look for the sake of a cheap installation. Ensure you install the brand it says it is - the original, genuine, make. As a top brand in the marketplace and the original steel window company, Crittall steel windows, doors and screens are expertly hand-crafted by artisans and built to last. Uniquely British made – they are often imitated but never matched."
Crittall's InnerVision range of glazed internal fixed screens and single or double leaf hinged doors are available for fire rated application. Providing peace of mind, they can save lives, prevent injury, protect against fire spreading by containing it, and the smoke and toxic gases emitted. The steel-framed system (InnerVisionFR) is compliant with BS476 Part 22 providing 30 minutes (FD30) integrity fire resistance.
More Crittall Windows info
Visit www.crittall-windows.co.uk; t: 01376 530800; e: hq@crittall-windows.co.uk
Image courtesy: Lightfoot Windows (Kent)
Individual style is in and creating a snug room is a great way to show it – says Crittall Windows.
STERLINGOSB ZERO FOR INDUSTRIAL CHIC IN COMPACT PARIS LOFT APARTMENT
As one of the most popular as well as romantic cities in the world, Paris boasts premium properties where consultants and clients strive to optimise the space available. An inspiring example is the "Under the Roof" project where a tired old garret has been given a new lease of life with SterlingOSB Zero from the West Fraser range.
As featured in the January edition of Grand Designs Magazine, the apartment's compact kitchen has cupboards at wall and floor level utilising the OSB's distinctive surface structure, exposed as part of the refurbishment's minimalist styling. The rugged OSB is also used for flooring and some pieces of furniture around the home, with its natural form very much to the fore in a manner which would have been approved by the great Romanian sculptor.
The project was designed by Florent Chagny Architecture for the new owner, who wanted to reimagine and upgrade the 50sqm space which is on the top floor of an 1830s wooden building in Paris's 5th arrondissement.
Responding to the client's brief, the designers decided to primarily utilise two "raw industrial" materials: steel and
OSB. Key changes included the removal of some old partitions and a 1990's spiral staircase, while the installation of contemporary rooflights and a steel framed glass screen above the lounge space introduced much needed natural light.
Florent Chagny commented, "The client wanted to give a new identity to the apartment he had just purchased and is delighted to live in a new, contemporary stylish space with a high ceiling and much more light; important in the centre of large cities like Paris."
Commenting on the choice of OSB as a primary material, he added: "The idea was to highlight the functionality and form of the materials used. By choosing an industrial wood - a raw material usually meant to be hidden - we were also seeking to express all of the small details we had created. Architecture makes sense when design explores the different scales, and, in a way, we are paying tribute to the manufacturer's creativity. Significantly, OSB is quite warm and it complements steel."
As part of a comprehensive, overall carbon negative product range, SterlingOSB Zero T&G presents specifiers with precision-engineered tongue and groove boards which are typically specified for pitched or flat roof decking and timber frame construction, as well as for flooring and other applications.
Also from an environmental viewpoint, the 'Zero' in the name means no formaldehyde is added during its manufacture, which is a first in the UK, encouraging its specification on improved health and safety grounds.
Available in thicknesses of 18 and 22mm, the boards are produced in 2400 x 1200mm and 2440 x 1220mm sizes with T&G joints on two edges, as well as an 18mm thick version with T&G profiles around all four edges and face dimensions of 2400mm or 2440mm by 625mm. They are strong enough for use in most load-bearing applications, while BBA certification and recognition by both NHBC Technical and Zurich Municipal are key assurances for housebuilding applications. SterlingOSB Zero T&G also bears the coveted UKTFA Q-mark, a quality certification which provides a benchmark for manufacturers and offers confidence to designers and end-users across the UK.
To find out more about West Fraser's support for architects and to access useful downloads visit the architects' page at uk.westfraser.com/resources/architect-support For further information, call 01786 812 921 or visit uk.westfraser.com
•41•
November2022 HOME-DESIGNER ANDARCHITECT MAGAZINEDecember 2022 HOME-DESIGNER AND ARCHITECT MAGAZINE JIS A4 Advert Layouts.indd 2 Stay in the Know Subscribe for Free Now Industry News - Build Show Preview - Doors, Windows & Architectural Hardware - Drainage, Plumbing & Water Saving Solutions - Ecobuild Preview (inc CAD & BIM solutions) - Ecobuild Review (inc CAD & BIM solutions) - Fire, Safety & Security - Floors, Walls & Ceilings (inc Acoustic Solutions) - Focus on CAD & BIM - Focus on Education - Focus on Health - Heating, Ventilation & Energy Efficiency - Housebuilding & Residential Development - Interior Design - Kitchens, Bathrooms & Washrooms - Maintenance & Refurbishment - Retail, Commercial & Industrial - Roofing, Cladding & Insulation - Stairs, Lifts & Balustrades - Sustainability & Eco Solutions - Urban Design & Landscaping February2023 ANDHOME-DESIGNER ARCHITECT MAGAZINE Seeinside... LARGE FORMAT SINKS KITCHENUPLEVEL ZONEWASH HOME-DESIGNER AND ARCHITECT MAGAZINE www.homedesignerandarchitect.co.uk