AUTOMATION PDATE
WWW.AUTOMATION-UPDATE.CO.UK Issue 95
Simplydone.

VARIO-X is the decisive step towards the future! Agile manufacturing, sustainability or Industry 4.0 – thanks to 100 percent automation without control cabinets. Modular, flexible and future-proof, Vario-X brings your machines and systems into the future with decentralized installation technology. future. It's that simple.  SIMPLY DONE NOW! www.vario-x.com/uk
Publication & Managing Director
Jodie Little 01843 580 460 jodie@engineering-update.co.uk
Publication Assistant Taylor Owens 01843 267 690 taylor@engineering-update.co.uk
Editorial Assistant Leigh Little 01843 448 443 leigh@engineering-update.co.uk
Publishing House Jet Digital Media Ltd The Forge, Spratling Court Offices, Manston, Kent CT12 5AN
UPDATE
www.jetdigitalmedia.co.uk www.automation-update.co.uk AUTOMATION
new products
services
keller-druck.com HIGH ACCURACY IS THE OPTION Pressure Ranges 0…0,3 to 0…1000 bar Accuracy ±0,05 %FS Total Error Band ±0,1 %FS @ -10…80 °C Interfaces RS485, 4…20 mA, 0…10 V Operational Temperature Range -40…120 °C Series 35X
Automation Update is an engaging, editorially led publication & directory giving the reader news and updates on
and
to our ever Progressing industry.
How can my business reduce its carbon emissions?
As businesses step up on meeting ESG targets and cutting carbon emissions, we're seeing an increase in clients asking for help to meet their sustainability goals. When scrutinising the entire supply chain, many manufacturers are finding that changing the chemicals in their cleaning processes can significantly reduce carbon footprint.
Historically, cleaning solvents were notorious for having very high global warming potential (GWP) and had seriously detrimental effects on the atmosphere but the new generation of solvents have been developed specifically with the environment in mind, and are far less harmful than comparable solutions.
Fraser Technologies, who have been supplying precision cleaning solutions for over 50 years, are committed to minimising negative impact on the environment and ensuring we offer the most advanced and sustainable products on the market. One such product is Opteon™ SF80 from Chemours. SF80 has an ultralow GWP of less than 2.5 and is just as effective as competitor products that have a GWP of up to 11,000, so changing can have a huge impact on helping to lower carbon emissions, and it can improve the cleaning process and save money in the process.
One of our customers, a leading aerospace manufacturer, was looking for an alternative to the high-GWP solvent they were using. They switched to SF80, reducing their overall usage of solvent by 28%. This saved them around £30,000 per year, and dramatically reduced their carbon emissions. Previously, their GWP of their previous product was 990 – so the CO2 emissions being created were equivalent to driving around the world 143 times. After switching to SF80, the new emissions were around the same as driving from Edinburgh to Moscow.
To know more about whether your organisation can reduce the carbon impact of its cleaning process, please contact one of our team. We can look at your existing set up and suggest efficiencies, and if superior solvents can be used. It could be one of the easiest ways to help meet your company's sustainability targets.
For more information click here
sales@frasertech.co.uk
4 - Automation Update
UK eco AC LTD POWER www.ecopacpower.co.uk ENCLOSED POWER SUPPLY DIN RAIL POWER SUPPLY OPEN FRAME POWER SUPPLY MEAN WELL POWER SUPPLIES Ecopac (UK) Power Ltd, Unit 4, Ridgeway, Crendon Industrial Area, Long Crendon, Bucks, HP18 9BF CALL OUR EXPERT TEAM TODAY! +44 (0) 1844 204420 Email us at info@ecopacpower.co.uk
High Magnification Beam Expander For Laser Applications
Optical Surfaces Ltd. has developed a new compact beam expander that uniquely delivers high magnification (x30) from small aperture (2mm) high power laser beam lines.
Traditionally the combination of small aperture and high beam magnification is difficult to manufacture because the optics associated with such a beam expander are difficult to test using state of the art interferometers. The difficulty arises from the fact that small aperture laser beams, when highly magnified, generate artifacts within the interferometer making it extremely hard to distinguish and analyse what are true errors and what are artificial errors.
Working with a customer, Optical Surfaces Ltd. examined the options to manufacture a small aperture beam expander able to deliver artifact-free high magnification. The options presented to the customer were to use either a transmissive (lens-based) or a reflective (mirror-based) beam expander approach to their application. Drawing upon over 50 years' experience of serving the high-power laser community, Optical Surfaces Ltd. advised that the use of reflective beam expanders would be particularly useful for high energy applications with lasers operating within the femtosecond pulses regime. This is because the wavelength bandwidth in such applications is relatively large, and a reflective solution allows fully achromatic operation. Also, the coatings on a lens-based beam expander may not be suitable to withstand the high energy intensities typically encountered in such applications, in contrast to the proven hard dielectric coating options available for reflective mirrors.
Working on this project – Optical Surfaces Ltd has developed a proprietary method to suppress the artefacts shown by interferometers during testing thereby making it possible to manufacture such a high magnification (30x) reflective beam expander for small aperture applications.
The new 30x magnification A1-Series reflective beam expander incorporates high precision off-axis mirrors which have constant focal lengths, regardless of the wavelength of light being focused. Unlike lens-based beam expanders, the new high magnification beam expander can be used with collimated polychromatic light without the need of any fine focus adjustment.
Supplied housed in a robust aluminium cover – the 30x magnification A1-Series beam expander comes with provision for secure fixing to an optical table. Alignment aids are provided to ensure correct beam pointing and tracking during integration. Manufactured to better than lambda/5 transmitted wavefront accuracy, the 30x magnification reflective beam expander produces no central obscuration and highly efficient transmission is obtained, unspoilt by diffraction patterns.
For further information on the 30x magnification A1-Series reflective beam expander please visit https://www.optisurf.com/index.php/products/reflective-beam-expander/ or contact Optical Surfaces Ltd. on +44-208-668-6126 / sales@optisurf.com.
6 - Automation Update
For more efficient cleaning and higher system availability
The new compact conductivity sensors LDL100 and LDL200 from ifm impress with their fast and precise media differentiation. This helps you to control CIP processes efficiently and to increase the availability of your system. The new LDLs are also simple to commission: They are ready for use out-of-the-box and transmit the conductivity and temperature of the medium via a single M12 connection - digitally and loss-free thanks to IO-Link. As there is no additional evaluation unit required, you also save system costs. So easy, so good. ifm – close to you!
Discover the new easy way to control CIP processes. ifm.com / uk ifm.com / uk Go ifmonline Go ifmonline years WARRANTY on ifm products
Snap-on's Level 5™ asset management system is network ready
As engineering managers come under pressure to meet demanding schedules, often with fewer skilled hands and tighter budgets, the benefits of professional tool storage and management become stronger than ever.
Snap-on Industrial's Level 5™ automated total asset management system brings order to any workplace, enabling engineers and technicians to know exactly where to find every tool they need, when they need it, saving time and easing stress.
How useful would it be if all valuable tools could be tracked from one central point? Snap-on's Level 5™ system makes that
possible. It provides complete reports on everything managers or supervisors need to keep an eye on.
And then there's FOD. The threat of foreign object damage is a real and present danger in many engineering workplaces. Using Snap-on Level 5™ minimises the risk of human error, as automated tool control constantly tracks every tool and detects which tools have been removed or returned, ensuring greater protection against FOD.
Engineered to track individual tools by user, without bar codes, scanners, RFID tags or other add-ons, the system works at the speed its users demand. Other systems require additional steps to scan or log activity. The Snap-on system does this automatically so users save time and don't have to depend on other steps to ensure accurate results.
Snap-on's Level 5™ ATC boxes are network ready, using either Ethernet or wireless connection. That enables users to review activity at all Level 5 boxes in their location from one central computer, avoiding the time consuming need to inspect each box.
Major benefits of the system include:
• No individual tool scanning required;
• No RFID tags to install or replace;
• No limitations on tool size: from ¼" screwdriver bit upwards;
• Intuitive interface, with an easy to use touchscreen
• Audible voice announcement of tool removal and replacement
• Automatic locking for maximum security
• Errors announced and displayed to indicate incorrect tool position or advise when a drawer is not closed.
Says Richard Packham, Director UK & Europe for Snap-on Industrial: "Snap-on's automated system takes asset management to an entirely new level. The ability to monitor several boxes from one central computer offers a huge advantage to engineering managers."
For technical details visit: www.snaponlevel5.com call (01536) 413904 or e-mail: ukindustrialmarketing@snapon.com
8 - Automation Update
mk Profile Systems Limited a company of the mk Technology Group P hone +44 (0)1 949 823751 www.mkprofile s .co.uk·info@mkprofiles.co.uk Flexible modular solutions from mk! Compatible standard modules from mk simplify your production and maximise efficiency. Technology from mk provides the ideal solution for plant and special machinery engineering. Profile TechnologyConveyor TechnologyLinear MotionFactory Equipment
Vapour degreasing cycle using hermetically sealed equipment
ProSolv®5408e is a high-performance solvent cleaner used for sustainable and future proof vapour degreasing.  Soft on the environment and safe for users, it offers improved cleaning at lower costs. Low boiling point, economical with energy with low solvent losses and faster production.
Innovation driven by legislation
Vapour degreasing, with or with-out ultrasonics, is the oldest, simplest and most effective solvent degreasing and metal cleaning process used today. It has, until recently, been subject to little change since it was first invented in the early part of the last century. In the UK, Europe, United States and other advanced industrialized economies increasingly stringent legislation to control emissions of VOCs, Solvents with a high Global Warming Potential (GWP), or a high Ozone Depletion Potential (ODP), and those compounds associated with human health concerns has led to Envirotech Europe manufacturing new formulations for precision cleaning solvents with low or near zero potential.
Halogenated hydrocarbons are the solvents of choice for vapour degreasing and cleaning. The process is essentially simple. A tank with a sump to contain the solvent, heaters at the base and con densation coils around the top section to control the height of the vapour is all that is needed. When heated in the sump halogenated solvents produce, in most cases, a saturated vapour between 3 and 4 times heavier than air at a temperature greater than the ambient temperature of the parts to be cleaned.
This allows the solvent vapour to con dense on the surface of the parts. The condensate dissolves the contaminants such as oil, greases, flux, and soils return ing the used solvent into the sump of the machine for recycling into vapour which continuously condenses onto the parts until they have achieved vapour tempera ture when, with no further condensation, the process is complete. Parts removed from the cleaning machines are very clean, warm and dry.
The most common halogenated solvents, in use for commercial purposes, are non-flammable so present no risk in this process. Perchloroethylene, used mainly for dry cleaning, methylene chloride previously used widely in paint strippers, 1,1,1- trichloroethane and trichloroeth ylene used for vapour degreasing were the original materials used based on chlorine chemistry. However continuing concern about the environmental impact and danger to operators by exposure to chlorine-based solvents, especially trichloroethylene, has led to a continuing search for safer alternatives, such as ProSolv®5408e, a trans-1,2-Dichloro ethylene based solvent mixture that is non-flammable.
usage, low footprint on the factory floor, safety for the operator, and high pro duction rates with low solvent usage or environmental impact.
With the new generation of sealed cleaning machines the future of vapour degreasing as the process of choice is assured.
FURTHER INFORMATION
Please visit our website for information about other uses and applications for ProSolv®5408e
For more advice, please telephone us on +44 (0) 20 8281 6370 or use our website contact form
All products are supplied and supported by EnviroTech Europe Ltd. Manufactured in the United Kingdom and available on short delivery times through our dedi cated team of distributors worldwide.
Video animation of Solvac hermetically sealed equipment by kind permission of CC Hydrosonics Ltd.
ProSolv®5408e 23kg can.
The ProSolv®5408e vapour degreasing process gives the highest levels of eco nomical cleaning with minimum energy
Supplied and supported by www.envirotech-europe.com
10 - Automation Update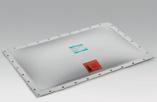 © REMBE® | All rights reserved Consulting. Engineering. Products. Service. T +49 2961 7405-0 hello@rembe.de Gallbergweg 21 | 59929 Brilon, Germany F +49 2961 50714 | www.rembe.de Made in Germany Your Specialist for EXPLOSION SAFETY and PRESSURE RELIEF SOLUTIONS
C.K TOOLS LIGHTS THE WAY WITH NEW HEAD TORCH
C.K Tools, the trusted choice for trade professionals, has launched a brand-new Wide Field Head Light (T9630) to ensure greater visibility and safety when accessing wires or cables in dark and confined spaces.
The COB LED head light comes with an RRP of £39.00 and four modes of operation – spotlight, wide field, full beam, and dipped beam –providing the versatility needed to suit all manner of environments electricians find themselves in.
More importantly, the head light performs at a high CRI (Colour Rendering Index) rating of 80, which when optimised with a combination of 400 lumens of brightness (equivalent to a 40w LED bulb) and 5,700 kelvins of colour temperature (similar to natural light) means it can more closely project the true colour of the object it is shining on –critical when working with coloured electrical wires in dark spaces.
For extra portability, the head light is charged via USB, with six hours of runtime, three hours of charge
time, and a charging indicator. To withstand the variety of environments and spaces it will be used in, the head light also comes with an IK-07 impact rating and IP54 ingress protection from limited dust and water spray, for extra durability.
Paul Pugh, Head of Marketing at C.K Tools, said: "Accessing wires in dark and confined spaces is a necessity for every electrical engineer, and it becomes that little bit harder in the winter months when brighter, natural light is less abundant.
"What many don't consider is that the source of light is just as important as the tools being used on the wires – if not more so; it can make the difference in cutting or connecting the right wires. This is where electrical engineers should be looking beyond just practical elements, such as the portability and price, and placing more important on the CRI and Kelvin capabilities of their light choices."
www.ck-tools.com
Lamonde Automation Limited Quality Products: Expert Advice sales@lamonde.com www.lamonde.com +44 (0)20 3026 2670  PLC Web Browser  OPC UA Server  WebView  In Excess of 300 Communication Drivers  Event Bar Chart  Database Server  SQL Query  Energy Demand Display/Setting Features Include:
Linear Motors for the Food and Pharmaceutical Industry
Linear motors are ideal for fast and accurate motion in a machine.
Linmot, the leading manufacturer of cylindrical linear motors, has made them even more suitable for demanding food and pharmaceutical applications. For these environments, any mechanism needs to have a high protection class and be easy to clean and require little maintenance.
The motors have been developed to be fully sealed and are made in High grade Stainless Steel. The cylindrical design allows the motor to be completely smooth and does not require seals. There are no food or particle traps and they can be fully washed down.
This is a big advantage over screw, belt actuators or pneumatic cylinders.
The motors are available in Linear modules with protection class IP64S and stainless steel linear modules with protection class IP69 consisting of a linear guide and an integrated LinMot linear motor.
Motor series in stainless steel (EN 1.4404/ AISI 316L) for wash down applications. The motors are characterised by their hygienic design and the high motor protection class IP69 according to DIN EN 60529. Perfectly suited for «in place» cleaning processes like CIP and SIP.
Food processing with LinMot
LinMot linear motors have been used in the food industry for years. They score here with industry specific advan­
tages, such as simple integration, flexible programmability, dynamics and hygienic design. The motors can be connected to common control platforms in synchronous operation or simple point to point motion. The advantages of servo technology enable the gentle and dynamic processing of food. With the help of stored motion profiles, frequent product changes can be achieved simply by pressing a button. LinMot linear motors are available in stainless steel with a high protection class, meaning they can be cleaned under high pressure and with caustic cleaning solutions.
Filling in the Pharmaceutical Industry
Users wishing to combine the advantages of dosing based on flow measurement with those of piston dosing in a rotary filling machine now have clean design LinMot motor options. Using LinMot stainless steel motors, the stroke movement of the filling needles can be mechanically decoupled from the movement of the carousel. Even highly dynamic needle raising applications are possible.
Unlike mechanical lifting curves, electrical direct drives do not exert any destructive forces on the bearing shafts.
www.quin.co.uk/linmot
14 - Automation Update
Automation Update - 15 www.quin.co.uk/linmot
Turning Heads in a Rotating Industry
Industrial photographer, Adrian Waine, is no stranger to the pages of Manufacturing Update. His imagery ranks amongst the best we feature. In this article we get a new perspective on what it takes to create stunning images in challenging environments – Mel Meader, Chief Operating Officer, of Carter Manufacturing, explains in this interview with editor Taylor Owens how Adrian provides the creative spark for their pictures.
Is the photographer's knowledge of your industry important?
"Carter Manufacturing is a global supplier of precision bearings and tooling to aerospace, medical, nuclear and defence. We require exceptional images to support our business and make it stand out across all the markets in which we are active. Having used various photographers in the past, we have a good idea of what we need in a photographer to achieve our desired images. Experience in all the sectors in which we are involved is not realistic but having knowledge of some plus the ability to adapt those to others is the
What references do you seek before hiring a photographer?
"We discovered Adrian Waine through his images being credited in an associates website. For us, the work speaks for itself and having found these images we started to dig a little deeper. Once satisfied with the imagery, we set about talking with Adrian informally to get a feel for him and how he approaches each commission. His wider industry expertise and experience quickly shone through and gave us the confidence we were seeking."
Does the photographer's equipment or lack of it have any consequences?
"The right equipment is necessary, especially lighting. We strive to create original images to capture the imagination of our target audience. Ambient light alone is very limiting in this respect. With the equipment must come knowledge in how to use it for maximum creative effect. We discuss a shot list in advance which defines who needs to obtain what. Adrian supplies all photography and lighting equipment required to capture a shot. He also brings a time-served assistant with him and suggests must-haves in terms of relevant props. This makes the photography process much easier on the day as everything is to hand when needed."
When the photographs are completed do you feel that the investment in time and money are worthy of the results?
"Without a doubt. We have had several uses from the imagery and expect more. They are being used in our website and have been used in exhibition stands, within our social media and marketing campaigns. The key to getting the most out of the time hinges on the advance preparation. The magical creative flair, if you like, is left to Adrian."
22|
16 - Automation Update
Is organising a photographic shoot in a working factory disruptive?
"I know it sounds repetitive, but again preparation is key when commissioning a professional photographer like Adrian. Disruption is often minimal when you append time building a shot list, prop portfolio and select the people involved in advance. Adrian adapts where he can and will always adjust or generate an additional shot outside of the plan if he can and so maximise the useable shots taken on the day."
Modern cameras and high-end phone cameras, pack a lot of punch these days, are you not tempted to try taking your own pictures?
"You cannot capture the images of this quality using a phone or personal camera. Attention to detail comes from experience and Adrian's speaks for itself. Lighting, camera angles and feel cannot be re-created without using a time served photographer. Owning an oil painting set doesn't make you an artist! Working at the forefront of emerging technologies you need to create the right feel when drawing in customers. Adrian achieves this well and we believe that it is well received by our customers, 'a homemade shot' will not do."
Is building a long-term relationship with a photography important?
We began working with Adrian in 2020, and have already completed three shoots with him, with more in the pipeline. Adrian seems to keep well on top of trends. We see our future relationship with Adrian being a constant to keep our imagery fresh, current and eye-catching in an ever changing world.
Does photography help the business attract new talent?
Carter Manufacturing is a pioneering company and to inspire and attract a new generation of engineers to propel our industry forward we need to show
our workplaces for the centres of technological excellence that they are. Adrian's images come together to tell that story. www.carterbearings.co.uk Mel Meader, Chief Operating Officer, Carter Manufacturing Limited +44 1865 821 720 Mob 07859 879040 mel@carterbearings.co.uk www.photographyforindustry.com Photography : Adrian Waine Tel 0151 356 3855 adrian@photographyforindustry.com Adrian was formerly staff photographer with Saudi ARAMCO and was regularly commissioned within the oil processing facilities of Saudi Arabia. Automation Update - 17
Robotics Plus unveils autonomous modular vehicle to alleviate agriculture labour shortages
Multi-use, modular platform Unmanned Ground Vehicle (UGV) automates tree and vine crop tasks, starting with intelligent spraying
Robotics Plus, a New Zealandbased agritech company, today launched its autonomous multi-use, modular vehicle platform for agriculture designed to carry out a variety of orchard and vineyard machine tasks - to alleviate ongoing labor shortages and transform the industry.
The multi-purpose Unmanned Ground Vehicle (UGV) can be supervised in a fleet of vehicles by a single human operator. The vehicle uses a combination of vision systems and other technologies to sense the environment - to optimize tasks and allow intelligent and targeted application of inputs such as sprays. Growers will be able to rotate multiple tools on the highly adaptable and configurable agriculture platform, depending on the day's work - for jobs such as spraying, weed control, mulching, mowing and crop analysis.
Robotics Plus, a specialist in the design and build of robotics, artificial intelligence and autonomous machines, unveiled its demonstration vehicle at FIRA USA 2022, a Californiabased event dedicated to autonomous agriculture and agricultural robotics solutions for the North American market.
Steve Saunders, Co-founder and CEO of Robotics Plus, says its world-class team worked alongside growers, researchers and best-in-class technology suppliers to deliver the unique modular architecture for its multi-purpose UGV, which can operate in a range of environments.
"We've created a flexible agricultural platform with the power to adapt to different crop types with tools for various applications, providing year-round automation benefits and maximizing machine utilization.
"To adapt and thrive in a changing world and create a sustainable and competitive future in the agricultural and speciality tree crop sector - growers and orchardists need automation that solves real-world problems, reduces reliance on increasingly costly and hard-to-find machine operators and provides data-driven insights for informed decision-making."
Saunders says that for automation to be adopted, it must also provide a good return on investment.
"Our multi-purpose vehicle replaces tractors and other tools. But, it does much more than just replacing labor – it's loaded with intelligence to improve efficiencies," he says.
18 - Automation Update
Above: Steve Saunders Co-founder and CEO of Robotics Plus
Below: Dr Alistair Scarfe, Cofounder and CTO of Robotics Plus
The first application for the technology is intelligent spraying. The system intelligently varies the flow rate to ensure spray efficacy whilst reducing inputs. Spray rates and airspeed is controlled in zones and responds as the sprayer moves along orchard or vineyard rows.
The highly manoeuvrable UGV has a small footprint and unique steering configuration, incorporating electric steering and independent motors, which increases productivity - allowing significantly more ground to be covered than machines which turn on every second row or greater, depending on row configuration. The UGV can be deployed in a range of applications in
various crop types with a minimum row spacing of 1.8M/6ft.
Dr Alistair Scarfe, Co-founder and CTO of Robotics Plus, says its hybrid electric diesel UGV delivers outstanding performance in the field.
"Electric drive motors give superior torque and control, whilst a Tier 4 diesel generator means the vehicle can operate for extended periods. Fuel consumption is minimized by electrically driving all systems, including tools. Regenerative braking and high-capacity batteries also extend efficiency and range.
"In addition, the vehicle's lightweight design and intelligent all-wheel-drive
system, with independent wheel motors to ensure grip and control - while significantly reducing ground compaction to protect the soil," he says.
The vehicle has been designed from the ground up to be modular and easy to service. With no hydraulic, gearbox or differential fluids to be managed, operators can easily keep their vehicles running if a part fails by simply swapping out modules when needed. All of this is designed to reduce downtime and complexity for growers.
Robotics Plus has partnered with best-in-class technology suppliers, including Yamaha Motor Company, Autonomous Solutions Inc., and
Automation Update - 19
Robotics Plus' multi-use, modular platform Unmanned Ground Vehicle (UGV) automates tree and vine crop tasks for orchards and vineyards
Croplands, to significantly increase the robustness and support for the product in a demanding environment such as agriculture.
Saunders says by taking a partnership approach, Robotics Plus has created a best-in-class platform for the agriculture industry.
"We've benefited from our partner's deep knowledge and access to high-quality technology components. In addition, growers can deploy Quantum sprayers with configurations adaptable to various crop types, growing formats, and heights."
Robotics Plus has developed multiple autonomous systems for use in agriculture and automation for intelligent fruit-packing to address significant industry issues, including global labor shortages, rising costs, and yield security. In addition, its robotic automatic log scaling machines are transforming port logistics with improved safety and productivity.
Robotics Plus' fast-growing team developed the modular platform UGV at its Tauranga base, with extensive testing in New Zealand and the US in various environments and applications. Robotics Plus investors include Yamaha Motor Company and New Zealand's ACC Impact Fund.
Robotics Plus' new autonomous modular vehicle is available for pre-order.
For more information, see https://www.roboticsplus.co.nz/
20 - Automation Update
DESIGN | ENGINEER | MANUFACTURE | DESIGN | ENGINEER | MANUFACTURE SERVICES • In-house design • In-house manufacture • Testing & commissioning • Programming CAPABILITIES • Assembly & Testing • Process Automation • Robotics & Product Handling • Product Marking • Manual Workstations • Plasma Treatment to discuss your next automation project, please get in touch with our design team T: 01274 308005 E: info@tfautomation.co.uk www.tfautomation.co.uk Hillam Road, Bradford, West Yorkshire BD2 1QN SPECIAL PURPOSE MACHINE MANUFACTURER Supporting a wide range of manufacturing industries from automotive, aerospace and defence to medical, printing and packaging, we design and manufacture process automation solutions focusing on improving output and productivity. TEXTILES MEDICAL PACKAGING AUTOMOTIVE FOOD & BEVERAGE AEROSPACE PRINTING HEATING DEFENCE
Secure plug-in connections for modular battery storage
The use of connectors also speeds up the construction of energy storage modules, which have huge benefits for many companies, including the ability to maintain an uninterruptible power supply and savings on energy costs by using delayed load usage.
As demand continues to increase, providers of storage systems need to connect a number of cells. The Han S® is specially designed to meet this need, providing simple, fast and safe connections and supporting the assembly of battery storage modules in large quantities.
The sustainable use of renewable energies such as wind or solar power can only be achieved through energy storage modules, as these enable time-delayed, needs-based use of the collected energy. The new Han® S connector range from HARTING now makes it easier to connect large arrays of battery storage modules.
With the Han S® series, HARTING offers secure connection technology for modular battery storage systems. The compact and flexible housings accommodate contacts for currents up to 200 A and 1500 V and bulkhead housings can be flexibly rotated through 360 degrees. HARTING have also coloured the positive terminals red and the negative terminals black, which prevents incorrect mating.
The Han S® offers users plug-in connections for storage modules while providing maximum safety, since the design meets all technical requirements and is based on the latest standard UL 4128 for stationary energy storage systems. The entire range meets the highest standardisation level required by the international market.
These properties are also beneficial for service and maintenance. If a cell in an energy storage module shows a drop in performance, the respective management system can be used to switch it off and have it replaced. To do so, the Han S® interfaces of the adjacent modules are simply turned to the locked state to make room for the switch-out. This procedure can be done without interrupting the energy storage functions of the neighbouring modules.
Han S® is the first high-current battery connector that meets the relevant UL and railway standards for stationary energy storage systems. Among others, it fulfils the requirements of UL 4128 for connectors in electrochemical battery system applications, UL 1973 for batteries in stationary applications, for emergency power supply for vehicles and in light rail application and UL 9540 for energy storage systems and accessories. Han S® is also shock and vibration proof according to the relevant railway standards.
To learn more, please visit: https://www.harting.com/UK/en-gb/ connector-battery-storage
Schnakenberg, CEO, Commeo GmbH
The HARTING standard helps us to ensure that the connection from our product to downstream products is always compatible.
Han® S - Secure plug-in connections for modular battery storage ■ Error-free connections through an effective mechanical coding system ■ Safe installations assured by visual locking control and finger protected contacts ■ High flexibility over different mounting possibilities with 360° positioning for cable entry and contact terminations ■ Complies with all relevant UL energy storage standards (UL1973, UL9540, UL4128) One Range. No Limits: www.HARTING.com/hans
Michael
Worldwide Fruit Automate Quality at Scale with AI
OAL is proud to announce its latest project with Worldwide Fruit to stop packaging errors with artificial intelligence and automation. Worldwide Fruit has scaled and improved its quality control processes, resulting in happier customers and reduced operational risk. Automation has helped find and prevent "hard-to-spot errors" whilst reducing the time it takes to complete quality control checks. They have also removed substantial paperwork from the business helping meet and surpass sustainability goals.
Previously manual human checks of product labels, date code and country of origin were undertaken, but these methods are susceptible to human error, especially in a high-complexity business like Worldwide Fruit. Their complex oper ations handle thousands of different product, grower, and packaging com binations. For one category like apples, there are many varieties of apples from different countries with different pack aging and promotion requirements from each retailer.
For a production run, Worldwide Fruit must ensure the right product (apple), is in the right packaging with the right date code and country of origin. Any mistake in the process could result in a product recall and a fine from retailers. To address these challenges Worldwide Fruit turned to automation.
After a review of suppliers, Worldwide Fruit chose to work with OAL because of recommendations and previous experience implementing the OAL system. Furthermore, they wanted to work with a business that could inte grate with their existing ERP system, which OAL could demonstrate.
The priority was implementing an "online" label and verification system across its packaging lines to acceler ate its digital transformation. Online meaning, every product is verified as opposed to "offline" where a sample is verified.
Fran McNally, Quality Manager at Worldwide Fruit described the project: "The team at OAL are easy to work with, working together we have implemented a robust automated label and date code verification system. By introducing cut ting edge artificial intelligence technol ogy we've futureproofed our packaging
lines, enabling further automation. Crucially we've been able to customise the system to meet our unique require ments. The 247 support is quick, friendly, and efficient!"
The OAL solution has a number of elements to automate the process. A digital master product database was created containing all critical SKU information. OAL Line Terminals were installed on every line for operators to start and finish jobs and conduct quality checks related to the job. This includes online cameras to scan and verify packaging to ensure the right packaging is applied to the product. Each online printer was connected to the OAL system. The OAL system controls the printer and tells it the date code to print based on the date code rules in the master product database. The offline print room printers were also under the control of the OAL system to ensure offline printed labels were also correct.
Finally, the site chose to add an extra layer of assurance with APRIL Eye date code verification. APRIL Eye gives the OAL system the functionality to read back and verify printed date codes in an image. This ensures the right date code is applied, it's legible and in the right location.
At Worldwide Fruit, as part of start-up, interval and end-of-run checks the operator takes a picture of a finished pack with the OAL line terminal hand scanner. The system checks it's correct and legible against the current job.
Finally, every check, scan and data point is recorded providing a complete digital audit trail to ensure BRC and retailer code of practice compliance.
Automation Update - 25
www.oalgroup.com
Live shows are back and better than ever with more excitement set for 2023
Following a packed 2022, with events like Packaging Innovations and The Print Show leading the reunion as the first UK meeting points for the global print and packaging sector, it's fair to say the industry is realising how vital live events are. No home office could ever truly replace the bustle of a meeting on a packed show floor, surrounded by cutting-edge technology and industry leaders with the crackle of creativity in the air.
At a time when the print sector is continually innovating to play its part in improving sustainability, the return of live shows – an environment that lends itself to breaking down barriers and improving collaboration – is particularly welcome. After several years of focusing on steadying supply chains, the print industry can now focus on using innovations to find efficiencies and add value to its products.
After several years of presenting through webcams, exhibitors are once again able to show their A-game live on the event floor. This is more useful for both exhibitors and attendees, who are able to thumb through reading materials, explore the tactile feel of samples, and compare colour cards live and in person.
Bringing in this packed calendar is February's Packaging Innovations & Empack, Featuring Contract Pack & Fulfilment show. Held 15 & 16 February at the Birmingham
NEC, the triple-tier event covers every aspect of the packaging journey and includes a dedicated Label & Print Zone – one of four zones on the show floor.
The event is set to attract over 6,000 attendees from some of the world's most prominent brands, where they forge new relationships or rekindle old ones by collaborating with one of the over 300 exhibitors at the NEC. As the show has returned to its traditional February dates, it once again acts as first-quarter inspiration for the print sector – and the wider packaging industry - on a scale that simply isn't possible in an online event.
If 2022 is any indication, live events like Packaging Innovations are set to generate increased enthusiasm from attendees and exhibitors going forward. 2023's bumper line up shows that show organisers are more than rising to the occasion.
Packaging Innovations & Empack, Featuring Contract Pack & Fulfilment is an early statement of intent that lays down a marker for the rest of 2023 to follow. Live shows aren't just back, they're bigger and better than ever!
For more information please visit: www.packagingbirmingham.com
26 - Automation Update
With several years of enforced online events behind us, the packaging industry's live show calendar finally returned this year – and is in better shape than ever.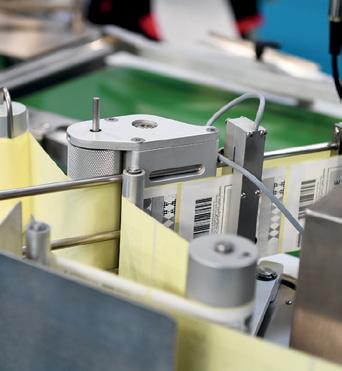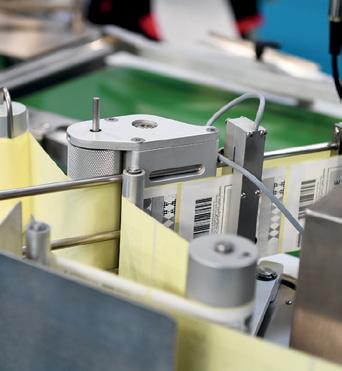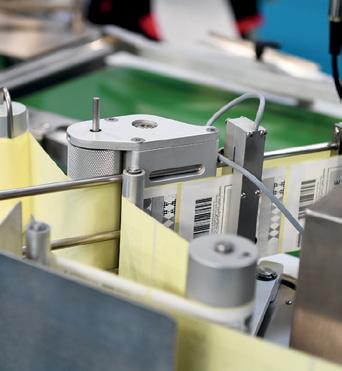 15 & 16 February 2023 | NEC Birmingham Register to attend 1002 +44 (0)20 3196 4354 packagingbirmingham.com Register toDAY Discover the future of your brand's packaging and production journey 15 & 16 February 2023 | NEC Birmingham Register to attend using code 1002 +44 (0)20 3196 4354 packagingbirmingham.com Register toDAY Co-located with Discover the future of your brand's packaging and production journey 15 & 16 February 2023 | NEC Birmingham Register to attend using code 1002 +44 (0)20 3196 4354 packagingbirmingham.com Register toDAY Co-located with Discover the future of your brand's packaging and production journey
Fluregiene 200™ Protecting your surfaces for longer. For more information about Fluregiene 200™ call us now on +44 01386 425755 or email info@cwst.co.uk Easy cleaning of hygiene conscious parts Reduces microbial growth Permanent coating protection Fluregiene 200™ provides protection for hygiene conscious parts and surfaces • Excellent corrosion resistance • Low friction anti-fouling and anti-stick properties • Durable and easy to clean/wipe down • Permanently applied to metals, alloys and plastics • Built-in antimicrobial technology actively reduces microbes on the surface of the coating. • Reduces fungal growth and surfaces stay fresh longer Low friction PTFE based coating containing BioCote® antimicrobial technology