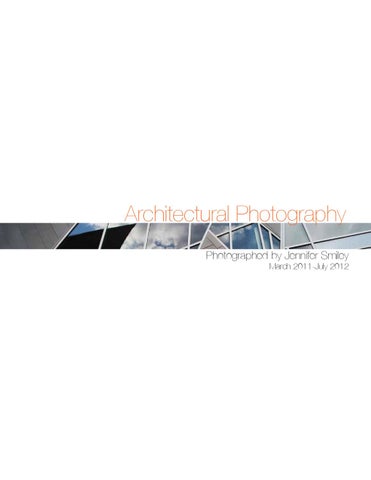 Architectural Photography Photographed by Jennifer Smiley March 2011-July 2012
---
Black & White Photography
The following photos were captured with a Nikon EM Film camera for a technical photography class I took at the University of Colorado Boulder.They were taken throughout the months of SeptemberDecember 2011 in Denver, Boulder and my hometown of Evergreen. I was instructed to capture a clear detail, site establishment, and elevation shot of each structure.
---
Christ the King Church_Evergreen, CO
---
Colorado History Center_Denver, CO
---
---
Color
Photography
The following photos were taken while I was living aborad in Europe.I studied Architecture in Copenhagen, Denmark during the Spring of 2011. I had not yet purchased a DSLR camera so most of the photos were taken with my Sony point and shoot camera as well as some instagramed pictures I took with my Iphone 4-S. It was more important to me that these moments were captured, in comparison to the worry of what equipment they would be captured with.
---
---
Florence_Italy/ Paris_France
---
Seattle_Washington
Instagram
Jennifer Smiley Architectural Photography  
Student Work from March 2011-Janurary 2013
Jennifer Smiley Architectural Photography  
Published on Jan 29, 2013  
Student Work from March 2011-Janurary 2013