Antiques, Rare Pottery, Jewellery & Collectibles Auction
Rare 20th Century British Pottery, Antique Furniture, Fine Art, Militaria, Toys, Jewellery, Silver and Collectibles
Thursday 9th, Friday 10th & Saturday 11th March 2023
Staffordshire's Leading Auction House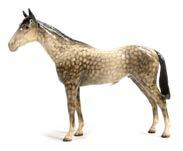 38 151 344 390 439 508 606 748 821 840 862 868 885 983 1009 312 507 648
Auction of Rare 20th Century British Pottery, Antique Furniture, Fine Art, Militaria, Toys, Jewellery, Watches and Collectibles
Thursday 9th, Friday 10th & Saturday 11th March 2023
Sale commences at 10.00am on all days
VIEWING:
Tuesday 7th March 9.00am – 4.00pm
Wednesday 8th March 9.00am – 4.00pm
Cover: Lot 953
Staffordshire's Leading Auction House
Staffordshire's Leading Auction House
Potteries Auctions Ltd and Louis Taylor Fine Art
Auctioneers are two of the Midlands leading auction houses who have merged to offer unprecedented expertise in the auction field. Over many years we have built a reputation for holding interesting and varied auctions from our salerooms in Silverdale and Cobridge. We specialise in all areas of the antique and collectable market and have achieved world record prices realised for rare items of British pottery.
We are always taking consignments for our general collectable auctions and the Antique and Fine Art sales. If you would like to enter a consignment into one of our auctions or if you have items for valuing please contact the office on 01782 638100 or email enquiries@potteriesauctions.com.
We hold valuation days every Tuesday at the Silverdale saleroom, by appointment only. Our expert valuers are in attendance to offer free appraisals on individual items or complete collections. Our experts can advise on items of jewellery, silverware, watches, clocks, barometers, coins, sovereigns, ephemera, stamps, books, militaria, medals, oriental items, antique & reproduction furniture, paintings, wines and spirits, pottery and collectors items.
Viewing:
Tuesday 4th July 9.00am – 4.00pm
Wednesday 5th July 9.00am – 4.00pm
Our next Antique & Fine Art Auction is on July 6th, 7th & 8th 2023
We are open for consignments and looking for Gold & Silver items, Coins, Jewellery, Militaria, Watches & Clocks, Chinese & Oriental Art, Continental Ceramics, Toys, Instruments and unusual collectors pieces for the Antique & Fine Art auction.
Deadline for entries is 2nd May 2023.
Ideally Situated
Silverdale Enterprise Park is situated on the site of the old Silverdale Colliery, which closed in 1998.
The area surrounding Silverdale Enterprise Park has been developed over the years into Silverdale Country Park and has a wealth of wildlife including pools, plateaus, natural grasses, wildflowers and young trees. The park is an attractive home for many rare and endangered species of birds and beasts. The park is popular with walkers and the views from the top of the hill at the back of Potteries Auctions are worth the short walk.
Why not bring the family and the dog and enjoy a walk around the lake and nature reserve.
Packing & Posting.
Packing & Posting service available. Collections are strictly by appointment only and must be pre-paid. Bring own packaging.
Day One
Thursday 6th July
Auction commences at 10am
Day Two
Friday 7th July
Auction commences at 10am
Day Three
Saturday 8th July
Auction commences at 10am
NOVEMBER FINE ART HIGHLIGHTS
5 Sold for £3,600 Sold for £2,700 Sold for £3,400 Sold for £4,700 Sold for £6,800 Sold for £3,800 Sold for £2,900 Sold for £11,000 Sold for £3,300 Sold for £2,100 Sold for £3,800
Sold for £3,000