from UX + INDUSTRIAL DESIGN PORTFOLIO
by ISRAEL PAREDES ALMARAZ
BOXBOX
BOXBOX ...
Business Model focusing on a new e-commerce personal experience for the Mexican market to buy clothes from new and renowned talented Mexican designers through a mystery box, with a fashion stylist service included in the purchase to offer a bespoke service to the customer and motivate them to become a member (monthly or seasonal subscription).
Roles & Tasks: Product Owner + Industrial & UX Designer. Design and management of the production of boxes, Mockups, customization of the survey based on data from the users feedback and market research. Co-direction of marketing strategy and creative direction for branding. Acquisition of designers to the brand portfolio.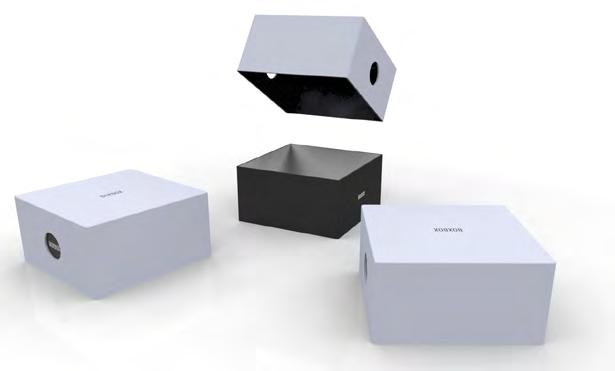 TradeTrack is a startup incubated in MIT's Delta V entrepreneurship program and ITAM's EpicLab, with a technological focus on retail stores (fashion and accessories) created and developed by a multidisciplinary team of Mexican students.
With a highly scalable business model, the approach of Tradetrack has gone through many steps of improvement, from the development of applications focused on customer service to the technology for placing items in inventories or intelligent security sensors. Due to confidentiality agreements, the exact details of the stages and content cannot be shared until they are released to the market.
TradeTrack has alliances with Inditex Group in its portfolio, also American Eagle Outfitters, Palacio de Hierro, Levi´s among others designer boutiques in Mexico and the United States.
Product : Tracking Sensor, Software platform & app. Roles & Tasks: Chief R&D Officer + Industrial & UX Designer. 3D CAD models + Prototyping, Mock-ups, Personas, Market+Tech Research.
PULSEM BAUMANOMETER FOR PREGNANT WOMEN 
Pulsem is a medical device to measure the blood pressure of pregnant women while interacting with their partner in the process.
During breastfeeding, it is very important for expectant mothers to use a baumanometer to constantly monitor their health because at this stage the woman's body undergoes many changes and the hormonal change affects blood pressure.
Its aesthetic form and function are abstracted from the most physically and emotionally representative events during these processes such as the pronounced curve of pregnancy, the kicks, and movements, the sensitivity of stimulus, the company, among others.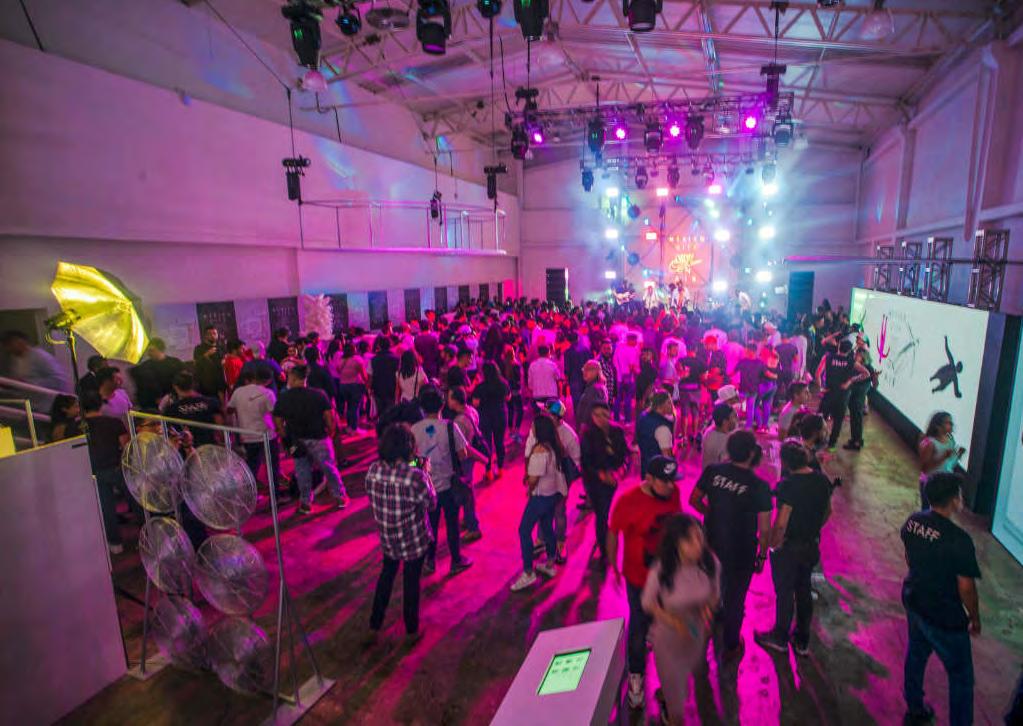 intAIRactive experience room
Playgroung EXIT
Lounge + Workshops HALL 3
intAIRactive experiences concert + bar HALL 2
Product Storytelling register + snacks HALL 1
FIRST PROPOSALS ON 3D CAD
LENTES DE BAMBOO Collaboration: Michelle Prado
Ophthalmic companies today are concerned about offering sustainable and ecological products that do not negatively affect the environment, so we designed as an independent project and some variants of these products bamboo lenses.
For the capacity of reproduction of its species, its mechanical properties, in addition to being a product that in its development and processes takes hand in hand the processes of numerical control and work by hand, which achieves a very interesting balance as a business model, when the objective is to market.
ÁUREO Art-Object
The golden rectangle with its proportions based on the Fibonacci series is taken for its abstraction of form and function. It uses as unit 2.5 cm, that is to say 1" to be able to standardize a production in series of each module, according to the measurement of the planks. It is a modular product of free use, with proportions of hierarchy or use, in its spaces or surface.
ISRAEL PAREDES ALMARAZ israelparedesdesign@gmail.com +46725141919 | +5215534881439
LinkedIn: Israel Paredes Almaraz
11741 Stockholm, SE
Gracias !