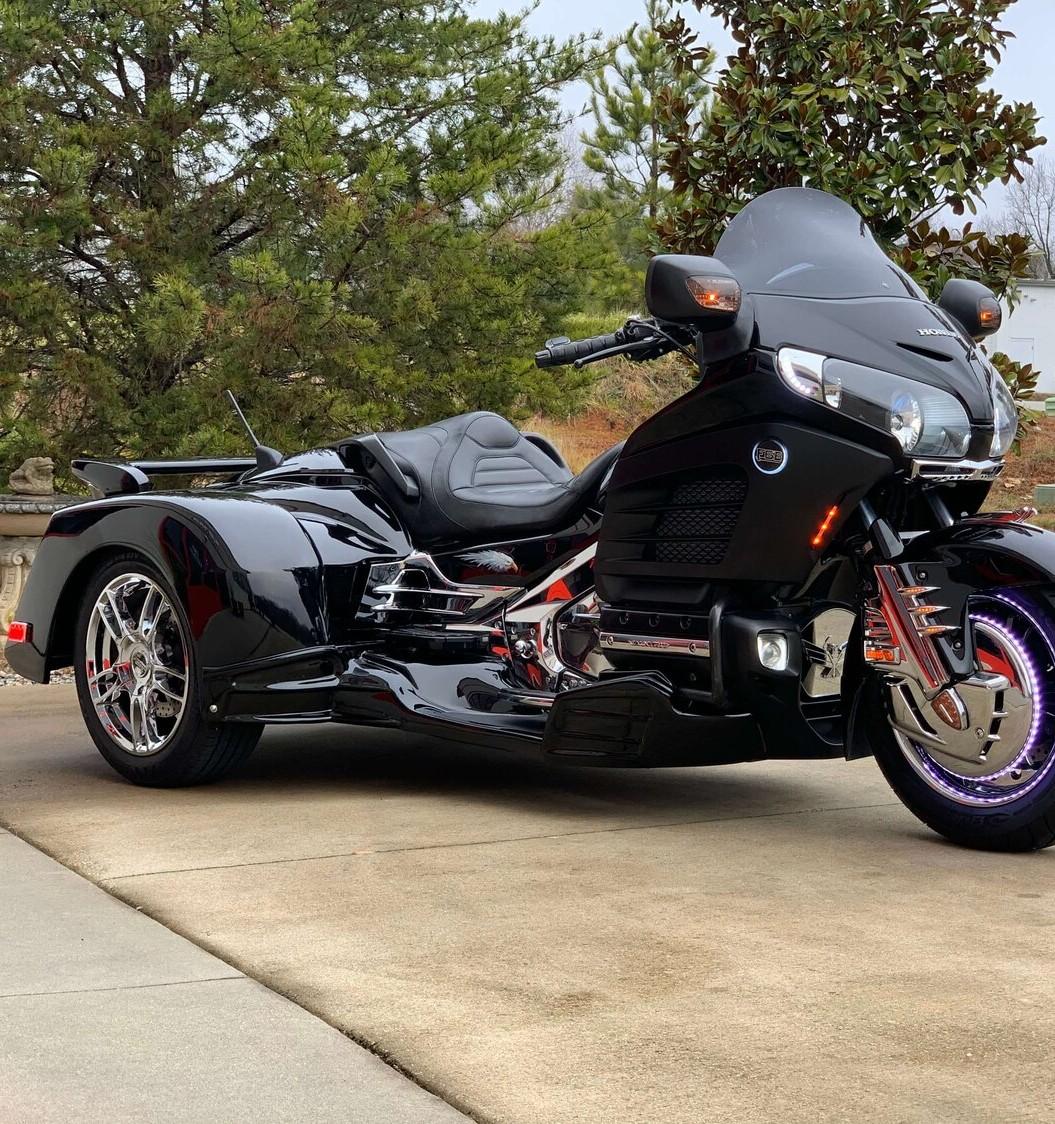 E W S L E T T E R
N
Massachusetts Motorcycle Association Does Not Endorse Any Advertiser or Product In This Publication Chairman Rocco W Libertine chairman@massmotorcycle.org 413.768.8118 Director at Large Kevin Griffin directoratlarge@massmotorcycle.org State Director Rocco W Libertine statedirector@massmotorcycle.org Recording Secretary Bruce Arsenault secretary@massmotorcycle.org Treasurer Elaine Griffin treasurer@massmotorcycle.org Merchandise Manager Laurie Horn products@massmotorcycle.org Vice Chairman OPEN Business Manager OPEN Safety & Education Manager OPEN Director of Off-Road Riding OPEN Director of Public Relations OPEN Membership Manager Bruce Arsenault membershipmanager@massmotorcycle.org Website Administrator OPEN Newsletter Editor Deb Stoodley Dbethgray@gmail.com
All articles and photo's within the contents of this newsletter and our website are the property of …
Massachusetts Motorcycle Association
You may not use them without the express written consent of the newsletter editor, webmaster or the association board.
The main purpose of the association is to work toward continued freedom of the road by insuring that motorcyclist's point of view is presented to our legislators and to promote motorcycle safety, rider education and public awareness. We are trying to alleviate the very real possibility of "Big Brother Government". We encourage all our members to be informed registered voters. We write letters to our elected officials and stay aware of what is going on with motorcycle legislation, and other transportation issues. We welcome interested parties to any of our activities or to join our organization. Massachusetts
The thoughts and opinions expressed in this newsletter are those of the individual contributors alone and do not necessarily reflect the views of the MMA board and it's members.
encourages
to submit letters,
or
they
may
of interest to
any products or services other than its own. MAILING ADDRESS P.O. BOX 378 Brimfield, MA 01010 Massachusetts Motorcycle Association HOTLINE 1-413-768-8118 Call the HOTLINE anytime for any info or to contact any officer
Motorcycle Association
all members
articles
cartoons
feel
be
fellow members. Massachusetts Motorcycle Association supports the rights of ALL motorcyclists. Massachusetts Motorcycle Association does not endorse
Facebook Marketplace and the RMV
On the Wednesday before Thanksgiving I spotted an early EVO Sportster on Facebook Marketplace. I have been watching for another, (yes, another) "Project" to add to my winter garage projects.
Currently I have a mid-size Sportbike that belongs to a Co-Worker that has an electrical gremlin that I have been chasing for just about a year now. I think I'm close on that one. It's down to either the ignition switch or the ECM. A new switch has just been delivered. That was the cheaper path at twenty bucks. If it's not the switch there is a Hack (literally) according to You Tube for a "repair" to the ECM involving Xylene and a couple of load resistors. If neither of those do it we have agreed that this bike becomes a "Parts Bike" and goes on the market. My Co-worker has no paper work on this bike and in my state without a title that's about what it is anyway. There's a hack for that too though!
Next on the project list is my '97 FLHTCUI that I inherited from a close friend when he passed on in 2018.
It's a low mileage unit for a touring bike, but it lived a hard life, think Wheelies with a passenger on Lakeside Ave during Bike Week in Laconia. It spent some NH winters outside too. Cosmetically it's kind of a mess, so I'm going for the "Survivor" look. I expect to have that one up and running again, but I need to make a decision on the early Harley Magnetti Morelli Fuel injection or convert to a carb. This one is on the sideline for now. It has an interesting storyline about never being titled or registered and involves the "Vermont Loophole". That's the "Hack" I mentioned above but that's a whole other story for another time.
Next is my own ride that developed a transmission seal leak over the last riding season. To get at that the entire primary must come off (again). I had it apart a few years back for the some unrelated repairs.
In hind sight I probably should have replaced the offending seal then but, well I just didn't. It also needs a new rear tire. In case you haven't noticed, the price of tires is up! I'm planning to change and balance the tire myself so I have been doing a lot "Research" on You Tube. There's everything from a Rabaconda to the Zip Tie method. We'll have to see what I end up with. I've chased a few wheels around on the garage floor working a tire on and off to know I'm probably going to regret planning to do this.
Back to the "New" Sportster. Technically I bought it as a Non-Runner. The kind where it Ran when Parked. Probably true but it sat in a garage for five years. It had fresh gas in the tank but the battery was stone dead. I brought a jumper box with me but couldn't get it to crank. I rolled it through the gears so I knew the engine wasn't seized. Someone had told the seller that the bike needed a new coil so they bought one but either couldn't figure out how to replace it or just didn't want to mess with it. I made them what thought was a fair offer and they accepted. A signature on the title (yes it had a title) and I counted out some Benjamin's, got it loaded on my truck and headed for home. So of course I had to know what I had gotten myself into. With a little help from some flammable brake cleaner shot into the carburetor I got it to pop, a few more tries and now it's a runner.
Massachusetts Motorcycle Association Does Not Endorse Any Advertiser or Product In This Publication
The next chapter was to re-title the bike in my name. Here there is a form RMV-1 that is typically filled out and brought along to the "Registry of Motor Vehicles" along with the sellers title signed over to the buyer. Probably similar elsewhere but here we have a Registry not a Department, a difference without a distinction I suppose. So I brought what I thought was the correct documents and my checkbook (yes, I still have one of those) to my local branch office of the RMV. There they have two lines, one for those with an appointment and the other for those that don't. I was in the Don't line. When it got to be my turn the nice lady behind the counter decided it was break time or lunch break and closed up her window and left. I was fortunate that the, has an appointment line was now empty and the other customer service representative took me next. Of course I'm thinking OK this is moving forward. Nope. Evidently the rules have changed since the last time I was at the RMV. According the new rules if I was applying for a new title only and not a title and registration I could only do that through the mail. The clerk pulled out a list of services and where they could be done and highlighted in pink marker what I needed to do and I couldn't do it there that day. She did however suggest that maybe I could apply for the title on-line but she wasn't really sure. Turns out she was kinda right. I went home and promptly went to the RMV site and discovered that I could begin the application process on line. I logged in and answered all the questions then received a notice that I needed to print out the notice and bring it back to the RMV with my other supporting documents and of course a check. Again I'm back to RMV in the no appointment line. The clerk looks it over and issues me a number. I wait for the number to be called and it turns out the counter number I need to go to is the clerk that issued me the number in the first place. Bottom line is they processed my application and I am expecting my title in about thirty days.
So as you can see I have some stuff to keep me busy over the winter, not to mention the 1960's vintage Coke machine that I acquired from Facebook Marketplace that needs some restoration. Again another story for another time. I will be staying off the marketplace for a while.
Kevin G.
Massachusetts Motorcycle Association Does Not Endorse Any Advertiser or Product In This Publication
With more than 1800 inspection stations across the Commonwealth, only 145 of them are for the inspection of motorcycles. A motorcycle is defined by the Massachusetts Registry of Motor vehicles is any motor vehicle that has a seat or saddle for the rider and is designed to travel with no more than three wheels attached. Motorcycles must receive yearly inspections. Stickers are valid until May 31 of the following year. The cost is still $15.
You should not drive any vehicle that has been issued a "safety rejection" sticker and has not yet been repaired. After the required repairs to the vehicle, the "reject" sticker allows you up to 60 days to re-inspect the vehicle. Driving an unrepaired vehicle with a "reject" sticker could get you a citation and may lead to an insurance surcharge. License plates must be viewable from a distance of 60'. Numbers and letters can't be faded or have chipped paint. The DOT prohibits any touch-ups on the plate. Plates must not be obstructed by covering any part of the letters or numbers and must be properly fastened to the vehicle in the proper location. Damaged or missing plates can be ordered by phone by calling 857 368-8000 or by visiting an RMV Service Center.
Motorcycles are exempt from emission testing. M.G.L.c90s.2 addresses allowable noise levels for motorcycles registered for operation on the roadways of the Commonwealth.
The list of Motorcycle inspection stations can be found on the internet by going to Vehicleinspections/ma.gov. Click on "inspection station locator" scroll down to choose "motorcycles". Enter the city or town you live in and click "search". All "Class M" inspection stations in your area will come up with a distance and the directions to get to them.
Should you have a problem with an inspection station, there is an "Inspection Station Complaint Form" listed under related items on the original website page.
Massachusetts
Association Does Not Endorse Any Advertiser or Product In This Publication
Motorcycle
DEB STOODLEY
Editor
Here comes 2023. I wish you all the best life has to offer for the coming year. Roads free of traffic, skies void of clouds and smooth pavement beneath your wheels. Ride like the wind. Have a Happy and Safe New Year!
Deb
Massachusetts Motorcycle Association Does Not Endorse Any Advertiser or Product In This Publication
Massachusetts Motorcycle Association Does Not Endorse Any Advertiser or Product In This Publication