Humps N Horns
September 2023
On The Cover - High Plains Drifter (Flying C Bucking Bulls / Tom Baker Bucking Bulls) shows his stuff during the PBR Teams Series Outlaw Days in Kansas City.
Photos provided courtesy of BullStock Media
Humps-Horns.com · 4 · September 2023
HUMPS N HORNS® BULL RIDING MAGAZINE PO Box 34172 Fort Worth, TX 76162 325-500-BULL (2855) www.humps-horns.com
ADMINISTRATIVE Stacie Blake
Publisher/Owner stacie@humps-horns.com
Terry Blake Editor in Chief/Owner terry@humps-horns.com
ADVERTISING ads@humps-horns.com
CIRCULATION circulation@humps-horns.com
FEATURE STORY WRITER
Barbara Pinnella barbara@humps-horns.com
PHOTOGRAPHY
Andy Gregory Director of Photography andy@humps-horns.com
CONTRIBUTORS
Georgia Akers Andy Gregory
Justin Felisko Phillip Kitts
Barbara Pinnella Kelly B. Robbins
Keno Shrum Andy Watson
Humps N' Horns® Bull Riding Magazine reserves the right to alter, edit or reject all advertisement or editorial for it's content, clarity, and/or length. Viewpoints expressed in this publication are not necessarily those of Humps N' Horns® Bull Riding Magazine. No material may be reprinted or reproduced without first obtaining permission from the publisher and/or editor in chief. All advertisement, editorials, letters, and press releases are accepted with the understanding that the representative, advertiser, and/or advertising agency are authorized to publish the entire contents of submitted material. Not responsible for errors or omissions in any advertisement. Humps N' Horns® Bull Riding Magazine will not assume responsibility for any late publication due to the printer, the USPS, or an act of God. Under no circumstances will Humps N' Horns® Bull Riding Magazine be held liable for acts of privacy, plagiarism, copyright, or trademark infringements. Material submitted for publication becomes the property of Humps N' Horns® Bull Riding Magazine and will not be returned unless prior arrangements are made. USPS #022-617 Periodicals Postage Paid at Fort Worth, TX and additional offices. Postmaster: Send address changes to Humps N' Horns® Bull Riding Magazine, PO Box 34172, Fort Worth, TX 76162. ISSN1554-0162. Publication Number 022-617. ©All rights reserved. Humps N' Horns® Bull Riding Magazine 2015
Humps-Horns.com · 5 · September 2023 Features 9 Hadley Harris Rider Rundown- CAC Media Group 16 Guilherme Marchi He's Back in a New Role 19 Wyatt Phelps Makes the Most of His Ride in Steamboat Springs 20 Shannon Coan / Tom Baker Small Guys Trying to Play in the Big Game Also In This Issue Bull Pen 16 Classifieds 28 Country Kitchen 15 Inspiration Point 14 Livestock Layovers 28 Practice Pens 28 Through My Eyes 8 Where's the Beef 25
Howdy! This is that part of the year that most all of the kids hate and parents love. Back to school!!
Stacie and I started a little back to school tradition many years ago when our kids were small. We'd drop them off for the first day of school, take the pictures, wave good-bye and then go have breakfast at a little café to celebrate surviving another summer.
We don't do that anymore since our kids are grown but still think back to the good old days this time of the year.
This issue of Humps N Horns has some exciting features included in it. Kelly Robbins introduces us to a stock contractor from West Texas who is definitely making a mark in the highest levels of the sport. Shannon Coan, Flying C Bucking Bulls and Tom Baker Bucking Bulls have several top notch bulls who have been bucking on the elite series for the PBR.
Barbara Pinnella had a chance to catch up with one of the all-time fan favorites, Guilherme Marchi, and learn more about his return as an Assistant Coach for the Kansas City Outlaws in the PBR Teams Series.
Katlin Truelsen and the CAC Media Group bring us another Rider Rundown where we get to meet Hadley Harris, a 15 year old bull rider from Iowa.
We hope you enjoy!
Until next time, Terry
Humps-Horns.com · 6 · September 2023 Letter from the Editor SEND US YOUR COMMENTS To contact the editorial dept.: E-mail bullnews@humps-horns.com Comment on our social media www.facebook.com/humpsnhornsmagazine instagram@humpsnhorns twitter@humpsnhorns Write us Humps N Horns Bull Riding Magazine PO Box 34172 Fort Worth, TX 76162 Please include your full name, address and a daytime phone number. We reserve the right to edit all letters for clarity and space.
Humps-Horns.com · 7 · September 2023
Cooper Davis rides Savage Love (Tyler Farris Bucking Bulls) for 87.75 points in the PBR Team Series stop in Anaheim, CA.
Photo provided courtesy of Andrea Kaus / Kaus Photos.
You Are Worthy....
Sometimes the impact of someone's life on the world is not fully realized or appreciated until they're gone. Since my son Aaron left the world in 2011, I've been able to recognize some of the impact his life had on people because he simply knew his worth and walked in it with ease. You may not know what kind of impact your life has on the world but let me assure you that you're very very important to those around you. Aaron was unique in who he was but not unique to humanity. We all have virtues that will impact other people's lives for The Father's kingdom.
Because of the Father's love for humanity and His value for each of us, we have been given the gift of being allowed to take part in His Kingdom. We are often told that we aren't worthy of His Love or His Kingdom. It's a lie and if we don't really understand the depth of His Love we will just accept that we aren't worthy without thinking twice about it.
I say we are worthy of His Love, but it's all because His character is to have relationship with each of us. You are worthy and don't let anyone tell you that you aren't, just remember that it's all on Him as to why you are worthy and not on you at all. He would
not have gone to the extreme of sending His Son (JESUS) into the world to prove His desire for us to be included in His Kingdom if He didn't think we were worthy.
Relax in His Grace, be confident in His heart toward you, Rest in His Peace and Love!!!!!
Jesus Loves You, Cody Custer
Cody Custer Bull Riding Schools
September 1-2-3
Senitobia, Mississippi
Call Jud Moore (662) 292-3390
November 24-25-26
New River, Arizona
Call Cody Custer (580) 729-1962
Humps-Horns.com · 8 · September 2023
Hadley Harris
By Katlin Truelsen CAC Media Group
Young bull rider Hadley Harris is still trying to find his way in the rodeo world, finishing up his high school season with a lot of ups and downs. The ups included punching his ticket to the Junior World Finals later this year with downs coming in tough finishes on the Iowa High School Rodeo circuit. Here's more.
KT: Can you start by telling readers how old you are?
HH: I'm 15 years old.
KT: And what part of Iowa are you from?
HH: Around Sidney, Iowa, which is the southwestern corner of the state.
KT: Tell us a little bit about your summer schedule.
HH: It has been very off and on, I have rode some and fallen off some. That's the whole point and I am learning everyday. There are a lot of rodeos to ride in through the middle of the summer and I try to make as many as I can.
KT: And where is your next stop?
HH: Atlantic, Iowa tonight, which is about an hour away from where I am.
KT: You are on the Iowa High School Rodeo circuit, correct?
HH: Yes, I ride in the Iowa High School Rodeo.
KT: So, what's the difference between high school and the open rodeos you go to like Atlantic. Can you explain that?
HH: So, in the open bull rides they get tougher and bigger bulls. For me on the high school side I ride on some smaller and a little easier bulls.
KT: How do the points work?
HH: They pick the top two out of the most points.
Humps-Horns.com · 9 · September 2023
RIDER RUNDOWN with...
Whoever wins gets 10 points and they add it up at the end of the year. Second gets 8 points and on down.
KT: And those points are used at each high school rodeo?
HH: Yeah, we mostly do two-day rodeos for high school and you add up your points and whoever gets 1st from the most points qualifies for the final in Wyoming. They take the top four in Iowa to qualify.
KT: Do you get prizes at each high school rodeo?
HH: We mainly just get points and then prizes at the end of the year.
KT: Do any of the other rodeos you rode in this year have a similar system?
HH: Well most of the other ones just add up the points for the rodeo itself. So I qualified for Vegas because I won my age group at a rodeo in Winterset, Iowa. I had the most points over two days for a total score, and they took the top two to go.
KT: Congratulations, that's great! Tell us a little about your future plans, do you want to stay around rodeo?
HH: I want to do some college rodeo and work myself up from there. I want to try and get on with the pro rodeo eventually.
KT: What else are you involved in?
HH: I run track to stay in shape and train horses.
KT: Now onto the fun questions; what is one thing most people don't know about you?
HH: I ride horses.
KT: What is your favorite ice cream flavor?
HH: Vanilla.
KT: What is the best advice you have ever received?
HH: Try your heart out and don't give up.
KT: How many siblings do you have?
HH: I have three older siblings.
KT: Are you the only one that rodeos?
HH: Yeah, I got into it from going to the Sidney Pro Rodeo. I actually wanted to ride bareback at first but then I tried bulls and I liked that a lot better. It was a more natural feeling.
KT: Where is your favorite place you have ever ridden?
HH: Perry, Georgia for the Junior High Finals last year.
KT: What is your biggest accomplishment in rodeo?
HH: My biggest accomplishment was finishing 6th in the world last year in Vegas.
KT: That is a cool accomplishment! Well Hadley, thank you for talking to me today, and good luck heading into fall.
HH: Thanks for interviewing me. I will catch up with you guys again in Vegas.
KT: To hear from more of your favorite junior bull riders, you can check out the National High School Finals Rodeo page or the Yeti Junior World Finals on Facebook. Be sure to look for a new rider highlighted in our Rider Rundown next month.
Hadley Harris at the Clarinda Rodeo in Clarinda, Iowa with the high point ride of the night.
Humps-Horns.com · 10 · September 2023
Katlin Truelsen is a member of the CAC Media Group and specializes in digital and print media. She is currently a high school junior and lives with her family on a diversified grain and livestock farm in Eastern Iowa.
Humps-Horns.com · 11 · September 2023
Hadley Harris at the Double S Extreme Bull Riding Tour Championship.
By Darci Miller
Lostroh surprised and humbled to join heroes in PBR's Ring of Honor
PUEBLO, Colo. – When Kody Lostroh saw that he had an incoming call from PBR Commissioner and CEO Sean Gleason, he groaned inwardly.
The assistant coach of the Oklahoma Freedom thought, "Crap, who screwed up now?"
"I thought we had problems in the PBR Teams with maybe some of my guys, and that's what the call was about," Lostroh said. "I was thinking, 'What fire do I have to put out?'"
But Gleason wasn't calling about a problem. He was calling to inform Lostroh that he was to be inducted into the PBR Ring of Honor at the 2023 Heroes and Legends celebration on Sept. 9.
"I really didn't know what to say. I think I maybe even said, 'Holy crap, are you serious?'" Lostroh said with a laugh. "I just was super shocked because that was totally off the radar for what I was thinking we were about to talk about. But as far as emotions, I'm super happy, super humbled and grateful."
The 2009 PBR World Champion qualified for the PBR World Finals 10 times, won 10 premier series events and notched 313 rides on the premier series. But he says that the PBR Ring of Honor was never something he expected to happen to him.
"Being inducted into the Ring of Honor – honestly, I don't know if I really have words that express what it means to me," Lostroh said. "All our careers, all us bull riders are trying to win something, and this isn't one of those things. This isn't something anybody sets out to win. This is just an honor that you may or may not ever receive. Nobody expects it, and nobody tries to win it, and to be part of that group now that's received it is super humbling for me because my heroes are in that group as well. So it's pretty cool to be part of that group of guys.
"You just look at guys that have come before you, and you see the great things they've done – I don't consider myself to have done anything great. I just tried to do my best. Never thought of myself being included."
Lostroh got into bull riding at 7 or 8 years old. He had an old tape of Cheyenne Frontier Days and was fascinated with bull riding, so he watched it repeatedly until his mother decided it'd be fun for him to ride a steer at the county fair.
He was immediately hooked and never stopped, though he says he was really bad for a long time. He eventually went to some schools and figured out how to do it, but there were two keys to his improvement to a World Champion.
Humps-Horns.com · 12 · September 2023
"I went for years without being able to stay on nothing, and I actually switched riding hands and saw immediate success. I rode my first one when I switched hands, and I hadn't rode any to that point, so that was a big turning point," Lostroh said. "But then, really, just hard work. I wasn't ever the most talented guy, but I was stubborn, and I wasn't ever going to give up because I didn't have the talent. I always figured I could work my way into it. And that's exactly what happened. Just being stubborn."
That stubbornness paid off to the tune of $1 million in 2009, when he won his world title, beating the likes of future twotime World Champion J.B. Mauney, who finished No. 2, and 2008 World Champion Guilherme Marchi, who was No. 3.
Despite the result, it was a challenging year for Lostroh, who had torn up his elbow midway through the season.
"The doctors said that I shouldn't ride anymore, that I needed to get it fixed and everything," Lostroh said. "And I didn't want to quit that easy. I felt like I could fight my way through it and hopefully make it work. So that's actually what ended up happening. A challenge that could've ended my season that year ended up just being an obstacle to overcome, and to win a world title in that same season was pretty special to me, honestly.
"The memories of battling it out with J.B., Guilherme, and all these awesome bull riders is what matters to me, and it's what I remember more so than the buckle or the money or anything like that. Those experiences, you value them more when you don't get to do it anymore. I didn't beat Guilherme and J.B. a whole lot of times, but it was sure fun to kick their asses for a year at least," he added with a laugh.
Looking back on his career, that's a recurring theme. Lostroh says the journey is what he appreciates the most and recalls his last PBR World Finals in 2014 as a particular highlight.
"All the challenges, getting up and riding through them when you didn't really know if you were strong enough or tough enough to get through it and ride through it – those moments stick out to me the most," he said. "I'd been hurt all year and made the Finals, and I broke my leg at the final event right before the World Finals. And I could've sat out. I wasn't in the running for a world title or anything, but I wanted to see if I could push through it. And I was able to ride at the Finals and make some really good rides and win money and do really well. And I guess just pushing through that when you don't know if you can physically stand the pain, and somehow, you figure out a way to get through that challenge – those moments stick out a lot to me."
Lostroh's most significant challenge came in early 2015 when he suddenly had a complete breakdown in his balance, eye-
sight, and speech. He could no longer ride a horse, let alone a bucking bull, and spent two years trying to get answers as to what was wrong. After ruling out a stroke and concussion symptoms, doctors discovered he had a tumor wrapped around the carotid artery in his neck, pressing on nerves and choking blood flow to his brain.
When the tumor was removed, he was again able to live a normal life, but his eyes could no longer track quick movements, making bull riding at the highest level extremely difficult, and he officially retired in 2018.
"I was fortunate enough to have a long career and stay healthy enough to do what I did," Lostroh said. "I didn't ever picture my career ending like that. It's not the way I wanted to do it, but life throws you curveballs, and you've got to deal with them."
Lostroh says his health scare gave him a new perspective on life and allows him to be grateful for what he has every day.
"We take for granted the things we have all the time. 'You don't know what you've got 'til it's gone' is a pretty true statement," he said. "I didn't know if I was ever going to feel normal again. So, to be normal again and be able to do all the things I enjoy doing and live a normal life again – it made me realize that in the grand scheme of things, all the little problems and challenges you have, they seem like such a big obstacle at the time, but things can change in an instant, and they can always be way worse, and there's always somebody out there that's dealing with more than you are and has overcome more than you have. So that gives perspective. I try to look at it like, whatever challenge I'm facing, whether it's that health issue or any other issue in life, there's somebody there that's been there, done that, and pushed through it. And if they can do it, we can, too."
Nowadays, Lostroh is passing this perspective and the rest of his bull riding knowledge on to the next generation of bull riders on the Freedom. The squad is ranked No. 3 in the standings at the midway point of the season with an 8-5 record, and Lostroh likes the team chemistry he's seen thus far.
The Heroes and Legends ceremony takes place at the National Cowboy & Western Heritage Museum in Oklahoma City during the Freedom's homestand, Freedom Fest, so Lostroh will receive the sport's highest honor on home turf.
"You know, I think that's pretty darn cool," Lostroh said. "I don't know if they planned it that way or if that's just how it worked out, but being able to be part of the Oklahoma Freedom, having our event in Oklahoma City at the brand new opening of the PBR Hall of Fame in the National Cowboy Museum there, and to be inducted at the same time, it's a really cool chain of events that I'll never forget, I promise you that."
Article courtesy of PBR.
Photo courtesy of Josh Homer/Bull Stock Media
Humps-Horns.com · 13 · September 2023
Inspiration Point
always wants us back. He welcomes us back with a warm, loving embrace. We fall on our knees because we can never understand the limitless love that He has for us. We think, like the son, that we are no longer worthy to be called a child of our father.
We are welcomed back into God's family every time we run away, no matter how far we run from our pain and our brokenness, there is redemption and love. God celebrates our return. The father in the story throws a party for his son because it didn't matter what he did in the past, the important part was that he was there now.
The redemption that came to this family is only available to us freely through Christ. It doesn't matter what we have done in the past. God just wants us home with him.
Pigs and a Party
"My son," the father said, "you are always with me, and everything I have is yours. But we had to celebrate and be glad, because this brother of yours was dead and is alive again; he was lost and is found." Luke 15:11-32
Running away from pain is the default reaction for a lot of people. If you do something horrendously embarrassing and hurt yourself, you leave the scene of the crime. You run away from the pain. You think that getting away from that dreaded spot will bring healing.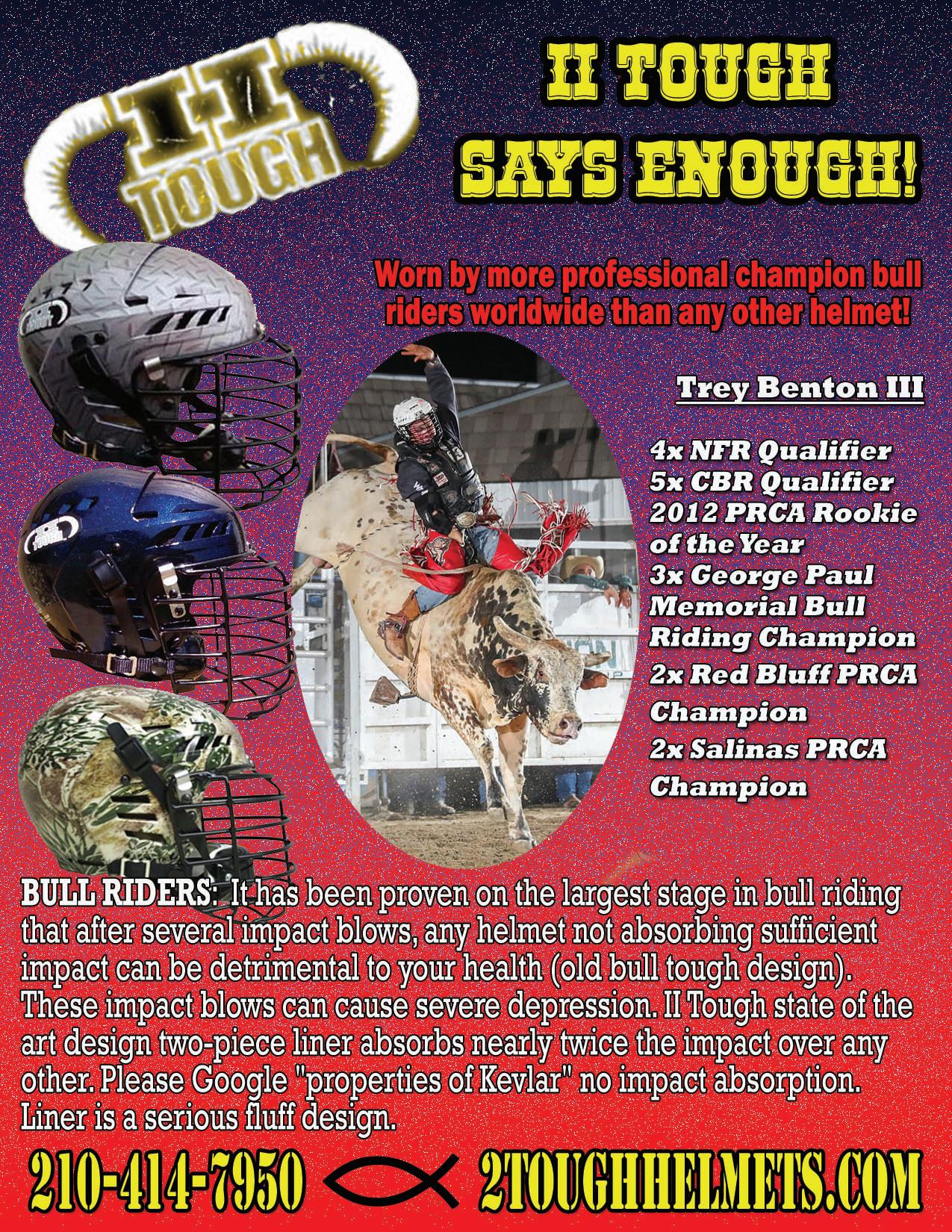 Pain happens all the time. Emotional pain is sometimes worse than physical pain. The emotional pain we bring onto ourselves stings a little more than someone else hurting us. We screw up. We make mistakes. The phrase "human error" is too real for some of us.
That brings us to the story of the prodigal son. This beautiful depiction of what so many of us do to our heavenly father. We take what we need and what we want, and then run away. His life turned upside down as the pleasures of wealth and "wild living" dwindled down. He was living among the pigs and was near starving when he decided to go back and become a servant of his father.
There's the image of the son running into his father's arms. The father warmly and earnestly welcomes back his son. It didn't matter what the son did. It didn't matter the disgrace he brought his family. It didn't matter that he exploited the money of his father.
None of that mattered. The father still opened up his arms and invited his son in. His past transgressions didn't mean anything. None of it mattered. All that mattered was that he was home now; he was with his father who loved him.
This is how God wants us to run back to him. No matter what we do, how far away we fall, how much we disgrace His name, God
Go today in relinquishment of pain and run to your resting place that is in Him, Christ Jesus. Allow his love and redemption to transform you into being a beloved child of God.
Humps-Horns.com · 14 · September 2023
Mexican Ground Beef Casserole
INGREDIENTS
• 1-1/2 pounds ground beef
• 1 envelope taco seasoning
• 3/4 cup water
• 1 can (16 ounces) refried beans
• 1/2 cup salsa
• 6 flour tortillas (6 inches)
• 2 cups frozen corn, thawed
• 2 cups shredded cheddar cheese
• Optional: Shredded lettuce, chopped tomatoes, sliced ripe olives and sour cream
INSTRUCTIONS
1. Preheat oven to 350°. In a large skillet, cook beef over medium heat until no longer pink; drain. Stir in taco seasoning and water. Bring to a boil. Reduce heat; simmer, uncovered, 5 minutes.
2. Meanwhile, in a microwave-safe bowl, combine beans and salsa. Cover and microwave 1-2 minutes or until spreadable.
3. Place 3 tortillas in a greased round 2-1/2-qt. baking dish. Layer with half the beef, bean mixture, corn and cheese; repeat layers.
4. Bake, uncovered, until cheese is melted, 40-45 minutes. Let stand 5 minutes. If desired, serve with lettuce, tomatoes, olives and sour cream.
Submitted by Wanda C. - Lake Charles, LA
Humps-Horns.com · 15 · September 2023
us your favorite recipe to bullnews@humps-horns.com
Send
Guilherme Marchi is back!
By Barbara Pinnella
It has been five years since the 2008 PBR World Champion Guilherme Marchi retired from professional bull riding. He has other accolades as well; he was awarded the PBR Ring of Honor in 2019, and was inducted into the Bull Riding Hall of Fame in 2022. But it is watching this man ride bulls is what his millions of fans miss the most. So just what has Guilherme been up to since his retirement?
At the PBR Teams event in Anaheim, CA in August, we had a chance to spend some time getting caught up with his goings-on. He started by telling us that he had been back in Brazil, and has two new babies.
"Little G (Guilherme) is five years old, and little Juaquin is four months old. I try to spend as much time as I can with them. But right now, we are also raising some cattle and bucking bulls in Brazil, and have been doing bull riding events there, too. And my father-in-law has a big ranch down there. He raises cattle and pigs. He also has horses and bucking bulls."
Guilherme wants to see the Brazilian bull riders continue to be major players wherever they ride. That is the main reason for putting on those bull ridings, providing the education to keep them a force to be reckoned with. He wants those bull riders to stay strong, and have the same mindset as he did, and the other riders of his time. But he also wants them to have fun and be
happy.
Those last two, shall we say, requirements, certainly apply to Guilherme himself right now.
"I'm happy to be back," he told us. "J.W. (Hart) invited me to come back and be his Assistant Coach for the Kansas City Outlaws. Our team has done well so far, and I hope we keep going. We have been working so hard with those riders to try to make them keep growing; mentally, physically, and professionally."
J.W. was the one who reached out to Guilherme, but we wondered if he had been
Humps-Horns.com · 16 · September 2023
Photos by Andrea Kaus / Kaus Photos
thinking about wanting to come help a team out before that initial contact.
"Not really, not really. I came back to work with the PBR, and just visit. But I'm very happy. I love what I've been doing. J Dub and his family put their trust in me, and opened his door for me and my family. And with all the respect that he gives to me and I give to him, I am still learning. We never know 100%. Every day we learn something different."
Between his long riding career, and now his work with the K.C. Outlaws, Guilherme has made many changes as to where he has lived between Brazil and the United States. When he first returned to work with the Outlaws, he stayed with The Iron Man for a couple of weeks before getting his own place.
"I moved to Oklahoma right now, in Marietta, right there in the
corner next to Texas on the border. When I lived here before, it was in Texas. I was in Decatur, Bullard, Ferris, and South Dallas. And now I'm in Oklahoma," he laughed. "But we also still have a house in Brazil."
As of this writing, the line-up of the Outlaws is Kyler Oliver, Marcus Mast, Bob Mitchell, Koltin Hevalow, Cassio Dias, Leonardo Ferreira, and Wingson da Silva, who are on the protected roster. The reserve riders are Julio Cesar Marques, Brady Pontenier, and Wyatt Rogers.
Beside imparting his vast knowledge to the bull riders, (not to mention that he can communicate in Portuguese for those men who don't speak English), another part of his job is to scout promising young riders in Brazil. He looks for those riders that he feels will really be an asset to the team. The standout right now has to be Dias, who has been on fire of late. But at the
Humps-Horns.com · 17 · September 2023
Guilherme Marchi and the KC Outlaws watch as Cassio Dias rides Magic Harbor (D&H Cattle Co.) for 88.5 points at the PBR Team Series event in Anaheim, CA.
forefront for him is family.
"The family has always supported me in my career, and it's fun. My family is here with me and they were supposed to come with me today, but Little G got sick, so they did not come to this event. That's a little disappointing. But I'm blessed to have the woman I have with me, and my kids. A good man needs a good woman!"
He acknowledged that it is certainly hard on the family, especially the wife, to be home waiting for him to come home, or waiting for that phone call.
"But she knows how hard I pushed every time I rode bulls. She understands. But now I get to raise my family, and have this team. It's fun, because, since the first event until now, we have won four games and have been doing a good job with the young guys.
"I tell them that If they want to be at the top, they have to take it step by step to get there. They have been doing very good so far. We want to keep it growing and keep it going."
It probably did not need to be asked, but we wondered what his thoughts were on the team competition.
"I love it, I LOVE it! It's great energy for the riders and the fans. I think also for PBR. They see the crowd; they push their riders. It's amazing what the PBR has been doing. It's helping the PBR brand. Before, it was hard to come here and get in the sport. But now, it's much easier, because PBR is behind these teams and there are more opportunities for the riders."
While Guilherme does not miss bull riding when he is in Brazil, he did admit that when he gets to the arena for competition, the fire is still there. But he is really enjoying his new role, and there is no end to what he has to offer. And while most of us, as fans, would love to see him ride again, we are thrilled to get to watch him work his magic in another direction.
Humps-Horns.com · 18 · September 2023
BULL RIDER WYATT PHELPS EARNS NEARLY $15,000 AT STEAMBOAT PRO RODEO SERIES EVENT
By Tracy Renck
This was quite the money whirlwind for bull rider Wyatt Phelps.
The PRCA permit holder entered the Steamboat Springs (Colo.) Rodeo Series at the last minute and was rewarded handsomely.
Phelps had an 82-point ride on Lancaster & Pickett Pro Rodeo's No. 785 to win the rodeo and receive a huge payday.
Since the Steamboat Springs Pro Rodeo Series had not had a qualified bull ride for several weeks the carryover money earned Phelps $14,795.
"I had never been on that bull before, but my buddy Tipton Wilson got on him a few weeks before and he was really good, and I was excited to have him and I knew it was going to go well," said Phelps, 22. "The ride felt great. He was a super good bull."
Phelps made his ride on Aug. 25 and then had to wait to see what kind of check he would collect after the final performance on Aug. 26.
"I left Steamboat and went to another bull riding, and I had some friends who were up in Steamboat (on Aug. 26), and they called and told me I won. I wasn't even going to enter the rodeo, and everyone was telling me the money was carrying over, so I got on really quick and entered. It's awesome to win almost $15,000. That
was a huge check, that was like winning a big Xtreme Bulls event."
The large payday is something Phelps is still trying to digest because he didn't think it would happen.
"I figured there would be some rides the next night (Aug. 26)," Phelps said. "Some of my friends were up (Aug. 26) and I thought for sure they were going to stay on. I knew it was going to pay good, but not that good. It's crazy. I'm still trying to wrap my head around it."
Phelps has been on his permit for a few years, but he is planning on buying his PRCA card for the 2024 season.
Phelps is in his final year of school at Sheridan (Wyo.) College. The business major is a member of the school's rodeo team. Phelps finished fourth at the College National Finals Rodeo in June in Casper, Wyo.
"I'm feeling good and riding good and I have a little money saved up now, so I think I'm going to get my (PRCA) card," said Phelps, who lives in Pinedale, Wyo. "This win is a huge confidence boost for me. I'm going to use it to rodeo as much as I can and hopefully, I will keep on winning."
Humps-Horns.com · 19 · September 2023
Article courtesy of PRCA. PRCA ProRodeo Photo by Phil Kitts.
By Kelly B. Robbins
Bull riding has been called "the toughest sport on dirt". And it has been said that it is not "if" you get hurt riding bulls, but it is "when", and "how bad" you get hurt! I just interviewed former bull rider and now stock contractor Shannon Coan, owner of Flying C Bucking Bulls. He is heading for surgery tomorrow to repair a broken elbow. Shannon was holding a practice bull riding session for the college kids at Odessa College earlier this week, and a bull reared up in the chute and kicked Shannon in the elbow, breaking it! I guess you could say that bull riding IS "the toughest sport on dirt", whether you are trying to ride that twirling tornado to the buzzer, or just trying to flank that bull in the chute!
Shannon and April Coan, owners of Flying C Bucking Bulls, have teamed up with Tom Baker of Tom Baker Bucking Bulls. They are currently hauling bulls to the 2023 PBR Team Series. Flying C Bucking Bulls calls Odessa, Texas home. Tom Baker Bucking Bulls is in Lubbock, Texas. They have 20 bulls right now, but some of their bulls are doing really well in the PBR Team Series.
606 Smooth Steel is sure to head back to the upcoming new PBR Unleash the Beast Series this fall. He is a bull contending for the PBR championship. He finished in 12th place last year. "Smooth Steel is a great bull" Shannon shared. "He is strong and smart, and he's bucked off just about every big name in PBR bull riding! About 90% of the buck offs happen in less than three seconds. He has 20 straight buck offs now. Daniel Keeping took him to 5.6 seconds in Kansas City, and he had a bull score of 45.25."
Humps-Horns.com · 20 · September 2023
(L to R) Shannon Coan, Aprill Coan, and Tom Baker
"7641 High Plains Drifter was one of three bulls named the Yeti Bull of the Event in Nashville last weekend," Shannon said. "He dumped Luke Parkinson in 4.13 seconds for a bull score of 45.25. 911 Martini Houdini was ridden by Thiago Salgado in Nashville for a score of 88.75 points."
"316 Spice is a little bull, but he's good," Shannon explained. "Dalton Kasel rode him twice in Nashville last year, but Spice has had twelve straight buck offs since then. We are a family, and these bulls are like our kids. Our next event will be the Freedom Fest at Paycom Center in Oklahoma City on September 8, 9 and 10."
Shannon Coan grew up in Dublin, Texas working cattle there. He used to ride the calves as a young bull rider wannabe. He grew up and became a bull rider, competing until he was 30 years old. "I really enjoyed bull riding. There is a real camaraderie between the bull riders, and I loved the adrenaline rush. It was just a lot of fun!"
He started a welding business in Odessa, then about ten years ago started getting back in the bucking bull game as a stock contractor. "We started hauling bulls to PBR and CBR events," Shannon shared. "We were just going through the process to get better and better bulls."
"I had my doubts about the team series bull riding," Shannon continued. "I didn't think I'd like it. But when you go to an event, it's real exciting, and a lot of fun. I liked it because you felt like you were a part of the team. Bull riding fans have never seen team bull riding. Now they can root for a team just like in the NFL or the NBA! It gives a whole new feel for the bull riding game. While rooting for the five-man teams, the fans actually become the 6th member of the team."
I asked Shannon if he had a favorite team. "It's hard to have a favorite team," Shannon answered, "because I have a lot of
Humps-Horns.com · 21 · September 2023
7641 High Plains Drifter - Photo provided courtesy of BullStock Media.
Tom Baker and Shannon Coan at the PBR World Finals.
friends on many different teams. But I'm from Texas, and I guess I'd have to say I pull for the Texas Rattlers and the Austin Gamblers."
When I asked Shannon what the future looks like for Flying C Bucking Bulls, he replied, "We will continue to haul our bulls to the PBR Team Series events. Hopefully we will make it to the PBR Team Series Championship Finals at the T-Mobile Arena in Las Vegas on October 20, 21, and 22. We are also looking forward to the upcoming PBR Unleash the Beast season. We have several new three- and four-year-old bulls to introduce in the new PBR season."
I asked Shannon if there were any of the new bulls we should be keeping an eye out for. "L900 Live Wire," he disclosed. "He is definitely one to keep an eye on. He's going to be good."
Shannon concluded by saying," I'd like to thank the PBR for all the opportunities they give us. We have a big fan following, and I'd like to say thank you to all our great fans. We're just small guys trying to play in the big game!"
Humps-Horns.com · 22 · September 2023
Above - Thiago Salgado rides 911 Martini Houdini for 88.75 points at Stampede Days in Nashville. Below - Daniel Keeping on 606 Smooth Steel at the PBR Team Series Outlaw Days in Kansas City. Photos provided courtesy of BullStock Media.
TRISTEN HUTCHINGS CAPTURES KITSAP STAMPEDE XTREME
BULLS VICTORY
By Brady Renck
Injury and history blended to create a satisfying, if not hectic weekend for bull rider Tristen Hutchings. He arrived at the Kitsap Stampede Division 1 Xtreme Bulls in Bremerton, Wash., with lofty expectations. The field was stacked, and the bulls were rank.
Hutchings followed the script that has made him one of the best in the world this season, capturing the crown with an 89-point ride on Big Stone Rodeo Inc's Hostile for his first career Division 1 Xtreme Bulls win. It was satisfying but did not come without concern.
"The ride was really good. It worked out really well. It was my first Division I, so that was pretty cool. It means a lot," Hutchings said. "But it was a little different for sure. My friend Hayes Weight broke his jaw. He got knocked out. So, I was running around picking up his stuff, trying to make sure he had the help he needed. Then I jumped on my ride."
The competition was fierce, but the kind cowboys embrace. Not only was the field packed, but the bulls were stacked. Hutchings knew Sage Kimzey posted a 90-point trip on Hostile, so winning was the only goal with his draw.
"I knew he was a really good bull, who would give me a chance. It was just a heck of a lot of great riding. They brought some really good bulls, a bunch of the top ones," Hutchings said. "When you have two stock contractors like that, it makes it a lot of fun. It was a great event."
It rolls smoothly into the fabric of Hutchings' season. After reaching the Wrangler National Finals Rodeo last season for the first time, finishing third in the PRCA | RAM World Standings, Hutchings was fourth entering a critical stretch. At this time last season, he was flying back to Sul Ross State to finish his college career. He now has his degree, and laser focus on this season's finish line.
"It's been pretty smooth sailing. I didn't treat the summer much different than when I was in college. And now it's going pretty good after I got roughed up in Missoula. I have battled back from that," Hutchings said. "I rode a bull in Coeur d'Alene. I started feeling good. And it's important with big events coming up in Ellensburg and Pendleton with a chance to make a lot of money. I am very happy to catch momentum at the right time."
The motivation is clear. Return to the NFR. But it's more layered than that. Hutchings wants Weight to come back as soon as possible, so he can make his first trip to the sport's biggest stage.
"Depending how it all goes, I could make a run for the gold buckle. I have to keep on keeping on," Hutchings said. "We all have so much fun on the road, playing golf, making fun of each other. It burns pretty deep to compete, and it would be Hayes' first NFR, and it's a big deal to try and get him qualified, too. It keeps us going."
Humps-Horns.com · 23 · September 2023
Article courtesy of PRCA. PRCA ProRodeo Photo by Kent Soule.
WHERE'S THE BEEF?
Humps-Horns.com · 24 · September 2023 Date Location Added $ Open Time Call-In # Assn/Event BULL RIDING EVENTS SEPTEMBER Sep 1-2 Dickinson, ND PBR Challenger Series Sep 1-3 Sebeka, MN $13,000 8/22 4-8pm 651-248-2663 NFPB / Nimrod Bull Bash Sep 2 Mountain Grove, MO $1,500 8/21 6/8pm 417-924-3591 C NFPB Sep 2 Essex, IA $3,000 Mon 6-8pm 712-374-6053 Bullriders of America Sep 2 Ellensburg, WA PRCA Xtreme Bulls Sep 2-3 Belton, TX PBR Challenger Series Sep 2-3 Window Rock, AZ PBR Challenger Series Sep 3 Galena, MO $1,500 8/28 6-10pm 417-677-6596 BRI Sep 3 Nashua, IA $4,000 Mon 6-8pm 712-374-6053 Bullriders of America Sep 5 Unionville, MO $3,000 8/27 6-10pm 816-215-3391 NFPB Sep 6 Lewiston, ID PRCA Xtreme Bulls Sep 7 Fort Worth, TX PBR Challenger Series Sep 8 Osakis, MN $5,000 8/27 5-9pm 320-226-1487 NFPB Sep 8-9 Albuquerque, NM PRCA Xtreme Bulls Sep 8-9 Kennewick, WA PBR Challenger Series Sep 8-9 Eureka, MO $2,000* 8/28 5pm 573-823-2569 T NFPB Sep 8-10 Oklahoma City, OK PBR Team Series Sep 9 Kinmundy, IL $1,500 9/4 5-10pm 618-267-1782 NFPB Sep 9 Kramer, NE $4,000 TBD 712-374-6053/402-657-8904 Bullriders of America Sep 9 Duncan, OK $3,000 580-467-5468 3rd Annual Rowdy Swanson Memorial Sep 11-12 Pendleton, OR PRCA Xtreme Bulls Tour Finale Sep 14 Fort Worth, TX PBR Challenger Series Sep 15-16 Nebraska City, NE $7,500+ Mon 6-8pm 712-374-6053 Bullriders of America Sep 15-17 Ridgedale, MO PBR Team Series Sep 16 Lewsiville, TX PBR Challenger Series Sep 16 Stockton, CA PBR Challenger Series Sep 16 California, MO Amped Up Pro Bull Tour Sep 16 Wahpeton, ND $5,000 9/4 5-9pm 320-226-1487 NFPB Sep 20 Archie, MO $1,000 9/17 6-10pm 816-215-3391 NFPB Sep 22-23 Minot, ND PBR Challenger Series Sep 22-24 Greensboro, NC PBR Team Series Sep 23 Belle, MO $5,000 9/11 6/8pm 417-924-3591 C NFPB Sep 23-24 Fairfax, VA PBR Challenger Series Sep 26-27 Fort Smith, AR PRCA Xtreme Bulls Sep 27 Hillsdale, MI $2,000 9/18 6-9pm 269-908-9020 T NFPB Sep 28 Fort Worth, TX PBR Challenger Series Sep 28-30 Sioux Falls, SD Cinch Playoff Series Championship Sep 29 Pasadena, TX PRCA Xtreme Bulls
*-Added Money Amount Is For Each Night Information Subject to Change Without Notice
WHERE'S THE BEEF?
*-Added Money Amount Is For Each Night Information Subject to Change Without Notice
Humps-Horns.com · 25 · September 2023
Date Location Added $ Open Time Call-In # Assn/Event Sep 29-Oct 1 Glendale, AZ PBR Team Series Sep 29-30 Hope, AR $5,000 EO now 479-393-8282 BOA / Bullriding Nationals Sep 30 Ruidoso, NM PBR Challenger Series Sep 29-Oct 1 Marietta, GA $3,300 9/25 4pm 864-682-9578 American BullRiders Tour OCTOBER Oct 5 Fort Worth, TX PBR Challenger Series Oct 6 Columbus, OH PBR Challenger Series Oct 6-8 Mill Spring, NC WCRA Rodeo - Carolina Oct 6-8 Fort Worth, TX PBR Team Series Oct 6-8 Waco, TX PRCA Permit Finals Oct 7 Kinmundy, IL $1,500 10/6 5-10pm 618-267-1782 NFPB Oct 9-11 Los Lunas, NM PRCA Xtreme Bulls Oct 10-13 Waco, TX PRCA Texas Circuit Finals Oct 12 Fort Worth, TX PBR Challenger Series Oct 12-14 Duncan, OK PRCA Ram Prairie Circuit Finals Oct 13 Cuba, MO $1,500 10/6 8pm 636-206-9773 NFPB Oct 14 Battle Creek, MI $2,500 10/9 6-9pm 269-908-9020 NFPB Oct 14 Owensboro, KY PBR Challenger Series Oct 14-15 Cumming, GA $3,600 10/9 4pm 864-682-9578 American BullRiders Tour Oct 19 Las Vegas, NV PBR Challenger Series Championship Oct 19-21 Redmond, OR PRCA Columbia River Circuit Finals Oct 20-21 Bismarck, ND PRCA Bucking Battle (BB,SB,BR) Oct 20-21 Loveland, CO PRCA Mountain States Circuit Finals Oct 20-22 Las Vegas, NV PBR Team Series Championship Oct 21 Phoenix, AZ PRCA Xtreme Bulls Oct 21-22 Aiken, SC $3,000 10/16 4pm 864-682-9578 American BullRiders Tour Oct 26 Fort Worth, TX PBR Touring Pro Division Oct 28 Tyler, TX PBR Touring Pro Division Oct 30-Nov 2 Ladson, SC $5,200 10/23 4pm 864-682-9578 American BullRiders Tour YOUTH BULL RIDING EVENTS SEPTEMBER Sep 6-9 Ogden, UT IMBA World Finals Sep 9 Decatur, TX M-Th prior 940-453-2364 / 817-296-4766 CYBR Sep 9 Kirbyville, TX $1,250 Mon prior Txt 903-754-1034 Built God Tough Roughstock Series Sep 16 California, MO Amped Up Pro Bull Tour Sep 19-22 Ada, OK PYRA Finals Sep 30 Decatur, TX M-Th prior 940-453-2364 / 817-296-4766 CYBR OCTOBER Oct 2-7 Mesquite, TX 8/2-9/11 WCMB World Finals
Events highlighted in yellow have ads in this issue of Humps N Horns for more information.
Humps-Horns.com · 26 · September 2023
THE
Money Amount
Information
email: bred2buck@gmail.com Date Location Added $ Open Time Call-In # Assn/Event Oct 7 Carthage, TX Mon prior Txt 903-754-1034 Built God Tough Roughstock Series Oct 14 Decatur, TX M-Th prior 940-453-2364 / 817-296-4766 CYBR Oct 21 Tatum, TX Mon prior Txt 903-754-1034 Built God Tough Roughstock Series Finals Oct 28 Decatur, TX M-Th prior 940-453-2364 / 817-296-4766 CYBR BUCKING BULL EVENTS SEPTEMBER Sep 2 Archdale, NC 8/21-28 jeromedavis.com ABBI Sanctioned Sep 2-3 Fort Lupton, CO 8/13-20 abbireg.com ABBI Sep 9 Duncan, OK 8/28-9/6 abbireg.com ABBI Sanctioined Sep 9 Springtown, TX 8/28 8am - 9/6 8pm 817-304-5603 TBBA Finals - 2023 Sep 15-16 Mt. Orab, OH Cristy McElroy ABBI Sanctioned Sep 16 Lloydminister, AB 9/5-6 abbireg.com ABBI Sanctioned Sep 23-24 Texarkana, TX 8/7-14 abbireg.com ABBI Sep 29-30 Hope, AR EO now 479-393-8282 BOA / Bullriding Nationals Sep 30 Fallon, NV 9/18-22 208-550-0229 ABBI Sanctioned / highdesertbulls.com Sep 30 TBD, OK 9/18-25 abbireg.com ABBI / Claim A Bull OCTOBER Oct 7 Sterling, CO 9/10-17 abbireg.com ABBI / Buckers Unlimited Finals Oct 17-21 Las Vegas, NV 9/18-25 ABBI World Finals
WHERE'S
BEEF? *-Added
Is For Each Night
Subject to Change Without Notice
Up close and personal - Beau Schueth ready for action at the PBR Team Series Outlaw Days in Kansas City.
Photo provided courtesy of BullStock Media.
Do You Have a Livestock Layover or Practice Pen?
List it for FREE in the Classifieds. Call our office at 325-500-BULL (2855)
For More Information on listing your facilities
CLASSIFIEDS
Practice Pens
PISGAH, AL - TIM COX, TCB, ANYTIME, CALL FIRST, 256-996-9426
NEW MARKET, AL - EC Hunt, 5:30pm Sun., 256-683-8169
BATESVILLE, AR - James Bechdoldt, Anytime, Call First, 870-307-9923
CONWAY, AR - Mark Lindsey, Ride & Shine Cattle Company, Anytime, Call First, 501-730-4557
ELFRIDA, AZ - D Davis Bucking Bulls, 4pm Sat., Call First, 520-642-3737
LINCOLN, CA - B Bar Ranch, B Bar Indoor Arena, Rain or Shine, All Rough Stock, 916-206-4059
MARYSVILLE, CA - PacWest, 5pm Wed., Steers & Bulls, Call First, 530-751-6643
FRESNO, CA - Toro Bravo Arena, Thur. by appt., Call First, 559-577-2445
ELIZABETH, CO - Tuff Garcia, Tuff E Nuff, 6pm Mon., Rain or Shine, 970-846-0788
STEAMBOAT SPRINGS, CO - Tuff E Nuff, 6pm Wed., Apr-Nov., 970-846-6828/3354
ALDEN, IA - Circle C Rodeo, 6pm Wed., Rain or Shine, Call for alternate dates 641-373-3625
WOODBINE, IA - Tom & Kristina Kelley, every Sun. (weather permitting). Beginner - rank bulls. Call 712-5922493
KENDALLVILLE, IN - B Bar A Bucking Bulls, Heidi Speicher, 7pm Every Thur, Call First, 260-564-5864/Troy
JACKSONVILLE, IL - Lazy C Rodeo, 10am-3pm Sun., Rain or shine, Call First, 217-245-8280
Practice Pens
JACKSONVILLE, NC - Aleck Barnard, Elite Cowboy Rodeo Assoc., Onslow Rodeo Arena, 6pm Every Other Sunday, Call First, 910-381-8597
CHANDLER, OK - JAM Bulls, 2pm Sun., 7pm Wed., Call First, 405-570-9010
SOPER/HUGO, OK - RBL Rodeo Bulls, Anytime with 4-6 hour notice, Rain or Shine, 307-461-1741
EAGLEVILLE, TN - BF Cattle Company, 2pm Sun., Jackpot, Call First, 615-336-4313
EMORY, TX - Oakes & Greene's, 7pm Wed., 903-348-8630
LORENA, TX - Rocking S Ranch, Tue., Jackpot, Call First, 254-716-0779
MANSFIELD, TX - JC Knapp Ranch, 4pm Sun/6pm Wed., $5 at the gate to ride as many as you want, 817-223-3692
SIMMS, TX - Wilburn Bucking Bulls, 7pm Every Other Thur., 903-543-3025
PETROLIA, TX - Norris Dalton, 7pm Wed., 940-733-3020
DECATUR, TX - Cullen Calame, Denton Creek Farms, Call First, 940-393-3730
NOCONA, TX - 4x Arena, Call First, 501-944-1907
NOCONA, TX - Locke Bucking Bulls, Call First, 940-872-0733
WILLS POINT, TX - Austin Arena Bulls, Barrels, & Poles. $10 per ride/run or $25 for all you can ride. Bulls for all ages. 214-7265799
Livestock Layovers
BATESVILLE, AR - James Bechdoldt, White River Rodeo, 870-307-9923
RAYMOND, IL - Randy Littrell, Shop Creek Cattle, 217-556-0551
Humps-Horns.com · 28 · September 2023
Livestock Layovers
MARYSVILLE, KS - Gary Hershey, 4H Bucking Bulls and Marysville Sale Barn, Call First, 785-292-4952
LAKE CHARLES, LA - Keith Strickland, Deep South Rodeo Genetics, 337-304-1493
SALEM, MO - Hwy 32 & 72, Salem Livestock Auction, 573-729-8880
HELENA, MT - Jim Horne, Bull Horne Ranch, 406-459-5706
FERNLEY, NV - Nathan Pudsey, Circle P Bucking Bulls, 775-750-2168
CLASSIFIEDS
Livestock Layovers
CLAYTON, NM - Justin Keeth, Lazy J 3 Bucking Bulls, 575-447-0877
BETHESDA, OH - 15 Miles off I-70, TCB Ranch, 304-281-4530
SOPER/HUGO, OK - RBL Rodeo Bulls, Anytime w/ 4-6 hours notice, 307-461-1741
BOX ELDER, SD - Gus "Duane" Aus, Lazy Heart O Ranch, 605-923-3426
BUCHANAN, TN - Parsons & Milam 731-642-8346
CLARKSVILLE, TX - Brian Agnew, BA Livestock, 903-669-9189
Livestock Layovers
DUBLIN, TX - Mike Godfrey, Godfrey 4X Cattle, 817-235-2852
MANSFIELD, TX - JC Knapp Ranch, JC Knapp Rodeo, 817-223-3692
MIDLAND, TX - Ted Norton, Norton Bucking Bulls, 432-413-8433
DECATUR, TX - Cullen Calame, Denton Creek Farms, 940-393-3730
SIMMS, TX - Near I-30 Texarkana, Wilburn Bucking Bulls, 863-381-2799
CHEYENNE, WY - Floyd & Ann Thomas, TTnT Ranch, 307-778-8806
Your Ad Could Be Here! Call 325-500-2855 for more details
Miscellaneous
WINNERS RODEO SUPPLY - Gary Leffews Dare to Be Great DVD $45.00 or I am Hot DVD $35.00-free shipping. Also some remaining Hotman and Lostroh bullropes plus all other bullriding gear. Gold Buckle Rodeo Supply rodeo@wk.net 320-328-4000 Dealers wanted !!
RENOWNED HIGH QUALITY BULL ROPE DickCarrBullRopes.com, PO Box 18, Elk City, OK. 73648, 1-580-225-3208, Be Blessed.
PROFESSIONAL QUALITY BULLROPES
Raymond Branch, Custom Braider Maker of World, NFR, & PBR
Champion Bullropes
Strictly custom-braided to your specifications. (928) 289-9611 www.mypqb.com
Humps-Horns.com · 29 · September 2023
Western Wanderings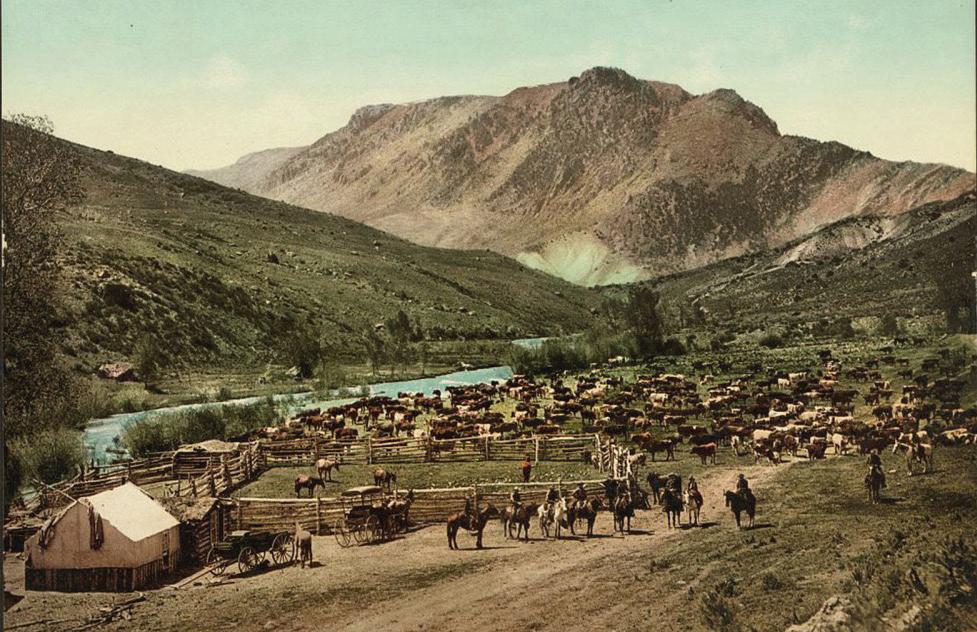 cookie's revenge
The cowboys are all out working the herd They enjoyed their flapjacks just fine It won't take long for my "plan" to kick in The enjoyment will then be all mine
I owe them for dragging me down to the creek And scrubbing me head to toe Though it's been a little over a week I haven't let this one go
I just finished washin' the dishes When the first cowboy jumped off his horse He ran fast as he could to the brush But he wasn't in time, of course
Then one by one they all started to run Not to mess their pants, it would seem But by the time the deal was done All were washing clothes down at the stream
Now part of me had satisfaction
For the plan that I had was quite bold But part of me started to feel kinda bad As I watched the whole scene unfold
But I figure that things are finally square Between the old boys and me I reckon they all learned a lesson About respecting this old Cookie
By Kelly B. Robbins