AUGUST 2022 • Vol.10 • No.08 (ISSN 2564-1964) Adopt the practices that best suit your organization's needs Great Minds don't think alike: neurodiversity in the Workplace - Rajini McRae, President, PureFacts 2216 28 34 how to craft a dual purpose offer letter that is creative and compliant - Ben Proliant,Tuttle,Inc 5 Ways how your company should deploy digital Workers today - Alex ThoughtfulZekoff, What Job-hoppers can teach us about the Great resignation - Nicky Garcea, Cappfinity 4 no-cost talent acquisition strategies For the tight labour Market - MattFindWRKParkin,
Great Minds don't think alike: neurodiversity in the Workplace Learn how to recruit neurodiverse people for your company - Rajini McRae, President, PureFacts 08 On the Cover Talent Acquisition Excellence AUGUST 2022 Vol.10 No.08 Articles 24 Recruitment And Applying Is A Sales Job How to influence the right job offer or applicant - Elinor Stutz, CEO, Smooth Sale 31 How To Hire For Customer-Centricity 3 strategies to guide you and your company to a more customer-centric future - Heather Rollins, Vice President, Human Resources, Alchemer (ISSN 2564-1964)Xinde 09 CHRO ExclusiveCornerInterview With Marty Reaume, Chief People Officer, Sequoia 13 3 Tips To Leverage AI And Automation To Meet Recruitment Demands Amid Recession Concerns Recruiters are in an increasingly competitive and uncertain market - Ray Meiring, CEO and Co-Founder, QorusDocs 18 Hiring Top Performers Post Covid Recovery How to identify top performers during a hiring process - Steven Rosen, President, STAR Results
Top Picks 28162234 How To Craft A Dual Purpose Offer Letter That Is Creative And Compliant A compliant offer letter promotes company culture and helps you find the best talent - Ben Tuttle, Product Manager with Proliant, Inc 4 No-Cost AcquisitionTalentStrategies For The Tight Labour Market Online job postings alone won't cut it -anymore Matt Parkin, Business Development Lead, FindWRK 5 Ways How Your Company Should Deploy Digital Workers Today Digital workers (smart software robots) can help carry the load, without burning out employees - Alex Zekoff, CEO and Co-Founder, Thoughtful What Job-Hoppers Can Teach Us About The Great Resignation Surprising new data about early job quitters might be the key to solving mass workplace departures - Nicky Garcea, Co-Founder and Chief Customer Officer, Cappfinity INDEX
professional development
Happy Reading!
constructive values,
deepa damodaran
HR.com - Publisher Dawn Jeffers
Disclaimer: The views, information, or opinions expressed in the Excellence ePublications are solely those of the authors and do not necessarily represent those of HR.com and its employees. Under no circumstances shall HR.com or its partners or affiliates be responsible or liable for any indirect or incidental damages arising out of these opinions and content.
Proliant's Ben Tuttle, in his article, dis cusses How To Craft A Dual Purpose Offer Letter That Is Creative And Compliant.
Marketing, and
Director
timeless principles. Excellence Publications Debbie McGrath
In 4 No-Cost Talent Acquisition Strategies For The Tight Labour Market, FindWRK's Matt Parkin tells us why Online job post ings alone won't cut it anymore in today's world of work.  Also, featured in this edition is an exclusive interview with Sequoia Chief People Officer Marty Reaume, where Marty shares her HR journey with readers, along with her learn ings, challenges and what according to her awaits HR in future, among others. That is not all! Also, check out the other ar ticles included in this edition. We hope this edition of Talent Acquisition Excellence will help you find excellence in your recruiting, hiring, and onboarding efforts.
SIGN UP OR Imagine in an alternate universe, would companies have been jumping to hire a young Bill Gates, Richard Branson, or Albert AlthoughEinstein? thebrilliance of these leaders is evident today, it might not have been so obvious to a hiring manager years ago. In fact, all three of them had to over come social and academic challenges because of their unique ways of thinking.
For companies looking to recruit the next Gates, Branson, or Einstein, check out Rajini McRae's Great Minds Don't Think Alike: Neurodiversity In The Workplace, where the PureFacts' President lists down a few suggestions, we hope, will help to bring some neurodivergent talent into your company.
From following government guidelines on employee selection procedures to ensuring state rules for disclosure, there is a lot that goes into pre-hire compliance. However, one aspect that is often underappreciated when discussing legal requirements in the pre-employment process is the offer letter.
'Think different', was a famous advertis ing slogan used by Apple Inc. in the '90s. The phrase takes on a deeper meaning when applied to neurodiversity. Up to 10 percent of the population dem onstrates at least some neurodivergent traits. Adding diversity of thought to a company's equity, diversity and inclu sion policies can be a deciding factor in success.  Companies like Ford, Deloitte, IBM, JPMorgan Chase, UBS, and Microsoft are leading a wave of management reforms aimed at recruiting and retaining more neurodiverse talent.
For Advertising Opportunities, email:Editorialsales@hr.comPurposeOur mission is to promote personal
Babitha Balakrishnan and Deepa Damodaran Excellence Publications Managers and Editors Talent Acquisition Excellence Team Matt Charney Talent Acquisition Community Leader Deepa Damodaran Editor Chinnavel Design and Layout (Digital Magazine) Vibha Magazine (Online Version) Submissions & Correspondence Please send any correspondence, articles, letters to the editor, and requests to reprint, republish, or excerpt articles to ePubEditors@hr.com For customer service, or information on products and services, call 1-877-472-6648 Talent Acquisition Excellence (ISSN 2564-1964) is published monthly by HR.com Limited, 56 Malone Road, Jacksons Point, Ontario L0E 1L0 Internet Address: www.hr.com Write to the Editor ePubEditors@hr.comat
editor's note neurodiversity in the workplace Subscribe now for $99 / year And get this magazine delivered to your inbox every month Become a Member Today to get it FREE!
Editor, Talent ExcellenceAcquisition Mcgrath Publisher, HR.com and based on sound ethics, and CEO, VP, Sales Sue Kelley (Product, Research)
debbie
We're eager to hear your feedback on our magazines. Let us know your thoughts at ePubEditors@hr.com WHY EXCELLENCE PUBLICATIONS?
Rensis Likert Professor, Ross School of Business, University of Michigan Partner, The RBL Group
Excellence publications are my 'go-to' resource for contemporary and action able information to improve leadership, engagement, results, and retention. Each edition offers rich and diverse perspectives for improving the employee experience and the workplace in general. I regularly read and contribute to Leadership Excellence and Talent Manage ment Excellence. I use many of the articles I read to augment my own presen tations and I often share the articles with my clients. They are always quick, right on target for the latest issues in my field, and appreciated by my clients.
If you want to stay up to date on the latest HR trends, choose a few of the dif ferent issues from the Excellence series of publications.
In a world of unparalleled challenges (global pandemic, racial injustice, politi cal rivalry, digital 4.0, emotional malaise), uncertainty reigns. Finding opportu nity in this context requires harnessing uncertainty and harnessing starts with reliable, valid, timely, and useful information. The Excellence publications are a superb source of such information. The authors provide insights with impact that will guide thought and action.
Julie Winkle Giulioni Author, Virtual /Live Keynote Presenter, Inc.'s Top 100 Leadership Speakers dr. Beverly kaye CEO, BevKaye&Co.
dave ulrich
your
Talent Acquisition Virtual Events Acquisition Events webcasts and demos on topics in any of the staffing related programs: Contract Workforce and Talent Exchanges, Online Staffing and Sourcing, Recruitment Process Outsourcing, or Quality of Hire. Learn how to bring the right staffing and recruiting programs into organization and make them impactful. Listen to the world's top thought leaders in the staffing industry as they help companies make decisions in all areas of staffing and recruiting. Each Virtual Event consists of up to 10 credit webcasts.
Use these invaluable Talent Acquisition resources today! For more information phone: 1.877.472.6648 | email: sales@hr.com | www.hr.com
offer
Talent
Virtual
Talent Acquisition Community Join almost 55,000 HR.com members with a similar interest and focus on staffing and recruiting topics with one of the four staffing related online communities: Contract Workforce and Talent Exchanges, Online Staffing and Sourcing, Recruitment Process Outsourcing, or Quality of Hire. Share content and download research reports, blogs, and articles, network, and "follow" peers and have them "follow" you in a social network platform to communicate regularly and stay on top of the latest updates. This well established Community is an invaluable resource for any HR professional or manager.
How are our Talent Acquisition Products and Services helping to make you smarter? Talent Acquisition Excellence - Monthly Interactive Learning Journal This monthly interactive learning experience captures key metrics, actionable items and keeps you focused on developing yourself and corporation as top leaders in the Talent Acquisition space. Talent Acquisition Webcasts for Credit HR.com webcasts deliver the latest Talent Acquisition industry news, research trends, best practices and case studies directly to your desktop. Webcasts are available live online with a downloadable podcast and a copy of the slides (PDF) available before and after each webcast. Earn all of the required recertification credits for aPHR, PHR, SPHR, GPHR, and SHRM Certifications. HR.com's one-hour webcasts, in every HR specialty including Talent Acquisition, are pre-approved for HRCI and SHRM credit (excluding Demo webcasts).
Imagine in an alternate universe, would companies have been jumping to hire a young Bill Gates, Richard Branson, or Albert Einstein? Although the brilliance of these leaders is evident today, it might not have been so obvious to a hiring manager years ago. In fact, all three of them had to overcome social and academic challenges because of their unique ways of thinking.
cover article
Submit Your ArticlesTalent Acquisition Excellence presented by HR.com August 2022 7
'Think different', was a famous advertising slogan used by Apple Inc. in the '90s. The phrase takes on a deeper meaning when applied to neurodiversity.
Neurodivergent people are those with dyslexia, dys praxia, autism, ADHD, and other neurological condi tions that can affect the way they process informa tion. Many have extraordinary skills in areas like pattern recognition, memory, and mathematics, yet struggle to fit employer profiles.
My CEO and I are both mathematicians, and our company, PureFacts has a culture of math geeks and data experts. So, when we participated in a recent London summit, and heard an expert talk about neurodiversity, we listened very intently.
The term seems ubiquitous now, given its relevance to current diversity and inclusion efforts. It highlights the importance for HR business leaders and company
Great Minds don't t hink alike: neurodiversity in t he Workplace
By Rajini McRae, PureFacts learn how to recruit neurodiverse people for your company cultures to ensure a 'diversity of thought.' Neurodiverse people can often be under-appreciated and underrecruited due to biases in the hiring process, despite being excellent at their jobs. Up to 10 percent of the population demonstrates at least some neurodivergent traits. Adding diversity of thought to a company's equity, diversity and inclusion policies can be a deciding factor in success. Companies like Ford, Deloitte, IBM, JPMorgan Chase, UBS, and Microsoft are leading a wave of management reforms aimed at recruiting and retaining more neuro diverse talent. So far, these companies are reporting gains in productivity, quality, innovation, and employee Forengagement.companies looking to recruit the next Gates, Bran son, or Einstein, here are some suggestions: 1. use less standardized screening Organizations have good reasons for wanting scalable hiring practices. However, running every candidate through the same set of screens is going to filter out a lot of neurodiverse talent. For example, neurodiverse resumes might show periods of unemployment or underemployment that stem from the very traits that make them unique. Uncovering the gems takes a more intimate approach to talent assessment.
Great Minds Don't Think Alike: Neurodiversity In The Workplace
One approach is to relax the interview process, such as inviting a neurodivergent candidate to spend a longer period interacting with managers and colleagues in a low-pressure environment that allows their strengths to emerge.
Managers typically coach employees to adapt to a company's cultural and operational ideals. When everybody is aligned, the company runs like a well-oiled machine. In a more egalitarian workplace, managers will need to spend more time understanding the individual person and how best to coax out their contributions. The payoff is access to a broader range of talents and perspectives that can yield new creativity and innovation.
2. Make the interview process Fluid
The behaviors of many neurodiverse people are varied and may differ from standard workplace expectations. For example, neurodiverse individuals may have different communication styles, e.g., showing less eye contact during conversations. These non-standard interpersonal practices can mask unique skills and abilities.
Submit Your ArticlesTalent Acquisition Excellence presented by HR.com August 2022 8
Companies may know a lot about their business, but not so much about dyslexia or Asperger's syndrome. They may also be hesitant to engage employees about their private lives, where neurodiverse people sometimes need some extra help. One solution is to tap community support networks that can do things like assist in prescreening can didates, provide training or advice on how to obtain funding for training, and provide extra support outside of work that can help a neurodiverse employee suc ceed.
4. personalize your Management style
Years ago, the tech industry made the socially awk ward genius a cultural icon. More recently, software giant SAP announced plans to make one percent of its workforce neurodiverse. In the years ahead, neurodi verse hiring practices will be mainstream. The sooner companies become open to employees who think differently, the sooner they will tap into a remarkable pool of talent. Rajini McRea is the President of PureFacts. She was previously the Chair of RBC's HR Diversity Council. Would you like to comment?
3. Be prepared to accommodate Staff must be ready to work with team members, who have different strengths and behaviors than themselves. This requires socializing your vision for diversity and inclusion as well as managing a narrower set of considerations, such as accessibility training and modifications to the work environment that might help neurodiverse individuals. This could mean things like installing different lighting in some areas or providing noise-canceling headphones.
As Chief People Officer of sequoia, Marty reaume is responsible for leading and supporting the people's journey, from talent acquisition through to the growth and development of each of the company's team members. A key initiative for Marty will be a continued focus on fostering the unique Sequoia culture and experience as the company accelerates its growth journey. in an exclusive interview with hr.com, Marty shares her HR journey with readers, along with her learnings, challenges and what according to her awaits HR in future, among others. interview
Excerpts from the interview: What has your hr journey been like and what influenced you the most to have a positive impact on your career?
Inspiring
HR
CHRO CORNER
Marty: My HR journey has been fairly direct since my undergrad. I have had a fascination with the interactions of people and the psychology of an organization from an early age. I also had the pleasure and privilege of working with and watching some incredible talent across the different roles and companies I worked with throughout my career. Learning from strong capable leaders, watching high-performing teams, and learning from more dysfunctional situations has been my area of Q Where do HR leaders draw inspiration from? What are their worst nightmares? How did they stand the test of the changing times? In this segment, we will trace your journey to the top. This is your story - a story that is made of extraordinary accomplishments, methods that helped you overcome adversity, innovative programs that you led, and fundamental changes that you brought in. It's your chance to inspire the next generation of leaders. the Next Generation of Leaders
With Marty reaume, Chief People Officer, sequoia
exclusive
Submit Your ArticlesTalent Acquisition Excellence presented by HR.com August 2022 9
Marty: I think we will all be working through the workplace of the future for a while. Truly understand ing your employee demographics, what they value and being attentive to input and feedback will be even more critical in the coming years. Providing a work place where people can genuinely feel and experience a balance between their home lives and contributing at an exceptional level and that they are valued for their contributions is table stakes. Having an HR team dedicated to these outcomes and really focused on every aspect of their colleagues' wellbeing is critical. can you share the top three learnings from the challenges you Marty:faced? In nearly every adversarial or seemingly impos sible challenge, I have learned over and over that virtu ally nothing is impossible if you have an incredible team to work with and rely on. Together, you "chunk things out" in manageable pieces and pretty soon, you chro corner "study" for many years. The most positive impact on my career was being part of a strong team, culture, level of execution and a caring, thoughtful approach to colleagues that highlighted to me what was required for a team to function like this on a consistent basis. It is amazing what is possible when all these pieces come together. What were your challenges during the early days of your career? What are those today?
Today I think the world is open and inviting to really strong, capable HR practitioners and offerings – the challenge is now finding this talent in what has be come an incredibly hig-demand field. how do you see workplace culture changing over the years?
QQ
Marty: Challenges in the early days fell into two areas for me: A lack of representation in leadership of women and definitely a lack of diverse representation overall. It was always discouraging to me to be part of an HR team of predominantly women, except for the most senior leaders on the team, who were invariably men. In the early days of my career, HR did equal recruiting, maybe some transactional training and employee rela tions. This eventually broadened out with the advance of technology designed for the HR space, a focus on investing in the development of colleagues and even on the recruiting side – focusing less on "recruiting" on more on partnering with business unit leaders to build their teams.
Submit Your ArticlesTalent Acquisition Excellence presented by HR.com August 2022 10
Q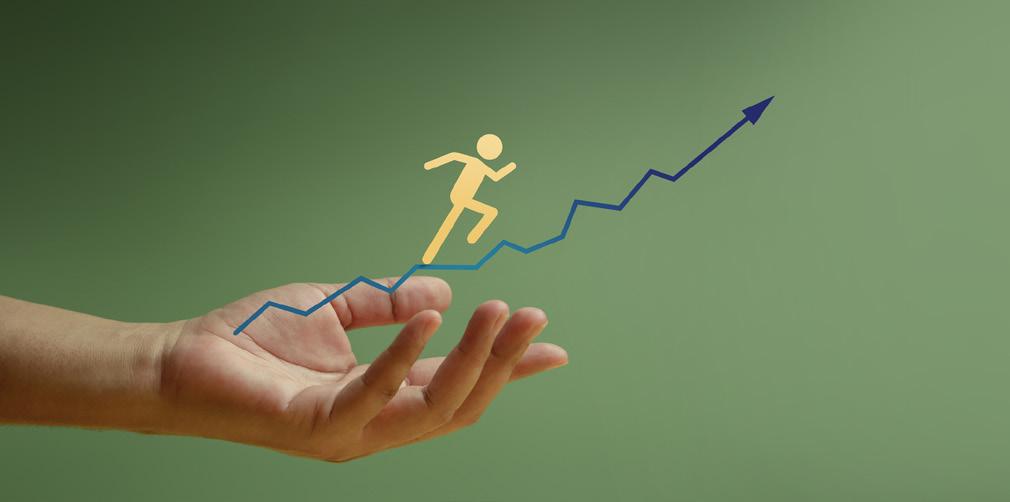 I think the HR world will continue to evolve in terms of the expectations of the ability to inform the business with relevant and timely data, to the extent that our data is truly predictive.
Trust and hard work can take everyone much further than they anticipated. The absence of trust is crip pling and remarkably hard to fix.
What fundamental change(s) (in terms of culture) do you plan to bring into your company?
Marty: I am currently very new in my role, joining a company where the culture comes first. It is strong, constantly reinforced and definitely a differentiator. My goal is to support and strengthen this culture as the company continues to grow and to ensure that we know and understand our team members along the way.
Submit Your ArticlesTalent Acquisition Excellence presented by HR.com August 2022 11
What are some major changes you see affecting hr within the next few Marty:years?
I also think that HR teams will be charged with work ing with leaders across the business to understand how to best engage and provide a motivating environ ment for their talent, while simultaneously making a connection to the purpose of the organization and the communities they serve. Would you like to comment?
Where do you draw inspiration from? What do you have to say to those who are still struggling to find a place in the boardroom?
I draw inspiration from incredible colleagues and lead ers that I have had the opportunity to work with and still have the opportunity to work with. They inspire me to continue to show up and put in the work. I also draw inspiration from my daughter – watching her maneuver in this early phase of her career and want ing to help set an example for how rewarding a career can be if you surround yourself with a strong, trusted, and capable team.
Where do you draw the line when it comes to work-life balance?
Marty: I work on ensuring that my colleagues know they can rely and depend on me to come through for them. Once that groundwork is laid, we are all able to balance our commitments, our sources of enjoyment and where we want to spend and give time.
Q QQQ chro corner Name: Marty Reaume Designation: Chief People Officer Company: Sequoia Total number of employees: 355 When did you join the current company: November 2021 Total experience in HR: 32 years Hobbies: ● Family and healthy cooking ● Teaching, women in STEM initiatives ● All things water-related – skiing, swimming, paddleboarding, scuba, snorkeling
have successfully climbed what originally felt like an impossible Approachinghill.most every situation with the fundamen tal belief that each party is operating from a position of positive intent as a starting-point results in a higher ratio of successful outcomes. This approach is also just so much healthier for relationships, interactions, and the path to agreement.
Empower HR Tech Europe brings together credible practitioners who are at the height of HR technology to an immersive event experience. Our six-track conference showcases what is possible, what is realistic and what the next steps are. HR Professionals will take away specific, measurable, actionable, realistic and timely tactics that tie into their business needs. With formats designed to foster an environment of inclusiveness and honest discussion, Empower HR Tech Europe will allow you to collaborate with your peers, industry experts and solution partners through every element: A NEW KIND OF HR INDUSTRY EVENT FOR THE U.K. AND EUROPE ConcurrentKeynotes Conference DemonstrationsPanelWorkshopsSessionsDiscussions Round-Table Brainstorming Expo FunInfluencers1:1sFringeVideoToursMontagesNetworkingwithPeers,Partners,&AnalystsandMORE!····· ······ SAVE UP TO £440 Early Bird Ends 31st Aug! REGISTER NOW hr.com/empowerhreurope-attend Bring your team! Group pricing is available. Contact CorporateEducation@hr.com for more information. CHART YOUR PATH IN OUR UNCERTAIN WORLD OF WORK 16-17 November 2022 ExCeL Venue, London
Submit Your ArticlesTalent Acquisition Excellence presented by HR.com August 2022 13
3 t ips to leverage ai and automation to Meet recruitment demands amid recession concerns
Today, HR departments that are seeking new hires are turning to recruiting agencies to help find talent and fill these needed roles. However, as some industries slow down hiring efforts and others ramp up, recruiters are finding themselves in an increasingly competitive and uncertain market.
Should recruiting firms brace for decreased business opportunities amid hiring freezes? Or should they prepare for an influx in workloads as other companies search for top talent? During this unpredictable time, recruiting agencies can leverage artificial intelligence (AI)-powered digital technology to meet their unique business needs. With AI-driven tools, such as proposal management software, firms can strengthen their competitiveness, increase business opportunities, improve employee collaboration and streamline proposal development, all of which are inherently important during this challenging time.
1. Leverage Artificial intelligence to strengthen competitiveness Recent research has found that 42% of recruiters believe that artificial intelligence allows them to be more strategic and productive with their daily workloads. This is incredibly important considering that, since the pandemic, 45% of companies have increased their outsourcing efforts. Whether business opportunities are slowing down or increasing, it is imperative recruiters remain competitive to secure new clients. With modern digital solutions like proposal software, recruiting agencies can leverage AI-driven
By Ray Meiring, QorusDocs recruiters are in an increasingly competitive and uncertain market
It is a very interesting time for the recruiting industry right now. Many businesses are at a crossroads amid looming fears of a recession. While some companies have enacted hiring freezes, others are still competing for top talent as job openings soar, with over 2.6 million jobs created in the first half of 2022 alone.
Eighty-four percent of recruiting agencies have a digital transformation strategy planned or currently in place. In fact, almost half (48%) of firms report they have executed their digital transformation strategy to incorporate automation capabilities into their sourcing Currently,efforts. 46% of companies develop proposal content from scratch, a long process that requires a lot of resources and valuable time to execute. By utilizing modern automation technology, such as proposal software, firms can increase their chances of winning new business by responding to more RFPs annually. This advanced digital technology updates and stores the latest content in real-time, enabling firms to create proposals without concerns about critical work or important information disappearing. Due to this, recruiting agencies can more efficiently develop proposals, eliminating time-consuming setbacks that result in unfulfilled business Optimizingopportunities.non-billabletasks, such as proposal development is becoming increasingly crucial amid staffing shortages and rising demands for recruiting services. In fact, automation is a top priority in 2022, with a third of recruiting firms planning to
When equipped with these modern AI tools and data-driven insights, recruiters have the upper hand over competitors with high-quality, personalized RFPs that stand out from the competition and win over new clients. 2. utilize automation tools to increase Business opportunities
Submit Your ArticlesTalent Acquisition Excellence presented by HR.com August 2022 14 tools and data analytics to develop high-quality, compelling request for proposal (RFP) responses that stand out from the competition. For recruiting firms, creating competitive and businesswinning proposals begins with understanding which areas of their proposals resonate most with clients. Digital solutions with specific metric-tracking capabilities can help identify which proposal content clients engage with most, including link clicks and document shares. With this data, AI can suggest the best content to include in a proposal, improving its effectiveness and boosting new business wins. Cloud-based platforms can also seamlessly store this important data within their interface, allowing recruiting agencies to view it instantly anywhere and anytime.
3 Tips To Leverage AI And Automation To Meet Recruitment Demands Amid Recession Concerns
3. implement collaboration capabilities to streamline proposal development
Submit Your ArticlesTalent Acquisition Excellence presented by HR.com August 2022 15 3 Tips To Leverage AI And Automation To Meet Recruitment Demands Amid Recession Concerns
adopt automation tools in the coming months. With automation solutions, agencies can leverage crucial features that streamline operations and lead to increased business opportunities.
As companies' HR departments continue to rely on recruiting agencies to find top talent, recruiters will continue to face increased workloads, high client demands, and an influx in business opportunities. With cloud-based software, firms can utilize real-time collaboration tools that enable employees to work more efficiently without disrupting billable hours or crucial client deadlines. For example, cloud-based platforms enable recruiters to better manage proposal development by creating a single access point to important documents. As a result, team members in various locations can seamlessly co-author proposals in real-time, mitigating common document-sharing issues like formatting errors, size limits, or accidental deletion.
For firms faced with outwinning competitors as business opportunities slow, advanced automation technology such as proposal software will give them the competitive edge to develop high-level, personalized RFPs that attract and secure new clients.
In addition, cloud-based software tracks document edits and changes in real-time, allowing agencies to closely monitor time investment, progress and employee collaboration on each proposal. Through this process, firms can more efficiently approach proposal development, so they don't have to turn down critical business opportunities due to a lack of time and resources. With these real-time collaboration capabilities, 70% of companies can generate more RFPs annually, showing how cloud-based platforms can be incredible resources for teams trying to improve collaboration and streamline their proposal process. looking ahead Whether firms are facing an influx in business proposals or are seeing a decrease in workloads amid hiring freezes, it's essential recruiters have the tools needed to meet their business needs.
Ray Meiring is CEO and Co-Founder of QorusDocs. With more than 20 years of industry experience, Ray is a frequent speaker, author, and webinar host on a wide variety of topics including leadership, market strategy, automation and the application of AI, business development, and proposal automation for professional sales and bid teams. Would you like to comment?
Meanwhile, firms dealing with increased new business offers and workloads can leverage AI-powered and cloud-based tools to streamline proposal development and seamlessly collaborate on RFPs in real-time, enabling teams to stay on top of their work and fulfill more business proposals per year. As industry trends continue to shift, recruiters should consider executing their digital transformation strategies now for reliable access to AI-driven, automation, and real-time collaboration tools that set employees and clients up for success.
The purpose of an offer letter is to provide details about the position you are hoping to fill to a candidate.
Let's look at how to craft a compliant offer letter while also promoting company culture and engaging candidates so that your company can land the best talent.
Submit Your ArticlesTalent Acquisition Excellence presented by HR.com August 2022 16
When crafted appropriately, the offer letter makes expectations clear and documents the job title, salary, and benefits, all while protecting employees and employers from misunderstanding and possible legal Additionally,issues. the offer letter can serve as a means to highlight the great things about working for your company. It is the last chance you have to make an impression that will determine if the talent you want accepts the offer, and also engages them with your company's culture right off the bat.
From following government guidelines on employee selection procedures to ensuring state rules for disclosure, there is a lot that goes into pre-hire compliance. However, one aspect that is often under appreciated when discussing legal requirements in the pre-employment process is the offer letter.
how to craft a dual p urpose offer letter t hat is creative and compliant
By Ben Tuttle, Proliant, Inc a compliant offer letter promotes company culture and helps you find the best talent top pick
dual-purpose offer letter: Growing engagement
3. Showcasing opportunities for development within the company
2. Providing insight into future relationships with coworkers and life in the workplace
While each offer letter will need to be edited based on the job, the company culture that defines your organization should seldom change, making it easy to create templates to maximize efficiency in the hiring process.
you
By crafting a dual-purpose offer letter template, focusing on compliance and culture, you are growing engagement right from the start. The dual purpose offer letter accomplishes early employee engagement in five ways:
AccordingAgreementstoMarcy
with
When you are ready to recruit/hire top talent from your applicant pool, it is time to whip up an offer letter, and you want to do it fast because the best candidates will have a lot of options they are considering. To do this, your HR team will need to have a job offer template on-hand to edit and send out immediately. begin creating your offer letter template, might start an
In addition to ensuring all legal pre-hire documentation is provided, the offer letter "is a great opportunity to introduce your company and culture," says Fluevog.
1. Establishing trust by providing all information necessary and explaining any areas of possible confusion
Ben Tuttle is a Product Manager with Proliant, Inc. Ben has over a decade of experience working with HR professionals and HR Technologies. He has helped hundreds of organizations find HR technology that suits their business needs. Would you like to comment?
Submit Your ArticlesTalent Acquisition Excellence presented by HR.com August 2022 17 How To Craft A Dual Purpose Offer Letter That Is Creative And Compliant create a compliant offer letter
This strategy for constructing an offer letter will ensure you remain compliant and that you make a fantastic impression on the talent you want to employ. Your legal team should review all language used in your offer letter templates to ensure no promises are made outside the company's intent. Beyond that, get creative and show off what makes working for your company so amazing.
outline of the legally required details for the job offer. Be sure to gather this critical data to ensure you comply with employment rules and regulations: ● Job Title/Position ● Name and Position of Supervisor ● Work Schedule (full-time or part-time) ● Exempt/Non-exempt Classification ● Expectations ● Salary and Bonus Information ● Benefits ● Policies ● At-Will Employment and Confidentiality
Fluevog, HR Manager at Proliant, "it's important to include these items and have the candidate sign their acceptance of these details. In the event any disputes come up in their employment (or post-employment), the offer letter would be key to have." company Branding in the offer letter
4. Defining company values and mission
To
5. Demonstrating that the employer and employee are entering into a mutual agreement based on reciprocity
●
Submit Your ArticlesTalent Acquisition Excellence presented by HR.com August 2022 18 Hiring top performers has always been the lifeblood of any sales organization. Covid-19 has changed sales forever. The three most important questions that we need to address when making hiring decisions for a sales position are: 1. Can the candidate effectively sell virtually? 2. Is the candidate agile enough to adapt based on the customer's needs? 3. Does the candidate have the technical skills to sell using technology? Unfortunately, most sales organizations have not adapted their hiring process to identify top performers in the post-Covid reality. traditional hiring challenges
Hiring people they like Settling for mediocrity to fill the vacancy
●
top
The biggest problem that managers face is identifying which candidate has the potential to be a top performer. Most salespeople are good at selling themselves, and top performers do not always stand out in interviews. Despite good interviewing skills, many sales managers are guilty of making the following hiring mistakes:
●
Do your sales managers have the tools and processes to systematically identify top sales performers from those who are pretenders? Recognizing the difference is challenging! your hiring process is key Success in attracting, selecting, and hiring top performers depends more on a company's process than the manager's ability to hire. Like most companies, some hiring processes exist in-house that are sort of known and sort of used. This hiring process leads to mediocre results. Without a clear process, your sales managers will adopt their own approach and ultimately achieve sub-optimal results. the hiring process post covid should consist of 4 important components Selling identify performers process
Hiring experienced and industry knowledge over attitude Lack of a systematic process Not leveraging the power of science
●
●
● Fit Interview ● Behavioral Interview ● Virtual
Role Play ● Scientific Assessment hiring top performers post covid recovery By Steven Rosen, STAR Results how to
during a hiring
2: Behavioral interview
Once you have narrowed the pool down to 1-2 potential candidates, the use of psychometric tests adds tremendous value to the hiring process. When hiring, a manager must understand that there are two possible issues in the interview process, 1) that top performers do not always stand out in interviews, and 2) that poor performers are adept at putting forth a favorable impression in the interview process.
3: the Missing link: virtual selling role play
Before making any final decisions, I recommend that you incorporate a 20-minute role-play on Zoom to observe how comfortable and engaging they are on a virtual sales call. If you sell to a group of people, include other colleagues on the call. Make the role play as realistic as possible. Give them a scenario based on what they would be doing in their role and see how they perform.
Submit Your ArticlesTalent Acquisition Excellence presented by HR.com August 2022 19
As the title says, the goal of the initial interview is to assess fit. The beauty of the 'Fit Interview' is that even in the absence of excellent interviewing skills, the sales manager reviewing a candidate's resume can ask questions about work history, education, personal interests, and accomplishments.
After determining whether the pool of potential candidates would be a good fit for you and your organization, you bring back the top candidates for a behavioral interview. This is a more formal interview with structured questions. The key here is a pre-estab lished list of questions related to the organization's core sales representative skills, competencies, and behaviors. Each sales manager should use this list and ask each candidate the same questions. The interviewer should take notes and rate the candidate's response to each question. After each behavioral interview, the sales manager should rate each candidate.
Once you have narrowed down your candidates based on behavioral interviews, it is essential to see how proficient they are at selling online. With the shift to hybrid selling, we need to ensure that potential candidates are equally adept at selling virtually.
4: leverage predictive science
Once all interviews are complete, the manager can reflect on each candidate's competencies. Some companies also may conduct additional interviews with other managers and HR during this step. The goal is to determine if the candidate has demonstrated the competencies to function at a high level, as past successes are usually considered to indicate future success.
This article first appeared here
Steven A. Rosen, MBA, is the President of STAR Results. Steven brings over 20 years of experience in sales while coaching and mentoring senior sales executives and front-line sales managers to lead their businesses to new heights. Top Sales World named Steven one of the Top 50 Sales & Marketing Influencers 2013 - 2016. Would you like to comment?
1: Fit interview
Hiring Top Performers Post Covid Recovery
conclusion With new realities, it is becoming increasingly important to ensure that sales representatives you hire can effectively sell in a virtual environment. It is also critical to utilize science to view potential candidates objectively. Adopting and following a consistent, multi-step process will ensure that your sales managers can determine who a top performer will be before making a hiring decision.
The essential element in determining whether a candidate fits your culture and work environment. Is the candidate well-suited for a career in sales, does the candidate fit the existing sales team, and would you be able to work well with this candidate?
2022 SPEAKERS Inspiring keynotes · Educational sessions, panels and workshops for industry thought leaders · Intimate round table discussions with hot topics ·1 on 1 meetings with partners and key suppliers · Guided market tours · Product demos Industry leaders will share their experience, vision, and innovations over three packed days in Nashville. Join them at an event filled with fun, parties, networking and collaboration! October 5 - 7, 2022 Nashville, Tennessee SAVE UP TO $750 Get your conference pass for as low as $300 REGISTER NOW Marshall Goldsmith Executive Coach Top Ten Business Thinker Author/Editor Courtney McMahon Vice President of People Analytics Colgate Palmolive Beverly Troxtell Head of HR Change Management & HR Evolution PayPal Linda Cai Head of Talent Development LinkedIn Melanie Tinto CHRO Wex Nikita Steals Head of Talent Acquisition Capital One Dave Sachs Senior Director People Analytics and Data Science Northwestern Mutual Ryan McCrea Head of Learning & Development Atlassian https://www.hr.com/InspireHR-attend hr.com/InspireHR-attend
SAVE UP TO $750 Get your conference pass for as low as $300 REGISTER NOW SPONSORS & EXHIBITORS IMAGINE THE POTENTIAL OF HR AND YOU! https://www.hr.com/InspireHR-attend hr.com/InspireHR-attend 2022 TOPICS LEADERSHIP & BEING THE BEST LEADER POSSIBLE EMPLOYEE EXPERIENCE & WELLBEINGMANGEMENTTALENT DEVELOPMENTSKILLTRANSFORMATIONDIGITALACQUISITIONTALENT Bring your team! Group pricing is available. Contact CorporateEducation@hr.com for more information.
Incoming College Students College is expensive and most students will be looking for part-time work to help pay for their education. If you are looking to hire part-time students, here is a tip that can help you stand out as an employer and get noticed by the candidate before they start actively applying for roles. Search for a school near your location on LinkedIn. Look for students who are starting there this Fall. Send them a personalized connection request like this: Job seekers are constantly having to apply for jobs themselves. By proactively reaching out to them, they will likely feel valued and be more receptive to speaking with you.
search Filters Looking to take the hashtag strategy a step further? Search "open to work" on LinkedIn and filter by "Posts". You can then filter by posts made in the past With the great resignation and the tight labor market, throwing up a job posting online and hoping for the best is no longer enough for many employers. Here are some no-cost talent attraction strategies you can leverage to find candidates for your vacant roles.
hashtags Hashtags are a great way to quickly find candidates looking for work in your industry. #opentowork or #layoff will bring you to posts by job seekers actively looking for opportunities. Leaving a comment with details about your role rather than direct messaging the candidate will allow other candidates to also see your comment. This can create a compounding effect as every time someone likes or comments on that post, it will push the post out to their network, effectively scaling the reach of your content while you sleep. Industry-specific hashtags like #retail or #hospitality can also help you discover talent in these industries if the broader hashtags aren't yielding results.
This strategy, with minor modifications, can also work for current students and recent graduates.
By Matt Parkin, FindWRK online job postings alone won't cut it anymore
4 no-cost talent acquisition strategies For the tight labour Market
Submit Your ArticlesTalent Acquisition Excellence presented by HR.com August 2022 22
top pick
Building strong relationships with career coaches can allow them to send candidates your way while also helping them help their clients land interviews fasterit's a win-win.
4 No-Cost Talent Acquisition Strategies For The Tight Labour Market
These four strategies are just some of the many ways employers can attract candidates for free in this tight labour market. Companies who continue to think outside the box and try innovative sourcing techniques will distance themselves from competition when it comes to hiring.
Job seekers often go to career coaches and LinkedIn content creators who share tips and tricks for candidates. These coaches and creators at any given time usually know tens or hundreds of job seekers actively looking for new opportunities. Why not reach out to these individuals as an employer to see about connecting with some of their clients?
Submit Your ArticlesTalent Acquisition Excellence presented by HR.com August 2022 23 week, by authors in a specific industry, and authors containing certain keywords in their title. This would allow you to zone in on a specific niche; a Sales Development Representative in the Retail Industry for example. Repeating the same comment and connection request combination with job seekers can nicely supplement your efforts from the hashtag strategy.
career coaches
Matt Parkin is the Business Development Lead at FindWRK Would you like to comment?
To find career coaches to connect with, try searching on LinkedIn for "Career Coach" or "Resume Writer". You can also look for content by searching hashtags such as #resume, #coverletter #jobsearch and #careerthese hashtags are frequently used by career coaches.
The recruiters who hire the better applicants also do their research ahead of time. They know first-hand what their company seeks in a candidate and what the job entails. Their research is to find recruits who can match not only the requirements but also those who
'Question, listen, and clarify.'
One's persona comes first via professionalism on many levels. Communications begin with a welcoming smile to learn more, attentiveness to the other, and listening carefully to the details. But listening also includes asking questions on topics that need clarification. Doing so allows the other party to realize that you are striving to understand their position better.
By Elinor Stutz, Smooth Sale How to influence the right job offer or applicant
C
When people realize the extra effort we make to understand their points; the appreciation encourages further dialogue and greater interest. One additional step is to combine complementary disciplines in our communications naturally.
1. Personal Brand: Priorities, values, and consistency establish our authentic identity. Achieving our goals requires that we be true to our personal brand.
3. Selling: Anything we desire requires sales communication skills. We begin with the other person's or audience's viewpoint to gain attraction. Once curiosity in learning more about us is evident, we can then present our perspective and describe how we deliver in our unique style. research The job applicants, who research ahead of the appointment, will gain additional insights to consider and include during the upcoming conversational interview. It may prompt further questions to ask the person you will be meeting. Above all else, the research demonstrates your willingness upfront to put the time in to learn about the company and associated people.
Submit Your ArticlesTalent Acquisition Excellence presented by HR.com August 2022 24
recruitment a nd applying is a sales Job
2. Branding: Others identify us upon witnessing our actions across the board and through the years. Our communications in all forms underly all that we do; consistency is essential for developing trust. How we communicate and perform is our unique branding program.
One extra step is to research the company's top three competitors to compare and contrast offerings and how each company serves its clientele. Often, competitive research raises excellent questions and awareness of your dedication to learning and the desire to do your best.
ommunicating well to attract interest in what we can offer another is a sales job and one that few want to acknowledge. Taking the stereotypical notion of a salesperson out of the picture and replacing it with communication and influence strategies serves to help all parties.
It is to the recruiter's benefit to encourage a deeper conversation than usual as more insight into the candidate's thinking will become evident. For example, inquiring about a previous poor employment experience and how the candidate handled it can be insightful. The recruiter may learn whether the applicant is willing to learn from the worst, will persevere, and is determined to succeed. Job applicants do well to learn to embrace the unusual questions asked by recruiters. The better way to prepare is to review your career history. Know that almost everyone has unpleasant experiences behind them and that you most likely are not any different. The art of conveying the worst experience, and the lesson(s) you learned to move forward via a short story, will often put you at the top of the list of candidates to consider.
Recruitment And Applying Is A Sales Job
Submit Your ArticlesTalent Acquisition Excellence presented by HR.com August 2022 25 will bring something extra to the table. Researching the candidates ahead of time allows for comparison and contrast, plus an indication of questions to ask that may reveal what the recruiter needs to know. story-sharing
Essential to receiving an offer of employment or hearing a candidate agree to become employed at your firm is the integrity underlying the stories that become evident. The story-sharing will encourage a more insightful and often lively conversation between all parties. One crucial underlying technique is to connect the dots between the experiences of each other. The commonality can develop interest upfront and confidence that the right candidate and offer are present.
, CEO of Smooth Sale, delivers inspirational keynotes at conferences and authored two books: The International Best-Selling book, "Nice Girls DO Get the Sale: Relationship Building That Gets Results", and community service led to the writing of her second best-selling book, "HIRED! How to Use Sales Techniques to Sell Yourself On Interviews". CEO World Magazine named Stutz as one of "The brightest sales minds to follow on Twitter" while Open View Labs designated her as a Top Sales Influencer. Would you like to comment?
Elinor Stutz
GROUP RATES AVAILABLE For Your Organization Certified HR professionals help companies avoid risk by understanding compliance, laws, and regulations to properly manage your workforce. HR Professionals lead employee engagement and development programs saving the company money through lower turnover and greater productivity and engagement. A skilled HR professional can track important KPIs for the organization to make a major impact on strategic decisions and objectives, including: succession planning, staffing, and forecasting. For HR Professionals Show that management values the importance of the HR function, and has a commitment to development and improvement of HR staff. Ensure that each person in your HR department has a standard and consistent understanding of policies, procedures, and regulations. Place your HR team in a certification program as a rewarding team building achievement. HRCI® & SHRM® CERTIFICATIONPREPCOURSES HR.com/prepcourse CALL TODAY TO FIND OUT MORE 1.877.472.6648 ext. 3 | sales@hr.com
1 Less expensive than a masters or PhD program, and very manageable to prepare with 2. legislation and best practices 3. Recognized, Industry benchmark, held by 500,000+ HR Professionals We offer group rates for teams of 5+ or more for our regularly scheduled PHR/SPHR/ SHRM or aPHR courses. For groups of 12+, we can design a more customized experience that meets your overall length of the course. Groups rates for HRCI exams are also available as an add-on. All group purchases come with 1 year of HR Prime membership for each attendee to gain the tools and updates needed to stay informed and compliant CALL TODAY TO FIND OUT MORE 1.877.472.6648 ext. 3 | sales@hr.com | HR.com/prepcourse Group Rate Options 123
By Alex Zekoff, Thoughtful digital workers (smart software robots) can help carry the load, without burning out employees top pick
Submit Your ArticlesTalent Acquisition Excellence presented by HR.com August 2022 28
5 Ways
Every company is currently going through cost-cutting exercises. The economic headwinds and all the talk about a recession mean businesses will have to do more with less people. This will only work if people put in a lot more hours or businesses provide talent with digital solutions to augment their work so people can keep up with job requirements. The former approach will not work for long because people who put in 80 hours a week get burned out Organizationsfast.that had 10 people in the human resources department may find themselves with just five team members in the current environment. But that group may have the same amount of work. Digital workers (smart software robots) can help carry the load, without burning out employees. how your company should deploy digital Workers today
A digital worker (smart software robot) could handle all of those processes in minutes. Then HR team members could work on more value-added activities that require a human touch – like making calls to new employees, delivering welcome gifts, and addressing new employee questions and concerns.
#2. linkedin recruiting
#3. Job Board scraping
Despite a contracting economy, the labor market is growing at a brisk pace, as The Wall Street Journal reports. The U.S. added 528,000 jobs in July, and the jobless rate decreased to 3.5%.
Many companies use LinkedIn for recruiting. This typically involves searching LinkedIn by specific location and criteria, and then emailing or messaging the candidates who seem the most promising to see if they are interested in the job. The people involved in this approach to recruiting also need to log all this in Google Sheets to show that they performed this task.
Even as companies do layoffs, they may need to hire for specific positions. And employee onboarding is a multi-process. You need to gather employee information, enter it into the HR management system, deliver W-2 forms, provide benefit details, authorize the employee to access cloud-based applications, and email the employee a welcome letter with a list of tools and resources. That could take a human two to six hours, depending on the company's size.
Instead, a digital worker (smart software robot) will open Google Sheets to find a list of contacts that an employee has identified as target recruits, match each of those results with LinkedIn candidates, send emails to those candidates, and then log the information into Google Sheets.
The smart software robot could process hundreds of records in less than 30 minutes. You can launch the smart bot in the morning, and it can perform a full day of work. Meanwhile, you can spend the rest of the day populating a new list, setting a new strategy, calling candidates or doing other things that require more than just clicking through systems.
This example is similar to the recruiting process one, but it's more on the research side. For this example, HR scrapes multiple job boards, pulling out pertinent information for each position, such as locations, rates and start dates. HR then populates a spreadsheet organized by employment type, with sections for full-time, part-time, contract and other kinds of work.
Here are a handful of ways that companies and HR leaders can use digital workers (smart software robots).
5 Ways How Your Company Should Deploy Digital Workers Today
#1. employee onboarding
Submit Your ArticlesTalent Acquisition Excellence presented by HR.com August 2022 29
Your
5 Ways
However, a more efficient approach is to use a digital worker to log into a system like AngelList and filter records. The digital worker can search based on specific criteria, copy and paste the entire record to update a spreadsheet, and then share it with relevant decision makers.
Today
#4. legal document creation
Much of the work that HR does goes in lockstep with the legal department. This involves gathering, sharing and getting employees to sign standardized agreements and other legal documents needed to employ a person and make sure they are added to the payroll. The process of just opening and reading a PDF and then putting it into a system can take a human anywhere between 15 and 30 minutes. But a bot can do it in less than a minute. Digital workers are also much better at reading unstructured data and entering it into systems. A person might misread data or fat-finger their computer keyboard and input the wrong character. But a bot can scan documents using optical character recognition (OCR) technology and enter data accurately, leading to big qualitative improvement of data integrity in systems.
Typically, companies have this coupled with multiple systems, rate cards or Google Sheets. A bot can work with all of that. The digital worker will even run all the payroll reports and then submit the necessary communication to the HR or finance department.
Submit Your ArticlesTalent Acquisition Excellence presented by HR.com August 2022 30
Alex Zekoff is the CEO and CoFounder of Thoughtful. Alex started his career in technology consulting at a large multinational aerospace and defense company in 2009. He helped the company develop their enterprise resource planning (ERP) application and trained users to operate the software. Ten years later, he came back to that same company and helped build software bots (digital workers) to operate the ERP program. It was from this experience that he saw the full potential of enabling technologies like robotic process automation (RPA), cloud, optical character recognition (OCR), natural language processing (NLP) and artificial intelligence (AI). Would you like to comment? How Company Should Deploy Digital Workers
#5. payroll entry Payroll entry could either fall under HR or finance, or be shared, spanning both departments. This is another example of an activity that is typically handled in a very manual way and, as a result, requires significant time and involvement from people. A lot of errors happen in payroll for this reason. People don't get paid correctly because someone fat-fingers or miscalculates.
But we see people get to zero error rates with their payroll systems when they use digital workers because it's all automated. Digital workers will verify each employee's working, PTO and, when applicable, overtime hours from various systems; calculate the pay; and log it into the payroll system.
While the idea of hiring bots to do work that people may not have the time or interest to do might sound futuristic, the technology is here today. And our customers have found that they get a return on investment from our automation and service solution in three to six months.
Adopting digital workers to help carry the load and become faster, more efficient and accurate seems like a no-brainer. However, some companies and HR teams worry that it is expensive or that the technology is not yet mature enough to deliver the results that they want and need.
how to hire For customer- centricity
Submit Your ArticlesTalent Acquisition Excellence presented by HR.com August 2022 31 Customer-centricity is not only what Alchemer's technology solution is centered around, but it is also at the core of our company culture. We know that hiring customer-centric employees starts with an outside-in mindset rather than an inside-out perspective. Truly customer-centric hires will live and breathe this mindset. They will constantly be thinking about the needs and buyer values of customers, and they will engage them in a way that reinforces that understanding. As a result, customers end up feeling heard and served. This pays off for everyone involved.
Benefits of Hiring Customer-centric employees
Studies abound that show why customer-centricity is so important. A recent Deloitte research found that customer-centric companies were 60% more profitable compared to companies that were not focused on the customer. Customer-centric companies bring in more revenue and tend to out-perform competitors. That makes sense because customer-centricity results in faster responses to customers, more personalized support and customercentric products and services.
By Heather Rollins, Alchemer 3 strategies to guide you and your company to a more customer-centric future
For more sincere responses, I ask more subtle questions that gauge their sincerity and care. If you are interviewing a customer support candidate, for instance, you could ask: "How do you figure out when to get off the phone quickly and when to stay on longer?"
Submit Your ArticlesTalent Acquisition Excellence presented by HR.com August 2022 32
strategy #1 – know your customer You cannot promote a customer-centric culture to job candidates if you do not thoroughly know the voice of the customer. Successful customer-centric companies are always collecting and analyzing feedback from customers to better understand their Whenchallenges.hiring, take this same approach to applicants. Gather their feedback from multiple sources, including social channels and questionnaires. Consider what job candidates can teach you about the hiring process. Check in with them at several stages of the hiring process to learn how to improve it moving forward, clear up misunderstandings immediately, and adjust as needed to avoid potentially losing a solid
Interviews are a two-way street. Do not merely tell a candidate your company is customer-centric — show it. Share stories that focus on your values. Show candidates videos featuring customer stories or photos taken with customers before the pandemic.
How To Hire
Job descriptions that capture your customer-centricity are a great start. Interviews offer a chance to hear candidate stories that show personality and attitude.
Hiring for customer-centricity is good for your bottom line and your company culture. Adopting strategies to assess if prospective employees share your outside-in rather than inside-out philosophy is well worth the effort.
Here are three strategies to guide you and your company to a more customer-centric future.
For instance, show customer-centricity in each job description. Use your job descriptions to convey company values. Regardless of role, our job descriptions at Alchemer include a Who You Are section. Topping this section is this: "You have a heart for service. We provide extraordinary service to our customers, coworkers, and our community by going out of our way to appreciate and support them."
Asking "Are you customer-centric?" could result in people merely telling you what they think you want to hear. Who would say no to that?
Do this by understanding your customers so you can properly describe them to candidates and ask the right questions during interviews. Hiring customercentric people takes effort, but is an objective well worth working toward. For Customer-Centricity
conclusion: hire for customer-centricity
It is more profitable to be customer-centric, but how do companies achieve true customer-centricity?
Heather Rollins is Vice President of Human Resources at Alchemer Would you like to comment?
Justcandidate.likeyour customers, candidates want to feel understood. Treat the voice of the candidate with the same care you treat the voice of the customer and use it to inform the hiring process. strategy #2 – showcase your customercentricity
strategy #3 – screen for More than Qualifications and Experience
When job candidates visit your company website or check you out on LinkedIn, Twitter, or other social media channels, is it instantly clear how much your company values customer-centricity? Demonstrate customer-centricity by telling stories about your customers, including customer case studies, customer statistics, customer quotes, customer names, and customer evidence.
Submit Your ArticlesTalent Acquisition Excellence presented by HR.com August 2022 33 epublicationeditorialcalendar2022 Checkoutthenewandupcomingthemed HRtopicsinTalentAcquisitionExcellence Check ePublications Editorial Calendar Here. Would you like to submit an article? | Write to us at ePubEditors@hr.com Submission Guidelines 1 The Emerging Workforce July 2022 2 Pre-Hire Compliance Aug 2022 3 Sourcing Sep 2022 4 Third-Party Recruiting & Outsourcing Oct 2022 5 Careers in Talent Acquisition Nov 2022 6 Future of Talent Technology Dec 2022
By Nicky Garcea, Cappfinity top pick
Submit Your ArticlesTalent Acquisition Excellence presented by HR.com August 2022 34
So you are a hiring manager who has just found your next great employee. They are experienced, had a terrific series of interviews, and seem like the perfect hire. You both can not wait for their first day. Of course, there are a few hiccups, but
What Job-hoppers can teach us about the Great resignation
surprising new data about early job quitters might be the key to solving mass workplace departures an adjustment period is to be expected. Then it happens, again: they Sometimesquit. it takes a few months, sometimes only a few days, but new-hire turnover is a problem that has plagued organizations since long before the Great Resignation. It is incredibly costly and resource-intensive to deal with, and to make matters worse, those new hires often do not stay long enough to become productive in their positions and bring much return on investment.
But here is the surprising part: while the Great Resignation has brought unprecedented job departures, the rate at which employees are leaving within their first year has not changed According to a new survey conducted for The Wall Street Journal by pollsters YouGov and Cappfinity, over one-third of those who started a new job in 2021 quit within the year, almost half of that number within the first three months. Remarkably, that is the same rate as prior to March 2020. What conclusions can we draw from this? Certainly, there are always going to be those who view the grass on the other side as greener, but to write off these findings as mere evidence of perpetually dissatisfied job-hoppers is to miss valuable insight into why people leave their jobs, and a potential solution as the workplace evolves in the wake of the Great Resignation. Behind the numbers Among those who accepted and left a job in 2021, some of the most common reasons given included a toxic work environment, not enough work/life balance, and not enough growth opportunity. Other answers all confirmed the same root cause: the company culture But that concern is not unique to this group. Eighty percent of all jobseekers surveyed said they wanted to fully understand a company's culture before they would accept an offer. That would seem to suggest that rather than being more easily dissatisfied than other employees, these job-hoppers might actually be job-testers, who are simply more perceptive of dysfunctional environments – or perhaps are more determined not to get deeply involved in one. If that is historically been the case, it no longer looks to be. The pandemic and the Great Resignation have evidently empowered and motivated other longer-standing employees to leave similar toxic situations. We can further back up this inference with previous data that showed those organizations with healthy cultures have not seen the same mass departures that others have. While some workplaces might be truly toxic and require wholesale changes, many others could probably just benefit from a realignment of priorities. Then there are those employeremployee relationships that are
Submit Your ArticlesTalent Acquisition Excellence presented by HR.com August 2022 35 What Job-Hoppers Can Teach Us About The Great Resignation
By prioritizing a healthy, transparent company culture and ensuring your employees mesh with it from the start, you will not only be able to hang onto current valued employees but find and keep great new talent. In the process, you can emerge from the Great Resignation stronger, and you might just crack one of HR's most persistent problems.
Nicky Garcea is a Co-Founder and Chief Customer Officer at Cappfinity. She is an accredited industrial psychologist. Nicky works with Cappfinity clients globally and heads up the Americas. Nicky has over 20 years' experience working with global clients including several large law firms. She is a pioneer in recruiting and developing for strengths and the recruitment and promotion of underrepresented talent. Nicky is a regular keynote speaker on candidate experience and immersive recruitment technology. simply not a good match. The solution then is two-fold: a healthy culture and transparency. the Fix So what makes for healthy company culture?
Submit Your ArticlesTalent Acquisition Excellence presented by HR.com August 2022 36
The heightened experience of living through the pandemic, from weathering its emotional toll to adapting to the challenges of remote work, has underscored for all of us just how important employee wellbeing, and managers' ability to support it, is. This twin approach of fostering engagement and wellbeing is fundamental to Martin Seligman's pioneering work in positive Seligman'spsychology.PERMA model for wellbeing consists of five pillars that support a healthy and productive outlook and breaks down as:
Would you like to comment?
●
●
Start with managers who know their employees as individuals, what their strengths are and how those abilities or soft skills can be used to accomplish their goals. But, as the survey data shows, employees' concerns extend beyond just their work.
Positive emotions Engagement Relationships Meaning ● Accomplishment
●
●
A company culture that champions positive psychology's holistic approach will produce the best results and help avoid What Job-Hoppers Can Teach Us About The Great employeeResignationturnover. Find flexible work arrangements that meet the company and employees' needs. Invest in upskilling as your business evolves so that current employees feel valued and part of the company's continued success.
Of course, even a company that focuses on employee wellbeing and engagement can lose valued employees if those employees find themselves in a position or company that is not as they envisioned. Remember, the overwhelming majority of survey respondents said they wanted to understand a company's culture before they would accept a position. It is no longer just yesterday's job-testers who want to know what they are getting into before they commit. Offering an honest window into the company from the very beginning of the recruitment process will go a long way in ensuring a positive, lasting fit for both parties.
Job simulations are increasingly popular as a method for offering a hands-on preview of a position's responsibilities, while virtual company tours offer the opportunity to meet potential coworkers and gauge cultural fit. This culture of transparency should carry through onboarding and beyond, with regular check-ins to ensure that employees are set up for long-term success.
Performance Management
Learn what every good manager does every day: makes sure employees know what they need to do to achieve the organization's goals, checks to make sure the employees are doing those things, praises employees for doing the right things, and uses constructive criticism when that is not the case.
Introductory-level course covers the challenges and issues that organizations face in developing and retaining their employees.
Talent Management and Career Development
development.
HR.com prepares HR leaders to be strategic business leaders by curating and delivering best-in-class products and services so you don't have to waste time seeking out content on your own. We leverage technology and experience to provide you with customized solutions to best meet your professional development needs at every stage of your career.
Creating More Respectful Workplaces: LGBTQ Employees Increase your understanding of the LGBTQ+ community and improve company culture. An immersive, adaptive course to discover how to develop, implement and maintain an inclusive, safe and accepting workplace for LGBTQ+ individuals through policy, procedures and personal
Best-in-Class Education For All Your Learning And Training Needs
Managing Remote Employees Course explores the benefits and drawbacks of remote work and provides managers with tips for helping their employees stay connected and motivated.
At HR.com, we are committed to educating and inspiring HR professionals and helping them build meaningful and impactful careers. With products and resources rooted in education, research, and leveraging cutting-edge technology, we help at every career stage - and over 1.92 million HR pros agree! (How could that many people be wrong?) By delivering best-in-class learning products, 250+ annual webcasts and 30+ world-class events, and innovative and thought-provoking research through the HR Research Institute, HR.com strives to inspire and strengthen workforces to change the world. HR.com also offers the most comprehensive HR certification exam preparation and guarantees a passing score on all SHRM and HRCI certification exams. Technology and experience drive our customized solutions that will help you become the best and most successful version of yourself.
Earn Great Respect, Build Strong Leadership Gain an understanding of the impact of Respect on working relationships and ability to influence others without intimidation to lead teams more effectively.
From on-demand to cohort-based offerings, below is a listing of virtual courses that will challenge and empower you by giving you the tools to drive innovation and success in your organization.
Gain access to more expert-led courses.
LEARN MORE SkillSurvey's talent intelligence platform provides actionable insights and optimizes talent decisions with feedback across the entire employee lifecycle. Harrison Assessments uses predictive analytics to help organizations hire, develop, lead and engage talent.
THANK YOU Thank you for partnering with us!
LEARN MORE LEARN MORE At Jobvite, our mission is to empower organizations to hire and retain the talent they need to succeed. Our goal is to deliver the world's most innovative and essential talent solutions.acquisition LEARN MORE
Circa provides OFCCP compliance management and recruiting technology solutions to deliver qualified candidates on a level, equitable playing field for organizations.
Art of Mentoring combines evidence-based mentoring expertise with the latest technological innovations to enable organisations to develop impactful, cost-effective mentoring programs.
LEARN MORE LEARN MORE Hireguide helps companies hire faster, fairer, and with certainty by making structured interviews easy to use. Plan interviews, transcribe your conversation, and evaluate candidates all in one place.
hireEZ (formerly Hiretual) is an AI-powered outbound recruitment platform. With hireEZ, you can execute a strategically scalable approach to build your workforce of the future.
LEARN
Sterling, a leading provider of background and identity services, helps 47k+ global clients create people-first cultures and hire with confidence.
pymetrics is a talent matching platform leveraging soft skills data & ethical AI to accurately and fairly match talent to jobs at scale. MORE MORE
LEARN
LEARN
A DVERTISE WITH U S
Reward Gateway helps companies engage, motivate and retain people – every day, all over the world. Our unified employee engagement hub provides the best of recognition, reward, wellbeing, surveys, benefits and discounts that support talent acquisition, retention and valuesdriven growth. MORE LEARN MORE
The State of Employee Retention 2022 September 28, 2022 reGister The State of People Analytics September 14, 2022 reGister The State of Today's HR Tech Stack 2022 September 7, 2022 reGister Mentoring programs for culture shifts and embracing diversity September 6, 2022 3:00 PM - 4:00 PM ET reGister Building a Positive Employee Experience and Culture: Organon's Story August 30, 2022 11:00 AM - 12:00 PM ET reGister Mending the Shattered Promises of HR Technology September 7, 2022 9:00 AM - 10:00 AM ET reGister virtual events & hr.coM WeBcastsupcoMinG www.hr.com/upcoming_webcastswww.hr.com/virtualconferencesView our Upcoming Webcasts Schedule and Register Today! castsBeW How to Really Make Talent Your Top Priority September 13, 2022 12:00 PM - 1:00 PM ET reGister Scaling for Success: HR Compliance for Now and the Future September 8, 2022 2:00 PM - 3:00 PM ET reGister eventscastsBeWvirtual View our Upcoming Virtual Conference Schedule and Register Today!
Like to submit an article? Use our online submission form or for more information go to www.hr.com/ExcellencePublications Publications 13 targeted publications to reach your audience Informing, Educating, Enlightening and Assisting HR professionals in their personal and professional development, the Excellence series offers high-quality content through the publications!
For more information: Phone: 1.877.472.6648 | Email: ePubeditors@hr.com | www.HR.com/epubs Talent Acquisition Excellence August 2022