GAZETTE
EASTER in Hedge End
Join us at the Annual Parish Assembly
HEDGE END TOWN COUNCILLORS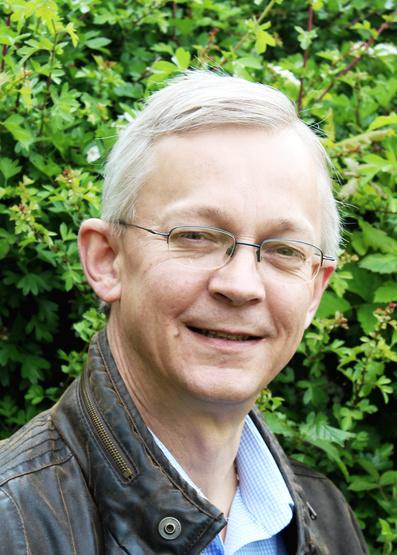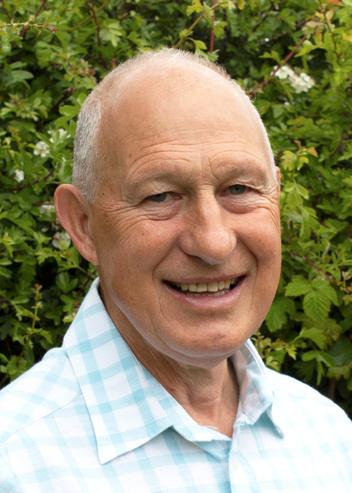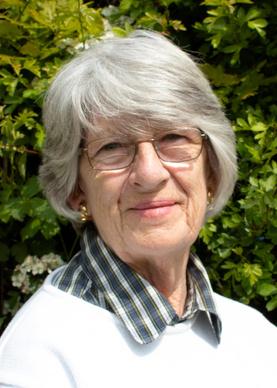 Berrywood
Ian Corben 07561 343858
Berrywood
Rupert Kyrle 02380 407045
Leigh Hadaway 07429 097379
Dodwell
Tonia Craig 02380 404680
Freegrounds
Helen Corben 01489 692406
Freegrounds
Chair: Personnel & Strategy Committee
Keith House 07768 357918
St Helens
Cynthia Garton 01489 797213
St Helens
Chair: H & P*
Paul Carnell 01489 785216
St Helens
Vice Chair of Council
John Shepherd 07879 836282
St Johns
Chair: R & A*
Jane Welsh 01489 784962
Shamblehurst
Lucy Jurd 07730 072606
Shamblehurst Ron Nichols 07981 852901
Station
Dave Kinloch 07875 232557
Station
James Mitchell 0800 316 3435
Station
Chair: P & R*
Derek Pretty 01489 797213
P & R* = Policy & Resources Committee
R & A* = Recreation & Amenities Committee
H & P* = Highways & Planning Committee
Wellstead
Chair of Council
Cliff Morris 07848 946822
Wildern
Margaret Allingham 01489 798646
There are currently four vacancies in the following wards: St John's x 2, Wellstead and Wildern The vacancies will be filled at the next ordinary election of councillors on 4th May, 2023.
Wildern John Jupe 01489 780293 (Email:
Firstname.Lastname@hedgeend-tc.gov.uk) 2
Hello
From The Chair
IT ONLY seems a very short while ago that, as the newly appointed Chair of Hedge End Town Council, I was writing my first article and looking forward to a great year with all the events we had planned. All too soon, here I am now writing my last, as I approach the end of my term.
What a year it has been, and for the council, things do not stop - be it for celebrations, state funerals or coronations.
Changes and improvements to facilities are some of the unsung work the Council undertakes. The new Norman Rodaway Play Park is a fixture that the Council has spent a considerable time planning and approving which will hopefully offer enjoyment for many years to come.
March sees the Annual Parish Assembly where we get the chance to thank those who have done so much unseen work with our Serving the Community Awards. For that is what Hedge End is - a community. Please do take the time to come along and support those people that help, who are mostly unseen and unacknowledged.
Finally, I'm going to take a moment to say thank you to all the staff at Hedge End Town Council who work hard and diligently for you throughout the year and have been incredibly helpful and supportive to me this year.
Planting the Community Woodland at Dowd's Farm
One of the most enjoyable experiences was the extensive planting of new trees and saplings at Dowd's Farm, as part of the Queen's Green Canopy initiative. It was a joy to see young children from the Little Wisp Pre-School, Wellstead Primary School and local people enthusiastically joining in and planting trees that they can now have the pleasure of watching grow over the years.
The Town Clerk's Desk
AS SPRING approaches, with the weather beginning to get warmer and the daffodils we planted last year starting to bloom, Hedge End Town Council is working towards ensuring the open spaces and play areas are prepped for their busiest time of year.
Mowing will begin soon on all our sites once the risk of churning up the ground and leaving large ruts has gone. The wet winter has not held back the grounds staff who have done an outstanding job bringing some areas back under control, such as Merlin Gardens Pond and the Dowd's Farm entrance, alongside their everyday tasks.
We now have a full complement of caretakers which means we can take hall hire bookings again. Between the caretakers and our in-house maintenance person you can be assured our buildings are at a good, clean standard for hirers.
Whether it be the grounds staff working on the Paddling Pool, fencing, pathways and planting, the caretakers looking after our buildings or Council officers undertaking the day to day work that ensures the council functions to provide the services that we all take for granted (including of course the Gazette).
Everyone has a part to play and do so to the best of their ability. So from me, thank you to all of them and to all of you - it has been an honour to be Chair this year.
Cllr. Cliff Morris, Chair of Council
Councillors agreed the budget for the forthcoming year at the Full Council meeting in January and set the precept accordingly. We are still striving to make savings and achieve efficiencies. However, with the rising costs of energy and suppliers, like many households, we are unfortunately having to find this money from what we might have used for improvement projects. That's not to say improvements won't take place, however these will be carried out in-house or as grants become available so may take a little longer to achieve.
And finally, I want to report on a long on-going negotiation for replacement trees following the unauthorised removal of trees on the Council's land in 2021. We are pleased to inform you that, with Eastleigh Borough Council's enforcement team, we have secured 15 specimen trees to be planted on the Woodhouse Lane open space along with on-going maintenance.
Sarah Jelley, Town Clerk
3
Ready, Steady, PLAY!
CHAIR of Hedge End Town Council Cllr. Cliff Morris has officially opened the new Norman Rodaway Play Area. He was joined by Cllr. Margaret Allingham, Cllr. Paul Carnell, Cllr. Ian Corben, Cllr. Cynthia Garton and Cllr. Jane Welsh and children from the Smiles Pre-School, who couldn't wait to give the equipment a try! The area has been totally revamped and extended with some new play equipment, fencing, seating, bins, an extra gate and a springy all-weather safety surface. Cllr Morris said "It's fantastic! It looks so much fresher than it did before, more alive. It's great to see the children enjoying it so much already. We're so pleased that we could do something like this for the young people of Hedge End."
Safer Space
A SAFER one-way system and parking spaces have been marked out at the Norman Rodaway Pavilion Car Park with new white lining. Disabled and hatched bays have also been repainted, improving the car park for all users, whether visiting the park or the building.
The work was funded by a Hampshire County Council grant.
The car park is also used by children from Kings Copse Primary School for Park and Stride.
COUNCIL NEWS
4
Work with Hedge End Youth
AN EXCITING opportunity has arisen to join our Hedge End Town Council Youth Team and make a real difference to young people's lives.
We have vacancies for a part time Youth Team Leader and part time Youth Worker to engage with young people in Hedge End and provide an efficent service for residents.
The Youth Team Leader will manage and develop the successful Friday Night Project for children and young people with additional needs from age 13 to 24 years and the Junior Youth Club for school years 5 and 6. They will be directly responsible for the team of Youth Workers and Youth Volunteers. We are looking for someone who will lead and oversee both groups and activities and provide a variety of challenging and exciting opportunities to enable young people to develop personally and socially.
The role is 8 hours a week, salary range £33,745£36,400 (pro rata).
The Youth Worker will work alongside the Youth Team Leader and other Youth Workers and assist with the planning and implementation of the sessions.
The role is for 3 hours a week (with the opportunity to increase the hours) £19,646 pro rata, £10.21 an hour.
LOCAL ELECTIONS
New Wards
HEDGE END has been divided into four new Town Council wards following consultations with residents. The new wards have been named Kings Copse, Village, Berry and Park and will be represented by 18 Councillors:
Kings Copse (5) Village (5) Berry (4) and Park (4)
Please see our website for more detailswww.hedgeend-tc.gov.uk/the-council/jobs
Photo ID
RESIDENTS will now need to take photo identification with them to vote at a polling station in the local elections in May.
Accepted forms of ID include a passport, driving licence, elderly person's bus bass, blue badge and National Identity Card issued by an EEA state. Residents can still use photo ID if it's out of date, as long as the photo still looks like them.
The new wards provide a more equal balance between Councillors and electors. Consultations were carried out by Eastleigh Borough Council at the end of last year.
The changes will come into effect for the Town Council elections on Thursday 4th May.
Anyone who doesn't have an accepted form of photo ID can apply for a free voter ID document, known as a Voter Authority Certificate.
For more details, please see www.electoralcommission.org.uk
5 COUNCIL NEWS
Pool set for Summer!
CHILDREN will still be able to make a big splash this Summer as resurfacing work is due to be carried out at the Paddling Pool. The work has become necessary as some of the surface area needs repair due to general wear and tear.
Cllr. Keith House said "The Paddling Pool is Hedge End's biggest attraction. It's really important for all our families and especially our smallest children that the
pool is up and running and fit for purpose in a few months' time. This is a free attraction and we are all looking forward to a Summer of fun!"
The pool first opened in St John's Recreation Ground in 2002.
Keep an eye on our Facebook page and website: www.hedgeend-tc.gov.uk for the reopening date in early Summer
6
COUNCIL NEWS
Advantage Hedge End!
HAVE you thought about taking up tennis? Our tennis courts provide a low-cost option to enjoy the sport.
Hedge End Town Council has three tennis courts at Woodhouse Lane. They are open all year, and from 8am until 9pm in the Summer months. Parking is free.
The Annual Low Cost Tennis Scheme is £42.80 per household membership (2023). This allows all household members to play tennis without further additional cost, for a whole year. Each household can book a 1 hour court session per day, subject to availability. Bookings can be made a week in advance.
Casual bookings can also be made via the 'pay and play' section of the website. Cost is £10.41 per court per hour.
Cllr. Leigh Hadaway (photographed) said "We are very proud of our first class tennis facilities at Woodhouse Lane. It's great value and tennis is a great physical workout that can have a positive effect on your health and wellbeing."
King's Immense Sorrow
KING Charles III has sent a thank you card to Hedge End residents revealing his 'immense sorrow' over the loss of his 'beloved mother'. A letter of condolence was sent by the Town Clerk Sarah Jelley on behalf of Hedge End Town Council following the death of the late Queen in September
The signed card features a photograph of the King with his mother looking out of a window at Balmoral, with the Royal cypher on the front.
www.clubspark.lta.org.uk/ WoodhouseLaneRecreationPark
Tennis coaching is available from Jem Tennis - www.jemtennis.co.uk
The card reads "It was so very kind of you to send me such a wonderfully generous message following the death of my beloved mother. Your most thoughtful words are enormously comforting and I cannot tell you how deeply they are appreciated at this time of immense sorrow."
7
COUNCIL NEWS
Register or Book a Court
Countdown to the Coronation
Start planning the street parties!
THE CORONATION of His Majesty King Charles III takes place on Saturday 6th May, with an extra Bank Holiday on Monday 8th May to mark the event.
During the ceremony at Westminster Abbey, the King will be honoured with the solid gold 17th Century St Edward's Crown.
A huge number of foreign heads of state and international dignitaries are expected to attend the event, which will also see Camilla, the Queen Consort, crowned.
A Coronation Concert featuring global music stars will take place on Sunday 7th May at Windsor Castle. It will be broadcast live on the BBC with tickets to the event available via a public ballot.
The centrepiece will be 'Lighting up the Nation', where iconic locations across the United Kingdom are illuminated using projections, lasers and drone displays.
CORONATION WORDSEARCH
The Coronation Big Lunch, where neighbours and communities are invited to share food and fun together, will also take place across the country on the Sunday.
Hedge End residents may wish to hold street parties to celebrate. Depending on the road, it might be necessary to apply to Eastleigh Borough Council for a road closure. Applications will be accepted up to six weeks before the event. There will be no charge for this as long as it's not a commercial event.
Send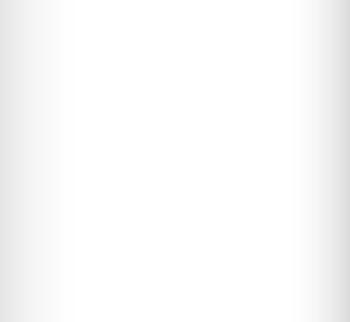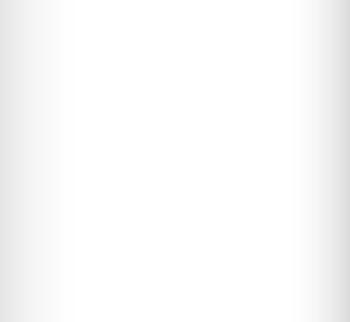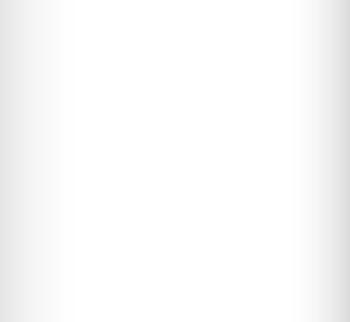 Getting together for a street party can be a great way to make friends and build close relationships with your neighbours. For a full guide, including free downloads of party invites, games and activities, please see www.streetparty.org.uk
On the Bank Holiday Monday members of the public are invited to take part in The Big Help Out, encouraging people to sign up for volunteering. Throughout the year, we have volunteering opportunities at Hedge End Town Council including conservation work or helping out at events. Please see our website for more detailswww.hedgeend-tc.gov.uk
us photos of your street parties - marketing@hedgeend-tc.gov.uk
ROYAL CROWN PALACE QUEEN CHARLES CAMILLA SCEPTRE WESTMINSTER KING PRINCESS CEREMONY ABBEY PRINCE ORB HISTORIC CORONATION
Residents enjoying their Queen's Platinum Jubilee street party at Portelet Place last Summer
8
COMMUNITY NEWS
Wildern At
IT'S WILDERN Secondary School's 90th birthday this year. The school opened its doors in April 1933 to welcome secondary age children from Hedge End and beyond. To celebrate, the school has launched a new logo and will be looking back at its history throughout the year.
Headteacher Mrs Ceri Oakley writes ...
"It was 90 years ago in April that a new, local school for secondary students was opened. It was to take students from its two neighbouring villages, Botley and West End, as well as from Curdridge.
The school was designed to admit up to 370 students aged 11-14 years with room for growth, as the total number in the school system at this time was 340!
It was to have specialised science, cookery and woodwork classes as well as nine general purpose classrooms but with spending cuts one of these did not happen.
Over the course of this year the school, through the school's Wildern Weekly newsletter, will be giving an insight into life at Wildern across all 90 years. There are certainly some eye opening titbits including the use of the cane and an explosion.
Above is the plan of the new school. You may recognise the building as Shamblehurst Primary School. That is where we were first situated before moving into a new adjacent school in 1963 and where we have remained ever since!"
Established
since 1986.
If you ' re looking to get out and about and try something new or are looking to refresh your talents, why not come and have a go? We offer encouragement and friendship and are open to all abilities We run competitions throughout the year. We offer three FREE sessions and we have bowls for you to borrow. Come along and say Hi! We would be very pleased to see you. We meet on Wednesdays from 2 to 4pm and Sunday evenings 7 to 9 pm in the Village Hall, St John's Road, Hedge End
For more information please contact Paul on 07914 987581.
COMMUNITY NEWS 9
90
Hedge End Indoor Bowls Club is looking for new members.
Regal Route for Carnival
PLANS are underway for a weekend of Carnival fun in Hedge End.
This year's theme will be 'Kings and Queens' in celebration of the Coronation with the event taking place on the weekend Saturday 1st and Sunday 2nd July. As well as the Carnival Procession there will be a variety of entertainment to enjoy across the two days.
A new Carnival Committee has been formed to plan for the extravaganza, but the organisers are looking for volunteers who can help out either before or on the day itself.
Hedge End Carnival Commitee Chairman Paul Rattan said "It's really exciting that the Carnival can continue in Hedge End after more than 100 years. We want to keep the tradition going for as long as we can."
Applications will shortly be taken for the new Carnival Court. Please see the Carnival website www.hedgeendcarnival.org.uk or their Facebook page @HECarnival for more details.
How and When To Use A Defibrillator
from the British Heart Foundation
A DEFIBRILLATOR is a device that gives a high energy electric shock to the heart of someone who is in cardiac arrest This high energy shock is called defibrillation, and it's an essential part in trying to save the life of someone who's in cardiac arrest A defibrillator may also be called a defib, an AED (Automated External Defibrillator) or a PAD (Public Access Defibrillator)
A defibrillator should be used when a person is in cardiac arrest. CPR should be done until you can get a defibrillator If you see someone having a cardiac arrest, call 999, start CPR and get someone to find a defibrillator The emergency operator can advise you if you can't find one.
Once you get the defibrillator, turn it on and continue CPR until the device tells you to stop If you're on your own, don't interrupt CPR to go and find a defibrillator If it's possible, send someone else to find one.
To find your nearest working defibrillator see www.defibfinder.uk Apps are available such as Defib Map or GoodSAM responder.
Step 1: Turn the defibrillator on by pressing the green button and follow its instructions.
Step 2: Peel off the sticky pads and attach them to the patient's skin, one on each side of the chest, as shown in the picture on the defibrillator.
Step 3: Once the pads have been attached, stop CPR and don't touch the patient. The defibrillator will then check the patient's heart rhythm.
Step 4: The defibrillator will decide whether a shock is needed and if so, it will tell you to press the shock button. An automatic defibrillator will shock the patient without prompt. Don't touch the patient while they are being shocked.
Step 5: The defibrillator will tell you when the shock has been delivered and whether you need to continue CPR.
Step 6: Continue with chest compressions until the patient shows signs of life or the defibrillator tells you to stop so it can analyse the heartbeat again.
Anyone can use a defibrillator and you don't need training. Once you turn it on, it will give clear instructions on how to attach the defibrillator pads. The device checks the heart rhythm and will only tell you to shock if it's needed. You can't shock someone accidentally.
COMMUNITY NEWS COMMUNITY NEWS
10
Advice
Ultra Challenge for Charity
RUNNER Steve Perkins from Hedge End is challenging himself to a 106km trek across the Isle of Wight to raise money and awareness for a mental health charity.
The 55 year old father of one is joining around 2000 adventurers to take part in the Isle of Wight Ultra Challenge along the island's stunning coastal path on 29th and 30th April, taking in the iconic Needles and spectacular Southern cliffs.
Participants will run, jog or walk 52km and climb some 1100 metres on the first day and cover 54km with a 980 metre climb on the second.
Around 25 lives are lost every week to suicide and three quarters of all suicides are male. CALM hopes to change this.
CALM says its aims are to stand together with everyone who's struggling with life, no matter who they are, where they're from or what they're going through and to do it through life-saving services, national campaigns and by building communities
Steve is taking part in aid of the charity CALM - Campaign Against Living Miserably. He said "I have suffered mental health issues, anxiety and depression. CALM has been a huge support and I've used their tools to get through some dark times."
"They have helped me, so I want to help them to help others."
Security officer Steve says he's passionate about promoting good mental heath and well-being at work. He is a keen runner, having completed half-marathons but nothing on this scale before.
Izzy Gogerty from CALM said "Demand for CALM's lifesaving helpline and webchat is higher than ever, which is why Steve's support is so important. By taking on the Isle of Wight Ultra Challenge, Steve is taking a stand against suicide, and helping us to be there for anyone who needs us.
If you'd like to sponsor Steve and support CALM he has set up a Just Giving Pagewww.justgiving.com/fundraising/Steve-Perkins6
The CALM helpline and webchat are open 365 days a year, offering practical suggestions for all of life's problems –whether that's anxiety, relationship concerns, health or money worries or suicidal thoughts Staff answer a call every 66 seconds They listen, talk and help people struggling with life to make a plan to help them begin to look to the future
Helpline: 0800 58 58 58 5pm–midnight, 365 days a year
Great British Spring Clean
17th March until 2nd April
NOW into its eighth year, the Great British Spring Clean is Keep Britain Tidy's annual national clean-up campaign.
During the week, members of the public can join forces with a range of partners – from big business and trusts to community groups and councils – to get rubbish off the ground, safely collected and recycled.
If you would like to become one of the #LitterHeroes please see www.keepbritaintidy.org
COMMUNITY NEWS 11
Charity runner Steve Perkins
Inclusive Cinema at The Berry Theatre
Images from: Easter Parade, The Railway Children Return, Elvis and Downtown Abbey: A New Era www theberrytheatre co uk Phone: 023 8065 2333
ENJOY a line-up of brilliant blockbusters on the big screen at The Berry Theatre this Spring - in a relaxed environment.
The Inclusive Cinema provides a calm and friendly atmosphere. Everyone is welcome but screenings are particularly designed for people living with dementia and those with learning or physical disabilities, their families and carers.
During the screenings the light will be a little higher, the sound a little quieter and people can leave the theatre safely at any point. There will also be extra staff on hand, all films have subtitles and in the interval they will provide a hot drink and biscuit, all included in the ticket price. Tickets £5. Carers are free.
Upcoming Films:
The Railway Children Return, 2nd March 10.30am
Downton Abbey: A New Era, 21st March 10.30am
Easter Parade, 27th April 10.30am
Elvis, 23rd May 10.30am
Get Up and Go for ...
SPRING is one of the best times to start running as the weather gets warmer and the days get longer.
I started running six years ago and I would recommend it to anyone. I gave it a go and before long I was running three or four times a week.
If I haven't run for a while, I really miss it. If I've had a bad day it really helps to clear my mind. It re-sets me. Some people like to lose themselves in music, others prefer the rhythm of their feet hitting the pavement.
Hedge End is a good place for running, especially for beginners, as it is quite flat and has lots of well-lit main roads.
I feel so much fitter from running. I'm not competitive but everyone is different and our club caters for every level, with league events against other clubs.
I definitely prefer running as part of a club. Our members range from novice runners to serious road athletes, so you do not have to be super fit or super speedy to enjoy being a part of it.
Runners are the friendliest people you will ever meet. When we run past other members we shout out 'Hi Hedgie!' the nickname for runners at our club.
If you're thinking about taking up running, then joining a club or signing up for a Parkrun are good places to start. I haven't yet met anyone who regrets it.
Hedge End Running Club was formed in November 2012 and runs in the Hedge End, West End and Botley areas. If you are interested in joining please see www.hedgeendrunningclub.com
Email: membership@hedgeendrunningclub com
COMMUNITY NEWS COMMUNITY NEWS
12
Danielle Dawkins
with
WHAT'S ON
As we move into the brighter days of Spring, how about taking up a new hobby or sport for 2023? Please use the contact details on our What's On guide to make sure each club is running and can accept new members
ARTS & CRAFTS
Arts & Craft Club
Demos & outings
Tuesdays 1.30 - 3.30pm
Hedge End Village Hall
Call Joan 01489 798233
Steppin' UP
Steppin' UP - street, hip hop and commercial dance classes. Wednesdays. Salvation Army Church. For children and adults. Call 07833 515839 www.steppinup.co.uk
Calligraphy
Beginners welcome
Wednesdays 1.15 - 3.15pm
2000 Centre
mary.noble@btinternet.com
New Music Makers
SATB Choir
Thursdays 7pm
Hedge End Methodist Church Call 023 8049 0450
SPORT & EXERCISE
Dragon Choi Kwang Do
Thursdays 7pm
2000 Centre
Call Martyn 07926 564884
Lauren Gray Yoga
Mondays 6.30pm
2000 Centre
Call Lauren 07495 446379
Over 50s Flexercise
Weds 10am and 11.15am
Hedge End Village Hall Call Carol 01489 781616
Hatha Yoga
Mon/Weds evenings
Turnpike Pavillion Call Laura 07866 459208
Pilates - Move With Mollie
Classes Monday - Friday. Various times and locations (and Zoom). All Ability.
Facebook:@MoveWithMollie
Email: info@movewithmollie.co.uk
Pilates
Mon 10am, Fri 10am Village Hall. All ages/abilities Call Elaine 07967 631739
U3A Gentle Exercise
Wednesday mornings
Village Hall Call Joan 01489 798233
COMMUNITY CLUBS
Hedge End Horticultural Society
3rd Monday monthly 2000 Centre Call 023 8047 1906.
Over 60s Club
New members welcome.
Mondays 1pm-3.30pm
2000 Centre Call 01489 311333
Good Companions
Tuesdays 1-3.30pm
2000 Centre Call David 07712 836696
MUSIC & DANCE
Sally Johnson Dance Academy
Ballet, Tap, Modern
Saturdays 9am - 12pm
Drummond Centre Call 023 8025 5415
Glee Club
Mondays 7.15 - 8.45pm
Singers all ages & abilities
Drummond Centre Call 07810 127351
Zumba with Kay
Tues/Thurs evenings
Various locations. Adults/children. Call Kay 07585 577598.
Facebook: @ZumbaFitnessWithKay
Southern Knights Kickboxing
Sat 10am Children/Adults
2000 Centre
Weds 7.30pm - 9pm
Over 16s/Adults, Drummond Centre Call David 07768 647328
Performing Arts Company Youth Drama
(ages 14-30)
Sundays
Old School House Call Barbara 01489 690140
West End Singers -
Mixed Voice Choir
Wednesdays 7.45pm
2000 Centre
www.westendsingers.co.uk Call 023 8040 4881
Seniors Table Tennis
Thursdays 2.30 - 5pm
2000 Centre Call Penny 01489 788237
Zumba Kids with Janine
Saturdays 9.15am: 4-7 year olds
10.05am: 7-11 year olds
Norman Rodaway Pavilion Call Janine 07808 843779
Junior Park Run Sundays 9am Dowd's Farm
Free but must register in advance. www.parkrun.org.uk/dowds farm-juniors/
Lunch Club
Thursdays. Members only.
2000 Centre Call Sarah 07899 717755
31st Itchen North Scout Group
Beavers/Cubs/Scouts
Norman Rodaway Pavilion amazonseascouts.org.uk
Hedge End Rotary
Meet Tuesdays at Botley Park Hotel, Winchester Rd Call 0844 879 9034
Hedge End Town Council
Junior Youth Club
School Years 5-6
Fridays, The Hub at Wildern Places limited. Call to book 01489 780440
Hedge End Town Council
Friday Night Project For young people with additional needs.
13 to 24 years. Call to book 01489 780440
Women's Institute
4th Tues monthly, 6.30pm 2000 Centre Call Jill 023 8061 6712
Girlguiding Itchen Valley Rainbows / Brownies: 2000 Centre www girlguiding org uk
If you'd like to see your club advertised in the Gazette, please email:
marketing@hedgeend-tc gov uk
13
Space For You? GetTogether
DO YOU need a regular place to run your club, training course, exercise class, slimming group, music sessions, workshop or gathering? Our five community buildings offer versatile spaces at competitive rates and could be perfect for your needs. We can advise which hall would be the best for your individual requirements. We currently have good availability for regular hire on:
Mornings: Monday, Wednesday and Friday.
Afternoons: Afternoon times available on request.
Evenings: Tuesday, Thursday and Friday.
If you would like to know more then please call our Communications Officer on 01489 780440 or email commsofficer@hedgeend-tc.gov.uk for more details.
TEACH A NEW SKILL Celebrate
Our halls could be the answer if you need space to teach a class or run a club. This was a successful session on wreath making at the Drummond Centre.
nty of space band practice everal of our ls. We can help find the right ation.
Our halls are also perfect for one-off events like children's parties. This roller skate disco birthday gathering took place in the 2000 Centre with local company MT Skate providing the entertainment.
HALLS
HIRE
FOR
14
2000 CENTRE
St John's Road
SO30 4AF
Capacity: Large hall 150 seated, Small hall 80 seated.
HALLS FOR HIRE
NORMANRODAWAY PAVILION
HeathHouseLane SO302SZ
Capacity:85seated.
OLD SCHOOL HOUSE
St John's Road, SO30 4AF
Capacity: Large hall 80 seated
Middle hall 50 seated. Small hall 48 seated
DRUMMOND CENTRE
DrummondRd SO302AD
Capacity: Largehall100seated, FrankVickersHall44seated.
15
CONTACTS AND COMMITTEES
Hedge End Town Council 2000 Centre
St John's Road
Hedge End
SO30 4AF
Town Clerk: townclerk@hedgeend-tc gov uk
General: commsofficer@hedgeend-tc.gov.uk
Gazette: marketing@hedgeend-tc.gov.uk
01489 780440
Office hours:
Mon - Thurs 8.30am - 5pm
Fridays 8.30am - 4.30pm
Weekends & Bank Holidays: Closed
COUNCIL COMMITTEE MEETINGS
All committee meetings are held at the Town Council Office. All meetings are formal, yet friendly and members of the public are encouraged to attend. All meetings begin at 7pm, except Highways & Planning on the third Wednesday, which starts at 6.45pm ahead of Full Council which starts at 7.30pm.
COMMITTEE
Policy & Resources
First Tuesday monthly
Recreation & Amenities
Highways & Planning
Full Council
Second Weds monthly
First & Third Weds* monthly Third Weds monthly
*The Highways and Planning Committee meeting held on the third Wednesday will determine planning applications only. ** There are changes to Council meetings in May due to the Hedge End Town Council elections.
KEEP UP TO DATE
with the latest council and community news via our social media channels:
7th 4th - 6th 8th 12th
14th 1st, 15th 5th, 19th 17th 7th, 21st 15th 19th 17th
-
21st
APRIL MAY** JUNE
HedgeEndTown HedgeEndTownCouncil HedgeEndTC www.hedgeend-tc.gov.uk
MAR
@