SEPT - DEC | 2023 www.hawkswell.com
Information
Chill-out room
As we work to become a more inclusive venue, we have a chill-out room available for some of our shows where those who wish to leave the performance and avail of a quieter space can do so. Look for the chill-out room logo on certain shows.
Tickets for u18s:
We have teamed up with Music Generation Sligo to offer half price tickets to people aged under 18 to all music events with the Go See logo showing.
Renovation fee on tickets: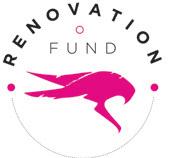 In order to raise essential funds for our capital development project, there is a €1 fee on all tickets sold.
Greening our Theatre
Hawk's Well Theatre is a proud member of the Green Arts Initiative in Ireland. We are working to reduce our environmental impact and become a more sustainable theatre.
Box Office Opening Times
Mon, Tues & Wed 10am - 2pm Thurs & Fri 10am - 5.30pm & one hour before shows.
Call: +353 (0)71 916 1518
Email: boxoffice@hawkswell.com
Online booking available at: www.hawkswell.com
(€1 booking fee per ticket)
www.hawkswell.com BOOK ONLINE This programme is recyclable
Visit www.hawkswell.com for our most up-to-date event guide or scan the QR code.
Dear Hawk's Well Friends,
My name is Kieran Griffiths. By way of an introduction, I thought I might write and say hello. My family and I arrived here from Derry on the crest of the wave of excitement and change. The nature with which we have been welcomed by the team at Hawk's Well, the Board and the former Director Marie O'Byrne is truly humbling and a great act of kindness.
And so, we, in turn, hope to pay that forward.
I wanted to also write and give a little update on our renovation project. An unfortunate and somewhat predictable headline is a gross cost increase in the realisation of the original plan. As a result, the start date of our renovation project has been pushed out, meaning we won't be renovating in 2024. The team would like to acknowledge and thank long serving Development Manager Jane Parsons, who worked tirelessly on our renovation project leaving us with a plan for the road home. We continue this work however, fervently focused on making Hawk's Well Theatre an accessible venue for all. I know the wider team feels your support and want to deeply thank you for it.
Thank you.
Finally, you might indulge yourself in our season programme. We are excited by it and to see you here at the Well. We trust you will enjoy the diverse offering and the quality of the artistry within.
Kieran Griffiths, Director.
Pictured: Newly appointed Director Kieran Griffiths with former Director Marie O'Byrne
KERRIE HERRITY & JOHN DWYER AUG 16 DAITHI GORMLEY & ELAINE REILLY AUG 23 LIAM KELLY, SHANE MITCHELL & DECLAN COURELL AUG 30 WEDNESDAYS | 1.10 – 1.50pm
Joachim Cooder Trio
with Rayna Gellert & Mark Fain
Fri 1 Sept, 8pm
€22.50/11.25u18s
Joachim Cooder is a musician who leads a double life; he's a celebrated percussionist who has worked with a number of respected roots and world music artists, while he also records as a headliner, where his primary instrument is the electric mbira, a variation on the traditional African thumb piano. As a bandleader, his music is an atmospheric blend of folk, blues, and African music that encompasses familiar themes with an otherworldly instrumental texture.
James Nelson
Singing for his Supper
Sat 9 Sept, 8pm
€15/7.50u18s
In James Nelson's first solo show, hear his 'up close and personal' take on life - on the road and at home - with a selection of songs to warm the heart. The Sligo tenor has criss-crossed the world for over 30 years, performing in opera, concerts and as one third of the international crossover group The Celtic Tenors. Others may know James from Nelson's Column in the Sligo Weekender.
String of Diamonds Concert
Sun 10 Sept, 8pm
€27/13.50u18s
After a hugely successful concert tour last year, Susan McCann is delighted to be back on the road this year. It is sure to be a wonderful night of music and entertainment with Susan as she takes a trip down memory lane performing along with her live band. Susan's special guests for this tour will be her granddaughter Sinead and her husband of over 50 years, Denis Heaney.
Tom Crean Antarctic Explorer
Tues 12 Sept, 8pm
€20/18conc.
Tom Crean, the intrepid Antarctic explorer and one of Ireland's unsung heroes, is brought to life in this dramatic and humorous solo performance by Aidan Dooley.
Hear the riveting true stories of Crean's Antarctic explorations as one of the few men to serve with both Scott and Shackleton and survive the three famous expeditions: Discovery, (1901 –1904); Terra Nova (1910 – 1913); and Endurance (1914 - 1916).
Young 1 Productions
A Night at the theatre with GrouchoThe Show
Wed 13 Sept, 8pm
€20
In this fast paced, ninety minutes of hilarity, this one man, two-act comedy consists of the best Groucho one-liners, anecdotes and songs including Hooray For Captain Spalding and Lydia The Tattooed Lady The comedy combines music and laughter to chronicle the meteoric rise of Groucho from rags to riches.
Onóir
Thurs 14 Sept, 8pm
€25/12.50u18s
SOLD OUT
A modern Irish male folk group, who sing harmonyfocused songs and musical arrangements. Formed in August of 2020, when four individual, Donegal-based musicians; Tom McHugh, Declan Gaughan, Deane Connaghan, and Diarmaid McGee, joined forces to create a contemporary version of the famous Irish folk ballads.
Music
Susan McCann
Music Music
Bryan Buckley Promotions
Music
Theatre
Comedy
Shows
Rock Rising
Sligo Comedy CLub
The Revolution Of Classic Rock Comedy Bingo
Fri 15 Sept, 8pm
€26.50/€13.25u18s
Rock Rising is a high octane, classic rock show designed to take the audience on an edge of their seats journey through the evolution of classic rock. Showcasing an excellent 7-piece band, taking incredible musicianship and stagecraft to a different level, this show features rock anthems from legendary acts such as Pink Floyd, AC/DC, Journey, Foreigner, Toto, Thin Lizzy and many more multi-platinum selling artists from the last four decades.
Children
Sat 16 Sept, 8pm
€10
This ain't your grandma's bingo! Sligo Comedy Club presents a pleasantly interactive cabaret experience where performance art meets stand-up comedy. And it's hosted by a dog dressed as a man, so it has to be good. Join Dogsbody and friends for a night of entertainment unlike any other. Its silly, its fun. And you never know what might happen. Come join us!
Advance booking recommended. Proceeds to North West Hospice.
Ger O'Donnell & Trevor Sexton
Sun 17 Sept, 8pm
€20/10u18s
One of the most exciting duos to hit the Irish folk scene, Ger O'Donnell and Trevor Sexton are two vocal powerhouses whose close harmonies and instrumental styles complement each other beautifully. Their mix of traditional and original material interspersed with sprinklings of witty banter has transfixed audiences throughout the country. Although relatively new to the scene as a duo, 2023 has seen them become a sensation – selling out shows nationwide on the back of their online popularity.
I SEE YOU LIKE THIS
Ages 7-12
Wed 20 & Thurs 21 Sept, between 3pm - 8pm
€20 parent & child | 45 min interactive art experience
An acclaimed interactive art experience created by Jessica Wilson with designer Matilda Woodroofe to celebrate the fascinating relationship that is at the heart of individual identity – between parent and child. It has toured Australia and Europe amassing a collection of nearly 2000 portraits!
In this unique hands-on experience children will become the art director of a creative portrait of their parent. Advanced booking required.
The Seeger Sessions Revival
Sat 23 Sept, 8pm
€25/12.50u18s
The 13-piece band 'reviving' the spirit, energy and musical exuberance that was Bruce Springsteen's Seeger Sessions album and live shows. Sit back and enjoy an evening of traditional american folk songs consisting of a jambalaya of bluegrass, folk, country, dixieland, gospel, rock 'n' roll and rhythm & blues.
Music
Comedy Music
Shows
Music
Friday 22 September 2023
Hawk's Well Theatre & Sligo Baroque Festival
Tradroque
8pm
A juxtaposition of Irish traditional and baroque music traditions featuring Sligo Baroque Orchestra and an ensemble of traditional musicians including Michael Rooney on harp, Liam Kelly on flute, Leonard Barry on pipes and Seamie O'Dowd on guitar. This specially commissioned collaborative concert explores the musical links between Europe and Ireland over the last few centuries.
Jessica Wilson
I SEE YOU LIKE THIS
Enmasse Session | 4pm - 6pm
If you missed out on the one-on-one sessions earlier in the week, then join Jessica as she turns our foyer into a pop-up photo studio, where kids get to create and snap a fun portrait of their parent.
Theatre | World Premiere
Loco & Reckless Productions & Hawk's Well Theatre
The Mysterious Case of Kitsy Rainey
By Mikel Murfi
Tues 26 Sept, Premiere, Wed 27 - Thurs 28 Sept, 8pm €20/18conc.
A new one-man show written and performed by Mikel Murfi. Following on from The Man in the Woman's Shoes, I Hear You and Rejoice, this new piece, the third in the series, finishes out Pat Farnon's journey in a most unexpected way. Having married Kitsy Rainey late in life, cobbler, Pat Farnon finally decides to lift the lid on a life previously lived by his wife. And all the while Pat faces down his own reckoning. Tender, heartfelt and joyously funny.
Music Children
Kids Rock
Sat 30 Sept, 6pm
€10
For all kids who love to Rock!
Join Tabby Callaghan and Gavin Muldoon for a rockin show and a great time!
Parents are welcome to rock out too!
Limited capacity. Early booking advised.
FREE
EVENTS
The Mysterious Case of Kitsy Rainey is a third collaboration between Sligo County Council Arts Service, Hawk's Well Theatre Sligo, and Mikel Murfi.
Shows
Baroque Festival
Acis and Galatea
Sun 1 Oct, 7.30pm
€25/12.50u18s
Handel's delightful pastoral opera Acis and Galatea has been popular for 300 years. With a witty text in English, it has nymphs and shepherds, love and jealousy, and wonderful music and song. This celebrated production by Collegium Marianum of Prague, featuring marionettes who interact with the singers, a puppet theatre, and Handel's uplifting music, promises an unforgettable experience.
Theatre
Kieran Quinn Theme Night #32
The Power of Love
Wed 4 – Sat 7 Oct, 8pm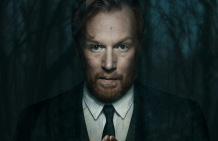 €30
Kieran Quinn returns to the Hawk's Well this autumn for a 32nd Theme Night celebrating The Power of Love. These shows always entertain and delight audiences and this one promises to be no different. Kieran, as always, will collaborate with our huge community of wonderful musicians to bring together an entertaining, energetic and fun show!
An Indie Afternoon with Lepus Print
Sun 8 Oct, 2pm
Free
Lepus Print host their third highly popular and enjoyable Indie Afternoon where they we will be launching two new books and hosting one-and-a-half hours of literature, dance, music and contributions from our special guests. Their two newest authors are Edwina Guckian and Brian Leyden. Their soon to be released titles will be launched at the event.
Faith Healer
by Brian Friel
Directed by Michael Cabot
Tues 10 Oct, 8pm
€20/18conc.
Frank Hardy has a gift. A gift of healing. The sick, the suffering and the desperate arrive from out of the wind and the rain. They come in search of restoration, a cure. Through the 1950s and 1960s, Hardy and his wife, Grace, travel to remote corners of Scotland, Wales and Ireland, bringing an unpredictable mix of theatricality and the spiritual. Friel takes us on an extraordinary journey of shifting perspectives and uncertain memories.
Music
The Unthanks
Sorrows Away Tour
Wed 11 Oct, 8pm
€25/12.50u18s
Described as "a take on tradition that flips so effortlessly between jazz, classical, ambient and postrock, it makes any attempt to put a label on them a waste of time", The Unthanks 15th and latest record, Sorrows Away, has been described as "a masterpiece of nuanced drama."
At the nucleus of a constantly evolving unit is the traditional upbringing of Tyneside sisters Rachel and Becky Unthank and the arrangements and writing of composer, pianist, producer and Yorkshireman, Adrian McNally.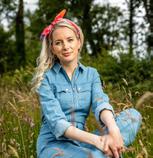 The Murder of Wolfe Tone
Thurs 12 Oct, 11am (schools) €10 8pm, €15
Historical entertainer
Paddy Cullivan brings you the incredible story of the mysterious death of Theobald Wolfe Tone, the founding father of Irish Republicanism. An audio-visual spectacular featuring hundreds of images, shocking new research and incredible songs. The Murder of Wolfe Tone is a fascinating roller coaster ride that will change your perceptions of Irish history forever…
Literature
London Classic Theatre
Music
Theatre Schools
Music
Lepus
Shows
Hibernicus by Fergus Lyons
Change Your Mind Festival 2023
Sun 15 Oct, 11am until evening
The Curious Case of Albert Cashier
Further Down The Line
Fri 20 Oct, 8pm Free
The only Mental Health Festival for all the family returns! Joined by the President of the Irish College of Psychiatrists, professionals answer questions, experts by experience share their stories and innovation in mental health is explored. Throughout the day you can enjoy entertainment from PJ Gallagher, podcasters Dean&Mano, Jay from RTEJr and a magician as well as fitness, wellbeing and mindfulness sessions.
Belvidere, Illinois, 1862: A young Irishman, Albert D.J. Cashier, enlists with the Union Army in the Civil War and becomes a decorated hero. When he is fifty years a veteran an indiscreet doctor reveals to all of America that Cashier was assigned female at birth, born under the name Jennie Hodgers, from Clogherhead, Co. Louth, Ireland. From that day on Albert's greatest battle truly begins: for identity, selfhood, and truth.
€15/12conc./7.50u18s
Although Seamie O'Dowd's work as a guitarist often overshadows his fiddle playing, suggestions that he make a recording as a fiddle player have come from many people. Seamie learned to play fiddle from his parents, Sheila O'Dowd (née Regan) and Joe O'Dowd, both fiddle players from the south Sligo region. The new recording, Further Down The Line, is very much a tribute to the tradition that's inspired Seamie for decades.
Medicine House
by Martin Shaw
Sat 21 Oct, 8pm
€20
A new show from award winning storyteller Martin Shaw. Stories are a kind of medicine, and each night Shaw decides which remedy to administer. Over an evening Shaw meanders through electrifying renditions of fairy tales, Irish myths, and accounts of his own life, including four years living in a tent exploring the last outposts of the Celtic landscape. Hilarious, moving and improvisational, no night is quite the same as the last.
Mick Flannery
Mick Flannery is one of Ireland's most acclaimed songwriters and singers. The award-winning, double-platinum selling artist has released seven studio albums, three of which have reached No. 1 status. His songs are fluent in expressing layered aspects of the human condition, its flaws, triumphs, and general uncertainty.
"Mick Flannery has a voice for the ages, a complete Master of his craft" cited by Clash Magazine, whilst The Sunday Times said he "conjures up exquisite story-telling."
An Triail
Tues 24 Oct, 10.30am & 12.30pm €16
The award-winning Irish language theatre company, Fíbín, are back with their nationwide tour for Leaving Certificate students. Fíbín presents its highly acclaimed version of the modern Irish classic, An Triail by Máiréad Ní Ghráda. Using puppets, masks, engaging visuals and physical performances to appeal particularly to a younger audience.
Seamie O'Dowd Album Launch
€34/17u18s
Wed 18 Oct, 8pm Sun 22 Oct, 8pm €18/16conc.
Shows
Quintessence Theatre
Festival
Music Theatre
Storytelling Music
Fíbín sa Taibhdhearc
Theatre Schools
written and performed by Pat Kinevane
Into the Deep
Stories of exploring the underwater world of the North Atlantic
Thurs 26 Oct, 8pm
Soul Street Productions
The Elton John Show (Tribute)
Tues 31 Oct, 8pm
KING tells the story of Luther, a man from Cork named in honour of his Granny Bee Baw's hero, Dr Martin Luther King Jr. Luther only leaves his apartment for essential journeys, and to perform as an Elvis impersonator. The play explores prejudice, privilege, and resilience, as Luther struggles to live life to the full.
€18/15conc./55 family of 4 Ken O'Sullivan talks about his life and experiences as an underwater cameraman, documentary filmmaker and ocean conservationist in Ireland's Atlantic waters. From freediving with bluewhales - the largest animal ever to have lived, to filming sharks, dolphins, and the magical underwater world around Ireland and his family's 250 year history on Fenit island, Co. Kerry.
€25/12.50u18s
With over 300 million records sold, Sir Elton John is the most successful singer-songwriter of his generation. A flamboyant mega-star, with a never ending back catalogue of incredible songs! From Rocket Man to Tiny Dancer, The Elton John Show brings "Young Elton" back to the stage at his energetic best.
String Babies |
2pm, 13-36 months & 3.30pm, 0-12 months
Hawk's Well Theatre
Music for Babies Series
Come
€10 parent & baby
Sun 19 Nov
strings.
Santa Babies |
Sun 17 Dec
11am, 13-36 months & 12.30pm, 0-12 months
Shows
Talk
KING
8pm
WWW.HAWKSWELL.COM | 071 916 1518 WED 25 OCT | 8PM | €20 A new play written and performed
Kinevane Directed by Jim Culleton
Fishamble: The New Play Company KING tells the story of Luther, a man from Cork named in honour of his Granny Bee Baw's hero, Dr Martin Luther King Jr. Luther only leaves his apartment for essential journeys, and to perform as an Elvis impersonator. The play explores prejudice, privilege, and resilience, as Luther struggles to live life to the full. Fishamble and Pat Kinevane have previously collaborated on FORGOTTEN, SILENT, UNDERNEATH, and BEFORE, which have won major international awards including Olivier, Fringe First, Herald Archangel, Adelaide Fringe, and Helen Hayes awards. Fishamble Theatre Music
Wed 25 Oct,
€20
by Pat
with music by Denis Clohessy
and experience the magic of live music, a joyful treat for smallies!
Sinead Conway and Dave Flynn serenade us with festive favourites.
Niamh Crowley and Anna Houston enchant babies and adults with soothing
with Ken O'Sullivan
Ralph McTell
Wed 1 Nov, 7.30pm
€32/16u18s
A performer of 50 years' experience, his show is a night of lyrical songs and stories interspersed with some of the finest fingerstyle guitar playing in the world.
The Local Honeys
& Niall McCabe
Fri 27 Oct, 8pm
€21/10.50u18s
A double bill of sublime Americana, Bluegrass, Roots and Folk.
Jargon
Sat 4 Nov, 8pm
€24/12u18s
The highly talented multiinstrumentalist acoustic quartet, has returned, revisiting their interpretations and original songs in Ragtime, Blues, Folk and Bluegrass styles.
These Charming Men
Book Launches
John Colleary
Sat 28 Oct, 8pm | €18
Sligo native, John Colleary embarks on a national tour this Autumn LOUD & COLLEARY, which brings him back for a hometown headline show.
Sun 29 Oct, 8pm
€21/10.50u18s
The premier band in Ireland playing the music of The Smiths and Morrissey
Bird on the Wire
The Music of The Smiths Songs of Lenard Cohen
Sun 5 Nov, 8pm
€30/15u18s
Pauline Scanlon and The Whileaways will celebrate many of Cohen's best-loved life works.
Gearóid Farrelly
Fri 3 Nov, 8pm | €18
Gearóid returns to Sligo by popular demand with his Glamour Hamour tour.
Sandy Kelly
in conversation with Tommie Gorman
Sat 28 Oct, 1pm | Free (booking required)
Paul Charles
Adventures In Wonderland with Martin McGinley
Sun 29 Oct, 1pm | €12
Glamour Hammer
LOUD & COLLEARY
Comedy
Music
Into the Woods
Wed 8 - Sat 11 Nov, 8pm
Matinee Sat 11 Nov, 2pm
€22
Stephen Sondheim and James
Lapine take everyone's favourite storybook characters and bring them together for a timeless yet relevant piece and a rare modern classic. The story follows a baker and his wife who wish to have a child, Cinderella who wishes to attend the King's Festival, and Jack who wishes his cow would give milk. When the baker and his wife learn that they cannot have a child because of a witch's curse, the two set off on a journey to break the curse.
Aoife Scott
Sun 12 Nov, 8pm
€18/9u18s
Award winning folk singer Aoife Scott is a songwriter based in Dublin, Ireland. Born into the legendary Black Family, Aoife is steadily rising to the top of the traditional and folk music scene and has long enjoyed success as an established artist in her own right. Fragile and ethereal one minute and strong and vibrant the next, her dynamic and profound vocals explore the emotional depths of her lyrics, leaving the audience entranced.
Lost Lear
by Dan Colley
Wed 15 Nov, 8pm
€18
All at once fast paced and thought-provoking, Lost Lear lands us into the world of Joy, a woman with dementia, who is being cared for through a method where people live inside an old memory.
Following the national and international tour of A Very Old Man with Enormous Wings, Dan Colley and his company have turned their sights on a very (very) loose adaptation of King Lear, examining the self and that part of us that's inaccessible to others.
ABBA Forever
The Christmas Show
Thurs 16 Nov, 8pm
€30/15u18s
It's always party time when ABBA comes to town but when it's the Christmas Show, then that's a real excuse to let your hair down! This happy sing-along event is pure escapism. It celebrates ABBA'S music with a loud and proud production and terrific audio visuals of ABBA seminal moments on the giant screen!
Al Porter Now Phil Coulter
Fri 17 Nov, 8pm
€25
After six years away, Al steps back into the spotlight with his most personal show to date, an upfront and upbeat take on his journey to here.
Picking up the pieces of his life, Al has put himself back together as someone not quite the same as before. That rare spark is still there, but there's also a new humility and vulnerability. Like old friends catching up, Al gets us up to date on all his relationships — with family, alcohol, his partner of seven years, and even God — with a fresh perspective and big laughs.
Four score and then...
Sat 18 Nov, 8pm
€35/17.50u18s
Having clocked up a major milestone last year, some commentators may have assumed that his Phil Coulter at Eighty national tour was a sort of lap of honour, a last hurrah for his followers. Wrong! After 55 years at the very top of his game Phil has achieved the status of legend in the music business. But his enthusiasm and energy have never waned. He loves his audiences and has happily jumped straight back into planning another show and a new tour, with fresh collections of memories and melodies.
Comedy Music
Music
Music
Riverbank Arts Centre & Mermaid Arts Centre
Theatre Musical
Sligo Fun Company
Shows
Róisín Whelan Dance
MAN DOWN
Wed 22 Nov, 8pm
€18
Man Down is a gripping dance production featuring an outstanding ensemble cast of four dancers. Roisin Whelan's choreography confronts issues of loneliness and isolation through exquisite dance storytelling. An original score, evocative lighting and foreboding set design, amplify the turmoil of one man's internal world.
For The Love of Mary
by Mel Bradley
Thurs 23 Nov, 8pm
€18/16conc.
An autobiographic mapping of a journey to find the Virgin Mary, a figure glorified as the epitome of female identity.
It examines her lost humanity, rediscovered through stories shared by women living in Ireland, gathered around the kitchen table, often over a pot of tea.
Up The Poll Conal Gallen
Fri 24 Nov, 8pm
€28
Conal Gallen and his writing partner and son, Rory have just written their 7th comedy play! Bridie Murphy is a lovable battle axe, living in Shitholey with her husband, Willie. But when election time comes around, things start to liven up. Father Big Mad Mickey O'Reilly, Betty Head and her son, Dick, all become involved. Whether by choice or by accident. If you only thought that politics was corrupt, wait until Bridie sticks her oar in.
Polar Bear & Penguin
Tues 28 Nov, 10.30am & 12pm
€6 ages 5+
A charming play for audiences written and performed by John Currivan & Paul Curley. This is a tale of an unlikely encounter between a Polar Bear and a Penguin, polar opposite characters meeting for the first time, getting to know one another and learning how to survive in a world that is melting beneath their feet... paws... flippers.
Coolera Dramatic Society
Dick Whittington
Sun 3 - Sat 16 Dec, 8pm
Sun 3, Sun 10 Dec, 3pm
Final Performance on Sat 16 Dec will commence at 7.30pm
€20
Coolera Dramatic Society are delighted to return to the Hawk's Well with this year's pantomime Dick Whittington.
All your favourite actors will be back on stage to entertain you including Bobby Jones, Brian and Stephen Devaney, Kieran O'Doherty and Orla McSharry. With some exciting new talent, wonderful music and dance and of course lots of exciting adventures, this will be one not to miss.
Tickets on sale Mon 2 Oct, 10am
Panto
Dance
Comedy
Theatre
Shows
Schools
Christmas Toons
with Anything Goes
Sun 17 Dec, 3.30pm
€6
Comedy
Hawk's Well Theatre
With Glowing Hearts
Thurs 21 Dec, 8pm
€25/20conc./12.50u18s
Celebrate the magic of Christmas in this very special concert delivered by the brilliant Dave Flynn, Eddie Lee, Kieran Quinn, Sinead Conway and Ken McDonald (Tonto). This Winter Solstice Nichola MacEvilly will once again gather some friends to share songs and stories that will welcome back the light, and celebrate Christmas.
Join us for an evening of music, poetry and prose sure to lift your heart to the warmth of the season, and your eyes to the light of a new year.
Theatre
Pat and Faye Shortt Comedy Show
Fri 22 Dec, 8pm
€30
Pat and Faye Shortt are back again with their brand-new slick comedy show, following their hugely popular sell out 2023 Well tour. The new show is a riot of comedy, as Pat and Faye bring this new comedy show on a nationwide tour.
Fasten your seat belts for an evening of riotous fun.
Music
Matches & Old Flames
Crokey Hill Players by Tommy Marren
Thurs 28 Dec - Fri 29 Dec 8pm
€26/24conc.
It's the brand new Irish comedy play by Tommy Marren – writer of It's The Real McCoy, Three Hail Mary's and Nobody's Talking To Me – and it promises audiences another night of rip-roaring comedy.
The Fureys
Sat 30 Dec, 8pm
€32/16u18s
They are one of Ireland's alltime most acclaimed and influential middle of the road, folk and traditional bands. Furey's classics like I Will Love You, When You Were Sweet 16, Red Rose Café, Leaving Nancy, The Old Man, From Clare to Here and The Green Fields of France have become the soundtrack to the lives of fans all over the world. Eddie Furey recalls how "many musicians have told us we influenced them after hearing a record from their parents or grandparents' collection".
Shows
Childrens
Music/Words
for Adults
Sing with Seamie and friends
Wed 6, 13, 20 & 27 Sept, 1pm | Free
Rekindle your love of singing, learn new songs and increase your song repertoire this September by joining us for our Singalong Socials on Wednesdays.
Led by one of Ireland's most celebrated singers, Seamie O'Dowd, you can be guaranteed a lunchtime of pure joy in the company of Seamie and his special guests including Sandy Kelly and Seamie McGowan. Tap into your inner singing star over these four weekly singsongs.
Hawk's Well Theatre & Sligo Academy of Music
Sligo Community
Adult Orchestra
Sun 17 Sept, Sun 22 Oct, Sun 19 Nov 11am - 1pm
Led by conductor Niamh Crowley, this fun initiative will give you the chance to renew old music skills or put new-found ones into practice in a friendly and relaxed atmosphere.
To join please email contact@hawkswell.com
Acting for Adults
with Isabel Claffey
Mon 18 Sept – Mon 23 Oct
7 - 8.30pm
This six-week course offers a place to explore, create and be challenged – all while having fun. During the workshops, participants will have a chance to delve into scene work, character development, improvisation and more, all in a warm and friendly environment. Suitable for adults of all ages and for people with little or no acting experience.
On Memoir & Creative Non-fiction
with Brian Leyden €70 €70
Tues 3 Oct – Tues 7 Nov, 7 - 9pm
Brian Leyden will guide workshop participants through the approaches and techniques and craft of writing Creative-Non Fiction, including memoir, essay, autofiction and life-writing.
Over the six weeks everyone will have the chance to write with follow-up discussions to help with the next steps. The aim will be to fulfil the definition of non-fiction writing which is 'a good story well told'.
Take Part | Workshops
Sing for the Hell of it Project
Hawk's Well Community Choir
Mon 9 Oct – Mon 27 Nov
7pm – 8.30pm
|
Pay what you can
Lead by the inimitable Dave Flynn, this choral project is an opportunity to get together every Monday night in the Hawk's Well foyer, sing your heart out and have some fun. Over eight weeks the choir will learn some new songs and perform for friends and family on the last night. No musical experience is required. Its all about having some fun, singing together and hopefully making some new friends along the way! Advance booking recommended.
Acting for Camera for Adults
with Kieran Griffiths
Sat 14 Oct, 2 – 5pm
€30
Aimed at those with some acting experience, this acting for camera course will be lead by an experienced Director who will coach participants in preparing for auditions and self-taping. Participants should come with a prepared 1-2 minute audition piece and will leave with a recording.
Limited capacity. Early booking advised.
Cultural Companions
Coffee Mornings, 11am
last Friday of every month
Free of Charge. Members and Newcomers Welcome
Cultural Companions welcome older members of the community to the Hawk's Well for a complimentary cuppa! Current members can enjoy a catch up while newcomers find out more about the programme.
For details please contact: 087 137 1018 or email culturalcompanions@hawkswell.com
Give
GiftVoucher
Take Part | Workshops
for Adults
the Gift
Culture
of
With
This Christmas
a Hawk's Well Gift Voucher
for Children
Drama at the Well
Sat 16 Sept – Sat 25 Nov
Nine week course (no class Sat 28 Oct & 11 Nov)
Toddler Drama: (18 mnths - 4 yrs) 10am – 10.45pm & 11am – 11.45pm
€90 parent & child €90
Share some special moments with your little one. Enjoy bonding with your child as you play, sing and dance together.
Acting for Camera
with Kieran Griffiths
Sat 14 Oct, 9.30am – 1pm
Ages 13 - 17
€10
In this beginners acting for camera workshop for teens, you will work with an experienced Director guiding participants in acting for camera, with the most daring having their performance recorded.
Kids Drama: 12pm – 1pm: Ages 5 – 6 1pm – 2pm: Ages 7 – 9 | 2pm - 3pm: Ages 10 – 12 3pm – 4pm: 13+ |
This fun and engaging drama course encourages children to act and participate in many different activities specially designed to explore creativity and build confidence.
New Voices
A 9-week playwriting programme for 15-18 year olds
Sat 21 Oct – Sat 16 Dec, 11am – 1pm
Showcase Sat 16 Dec, 2pm
Would you like to write your own play, while learning and practicing new skills in a warm and friendly environment? No previous writing or theatre experience needed to apply, just an interest and enthusiasm to take part.
This programme is facilitated by actor and writer Miriam Needham and will conclude with a showcase of the participants' work in a rehearsed reading performed by professional actors at Hawk's Well Theatre.
To find out more, email miriam@hawkswell.com
Facilitated by Isabel Claffey and Órla McSharry
Take Part: Workshops
Artists Coffee Morning
Calling all artists! We are delighted to welcome anyone involved in the performing arts locally to join us for a chance to network & share ideas.
You can also enjoy a free workshop from Ursula McHugh:
Time at the Well, Artist Support Programme
Calling creators from all communities in the North-West of Ireland who have passion for making work for the stage. If you have a great idea for a new performance project, Time at the Well offers you a budget, stage time, technical support and mentorship to help you on your journey to bring that idea to life. See www.hawkswell.com for more details.
The Creative Path
Fri 13 Oct, 10am-1pm
The Creative Path is a project that illuminates the creativity inherent in everyone. Both therapeutic and creative practices are mutually supportive with creativity often playing a crucial role in mental health and wellbeing.
The workshop will help you discover talents you never knew you had, perhaps for writing, painting, music or you may finally get to pursue that idea you have for a business. All that is required of you is a desire and a commitment to prioritise your own needs and wishes for a life you will enjoy. You will learn to focus and set goals for yourself in your personal/professional life. You will acquire techniques on how to put your plan into action. Through this creative process you will familiarise yourself with lifeenhancing strategies to integrate into your everyday life.
Artist Callout
We are looking to connect with creative practitioners, musicians and artists in the North-West who are interested in further training to work with people with intellectual disabilities.
Please email maeve@hawkswell.com for more information.
Take Part | Artists
Take it to the Limit
Johnny Brady, Simon Casey, Nigel Connell and The Sheerin Family Band come together to pay homage to one of the greatest bands ever, The Eagles .
80's Icon Show Patrick Feeney Reeling In The Showband Years
Reeling In the Showband Years returns to Sligo for its record breaking 14th smash hit Year!
Hear all the hits from artists like Duran Duran, Spandau Ballet, Go West, Paul Young, Phil Collins, Nik Kershaw and many more...
Join one of the finest singers around for an unmissable night of Country and Gospel.
WE ARE HIRING
Fundraising & Development Manager
Responsible for fundraising and income generation to ensure that Hawk's Well continues to be financially sustainable in order to meet the needs of the people and diverse communities we serve. The role also requires the management of any capital development projects.
BASE: HAWK'S WELL THEATRE WITH FLEXIBLE HYBRID WORKING REPORTING INTO: DIRECTOR
HOURS: 40 HOURS (FULL TIME)
For an application pack please send an expression of interest to contact@hawkswell.ie
APPLICATION DEADLINE Friday August 25th 2023, 12pm
COMING IN 2024 - ON SALE NOW
10 Jan, 8pm Fri 19 Jan, 8pm Wed 21 Feb, 8pm Fri 12 Jan, 8pm €31.50/15.75u18s €26/24conc./13u18s €25/12.50u18s €30/15u18s
Wed
We've saved you a seat! Make your mark in our theatre by naming a seat after yourself, a loved one or your business while contributing to the future of the theatre. Naming a seat is a unique opportunity to have your very own seat inscribed in a position of your choice in our auditorium.
For as little as €200, your dedication will be engraved onto a plaque and placed on your chosen seat for 10 years. You can name a seat for yourself, on behalf of a loved one or as a gift.
In making this gift you will also be supporting the renovation of our building and our work into the future.
To find out more please contact
from the business community
theatre
future generations. Thank you to our Corporate Friends
contact admin@hawkswell.com or phone us on 071 916 1518 for further details of Hawk's Well Corporate Friends scheme and exciting sponsorship opportunities.
Support
is essential to our survival as we renew our
for
Please
Take a Seat
admin@hawkswell.com