MAY - AUG | 2023 www.hawkswell.com
Looking to the Future
Planning has been approved for a major renovation of the theatre, due to take place over the next few years. We will update you on our plans for this soon. For more info visit www.hawkswell.com
Greening our Theatre
Hawk's Well Theatre is a proud member of the Green Arts Initiative in Ireland. We are working to reduce our environmental impact and become a more sustainable theatre.
Chill-out room
As we work to become a more inclusive venue, we have a chill-out room available for some of our shows where those who wish to leave the performance and avail of a quieter space can do so. Look for the chill-out room logo on certain shows.
Concession & Carer Tickets
Hawk's Well Theatre recognises and acknowledges people's differences and supports the individual needs of all patrons/customers. Where applicable we offer concession prices to senior citizens, children, students and people with disabilities. Carer tickets may also be available on certain performances to aid a customer with a disability who would be unable to visit the theatre without the support of another person. Please contact our Box Office on 071 9161518 for more information.
Tickets for u18s:
We have teamed up with Music Generation Sligo to offer half price tickets to people aged under 18 to all music events with the Go See logo showing.
Renovation fee on tickets:
In order to raise essential funds for our capital development project, there is a €1 fee on all tickets sold.
Box Office Opening Times
Mon, Tues & Wed 10am - 2pm Thurs & Fri 10am - 5.30pm & one hour before shows.
Call: +353 (0)71 916 1518
Email: boxoffice@hawkswell.com
Online booking available at: www.hawkswell.com (€1 booking fee per ticket)
Visit
www.hawkswell.com for our most up-to-date event guide or scan the QR code.
www.hawkswell.com BOOK ONLINE This
programme is recyclable
BabyGroove
at the Presbyterian Hall
Wed 26 — Fri 28 April
11.30, 12.30 & 2pm
€12 per adult & child
A chilled out 70's-inspired adventure for babies under 12 months, full of gorgeous harmony singing and immersive video. Created by Anna Newell Theatre Adventures - one of Ireland's leading theatre-makers for young audiences whose work for early years has been seen on six continents Ages 0-12 months. Limited Availability.
Music
Hear Me Speak!
by Miriam Needham
Thurs 27 April, 10am schools, 6pm families
Fri 28 April, 10am schools
Sat 29 April, 3pm families
School shows: Free Family shows: €7 adults / €5 children / €20 for four tickets
We're building a world. Would you like to come?
Hear Me Speak! is a theatrical adventure for ages 7+, combining physical theatre, object manipulation, and audio of Sligo children's voices.
Sligo Grammar School
Stars in our Eyes
Wed 3 - Thurs 4 May 8pm
€15/10students
Join the students of Sligo Grammar School for an entertaining evening of music as they perform, in costume, songs and instrumental pieces by the singers and composers who have influenced them. Acts will be accompanied by a specially formed house band comprising of staff and students. With a programme featuring muchloved contemporary and classic pop, rock and jazz, this is sure to be a night to remember!
We've handed over the microphone. We've cleared the space of adult thoughts, adult rules, and adult order. It's time to listen up and hear what the young folk have to say!
What do you need to make your way in the world? What's important and what's not? How do you know when someone is your friend?
We've found some answers …
" …. I would say … don't be scared … just be … ARRRRGGGHHHH!"
" … make chocolate free, have more playgrounds, make homework illegal … and give everyone a home …"
" … a friend, you don't get mad at them, but a best friend, you get mad at them. If it's your best friend, you can laugh at them when they fall. Like, you help them, of course, but you help them after you're done laughing at them …"
Shows
Hawk's Well Theatre
Children Children
Curated with support from Lisa Golden
WEDNESDAYS from 10 MAY – 30
AUGUST | 1.10 – 1.50pm | Free
MAY 10
MICHAEL HURLEY, DEIRDRE HURLEY & JOHN BLAKE
Kicking off the 2023 series, we are delighted to welcome back our young curator's flute teacher for many years, Michael Hurley. This great musician from Leeds is a long time South Sligo resident and will treat you to a lunchtime of exceptional music in the company of family members, Deirdre Hurley on flute and John Blake on guitar.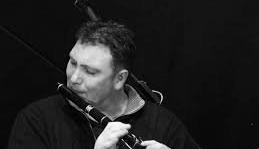 MAY 17
ELSA & JOS KELLY
Siblings from Sligo, Elsa and Jos come from an exceptionally musical family. Harpist, Elsa performs regularly at festivals and concerts throughout Ireland and beyond. Button accordion and keyboard player, Jos has often been described as being at the cutting edge of new Irish traditional music and is a founding member of wellknown band Moxie.
MAY 24
JOANNA SWEENEY, PETER GALLAGHER & PADDY HAZELTON
Whistle and bodhrán player, Joanna Sweeney, plays a local style of repertoire from the North Sligo region dating back to 1400's. She is joined by guitarist Peter Gallagher from Swinford and percussionist, Paddy Hazelton, a Ugandan-Irish musician whose music has taken him all over the world.
MAY 31
NIAMH & SEAN FARRELL
Siblings Niamh and Sean Farrell grew up playing traditional Irish music in Sligo. One of Ireland's most exquisite and versatile voices, Niamh's memorable performances are nothing short of spine-tingling. She is joined by her brother, Sean, on vocal and guitar, for this very special lunchtime performance.
JUNE 7
LEONARD
BARRY,
AOIFE FADIAN & SHANE MCGOWAN
Tralee musician, Leonard Barry has been described as an uilleann piper 'with an eye for cut-glass detail.' Shane McGowan has been called the 'perfect guitar player' with immense ability to produce the ideal backdrop to any given melody. Joining these two highly regarded players is one of Leonard's promising young piping students Aoife Fadian.
JUNE 14
STEPHEN DOHERTY, DAVID & PATRICK DOOCEY
Brothers David and Patrick Doocey on guitar and fiddle are originally from Boston, now living in Mayo. Stephen Doherty is a multi-instrumentalist from Foxford, playing flute, accordion and whistles. This trio have stamped their mark on the scene over the past 10 years performing with some of the top artists in the industry.
JUNE 21
JUNE MCCORMACK & MICHAEL ROONEY
This husband and wife duo, also known as 'Draíocht', have substantial musical credentials both individually, and as a duo. They have toured extensively worldwide and have three duet albums to their name. Prepare for a lunchtime of sublime music on flute and harp.
JUNE 28
RICK EPPING, RUTH CLINTON & CORMAC MCDIARMADA
Rick Epping (harmonica, concertina, banjo, jaw harp) is a California-born musician who has immersed himself in American old-time and Irish traditional music since the 1960s. Rick is joined by multi-instrumentalists, Ruth Clinton (Landless) and Cormac MacDiarmada (Lankum) who also draw inspiration from Irish and American traditional music.
JULY 5
CLAUDIA SCHWAB & RODNEY LANCASHIRE
Claudia Schwab is an originally Austrian fiddle player and composer, who has been described as 'one of the most creative artists on the Irish music scene today'. She is joined for this performance by Cavan bouzouki, mandolin and concertina player, Rodney Lancashire, who is a stalwart of the Sligo traditional music session scene for many years.
JULY 12
LISA GOLDEN & FRIENDS
We are delighted to have worked closely with the young Ballymote musician, Lisa Golden, on the curation of our 2023 Trad@Lunch series. A great flute player in her own right, she won the all-Ireland 12-15 Flute Slow Airs in 2022 and is joined for this special performance by special guests.
JULY 19
RYAN SHERIDAN, SINÉAD JOHNSTON & CONOR MCDONAGH
Exhibiting musical maturity and prowess beyond their years, this trio, featuring box, banjo and flute, came second in the 2022 All-Ireland over 18 trio competition. We are delighted welcome back these three curators of the 2022 Trad@Lunch series to deliver a rousing performance.
JULY 26
CHLOE MCCANN, AVA KENNEDY, AMY & ANNA BAGNALL & LISA GOLDEN
Flute, fiddle, concertina and harp feature in this exhibition of exceptional young talent as Chloe McCann, Ava Kennedy, Amy and Anna Bagnall, and Lisa Golden come together to deliver a gorgeous performance. This award-winning group initially came together to compete at Scór in 2022.
AUG 2
TIERNAN COURELL, RORY MATHESON & CRAIG BAXTER
Tiernan Courell is an Irish flute and whistle player, originally from Sligo but now based in Scotland. He has recently released his debut EP titled 'How's About Now?' which is an eclectic mix of new and old compositions. He will be joined by the talented Rory Matheson (piano) and Craig Baxter (bodhran).
AUG 9
DECLAN FOLAN, BRIAN MCGRATH & MICHAEL HOLMES
One of the finest exponents of the South Sligo fiddle style of playing, Declan Folan from Bunninadden, Co. Sligo is joined on banjo by Brian McGrath of De Dannan and At The Racket fame. Completing the trio is Dervish, bouzouki and mandolin player, Michael Holmes.
AUG 16
KERRIE HERRITY & JOHN DWYER
Maugherow native, Kerrie Herrity, is a much-loved music teacher and a regular tutor at Ireland's leading summer schools. She is joined for this performance by John Dwyer on flute. Kerrie and John were instrumental in the establishment of the Benbulben Comhaltas Branch and have shown incredible commitment to re-energizing a love of Irish music in North Sligo.
AUG 23
DAITHI GORMLEY & ELAINE REILLY
From Ballintogher, Daithí Gormley is regarded as one of the finest button accordion players of his generation with an extensive repertoire steeped in the rich musical heritage of his native county Sligo. Elaine Reilly, from Granard, Co Longford, is one of the foremost tenor banjo players of her generation.
AUG 30
LIAM KELLY, SHANE MITCHELL & DECLAN COURELL
Liam Kelly grew up in Sligo town and is a founding member of the band Dervish. He recorded a John McKenna tribute album in 2021, playing one of McKenna's flutes from the 1920's. Liam is joined for this performance by fellow Dervish band member, Shane Mitchell on accordion, and Declan Courell on guitar.
Declan Nerney in concert with John Hogan and Owen Mac
Fri 5 May, 8pm
€25/12.50u18s
With a career that has spanned over 4 decades at the top of Irish Country Music, Declan Nerney has won many accolades along the way and scored countless hits with his catalogue of trademark songs.
Join Declan and special guests
John Hogan and Owen Mac accompanied by his super live band for a nostalgic night of music, song and laughter.
Dance
Decadent & Galway Arts Centre
From A Low and Quiet Sea
by Donal Ryan
Sat 6 May, 8pm
€20/18conc.
The mother, the refugee, the penitent, the dreamer. Four characters, four lost souls, searching for a version of home.
Directed by Andrew Flynn this original production of From A Low and Quiet Sea was adapted for the stage from Donal Ryan's acclaimed Booker Prize nominated novel.
Developed with support of The Arts Council, Backstage Activate Bursary & GIAF Elevate.
Music
Liz Roche Dance
YES and YES
Fri 12 May, 8pm
€20/18conc.
To mark 100 years since the first publication of James Joyce's Ulysses, one of the most important works of modern literature, leading Irish choreographer Liz Roche and her company created a brand-new dance piece, Yes and Yes, which follows the episodes of Ulysses, suffused with curiosity, sensuality, release and resignation, and explores this in movement with four extraordinary dancers and through film, sound and design.
Tom Ollendorff
Sun 14 May, 8pm
€18/15conc./9u18s
Guitarist Tom Ollendorff is fast becoming one of the most exciting young guitarists to emerge on the UK and international jazz scenes, known for his highly distinctive sound which blends virtuosic guitar playing with sophisticated harmonic and melodic ideas, whilst always keeping room for nuance and sensitivity. This award-winning artist has worked alongside many highly respected artists including Ari Hoenig, Ben Wendel, Bill McHenry, Jeff Williams and Huw Warren.
Dance
Sarah Middleton's Beat It Dance School
Can't Stop the Beat
Sun 7 - Tues 9 May, 7pm
€15/12conc.
Dancers aged 3-18yrs from Beat It Dance School will entertain you with a massive variety of dance styles including; lyrical, hip hop, musical theatre, jazz and breakdancing. With this energetic troupe an evening of joy and infectious enthusiasm is guaranteed.
Theatre
Music
The Takeover
Tues 16 May 2pm & 8pm
€10/5students
Four Transition Year students are taking over the Hawk's Well Theatre on the 16th of May. You will be welcomed with a fantastic and dazzling array of theatre, music and poetry, performed by talented young Sligo people from both Summerhill College and the Mercy College. It is entirely a show of their own interests, their own choices and their own making.
Shows
Theatre FromALow+QuietSea_Landscape.indd 1 15/11/2022 14:52
Music
Commisioned by Solas Nua. Kindly supported by Creative Ireland & The Arts Council
GomBean
by Niamh McGrath, directed by Seamus O'Rourke
Wed 17 May, 8pm | €18/16conc.
GomBean is a comedy set in a sleepy town in Sligo. Delivering a lockdown dose of caffeine fueled fun GomBean opens a lid on Grace O' Malley's new coffee van venture, but a blast from her past wrestling rival Ruby Stephens arrives in town, decades after making it big. Her arrival literally turns Grace's world upside down, as she contends to win back her title which she lost at the U18's Community Games in '94. Some dreams can't be stomped on! "Niamh McGrath is a true creative with wonderful comedic timing displaying great energy. I will be looking out for her next production"
Gala Concert
Thurs 18 May, 8pm
€18/9u18s
A special evening of music featuring the Sinfonietta, Jazz Orchestra, Junior Orchestra, the Young Jazz All-Stars and Perfect Harmonies Choir with performances by Jonathan Carter, Katelyn Ressler, and Sligo Community Orchestra. This musical extravaganza will cater for all ages, young and old, featuring an eclectic mix of classical, jazz and popular music ensuring a fantastic nights' entertainment for all the family. The Musical Director for the evening is Niamh Crowley.
Music
Cash Returns
Fri 19 May, 8pm
€25/12.50u18s
Stomp your feet and sing along to A Boy Named Sue, Jackson, Orange Blossom Special, Hurt, and Ring of Fire among many more when you come to hear the very best tribute around to Johnny & June. Cash Returns is an award winning 9 piece Johnny Cash & June Carter show who bring the authentic sound of American Country Music's most iconic couple back to the live stage while being applauded by Cash's very own drummer WS 'Fluke' Holland. Don't miss it!
Kieran Quinn
Teenage Theme Night #29
Sat 20 May - Sun 21 May
8pm
€18/10u18s
It's a big weekend for the Class of 2023 as they bid farewell to the Teenage Theme Nights, but not without one last hurrah. Aided by their peers in 4th and 5th Year, this talented bunch of 6th years will lead the show, which will present their choice of songs from the musicals. Supported on and off-stage as always by Kieran Quinn and an experienced group of professionals, this will be entertaining from start to finish.
Music Generation Sligo
Music Hubz
Gala Concert 2023
Tues 23 May, 6.30pm
€7/5u12s
Join Music Generation Sligo for a spectacular array of performances from young Sligo musicians. Students from Music Generation Sligo's performance Music Hubz present a special end of year gala concert. Performances from Sligo Youth Voices, Teen & Junior bands, and many more.
Theatre
Shows
Music
Music Music
Sligo Academy of Music
Created with the support of Hawk's Well Theatre
Hawk's Well Theatre
Remember Me
written and directed by Brian Leyden
Thurs 25 May, 7pm - World Premiere
Fri 26 May, 1pm & 7pm Sat 27 May, 1pm
€15
Music
Trad Trio Connections
Sat 27 May, 8pm
€20/18conc./10u18s
A fantastic night of traditional Irish music with a double bill of trios. Don't miss a rare opportunity to hear a trio of guitar legends featuring Seamie O'Dowd, Patrick Doocey and Shane McGowan. Also featuring are the renowned traditional singer and flute player, Nuala Kennedy who is joined by Clare fiddle maestro Tara Breen and Dublin guitarist of note, Tony Byrne.
Dance
A subtle and movingly told true story inspired by the memories of May McConnell.
The decisions that shape our lives are sifted and recalled and the absent remembered and reflected on. At the heart of this story are the powerful matriarchal voices of the past, evoked with rare precision and tender emotional depth in a compact solo performance by Fiona McGeown
Commissioned by Hawk's Well Theatre as part of the Cultural Companions Initiative.
Music
A Celebration of Music & Song
LCDA Summer Showcase 2023
Sun 28 May, 3pm & 7pm
€15
Performers of the Lisa Cooper Dance Academy present their annual Summer Showcase. Covering a variety of dance styles, including jazz, lyrical, ballet and musical theatre. These talented dancers aged 3 to 17 bring you an energetic and vibrant show for all the family to enjoy.
Seán Keane, Michael Rooney, Stephen Doherty & The Ceol na nÓg
Trad Orchestra
Fri 2 June, 8pm
€20/10conc.
A unique night of Music and Song bringing together a multiple of performers from different platforms. Renowned Galway singer Seán Keane will headline the concert, joined by a full band to perform his well known repertoire of songs. Seán will also join forces on the night with Stephen Doherty, Michael Rooney & the newly formed Ceol Na nÓg Traditional Orchestra.
Shows
Lisa Cooper Dance
Theatre
Chapel Lane Showcase The Weir
by Conor McPherson
Sat 3 June, 8pm
€15/12conc.
Valerie arrives at a small country pub on a windy night in Ireland and is spellbound by an evening of ghostly stories from the local bachelors. Their mesmerising tales, both chilling and hilarious, draw the young woman into their world – but it is her story that stops the men in their tracks. Written by Olivier awardwinning Conor McPherson, The Weir won the Olivier award for Best New Play on its premiere and has since been staged the world over.
Children
Sun 4 June, 5pm
€15
Join the students from the Chapel Lane School for Performing Arts this June as they present their end of year showcase for 2023.
Brimming with song, dance and lots of fun this show will ensure you leave the Hawk's Well with a pep in your step and a smile on your face.
YES! Reflections of Molly Bloom
Wed 7 June, 8pm
€18/16conc. Ages: 16+
Adapted by Aedín Moloney & Colum McCann from Ulysses by James Joyce featuring music by Paddy Moloney. A daring theatrical journey into the mind and heart of James Joyce's most sensual hero – a woman of women, a soul of souls, the indomitable, and profoundly funny, Molly Bloom. "Ms. Moloney's performance will enthrall and transport you…it is gorgeously lyrical, superlatively well-sustained, and a riot of sensuality" - Wall Street Journal
Husheen
Fri 9 June, 2pm, 3pm 0-12months & 4pm 1-2years
Free of charge but booking essential
A beautiful performance of Irish songs from deep within our ancient song store, by traditional singer and flute player Nuala Kennedy and Dervish front woman and multi-instrumentalist Cathy Jordan. Sit back, close your eyes and breathe; let this lullaby experience for babies take you somewhere different, somewhere magical!
Part funded by Creative Ireland as part of the 2023 Cruinniu na nÓg Festival
Children
Paperworld
Sat 10 June, 2pm
€9/30 for 4 tickets
Ukranian, unique and utterly bonkers! Come and enjoy the pure joy that is Mimirichifast-paced physical comedy, hilarious slapstick and the biggest paper fight ever. "Please go and see this, especially if you have children. Even if you don't, it's guaranteed entertainment on a paper plate" - The Scotsman
"This Ukrainian clown show offered the happiest 90 minutes on the Fringe, succeeding in making young and old gurgle with laughter."
- The Guardian
Music
Celtic Fiddle Festival
Sat 10 June, 8pm
€20/10u18s
Celtic Fiddle Festival celebrates the violin in all its globetrotting variations. Fiddlers Kevin Burke (Ireland), Christian Lemaître (Brittany, France) and Capercaillie's own Charlie McKerron (Scotland) showcase a fascinating juxtaposition of international and individual styles. Along with acclaimed guitarist Nicolas Quemener from Brittany, the quartet combines their talents, musical traditions, and spontaneous humour for an evening of dazzling energy.
Shows
Grange Players
Wild Mountain Flower Productions
Children
Theatre Theatre
Cruinniu na nOg
Mimirichi Clowns
Legends of American Country In The Midst of Plenty
Sun 11 June, 8pm
€25/12.50u18s
Now seen by over 350,000 fans live and watched by millions on TV Europe's No.1 multi award winning show The Legends of American Country returns for another fantastic night of toe tapping and hand clapping Country nostalgia.
One thing is for sure, if it's Country music you like then this is the only show in town!
Music
Coolaney Gospel Choir & Sligo Cancer Support Choir
In Sweet Harmony
Sat 17 June, 8pm
€20/10u18s
Coolaney Gospel Choir has brought people from their small rural village together, united in singing for the love of it and for the endorphins it releases every time. The group is a mixture of all ages from every corner of Coolaney, and some further afield. Joining CGC on the night will be the Sligo Cancer Support Choir, made up of men and women at various stages of their cancer journey; a great group of like-minded people doing something they really enjoy while supporting each other.
Enchanted Croi Theatre
Fri 16 June, 8pm
€25
A new folk musical set during the height of Ireland's Great Hunger. The show is embarking on an Irish tour in 2023 after recently debuting to glowing reviews among sell-out crowds in Strokestown Park and the Roscommon Arts Centre. The piece traces the stories of friendship, betrayal, eviction, and emigration among families living on the Strokestown estate. Audiences are presented with hard questions about what it meant to survive the most harrowing chapter in Ireland's history.
Children
Anne Carton's Creche
Cinderella
Mon 19 June, 11am
Free
The story of Cinderella never loses its magic.
The 4 year olds from Anne Carton's Creche add their own charm and sparkle to the classic fairy tale, Cinderella, in this production for their families and friends.
Produced by Eily Kilgallon.
BabyLovesMusic
Sat 17 June, 10.30am, 12pm and 1.30pm
€13 per adult and child
BabyLovesMusic is an informal concert for babies aged 0-12 months and their carers featuring four award-winning musicians.
An eclectic musical journey with a distinctly Irish feel, BabyLovesMusic features a rich variety of instruments including guitar, cello, accordion, fiddle, uilleann pipes, treble recorder, and lots more. 'My baby was transfixed and I loved bringing her to something so beautiful...'
Comedy
Solve-along-A Murder, She Wrote
Wed 21 June, 8pm
€21 Ages 16 +
Cult hit event Solve-along-a Murder, She Wrote comes to town, with an interactive screening of the classic Murder, She Wrote episode Sing a Song of Murder. Jessica Fletcher heads to London but soon gets caught up in a murder mystery only she (or you!) can solve!
Solve-along-a Murder, She Wrote is a unique and hilarious night featuring games, prizes and audience participation, with special permission from NBC Universal Television.
Shows
Music
Musical
Children
The Ballad of Mossy Flood
Written & performed by Seamus O'Rourke
Thurs 22 June, 8pm
€18/16conc.
Mossy Flood has a knack of going the long way around a story. In so doing, he makes us laugh and examine ourselves in a way we haven't done before. He might be an unsociable odd-ball with a big thick head, but his wrestle with the everyday is pure gold. He will always land on his feet or at least somewhere near his feet... because he is Mossy Flood... and he's from Longford.
Children
David McSavage
Fri 23 June, 8pm
€22
Get ready for a night of sidesplitting laughter with Ireland's most beloved and divisive comedian!
McSavage reflects on what it means to be Irish, the root cause of all our problems, war, and making his sons proud, kind of.
Nothing is off-limits in this standout comedy show!
The Speks
Sun 25 June, 2pm
€10 Ages 2+
The Speks present a lively show of nursery rhymes and singalong songs set to acoustic Irish music which will have adults and kids jumping in their seats! Their hand-clapping, heartylaughing show is all about life on Glasses Island – a magical island off the coast of Co. Clare where everybody wears glasses! Winning a Parents' Choice music award in the US and described as "Riverdance for kids", this will be a great, fun event for kids aged 2 to 92!
Music Talk
Francie Lenehan: Guitar Man To Help Us Make It Through The Night Gig
Sat 24 June, 8pm
€28/14u18s
Francie Lenehan has been a highly respected and muchloved musician both nationally and on the local music scene for over fifty years. His career takes us on a wide and varied journey featuring some of the legends of Irish music, some of whom join us on a special night to celebrate the contribution to the Irish music industry. Featuring Chris Meehan & His Redneck Friends, Ray Lynam and a host of local and national guests.
Olé
Thurs 29 June, 8pm
€20/8u18s
Join us as we celebrate a historic moment for women's football in Ireland in advance of the Women's World Cup 2023. We will be talking football and exploring the relationship between football, music and culture in Ireland over the years. The evening will be hosted by Jessica Farry and Dónal Ryan, house band, Sarah Crummy, Seamie O'Dowd, Eddie Lee and Ken McDonald with special guests from the world of football and music. Donning your favourite football shirt on the night is encouraged!
Shows
Hawk's Well Theatre
Comedy
Music
Theatre
Pluirin na mBan: Cathy Jordan, Claudia Schwab and Irene Buckley
Sat 1 July, 8pm
€20/16conc./10u18s
Cathy Jordan (vocals, mandolin, percussion), Claudia Schwab (fiddle, vocals) and Irene Buckley (electronics, vocals) present a collaborative body of work where the three musicians express their bond to traditional music celebrating ancient folk songs through a new sound world incorporating atmospheric drone, pulsating bodhrán rhythms, fiddle delay and intricate vocal harmonies.
The Pavee Performance
Sun 2 July, 8pm
€16
Juanita's Big Problem
Tues 4 July, 12pm
Tickets Free –
Booking Essential
This event will feature performances by Paddy Quilligan, Sharyn Ward, Kathleen Marie Keenan, Davy Keenan, Winnie Ward and James McDonagh.
Gazelle
by Sinead Sexton, directed by Miriam Needham
Thurs 6 July, 8pm & Fri 7 July, 1pm
€10
A one woman show, exploring a day in the life of a tour guide who plays the role of Eva Gore-Booth. Through the themes of place, feminism and queer identity, the audience journey with the tour guide through Eva's family home. As her work persona begins to fracture, what starts as an average work day suddenly falls apart as identities become warped, crack and crumble.
Juanita wants to lift the lid on your recycling bin. What should we do with all this plastic? Where does all that plastic we recycle actually go? What can we do to stop it? Juanita invites the audience to assist in fulfilling her quest for a plasticfree world. Using clowning, plastic pollution is tackled in an provocative, entertaining and ridiculous way.
Culture Shift
A Panel Talk on how we can continue to create in time of climate crisis
Sun 9 July, 3pm
€10
The value of art in people's lives has been highlighted in recent years as has the importance of human connection. At a time when we want to celebrate, come together not just locally and nationally but also internationally – how do we justify this at a time where we are in climate crisis. What are the ways forward; what can we do to address climate change and where do the responsibilities lie?
Featuring Eoghan Daltún & Elizabeth Clyne.
1 - 9 July 2023
An evening celebrating traveller artists curated by Martin Beanz Warde.