One of the most exciting parts of the week is your chance to visit major pet care manufacturers and distributors from all over the nation. Make this show your buying event of the year! For a complete list of exhibiting companies, go to PetBoardingExpo.com EXHIBITING COMPANIES* WEDS & THURS 10 AM TO 4PM Call 855-729-3108 by October 6 for special rate $189* / Night *Tell them you are with Pet Boarding & Daycare Expo! Hershey Lodge & Convention Center West Chocolate Ave. & University Drive, Hershey PA 17033 TRADE SHOW - WEDS & THURS ONLY Hershey Lodge & Convention Center • 7 Sided Cube LLC • AC RadioCom • Acoustiblok, Inc. • Animal ServicesEquipmentCareand • ProductionsBarkleigh • Bear's Bites • Beyond by Aerus • BioOx • Black Diamond Radio • Broadly • CleanWise • Comfort Kennels Plus • Crown Royale Ltd • Destination Pet LLC • Direct ProductsAnimal • Dog AcademyHandler • Dog is Good • Ecolab • First Financial Bank • Forever Stainless Steel • Gingr • GiveSmiles! • GrassWorx • Happy Howie's Inc • Health ProductsProfessionalTechnologyInc. • iDogCam • Impact Marketing & Public Relations • K9Grass ForeverLawnby • Kennel Connection • Kinn, Inc. • Kuranda, USA • LGL Animal Care Products • Live Oak Bank • Market Hardware, Inc. • Mason Company • Morton Buildings, Inc. • North Star Leasing Company • NVA Pet Resorts • OgenaSolutions • Outstanding Pet Care • Pack Pro • Paragon School of Pet Grooming • PawLoyalty Software • Pet Butler • Pet Perennials • PetExec, Inc • Presidio Custom Kennels • Professional Animal Care Certification Council (PACCC) • Puppy Playground • RunLoyal • Shor-Line • Snyder MFG. Co. • Spray TechnologiesMaster • Sync Pet • The Dog Wizard • Thornell • TWC Architecture and Construction • U.S. Power Broom • Virox Animal Health *expected to exhibit LOCATION
Canine parvovirus, Bordetella ("kennel cough"), canine Influenza, and distemper are all terms that we would prefer to never hear mentioned in our facility, but unfortu nately cases of these infectious diseases are sometimes inevitable. However, instead of always being reactive when it comes to an infectious disease case or outbreak in your facility, be proactive and do your best to prevent these situations from ever occur ring! Give your clients peace of mind that their pets will be safe and healthy in your facility by being armed with the most up-todate information on prevention and man agement of these often-feared diseases.
Teija Heikkilä has been a business owner in the pet care industry since the early 90's. She has owned several full-service pet care facilities and founded PET|VET M&A, Sales & Advisory (formerly National Kennel Sales & Appraisals) in 2007. Having person ally owned, operated, built and sold pet businesses over the course of her long career has given her the invaluable insight to understand the business aspect of our industry, facility owners, their challenges and drivers. Teija is a highly accredited professional having been awarded "Certified M&A Professional" (CM&AP), "Merger & Acquisition Master Intermedi ary" (M&AMI) and "Middle Market Professional" (MMP) designations along with being a Licensed Real Estate Broker in most states.
Monday 6:30 - 8:00pm CERTIFICATION
Join infectious disease expert Dr. Mat thew Goetz and pet care business expert Laura Laaman for this four-hour certifica tion course where you will learn about the common types of infectious diseases in both dogs and cats, with a deeper dive into canine parvovirus and leptospirosis, as well as which diseases are preventable through the use of vaccines, and how to develop good cleaning and sanitation protocols to help prevent disease transmission.
Dr. Matthew Goetz & Laura Laaman
DISEASEINFECTIOUS
Upon completion of this course, attend ees will be mailed a frameable certificate stating they are certified in Professional Pet Boarding Infectious Disease Management. This course is ideal for owners, managers, and staff members alike!
MONDAY MONDAY KEYNOTE
In addition, outbreak response and management will also be covered, including what to do when there are active cases of these diseases in your community, how to respond to an outbreak in your facility, the best prevention methods, as well as how and when to contact veterinarians and pet parents.
Teija Heikkilä
CERT IFIC AT IO N P ROF ESS ION AL PET BO ARDING CER TIFIC ATION CER TIFIED MANAGEMENT
We've Come a Long Way: THE EVOLUTION, EXPANSION AND RESILIENCE OF THE PET CARE INDUSTRY
The word "kennel" originates from the AngloFrench word "kenil" from c. 1200; for over 1,000 years pets have been cared for by others—well before our industry was even established! Teija will kick off this expo with a review of how our industry has evolved, grown and expanded, and what the future might look like. The pet boarding and daycare industry has survived many historical events, from financial catastrophes to a pandemic. What contributes to its resilience and should we continue to rely on it? What are the upcoming pressure points and how should you best position your business for continued success in the fastapproaching future? These questions and more will all be addressed in this exciting and informative Keynote presentation.
Susan Briggs & Robin Bennett
Jeff Adney, Claire Cronin, Doering
In this jam-packed, four-hour presentation, you will hear from leading industry experts on how to properly select, design, and build the pet care facility of your dreams! Some of the topics covered will include secur ing a site, building a budget for your project, leasehold property vs. purchasing property, SBA vs. conventional lending (structuring a loan to finance your facility), current design trends, contractor selection, industry standards, equipment options, flooring options, and how to Integrate it all to create the ideal pet care facility. If you're thinking of opening a facility of your own, this is one not to miss!
STAFF ONBOARDING FOR HIGHER RETENTION
FINANCE, DESIGN & UNLEASHED!CONSTRUCTION BUILDING YOUR DREAM
MEET & GREETOWNER/MANAGERPARTY
Immediately following the keynote address - Free to all attendees
Come join your pet care peers for the opening night meet & greet, immediately following the Keynote Address. Mingle with your peers and enjoy conversation, bar and hors d'oeuvres.
Pet|Vet M&A, Sales & Advisory MEET & GREET PARTY
Did you know your onboarding process has a dramatic effect on your retention? Are you looking at a revolving door of turnover with your team? Do you get frustrat ed hiring people only to have them ghost you after just a few days? Do you want to learn the best practices great facilities are using to train AND retain a high-perform ing team? Join Robin and Susan in this session and discover the secret to creating an onboarding process that your team will want to complete; why the first few weeks at a new job set the stage for retention; the secret to providing feedback that doesn't stress out your employees; and how to create an ongoing feedback loop with your team that they will love.
Brandy Keck & Eric
Monday 8 - 10pm
SEMINARS
Join Lora for this one-hour breakdown of how to turn any chaos that occurs with pet care into a procedure. She will help you work through some of those hard-todeal-with, day-to-day struggles and build coherent, easy-to-follow processes that can be followed through by you and your staff. Bring a positive flow to your work environ ment with this "There's a Procedure for That" outlook!
BUSINESSCAREYOURLAWPROPERTYINTELLECTUALBRANDFORPET
Learn how to hold your staff account able...with love! This seminar will provide talking points to use with your team. In addition, Eve will discuss how to utilize tone, how to choose your words wisely, and how to explain the who, what, when, where, and why. You can empower your staff so they don't feel like every time you speak to them, it's a negative thing. Learn how to make your team feel included and have ownership versus just being an employee.
IS YOUR BUSINESS Phil Miller
There's a Procedure for that!
ShahrinaBacharachAnkhi-KrolPROTECTED? IS
accountable with love
aging in dog years?
HOW TO HOLD STAFF
Eve Molzhon
In this seminar, Rising Star Super Law yer Shahrina Ankhi-Krol will explain how In tellectual Property Law (mainly, trademark and copyright) plays a crucial role in pro tecting pet boarding and daycare brands. Attendees will learn the basics of trade mark and copyright laws; how the laws can be utilized to protect their business name, logo, and slogan to prevent brand identity theft by competitors; and how to protect their brands on social media. Real world examples of Intellectual Property Law infringement will be presented, as well as practical tips on minimizing chances of brand identity theft. Attendees will also re ceive bonus tips on engaging independent contractors for their businesses without jeopardizing their brand's identity.
Lora YOUR
The pet industry is rapidly changing, and it may seem like your business ages in dog years as you rush to keep up. In this seminar, Phil Miller teaches you how to keep your business young by sharing interesting anecdotes and experiences from his last 16 years as the CEO of a rapidly growing chain of pet resorts. He advocates for a "Silicon Valley" mentality, with a focus on rapidly iterating in an effort to find productmarket fit while removing roadblocks in the way of innovation. He challenges you to reflect on new initiatives to help your business avoid irrelevance and obsolescence.
OWNER/MANAGER SEMINARS
LEVERAGING PATHS TO ADVANCEMENT IN PET CARE
CREATING A DOG SCHOOL PROGRAM
Creating a Disney-like Pet Care Business Fernando Camacho
Dog school is a great way to add revenue through a new program for dogs that may not necessarily be daycare appropriate. You're not a dog trainer? No worries! You already have most of the knowledge by owning and operating a dog daycare, and your staff are knowledgeable as dog handlers. You can add a dog school program with just an open suite for the dog to hang out, a slip lead, and treats. Creating a program at a higher price point brings you more revenue and is a great way to promote your rock-star employees! This seminar will provide all the info you need to create and run a successful, profitable dog school program.
Class is in session Eve Molzhon
Susan Briggs, Robin Bennett
OWNER/MANAGER
STAFF/CONTINUINGSEMINARSEDUCATION
This Is a Career!
Understanding Canine Body Language
When you are fluent in dog language, your job as a pet care provider will be interest ing and fulfilling, and your center will have healthier and happier pets, resulting in satis fied loyal clients for your business. During this seminar, you will discover how to read dog body language and recognize safe, cautious and dangerous emotional states; know when a dog is enjoying or tolerating interactions; recognize common stress signals and take action to reduce the threat; and react appropriately to aggressive displays.
Staff recruiting and retention is a global topic for business es—both inside and outside of pet care. Shifting your own perceptions of the positions you offer and mindfully communicating clear paths to advancement will attract stellar candidates. It is time to stop thinking of pet care positions as "entry level" and instead as professional positions that team members can, and should, make a career out of. Engage your existing team members and strengthen your clients' satisfaction! Learning objectives include: shifting the perception of technician positions from labor to skilled career paths; developing and communi cating clear paths to advancement for team members at all levels; and marketing the investment you make in your team to potential employees and clientele.
Jennifer Wolf-Pierson
We can all agree that the Walt Disney Company is pretty successful. They have grown into the one of the largest businesses with the most loyal customers, bested all the competition, and grow bigger each year. How would you like to have a business like that? Learn exactly what Disney does that makes them so special and how you can implement their tactics into your pet care business.
Fernando Camacho
Handler Bootcamp More Bang for your BuckBE BETTER FOR OUR CANINES WITH CATS & PUPPIES
(AND HOW TO DEAL WITH THEM)
Lora Bacharach
This behavior-based workshop is geared towards handling skills with a focus on behavior, how a dog learns, proper play styles, ways to play, how dogs handle stress, social interac tions, and how to read/handle the dogs attending your programs. During this four-hour workshop, you will learn about yourself as a handler in your facility and how the dogs attending the programs interpret you. Get ready to have some "aha" moments and dig into who you are. This is a very interactive workshop that gets you out of your chair and moving around the room to think more like a canine and less like a human. Lora will cover the science behind play styles, ways to keep both employees and canines safe during play sessions, and achieve a better understanding of how our clients learn. Come jump into you as a handler and how you relate to the dogs you surround yourself with each day and learn how to be the best you can be for them. This interactive workshop will have you walking away with a refreshed outlook to go back to your facility with and apply right away.
You're exposed to quite a cast of characters when working in dog daycare. There are so many different kinds of dogs, all of which have different likes and sensitivities, and they all require different approaches when working with them. In this seminar, Fern will go over the most common dog personality types that you see in daycare, and how to deal with them to keep everyone happy and safe in your playgroups. REGISTEREDUCATIONONLINE AT
Suzanne Locker, Jennifer Wolf-Pierson
You don't have to be a cat whis perer or a dog trainer to success fully care for these two highly profit able and often overlooked revenue streams. In this seminar, Suzanne and Jennifer will dig into the benefits of adding cat lodging and/or a puppy program to your facility. You will gain the tools needed to navigate through potential barriers to success, and walk away with a clear operational plan to provide consistent, quality care that will add to your bottom line.
WWW.PETBOARDINGEXPO.COM
Dog Daycare Personality Types
STAFF/CONTINUING
Are You Ready for a
Laura Laaman
Lora Bacharach BUILD YOUR JOURNEY RECESSION OR A REBOUND?
The goal of this seminar is to share simplified sanitation practices designed for every type of boarding or daycare facility. Mel will discuss how to pick the right products for cleaning/disinfecting, odor control, laundry, indoor and outdoor turf, bowl washing and drain maintenance. This seminar will also take an important look at OSHA Compliance and the best tools to create a safe, healthy environment for the staff and animals in your care. If you are brand new to this industry or you are a seasoned professional, this class has been designed for you.
During this one-hour seminar, you will learn how to be your best self for our canine companions. By having the understanding of who a dog is as an individual, we can find the answers to why they display certain behaviors. A hound will find fulfillment through their nose, where an Australian Shepherd will find fulfillment in a game of treibball. How can we as handlers, caretakers, and lead ers of the industry be the best for our companions? It's simple; honor who they are as a whole, while mastering some of the basics.
FINANCIAL
Cleaning Protocols
We've faced a lot—the pandemic, crazy travel booms, and an ongoing staffing crisis—but to survive and thrive this roller coaster and come out ahead, successful businesses must execute additional strate gies to achieve business success. Providing great pet care is simply not enough anymore! Don't miss this timely seminar to ensure your business is well positioned for likely challenges and to achieve the suc cess you deserve.
STAFF/CONTINUING EDUCATION
Honor Your Companion,
DESIGNED FOR PET BOARDING & DAYCARE Mel Forbes
Marketing Success Systems (Hour 2)
Learn how to optimize and improve your digital assets.
OPTIMIZING THE MATERIALS, CONSTRUCTION OPTIONS AND COSTS
Fernando Camacho
and position your company as the best.
Types of Marketing Campaigns (Hour 3)
YOUR DOG DAYCARE
CUSTOMER JOURNEY
Join Al and Jennifer as they go through the material hot topics, and identify and outline material and construction needs for new builds, remodels, and expansions. The sup ply chain has impacted availability, cost, and timelines substantially in the post-pandemic era. They will discuss the opportunity costs as well as pros and cons associated the vast choices of flooring, enclosures, turf, ventilation, sanitation, and much more. With this seminar, you will gain the tools necessary to prioritize pet health, maintain visual appeal, and work within your budget!
Al Locker, Jennifer Wolf-Pierson
Every business needs marketing. It's what brings customers, drives repeat business, and helps you achieve long-term success. Join Fern to learn the proven process to continually keep your business full of customers, how to turn them into raving fans, and position your brand as the number one choice for dog services in your area. In this comprehensive, four-part seminar, Fern will cover the following:
Discover the different ways you can bring new customers in
Strengthening Your Foundation (Hour 1)
Learn the simple formulas that will lead to greater results.
We all want to exceed our customer expectations and build brand advocates. We all want more new customers, and we all want our existing customers to come in our doors more often. However, understanding the different paths pet parents take to discover, engage, and advocate for your brand is essential to exceeding their expectations. In this two-hour seminar, you'll learn how to identify the steps a customer takes to discover your business by mapping your customers' journeys, and how to guide them through by designing a plan that supports your business's goals and optimizes their journey with you.
See real-world examples of successful marketing cam paigns and how to use them in your business.
Plus, plenty of Q&A time so you can get all your questions answered!
Choice Overload
FINANCIAL
Organic and Paid Campaign Examples (Hour 4)
Garret Tadlock
Marketing Blueprint
Briggs,
15 Impactful Marketing Tactics To Drive New Revenue to
Increase Revenue The Story KPIs Tell
During COVID, we learned that diversification in businesses was critical, and now we are seeing the effect of inflation and increases in staff wages. In this seminar, Robin and Susan will discuss the best strategies for growing your revenue, even in the midst of a recession. You will discover two strategies that can increase revenue from your current service offerings; how to understand your revenue per pet so you can increase it without adding new clients; why your discounts can affect your cash flow and how to put more money in your pocket without increasing your pricing; and three new revenue streams you can add with little effort and no additional staffing.
Five Strategies
Every business has a story, and Key Performance Indicators tell it. Is the busi ness profitable or not? Sellable or not? What contributes to its success or failure? How does it stack up against others in the industry? This seminar will simplify the KPIs from what payroll percentage should be, how much you should spend on rent, what profit margins are standard, and how KPIs affect business value—all of this in a hard-hitting, simplified form. Get ready to learn the KPIs of your business and write its future story!
FINANCIAL
Teija Heikkilä
In this fast-paced seminar, you'll discover the 15 most impactful marketing tactics to set your pet care services apart from the competition. Tactics include using simple but effective social media strategies, leveraging customer reviews to win new bookings, and the best ways to measure your marketing to keep those dollars account able. Learn how to apply these principles in your pet care business to generate more clients and drive new bookings. Time will be allotted for participants to ask questions about their marketing tactics and get expert advice on how to improve performance and drive more revenue.
FOR YOUR PET CARE BUSINESS PRICES
FOR PET RESORT OWNERS
WITHOUT CHANGING YOUR
Legacy Planning 101
If you are thinking of leaving this industry either now or in the future, then this semi nar is for you. Some owners are fortunate to have their children ready, willing, and able to perform the hard work it takes to run a pet resort, but most owners don't have that luxury. Another option is to close the business, leaving nothing behind but many years of hard work and a void in the community. The best option is to sell your business to someone already in this industry who you can partner with to bring the business to the next level. In this seminar, Eyal will share his advice and experience about what met rics are important, what buyers are looking to acquire, and steps you can take today to make your business more desirable to a buyer and more profitable for you when you are ready to sell.
Eyal Cohen John SusanSeal Robin Bennett
Network with fellow pet boarding professionals at our round table luncheons. Luncheon ticket holders can enjoy a delicious meal while discussing the industry with those who are just as passionate about caring for pets.
Tuesday 5:00 - 6:30pm
Luncheon events are included with the Do It All Deluxe, Gold and Basic Deluxe packages. They can also be purchased separately.
Kennel TABLE
Connection ROUND
SPECIAL EVENTS
THANK YOU SPONSORS
Wednesday Thursday 12:00 -
Live Oak Bank welcomes you to join them for Happy Hour right as the last seminar ends on Tuesday evening. Make your way up for cocktails and mingling at 5pm. See you there!
Live Oak Bank COCKTAIL PARTY financial bank HAPPY HOUR
&
first
1:45pm
Join your industry peers for a networking reception immediately after the sessions wrap up day 3 of the conference. Discuss all the hot topics from the sessions over drinks and hors d'oeuvres courtesy of First Financial Bank.
Wednesday 6 - 8pm
DISCUSSION LUNCHEON
1 - 5 PM Building Your Dream - Jeff Adney, Claire Cronin, Brandy Keck & Eric Doering
4 - 6 PM Understanding Canine Body Language - Susan Briggs & Robin
4 - 6 PM Is Your Brand Protected? Intellectual Property Law for Your Pet Care Business - Shahrina Ankhi-Krol
8 PM PET | VET M&A, SALES & ADVISORY MEET & GREET PARTY
- Laura Laaman & Dr. Matthew Goetz
11 AM REGISTRATION OPENS
9 - 10 AM Are You Ready for a Recession or a Rebound? - Laura Laaman 9 - 10 AM How to Hold Staff Accountable with Love - Eve Molzhon
Keynote: We've Come a Long Way: The Evolution, Expansion and Resilience of the Pet Care Industry - Teija Heikkilä
1 - 5 PM Handler Bootcamp: Be Better for Our Canines - Lora Bacharach
SCHEDULE
8 AM REGISTRATION OPENS
10:00AM TRADE SHOW OPENS
WEDNESDAYPARTY
4 - 6 PM Optimizing the Customer Journey - Garret Tadlock
2 - 3 PM There's a Procedure for That! - Lora Bacharach
9 - 10 AM Dog Daycare Personality Types (And How to Deal with Them) - Fernando Camacho
6:308 PM
MONDAY
2 - 3 PM Legacy Planning 101 for Pet Resort Owners - Eyal Cohen
TUESDAY
9 - 11 AM Staff Onboarding for Higher Retention - Susan Briggs & Robin Bennett
6:00 PM FIRST FINANCIAL BANK HAPPY HOUR
4:00 PM TRADE SHOW CLOSES
- Suzanne Locker & Jennifer Wolf-Pierson
9 - 11 AM Choice Overload: Materials, Construction Options and Costs
9 - 11 AM Class is in Session: Creating a Dog School Program - Eve Molzhon
1 - 5 PM Professional Pet Boarding Infectious Disease Management Certification
1 - 5 PM Your Dog Daycare Marketing Blueprint - Fernando Camacho 5 PM LIVE OAK BANK COCKTAIL
12:001:45 PM KENNEL CONNECTION ROUND TABLE DISCUSSION LUNCHEON
2 - 3 PM More Bang for Your Buck with Cats & Puppies
- Al Locker & Jennifer Wolf-Pierson
THURSDAY 8 AM REGISTRATION OPENS 9 - 10 AM Five Strategies to Increase Revenue Without Changing Your Prices - Susan Briggs & Robin Bennett 9 - 10 AM Cleaning Protocols Designed for Pet Boarding & Daycare - Mel Forbes 9 - 10 AM Is Your Business Aging in Dog Years? - Phil Miller 10 AM TRADE SHOW OPENS 11 AM - 12 PM Honor Your Companion, Build Your Journey - Lora Bacharach 11 AM - 12 PM 15 Impactful Marketing Tactics to Drive New Revenue - John Seal 11 AM - 12 PM This Is a Career! Leveraging Paths to Advancement in Pet Care - Jennifer Wolf-Pierson 12 - 1:45pm KENNEL CONNECTION ROUND TABLE DISCUSSION LUNCHEON 2 -3 PM Creating a Disney-Like Pet Care Business - Fernando Camacho 2 -3 PM The Story KPIs Tell - Teija Heikkilä 4 PM TRADE SHOW CLOSESSCHEDULESPEAKERS Jeff BrandyEyalJohnAdneySealCohenKeck Wolf-PiersonBacharachLoraJenniferEricDoeringAlLocker MelBennettRobinForbesSuzanneLocker Dr.BriggsSusanMatthewGoetzPhilMiller FernandoCamachoTeijaHeikkiläEveMolzhonGarretAnkhi-KrolShahrinaTadlockClaireCroninLauraLaaman SPEAKER INFO BIOS ON WWW.PETBOARDINGEXPO.COM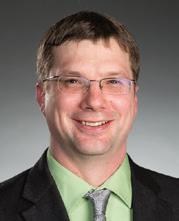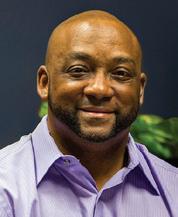 • Educational sessions Tues. through Thurs.
• Educational sessions Tues. through Thurs.
• Admission to educational sessions Monday through Thursday
$459 $389 $369 $299 $269 $199 $15 Wednesday and Thursday Trade Show Prices listed are pre-registration prices. If you register at the show, program prices will increase 20% PACKAGE PLANS DO IT goldALL silver basic basic tradeshowDO IT ALL DELUXEPACKAGE eveningMonday'sPACKAGEPACKAGESPECIALDELUXEYOURBESTDEALKeynoteaddress&socialeventsareFREEtoallattendees!
• Educational sessions Weds. through Thurs.
• Admission to BOTH luncheons
• Admission to Wednesday & Thursday Trade Show
• Admission to Wed. & Thurs. Trade Show
• Admission to Wed. & Thurs. Trade Show
• BOTH luncheons
• Admission to educational ses sions Monday through Thursday
• Educational sessions Weds. through Thurs.
• Admission to Wed. & Thurs. Trade Show
• Admission to Wednesday & Thursday Trade Show
• Admission to Wed. & Thurs. Trade Show
• BOTH luncheons
A LA CARTE Programs are 20% higher at the door if available!Make Checks Payable to: Barkleigh Productions, Inc. 970 W. Trindle Road • Mechanicsburg, PA 17055 (717) 691-3388 • FAX (717) 691-3381 email: info@barkleigh.com Name on Exp.#_________________________CVV_____Card:Date:_________________________Total:$________  Check  MC/Visa/Discover/AMEX Pet Boarding & Daycare Expo 2022 Registration Refund Processing Fee - $30 PACKAGES 1  DO IT ALL DELUXE – $459 Education Monday through Thursday, both luncheons, Monday Keynote, two-day trade show. You may go in & out of educational sessions. Some sessions overlap. 2  DO IT ALL – $389 Education Monday through Thursday, Monday Keynote, two-day trade show. You may go in & out of educational sessions. Some sessions overlap. 3  GOLD – $369 Education Tuesday through Thursday, both luncheons, Monday Keynote, two-day trade show. You may go in & out of educational sessions. Some sessions overlap. 4  SILVER – $299 Education Tuesday through Thursday, Monday Keynote & two-day trade show. You may go in & out of educational sessions. Some sessions overlap. 5  BASIC DELUXE – $269 Wednesday and Thursday seminars, both luncheons, two-day trade show. 6  BASIC – $199 Wednesday and Thursday seminars, two-day trade show 7  TRADE SHOW SPECIAL – $15 Two-day trade show TRADE SHOW – $10 per day ($15 at door) 8  Wednesday 9  Thursday PBDE22# For online registration and more information about the show, visit www.PetBoardingExpo.com Name Email:Phone:City/St/ZipAddress:Business(Print):Name:() One person registering per form, please • Make copies or list others on another paper Check One:  Boarding  Daycare  Pet Sitting  Grooming  Retailing  Training  Vet Services  Other: MONDAY EVENTS 10  Professional Pet Boarding Infectious Disease Management $149 TUESDAY EVENTS 11  Staff Onboarding for Higher Retention $79 12  Choice Overload: Construction & Cost $79 13  Class is in Session: Dog School $79 14  Building Your Dream! $149 15  Handler Bootcamp $149 16  Your Dog Daycare Marketing Blueprint $149 WEDNESDAY EVENTS 17  Wednesday Program Sessions $149 18  Wed. Individual One Hour Sessions (each) $49 # _________ x $49 = $ ____________ 19  Wed. Individual Two Hour Sessions $79 20  Wednesday Luncheon $39 THURSDAY EVENTS 21  Thursday Program Sessions $99 22  Thursday Individual Sessions (each) $49 # _________ x $49 = $ ____________ 23  Thursday Luncheon $39
Inc.Productions,Barkleigh RoadTrindleWest970 17055PAMechanicsburg RequestedServiceChange Presorted Standard PostageUS PAID #Permit4475 MDBaltimore,