ISSUE 1 VOLUME 16 JANUARY-FEBRUARY 2023 IRELAND'S INDEPENDENT JOURNAL FOR GENERAL PRACTICE NURSES INFANT FEEDING Preventing and managing lactational mastitis WOMEN'S HEALTH  CAM therapies in menopause  The A-Z of contraception ASTHMA UPDATE Modification of the GINA guidelines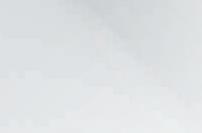 References Dnord (calcifediol) 255 microgram soft capsules dnord.ie A step ahead in VITAMIN D deficiency1 FAST RESPONSE3 SIMPLE DOSING2 EFFECTIVE THERAPY2,3 PREDICTABLE RESULTS4
A message from Ruth Morrow, Contributing Editor, and the team at NiGP
Welcome to our first edition of 2023. We, at the editorial team, would like to wish you all a happy and healthy New Year, and thank you for the last 12 months of readership. As a fully independent journal, Nursing in General Practice (NiGP) is now brought to general practice nurses (GPNs) by fellow nurses, who understand the complex challenges and demands the role can bring. We are also acutely aware that life-long learning is a key element of both successful practise and clinical excellence, and that for GPNs, this learning frequently happens in your own time and at your own expense.
The team at NiGP would like to continue to make this, and other aspects of your professional and personal development, a little bit easier. We would, therefore, invite you as our readers, to send your suggestions, feedback, and opinions to us in the coming months, and tell us what you would like to discuss, read, and learn about. If you are interested in writing an article or sharing your experiences, we would also love to hear from you.
We kick off 2023 with special features in women's health, sexual health, infant feeding, dermatology, and respiratory medicine. Our regular and valued contributor, Theresa Lowry-Lehnen, provides an in-depth update on contraception, that will enable you to provide evidenced-based and practical advice to women and their partners, about the best available and most suitable options for pregnancy prevention. Sticking with women's health, we also explore the evidence regarding the efficacy of complementary and alternative medicine
(CAM) therapies in alleviating problematic menopause symptoms, and whether or not they should play a role in its management. Preliminary and anecdotal evidence is conflicting, but does warrant further investigation in several areas.
Still in women's health, and extending into family health, this edition also brings you an exploration of lactational mastitis, the commonly encountered complication that can arise during breastfeeding. The evidence would suggest that early implementation of simple, effective, and evidence-based strategies, could prevent the condition exacerbating into more serious stages that can require hospitalisation. Find out what they are, and how you can continue to help your patients reduce their risks of developing the condition, or managing it if it arises. You will also find links to breastfeeding supports for you and your patients in the community.
Also in this edition, Dr David Buckley, Medical Director of the Kerry Skin Clinic, provides a detailed and evidenced-approach to managing acne in general practice. Refresh your memory and read about the common skin condition's pathophysiology, prevalence, and management, to support patients through their experiences and treatment modalities. Dr Buckley outlines the recommended topical, systemic, and non-pharmacological approaches to care in general practice.
Finally, we examine what's new in respiratory medicine as we advance into another year of scientific findings. Read highlights from the Irish Thoracic Society's annual scientific meeting that took place in December, at the Killashee Hotel, Naas. Hot
topics included e-cigarettes, pulmonary hypertension, and the latest updates in asthma management guidelines. Our comprehensive article expands on these updates, and explores the evidence behind GINA's latest recommendations, that call for changes to a 50-year-old approach in asthma management.
As always, we continue to bring you the latest in healthcare news from around the country. Read about escalating plans for industrial action by the INMO, the ongoing bed crisis, and a potential return to mandatory facemasks in congregated areas. We also deliver updates on the new Human Tissue Bill, and what it means for organ donation in Ireland, alongside the latest launches, innovations, and stories in healthcare.
The team looks forward to bringing you a wide variety of the most up-to-date evidence, recommendations, guidelines, and topics that you want to read about, for another year. We are also looking forward to hearing from, and connecting with you, our readers, so that we can meet your needs, while you meet the broad spectrum of needs your patients present with. Wishing you all a peaceful start to 2023.
NiGP is now a fully independent publication and is no longer the official journal of the IGPNEA. If you are interested in writing an article for NiGP, please email denise@greenx.ie
| EDITORIAL | | NURSING IN GENERAL PRACTICE | JANUARY-FEBRUARY 2023 | 1
Escalating plans for industrial action, the ongoing bed crisis, and a potential return to mandatory facemasks in congregated areas