Volume 43 Number 8
Ariel Pe Named Mayor by City Council
The Lakewood City Council completed its annual reorganization on July 11, selecting Ariel "Ari" Pe to serve as Lakewood's mayor from July
11 through July of 2024, and selecting Todd Rogers as vice mayor for the same time period.
The tradition in Lakewood and many cities of its size is for
mayoral duties to rotate annually among the five members of the city council.
The mayor has the same vote as any other council member in meetings, but chairs the meetings and serves as the city's main spokesperson at public events.
This will be the first time as mayor for Ari Pe, who was originally elected to the city council in 2020. His current council term runs through March 2024.
The council's annual reorganization night started with a "Lakewood Celebrates" community gathering where expressions of thanks and
appreciation were made to Steve Croft for his extra work for the community during his 2022-23 mayoral term. Croft will continue to serve as a council member for the rest of his term, which runs through June 2026. After being selected as the new mayor, Pe presented remarks about his goals to about 250 people gathered in the city council chambers and nearby overflow rooms.
You can read his remarks at www.lakewoodcity.org/ NewMayor. Mayor Pe also talks about his plans for his time as mayor in his "Lakewood Today" column on page two of this edition of the LCN.
Lakewood Car Wash Pledges Ongoing Donation for Lakewood Family YMCA
Alex Shakouri, owner of the Lakewood Car Wash, this week committed to developing an ongoing partnership with the Lakewood Family YMCA's youth programs.
This will be the second time that Shakouri makes a donation to the Lakewood Family YMCA.
Shakouri recently partnered with the Greater Lakewood Chamber of Commerce (GLCC) and with the Lakewood Family YMCA for a month-long fundraiser, where he donated $1 for every car that was washed during the fundraiser.
"This is the second event we do with the YMCA," said Shakouri. "We are looking at developing an ongoing partnership with the YMCA; it's our way of giving back to the community."
Aside from creating an ongoing fundraising program with the YMCA, Shakouri said that he wants to host a third month-long fundraiser soon.
"We will let the community know when we're ready to do that," Shakouri said.
"As a longtime member of the Lakewood business community, we should always be looking at ways to give
(Cont'd. on Pg. 3)
August
Summer Stampede Turns 25
The Greater Lakewood Chamber of Commerce has been calling all car enthusiasts to showcase their prized cars for 25 years now.
This year, the GLCC celebrates the 25th anniversary of its annual Summer Stampede, which started in the summer of 1998.
We spoke to longtime Lakewood resident Dan Smith, whose prized orange '33 coupe, named FunKist, is showcased in this year's car show poster. Along with his interview, inside you will see a mini timeline of car show headlines from 25 years ago in the Lakewood Community News, and a fun photo collage of FunKist at last month's Concerts in the Park.
The Summer Stampede is still seeking sponsorships. Please call (562) 531-9733 for more information. Also, there's still time for you to register your classic car. See our car show registration form inside on Page 15.
Lakewood Center hosts The FRIENDS Experience
Lakewood Center was chosen as the first Southern California location for The FRIENDSTM Experience, which started in New York City and has begun a nationwide expansion.
It's your chance to personally step inside the iconic TV sitcom. Explore set recreations like Joey and Chandler's apartment, Monica and Rachel's kitchen, and Central Perk.
You can even get to dance in front of the fountain! Plus you'll get to learn about the making of the show with props, costumes and much more.
Join Lakewood CityTV as they accompany the Lakewood City Council and other local residents on a visit to Lakewood Center for The FRIENDSTM Experience: The One Near Long Beach.
You can watch at www.lakewoodcity.org/ FriendsVideo.
Tickets are still available for time slots now through the Sept. 17 closing of the Experience at www.longbeach.FriendsTheExperience.com.
Private Access tickets are available if you want to go with just your squad.
You can also shop at The FRIENDSTM Experience Store, which features exclusive FRIENDSTM products like the Unagi T-Shirt, Central Perk Apron, and the Crap Bag Tote.
Annette Reed, CMD Senior Manager of Marketing for the Lakewood Center said, "We are extremely excited that Lakewood Center was chosen as the Southern California location to host The Friends Experience. Friends is an iconic series and The Friends Experience is interactive and allows fans to relive some of their favorite moments. As a fan of the show you will love it! Come for The Friends Experience and do a little shopping or dining after. It's the perfect summer outing."
Pictured is Mayor Pe with Councilmember Steve Croft and his wife, Tess. The Greater Lakewood Chamber of Commerce congratulates Mayor Pe on his new role as he leads the City of Lakewood into 2024.
2023
Ariel Pe and Todd Rogers
GLCC President & CEO Jose Solache and Mario Vargas, Executive Director of the Lakewood FamilyYMCA accept a check for $1,228 for youth programs from Alex Shakouri, owner of the Lakewood Car Wash, located on the corner of Lakewood Blvd. and South St.
INSIDE
Mayor Ariel Pe
My Goals as Mayor of Lakewood
I'm Ariel Pe, and I'm honored to be starting a one-year term serving my fellow Lakewood residents as mayor.
City Council Members in Lakewood alternate as mayor, usually each year in the summer. I'm very grateful to have been selected by my council colleagues to serve in this role until next summer.
While serving as mayor, you'll see me speaking at many city events, chairing City Council meetings and performing other city functions. I was raised in Lakewood, and I loved growing up here. I want to do my part as mayor to make sure that we have the amenities and programs so that today's youth in Lakewood can also have a rewarding time growing up here, just like I and so many others have over the years. And I want our adults and senior residents to have top-quality amenities and programs as well. Those generations built Lakewood into the great community it is, and they deserve all that we can deliver to enrich their lives too.
I often talk about the importance of mentoring the next generation of leaders in our community. I want to look for opportunities as mayor to add whatever I can to that
mentoring effort in Lakewood.
This year, we started the Lakewood Leadership Academy specifically to mentor and train young adults (and people of any age) who are interested in learning
I have two other goals during my year as mayor. One is to work in the most friendly and cooperative way possible with my colleagues on the City Council and our city staff.
L.A. County as a whole, and Lakewood has even been called one of the most broadly diversifying cities in all of California.
But it's a diversity where we all have something very important in common. And that's our shared Lakewood community values.
Those are the values of appreciating beautiful parks... recreation for all ages...family-friendly neighborhoods... and doing all that we can to remain one of the safest communities in the region.
Greater CHAMBER GREATER LAKEWOOD CHAMBER OF COMMERCE
Greater Lakewood
OF COMMERCE
The Lakewood Community News is an official publication of the Greater Lakewood Chamber of Commerce.
Greater Lakewood Chamber of Commerce President & CEO
Jose Luis Solache
2023 GLCC Executive Board
Chair
David Arellano
Vice Chair
Joanie Dixson
Secretary
how our city operates and how to become part of the next generation of Lakewood residents who lead our city. We had a great first-year class of over 30 people. And as mayor, I want to help us build on that success in the year ahead. Mentoring and developing future leaders in Lakewood is key to making sure that the blessings that have been bestowed upon us from our predecessors continue into the future, so that Lakewood remains a great community to live in...for generations to come.
We have a great team here...and I want to do my part to keep us working well together for the benefit of our community.
I know that I am the first Filipino American and first Asian Pacific American to be a Lakewood City Council Member...and now Mayor.
Lakewood has become very diverse, with residents from many different backgrounds, from all over our country and all over our world.
Lakewood now has a broad ethnic and cultural diversity that closely mirrors
My final goal is to do my part as mayor to nurture those shared values...and to nurture the community cohesion that our residents and City Council have done such a good job at.
I have a personal tagline that I often use, and I think it is fitting here. It reflects the community attitude that I love about Lakewood and that I want to maintain and enhance during my mayoral year:
One
CommUNITY, One Family.
Live, Love, Lakewood.
So I'm ready, excited and super-stoked (as I like to say) to get started with my year working with you and for you as mayor.
Thank you Lakewood!
Sherry Daisey
Treasurer
Mark Dameron
Immediate Past President
Brad Crihfield
Board Members
Travis Jackson
Mike Segura
Deena Henry
Mike Hedges
Glenn Curo
Glen Patrick
Erika Parada
Jonathan Byun
Lakewood Community News
Managing Editor
Marisela Santana
GLCC Director of Business
Development & Member Value
Administrative Assistant
Kyle Henry
The Lakewood Community News is printed once a month and covers the City of Lakewood and surrounding communities, with a strong emphasis on the business community. Both the GLCC President/CEO and Managing Editor have exclusive authority over the content that is published.
For advertising or story inquiries, email us at: lakewoodchamberinfo@gmail.com
Call: (562) 531-9733
For MEMBERSHIP Inquiries, please go to the Greater Lakewood Chamber of Commerce's website, at www.lakewoodchamber.com
YOU CAN ALSO FOLLOW US ON SOCIAL MEDIA
@lakewoodchamberofcommerce
Greater Lakewood Chamber of Commerce
Greater Lakewood Chamber of Commerce 24 Lakewood Center Mall Lakewood, CA 90712
Page 2
Monthly Report: August 2023 Page 2
Mayor's
KEWOOD CHAMBERO COMMERC
CHAMBER
GREATER
Lakewood YMCA receives donation from Lakewood Car Wash
(Cont'd. from Pg. 1)
back to our community."
Mario Vargas, Executive Director of the Lakewood Family YMCA, said that he's looking forward to the new partnership.
"We're very excited to build this partnership between the Chamber and the Lakewood Car Wash to help our families, who otherwise would not have access to the YMCA," Vargas said. "This donation will help with licensed child care, our gymnastics program, our daycamp program, our sports programs, and toward teaching kids how to swim."
The funds will also be used for teens and senior citizens programs at the YMCA.
As a reminder to the Lakewood community, Solache said, "Sometimes you don't realize but when you support your local businesses, you are supporting your community," he added. "When you support local businesses, your contribution helps community partnerships like this one between the YMCA and the Lakewood Car Wash. These are the types of partnerships that help our community."
Shakouri, who is celebrating the Lakewood Car Wash's 10th
year anniversary in Lakewood this year, believes in supporting community organizations and youth programs. Every month, Shakouri dedicates part of his proceeds to local organizations and youth programs in the City of Lakewood.
The Lakewood Car Wash has been a member of the Greater Lakewood Chamber of Commerce for 10 years now. As a small business, said Shakouri, it has always been important to him and to his family to be connected and involved in the community.
"When your community supports you, you have to turn around and support your
community," said Shakouri. "We are happy to be a part of this community and are very grateful for the support that we have received over the years."
Building partnerships between local businesses and organizations like the YMCA, and/or local service clubs, is part of what the Chamber does, said Solache.
"The Chamber is here to empower the community, and to build bridges between businesses and the community that they're serving," he added. "Afterall, we are stronger when we work together and support eachother."
Creative kids and adults can submit designs.
Submit your patriotic postcard design
In celebration of 10 years of Lakewood's 'Thank a Servicemember' program collecting greetings and well-wishes to U.S. military personnel stationed overseas during the holidays, the city is inviting residents of all ages to show their patriotism and city pride by submitting a design for this year's postcard.
To enter the contest, download a template with size specifications to create your design, take a photo of your art and upload it to the online form before Aug. 11.
Get the link to the form and details at www.lakewoodcity. org/TASPostcardContest.
The city will select five designs to showcase on different versions of the commemorative postcards distributed this fall when the Thank a Servicemember campaign launches on Sept. 11.
The Thank a Servicemember annual campaign provides free postcards for residents to write messages of thanks to servicemembers and collects them through December, along with handwritten letters and drawings. All greetings are sent to the nonprofit organization Operation Gratitude for delivery with care packages to U.S. servicemembers overseas.
August 2023 Page 3
The Greater Lakewood Chamber of Commerce is instrumental in building bridges between businesses and community organizations.
Fun places to visit in Lakewood before school starts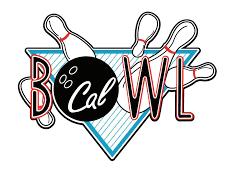 While families are making their way back home from vacationing out of town, let's relax and continue to enjoy some wholesome fun right here in our community. Here are a few suggestions of local fun places to visit before school starts and throughout the year!
Transitional Kindergarten Program
Transitional Kindergarten
(TK) is a FREE full-day program available to all students who turn five between September 2, 2023 and April 2, 2024.
The Transitional Kindergarten program offers students experience in a classroom setting focused on providing academic skills in a developmentally appropriate setting, to better prepare them for Kindergarten and future schooling years as a whole.
TK is available at Craig Williams, Ernie Pyle, Esther Lindstrom, Stephen Foster, Thomas Jefferson, and Washington. Sites are subject to change based on enrollment and additional TK classes may be offered at other locations/sites based on enrollment.
How to help local schools & students
Thanks to generous donations from Lakewood residents and businesses, the Lakewood Education Foundation (LEF) has been able to give grants for hundreds of classroom improvement projects in Lakewood schools since 2003.
This past year, LEF was able to fund 126 classroom projects in schools across Lakewood. In the year ahead, LEF hopes to do more, as our local teachers have a continuing need for classroom resources to help their students thrive.
The generous level of contributions LEF receives in amounts large and small shows the importance that Lakewood residents and businesses
place on our local schools…and the trust they place in LEF to select worthy projects.
LEF is a non-profit group run by Lakewood residents. An annual fireworks stand, October golf tournament, and lots of individual donations raise the annual support funding. After very modest expenses, 100% of donations reach kids in Lakewood classrooms.
Books, technology, reading software,
and educational field trips are among the most popular requests by teachers for classroom grants, which average about $500.
Your support, in any amount, is appreciated. Donation checks should be payable to Lakewood Education Foundation and mailed to the Lakewood Education Foundation, c/o Lakewood City Hall, 5050 Clark Avenue, Lakewood, CA 90712. Or, you can donate securely online at www.lakewoodcity.org/DonateLEF. Donations are tax deductible.
See a video and learn more about LEF at www.lakewoodcity.org/LEFvideo.
Page 4
KidzTown 5925 Carson St. Lakewood (562) 420-7529 The Rinks 3975 Pixie Ave. Lakewood (562) 429-1805 Starlight Cinemas 5200 Faculty Ave. Lakewood starlightcinemas.com Lakewood Center 500 Lakewood Center Mall Lakewood (562) 531-6707 Lakewood Equestrian Center 11369 E. Carson St. Lakewood (562) 281-9024 Cal Bowl 2500 E. Carson St. Lakewood (562) 421-8448
Back to School Safety
As schools in Lakewood welcome students back to the classroom for the new school year in August, it's important for parents to spend time and review a safe route for getting their children to school.
Safety tips for children and teens:
• Always stop, look all four ways and listen before crossing the street.
• Always wait for a crossing guard to control traffic before starting to cross the street.
• Cross the street only at corners and crosswalks, not between parked cars.
• Eyes up and phones down; be attentive when walking to avoid falling or walking into intersections.
• Bicycles must be ridden on the right side of the road, in the direction of traffic.
2023 school start dates
Bellflower USD – Aug. 10
ABC USD – Aug. 14 (Aug. 11 for Carmenita, Fedde, Haskell, Ross and Tetzlaff MS, 7th grade students only)
Paramount USD – Aug. 16 Long Beach USD – Aug. 30
Bicyclists must also follow the same rules of the road as motorists.
• Wear a secure-fitting, safety-approved helmet when riding a bicycle, skateboard, scooter or skates. It's for your safety…and it's the law for children under 18!
Safe Schools
Conference
Safety tips for drivers:
• Do not let your children exit a car on the traffic side of your vehicle. Be aware that drivers can be cited for unsafely loading or unloading children near schools.
• Reduce vehicle speed to 25 mph or slower when driving in school zones.
• Watch for crossing guards at crosswalks within school zones. Come to a complete stop while the crossing guard has their stop sign displayed and until all pedestrians have exited the crosswalk.
• Pass a bicyclist as you would a slow-moving vehicle. Pass with caution, and only when safe. Do not squeeze the bicyclist off the road. By law, you must allow clearance of at least 3' when passing a bicyclist. If less is available, drivers must slow down before passing.
• Look carefully for bicyclists before opening doors next to moving traffic.
• Do not overtake a bicyclist just before making a turn. Merge first, then turn.
libraries offer fun activities
Angelo M. Iacoboni Library 4990 Clark Ave., Lakewood, CA 90712 (562) 866-1777
Smarty Pants Storytime
Wed, Aug 02, 12:00pm12:30pm
Let's get ready for school!
Enjoy books, songs, rhymes, and movement while learning school readiness skills and having fun. For ages 3 - 5 with their parent or caregiver.
Baby Band Practice
Thu, Aug 03, 10:00am - 10:30am
Build your child's preliteracy, social skills and motor skills through song and rhyme! For ages 0 - 24 months and their caregivers.
Mini Biodome
Tue, Aug 08, 4:00pm - 5:00pm
A biodome is a contained sustainable environment with enough resources for organisms to survive. Let's build our own mini biodome and learn about the water cycle. For teens ages 13 – 17.
We are now accepting applications for the 2023 2024 school year.
Please call the school office at (562) 634 6310 if you are interested in enrollment or a campus tour.
Small Class Sizes
Stem Lab
Spanish, Music, PE
Christ Centered Curriculum
Financial Aid Available
August 2023 Page 5
A group of dedicated professionals from BUSD attended the 14th annual Safe Schools Conference held July 12-14, 2023. Our staff learned about critical school issues and strategies on how to address them. The topics discussed included Bullying & Cyberbully Prevention, Drug Trends, Mental Health, Online Safety, PBIS, and Threat Assessment. In addition, the conference discussed the direct link between school safety, learning, attendance, and test scores.
MUST REGISTER TO PARTICIPATE
3601 St. Pancratius Place Lakewood, CA 90712 www.stpanschool.org
Voted Lakewood's Best Elementary School!
National Night Out
Celebrate August 1
Join the City of Lakewood, the Lakewood Sheriff's Station, L.A. County Fire Department and your Lakewood neighbors in celebrating National Night Out on Tuesday, Aug. 1 from 7 to 8:30 p.m. in Mayfair Park's north parking lot.
Enjoy an evening of family friendly fun, including games, bounce houses,
a display of emergency vehicles and more!
National Night Out is an annual community-building event designed to take a stand against crime and build good relationships among residents, public safety personnel, and fire department professionals to strengthen communities.
August 2023 Page 6
M A Y F A I R P A R K E C I T Y O F L A K E W O O D P R O U D L Y H O S T S G A M E S F I R E T R U C K S J U M P E R S S H E R I F F V E H I C L E S
Chamber, F&M Bank, City Celebrate Service Clubs
In honor of August 17th's National Non-Profit Day, the Greater Lakewood Chamber of Commerce, F&M Bank and the City of Lakewood have joined forces to Celebrate Lakewood's Service Clubs.
Hosted by Farmers & Merchants Bank, on August 10, from 5:30 to 8 p.m. at the F&M Bank's event center, in collaboration with the City of Lakewood, the Chamber's August Mixer will pay tribute to 15 of the City's non-profit organizations, also known as local service clubs that are dedicated to the empowerment and betterment of the City of Lakewood.
The idea was spearheaded by GLCC Vice Chair Joanie Dixson, who is also First Vice President of F&M Bank. Dixson is also a member of the Soroptimists Club and serves on the LakewoodYMCA Board.
"Like the Rotary Club's motto, 'Service Above Self,' is one of F&M's core values, too," Dixson said. "We don't just believe it, we live it," she said.
"It is our honor to celebrate the people and the clubs, who volunteer their time to enhance the community by putting service before themselves. This is our way of giving back to all of the volunteers who make Lakewood a wonderful family."
GLCC President & CEO Jose Solache said that the Chamber is "Excited" about the August Mixer.
"This month's mixer will be the first to honor our service clubs, and give us, the business community, an opportunity to thank and celebrate the
important work that our nonprofits do in our community," said Solache. "Non-profits give back every single day; there is a lot of truth to the saying that time is the most valuable thing you can give someone. It will be our honor to celebrate and recognize local non-profits for their work and their time."
Personal invites were sent out to 15 of the City of Lakewood's most active nonprofits. Each Service Club will be recognized by the Chamber, the City of Lakewood and by Assemblyman Anthony Rendon's office.
OF COMMERCE
Page 7 August 2023
Meet Some of Our Members LA's Finest Barbershop 4172 Woodruff Ave. Lakewood, CA 90713 5:30 p.m. to 8 p.m. In honor of August's National Non-Profit Day, the Greater Lakewood Chamber of Commerce, in Partnership with F&M Bank and the City of Lakewood, join forces to CELEBRATE and THANK local non-profits for their SERVICE TO THE COMMUNITY! For Greater Lakewood Chamber of Commerce Membership Inquiries, call (562) 531-9733 Farmers & Merchants Bank 4909 Lakewood Blvd., Lakewood, CA 90712 Greater Lakewood CHAMBER OF COMMERCE GREATER LAK CHAMBER OF CO Thursday, August 10, 2023 Greater Lakewood CHAMBER OF COMMERCE GREATER LAKEWOOD CHAMBER OF COMMERCE A
Of Lakewood
Clubs AUGUST MIXER
Celebration
Service
GREATER LAKEWOOD CHAMBER
Cancer Society (800) 227-2345 Starlight Cinemas 5200 Faculty Ave. Lakewood, CA 90712
Cakes, Cobbler & Fried Chicken 5574 South St., Lakewood, CA 90713 SAVE THE DATE: GRAND OPENING SCHEDULED FOR AUGUST 17 TWO NEIGHBORING BUSINESSES
Lipsmacking Cupcakes & Smakk'd Refreshers 5253 Paramount Blvd. Lakewood, CA 90712 SAVE THE DATE: Customer Appreciation Day with R Kitchen SUNDAY, AUGUST 6 2 TO 6 P.M. Carissa Carner Leadership Coach www.leadershipwithcarissa.com Cassidy's Corner 11132 Del Amo Blvd., Lakewood, CA 90715 La De Da Salon 2915 N. Bellflower Blvd., Long Beach, CA 90815
Greater Chamber of Commerce Vice Chair Joanie Dixson and Chair David Arrellano made sure to distribute the August Mixer flier at the Chamber's July Mixer, which was hosted by the Seahawk Cocktail Lounge.
American
Patty's
Coco's
August 2023 Page 8 See Registration Form on Page 15
1998 1999
Dan Smith has entered FunKist in car shows for 21 years. His orange 1933 Ford 3-Window Coupe street rod is a favorite at car shows near and far and his home office is covered in plaques, trophies and awards for his prized classic car.
The thing is, said Smith during an interview at his home in Lakewood, "I've never entered my cars into car shows for awards, I don't think any of us do it for awards, we do it for the comaraderie."
Car enthusiasts who participate regularly in car shows all know each other, said Smith, "We're like a car show community - everyone knows everyone and we look forward to seeing each other at car shows, they're like family reunions for us."
A resident of Lakewood for 40 years, Smith's FunKist was named Best of Show at the 2022 Summer Stampede Car Show. Every year, the Best of Show winner is showcased on all of the following year's car show marketing materials. Smith has also brought FunKist out to a few community events in Lakewood.
"Lakewood is loved for its community events, but it's also known for its car shows. People love their car shows, well let me correct that, us old guys, we love
our car shows. I can say that because I'm an old guy," Smith said with a smile. "We're part of the 'old guys rule club.' The truth is that we're all looking to up and coming generations to continue the car show legacy."
Smith and his wife have lived and raised their family here in Lakewood. Their son lives in Lakewood as well. "I love everything about Lakewood," said Smith. "But most of all I love that we still have the Summer Stampede after all these years. I look forward to this car show every year, so it was an honor to hear that my car would represent the 25th anniversary of the Summer Stampede. Maybe I might be a little biased but I have to say that this year's marketing materials for the car show are beautiful."
Smith said that he's loved classic cars and car shows his whole life, but FunKist is the first car that he's ever entered in car shows. FunKist has won over 50 awards in the last 21 years. "Going to car shows is a hobby," he said. "For us car enthusiasts they're a lot of fun. Of course, the cars are what get all of the attention, but we get to see each other - when I say we, I mean hundreds of people who have a common interest and who have known
FOR THE 25TH Summer Stampede Here are the first five editions of the LCN announcing the GLCC's Summer Stampede! 2000 2001 2002
eachother for years. Going to car shows are a lifelong hobby and they carry a lot of history."
So what do car enthusiasts talk about when they get together at car shows, "We talk about cars," Smith said. "We could talk for hours about our cars, about other people's cars, about car shows, about the history of the car, about cars in history, historical facts about cars, we invite each other to other car shows, and anything else we can think of about cars."
Sadly, Smith said, car show enthusiasts also talk about some of today's cars, and today's hot rods. "Kids nowadays love horsepower," he said. "Kids love their cars, and then you have the folks who love their electric cars. It's sad to admit, but there are very few of us left who love the classics as much as I do."
As a car show enthusiast, Smith said that he will travel far for a car show. Not all car shows are the same, but the people usually are. "That's my favorite part," said Smith. "Car shows bring the community together for a day of wholesome fun, music, good food and your neighbors. We can be at other events and never mention cars or car shows, but when you catch us at car shows, for sure, we're talking about cars."
Page 9 August 2023
OF CARS H A P P Y ANNIVERSARY Summer FunKist & Fortunate Son at the Park
Transit options in Lakewood
August 2023 Page 10 Cool down at two of Lakewood's libraries
has several cooling centers available for residents affected by the extreme heat anticipated for this month. You can visit them during normal operating hours (call for details).
Park, 21420 Pioneer Blvd. 562-865-1717 Burns Community Center, 5510 Clark Ave. 562-925-7512 Mayfair Park, 5720 Clark Ave. 562-866-4776
Senior Center, 5220 Oliva Ave. 562-630-6141
you plan to visit, bring your own entertainment such as books, magazines and cellular-enabled mobile devices, as TVs and Wi-Fi are not available at these parks. Cooling Centers in Lakewood help beat the heat Angelo M. Iacoboni Library 4990 Clark Avenue 562-866-1777 Hours: Tuesday-Wednesday 12 to 8 p.m. Thursday-Saturday 10 a.m. to 6 p.m. Closed Sunday and Monday George Nye Jr. Library 6600 Del Amo Blvd. 562-421-8497 Hours: Monday 10 a.m. to 6 p.m Tuesday-Wednesday 12 to 8 p.m. Thursday-Friday 10 a.m. to 6 p.m. Closed Saturday and Sunday Visit Us anytime at: www.ApplesTeam. KATHY "APPLES" Berkshire Hathaway H.S.C.P Call or Text (562) 884-1863 Email Kathy at kathyapples@gmail.com Join us for our monthly "In Person COFFEE CHAT" on Saturday, August 12, 2023. Join us at Granny's Donuts, 5550 Woodruff Ave from 9:00 a.m. to 10:00 a.m. and enjoy FREE COFFEE and GOODIES! "Like" us on 6061 Blackthorne Ave. Lakewood 3 Bedrooms, 2 Baths, Den and Bonus Room Lots of Upgrades $815,000 New Beach Bungalow Just Listed! 3 Bedrooms, 2 Baths ▪ Lots of Upgrades! Walk to beach, parks, golf course, etc. sold sold $1,075,000 Thinking of Selling this Year? Call or text for a quick and free Home Value Report in Today's Changing Market (562) 884-1863
Lakewood
Bloomfield
Weingart
If
Every summer, the City of Lakewood produces a Transit Guide to give residents updated information on bus, metro rail, bike and other options for commuting without driving. The guide also includes information about Lakewood's free DASH transit bus for seniors and disabled residents. In the Transit Guide, you'll also read about everything Metro and Long Beach Transit are doing to continue to ensure the safety of passengers and operators as the post-pandemic health guidelines evolve. This year's new Lakewood Transit Guide is available at www.lakewoodcity.org/ Transit or by calling city staff at 562-866-9771, ext. 2140.
August 2023 Page 11 Lakewood Blvd. & Del Amo Blvd. ShopLakewoodCenter.com STARLIGHT CINEMA CARTERS CLEARANCE SBARRO CHALICE COLLECTABLES ASHIKA KONEKO KAFE SWISH STUDIOS NATHALIE ESSENCE OF BEAUTY + MORE GET READY to walk on sunshine LAK-23125 A1 August Community News Ad.indd 1 7/14/23 9:36 AM
Summer City Spotlight
Adult Softball and Volleytennis
Registration for Lakewood's Adult Softball and Volleytennis fall league will take place Aug. 7-25.
Softball leagues are offered on Wednesday, Thursday and Friday evenings, and on Sunday mornings and afternoons. Volleytennis plays Monday evenings. All ability levels are encouraged. Team registration is available online at www. lakewoodcity.org/ecatalog, under activities-sports league. Registration packets including fees and further information are available now at www. lakewoodcity.org/sports or by calling 562-866-9771, ext. 2408.
Kids have no reason to be bored this summer
Exciting youth and family opportunities are happening this summer in Lakewood. For daily activities, check out the Summer Recreation Catalog at www.lakewoodcity.org/Catalog or call Lakewood's Recreation and Community Services Department at 562-866-9771, ext. 2408. Here are just a few examples:
 On Friday, Aug. 4, parents get a much-needed break with Parents Night Out, Kids Night In. Bring the kids to the
Lakewood Youth Center from 6 to 10 p.m. and the highly qualified Youth Center staff will supervise your children while parents enjoy a night off. Kids will enjoy pizza, snacks, games and more! Pre-registration is required and the cost is $5 per child. For ages 3 and older (children must be potty trained). Go to www. lakewoodcity.org/ecatalog to register using class #25450.
 Themed family swim nights are offered each Friday from 6:45 to 8:15 p.m. at McCormick Pool for a cost of $3 per Lakewood resident and $5 per non-resident.
Adult ID with proof of residency required.
July 28 – School Supply Splash
Aug. 4 – Grandparents
Appreciation Day
Aug. 11 – Popsicle Pool Party
Aug. 18 – Float with Friends
Aug. 25 – Back to School Swim
Visit www.lakewoodcity.org/ catalog for more information.
 Bring the entire family out to enjoy an evening of free family fun and movie entertainment with Movie Night Under the Stars featuring "The Super Mario Bros. Movie" at San Martin Park on Friday, Aug. 18. The event area opens at 7 p.m. with the feature beginning at 8:15 p.m. Guests can bring chairs and
a picnic dinner. Sorry, no pets or alcohol allowed at the park.
Play at Palms- Community BBQ
Bring the entire family out to Palms Park, 12305 207th St., for the free Community BBQ, on Friday, Aug. 11 from 6 to 9 p.m. Participants can enjoy free food (while supplies last), fun games, contests, and other attractions. Vendors and giveaways will be on site as well. For more information visit www. lakewoodcity.org/playatpalms.
Swimming continues at McCormick Pool
Daily open recreational swimming at McCormick Pool takes place through Aug. 27, with sessions from 1 to 2:30 p.m. and 2:45 to 4:15 p.m. Fees are $1 for residents ages 17 and under, $1.50 for adult residents (age 18+), and $2 for nonresidents ages 17 and under and $3 for non-resident adults.
Lessons are also available through the month of August. For details go to www.lakewoodcity. org/aquatics or call McCormick Pool at 562421-3343. Register online at www.lakewoodcity.org/ecatalog.
Aqua Zumba classes take place from 6:40 to 7:30 p.m.
on Mondays or Wednesdays at McCormick Pool and Shallow
Water Aerobics class will be held 7:40 to 8:30 p.m. on Tuesdays and Thursdays. Get details and sign up at www.lakewoodcity. org/ecatalog.
Wading pools for ages 3 to 7 will be open on various days from 11 a.m. to 4 p.m. through Aug. 27.
The wading pool at Palms Park is ADA accessible and is also open daily. Visit www. lakewoodcity.org/ aquatics to view the wading pool schedule.
Youth Sports sign-ups at ALL city parks
The award-winning Lakewood Youth Sports (LYS) program is offering Flag Football and Volleyball/Volleytennis this fall. Online registration will take place Aug. 5-19 at www.lakewoodcity. org/ecatalog. Simply click on the "activities" tab, then follow the link for "sports league."
Players must bring a birth certificate prior to their first practice. There is no fee for Lakewood residents. Nonresident registrations include a $20 registration fee.
The Flag Football program will offer three divisions. The Competitive Division is for youth ages 8-17.
The Rookie Division, for ages 4-5, offers boys and girls a fun introduction to flag football
fundamentals using a Nerf football and modified rules for fun with minimal competition.
The Smurf Division, for ages 6-7, offers boys and girls a noncompetitive league that will help transition from Smurf to competitive play.
The Volleytennis program is a fast-moving game played like volleyball with a modified format, and will be offered for ages 8-9. Volleyball will be offered for participants ages 1017. Players will be assigned to park teams for league play and city championships.
Teams will practice and play on weekday evenings and Saturday mornings. Practices can begin the week of Sept. 5, while league games will be played Sept. 23-Nov. 11. Playoffs will conclude by Nov. 18.
Tot Lot registration coming up
Tot Lot is a parent cooperative program for 2-5 year olds and takes place during the school year.
Registration for the program will be held on Aug. 4, between 9:30 and 11:30 a.m. atDel Valle and Mayfair Parks. Tot Lots meet Monday - Friday, 9:30 to 11:30 a.m. in the fenced, preschool play area of the two parks. Parents are responsible (Cont'd. on Pg. 14)
August 2023 Page 12
GREATER LAKEWOOD CHAMBER OF COMMERCE Lakewood Family Community, Music, Food, Craft & Dessert Vendors Markets Fridays 5 p.m. to 9 p.m. Saturdays 2 p.m. to 6 p.m. Saturdays 2 p.m. to 6 p.m. Fridays 5 p.m. to 9 p.m. Lakewood Center Mall Candlewood St. & Lakewood Blvd. Parking lot adjacent to El Torito Starting August 11th TOTHEPUBLIC
Resident reports of illegal fireworks down this July 4th
Ateam of 17 Deputy Sheriffs and 13 civilian Community Safety Officers and support staff patrolled and monitored Lakewood neighborhoods on the night of July 4, responding to calls about illegal fireworks and issuing 50 citations that can run up to $2,000 or more.
The Lakewood law enforcement team responded to 110 calls from residents about illegal fireworks on July 4. That compares to 126 calls last year, and 187 calls in 2021. This was a 12% reduction in calls from 2022 and a 41% reduction from 2021. (Some incidents generate multiple calls, so each call does not necessarily equal a single incident. Also, Deputies must witness fireworks being used in order to issue citations.)
There was also one house fire in Lakewood due to fireworks. Fortunately, it was extinguished quickly before it could spread and the damage was minimized,
Marijuana dispensary opening in Long Beach (near Lakewood)
estimated at under $4,000. In previous years, a Lakewood home suffered major fire damage from a skyrocket that landed on their roof.
"We know there was still a lot of illegal fireworks use," said City Manager Thaddeus McCormack. "But I hope Lakewood residents appreciate the amount of effort that their city puts into battling the use of illegal fireworks and keeping it from being even worse. I want to thank the residents who took the time to call in about illegal fireworks use or used the Lakewood Connect App…and thank all the Deputy Sheriffs and public safety staff who worked hard over the July 4th period."
Lakewood is known throughout Southern California as a city that takes strong action and does everything it can to deter and reduce the use of illegal fireworks.
The City of Lakewood does not allow marijuana dispensaries to locate in the city. However, Long Beach does allow them, and a new one is nearing completion on the south side of Del Amo Blvd. just west of Bellflower Blvd. in the Lakewood Village neighborhood of Long Beach. The City of Lakewood has no permitting or zoning control over Long Beach's decision to allow that dispensary to open.
"Haven" is the name of the Long Beach dispensary. "On the bright side, Haven's building appears to be well designed," said Lakewood City Manager Thaddeus McCormack, "and it is an established company with six existing stores and seven more being developed. Keeping in mind that Haven is in Long Beach and not Lakewood, they do publicize their intention to be a good neighbor in the community and to donate
funds to community causes. Haven is also known as a company that takes extra steps for security and public safety, which is a high priority for our city."
The City of Lakewood will be monitoring safety and other issues with the new dispensary after its expected opening in August, according
to McCormack, and will communicate any concerns to Long Beach officials.
It is possible that Haven will advertise its new store as being in "Lakewood" because it is located in the Lakewood Village area of Long Beach. The City of Lakewood has no control over that advertising decision by the company.
April 2023 PagePage1113 August 2023
The bridges of Rynerson Park to be reinstalled in September
Rynerson Park in Lakewood has three bridges that cross over the flood control channel in the middle of the park. The bridges are key for providing access to many areas of the park.
The north and south bridges needed structural refabrication to extend their useful life, but new bridges would have been very expensive to purchase and install.
City staff found a company that does bridge refabrications for a fraction of the cost of new bridges, and is well-respected with good reviews from other customers.
The north and south bridges of the park were removed in midJuly and sent to an off-site facility for the refabrication. They are expected to be reinstalled by the end of September. During that time, the central ADA-accessible bridge of the park will remain in place and provide park access from Studebaker Rd., in addition to the main driveway.
City Spotlight
(Cont'd. from Pg. 12)
for each Tot Lot's operation, and members select activities and excursions.
Up-to-date immunization cards, including mandatory TB tests (for adults) and proof of age, are required at the time of registration. The registration fee is $60 for residents and $70 for non-residents. Members may register an additional child for $40. Insurance is $10 per person and is required for each participating child and volunteer worker. For more information, call 562-866-9771, ext. 2408.
Fall/Winter Recreation Registration Begins
The 2023 Fall/Winter Recreation Catalog will be featured online on Thursday, Aug. 31, with residents receiving postcards directing them to the website. Additionally, a limited number of hard copies of the catalog will be available for pick up at Lakewood parks, community centers, and Lakewood City Hall.
The new catalog is packed full of fun programs and activities to make life better for all ages. Residents can register for classes and programs online starting Aug. 31 at www.lakewoodcity.org/ ecatalog, or by calling City Hall at 562-8669771, ext. 2408.
Over 500 classes will be offered, with many old favorites and lots of new classes. Fall recreation programs will begin on Monday, Sept. 25 and run through Jan. 2024.
Concerts in the Park Series Finale Aug. 3
Lakewood's popular summer concert series wraps up on Thursday, Aug. 3 at Del Valle Park from 6:30 to 8 p.m. with OC Groove playing R&B, blues and funk.
Visiting gourmet food trucks offer different foodie-fun each evening including specialty tacos, burgers, sandwiches, BBQ and sweet desserts. A percentage
of the proceeds benefit local community groups.
Bring your picnic blanket and low-back chairs and dine with your friends and neighbors while listening to great sounds.
Please remember that dogs, alcohol and barbeques are not allowed at Lakewood parks. Concerts in the Park are solely supported by generous area businesses and concert patrons. For more information on sponsors and the tasty food trucks and food concessionaires, call 562-8669771, ext. 2408 or go to www. lakewoodcity.org/concerts.
LIFE INSURANCE
Page 14 August 2023
Two of the park's bridges were in need of repairs.
August 2023 Page 15
GREATER LAKEWOOD CHAMBER OF COMMERCE PO BOX 160 - LAKEWOOD, CA 90714-0160
August 2023 Page 16