2022FALL
The 45 different awards are split into not only Pencils and Brushes, but also into different categories based on age range, to ensure all kinds of chil dren's books are honoured. These books serve as an inspiration to children and caretakers during the year. Originally Dutch creators who've received a Silver award, are thereafter in contention for the single Golden Pencil and Golden Brush, awarded later in the year at the start of the much-celebrated Children's Book Week. Translated books can also be honoured, by receiv ing a Bronze or Silver Pencil or Brush.
DUTCH CHILDREN'S BOOK PRIZES
The Max Velthuis Award is a prestigious award presented to a children's book creator for their entire body of work only once every three years. Every three years, a much-respected author is also awarded a prize for their body of work, Theo Thijssen Award. The winners are decided by the literary foundation P.C. Hooft-award for Literature, who also judges the contenders for the yearly P.C. Hooft Award. Along with all due honours, the winners receive a grand prize of €60.000 to further their contribution the the literary world. Some winners of these three prizes are Gottmer-creators, including Thé Tjong Khing, Bibi Dumon Tak, Paul Biegel, Daan Remmerts de Vries, Ted van Lieshout, Sylvia Weve and Philip Hopman, who was the last to receive it, in 2022.
The Woutertje Pieterse Prize is awarded annually to the best Dutch children's book released in the previous year, judging both text and illustrations. The jury comprises literary critics. When you see this icon, the book has been awarded with a prize.
The prizes for the best children's books are awarded each year by a jury made up of professionals in the branch. The Bronze , Silver or Gold Pencils and Brushes are the Netherlands' most prestigious children's awards. The Pencils are awarded to authors whilst Brushes go to illustrators, and the creators can be originally Dutch or international. In 2022, the Bronze Brush and Pencil were introduced; formerly, these were Flag & Pennants. Whereas the Flag & Pennants were more so meant to highlight the runners-up, the Bronze Pencils and Brushes are meant to hon our the achievement of other talented authors and artists in their own right.
• Gottmer – Picture books, juvenile fiction and non-fiction
• Big Balloon - Character licences • Becht – Cookery & lifestyle • Altamira – Body, mind & spirit
Noa Tims, junior commissioning editor children's books Enjoy the new selection of books presented in this new rights list, do not hesitate to ask for material on a title or author. All requests can be sent to s.duijvestijn@gottmer.nl
Ingrid van der Mooren, commissioning editor children's books
WHAT WE DO The group presents various imprints:
Henrieke Korten, commissioning editor picture books
Carine van Wijk, publishing director Gottmer Publishing Group
GOTTMER CHILDREN'S BOOKS Gottmer Publishing Group is the leading independent children's books publisher of the Netherlands. We publish around 60 picture books and children's books every year, all much-loved and hand-picked by our small but experienced children's books team, from quirky and heart-warming picture books to bestselling fiction and engaging non-fiction. Gottmer is the Dutch publishing partner for an impressive list of international authors. Eric Carle, Helen Oxenbury, Oliver Dunrea, John Green, Liz Pichon, John Flanagan, Axel Scheffler. All authors who stand shoulder to shoulder with their equally well-loved Dutch counterparts in Gottmer's diverse and varied children's list.
• Hollandia – Nautic books
• Dominicus – Travelling guides
GOTTMER CHILDREN'S BOOKS TEAM
More than 80 years later, the company has grown into the biggest independent publishing group in the Netherlands and Flanders. The company presents a wide range of publications in various media, focusing on children with Gottmer children's books and Big Balloon on the one side and serving adults with Becht (cookery), Altamira (BMS) Dominicus (traveling) and Hollandia & Sailing (nautic) on the other.
WHO WE ARE Gottmer Publishing Group was established in 1938 by printer Jan Hendrik Gottmer.
More information about the individual imprints can be found at www.gottmer.nl
Marieke Spaans, publisher Gottmer Picture Books Marleen Louter, publisher Gottmer Children's Books
Marjet Huiberts © 2020 illustraties Milja Praagman © 2020 voor deze uitgave: Uitgeverij J.H. Gottmer H.J.W. Becht BV, Postbus 317, 2000 AH Haarlem e-mail: info@gottmer.nl Vormgeving omslag: Studio Boven, Delft Vormgeving binnenwerk: Studio Swanink, SamenHaarlemmet Ebbie leren jonge kinderen hun woordenschat uit te breiden.
verstoppertjespeelt Marjet Huiberts en Milja Praagman
PraagmanMiljaenHuibertsMarjet www.gottmer.nl ~<(st!m&=hhdhig< Ebbie het aapje wil een spelletje doen. Verstoppertje! Maar waar in huis moet Ebbie gaan zitten? Lees maar ©mee!2020tekst
PraagmanMiljaenHuibertsMarjet z speenonderwww.gottmer.nl ~<(st!m&=hhcbif< Ebbie het aapje wil praten. Maar hij heeft een speen in zijn mond. Gaat Ebbie de speen wegdoen? Lees maar mee! © 2020 illustraties Milja Praagman © 2020 voor deze uitgave: Uitgeverij J.H. Gottmer H.J.W. Becht BV, e-mail: info@gottmer.nl Vormgeving omslag: Studio Boven, Delft Vormgeving binnenwerk: Studio Swanink, SamenHaarlemmet Ebbie leren jonge kinderen hun woordenschat uit te breiden. zonder speen Marjet Huiberts en Milja Praagman
Playing outside is fun, even on rainy days! Other Ebbies: • A Sink Full of Ebby • Ebby Plays Hide and Seek • Ebby Doesn't Need a Dummy Rights sold: Vietnam Look, Ebby, a toadstool! Yes, isn't it beautiful? All red with white dots. Could a gnome live there? Ebby doesn't see a gnome. Just a big black spider. Hi there, spider! When will the gnome be home? in de wasbak Marjet Huiberts en Milja PraagmanPraagmanMiljaenHuibertsMarjet wasbakdeinwww.gottmer.nl ~<(st!m&=hhbjbb< Ebbie het aapje is vies. Maar hij wil niet in bad! Hoe moet Ebbie dan schoon worden? Lees maar mee! © 2019 tekst Marjet Huiberts © 2019 illustraties Milja Praagman © 2019 voor deze uitgave: Gottmer UItgevers Groep BV, Haarlem Vormgeving omslag: Studio Boven, Delft Vormgeving binnenwerk: Studio Swanink, SamenHaarlemmet Ebbie leren jonge kinderen hun woordenschat uit te breiden.
verstoppertjespeelt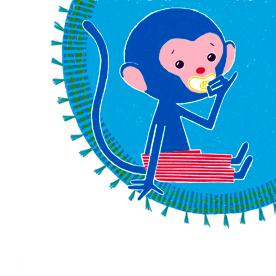 Ebby puts on his yellow wellies and goes to play outside. Don't forget the colourful umbrella! In this adorable board book for toddlers, little readers come across loads of new concepts to learn about, such as colours, weather and the playground. A perfect opportunity to learn new words. Marjet Huiberts is a celebrated Dutch author who created a unique dialogue-based story for the littlest children. The short sentences are a conversation between Ebby and the narrator, making them both educational and interactive, inviting story-telling and opportunities to learn new words and concepts. The illustrations by prize-winning Milja Praagman are not only eye-catching because of her unique and graphic style, but also because of the print in 5 pms colours: making Ebby a truly striking a memorable character for the youngest readers. 'A Trouw, Bas Maliepaard
Ebby under an umbrella Marjet Huiberts & Milja Praagman (ill.) It's a very rainy day, but why should that mean you should stay inside?
Board Books Original title: Ebbie onder de paraplu 18 x 18 cm 26 Age:SeptemberBoardpagesBook20222+ English translationsampleavailable
exampleprimeofasuccesfulboardbook'
A story told entirely through emotions and feelings
Other books by Joukje Akveld: Whose Car is That? Whose House is That? Whose Tail is That? Rights sold: China, Spain
Band 175 (inclusief 12 mm kneep) 176 mm; rug 23 mm; 15 mm overvul
•
joukje akveld & philip hopman van wie is die auto?
www.gottmer.nl©2017conceptJoukjeAkveld2017illustratiesMartijnvanderLindenVormgeving:steeflieftingVoordezeuitgave:©2017GottmerUitgeversGroepBVPostbus317,2000AHHaarlem(e-mail:info@gottmer.nl)ISBN978902576712NUR271Derdedruk2020 sok?dieiswievanauto?dieiswievanhuis?datiswievanhoed?dieiswievanook:Lees
lindendervanmartijn&akveldjoukjestaart?dieiswievan
haeringenvanannemarie&akveldjoukjehuis?datiswievan
The
www.gottmer.nl©2016conceptJoukjeAkveld2016illustratiesAnnemarievanHaeringenVormgeving:steeflieftingVoordezeuitgave:©2016GottmerUitgeversGroepBVPostbus317,2000AHHaarlem(e-mail:post@gottmer.nl)ISBN978902575967NUR271
hopmanphilip&akveldjoukjeauto?dieiswievan
Who could've thought a single ball could be the source of so many feelings? You might be jealous when others have a ball to play with, or surprised when you get one for your birthday. You could be proud when you kick it hard, and oops… startled when it bounces through a window. Joukje Akveld , price winning children's author, uses these everyday emotions to tell toddlers a small adventure story of anger and worry, but also of happiness and love. Myriam Berenschot makes the emotions pop off the page along with the loveable toddler and their ball.
& Myriam Berenschot (ill.)
joukje akveld & martijn van der linden van wie is die staart?
Board Books Original title: De bal 19 x 19 cm 20 Age:SeptemberBoardpagesBook20222+ English translationsampleavailable
•
JoukjeBallAkveld
•
joukje akveld & annemarie van haeringen van wie is dat huis?
Band 175 (inclusief 12 mm kneep) x 176 mm; rug 23 mm; 15 mm overvul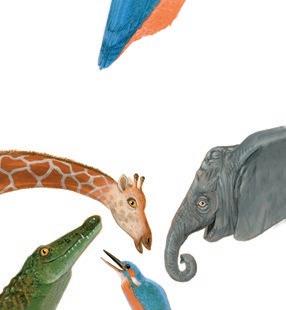 Be different: be yourself It's fun to be different! Being yourself is wonderful
Bas Kleinhout
Laila is not like the other ladybirds; she has no dots. Not a single one! And you can't be a ladybird without dots. Right? But then, a colourful dung beetle shows her she can be her creative self. Sometimes it can be fun to be a little different. That's what Laila discovers in Laila the Ladybird by Bas Kleinhout . Bas is a designer, art director and illustrator, and Laila is his picture book debut.
The story is heart-warming and funny, and has a beautiful message about creativity and being who you are. Even if it is something new every day. With simple shapes in earthy tones and bright red, Bas knows just how the create a very expressive character. Little Laila learns a lot about herself and as a reader you will immediately embrace her. Rights sold: Germany
Picture Books Original title: Laila lieveheersbeestjehet 25,3 x 25,3 cm 36 Hardcoverpages Picture Book May 2022 Age: 3+ English translationsampleavailable Laila the Ladybird
debut!Picturebook
and the Hungry Tiger Anansi the Spider Stronger Than Elephant
Iven Cudogham & Moldybyrd Studio (ill.) Anansi the spider is the main character of numer ous West-African, Surinamese and Caribbean folk tales, which have been told through generations for centuries. His adventures are life lessons in dis guise, always with a clever and satisfying ending. Iven Cudogham is a multitalented tv presenter who dreams of seeing his version of Anansi the quick-witted spider in as many iterations as possible, and he is well underway! Besides the successful series, already containing four books, Anansi will shine on the big screen and is currently already on the small screen. The TV-animation has been selected for the Golden Calves, the most prestigious accolades within the Dutch audiovisual sector. In 2023, Anansi will appear on stage. Lots of varied merchandise is also available.
Picture Books 25 x 26 cm 36 Hardcoverpages Picture book October 2022 Age: 3+ English translationsampleavailable
Cultural heritage in a packagecontemporary Anansi the Spider
The fourth book in a series about the famous mischievous spider
Iven Cudogham & Moldybyrd Studio (ill.) It's Kofi's birthday, and Anansi wants to give his son a treat. Kofi loves devilled eggs, so Anansi sets out to where Rooster and the chickens live to get some eggs. But when he arrives, he finds and empty coop and Rooster in tears. His chickens are gone! The king and his guards have kidnapped them, because the king wants unlimited eggs, all to himself. But no one thinks of clever plans like Anansi, and of course he won't let anyone, not even someone as powerful as the king, get away with this!
Picture Books Original title: Anansi de spin en de eieren voor de koning 25 x 26 cm 36 Hardcoverpages Picture book English translationsampleavailable Anansi the Spider and the King's Chickens
What happens when a loved one dies
Bird is AreReally?deadyousure he isn't asleep? He's not asleep! On your back + legs in the air = dead. Bird is dead. Yesterday he was alive. Some of the other birds cry a little. And that's alright. Crying together can be nice. Then it's time to give Bird a funeral. All of Bird's friends and even some of the birds who didn't like him that much are helping. They dig a grave. They speak lovely words. They sing a song. They miss him a lot, and cry some more. And after? Tea and worms. Or cake, if you don't like worms.
Picture Books Original title: Vogel is dood 25 x 25 cm 32 Hardcoverpages Picture book October 2022 Age: 4+ English translationsampleavailable • The •owneveryillustrationuniquestylegivesbirditsdistinctivecharacterDiscussesthecoreissuesofadeathwithempathyandwarmth
Bird is Dead
Tiny Fisscher and Herma Starreveld work together to shed light on every aspect of the death of a loved one, with surprising warmth, humour and honesty. Bird is Dead shows curious kids what happens when someone dies and offers both child and reader a way to talk about this topic on their own terms.
Tiny Fisscher & Herma Starreveld (ill.)
180,000 copies of Coco sold in the Netherlands and Flanders alone!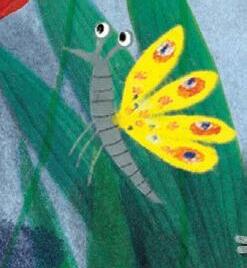 Picture Books Coco's Forest Counting & Searching with Coco Loes Riphagen After the success of the beautifully made 3D-picture book Watch Out, Coco! , young fans can now explore Coco's lush green forest in which she and all of her animal friends live. Can you spot her? What about the three squirrels, or the two dangerous cats? And can you find the many, many beautiful butterflies? Loes Riphagen , the fastest up-and-coming talent in the Dutch picture book market, illustrates beautiful, funny and quirky animals for toddlers to find and count in an interactive and educational seek-and-find book. Original title: Het bos van Coco –een zoek en doeboek 26 x 28 cm 24 Hardcoverpages Picture book October 2022 Age: 2+ English translationsampleavailable Rights sold: Italy, •TurkeySpain,CocoBaby Book • Watch Out, Coco! • Yes, Coco Can! Picturebook of the Year 2021
Original title: Kom mee Kees 22 x 27 cm 40 pages Hardcover PictureAge:Book3+ English sample translation available. Come Along, Cody Loes Riphagen
Cody and his dad are off to a croaking concert. They've got to hurry or they'll be late. The route they're taking is utterly beautiful! A rainbow and a branch resembling a crocodile both catch Cody's eye. Each time Cody gets distracted by something, his dad – who's in a big rush – gets annoyed. Until his dad experi ences first-hand that Cody's attention to detail also has its advantages. Yes, Coco Can! by Loes Riphagen has been selected as the Dutch Picture Book of the Year 2021! As in Yes, Coco Can! Loes Riphagen has hidden countless jokes in the illustrations of this new title, thus guaranteeing endless viewing pleasure. Rights sold: Italy, Japan, Russia
Jan Paul Schutten & Liset Celie (ill.)
Picture Books Original title: Het verlegen vogeltje 24 x 27.5 cm 48 Hardcoverpages Picture Book Age: 4+ English translationsampleavailable. The Shy Bird
The forest is buzzing with noise: all the birds are whistling loudly and building nests. The little greenfinch is too shy to ask the female greenfinch if she wants to start a nest with him. He asks the blackbird for help, but with all the chatter around them, she hears something completely different than what he's actually said! And when the black bird goes to tell the jackdaw, he can't quite hear her either. And the rook can't understand the jackdaw. Will the greenfinch's message ever reach the female greenfinch unscrambled? In this hilarious new picture book by prize-winning author Jan Paul Schutten , colorfully illustrated by Liset Celie , all birds build a nest eventually.
Balottie is a character to embrace and never let go!
Picture Books Original titles: Balotje en het paardBalotje bij de dokter 23,2 x 27,9cm 32 Hardcoverpages Picture book May 2022 Age: 3+ English translationsampleavailable •
Balottie and the Horse Balottie at the Doctor's Yvonne Jagtenberg
More than 15 years ago, multiple-award-winning author and illustrator Yvonne Jagtenberg created the little girl Balottie. Ever since, book by book, a unique series came to be. In every book, a small, every-day issue is tackled, all with the quirky, clever Balottie at the centre. Without being overt, Yvonne focuses on touching, surprising stories with her funny, striking illustrations to support them. Both kids and parents can't help to identify with and love little, sweet, headstrong Balottie. In Balottie and the Horse, Balottie feels bad that the horse in the meadow never gets to see the world. She decides to show him around. But when she goes a little further than she's supposed to, the horse doesn't want to turn around. Now she's lost. But her parents are never too far away, and she finds her way home safely. Balottie at the Doctor's is a classic story of a child's first visit to the doctor. It may seem a little daunting, especially when you like to take care of things yourself like Balottie. But when she stumbles and needs to get a bruise checked out, the doctor turns out to be very nice and not scary at all. Rights sold: China
multipleJagtenbergYvonneisthewinnerofBronze,SilverandGoldBrushesandPencilsovertheyears,themostprestigiousDutchchildren'sbookawards.
Board Books Balottie is a character to embrace and never let go! Original titles: Klein geitje kan alles, Klein geitje en bruin bokje 17 x 17 cm 14 pages Board Books Age: 18+ months English sample translation available Rights sold: Japan, Iran Little Goat Does it All Little Goat and Brown Billy Yvonne Jagtenberg Little Goat is the smallest kid of all. But that doesn't matter because Little Goat can do everything already. Climbing, blaring, eating… And whatever comes after dinner... Little Goat has a typical toddler friendship with Brown Billy: sometimes they play nicely and sometimes they argue.
Picture Books Original title: Ik ben Pippi niet! 24 x 27,9 cm 32 Age:Hardcoverpages3+ English translationsampleavailable I'm Not Pippi! Yvonne Jagtenberg What do you do when you're a proud goat who just happens to be covered in freckles and have a set of bright-orange braids grow out of your head? And when everyone starts calling you Pippi! You'd probably get angry and shout, 'I'm not Pippi!' Maybe you'll even write a letter to that Pippi (whomever that might be) to tell her that you're not her, but you're actually wholly yourself, thank you very much. Then you pick up your father, give your grandmother a kiss on the cheek and you know in your heart: I'm unique, just like everyone else . . . BrushBronze2022 • A whatstoryspecialaboutitmeanstobespecial • Come On, Percy! • Go Percy! Rights sold: Japan, Iran
In just ten years' time, 16 Farmer Freddie books were published, as well as numerous special books, a successful theatre show and a dedicated museum exhibition. Farmer Freddie is the little farmer no one can help but love! Featured in the Dutch Children's Books of the DutchforFoundationLiterature. Rights sold: China, Denmark, Macedonia,Germany,Russia
Farmer
Max
Farmer Freddie, Barry and Sue are going into town for a day, to watch the boats in the harbour. There are lots of boats sailing in and out, but one of them is lying on the dock, unused. Why would that be? An old man tells them this little boat simply won't sail. He's tried everything. Freddie tries to get it in the water – pulling it with his horse, pushing and shoving, but nothing will do it. Then Sam gives it a shot. She's sweet and kind to the little boat, and before you know it… Ahoy, Captain Sam! Velthuijs
Award for ThethreeawardedoeuvreHopman,Philipanaward,everyyears.ThemajorawardforillustratorsinNetherlands
Ted van Lieshout & Philip Hopman (ill.)
English translationdraftavailable 24 x 24 cm 32 Hardcoverpages with foam Age 3+ Picture Books Original title: Boer Boris en het bootje 24 x 24 cm 32 Hardcoverpages Picture Book Age: 3+ Sample availabletranslationsofallvolumes
A tragicofthefreeaboutstoryguilt,willandburdenafamily'spast
Noorduijn • Offline, 9+ • The DesirePrince's , 8+
NRC ,
MarcoTriggerKunst
Fiction Original title: Patroon 190 pages ± 34.000 words May Age:Hardcover202213+ English translationsampleavailable
Trigger is a gripping novel for teenagers about a shocking event involv ing two best friends, a bullet, and a family secret. Marco Kunst (known for The Prince's Desire and Offline) has proven himself to be a multi faceted author with this touching story. Mylo and his best friend Mees are messing around and decide to run an experiment: they try to fire a bullet with nothing but a hammer and a pair of plyers. It goes horribly wrong: Mees gets hit by the bullet and dies. Mylo is left behind, without his best friend and with a tremendous amount of guilt. 'Marco Kunst wrote a strong, heavy and layered page turner. The way he combines psychological insight with philosophical questions with a convincing contemporary adolescent voice recalls great young adult writers such as John Green'. Trouw, Bas Maliepaard 'Kunst literally and figuratively seeks the edge of what an adolescent brain can handle. But he does this convincingly: his tingling language fits Mylo like a glove, so that the boy, who eventually realizes that bad luck and luck are two sides of the same coin, wins your reader's heart'. Mirjam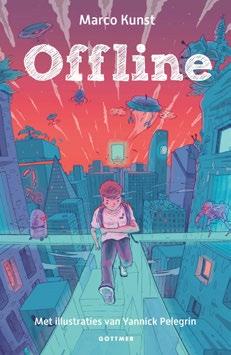 Honest and to the point, and always optimistic
Cows and Cars A Little Book on Climate Change Marc ter Horst & Yoko Heiligers (ill.) In a light-hearted and humorous way, multiple-award-winning children's non-fiction author Marc ter Horst tackles climate change for curi ous young readers – and anyone else who wants to listen. He
honestly, without hiding the truth, but always
enlightening read
solutions. His most
and Cars
book, Virus World , won a Silver Pencil in 2022. Illustrator Yoko Heiligers combines her characteristic line work with collage art and striking colours to help create a picture book that is both informative and fun. Her work has been awarded with a Flag & Pennant. Flag and Pennant 2019 Nominated Jan Wolkers Award 2019 (best Nature book) Best Dutch Book Designs 2018
climate issues and
Farting does this in an Trees the Farting Cows is an about the its recent
North Pole,
at
Non-Fiction Picture Books Original title: Scheten uit schoorsteende 23 x 27 cm 32 Hardcoverpages Picture Book August 2022 Age: 5+ English translationsampleavailable • Marc ter Horst is unrivalled in his talents to make big forunderstandableissuesyoungreaders•Notjustfortoddlers:aperfectreadforanyonewhowantstolearn!
optimistic, hopeful manner. Just like his book for slightly older readers, Palm
A book about what happens when a body stops working
Non-Fiction Picture Books Original title: Het einde van iemand 25 x 26 cm 40 Hardcoverpages Picture Book August 2022 Age: 4+ English translationsampleavailable • This book doesn't shy away from the facts: this is thatsomethingisapartoflife • The theillustrationscolourfulbyGrootzusmakebookfeellikeawarmhug A Life Ending Floor Bal and Grootzus (ill.) After having answered big questions about the beginning of all life on earth, children's non-fiction author Floor Bal now turns to questions kids may have about a life coming to an end. What happens when a body stops? Is being dead similar to sleeping? What happens at a funeral? In this book Floor Bal takes her readers by the hand as they explore everything that happens when a loved one dies in an incredibly warm way: factual without becoming detached, empathic without becoming sentimental. The colourful illustrations by illustrator Grootzus are just as overflowing and unique as Floor Bal's text is. With her imaginative collage art she illustrates both the harder and beautiful moments of a passing. • It Started with a Big Bang Bronze Pencil Award Rights sold: English World, Spanish-GalicianDanish,Chinese,Norwegian, • Bye-bye,Poop! Rights sold: French
Plastic used to be a marvel, but now we are done with it
Non-Fiction Original title: Tot over mijn oren in het plastic 20 x 24,5 cm 128 Age:Julyfull-colourHardcover,pagesillustrations202210+ English translationsampleavailable • An madeporaryandimportantcontem-issueaccessible•Afreshanduniquecollaborationbetweentwoyoungtalents
Daniël Poolen & Merel Corduwener (ill.) It's hard to imagine nowadays, but in the 20th century, no one could get enough of plastic. Now, we try everything we can to diminish its use. How did our opinions on plastic change so dramatically? This and many other questions are all answered in Knee-deep in Plastic. This big, colour ful children's non-fiction book tells the history of plastic, its advantages and its many disadvantages. It discusses our relationship to one of the most versatile and difficult materials in optimistic and honest language. Plastic expert Daniël Poolen enthusiastically explores the tumultuous, long and sometimes contradictory history of plastic. He offers an authen tic view of a wholly unique material, and his exploration is made tangible by the colourful, humorous illustrations of Merel Corduwener.
Beckoning Blossoms, Furious Flowers and Other Plant Powers...
book
Ingenious Plants About Geert-Jan Roebers & Margot almost always play a prominent role in children's nature books. If plants are paid any attention, it's usually about their appear ance. This looks at plants from a completely different angle: their behaviour. And it's simply brilliant! From cleverly alluring and subtly probing to shrewdly deceiving – there's even the perpetrator of a brutal strangulation amongst the lot – the strangest plant activities are included. Ingenious Plants is a book like no other!
The colorful and detailed illustrations by Margot Westermann and the creative photography add to the high quality and the uniqueness of the book.
'A stimulating, exuberantly illustrated explanation of what plants are, what they do and what they mean to us.' Trouw, Bas Maliepaard
Original title: Briljante planten 21 x 29.7 cm 144 Hardcover,pages full-colour illustrations and photos Ages 10+ English translationsampleavailable Non-Fiction
Westermann (ill.) Animals
Non-Fiction Original title: Soortenschat 23 x 26 cm 160 Age:Julyfull-colourHardcover,pagesillustrations20228+ English translationsampleavailable • With over a todifferenthundredspeciesencounterandlearnabout•Withhumorousbutlifelikeillustrations
Nature's Treasure Trove is an overview of 102 common species of plants, birds, mushrooms, mammals and insects to discover and recognize when you step outside. Go on safari in your own backyard or even on your bal cony, or take a hike through the woods in a guided tour. The guide? You! This big, comprehensive book is filled to the brim with fun facts, smart tips and tricks, and realistic (and funny!) illustrations of everything you might come across, so you'll never forget what you learn. You will soon notice that the more species you know, the more you notice and the more fun it becomes to go outside.
Nature's Treasure Trove Common Animals and Plants You Might Find Outside Geert-Jan Roebers & Pieter Fannes (ill.) Going out into nature is like hearing a strange language for the first time. If you want to learn how to speak the language of nature, you'd have to start somewhere. Where? Within the pages of this book!
Experienced and well-regarded children's non-fiction author Geert-Jan Roebers explains everything, from fun facts to useful in-depth informa tion, in an enthusiastic manner. Pieter Fannes has a unique ability to create realistic, splendid portraits of every species, sometimes with a healthy dose of clever humor, so the information will stick even better.
Palm Trees at the North Pole Marc ter Horst & Wendy Panders (ill.) The ultimate children's book about climate change. Light-hearted, clear and honest. An updated version was released early 2022. Rights sold: Czech, English World, French, German, Italian, Korean, Norwegian, Persian, Polish, Russian, Simplified Chinese, Spanish World, Ukranian Non-Fiction Flag and Pennant 2019 Nominated Jan Wolkers Award 2019 (best Nature book) Best Dutch Book Designs 2018 Hey WendyMarcEarthThere,Dweller!terHorst&Panders(ill.) Dive into the world under your feet. Nonfiction book about planet earth. Entertain ing information about mountains, volca noes, oceans, climate change. With a mix of funny and informative illustrations and photographs. Rights sold: English World, German, French, Korean, Russian, Simplified Chinese, Ukranian Full English translation available
Non-Fiction
Marc ter Horst & Wendy Panders (ill.) Discover the extraordinary world of viruses, from their creation and trans mission to what we can do to stop them, in this science-based resource for kids 8 to 12. If we didn't know it before, we certainly know it now: Viruses can be powerful—so powerful, in fact, that they can hold the world in their grip for months at a time. But what exactly is a virus? Where do they come from and what do they do to our bodies? How do they spread, and what can we do to protect ourselves?
and
On Snot Superspreaders
Original title: Viruswereld 20 x 24.5 cm 128 Hardcover,pages full-colour Agesillustrations9+ Full translationEnglish available
Rights sold: Simplified Chinese, English World, Italian
Author Marc ter Horst tackles these questions with playfulness and humor, while Wendy Panders ' quirky and enlightening illustrations bring the text to life. Virus World, On Snot and Superspreaders is an accessible and engaging guide to help young readers understand our current world. Silver Pencil 2022 From the jury: it's a book that stands the test of time, or to put it in the author's words: 'We are all living in a world of viruses. That's always been the case'. Virus World is a high-quality informative book in which current knowledge about viruses, the immune system and the fight against viruses (not just Covid) is described in an attractive way for all ages
English sample translation available Poetry V di versjes vragens Wanneer begint iets? Waar blijft het licht a ls het donker wordt? Waarom ben ik mijn broertje niet? Heeft papier een j binnenkant ppp ? Kan de tijd echt vliegen? Wat was er eerder, de kip of het ei ? Kun je langzamer lang zijn deHoelad toe Kan d verdw WaajeHoebergkleinivgoprp overd wordenaltijd? Die zijn niet altijd even makkelijk te beantwoorden. Gelukkig vragen niet alle vragen om antwoorden –Voor hun eerdere gedichtenbundels Weve veel prijzen, zoals de Gouden Griffel, het Gouden Penseel en de 'Bette Westera kan dichten alsof het niets is. De illustraties van Sylvia Weve zijn een feest voor het oog.' Bette Westera & Sylvia vroegeraardedeWasWeve plat Was vroegeraardede plat? DonkelaarvanMaria / ezelsorenMidaskreegZoWeveSylvia 9 78902 5 7700 ezelkreegZoMidas s oren De vanmooisteOvidius Op rijm gezet door Maria van Donkelaar met prenten van Sylvia Weve In de Metamorfosen van de Romeinse dichter Ovidius staan enkele van de bekendste mythen uit de klassieke oudheid. Spannende, grappige en soms ontroerende verhalen, die al tweeduizend • Breaking Up Golden Pencil 2020 Silver Brush 2020 Rights sold: German • Was the Earth Once Flat? Questions Requiring Rhyming Answers Golden Poetry Prize 2018 Silver Slate Pencil 2018 Rights sold: German • How Midas Got Donkey Ears The Metamorphoses of Ovid White Ravens 2019 Silver Pencil 2019 Flag and Pennant 2019 White Raven 2019 Gold International Creative Media Award Rights sold: Arabic • Dead Normal Best Dutch Book Design 2014 Woutertje Pieterse Prize 2015 Golden Pencil 2015 IBBY Honour List 2016 White Raven Rights sold: German, Chinese
Perfect for reading (aloud) and admiring! Original title: Toen Jonas in de walvis zat 24 x 31 cm 64 Hardcover,pages full-colour Agesillustrations10+ English translationsampleavailable Poetry
Maria van Donkelaar & Sylvia Weve (ill.)
The wide-ranging influences of the Old Testament can be found all around us: from music and art to proverbs and sayings. In this luxuri ously bound book, with its beautifully illustrated long poems, Maria van Donkelaar retells the classic stories of King Solomon and David and Goliath, the Exodus from Egypt and Daniel in the lion's den. Eye-catch ing illustrations by Sylvia Weve perfectly complement the lively poems: providing this unique rendition of the Bible with a modern touch.
When the TalesSwallowedWhaleJonahfromtheOldTestament
Bronze Brush 2022 From the jury: Weve knows how to tap into new visual lan guage when it comes to the well-known stories from the Old Testament that have been passed on. In combination with the text in rhyme by Van Donkelaar, the biblical stories are set in a crystal clear, fantastic setting, without detracting from the importance they have for many.
Marjet Huiberts & Sieb Posthuma aÁdi,kiskalózkiskalózaÁdi,HuibertsMarjet él az apukájával Szikla életéből,történetmegebéd,egyMégisSzilárddal,épphétköznapihiányzikúszni.egyakinekkalózbarátai. xxxx Ft Floor Bal & Sebastiaan Van Doninck – historien om hvordan universet, jorda, menneskene og alt annet ble til Et eneste stort virvar virvarstortenesteEt DoninckVanSebastiaan&BalFloor 从粒子到万物 宇宙的秘密 Jan Paul Schutten 〔荷〕扬·保罗·舒腾 著 Floor Rieder 〔荷〕弗洛尔·李德 绘 张佳琛 译 宇 宙 的 秘 密 〔荷〕 扬·保罗·舒腾 著 〔荷〕 弗洛尔·李德 绘 张佳琛 译 从粒子到万物 我们的宇宙从何而来? 最开始的时候,宇宙是空荡荡的,还是有什么东西呢? Recently published • Freddy Farmer (15 titles) Utop Publisher, China • Arabic Pagony,•WalkerCandlewick,FolktalesUSA,Books,UKLittleCaptainKiddHungary • Tummy Tom Dolphin Media, China • The Miracle of Nothing Shanghai 99, China • Come Along, Cocy Micro magazine, Japan Circonflex, France • It Started With a Big Bang Zeppelin, Norway • Virus Greystone,WorldUSA
PraagmanMiljaenHuibertsMarjet www.gottmer.nl ~<(st!m&=hhcbif< Ebbie het aapje wil praten. Maar hij heeft een speen in zijn mond. Gaat Ebbie de speen wegdoen? © 2020 tekst Marjet Huiberts © 2020 illustraties Milja Praagman Uitgeverij J.H. Gottmer H.J.W. Becht BV, Postbus 317, 2000 AH Haarlem e-mail: info@gottmer.nl Vormgeving omslag: Studio Boven, Delft Vormgeving binnenwerk: Studio Swanink, SamenHaarlemmet Ebbie leren jonge kinderen hun woordenschat uit te breiden.Marjet Huiberts en Milja PraagmanPraagmanMiljaenHuibertsMarjet wasbakdein ~<(st!m&=hhbjbb<Vormgeving binnenwerk: Studio Swanink, Haarlem ISBN 978 90 257 7191 NUR 271 Recently sold • It Started With a Big Bang Embora, Galician, Spain • The Blues versus the reds Père Fouettard, France • Inside In Jitsygyo no Nihon sha, Japan • PèreTinklemanFouettard, France • NamEbbyNho Ltd, Vietnam • Palm Trees at the North Pole IRHCLI, Iran • Virus Scienza,WorldItalie • 1001 Purple Djellabas Floris Books, UK BENJAMINGOTTMERLEROYLEROYBENJAMIN DE BLAUWEN tegen DE ROOIEN D E BLAUWEN tegen D E R OOIEN PraagmanMiljaenHuibertsMarjet verstoppertjespeeltwww.gottmer.nl ~<(st!m&=hhdhig< Ebbie het aapje wil een spelletje doen. Verstoppertje! Maar waar in huis moet Ebbie gaan zitten? Lees maar ©mee!2020tekst Marjet Huiberts © 2020 illustraties Milja Praagman © 2020 voor deze uitgave: Uitgeverij J.H. Gottmer H.J.W. Becht BV, e-mail: info@gottmer.nl Vormgeving omslag: Studio Boven, Delft Vormgeving binnenwerk: Studio Swanink, Haarlem ISBN 978 90 257 7378 6 NUR 271 Samen met Ebbie leren jonge kinderen hun woordenschat uit te breiden. verstoppertjespeelt Marjet Huiberts en Milja Praagman • Suzie Embora,DoozieGalician, Spain
GOTTMERUITGEVERSGROEPBV FOR MORE INFORMATION: Sascha Duijvestijn, Foreign Rights Manager Phoneforeignrights@gottmer.nl+31(0)235411109 GOTTMER PUBLISHING GROUP Zijlweg 308, 2015 CN Haarlem, The Netherlands www.gottmer.nl/foreign-rights/ For more information regarding translation or production grants by the Dutch Foundation for Literature, visit www.letterenfonds.nl/en