august 18-27, 2022 ELLISTON PARK, CALGARY AB Official Program
TABLE OF CONTENTS LAND ACKNOWLEDGMENT 4 GREETINGS 5–6 GLOBALFEST STAFF, BOARD AND YLOT'S 9 VOLUNTEERS 11 SPONSORS 12–13 HONORARY PATRONS 14 SPECIAL THANKS 16 INDIVIDUALS & FAMILIES IN NEED, IN MEMORIUM 18 REACHING OUT PROGRAM 20 GLOBALFEST FLAVOURS 22 2022 GOLF TOURNAMENT 24 HUMAN RIGHTS FORUM 26 CITIZENSHIP CEREMONY 27 URBAN ARTS PROGRAM 28 FESTIVAL INFORMATION 30-32 MAP OF ELLISTON PARK 34-35 CULTURAL PAVILIONS - ENGLISH & FRENCH 36-45 PASSPORT PURSUIT 46 PERFORMANCE STAGE SCHEDULES 48 INTERNATIONAL FIREWORKS FESTIVAL 50-53 PEOPLE'S CHOICE 54 BAR MENU 55 Thank you to Tegan Cann Design and CBN Printing for making this program possible!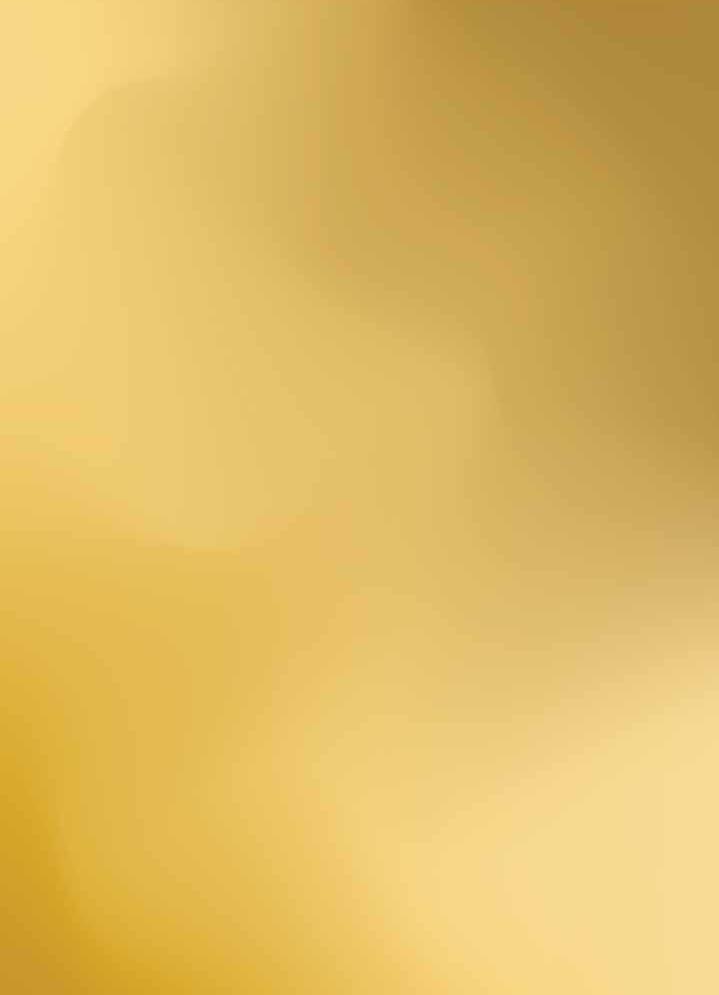 Land Acknowledgement
In the spirit of respect, reciprocity and truth, we honour and acknowledge Moh'kinsstis, and the traditional Treaty 7 territory and oral practices of the Blackfoot confederacy: Siksika, Kainai, Piikani, as well as the Îyâxe Nakoda and Tsuut'ina nations. We acknowledge that this territory is home to the Métis Nation of Alberta, Region 3 within the historical Northwest Métis homeland. Finally, we acknowledge all Nations – Indigenous and non – who live, work, and play on this land and honour and celebrate this territory.
As a non-profit society in Alberta whose mission and guiding principles are to promote multiculturalism and create a platform for the diverse communities that live in Calgary. These few years have been an incredibly trying time for many of us, but it is more important than ever to use our stages, our festival, and our voices, to shine a spotlight on what makes our city great.
Ken Goosen Chief Operating Officer GlobalFest
4
GlobalFest moved into active partnerships with the Indigenous community in Calgary in 2009. As time has passed, we have dedicated ourselves to maintaining these partnerships through our OneWorld Festival, and the MySummerJourneyYYC program. We are incredibly privileged and lucky to have a connection with Blackfoot Crossing Historical Park. They have a fantastic team, and we are grateful to work alongside them in our programming efforts, or planning visits for our summer camps. They have also been a pillar for our Canadian Cultural Mosaic program, as, without them, we would not be able to speak the true history of Canada.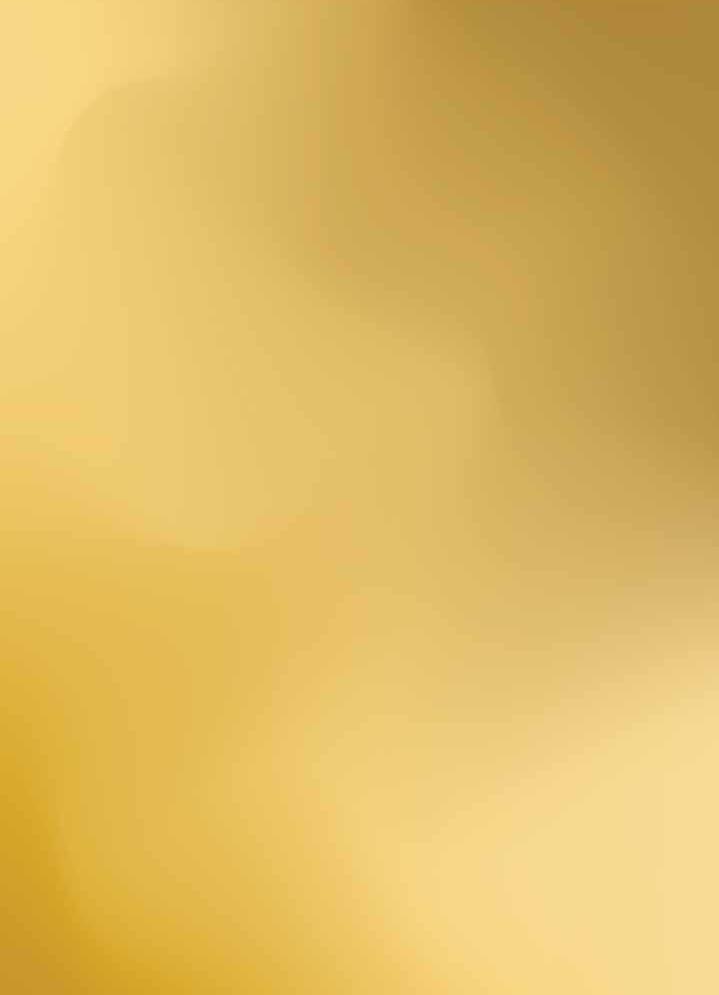 Over the past two decades, it has entertained over a hundred thousand Canadians, year after year.
I am so pleased that GlobalFest is returning to welcome large numbers of Canadians in person in Calgary this year.
Yours truly, Doran Heit, Chairman
Welcome to GlobalFest 2022! We are extremely excited to be able to provide you with another rendition of our awe inspiring season ending festival. We had a successful re-launch in 2021 and we look forward to an even more successful follow up year. On behalf of the Board of Directors of GlobalFest, I want to thank you for joining us for our 20th Anniversary of Celebrating a Difference! Since its debut in 2003, GlobalFest has grown to be recognized locally and internationally as Calgary's premiere International Fireworks Festival. Over the years, Calgarians have shared GlobalFest's desire to promote diversity and culture by blending components of Calgary's cultural mosaic together. This year you will be introduced to over 20 different cultural pavilions, which showcase just how diverse our city is, allowing a number of our cultural partners to showcase their cultural wares, music and even food. As you tour around Elliston Park, please take the time to visit as many of these wonderfully amazing pavilions as you can. We will then cap things off each evening with one of our world famous choreographed fireworks performances, presented each night by a different invited nation. The dedication to showcasing cultural diversity and artistic excellence within our communities, and around the world, creates the perfect local celebration. Every night promises entertainment and unforgettable memories! Throughout the years, Calgary has grown to be Canada's third most multicultural community, and GlobalFest has been at the forefront of promoting the beauty of this diversity. GlobalFest strives to provide an inclusive platform for the many different voices within Calgary, and we are extremely fortunate to have the support of like-minded individuals and volunteers who share our values and virtue. It is thanks to these dedicated community members, and the diligent staff at GlobalFest, that we are able to illuminate the skies of Calgary every Thankyear!youfor continuing to support our organization and the diverse programming that you are going to experience, and enjoy your time at GlobalFest 2022!"
A note from GlobalFest
It is with great pleasure that I welcome you to the 20th anniversary edition of GlobalFest at Elliston Park in Calgary.
Justin P. J. Trudeau, Prime Minister of Canada
5
Message from the Prime Minister of Canada
I would like to express my appreciation for the festival's commitment to fostering awareness of multiculturalism, and its promotion of cross-cultural exchange. This event truly exemplifies the cultural diversity that makes Canada such a beautiful place to call home.
On behalf of the Government of Canada, I would like to thank the dedicated organizers for their exceptional work in bringing this year's edition of GlobalFest to fruition. Please accept my warmest welcome and best wishes for continued success.
Since 2003, GlobalFest has been a world-class celebration of cultural diversity, bringing together dozens of cultural groups, featuring pavilions, food, and music, and presenting Calgary's international fireworks festival.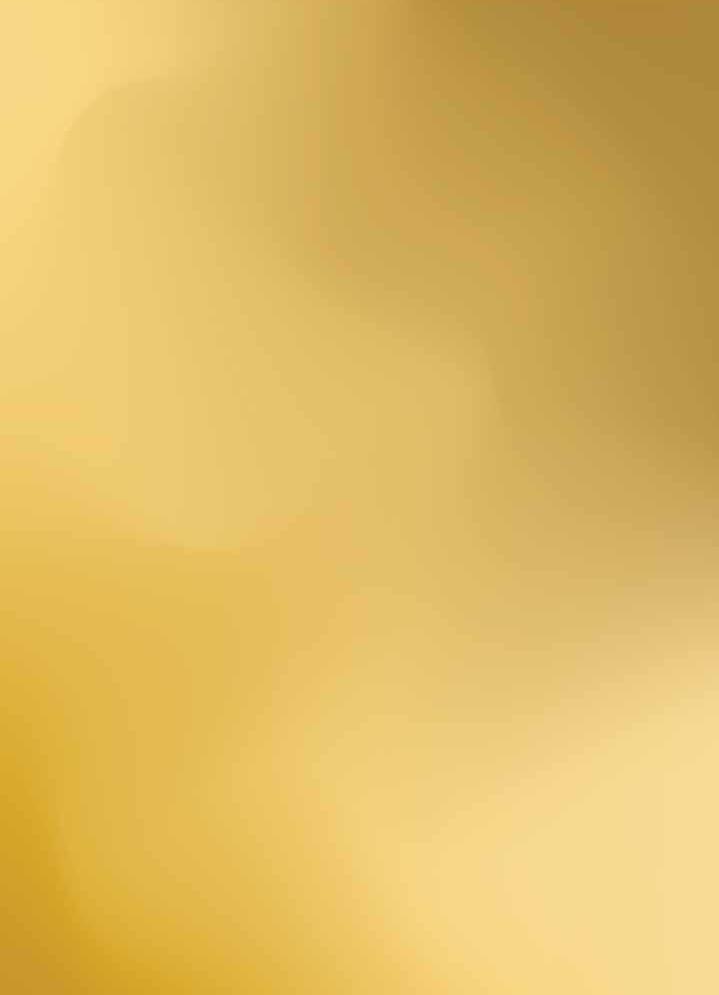 MusicLiteraryFilmVisual Literary Arts AboriginalMusic Arts Visual Arts & New Media ADMITONE SUPPORTING THE ARTS IN YOUR COMMUNITY Alberta Foundation for the Arts Through Alberta government funding, the AFA helps unleash artistic potential. Through its tools and resources, the AFA helps build sustainable arts communities. Through the arts, the AFA improves Albertans' quality of life. Affta.ab.ca
Evans, Quartermaster BOARD OF DIRECTORS
Director
Kevin
2022 YLOTs
Tina
Chris
Gotfried, Special Advisor
Tarrant Bob Debets
Houde, Board Member
Raymond Lee, Advisor
The YLOT program provides these post-secondary students with essential skills, while also encouraging their insight into the daily operations of GlobalFest. During their time with GlobalFest, the YLOTs learn more about the non-profit sector through their various roles. Throughout the YLOT program, the development of teamwork, leadership skills, and communication skills allow these students to gain relevant experience for future studies and their careers ahead.
McIver, Special Advisor FIREWORKS CREW
COUNCIL OF PATRONS
Toby
Ken Goosen, Chief Operating Officer
Special
Connie
Richard
Kendra Vanwijk Marketing & CoordinatorProgramming Cydney Jackson Volunteer Coordinator
Chabot, Special
Hewitt,
Russ
STAFF
Ric
John Pham, Director
Hughes
Sitybell
Tynan, Board Member
Andre Advisor
Douglass
DanielBenziePictonAaronJonesJoeDeLure
Roger
Adda, Development Manager
Wendy Cultural/Artistic
Bromley, Summer
Hansen, Production Director
Manager
Bruce
Doran Heit, Chairman Josh Treasurer
Cheery Wang Administrative Coordinator
9
GlobalFest embraces how important relevant work experience is for many students currently attending postsecondary. That's why, every summer GlobalFest recruits a team of diverse students from a variety of programs to participate in the Youth Leaders of Tomorrow (YLOT) program.
Landry, Board Member Joy Tamke, Board Member Mammen Tharakan, Board Member
Matt
James
Kelly
Rolland Lequier, Secretary Stephen Gillette, Board Member
GlobalFest
Guille
Chris
of Operations Olwen Bell, Marketing & Communications Manager
Wilson,
Calvin
Hynes, Bookkeeper
Kirsten Camp
Volunteers Proudly Supported by: GlobalFest could not be the festival it is without the support, hard work, and dedication of our hundreds of volunteers. We are so grateful and humbled each year by the support we receive from our community of volunteers. A special thanks goes out to our team leaders for their consistent effort and energy into putting on a spectacular show! Thank you, team. We could not do it without you. BAR TEAM LEAD Erin Ramcoomar CUSTOMER SERVICE Anne Kennedy Darryl Rawleigh DISPATCH Tracey Wright GREEN TEAM Cindy Robinson LOST KIDS Shannen Hoffman OPERATIONS Scott Morton Signy Morton PARKING Loretta Zwann PHOTOGRAPHY J&J Lawrence Photography SECURITY Darryl Yarrow VIP PARKING Dale Parret STAGE MANAGEMENT Lara DanielJohnnyLilyBertschChanDinhKelvinDoanHernandezDannyHoChristineHuynhKyleKrukoffJessicaLaJiyoungMin Lisa Ngo Jayson Nguyen Brian DennisJennyNguyenQuachRySafarDavidSafarNicoleTranTroughtonJhonVelascoLilyZhou FIRST-AID COTEAM LEADS David Lai Chris Stephens FIRST-AID TEAM 2IC Nick Nahal 11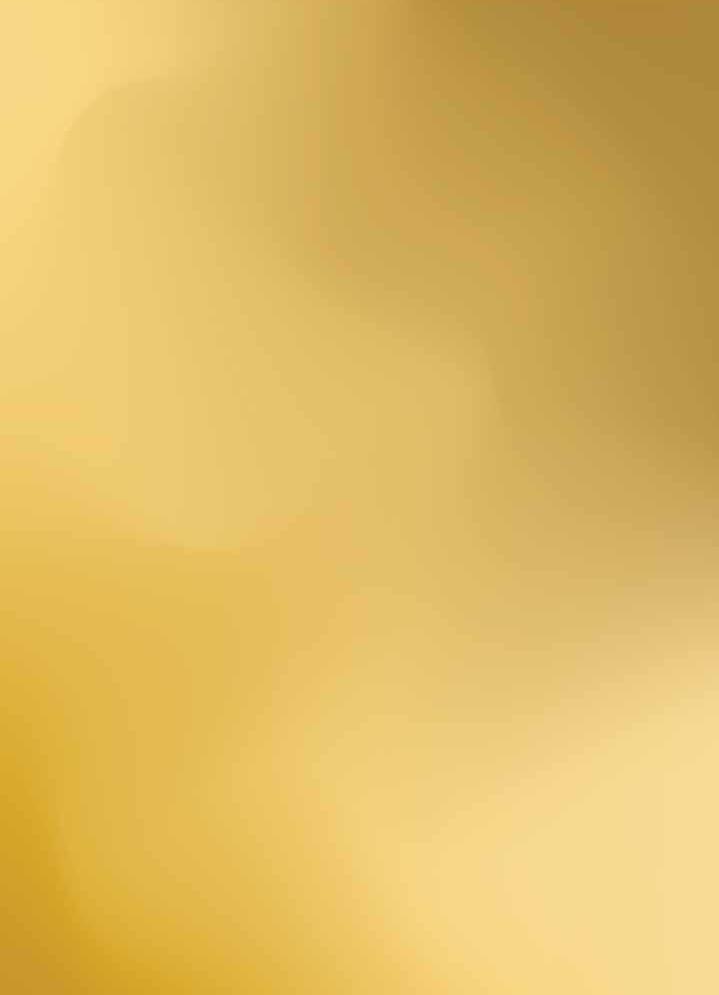 SPONSORS
GLOBALFEST INTERNATIONAL FIREWORKS FESTIVAL SPONSORS ONEWORLD SPONSORS MEDIA PARTNERS 12
Please take note of our valued supporters who have made substantial contributions to Calgary and its arts and cultural community. When making decisions on purchasing goods and services, please keep them in mind. Your support for these businesses recognizes their fine efforts as involved corporate citizens in our community. GlobalFest is grateful to all who have contributed to the success of our celebration festival and all our other year-round activities. If we have inadvertently excluded anyone deserving from this list, please accept our sincerest apologies.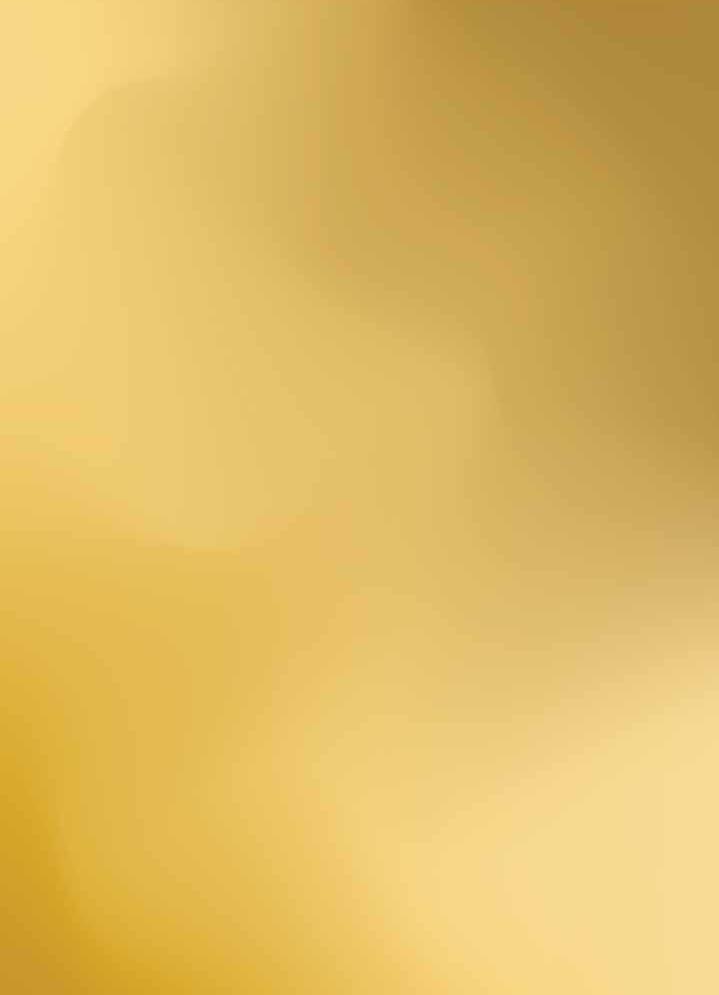 winnerscirclecalgary.com 3519 - 14th Street SW Calgary AB. of CALGARY Division of OFFICIAL COMMUNITYPREFERREDSPONSORSSUPPLIERSPARTNERS 13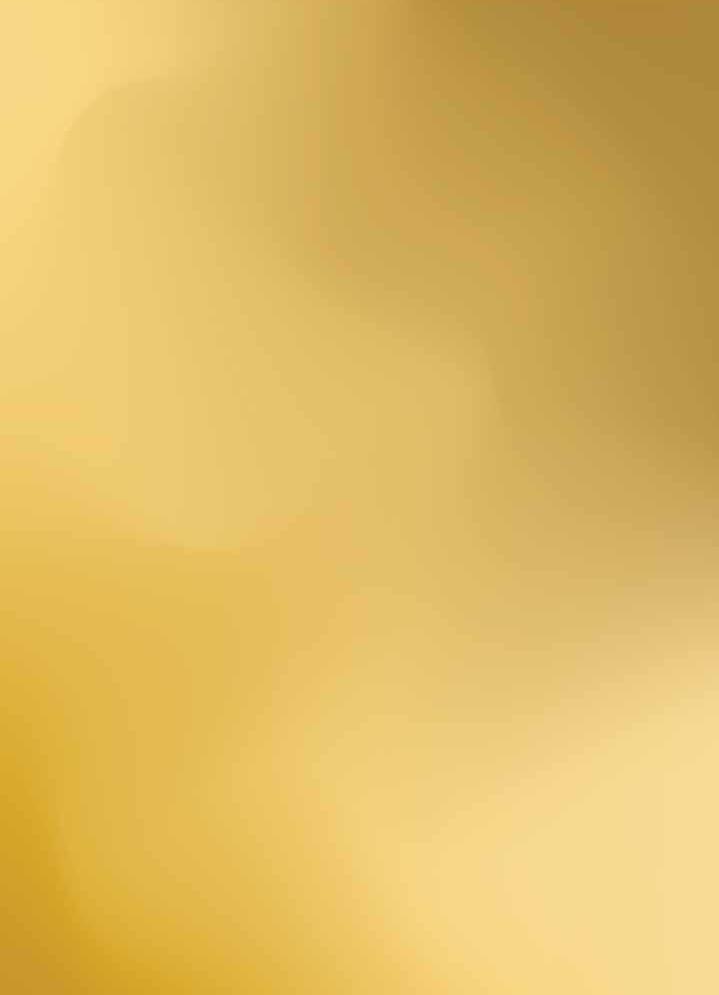 Honorary
Brad Parry, President & Chief Executive Officer
Arielle Meloul-Wechsler, Executive Vice President, Chief Human Resources Officer and Public Affairs / Vice-présidente
BURWOOD DISTILLERY
AIR CANADA
Stephen Gillette, GM & Chief Event Organizer
Patrons
Ralph Berezan & Alison Wallace BOXX MODULAR Nadia Borissova, Branch Manager, Calgary BUCARS RV
Dean McElhinney, General Manager COBB'S ADVENTURE PARK
BUGLE FORKLIFT SALES & RENTAL LTD. Mike Reid, Operations Manager
ALBERTA FOUNDATION FOR THE ARTS
ACE MATS Jody Hertlein, Sales Manager
Michael Sheppard, President DBH LAW
Nikolaus Demiantshuk, Senior Partner ELITE SCAFFOLDING SYSTEMS
Perry Nordin, Manpower & Safety Supervisor
générale et chef des Ressources humaines et Affaires publiques d'Air Canada
BEREZAN MANAGEMENT
Jeff Redmond, General Manager
Jennifer Jamison, Chief Sales Officer CALGARY ARTS DEVELOPMENT Patti Pon, President & CEO CALGARY CO-OP Ken Keelor, Chief Executive Officer CALGARY DEVELOPMENTECONOMIC
Sunny Walia, President EVENTSWOOP Raymond Nguyen, Founder EXCEL HOMES Sean Nolan, President & CEO GDI SERVICES (CANADA) LP Peter Pawluk, Vice President, Southern Alberta GLOBAL CALGARY Carmela Gentile, News Director Calgary and Lethbridge GOOD TIME PARTY RENTALS Verg Reidlinger, President GOVERNMENT OF CANADA The Honourable Pablo Rodriguez, Minister of Canadian Heritage J&J PHOTOGRAPHYLAWRENCE Julie Vincent & Jason Lawrence LOWE'S DISTRIBUTION CENTRE Brian Jamieson, Director of Operation, Distribution Centre MARLBOROUGH MALL Nisha Gahir, Property Manager NERO PRODUCTIONS David L. Neher, CEO PATTISON ADVERTISINGOUTDOOR Adam Seely, Account Executive POSTMEDIA Dean Jager, Calgary Director of Sales RED TRUCK BEER Taylor Purdue, Territory Manager S.E.R.T RESOURCESMANAGEMENTSECURITYINC. Les Walker, President SIGNCRAFT DIGITAL IMAGING Trent deGoesbriand, Owner SOUND ART CALGARY INC. Dave Cousins, Owner TRANSPORTATIONSOUTHLAND LTD. Craig Loose, Regional Director SPIRIT OMEGA INC. Janice Larocque, President/ Owner TD CANADA Robert Ghazal, Senior Vice President, Branch Banking TRICO HOMES Wayne Chiu, CEO WESTLAND INSURANCE WI-COM SOLUTIONS INC. Dave Langerholz, President WINNERS CIRCLE TROPHIES & AWARDS Eduardo Arciniega, Owner WORTH RESOLVING YOUTH & FAMILY SERVICES Julia Walsh, CEO 14
EMERALD HOTEL & SUITES
CBN COMMERCIAL SOLUTIONS
ARTERRA WINES CANADA Sarah Crerar, Key Account Manager Alberta BELL MEDIA Chad Martin, Operations Manager / Program Director
Mary Rozsa de Coquet, Chair AN AFFAIR TO REMEMBER
SPECIAL THANKS ALBERTA BEER FESTIVALS ALBERTA THEATRE PROJECTS BANFF SUNSHINE VILLAGE BITEBIRD GROCER AND CAFE BLACKFOOT CROSSING HISTORICAL PARK BOOGIE'S BURGERS BRAGG CREEK PAINTBALL BURWOOD EXMERCEEVOOLUTIONEAT4LATERDETAILZDBHCHILLIESCALGARYCALGARYBLUESCALGARYFESTIVALCALGARYCALGARYCALAWAYCACTUSBUTTERFIELDDISTILLERYACRESCLUBCAFÉPARKCO-OPFOLKMUSICINTERNATIONALFESTIVALOPERASTAMPEDELAW FERGUS AND BIX GDI INTEGRATED FACILITY GROWERSGRETASERVICES CIDER CO. HELLO MUIRFIELDMONOGRAMMELISSAMEGANMCSWEENY'SMCDONALDSMARLBOROUGHLUNCHBOXLUNALINDTLINALASERLACTALISINDONESIANFRESHKITCHENCANADACITYSCRIBNERMACHTHEATREMALLPIERSONPEREIRACOFFEELAKESGOLF CLUB NEXIX NORTHSTARINC FORD GROUP OLDOLDNOTABLEDUTCHSPAGHETTI FACTORY PHIL & CHEVROLETWOLFEWINEVILLAGEWELLNESSTRICOINC.TOLLESTRUPTHEATRETHETHETHECONFERENCECALGARYTHEINGLEWOODTHESUNNYCIDERSTUDIOSPORTSARONRYDERRIGHTEOUSPOSTMEDIASEBASTIANGELATOINSURANCEWILKIECLIPSBELLAPOTHECARYINBESTWESTERNPREMIERPLAZAHOTEL&CENTRECALGARYFLAMESNASHSWEATLABCALGARYCONSTRUCTIONCENTREFORICECREAMALLIANCECALGARY–GMCBUICK GlobalFest is grateful to all who have contributed to the success of this year's festival. If we have inadvertently excluded anyone from this list, please accept our sincerest apologies. 16
Individuals and Families-In-NeedProgram One of GlobalFest's goals is to reduce or eliminate the financial barriers for individuals who wish to attend the festival. In 2009, GlobalFest began donating one general admission ticket for every ticket purchased during our annual holiday season promotion to the IFIN program. Over 10 years on, and with the much-appreciated support from Worth Resolving and other community partners, plus the assistance of many caring supporters throughout Calgary, we were able to provide over 3,000 complimentary tickets in 2022. 18
20
Your Family Home We know Calgarians have choices when buying a home. That's why we've built a company that builds so much more than quality houses. Trico offers new and unique home designs with all types of families in mind, in Calgary's most desirable communities. We'll help guide you through the decisions that will match the perfect home to your individual needs. We do more than build quality homes. We help create the place you call home. One Of Life's Most Important Comforts The Heart of Homebuilding® BUILDING IN 23 COMMUNITIES: FRONT-GARAGE HOMES | LANED HOMES | DUPLEXES | TOWNHOMES Find out more at tricohomes.com 2004 - 2022 Best For The World Four Time Honoree
22
Make DeliciousToday
CONTINUE THE DIALOGUE
GlobalFest's 2022 commitment is to 'Continue the Dialogue'. We are moving from a single weeklong series, to a more robust offering with additional stand-alone community forums to explore the findings of the main event. Our intent is to expand upon meaningful conversations and encourage action. GlobalFest will reach further into Calgary's communities, to build more engaged partners and cause action and resolution. The expanded program includes participants sharing a meal and delving into the core topics, facilitated by local and national leaders, educators and advocates. Beginning with our OneWorld ethno-cultural associations and community partners such as Calgary Catholic Immigration Services and the Center for Newcomers, we are also developing relationships with the Canadian Museum for Human Rights (Winnipeg) and the Institute for Canadian Citizenship (Toronto). Returning October 2022
The Human Rights Forum has been offered since 2007 as part of GlobalFest's programming to promote diversity, cross cultural respect, and equality in our community. Our annual Human Rights Forum topics are structured around the UNESCO's Coalition of Municipalities against Racism and Discrimination. Recognized as an excellent platform for sharing experiences, knowledge, and practical solutions necessary to address issues of racism and discrimination, the Human Rights Forum encourages systemic change across the Canadian community in a positive and safe environment.
E X P ERIE N C E C A L GA R Y
Festival Info 30
PERFORMANCE STAGES
There are two stages with programming prior to the fireworks - the TD Main Stage and the Air Canada Village Stage. Locations are detailed on the Elliston Park Map. GDI strongly supports multiculturalism and diversity – a key aspect at the heart of this festival. The Green Program aligns with GDI's commitment to sustainability and being eco-friendly. GDI operates green cleaning programs that use environmentally friendly products and equipment in all their locations. Thank you, GDI, for helping GlobalFest in our efforts to keep Elliston Park clean before, during and after the festival. Presented by : PLEASE BE ADVISED: After each evening's pyromusical display, all vehicular traffic (including shuttles) will be held until it is deemed safe to move vehicles. For the safety of our patrons, we ask that you please be patient as you exit the festival site. Thank you.
VIEWING Accessible, wheelchair and senior viewing is available on paved ground, close to the water's edge between the Rona VIP Gate and Co-op Corner Gate. Seating is not provided. DRONES There are absolutely no drones allowed in, over or around Elliston Park during GlobalFest PETS AND SERVICE ANIMALS
Fireworks begin when the sky is dark and weather conditions are deemed safe.
TICKETS ADMISSION IS FREE FOR CHILDREN 5 AND UNDER WHEN ACCOMPANIED BY AN ADULT. ALL DATES ARE TENTATIVE. NO EXCHANGES OR REFUNDS. Fireworks will be postponed due to any condition that organizers feel may jeopardize public safety. Upon postponement of an event or presentation, the event or presentation will be rescheduled.
FOOD TRUCKS AND CONCESSIONS Our concessionaires offer a variety of delicious fare. Concessionaires on-site include: Arepas Ranch, Canadian Bear Ball, Empanada Queen, Family Squeezed Lemonade, Food Coma Elevated Street Food, Greta Food Trucks, Il Forno Vagabondo, Jane Bond BBQ, Lil' Orbits Mini-Donuts, Shahba Shawarma, Sooo Yum Ehhh, Sugar Creek Kettle Corn / Olde Fair Gourmet Popcorn, Taiko Taco, The Blues Delight, The Dumpling Hero, The Nut Man Company/Bumble Bee Basket, The Pie Guy, Uzu Icecream, Wannawafel INTERNATIONAL FOOD BOOTHS Ami Tea, Caribbean (Leroy's Catering), Indonesian Kitchen, *NEW* Philippines Authentic Cuisine Kiosk, Taste of Vietnam and Tryzub Ukrainian Kitchen
GREEN PROGRAM
Thursday, August 25 GERMANY
Thursday, August 18 INDIA (BEST OF FESTIVAL 2021)
Tuesday, August 23 FRANCE
The OneWorld Festival and International Fireworks Festival are in the same location. Elliston Park is open 6:00PM - 11:30PM during GlobalFest: LAST PARK ADMISSION 9:15PM
ACCESSIBLE, WHEELCHAIR AND SENIOR
Saturday, August 20 AUSTRIA (FIRST APPEARANCE)
Saturday, August 27 CANADIAN FINALE
COVID-19 PRECAUTIONS Guests are asked to be respectful of individuals who choose to wear a mask, but mask wearing is not enforced throughout the event.
Service animals with a Government of Alberta ID Card and ADI School ID Card are permitted in Elliston Park during GlobalFest. For the safety of all guests attending GlobalFest, all other pets (including support animals) will not be permitted. Please leave your fourlegged friends at home!
VIEWING GlobalFest offers general festival seating. There are two large seating bowls created by the landscape of the park, with the south-seating bowl also facing the TD Main Stage. Guests are encouraged to bring their own blankets and lawn chairs.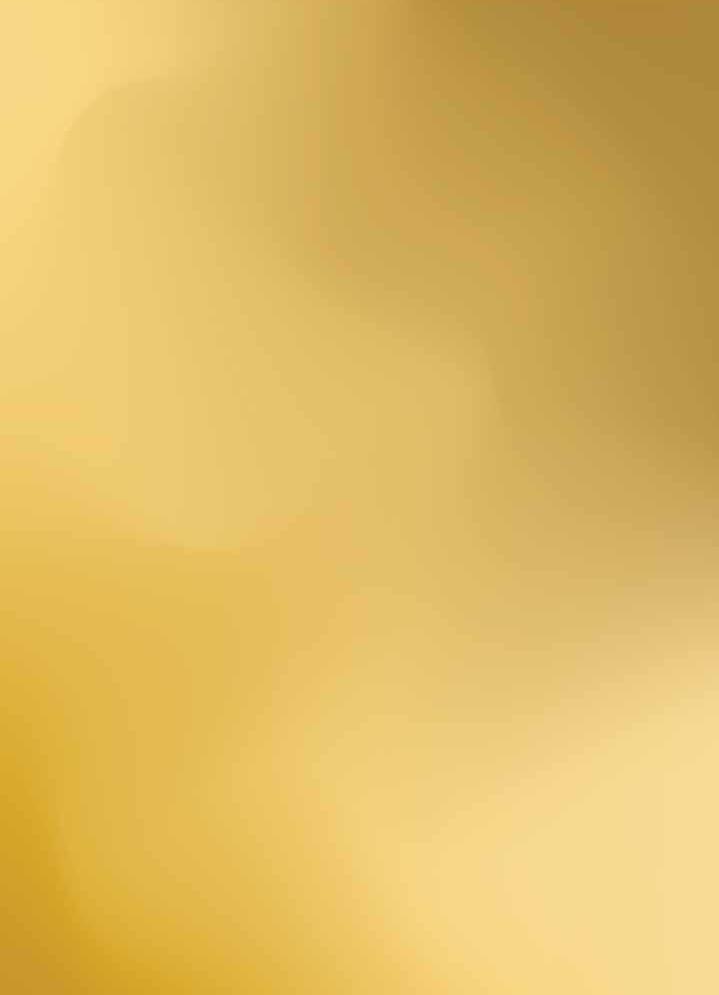 Something for
The Little Red Reading Van was brought to life with one goal in mind: Bring children the reading essentials they need to thrive. To ensure children and families continue to have access to books and reading resources, our Little Red Reading Van travels from our Book Bank to the beautiful shelves of our Reading Place Affiliates, making stops at special events along the way. Wherever the van goes, read alouds, storytime fun, and excitement is sure to follow!
Learn www.littleredreading.houseMore: GLOBALFEST FLAVOURS - TUESDAY SEPTEMBER 13 FEATURING THAI CUISINE GLOBALFEST GROVES - SUNDAY SEPTEMBER 18
Culture connects us to our past and our diverse traditions, to our personal and collective imaginations, to one another, and to the place we all call home. Share the experience of Alberta Culture Days. Join the movement today by planning or volunteering for an event that showcases your community's unique talents, pride and passions. Or, mark your calendar and be sure to get out to some of the hundreds of events taking place throughout the province in September. From sidewalk chalk art and backstage tours to museum visits that bring our past to life, from Indigenous song to culinary masterworks – there's something for everyone during Alberta Culture Days! SeptemberEveryone2022
#ABCultureDays
kid's zone Located near the new playground outside the VIP Village, the Kid's Zone features kids performances, story time and crafting.
Parking and Shuttle Bus Service 32 ACCESSIBILITY PARKING Accessibility parking is available for those with a valid Government Issued Disabled Parking Placard at the RONA Distribution Centre (2015 - 60 St. SE). The parking lot can be accessed at the intersection of 23 Ave. and 52 St. SE on a first-come, first-served basis. PARKING AND SHUTTLE BUS SERVICE • THERE IS NO PARKING AVAILABLE AT ELLISTON PARK. • Southland Transportation will be offering Park & Ride opportunities from Marlborough Mall - 433 Marlborough Way NE. Purchased at the pick up point, cash only. • One round to Elliston Park and back with Southland Transporation costs $7.00/person, per night. Free shuttle service is available for children under five (5) when accompanied by an adult. • FIRST SHUTTLE BUS AT 5:30PM. • LAST SHUTTLE BUS LEAVES MARLBOROUGH MALL AT 9:00PM TO ELLISTON PARK.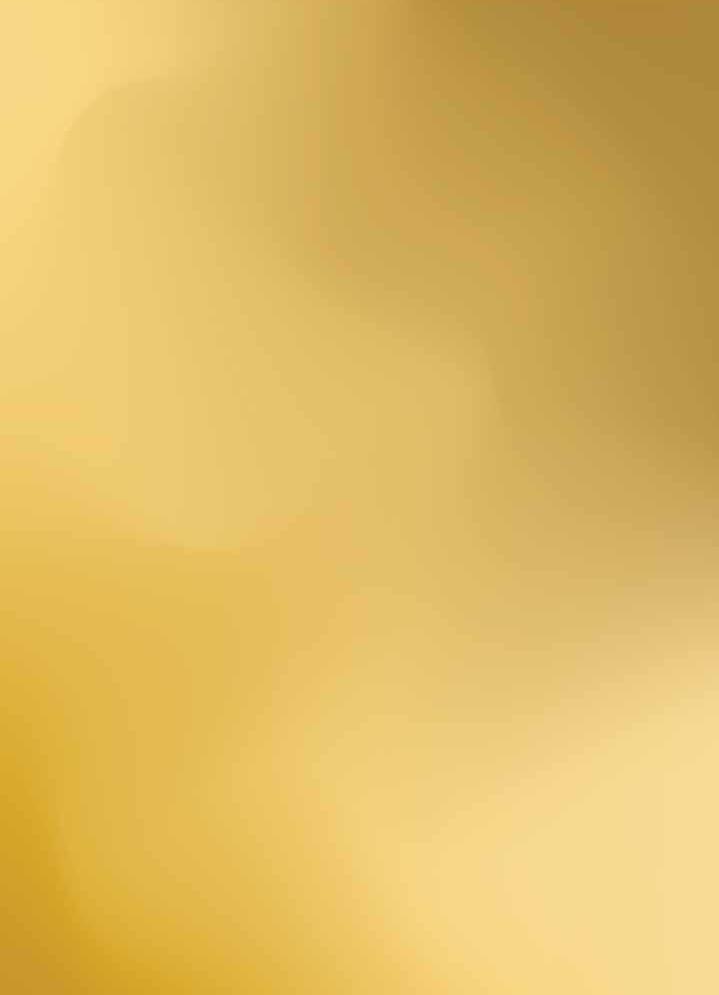 A W A R D W I N N I N G D I S T I L L E R Y , A S S E E N O N D R A G O N S D E N A N D I N F O R B E S M A G A Z I N E w w w . b u r w o o d d i s t i l l e r y . c a
34
35
AZERBAIJAN Pavilion Coordinator: Irada Shamilova Azerbaijanis began immigrating to Canada in the 1980s. Being rich in Oil and Gas, Azerbaijan attracted lots of foreign investments after the collapse of the Soviet Union and developed a strong pool of highly educated Oil and Gas professionals.
Welcome to Africa! Once again, it's time to celebrate! Come explore and share the diversity of the African culture. Our pavilion will showcase traditional African art, crafts and information about different countries in Africa. The theme of our pavilion this year is the "History of the Djembe Drum," so please visit us to learn more!
PavilionsCultural
BLACKFOOT CROSSING HISTORICAL PARK Pavilion Coordinator: Shannon Bear Chief Ambassador: Waylon and Eileen Black
Welcome to the Blackfoot Crossing Historical Park pavilion! Take the opportunity to learn about Blackfoot culture and history and watch traditional dance and drum performances. Blackfoot Crossing Historical Park is proud to be the First Nations representative at GlobalFest! appreciate all the support and opportunity to pass their vibrant traditions, dances, culture and one of a kind, absolutely delicious cuisine on to the next generation here in Canada.
AFRICA Pavilion Coordinators: Cheikh Wade & Ndeye Mbow
36
BANGLADESH Pavilion Coordinators: Mohammad Roshid & Nasreen Akther Bangladesh (People's Republic of Bangladesh), one of the emerging economic powers of the world, is located in South Asia. It became independent in 1971. In last fifty years since its independence, the nation has witnessed impressive socio-economic growth. Currently, it has a population of nearly 160 million. Bangladesh has an immensely rich history and cultural heritage. The culture of Bangladesh is intertwined with the culture of the Bengal region. It has evolved over the centuries and encompasses the cultural diversity of several social groups of Bangladesh. Bengali writers, scientists, thinkers, musicians, painters, film makers —- have all played a significant role in defining and developing the Bengali (Bangla) culture. The vibrant culture of Bangladesh is manifested in various forms, including music, dance, drama, art, craft, folklore, literature, festivals as well as in a distinct cuisine culinary Bangladeshtradition.Canada Association of Calgary (BCAOC) is proud to represent Bangladesh in this year's global fest in Calgary. Visit our Pavilion and immerse yourself in the rich Bangladeshi culture featuring arts, crafts and artifacts, as well as information about the history of Bangladesh.
Therefore many Azerbaijanis immigrating to Canada don't think twice when choosing Alberta as their new Azerbaijanhome. has quite a unique geographic landscape. 9 out of 11 existing climatic zones can be found here making tourism one of the fastest-growing industries in the country. Azerbaijan is also known as Land of Fire thanks to the naturally occurring eternal flames spread across the mountains. Fun fact: this holy fire has burned since ancient times and no rain, snow or wind ever managed to stop it. Azerbaijan is situated right between Europe and Asia on the shores of the Caspian Sea, that locals call Hazar. The Silk Road historically passed through parts of Azerbaijan. All these factors helped nurture multiculturalism, making ethnic and religious diversity a matter of pride for Azerbaijan and its people. You can find a church, a mosque and a synagogue all within a few blocks from each other here. Many Azerbaijani immigrants choose Canada for that same reason. Canadian Azerbaijanis highly
We are working together with GlobalFest to celebrate culture and artistic excellence within our communities and around the world. It's just one way we are helping to open doors for a more inclusive and sustainable tomorrow. td.com Proud Globalsupportto Fest and the FestivalOneWorld ® The TD logo and other TD trade-marks are the property of The Toronto-DominionM05634Bank. (1019)
Pavilion Coordinator: Amanda Anstett Welcome to the very first Hungarian pavilion at GlobalFest – our community is thrilled to share our rich culture with you! Hungarian culture is ripe
The Iranian Pavilion is organized by the Persian Gulf Club which is a not-for-profit Student Union sanctioned club at the University of Calgary. The Iranian pavilion is a platform to introduce GlobalFest attendees to both the traditional and contemporary aspects of Iran. The booth will be decorated with traditional elements as well as photographs depicting modern Iran. The Iranian pavilion will exhibit authentic handcrafted goods and information about the culture, history, geographical and touristic 38 with beautiful folk art, costumes, music, dance, and of course, deliciously hearty food! Stop by our booth and meet members of the community who immigrated from Hungary during the revolution, as well as their children and other family members who have lived here their whole lives, but have managed to keep the tie to their roots and culture strong in Canada. Our group is excited to also have the opportunity to share our love of traditional folk dances with you, so be sure to look out for us on the stage!
IRAN Pavilion Coordinator: Niloofar Mirzadzare Ambassador: Navid Akbari
HUNGARY – NEW FOR 2022!
Everyone knows intuitively that fireworks originated in China, but do they know some of the details of the story? At our pavilion we will have a brief video on the Chinese invention of fireworks, narrated by David Curtis Wright, a professor of Chinese history at the University of Calgary. Professor Wright will also be at the booth to answer questions about fireworks in Chinese history. We will also have on hand experts in traditional Chinese apparel, Chinese tea, and other good things. Come pay our pavilion a visit!
CHINA - NEW FOR 2022!
The Indonesia Pavilion is the home of diversity. It will give you an opportunity to get familiar with Indonesia's natural wonders and learn about traditional clothes from various regions in Indonesia, arts and local crafts. A great opportunity for you to capture your memory with the Hanoman, the white monkey masked figure from Bali Island, and experience Indonesian traditional family-friendly competitions for kids and families.
Our booth has on hand a very accomplished Chinese artist who will, free of charge, select a Chinese name for interested people and then write it out in fine Chinese calligraphy, with a traditional brush, and on traditional calligraphy paper. What a unique souvenir for GlobalFest 2022 in Calgary!
Pavilion Coordinator: Julia Sugityo
Pavilion Coordinator: David Curtis Wright
INDIA Pavilion Coordinator: Niyanta Kotecha India's astounding diversity of religions, languages, and cultures is unique and unparalleled. The society is a vast subcontinent, varied and complex in its rich heritage, and is among the oldest in the world. This year our pavilion will consist of an excellent collection of Indian handicrafts, artefacts and jewelry as well as Henna/Mehendi painting. Henna/ Mehendi is a form of body art from Ancient India, in which decorative designs are created on a person's body, using a paste, created from the powdered dry leaves of the henna plant (Lawsonia inermis), this is believed to bring good luck to the person wearing the Henna. This year we will also be showcasing both traditional and modern Indian culture in the form of 3 different dance performances by our very talented artists of varying age groups. These dances will reflect India's vastly diverse culture of different states. The costumes of all the dancers will be a glamorous display of Indian ethnic wear.
BRASIL
Pavilion Coordinators: Elisia Teixeira, Harry Zaft & Nina Connors Visit our Pavilion and immerse yourself into the rich Brazilian Culture with arts, crafts, artifacts, and information about the different regions of Brazil. You will also have the opportunity to speak with native Brazilians living in Calgary and learn about activities offered by the Brazilian Association throughout the year, such as Carnaval, Festa Junina, BrazilFest and Reveillon. Don't forget to try on traditional Brazilian costumes for a memorable picture! The Siksika Nation welcomes you into our traditional territory and into our tipi. Look around our Pavilion and experience the Siksika way of life. Ask us about how we lived in the past and how we live today. Talk to us about our tipi designs, food, powwows or humour and we will do our best to immerse you into Blackfoot Culture!
The Northwestern China Community Association of Alberta presents Summer Splendor: traditional Chinese apparel, Chinese calligraphy, and the art of Chinese tea. Come to GlobalFest 2022, get a name for yourself in Chinese, learn about the invention of fireworks in China, enjoy the visual spectacle of traditional Chinese apparel, take in a demonstration of the exquisite art of Chinese tea…and more!
INDONESIA – NEW FOR 2022!
The Filipinos' diverse culture and rich traditions will be showcased through fruit carving demonstrations and cultural performances by Chef Artist Fercibal Brown Noel Camacho, M2ZFusion, Maharlika Divas, Nina Mabugat, Allysha Nolasco, Jhanna Mariel Villanueva at the different stages at GlobalFest. At the Philippine Food Kiosk, Fantasy Donuts and Pretzels, Mia's Lechon, and DAS will serve authentic Filipino cuisine. The Philippine Cultural Pavilion and Ethnic Food Kiosk are presented, organized, and coordinated by the Diaryo Alberta Society.
ROMANIA Pavilion Coordinator: Veronica Chirnoaga "Bine ati venit la Pavilionul Romanesc! Welcome to the Romanian Pavilion!" Romania is the land of Dracula, the country of Nadia gateway between continents, cultures, civilizations and history. The Pakistan Canadian Association of Calgary has worked hard to preserve and promote this culture within Canada. Pakistani immigrants have been making Alberta their home for over 50 years. Visiting the Pakistan Pavilion reveals a rich tapestry of languages, customs and traditions. Come and see some of the world's most beautiful cultural artifacts including clothing, jewelry, handicrafts, embroidered shawls and henna tattoos. We promise that a visit to the Pakistan Pavilion will feel as though the silk and spice trading routes of the ancient past have found their way to Calgary! attractions of the country through video, picture and book displays. Visit our pavilion to discover more.
JAPAN Pavilion Coordinator: Tomo Honda Whether you are gearing up for visiting Japan as the border closures ease, or just want to get to know a little more about the nation, stop by the Japan pavilion's booth for information and cultural displays by the Consulate-General of Japan in Calgary and Calgary Japanese Community Association. Be captivated by a photo exhibition from the Japan Photo Contest, including details on how to enter the next one! You will also be able to find information on the Japan Exchange and Teaching (JET) Programme, or options for how to study in Japan with a MEXT scholarship. You will also have an opportunity to speak with students from Japan to lean about local cities in Japan and might find your gem in the mini Japanese market!
Filipinos regard the value of a Good Education in society as the possible ladder for social worthiness and success. Filipinos, on the other hand, celebrate Christmas the most joyous and the longest, being the earliest (September 1st) and the latest (January 5th) Feast of the three kings.
PAKISTAN Pavilion Coordinators: Fouzia Ali & Zia-Ul-Haq Assalamu Alaikum (Kush Amdead) means welcome to the Pakistan Pavilion. Stretching from the mighty Himalayas in the north to the vast Arabian Sea, Pakistan truly is a
PHILIPPINES Pavilion Coordinator: Marietta Pangan Mabuhay! The Republic of the Philippines, also known as the "Pearl of the Orient Seas," is a tropical paradise of 7,641 islands. His archipelagic state is categorized under three main geographical divisions: Luzon, Visayas, Mindanao, together with 11 other major islands. The Philippines is located on the southeastern rim of Asia. historians believe this moniker was popularized by the national hero, Dr. Jose P. Rizal, who used the phrase in his poem, "Mi Ultimo Adios." Some say it is because of its rich natural resources; some say it's because of being a significant producer of the country's national, rare natural gem, the Golden South Sea Pearl. We are excited to showcase in our pavilion two significant themes: Education and Christmas.
39
KURDISTAN Pavilion Coordinator: Zkaria Ali Kurdistan is the dream of every Kurd. We invite you to visit the Kurdish Pavilion, which is organized by the Calgary Kurdish House Centre. You will learn about our culture that spans thousands of years from the Median empress to this day. We tell the world that we exist (our population is more than 60 million, but without a country). We thank all those who came to our humble pavilion and we would like to thank all who were organized for this festival.
MEXICO Pavilion Coordinators: Cynthya Bringas & Elizabeth Godinez Hola Amigos, come experience the kindness and hospitality of Mexican people! Mexico is a unique country with endless distinct cultural facets, including its history, art, music, food, nature, and daily modern life. Our pavilion invites you to experience Mexican culture throughout our beautiful displays. On stage, Viva Mexico Dance Company and Viva la Danza group will perform colourful folkloric dances from different regions of Mexico that encompass our wonderful traditions. We invite you to explore the different paths of Mexico. Hasta la vista amigo.
SLOVENIA Pavilion Coordinators: Steven Terenta & Dave Langerholz Dober dan! "Good Day!" Welcome to Slovenia. You can't spell Slovenia without love. We at the Slovensko Kanadsko Društvo – Calgary, (Slovenian Canadian Club of Calgary), are excited to participate in our first Globalfest. We would like to take you on a journey to this South Central European country of just over 2 million people. From the majestic Alps to the warm Adriatic Sea, forest, caves and plains, Slovenia and their people have much to offer. Come join Slovenian – Canadians and explore all your senses with us!
SCOTLAND
Pavilion Coordinators: Rayna Moffatt & Robert Henderson
Thailand is predominantly the Buddhist Kingdom in Southeast Asia. It has an area about the same as Alberta but a population of 70 million. Thailand shares borders with Myanmar to the west and north, Laos to the north-east, Kampuchea to the east, and Malaysia to the south. Thailand lies within the humid tropics and remains hot throughout the year.
Comaneci, the cloudland of the medieval castles and the world's famous painted monasteries. You are more than welcome to get to know us better!
Romania is full of beautiful places and people who over time, with their inventions, changed the world that we live in. We warmly welcome you to visit us at our pavilion to see performing traditional dancers and singers, to find out about our folklore/ folk music, to learn about Romanian costumes and legendary craft and lots of other surprises!
The Alberta Thai-Canadian Association (Calgary), (ATCA), was formed in 2002 to promote friendship and good understanding between Thai's and Canadians, to maintain and promote the cultural heritage of Thailand and to provide opportunities for social activities for its' members.
Turkiye sits at the crossroads of thousands of years of civilizations. We are surrounded by rich culture and heritage of those who have come and stayed on these vast lands between Europe and Asia. Among the many of wonders of Turkiye, Cappadocia,
Average temperatures are about 29 °C. There are three seasons: the cool season (November to March), the hot season (April to May), and the rainy season (June to October). Thailand is filled with spectacular natural, cultural, and historical attractions and has a rich cultural heritage and diverse landscapes of great natural beauty featuring Buddhist temples, exotic wildlife, and spectacular islands and beaches. Along with a fascinating history and a unique culture that includes delectable Thai food and massage, Thailand features a modern capital city, and friendly people who epitomize Thailand's "land of smiles" reputation.
Dance is Thailand's main dramatic art form and can be divided into two major categories: high art (classical dance) and low art (folk dance). The ATCA sponsors its' own Thai Dance group comprised of members volunteering their time to learn and perform classical and folk dances. The beautiful girls dance barefoot with great smiles, and graceful and delicate movements in their elaborate costumes.
The dances are hypnotic and follow lovely rhythms made from oriental musical instruments. The group has performed at dozens of cultural events over the years including GlobalFest and the Calgary AnyoneStampede.wishing to find more out about the ATCA can check out our Facebook group "Alberta ThaiCanadian Association (Calgary)".
THAILAND Pavilion Coordinator: Pana Verhaest Thailand is a kingdom of wonder, filled with spectacular natural, cultural, and historical attractions. Thailand has a rich cultural heritage and diverse landscapes of great natural beauty featuring Buddhist temples, exotic wildlife, and spectacular islands and beaches. Along with a fascinating history and a unique culture that includes delectable Thai food and massage, Thailand features a modern capital city, and friendly people who epitomize Thailand's "land of smiles" reputation. Visit our Pavilion to see the beautiful scenery of the five regions of Thailand and come out to watch our 40 classical Thai Dance performances nightly on the GlobalFest stages. Pavilion Coordinator: Noi Albers
TURKIYE Pavilion Coordinators: Serhan Tarken & Haslet Pekdemir Welcome to Turkiye! We have officially changed our name with the UN so that future generations will not be confused with the bird, turkey.
We have many beautiful places all over Canada that have been named after someone or something from Scotland. Calgary, for example, is named after the beautiful Scottish beach, Calgary Bay which is home to the stunning Calgary Castle. Come visit us in our Calgary Castle and take in breathtaking artwork from local Scottish artists. See photographs taken of Scotland's beautiful land and Castles. Visit with local Scots from The St. Andrew – Caledonian Society and shop Scottish wears from T & M Photo (one of our local artists). We invite ye to come hold a traditional Targe and pose with a Clansmen, Kilted Dancer or Nessie. Live Bagpipes, Highland dancers and maybe a drummer or two?
UKRAINE Pavilion Coordinators: Tetiana and Iryna Ukraine is the homeland of the brave people, who love their country, respect history and traditions and work hard towards a bright future.
culturelsPavillons
VENEZUELA Pavilion Coordinator: Ernesto Gudino
Welcome to the Venezuelan Pavilion! This year take the opportunity to explore and learn more about our country famed for it's towering peaks, tumbling falls, crystal blue beaches and friendly people. Venezuela is home to some incredible landscapes and a rich and diverse culture. Visit our Pavillion to try on traditional costumes against some of our most stunning backdrops, learn to play traditional kids games, and taste some popular snacks.
Attendees will also have the opportunity to speak with members of our Association to learn about our events including the Venezuelan Culture Days in fall.
L'AFRIQUE Responsables du pavillon : Cheikh Wade et Ndeye Mbow Bienvenue en Afrique! Une fois de plus, l'heure est à la célébration ! Venez découvrir et partager la diversité de la culture africaine. Notre pavillon mettra en valeur l'art et l'artisanat provenant de différents pays d'Afrique. Cette année, le thème de notre pavillon est « l'Histoire du Djembe ». Venez donc faire un tour pour en apprendre davantage !
L'AZERBAÏDJAN Responsable du pavillon : Irada Shamilova Les Azerbaïdjanais ont commencé à immigrer au Canada dans les années 1980. Riche en pétrole et en gaz, l'Azerbaïdjan attire beaucoup d'investissements étrangers depuis l'effondrement de l'Union soviétique, formant par le fait même un solide vivier de professionnels du pétrole et du gaz hautement qualifiés. C'est pourquoi un grand nombre d'Azerbaïdjanais qui immigrent au Canada n'hésitent pas à choisir l'Alberta comme leur nouveau chez-soi.
L'Azerbaïdjan possède un paysage géographique très unique. Comme on y retrouve neuf des onze zones climatiques, l'industrie du tourisme est l'une des plus florissantes du pays. L'Azerbaïdjan est aussi connu sous le nom de Terre de Feu grâce aux flammes éternelles naturelles qui se répandent dans les montagnes. Fait cocasse : ce feu sacré brûle depuis les temps anciens, et aucune pluie, aucune neige, ni aucun vent n'est capable de L'Azerbaïdjanl'éteindre.sesitue tout juste entre l'Europe et l'Asie sur les rives de la mer Caspienne, appelée Hazar par les habitants du pays. De par le passé, la route de la soie sinuait certaines régions de l'Azerbaïdjan. Tous ces éléments ont contribué et donné lieu à un riche multiculturalisme ainsi qu'à une diversité ethnique et religieuse, une source de fierté pour l'Azerbaïdjan et son peuple. L'on y trouve une église, une mosquée et une synagogue à quelques pâtés de maisons l'un de l'autre. Beaucoup d'immigrants azerbaïdjanais choisissent le Canada pour cette même raison. Les Azerbaïdjanais canadiens sont reconnaissants de l'appui et des occasions de transmettre leurs traditions, leurs danses, et leur culture haute en couleur, de même que leur cuisine unique en son genre et tout à fait délicieuse à la nouvelle génération ici au Canada.
The hospitality of our volunteers will surely make this a pavilion to remember!
41
LE BANGLADESH Responsables du pavillon : Mohammad Roshid et Nasreen Akther Pays indépendant depuis 1971, le Bangladesh (la République populaire du Bangladesh) se situe en Ephesus,, Nemrut, Hagia Sophia and Troya stand out as millions of tourists flock to Turkiye to see the sights and the history. What most people take away after they are immersed in the stunning diversity is the warmth and generosity of the people of Turkiye. We as Turks owe most of the industrialization and the unification to the founder of the Republic of Turkiye to Mustafa Kemal Ataturk. He has often been praised by many countries around the world as a true hero taking a mostly rural illiterate society of many different ethnic groups and defining a country based on values, beliefs and the power of equality. He transformed the alphabet, the calendar and secularized Turkiye into a modern state. Although his brilliant foresight has been tested in the recent decades, most Turks are proud of the leader who we were very fortunate to have had. Come to the new TURKIYE Pavilion and start a discussion with us and experience the unique cultural and historical significance of our great country. Görüşmek üzere!/Hope to see you.
The best way to get to know a Ukrainian is to visit our Pavilion. We will be happy to meet with you, and share information about our beautiful country with a long history, diverse traditions and customs, and a wonderful language. You will be welcomed and immersed in the traditions of Ukraine through handmade selections of the very best and unique custom pieces of art combined with an atmosphere of fun and festivity.
La diversité époustouflante des religions, des langues et des cultures de l'Inde est exceptionnelle et incomparable. La société indienne est un vaste souscontinent, avec un héritage riche, complexe et varié, et l'une des plus anciennes sociétés du monde. Cette pour les personnes intéressées, et le calligraphiera, en utilisant un pinceau traditionnel, ainsi que du papier à calligraphie. Quel souvenir unique à ramener du Global Fest 2022 de Calgary !
Tout le monde sait que les feux d'artifice ont été inventés en Chine, mais connaissez-vous les détails de l'histoire ? Notre pavillon présentera une courte vidéo au sujet de l'invention des feux d'artifice en Chine, racontée par David Curtis Wright, professeur en histoire de la Chine à l'Université de Calgary. Le professeur Wright sera également présent dans notre pavillon pour répondre aux questions sur les feux d'artifice à travers l'histoire de la Chine.
Nous accueillerons aussi des experts de l'habit traditionnel chinois, de l'art chinois du thé, et bien d'autres choses. Venez nous rendre visite à notre pavillon !
« Bangladesh Canada Association of Calgary (BCAOC]
» (l'Association banglado-canadienne de Calgary) est fière de représenter le Bangladesh à la cérémonie GlobalFest de cette année à Calgary. Venez visiter notre pavillon et plonger dans la riche culture bangladeshie comprenant de l'art, de l'artisanat et des artéfacts, ainsi que de l'information sur l'histoire du Bangladesh.
LE PARC HISTORIQUE BLACKFOOT CROSSING
LE BRÉSIL Responsables du pavillon : Elisia Teixeira, Harry Zaft et Nina Connors Visitez notre pavillon et immergez-vous dans la riche culture brésilienne avec de l'art, de l'artisanat, des artéfacts et de l'information sur les différentes régions du Brésil. Vous aurez aussi la chance de discuter avec des Brésiliens natals vivant aujourd'hui à Calgary, et en apprendre sur les activités présentées par l'Association brésilienne tout au long de l'année, comme le Carnaval, la Festa Junina (Fête de juin), BrazilFest (le Festival du Brésil) et le Réveillon. N'oubliez pas d'enfiler un costume brésilien traditionnel pour une prise de photo inoubliable !
Asie du Sud. Il est l'une des puissances économiques émergentes du monde. Dans le dernier demi-siècle depuis son indépendance, le pays a vu une croissance socioéconomique impressionnante et compte aujourd'hui une population de près de 160 millions. Le Bangladesh possède une histoire et un patrimoine culturel immensément riche. La culture du Bangladesh est liée à la culture de la région du Bengale. Elle a évolué au fil des siècles et comprend maintenant la diversité culturelle de plusieurs groupes sociaux du Bangladesh. Les écrivains bengalis, les scientifiques, les penseurs, les musiciens, les peintres, les cinéastes — tous ont joué un rôle important dans l'établissement et la croissance de la culture bengalie. La culture haute en couleur du Bangladesh s'exprime de maintes façons; par la musique, la danse, le théâtre, l'art, l'artisanat, le folklore, la littérature, les festivals; ainsi que par le biais de sa cuisine distincte et de ses traditions culinaires.
Responsable du pavillon : Shannon Bear Chef et ambassadrice : Waylon et Eileen Black Bienvenue au pavillon du parc historique Blackfoot Crossing ! Saisissez l'occasion d'en apprendre sur la culture pied-noir (Blackfoot) et son histoire, et venez assister à des danses traditionnelles et des concerts de tambour. Le parc historique Blackfoot Crossing est fier d'être le représentant autochtone du festival GlobalFest ! La nation Siksika vous accueille sur ses territoires traditionnels et à l'intérieur de son tipi. Prenez le temps de regarder autour du pavillon et de vous immerger dans le mode de vie des Siksikas. Posez-nous des questions sur la vie de notre tribu autrefois, et sur notre vie aujourd'hui. Parlez-nous de nos tipis, de notre cuisine, de nos pow-wow ou de notre humour et nous ferons tout notre possible pour vous plonger dans la culture pied-noir (Blackfoot) !
Bienvenue au tout premier pavillon hongrois de GlobalFest ! Notre communauté se réjouit de partager sa riche culture avec vous ! La culture hongroise abonde en arts folkloriques, en costumes, en musique, et en danse des plus magnifiques, et bien sûr d'une cuisine copieuse et délicieuse ! Venez faire un tour à notre pavillon et rencontrer des membres de la communauté d'immigrants de la Hongrie venus ici lors de la révolution, ainsi que leurs enfants et membres de la famille. Même s'ils vivent ici depuis toujours, ces derniers ont réussi à rester fortement liés à leurs racines et à leur culture ici au Canada. De plus, notre équipe est impatiente de partager notre amour pour nos danses folkloriques traditionnelles avec vous ! Assurez-vous de ne pas nous manquer sur la scène !
L'INDE Responsable du pavillon : Niyanta Kotecha
LA HONGRIE – UNE NOUVEAUTÉ DE 2022! Responsabls du pavillon : Amanda Anstett
42
LE CHINE Coordinateur du Pavillon : David Curtis Wright L'association albertaine de la Chine du Nord-Ouest présente Splendeur d'été : des tenues traditionnelles chinoises, de la calligraphie chinoise, et l'art chinois du Venezthé. au GlobalFest 2022, découvrez votre nom chinois, apprenez en plus sur l'invention des feux d'artifice en Chine, admirez la beauté des tenues chinoises traditionnelles, prenez part à une démonstration de l'art chinois du thé, et bien plus ! Notre espace accueille une artiste chinoise très talentueuse qui, gratuitement, choisira un nom chinois
Le pavillon de l'Indonésie célèbre la diversité. Vous y aurez la chance de vous familiariser avec les merveilles de la nature indonésienne et en apprendre sur les habillements traditionnels, l'art, et l'artisanat des diverses régions de l'Indonésie. Une superbe occasion pour vous de capturer en photo votre expérience avec « Hanoman », le personnage masqué par un visage de singe blanc de l'île de Bali, et de prendre part à des compétitions familiales indonésiennes traditionnelles pour petits et grands.
Le pavillon iranien est organisé par le « Persian Gulf Club » (le club du golfe Persique), un club à but non lucratif entériné par l'association étudiante de l'Université de Calgary. Le pavillon iranien est la chance de présenter aux participants de GlobalFest les aspects à la fois traditionnels et contemporains de l'Iran. Le pavillon sera peuplé de décorations traditionnelles ainsi que de photographies représentant l'Iran moderne. Le pavillon iranien exposera des produits authentiques faits à la main et de l'information sur la culture, l'histoire, et les attractions touristiques et géographiques du pays, par le biais d'un étalage de vidéos, de photos et de livres. Venez faire un tour à notre pavillon pour en apprendre plus sur l'Iran. LE JAPON Responsable du pavillon : Tomo Honda Que vous prépariez une visite au Japon maintenant que les fermetures des frontières s'atténuent, ou que vous voulez tout simplement en apprendre davantage sur cette nation, venez faire un tour au pavillon du Japon pour de l'information et des expositions culturelles présentées par le consulat général du Japon à Calgary et « Calgary Japanese Community
LE PAKISTAN Responsables du pavillon : Fouzia Ali et Zia-Ul-Haq Assalamu Alaikum (Kush Amdead) signifie que nous vous souhaitons la bienvenue au pavillon du Pakistan. S'étendant de l'impressionnante chaîne de montagnes Himalaya au nord jusqu'à la vaste mer d'Arabie au sud, le Pakistan se retrouve au cœur de divers continents, cultures, civilisations et histoires. La « Pakistan Canadian Association of Calgary » (l'Association pakistano-canadienne de Calgary) a travaillé fort pour préserver et promouvoir cette culture au sein du Canada. Les immigrants pakistanais font de l'Alberta leur nouvelle demeure depuis plus de 50 ans. Visiter le pavillon du Pakistan, c'est découvrir une riche mosaïque de langues, de coutumes et de traditions. Association » (l'Association de la communauté japonaise de Calgary). Vous serez captivés par l'exposition photographique du « Japan Photo Contest » (Concours de photographie du Japon), et vous aurez la chance de vous inscrire au prochain ! Vous obtiendrez également des renseignements sur le « Japan Exchange and Teaching (JET) Programme » (programme d'échange et d'enseignement au Japon), ou sur les options offertes pour étudier au Japon grâce à une bourse MEXT. Il vous sera aussi possible d'échanger avec des étudiants du Japon pour en apprendre sur les villes locales du Japon; et qui sait, peut-être trouverez-vous un trésor au sein du mini marché japonais ! année, notre pavillon sera composé d'une excellente collection d'objets artisanaux, d'artéfacts et de bijoux indiens, ainsi que du mehndī (le dessin de henné sur la peau). Le mehndī est une forme d'art corporel provenant de l'Inde ancienne, où des motifs décoratifs sont dessinés sur le corps, grâce à une pâte créée de poudre de feuilles séchées provenant de la plante henné (Lawsonia inermis). L'on dit que le mehndī porte chance à quiconque le porte. Cette année, nous mettrons également en valeur la culture indienne, aussi traditionnelle que moderne, par le biais de trois différentes prestations de danse par nos artistes très doués de divers groupes d'âge. Ces danses vont exprimer la culture largement diverse des différents états et territoires de l'Inde. Les costumes des danseurs démontreront avec élégance l'habillement ethnique traditionnel de l'Inde.
LE MEXIQUE Responsables du pavillon : Cynthya Bringas et Elizabeth Godinez ¡Hola Amigos ! Venez découvrir à quel point le peuple mexicain est gentil et hospitalier ! Le Mexique est un pays unique avec une abondance sans fin de facettes culturelles distinctes, y compris son histoire, son art, sa musique, sa cuisine, sa nature, et sa vie de tous les jours. Notre pavillon vous invite à vivre la culture mexicaine grâce à nos magnifiques expositions. Sur la scène, « Viva Mexico Dance Company » (la compagnie de danse Viva Mexico) et le groupe « Viva la Danza » vous offriront des prestations de danses folkloriques hautes en couleur des différentes régions du Mexique, représentantes de nos merveilleuses traditions. Nous vous invitons à venir explorer les différents parcours du Mexique. ¡Hasta la vista amigo !
L'INDONÉSIE – UNE NOUVEAUTÉ DE 2022 !
L'IRAN Responsable du pavillon : Niloofar Mirzadzare Ambassadeur : Navid Akbari
Responsable du pavillon : Julia Sugityo
43
LE KURDISTAN Responsable du pavillon : Zkaria Ali Le Kurdistan est le rêve de tous les Kurdes. Nous vous invitons à visiter le pavillon kurde organisé par le « Calgary Kurdish House Centre » (Centre maison kurde de Calgary). Vous en apprendrez sur notre culture qui s'étend sur des milliers d'années, de l'empire mède à aujourd'hui. Nous affirmons au monde entier notre existence (notre population est de plus de 60 millions, mais nous demeurons sans pays). Nous tenons à remercier tous ceux qui visiteront notre modeste pavillon et tenons à remercier tous ceux qui contribuent à l'organisation du festival.
LA SLOVÉNIE Responsables du pavillon : Steven Terenta et Dave Langerholz Dober dan! Bonjour ! Bienvenue en Slovénie. Il est impossible d'écrire « Slovénie » (Slovenia en anglais) sans le mot love, soit le mot amour en français. Au « Slovensko Kanadsko Društvo – Calgary » (Club slovénocanadien de Calgary), nous sommes très enthousiastes de participer à notre premier festival GlobalFest. Nous souhaitons vous amener en voyage à ce pays de l'Europe du Centre-Sud avec seulement un peu plus de 2 millions d'habitants. Des Alpes majestueuses à la chaude mer Adriatique, forêts, cavernes et plaines, la Slovénie et son peuple ont beaucoup à offrir. Joignezvous à nous les Slovéno-Canadiens et venez explorer tous vos sens en notre compagnie !
Venez voir certains des artéfacts culturels les plus beaux au monde, comme des habits, des bijoux, des objets artisanaux, des châles brodés et des tatouages en henné. Nous vous promettons qu'une visite au pavillon du Pakistan vous donnera l'impression d'avoir visité les anciennes routes commerciales de la soie et des épices en passant par Calgary !
LA THAÏLANDE
44
LA ROUMANIE
Responsable du pavillon : Veronica Chirnoaga Bine ati venit la Pavilionul Romanesc! Bienvenue au pavillon de la Roumanie ! La Roumanie est le territoire de Dracula, le pays de Nadia Comaneci, ainsi que le pays des songes des châteaux médiévaux et des monastères peints et connus mondialement. Vous êtes les bienvenus à venir en apprendre sur nous ! La Roumanie regorge d'endroits magnifiques et de gens qui, au fil du temps, grâce à leurs inventions, ont changé le monde dans lequel nous vivons. Nous vous L'ÉCOSSE Responsables du pavillon : Rayna Moffatt et Robert Henderson Tant d'endroits magnifiques au Canada tirent leurs noms d'une personne ou d'un symbole de l'Écosse. Calgary, par exemple, porte le nom de la superbe plage écossaise, la baie de Calgary, où se situe le sublime château de Calgary. Venez nous rendre visite à l'intérieur de notre propre château de Calgary et découvrez les œuvres d'art époustouflantes d'artistes locaux écossais. Admirez des photographies prises des magnifiques paysages et châteaux de l'Écosse. Rendez visite à des Écossais locaux de la « St. AndrewCaledonian Society » (la Société calédonienne St. Andrew's) et procurez-vous des vêtements écossais de T&M Photo (un de nos artistes locaux). Nous vous invitons à venir poser pour une photo avec une targe traditionnelle à la main aux côtés d'un membre du clan, d'un danseur à kilt, ou de Nessie. Des prestations de cornemuses, de danse des Highlands, et possiblement aussi d'un ou deux joueurs de tambour.
LES PHILIPPINES
Responsable du pavillon : Marietta Pangan Mabuhay! La République des Philippines, aussi connue sous le nom de Perle de la mer d'Orient, est un paradis tropical constitué de 7 641 îles. Cet état archipélagique, situé sur la bordure sud-est de l'Asie, est représenté par trois divisions géographiques principales : Luzon, Visayas, et Mindanao, ainsi que onze autres îles majeures. Certains historiens croient que le surnom « Perle de la mer d'Orient » fut popularisé par le héros national Dr Jose P. Rizal, qui s'est servi de cette appellation dans son poème « Mi Ultimo Adios » (mes ultimes adieux). D'autres disent que le surnom provient des ressources naturelles abondantes du pays. D'autres, encore, affirment que c'est en raison de la production naturelle et considérable du joyau national rare, la perle dorée des mers du sud. Nous avons hâte de mettre en valeur à notre pavillon deux thèmes importants : l'éducation et Noël. Les Philippins considèrent l'importance d'une bonne éducation en société comme l'échelon possible menant au succès et à la valeur sociale. Quant à Noël, les Philippins célèbrent Noël le plus longtemps possible, dans la joie et l'allégresse, du 1er septembre au 5 janvier, soit jusqu'au jour de la fête des Rois Lamages.culture variée et les riches traditions des Philippins seront mises en valeur par le biais de démonstrations de sculptures sur fruits, de représentations et de concerts culturels, mettant en vedettes l'artiste-chef cuisinier Fercibal Brown, Noel Camacho, M2ZFusion, Maharlika Divas, Nina Mabugat, Allysha Nolasco, et Jhanna Mariel Villanueva, sur les différentes scènes du AuGlobalFest.kiosque de nourriture des Philippines, « Fantasy Donuts and Pretzels », « Mia's Lechon » et « DAS » serviront la cuisine philippine traditionnelle. Le pavillon culturel des Philippines et le kiosque de nourriture ethnique sont présentés, organisés et coordonnés par la « Diaryo Alberta Society ».
Responsable du pavillon : Pana Verhaest La Thaïlande est un royaume de merveilles, rempli d'attractions naturelles, culturelles et historiques spectaculaires. La Thaïlande possède un héritage culturel riche et des paysages variés d'une grande beauté naturelle, où l'on retrouve des temples bouddhistes, de la vie sauvage et exotique, ainsi que des merveilleuses îles et plages. En plus d'une histoire fascinante et d'une culture unique qui comprend une savoureuse cuisine et des massages thaïs, la Thaïlande possède une capitale moderne, et un peuple qui démontre pourquoi la Thaïlande est aussi connue sous le nom de pays du sourire. Venez visiter notre pavillon pour admirer les paysages invitons chaleureusement à venir nous rendre visite au pavillon pour assister à des spectacles de danses et de chants traditionnels, en apprendre sur notre folklore et notre musique folklorique, découvrir nos costumes et artisanats roumains légendaires, et bien d'autres surprises encore !
45
Responsables : Tetiana et Iryna L'Ukraine est la terre natale d'un peuple courageux, qui aiment leur pays, respectent l'histoire et les traditions, et travaillent d'acharnement pour bâtir un bel avenir. La meilleure façon d'apprendre à connaître un Ukrainien est de visiter notre pavillon. Nous serons heureux de vous rencontrer et de partager avec vous sur notre magnifique pays qui possède une longue histoire, des traditions et des coutumes variées, et une langue incroyable. Vous serez les bienvenus, et vous vous retrouverez immergés dans les traditions de l'Ukraine grâce à des sélections faites à la main des meilleures et des plus uniques œuvres d'art, le tout combiné à une atmosphère de plaisir et de festivité. L'hospitalité des bénévoles vous assurera un pavillon ukrainien mémorable !
Responsables : Serhan Tarken et Haslet Pekdemir Bienvenue en Türkiye ! Nous avons changé officiellement notre nom auprès des Nations unies pour nous assurer que les futures générations anglophones ne nous confondent pas avec l'oiseau, la dinde (turkey en anglais). La Türkiye se situe au croisement de milliers d'années de civilisations. Nous sommes imprégnés d'une riche L'UKRAINE
LE VENEZUELA Responsable du pavillon : Ernesto Gudino Bienvenue au pavillon du Venezuela ! Cette année, saisissez l'occasion d'explorer et d'en apprendre sur notre pays reconnu pour ses sommets imposants, ses chutes cascadeuses, ses plages d'un bleu azur, et son peuple chaleureux. Le Venezuela abrite des paysages incroyables et est ancré d'une culture riche et diverse. Venez visiter notre pavillon pour enfiler des costumes traditionnels et poser devant nos magnifiques arrière-plans, pour apprendre à jouer à des jeux d'enfants traditionnels, et pour goûter à des collations populaires. Les participants auront aussi la chance d'échanger avec des membres de notre association pour en apprendre plus sur nos évènements, incluant les « Venezuelan Culture Days » (jours de la culture vénézuélienne) en automne. culture ancrée dans l'héritage que nous ont légué tous ceux qui ont peuplés et vécus sur les vastes terres entre l'Europe et l'Asie. Parmi les nombreuses merveilles de la Türkiye, la Cappadoce, Éphèse, le Nemrut, SainteSophie, et Troie se démarquent. Des millions de touristes affluent en Türkiye pour voir les attractions et y découvrir son histoire. Ce que la majorité des touristes retiennent de leur séjour en Türkiye après leur immersion dans sa magnifique diversité est le côté chaleureux et généreux du peuple de la Türkiye.
est majoritairement le royaume bouddhiste en Asie du Sud-Est. Sa superficie est très comparable à celle de l'Alberta, mais avec une population de 70 millions. La Thaïlande partage ses frontières avec le Myanmar à l'ouest et au nord, avec le Laos au nord-est, le Kampuchéa à l'est, et la Malaisie au sud. La Thaïlande se situe en pleins tropiques humides et demeure chaude à longueur d'année. La température moyenne est d'environ 29°C. Il y a trois saisons : la saison fraîche (de novembre à mars), la saison chaude (d'avril à mai), et la saison pluvieuse (de juin à octobre). La Thaïlande est pleine d'attractions naturelles, culturelles et historiques spectaculaires, et possède un héritage culturel riche et des paysages variés d'une grande beauté naturelle, où l'on retrouve des temples bouddhistes, de la vie sauvage et exotique, ainsi que des merveilleuses îles et plages. En plus d'une histoire fascinante et d'une culture unique qui comprend une savoureuse cuisine et des massages thaïs, la Thaïlande possède une capitale moderne, et un peuple qui démontre pourquoi la Thaïlande est aussi connue sous le nom de pays du sourire.
LA TÜRKIYE (TURQUIE)
Responsable du pavillon : Noi Albers Formée en 2022, la « Alberta Thai-Canadian Association (Calgary) (ATCA) » (Association thaïlando-canadienne de l'Alberta) assure la promotion de l'amitié et de la bonne entente entre les Thaïs et les Canadiens, dans le but de maintenir et d'enrichir l'héritage culturel de la Thaïlande et d'offrir à ses membres des activités Lasociales.Thaïlande
L'ATCA commandite sa propre troupe de danse thaïe qui compte des membres qui offrent de leurs temps pour apprendre et exécuter des danses classiques et folkloriques. Les ravissantes demoiselles dansent pieds nus en arborant un large sourire; elles démontrent tant de grâce et de délicatesse de mouvements dans leurs costumes élaborés. Les danses sont hypnotiques et suivent un rythme agréable créé par des instruments de musique de l'Orient. Le groupe s'est produit à des douzaines d'évènements culturels au fil des années, comme le GlobalFest et le Stampede de Calgary.
magnifiques des cinq régions de la Thaïlande, et venez assister à nos spectacles de danse thaïe classique chaque soir sur les scènes du festival GlobalFest.
La danse est l'art dramatique principal de la Thaïlande et peut être divisée en deux catégories : l'art majeur (la danse classique) et l'art mineur (la danse folklorique).
Quiconque désire en savoir plus sur l'ATCA peut se diriger vers son groupe Facebook « Alberta ThaiCanadian Association (Calgary) ».
Nous les Turcs devons la majorité de l'industrialisation et de l'unification au fondateur de la République de la Türkiye, Mustafa Kemal Ataturk. Plusieurs pays du monde le louent souvent comme le véritable héros, ayant mené une société rurale en grande partie illettrée et composée de plusieurs différents groupes ethniques vers le pays qu'il est aujourd'hui, un pays basé sur les valeurs, les croyances et le pouvoir de l'égalité. Il a transformé l'alphabet et le calendrier, ainsi que laïcisé la Türkiye vers un état moderne. Bien que sa brillante prévoyance soit remise en question dans les dernières décennies, la plupart des Turcs sont fiers du leader que nous avons eu la chance d'avoir. Venez faire un tour au nouveau pavillon de la Türkiye pour discuter avec nous et vivre l'expérience de l'importance culturelle et historique unique de notre grand pays. Görüşmek üzere! À très bientôt !
Two
46 PASSPORT PURSUIT! Celebrate a World of Difference and win! Come explore all that the OneWorld Festival has to offer with an educational and exciting game. HOW DO I PLAY? 1. Download the Clue Solvers app or pick up your Passport at the Westland Insurance tent. 2. Visit as many Cultural Pavilions as your travel-bug heart desires! 3. Ask the Pavilion Ambassadors the questions that correspond to their regions. 4. Record your answers in the app or receive your stamps from the awesome Ambassadors. 5. After your wanderlust has subsided, the app will automatically enter you into the draw or you can submit your stamped Passport booklet into the ballot boxes at each exit of the park. 6. Your name will be entered in a draw to win one of the two major prizes from Air Canada.
Conditions apply Thank you
Two
our
you explore, the bigger the prize!
Draw available to participants who visit a minimum of 11 Cultural Pavilions economy class tickets anywhere in Canada that Air Canada flies to Passport Pursuit more Pavilions
SILVER PRIZE: VALUED AT $1,800
GOLD PRIZE: VALUED AT $11,000
partners for making this possible! Prize categories are divided based on the number of Pavilions visited. The
class tickets anywhere
Draw available to participants who visit every Cultural Pavilion business in the world that Air Canada
flies Conditions apply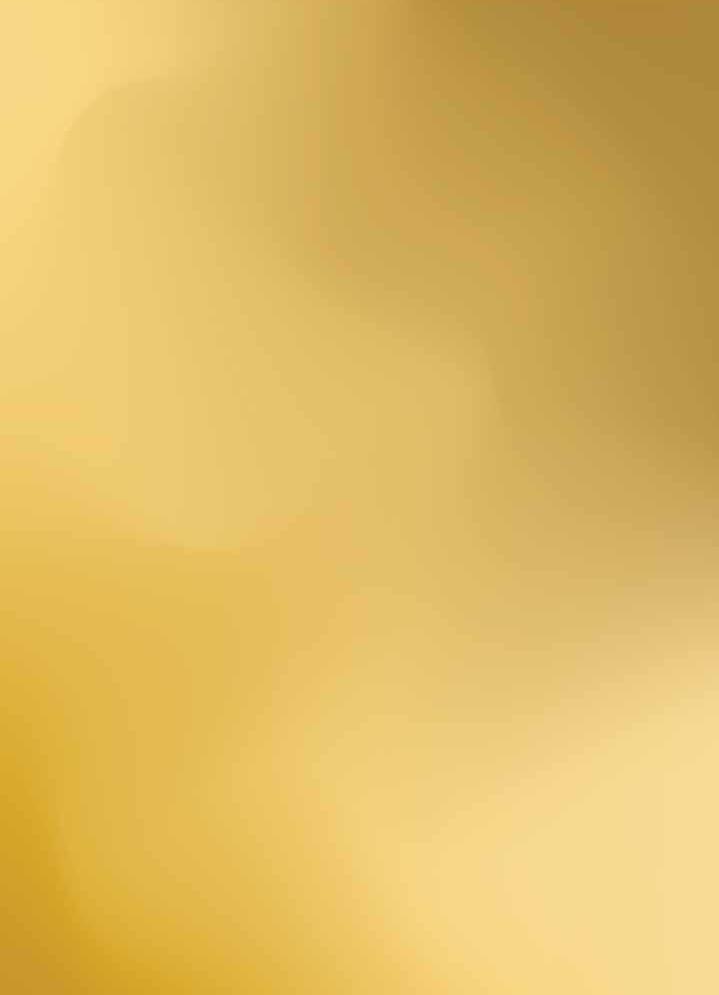 48
FLYING TOWARDS A BETTER FUTURE EN ROUTE VERS UN AVENIR MEILLEUR
As the official airline of GlobalFest, we're proud to support cultural diversity and inclusion in everything we do. Believing in the strength of a multicultural social fabric is what enables us to shine brighter and soar higher as Canada's global carrier. aircanada.com
À titre de transporteur aérien officiel de GlobalFest, nous sommes fiers de favoriser la diversité culturelle et l'inclusion dans tout ce que nous faisons. Nous croyons qu'un tissu social multiculturel est ce qui nous permet de rayonner davantage et d'atteindre de nouveaux sommets en tant que transporteur national des Canadiens autour du globe. aircanada.com
• Scope of the work
6. Rain
• Originality of the artistic concept: the choice of music and staging
TEAM
the
7. Levitating
Singh THURSDAY, AUGUST 18 Title of
tracks. This
the
through
The lake at Elliston Park adds a special dimension to the festival – the reflections in the water add a fluid, shimmering mirror of the show taking place above. It is the designer's hope that the audience will lose themselves in the colours and rhythms of the display, while simultaneously being mesmerized by the cadence of the explosions and glittering forms.
and dancing along
• The quality of the display
5.
Each night of fireworks by the presenting country has adjudicators looking for several things:
2022 features presentations produced by world-class pyro musical artists, including 2021 Champion India, first time entrant Austria, and returning countries France and Germany; plus GlobalFest's own spectacular Finale presentation by Canada's Archangel Fireworks.
JOURNEY THROUGH VARIOUS POPULAR MUSIC GENRES India
9. Dance
The result of these artistic requirements are presentations that cannot be seen anywhere else in the world, making each night of the International Fireworks a world premier presentation.
13. Chak
4.
11. The Motto
• Brilliance and richness of colours used
1.
• 50% of the music used is native to the presenting country
show! OpeningSponsorNight 50
Musical Program: Teri Mitti Arko, B Praak Taal se taal (Western Version) Sukhwinder Singh Sher Aya Sher Divine Socha Hain Jubin Nautiyal, Neeti Mohan Ghungroo Vishal Shekhar, Arijit Singh on Me Ariana Grande, Lady Gaga Dua Lipa, Da Baby Dekhoon Sonu Nigam w you Jay Sean, Rishi Rich Pitbull Tiesto Badi Udit Narayan, Neha Kakkar De India Salim Suleiman, Sukhwinder Show: INDIA'S Designer: AZAN MORANI, AMIR MORANI FIREWORKS
The International Fireworks illuminate the sky with a colliding orchestra of light and sound.
3.
10. Fireball
display will
12. Cheez
2.
LLP
Team India's pyromusical will bring the audience on a musical journey going some India's top musical incredible have audience singing to mesmerizing
8. Falak
• Synchronization: the precision of the marriage between music, sound effects, and fireworks
of
Simplif ying your journey home. WE SPEAK YOUR LANGUAGE AT EXCELHOMES.CA CALGARY | EDMONTON | AIRDRIE | COCHRANE Let's celebrate the spirit ofcommunity together!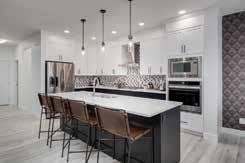 52 Musical Program: 1. Tritsch-Tratsch-Polka, Op.214 Johann Strauss, Wiener Philharmoniker 2. Exodus Maksim & Jeff Wayne & Orchestra 3. Rise Like a Phoenix Conchita/Conchita Wurst 4. Faded Different World/Alan Walker 5. Brüken zum Mond Alles OK?!/ Tagtraeumer 6. The Show Must Go On INNUENDO (Remastered 2011)/Queen SATURDAY, AUGUST 20 Title of Show: THE SOUND OF MUSIC Musical Program: 1. Jingles 80, Top 50, A 2, Pacman 2. The Final Countdown Europe 3. Billie Jean Michael Jackson 4. Sweet Dreams Eurythmics 5. Boys (Summertime love) Sabrina 6. Africa Rose Laurens 7. Les Démons de Minuit + Medley Emile et Images 8. Nuit de folie Debut de Soiree 9. Besoin de rein, envie de toi Peter et Sloane 10. Wake Me Up Before You Go WHAM! 11. Eve, Lève-toi/Voyage Voyage Julie Pietri/Desireless 12. Partenaire Particulier Partenaire Particulier 13. 3ème Sexe & Canary Bay Indochine 14. En Rouge et Noir Jeanne Mas 15. The Loco-motion/Macumba Kylie Minogue/J. Pierre Mader 16. On va s'aimer Gilbert Montagne 17. Captaine Flam Generique 18. Le jour s'est levé Telephone 19. Il est libre Max/ Femmes, je vous aime Herve Cristiani/Julien Clerc 20. Je te donne & Quand la musique est bonne J. -J. Goldman 21. Ca (c'est vraiment toi) Telephone TUESDAY, AUGUST 23
Designer: MIGUEL PEREZ, ETIENNE LACROIX TOUS ARTIFICES SA (RUGGIERI)
From snowy mountains to clear blue lakes, from green forests to yellow fields; Austria is small but beautiful. This show will take the audience on an emotional journey through Austria while showing the diversity of nature and music. The powerful pictures in the night sky and reflections on the water will touch the hearts and souls of the crowd. An attentive viewer will surely see the similarities to Canada.
France is bringing a pyromusical show that will make Calgary sing! The greatest hits of the 80s will light up Calgary with wonderful, dynamic, and incredibly colourful pyrotechnics. Generation 80s will create a unique moment for everyone to share their joy and favourite pieces - across all generations together. "Generación 80" is orchestrated like a great live concert with the bright lights of the fireworks and music that will make Elliston Park Dance. These are exclusively the greatest hits that helped define the 80s. Designer: MARKUS FIREEVENTJOCHUM,GMBH
Title of Show: GENERATION 80
Austriafrance
Musical Program: 1. We are One Beautiful People Thomas Bergersen 2. Sonne Rammstein 3. Sky and Sand Paul Kalkbrenner 4. It's all Coming back to me Now Celine Dion 5. Like a Dog Chasing Cars Hans Zimmer 6. You are Loved Josh Groban 7. Fire Mountain Two Steps From Hell THURSDAY, AUGUST 25 Title of Show: WE ARE ONE Germany FinaleSponsorNight Designer: FLORIANMICHAELIS,THOMAS UNION CREATIVES Beginning the show with "We are One Beautiful People" by Thomas Bergersen this song will highlight the overall message of the show you will see. "We are one" is a simple message, especially in times when the world is looking for peaceful unity and diversity. Musical Program: 1. War War & Peace/Edwin Starr 2. Civil War Use Your Illusion II/Guns and Roses 3. One …And Justice for All/Metallica 4. Zombie No Need to Argue/ The Cranberries 5. Wind of Change Crazy World/Scorpions SATURDAY, AUGUST 27 Title of Show: WIND OF CHANGE FINALE Designer: KELLY FIREWORKSARCHANGELGUILLE,INC. There is no place in our current world for war. People's lives are used as walls in front of natural resources, historic dominions, and access to money. We have felt the wind of change before, and again we await the day that our leaders will stand in action, not only in words, to protect the people. 53
PEOPLE'S CHOICE BEST OF THE FEST 2022 At last! People's Choice Best of the Fest is back and you can vote for all your favourites at GlobalFest to be in the draw to win! Visit globalfest.ca/vote-now to vote for cultural pavilions and pyromusical teams - and be entered to win one of FOUR great prizes. FOUR GLOBALPASSES You and three guests can enjoy all five nights of GlobalFest 2023. FOUR VIP PASSES FOR OPENING NIGHT You and three guests can enjoy Opening Night 2023 with the 2022 Best Pyromusical team returning to defend their title. VIP Passes include prime viewing, light refreshments on arrival, private cash bar and VIP Parking. People's Choice - Best Food, Proudly sponsored by DishHub Download the app to cast your vote for the best food booth and be entered into the draw to win: $100 DINING VOUCHER AT CARINO JAPANESE + ITALIAN KITCHEN Plus every category you vote for gives you a bonus entry into the GRAND PRIZE: FOUR VIP FESTIVAL PASSES! You and three guests can enjoy VIP treatment for every night of GlobalFest 2023! VIP Passes include prime viewing, light refreshments on arrival, private cash bar and VIP Parking.
menubar
Stories ENLIGHTENCONNECTINFORMthat... Calgary Herald and their award-winning journalists are dedicated to bringing you comprehensive, trustworthy stories that matter. TO SUBSCRIBE, CALGARYHERALD.COMVISIT