AFRICANBUSINESSSEPT/OCT/NOV2022THEJOURNALOF INSPIRED BY AFRICANS MULALO TAKAEDZA , a Senior Vice President at Standard Bank, is impressed by the entrepreneurial spirit and resilience of the continent's people POWERING MINING IN AFRICA The rise of the mini-grid and the captive model ENERGY PARTNERSHIPS MUST BENEFIT SOCIETY Localisation can support women and children BLOCKCHAIN IS A DRIVER OF INCLUSION COUNTRY PROFILES: GHANA & KENYA THE EFFECT OF TRAVEL BANS ON TOURISM
CUTTING-EDGE SKILLS FOR REVOLUTIONARY LEADERS! Get ahead of the curve and stand out from the crowd through Executive Education at Wits Business School. For more information, visit: courses.wbs.ac.za
MANAGEMENT DEVELOPMENT EXECUTIVE EDUCATION LEADERSHIP & COACHING SPECIALISED FEATURED COURSES DIGITAL BUSINESS
In an interview, Mulalo Takaedza, a Senior Vice President in Structured Capital Team at Standard Bank, shares her perspective on Africa's prospects and relates how she found some entrepreneurship within herself while doing business in Nigeria. Her own philanthropic work and reflections on the role of women in mentoring also form part of the interview.
The potential of mini-grids for mining operations in Africa is explored by two experts from Norton Rose Fulbright. Finding reliable, cost-effective and green energy solutions are key factors for resource companies, particularly where the existing grid has suboptimal generation, transmission and distribution infrastructure.
Global African Network is a proudly African company which has been producing region-specific business and investment guides since 2004, including South African Business and  Nigerian Business, in addition to its online investment promotion platform www.globalafricanetwork.com
In addition to this, special features on topical matters will be published periodically, along with country profiles. In this issue, Ghana and Kenya are profiled.
Environmental scientists Alexander Richard Braczkowski and Duan Biggs have been studying the data on the effects of Covid-19 lockdowns on tourism in Africa. In an article first published on The Conversation, the authors illustrate how bad the absence of visitors has been for African lodges and reserves and suggest some ways in which the industry can recover.
Welcome to Journal of African Business, your guide to business and investment on the continent. The fourth edition of Journal of African Business is the second issue of this magazine to be published as a quarterly. The first two journals were published as annual publications in 2020 and 2021.
Our aim is to cover a wide range of subjects within the broader economic sectors: energy; mining and exploration; trade; finance; technology and tourism.
A unique guide to business and investment in Africa.
2 Journal of African Business FOREWORD Editor: John Young Publishing director: Chris Whales Managing director: Clive During Online editor: Christoff Scholtz Design: Simon Lewis. Production: Yonella Ncaba Ad sales: Venesia Fowler, Tennyson Naidoo, Tahlia Wyngaard, Gavin van der Merwe, Sam Oliver, Graeme February, Shiko Diala, Gabriel Venter and Vanessa AdministrationWallace&accounts: Charlene Steynberg, Kathy Wootton Distribution & circulation manager: Edward MacDonald The Journal of African Business magazine is published by Global Africa Network Media (Pty) Ltd Company Registration No: 2004/004982/07 Directors: Clive During, Chris Whales Physical address: 28 Main Road, Rondebosch 7700 Postal: PO Box 292, Newlands 7701 Tel: +27 21 657 6200 Email: info@gan.co.za Website: www.gan.co.za No portion of this book may be reproduced without written consent of the copyright owner. The opinions expressed are not necessarily those of The Journal of African Business magazine, nor the publisher, none of whom accept liability of any nature arising out of, or in connection with, the contents of this book. The publishers would like to express thanks to those who Support this publication by their submission of articles and with their advertising. All rights reserved. Printing: FA Print AFRICANBUSINESSSEPT/OCTNOV2022THEJOURNALOF INSPIRED BY AFRICANS MULALO TAKAEDZA, a Senior Vice President at Standard Bank, is impressed by the entrepreneurial spirit and resilience of the continent's people POWERING MINING IN AFRICA The rise of the mini-grid and the captive model ENERGY PARTNERSHIPS MUST BENEFIT SOCIETY Localisation can support women and children BLOCKCHAIN IS A DRIVER OF INCLUSION COUNTRY PROFILES: GHANA & KENYA THE EFFECT OF TRAVEL BANS ON TOURISM
We record a speech made to the 1st Africa-Caribbean Trade and Investment Forum by AfCFTA Secretary-General Wamkele Mene. The Forum was held under the theme "One People, One Destiny: Uniting And Reimagining Our Future" and Meme spoke about the steps that have been taken, and will be taken, to enable and promote private-sector investment in terms of the African Continental Free Trade Area (AfCFTA) agreement. All of the measures being introduced are further strengthening the case for investing in Africa.
Editor, Journal of African Business Email: john.young@gan.co.za
Former South African deputy president Phumzile Mlambo-Ngcuka writes on how important it is for energy partnerships in Africa to benefit society, especially women and children through a process of localisation. Mlambo-Ngcuka, who also served as Director of UN Women, argues
Quarterly publication affords our team more opportunities to bring to readers up-to-date information and opinions and offers our clients increased exposure at specific times of the year, either related to events and conferences or in conjunction with feature articles on specific topics.
that resource companies need to be carefully monitored to ensure that a country's developmental needs are addressed as resources are exploited.
JOHN YOUNG
CONTENTS 3
WHAT TRAVEL BANS HAVE DONE TO CONSERVATION TOURISM
HOW TO ACCELERATE PRIVATE SECTOR INVESTMENT
The speech given by AfCFTA Secretary-General Wamkele Mene to the 1st Africa-Caribbean Trade and Investment Forum in September 2022 outlined how the continental agreement will create a conducive environment for investment.
HOW TO BUY A BUSINESS
BLOCKCHAIN IS A DRIVER OF FINANCIAL INCLUSION
A SURGE IN DDOS ATTACKS – WHAT TO DO
THE MUSINA-MAKHADO SPECIAL ECONOMIC ZONE
POWERING MINING IN AFRICA – THE RISE OF THE MINI-GRID Miners have multiple considerations to weight up when they decide how to power their operations, write Simon Cudennec and Laura Kiwelu of Norton Rose Fulbright.
A regional plan with a continental impact.
NEWS FROM THE CONTINENT Recent investments, expansions and milestones.
Phumzile Mlambo-Ngcuka, the former Director of UN Women and South Africa's first female deputy president argues for broader social goals in energy policy.
INSPIRED BY AFRICANS' RESILIENCE
FromFOREWORDtheeditor's desk.
Researchers Alex Braczkowski and Duan Biggs analyse the damage done and suggest strategies to help it recover. This article first appeared in The Conversation.
Patrick Ndegwa, SEACOM Business Sales Lead, explains how African businesses can protect themselves.
Africa's biggest banker is researching and developing transformative fintech and blockchain products.
EVENTS IN AFRICA
ENERGY PARTNERSHIPS IN AFRICA MUST BENEFIT SOCIETY
Global Africa Network (GAN) is the media partner of many upcoming events.
COUNTRY PROFILES: GHANA AND KENYA
Before working on African deals, Standard Bank Senior Vice President Mulalo Takaedza found her entrepreneurial spirit awakened in Nigeria.
Contents The Journal of African Business18141262022242628303242
Solar projects are moving ahead in Namibia with the support of the Development Bank of Namibia. So far, the DBN has made funding available across Namibia for renewable projects to the value of N$1.2-billion.
4
A consortium known as Anirep Aussenkjerr Solar One received N$193-million in financing from DBN for the construction of the 20MW Khan solar plant, where NamPower has signed a 25-year offtake contract. The company is made up of two local companies, ANIREP (which is listed on the Namibian Stock Exchange) and Aussenkjer Energy Investments.
GHANA AND SCOTLAND BUSINESS LEADERS AGREE TO NETWORK
CREDIT: Pexels by Perry Tintin
Recent investments, expansions and milestones.
NEWS FROM ALL AROUND AFRICA
The Development Bank of Namibia (DBN) has funded renewable projects in the country to the value of N$1.2-billion. Credit: ANIREP
National Theatre, Ghana. Credit Kojo Nana on Unsplash
Under the partnership, UKGCC and ASBN will also work to ensure increased brand awareness and leverage from this to deliver reputation value and credibility, thus enhancing the value of their brands and those of their internal member companies. To achieve these objectives, both organisations have committed to focus on five key sectors: energy, healthcare, agriculture, technology and training education. ASBN has been commissioned to produce an AfricaScotland Economic Impact Report for Scottish Development International (SDI). The report, the first of its kind, will showcase the impact and successful business activity of Scottish firms in Africa. Africa Scotland Business Network will be working with 25 Scottish companies featuring in the report including ASBN member companies Craig International, Ascensos, Riiot Digital, Workstreme, Abergower, SAFER Training and Solariskit.
One example of this is the 18.5MW solar plant to be located at Kokerboom in Keetmanshoop. This plant is to be constructed and operated by Alpha Namibia Industries Renewable Power Limited (ANIREP), while an offtake agreement has been signed with Dundee Precious Metals Tsumeb.
SOLAR PROJECTS ARE SHINING IN NAMIBIA
Africa Scotland Business Network has signed its first intra-African partnership agreement with UK Ghana Chamber of Commerce. UKGCC and ASBN have signed the agreement to crosspromote each other's organisations for intra-African and international trade and relations within Ghana, Scotland and with their networks across the world.
Talk360 was co-founded in 2016 by South African venture builder Dean Hiine and Dutch entrepreneurs Hans Osnabrugge and Jorne Schamp. With offices in South Africa, the Netherlands, India and Nigeria, it connected more than two-million people in 2021.
the Namibian city of Windhoek. KMIA is a short hop from several entrances to the iconic Kruger National Park, South Africa's biggest game and nature reserve.
Eurowings Discover, a new division of Lufthansa that was launched in 2021, will fly to Kruger Mpumalanga International Airport (KMIA) from November 2022, with a short stopover in
Ian Putter (above), Head of the Blockchain Centre of Excellence at Standard Bank Group and Regional Director of the Blockchain Research Institute Africa.
Co-founders of Talk360, Hans Osnabrugge and Dean Hiine.
United Airlines is another airline that resumed flying to Cape Town after a halt caused by Covid-19 restrictions. There are three weekly flights between New York's Newark Airport and Cape Town, and a further seven to and from Johannesburg.
platform aims to address inaccessibility by providing users with the option to buy products and services using any currency and more than 160 payment methods. It will also be opened to other service providers.
NEWS 5
TALK360 RAISES $4-MILLION FOR AFRICAN EXPANSION
But while conversations around this technology are becoming popular among board members, more needs to be done to enhance executive-level knowledge, understanding and buy-in of blockchain technology and its applications for businesses in traditional African industries such as mining, agriculture and manufacturing. This is according to Ian Putter, Head of the Blockchain Centre of Excellence at Standard Bank Group and Regional Director of the Blockchain Research Institute Africa.
UNITED PLANS TO LINK MORE AFRICAN CITIES WITH WASHINGTON
The angel investors include several unicorn founders and executives such as Gaston Aussems (ex-Mollie), Robert Kraal (ex-Adyen), Gabriel de Montessuss (President WorldPay International) and Marnix van der Ploeg, exBooking.com and EQT (African Media Agency).
International calling app Talk360 has secured $4-million in funding as it prepares to launch a new pan-African payment platform in 2022. The seed round of funding was led by leading African venture capital investor HAVAÍC, 4Di Capital and several prominent fintech angel investors. The company intends to expand its calling business, build an African payment platform and open its payment platform to other merchants.
United Airlines has also made an application to the US Department of Transportation for three weekly nonstop flights to be granted between Washington DC and Cape Town. United intends for the service to begin in November 2022, if United'sapproved.Washington Dulles Airport hub caters to more than 230 daily flights to nearly 100 destinations, including more than 10 world capitals and new services that have recently come online to Accra, Ghana, and Lagos, Nigeria.
Mbombela, the capital of Mpumalanga Province in South Africa and the host of KMIA, becomes Eurowings Discover's seventh African destination. The newly-created leisure line has established or planned flights from Frankfurt to Mombasa, Zanzibar, Mauritius, Windhoek, Victoria Falls and Kilimanjaro.
With the unique capabilities of blockchain technology set to revolutionise transparency, record-keeping, efficiency and the effectiveness of transactions in the business world, boardrooms across Africa are beginning to incorporate the technology and applications such as Web3.0, decentralised finance (DeFi), and the metaverse in discussions around corporate innovation and digital strategy.
average, only 11% of executives have a good understanding of blockchain, with only 4% having had hands-on experience with the technology. As a result, companies have limited knowledge of how blockchain can be used in their organisation.
Despite this, research shows a clear appreciation among business leadership for the significant role that blockchain will play in the transformation of traditional industries and business models."
in an effort to bridge the gap between its technological functionality and real-world needs of the market.
While the Talk360 app is seeing rapid growth on the continent, with a growing number of paying users, accessibility has been an issue for 500-million underserviced people. Users either don't have online banking to buy Talk360 airtime, or their local currencies or payment methods are not supported. The new payment
KLM Royal Dutch Airlines will take on additional flights from Amsterdam to Cape Town from November 2022, lifting the total number of flights to Cape Town to 10 per week. This year is the 30th anniversary of KLM Royal Dutch Airlines flying between Amsterdam and Cape Town.
In doing so, the organisation seeks to bring together top industry leaders, academics, policymakers, entrepreneurs and researchers from across the continent, to collaborate on ground-breaking research on blockchain technology
In support of these goals, BRI Africa hosted an online seminar where global experts discussed real-world applications for blockchain technology beyond crypto assets and unpacked opportunities for collaboration with BRI Africa
AFRICA ON THE RADAR FOR WORLD-LEADING BLOCKCHAIN RESEARCH INSTITUTE
A range of flights have resumed to Cape Town in South Africa and a new direct flight has been added to take European tourists directly to the Kruger National Park. In addition, United Airlines has announced that it has applied to fly directly from Washington to Cape Town.
He explains, "Peer-reviewed research has found that, on
To enhance knowledge and understanding of blockchain, and its applications towards driving sustainable development on the continent across multiple industries, the Standard Bank Group has partnered with Canada-based Blockchain Research Institute (BRI) to expand its research capabilities to Africa.
United's 787-Dreamliner flies the Cape Town – Newark route.
Y 6
Standard Bank's Mulalo Takaedza
BANKING 7
As someone who travelled widely in Africa before working on African deals, Mulalo Takaedza found her entrepreneurial spirit awakened in Nigeria. She is Senior Vice President, Structured Capital Team at Standard Bank.
I have always been very open-minded and I think part of that comes from the fact that I was not raised in a nuclear family. I was raised very much by a village, having to listen to other people, having to take other people's views into consideration and having to be very considerate.
My experience of Nigeria started through colleagues that I met before I travelled there. They had been very warm and kind to me so I already knew that I was going to have a softer landing and that there were some familiar faces that I would find. I think what surprised me was the intensity and the ubiquitous spirit of entrepreneurship in Nigeria. Literally from the bottom all the way up, everybody thinks very much as an entrepreneur: how do I turn this into an opportunity, how do I turn this into some sort of economic benefit?
For me, it woke up some sort of entrepreneurship in me. Even if you don't necessarily work as a business owner, there is a level of entrepreneurship we all need to apply in what we do every day, how we spend our time and how we make decisions. How we assess risk versus reward. That was something that I really enjoyed.
It was quite intermittent because of visas and travelling back and forth, but overall, it was for a period of about eight months that I was in and out of Nigeria.
I love the African continent. It is part of me wanting to see what else was there, it came from knowing that there is more to us as a continent than just South Africa.
Partly because of Covid and because we have all adjusted to being able to work remotely, all the work we have done has been done virtually. I have done deals for companies that operate on the continent in my current role but I have not travelled yet.
What were you expecting in Nigeria and what did you find there? Was it different?
And does your current role take you around the continent?
What did your travels plus your experience in Nigeria tell you about the potential of Africa?
I had travelled Africa quite extensively before that. I had been to East Africa, Tanzania, Kenya and Zanzibar. I had also travelled to the SADC-region countries quite a bit. I had done Africa for travel, but never as part of my professional career. Nigeria was the first time I had lived and worked in a different country on the African continent outside of South Africa.
We need to find the ability to be there for each other and be able to relate with one another from different walks of life. It is something that gives you a great sense of pride to be part of this continent that is so full of hope and so full of life, irrespective of all the challenges that we have in this country and on this continent.
There is a level whatentrepreneurshipofweallneedtoapplyinwedoeveryday
Why did you want to travel in Africa?
Oh, that's its booming, that it is absolutely booming. That we are so industrious. We have always known this about ourselves: we are full of potential, we are resilient. At the time Nigeria was the secondlargest economy on the continent but there was still a lot of poverty and inequality in Nigeria. The resilience of an average Nigerian, or an average African actually, is something that is inspiring.
Y
Below: The Standard Bank building in Cape Town. Credit: Standard Bank.
I probably expected that aspect but the forthrightness of the people – how Nigerians tell it like it is and you know what they are thinking and how they are feeling – I appreciated that. That is kind of the person that I am. So being part of the culture of people like that, I definitely enjoyed that.
INSPIRED BY AFRICANS' RESILIENCE AND INDUSTRIOUSNESS
How long did you have in Nigeria on that first stint?
Your first experience of working outside South Africa on the continent was in Nigeria. Had you been to other African countries before that?
Did you have you role models in your family?
Mulalo Takaedza grew up in Soweto, Johannesburg. When she was young, her mother took on a position in Saudi Arabia as a cardiac nurse so Mulalo's aunt and grandmother played a big role in her upbringing. She attended primary school in Lenasia and matriculated out of Holy Family College in Rosebank. Attendance at the private school was made possible partly through scholarships that the school provided based on good academic results. She achieved an A in accounting but English was a favourite subject. She did a lot of writing and loved literature. Mulalo enrolled at Rhodes University primarily to pursue writing, script-writing and drama but discovered that drama tutorials and accounting tutorials clashed. As she says, "that dream faded very quickly because I was on a scholarship and I needed to pass". Three years of articles persuaded Mulalo that auditing was not for her. Her first exposure to investment banking was working on mergers and acquisitions (M&A) for three years at RMB. This included a spell of working in Nigeria for part of that time.
You mention being "there for each other". Do you do any philanthropic work?
Women have been very supportive in my personal life, but also professionally. This has helped my career in a big way in terms of giving me the confidence, a safe space or a safe landing for me to have conversations, a place where I can be vulnerable, a place where I can ask questions and get guidance.
8
No, but we have had a lot of support from the Nelson Mandela Foundation as host of some of our events. Most of the funding needed is around venues and catering. Then we are having to pay to get them there. Those are the two to three big costs that we incur for each event.
How do you choose your mentors and how do you get funding for them?
I have actually found women quite supportive. I have gravitated towards women and I am talking about women across the value chain, so it hasn't necessarily been women who are my peers. I have gravitated towards women who were cleaning the places that we work at or who would make us tea, PAs or anyone.
She then joined a private equity fund that was investing in impact investing in Sub-Saharan Africa but returned to M&A within a property company that owns many shopping centres. She has been with Standard Bank for a year.
Standard Bank has a presence in 20 African countries, including in the capital of Mozambique, Maputo. Credit: Standard Bank
There could be a lot more women that I can mention but one very key woman in my life growing up was my aunt who was responsible for raising me ; she helped with my physical and emotional needs. My grandmother was very much a community builder. She was very entrepreneurial and through the proceeds of her enterprises, she was able to support and fund the entire community. I think I get a lot of my philanthropic side from her, having seen that growing up. To see that whatever little she had, she always had just enough to give everybody something and maintain her values through all of that.
My mother is a brilliant, senior cardiac ICU nurse at the Alberton Netcare Hospital. I think in the early years of my career I probably didn't reach out to her as much as I could have and I should have for advice. I am realising now that she is the person that I actually get a lot of my career advice from. She knows nothing about investment banking or what we do but I think what I get from her is two things: that she is really good with people so she knows people but more importantly, she knows me well. She is able to give me context of a situation without a lot of other complexities.
I run a formal mentorship programme. I co-founded an organisation in 2016 called Women for Girls. We identify 10 to 15 high-performing girls in matric, girls who do really well from lessprivileged backgrounds and have financial aid or sometimes they are self-funded, who then go and study at universities in Gauteng. They come from both rural areas and townships. We give them the psycho-social mentorship which involves personal development, career development, literacy in the form of financial literacy as well as computer literacy. Along with mentorship, CV writing, interview skills and personal counselling over a three-year period.
You don't have a sponsor?
We are currently self-funded. My co-founder and I found eight other women from very diverse backgrounds – corporate South Africa, legal, science, creative fields, accounting, public service, teaching, nursing – across the spectrum and so we are now 10. All using their time and resources as volunteers. We have one Saturday a month where we have a specific programme or theme that we tackle. It could be mental health, how do you get your CV to be noticed, interview skills and that kind of thing. We call ourselves the big sisters and then we mentor two to three girls girls at a time.
BIOGRAPHY
Have you found other women to be supportive in your business journey?
We are full of potential, we are resilient
_____________
My current title is Senior Vice President in the Structured Capital Team. We originate and structure subordinated-equity funding in South Africa and across the continent for large and mediumsized corporates, investment holding vehicles as well as BEE investment vehicles. The team I work in is called Equity Finance and Investments.
BANKING 9
It is only in recent history that we put this kind of gender lending into perspective. I don't know if we can confidently say we have the real statistics over a period of time to know all
Evidence suggests that loans to women tend to be well used. In Bangladesh, micro-finance worked best among women in helping people out of poverty and many stokvels in South Africa are run by women, not so?
Are there any conclusions one can draw about the qualities of African women?
I don't want to speak for all African women. We so often get painted with the same brush which in itself deprives African women of who we really are, because each one of us has walked such a different walk, each one of us carries such different burdens.
Yes, there definitely is that. I recently went to an event for a gender-lens lending fund that has raised money to fund women entrepreneurs and women-run businesses.
I love the African continent
What has surprised a lot of people is that people just assumed that their returns would have to be at some sort of a discount but they are actually competitive. I don't think that should be something that surprises us. It is something we should have been doing for much longer and much deeper across the sectors.
Above: A new trend is funds to lend to women entrepreneurs.
Which brings us to the work you do at Standard Bank. What is your title and what do you do?
I know I can tell you that I love all the African women on this continent. I love the hope that we carry, that we continue to rise above many things that we shouldn't even be expected to. As sad as it is we have had to be the ones who are there for ourselves. We have had to be the ones that look after ourselves and look after each other, unfortunately.
the facts. But we have seen the benefits of being able do that, we have seen how communities get enriched through that. We have seen, anecdotally, market-related and even above market returns on loans.
Is there a cap on your fund?
There is no cap on how big we can be. I can't say what the size of the book is because then our competitors will know how big our book is but there is no limit to that. There's obviously a limit to the
UnsplashChristina@wocintechchat.com/Credit:
Standard Bank Group is the largest African bank by assets, operating in 20 African countries and five global financial centres. Headquartered in Johannesburg, South Africa, the group is listed on the Johannesburg Stock Exchange, with share code SBK, and the Namibian Stock Exchange, share code SNB.
A
Credit: Standard Bank
size of signed deals we could do based on exposure and risk and structure and limits so that's very much dependent on the deal.
You don't do infrastructure projects with government and that sort of thing?
There are a lot of industrialists who are very entrepreneurial who we are looking to fund. Currently the biggest sector with a lot of activity is renewable energy. We are seeing a lot of secondary deals (somebody is trading and selling off to another person) and we are seeing many new deals as well. There's a lot of activity in construction and building of renewable energy infrastructure. We come in and fund the shareholder
Our funding is at shareholder level. The focus is on how we can fund the shareholder for them to be able to facilitate their value creation and grow their business. It allows you to get a foot in the door. The shareholder would still need to service this, it is still a commercial transaction and the returns still need to make sense economically. It allows us and whoever we partner with to take a view on the business. A lot of the risk we
For further information, to www.standardbank.comgo
We need to find the ability to be there for each other
are taking is equity risk. As the dividends come in, we can then service the debt. Once you have serviced the debt to us, all the returns then come to you.
Left: Women 4 Girls involves mentoring and caring. Credit: Women 4 Girls
10
The group has over 46 000 employees excluding Liberty, more than 1 143 branches and over 6 600 ATMs on the African continent, which enable it to deliver a complete range of services across personal and business banking, corporate and investment banking and wealth management.
BANKING
Renewable energy is attracting a lot of investment finance.
In which sectors are you currently finding the most activity?
Above: African entrepreneurship and resilience are inspiring. Credit: Jean Papillon on Unsplash
No, we don't in my specific team, but Standard Bank through its wholesale franchise would have exposure to some of the largest infrastructure projects. The Equity Finance Team would fund the shareholder who in investing in infrastructure projects
ABOUT STANDARD BANK GROUP
Standard Bank has a 159-year history in South Africa and started building a franchise outside Southern Africa in the early 1990s. The group's strategic position, which enables it to connect Africa to other select emerging markets as well as pools of capital in developed markets, and a balanced portfolio of businesses, provide significant opportunities for growth.
The group's largest shareholder is the Industrial and Commercial Bank of China (ICBC), the world's largest bank, with a 20.1% shareholding. In addition, Standard Bank Group and ICBC share a strategic partnership that facilitates trade and deal flow between Africa, China and select emerging markets.
Below: Exxaro Resources Limited, through its wholly-owned renewable energy subsidiary, Cennergi, is developing the 70MW Lephalale Solar Project to supply renewable energy to the Grootegeluk coal mine in Limpopo Province, South Africa. The company's microgrid at Tshikondeni mine is shown here.
Simon Cudennec and Laura Kiwelu weigh up the many factors which miners must consider when they decide how to power their operations.
heavy fuel oil (HFO) gensets for self-consumption (often at a premium price) or an inefficient combination of the two. Now, however, mining companies are increasingly committing to considering more innovative and green sources of energy to power their operations.
POWERING MINING IN AFRICA –THE RISE OF THE MINI-GRID AND THE CAPTIVE MODELPOWER
Photo: Cennergi
A
Access to reliable, cost-effective (and, increasingly, green) energy in Sub Saharan Africa is a major challenge for the mining industry. The mining industry is one of the most important energy consumers in the region and its energy demand is set to increase significantly in upcoming years, coupled with the increased importance of the industry in providing the raw materials necessary to power the energy transition. While the African mining industry is a key part of the global energy transition, it sits within a region where the energy sector is often subject to the monopoly control of state-owned utilities and reliant on suboptimal generation, transmission and distribution infrastructure.
11
Mining companies have historically had no choice but to be connected to a grid and be the victim of frequent power outages or, for those in more remote locations, to use on-site diesel or
WHAT IS A MINI-GRID PROJECT IN THE CONTEXT OF A MINE?
A mini-grid project can broadly be defined as an energy distribution network isolated from the national grid involving one or more small-scale power generation source. In relation to a single mine or group of mining concessions, a mini-grid project could power the mines but also the local communities of mine workers and related infrastructure.
A local mini-grid provides an efficient solution to powering mines as it avoids the transmission of large volumes of power over long distances (with the accompanying power losses) and leads to a more reliable local grid system (avoiding the loss of production time and potential property damage associated with electricity supplied from the main grid with its propensity for load shedding) which also benefits the local community. With a renewable power generation source, the mini-grid would decrease the dependence of mining projects on diesel or HFO, which are expensive to transport, subject to significant price fluctuations and increase the carbon footprint of mining operations.
The cost of renewable power is diminishing at the same time as its performance is improving. Many mining locations in Sub Saharan Africa offer an abundance of high-quality wind, solar, hydropower and biomass resources. Mining companies are also increasingly under pressure to decarbonise and the use of green and sustainable energy at a competitive cost offers such a Fast-pacedpossibility.improvements in renewable technologies enable a power generation system which is matched to the load profile of the mine, whether through hybrid systems (such as a mix of solar PV and diesel) or renewable systems coupled with battery storage.
CHALLENGES ARISING FROM THE REGULATORY ENVIRONMENT
The importance of the prevailing energy regulatory regime cannot be underestimated. The legal and regulatory framework, as well as the political or economic sensitivities, vary from one country to another (and sometimes within the country). In general terms, there is no common legal framework providing a simple and clearly applicable set of rules when it comes to mini-grid or captive project development. This is due to the fact that energy sectors in Sub Saharan Africa, both in terms of generation, distribution and supply of power, have historically been the subject of state monopolies, and countries are at different stages in the unbundling process, approaching deregulation in different ways.
Africa's biggest solar project (the Noor-Ouarzazate Solar complex in Morocco) hosts the launch of the World Bank Middle East & North Africa Concentrated Solar Power Knowledge & Innovation Program.
Photo: Michael Taylor © IRENA
In this context, the standard independent power project model, according to which the mini-grid or captive project is built and the energy is generated and delivered by an independent power producer to the mining company under a power purchase agreement , is still relatively uncommon. Project structuring options are often limited by the requirement for an ad hoc and potentially politicised authori sation to generate (which can be very difficult to obtain and may raise potential legal issues) or the existence of a self-consumption regime only.
12 POWER
In the case of self-consumption (or "auto-producteur" in Francophone Africa), electricity is produced, supplied and
THE GROWING CASE FOR RENEWABLES
Africa is as dynamic a market as it is diverse. We understand that changes impacting your business can arise rapidly and vary significantly across the continent. Our understanding of Africa's markets stems from extensive experience on the ground. Through our Inside Africa blog, we aim to apply this insight to provide you with timely commentary on the latest developments across Africa, as well as insight into the many nations that make up this vast continent.
A unit at the University of Pretoria working on transdisciplinary skills transfer programmes, Future Africa, is partnering with Nepoworx, a skills development and training institution accredited by the South African Photovoltaic Industry Association, to train 900 people over three years in green economy skills.
A local mini-grid provides an efficient solution to powering mines as it avoids the transmission of large volumes of power over long distances and leads to a more reliable local grid system which also benefits the local community.
Accordingly, in responding to approaches from renewable project developers, mining companies must require that thorough analysis of the energy regulatory environment has been carried out prior to commercial negotiations taking place.
The "service business model" according to which the power plant is built and operated by a service company supplying the energy to the mining company. The mining company pays an agreed fee that can be adjusted based on the performance of the plant or on the cost savings for the mining company against a predefined baseline.
Photo: University of Pretoria
Where the energy regulatory regime is inconsistent or unclear, obtaining the relevant licences and permits in the timescales required may prove challenging and burdensome. This in turn may make it difficult to obtain long-term project financing.
consumed by the mining company (using a directly procured EPC contractor for construction and an O&M contractor for operation) but in this scenario, due to the lack of private distribution or supply licence, the benefit of the plant cannot unfortunately be shared with the local community and there is no clear enabling regime for a mini-grid or captive supply of power to the mine on a PPA basis by a third party.
Simon Cudennec is a project and corporate lawyer based in Paris.
The energy regulatory environment will be instrumental in determining the structure that will be used to develop the minigrid or captive project (whether build-own-operate-transfer, EPC or a lease/services structure). In our experience, where a selfconsumption regime only is permitted and it is not possible to use the PPA structure, a mini-grid or captive project supplying a mine can be contractually structured in two different ways:
13
ABOUT THE AUTHORS
The willingness of the mining industry to support the development of renewables, combined with improving technological performance (including the wide-scale deployment of energy storage) and reduction of the costs associated with such energy, offers increased opportunities for collaboration for renewables developers and mining companies but the pitfalls of the energy regulatory regime must be tackled at the outset and the risk of any change to the regime clearly allocated in the project documents
The "ownership business model" and in particular the "lease purchase model", under which a developer or equipment supplier (lessor) retains ownership of the plant and equipment but provides the equipment to the mining company for a contracted period of time in exchange for regular payments. The lessor is responsible for sourcing, financing and installing the equipment, and for maintaining it during the contract period. Depending on the provisions of the contract, at the end of the contract period ownership of the equipment can either remain with the lessor or pass to the lessee (sometimes for an additional amount).
Laura Kiwelu is a projects, renewables and carbon-finance lawyer based in London, with a particular focus on Africa, the energy transition and the move to a low-carbon economy.
POWER
This enables duty-free trade within a growing market of more than 360-million people. All goods shipped under SADC Certificate of Origin receive duty-free status.
The MMSEZ state-owned company (MMSEZ SOC) has been established as the implementing agent of the project and is a subsidiary of the Limpopo Economic Development Agency (LEDA), which reports to the Limpopo Department of Economic Development, Environment and Tourism (LEDET).
Investment opportunities outside the zone
PexelsCredit:
The position of the MMSEZ in South Africa in the north of the Limpopo province
SADC enables dutyfree trade within a growing market of more than 360-million.
The MMSEZ has the potential to become an inland intermodal terminal, facilitated by its anchoring position along the NorthSouth Corridor, and directly connecting to the country's major ports through both the N1 highway and the JohannesburgMusina railway line, for the trans-shipment of sea cargo and manufactured goods.
T
REGIONAL IMPLICATIONS
MMSEZSADEC
South Africa's newest Special Economic Zone takes advantage of its strategic position to enhance regional and sub-regional links.
REGION
The Musina-Makhado SEZ is located in the vicinity of the Beitbridge Border Post which is one of the busiest ports of entry to South Africa and a gateway to countries in the South ern African Development Community (SADC).
THE MUSINA-MAKHADO SPECIAL ECONOMIC ZONE – A REGIONAL PLAN WITH CONTINENTAL IMPACT
Investment in infrastructure is underway with several levels of government contributing to new and upgraded facilities in areas such as water, electricity, ICT, roads, transport, human settlement, airport, education and training.
The SADC Industrialisation Strategy and the Africa n Continental Free Trade Area (AfCFTA) will boost regional and
With many companies and countries wanting to decentralise and diversify their distribution hubs (either because of Covid-19 or potential unrest in some areas), there is an opportunity for the MMSEZ North Site as a potential regional inland port.
WikipediaCredit: 14
inter-regional trade volumes, giving the MMSEZ's prime location further importance.
South Africa is a member of one of Africa's oldest regional organisations, the 16-member Southern African Development Community (SADC). Country members include Angola, Botswana, Comores, Democratic Republic of Congo, Eswatini, Lesotho, Madagascar, Malawi, Mauritius, Mozambique, Namibia, Seychelles, Tanzania, Zambia and Zimbabwe.
Development Environment and Tourism (LEDET), Thabo Mokone, stated on the occasion of the launch of the MMSEZ
The Musina-Makhado Special Economic Zone (MMSEZ) is an initiative of the Limpopo Provincial Government.
FOCUS
ABOUT SADC
Nor th Site Layout
• Chemicals manufacturing: investor
The burgeoning African middle-class is a global trend that economists are carefully watching.
• Regional fuel terminal: partnership
• Solar energy plant
• Bulk infrastructure engineering design
• Trucks and buses manufacturing: investor
• Ramping up skills development.
The plan to build a coal-powered power station has been phased out. A memorandum of understanding was signed in December 2021 with a Chinese investor to build a 1 000MW solar power plant. A pre-feasibility study for the project has been done. A project-based EIA application will begin after a site has been chosen and confirmed
• Rezoning of the South Site
The South Site's EIA application was approved on 23 February 2022. The action plan in the post-EIA approval phase encompasses:
A f CFTA
SPECIAL ECONOMIC ZONE
• Vhembe TVET College
• Finalising the short- and mediumterm water solution
• increase the continent's exports by $560-billion
• improve wages by up to 10%
SOUTH SITE
Re gional Inte g r ation - AfCFTA
ENERGY
• increase continental business and consumer spending to $6.7-trillion by 2030
• boost regional income by 7% or $450-billion
The environmental impact assessment (EIA) for the site has been approved, as has the engineering planning phase for bulk infrastructure. Infrastructure installation is envisaged to begin in the course of 2022.
Phase 1 projects:
• Rail connectivity
15
Improving and increasing intra-African trade will change the way countries do business and include a much broader range of countries and products into the global market. Foreign direct investment is expected to grow rapidly, as investment opportunities such as those on offer at the MMSEZ attract the attention of international companies and institutions. The World Bank and other experts have estimated that AfCFTA could:
PlatinumAngloCredit:
NORTH SITE
• Fresh produce market: partnership
• Site clearance and fencing
• Installation of bulk infrastructure
The African Continental Free Trade Area (AfCFTA) has been agreed on by almost all African nations and holds the potential to change the nature and size of trading on the continent in profound ways. The MMSEZ , located in Limpopo Province, is strategically positioned to offer companies a perfect launching pad into a wide range of countries served by good logistics and infrastructure.Theburgeoning African middle-class is a global trend that economists are carefully watching. As more sophisticated infrastructure is rolled out across Africa, having a base with good connections via road and rail connectivity will be vital. Limpopo has all of that.
MMSEZ, artist's impression.
Credit: CEOLehlogonoloMMSEZMasoga,oftheMMSEZ
P
The development of the Musina-Makhado Corridor is a function of multi-party stakeholders across various spheres of government. Among the key stakeholders is the South African National Roads Agency (SANRAL) which has already invested over half-abillion rand in the construction of the Musina Ring Road and the continuing rehabilitation of the N1 freeway between Musina and Makhado. The Department of Home Affairs, through the National Border Management Authority, has launched the first phase of providing 24/7 border patrol units while working on a plan to roll out the One-Stop Border Post. The MMSEZ is involved in ongoing discussions with various players to partner for the development of the Inland Dry Port to move cargo from land to sea and vice versa.
The AfCFTA will further enhance the importance of the location of the MMSEZ.
Please comment on the location of the MMSEZ in terms of regional trade and logistics.
The MMSEZ aims to become a leading innovative, sustainable and inclusive high-tech African gateway city, driven by residents and visionary investment within a prosperous rural-urban integrated region and operating as a highly-connected freight, warehousing, logistics, transport, retail and manufacturing industrial hub supporting the SEZ within a super-efficient
The CEO of the MMSEZ, Lehlogonolo Masoga, explains how the SEZ's unique combination of strategic location and local resources can bolster the industrialisation plans of both South Africa and SADC.
The SADC North-South Corridor connects the South African port of Durban to Lusaka (Zambia) and Lubumbashi (DRC) through Johannesburg and Gaborone (Botswana). The Beitbridge Border Post is the second-busiest port of entry in South Africa and handles a significant number of trucks, averaging about 500 per day and about 1 000 passenger vehicles per day within the NorthSouth
Gauteng-Limpopo-Zimbabwe economic corridor. The MusinaMakhado region is a regional development anchor and exists along a key national road, the N1.
Please comment on the expected impact of the African Continental Free Trade Area (AfCFTA).
16
The MMSEZ has all the features to become a leading African Continental Free Trade Area project in view of the growing interest for intra-Africa trade collaboration. The ambitious goal of creating an inland dry port in Musina has the great potential of becoming a game-changer in the movement of cargo from across
What facilities are intended to leverage this factor?
THE MUSINA-MAKHADO SPECIAL ECONOMIC ZONE CAN BE A CONTINENTAL LEADER
TheCorridor.transportation system in the SADC region comprises an integrated road, railway and port system principally serving regional transit traffic. The transformation of the traditional transport corridors into development corridors, or Spatial Development Initiatives (SDIs), represents a landmark achievement for SADC's long-term development. The concept of development corridors is to view the major transport routes from the sea ports to the hinterlands that they serve not merely as transport, but economic corridors with activities related to agriculture, industry, commerce, communications and tourism.
Investment opportunities outside the zone
• Transformation and modernisation of the provincial economy
SPECIAL ECONOMIC ZONE 17
An artist's impression of the new bridge over the Limpopo River.
29 SOUTH AFRICAN BUSINESS 2020/21
MR SHAVANA MUSHWANA Marketing Communicationand Manager
The launch of the MMSEZ Corporate Identity.
The MMSEZ Smart City Framework will have a lasting impact on Limpopo with a corridor of smartness from Polokwane to Beitbridge. With in this corridor there will be nodes that impact on settlements and economic activity. In addition, this corridor will extend and form part of the Gauteng City Region footprint in a real and dynamic way and extend to Zimbabwe, thereby contributing to an integrated and prosperous Africa
Do you see the concept of a "Smart City" which you are rolling out for the MMSEZ as something that could have a bigger impact?
The MMSEZ is working closely with Transnet to develop the enabling infrastructure to support the two sites of the SEZ. A plan is underway to conduct a feasibility study to determine the infrastructure requirements for the MMSEZ, including the associated costs implications.
MUSINA-MAKHADOCONTACTS SEZ SOC 29 Market
the Limpopo River to global destinations, taking advantage of the road to rail and sea intermodal infrastructure already operational in Musina.TheMMSEZ
• Integrated and sustainable socio-economic infrastructure development
SEZ projects are by their nature catalytic. They stimulate growth and development which is felt outside the delimited geographic space. In Musina and Makhado towns various stimulus packages have been identified as investment opportunities for the private sector outside the confinement of the SEZ spaces. Among such opportunities are the new Musina Dam, High Speed Rail Project, Manaledzi Mega Housing Project in Makhado, Musina Airport, MMSEZ human settlement, private hospital, private schools and training centres, retail property and hotels.
Are new rail links planned?
Developing small towns into cities
The MEC of Limpopo Economic Development Environment and Tourism (LEDET), Thabo Mokone, stated on the occasion of the launch of the MMSEZ Corporate Identity, "We are pleased that finally the province has established a capable and agile entity seized with a mandate to implement the MMSEZ. Our ambition is not just to build an industrial park but rather to use the SEZ as a catalyst to unlock a plethora of other economic opportunities, including the potential of realising a new Smart City in our province." It is our anticipation that the MMSEZ as a mega-industrial project will transform the spatial configuration of the two towns of Musina and Makhado.
The Limpopo Development Plan 2020-2025 and Medium-Term Strategic Framework identify nine priorities, which include:
• Spatial transformation for integrated socio-economic development
• Economic transformation and job creation through regional Theseintegrationpolicy priorities reinforce the Musina-Makhado Special Economic Zone business case in line with the vision of the provincial administration. A successful MMSEZ will result in South Africa's active participation and leadership in the AfCFTA, and in SADC's industrialisation strategy.
sought-after fresh produce and exotic fruits. With the roadto-rail infrastructure at our disposal, we are well positioned to participate in global value chains.
Tel: +27(0) 15 295 5120 Cell: +27 (0)66 173 Shavana.Mushwana@lieda.co.z8957
LimpopoPolokwane,Street,Province(RSA)www.mmsez.co.za
FOCUS
Catalytic projects such as the envisaged High-Speed Rail Project connecting Johannesburg and Musina will add the much-desired impetus of engendering the creation of a new smart city. The province is currently developing a model for a new smart city based on the principles of smart economy, smart mobility, smart housing, smart environment, smart governance, artificial intelligence and the internet-of-things. With the creation of opportunities for local people to earn a decent income, entrepreneurs to create wealth and investment in socio-economic infrastructure, such conditions will lay a solid base for the new smart city to take shape.
According to the external masterplan report, the two towns requires an investment of R133-billion in socioeconomic infrastructure such as roads, rail, human settlement, schools, health facilities, ICT infrastructure, airport, electricity, water and sewerage.
How does the MMSEZ fit into the various regional and provincial planning initiatives?
What sectoral strengths in the Limpopo economy are reflected in the location of the Musina-Makhado SEZ?
It is for this reason, among others, that the Musina-Makhado Special Economic Zone is "a world of game-changing opportunities". ■
What is meant by a "catalytic" project, and how does the MMSEZ qualify for that title?
Lehlogonolo Masoga (below) has more than 20 years of experience as an administrator and public servant, most recently as Deputy Speaker of the Limpopo Provincial Legislature and MEC for Roads and Transport. He served as the spokesperson for the former LEDET MEC and Minister of Public Administration the late Mr Collins Chabane. Lehlogonolo holds three Master's degrees: Governance and Public Leadership (Wits), Development Studies (Limpopo) and an MSc in Leadership and Change (Leeds Beckett University, UK). He has B-Tech HRM from UNISA and a professional diploma in Humanitarian Assistance from the Liverpool School of Tropical Medicine (UK) and is currently a registered PhD candidate in Public Administration.
Limpopo is renowned for being the bread basket of the country due to its abundance ofresources.agricultural
SOC has entered into a partnership with the Musina Intermodal Terminal (MIT) for the use of the existing facilities to promote regional trade. With the plans afoot to develop a regional airport, the town of Musina will soon become the melting-pot of economic activity for the SADC region and beyond.
MR RICHARD ZITHA Executive Richard.Zitha@lieda.co.zaCell:Tel:InvestmentManager:Promotion+27(0)152955120+27(0)713918188
In economics terms a catalytic project is the one that spurs change and triggers multiplier spinoffs. An example is the OR Tambo International Airport and its effect on the Gauteng economy. In the same way, the MMSEZ is likely to become catalytic to the economy of Limpopo.
By 2050 more than two-thirds of the world's population is likely to live in urban areas. To ensure that this trend is managed, it is necessary to plan the future. This future is being enabled by technology built in one corner of the world that can easily be transported to another corner, often with the click of a button. This is called frontier technology – the intersection where radical forward thinking and real-world implementation meet. We are pleased that from the very beginning, our SEZ will embrace technology and become smart through the investment by our technology partner.
Artistic Impression of the MMSEZ.
Limpopo is renowned for being the bread basket of the country due to its abundance of agricultural resources. Our province is also an undisputed home of platinum group metals (PGMs), chrome, diamonds and other mineral resources. Limpopo Province, supplemented by the Musina-Makhado Corridor, is the real passage and gateway to the rest of the continent. Our SEZ is located at the busy Beitbridge Border Post, with great potential to become a new inland dry port. Similarly, the development of a medium-size fresh-produce market in Musina to service the inland and cross-border markets will go a long way in boosting the agriculture sector by supporting local farmers to penetrate regional and global value chains. The Musina-Makhado Corridor represents a strategic breeding ground for some of the most
Africa's capability has grasped the world's attention in recent times as conflict in Eastern Europe and rising energy costs have highlighted the globe's precarious energy position. Recent discoveries of oil and gas across the continent serve as a reminder that Africa has the potential to be an international energy supplier. Africa, nevertheless, must also be focused on increased production of clean energy as part of the just transition and fight against climate change. Additionally, investment in future projects must ensure full benefits and upliftment of women and children of our continent, writes Phumzile Mlambo-Ngcuka, the former Director of UN Women and South Africa's first female deputy president.
H
Credit: Jennifer Coffin- Grey/ Unsplash
18
Worryingly, UN Women statistics indicate that women in Sub Saharan Africa collectively spend over 40-billion hours a year collecting water. Rural communities that do not have access to efficient energy sources continue to rely on open fires and burn wood and crop waste to survive. Research also shows that when
ENERGY PARTNERSHIPS IN AFRICA MUST BENEFIT SOCIETY, ESPECIALLY WOMEN AND CHILDREN, THROUGH LOCALISATION
energy reserves, could act as a force multiplier for growth, economic upliftment, poverty reduction and improved health.
Having served both the United Nations and the South African Government, I am of the view that Africa must ensure both consistent and diverse energy supply to its people and the world while also tackling some of the most challenging socio-economic issues it faces. The upliftment of women and ensuring equality will contribute positively towards the development of African countries. Diversified energy sources, used together with rich
Anforward.inclusive approach that benefits locals would boost skills development, lower supply chain costs, encourage good governance, enhance infrastructure, and develop sustainable local content through localisation strategies.
Credit: Hudson Apunyo on Pexel
ABOUT THE AUTHOR
Africa Oil Week offers four days of pioneering insights, from ministerial panels to strategic outlooks designed to drive investment into the African upstream for the benefit of the continent. At the heart of the event are some of the most compelling insights into the upstream strategies of governments from across the continent. These extensive and varied networking opportunities have resulted in an unprecedented return of delegates year after year. AOW is globally renowned for bringing the most senior delegates together each year.
CONCLUSION
We must grapple with the historic curse of resources that has beleaguered many countries who remain unequal and poor despite growth in exports and foreign earnings from energy resources. Climate change constrains must also continue to guide our choices of energy mix, money gained from fossil fuels must also be used to invest in clean energy and for the development of our people. We must combine our strengths, resources and knowledge to ensure that no woman or child is left behind as we advance together
Article supplied by Africa Oil Week and the Green Energy Africa Summit.
ENERGY AND WOMEN
Later this year, heads of state, industry leaders and multinational oil and gas companies will convene for the annual Africa Oil Week conference in Cape Town from 3-7 October. This is Africa's premium energy event and a key opportunity to outline the benefits of localisation. It is also a key moment to present the climate change imperatives which must guide the way
19
In 2021, AOW welcomed 30+ ministers and government leaders, 2 000+ C-level delegates, and
African countries must be careful of the well documented industry behaviour which has continued to exploit the resources, local people and governments that have failed to stand up for their country's developmental needs.
It is my sincere hope that, as energy leaders come together for AOW in October, the opportunities that can put Africa on a successful and sustainable energy path are considered with the seriousness they deserve and with the spirit of Ubuntu – the understanding that we are interdependent and coexist as a partnership.
hundreds of SVPs and VPs of Africa, Exploration and New Ventures, making the event the most influential energy conference in Africa.
While Africa Oil Week will retain its own identity as a pure-play hydrocarbons event to advocate upstream development, the Green Energy Africa Summit will also play its role in driving enabling environments to ensure foreign direct investment is deployed into game-changing projects that will reduce the energy deficit and provide energy access for all across the www.greenenergyafricasummit.comwww.africa-oilweek.comcontinent.
more income is put into the hands of women, education, child nutrition and health also improve.
Phumzile Mlambo-Ngcuka is the former Deputy President of South Africa (2005-2008) and Minister of Minerals and Energy (1999-2005). She served two terms as the Executive Director of UN Women (2013-2021) and holds qualifications in Gender Policy and Planning from the University College of London and a Master's in Philosophy in Educational Planning Policy from the University of Cape Town.
ABOUT AFRICA OIL WEEK AND THE GREEN ENERGY AFRICA SUMMIT
Credit: AfCFTA
The socioeconomic impacts of the Covid-19 pandemic, compounded by the Russia-Ukraine conflict, have generally slowed or in some cases reversed hard-won development gains in Africa and other developing countries.
And since ultimately it is the private sector that will drive trade and investment in our countries, governments can, and should, ensure an appropriate enabling environment for the private sector to grow and thrive.
The private sector includes a wide range of diverse actors. The majority, however, are the small and marginalised businesses such as petty traders, artisans, street vendors, light manufacturers in agro-processing, auto mechanics, home enterprises and restaurant owners. Small businesses face different challenges compared to big businesses in the same private-sector framework. And where these challenges are similar, their impact is more serious for small businesses.Theenabling
CREATING THE CONDITIONS TO ACCELERATE PRIVATE-SECTOR TRADE AND INVESTMENT
In the next phase of our economic evolution, in the postpandemic era and beyond, it is critical that we enhance the role of trade and investment in achieving sustained high rates of economic growth and poverty reduction, leaving no-one behind.
environment should constitute policies, institutions, regulations, support services and other conditions including infrastructure that collectively create a platform for a small business to start, grow and thrive.
In his opening remarks addressed to the 1st Africa-Caribbean Trade and Investment Forum in September 2022, AfCFTA Secretary-General Wamkele Mene said that steps taken in terms of the African Continental Free Trade Area (AfCFTA) agreement are strengthening the case for investing in Africa. The Forum was held under the theme "One People, One Destiny: Uniting And Reimagining Our Future".
in the post-pandemic era and beyond, it is critical that we enhance the role of trade and investment in achieving sustained high rates of economic growth and poverty reduction, leaving noone behind
T
20
An important contribution of the AfCFTA to creating the enabling environment would be to level the playing field for intraAfrican investors, while increasing Africa's attractiveness as a global investment destination and ensuring that African countries can safeguard their policy space for development.
Wamkele Mene, Secretary-General of the African Continental Free Trade Area Secretariat.
As defined by the World Bank, a business environment is the set of conditions outside a firm's control that have a significant influence on how businesses behave throughout their life cycle. This is, however, contextual and highly dependent on the target group of the private sector.
The AfCFTA Protocol on Investment, for instance, is expected to address barriers to investment in Africa, reduce time and costs of investment approvals, enhance transparency, improve efficiency and address fragmented investment regulatory frameworks on the continent. Investors and investments will be protected and also have access to remedies when rights are violated.
The AfCFTA is set to constitute a vehicle for investment and capital through common rules and regulations that target the development of enterprises.
In this regard, the conclusion of the ongoing Phase II negotiations, covering Intellectual Property, Investment, Competition Policy, Digital Trade (e-commerce), and Women and Youth in Trade, will further strengthen the investment and business environment in Africa and enhance the attractiveness of Africa to investors.
Both the public and private sectors need to work together to channel greater investment towards economic and social infrastructure and catalyse economic growth and transformation in our countries.
Below: The AfCFTA Secretariat is housed in Africa Trade House in Accra, Ghana. Credit: AfCFTA
INTELLECTUAL PROPERTY RIGHTS
THE CASE FOR INVESTING IN AFRICA
FREE TRADE
For the first time on the African continent, we have a dispute settlement body that will have oversight responsibility for all the disputes that arise under the AfCFTA agreement, whether they are investment related, trade in goods, trade in services, or market access-related disputes.
The private sector is required to play a much more prominent role in the development process. Although this is already taking place, we still need to scale up for a decisive impact.
We look forward to forging partnerships for our common goal of shared prosperity with equity
Today, the case for investing in Africa is, therefore, stronger than ever. Africa will remain a competitive investment destination for decades, with the operationalisation of the AfCFTA, as well as the continent's improving relative risk profiles and demography.
Indeed,sectors.governments can, and should, ensure an appropriate enabling environment for the private sector to grow and thrive. It is, however, the private sector that provides the most efficient allocation of resources and a durable source of economic growth.
21
IPRs will provide incentives to inventors to develop new knowledge and the right to obtain a patent for an invention, for example, encourage the investment of money and effort in research andThedevelopment.absenceof universal protection for private property and contractual rights therefore constitutes a substantive constqraint on economic freedom of businesses by disincentivising investment andWithtrade.the Protocol on Competition Policy, we want to create an environment where businesses will conduct themselves in a competitive manner in order to effectively compete in Africa and globally. The idea is to allow competitors to enter the market while at the same time promote consumer welfare. Besides, some studies have shown that cross-border cartels do exist in Africa. This makes cross-border regulation of market competition in Africa critical. Therefore, the AfCFTA Competition Protocol, when it comes into force, will create an opportunity to deal with cross-border cartels, which seem rampant in the region.
The importance of dispute settlement in trade and investment cannot be over-emphasised. It is at the heart of a rules-based trading system, to ensure market certainty and predictability, which is crucial for investment.
The importance of dispute settlement in trade and investment cannot be crucialpredictability,marketrules-basedemphasised.over-Itisattheheartofatradingsystem,toensurecertaintyandwhichisforinvestment.
Furthermore, under the Protocol on Intellectual Property Rights, patents and licences, among other intellectual property rights, for investors' goods and services will be protected not just in the host country but on the whole continent.
The AfCFTA is being implemented alongside these initiatives to address Africa's developmental challenges and realise better economic benefits for the continent.
It bears emphasising that as we build back better, we must do so by focusing on the private sector, especially the micro, small and medium-sized enterprises which are the lifelines of the economy and largest employers of labour.
A thriving private sector is crucial for sustained economic growth and poverty reduction. However, certain business-friendly conditions are required to achieve this: sound macroeconomic conditions; banking, insurance, communications connectivity; further trade openness; enhanced trade-related infrastructure; and gender equality, among others.
With these enablers or drivers of investment in place, our countries could realise structural transformation of their economies and inclusive growth by channelling FDI inflows to strategic and inclusive
The AfCFTA addresses all these and is complemented by other continental initiatives including the Programme for Infrastructure Development in Africa (PIDA), Accelerated Industrial Development for Africa (AIDA), the Single African Air Transport Market (SAATM), Comprehensive Africa Agriculture Development Programme (CAADP) and the Protocol on the Free Movement of persons, among others.
In the past, most investors were hesitant to invest in Africa because the markets were too small and they were not easily able to export their goods owing to the poor transportation and communication links as well as tariff and non-tariff barriers.
T
A DDoS attack is a malicious type of cyberattack that targets a network, server or services with the goal of overwhelming a network (or connected IT infrastructure) with a flood of requests. This is often done with the use of a botnet, which is a group of devices that automatically perform such actions over the Internet, causing a network or service to slow down or stop functioning completely. This can make a service inaccessible to both users and employees, resulting in high recovery costs, downtime for critical business functions, or – in the case of an e-commerce site that stops working – the loss of income andImportantly,reputation.
DDoS attacks can also make a network vulnerable to further attacks, resulting in even costlier data breaches. DDoS attacks are often part of a wider strategy that is coordinated to exploit more than one vulnerability in a business network. And, with the sudden shift towards remote working since the start of the Covid-19 pandemic, cybercriminals have a much larger attack vector on unsecured at-home networks.
A SURGE IN DDOS ATTACKS: WHAT TO DO
DDoS attacks can also make a network vulnerable to further attacks, resulting in even costlier data breaches. DDoS attacks are often part of a wider strategy that is coordinated to exploit more than one vulnerability in a business network.
UNDERSTANDING THE THREAT OF DDOS ATTACKS
Technology is playing an increasingly significant role across almost every business sector. The pace of digital innovation is accelerating but, with the proliferation of IoT devices, cloud-based networks and other business-critical ICT infrastructure, comes a much larger attack surface for cybercriminals.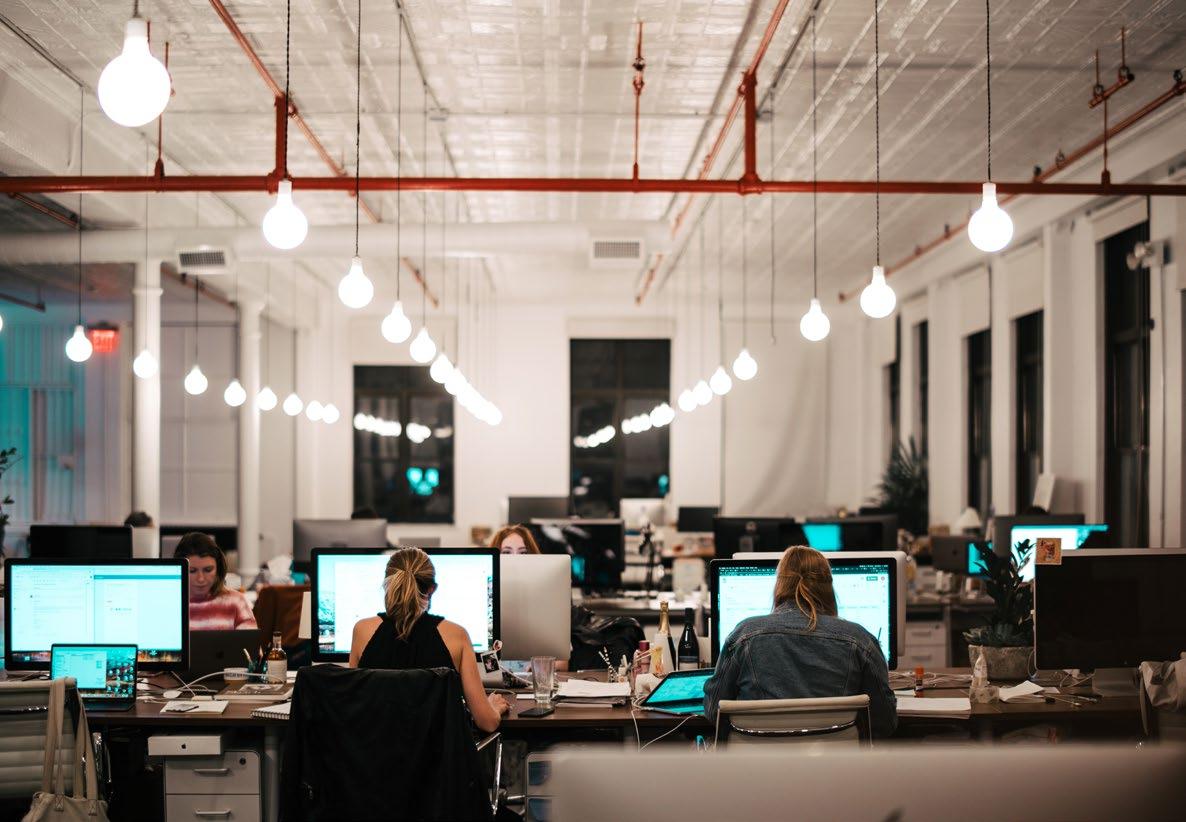 Patrick Ndegwa, SEACOM Business Sales Lead at SEACOM Kenya, explains how African businesses can protect themselves.
During 2021, global cybersecurity companies such as Kaspersky and Cloudflare highlighted an unprecedented evolution and growth of DDoS attacks. Even global tech giants such as Google and Microsoft have had to fend off large, coordinated attacks against their services in recent years. These attacks are getting bigger, smarter, expertly tailored according to their targets and are intelligently exploiting specific gaps in cybersecurity. Unfortunately, they're coming closer to home.
Governments, educational and financial institutions, global enterprises and even small businesses are all potential targets of ransomware, malware, Distributed-Denial-of-Service (DDoS) attacks and social engineering. As these different forms of cyberattacks continue to become more sophisticated, it's becoming more crucial than ever that organisations are adequately protected.
Credit: Israel Andrade on Unsplash
22
Credit:
Cybersecurity has multiple layers and is always an ongoing process. Security measures should, therefore, be implemented from the ground up and not added as an afterthought. In the current climate, organisations need to be sure they can stay up to speed with ever-evolving and increasingly complex cybersecurity threats. Cyberattacks may be getting more
FLY:D on Unsplash
A DDoS attack, for example, can be mitigated by services that remove malicious traffic and only let legitimate traffic pass through, thereby protecting the network and ensuring that operations or services don't grind to a halt. Advanced intrusion prevention and threat management systems can utilise nextgeneration firewalls, Virtual Private Networks (VPNs), load balancing, content filtering and other security mechanisms to prevent DDoS attacks from having an impact on a network. The right combination of tools and technology can place a business on more solid ground when it comes to fending off cybersecurity threats in general, and DDoS attacks in particular.
Now, more than ever, it's essential that organisations find a dedicated cybersecurity partner whose sole objective is to keep their business safe from the various kinds of modern cyberattacks. Cybersecurity should be proactive rather than reactive and, with the help of managed security services, businesses can rest assured that when an attack occurs, they'll have all the protection and processes already in place. Peace of mind is something to be prized.
Patrick Ndegwa, SEACOM Kenya.
sophisticated but, thankfully, so are the ways that businesses can prevent them.
CYBERSECURITY
There were 38 776 699 detected cyber threats in Kenya between April and June 2021. This figure increased by an alarming 37.3% in only one quarter of 2021, and 29.1% of these threats were DDoS attacks. It's clearly becoming increasingly vital that every organisation ensures every aspect of their IT infrastructure is protected.
23
According to the cybersecurity report by the Communications Authority of Kenya, there were 38 776 699 detected cyber threats in Kenya between April and June 2021. This figure increased by an alarming 37.3% in only one quarter of 2021, and 29.1% of these threats were DDoS attacks. It's clearly becoming increasingly vital that every organisation, especially at the start of their digital transformation journey, ensure s every aspect of their IT infrastructure is protected.
Cyberattacks may be getting sophisticatedmorebut,thankfully,soarethewaysthatbusinessescanpreventthem.
SECURITY FROM THE GROUND UP
Across Africa, technology is being rapidly adopted as the continent moves into a more urbanised and digitally-driven age, but with the growing pains of digital transformation comes greater vulnerability. SEACOM figures reveal that DDoS attacks in Africa have increased by 300% in 2021, compared to the same period in 2019. There were a total of 382 500 DDoS attacks across the continent between January and July 2021. Kenya saw an astounding 2 400% increase in attacks over the same period, and the number of these attacks are not expected to slow down.
One of the major pitfalls in cybersecurity is that not every organisation has the expertise or a dedicated security team that can provide up-to-date, enterprise-class protection. And the statistics are clear: cybercrime is on the rise.
About SEACOM   SEACOM launched Africa's first broadband submarine cable system along the continent's eastern and southern coasts in 2009. Today SEACOM is the preferred partner for African businesses, network carriers and service providers.    Through its ownership of Africa's most extensive ICT data infrastructure, including multiple subsea cables and a resilient, continent-wide IP-MPLS network, SEACOM provides a full suite of flexible, scalable and highquality communications and cloud solutions that enable the growth of the continent's economy.  SEACOM is privately owned and operated, allowing the company the agility to rapidly tailor-make and deploy new services, commercial models and infrastructure in response to customer requirements, without the red tape or hidden costs often prevalent in this industry.
WHAT'S THE SITUATION IN AFRICA?
BLOCKCHAIN IS A DRIVER OF FINANCIAL INCLUSION IN AFRICA
24
Africa's biggest banker, Standard Bank, is researching and developing transformative fintech and blockchain products.
Generating more than $20-trillion annually, the financial services sector is thriving, and with an addressable market that spans most of the globe, the growth is sure to continue.
Blockchain can enable the creation of resistantcorruption-androbustwelfaresystems
Credit: Markus Spiske on Unsplash
GROWING ADOPTION OF BLOCKCHAIN IN AFRICA
N
There is no market in which the growth of (and demand for) more inclusive and accessible financial services is more prevalent than in Africa. With the explosion of SMEs and entrepreneurship in several African countries, innovation in fintech, and particularly in blockchain technology, is being propelled forward to drive the improvement of financial infrastructure. To address the unique challenge of providing the large portion of the African population that remains unbanked with more accessible tools for financial management and inclusion, Standard Bank and others have been researching and developing transformative fintech and blockchain products.
Among the uses of fintech in Africa are peer-to-peer (P2P) payments, widely used to enable the informal and small business ventures at the beating heart of many African economies, as well as the easing of logistics and reducing the cost of remittances. Further, the continued globalisation of African markets has resulted in a need for more efficient and lower cost cross-border payments to facilitate African businesses conducting trade abroad. Countries like South Africa, Kenya, Nigeria and Ghana have seen a rapid uptake of cryptocurrencies as a means to access more efficient payment rails provided by blockchain networks and yield returns on income with assets like Bitcoin or stable coins pegged to the value of the US dollar.
CRYPTOCURRENCY VS BLOCKCHAIN : WHERE DO THE OPPORTUNITIES LIE?
Necessity is the mother of invention – and given Africa's rapid commercial growth and globalisation over the past decade, it seems that the necessity for more inclusive financial services has been firmly established. The emergence and acceleration of financial technology (commonly referred to as fintech) has attracted billions in funding, dominated commercial narratives and become the darling of investors globally, and for good reason.
The real potential for exponential leaps in financial inclusion lies in the blockchain infrastructure that underpins cryptocurrencies, rather than in the currencies themselves. One of the most powerful aspects of blockchain is the ability to create programmable money, that can assist to eliminate fraud and human error in transactions
Blockchains can also provide mechanisms for fair and transparent microfinance and increased purchasing power, to support the creation and growth of small enterprises that serve communities.
For instance, blockchains that enable smart contracts (a computer programme that requires conditions to be met before executing a transaction) may be used to verify an individual's eligibility to receive a grant and then pay the recipient directly into a digital wallet on their smartphone.
Blockchains can also provide mechanisms for fair and transparent microfinance and increased purchasing power, to support the creation and growth of small enterprises that serve communities. Transparent social coordination tools afforded by blockchain-based organisational entities like DAOs (decentralised autonomous organisations) can empower small business collectives to gain access to competitive advantages like negotiating power to match larger businesses.
STANDARD BANK'S COMMITMENT
25
and foster transparency in financial records. This aspect of the blockchain can enable the creation of corruption-resistant and robust welfare systems, ensuring that social welfare efforts reach their intended beneficiaries and meet priorities like ensuring that those in need are assisted and treated with dignity.
FINTECH
The shift in African markets is taking place as a grassroots and collaborative transformation. Building financial literacy, education and awareness at the level of communities and providing them tools to help empower themselves is a priority for Standard Bank . Standard Bank remains at the forefront of research and development of blockchain and distributed ledger technology in the African context, committed to the exploration of efficient digital payment rails and financial services that enable African commerce to flourish. This includes ongoing collaboration with major blockchain companies like Algorand and Hedera. Improving the inclusion of the underserved is a core value of Standard Bank, and blockchain technology will no doubt provide an avenue for great impact on African markets in the coming years
Credit: Krizjohn Rosales/Pexels
Credit: Ales Nesetril on Unsplash
Blockchain has the potential to make welfare systems corruptionresistant and more efficient.
Tourism is an important source of funding for managing protected areas and provides jobs for people living near national parks and wildlife. When travel to protected and conserved areas such as national parks and community conservancies is cancelled en masse, jobs and conservation management are placed at risk.
Overwhelmingly, the majority of Africa's protected areas (both private and public) took a massive blow from the collapse in tourism. In South Africa, lockdowns caused a 96% drop in tourist visits to national parks under SANParks management. This equated to about 90% of tourism revenue, highlighting the fragility and risk of a sector that's reliant on a single primary income stream. This also caused anxiety about health and job security among park staff.
Private wildlife industries weren't spared either. In South Africa between March and May of 2020 alone, cancelled hunting trips, live sales of animals and the sale of meat products resulted in losses totalling $406-million.
AU. The Conversation is funded by the National Research Foundation, eight universities, including the Cape Peninsula University of Technology, Rhodes University, Stellenbosch University and the universities of Cape Town, Johannesburg, KwaZulu-Natal, Pretoria and South Africa. It is hosted by the universities of the Witwatersrand and Western Cape, the African Population and Health Research Centre and the Nigerian Academy of Science. The Bill & Melinda Gates Foundation is a Strategic Partner.
Although tourist arrivals for Sub Saharan Africa and North Africa were no better in 2021, and budgets for protected areas continue to be cut, stretching an already severely depleted park ranger
We studied several peer-reviewed studies and economic reports published over the last 12 months to examine the effects the pandemic has had on tourism to conservation areas in Africa, and to look for any signs of recovery.
WHAT COVID-19 TRAVEL BANS HAVE DONE TO CONSERVATION TOURISM IN AFRICA
In Uganda, national parks typically generate 88% of their revenue from tourist entrance fees. A collapse in tourism visitation between July and December 2020 erased roughly $1.4-million from the Uganda Wildlife Authority's annual budget. This hampered core management activities such as anti-poaching and there's evidence that poaching doubled in the county's two largest parks between February and May of 2020.
In Africa, half of all the people working in tourism lost their jobs. A United Nations Conference on Trade and Development report estimated a further $1.7-$2.4-trillion could be lost from the global tourism sector to the end of 2021. In Africa these losses are projected at $170-$253 billion.
Researchers Alex Braczkowski and Duan Biggs analyse the extent of the damage done to continental tourism and suggest strategies to help it recover. This article first appeared in The Conversation.
26
In Africa, half of all the people working in tourism lost their jobs. A United Nations Conference on Trade and Development report estimated a further $1.7-$2.4-trillion could be lost from the global tourism sector to the end of 2021. In Africa these losses are projected at $170-$253 billion.
While the contributions of travel and tourism to GDP in African states dropped in line with the global 2020 average (Africa experienced a 49.2% decline while the global average was 49.5%), Africans working in the tourism sector suffered disproportionate job losses, falling 29.3% (representing 7.2 million jobs) compared to the global average of 21.5%. In Botswana, the 2020 lockdowns led to about 99% of the country's tourism workforce being temporarily or permanently laid off.
These cases of job loss are particularly notable because most African nations have not had the same economic safety nets and relief packages as those in wealthier parts of the world, such as western Europe or Australia. The lack of economic safety nets is most felt by people working in Africa's informal tourism economy (such as porters in Uganda's gorilla trekking industry, or mokoro polers in Botswana's Okavango Delta) who tend to make just a few US dollars per day.
More than two years have passed since the World Health Organization announced Covid-19 as a global health emergency and pandemic. It's estimated that the resulting reductions in travel in 2020 alone wiped US$4.5 trillion from the global tourism economy and cost millions of jobs.
M
LOOKING AHEAD
A male lion walks on the Satara road of the Kruger National Park, trailed by tourist vehicles.
Credit: Alex Braczkowski
Griffith University provides funding as a member of The Conversation
Banks can help safari operators by reducing rates, waiving penalties and rescheduling loan repayments.
27
ABOUT THE AUTHORS
Duan Biggs is Senior Research Fellow Social-Ecological Systems & Resilience, Griffith University, the Olajos Goslow Chair of Environmental Science and Policy at Northern Arizona University and has an adjunct appointment at Stellenbosch University.
Importantly, African tourism recovery will depend on the progress made with vaccination rates, not only of international tourists but of the citizens of African countries.
Veterinarians treat a wounded elephant in Ishasha, Uganda. Tourism is the main source of revenue for such activities in many of Africa's national parks. Credit: Alex Braczkowski Banks can help safari operators by reducing rates, waiving penalties and rescheduling loan repayments.
Alexander Richard Braczkowski is a Scientist at Southern University of Science and Technology and Resilient Conservation Group, Griffith University, Australia.
Finally, innovative ways of financing conservation land and the communities supporting wildlife conservation are on the horizon. For instance, the World Bank pledged US$45 million towards a wildlife bond for the endangered black rhino. Its aim is to sell a bond to investors that will yield investments directly tied to the population increases of the species in South Africa. Mechanisms like this could supplement existing conservation land carbon-offsetting schemes like those found in Kenya and in the Democratic Republic of Congo.
A number of strategies have been tried by different stakeholders to strengthen protected areas and related livelihoods in response to the pandemic. These include domestic tourism, contactless and virtual tourism and novel conservation financing such as direct payments for wildlife conservation.
There has also been an uptick in the use of contactless methods for tourism. Virtual safaris were an almost immediate response to the global pandemic in some wildlife reserves in South Africa.
Currently African countries suffer from the highest rates of vaccine inequality anywhere in the world. Addressing this inequity is not only a global ethical issue but will allow for a relaxing of travel restrictions linked to the spread of SARS-CoV-2. Without it, global herd immunity remains out of reach and so does the recovery in tourism that Africa so desperately needs
Many countries are encouraging residents to travel locally and visit national parks. The Uganda Wildlife Authority, for example, cut entrance fees to national parks by 50%. Botswana cut entrance fees by up to 70%.
Jimmy Kisembo, a Uganda Wildlife Authority ranger, looks up at a lion on his daily monitoring patrol in Queen Elizabeth National Park, Uganda. Credit: Alex Braczkowski
force, there are some glimmers of hope. June, July and August saw significantly better occupancy in North, Southern and SubSaharan African hotels. Moreover, a recently assembled expert panel from the United Nations World Tourism Organization expected travel levels to Africa to get back to pre-pandemic levels by 2023 or 2024.
TOURISM
Work is being done to diversify the economy away from agriculture and tourism, both industries which have external vulnerabilities. Agriculture is rain fed and much of it takes place near the coast so droughts and cyclones have an impact. Agriculture currently contributes about a third of GDP and employs nearly two-thirds of the employed population. Tourism has had bad periods because of terrorist attacks and Covid-19 but it has proved resilient as the country has so much to offer.
Photo: Craig Stevenson on Unsplash
Infrastructure: Airports 197, of which 16 paved; pipelines 4km oil, 1 432km refined products; railways 3 819km; roads 177 800km (14 420km paved, 8 500km highways). Electrification 85% (2019).
Maasai Mara National Reserve.
Nairobi plays a significant role in the economy of the region and Kenya aims to position the country more firmly as a regional hub for finance and business. Major investments in infrastructure (both national and regional) are underway to link new ports by rail to the interior.
COUNTRY PROFILE 28
Languages: English and Kiswahili (official), several indigenous.
Other sectors: Manufacturing (agro-processing), industry, services, small-scale consumer goods, horticulture, oil refining, tourism.
East African hub aims to diversify its economy.
Landmass: 582 646km 2 Coastline: 536km.
Top import sources: China, UAE, India, Saudi Arabia, Japan.
N
Major seaports: Kisumu, Mombasa. LNG import terminal:  Mombasa.
Mombasa KENYA NAIROBI MalindiLamu Marsabit EldoretNakuruKisumu
As a net importer of fertiliser, fuel and wheat, Kenya has felt the impact of the Russian invasion of Ukraine.
Capital: Nairobi. Other towns/cities: Mombasa, Kisumu, Nakuru, Ruiru, Eldoret. Population: 55.8-million. GDP: $$226.9-billion (2020). GDP per capita (PPP): $4 200 (2020). Currency: Shilling.
New sectors for investment: Water supply (dams and waterworks), power generation, horticulture, manufacturing, transport, tourism (conference facilities), fintech.
Climate: Mount Kenya is highest point at 5 199m. Great Rift Valley bisects the central highlands. Tropical at coast to dry in interior and fertile plateau in the west. Abundant wildlife supports tourism. Lake Victoria is the world's largest tropical lake and the second-largest fresh-water lake.
ICT: Mobile subscriptions per 100 inhabitants: 114 (World Bank, 2020). Internet percentage of population: 30%. ICT Development Index 2017 (ITU) ranking: 13 in Africa, 138 in world.
KENYA
Photo: Mustafa Omar on Unsplash
Chief exports: Coffee, cut flowers, refined petroleum, tea, titanium.
Main economic sectors: Agriculture, telecommunications, finance.
Top export destinations: Uganda, USA, Netherlands, Pakistan, UK, UAE, Tanzania.
Key projects: Vision 2030 is a long-term development strategy that aims to achieve middle-class status for the country by promoting external trade. The "Big Four" priorities are manufacturing, healthcare, housing and food security.
Main imports: Cars, medicines, iron products, refined petroleum, wheat.
Resources: Bananas, cassava, coffee, maize, mangoes, sugar cane. Coal, fluorspar, gold, gemstones, iron ore, talc, soda ash, rare earth minerals, gemstones.
Regional Economic Community: East African Community (EAC), Common Market for Eastern and Southern Africa (COMESA), Intergovernmental Authority on Development (IGAD).
Uhuru Kenyatta has been president since 2013, having won elections characterised by violence and accusations of irregularities. He won a re-run election in October 2017 when the Supreme Court overturned his victory in an earlier election. He is the son of Kenya's founding president, Jomo Kenyatta
Top export destinations: Switzerland, India, China, UAE, South Africa.
Infrastructure: Airports 10, of which 7 paved; railways 947km; roadways 94 203km (14 948km paved); pipelines 681.3km gas, 11.4km oil, 435km refined products. Electrification, 85%. Seaports: Takoradi, Tema.
HoTema
ICT: Mobile subscriptions per 100 inhabitants: 130 (World Bank, 2020). Internet percentage of population: 58%. ICT Development Index 2017 (ITU) ranking: 7 in Africa, 116 in world.
AshantiAngloGoldPhoto:
NAMIBIA
GrootfonteinWINDHOEK
Independence was declared in 1957, making Ghana an inspiration for other African states. The first president of Ghana, Kwame Nkrumah, was an advocate of pan-Africanism and was one of the founders of the Organisation of African Unity. A succession of coups and periods of military rule followed Nkrumah, ending only with the signing of a new constitution in 1992.
OshakatiSwakopmundWalvisBayKeetmanshoopLuderitz
KumasiBolgatangaACCRATamaleObuasi
Religion: Christianity, Islam, indigenous beliefs.
Climate: Tropical. Warm and dry along south-east coast, hot and humid in south-west. The north is hot and dry with harmattan winds from January to March in north-east.
Human-rights lawyer Nana Akufo-Addo won the presidential election in December 2016 and again in 2020.
Key projects: Ghana Vision 2020 aims for the country to be defined as a developed country by 2029 and newly industrialised in the decade after that. Manufacturing is promoted under the One District, One Factory plan.
29
Cape Coast Sekondi
Tarkwa GHANA
Forest : 21.2% (2018 est).
Main economic sectors: Mining, agriculture and hydrocarbons. Gold mining and the cocoa industry are major earners of foreign exchange. Industrial minerals.
Other sectors: Food-processing, timber, light manufacturing, aluminium smelting, cement. New sectors for investment: Fintech, automotive, telecoms, FMCG.
Top import sources: China, Nigeria, USA.
Capital: Accra. Other towns/cities: Kumasi, Tamale, Sekondi-Takoradi. Population: 33.1-million. GDP: $164.8-billion (2020). GDP per capita (PPP): $5 300 (2020). Currency: Cedi. Regional Economic Community: Community of Sahel-Saharan States (CEN-SAD), Economic Community of West African States (ECOWAS). Landmass: 238 533km 2 Coastline: 539km.
I
COUNTRY PROFILE
Resources: Diamonds, gold, manganese and bauxite. Unexploited deposits of copper, chrome, iron ore, mica, nickel, limestone and quartz. Crude oil and natural gas. Cassava, cocoa, maize, oranges, palm oil, pineapples, plantains, rice, taro, yams.
Investors are putting their money into Ghanaian gold.
Agriculture contributes about 20% of GDP with cocoa exports providing valuable foreign exchange. The country encompasses diverse landscapes and climate regions. The northern savannah belt has been subject to both floods and droughts while coastal erosion is also a problem, particularly in the east. There are extensive forests.
Offshore oil production began in 2010. This has had a significant effect on the economy, not only in creating more revenue but making Ghana subject to the volatility of world markets. Further oil fields were added in 2016 and 2017 and a gas-processing plant was commissioned at Atuabo.
GHANA
Black Star Square. Photo: Ifeoluwa A on Unsplash
Chief exports: Gold, crude petroleum, cocoa products, manganese, cashews.
One of the four British colonial territories that made up the modern state of Ghana was called Gold Coast, so it is no surprise that Ghana is a major gold producer. New mining projects are drawing increased interest from Canadian and Australian miners
Main imports: Metal tubing, ships, cars, refined petroleum, rice.
For more information: w ww.africahealthexhibition.com
AFRICA OIL WEEK, INCORPORATING
Cape Town – 3 to 7 October 2022
GREEN ENERGY AFRICA SUMMIT
AFRICAN EVENTS
For more information: https://aecweek.com/
Africa Oil Week promises five days dedicated to deal-making and pioneering insights. The Plenary stage is where Africa's upstream's future direction and strategy are forged. From ministerial panels to strategic outlook from supermajors and plans for driving investment into the African upstream, this is where the industry's top-level multi-stakeholder discussions happen. A combination of panel discussions, presentations, fireside chats and much more are designed to encourage conversation. Various forums are held during the week and national showcases form part of the exhibition element. The Green Energy Africa Summit runs concurrently, connecting the world with the African energy industry. It's the platform of choice for investors, IPPs, utilities and government leaders. The summit will provide the deal platform and engine room for growth across Africa's renewable and low-carbon sector. For more information: https://africa-oilweek.com/
AFRICA HEALTH EXHIBITION
Global Africa Network (GAN) is the media partner of the following upcoming events:
Cape Town – 18 to 21 October 2022
Johannesburg – 26 to 28 October 2022
This year's AEW programme will focus on investing profitably in traditional and new energy sources, driven by the latest developments from key stakeholders on the continent, and the sharing of knowledge from the world's most renowned experts and dealmakers in energy. AEW will be attended by CEOs and C-suite of global majors, independents, NOCs, mid-streamers, refiners, traders and suppliers as well as ministers and senior government officials from around the world.
IndabaEnergyAfricanPhotos:
Reconnect and grow the African healthcare community in business, education and skills development. After a two-year hiatus, Africa's healthcare community will once again gather under one roof over three days. The 11th annual Africa Health Congress will bring together healthcare professionals from multiple disciplines to promote discussion and thought leadership on the advancement of healthcare in the region. This congress will address the needs of African healthcare professionals, share strategies that are transforming the future of medicine, and examine the latest disruptions in healthcare driving the transformation of the continent.
30
AFRICAN ENERGY WEEK
INVESTING IN AFRICAN MINING INDABA
Informed by research with the mining community, 2023's overarching theme is "Unlocking African Mining Investment: Stability, Security, and Supply". Mining Indaba and 121 Mining Investment Cape Town are working together to deliver an unrivalled offering for the entire African mining ecosystem and drive the sustainable development of African mining economies.
AfricaCom: Connectivity Infrastructure and Digital Inclusion. Subjects include: Connecting Africa's Next Billion; Digital Infrastructure Investment; Telcos of Tomorrow; Sustainable Development and Green ICT; Future Visions: Web3, The Metaverse & Beyond.
AfricaTech: Enterprise Transformation and Emerging Technologies. Subjects include AHUB: Africa's Start-up Scene; AI, IoT and Disruptive Tech; Talent, Skills and The Future of Work; Cloud Services and Data Centres; Fintech, Blockchain and MFS; Cybersecurity and Data Protection.
AFRICA ENERGY INDABA
Cape Town – 7 to 11 November 2022
AFRICA TECH FESTIVAL, INCLUDING AFRICACOM AND AFRICATECH
AFRICAN AGRI INVESTMENT INDABA
AFRICAN EVENTS 31
For more information: https://miningindaba.com
The African Agri Investment Indaba (AAII) is the global meeting place for agrifood investment in Africa. Bringing together over 1 100 key stakeholders – from governments, banks, financiers, investors, project owners, project developers, commercial farmers and the agro and food processing industry – to discuss trends that will likely influence food and agribusiness economics over the next decade in Africa.
For more https://energyindaba.co.za/information:
The 15th Africa Energy Indaba Conference will discuss, debate and seek solutions to enable adequate energy generation across Africa. A diverse group of luminaries and high-profile speakers will share their real-world insights about the changing energy landscape in Africa. The 8th Annual Africa Gas Forum will be held. The Forum has been created to ensure a balance between countryspecific opportunities as well as common issues that affect the whole region such as exploration activity, licensing rounds, development plans and the move to gas, new tax regimes, regional infrastructure projects, pipelines, LNG terminals, security, local content initiatives, investment requirements and other key upcoming projects. In addition to providing a platform for the most ground-breaking and diverse energy panels, the Africa Energy Indaba hosts a two-day energy exhibition where world-class industry organisations demonstrate their commitment to provide the
solutions Africa needs to meet its growing energy demands.
Cape Town – 14 to 16 November 2022
Organised by the African Agri Council NPC (AAC) in partnership with African governments and government agencies, the Indaba delivers a unique mix of decision-makers from across the agrifood value chain making it the most effective place to conduct business in the sector.
Cape Town – 6 to 9 February 2023
Cape Town – 7 to 9 March 2023
The two events will bring together mining companies, investors, government leaders, service providers and thought-leaders across one week of unmatched networking, insights and business development opportunities. The organisers promise a jam-packed week of networking, deal-making and pioneering discussions from influential leaders.
For more information: www.agri-indaba.com
For more information: tmt.knect365.com/africa-tech-festival/https://
Buying a business can be challenging. Many aspects must be analysed and understood to gain a holistic picture of the business and its inner workings. While the process will likely be more accessible and quicker than starting your own business, you need to be aware of any pitfalls that might be occurring in theThiscompany.comprehensive guidebook outlines what you need to look for, consider, analyse and question before purchasing a business. Then we highlight the best way to go about buying theIncludedbusiness.in this guidebook are:
• Why buy an existing business? Detailing the pros and cons
• An introduction and description
How to buy an existing business
• Avoiding the common mistakes when buying the business
A guidebook has been published to help the prospective buyer.
• Drafting the sales agreement
Contact details: Address: Hillcrest Office Park, 2 Old Main Road, Hillcrest 3610, Dagmar Breiling Email: dagmar@fundingconnection.co.za> Phone: +27 (0)31 761 8677 | Cell: 061 542 4037 | Fax: +27 (0)86 498 1614 Shkraba/PexelsAntoniCredit:
• What to evaluate when buying a business
• Pitfalls to avoid when buying a business
• Selecting the right business for you
• How to be in a strong negotiating position when buying a business
• Buying a business versus buying a franchise
With this information, you will be able to avoid the pitfalls and mistakes that are made when purchasing a business and will be able to put yourself in the best possible negotiating position to ensure you get the best deal possible. It may be tricky, but you will be sure to start on the right foot with this guidebook
• How to get it right
OTHER QUARTERLY TITLES INCLUDE:
Blue Chip , which reaches all Certified Financial Planners (CFPs) in South Africa, and Blue Chip Digital at www.bluechipdigital.co.za. Opportunity , a niche businessto-business publication and official publication of the South African Chamber of Commerce and Industry (SACCI). Service, Leadership in Government , which has an audience throughout the public sector: Local, Provincial and National Government, as well as government agencies and parastatals. GAN has considerable experience in creating and publishing custom print and digital publications, including targeted Investment Prospectuses. See www.globalafricanetwork.com/e-booksGLOBALAFRICANETWORKFounded in 2004, Global Africa Network Media (Pty) Ltd (GAN) is a business-to-business print and digital media company based in Cape Town, South Africa. A proudly-African publisher of: Journal of African Business, a publicationquarterlyfor the African market. TradeInvestAfrica , a monthly digital publication promoting business, trade and investment opportunities in Africa to potential investors around the world. South African Business, an annual title, and nine regional publications profiling South Africa's provinces as business anddestinations.investment www.globalafricanetwork.com has an " Africa Focus " section and runs updated news and links to African investment projects and business news. AFRICANBUSINESSSEPT/OCT/NOV2022THEJOURNALOF INSPIRED BY AFRICANS MULALO TAKAEDZA a Senior Vice President at Standard Bank, is impressed by the entrepreneurial POWERING MINING IN AFRICA The rise of the mini-grid and the captive model ENERGY PARTNERSHIPS MUST BENEFIT SOCIETY Localisation can support women and children BLOCKCHAIN IS A DRIVER OF INCLUSION COUNTRY PROFILES: GHANA & KENYA THE EFFECT OF TRAVEL BANS ON TOURISM
The Durban ICC is a versatile venue of enormous dimensions, flexible enough to meet any need, no matter how extraordinary. The Centre offers the largest column-free, multipurpose event space on the African continent. International and national conventions, exhibitions, sporting events, concerts and special occasions of every kind can be accommodated. Flexibility and versatility are key factors in the design of this state-of-the-art, technologydriven Centre. The Centre also offers a range of innovative solutions such as Live-streaming events, Remotepresentation events, Hybrid events, and Video-on-Demand.
• Largest flat floor, column-free multi-purpose event space in Africa.
• The Centre is located 30-minutes from the King Shaka International Airport and over 3,600 Hotel rooms are within a 10-minute walk of the Centre.
The Durban International Convention Centre (Durban ICC) prides itself on being leading venue for meetings, business events, conferences and exhibitions on the African continent. However, this is not their own opinion, but rather the overwhelming feedback received from their clients who have voted it in the top 1% of Convention Centres worldwide, as well as "Africa's Leading Meetings and Convention Centre" no fewer than 17 times!
its commitment to quality, the Durban ICC is five-star graded by the Tourism Grading Council of South Africa and maintains its ISO9001, ISO14001 and ISO22000 certifications ensuring the highest international standards in Quality Management, Environmental Responsibility, Food Safety and Health and Safety.
• Located in Durban, known as South Africa's entertainment "playground".
The Durban ICC's highly experienced and friendly team will ensure that your event is seamlessly executed giving you complete peace of mind. Providing exceptional customer service remains the heartbeat of the Durban ICC, striving to ensure that every delegate who walks through
the five-star facility has a memorable Delegatesexperience.visiting the Centre can look forward to superb standards of culinary excellence and hospitality. As part of the Durban ICC's gourmet evolution over the past decades in the industry, they are completely reinventing their culinary offering in order to showcase some of Durban's authentic African Cuisines. Furthermore a wide range of new innovative packages have been designed to meet the unique needs of each target market, at the best possible Demonstratingrates.
• Durban International Convention Centre (Durban ICC) comprised of the Durban ICC Arena and the Durban Exhibition Centre.
The DURBAN ICC offers you first-world convenience and a proudly African meetings experience. The Centre is fully Wi-Fi enabled and connectivity is complimentary to its delegates and guests.
• Voted "Africa's Leading Meetings and Conference Centre" by the World Travel Awards no fewer than 17 times and continuously strives to deliver excellent service
• Ranked in the world's Top 15 Convention Centres by the International Association of Congress Centres (AIPC).
DURBAN ICC AFRICA'S LEADING CONVENTION CENTRE
Durban ICC Fast Facts