KAITONEWS
REVISTA Y CATÁLOGO DE FRIKIS PARA FRIKIS - EDICIÓN #2
¡YA PUEDES RESERVARLO! NOTICIAS Y JUEGOS
Resident Evil 4
¡Llega ya el esperado remake del famoso Resident Evil 4 de 2005 para la nueva generación!
Conserva la esencia del juego original, a la vez que introduce mecánicas de juego actualizadas,una historia reimaginada, e impresionantes gráficos de última generación que lo convierten en la experiencia de Survival Horror definitiva en la cual se cruzan la vida y la muerte, el terror y la catarsis.
Han pasado seis años desde la catástrofe biológica de Raccoon City. Leon S. Kennedy, uno de los supervivientes, ha sido asignado como agente especial del gobierno al presidente de los Estados Unidos.
Con la experiencia de múltiples misiones a sus espaldas, Leon es enviado a rescatar a la hija del presidente, la cual ha sido secuestrada.
Sus pesquisas le llevan a un aislado pueblo europeo, en donde algo muy extraño está pasando con sus habitantes...
El telón se alza desvelando una cruenta experiencia de Survival Horror y la historia de un angustioso rescate.
2
PS5 Dual Sense Wireless Controller
Es la siguiente entrega de la serie Street Fighter, la cual cuenta con nuevas e innovadoras características, además de mejoras visuales en todos los aspectos del juego.
La experiencia de Street Fighter 6, impulsada por el motor RE de Capcom, abarca tres modos de juego distintos: Fighting Ground, World Tour y Battle Hub.
Tu camino para convertirte en un guerrero del mundo comienza aquí. Tu momento. Tu lucha.
Más videojuegos..
¡YA PUEDES RESERVARLO!
NOTICIAS Y JUEGOS
The Legend of Zelda: Tears of the Kingdom
Únete a Link en una nueva aventura donde no solo seguirás explorando la basta tierra de Hyrule sino que en esta entrega irás hasta el cielo y más allá. Esta vez Link tendrá que escalar hasta las alturas nunca antes vistas, en esta entrega se da una alta importancia al exploración de forma vertical.
Además deberás de hacer uso de la nueva versión mejorada del paravela donde podrás sobrevolar Hyrule a gran velocidad y así abarcar más territorio.
De nuevo Link deberá enfrentarse a todas las adversidades que se encuentre por su camino para intentar salvar al reino de Hyrule de la más absoluta de las desgracias.
4
Disfruta de la colección de figuras FUNKO en todas sus líneas. COMICS ANIMACIÓN, PELÍCULAS, VIDEOJUEGOS, SERIES DE TV y muchas más.
Todas las novedades de
6
¿Qué es Kaitoshop?
Es tú tienda de frikis para frikis, donde llevamos desde 2015 acercándote a la cultura Geek con los mejores artículos de tus series, películas y videojuegos favoritos, ofreciéndote siempre la mejor atención y asesoramiento.
Un mundo por descubrir
8
TODAS LAS NOVEDADES TE ESPERAN AQUÍ
Encuentra los artículos de moda y complementos que más te representan.
¡SE UN RENEGADO CON ESTILO!
Set invierno Sudaderas Calcetines Camisetas Pijamas Toallas Cart sare M oc h i sal Ll a v e sor
¡YA DISPONIBLE!
NOTICIAS Y JUEGOS
Metroid PRIME Remastered
Recorre en primera persona con Samus Aran los caminos sinuosos y entornos interconectados de un fascinante pero peligroso planeta alienígena.
Usa distintas habilidades, como el conocido rayo enganche y la famosa Morfosfera, para acceder a áreas difíciles de alcanzar y abrirte camino en la aventura.
Recopila información sobre la sustancia tóxica que ha devastado el planeta. Gana experiencia, mejora el arsenal y utiliza ataques fascinantes.
Videojuegos y consolas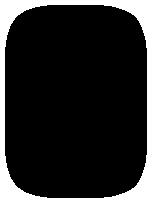 NORMAL - NEÓN | GRIS
¡KaioKen, es tu nueva marca de ropa Geek Casual!
Viste con los diseños Geek que más te representan en cualquier ocasión. Prendas con tejidos y estampados de alta calidad.
12
Celebra el mes de en
NOTICIAS
¡El nuevo Dragon Ball Tenkaichi Budokai ya es una realidad! La secuela del legendario título de lucha se ha anunciado por sorpresa. 16 años después del 3, vuelve 'Budokai Tenkaichi'. ¿Estará a la altura de su nombre?, 161 luchadores de todas las series y películas de Dragon Ball se reunían en Budokai Tenkaichi 3 allá por 2007.
Pero entonces, Bandai y Toei Animation nos sorprendieron a todos y sacaron a millones de niños del cuerpo de jugadores entrados en sus 30 para emocionarse. Dragon Ball Budokai Tenkaichi 4 será una realidad.
14
KAITONEWS
REVISTA Y CATÁLOGO DE FRIKIS PARA FRIKIS - EDICIÓN #2