THE GALLO CENTER MICKY DOLENZ BRIAN REGAN CLINT BLACK SEASON OPENER! JAZZ AT LINCOLN CENTER ORCHESTRA WITH WYNTON MARSALIS
SEPTEMBER 2023 AT A GLANCE
ALSO IN THIS ISSUE
PAGE CONTENT
THE MONKEES CELEBRATED BY MICKY
DOLENZ
9/14 THU 7:30 PM
TICKETS: $39/59/69/79
DAUGHTRY: BARE BONES TOUR
9/13 WED 7:30 PM
TICKETS: $49/69/79/89/99
BRIAN REGAN
9/22 FRI 7:30 PM
TICKETS: $49/59/69/79
THE TEMPTATIONS & THE FOUR TOPS
9/15 FRI 7:30 PM
TICKETS: $59/79/89/99
LIMITED AVAILABILITY!
CLINT BLACK
9/16 SAT 7:30 PM
TICKETS: $49/69/79/89
14-15 JAZZ AT LINCOLN CENTER ORCHESTRA WITH WYNTON MARSALIS
9/30 SAT 7:30 PM
TICKETS: $59/79/99/119/129
4-5 NEW FAMILY FUN FESTIVAL & ADDED AGA-BOOM SHOW
17 MODESTO SYMPHONY ORCHESTRA: PICNIC AT THE POPS!
18 NEW GALLO CENTER DIRECTORS & TRUSTEES
19 REMEMBERING TONY BENNETT ALSO COMING IN SEPTEMBER MARTINA MCBRIDE
9/10 SUN 5 PM SOLD OUT - WAIT LIST ONLY!
14
READ THE DIGITAL VERSION, TOO!
The Gallo Center Magazine also is available in an online edition with fun interactive features, including direct links to ticketing pages, videos and more. Just scan this QR code with your phone's camera and you'll go to the digital magazine in a flash. No app needed to scan.
HOW TO BUY
TICKETS:
IN PERSON: 1000 I STREET, DOWNTOWN MODESTO ONLINE: 24/7/365 AT GALLOARTS.ORG BY PHONE: (209) 338-2100
TICKET OFFICE HOURS: MONDAY – FRIDAY: 10 AM – 6 PM SATURDAY: NOON – 6 PM CLOSED SUNDAYS TICKET OFFICE OPENS TWO HOURS PRIOR TO ALL EVENTS
GALLOARTS.ORG IS THE ONLY OFFICIAL ONLINE SOURCE FOR GALLO CENTER TICKETS!
PAGE
CONTENT
2
CELEBRATED BY MICKY DOLENZ
THURSDAY, SEPTEMBER 14, 2023, 7:30 PM
TICKETS: $39/59/69/79
SPONSORED BY:
Micky Dolenz was an established actor and entertainer at age 10, when he starred in the beloved TV series Circus Boy from 1956 to 1958 under the stage name 'Mickey Braddock.' Seven years later, he was one of 400 applicants who responded to an entertainment publication ad that announced auditions for a new TV show about a rock band, The Monkees. He auditioned by playing and singing Chuck Berry's legendary rocker "Johnny B. Goode," and wound up chosen for the show along with three other actor/musicians: Davy Jones, Michael Nesmith, and Peter Tork.
The Monkees rocketed to worldwide fame with a hit TV show, sold-out concert tours, best-selling recordings and the cult film, Head. Now Micky is back on the road once more, celebrating his former bandmates and playing selections from a new album box set, Headquarters, along with all the classic hits and tracks—including "I'm a Believer," "Last Train to Clarksville," "Daydream Believer" and more!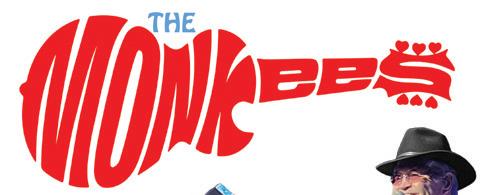 2
TICKETS FROM $39 WATCH A VIDEO
DAUGHTRY'S BARE BONES TOUR IS HEADED YOUR
WAY!
AN ACOUSTIC EVENING WITH SPECIAL GUEST AYRON JONES
WEDNESDAY, SEPTEMBER 13, 2023 7:30 PM
TICKETS: $49/69/79/89/99
Daughtry is one of the most visible and consistent rock 'n roll torchbearers of the 21st century, with over nine million albums and 16 million singles sold worldwide, as well as selling out concerts across the globe. The top-selling album of 2007, Daughtry, produced four Top 20 Platinum-selling singles on the Billboard Hot 100 and became the fastest-selling rock debut album in Soundscan history.
Among the album's accolades: four Grammy Awards, four American Music Awards and seven Billboard Music Awards, including Album of the Year. Four subsequent albums were all certified Gold and placed in the Top 10 in the Billboard Top 200 Albums Chart. The 2020 single "World on Fire," marked Daughtry's return to rock roots and the top of the rock charts in the US.
TICKETS: (209) 338-2100 | GALLOARTS.ORG
WATCH A VIDEO
TICKETS FROM $49
FREE FOR EVERYONE!
SUNDAY, SEPTEMBER 24, 2023, 1-4 PM
FAMILY FUN FESTIVAL CO-PRESENTED BY:
With the generous support of the City of Modesto, the Gallo Center for the Arts is pleased to announce our first annual Family Fun Festival—a very special community event that will take over the Gallo Center Plaza and the Modesto Rotary Music Garden with a host of FREE activities. Join us for music, dancing, chalk art, lawn games, exotic reptiles, face painting, balloon animals and prize giveaways! Food trucks will be there, too, in case you want to purchase hot dogs, frozen yogurt, ice cream and other tasty treats!
There also will be two free preview performances, at 2 pm and 4 pm, of Charlie the No Good, Really-Rotten, Cheat-A-Saurus Rex, an all-new school touring production presented by our Arts Education Department. This wonderful introduction to theatre teaches the importance of honesty and friendship. Ideal for children in grades K–5.
4 FREE FOR EVERYONE!
City of Modesto Presents
LOOK WHO'S COMING TO THE FESTIVAL! The Quake Mobile DJ
Modesto's Mayor Sue Zwahlen and City Manager Joe Lopez present Gallo Center CEO Chad Hilligus with the city's gift of $25,000 to support the first annual Family Fun Festival, September 24 on the Center's front plaza and outdoor music garden.
SEE AGA-BOOM TOO!
SUNDAY, SEPTEMBER 24, 4 PM
TICKETS: $15/25/35/45
— CBC Radio
Stay after the Family Fun Festival to see Aga-Boom - Theatre of Physical Comedy and Circus Arts! Rooted in the unique, universal language of clowning, Aga-Boom is interactive, zany mayhem that carries audiences to the other side of the funhouse mirror, with outrageous antics and unrestrained laughter. This 75-minute explosion of pure family fun, for children and adults alike, is very high energy and unlike anything you've ever seen!
TICKETS: (209) 338-2100
| GALLOARTS.ORG
"THE AUDIENCE ATE IT UP… INCREDIBLY FUN…"
WATCH A VIDEO
BRIAN REGAN: YOUR FAVORITE COMEDIAN'S
FRIDAY, SEPTEMBER 22, 2023, 7:30 PM
TICKETS: $49/59/69/79
Critics, fans and fellow comedians agree: Brian Regan is one of the most respected comedians in the country with Vanity Fair calling Brian, "The funniest standup alive," and Entertainment Weekly calling him, "Your favorite comedian's favorite comedian." Having built his 30plus year career on the strength of his material alone, Regan's non-stop theater tour continuously fills the most beautiful venues across North America, visiting close to 100 cities each year.
A regular on The Tonight Show Starring Jimmy Fallon, Regan is the rare guest who the show invites on for two segments: a performance segment and a segment on the couch to chat with Jimmy. Previously, Brian was a regular guest on The Late Show with David Letterman, making 28 appearances on the CBS show. He also made a scene-stealing cameo in Chris Rock's film, Top Five, and he is a guest on two episodes of Jerry Seinfeld's Comedians in Cars Getting Coffee, which is now streaming on Netflix.
6 We do Business in Accordance with the Federal Fair Housing Law. We are licensed not-for-profit 501 (c)(3) • SNF#100000019 • RCFE# 500300107 1745 Eldena Way • Modesto, CA 95350 Levels of Care 5 Independent Living • Assisted Living Memory Care • Short Term Rehabilitation Long Term Skilled Nursing CARING for Modesto's Seniors SINCE 1965 For more information, visit www.casademodesto.org 6 TICKETS FROM $49
WATCH A VIDEO
THE TEMPS & THE TOPS SHARE A STAGE!
FRIDAY, SEPTEMBER 15, 2023, 7:30 PM
TICKETS: $59/79/89/99
LIMITED AVAILABILITY!
SPONSORED BY:
Unquestionably two of the very best, most iconic acts to come out of Motown Records, The Temptations and The Four Tops represent a HUGE catalogue of hits all by themselves. Some of the names and faces may have changed over the years, but the signature sounds and harmonies of these legendary groups remain the same. From "Ain't Too Proud to Beg" and "My Girl" to "Baby I Need Your Loving" and "I Can't Help Myself (Sugar Pie, Honey Bunch)," and far beyond, you'll be hearing monster hit after monster hit the whole night long!
Operations Coordinator: Fritz & Associates, PMZ Real Estate
Tell us about your experience working with Never Boring.
Never
TICKETS FROM $59
(209) 338-2100 | GALLOARTS.ORG
my Badger
TICKETS:
A
Boring did a fantastic job of assisting our team with the creation and design of our new logo and marketing materials. We highly recommend their services and appreciate their incredible customer service.
Call us today 209.526.9136 neverboring.com
A VIDEO
WATCH
SATURDAY, SEPTEMBER 16, 2023, 7:30 PM
TICKETS: $49/69/79/89
SPONSORED BY:
His is one of the most storied careers in modern music. He's also enormously popular at the Center. Clint Black surged to superstardom as part of the fabled class of '89, reaching #1 with five consecutive singles from his triple-platinum debut, Killin'Time. He followed that with the triple-platinum Put Yourself in My Shoes, and then a string of platinum and gold albums throughout the '90s. Perhaps most impressively, Black wrote or co-wrote every one of his more than three dozen chart hits, including: "When My Ship Comes In," "A Good Run of Bad Luck," "Summer's Comin'," "Like the Rain" and "Nothin' But the Taillights." Simply put, he's one of the most successful singer/songwriters of the modern era.
8 RESIDENTIAL & COMMERCIAL Custom Entry Doors Match-Up Doors Moulding Hardware Security Screen Doors Windows & So Much More! (209) 522-3539 701 Latimer Ave Modesto CA 95351 www.CapitolDoor.com WELCOME HOME Attorneys Gary Nelson Romina Otoya Guadalupe Tong gcnelsonlaw.com TICKETS FROM $49 CLINT BLACK IS BACK!
8 WATCH A VIDEO
CENTER CIRCLES
As of July 15, 2023
LAUREATE'S CIRCLE ($100,000+)
John S. & June A. Rogers*
CHAIRMAN'S CIRCLE ($25,000+)
Jim & Sue Coleman
Bob & Marie Gallo*
Joseph & Ofelia Gallo
Mary C. Gallo
DIRECTOR'S CIRCLES ($10,000+)
Carl & Carole Boyett
Melvin & Barbara Bradley
The Caron Family
Central Valley Trees and Landscape Services Inc.
Robert & Cheryl Fantazia
The Mayol Family & Team PSC
Katy & Ken Menges
David & Jeanne Olson
Reed Foundation, Jeff & Margaret Reed and Matthew & Jamie Reed
Jason, Beki, & Stephen Rush
Chris & Stephanie Tyler
Doug & Kim Vilas
Billee S. Zanker
Anonymous (1)
AMBASSADOR'S CIRCLE
($5,000+)
James Beard
Rob & Dianne Burkett
Tom & Kelly Cook
Dawn Cunningham & Philip Trompetter*
Paul Michael Eger & Kim Cabassi
Jim & Carole Enochs*
Dr. Clarke & Stacey Filippi
Elvio P. & Susan J. Filippi
Damon & Melissa Franzia
Mr. & Mrs. William Gagon
Christopher & Jessica Godden
David & Patty Halvorson
Wayne & Susan Henry
Judy Herrmann
Doug & Susan Highiet
Gary & Mary Ippolito
Nan & Steve Jacobs
Ginger & Kent Johnson
Curtis & Kimberly Jorritsma
Michael & Claudia Krausnick
Daryl & John Lillie
Richard & Brenda Lowry
Kevin & Stacey Luttenegger
Modesto Transfer & Storage
Gary & Sharilyn Nelson
Dr. Roland & Kate Nyegaard*
Ruthann Olsen*
Dr. John & Patricia Pfeffer
Alice Renfroe
Fred & Susan Rich
D. F. Ritchie*
Janet Rogers & Bev LaBelle
Bill Rose
Norman E. Rusca, Jr. & Gloria Bracco
Silva Injury Law, Inc.
Michael Joe & Hannah Silva
Bonnie Strauss
Randy Wayne Summers
Michelle Swanson
University of California, Merced
James & Alice Yip*
Steve & Jennie Zeff
PATRON'S CIRCLE ($2,500+)
A. L. Gilbert Company
Harold & Marlene Agresti
Carolyn Ahlem*
Jim & Carol Ahlem
Ayera Technologies, Inc.
John & Diane Bellizzi
Eric & Carol Benson
Blankenship Services
Tracy & Bruce Bondi
Dale Boyett
Brent BurnsideBurnside Body Shop
Kris Brocchini
Aaron Brown & Norik Naraghi
Sheila Carroll and Sean & Sunday Carroll
Mr. & Mrs. John Casazza
Ron & Karen Champion
Randy & Sandy Clark
Richard & Sharon Clauss*
Tom & Tami Cosentino
Daniel Del Real – Del Real Group
Scott & Pam Denney
Dominic DePalma
Ron & Janice Emerzian*
Jeff & Britta Foster
Kenni & Lou Friedman
Lit & Judy Fung
Dianne Gagos
Dale & Glenda Gaither
Carole Garton & Family
Jeff Gaudio & Karen Freeborn
Jay & Diane Gilbert
Christina & Victor Gomez
The Graspointner Family
Allen & Deborah Kidwell Grayson
Clive & Jean Marie Grimbleby
Doug & Kathy Harms*
Devon & Rosalie Hill
Kathleen & Charles Holmberg
Dennis & Kathy Hoskins
Jeanette Hubbard*
Craig & Lisa Jamison
Wilmar & Judy Jensen*
Tim & Tracey Kerr
Brian & Ann Kline
Dan & Bonnie Leonard
Cory & Michelle Lewis
Dr. Alex Mari
Ed & Mimi Maring
Garrad & Dallas Marsh*
Marni Martin
David & Gloria Mraz
Chris & Rebecca Murphy
New Bridge ManagementAdrian Harrell
Nicholson Family
O'Brien's Market
Miriam Olsen
Ernest & Susan Ott*
Reuben & Teresa Peterson
Butch & Sue Pirrone
Marion Potter-Ingles & Bart Ingles
Jeff & Barbara Quinn
Carl & Mary Lou Rice
Donna Robinson
Dr. James Robinson & Ms. Kathy Kohrman*
Larry & Judy Robinson
Dr. Jerome & Corrine Robson*
Joaquin & Myrna Rose
Bud & Ann Saalwaechter
John & Marge Scheuber
Bill & Dr. Niamh Seavy
Jim & Peggy Shiovitz
Judith Simms
Stanislaus Food Products
Dick & Patty Stevens
Gary & Ann Stone
Ronald V. "Bud" & Patricia J. Stone
Storer Family
Joe & Ann Swain
T & M Farms
Suzanne S. Tubman
Bruce & Grace Valentine
Ann M. Veneman
Babette Nunes Wagner & Gary Wagner MD*
Phyllis Walden
Gary & Barbara West
Linda G. West*
Matthew & Sandra Weston-Dawkes
Gary & Helen Wick
PARTNER'S CIRCLE ($1,200+)
Hytham Abou Youssef & Marifel Magsino
Cynthia & John Alba
Dr. R. J. Moriconi & Mr. Tony Alonzo
Steven Anderson & Beth Nagle
Thomas Anderson
Ron & Sherry Angin
Angelica J. Anguiano Esq
George & Marie Bairey*
Margaret J. Barker*
Victor & Marisela Barraza
Betty Beard
Allen & Carol Beebe
The Begouns
Bryan Bell
Gary & Helen Bell
Dave & Kathy Benn
Pam Berg
Joyce Bienvenu*
Jean-Charles Boisset & Gina Gallo
George & Anna Boodrookas
Kirstie Boyett & Alan Zacharias
Braden Farms
Anne & George Britton*
David & Cheryl Brown
Tony Bruno
Glenda Brush
Clifton & Sherri Butler
Mary Byers
Tim & Suzanne Byrd
California State University, Stanislaus
Steven Campbell
Joan Cardoza
Lorraine Cardoza
Mike & Kimberly Caskey
10
Champion Industrial Contractors Inc.
Kevin & Melanie Chiesa
Nathaniel & Rachel Clopton
Corie Coleman
Tom & Laurie Conradson
Christine Corning
Cyndi Czop
Darren & Kathryn Davis
In Memory of Matthew E. Davis
Charles & Karyn Dawson
Ted & Janet Dickason
Ron & Lynn Dickerson
The Patrick & Lori Dodd Family
William & Lori Doyle
Karlene Duckart*
Jim & Patty Duval
John & Karen Dyrseth
Jim & Roni Edgmon
Ken & Stacey Elving
Frank & Sharon Farmer
Craig & Debbie Felix
Bob & Carole Fernandes
Carol Berberian & Philip Fincher*
Dr. & Mrs. Richard Fisher
Armando & Amber Flores
Janelle Foster
Paul & Margaret Friedrich
Sylvia F. Fuller
Leesa & Mitchell Gagos
Nancey Gagos*
Kristin Galloway & Family
Lynette Gayles
Alison Morr Gemperle & Stephen
Gemperle
Larry Gerber
Gianelli | Friedman | Jeffries
David & Maureen Gianelli
Pam & Steve Gifford
Rob & Jan Gilbert
Janelle Gray
Stacey Green
Byron & Jane Gregerson
Fritz & Phyllis Grupe
Marty & Kay Grynbaum
Rick & Janet Haak
Bob & Jan Hagopian
Kathy Hansen
Harry's Affairs - Broumas Family
Pam Hayes
Jack Heinsius & Christine Olson
Dennis & Vicky Hermreck
John & Mary Ellen Hertle
Vickie Higginbotham
Dr. Joseph L. Higgins, Jr.
Chad & Mark Hilligus-Powell
Douglas R. Hilson & Manuel M. Costa
Linda Hischier
Ronald Hoffmann Morris Nursery
Dr. Richard Holihan
Charles J. Hranac
Intrinsic Elements - Susie Fagundes & Michelle VanArtsdalen
John & Edith Jacinto
Bill & Nancy Jackson
Cathy Jennison
Mark & Mary Ann Jensen
Jim & Linda Johnson
J. Michael & Susie Keckler
Richard A. Kendrick, MD
Jack & Wendy Kennedy
George King & Nancy Snodgrass
Jim & Cathy Kolsky
Nick & Linda Konner
John & April Kruse
Peter & Kathleen Lai
Dennis & Libbie Lanigan
John & Faith Lawder
Travis & Tara Lee
Robert & Susan Levy
Frank & Elizabeth Liberini
Terry & Kate Lindberg
Robert & Suzanne Longstreth
Leonard & Grace Lovalvo
Sharon Lovalvo
Janice Lucero
Dr. James & Ingrid MacMillan
Dave & Sally Mantooth*
Jeremy & Taya Matthews
Bill Mattos
Mercy Maya & Ruben Haro
Tony & Gail McBride*
Tim & Elaine McConnell
William & Barbara McDermott
James & Nannette McKay
Janet McMahon
George Mesrobian
William & Marilyn Michael
The Middleton Family
Steve & Debbie Mitchell
Miyamoto Farms
Christin Moffitt
Don & Gloria Monaco
Dick & Jeanine Monteith
Jorene M. Moratto & Sharon J. Tereshka
Carl & Brenda Morris
Rose & Steven Morrow
Pat & Carol Mulrooney
Marshal Musselman
Bill & Lorelee Nichols
Tom & Peggy O'Donnell
Orion Promotional Group
Dr. Harvey & Manon Palitz
Steve & Pam Pallios*
In Memory of James Robert
"Moose" Parsons
Bill & Cathie Peck
Steven Perry & Ann Marie Truscello
Harry T. Phillips
John & Cheri Phillips
Donna Pierce
Brad & Anna Pagonis-Pitts
Dr. Jon & Lynn Pont
Phillip & Melina Prull
Dr. Michael & Michaela Purnell
David Quinonez & Yolanda Meraz
Robert & Carol Radke
Tim & Peggy Ragsdale
Matt & Rose Marie Reavill
Jeff & Sheila Redoutey
Randy & Lori-Cae Reece
Jim & Chris Reed
Regional Hand Center
Dr. Benjamin & Mrs. Darlyn Remington
Catherine Rhee & Jill Braaten
Donald & Donna Riley
Mike & Lisa Ringer
Carlos P. Rivas, Sr &
Esteban Luis Rivas
Carlos & Carla Rivera
Ivan Rizo & Liana Ramos
Pam, Dave, & Jill Robert
William & Christine Roberts
Mariphil Romanow-Cole
Kim & David Rose
Rossini Menswear & Formalwear
Marylou Rousseau
Cecil & Nancy Russell
Ed & Mary Sai
Sergei Samborski & Diana Loomis
John & Mary Ann Sanders
Robert A. Saunders*
Marsha Savage
Philip & Therese Schmidt
Delsie Schrimp
Brant & Hannah Scott
Pamela Shelton-Allen, State Farm Insurance
Marie S. Silveira
Matt & Claudia Sinclair
Thomas & Val Smart
Teresa Smith
Sodhi Law Group
Tom & Denise Solomon
Karen Somers & Carolyn Ward
Todd & Cheryl Stevens
Alexis Stirling & Rosemary Odell
Rex & Valerie Sutter
Ridge & Mary Ann Sutter
Jeff & Renee Swank
Swatman Orthodontics -
Dr. Matt Swatman
Joan Theaker
Andrew & Betsy Timbie
Patti Torrens & Jim Ladd
Liz Trauring
Aaron Valencia & Gloria Soriano
Tom & Grace Van Groningen*
Barbara Van Overbeek
Tom & Diane VanderVeen
Burt & Polly Vasche*
Peter Vella
Chick & Lynda Venturini
Nancy Von Gunten
Marsha Waggoner
Hans & Carla Wagner
Jean Walker Lowell
Steve & Jennifer Ward
Austin & Jayne Waters
The Richard Waycott Family
Jim Weaver & Shannon
Gilbert-Weaver
Ella Webb & Shelley Dameron
Call
TICKETS: (209) 338-2100 | GALLOARTS.ORG JOIN CENTER CIRCLES BY UPGRADING TODAY. Call Kristen Kenyon at (209) 338-5032 or email kkenyon@galloarts.org
Kristen Kenyon at (209) 338-5032 or email kkenyon@galloarts.org. JOIN CENTER CIRCLES BY UPGRADING TODAY.
Tom & Susie Wenstrup
Mark & Laura Wharff*
Dr. Spencer & Nathan Whatcott
David & Cindy White
Ken White & Robin Johnson
Reagan & Sherry Wilson
Susan Windemuth & Tom Holliday
Henry & Susan Winters
Terry & Christen Withrow*
Winton-Ireland, Strom & Green
Insurance Agency
Howard & Debbie Wright
Dr. Timothy & Caren Yao
Capt. Kevin E. Young
Lynn & Sue Zwahlen
Anonymous (4)
*Charter Donors
CORPORATE SPONSORS
2023/24 PREMIER PARTNER
Doctors Medical Center
2023/24 SEASON SPONSORS
Boyett Petroleum
Kaiser Permanente
Mercedes-Benz of Modesto
University of California, Merced
Silva Injury Law, Inc.
City of Modesto
The Save Mart Companies
Visit Modesto
U.S. Bank
Beard Land & Investment Co.
Oak Valley Community Bank
Tio Francisco
Hilmar Cheese Company
DoubleTree by Hilton Modesto
Modesto Subaru
Yogurt Mill
McDonald's
The Graspointner Family
Reed Family Companies
The Macdonald Group
Paradigm Construction
Vintage Car Wash
Ceres Pipe & Metal
Downtown Modesto Partnership
INDIVIDUAL SPONSORS
2023/24 SEASON SPONSORS
Katy & Ken Menges
Chris Johnson & Ed Nelson
Dawn Cunningham & Philip Trompetter
Bruce & Grace Valentine
Law Offices of Gary C. Nelson
Jeff Gaudio & Karen Freeborn
CORPORATE PATRONS
As of July 15, 2023
The Mayol Family & Team PSC
Daniel Del Real – Del Real Group
Stanislaus Food Products
The Graspointner Family
Braden Farms
Gianelli | Friedman | Jeffries
Sodhi Law Group
Winton-Ireland, Strom & Green Insurance Agency
Mistlin Honda
ARTS EDUCATION
As of July 15, 2023
$25,000+
Alfred Matthews
California Arts Council
Education Foundation of Stanislaus County
U.S. Bank Foundation
Anonymous (1)
$10,000+
Modesto Subaru
Porges Family Foundation Fund
The Make Dreams Real Foundation
$5,000+
Kaiser Permanente
Silva Injury Law, Inc.
Anonymous (1)
$2,500+
Beard Land & Investment Co.
Ella Webb & Shelley Dameron
$1,000+
Enterprise Holdings Foundation
Cathy Jennison
Carl A and Margaret A Johnson Family Foundation
Modesto Rotary Club Foundation
Modesto Sunrise Rotary
Anonymous (1)
FOUNDATION GIVING
Bob and Marie Gallo Foundation
California Arts Council
Costa Family Foundation
National Endowment for the Arts
Stanislaus Community Foundation
The Ernest Gallo Foundation
The Julio R. Gallo Foundation
Porges Family Foundation Fund
U.S. Bank Foundation
Every effort has been made to ensure our list of supporters is accurate. It is possible that a name may have been misspelled or omitted. If so, please accept our sincere apology and kindly notify our Development Department at (209) 338-5013 or by email at friends@galloarts.org, so that we may make the appropriate change to our records.
12 WOULD YOU LIKE TO SEE YOUR NAME ON THIS LIST? GO TO GALLOARTS.ORG/SUPPORTUS 12
For over 30 years, Valley Comfort has been a family owned residence that has helped hundreds of families care for their loved ones. Their attention to detail and hands-on approach sets them apart as they take great pride in making sure each resident is happy and comfortable.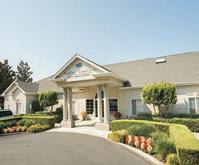 TICKETS: (209) 338-2100 | GALLOARTS.ORG The
of Home 2809 Lou Ann Dr., Modes e at ValleyComfor tInc.com | Lic #507001176 24-hour Staffing • Homemade Meals • Daily Activities and Live Enter tainment Daily Shower s and Housekeeping • Large en-suite Bedrooms & More Call us at (209) 544-8676 to schedule a tour today !
to access our website
Feeling
Scan
14 14 OFFICIAL 23/24 SEASON OPENER! JAZZ AT LINCOLN CENTER ORCHESTRA WITH WYNTON MARSALIS SATURDAY, SEPTEMBER 30, 2023, 7:30 PM TICKETS: $59/79/99/119/129 LIMITED AVAILABILTY! PREMIER PARTNER: PRESENTED BY: WATCH A VIDEO
The Jazz at Lincoln Center Orchestra, led by Wynton Marsalis, is comprised of 15 of the finest soloists, ensemble players, and arrangers in jazz music today, and the Gallo Center is honored to designate this prestigious organization as our official 23/24 season opening performance.
The mission of JLCO is to entertain, enrich and expand a global community for jazz through performance, education, and advocacy. They believe jazz is a metaphor for Democracy. Because jazz is improvisational, it celebrates personal freedom and encourages individual expression. Because jazz is swinging, it dedicates that freedom to finding and maintaining common ground with others. Because jazz is rooted in the blues, it inspires us all to face adversity with persistent optimism.
TICKETS: (209) 338-2100 | GALLOARTS.ORG
YOUR S U PP OR T M ATTE RS !
Join our donor family today! The Gallo Center for the Arts o ers a wide range of benefits to enhance your experience of live performing arts presented here in our community. And our donors help the Gallo Center continue our important work including arts education for local students and presenting diverse and innovative programming throughout the season.
Memberships begin at $75 per year
Memberships begin at $1 , 200 per year.
All the ways you can give are detailed at www.galloarts.org/supportus. Gallo Center for the
A 5 0 1 (C)(3) NON-PROFI T OR GA NI Z ATIO N
a r t s
MEET THE NEW DIRECTORS & TRUSTEES OF THE GALLO CENTER!

It is the Gallo Center for the Arts' privilege to announce that these distinguished community members have accepted leadership roles on our Board of Directors and Board of Trustees. Thank you for joining us in our mission to illuminate, educate and entertain!
BOARD OF DIRECTORS
BOARD OF TRUSTEES
18
BRANT SCOTT Vice President Controller, E. & J. Gallo Winery
ANN M. VENEMAN Former Executive Director, UNICEF Former U.S. Secretary of Agriculture
GEOFF WONG Senior Director, Treasury, AP & AR, E.& J. Gallo Winery
TODD AARONSON Chief Executive Officer, Visit Modesto
FALLON FERRIS Equity & Intervention Specialist, Modesto City Schools
KATHRYN DAVIS President & Chief Executive Officer, Valley First Credit Union
JAY KRISHNASWAMY Chief Executive Officer, Doctors Medical Center
BILL NUNES JR. Senior Vice President, Marketing, Oak Valley Community Bank
KEVIN LUTTENEGGER Chief Financial Officer, G3 Enterprises
GINO PATRIZIO Chief Executive Officer, Sutter Health Memorial Medical Center of Modesto
MICHAEL JOE SILVA Silva Injury Law, Inc
AARON VALENCIA President, Royal Equity Investments Owner, Modesto Silos
COLLEEN F. VAN EGMOND Managing Partner & Chief Financial Officer, Swingle, Van Egmond & Heitlinger
18
MEMORIES ARE MADE OF THIS
When legendary singer Tony Bennett died on July 21, 2023, a floodgate of fond memories poured out around the world—and right here in Modesto, too. A Gallo Center social media post about his passing generated hundreds of responses, including from numerous patrons who had seen him perform at the Center on September 29, 2007.
Bennett was among the major stars who helped launch the Gallo Center for the Arts in its opening week. During his performance, Bennett lauded the impressive acoustics in the Mary Stuart Rogers Theater, and made his point by placing his hand-held microphone down on the stage. Then he continued speaking and singing without amplification.
Every word Mr. Bennett uttered was heard all the way to the back of the theater. "They don't build buildings like this anymore," he told the enthralled, capacity audience. Among those in attendance was Gallo Center trustee Chris Murphy and his wife Rebecca.
"He worked the room like it was a small club in New York City," recalls a still-awed Murphy, the publisher of Modesto View.
"Classy Bennett Shines Bright at Gallo" headlined The Modesto Bee's subsequent review. Critic Marijke Rowland observed that his style of "infectious cool and sheer joy…came through loud, clear and strong."
Rowland went on to quote Bennett as saying, "Keep this theater and support it. Believe me when I tell you, you'll see the most beautiful artists and performers come through here."
How wonderful that it started with you, Mr. Bennett. Thanks for everything.
TICKETS: (209) 338-2100 | GALLOARTS.ORG
Photographs accompanying this story courtesy of Chris
Chris & Rebecca Murphy greet Bennett following his performance.
Murphy.
Accompanied by a jazz quartet, Bennett wowed the Gallo Center audience.
Tony Bennett meets principal Gallo Center founder Marie Gallo backstage.
COMING SOON
BOARD OF DIRECTORS
CHRISTINA GOMEZ, CHAIR OF THE BOARD
MARIE D. GALLO, PRESIDENT EMERITA†
ALEX MARI, M.D., IMMEDIATE PAST CHAIR
GINGER JOHNSON, CHAIR ELECT
ANNIE BENISCH
MEL BRADLEY
SARAH GROVER
CHAD HILLIGUS
MICHAEL KRAUSNICK
MICHELLE LEWIS
KATY MENGES
JUAN SÁNCHEZ MUÑOZ, PH.D.
DUNCAN RENO
TINA ROCHA
JUNE ROGERS
BRANT SCOTT
STEPHANIE GALLO TYLER
ANN M. VENEMAN
GEOFF WONG
NICOLE LARSON, SCF NEXTGEN FELLOW
BOARD OF TRUSTEES
TODD AARONSON
ANGELICA ANGUIANO
VICTOR BARRAZA
ELLIOT BEGOUN
LORRAINE CARDOZA
CLIFFORD COOPER
ISMAEL COVARRUBIAS
KATHRYN DAVIS
DANIEL DEL REAL
PAUL MICHAEL EGER
ROBERT FANTAZIA
FALLON FERRIS
ROBERT FORES
JULIAN GALLO
RYAN ROTH GALLO
DIANE GILBERT
EMMA GROVER
SABRINA HIGH
DOUG HIGHIET
LINDA HISCHIER
RONALD HOFFMANN
JOSE IBARRA
JOHN JACINTO
JAIME JIMENEZ
BRIAN KLINE
JAY KRISHNASWAMY
DANIELLE LAU
KEVIN LUTTENEGGER
VIRGINIA MADUENO
ROBERTO MARTINEZ
TRENT MAYOL
YOLANDA MERAZ
CHRIS MURPHY
SHARILYN NELSON
BILL NUNES JR.
RICHARD OGLE, PH.D.
GINO PATRIZIO
ROSE MARIE REAVILL
JEFFREY REED
CATHERINE RHEE
SUSAN RICH
CHRISTINE ROBERTS
JOHN SCHNEIDER
MICHAEL JOE SILVA
KT STAACK
KATE TROMPETTER
PHILIP TROMPETTER, PH.D.
AARON VALENCIA
COLLEEN F. VAN EGMOND
DOUG VILAS
FOUNDING TRUSTEES
IRENE ANGELO†
LILLY BANISADRE
CARL BOYETT†
JOAN CARDOZA
SHEILA CARROLL
SUZANNE CASAZZA
PAUL DRAPER
RON EMERZIAN
ANN ENDSLEY
KENNI FRIEDMAN
LOUIS FRIEDMAN
DIANNE GAGOS
BARRY HIGHIET†
RANDY JALLI
CHRIS JOHNSON
GRACE LIEBERMAN†
ROY LEVIN, M.D.
ALEXANDRA LOEW
BILL MATTOS
TONY MISTLIN†
KATE NYEGAARD
RUTHANN OLSEN
JEANNE PERRY
JOHN C. PFEFFER, M.D.
NORM PORGES
CHRIS REED
JAMES REED
SUE ELLEN RITCHEY
DELSIE SCHRIMP
FRED A. SILVA
RAY SIMON
DELMAR R. TONGE, M.D.†
TOM VAN GRONINGEN, PH.D.
CAROL WHITESIDE†
JEREMIAH WILLIAMS
ALICE YIP
† IN MEMORIAM
Designed by Never Boring | neverboring.com
The Gallo Center for the Arts is a unique public/private partnership. Construction was funded jointly by the County of Stanislaus, which owns the facility, and contributions from more than 4,000 individuals and businesses given to a nonprofit 501(c)(3) organization which today operates the Center.
OCTOBER 2023 5 GET THE LED OUT 6 FELIPE ESPARZA 7 DREW LYNCH 13-14 MODESTO SYMPHONY ORCHESTRA – TCHAIKOVSKY'S PIANO CONCERTO NO. 1 13&15 OPERA MODESTODIE FLEDERMAUS BY JOHANN STRAUSS 17 ZZ TOP 18 LUPITA INFANTE 19 CHEAP TRICK 20-21 CENTRAL WEST BALLET –FRANKENSTEIN 21 TERRY FATOR 25 PARSONS DANCE 26 STRAIGHT NO CHASER 27-29 MURDER ON THE ORIENT EXPRESS - GALLO CENTER REPERTORY COMPANY 28 COUNTESS LUANN DE LESSEPS
Non-Profit Org. U.S. Postage PAID Permit No. 1461 Merced, CA FOLLOW US! Central Valley Center for the Arts, Inc. 1000 I Street Modesto, CA 95354 (209) 338-2100 | GalloArts.org Gallo Center for the a r t s HealthCare is Better Together. Watch our story. Scan the QR code or visit DMC-Modesto.com