PROTECTING YOUR REPUTATION AND YOUR BOTTOM LINE. Hitachi Construction Machinery Americas Inc.
Our
A thousand factors impact your bottom line every day. Some in your control, some well beyond it. thing you have the power to choose is who you work with. job is to keep you moving forward. Our machines are engineered with a "get it done" mentality and our After Sales Solutions are designed to keep you up and running. tougher your job gets, the easier it is to see we're here when you need us most.
The
Explore the latest innovations like the new ZX210LC-6 high performance construction excavator. ® Helping you optimize ROI on your construction equipment SEPTEMBER 2022
One
PROTECTING YOUR REPUTATION AND YOUR BOTTOM LINE. Hitachi Construction Machinery Americas Inc.
A thousand factors impact your bottom line every day. Some in your control, some well beyond it. One thing you have the power to choose is who you work with. Our job is to keep you moving forward. Our machines are engineered with a "get it done" mentality and our After Sales Solutions are designed to keep you up and running. The tougher your job gets, the easier it is to see we're here when you need us most. Explore the latest innovations like the new ZX210LC-6 high performance construction excavator.
® Helping you optimize ROI on your construction equipment SEPTEMBER 2022 #1 Market Leaders UNDERGROUND UTILITIES Mapping and other technology improves worksite safety ATTACHMENTS Optimizedemolitionremoteequipmentefficiency Earthmoving Trends : Increasing Excavator Fuel Efficiency DO THE BEST WORK WITH THE CONTRACTORS' TOP NEW PRODUCTS ELEVATING SAFETY INTERNATIONAL POWERED ACCESS FEDERATION Fall 2022 An AC Business Media Supplement, 2022 CAN WE FALLS?ERADICATE  Page 8 Experts discuss whether powered access can eliminate this type of work at height accident. IPAF READ BONUS ISSUE OF SAFETYELEVATINGIPAFHERE
Clients don't care about the rising cost of fuel, operator shortages or weather delays. They depend on you to get the job done right—on time and on budget. You need equipment you can count on to deliver. EVERY DAY YOU DIG DEEP TO GET THE JOB DONE. MAKE SURE YOUR EQUIPMENT IS READY TO DO THE SAME. CHOOSE DELO® . Chevron Delo engine oils are formulated with advanced technology to protect engine and oil life in the most extreme conditions. Our line of heavy-duty diesel engine oils provides options to meet the unique needs of your fleet. Whether you're looking for longer engine life, increased DPF service life, extended drain intervals or improved fuel economy, there's a Delo oil that's right for your business. Find the Delo oil that's right for your fleet at choosedelo.com © 2022 Chevron. All rights reserved. All trademarks are property of Chevron Intellectual Property LLC or their respective owners.
TECHNOLOGY PRODUCTS Sensors,
TECHNOLOGY
WORKSITE EQUIPMENT Generators, welders,
PREMIUM CONTENT eqtoday.co/9pd73s DIGGING DEEPER PODCAST eqtoday.co/s7sfkm VIDEO NETWORK eqtoday.co/k2p285
BREAKING GROUND Introducing Winners of Newly Revamped Top Products Award
EARTHMOVING TRENDS
This Ohio Design-Builder Relies on Construction ERP for Double Digit Growth Marous Brothers Construction wins repeat business by delivering as promised thanks to a tech stack that includes solutions from Sage, Trimble, Oracle and others.
To help excavator owners and operators lower their fuel usage, manufacturers are offering a variety of innovative features.
Solar Panels Ensure Financial Windfall, Maturation of Mobile Solar Light Tower Technology Solar panels and batteries removed the largest operating cost and manpower needs associated with using mobile light towers.
jobsite
WEB EXCLUSIVES
The September issue of Equipment Today features 51 top new construction products that received glowing nominations.
SAFETY & COMPLIANCE
Weighing Your Mini Options: Selecting the Right Mini Excavator for Your Business As technology and engineering improve, these machines offer greater productivity and ROI for businesses of all sizes.
PROFIT MATTERS
SAFETY & COMPLIANCE
How to Know What Non-Destructive Testing Techniques to Use and When During In-Service Bridge Inspections Visual inspections and non-destructive testing (NDT) tools are both key to ensuring bridge safety during routine inspections.
EARTHMOVING TRENDS
FLEET MANAGEMENT Take on Any Task: Demolition Attachment Guide to Optimize Efficiency From planers and descalers to rock drills, demolition robots can be truly multipurpose machines.
4032 FEATURES DEPARTMENTS 12 38 ©MiaStendal – stock.adobe.com COVER STORY 2022 Awards Winners: Contractors' Top New Products Choose
equipment
make
46302634374147
Vol. 58 No. 9. Published and copyrighted 2022 by AC Business Media Equipment Today makes every effort to report manufacturers' product news accurately, but is not responsible for validity of news claims. All rights reserved. No part of this publication may be reproduced or transmitted in any form or by any means, electronic or mechanical, including photocopy, recording or any information storage or retrieval system, without written permission from the publisher. SUBSCRIPTION POLICY: Individual subscriptions are available without charge in the U.S. and Canada to management, engineering, supervisory, equipment maintenance and other personnel who have buying influence in the construction equipment industry. Subscribe online at www.ForConstructionPros. com. Publisher reserves the right to reject non-qualified subscribers. One year subscription to non-qualified individuals: U.S. $50; Canada/Mexico $70; all other countries $100 (payable in U.S. funds, drawn on U.S. bank). Single copies available (prepaid only) $10.00 each (U.S., Canada & Mexico), $15.00 each (International). For change of address or subscription information call (847) 559-7598 or fax (847) 291-4816. Equipment Today (USPS 369-290, ISSN 0891-141X) is published is published 12x with issues of January, February, March, April, May, June, July, August, September, October, November and December by AC Business Media, 201 N. Main Street, 5th Fl., Fort Atkinson, WI 53538. Periodicals postage paid at Fort Atkinson, WI, and additional entry offices. POSTMASTER: Please send change of address to Equipment Today, PO Box 3605, Northbrook, IL 60065-3605. Printed in the USA. Canada Post PM40612608. Return Undeliverable Canadian Addresses to: Equipment Today, PO Box 25542, London, ON N6C 6B2.
September New Product Launches Crawler excavators, cranes and telehandlers are among the new products in this month's issue.
FLEET MANAGEMENT Selecting and Operating the Right Forklift for Your Jobsite Consider forklift capacity, dimension and functional capabilities when selecting forklifts for a construction worksite.
Improve Cross-Team Construction In
the 2022 Contractors' Top New Products.
44428650 PRODUCT
THE GAP 5
Overcome the Unpredictability of Fuel Prices
RUNNING THE BUSINESS Max Cash From Your Operation Columnist Garry Bartecki advises readers that cash is king, but more cash is even better.
New Technologies Improve Underground Utility Safety Eight damage prevention applications drive practical success and increase safety in underground utility construction.
BRIDGING Ways to order to outpace competitors, construction businesses need to turn to new technologies to close skills gaps and manage projects. ROUNDUPS equipment to help contractors and construction companies manage their fleets and employees. workwear and more for the up-to-date construction jobsite. remote asset technology and software for a connected project site. the best to the most efficient from
EQUIPMENT INTRODUCTIONS
4 EQUIPMENT TODAY | September 2022 www.ForConstructionPros.com Contents September 2022 forconstructionpros.com/equipment
FLEET MANAGEMENT New
construction
©2022 CNH Industrial America LLC. All rights reserved. CASE is a trademark registered in the United States and many other countries, owned by or licensed to CNH Industrial N.V., its subsidiaries or affiliates.
The new
an
POWER STRENGTHIS
comes standard
lift/bucket
hydraulic power to handle heavy-duty attachments, outstanding rated
CASE
features. Experience peak performance
capacity (ROC) and greater connectivity. With you
helm, you'll perform like a rock star on every jobsite. Dig in at CaseCE.com/TV620B
THE STRONGEST* IS THE CASE TV620B fully-loaded TV620B with industry-leading package of with best-in-class breakout auxiliary operating at its
force, impressive
met at a manufacturer's product launch gushed about how clean and strategic the initial execution of IRONPROS was. It is not every day you receive a lavish compliment from one of the big gest construction equipment companies around, so we blushed and accepted it. Targeted to the desired audience, well-stocked with immediately useful, accurate specifications, and available to use now: IRONPROS. In the meantime, I hope our read ers find the products they seek to best support their fleets among the 2022 Contractors' Top Products Awards in this issue, from compact excavators to cranes to portable compressors. Have a great start to fall, whether you are prepping overwinter storage for equipment, put ting the garden to bed, or both of these autumnal activities. Until October. ET
Erica Floyd Editor-in-Chief Equipment efloyd@ACBusinessmedia.comToday
TodayDidreaders!youknow that most manufacturers of construction equipment, technology and workwear can access their own pro files on our newly launched IRONPROS showroom and product database? If you are a manufactur er reading this and have not yet claimed your free IRONPROS profile to make updates to products, I recommend that you do so now.IRONPROS offers a showroom experience, a veritable combination of Edmunds and CNET, but for construction equipment and products. Contractors can have fun and explore equipment to buy on IRONPROS. Trade journalists can use it for product research. If you have cre ated an IRONPROS profile already, get used to seeing product specs, images and even 3D video as part of your IRONPROS experience. If you are a manufacturer, you can enroll in an IRONPROS profile subscription service and receive the follow ing benefits: ˜ Content building like product walkthroughs, premium video and specification updates ˜ Lead nurturing and generation ˜ Press release distribution and integration, connections with buyers, profile traffic statistics and management dashboards behind the scenes
LIST RENTAL Sr. Account Manager Bart Piccirillo, Data Axle 402-836-2768 | bart.piccirillo@data-axle.com
6 EQUIPMENT TODAY | September 2022 www.forconstructionpros.com/equipment BREAKING GROUND | By Erica Floyd, Editor-in-Chief Equipment Today E @EquipmentToday D @EquipmentToday C @equipment-today-magazine-official Q @equipmenttoday Editor-in-ChiefEDITORIAL Erica efloyd@acbusinessmedia.comFloyd Managing Editor Gigi gwood@acbusinessmedia.comWood Technology Editor Charles crathmann@acbusinessmedia.comRathmann AudienceAUDIENCEDevelopment Manager Angela Franks SeniorPRODUCTIONProduction Manger Cindy crusch@acbusinessmedia.comRusch Art Director Dave Haglund BrandADVERTISING/SALESDirector Sean sdunphy@acbusinessmedia.comDunphy Sales Representative Nikki nlawson@acbusinessmedia.comLawson Sales Representative Kris kflitcroft@acbusinessmedia.comFlitcroft Sales Representative Tadashi tsoma@acbusinessmedia.comSoma Sales Representative Kristin kpride@acbusinessmedia.comPride AC BUSINESS MEDIA Chief Executive Officer Ron Spink Chief Financial Officer JoAnn Breuchel Chief Revenue Officer Amy Schwandt Chief Digital Officer Kris Heineman VP, Audience Development Ronda Hughes VP, Operations & IT Nick Raether Content Director Marina Mayer GM, Online & Marketing Services Bethany Chambers Content Director, Marketing Services Jess Lombardo Director, Demand Generation & Education Jim Bagan Director, Enterprise Sales Kay Ross-Baker CIRCULATION & SUBSCRIPTIONS PO Box 3605 Northbrook, IL 60065-3605, Phone: (877) 201-3915 Fax: circ.EquipmentToday@omeda.com(847)-291-4816
All this Equipmentsaid,Today
REPRINTS & LICENSING Sales Representative Greg Schulz 920-542-1239 gschulz@ACBusinessMedia.com
In the coming months, Equipment Today magazine products will pull from manufacturer profiles on IRONPROS
othermanufacturerscontractors,andEquipment
The fast-paced construction industry is always changing, and this publication needs to evolve with it. IRONPROS will help. Aside from providing Equipment Today magazine with a pow erful product database from which to pull equipment specs and deeper information, IRONPROS will become an integral part of this magazine over the next year. Annual product guides, like Equipment Today's Annual Showcase, Excavator Guide and Skid Steer Guide, will pull product information directly from the IRONPROS database to showcase in these pages. Similarly, products with Bl.ink QR codes, which readers can find sprin kled throughout the magazine now, will link directly to the product on IRONPROS.com in the coming months. This link ing process will enhance and enrich the way Equipment Today readers experience the magazine's product roundups from a mobile device.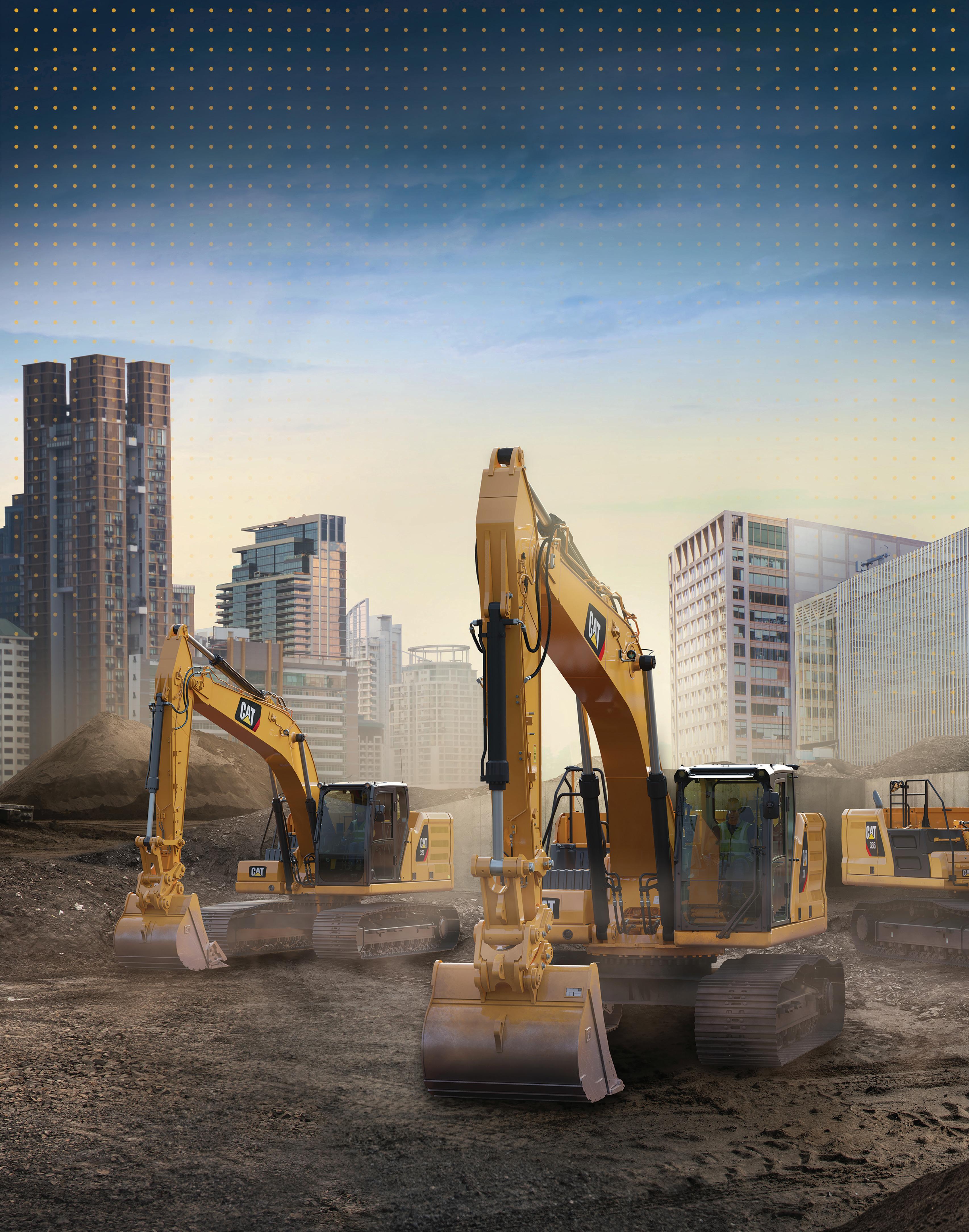 finestjustEquipmentForConstructionPros.com/andwillremainthat–featuresoftheequipmentoftodayandwell-honed,researchedcoverageofthemostpressingissuesattopofmindforcontractorsandconstructioncompanies.WhileEquipmentTodayandForConstructionPros.com/Equipmentintendtomaketheirreadersbetterprofessionals,IRONPROSaimstomakeitsusersbetterbuyers.IRONPROSwillhousetheproductinformationinitsever-sharpeningandexpandingdatabaseandconsumerexperiencecenter.Thiswebsiteissosharpandwell-executedthatseveralPRcontactsIrecently
Published and copyrighted 2022 by AC Business Media Equipment Today makes every effort to report manufacturers' product news accurately, but is not responsible for validity of news claims. All rights reserved. No part of this publication may be reproduced or transmitted in any form or by any means, electronic or mechanical, including photocopy, recording or any information storage or retrieval system, without written permission from the publisher.
Introducing IRONPROS
G reetings, fleet man agers,
SUBSCRIPTION POLICY: Individual subscriptions are available without charge in the U.S. and Canada to management, engineering, supervisory, equipment maintenance and other personnel who have buying influence in the construction equipment industry. Subscribe online at www.ForConstructionPros.com. Publisher reserves the right to reject non-qualified subscribers. One year subscription to non-qualified individuals: U.S. $50; Canada/Mexico $70; all other countries $100 (payable in U.S. funds, drawn on U.S. bank). Single copies available (prepaid only) $10.00 each (U.S., Canada & Mexico), $15.00 each (International). For change of address or subscription information call (847) 559-7598 or fax (847) 291-4816. Equipment Today (USPS 369-290, ISSN 0891-141X) is published is published 12x with issues of January, February, March, April, May, June, July, August, September, October, November and December by AC Business Media, 201 N. Main Street, 5th Fl., Fort Atkinson, WI 53538. Periodicals postage paid at Fort Atkinson, WI, and additional entry offices. POSTMASTER: Please send change of address to Equipment Today PO Box 3605, Northbrook, IL 60065-3605. Printed in the USA. Canada Post PM40612608. Return Undeliverable Canadian Addresses to: Equipment Today PO Box 25542, London, ON N6C 6B2. ® Published by AC Business Media 201 N. Main Street, Fort Atkinson, WI 53538 (800) www.IronPros.comwww.ForConstructionPros.com/equipmentwww.ACBusinessMedia.com538-5544
© 2022 Caterpillar. All Rights Reserved. CAT, CATERPILLAR, LET'S DO THE WORK, their respective logos, "Caterpillar Corporate Yellow", the "Power Edge" and Cat "Modern Hex" trade dress as well as corporate and product identity used herein, are trademarks of Caterpillar and may not be used without permission.
•
MAKE
•
NEXT GENERATION CAT® EXCAVATORS Size up your job needs and cost targets, then choose exactly what you need from our line of Next Generation Cat® Excavators. The next generation lineup delivers dependable uptime at the lowest cost per hour. Cat excavators give you first-pass accuracy with the industry's highest level of standard technology. Cabs include more productive features an adjustable seat, rearview camera, touchscreen monitor and outstanding visibility. Synchronized, extended intervals and grouped filter locations save you time and money. Get the details on the entire lineup at Cat.com/ExcavatorChoices or talk to your Cat dealer. PROFITSGROWCHOICEYOURYOUR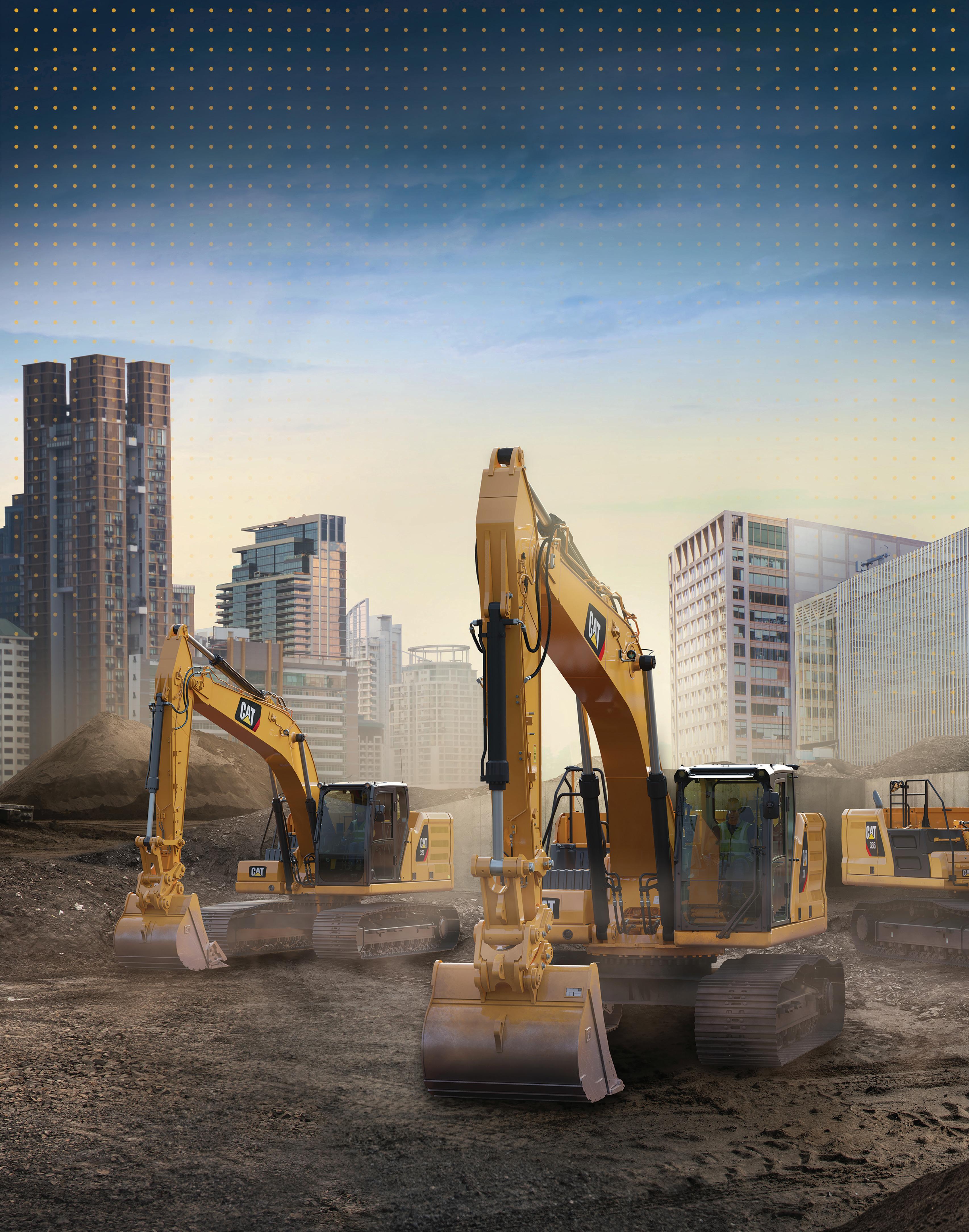 •
•
"These new Grove cranes deliver a level of performance that was not previously thought possible from cranes in this class, and we can't wait to get the first orders to our customers," said Andreas Cremer, vice president product management mobile cranes. "It was wonderful to finally be able to welcome so many valued customers and friends back to Wilhelmshaven, show them these exciting new cranes and hear such positive feedback – especially when our Voice of the Customer program plays such an important role in how we design our cranes."
8 EQUIPMENT TODAY | September 2022 www.ForConstructionPros.com
BIG JOE PTT60 PEDESTRIAN TOW TRACTOR
The Big Joe PTT60 pedestrian tow tractor features electronic power steering to put 6,000 lbs. of con trol towing capacity in the palm of your hand. Its compact size maneuvers through aisles or around machinery and represents a safe option for congested areas where people are working when compared to ride-on machines. The PTT60 has an onboard lithium power supply and integrated 120V AC opportu nity charger. An optional 240V external charger is available to support longer duty cycles. This machine is equipped with a hydraulically powered hitch that comes complete with a standard pin style connector with both custom and optional hitch tools available to support the needs of most users. Standard features include an hour meter, key switch, dual butterfly controls for infinitely variable speed control and horn. "These new purpose-built lithium machines couldn't be better timed to meet the needs of our custom ers", said Bill Pedriana, chief marketing officer of Big Joe. "Across the board we see continuing trends in material handling to move from human power to elec tric, walkies to riders and riders to autonomous machines. These compact machines with all their capability stand as great examples of how new technologies can help us create new form factors that help empower workers and drive operational efficiency for all sorts of operations both big and small." Read More https://eqtoday.co/bigjoeat
Two material handling machines featuring integrated lithium power supplies are now available from Big Joe. The RPL44 rider pallet truck and PTT60 pedestrian tow tractor feature compact chassis designs and power steering that support operations in material handling applications. These new additions to the Big Joe line-up include onboard 120V AC chargers and several attributes that address today's com mon material handling challenges, while including support for future autonomous development.
Read More https://eqtoday.co/1dpgtcat
The Potain Igo T 99 self-erecting tower crane is a telescopic crane with a 6-ton capacity and 48-meter reach. Designed for construction sites, lifting and building applications, the crane has a hook height of 38.5 Potain'smeters.Smart
BIG JOE RPL44 RIDER PALLET TRUCK
Potain Igo T 99
Grove GMK5120L
The 120t capacity Grove GMK5120L offers extended reach with 66 meters of main boom. This model helps Grove expand its all-terrain range of taxi cranes. The machine offers flexibility and manage able transportation costs for construction projects. The all-terrain crane can carry a large amount of counterweight – no matter if counterweight configurations for 10 tons, 12 tons or 16.5 tons per axle are required. With dimensions of 14.195 meters overall length and 2.75 meters width, the GMK5120L provides access to jobsites and maneuverability, resulting from Grove's MEGATRAK independent suspension. With the introduction of EUROMOT 5, all Grove all-terrain cranes can be operated with HVO diesel that enables CO2 emission reductions of up to 90%.
EQUIPMENT INTRODUCTIONS
Set-Up technology, radio-controlled operation and Ultra View cab facilitates the use of the crane in several con figurations. Manageable transport dimensions, a compact footprint and a folding procedure that requires little floor space helps save room when setting up on construction sites and erecting cranes in tight"Today'sspaces.contractors understand better than ever that effective material handling is about more than having the best cranes," said Thibaut Le Besnerais, vice president for brand and product manage ment, tower cranes, at Manitowoc. "Potain cranes are well-known for the productivity and reliability they offer, but we're equally appreciated for the strength of our product support and extensive distribution network."
Read More https://eqtoday.co/igot99at
Big Joe RPL44 and PTT60
Caterpillar Cat 336
The new Cat 336 hydraulic excavator has a powerful hydrau lic system that delivers digging forces and swing torque to support production in rugged, outdoor conditions. The new excavator is equipped with a Cat C7.1 engine featuring 4 million hours of ser vice. Three engine modes match excavator power with the demands of the job while managing fuel consumption. Power mode delivers maximum power to meet demanding tasks; Smart mode automati cally matches engine and hydraulic power to digging conditions to lower fuel consumption. Reducing engine speed to a constant 1500 rpm, Eco mode minimizes fuel consumption. Engine oil and fuel fil ters are synchronized for service at 1,000 hours, resulting in uptime as well as reducing parts and labor costs com pared to the 336F Series excavator. ft.)atandcapability52˚CtemperatureHigh-ambientcapabilityof(125˚F),cold-startat-18˚C(0˚F)theabilitytoworkupto4500m(14,764abovesealevelenable the 336 to work in various climates. Auto hydraulic warmup in cold temperatures helps prolong the life of machine components. The air intake filter with pre-cleaner features high dust capacity. A hydraulic fan offers optional automatic reverse to keep cores free from debris. Read more https://eqtoday.co/cat336at: Potain_Igo_T_99.62d017be31631.jpg
The Big Joe RPL44 has a 24V AC drive motor, capable of transporting pallets weighing up to 4,400 lbs. at speeds up to 5 miles per hour. This vehicle can operate in congested areas facilitated by a 205 ah lithium battery and 120V AC opportunity charger. The vehicle's low-profile forks ensures pallet entry and exit. In sup port of this feature, the RPL44's split load wheel configuration reduces thermal wear. Standard features include electronic power steering, a battery discharge indicator, hour meter and key switch with optional fork sizes being available for operations moving beverage or other specialty pallets.
These pages feature some of the latest equipment available. For more information on these products, use the QR code shown.
excavators makes you more money in two ways — you can move more material each day to boost your profit potential, plus you can cut back on fuel consumption, service intervals and more to lower your daily operating expenses. The result is a lower
that you'll see in your own bottom line. WHATEVER YOU'RE SEARCHING FOR IN AN EXCAVATOR, YOU'LL FIND IT IN A VOLVO.
THE RESULT: Volvo increased reach 12.5% during lifting and experienced a 109% increase in lifting speed while traveling.
TRY IT NOW
PRODUCTIVITY ISN'T IN THE EYES OF THE BEHOLDER. IT'S IN THE NUMBERS. EXPERIENCE A LOWER TOTAL COST OF OWNERSHIP WITH VOLVO. The productivity of
THE RESULT: Volvo saved up to 20% in operating costs while moving up to 15% more tons per hour.
TEST 3 : LIFTING CAPACITY
TEST 1 : TRENCHING
A Volvo EC380E was placed against a comparable model from an industryleading competitor to test productivity and fuel efficiency. Both machines were equipped with fuel meters and put through the same test, trenching at maximum power.
A similar truck loading test was conducted with a Volvo EC350E excavator versus a comparable competitive model. The machines were equipped with fuel meters and put through the same test, loading trucks at maximum power.
Volvo EC350E and EC380E excavators were tested against a top competitor to see how the machines compared. These results show that differences in excavator design do impact how much material you can move in a day — and how much you can save in the process. Volvo TCO
TEST 2 : TRUCK LOADING
THE RESULT: Volvo saved up to 12% in operating costs while moving up to 13.8% more tons per hour.
Volvo EC350E and EC380E excavators were placed against a comparable industry-leading competitor to test how far the boom could extend while lifting a 20,500-lb weight. Each machine was also tested to see how high the bucket could be lifted while traveling 20 feet with over 10 tons of weight in the bucket.
Looking to calculate the TCO of your current excavators? Use our calculator to estimate an excavator's total cost per hour, a critical factor when determining which machine is best for your business.
Rhino Guardrail Pro Omni Adjustable Pile Driver
The DL08 engine offers a new solution to meet Stage V regu lations without exhaust gas recirculation (EGR), that boosts the quantity of air available during combustion, increasing the tem perature of the process and reducing the amount of particulates produced. This is combined with DOC/DPF+SCR after treatment technology to ensure minimal emissions.
Bobcat TL723, TL923
The Vanguard 7 kWh diecast commercial battery can be utilized in a variety of applications. With this latest addition, Vanguard now offers a range of battery power solutions including 1.5 kWh, 3.8 kWh, 5 kWh and 10 kWh options.Thepack's Cellular Module Assembly (CMA) units are protected in a diecast aluminum casing to protect against extreme tem peratures, impact, vibration, moisture and dirt. The battery uses lith ium-ion technology and has a battery system that monitors voltage andThetemperature.7kWhbattery is scalable in parallel with additional Vanguard battery packs to meet larger equipment power needs. The battery can be fully charged in less than eight hours and has a charging tem perature range of -10°C to 50°C.
The battery also features a dual CANbus communication protocol that allows OEMs to communicate with the battery's J1939 CANbus and uses the second CANbus to communicate with any existing com munication network without having to reprogram a legacy system.
Komatsu Smart Construction Retrofit Kits
Designed to expedite the installation of steel or wood posts and guardrails ranging from 2-in. round and up to 7-x-8-in. in size. Hydraulics lift the hammer to accommodate posts up to 8.5 ft. (2.6 m) tall and align the hammer up to 10 degrees along the x and y axis to plumb posts accurately, regardless of topography. The mast is fitted with two leveling indicators and offset controls allow the operator to maintain the sight line. The adapter plate and bottom-mounted guide keep the post secure and plumb while installing. A hydraulic hammer, operating up to 1,000 bpm, deliv ers 800 ft.-lbs. (1,085 joule) of force to quickly install piles in all soil types. The hammer's mono-block design also reduces mainte nance and extends the unit's life.
Read More https://eqtoday.co/rhinoat
Komatsu has launched smart construction retrofit kits, which equips Komatsu excavators with 3D guidance and payload mon itoring. It's a guidance kit that gives operators in the field and managers in the office access to 3D design and payload data to ensure accuracy and control load volumes and operation. Once a conventional excavator is fitted with a smart construc tion retrofit kit, operators no longer have to set up a laser or bench every time the machine moves. The global navigation satel lite system (GNSS) can determine where a machine is on the job site and what the target grade is. The need for additional labor is reduced because the technology collects and delivers information directly to the operator, so fewer people have to be working on the ground or in an open trench. The payload meter helps prevent overloaded trucks by promoting proper loading weights for on- and off-road vehicles, to reduce the potential for equipment damage and other risks.
R ead More https://eqtoday.co/c8w62uat
Briggs & VanguardStrattonFi7.0
EQUIPMENT INTRODUCTIONS 10 EQUIPMENT TODAY | September 2022 www.ForConstructionPros.com
Doosan DX350LC-7
The DX350LC-7 is the first Stage V model to feature Doosan's D-ECOPOWER technology, which uses an electronic pressure-con trolled pump within a closed center hydraulic system to minimize up to 12% in fuel consumption.
The D-ECOPOWER system uses nine sensors to detect the amount of hydraulic oil necessary for a specific task and meter the amount of oil required rather than continuously forcing a fixed amount of oil through the system. To meet Stage V engine emission regulations, it's powered by the latest generation Doosan DL08 die sel engine, providing 209 kW of power at 1,800 RPM.
Read More https://eqtoday.co/doosan350at
The low-profile boom sits below operator eye level to provide an open view of the surroundings. The redesigned engine basket sits lower for increased line of sight. The shielded bottom plate protects compo nents, and the engine, cooling system and components are protected within the center of the chassis. Read More https://eqtoday.co/bobcattelesat
The TL723 and TL923 telehandlers from Bobcat are designed for a variety of demanding tasks. The telehandlers have redesigned comfort cabs, turbo-charged Tier 4 engines and accessi ble service points. The TL923 hydraulic system offers fast boom speeds and heavy lifting, pro viding operators with consistent handling and control when loaded, and fast boom cycle times when empty. The patented hydraulic lift sys tem provides high-flow technology to optimize lift capabilities. Both the TL723 at 100 HP and the TL923 at 135 HP come equipped with a Bobcat Tier 4, turbo-charged engine, which has cold weather starting and a variety of features for maintenance and service. The units are also equipped with automatic ride control, which reduces materials pillage.
The Guardrail Pro uses a universal skid steer mounting plate, which quickly attaches to most skid steers. This allows contractors to use their existing, low-flow skid steer to unload, move equipment around the jobsite, do dirt work, and now drive posts, piles, and guard rail. The unit folds horizontally for compact transportation.
Due to the new technology, maintenance of the diesel particulate filter (DPF) has been reduced, with no maintenance required until the machine has operated for 8,000 hours.
Read More https://eqtoday.co/u1o57wat
These pages feature some of the latest equipment available. For more information on these products, use the QR code shown.
Versatility is the real driver of Wacker Neuson's new utility track loader and the stand-on SM100 is perfect for a variety of projects. Its standard 9-inch wide tracks provide low ground pressure, reducing turf disturbance and repair work. The overall narrow width makes it an easy fit through doorways, gates and other tight places. Add in class-leading hinge pin height and fast cycle times and you can get more done, faster. Looking for versatility on the job site? Contact your local Wacker Neuson dealer today. WHAT DO YOU NEED TODAY? www.wackerneuson.com 2022 AWARD WINNER
John Deere SmartGrade 210G LC and 350G LC Excavators
Komatsu D39i-24 Dozer
The John Deere 210G LC and 350G LC Excavators feature factory installed and calibrated SmartGrade technology, increasing productivity, accuracy and providing benefits to operators on the job. These SmartGrade Excavators automate the boom and bucket functions for the operator, making it easier to achieve a smooth and accurate finish grade. Using GNSS positioning technology for accurate horizontal and vertical positioning, these machine control movements to a precise design target. This enables the operator to focus on controlling the arm function while the system raises and lowers the boom to maintain grade. In addition, SmartGrade Remote Support enables dealers to remotely monitor the machine, boosting uptime . Read more https://eqtoday.co/smartgradeat:
With the factory-installed, integrated intelligent Machine Control, 3D design data can be programmed directly into the 105-hp D39i-24, enabling automatic dozing from rough cut to finish grade.
Announcing the Winners of the 2022 Contractors' Top New Products Awards!
• Proactive dozing control measures the terrain the dozer tracks over and uses that data to plan the next pass
In this newly revamped awards program, manufacturers, owners, end users and Equipment Today leadership determine the winners. The Contractors' Top New Products Awards showcase new equipment, technology and products that the construction industry and the Equipment Today team have identified as the most intriguing and important of the year. Award recipients are based on nominations and page view data on new products featured in Equipment Today and on ForConstructionPros.com/Equipment over a one-year period. The winning products shown represent the most significant introductions or updates for each manufacturer from April 2021 through April 2022.
CONTRACTORS' TOP 50 New Products 12 EQUIPMENT TODAY | September 2022 www.forconstructionpros.com/equipment
New this year, each awarded product has a unique, branded QR code and corresponding link. Use the camera on a mobile device to navigate to each product on ForConstructionPros.com to see more information, including videos, brochure downloads and updated images. Congratulations again to the winners of the 2022 Contractors' Top New Products Awards!
• Tilt steering control automatically tilts the blade to maintain straight travel during rough dozing
• Lift layer control puts in repeated consistent lifts at the press of a button
• Temporary design surface can be created with the press of a button using quick surface creation Read more https://eqtoday.co/D39i24at:
individual
and breakout force of 51,008
CONTRACTORS' TOP 50 New Products September 2022 | EQUIPMENT TODAY 13www.forconstructionpros.com/equipment
mounted
oil service interval Read
display • Fully
59,060 lbs. • 980 XE and 982 XE feature a continuous variable transmission (CVT), fine rimpull modulation capability and virtual gears • Come with Cat Payload with Assist or optional Cat Advanced Payload • Autodig with Auto Set Tires can automate the complete bucket loading cycle • Cab features include a high-resolution touchscreen display and seat-mounted electrohydraulic joystick steering system Read more Chevronhttps://eqtoday.co/cat980982at:Delo600ADFwith OMNIMAX Delo 600 ADF with OMNIMAX is a
•
operator adjustments • Navigator
optional
both low
• Dual-stage turbo
Pettibone
engine speeds and enables high-altitude performance • Smooth
and
in. • Maximum
• Paver
The GP3 can slipform up to 30 ft. wide, is available as a two-track or four-track paver and now includes self-programming valves that can automatically react and self-adjust to the dynamics of the machine. elevation, steering, pivoting, travel control, anti-slip positive traction of tracks more automatically corrected based on display software brings all G+ paver accessories together for control monitoring on an touchscreen Wi-Fi capable to allow wireless control from multiple display screens anywhere on the paver monitoring system provides ability to monitor, control and diagnose each vibrator via the touchscreen display Machine-to-Machine communication possible using the display and paver's G+ control Read more https://eqtoday.co/gomacoat:
turn static tipping load
Traverse
extends
in. T • 117-hp
differential Read
and
for easy service access •
and
low noise levels • Easily
The 16-liter D16 (TWD1683VE) six-cylinder diesel engine meets Tier 4 Final/Stage V emissions regulations and delivers 796 hp and 2,692 lbs.-ft. peak torque at 1,900 rpm. Offers up to a 10% reduction in fuel consumption Exhaust Aftertreatment System (EATS) uses selective catalytic reduction technology only system high torque at and high operation with accessible service points 1,000-hour more https://eqtoday.co/D16Tier4at:T1056X Telehandler
Caterpillar 980 and 982 Wheel Loaders The 30,344-lb. 980 and 35,510-lb. 982 have 420- and 432-hp Cat C13 Tier 4 Final diesel engines that enable a
be functions.multiplecoordinateneedingwithoutliftplacedsafelyatfullheighttoboom • Horizontal
Volvo Penta D16 Tier 4 Final Diesel Engine
by traveling horizontally, allowing loads
provides
The DBM 3500 self-contained mini cement mixer has a drum volume of 1,321 gallons. The self-loading bucket handles up to 25 ft.³ of aggregate at each load cycle. The pump moves 66 gallons of water per minute into the mixing drum, suppling up to 37.7 sq. ft of concrete in less than 15 minutes. The drum ensures a high-quality mix, thanks to the high geometric volume of the drum, a reduced angle of inclination, and a double spiral propeller with variable pitch. The hydraulic water system is composed of a self-priming pump (66 g/min.) with a 3-way diverter to the barrel, tank, or the 20 ft. hose with washing lance. A gallon counter placed on the dashboard, and on the ground controls, regulates water delivered into the barrel and the lance. Read more https://eqtoday.co/DBM3500at: full of 20,965 and 22,418 lbs. and heavy-duty sulfated
ash to significantly reduce the rate of DPF clogging and extend DPF service life by up to 2.5 times. • Enable a 3% fuel economy retention advantage over the life of the equipment • Meets or exceeds API CK-4 and OEM specifications and has demonstrated optimal oxidation stability for the potential to extend engine oil drain intervals • Delivers enhanced valve train wear protection and piston deposit performance • Available in Delo 600 ADF 15W-40 and Delo 600 ADF 10W-30 Read more https://eqtoday.co/600ADFat:
AMS-Merlo DBM 3500 Cement Mixers
easy
•
engine oil formulated to 0.4%
•
The 10,000-lb.-capacity T1056X features a traversing boom carriage (up to 70 in.) with the capability to move loads to sliding boom enables a specified lift height and landing height of 56 ft. 6 forward reach up to 45 ft. 10 Cummins QSF diesel engine on a side pod Engineered on the next-gen X-Series platform with full-time four-wheel drive with front axle more https://eqtoday.co/T1056Xat:
GOMACO GP3 Slipform Paver
3.8 Tier 4 Final
• Vibrator
limited-slip
Briggshttps://eqtoday.co/LeicaMC1at:&StrattonVanguard
The MC1 one-for-all software platform now provides a 3D machine control solution for compact excavators and backhoes with a swing boom. Provides flexible dataflows and easy to use interfaces MC1's portable control panel can be used across multiple machines Cloud-based collaboration platform Leica ConX can be used to share and report as-built documentation with office and field stakeholders Utilize a swing boom sensor or manually defined angles Prism and total station configurations possible for high-accuracy jobs Read more
14 EQUIPMENT TODAY | September 2022 www.forconstructionpros.com/equipment CONTRACTORS' TOP 50 New Products Hyundai ExcavatorMid-sizedHX160AL The HX160AL has a regeneration.incorporatesfilterdieselequippedemissionsengineV-compliantCummins-B4.5152-net-hpStagedieselwithanewsystemwithaparticulate(DPF)thatpassive • Integrated Intelligent Power Control (IPC) mode and improved RCV levers enable finer, more precise control and reduce operator fatigue • Lift mode simultaneously controls power/speed and maintains it throughout the lift cycle • Auto safety lock prevents unintended hydraulic operation • Optional All Around View Monitoring (AAVM) system can be coupled with Intelligent Moving Objects Detection (IMOD) Read more https://eqtoday.co/HX160ALat: International MV Series Medium-duty Vehicles The MV Series medium-duty vehicles feature an aerodynamic hood and breakaway mirrors to provide enhanced visibility for drivers. • Smart chassis packaging changes allow for improved body integration and improved operating costs for a variety of applications • Engine options include the Cummins B6.7 and L9 with increased fuel efficiency and extended and aligned maintenance intervals • Several optional collision mitigation enhancements available including the Bendix Wingman Fusion System • High-efficiency cooling module • Diamond Logic electrical system standard Read more https://eqtoday.co/MVSeriesat: Fecon RK6015 Standard-flow Mulcher Head The RK6015 wider, standard flow mulcher head is suited for use with most skidsteer loaders and other carriers up to 75 hp that are able to provide 17 to 27 gpm of hydraulic flow. • Bite-limiting split ring rotor holds 26 knife or carbide-type cutting tools and has a 60-in. working width • Operates at 2,400 rpm and can easily shred brush and small trees up to 5 in. in diameter • Variable-displacement, 45cc hydraulic motor standard • Includes an adjustable bolt-on push bar with serrated ears for directing material • Weighs just 1,490 lbs. with mounting plate and push bar Read more ExcavatorsUtilityandHitachihttps://eqtoday.co/RK6015at:ZX210-6ZX210LC-6Class Hitachi Ajob-sitetheandHPfuelspeedredefineexcavator,kg)50,265-lbintroducesInc.MachineryConstructionAmericas(HCMA)the(22,800-ZX210LC-6HPwhichwillpowerandwhilereducingconsumption.TheZX210LC-6offerspower,speedprecisiontomeetmostdemandingrequirements.high-powerHPMode
•
•
10kWh Battery Pack
•
As the largest of the Vanguard Lithium-Ion solutions, the 48V 10kWh* Commercial Battery delivers a powerful, tough performance, allowing for up to 100 kWh of energy when paralleled with 10 other Vanguard packs. Featuring a steel, roll cage design, the 10kWh pack provides maximum protection and has been engineered to withstand extreme temperatures, impact, vibration, moisture and dirt. Designed for longevity and convenience, the battery requires virtually no scheduled maintenance for up to 2,000 cycles. Vanguard batteries feature the service and support of a three-year commercial limited warranty and are backed by the vast Briggs & Stratton dealer network. Read more https://eqtoday.co/10kWhat:
increases engine speed and hydraulic-pump output torque when extra speed and/or heavy-duty work is required. The TRIAS II hydraulic system features three pumps that supply an optimal amount of pressurized oil to each actuator. The pumps are controlled electrically for precise oil flow for sensitive front attachment control and lower fuel consumption. Read more https://eqtoday.co/ZX210LC6HPat:
Leica 3D Machine Control for Swing Booms
•
•
LIGHT & COMPACT ULM TELEHANDLER Scan to view our ULM in action and see more at manitou.com COMPACT DIMENSIONS LIGHT & TOWABLE BY TRUCK AND TRAILER VERSATILE APPLICATIONSJOBSITE
• Bolt-on mold inserts can expand width to 20 ft. in under an hour without requiring added frame extensions
The Bobcat T7X is the world's first all-electric compact track loader. Powered by lithiumion batteries, the T7X features a fully electric drive system in place of a traditional hydraulic work group. It's built with about half the parts and components required for a diesel-engine loader, driving down maintenance and overall ownership costs to levels never reached before. Producing zero emissions, the all-electric platform offers instantaneous power with no need for a hydraulic system to build up power. The T7X offers an operator experience with drastically reduced noise and vibration and significantly less fluids, ideal for urban areas where noise restrictions can limit work hours. Read more PencilConcreteVibratorControlMC-MaxPlatformMC-XandMachineSolution
MC-Max is a scalable solution for mixedfleet heavy ecosystem.datatime,Sitelink3DandcontrolonenvironmentsequipmentbasedtheMC-Xmachineplatformbackedbythereal-cloud-basedmanagement • Adapts to owners' machine control and data integration needs as their fleets and workflows expand • Can be installed on a full range of dozers and excavators using the same basic modular components • Modern, redesigned user and product interfaces provide a simplified and immersive user experience • Flexible mounting solutions and optional automatic blade and bucket control for a variety of machines available Read more https://eqtoday.co/MCXat:
Earthwave FleetWatcher Construction Management Solution
Miller Formless M-6040 Concrete Slipform Paver
• Can pave up to 15 3/4 in. deep with an operating speed of 22 fpm
Bobcat T7X All-electric Compact Track Loader
https://eqtoday.co/T7Xat: Milwaukee M18 FUEL
• Four hydraulically actuated square-to-round leg columns
The FleetWatcher collects data from all equipment assets, regardless of class or manufacturer, and presents the maintenance due report with color-coded entries for "at a glance" status. • Shows equipment within 36 hours of required maintenance in yellow and any at or past due date in red • Works across entire fleet with a single login and data can be shared via cell phone, tablet or computer • Specific and customized data delivered through a Daily Snapshot in the specific data and format users select • Reports available online or in MS Excel format with over 20 reports and hundreds of filtering options available Read more https://eqtoday.co/fleetwatchat:
• 176-hp Caterpillar C4.4 Stage V turbocharged, air-cooled diesel engine
• Electronic control panel includes two steer sensors and steer wands, four grade proportional sensors with grade wands and proportional slope control
Designed to be one of the world's most versatile and productive concrete slipform paving solutions, the M-6040 from Miller Formless has a dual-telescoping main frame, hydraulic variable-width paving mold, advanced machine control system, and other state-of-the-art features. The M-6040 consistently produces smooth, high-quality concrete surfaces and maximizes cost-effectiveness and flexibility on projects of all scope and scale. It is the only paver capable of extending from 8 ft. 3 in. to 16 ft. 5 in. wide without frame or mold inserts; for larger jobs, bolt-on mold inserts can be used to expand the system to 20 ft. wide.
The M18 FUEL concrete pencil vibrator with andworkingcompactcompletelybatteryREDLITHIUMpackoffersacordlesssolutionwheninconfinedrestrictedspaces. • Available in 4- and 8-ft. lengths with a 1-in. square head size • POWERSTATE brushless motor delivers continuous maximum power with 12,500 vpm for optimal concrete consolidation • Engineered to generate 1.8 peak hp • Consolidates up to 20 yds³ of concrete per charge when equipped with 1 HO 6.0 Battery Pack • REDLINK PLUS intelligence ensures optimal levels of performance and protection Read more https://eqtoday.co/M18at: Topcon
Read more https://eqtoday.co/M6040at:
16 EQUIPMENT TODAY | September 2022 www.forconstructionpros.com/equipment CONTRACTORS' TOP 50 New Products
to 3 ft. 3 in. on the U10-5. The K008-5 has a digging depth of 5 ft. 8 in. and a bucket breakout force of 2,205 lbs., while the U10-5 has a 5 ft. 11 in. digging depth with a bucket breakout force of 2,337 lbs. The U10-5's hydraulic control system offers smooth operation and an increase in digging productivity. Both models have an engine gross horsepower of 10.3 hp and offer two-speed operation with a travel speed of 2.5 mph. Read more https://eqtoday.co/U105at:
• Isuzu Tier 4 Final engines deliver more power and low fuel/DEF consumption without the use of a DPF Read more
•
• Programmable auto-idle and four different engine modes reduce fuel consumption Bosch-Rexroth variable displacement, load-sensing, electro-proportional hydraulic pump
JCB
September 2022 | EQUIPMENT TODAY 17www.forconstructionpros.com/equipment CONTRACTORS' TOP 50 New Products Kubota K0085 and ExcavatorsCompactU10-5 The conventionalK008-5 tailswing excavator and the U10-5 andin.2Tracksthroughquicklytrackhydraulicmaneuverabilityoffertailswingminimalexcavatoreasy,single-levelwithadjustablewidthsthatcontracttofittightspaces.adjustfromft.4in.to2ft.10ontheK008-5from2ft.6in.
• Standard electro-proportional joystick controls Read more https://eqtoday.co/JCB35Ziat:
• Hatz Tier 4 Final diesel engine • Anti-frost Control automatically adjusts operating temperature based on ambient conditions • Sigma Control Smart with easy to use menu display allows user to adjust settings and monitor fuel consumption, fluid levels and operating conditions • Wide-opening, scratch- and dent-resistant, molded polymer gullwing doors • Optional tool lubricator Read
Ax Mulching Attachment
•
•
• Traveling performance improved with up to a 30% increase in drawbar pull HD attachments feature a high lift bracket for a greater working range and added lift capacities
The H Series Battle Ax mulching attachment is designed for highflow skid steers and compact track loaders with 33 to 62.9 gpm and 50 to 150 hydraulic hp. V-Drive variable-displacement piston motor automatically shifts rotor rpm from highest speed to a lower range for increased torque as needed Unique rotor with built-in depth gauges that function similar
The forBadgerlightweightCurbMakermonolithicpours is designed to shape and finish curbs after another product screeds flatwork. 12 amp-hour DeWalt battery can complete a length of concrete curb as long as 150 to 200 linear feet with a single charge Easy to learn and provides consistent, uniform results with less reliance on the operator's skill level Lightweight, portable and cord-free for limited space sites Pairs with a variety of drums to meet curb specification requirements, including many customizable drum widths and sizes Read more https://eqtoday.co/curbmakerat: 35Z-I Tailswing Compact Excavator
Curb
• High-flow, electro-proportional, double-acting auxiliary hydraulics deliver 18.5-gpm flow
•
The 3.5-metric ton 35Z-I is powered by a 24.7-hp Perkins Tier 4/Stage V diesel engine that meets EPA emissions requirements with no need for electronic control, DPF or EGR. Max digging depth of 10 ft. 5 in. and nearly 7,200 lbs. of bucket tearout force
to raker teeth on chain saws to prevent attachment from engaging too much material at one time • Two-stage cutting chamber design • Can be used with reversible planer knives, hard-surfaced planer knives or double carbide teeth Read more https://eqtoday.co/35nxtiat:
Link-Belt 210 X4 HD, 250 X4 HD, and 300 X4 HD Excavators
Kaeser Mobilair M59PE Compressor to psig to 195 scfm range of 100 to psig. more https://eqtoday.co/M59PEat:
The Mobilair M59PE is available in two models that can deliver 135 to 165 scfm with a pressure range of 150
or 165
The 210 X4 HD, 250 X4 HD and 300 X4 HD come factory equipped with a high-wide and heavy-duty undercarriage with larger components for added durability, strength and performance.
with a pressure
•
200
150
PoursforBadgerManufacturingRollerCurbMakerMonolithic
•
Portable
Loftnesshttps://eqtoday.co/LBXHDsat:HSeriesBattle
•
•
Zero
• Feature an 11% to 17% wider stance and 40% to 50% higher ground clearance for enhanced stability and increased lift capacities
•
Tenna's resource management functionality can be utilized with the rest of Tenna's equipment management insights under scheduling and dispatching workflows. Read more https://eqtoday.co/vxuqheat:
adapters with
options
TelehandlerHigh-Capacity
JLG 2733
Manitou Ultracompact Telehandler ULM / GCT
Mobile Diesel Energy models 570 and 330 are engineered for simplicity, performance and safety. These generators are designed with operators and service technicians in mind. An intuitive controller, built-in governor and AVR system provides synchronization and load sharing, and a Perkins engine with wet-stacking mitigation technology.
Read more https://eqtoday.co/JLG2733at:
Horizontal Steering Control functionality on the Trimble Earthworks Grade Control Platform for Soil Compactors provides an automatic steering control solution for soil compactors. Horizontal Steering Control automatically steers a soil compactor using a 3D model or compaction pass line, helping to improve compaction productivity and quality for operators of all skill levels by precisely controlling overlap between passes. Auto steering helps reduce operator fatigue while minimizing over- and undercompaction, providing a more consistent sub surface for a higher quality, longer lasting finished product. Compatibility with all soil compactor makes and models enables contractors with mixed fleets to achieve a faster return on investment. Read more https://eqtoday.co/soilat:
connections •
18 EQUIPMENT TODAY | September 2022 www.forconstructionpros.com/equipment CONTRACTORS' TOP 50 New Products
Trimble Earthworks Grade Control Platform for Soil Compactors
Mack mDRIVE AMT with Left and Right Dual PTO Option
The 2733 has a 26,600-lb maximum capacity and is purpose-built to handle and haul heavy, bulky materials, load and unload trucks and trailers and help maintenance and repair personnel work on larger fleet equipment. It offers 33 ft. of maximum lifting height and an 8,000lb. capacity at maximum reach. A two-speed hydrostatic transmission with optional ride control and boom float allow for load stability. The unit comes standard with the Load Stability Indication (LSI) system, which senses when the telehandler reaches forward load capacity. It also includes precision gravity lowering and soft stop boom controls. The SmartLoad Technology option is also available.
Generac MDE330 and MDE570 Diesel Generator Sets
cleaner routing to frame- and body-mounted equipment •
Conveniently placed controls and connections at the rear of the machine are within reach while standing on the ground. Both generators have a minimum 24-hour runtime and 500 hour oil filter service interval, which equates to less time refueling. Wide-opening, removable lift-off doors allow for efficient and easy-to-reach maintenance. Read more
Read more https://eqtoday.co/ULMGCTat:
Manitou worked with rental companies to offer the new ULM, ultra-light telehandler, a real game changer where space is limited on urban jobsites. This ULM provides a compact, lightweight solution for construction customers to not only reduce transportation costs, but it excels as loader, telehandler and rough terrain forklift adapting for diversified markets. At just under 60 inches wide, 76 inches tall, and an empty machine weight below 6,000lbs., the new ULM has the ability to easily be transported by pick-up truck and trailer from site-to-site. Maximum lift height for both units is 14 feet 1 inch with maximum capacity of 2,200lbs. for the ULM 412 and 2,650lbs. for the ULM 415.
•
•
or
rotate counterclockwise and adapters are interchangeable and easily adjusted in the field •
ProductResourceTennahttps://eqtoday.co/generacat:ConstructionManagementSuite
Tenna, a developer of construction technology platforms for equipment fleet operations, has released a construction resource management software. The new product serves as a solution for equipment and labor resource requesting, planning and dispatching in Theconstruction.resourcemanagement product enables users to request, approve, plan, schedule and dispatch assets and labor resources while leveraging real-time location, telematics alerts, maintenance needs and other operational asset insights from Tenna. The software allows contractors to manage the sharing of equipment and laborer resources across project sites, departments and other locations, while supporting communication with the project team, dispatching personnel and labor resources.
The mDRIVE Automated Manual Transmission (AMT) now features a left and right dual Power Takeoff (PTO) option that allows drivers to run hydraulic pump equipment on both sides of the vehicle.. Available for Mack Granite, Anthem and Pinnacle models with 12-, 13-and 14-speed mDRIVE AMTs Offers Available with clutched DIN-mounted SAE flange Both left and right dual PTO ports Available with up to two direct-mount hydraulic pumps factory-installed as well as retrofit Read more https://eqtoday.co/mDRIVEAMTat:
CONTRACTORS' TOP
New Products
• Kubota V2403-CR-E5B diesel engine rated at 43.5 hp at 2,400 rpm
• 43-gpm total hydraulic system flow and 16-gpm maximum auxiliary hydraulic flow

The Dingo TX 1300 has a 37-hp Yanmar Tier 4 diesel engine and has a rated operating capacity of 1,300 lbs. It features the INTELLISCOPE loader arm with SmartLoad technology, giving the operator an additional 26 in. of reach with a hinge pin height of 109 in. Hydraulic and loader arm functions are integrated into one thumb-operated controller for easier, more accommodating operation. One hand can be used to operate the loader arm and auxiliary attachments and the other to operate the traction controls. The pressure-relieving quick-coupler system makes connecting attachments easier. A larger operator platform ensures increased operator comfort. A compact footprint ensures maneuverability in tight spaces. Read more https://eqtoday.co/TX1300at:
Kato 50V5 Compact Excavator
Toro Dingo TX 1300
level.differentonConnecta 50

• Operating environment comes in open canopy or cab configurations with highly responsive pilot controls and easy to read instrument panels
• Features an offset boom, stable track frame and 6-ft. 6-in. dozer blade
This is a dimension of Trimble you've never experienced. This is Dimensions+. We're creating a space to connect better—with Trimble and with your industry on a personal level. So you can learn and collaborate to do your work, better. The future of engineering and construction has never been brighter.
• Wide-opening access panels and large compartments ensure ease of service Read more https://eqtoday.co/Kato50V5at:
THE VENETIAN RESORT LAS VEGAS November 7–9, 2022
The 50V5 has a 12-ft. 7-in. dig depth, 9,100 lbs. of breakout force at the bucket and weighs in at an easily towable 10,830 lbs.
TOGETHERWAY
Xtreme Manufacturing's XR1585-C is the world's tallest telehandler and features a five-section boom that delivers a maximum lift height of 85 ft. and a maximum forward reach of 67 ft. with a 15,000 lb. maximum load capacity. The XR1585-C was developed to meet the needs of customers who were asking for a machine with more reach and height capability. Xtreme started with the proven XR1570-C and added a fifth boom section and a class D chassis and powertrain to create a heavy-duty, robust machine that can handle the demands of lifting large loads to height. Read more
This diagnostics solution for off-road industry diesel engines features a scanner that can read proprietary information from every manufacturer.
• Capabilities available regardless of engine manufacturer and make of machine include DPF regenerations, injector coding, limb mode resets and calibrations
Cojalihttps://eqtoday.co/XR1585Cat:JaltestOHW
Telehandler
BKT USA Inc. 202 Montrose West Ave. Suite 240 Copley, Ohio 44321 Toll free: (+1) 888-660-0662 - Office: (+1) 330-836-1090 Fax: (+1) 330-836-1091
BKT is with you, even when work gets tough.
A LONG
Xtreme XR1585-C Fixed Boom
No matter how challenging your needs, BKT is with you offering a wide range of OTR tires specifically designed for the toughest operating conditions: from mining to construction sites. Sturdy and resistant, reliable and safe, able to combine comfort and high performance.
• Provides fault codes as well as troubleshooting guides, wiring diagrams and dealer-level bidirectional tests
• Also enables parameter modifications for engine and hydraulics systems Read more https://eqtoday.co/OHWat:
CONTRACTORS' TOP 50 New Products
WHEREVER YOU ARE, BKT IS WITH YOU
The TMAX 16K aluminum service body more https://eqtoday.co/TMAX16Kat:
•
Hilti
Stellar TMAX 16K Aluminum Service Body
•
Minnich Control Speed Concrete Vibrator
The Nuron 22V cordless battery platform enables cordless breaking. cloud more
The TB20e is Takeuchi's first designed-andbuilt, battery-powered compact excavator. When fully charged, the TB20e offers a continuous working time ranging from four to eight hours, depending on the application and environment. The excavator has an operating weight of 4,255 lbs., a bucket capacity of 1.34 cu. ft. and a primary auxiliary flow of 9.0 gpm. Maximum reach is 13 ft., 4 in. and maximum digging depth is 7 ft., 10.1 in. A spacious and comfortable operator's station features a new high-definition, multi-informational color display. Zero exhaust emissions and reduced noise/vibration levels make the TB20e an environmentally friendly, sustainable choice that doesn't sacrifice power or performance.
is designed for use with 4,000-lb. cranes and smaller (16,000 ft.-lbs.). • Aluminum extrusion top allows for crane mounting without a tube crane reinforcement kit • Two built-in, drill-free accessory mounting rails • Wire harness channels inside compartments enable easy installation and keep wires out of the way • Includes stainless-steel billet-style hinges, three-point stainless steel compression latches and double spring over center door closures Read
light-duty drilling to heavy-duty concrete
Read more https://eqtoday.co/TB20eat:
The Control Speed Vibrator (CSV) is a lightweight, durable, electric flex shaft concrete vibrator controlled through connectivity. Operator can use Bluetooth and the Minnich app on an iOS or Android device to choose between set speeds of 6,000, 8,000, 10,500 and open vpm Maintains preset speed as the concrete load changes 15-amp (115-volt) universal motor drives a full line of the company's shafts and heads and comes with a quick disconnect to adapt to many other vibrator brands Frame-handle position offers many ergonomic user features and comes with a shoulder harness Read more https://eqtoday.co/96myt3at: 22V Nuron Cordless Battery Platform
• Capable of powering more than 70 different tools • All battery packs and chargers work interchangeably under a single ecosystem to help reduce complexity • Redesigned battery interface allows a significantly higher power transfer • Reengineered Nuron batteries with a robust fiberglass-reinforced housing and external shock-absorbing bumpers • All tool data stored on the battery and sent securely to the
22 EQUIPMENT TODAY | September 2022 CONTRACTORS' TOP 50 New Products REDUCE >> REUSE >> RECYCLE See the whole product range on: infoMBCRUSHER.COM @mbcrusher.com SAVEANDMONEYTIME CRUSHER BUCKET The crusher buckets for skid steers and backhoe loaders. When installed on your machine, the unit crushes any type of inert material. WORLD OF CONCRETE Silver Lot Booth S 29967 Case TV620B Compact Track Loader The 114-hp TV620B has a 6,200-lb. rated operating capacity, a bucket breakout force of 12,084 lbs. and 74 in. of track on the ground. • Heavy-duty undercarriage and 17.7-in. rubber tracks allow for 6.1-psi ground pressure • Standard adjustable electrohydraulic controls, high-flow hydraulics, auto ride control, one-way self-leveling, hydraulic coupler, auto-reversing fan and LED light • Cab features a redesigned operator interface, 360° visibility and an 8-in. LCD multifunction display • Rear view camera visible in a split-screen display with machine data Read more https://eqtoday.co/TV620Bat:
•
during every charge without any operator interaction Read
https://eqtoday.co/hiltiat:
•
Takeuchi TB20e Electric Compact Excavator
Mini excavator models play a key role in any jobsite, large and small. The nextgeneration SK55SRX-7 Mini Excavator from KOBELCO Construction Machinery USA packs more digging power and practical performance features into a small package while maintaining a short tail swing. A new hydraulic system shortens the digging cycle by 7% and travel speed is faster by 12% empowering operators to get tough jobs done faster and easier. And with the continued Performance X Design concept for enhanced design and operator comfort, KOBELCO is proud to design smaller machines with the same quality, feel and comfort as large excavators. Read more https://eqtoday.co/SK55SRX7at:
These inverter generators range from 2,000 to 8,000 watts and come with a carbon monoxide (CO) detector and auto shutdown if CO levels become unsafe.
The MB-HDS523 is compatible with excavators ranging from 30- to 45-ton operating weights and features five shafts positioned to ensure a greater production rate and processing speed.
•
• Light package produces 192,000 lumens 5K color
• Minimum run time of 48 hours with 27 kW of continuous power
• 3,500-watt model comes with an open frame design for easy accessibility and portability • 4,000- and 8,000-watt versions include recoil and electric start with a sealed battery, handles and wheels for portability and digital displays with LED lighting
September 2022 | EQUIPMENT TODAY 23 CONTRACTORS' TOP 50 New Products Find Your Solution at VMACAIR.com/10days Supply chain shortages are causing significant deck mounted air compressor delays. We have a vehicle integrated solution for your entire fleet, shipping in 10 days. Available for Ford, RAM, GMC/Chevrolet, International, Mercedes/Freightliner. *Maximum CFM output of the air compressor varies by vehicle application. VMAC air compressors ship in 10 days. Frustrated with long lead times? UNDERHOOD 40 Van & Truck Series 30-40 CFM* UNDERHOOD 70 60-70 CFM* DTM70 60-70 CFM* UNDERHOOD 150 90-140 CFM*
versatility Read
• V Shaft System design creates a simultaneous dual screening effect
GeneratorsMi-T-Mhttps://eqtoday.co/HDS523at:Inverter
•
• Compact, powerful and quiet units suited for charging tools and powering sensitive equipment Read more https://eqtoday.co/invertergensat:
•
• Powered by two motors for consistent and quick performance
• Rotors can be easily extracted and repositioned Read more
• Shafts can be easily switched out and replaced on site in minutes
• Concealed comb allows material to enter and flow through rotors without jamming
Wacker Neuson SM100 Utility Track Loader Powered by a 24.7-hp Yanmar turbocharged diesel engine, the SM100 has a 1,000-lb. rated operating capacity at 35% of its 2,857-lb. tipping load. Optimized radial lift path enables a hinge pin height of 85.7 in. Undercarriage includes 9-in.-wide tracks for low ground pressure and triple-flanged rollers to reduce wear, de-tracking and maintenance Large, spring-suspended operator platform with ergonomic padding and an operator presence system 35.5-in. width allows access in confined spaces and 3,300-lb. weight enables easy transport Common industry attachment interface expands attachment more https://eqtoday.co/z8vh1aat: KOBELCO Next-generation SK55SRX-7 Compact Excavator
•
•
• 2,000- and 2,500-watt models feature GFCI-protected receptacles, lightweight frames and are designed for easy hand carrying
Thermal BasecampIntelligence
MB Crusher MB-HDS523 Shafts Screener Bucket
The Basecamp green-certified heater, light tower and generator delivers efficiency as a flameless heater plus provides a 360° LED lighting package and 27 kW of available power.
• SmartTalk IoT technology monitors and controls heater 24/7 and alerts via SMS or email before there's a problem
• Kubota 2.4-Liter, electronic Tier 4 Final engine
• 119-gal. fuel tank capacity Read more https://eqtoday.co/basecampat:
one time •
Volvo CE entered the 50-ton excavator class with the EC530E and EC550E, which feature the speed and power normally found in 60-ton machines, making them perfect for heavy-duty digging, mass excavation and large-scale site preparation. These models feature the highest engine power in their class, providing high tractive force and swing torque. When coupled with a large bucket, the EC530E and EC550E are perfectly suited to fill 30- to 40-ton haulers, requiring fewer passes and reducing cycle times. This combination can boost productivity by up to 20%. The optional Dig Assist machine control system and On-Board Weighing function improve efficiency and help operators monitor load per bucket, truck or day.
Liebherr R 928 G8 Crawler Excavator
Thunder Creek
The Service
24 EQUIPMENT TODAY | September 2022 www.forconstructionpros.com/equipment CONTRACTORS' TOP 50 New Products
• Pneumatic pumping system powered by a built-in VMAC air compressor • All fluid maintenance systems plumbed into the truck's Utility Box,
•
and improved inertia
an optimized
been increased • Features
The R 928 G8 crawler excavator has a total weight of less than 30 tonnes in various configurations and is characterized by high drawbar pull, enhanced load-bearing capacity and a large bucket. weight allows for easier transport higher tear and breakout forces, plus the torque of the superstructure has include load curve in X-form undercarriage a spacious, air conditioned cab with fully retractable front window, seat and high-resolution more https://eqtoday.co/R928G8at: Service and Lube Upfit Platform and Lube Upfit Platform (SLU) the precision of Lube Trailer with the nimbleness of medium-duty body. with a total capacity of 690 gal. with a streamlined control match nozzles more
• Develops
the
panel color coded to
and hoses • No CDL or a HAZMAT endorsement required for operation Read
https://eqtoday.co/upfitat:
combines
• DX50Z-7 comes has a standard enclosed cab with heat and A/C with optional heated adjustable seat and steel tracks Read more https://eqtoday.co/doosanminisat:
The 6,168-lb. DX272-7 conventional and 8,807-lb. DX35Z-7 and 12,121-lb. DX50Z-7 zero tailswing mini-excavators come with the DoosanCONNECT Telematics management system.
the rotary drive • Robust
• Uses triple carbide teeth for reliable performance in even the toughest operating conditions Read more https://eqtoday.co/HSeriesat:
The
Volvo EC530E and EC550E Excavators
• DX35Z-7 has a large auxiliary hydraulic flow, wider enclosed cabin, high luminous LED lamp and 5.7-in. full-color LCD monitor
Utility
• Includes
• Equipped with twin hydraulic motors
Attachment The Battle Ax Extreme horizontal
service
pneumatic
Read more https://eqtoday.co/ECExcavatorsat: Mulching drum mulcher is designed for prime movers up to 375 hp. Rotor features built-in depth gauges to prevent the attachment from engaging too much material at Two-stage cutting chamber processes material more thoroughly by cutting material twice
• Powered by 24.7- to 48.8-hp diesel engines and provide maximum digging depths from 8 ft. 8 in. to 11 ft. 5 in. DX27Z-7 includes a rear view camera, 3-ft. 7-in. standard thumbready arm and an 11.8-in. rubber track undercarriage
Yanmar Stowable Hook topositionprovidingmachinepointengineeredprovidesUtilityStowableHookoptionadedicated,liftingbuiltintothelinkage,astrongerfromwhichliftheavyobjects. https://eqtoday.co/3pz5laat:
Loftness Battle Ax Extreme
the Service and
• Can be configured to carry up to eight oils or maintenance fluids, plus diesel, diesel exhaust fluid, grease and compressed air • Fluid volumes configurable in 115-, 55-, and 25-gal. tanks
touchscreen Read
• Optimized
Doosan Next-generation Miniexcavators
•
• direction,todesignMulti-directionalallowsitswingineachaswell as 360° swivel movement for optimal positioning of lift and load • Stows out of the way with an easy-to-operate lock pin when not in use • Single recessed zerk fitting for ease of maintenance • Can be retrofitted onto all Yanmar compact excavator models from the ViO25 up to the SV100 in as little as 20 minutes Read more
a
Loved for the features. Trusted for the performance. " We have a Hyundai 290 excavator with well over 17,000 hours on it, and it's still running like a dream. It's a prime example of the longevity of this equipment. It's built right." Ryan Owner,WilliamsFullCircle Aggregates DOER'STHEDREAMSeetheHyundaidifferenceyourselfatyourlocaldealerorhceamericas.com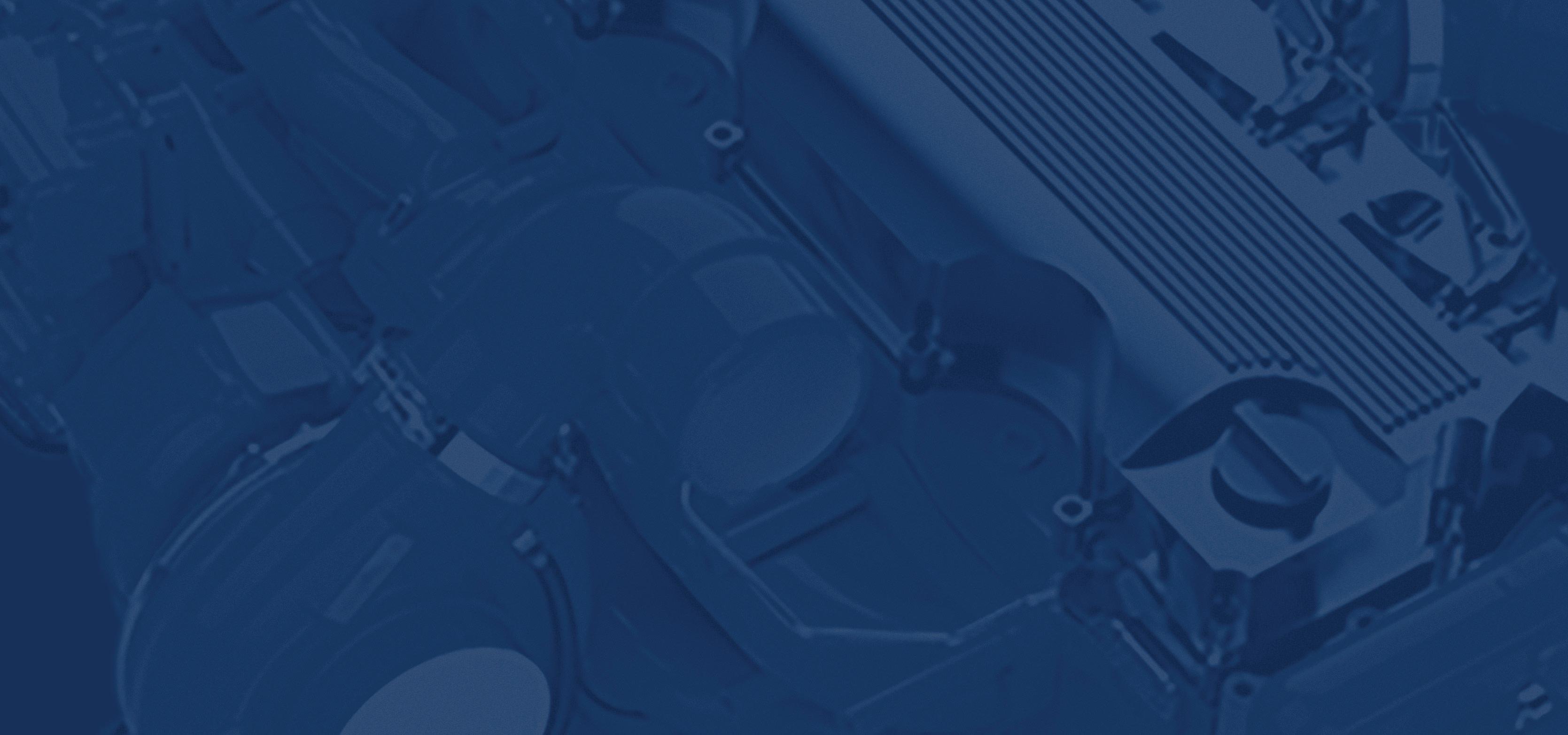 EARTHMOVING TRENDS
Offering users high power and speed, HCMA's ZX210LC-6 HP
"Operators have all the power they need, but automatically burn less fuel in less demanding applications," Stellbrink said. "In some lighter applications, this can translate to up to 15% less fuel consumption without any compromise, in regards to finish ing the job at hand."
UTILIZE FEATURESMACHINEFULLY
Overcome the Unpredictability of FUEL PRICES
HCMA's TRIAS II hydraulic system, featured on the ZX210LC-6, uses three pumps to supply the perfect amount of pressurized oil to each actuator.
For example, as recently as April, the average retail price for a gallon of ultra-low-sulfur die sel was $5.12, a 63% increase when compared to April 2021's average. And on Aug. 1, onhighway diesel fuel cost as much as $6.26 per gallon in California, on average, which is the high est aggregate in the U.S. As evidence of the steady rise in prices, this average is nearly $2 higher per gallon than the total recorded a year ago, according to the U.S. Energy Information Administration.Althoughdiesel fuel prices are beginning to decline through out the country, the expense is still influencing excavator own ers' bottom lines substantially, leading them to consider new methods for enhancing their excavators' fuel efficiency. By implementing the following advice, provided by indus try experts from Caterpillar, Hitachi Construction Machinery Americas Inc. (HCMA) and Volvo Construction Equipment, excavator owners can overcome the challenges of fuel cost insta bility and, in turn, receive a higher ROI for their equipment short and long term.
At the same time, owners and operators can also uti lize telematics to remotely monitor their fleet, while also better understanding the ways in which they can decrease their fuel consumption by review ing equipment utilization and idle time data. Furthermore, they can use the excavators' stan dard onboard technology to reduce their fuel usage or uti lize their Grade Control with Assist, which enables operators to quickly get on grade and then stay there, leading to fewer pass es, rework and fuel usage. And, of equal importance, they can utilize the excavators' onboard payload systems that prevent truck overloading (resulting in expensive fines) and underload ing (leading operators to use more trucks—to transport the same amount of material off a job—than they would have oth erwise"Dueutilized).tothese features, many of our latest excavators are dem onstrating fuel efficiency gains of up to 25%, when compared to their respective prior mod els," Stellbrink said. "By utilizing these features, owners and oper ators will increase their fuel efficiency and, in turn, decrease their operating costs as fuel pric es continue to fluctuate."
As a result, excavators can achieve high hydraulic efficiency.
excavator has various fuel saving features, including what Patrick Baker, HCMA excavator product manager, product management and engineering, considers a game changer in the excavator industry—the TRIAS II hydrau lic system. A three-pump system, it's able to supply a precise amount of pressurized oil to each actuator. And, as a result of the system's precision, the excavator achieves high hydraulic efficien cy, leading to high performance and decreased fuel consumption. "It provides better attach ment controllability too, leading to an increase in production, along with a further reduction in fuel consumption as operators can finish their jobs quicker and more efficiently," Baker said.
To help excavator owners and operators lower their fuel usage, manufacturers are offering a variety of innovative features.
To save fuel and lower their operating costs, Brian Stellbrink, excavator market profession al at Caterpillar, recommends that excavator owners and oper ators completely understand their equipment's features and then fully utilize them to their advantage.Asanexample, Caterpillar Next Gen Excavators feature Automatic Engine Shutdown, which helps prevent unneces sary, unproductive idling (a key challenge that many owners and operators are currently encoun tering), as it shuts off the engine after a certain amount of idling occurs without any hydraulic engagement. Additionally, the excavators have Smart Mode, a power management feature that adjusts power automatically, according to operators' demands.
26 EQUIPMENT TODAY | September 2022 www.forconstructionpros.com/equipment
W ithout question, fuel is one of excavator own ers' and operators' most considerable operat ing expenses—an expense that's become even more significant in recent months.
IMPLEMENT A GAME CHANGER
stock.adobe.com–©michelaubryphoto
Meanwhile, the enhanced Boom Recirculating system circulates pressurized oil in the boom cylinder whenever the boom is lowered, thereby enabling the pump's pressur ized oil to be delivered directly to the stick, resulting in more efficient and responsive control for operators. Due to this rise in controllability, operators are able to be more productive as they complete their jobs faster, lead ing to a reduction in fuel usage.
"Lastly, the ZX210LC-6 HP features Arm Recirculation and Hydraulic Boost systems, HCMA
HERE FOR ANY JOB. ANYTIME.
"If owners and managers can take a little time to go over work modes and other helpful features with their opera tors, they'll not only gain fuel efficiency, but they'll also have operators that are better prepared for the future," Ko said. "It may seem like an inconvenience in the moment, but it's a worthwhile investment of time. And, if owners and managers simply don't have enough time to train their operators, they can also utilize their OEMs or dealerships too, which may offer more formalized training."
800.538.1447 / www.KATOCES.com
"If owners and managers can take a little time to go over work modes and other helpful features with their operators, they'll not only gain fuel efficiency, but they'll also have operators that are better prepared for the future," Sejong Ko said.
EARTHMOVING TRENDS
fingertips.operators'Stressingthesignificanceofautoidle,Kohasillustratedacomparisonbetweentwoexca
Customizable and durable with easy maintenance. The KATO IC55 crawler carrier is a powerful combination of size, versatility, and performance. This midsized crawler carrier can be customized to fit any job application. Available with a fully enclosed ROPS cabin, heater, air conditioning, a brush guard package, digger derricks, cranes, a flatbed, tanks, and a personnel carrier. Standard equipment includes a ROPS Canopy, a 3way opening dump bed, and a multi-function monitor that shows fuel, DEF tank, RPMs, and voltage. Easily accessible filters, DEF tank, and battery. Standard with ROPS/TOPS Canopy and joystick-controlled functions. In stock now. Call today to get your IC55 crawler carrier. which increase arm speed," Baker added.
EquipmentConstructionVolvo
Available with a fully enclosed ROPS cabin, heater, air conditioning, a brush guard package, digger derricks, cranes, a flatbed, tanks, and a personnel carrier. Standard equipment includes a ROPS Canopy, a 3- way opening dump bed, and a multi-function monitor that shows fuel, DEF tank, RPMs, and voltage. Easily accessible filters, DEF tank, and battery. Standard with ROPS/TOPS Canopy and joystick-controlled functions. In stock now. Call today to get your IC55 crawler carrier.
FEATURES REDUCE FUEL CONSUMPTION
AUTO IDLING IS KEY Aside from high fuel costs, excava tor owners are currently encountering a variety of challenges, according to Sejong Ko, product manager, excava tors, Volvo Construction Equipment.
One primary feature of Volvo exca vators that Ko believes operators must fully understand is the auto idle, which automatically reduces excavators' rpms after a certain period of inactivity, gen erally ranging from less than 10 seconds, all the way up to 30 sec onds. To turn the feature on or off, some exca vators also feature a switch that's avail able at
"Consequently, operators have yet another means to finish their jobs fast er, thereby minimizing their operational time and fuel consumption."
"This could equate to a $20,000 dif ference in resale value, depending on class size, along with the countless gallons of fuel Excavator A would utilize during those additional 2,500 hours," Ko added.
To enhance their environmental footprint while decreasing fuel consumption, Volvo excavator owners and operators can also uti lize an Engine Auto Shut Down feature, which enables their engines to be set to five-minute timers. After the engine's con trol lockout lever has been down for four
Customizable and durable with easy maintenance. The KATO IC55 crawler carrier is a powerful combination of size, versatility, and performance. This midsized crawler carrier can be customized to fit any job application. Available with a fully enclosed ROPS cabin, heater, air conditioning, a brush guard package, digger derricks, cranes, a flatbed, tanks, and a personnel carrier. Standard equipment includes a ROPS Canopy, a 3way opening dump bed, and a multi-function monitor that shows fuel, DEF tank, RPMs, and voltage. Easily accessible filters, DEF tank, and battery. Standard with ROPS/TOPS Canopy and joystick-controlled functions. In stock now. Call today to get your IC55 crawler carrier.
HERE FOR ANY JOB. ANYTIME.
800.538.1447 / www.KATOCES.com
First, some operators have less experi ence on excavators than they previously had. And, oftentimes, owners have fewer resources to conduct the same amount of work they once did, so it's difficult for them to find the time they need to train their operators exactly as they'd prefer to. As a result, it's vital for own ers to ensure operators understand their excavators' features.
Customizable and durable with easy maintenance. The KATO IC55 crawler carrier is a powerful combination of size, versatility, and performance. This midsized crawler carrier can be customized to fit any job application.
vators: one that has 50% idle time (Excavator A) and another that has 25% idle time (Excavator B). Due to idle time differences, Excavator A will run for about 2,000 hours annually, while Excavator B will only run for 1,500 hours each year. Within five years, Excavator A will run for 10,000 hours, roughly 2,500 hours less than Excavator B. Not to mention, Excavator B will require five fewer 500-hour service intervals during the five-year period.
"It can also be used for truck loading, as the boom float will reallocate pump flow to the engines' bucket and arm cylin ders, resulting in improved cycle times whenever hard digging isn't required," Ko said. Aside from enhancing grading accuracy and cycle time speed, operators can also increase power and controllability, while improv ing their fuel efficiency even further, by utilizing the correct work mode for their respec tive excavator. According to Ko, operators often select the high est work mode setting available, regardless of the tasks. However, some tasks can be achieved at much lower rpms without any loss in cycle times or performanc es being noticed at all. In fact, operators could lower their fuel consumption by 10% for each excavator, as long as they run every one at 200 to 300 rpms less than they previously did.
TRENDS
EARTHMOVING minutes, a 60-second warning will begin. Once the 60 seconds have passed and the engine still hasn't been utilized, the excavator will shut off completely. Therefore, the excavator will no longer idle for 40% to 60% of its operator time, which is often the norm for this type of equipment. Hours will no longer be added to the machine either and, above else, fuel won't be wasted anymore.
ENHANCE ACCURACY, POWER AND CONTROLLABILITY
Furthermore, operators can use Volvo excavators' ECO Mode feature too, particular ly as they conduct light duty work like digging soft materi al and grading. Able to control fuel pump flow, in order to avoid inertia whenever overload relief valves are overflowing, the feature also maintains digging power, along with maximum swing"Operatorsefficiency.must ensure they know how the ECO Mode fea ture works on their respective excavators, as it can reduce rpms by approximately 10% on some models," Ko said. "In addition to decreasing rpms, it also improves fuel efficiency by 5%."
"It should be as simple as possible to balance engine rpm with hydraulic flow, which is why everything is integrated into a single dial on Volvo exca vators," Ko said. "By moving this dial, operators can change the pump flow, along with the engine speed." Idle modes are available in two options: I1 for 800 rpm, which saves the most fuel of the two, and I2 for 1,000 rpm, which enables faster warm-up times. Meanwhile, fine modes, which increase hydraulic lifting power by 10%, are available in two options as well—F1 (partic ularly ideal for finish work like grading) and F2 (ideal for tasks like setting culvert or large pipes in trenches, as it has full power, along with a marginally higher pump flow). In addition, operators can uti lize four general modes, known as G1, G2, G3 and G4, for con ventional digging and excavation projects, along with a heavy mode (known simply as H) that offers maximum power, as it's especially useful for digging in extremely hard terrain.
"We have some of the bright est engineers in the industry working hard every day to con tinue to lower operating costs for excavator owners, while also increasing excavators' jobsite efficiencies and production capa bilities," he said. "These are very exciting times ahead!" Baker adds that HCMA will continue to conduct research regarding new excavator features that not only save fuel, but also offer enhanced performance and productivity."Machine matched hydrau lics, high power and speed, serviceability and, of course, fuel efficiency will remain HCMA's primary goals," he said. "And, with this in mind, the com pany will continue to conduct fuel reduction measures, while also keeping the total cost of ownership low for owners and operators alike." As fuel efficiency remains a key issue for excavators for the foreseeable future, Ko also believes alternative power sourc es will develop rather quickly. For instance, Volvo Construction Equipment is focused on con tinuing to improve its traditional powertrain and hydraulic control systems, as recent offerings like the EC530EL and EC550EL are increasing fuel efficiency by 10%, when compared to the pre vious generation of systems. Yet, at the same time, the company is also overseeing advancements of alternative power sources, such as hydrogen fuel cells. "These developments take time though, as many gov ernments are regulating these efforts and companies are set ting their own standards too," Ko said. "Therefore, diesel will remain in the mix for a while, while internal combustion tech nology continues to progress as well, including features that will enhance fuel efficiency." He added, "There is no sin gle solution. With this in mind, excavator owners will need to find the best mix of chang es that's the most suitable for their own unique operations as they look ahead to the coming months and years." ET Chris Lewis is a freelance writ er covering the construction and related industries. Read more https://eqtoday.co/f8nyjzat:
Capable of relieving pump pres sure from Volvo excavators' engines' cylinders whenever booms are lowered, a boom float feature, in turn, improves grad ing accuracy, increases the speed of cycle times and enhances fuel efficiency. Utilized, in particu lar, for leveling and compacting soil, the feature allows free upand-down movement of booms, enabling it to effortlessly follow the contours of the ground, as operators never have to worry about adjusting heights regularly.
Caterpillar Next-Gen Excavators have Smart Mode, a power management feature that adjusts power operators' demands. Caterpillar
automatically, according to
THE FUTURE OF FUEL EFFICIENCY As Stellbrink prepares for the future, he's confident the exca vator industry will continue to achieve further significant gains, with regards to fuel efficiency.
EquipmentConstructionVolvo
28 EQUIPMENT TODAY | September 2022 www.forconstructionpros.com/equipment
Operators can use Volvo excavators' ECO Mode feature too, particularly as they conduct light duty work like digging soft material and grading.
RIGHT MINI EXCAVATOR for Your Business
PERFORMANCE FACTORS
Size and performance typi cally go theityunderstandingpossibletypeormovetorwillstructionsize.whenthetion,WhatevermunicipalsuchmusttheButwhenforce,erexcavatorsationsshouldhorsepower—butmachineshand-in-hand—largertendtooffermorecontractorsnottakesizeconsiderforgranted.Largerminitypicallyoffergreatdiggingdepthandbreakoutcriticalperformancespecsthejobrequiresthem.sizingdowncouldalsobeproperstrategyifoperatorsnavigatetighterjobsites,asinresidentialareasorroadorutilitywork.acontractor'ssituamatchingthemachinetoworkisthegeneralprincipleconsideringminiexcavatorForexample,manyconorutilitycontractorsrelyontheirminiexcavato,amongothertasks,lift,andplaceconcretebarrierspipes.Theymayassumethisofworkrequiresthelargestmachines,butinreality,theliftcapacisthekeytosuccess.Doesminiexcavatorhaveahook
This will eliminate the extra weight of the bucket itself and allow the opera tor to lift more and save power. In addition to machine size and weight, another major design feature to consider for a high performing machine is excavator tail swing. Tail swing refers to how far the rear upper structure overhangs beyond the tracks when it rotates. Options range from conventional tail swing, which is usually 18-inches or more of overhang depend ing on machine size, to zero tail swing with no overhang. Between the two extremes are machines with minimal—some times called ultra-tight—tail swing. The tail swing configura tion contractors should look for depends on the applications in which they'll use the mini exca vator. For open jobsites with few obstructions, standard tail swing models may be just fine, even sometimes offering better lift capacity thanks to the extra weight on the back. Jobsites with less room to spare or contrac tors looking for a more versatile machine may be better suited for ultra-tight or zero tail swing machines. Operators working in residential areas next to homes or on roadways have a higher risk of accidentally causing dam age to a structure, road barrier, or—worse yet—a passing vehicle with tail overhang. Less over hang means operators have less to worry about while focusing on the work in front of them. Second auxiliary hydraulics is another feature contractors might want to look for as stan dard, or at least an optional addition, on their mini excava tor. As the industry gets more and more attachments-driven, a second PTO has become indis pensable for contractors running attachments with extra function ality, such as a grapple requiring one line for grappling and anoth er for rotation and tilt. A relatively new feature on the mini excavator scene, the six-way blade, is a compelling
Selecting
All photos courtesy Yanmar M ore and more contrac tors are adopting mini excavators for use on the jobsite. As the tech nology and engineering that go into these machines continue to improve, mini excavators offer greater promise of productiv ity and return on investment for contracting businesses of all sizes. It's a best-of-both-worlds scenar io: the utility of an excavator in a compact package capable of effi cient work on tight jobsites. The problem—and this, as they say, is a good problem to have—is selecting the mini excavator that's right for your business from among the many options available today. With any number of features and con figurations to choose from, what factors should contractors con sider when looking to invest in a mini excavator?
or suspension system?
With today's technology, even the smallest mini excavators can offer surprising levels of power and reliability.
Machine size and weight are primary considerations when determining which mini excavator is the right fit. These factors affect everything from power and performance to transportation costs and maneu verability, so it's important to choose wisely. Transportation weight can affect whether the machine is able to make it to the jobsite without hassle. Contractors should consider their trailer size and how much weight it can safely handle. Understanding local laws and licensing requirements should also be a consideration. Staying small can often help avoid spe cial licensing and ease transport. Many contractors look at the tough jobs in front of them and prematurely eliminate the pos sibility that a small-class mini excavator can handle them. But with today's technology, even the smallest mini excavators can offer surprising levels of power and reliability, so it's worth tak ing a realistic look at the job that needs to be done and con sider how much machine is truly required to manage it effectively.
30 EQUIPMENT TODAY | September 2022 www.forconstructionpros.com/equipment EARTHMOVING TRENDS
Weighing Your Mini Options: the
Whatever a contractor's situation, matching the machine to the work is the general principle when considering mini excavator size.
TECHNOLOGY
Sizing down could be the proper strategy if operators must navigate tighter jobsites, such as in residential areas or municipal road work. Less overhang means operators have less to worry about while focusing on the work in front of them.
Many mini excavators today can take advantage of advanced technology, such as telematics systems that offer contractors greater convenience and more control over their machines.
Features range from error detec tion and notification to real-time operational status updates and daily work reports. Some telematics systems come with integrated theft protection, allowing the machine's owner to set a range from a specific loca tion and trigger an alert if that range is exceeded. Telematics features can vary from manu facturer to manufacturer, so it comes down to which functions the contractor feels are most crit ical, as well as the cost/benefit value of the system. The cost for these systems can vary, but some manufacturers offer them free for as many as five years with the purchase of a new machine.
FINDING THE ONE Selecting a mini excavator can seem daunting, especially with all the features and options avail able on the market today. But the upside is that with a little research and planning, contrac tors have a better opportunity than ever before to maximize their investment by finding the mini excavator that's perfect for their business. ET Jeff Pate is director of sales for Yanmar Compact Equipment North America. Read more https://eqtoday.co/28t5zvat: AMERICA Call: 800-365-7260 Visit: morookacarriers.com
QUALITY AND RELIABILITY
September 2022 | EQUIPMENT TODAY 31 EARTHMOVING TRENDS
WE KEEP ON TRACK
Most contractors would say they are looking for a reliable, highquality mini excavator. Knowing what you want in this arena is one thing but determining exact ly which machine meets these criteria is quite another. There are many ways to approach the question and, depending on who you ask, you may get varying answers. There are few meth ods contractors can use to sift through the Contractorsdata.can start by investigating a manufacturer's reputation for quality. A reli able manufacturer will have a meticulous manufacturing pro cess, executing regular checks and audits on the quality of their components. The more frequent the checks, the more stringent the quality control. Checks that occur every day show a stron ger commitment to quality than audits that happen only one time perAnotheryear. important check point for evaluating quality and reliability is looking for a man ufacturer that handles as much of its processes in-house as pos sible. The more internal control the manufacturer retains, the less chance for inconsistencies or errors. For example, by build ing both the engine and chassis of the machine, manufacturers maintain experience and insight into the porting process that could otherwise lead to inconsis tencies or shortcuts that inhibit performance.Thewarranty offered by the manufacturer can be an indica tor of their confidence in the quality and reliability of their equipment. Some warranties are at a level nearly double what would be considered standard in the industry. Anything above a two-year/2,000-hour warranty would be considered above aver age. Some manufacturers offer as high as doorcatedandaccesslocatedlevels,oneasysightforturesAdditionalnanceforeasiersignificantlytiltfacturersSomeminitheestateasize,theirothers.worktorsminimaketuresfeweaseingwarranties.four-year/4,000-hourFinally,forcontractorsseekmaximumserviceabilityandofmaintenance,thereareadesignfeathatcansomeexcavaeasiertoonthanGivencompactthereisn'tlotofrealunderhoodofaexcavator.manuofferupcabsforaccessmaintetasks.featolookincludeglassesforreferencereservoirfiltersclosetodoors,adediaccessforthe
battery, allowing the individual to stand nearer the battery when lifting or placing it—a life saver for those accustomed to working on machines with cumbersome and difficult-to-access battery locations.
option to consider for con tractors who will rely on their machine for grading or back filling. Adding utility to the previously leading-edge four-way blade, which supports both verti cal and horizontal movement, a six-way blade introduces tilting capabilities. This option is espe cially useful for landscaping and road work, where contouring to the terrain or a crowned road is crucial for a high-quality finished product.
•
Yanmar Compact Equipment has released its maintenance kits for service interval maintenance of Yanmar machines. Available for all current and many legacy models, the maintenance kits are available exclusively through Yanmar Compact Equipment dealers and come personalized with items such as filters and fluids for Yanmar mini excavators, wheel loaders and tracked carriers. All of the included components are genuine Yanmar OEM parts, ensuring quality system performance for customers.
FLEET MANAGEMENT Products 32 EQUIPMENT TODAY | September 2022 www.forconstructionpros.com/equipment
All Mazio breakers come with a five-year warranty. The products are available with the company's vibration-activated digital hour meter, which measures the tool's operational hours, differentiating from the carrier hours. The meter provides tracking for preventative maintenance activities and billable hours. A 12-year integrated, sealed battery powers the meter as it automatically and autonomously tracks the tool's impulse during operation, calculating its true work hours. A fiberglass-reinforced heavy-duty rubber case protects the meter from harsh working environments. Mazio offers six XL breaker models for 30-ton to 140-ton mining-duty excavators, with tools ranging from 3.4 tons (3 metric tons) in weight and 9.8 feet (2,980 mm) in length to 11 tons (10 metric tons) in weight and 16.4 feet (5,000 mm) in length. For excavators 11 to 36 tons, five breaker models range from 1 ton (0.9 metric tons) and 6.7 feet (2,050 mm) to 2.6 tons (2.4 metric tons) and 8.7 feet (2,650 mm). For compact carriers, there are six breaker models available from 287 lbs. (130 kgs) and 3.2 feet (990 mm) to 1,279 lbs. (580 kgs) and 5.9 feet (1800 mm).
Hendrickson Truck Commercial Vehicle Systems partnered with Mack Trucks to offer the HAULMAAX EX heavy-duty rubber suspension. The Mack TerraPro and LR cab-over vehicles are now available for purchase with the HAULMAAX EX suspension at authorized Mack dealers. HAULMAAX EX supports trucks that operate both on- and off-highway. The suspension's equalizing beam distributes the load equally between both axles in offroad and uneven terrain conditions and provides 17 inches of diagonal articulation. The design eliminates fixed center bushing pivot points to reduce wheel hop. An integrated jounce stop provides overload protection to maximize the life of the progressive load springs and bolster springs. The tire clearance was increased on the HAULMAAX EX to include packages with 315 tires and 9-in. steel wheels, while continuing to meet the SAE standard for tire chain clearance.
The 23.5R25 adds to the Bridgestone VSWAS line of OTR radial snow tires that includes the 14.00R24, the 17.5R25 and the 20.5R25. Bridgestone also offers the VSW, a V-Steel Snow Wedge radial for icy or packed snow surfaces. The Bridgestone OTR line has tread patterns and compounds designed for various surfaces and applications, providing performance on the jobsite.
Read More https://eqtoday.co/climbat
The CLIMB Lift is a self-climbing, transportationverticalsystem that can be used in high-rise construction to move people and goods. The system has been featured on over 170 elevators, with further deliveries scheduled for contractors and developers. By offering CLIMB Lift with the Schindler 5500, the product is now capable of serving smaller buildings of 150 meters and below. In particular, the Schindler 5500 CLIMB Lift has been designed for Machine-Room-Less (MRL) elevator applications. The design, which was derived from the Schindler 7000 CLIMB Lift, doesn't require a lifting platform. Schindler has also introduced a new design option, enabling integration with the building's formwork during construction.
V-Steel Snow Wedge
• Cut-resistant compound: For reduced cutting, chipping and puncturing
Read More Hendricksonhttps://eqtoday.co/yanmarkitatHAULMAAXEX
Mazio Attachments has launched the XL series of hydraulic rock breakers.
Mazio XL Hydraulic Breakers
"We want to make it as easy as possible for Yanmar Compact Equipment operators to keep their equipment running smoothly through routine maintenance," said Jeff Pate, director of sales for Yanmar Compact Equipment North America. "These maintenance kits not only provide a convenient option to help customers keep up with service intervals, the use of OEM parts can also reduce the life cycle cost of the equipment."Yanmar'smaintenance kits provide customers the option to buy a single box from their Yanmar CE dealer rather than spending the time trying to find individual filters and fluids separately. This minimizes downtimes and allows operators to get back to work faster.Yanmar offers maintenance kits with and without oil for each model. Each kit is based on what the machine's manual recommends for a particular unit, with variations on hydraulic service, filters and fluids. Included components are not only guaranteed to fit, they are tested and recommended by Yanmar for performance and machine life.
•
Yanmar Maintenance Kits
Schindler CLIMB Lift
Bridgestone introduces the VSWAS 23.5R25
Bridgestone VSWAS 23.5R25
•
Tool choices for Mazio XL hydraulic breakers Cone-shaped tool for universal use in concrete and rock Chisel tool for rock breaking, concrete demolition and asphalt breaking Cylinder tool for drilling and concrete demolition Moil point for universal use in concrete and asphalt Blunt tool for demolition Read More https://eqtoday.co/mazioxlat
• Deep siping design: For year-round use and capability in snow, gravel and soft sandy conditions
include: •
• Rugged tread design: With wide grooves and angled lug walls to minimize stone retention, stone throw or the need for chains
FEATURES:
The heavy-duty attachments provide performance in demanding conditions, such as quarries, mining, tunneling, trenches, demolition and more. Mazio XL breakers are designed for carriers from 1 ton to 140 tons of operating weight, including mini excavators, skid steer loaders, backhoe loaders and excavators. Mazio hammers feature a closed case built from 100% Hardox steel to protect the body from wear and impact. The breakers feature anti-blank fire technology, which minimizes wear, an energy recovery system that reduces the required oil flow and a double-damping system for reduced vibration. Variable impact speed and power can be manually tuned using an Allen tool. A lower breaker speed provides greater power, while higher speed reduces the power, depending on the application's needs.
Read More https://eqtoday.co/q6jfnqat
Yanmar maintenance kits are available exclusively through Yanmar's dealer network.
All Season tire, a size expansion to the Bridgestone Off-the-Road (OTR) line of radial snow tires. Designed for grader and loader applications, the VSWAS 23.5R25 can be used in deep snow with a tread pattern that reduces stone holdings without the need for studs or chains. The VSWAS 23.5R25 is also for year-round use, negating the need for seasonal tire change-outs. "The VSWAS 23.5R25 is an important size expansion within our Bridgestone line of off-the-road snow tires," said Rob Seibert, president, OTR, Bridgestone Americas. "This new tire size is tailor-made for the deepest of snow conditions, with a versatility in performance that fits in any season."
•
Read more https://myfc.pro/zdkjntat:
Equipment you need. Prices you'll dig. Attachments, parts, and more. www.ebay.com/heavyequipment
All
TAKE ON ANY TASK:
Demolition Attachment Guide to Optimize Efficiency
CONCRETE CRUSHERS
34 EQUIPMENT TODAY | September 2022 www.forconstructionpros.com/equipment
Next to hydraulic break ers, crushers are probably the most common attachment for demolition contactors. These attachments reduce noise and vibrations, so they can be used in a number of sensitive environments.Wherebreakers use force to knock down a wall, crushers sim ply chew up the concrete, leaving rebar exposed. To do this, crush ers require access to an exposed edge of the structure being demolished—either the top, side or end—in order to break it down. Imagine trying to take a bite from the middle of a piece of bread. It doesn't work with out bending the bread. Taking a bite from any side, on the other hand, doesn't require any spe cial maneuvering. For top-down applications where noise and vibration constraints are primary concerns, crushers allow contrac tors to work during the day—in some cases without the neigh bors even Recently,noticing.aCanadian contac tor was able to remove 38 stories using crushers and remote-con trolled demolition robots. The company's primary focus was mitigating disruption to the local area with the dust and noise that accompanies any demolition
FLEET MANAGEMENT
F or interior and top-down demolition, many con tractors have come to rely on remote-controlled demolition robots. And with good reason. These innovative machines provide industryleading power-to-weight ratios. The smallest models easily fit through standard doorways and are light enough to trans port using a passenger elevator, making them ideal for demo lition in tight spaces. Despite this compact footprint, they can provide hitting power on par with excavators three times theirThissize.power comes from a perfect pairing between carrier and breaker—standard equip ment for these machines. For optimum performance, indus try-leading manufacturers design their demolition robots starting from the tip of the breaker to ensure hydraulic flow and pres sure are perfectly calibrated. This increases efficiency and breaking capacity, but also results in less wear and tear on the carrier for a hardier unit overall. However, solely relying on a breaker is selling these machines short. A range of attachments are available from manufactur ers, allowing operators to tackle a variety of tasks, such as material handling, excavation, surface preparation and much more. Forward-thinking contractors are capitalizing on the versatil ity provided by the right suite of attachments. The proper com binations can streamline their jobsites as well as open up new applications to grow their busi ness—turning a demolition robot into a remote-controlled toolSelectingcarrier. the right attach ments is key to unlocking the full potential of these machines. Here are four attachments to consider for optimum efficiency with remote-controlled demoli tion equipment.
Crushers are one of the most common attachments for demolition contactors. These attachments reduce noise and vibrations, so they can be used in a number of sensitive environments. photos courtesy Brokk
Perhaps the most underuti lized demolition attachment is the grapple. This versatile tool is ideal for soft demoli tion, separation and sorting applications. It can also be used for support tasks before, during and after the primary demolition.Grapples function like a rudimentary hand with two fingers and a thumb for pinching, pulling and sorting. When paired with a flexible remote-controlled machine, the grapple can provide significant time and cost sav ings over manual demolition methods in tight, confined spaces. In many cases it removes the need for har nessed workers on ladders or scaffolding. For example, the highly articulated attachment can be used to grasp structur al elements such as drywall, ceiling sections, piping, steel drums and HVAC ducts which the remote-controlled carrier machine can then easily pull down. Remote operation also means workers can position themselves away from any falling debris while maintaining a good view of theAnotherwork. example would be elements that require support, like a 4-inch-diameter over head pipe that needs to be cut with a torch. The grapple simply clamps onto the pipe and holds it while a worker torches through it on either end. Once it is free, the grap ple safely lowers the pipe to theAndground.grapples aren't just for demolition. Grapple attachments can also be used for lifting, moving and support during construc tion. Depending on the jaw opening and carrier size, these tools can lift materials up to 30-in. in diameter. When paired with a demolition robot with exceptional reach, this means operators can remain safely on the ground and out of the drop zone for a number of overhead tasks. Additionally, once mate rials have been pulled down, the precision and flexibility of the remote-controlled demoli tion machine with the grapple attachment makes it easy to pick up and sort even small debris.Here again, jaw open ing is important for overall productivity. Additionally, a 360º hydraulic rotation cir cuit should also be considered for fast and accurate position ing. For picking, sorting and DEGREES / FLAT BOTTOM TRENCH • LOW VIBRATION
METAL AND COMBI SHEARS
September 2022 | EQUIPMENT TODAY 35 FLEET MANAGEMENT offers a mechanical solution that keeps operators safely on the ground while providing good view of the work. And, while contractors should still ensure electricity is shut off before cutting wires or other conduit, it's much better for a robot to take an electrical shock than a human.
project. After erecting a hoarding system around the top of the building, the demo lition area was essentially hidden from the ground and neighboring buildings. The contractor worked down through the build ing's floors, systematically crushing concrete and cutting reinforcement steel. Working with two demolition robots, crews were able to complete one floor every three to four days, taking down the entire 38 stories in just 9 months. Curious residents, unable to see or hear what was going on, questioned if the project was actually progressing until the protective hoarding structures were removed and the top of the landmark struc ture had disappeared. In addition to "silent demolition," crushers also make material handling eas ier. The resulting debris is a uniform size, and steel is separated for recycling during the initial demolition instead of having to remove it later. For maximum efficiency, pay atten tion to the jaw opening and crushing force. To easily take on concrete slabs 17-22 in. (440-560 mm) thick, a crushing force from 44-54 tons is best. Wear-resistant, replace able steel alloy crusher tips and cutter blades, as well as a full 360º rotation are also recommended.
Using a remote-controlled tool carri er with a shear attachment for these tasks eliminates many of the associated risks. Shears pierce or cut through material, rath er than burn through it like a torch. By removing heat from the equation, opera tors are also eliminating sparks, flying embers, and fumes. Additionally, com pact demolition robots are able to access confined spaces and areas with low floor loads. Using shears in these situations
Demolition robots can be paired with a bucket to increase efficiency for a number of confined applications, such as excavation, digging trenches, material handling, sorting, separating and loading debris.
Shears are another attachment that, when paired with demolition robots, can sig nificantly increase safety and productivity on a demolition jobsite. As with break ers, crushers and grapples, industry-leading manufacturers have taken advantage of the maneuverability and precision avail able from demolition robots to optimize their shear attachments, reducing the need for larger crews and handheld torches in a number of applications. Because of floor load limits or other access restrictions for larger equipment, contractors have traditionally relied on handheld torches for metal cutting tasks on interior demolition projects. The use of hand tools for cutting concrete reinforce ment, sprinklers, conduit, wire and cable comes with potentially life-threatening risks for workers. In addition to electrical shocks, burns, fumes, fire hazards and falling debris, these tasks often require scaffolding. The potential hazards add up to increased health concerns for workers, which is reflected in workman's comp claims and higher insurance premiums for employers.
Look for shears with a high power to weight ratio. This allows for optimal cutting power in a smaller package, making it easier to maneu ver the shears in tight spaces. Additionally, a hydraulic 360º rotary drive provides pinpoint accuracy.
CREATES BACKFILL ON DEMAND • LEAVES TRENCH WALLS PERFECT 90
For Additional Information Call 301-665-1165www.antraquip.net info@antraquip.net
TRENCHING, DEMOLITION, ROCK EXCAVATION, SOIL MIXING and more ROCKATTACHMENTSTRENCHINGROCK AND GRINDERSCONCRETE
MULTI-PURPOSE GRAPPLES
#1 Contractor's Choice for Mechanized Cutting Solutions!
BUCKETS Finally, no suite of robot ic demolition attachments would be complete with out a bucket—or two. These multi-purpose tools increase efficiency for a number of confined applications such as excavation, digging trenches, material handling, sorting, separating and load ingSincedebris.they are primarily designed to optimize break out forces for hammering above and in front of the machine, the demolition robots' boom design provides ample power for digging in rocky soil and heavy clay. It also provides increased reach and maneuverability com pared to most similar-sized mini excavators. An innova tive, three-part arm allows demolition robots from lead ing manufacturers to work closer to the carrier body, minimizing the need to repo sition. Compared to the two-part excavator boom, the demolition robot's flexible three-part arm also requires less height to extend, making it ideal for confined spaces. Most models only require 72–84 inches (182.9-213.4 cm) of height clearance for excavation, allowing opera tors to work in a number of situations with low overhead clearance, such as tunnels and utility applications. Save money on bulk diesel and skilled labor costs with a NO HAZMAT fuel & service trailer from Thunder Creek Equipment.
*Easy Financing: $3,000 down payment based on our jobsite-ready, 690-gallon Multi-Tank Trailer and patented 100-gallon, 2-in-1 DEF system. Subject to approval. Offer valid until Sept 30, 2022.
GETYOURSFORJUST$3,000DOWN No payments, no interest, until 2023* Learn more online at or call 866.535.7667
36 EQUIPMENT TODAY | September 2022 FLEET MANAGEMENT material handling, boltable grip plates allow operators to complete those tasks without switching attachments.
Smooth, precise movements and a remark able range of motion mean operators can dig both toward and away from the machine by simply switching the direction of the bucket, and a stronger boom means the demolition robot can handle larger buckets and heavier loads than similarsizedUsingexcavators.abucket and remote-control demolition robot also provides increased safety compared to an excavator. Remotecontrol operation keeps employees safely on the ground and outside the immediate work zone, protecting them from dust and flying debris. It also eliminates the need to climb into or out of a cab, which is a leading cause of jobsite injury often resulting in sprains, strains and other minor ailments. Leading manufacturers offer customized buckets to fit an operation's specific needs for maximum efficiency.
TACKLE ANY TASK These tools are just a small representation of what some manufacturers offer—the ideal suite of tools for interior and topdown demolition. With more than 80 attachments to choose from, manufactur ers aren't kidding when they say they have a tool for every application. From planers and descalers to rock drills, saws and shot crete guns, a demolition robot can become a true multi-purpose machine that opens up new revenue opportunities and speeds up ROI. ET Jeff Keeling is the North American sales and marketing manager for Brokk Inc.. Read more https://eqtoday.co/i0bg0fat:
Shears are another attachment that, when paired with a demolition robot, can significantly increase safety and productivity on a demolition jobsite.
From planers and descalers to rock drills, saws and shotcrete guns, a demolition robot can become a true multi-purpose machine that opens up new revenue opportunities and speeds up ROI.
go.ThunderCreek.com/ET0922
EQUIPMENT ACCESS
Three-wheel counterbal ance forklifts are particularly useful for maneuvering in tight spaces.
˜ Telehandlers, also known as telescopic forklifts, have fea tures of a crane and a forklift. An angled boom enables it to access hard-to-reach areas. Telescopic forklift sizes vary. A compact telescopic forklift might hoist 5,500 lbs. up to 19 ft. high. The heaviest-duty telescopic forklift might hoist 10,000 to 12,000 lbs. up to 56 ft. high. In addition to equipment type, there are a few other important elements that contractors need to factor into forklift operations. These include:
SAFETY AND PRODUCTIVITY ON THE JOBSITE
LEFT: The best forklift for the job comes down to a variety of factors, including capacity, dimension and functional capabilities.
FORKLIFT MAINTENANCE A forklift in good working order is crucial to a productive worksite. Forklift maintenance matters for renters, as well as owners. Most equipment rental companies require the customer to perform regular maintenance and will charge for any damage caused by Forkliftneglect.upkeep is man dated by federal rules. The Occupational Safety and Health Administration (OSHA) requires daily forklift inspections to look for "any condition adversely affecting the safety of the vehi cle." OSHA forklift maintenance guidance is limited to general advice that applies to all indus trialTotrucks.catch problems that may pose safety issues or cause the machine to break down, the operator should perform a visual inspection of the fork lift before every shift. If an inspection reveals a problem or potential problem, the opera tor should alert their manager. If an issue poses a safety haz ard, the machine should be taken out of service. Operating a machine that is not in safe operating condition may lead to an OSHA fine.
Longer forklifts will have a larger turning radius. Standard forklifts range in width from about 3 ft. to 7 ft. and in length from about 8 ft. to 10 ft. The largest forklifts can be 10 ft. or more long and 10 ft. or more wide.
The use of rental forklifts by operators who are not properly trained or certified poses signifi cant safety issues. Equipment access control in the form of a keypad ignition lock can increase jobsite and worker safety and also help owners and contractors boost productivity and reduce costs. Access control keypads let companies limit who can access the equipment and track who uses it and when. Contractors can set up access management on an online system and assign PINs to specific individuals or groups such as specific crafts or subcontractors. They can also provide access using RFIDenabled ID cards. With access control system in place, the operator enters the PIN or swipes an ID card, unlocking the keypad ignition lock to start the equipment. If a contractor does not need a keypad ignition system for a par ticular machine or project, the rental equipment provider can easily disable the feature.
September 2022 | EQUIPMENT TODAY 37www.forconstructionpros.com/equipment FLEET MANAGEMENT
Here are a few forklift options with different functional capa bilities that contractors can consider for their worksites.
FORKLIFT SAFETY Forklift safety training is essen tial to learning how to operate a forklift safely and avoid acci dents. Training ensures that operators can steer and maneu ver safely, and understand load capacity, load composition, the limitations of the machine and how to properly secure loads. Per OSHA forklift regula tions, no one should operate a forklift unless they are proper ly trained and certified to do so. Companies should verify that all operators are up to date on their certifications.Holdingregular toolbox talks is a smart way to remind opera tors of basic safety precautions. They provide a good opportuni ty to identify any forklift hazards specific to the worksite and also remind employees who might be on foot in the materials handling area how to stay safe around a moving forklift.
F orklifts are an important piece of equipment for construction contractors. They make it easy to load, unload, lift and transport materi als on a construction jobsite. The starting point in select ing the right forklift for a jobsite is considering forklift capac ity, dimension and functional capabilities.Therated capacity, or load capacity, of a forklift details the maximum weight it can safely lift. Forklifts have a wide range of load capacities, from 3,000 lbs. on the low end to 70,000+ lbs. for a high capacity diesel forklift on the high end. Looking at equipment dimen sion, there is no point in buying or renting a forklift that can carry the loads needed to lift if it will not fit the area where it needs to go. Consider the length, width and height (especially the collapsed height) of a fork lift with respect to access points such as low-hanging beams and branches; the height of a ceiling if the equipment is operating in a structure and the equipment's storage space. Also consider how much space is needed to maneuver when lifting and transporting loads.
Forklifts can be one of the most useful pieces of equipment on a worksite. The best forklift for the job comes down to a variety of factors, including capac ity, dimension and functional capabilities. Jobsite safety and productivity also require careful equipment maintenance, prop er worker training and effective machine access. When choos ing a forklift, contractors should consult with an expert, such as equipment rental providers, regarding the specific worksite circumstances, and the applicable rules and regulations related to the jobsite. ET Christina Andrews is the content marketing manager at United Rentals. Read more https://eqtoday.co/ibvrwuat:
Selecting and Operating the RIGHT FORKLIFT for Your Jobsite
˜ Rough terrain forklifts are designed to handle uneven surfaces—hills, soft ground, mud and rocks. There are several types of rough ter rain forklifts. Variable reach rough terrain forklifts have a cab for the operator and a telescopic boom with overlap ping sections, which allows the operator to place items directly in front of and above the forklift.
˜ Counterbalance forklifts are excellent for moving build ing materials on a jobsite and loading and unloading con struction supplies. They have a heavy counterweight at the back of the machine that off sets the weight of the load in the front, which allows them to lift heavier loads.
ABOVE: Consider how much space is needed to maneuver when lifting and transporting loads. Longer forklifts will have a larger turning radius. RentalsUnited
Read More https://eqtoday.co/FDX36at
Read More https://eqtoday.co/400xat
Read More https://eqtoday.co/ebz8560at
Lincoln FrontierElectric400XPipe
RedMax EBZ8560 RedMax introduces the EBZ8560 commercialgrade blower. Passing a 4,000-hour durability test, this backpack blower is designed for lawn maintenance professionals. The RedMax EBZ8560 generates 15 percent more blowing force than its predecessor (the EBZ8550). This backpack blower is equipped the ofEBZ8560withengineengine,Strato-ChargedRedMax2-strokewhichfeatureshighcompression.Pairedthehigh-flowvolute,theproduces1,000CFMairvolumeatspeedsof220MPH at the nozzle. The product features cushioned straps and a ventilated back pad to reduce fatigue. Whether it's lawn clippings, leaves or other heavy debris, the EBZ8560 helps operators clear large areas. .
whileidlingtechnologywithclutterwhileat-the-arcCrossLinctechnology,operator-focusedsuchasthetechnologyforweldingcontrolreducingcableonthejobsite,alongauto-stopandstarttominimizeandenginewearhelpingsaveonfuel.
The Frontier 400X features the latest
The BITTYBREAKER by General Equipment Co. Designed to provide a simple, inexpensive alternative to jackhammers, sledgehammers, pick axes and other tools, General Equipment Company's the BITTYBREAKER (model 102) is a manual impact breaker/tamper. Compatible with a multitude of industry-standard jackhammer tools, the hand-held BITTYBREAKER offers a powerful impact energy to effectively break concrete or frozen ground, cut asphalt, tamp dirt, chop roots, or remove ceramic tiles and brick pavers. Featuring a lightweight, thin barrel design, the BITTYBREAKER weighs only 21 lbs. (9.5 kg) and has a Posi-Grip handle for safe, comfortable operation. The internal piston and barrel are constructed of solid steel, helping the tool produce an impressive force of up to 1,450 ft.-lbs. (1,966 N.m.) of energy per blow. An operator can typically complete 10 to 20 blows per minute, depending on the rate of work. A spring-assist tool retainer is included to help prevent damage in the event of a dry fire. To help it perform a wide variety of jobs, the BITTYBREAKER accepts tools that have a 1.125in. (28.8 mm) hex shank, including those from competitive manufacturers. Several chisel/spade accessories are available directly from General Equipment. An integral tool retention system on the unit helps prevent the tools from falling out during use. Read More https://eqtoday.co/nxs7teat
WORKSITE EQUIPMENT Products 38 EQUIPMENT TODAY | September 2022 Fecon FDX36 Disc Mulcher The 2,965-lb. FDX36 Disc Mulcher is suited for pairing with 15-ton excavators and features a 36-in. cutting width. • Designed to enable either top-down or bottom-up feeding into the disc • Hinged right-side door allows operators to snip treetops with either left- or right-side sweeping motions • Closing cutting chamber by hinging rightside door closed creates a smaller product size and limits debris dispersion • Integrated pusher pad with rake-style teeth allows moving of felled materials or brush piles for maximum productivity
• Composite
handles • The new
• EnergyBed
Other
ANA Energy Boss
The POWER MIG 215 MPi is a multi-process welder, a dual-input voltage machine with a new design. POWER MIG 215 MPi welder builds on the foundation established by Lincoln Electric's MIG 210 MP welder and offers added functionality with a heavy-duty case designed for portability."ThePOWER MIG 215 MPi is ideal for the home hobbyist as well as the professional who specializes in metal fabrication, maintenance and repair, or light industrial work," said Joe Keipert, product manager for commercial welding equipment at Lincoln Electric. offers a wide range of capabilities that make it ideal for welders who want to take their skill set and experience to the next 215 MPi handle range of welding processes – MIG, FluxCored, Stick and DC TIG. new features cycle for built-in TIG solenoid that requires no by drive that with additional Magnum PRO 175L incorporating the company's technology into the MIG 215 MPi, Electric has added several to post-flow
Read More https://eqtoday.co/anaat
• Fiberglass
The
gun In addition to
• Waterproof
longer weld time • A
Thelevel."POWER MIG
facilitates wire feeding • Portable housing
welding
Lincoln
• ASTM
Read
"It
a
• Rocky
• Oil
include: • Increased duty
the user • An improved wire
this machine, including: • Pre- and
• Flexible
Lincoln Electric POWER MIG 215 MPi
adjustments • Gas purge functionality • ArcFX technology • Memory capability Read More https://eqtoday.co/215mpiat
POWER
Made with light and flexible construction, the Rams Horn meets ASTM F2413 protective toe classification and electrical hazard standards. The boot provides an oil and slip-resisting rubber outsole for stability in rugged workingLikeconditions.allRocky work boots, the Rams Horn lace-to-toe boot features Rocky Rebound Comfort technology for energy return, a flexible direct attached PU midsole and an EnergyBed LX Footbed with memory foam.Styles are available in 6 and 8-in. boots and come in brown and black colors. Light and flexible cement construction F2413 protective toe classification F2413 electrical hazard standard highlights shank Rebound Comfort technology for energy return toe direct attached PU midsole LX Footbed with memory foam full grain leather and slip resisting rubber outsole More https://eqtoday.co/ramsbootat
FEATURES: •
WORKSITE EQUIPMENT Products September 2022 | EQUIPMENT TODAY 39
installation
ANA's Energy Boss hybrid energy systems for power generation and energy storage in construction sites is a mobile platform that integrates generators with new battery technology and control systems to minimize fuel, emissions and service while also meeting power demand. Energy Boss is available in a variety of battery capacity options and can be stacked. These models are powered by fast-charging and discharging, long life cycle batteries, coupled with a generator providing a recharging current when the load is higher or for extended runtimes. Energy Boss is an automated power solution providing continuous power in any environment, while maintaining power quality. By utilizing the newly-developed battery technology, the hybrid energy systems reduce generator runtime and decrease carbon dioxide emissions, compared to standalone generators. The ANA Energy Boss battery technology will aid in reducing operating and maintenance expenses by 50 percent to 80 percent (depending on the site load and operating hours). ANA Energy Boss models include telematics for remote monitoring, locating and controlling power during off-peak hours.
• Reflective
Rocky Rams Horn Boot
POWER
options
can
• ASTM
DIGI XBEE INTELLIGENT EDGE CONTROLLER (IEC)
This voice-control software solution is designed for the ConnectCore family of systemon-modules (SOMs). Digi ConnectCore Voice Control is a fully integrated, ready to use software solution that enables developers to design a voice-based human-machine interface (HMI) to control device operations using speech. It provides voice processing on edge devices (including support for 30 languages and a 60,000-word vocabulary) with no cloud connectivity required. This solution reduces connectivity costs and data-privacy concerns while providing response times of less than 100ms.
DIGI CONNECTCORE MP1 FAMILY
Read More https://eqtoday.co/360captureat
"360Capture is the first step toward fulfilling our mission of becoming the national standard and enabling virtual access to properties and structures." said John Chwalibog, CEO, and founder of VTS. "Our first focus is on the telecommunications industry, and this will democratize the use of 3D data by removing the barrier of expensive equipment and skilled technicians. Virtual access always leads to improved outcomes."
"VTS has built an operation that allows us to collect thousands of reality captures per month across North America." said Jason McGrath, VTS head of operations. "We designed 360Capture based on our collective success providing quality, accurate, and timely data to our industry customers. This product is not only for our own use, but it will also empower our customers to capture precise data with their own workforce. We understand the logistical and technical challenges that our customers face because we live them every day while managing our own team."
Toposens ECHO ONE Toposens has unveiled a 3D ultrasonic collision avoidance sensor for work vehicles. Called ECHO ONE, the product is based on proprietary 3D ultrasonic echolocation technology. The ECHO ONE and Toposens processing unit with filters for 3D collision avoidance is now available for ordering. Based on the principle of echolocation as seen in bats, Toposens ECHO ONE addresses the limitations of optical sensors through sound-based triangulation in combination with noisefiltering software. This in turn delivers 3D data output in real-time for each obstacle detected within the fully adjustable warn-and-stop zones. The zones can both be set to follow a mobile robot taking a left or right turn and adjust to the speed of the vehicle. The sensor sends the obtained data (echo reflections perceived by three microphones) in a 3D point cloud format to the Toposens processing unit, which is equipped with 3D collision avoidance software. From there, depending on which 3D zone violations are detected, the Toposens processing unit triggers either a "slow down" or "stop" command to the mobile robot's CPU. When no zone violations are detected, the mobile robot drives on. "Being able to detect multiple difficult-to-detect obstacles reliably and in real-time, regardless of environmental conditions, enables us to provide next-level robotic safety for our customers. Our technology addresses the shortcomings of optical sensors, such as LiDARs, which can fail to detect floor-based objects like forklift forks on the floor, in unfavorable lighting conditions or transparent or mirrored object surfaces," said Tobias Bahnemann, CEO and co-founder of Toposens. "Receiving data output in 3D, meaning in x, y, and z coordinates, guarantees the most reliable level of 3D collision avoidance." Read More https://eqtoday.co/echo1at
CAPTURE OF ASSETS 360Capture allows companies to capture condition and spatial information of assets. Companies can choose to have their field workers capture this information or use VTS' expert capture crews to populate their digital twins. Costs are managed by eliminating the need for specialized equipment.
360CAPTURE BETA RELEASE
TECHNOLOGY Products 40 EQUIPMENT TODAY | September 2022 Last Stop? Not a problem. Mobilair® portables squeeze 15-20% more air from each gallon of fuel. More time on the job and fewer stops for refueling. Scan here to get started. us.kaeser.com/mobilair 866.516.6888
Read More https://eqtoday.co/digiat
The Digi XBee Intelligent Edge Controller (IEC) delivers a comprehensive networking architecture to close the gap between field devices and the cloud and provide asset monitoring and control. In combination with Digi X-ON cloud, the Digi XBee IEC helps companies monitor sensors or remote-control assets over long-range, low-power wide area networks, including LoRaWAN, CAT-M1 and NB-IoT. Industrial devices can be monitored with sub-second latency with alarms and data wirelessly delivered through the Digi X-ON cloud.
Virtual Technology Simplified (VTS) announces the launch of 360Capture, a data service that enables reality capture of buildings and structures with an iPad or iPhone, to populate a digital representation (digital twin) of assets. The app captures spaces to transform data, from a property or asset, into actionable information for customers managing large scale infrastructure in telecommunications and utilities. 360Capture produces reality information with results comparable to traditional laser scanning devices.
The beta release of 360Capture is being integrated into existing workflows with VTS capture teams and clients. Companies interested in being part of the beta can sign up. The public launch will begin in the first quarter of 2023. The 360Capture data service is designed for telecommunications and infrastructure professionals.
Digi International Digi International showcases its latest hardware and software solutions for industrial, transportation, agriculture and manufacturing. The products are capable of accelerating time-to-market requirements, as well as facilitating remote asset monitoring and control.
The Digi ConnectCore MP1 family of systemon-modules (SOMs) features the industry's smallest STM32MP1 SOM that integrates Wi-Fi, Bluetooth and wired connectivity. The solution also features its connected device platform, development tools and design support. Digi ConnectCore MP1 SOMs offer a cost-effective wireless solution for OEMs seeking to reduce product-development risk and effort.
Virtual Technology Simplified 360Capture
DIGI CONNECTCORE VOICE CONTROL SOFTWARE
Producedprocess.by
˜ Encroachment: Detection of when/where excavation activ ity is getting close to buried lines. Examples include geofencing, thermal imaging, vacuum excavation.
BARRIERS TO ADOPTION OF NEW TECHNOLOGIES
Within the new Technology Hub, case studies will iden tify the stakeholder group(s) the technology is intended for, using the same icons in CGA's Best Practices Guide. The site will also give users the ability to search and filter by stakeholder, and by key terms and phrases. Many case studies will fit mul tiple stakeholder groups and categories. This new hub will allow stakeholders to quickly identify the technologies and case studies of greatest relevance to them. It will also pro vide more visibility and access to the case studies beyond the initial publication of the annual Technology Reports.
˜ Positioning: Incorporating GPS/GNSS satellites to iden tify the position of buried lines and/ or other items such as excavation equipment, locating devices, persons, vehicles, etc.
˜ Peoples Gas / North Shore Gas: Ultra-high frequen cy EM safety sweep and its effect on damage prevention ˜ Exodigo, Inc.: Introducing non-intrusive subsurface mapping ˜ ULC Technologies –Improving underground locating and surveying using a robotic vehicle ˜ Alliance Water Resources, of Columbia, Mo./Public Water Supply District #6 of Clay County, Mo.: QGIS water mains and services mapping ˜ Skipper NDT: Droneenabled, gymagnetichigh-precisionmappingtechnoloforburiedpipelines
˜ Facility Installation: Reducing chance of damage to other buried utilities during instal lation or making new facilities locatable. Examples include slot trenching, RFID tags, marker balls, coated/ embedded tracer wire in plas tic pipe.
The case studies featured in the report are industry-submit ted examples of technologies that are improving inefficiencies and/ or a preview of what is being developed to address persistent challenges along the damage pre vention CGA's Technology Committee, the report seeks to raise the level of industry knowledge by shar ing emerging technologies that address challenges in the dam age prevention system. The report details case studies of damage prevention technolo gies submitted by stakeholders, the barriers to the widespread adoption of new technologies and opportunities for technology development across the damage prevention process.
˜ Locating: netic,ExamplestechniquesEquipment,andtraining.includeelectromagRFID,GPR,Sondes.
˜ KCI Technologies: ProStar PointMan Solution
"More widespread adoption of proven, leading-edge tech nologies, along with improved integration and data-shar ing among damage prevention stakeholders, are critical to addressing the persistent chal lenges in our industry that are contributing to rising damages to buried infrastructure," said Sarah K. Magruder Lyle, presi dent and CEO of CGA. "We truly appreciate the hard work and commitment of CGA's Technology Committee in writ ing this Report to help the industry better utilize new and emerging technologies."
CGA members and indus try stakeholders can access the content at categories:classifiesventiongroundalliance.com.technology.commonCGA'sdigitaldamagepreTechnologyHubinformationintoseven
September 2022 | EQUIPMENT TODAY 41www.forconstructionpros.com/equipment TECHNOLOGY | By Gigi Wood, Managing Editor, Equipment Today
"The technology case stud ies highlighted in this year's report are just some examples of the innovations being adopted by our industry, which show case how effective and efficient the damage prevention pro cess can be with strong industry buy-in," said Nick Starke, CGA Technology Committee co-chair. "As damage prevention stake holders, we have to prioritize technology investment and view innovation as a key pathway to our goal of zero damages."
Cases studies included in the report: ˜ 811 Spotter: Streamlines the 811 ticketing process for excavators
˜ Hammerhead: SAME PATH trenchless technology
˜ Pipeline MaintainingIntegrity:pipeline integ rity, including detection and mitigation of cross bores.
˜ Software: Incorporating software to enable digital col lection, storage and sharing of data, use on mobile devic es, desktops, etc. Examples include artificial intelligence, risk assessments, electronic white-lining, data collection, enhanced positive response.
The Locator White Paper published in 2021 focused on outdated/inaccurate maps as one of the top challenges to accu rate and ontime locating, and updated maps as one of the top leading actions for improvement. Along the same lines, the Next Practices Report to the Industry listed a GIS-based mapping sys tem/ database as an opportunity for systemic improvement, stat ing "a comprehensive national GIS map of buried infrastructure would make the locating pro cess drastically more efficient and accurate, and identify abandoned facilities."TheNext Practices Status Report identified several barriers to creating and/or sharing GIS facility maps, including a lack of willingness to share information, upfront costs, technology devel opment and lack of a centralized body or stakeholder to own or operate a GIS database. ET Image credit goes here In addition to the report, CGA is launching a new, searchable Technology Hub, where users can access damage prevention case studies.
NEW TECH highlightsUndergroundImprovesUtilitySafetyThe2022TechnologyReporteightdamagepreventiontechnologyapplicationsdrivingpracticalsuccesses.
˜ Mapping: Increased accu racy, accessibility, and/or reducing cost or time to com plete mapping, etc. Examples include LIDAR, RTK, GNSS, SLAM.
Read more https://eqtoday.co/utilitysafetyat:
C
With the report, CGA is also launching a new search able Technology Hub that will provide users with access to all damage prevention technology case studies, including the abil ity to filter by stakeholder group and technology. The hub also features a collection form for submission of new case studies and will continue to be updat ed as additional studies are approved for publication.
Addressing technology gaps is made more difficult by persis tent obstacles, according to the CGA. The organization has pub lished multiple reports in recent years that outline key barriers to addressing some of the most pressing damage prevention chal lenges, many of which include barriers in data integration, data portability and other technolo gy-driven issues. Inaccurate maps and gaps in GIS-mapping sys tems were a specific area of focus in both the Locator White Paper and Next Practices Report.
ommon Ground Alliance (CGA), a national trade association for protect ing underground utility lines and people who dig near them, has published its fifth annual Technology Report, "Technology Advancements and Gaps in Underground Safety 2022," which serves as a record of progress in technology for the damage prevention industry, as well as a source of inspiration for new technology applications and development.Thisisan important topic, especially on the jobsite, not only to keep workers safe, but as safety increasingly becomes a benchmark for construction bids. According to CGA, during the past 20 years, underground util ity strikes caused 1,906 injuries, 421 deaths and more than $1.7 billion in damages.
OMNI
W inning work based on bidding is dependsenough—successhardonsolidesti mating, performance against the project plan and good communi cation. Design-builders have an even more complex task, as they start not at a set of plans, but with the project owner's broad wishes and expectations. They must guide the owner toward a vision, and then successfully exe cute against that vison. This is the challenge faced by Willloughby, Ohio-based Marous Brothers Construction, which delivers work through multiple project delivery systems, including design-build and con struction management across sectors including multi-family, commercial, office, industrial, education, senior living, health care, retail and others. The company employs about 200, self-performing essential portions of projects including sitework, excavating, carpentry and inte rior finishes. Its focus on quality, on-time delivery and transpar ency have been essential tools to support growth, and accord ing to Marous Brothers' Director of Business Development Arne Goldman, more than 90% of the contractors' projects come from repeat"Wecustomers.arehaving our biggest year ever," Goldman said. "We are now about 20% over last year, and grew 10% the year before and 5% the year before that," Goldman said. "We negotiate 90% of our work, so we are not running a customer relationship management (CRM) software tool because our clients find us. We are often involved in projects before the architect is selected." This approachrelationship-centrictoconstructionhas made Marous Brothers a con tractor of choice for customers including Caterpillar, which has worked with them on multiple projects, including their Ohio Cat Headquarters in Broadview Heights, Ohio. The 62,250-sq.ft. project includes shop space, a parts warehouse and office space. Marous Brothers has built Cat rental stores in the state as well, and coincidentally, relies on an all-Caterpillar, heavy-equip ment fleet that makes heavy use of equipment guidance tech nologies to increase quality and consistency.Thecompany also relies on drones to survey larger greenfield construction projects, mostly to determine logistical tactics— including the ideal approach for truck access, traffic patterns in nearby intersections and where a job trailer should be positioned. But the most powerful take aways from Marous Brothers' approach to construction tech nology is in the back office.
PROFIT MATTERS | By
Ohio Design-Builder
42 EQUIPMENT TODAY | September 2022 www.forconstructionpros.com/equipment
BrothersMarous
CONSTRUCTION SOFTWAREENABLED WORKFLOW
Technology Editor
The Marous Brothers Site Group has been installing detention system at Senior Living Center in Solon, Ohio. The total installed system volume for this project is 56,229 cubic feet.
the new stormwater
Once an owner engages with this design-build contractor, Marous Brothers relies on a portfolio of enterprise tools to support operations and facili tate good communication with project owners. The contrac tor uses a cloud-based instance of Viewpoint, now owned by Trimble as part of Trimble Construction One—for project management."Yearsago, we used (Meridian Systems) Prolog and other soft ware products," Goldman said. "But we have found that as a contractor with large projects in the area of hundreds of millions of dollars in multiple states, it became very important to have the ability to have our account ing and project management software talk to each other." Marous's instance of Viewpoint is paired with a cloud instance of Sage 100 Contractor, formerly Master Builder, which is used for estimating and financials. An instance of the On-Center Software's On Screen desktop takeoff prod uct is integrated with Sage 100 Contractor, driving the takeoff data into the start of the process. Other applications includ ing the company's instance of Autodesk Revit for building information modeling and an on-premise instance of Oracle Primavera P6, are stand alone. More integration would help eliminate manual steps accord ing to Goldman, but the current process flow has been supporting the company's growth trajectory. "Sage Timberline ties into our database of historical cost, and On Screen is the software solu tion that allows us to make a digital capture of drawings for instantaneous takeoffs and esti mates," Goldman said. "The takeoffs seed the Sage system, and we can then make adjust ments to the estimates in that application. Sage is working very well for our 35 estimators." Once an estimate is accepted, Marous Brothers uses Primavera for scheduling.
This Relies on Construction ERP for DOUBLE DIGIT GROWTH
"Primavera is not integrated," Goldman said. "I wish it was. But it is good with resource loading, scheduling and help ing us identify the critical tasks required for the critical path method (CPM) of project management."Oracledoes offer a number of ways to integrate Primavera P6 with other softwares, but the preferred method for inte gration has changed. For years, Primavera P6 users would pull data into the application using the P6 SDK to import a work breakdown structure, but Oracle says this technique should no longer be used to sup port integrations. Primavera P6 users can also leverage the P6 Professional API, which provides access to a functionality inside of Primavera, but this method has been deprecated in favor of newer technology. Oracle now pushes customers like Marous toward Primavera Web Services and encourages them to move to Oracle Primavera Cloud, which has its own Integration App. For a company like Marous Brothers, using any of these would likely require the work of a systems integrator, but Agave, an tems.coverhaveuctson-premisecificHH2—theyfromsaidAgaveandtionalitfromwhichHH2offeringssingle,siblealllistitswellandConstruction100by100coversandportfolioViewpointworkingas-a-serviceintegration-platform-(iPaaS)company,isonaddingPrimaveraP6,VisaandSagetoitsofstandardintegrations,competitorRyvitalreadyViewpointVistaandSageContractor.HH2washiredSagetobuildAPIsintoSageContractorandSage300andRealEstate,includestheseproducts,asastheViewpointproductsinplatform.OnceaddedtotheofiPaaS-supportedproducts,threesolutionswillbeaccesandinteroperableunderastandardAPI.TheseiPaaSfromAgave,RyvitandareakintoaRosettaStone,translatesdataformatsoneapplicationandmapstofieldsinanotherforbidirecintegrations."Weareanewercompanyfocusondifferentsoftware,"Co-FounderTomRenotocontrasthiscompanyothersinthespace."Ryvit,focusonveryspesystems,morelegacyandsystems.Thoseprodareverywidelyused,andlargemarketshare.We100%cloud-basedsysWearedevelopingaway Charles Rathmann,
TOWARD SOFTWARECONSTRUCTIONINTEROPERABILITY
From the front office functions that customers see directly, such as estimates to financial reporting to renderings to the back office func tions like accounting and takeoffs, Marous Brothers has a thoughtful approach that has supported rapid growth. Theirs is not a technologycentric strategy—their processes are not completely digitized and there is room for growth. Their strategy is a customer-centric one that prioritizes clear and transparent communica tion and reliable delivery. ET
September 2022 | EQUIPMENT TODAY 43www.forconstructionpros.com/equipment PROFIT MATTERS Read More https://eqtoday.co/marousatnot to integrate with on-premise systems. So, if you are a general con tractor and your accounting system lives within your firewall, but you need to connect with other systems for cloud-based purchase orders or payments, that is a hard problem to solve."Because scheduling in Primavera is stand-alone, Goldman said Marous Brothers employees need to manual ly input data and then handle rework if they make changes to materials or other project variables in Sage in order to see how it affects the schedule. Most of the time, Marous Brothers enters into a preconstruc tion agreement before they begin delivering any services, so generally they are not providing a bid against a plan. Actions in their various sys tems of record are triggered by this Instrument of Service, including an initial project meeting where meeting minutes are captured in Viewpoint. "At the initial project meeting, we would try to get information about the client budget and expecta tions—and test that with an initial project schedule," Goldman said. Then, they engage with the project owner's design team or with their internal staff that creat ed the design in Revit to generate a baseline budget using Sage 100 Contractor and On Screen to cap ture concept drawings for takeoff. Using the takeoff and Sage esti mating, Marous Brothers models a broad project schedule in Primavera, making sure it reflects any precon struction activities, entitlements and other critical elements. "We try to model a reasonable duration," Goldman said. "When you do negotiated work, clients want a very early recognition of cost, very early recognition of sched ule and clear integration of quality andOncescope."aproject is underway, Sage 100 Contractor generates project data in real time to support timely decisions."Forevery estimate in Sage 100 Contractor, the software divides reporting components and assem bly," Goldman said. "We have a way of constantly delivering delivery estimating and capturing new infor mation. Once a project is underway, transparency and communication become even more essential, and that is what we strive to deliver."
Brothers has to, on the other hand, massage and work around the way Primavera presents the project plan so it can be easily digestible."Unless you know how to read a schedule output, it is not exactly friendly," Goldman said. "Sometimes in PowerPoint presen tations, while we will have issued to the client a P6 schedule, we often use an Excel bar chart because the Primavera output is a little too technical."Trimble Viewpoint, used for meeting minutes, is also used by the Marous Brothers team for project financials, including outputs shared with project owners. "We use Viewpoint for meet ing minutes and financial reports," Goldman said. "Even when we are working as a constructionmanager-at-risk and we have specific fiduciary duties to our clients, Viewpoint is able to pro duce pretty good deliverables in terms of project costs. The prod uct has gotten better at this as a matter of fact, and we are able to share these outputs without hav ing to decipher them or repackage them in a more readable matter. The output can be streamlined to make it easier for our customers to comprehend."
Estimating, planning and sound execution are critical to delivering a positive owner experience and achieving project outcomes, but Marous Brothers also leverages its construction software tech stack for softer skills, including project com munication with the owner. "We use technology in our design-build projects often times to do initial drawings," Goldman said. "This may be something we execute in Revit, and in some cases we opt for some rendering in col ors or textures or maybe a 3D walkthrough."MarousBrothers' leadership is sensitive to the needs and capacities of the owner personnel in deter mining how they package project materials for ease of comprehension. "A lot depends on how graphical ly literate the clients are—whether they are comfortable with schemat ics and blueprints," Goldman said. "We work hard to figure out the graphic and plan reading ability of our clients. The less graphically lit erate they are, the more important it is for us to do a 3D rendering or other visualizations. At the end of the day, we use technology to help us manage and deliver on expec tations—our whole business is about managing and delivering on expectations."MarousBrothers also focuses on the usability and readability of proj ect plans and estimates, and goes out of their way to ensure own ers can easily grasp the content of documents."Ithink we have gotten great feedback on how easy our Sage out put is for clients to understand," Goldman said. "Sometimes, esti mating software spits out a lot of numbers and other information that is undecipherable unless you know what you are doing. But even our layperson customers can under stand that. We are able to customize things in Sage to make things easy for the owner—we can do a sum mary and Sage will spit out that summary based on the param eters we put in. Looking at that, the owner can quickly grasp the essentials like cost per square foot, whether there is a contingency and what our fees are. Sage does a more than decent job presenting things likeMarousthis."
TECHNOLOGY FOR PROJECT COMMUNICATION
TECHNOLOGY FOR CUSTOMER EXPERIENCE
Marous Brothers relies heavily on repeat business, and has completed multiple projects for Caterpillar including the Ohio Cat headquarters in Broadview Heights, Ohio. Marous Brothers
Y
Remember,yourself. "Cash is king!" But more cash is even better. ET
Garry Bartecki is the managing member of GB Financial Services LLP and a consultant to the Independent Equipment Dealers Association.
MAXBUSINESSCASH From Your Operation
HOMEWORK FOR YOU ˜ Put cash on a worksheet by week including payment due dates. ˜ Prioritize cash so you make the right payments at the right time. ˜ Review the billing process to see if you can speed up invoices by a week or two.
˜ Pay internal payroll. ˜ Pay occupancy costs. ˜ Pay operating costs. ˜ Pay interest cost. Pay note payments due. Pay any taxes due. ˜ Last but not least, pay Noticeyourself!you get paid last, after other operating expenses, debt service and taxes are paid. Your normal payroll is covered but anything more than that has to be determined based on company needs going forward.Putall the steps on the list above together for a day, a week or a month, and you are on your way to better under stand your cash position. We will then start with your open ing cash balance, add the cash receipts, subtract cash disburse ments and wind up with your ending cash balance. Hopefully, this ending balance plus your anticipated receipts and disburse ments for the next period allow you to duplicate this process for the entire year and wind up with a reasonable balance on Dec. 31 for the year in question. Sounds simple. Make your deposits and pay the bills and you wind up with a reasonable cash balance to work with. Not so fast, ladies and gentle man. That only works if your receipts exceed disbursements or where disbursements exceed receipts, but not to the point where you eat into your opening balance to any great extent. I think we can all agree that it would be prudent to have the ability to project your cash balance on a weekly basis. To do this, management needs a tool to assist with this process. The tool should contain weekly data regarding estimated cash receipts, any payroll that falls into that week, a list of fixed monthly payments, including monthly debt service and any other significant payments that need to be paid in the week. Using this tool allows you to stay ahead of the game should you start running short of cash. If at all possible, you want to avoid cash shortages because doing so leads to nothing but additional problems you real ly do not have time for at this point in the fiscal year. I guess you could approach your bank for an increased line of credit. You could stretch out vendor payments. You could cut costs and find other ways to increase cash flow to make up for the shortfall. I might adopt all of these ideas, but spend most of my time trying to find ways to increase cash flow that cost me nothing, except for the time it takes to implement changes to my daily processing that will increase my cash bal ance, hopefully to the extent where I make up the shortfall thatManydeveloped.short-term assets on our balance sheet get convert ed to cash. The lengthy amount of time that takes is the issue. Accounts receivable, notes receivable, work-in-progress (WIP) and any hard-asset sales all convert to cash receipts. Start with the WIP, which has to be converted to invoices as soon as possible! The cost account ing needs to be current. All waivers must be received and reviewed against invoices being billed. Any cost or billing issues must be resolved before the invoice is prepared, or they must be removed from the current invoice if finalizing open items will take too long to resolve.
˜ Calculate the days of sales outstanding and review monthly.
˜ Assign responsibility for these tasks, if not doing them
you get a check, it must be deposited that day. It does you no good to speed up the billing by a week if you let the check sit on your desk for three days. Other assets you can covert to cash would consist of parts and equipment no longer needed. If you do not use the equipment any longer nor have a need for parts sitting in part bins, get rid of them and covert those assets to cash. No matter what you get for them, it is a plus if the equip ment or parts in question are otherwise just taking up space. If you have enough old stuff to sell, you may be able to reduce your line of credit with sales proceeds and lower interest in the process. There are many other areas we can explore to improve your cash position. Most center around disbursements. We will do that next month and maybe even the month after to tie up all the loose ends.
˜
˜ Track days it takes to collect (30-40 day range).
©Destina–stock.adobe.com
The invoice has to be problem free with all required back-up so that you can get an anticipated payment date. Every day you gain converting WIP to cash makes a big differ ence. whenAnd
˜ Know which checks or pay ments came in that day and whether they have been deposited. ˜ Actively chase your money. ˜ Immediately resolve any bill ing issues.
˜
˜
ou have seen me write, "Cash is king!" probably 50 times if you have been reading my columns for any length of time. And that statement is true even more so during these confusing times. A simple example we can use spell ing out how cash is generated follows:
˜ Bill for your products and services. ˜ Collect your billing dollars outstanding. Pay for your materials and services related to job costs including payroll costs.
RUNNING THE
www.ForConstructionPros.com44 EQUIPMENT TODAY | September 2022
toEngineereddomore www.liebherr.com Earthmoving machines Liebherr USA Co. • Construction Equipment Division • 4800 Chestnut Avenue • Newport News, VA 23607 • Phone +1 757 240 4250 Construction.USA@liebherr.com www.facebook.com/LiebherrConstruction www.liebherr.us/dealers-emt www.liebherr.com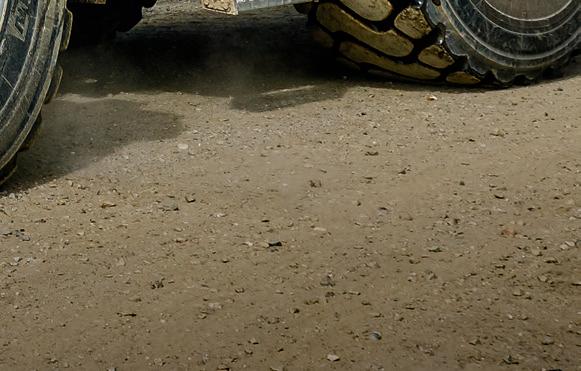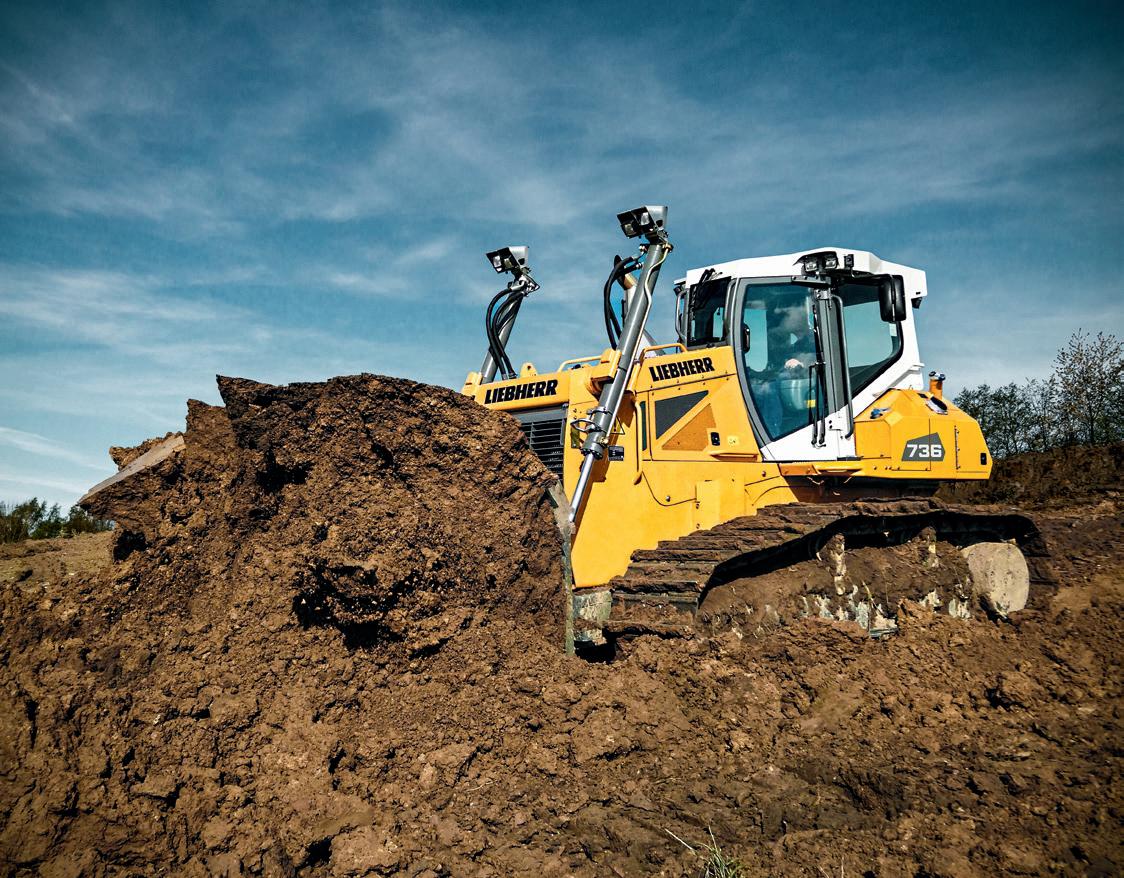 ˜ Tools to calculate power bal ance of solar, batteries, and light power consumption by zip code are mature and able to prevent under spec purchases. ˜ Autonomous year-round operation as far north as Canada on only solar is viable with proper specs.
Progress Solar Solutions Progress Solar Solutions
˜ "Set it and forget it" light sensors coupled with adequate specifications to allow nearly zero logistics support after setup for yearround operation.
˜ Improved controls, user inter faces, and manufacturing lessons learned. Whether you are an outright owner or renter, mobile solar light towers have large cost sav ings in fuel and logistics when compared to using diesel light towers. The maturity of the tech nology also has provided a much better user experience, much like the evolution of most new inven tions in the industry.
3. Equipment lasts longer. Few moving parts, main tenance schedules, etc. Well-maintained batteries should last five years. 4. In most cases, the cost savings of running AC power to a more per manent light pole. No electricians, permits, etc. Roll it in, and set it and forget it.
ntroduction of solar pan els as the power source and batteries for storage about 10 years ago removed the single largest operating cost and manpower needs associated with using mobile light tow ers. Over the last decade, the technology has matured and experience on how to use it has grown. There were first-of-akind issues, some under-spec versions of these products, and a few people had some bad experiences. Just like a first-gen eration iPhone, the technology has greatly improved, as well as industry experience in manufacturing.Youmayhave skepti cal thoughts when seeing solar power being incorporated into use of everyday products.
I
The front-end equipment capital cost or rental rate is more than a diesel light tower for sure, but not so much more that it does not produce sig nificant and immediate savings and a much lower Total Cost of Ownership (TCO). TCO over five years is around $20,000 for a standard solar light tower and over $100,000 for a die sel light tower. That's well over $1,000 per month per unit sav ings when running each night. With regular use, return on investment is less than one year. We used $5 per gallon for diesel in this Rentalversion.rate savings is about half of the total cost of a diesel light tower when fuel is consid ered into the equation and also just under $1,000 per month in savings per unit when run everyWenight.canrun a custom sav ings scenario for many different use cases and adjust for the cost of diesel and runtime, but even with more conservative numbers the cost savings is large.
Thoughts of it being a feel-good product for the environment and not what you want to rely on for your company's operations are not uncommon. If you buy them now, you're no early adopter, that is for sure. They are simpler to maintain, operate and support than a typical diesel light tower. With minimal training of your team, you will be ready to ben efit from this next generation product and realize some major cost savings. This doesn't mean you don't get what you pay for. There are low-cost providers that cut corners on their specs and more premium brands just like any other product out there, but this is not a new, environmental feel-good product any longer. Major technology improve ments over the first 10 years: ˜ Solar panel efficiency of around 7% with our first gen eration and over 20% now. ˜ LED efficiency of 80 lumens/ watt with our first generation and 180 lumens/watt now.
1. "Set it and forget it" controls. Since it doesn't need fuel, you can use a light sensor or timer to have the unit turn on and off automatical ly. Rarely does a person need to touch it, if set up correctly.
2. Silent operation, great for placing in and amongst an event or work place without adding unneces sary noise.
46 EQUIPMENT TODAY | September 2022 www.forconstructionpros.com/equipment
PANELS Ensure Financial Windfall, Maturation of Mobile Solar Light Tower Technology
Other benefits include:
SAFETY & SOLARCOMPLIANCE
5. Environmental benefits per light tower shown in table. The cost savings can be stagger ing when multiplied out over a fleet. Ten units x $1000 in sav ings each per month is $10,000 per month or $120,000 per year. That is a lot of money, no matter who you are. Is it time to give a few of these a try in your fleet as a late adopter and start saving your company some money? You can always take some credit for being environ mentally friendly, too. ET Dan McKenzie is the president of Progress Solar Solutions. Read more https://eqtoday.co/solartowersat:
AVOIDING CATASTROPHE
TESTING AND INSPECTION Inspection is an effective way for project owners and decision makers to ensure infrastructure is built to code and to ensure great er project quality. Inspection is also mandated on federal and state levels to uncover flaws or possible problems with the struc ture, with a goal of identifying problems now so they can be ameliorated.Whilevisual inspection and examination is technically an NDT method, too often more advanced NDT tools and tech nology are implemented in its place. You don't want to order NDT tools for something that should be a visual inspection; when you need enhancement to your visuals, these tools become valuable, but a whole sale employment of NDT is not appropriate.Decisionmakers must ask, is a battery of NDT testing going to be valuable, and is it going to provide information that is going to be worth the time and money spent to obtain it? If there is no real reason for it, it probably is not necessary or well advised. A qualified NDT partner will be able to iden tify which parts of the project require more in-depth NDT tools and which do not.
Visual inspections and non-destructive testing (NDT) tools are both key to ensuring bridge safety during routine inspections.
L ike an X-ray is used to see inside the human body, non-destructive testing (NDT) can be a pow erful and effective means of understanding a bridge's struc tural integrity without damaging the structure—and the key to achieving greater structural health, efficiency and safety on large-scale projects. But sometimes, common NDT tools–from ultrasound and dye penetrant, to eddy cur rent and magnetic particle testing, can be a "knee jerk" reaction—and get misapplied by those not as familiar or con versant with these tools and their purpose. When it comes to bridge safety, here's how to know what NDT techniques to use and when.
Nondestructive testing can pro vide critical evaluation and inspection insights for most, but not all, bridge projects. The following are three of the most significant highway bridge col lapse events that have occurred in recent history. First, the I-35w Bridge over the Mississippi River in Minneapolis, Minn., August 2007. The bridge was eight lanes wide, and approximately 1,000 ft. of the total 1,907-ft. length of the structure collapsed, 456 ft. of which fell over 100 ft. into the Mississippi River below. As a result of accident reconstruction and analysis, investigators recommended the "use of nondestructive evaluation
How to Know What NON-DESTRUCTIVE TESTING TECHNIQUES to Use and When During In-Service Bridge Inspections September 2022 | EQUIPMENT TODAY 47www.forconstructionpros.com/equipment SAFETY & COMPLIANCE
©Grispb – stock.adobe.com
PERIODIC INSPECTIONSIN-SERVICE
According to the American Society of Civil Engineers (ASCE), there are more than 617,000 bridges across the United States, 42% of them over 50 years old, and 46,154, or 7.5% are structurally deficient.
&
The ASCE estimates there are 178 million trips over structur ally-deficient bridges every day. Bridges can deteriorate if not maintained and tested regularly. Fatigue failure, or propagation of cracks due to a repetitive load, is the most common rea son. The ongoing stress levels induce imperfections in the bridge structure, which grow into cracks. These cracks increase in size over time and can result in structural failure. The cost to conduct inves tigations on bridges can be substantial, and even with an estimated $27 billion of the recent infrastructure bill going toward bridges, there will still be significant budgetary constraints.
Oftentimes, visual inspection is enough to determine the struc tural health of a bridge.
DON'T BITE OFF MORE THAN YOU CAN CHEW …OR LESS LOFTNESS.COM Mulching Heads Flail Mowers Mechanical Trimmer LOW AND HIGH FLOW SKID STEERS & EXCAVATORS 10,000 LBS - 88,000 LBS BATTLE AX TWO-STAGE CUTTING CHAMBER Thoroughly process material with the exclusive two-stage cutting chamber featuring an adjustable primary shear bar. EXCLUSIVE DEPTH GAUGE DESIGN Maximize productivity by not biting off too much, or too little, material at one time. The new Battle Ax rotor has unique depth gauges that optimize the material feed rate for top efficiency. Buy and Sell Nationwide! (34) EQUIPMENT AND VEHICLE CATEGORIES! (909) 908-9663 stock.adobe.com©denklim–
at locations where visual inspections may be inadequate to assess and quanti fy such conditions as section loss due to corrosion."Second, the I-95 Bridge over the Mianus River, in Greenwich, Conn., June 1983. The 100-ft-long suspended span of the eastbound traffic lanes of the Interstate Route 95 (I-95) highway bridge collapsed and fell 70 ft. into the river below. The National Transportation Safety Board determined that the probable cause of the collapse was the undetected later al displacement of the hangers of the pin and hanger suspension assembly in the southeast corner of the span, by the cor rosion-induced forces. It was noted that this was exacerbated by deficiencies in the bridge inspection and maintenance.
Federal and state law mandates that bridges must be inspected at least once every 24 months, and that defects be repaired. Routine in-service bridge inspections include visual inspec tions, which often focus on areas where there is significant potential for flaws or cracks to develop. Technicians will review these areas, and the entirety of the bridge structure, visu ally to check for flaws, cracks and imperfections of any kind.
disaster. However, the specter of another structural failure is always lurking, and the elimi nation of further catastrophic events remains elusive. With more recent bridge failures, from the Fern Hollow Bridge collapse in Pittsburgh to the Hernando De Soto bro ken steel structural member, in-service inspections are vitally important to ensuring a bridge's safety and avoid catastrophe.
Third, the Silver Bridge over the Ohio River, in Point Pleasant, W.V./Gallipolis, Ohio, December 1967. The safety board determined the bridge collapse was the cleavage fracture in the lower limb of the north eyebar suspension chain. The frac ture was caused by the development of a critical-size flaw over the 40-year life of the structure as the result of the joint action of stress corrosion and corrosion fatigue. It was concluded that the loca tion of the flaw was inaccessible to visual inspection; and the flaw could not have been detected by any inspection method known without disassembly of the eye bar joint. The disastrous collapse of the Silver Bridge highlighted the dangers of not having a comprehensive and standard ized bridge inspection system. In 1968, the U.S. Congress revised the Federal Highway Act of 1968 to establish a National Bridge Inspection Standard and create a program to train bridge inspectors. As a result of the post-event inves tigations, there have been numerous recommendations proffered with the intent of preventing any future catastrophic fail ures, many of which have been codified. There have no doubt been many situa tions where these measures have identified a problem and perhaps helped to avert a
Using both visual and nonde structive inspection methods, cracks and other areas of concern may be uncovered. Inspection results help us understand which areas of the bridge need main tenance, as well as remaining service life. Inspection helps to determine the overall bridge condition, enabling informed decisions about bridge replace ment or rehabilitation. The engineer of record is responsible for determining the severity of cracks. If, for exam ple, a crack has propagated through 10% of the material thickness versus 50% or more. If it's only propagated through 10% of the material thickness, we may have time to come back and measure it later and see if it has advanced. If it has propagat ed 50%-60%, it may need to be replaced. NDT tools show the severity of a crack or flaw, and how urgently it must be repaired. In addition to visual inspec tion, the most common NDT tools for bridge testing include ultrasonic testing, dye penetrant, magnetic particle testing and in many cases, eddy current. These techniques help us determine if there are cracks present.
WHERE DO BRIDGE DEFECTS COME FROM?
SAFETY COMPLIANCE
UNDERSTANDING NDT TOOLS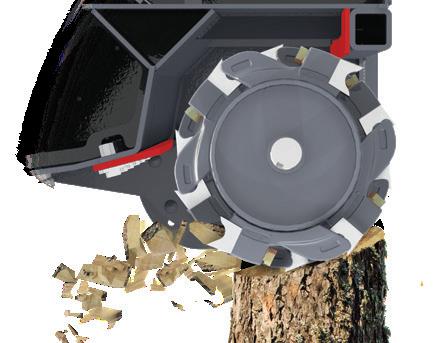 48 EQUIPMENT TODAY | September 2022 www.forconstructionpros.com/equipment
Cost effectiveness with govern mental bridge owners is still a bigCivildeal. engineers know enough to design things and under stand bridge behavior under load, but when further investi gation of a potential problem appears necessary, the selection of ancillary NDT methods is often beyond the purview of design professionals. Always take the risk of erring on the side of being cautious. 23 CFR 650 is the nation al bridge inspection standard, and each state must conform to this code, with 23 different met rics they must follow. Safety is a hugely important part of meet ing federal bridgeGovernmentrequirements.groupsanddecision-makerswant to get the most bang for their buck with bridge inspections, and nondestructive testing is an effec tive means to inspect and assess the condition of structures. But like so many other pow erful tools, NDT must be used appropriately and not reactively for it to be effective. When used properly, NDT can be one of the most powerful tools in the inspection toolbox. ET Nagesh Goel is president and Rich Pimpinella is a technical advisor at AEIS. Read more https://eqtoday.co/3nebl9at:
Simple,Fast,andConvenient! ONE PIECE CAST LUNETTE EYE Tested @ 275,000# and wrap around nose plate. Standard on all trailers. HEAVY 2-SPEEDDUTYPARKING JACK 70,000# static capacity. Standard on all 15-25 Ton trailers. HIGH TENSILE MAIN RAIL One piece and cold formed. CROSS MEMBERS pierced through Main Beam for lowest possible deck height and more unitized frame. ALL WHEEL ABS with Spring Brakes on all axles. Standard on all air brake trailers. 3-LEAFADJUSTABLESUSPENSION Standard on all 15-25 Ton trailers. SUMITOMO BRAND TIRES National Dealer Supported. HUB PILOTED WHEELS Outboard brake drums for easier maintenance. APITONG/COMPOSITE DECK Durable Composite Decking is fastened to the crossmembers with bolts and deck washers making it easier to replace decking when required. Eager Beaver WIDE TRACK AXLES: 98" Some Competition - 92" 98"92"WIDTHWIDTH >> Eage rBeaverTrailers.co m For a quote on any model, please call Standard800-257-8163FeaturesOn All Easy Loaders ANNIVERSARY 1946-2022 7th 6 20XPT • CAPACITY: 40,000 lbs. • 20 Ton Air Brakes • 8 Degree Loading Angle Low Profile • Trailer Weight: 8,380 lbs. • Overall Width: 102", Length: 31'4" • Deck Length: 21' Flat (model shown) • 6' Beavertail • Deck Height: 34" • Tires: Eight 215/75R17.5 (H) • Brakes: Air (Full ABS System) • Ramps: 72" Long x 22" Wide Range: 102" Max. 29" Min. • Lighting: 100% Sealed Wiring harness and L.E.D. Lights
Besides staying on top of essen tial deadlines and project status, construction managers are also tasked with mitigating risk and helping their employees stay safe. Typically, incident management has been handled on spread sheets, which can amalgamate data well, but are still largely manual and offer no insights into the data itself.
Management of mega construc tion projects is difficult–there's a variety of players and pieces to keep tabs on, and it can be dif ficult to have a single view of all the moving parts. No two proj ects are the same, which makes it hard, even for project managers, to ensure each team member and the many moving pieces fit into one cohesive puzzle.
ADDRESSING LABOR GAPS
Software as a Service (SaaS) solutions are common in con struction, but they can't offer the same flexibility that agile solu tions like no-code do, and are typically introduced to solve just one specific issue. These solu tions can help manage projects, but usually they only perform one element of them well. These solutions are limited in scope and make it difficult to stream line all the connected processes.
50 EQUIPMENT TODAY | September 2022 www.forconstructionpros.com/equipment
An example is software original ly built for accounting that then attempts to include project man agement as an tionEasy-to-useadd-on.construcmanagementsoftware
is therefore crucial in order for managers to instantly share valuable information on dead line, track the budget, and stay on top of requests for infor mation, change logs, punch lists and other tasks. The col laborative and centralized nature of no-code enables proj ect managers to create exactly the workflows they need for their complex projects, stream lining manual tasks like calling and mailing contrac tors, reviewing project timelines and coordinating employee workload.
One of no-code's major strengths is that crucial data becomes cen tralized. Regardless of where a contractor, manager or executive is, all of the necessary employees have access to the right informa tion at the right time. Data is not in Excel on jobsite silos that are hard to find or share. On the flipside, the effort to create those apps (and therefore crucial data) is decentralized. No-code enables construction teams to merge schedules, share contacts of the various subs involved, man age change orders and store cost analysis.Self-service is crucial for teams that work in a historical ly disparate industry, and agile technology offers a chance for everyone on the job to act as their own project manager. Project management is diffi cult, especially on large projects, but it's so important for those in the construction space to get right. Without complete insight into the status of a job, business es risk falling behind, missing deadlines and losing out on futureThebids.operational agility offered through no-code technologies gives construction companies a shot to create a wave of appli cation builders amidst an IT labor shortage, and a chance to stay one step ahead of the com petition–especially as projects continue rolling in. ET Read more https://eqtoday.co/98jy1xat:
SAFETY AND INCIDENT TRACKING
BRIDGING THE GAP
Improving Cross-Team ProjectConstructionTeamwork
©Sidekick – stock.adobe.com
Jacob MacIntyre is director of the customer acceleration group at Quickbase..
IMPROVED COLLABORATION
CENTRALIZED DECENTRALIZEDDATA,EFFORTS
A s the labor shortage con tinues to impact the construction industry, management of mega projects and meeting critical deadlines are becoming wor risome challenges for many companies. Recent infrastruc ture legislation has created a situation where projects are lined up, but there's a gulf of talent to keep up with the jobs. In order to outpace competitors, construction businesses need to turn to new technologies to close skills gaps and manage these new projects. The issue, however, is in the fact that the construction indus try has been historically slow to adopt new technologies, relying on legacy solutions and, in many cases, spreadsheets or manual forms. This creates a situation in which data and systems crucial to tracking the status of projects are both hard to reach and con currently shared with teams that typically are split between the jobsite and the office. Many organizations have taken steps to adopt some form of technology to help inno vate through these challenges, but lack the talent needed to properly implement it. What's needed is access to agile digi tal solutions that don't require extensive IT backgrounds and traditional technical training to deploy. One type of software offers this capability: no-code technology, enabling those clos est to the problems the chance to develop the solution to it. Here, we'll take a look at some ways this technology can increase collaboration across teams and act as a tool to smaller IT teams and employees in both the field and the office.
Designed to help construction managers better mitigate con struction site risks, no-code tools enable users to easily collect data from safety tasks such as on-site walkthroughs and production reports. From there, managers can create solutions that not only read the data, but leverage auto mation to generate insights on it, inform next steps and disperse that data across teams. The more often the right leading indicators can be clearly communicated, the safer the jobsite becomes. Additionally, agile solutions can help managers keep track of new and updated guide lines from regulatory bodies like OSHA. Tracking requirements, ensuring facilities are up to code, and ensuring that everyone is trained to the same standards can all be placed on a central appli cation, putting manager–mindsemployee–andatease.
Making sure teams both on-site and in the office are not only communicating, but doing so in a way that conveys the status of projects in a crystal-clear way, is one of the biggest challeng es faced within the construction industry today. Managing proj ects as they scale is difficult, but ineffective communication makes it even more difficult, especially when trying to man age multiple subcontractors and vendors.Asthese technologies enable anyone in the organization the ability to come up with solutions to the problems they're facing, it can be leveraged to create a onestop shop for communication on job status. This centralization enables anyone with their device to effectively check in on the sta tus of other teams, regardless of which site they're on. This helps clients, consultants, contractors and project managers all stay on the same page.
PROJECT MANAGEMENT
Labor gaps in all industries have hindered the ability of many organizations to effectively handle their digital transforma tions–the construction industry is no different. The resistance to adopt innovation can be directly solved through agile technology, by opening up development and creation of systems to non-IT folks. This enables anyone in the business to help push the needle forward on digital transforma tionThisefforts.reskilling of employ ees to become problem-solvers bridges the gap between IT teams and field workers, helping to foster a culture of innovation. This creates a situation where employees, regardless of back ground, are empowered through technology daily, helping reduce the resistance towards adopting new technologies.
Our digital capabilities simplify account management, deliver insights to any device and help you more proactively manage your fleet with Total Control®. Call 800.UR.RENTS or visit UnitedRentals.com Delivering Results with Digital © 2022 United Rentals, Inc.
NEVER IDLE
It's all about doing more with less. So we did, with the widest range of machines equipped with grade management tech to suit your job needs today, and tomorrow. From 2D Laser Control to fully-integrated SmartGrade,™ it allows any operator to grade with precision. Reducing passes, labor costs, and dreaded rework, to boost your bottom line.
MINIMIZE HEADACHES.GUESSWORK,PASSES,AND
333G 2D CONTROLLASER
DEERE.COM/SMARTERTOOLS