Watercolour Artist
Flossiphy
OUTINNATURE
Who is Flossiphy T
he name Flossiphy comes from a mixture of 'Floss' my childhood nickname and the word philosophy, an important word for the basis of our life. My philosophy is to love and be loved and all the meanwhile enjoying nature.
I've always looked at Watercolour Art and thought wow, but never thought I could paint even a simple flower or leaf. I've loved doing craft over my lifetime and when our family were facing some huge challenges, I found that depression started to take the joy out of my crafting. I wondered if I should be spending the time doing these things but soon found out how important it is to create little pockets of joy and started painting with my kid's old watercolour paints and brushes. It has been a really beautiful journey of discovery. I hope you enjoy my paintings as much as I enjoyed painting them.
Paulene
Collections
Bumbled Clouds
House Mates
Ice Poppies
Little Florals
Tuscan Ride Zestie
Peony Rising Sew Inked
Sky Watching
Bumbled
I'm always fas cinated with how the bumble bees flit from flower to flower and then sometimes go sound to sleep in a flower... too funny
OUTINNATURE
Bumbled
Bumbled BUMBLED GOLDWAVE BUMBLED GOLDDIAMOND BUMBLED GOLDARCH BUMBLED GOLDCUBE BUMBLED HYACINTHWAVE BUMBLED HYACINTHARCH BUMBLED HYACINTHCUBE BUMBLED HYACINTHDIAMOND OUTINNATURE
Bumbled Found GOLDWAVE Found GOLDDIAMOND Found GOLDARCH Found GOLDCUBE Found HYACINTHWAVE Found HYACINTHARCH Found HYACINTHCUBE Found HYACINTHDIAMOND OUTINNATURE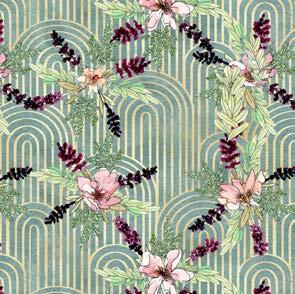 Bumbled LAVENDER STARS GOLDCUBE LAVENDER STARS GOLDWAVE LAVENDER STARS GOLDDIAMOND LAVENDER STARS GOLDARCH LAVENDER STARS HYACINTHWAVE LAVENDER STARS HYACINTHARCH LAVENDER STARS HYACINTHCUBE LAVENDER STARS HYACINTHDIAMOND OUTINNATURE
While cloud watching on a sunny day, spotting allsorts of animals and shapes and of course I see flowers.
Clouds
OUTINNATURE
Clouds
Clouds DIAMONDS IN THE SKY STORM DIAMONDS IN THE SKY LIGHTBLUE DIAMONDS IN THE SKY NIMBUS DIAMONDS IN THE SKY WISPY OUTINNATURE BIRDIES STORM BIRDIES CLOUD BIRDIES STRATUS BIRDIES LIGHTBLUE BIRDIES NIMBUS BIRDIES WISPY
Clouds

DIAMONDS IN THE SKY CLOUD DIAMONDS IN THE SKY STRATUS OUTINNATURE dot grids STORM dot grids STRATUS dot grids LIGHTBLUE In a cloud of roses dot grids NIMBUS dot grids WISPY diamonds in the sky STORM diamonds in the sky LIGHTBLUE diamonds in the sky NIMBUS diamonds in the sky WISPY
cloudy day love OUTINNATURE cloud animals STORM cloud animals CLOUD cloud animals STRATUS cloud animals LIGHTBLUE cloud animals NIMBUS cloud animals WISPY
Clouds
Clouds OUTINNATURE MUSHIE STORM MUSHIE CLOUD MUSHIE NIMBUS MUSHIE WISPY DAINTY FLOWERS STORM DAINTY FLOWERS CLOUD DAINTY FLOWERS STRATUS DAINTY FLOWERS LIGHTBLUE DAINTY FLOWERS NIMBUS DAINTY FLOWERS WISPY
HOuse Mates
Can I keep plants alive, yes, is it a mission, totally but my son has got 'greenfingers', so I get to paint his plants instead and I dont have to water them.
House Mates
OUTINNATURE
House Mates
house mates GARDEN house mates FRESH house mates LAKE house mates house mates GARDEN POND house mates SOIL OUTINNATURE
Ice Poppies
These poppies are made from eye shadows and blush from the 'Artistry' brand These are colours that I loved to use last season and when the new range came out I didn't want to waste these beautiful shades
OUTINNATURE
Ice Poppies
NODDING POPPIES NODDING POPPIES NODDING POPPIES NODDING POPPIES NODDING POPPIES NODDING POPPIES NODDING POPPIES NODDING POPPIES NODDING POPPIES NATURAL BLUSH SKY ROSY ICE MINT GLASS INK LINEN OUTINNATURE
Ice Poppies
OPEN BLOOMS OPEN BLOOMS OPEN BLOOMS OPEN BLOOMS OPEN BLOOMS OPEN BLOOMS OPEN BLOOMS OPEN BLOOMS OPEN BLOOMS NATURAL BLUSH SKY ROSY ICE MINT GLASS INK LINEN NODDING DOTS NODDING DOTS DOTS DOTS BLUSH ICE INK INK OUTINNATURE
Ice Poppies
Little Florals are the original flowers that I painted for my Alphabet wall art range.
Little Florals
Little Florals OUTINNATURE
Little Florals
LITTLE FLORALS SOFT LITTLE FLORALS LIGHT LITTLE FLORALS DEPTH DOTS DEPTH OUTINNATURE
Tuscan Ride
Tuscany has a special place in my little heart. I was suppose to meet a friend there for one of my big birthdays but that didn't happen but I love to create a little bit of Italy for my home
Tuscan Ride OUTINNATURE
Tuscan Ride OUTINNATURE FLOWERS OF ITALY FLOWERS OF ITALY FLOWERS OF ITALY BLUE FLOWERS OF ITALY VERDECHIARO FLOWERS OF ITALY VIOLA FLOWERS OF ITALY ROSA BIANCO NERO VINO VIOLA VINO LAVENDA VINO ROSA VINO BIANCO VINO NERO
Tuscan Ride OUTINNATURE TERRACOTTA TERRACE CREMA TERRACOTTA TERRACE BLUE TERRACOTTA TERRACE VERDE TERRACOTTA TERRACE BIANCO TERRACOTTA TERRACE NERO TERRACOTTA TERRACE CHARTREUSE TERRACOTTA TERRACE VERDECHIARO TUSCAN RIDE CELEBRATION VIOLA CELEBRATION BIANCO CELEBRATION NERO
Tuscan Ride
FLOWER KISSES BLUE FLOWER KISSES VIOLA FLOWER KISSES LAVENDA FLOWER KISSES BIANCO FLOWER KISSES NERO FLOWER KISSES CHARTREUSE FLOWER KISSES VERDECHIARO BEAUTY CREMA BEAUTY VIOLA BEAUTY ROSA BEAUTY BIANCO BEAUTY NERO BEAUTY CHARTREUSE
Zestie
When you scratch the zest of any citrus it fills the air with fresh tastiyfragrance that makes your mouth water. Its a reminder of summer drinks and Autumn marmalade.
Zestie
OUTINNATURE
Zestie OUTINNATURE ZEST TOSS ICE ZEST TOSS TROPICAL ZESTIE BOUQUET TROPICAL ZEST TOSS KAFFIERLIME ZESTIE BOUQUET KAFFIERLIME ZEST TOSS ORANGE ZESTIE BOUQUET ORANGE ZEST TOSS BLOODORANGE ZESTIE BOUQUET BLOODORANGE LEMONADE ORANGE LEMONADE SOOT LEMONADE KAFFIERLIME LEMONADE LEMON LEMONADE ICE
Zestie OUTINNATURE WILLOW SWAY ICE PEEL ICE PEEL WILLOW SWAY TROPICAL TROPICAL WILLOW SWAY KAFFIERLIME WILLOW SWAY POMELO PEEL WILLOW SWAY BLOODORANGE BLOODORANGE PEEL SOOT MARMALADE ICE MARMALADE MANDERIN MARMALADE ORANGE MARMALADE SOOT
OUTINNATURE BLOOD ORANGE ICE BLOOD ORANGE MANDERIN BLOOD ORANGE LEMON BLOOD ORANGE ORANGE BLOOD ORANGE BLOODORANGE BLOOD ORANGE SOOT
Zestie
Peony Rising
The peony is a beautful large flower that is such an iconic flower now, that once upon a time was never seen in stores, on products and never on a tattoo.
Peony Rising
OUTINNATURE
Peony Rising
OUTINNATURE RISE AND SHINE RISE AND SHINE RISE AND SHINE RISE AND SHINE RISE AND SHINE RISE AND SHINE MELLOW FRESH VERYPERI POPPET DEEP OLDNAVY ASCEND ASCEND ASCEND ASCEND ASCEND ASCEND MELLOW FRESH VERYPERI POPPET DEEP OLDNAVY
Peony Rising
OUTINNATURE RISE RISE RISE RISE RISE RISE MELLOW FRESH VERYPERI POPPET DEEP OLDNAVY
Sew Inked
Sew Inked is an extenstion from another range called creative circle which has lots of knitting prints.
OUTINNATURE Sew Inked
OUTINNATURE Sew Inked SEWING ROOM PICK ME UP SEWING ROOM PICK ME UP SEWING ROOM PICK ME UP DRAPEGATHEREDGREEN DRAPEGATHEREDGREEN DRAPEGATHEREDLILAC DRAPEGATHEREDLILAC DRAPEGATHEREDPINK DRAPEGATHEREDPINK DRESSING UP DRESSING UP DRESSING UP DRAPEGATHEREDGREEN DRAPEGATHEREDLILAC DRAPEGATHEREDPINK
Sky Watching
Sky Watching was the first time I did a print totally digitally. It was for a Spoonflower challenge which I didn't get around to entering but anyway I learnt a lot and love the collection.
OUTINNATURE
Sky Watching
OUTINNATURE Sky
DESERT SKY SPRING SKY SUMMER SKY SUNSET SKY
Watching
House Mates panel
Bumbled Panel
Ice Poppies Panel
Paulene Longley
Designer 027 626 0363 flossiphyart@gmail.com Pinterest @flossiphyart IG @flossiphy.art FB flossiphy.art web flossiphy.art
Fabric
and Surface Pattern
Thank you for taking the time to view my look book and supporting
Flossiphy