"The Lord appeared to us in the past, saying: 'I have loved you with an everlasting love; I have drawn you with loving-kindness.'"
MR. IRRELIVANT
Just a few weeks ago, this year's National Football League annual draft was held. Only 259 players could be drafted. That's seven players per team plus several compensatory picks. Every player wants to be drafted first. Only one gets that honor each year.After that, the rest want to be drafted as high as possible. Something to do with money! No one really looks to be drafted last unless of course the other 258 draft picks have been made and they were not one of them. This year, defensive lineman Desjuan Johnson was the last player selected. He is now Mr. Irrelevant 2023!
We always hear about the players who get selected in the first round of the NFL Draft Peyton Manning, Terry Bradshaw, and John Elway are all great examples but only the guy that's picked last gets his own title: Mr. Irrelevant. It also comes with its own week.
Paul Salata, the first player to receive the Mr. Irrelevant award and who became the creator of the title explained. "We established Irrelevant Week to drive home an important message 'that it's not a negative to be picked last in the NFL Draft; rather, it's an honor to be drafted at all.'The last draft pick's demonstration of perseverance is [a] lesson that resonates not only with NFL players and fans, but also with people everywhere."
May 28, 2023 continued
with Pastor Terrell
~ Jeremiah 31:3 (NIV) ~
If we are honest, most people have felt like Mr. or Miss Irrelevant at one time or another. They didn't get the job they wanted. They maybe have very few prospects for going forward in the future. They feel like no one notices them.
Then there are Christians who also feel like life and ministry are passing them by. They feel as though their spiritual life is not going anywhere. It seems as if God is not even paying any attention to their situation. They may even walk away from God out of frustration.
The good news in God's economy no person is irrelevant. Every individual is a person created in God's image. Every individual is created for a life of relevance. God loves us with an everlasting love. That means no matter where you think you are in the draft you are already number one in His books.
Want to know who else is not Mr. or Miss Irrelevant? The thirteenAmerican service men and women who did not come home as we were making the final withdrawal of our citizens and troops fromAfghanistan onAugust 26, 2021.
Eleven marines, one soldier and one sailor gave their lives that day when a bomb exploded outside of theAbby Gate of KabulAirport.All but two were in their 20's. Four were only twenty and only two were just over 30 years of age. They certainly are not the first U.S. military personnel to never make it home from war. 1,304,444American personnel have perished serving in wars.
Unfortunately, these thirteen will not be the last to not come home but one thing is sure not one of the 1.3+ million individuals who have given their lives for our country are irrelevant. Every one of them was a son or daughter. Many were married. Many were moms and dads. They were all loved by people back home. They all counted. They were all important. Their lives all mattered. They were never irrelevant. They are all RELEVANT!
That's why we remember. That's why we will never forget. That's why we observe Memorial Day each year.
Blessings on your week. Take some time on Memorial Day to remember. Remember you are not irrelevant. Remember that neither were they. Looking forward to seeing you this coming Sunday for In-Person or Online Worship. I will begin my new summer sermon series: The Promises of God (Discover the Life God Desires forYou) by looking at Promise Made. Promise Kept.
Pastor Terrell
ScheduleforSundayMay28,2023:
Ruth Class @ 9:00 AM in Room #202
The Saints Class @ 9:00 AM in Room #201
Prayer Room opens @ 9:00 AM Room #206
Preschool Worship opens in KID CITY @ 10:15 AM
Morning Worship In-Person & Online @ 10:30 AM in Worship Center
Kidz4Christ dismissed during Morning Worship
Schedulefortherestoftheweek,May29-June3,2023:
Monday,Memorial Day - Church Office Closed
Tuesday@ 10:00 AM Men's Bible Study in Room #202
Thursday@ 6:00 PM Bible Study and Prayer Meeting in Fellowship Hall
MEMORIAL DAY IS
MONDAY, MAY 29, 2023. CHURCH OFFICE CLOSED.
NEW MEMBERS CONNECTING SEMINAR
Attend this Seminar taught by Pastor Terrell for a basic introduction to our church family. It will be an All-in-One-Day Class on Sunday, June 4th beginning at 2:30 PM - dinner included. Register on your Connection Card.
PLEASE NOTE:
Memorial Service for Peggy Clark will be held on Saturday, June 10th @ 11:00 AM.
IF YOU NEED HELP OR ASSISTANCE
Deacon of the Week: Paul Marshall 928-999-2109
Men's Bible Study begins again this Tuesday, May 30th , just after Memorial Day, @ 10:00 AM in Room #202.
Men's Shoot
Saturday, June 3rd
Cost: $15.00
8:00 AM: Carpool from Church parking lot Travel to Orme Rd off Hwy 169, Dewey
8:30 AM 12:30 PM: Time on the Range
Then, Pizza Lunch @ Guido's in Dewey
~ Cost covers payment for our host and lunch ~ Sign up Sheet in Church Foyer
$ 20,269.46
VAN FUND
with our activities.
Sunday Morning Worship at a glance
"Sweet Aroma of Praise"
"Rock of Ages"
A Life Giving Church … Giving Life
2820 N. Pleasant View Drive
Prescott Valley, AZ 86314 928-772-7218
fsbcpv@firstsouthernpv.org
www.firstsouthernpv.org
Church Office Hours:
Monday - Thursday, 8:30AM - 2:30PM
Senior Pastor Terrell Eldreth: 619-244-6265
PastorTerrell@firstsouthernpv.org
"
Lord, I Lift Your Name on High"
THIS IS MEMORIALDAY
Welcome & Offertory Prayer
Kidz4Christ dismissed
"I Know Whom I Have Believed"
"Standing on the Promises"
"Crown Him"
The Promises of God
Discover the Life God Desires for You
Promise Made. Promise Kept.
Psalm 145
"Blessed Assurance, Jesus is Mine"
"Rock of Ages"
Worship Pastor Bart Young 928-254-8713
PastorBart@firstsouthernpv.org
Advancing the Kingdom of God one heart at a time.
TO RECEIVE OUR WEEKLY NEWSLETTER THROUGH YOUR EMAIL SIMPLY MARK THE FRONT OF YOUR CONNECTION CARD.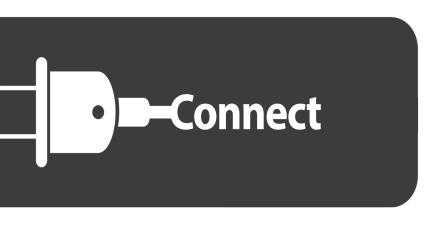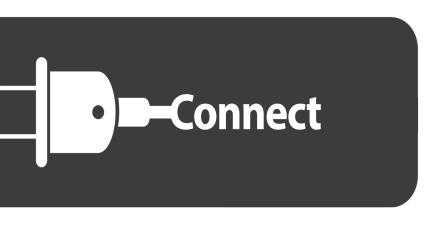 THIS IS A GREAT WAY TO RECEIVE CURRENT INFORMATION AT YOUR FINGERTIPS.
Offerings and Connection Cards will be collected in the Offering Boxes located just inside the two main entrances into our Worship Center, as well as in the Office Hallway.
with our worship