from FirstCar Theory Q2 2020
by James Evans
CAR INSURANCE DOS AND DON'TS
Stumping up for insurance is one of the least fun things about driving. Here's what to do – and what not to do – to make insuring your car a little bit less painful
DO... shop around. You might think that entering your details into a price comparison site is enough, but some leading insurance companies aren't on price comparison sites. It will mean a bit more form filling or time on the telephone, but if you get the right cover at the right price, it has to be worth a little effort.
DO...pick up the phone. Getting a quick quote over the internet is easy, but it's often worthwhile to talk over your options with a real person rather than a computer screen. If you find anything about an insurer's online form confusing, a phone call should put you straight and avoid making a mistake with your details which could come back to bite you when you make a claim.
DO... think about black box insurance (also known as telematics insurance). With a black box policy a device is installed in your car to report back to your insurer. Drive well (obey the speed limit, no harsh acceleration of braking) and you can expect to be rewarded with a lower premium. Drive badly (for example, speeding or driving aggressively) and your premium could go up. As a rule, though, black box insurance works out much cheaper for new drivers than a conventional policy.
DON'T...lie to the insurer. What seems like a little white lie to cut the cost of cover is actually fraud, and could mean the insurer won't pay out if you need to make a claim. So be scrupulously honest about your age, driving history, where the car is kept, and who the main driver is (pretending your car is really mum or dad's is called fronting, and it's illegal!).
Want to know more about insurance? We've got you covered. Go to bit.ly/fcydins
Be wary of fake insurance ads on social media. Always check for a website and a UK address and phone number. RODNEY'S TOP TIP
DON'T... simply choose the cheapest policy. Look closely at the excess (how much you'll have to pay out yourself if you claim), any limitations on mileage, or other restrictions. Check whether you are entitled to a replacement car while yours is being repaired. Weigh up what you get for your money before deciding which policy is right for you.
DON'T...modify your car. Bigger alloys, tinted windows, lowered suspension, or an uprated stereo may be very tempting, but many young driver specialists won't cover modified cars. And if they do, you can bet you'll have to pay a lot more for the privilege.
"Don't put theory in the corner"
KATEY-ROSE GREGORY INGENIE ROAD SAFETY WRITER
In some drivers' minds, the theory test is the easy bit. It's the part you can study for parrot-fashion, memorising the bits you need, ticking the right boxes and then getting ready for the REAL test.
It's very easy to think that theory is less important than the driving test and it's probably because the practical seems SO big – but it shouldn't be that way. Why? Because you're going to need your road knowledge for the rest of your driving life.
We're all guilty of cramming our brains with what we need to get through an exam and then dumping that information as soon as we've left the exam hall. After all, we're not robots with an unlimited storage to retain information. But as important as your maths and science exams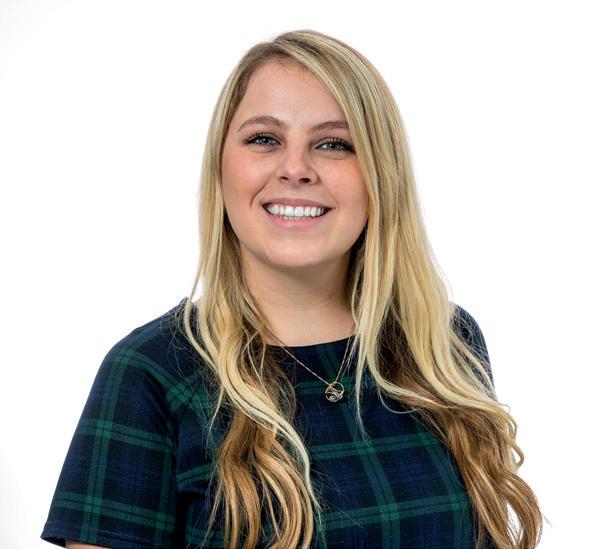 are, forgetting how to find the square root of a parallelogram (is that a thing?) a few years later is not going to put you in danger. What will matter – forever – is not recognising a give way sign.
Trust me when I say there is no scarier feeling than driving on your own for the first time and realising the person you could always ask, "That means I need to stop, right?" is no longer there.
Don't underestimate the importance of holding on to your theory knowledge. Not just to pass the test but to keep yourself, your passengers and others around you safe. Being confident on the road and enjoying driving is the aim of the game.
Pass or fail You're either dancing around with joy right now or feeling like you've been mugged. Whichever it is, you've got quite a bit of work ahead of you, so take a look at our tips for what to do next.
Here's what's next for you…
If you didn't pass…
Don't despair! The pass rate for the theory test was only 47% last year so you're not alone. Luckily, you have a lot of control over how you do in the theory test, so there's loads you can do to pass next time. You'll also be under less pressure as you know exactly what the process is now.
How to smash the theory test next time
CHAT WITH OTHER LEARNERS
We've set up a private page for learners and new drivers to share their test experiences: the tears, the fails and the passes! Just search It's OK 2 Fail to join us on Facebook.
Before the test  Read through the Highway Code and DVSA guides to driving and traffic signs  Practise hazard perception with Drive iQ or the official DVSA app  Test yourself with a theory test question app  Ask someone to test you every night for the week before
On test day  Have one last run through your theory test app  Get to the test centre early so you're relaxed  Flag every question you're not sure about  Use all the time you're given to keep checking through Need more help with preparing for your next theory test? Check out ingenie.com/young-drivers-guide.
If you passed…
You're amazing. You put in the work and you aced it. Now, you can concentrate on preparing for the practical test: putting all that theory stuff into practise.
Now what?
 Don't delete that theory app. It will keep up your Highway Code knowledge, which is very important for your practical test.  Talk to your instructor about whether you're ready to do some private practise. You need around 47 hours of lessons and 22 hours of private practise before you take your test.  Think about sorting some learner driver insurance, so you can practise outside of your lessons in different traffic situations.
Insurance that rewards good drivers Black box insurance for new drivers
Our drivers save an average of £400 on their car insurance* You can earn up to an extra 21% discount for good driving And you can stay on track with feedback via the app