XXII-1132 August 26, 2022Estes Park News is printed weekly and is always free online for updates on your favorite mountain town! 40FREEPAGES Time To Fatten Up! As fall approaches hyperphagia begins and bear activity increases as the bruins prepare for winter. See page 21. Photo by Paul J. www.pauljmarcottephotography.comMarcotte Friday-Saturday-SundaySeePages5and13
Community Housing Survey
The Estes Valley Land Trust Board of Directors and members elected three new board members at an annual membership meeting in August. Each of these individ uals has unique skills that will help the Land Trust conserve more land and sup port community partnerships throughout the Estes Valley. Carlie Speedlin Bangs joins the Land Trust with a breadth of experience in local governance, environmental education, non-profit leadership, and community ad vocacy. Carlie is a member of the local workforce and was recently recruited as the new Education Director at Rocky Mountain Conservancy. Carlie is dedi cated to the Estes Park community, previ ously serving on the Town's Board of Trustees. A mother of three young chil 13 board members with a variety of back grounds and expertise. These new leaders will work alongside the current Board and staff to advance land conservation, sup port community needs, and accomplish goals outlined in the Estes Valley Open Space Plan. The Board has also identified eight "core values" to guide their work and maximize success. To learn more about the Open Space Plan or the Land Trust's core values, visit www.evlandtrust.org .
Thank you for participating! Please tell your friends, family and coworkers about the survey or share on social me dia! If you would like assistance with the survey or need an alternative format, please contact Root Policy Research at hello@rootpolicy.com or 970-880-1415.
The Board of Directors would also like to recognize Curt Gleaves for his 12 years of service as a board member. Curt's board service ended in 2022, but his sig nificant contributions to the organization helped to build a strong and healthy foun dation for the current board and staff. dren, Carlie is passionate about preserv ing the Estes Valley for the enjoyment of futureTimothygenerations.V.Haight, retired Deere & Company Vice President and Deputy General Counsel, is a part-time resident of Estes Park and Johnston, IA. Tim has served on many non-profit boards in his career, and for the past several years has been a member of the Land Trust's Stew ardship and Legal Committee. Tim and his wife, Wendy, have three grown chil dren and 7 (soon to be 8) grandchildren. Robin Harding is returning to the Board after a previous term of six years, includ ing two years as the Board President. Robin first came to the Estes Valley as a Cheley camper and immediately knew he was meant to be here. After college, he re turned to the Mississippi Delta where he managed a family farming operation. He later moved to Jackson, where he worked in the Governor's Office of Economic De velopment and shortly thereafter estab lished an advertising and marketing com pany working for clients such as Viking Range, Southern Farm Bureau, and Bass Pro Shops. He retired to Estes Park in 2007 where he now lives year-round with his wife, Stacey.
¡Responda nuestra encuesta de vivienda!
If you complete the survey by Septem ber 30, you'll be entered into a drawing for a $100 Visa gift card.
This survey is for both seasonal and non-seasonal residents and workers in the Estes Valley and the surrounding area.The survey is located ang=eswww.research.net/r/EstesHousing2022?lwww.research.net/r/EstesHousing2022at:OenEspañol:
The Land Trust is governed by a total of
Si completa la encuesta antes del 30 de Septiembre, participará en el sorteo de una tarjeta de regalo Visa de $100. ¡Gracias por participar! ¡Cuéntele a sus amigos, familiares y compañeros de tra bajo sobre la encuesta y / o compártala en las redes sociales! Si desea solicitar ayuda con la encuesta o un formato al ternativo, comuníquese con Root Policy Research por correo al(hello@rootpolicy.com)electrónicooporteléfono970-880-1415.
Land Trust Elects Three New Board Members At Annual August Meeting
The Town of Estes Park and the Estes Park Housing Authority want to under stand the decisions people make when choosing where to live and work. Your answers to the survey will inform impor tant decisions about housing options in Estes Park. Be a part of charting our fu ture.
2 » Friday, August 26, 2022 epnews.com 6,100 copies were printed this week, and distributed FREE to hundreds of Estes Valley locations including Allenspark, Glen Haven & Lyons. A National Online Audience With Loyal Local Readership Ph: (970) 586-5800 Fax: (970) 692-2611 Opinions of our columnists are not necessarily the opinions of this newspaper. Owners/Publishers: Gary & Kris Hazelton Editor: Kris Hazelton Operations Manager: Andrew ads@estesparknews.comDonaldson Office Manager: Tim office@epnews.comBuck Press releases: kris@estesparknews.com All editorial, photo content & graphic design is copyright of Estes Park News, Inc. & can not be reproduced without the expressed written con sent of Estes Park News, Inc. ©2022 For subscription information contact us. DEADLINES Reserve space: Monday by 4:00 pm Final submissions: Tuesday by Noon Classifieds: Deadline Wed. by Noon Estes Park News, Inc. is Independent & locally family owned. Our Main Headquarters is at 1191 Woodstock Drive Suite #1 Mail: PO Box 508 Estes Park, CO 80517
Moose In The Lake Photo by Robert Burns
The Estes Valley Land Trust welcomed three new board members in August: Carlie Bangs, Tim Haight and Robin Harding.
El Pueblo de Estes Park y la Autoridad de Vivienda de Estes Park quieren com prender las decisiones que toman las personas al elegir dónde vivir y trabajar. Sus respuestas a la encuesta informarán decisiones importantes sobre la vivienda y el uso del suelo en Estes Park. Ayú denos a planear nuestro futuro. Esta encuesta es para residentes y tra bajadores estacionales y no estacionales en Estes Valley y sus alrededores. La encuesta se encuentra ang=eswww.research.net/r/EstesHousing2022?len:
Janet also comes to the museum with a love and extensive knowl edge of Colorado and local history. descends from a family that has resided in Colorado since 1870 and maintains their tradition of making their community and state a vibrant place to live. looks forward to becoming an active liaison between the mu seum and the community. join in welcoming Janet to Estes Park and the Stanley Home Museum and Education Center. more information on the Stanley Home Museum and Education Center, go to www.stanleyhome.org/ or call 970-235-0062.
Friday, August 26, 2022 « 3epnews.com EVFPD firefighters generally respond to medical calls in their personal vehicles, al lowing for a faster response. On other in cidents, firefighters respond to a fire sta tion to respond in department apparatus with specialized equipment. During the week of August 14, the Estes Valley Fire Protection District (EVFPD) responded to 12 calls for serv ice. This included: • Emergency medical (assist EPH): 2 • Smoke Investigation: 2 • Odor Investigation: 1 • Structure Fire: 1 • Kitchen Fire: 2 • Alarm Activation: 4 The agementsuccessfulwithHometheDirector.newDorrnouncecitedCenterandHomeStanleyMuseumEducationisextoanJanetistheirExecutiveJanetcomestoStanleyMuseumdecadesofmanandeducational program de velopment experience with a number of Colorado museums and art galleries.
Please
deep
For
Janet
She
us
Janet Dorr Is The New Stanley Home Museum And Education Center Executive Director Janet Dorr The charge(s) are merely an accusation and the defendant is presumed innocent until and unless proven guilty. On 8/21/2022 at 9:24 p.m. police stopped a 49 year old male driver from Estes Park who was driving the wrong way on Stanley Avenue at North Saint Vrain Avenue. The male was found to be driving under the influence of alcohol and was charged with DUI, DUI per se and driving wrong way on street. He was arrested and transported to the Larimer County Jail.
of,

4 » Friday, August 26, 2022 epnews.com
Estes Mayor Koenig's grandson Daxton enjoys play ing among the bleeding-heart plant in her backyard.
As summer winds down, I find myself thinking about the seasons of Estes Park. Thinking back, I recall the past spring. The way bleeding-hearts blossoming and rhubarb poking out of the ground in my backyard warmed my heart and her alded spring's early arrival. The joy I felt watching my grandson Daxton play there, among both, on a warm spring af ternoon. The way, a few days later, when a heavy, wet spring snow crushed the bleeding-heart plants and irritation crushed my joy. Then, a few days later, after fearing plants and joy were lost for good, much to my surprise, both sprang back. A magnificent flower display re sulting from the return of warm days with bright sunshine. On this summer night, as I write this piece, lightning is flashing across the sky and thunder reverberating throughout the mountains and canyons. The cool moist air that's flowing through the open windows of my house, prompts me to think about the afternoon showers we've been experiencing. How they are similar to the summertime showers of my youthful years in Estes Park. The show ers are a heaven-sent reprieve to the heat and relentless dryness of recent sum mers and a much-appreciated antidote to the threat wildfires. I'm not surprised there's been an abun dance of smiling faces on happy tourists around town this Summer. The natural beauty and wonderful weather of this place, coupled with offerings and excep tional customer service of the businesses here, make Estes Park an ideal place for people to spend time. An observation that's supported by sales tax collections for June 2022 be ing 3.78-percent higher than the same period a year ago. This is only possible because the businesses and their work ers in the Estes valley persevered through countless challenges—floods, fires, COVID-19, shortages and so on— to serve the people who come here to make mountain memories. For each of them, a big and heartfelt thank you. You are the epitome what it means to be Mountain Strong. As fall approaches, I feel the days get ting shorter and the nights cooler. Dur ing upcoming week days, I expect that the sidewalks throughout town will be less crowded due to families having chil dren in school. But on weekends there'll be people of all ages flocking here to be part of assorted festivals and partake of local restaurants, shops, outdoor recre ational activities, and various delicacies including taffy, fudge and caramel cov eredWithapples.theflowers of my bleeding-heart plant long gone, and its leaves beginning to turn yellow, I am turning my atten tion to the first bugle of a bull elk and first sight of the golden shimmer of an aspen and Christmas lights ushering in winter. As I do, I will remember that even though seasons change, my love for our town and townspeople remains steadfast.
The Seasons Of Estes Park
The Estes Park Car Club will have their August "Cool Nights Cruz-in" this Friday, August 26 at the US Bank parking lot. Check out the classic autos, muscle cars, trucks and hot rods. Admission is free and begins at 4 p.m. www.estesparkcarclub.com
Friday, August 26, 2022 « 5epnews.com Respect. Reflect. With Every Step From the Estes Valley Fire District We are excited to announce that we will be hosting our first 9/11 Memorial 5k and stair climb this year! The event will be on September 11th and will honor those who lost their lives 21 years ago. The event is open to all, with details and registration here: theClub.ColoradoLegionParkofhavetoserve.thoseIt'srificewhoEventsnfff.akaraisin.com/ui/estesparklikethishelpustohonorthosecamebeforeandwerewillingtosacforthegoodoftheircommunities.alsoanopportunitytorecognizeallwhoflinchforwardeverydaytoMoredetailswillcontinuetobepostedthewebsite.Thankstoallthosewhosupportedsofar,includingtheTownEstesPark,EstesValleyRecreationandDistrict,FlinchForward,AmericanPost119,VisitEstesPark,BankofandtheEstesParkRunningProceedsfromthiseventwillsupportNationalFallenFirefighterFounda tion. Schedule for the 2022 Estes Park 9/11 Memorial Stair Climb & 5K Walk Sunday, September 11, 2022 Estes Park Visitor Center 500 Big Thompson Avenue Estes Park, CO Stair Climb Schedule Onsite Registration: 7:00 a.m. Opening Ceremony: 8:00 a.m. Climb Start: 8:46 a.m. Climb End: 11:00 a.m. 5K Walk Schedule Onsite Registration: 5:30 a.m. 5K Start: 6:40 a.m. This event is open to the community Important OnlineRegistrationinformation:is$35registrationwill close Sept. 4th Early packet pick up starting Sept. 1 Monday-Friday 8:00 a.m. - 5:00 p.m. Estes Valley Fire Station 901 N. Saint Vrain Avenue Estes Park, CO. 9/11 Memorial Stair Climb And 5K Event In Estes Park In loving memory of Paul Romig, who enjoyed photography, nature, and sharing his love of the outdoors with family, friends, and visitors to RMNP. In Loving Memory
• food preparation appliance: blender, mixer, food processor, plastic coffee maker, plastic kettle - $5 personal hygiene item: electric tooth brush, hair dryer, Water Pik/flosser - $2; flat screen monitor/TV 19" or smaller - $15; flat screen monitor/TV 20-34" - $25; flat screen monitor/TV 35" or larger - •$50;tube monitor or tube TV 19" or smaller - $30; • tube monitor or tube TV 20-34"$50;•tube monitor or tube TV 35" or larger - $60; other e-waste: cables, cords, mice, small computer speakers - $1/pound Load your trunk in this order for easier unloading onsite: First load elec tronics items, then metal, then shred ding.More info at www.estesrecycles.org.
Estación 2: Chatarra (ahora incluye microondas: retire los platos giratorios de vidrio) Estación 3: Aparatos Electrónicos: (tar ifas de artículos de 2022 a continuación) Nota: cargue su cajuela en orden in verso para facilitar la descarga (artículos electrónicos, luego metal, luego tritu ración)
• Tablet, eReader - $5; computer tower, CPU, laptop - $20; VCR/DVD player, satellite/cable box, video console - $5; home printer, copier, scanner, fax ma chine, home stereo - $20; small video game, similar weight item - •$5;cell phone, home phone, office phone, camera, router - $5;
Station 3: Electronics recycling (2022 item fees below; cash and cards ac cepted.)
Sábado, 27 de agosto de 2022, 9 a mediodía. Estacionamiento Principal del Complejo de Eventos, (en la salida de la Avenida Manford), Estes Park Estación 1: Documentos en papel (triturados in situ) (límite de tres cajas bancarias por vehículo, por favor; donación sugerida para la beca del Club Rotario de $15 por caja)
Día del Reciclaje en Estes ESTES RECYCLES
•
There will be a Community Yard and Pancake Breakfast held this Saturday, August 27th (weather permitting). Set-up is at 7 a.m., open to public at 8 a.m. until 12 noon at the Estes Park Masonic Lodge parking lot: 1820 S. St. Vrain Ave. Outdoor spaces are available for rent to sell your merchandise for $20.00. Call 970-577-8585 or 970-658-0184 for more information.
Note:
Community Yard Sale & Pancake Breakfast This Saturday
•
•
•
Saturday Recycles Day
6 » Friday, August 26, 2022 epnews.com At the Legion 850 N St Vrain, Estes Park Sunday Breakfast Buffet 8-NOON, SUNDAYS $15 PER PERSON, $5 UNDERAGE 10 Fri, Aug 26th, 7:30 pm esteslegion.org or (970) 586-6118 "With a voice like a clear mountain stream, rippled with emotion and swirled with a hint of gold-dust gravel, she infuses each song with a panfulof passion quickened by intelligent lyrics and resonant melodies, all backed up by superb musicianship and production." -Jon Sobel "... confidences"madeCline,ofreminiscentalto,clear,HerwarmPatsywasfor Tickets $20. Texas BBQ Dinner Buffet $20. Dinner and Show $30 "Standout songwriter Bragg spins threads from years of experiences into a magnificent form of Southern storytelling… Nashville Scene
•
Is Estes
Station 1: Document shredding (limit of three banker's boxes per vehi cle please; suggested Rotary scholarship donation of $15 per box in cash or check (payable to Rotary Foundation.)
•
Saturday, August 27, 2022 9 a.m. to noon, Events Complex Main Parking (enter from Manford Ave.)
•
•
Station 2: Scrap metal recycling (now includes microwaves – remove glass turntables)
•
Friday, August 26, 2022 « 7epnews.com Discover the past on a walking tour of downtown Estes Park with the Estes Park Museum. During the tour, partici pants will be guided by trained docents to explore historical photographs from the Museum's collection to aid in com paring the past to the present. In 1905, Cornelius Bond and the Estes Park Town Company hired Abner Sprague to plat the downtown district. Within weeks, lots along Elkhorn Av enue were taken up and new businesses were established. Over the course of a decade, the basic footprint of the town we know today was established by many of the build ings that started out as ofnortheast10:00gust,throughoutThursdaynesses.homes,schools,hotels,privateandbusiOfferedeverymorningAutoursmeetata.m.atthecornerBondPark(next to the bronze Enos Mills sculpture at MacGregor and Park Avenues). The tour group will walk west through town, and return to the same site by 11:30 a.m., and travel a distance of 0.7 miles, good walking shoes are encouraged. An additional tour will take place, Wednesday August 31, at 5:00 p.m. Tours are free, donations are welcome. First come, first served; no reservations required. Space limited to about 12 peo ple. Free parking is available along sec tions of MacGregor Avenue and in the parking structure.
August Historic Downtown Walking Tours Estes Park Woman's Club will hold a Trunk Sale on Saturday, September 3, 2022 Our annual Trunk - Garage Sale is on Saturday, September 3, 2022; members will be sell ing items and crafts from the trucks of their cars in the park ing lot of Mountain View Bible Fellowship (corner of Hwy. 7 & Peakview) from 8 a.m.- 1 p.m. There will also be a Bake Sale. All proceeds go to the Estes Park Woman's Club. This is a major fundraiser for the club which supports the Estes Park community by giving to the library, school, RMNP, Crossroads and other local organizations. Mark this date on your calendar.
EPWC Celebrating 110 Years Of Community Work Estes Park Woman's Club Trunk Treasures Sale
Rain Barrels: History, Fact, Benefits, And Tips For Your Project
9. Here are some important tips when planning your rain barrel project.
8. You'll be an inspiring example of en vironmental stewardship. And we thank you for it!
In some states, especially in the West, water laws stated that all precipitation belonged to existing water-rights own ers, and that rain needs to flow to join its rightful water drainage. Water in Colorado must be allotted ac cording to the prior appropriation sys tem. This is a common system in the West and is often referred to as "first in time, first in right". rainwater instead.
1. Make sure you have a reliable friend to help you with your rain barrel, like Maple the Beagle.
6. You'll help control moisture levels around the foundations of your home. Collecting rainwater before it hits ground levels will help to prevent flood ing, damp, and mold.
4. A spigot at the base of the barrel makes watering easier - especially to fill watering cans or buckets.
7. You can reduce your water bill. Gar den and lawn watering accounts for 40 percent of residential water use during the summer, according to the U. S. Envi ronmental Protection Agency. Thanks to a rain barrel's water catch, the typical gardener can save 1,300 gallons of water during the growing season.
2. The collection container must have a lid. It may help to have something to help filter out leaves and debris from en tering your barrel.
[see tainabilitytertothestraightCapturingenergy-watertheseactivitiessionportanttionlectingrecreationalmakelakes,areascontaminantssoil,tion.healthy,makingwaterpotentiallythatridefreeandyourbenefitsflowersBesidesmunityvantageirrigationpliedlectedtheisThetationgallons,combinedtwoowners1005,Coloradoorado.toricallywateraficialtionswrights/pages/priorapprop.aspx]water.state.co.us/surfacewater/Atonetime,thecollecofrainwaterforbeneusewasrecognizedaspotentialinjurytoseniorrightsandwashisprohibitedinColHowever,undera2016law,HouseBillresidentialhomearenowabletouserainbarrels,withacapacityof110tocaptureprecipifromtheirrooftops.collectedprecipitationrequiredtobeusedonpropertywhereitiscolandmayonlybeaptooutdoorpurposessuchaslawnandgardening.So,herewearein2022!Let'stakeadofthisgreatopportunity.Didyouknowrainbarrelshavecomaswellashouseholdbenefits?contributingtoyourbeautifulandplants,herearesomeoftheofusingarainbarrelaspartofeco-friendlygardening:1.Rainwaterisbetterforyourplantssoil.Rainwaterishighlyoxygenated,ofthesalts,inorganicions,andfluocompoundscontainedintapwateraccumulateinthesoilovertimeandharmplantroots.Useofraininyourgardendilutesthisimpact,plantsmoredrought-tolerant,andstrong.2.You'llhelptoreducerunoffpolluWhenitrains,runoffcanpickupfertilizer,oil,pesticidesandotherandpushthemtootherofthelandscape.Thesepollutantscanincreasealgaegrowthinalterthehabitatforfish,andevenlakesandoceansdangerousforactivities.Yourwatercolstopssomeofthisdamagingflow.3.You'llcontributetoerosionprevenefforts.Rainrunoffisalsoanimissueinplaceswherelanderoisaconcern.Yourraincatchingwillbeespeciallyhelpfulincases.4.You'llcutdownontheamountofthatmustundergoexpensiveandintensivesewagetreatments.rainwaterandputtingittouseinyourgardeneliminatesneedforthisprocessing.5.Rainwateristheeco-friendlyoptionkeepcompostsmoist.Addingtapwatoyourcompostdoesn'tfitthissuspractice;you'llwanttouse
By: Patrick Miller and Alison O'Connor
3. Make sure the barrel has an overflow pipe or hose to direct water away from the house once the barrel is full.
8 » Friday, August 26, 2022 epnews.com SEMINAR & TASTING September 9th 5:30pmFeaturing:8pm 10 Year, Quarter Cask, Lore & 25 Year...Plus a fewTickets:surprises!$85 THE BARREL PRESENTS
Patrick Miller is a Colorado State Uni versity Extension Master Gardener in Larimer County. Dr. Alison O'Connor is CSU Horticultural Extension Agent in Larimer County. Maple the Beagle is Ali son's gardening assistant. Estes Valley Community Garden Board thanks Patrick, Alison and Maple for providing this information.
5. You can also attach a hose to the spigot to water nearby plants. Remem ber this is a passive system, so the pres sure will depend on how high the barrel is above the ground... and how much water is Sourcesinside.formore information: State Rainwater Harvesting Laws and
colorado-6-707ural-Extension.colostate.edu/topic-areas-natlectionvesting.and-natural-resources/rainwater-harwww.ncsl.org/research/environment-Legislation,aspxCSUFactSheet6-707,RainwaterColinColorado,resources/rainwater-collection-
Thirteen years ago I wrote a column that many readers could relate to. Because its content is timeless, I am rerunning it to day as a "flashback Friday" column. Here it is, as it originally ran on August 28, 2009: While I was brushing my teeth the other morning I heard an interesting story on the radio that caught me com pletely by surprise. It was about the word moist, which apparently many, many English-speaking people find utterly dis gusting. Indeed, there are 1,067 people who have joined one of eight separate Facebook groups, all despising the word moist. These Facebook friends are not protesting nuclear proliferation, they aren't writing their senators to voice their disapproval of waterboarding, they aren't expressing their concern over world hunger, nor are they raising awareness for cancer research, but they are letting the social networking world know they cringe each time they hear one measly, monosyllable adjective: moist. I my opinion, they're all wet. Granted, I haven't protested, written letters, expressed concern or been rais ing awareness either, but I don't have an aversion to a common, inoffensive word used to describe a delectable chocolate cake or the early morning dew. (Instead, I flinch at overused, passé four-letter words that start with f and sh. There is such a vast variety of words in the Eng lish language, certainly those who cuss can come up with more colorful exple tives, getting their message across in a more noticeable, individualized yet inof fensive way, although I realize offense is often the motive behind their use). But my word hate, or "word rage," as it is known in the field of linguistics, is in a different category than the odd, yet broad dislike of the word moist Some linguists have determined that
the word aversion we are discussing today has noth ing to do with the mean ing of the word moist, but with the sound and structure of the word itself. They call it "mouthfeel." There is something about the "oi" diph thong that causes recoil. (Sorry, Roy.) But the repulsion also comes from the sound of the word in relation to the emotion and memory the word conjures up. Sort of like onomatopoeias that aren't. So even though moist is the num ber one most hated word for many, who find it ugly, revolting, and disgusting, goiter, oily and soiled aren't far behind. Case in point: an article in last Mon day's Denver Post listed the eight germi est places in your home. Five of the eight virus havens happen to be moist places— 1) kitchen clothes and sponges, 2) kitchen faucets, 3) tubs and showers, 4) pet food dishes, and 5) baby changing tables (the other three are the microwave touch screen, the TV remote, and light switches). It's no wonder the m-word gives people the willies. There's an ick factor that goes with almost any word that indicates a breeding ground for germs, no matter what the word sounds like.No ick here, however. I don't have a problem with the word. In fact, I intend to use it often, especially when describ ing the fudgy chocolate cake I bake for dinner guests. When the mere sound of the word, "mmmoist," with the emphasis on the "oi," gives them the eebie jeebies and sends them to huddle in the far cor ners of the dining room, I will smile and wink at those who remain at the table. All the more cake for us!
Partners needs volunteers!
Seven youth are waiting for mentors in the Estes Valley right now. Our mission is to empower youth to achieve their full potential, and we are seeking more positive adult role models to help us! If you would like to BE the difference in the life of a local youth and you have time to give, please consider becoming a mentor. Mentors help youth gain confidence, social skills and hope, all while becoming part of our support ive and inspiring community. Visit www.poweredbypartners.org to learn more and sign up! We have offices in Estes Park, Greeley, and Fort Collins, and need mentors in all locations in Northern Colorado. If you are in the Estes Valley, you can also call 970-5779348 or email kwhitacre@poweredby partners.org.
Partners Youth Needs Mentors!
You may let The Thunker know what you think at her e-mail address, dono holdt@gmail.com.
© 2022 Sarah Donohoe Looking for a way to make a major im pact on our community?
Friday, August 26, 2022 « 9epnews.com
Chases,
Scott will warm up his fingers by play ing old tunes a half hour before the movies begin. The theatre has an old up right piano that is over 100 years old. "It has a great sound; especially for this venue," says Scott. Scott does an excellent job of matching the music to the action on the big screen.
severalwatch"Youjerkeringnorsongssometimesmusicloud,tense,casualfastdifferentofinginvolvesThisplayavarietysongsinways;andslow,andinsoftandhappyandsadinamikeydurthosetear-scenes.havetothefilmtimesand then let the music il lustrate the mood that is portrayed on the screen. It takes a lot of practice and timing and you must be very familiar with the activity on the screen. You have to play by ear, because you have to watch the movie while you're playing. There is no way you're going to watch the film and read music at the same time." Because there is no printed music used, each performance comes out a little dif ferent. There is some improvisation in volved but you have to keep the music true to the movie. So step back in time and come to the Park Theatre on Sunday, August 28 at 6 p.m. If that's not a good time there's a second show on August 31 at 7 p.m. Ac tually, the music starts 30 minutes before the movies begin so Scott can loosen up his fingers. You can drive your 21st cen tury car into town, but once you step in side the theatre, you are pretty much back in the 1920s. The Park Theatre is pretty much the same way it was in the 1920s. It is the oldest movie theatre west of the Mississippi River. Just sitting in the theatre puts you back in time. So there are really three attractions to en joy; the silent movies, Scott's piano play ing and the history of the Park Theatre. It's a great way to have a good time the way people did 100 years ago, and it's a chance to experience a few hours of en tertainment unlike anything else in town. with hilarious results. "Fluttering Hearts" stars Charlie Chase who desper ately tries to save his girlfriend's father from an embarrassing situation and blackmail from Oliver Hardy. Chase's films were dubbed "thinking man's com edy" and generally replaced the typical slapstick with humorous situations. The films will be accompanied by pi ano music played by Scott Wilseck. Scott is a resident of Estes Park who be gan playing for silents about ten years ago. "I was playing at an open mic down in Allenspark. I like to play ragtime and boogie woogie. At that time, Steve Smersh was producing the silent movie presentations at the Park Theatre. He approached me and asked if I was inter ested in playing for a silent movie show in Estes. I had never done this, but I had
Rescues, Adventures, Romances And More, All To The Sounds Of Live Piano Music
On August 28 at 6 p.m. the Park The atre will feature "The Adventurer" with Charlie Chaplin, "One Week" with Buster Keaton and "Fluttering Hearts" starring Charlie Chase. "We selected what we thought were the best films available. Although different in some re spects, they are all highly entertaining and we're absolutely positive the audi ence will love these films," says Jenna McGregor, manager of the Park Theatre.
In "The Adventurer" Charlie Chaplin is an escaped convict who manages to in filtrate high society. In "One Week" Buster Keaton builds a house in a week attended silent movies in the Museum of Science and Industry back in Chicago, where I lived most of my life. While the movies were fun to see, I was very inter ested in the live piano work done during the films. Any time I went to the mu seum, I went back to the exhibit where they ran the films. They had built a main street that looked like it was the early 1900s. They had store windows showing sales fare of that era and they had a small movie theatre showing silent films. It was one of my favorite places to be in the museum. I was particularly fascinated by the live music. Now I had a chance to be a part of this in Estes. Of course, I jumped at the chance to participate."
The silent movies are returning to the historic Park Theatre in downtown Estes Park. Another victim of covid has finally re turned to Estes Park, giving everyone a chance to expe rience a couple of hours of entertainment suitable for the entire family Prior to the covid pan demic, the Park Theatre would periodically show silent movies. These would provide comedy and drama for all the attendees. The movies were well attended and gave people a chance to sit back and enjoy films as though it was 1920. These are not movies with a mes sage; they are movies for entertainment.
10 » Friday, August 26, 2022 epnews.com We have the right home loan to serve you through all stages of your life. MemberClose is a Joint Venture of Pivot Lending Group and CCUA. Pivot Lending Group. NMLS# 109995. Copyright © 2022, Pivot, All Rights Reserved. Pivot Financial Partners, Inc. dba Pivot Lending Group. 10397 W. Centennial Rd. Littleton, CO 80127. Pivot does business in accordance with the Fair Housing Law and Equal Credit Opportunity Act. For more information regarding our company or employee licenses please go to https://nmlsconsumeraccess.org. Talk to us today to learn more! www.bankofestespark.com • 970.586.4485 Powered By 1for$20.00 2for$35.00 AllDayFriday 10:00-6:00 Tie-DyeFriday AllDayDrop-InClass Saturday&Sunday HydroDippingTumblers HydroDippingTumblers $25 'MyFavoriteThings' Birdhouse Collage 'MyFavoriteThings' Birdhouse Collage $40 Felted Hummingbirds Felted Hummingbirds$35 InktensePainted ToteBag InktensePainted ToteBag $35 WoodBurning MobileClass WoodBurning MobileClass$40 FusedGlass Necklace FusedGlass Necklace $45 AcrylicPour Painting AcrylicPour Painting$40 AlcoholInk Landscapes AlcoholInk Landscapes $35 138MoraineAve.-(970)685-8818 www.inspiredartexperiences.com

Twilight slips past the Continental Di vide, nestles into the folds of Lumpy Ridge and slides slowly upslope to illuminate rugged domes. Pink, coral and charcoal clouds drift east as the sky darkens; patches of blue deepen to black, shadows steal over the ridge, and the Summer Tri angle rules the night. Two regal treasures rim the Estes Val ley. To the south stands Longs Peak, highest point in Rocky Mountain Na tional Park and focal feature on the Col orado state quarter. Travelers heading west from Kansas and Nebraska can watch as it inches almost imperceptibly above the horizon ahead of other Front Range peaks, soaring 14,259 lung-bust ing feet into thin air. Fifteen miles north of Longs Peak, and from that distance resembling an elongated sushi roll fes tooned with grey warts, sits Lumpy Ridge. Up close it rises majestically 2,000 feet above Estes Park to an elevation over 10,000 feet, its two-mile expanse studded with jagged spurs, dramatic crests, rough granite crags and sharp promontories. Morning reverses dusk. Lumpy Ridge, stark and dark through the night, now brightens as orange hues appear in the East. First beams trail down the Shark's Tooth and touch the tips of Twin Owls as day begins. Fresh out of Harvard, 22-year old Oliver Toll secured an amazing opportu nity in July 1914, just before World War I exploded in Europe. As part of the buildup to establish Rocky Mountain National Park, Oliver joined Arapaho elders Gun Griswold and Sherman Sage on a two-week pack trip to record names of local topographical features, pub lished decades later as ARAPAHO NAMES AND TRAILS. Thanks to Toll's prescient cultural sensitivity, what might have become earlier versions of Coors Field or Dick's Sporting Goods Park are now forever enshrined as Never Summer Wilderness, the Mummy Range, Kawuneeche Valley and more. Two weeks on horseback generated thirty-six Arapaho place names now gracing Rocky Mountain National Park; none were in prior use. A sound and light show dazzles North of Lumpy Ridge. The summer monsoon sup plies refreshing raindrops and punishing hail, rumbling storms and crackling light ning, and booming thunder that echoes throughout the Estes Valley. After the storm passes, distant detonations dimin ish to far-off artillery, and a double rain bow appears. In Arapaho nomenclature the Estes Park basin was "The Circle." Longs Peak and Mount Meeker were known as the "Two Guides." Mt. Olympus and two other hills on north side of the old Lyons Road were "Faces to the Wind." One dis tinctive land feature was known to the Arapaho as Thath-aa-ai-atah, or "little lumps." Estes locals, who had dubbed it The Needles, began to call it Lumpy Ridge, describing the series of more than two dozen prominent domes that create its uneven profile.
"What caught my eye when the sun rose on my first morning in Estes was not the mountains. Mountains were large, ob scure, unfathomable, distant, confusing, and tended to be covered in meddlesome clouds. What caught my eye was Lumpy Ridge. And what I saw there was a rockclimbing paradise. It was the most stone I had ever seen in one place in my life. From Crescent Wall to the east, to Sun dance Buttress to the west, what stretched out before me was, for all intents and purposes, the center of the climbing uni verse." Chris Kalman, 2016 The western end of Lumpy Ridge draws serious scramblers and climbers; the eastern end suits duffers like me. Hiking to Gem Lake on a clear morning in late July it is all but impossible not to be of good cheer in cool, heavy, almost crisp mountain air. The few early hikers dawdle in dappled early light among Ponderosas. A young couple moves un hurriedly past and ahead of me as I slow my pace to savor the valley view. Min utes later I encounter a fellow who re cently lost his wife and is hiking as part of his healing. He first visited Estes when stationed at Fort Carson four decades ago. I reach Gem Lake and have it all to myself for what seems an eter nity but is less than ten minutes. No wind stirs; the glassy lake surface per mits photos I can turn upside down and not know which side is up. As I descend, foot traffic increases. A group of eight energetic Moms from Firestone makes me wonder who has the kids; is it Dad's Duty Day? The noise level builds as families with multiple munchkins in daypacks come up the trail, and wanes as they ascend farther. Older couples move surely, if leisurely; they've hiked this trail before. Laughing teenage girls hop from rock to rock. Several young men rest and snack on a huge boulder. For all the hikers on the trail I find only three small pieces of trash to carry out. On this memorable cloudless morning, the full Estes Valley spreads out before me in glorious array from Lake Estes to the Continental Di vide. In the distance Longs Peak rises in grey grandeur, its flat summit resem bling the close-cropped head of a USMCLumpyrecruit.andLongs, the physical borders of our cherished valley, daily proclaim nature's allure. They summon us to that hallowed domain where we may simul taneously hone our bodies and replenish our souls.
Bumpy Lumpy
Friday, August 26, 2022 « 11epnews.com
"My father considered a walk among the mountains as the equivalent of churchgo ing." Aldous Huxley Reader response ftm7522@gmail.comwelcome:
If you are wondering where I have been, it's nowhere. I have had company all summer. Company really keeps you on the go. I have had no time of my own. I'm not complaining, just explaining! Now my desktop computer is dead as a door nail. I am using my iPad to write this column. It's really fun punching out the column with a touch equipped pen, yet I will Potlucksprevail.seemto come in multiple invi tations. I usually fix something with rhubarb as I have such a bumper crop. For some reason I was longing for a good pasta salad. I had not seen too many at the various picnics or potlucks I have attended of late. I usually cheat and use a prepared dressing. I decide to make my salad all from scratch. It turned out delicious and was a great suc cess. I must warn you, it makes a gra cious amount. I had a friend over one evening to help finish it.
1 12-16 oz. package of tri-color Rotini (Rotini soaks up the dressing better than other pastas)
start at the 18hole Estes Park Golf Course. Golfer check-in begins at noon. The $125 fee includes green fees, cart, post-golf buffet meal from Smokin' Dave's BBQ and a participation gift. In addition, $25 of the fee will benefit the scholarship fund for Estes Park High SchoolRotarySeniors.employs a scramble format and the Peoria Handicap System. That sys tem is a type of one-day handicapping system in which most of the golfers are allowed a "handicap allowance" applied to each golfer's score. That system, plus a little luck, means you have a real chance to be a Golferswinner!willvie for prizes in contests for most accurate drive, closest to the pin and longest putt. Separate prizes are of fered for men and women in the most accurate drive and longest putt compe tition.Each member of the team with the lowest net score will receive a $100 gift certificate to the Estes Park Golf Course Pro Shop. Prizes will also be awarded to the team with the lowest gross score and to four win ners of Closest to the Pin competition on Par 3 holes. To register for the tournament, down load forms posted on the Estes Park Ro tary Club website at Tournamenttaryclubofestespark.orgwww.roGolfPage.Registration and sponsorship forms are also available at the Estes Park 18-Hole Golf Course. Ultimately, the real winners will be the high school seniors who receive scholar ships next May thanks to funds raised from the golf tournament.
Golfers And Students To Win Big At The Rotary Golf Tournament Sept. 16
12 » Friday, August 26, 2022 epnews.com Join us as we catch THEGAMEBIG Join us for food, beer, & football broncos & Nfl kick off party September 12 | 5 pm | the Barrel
1:30TheFriday,GolfprizesnityallywhogolfersBothprojects.amazingandthoseplayoccasionhaveanopportutoshareintheattheRotaryTournamentonSeptember16.eventwillbeginatp.m.withashotgun
SPONSORED BY If these walls could talk, they would tell you a compelling tale of mountain life in early Estes Park through the eyes of the influential Flora & Freelan ("F.O.") Stanley and the domestic help who maintained their house, property, and way of life. To enter the door of the Stanleys' 1904 Colonial Revival home is to pass through a frame into a painting, one with a time and life of its own. Be inspired as you take a step back in time with a guided tour of the original mountain home of the Stanleys. Advance reservations are suggested and tickets can be puchased online at www.StanleyHome.org
TOUR THE STANLEY
½ cup diced red sweet pepper
The Estes Park Rotary Club looks for ward to continuing its tradition of spon soring three scholarships for academic excellence for Estes Park High School seniors. Golf tournament funds make up many of these funds, sup ported by other serv ice
The full tour experience lasts two hours, with each tour beginning at the Estes Park Visitors Center. A well-marked shuttle will pickup guests from the east parking lot (near the electric vehicle charging stations), at the top of the hour. HOME MUSEUM
Carton of cherry tomatoes, sliced in half. I had plum and just sliced them. ½ pack of sliced pepperoni ½ cup of fresh grated or shaved Parme san¼-½cheesetsp. red pepper flakesIfyou have fresh basil, chiffonade 6-9 leaves and toss in. Dressing ¾ cup olive oil
Pasta Salad
tickets@StanleyHome.orgwww.StanleyHome.org970-235-0062
½ cup diced green bell pepper ½-1 whole sliced red onion, depends on your choice. ½ cup chopped celery 1 small can sliced black olives
1/3 cup red wine vinegar ½ cup pasta water 1 Tbs. sugar 1 tsp. garlic powder 1 tsp. dried oregano 1 tsp. dried basil ½ tsp. onion powder, or 1 tsp. dried onion.¾-1tsp. salt ½ tsp. black pepper Dash red pepper flakes Cook pasta according to directions and drain. Reserve water for dressing. While pasta cools, prepare the ingredients for salad.Tomake dressing, place all ingredients in a large jar and shake vigorously. Place cooled pasta in large bowl and gently toss in salads ingredients. Pour in dressing and toss again. Adjust season ings. I found it needed a bit more salt. I like to serve this at room temperature but it will last a week in the refrigerator. In fact, I just finished up the last of it that I made last week. I hope your summer has been as pleas ant and happy as mine. My email: Esther.cenac@gmail.com Bon Appétit.
Friday, August 26, 2022 « 13epnews.com
Pastors Mark and Alice 720-561-9491Wettengel
14th Annual Handmade In Colorado Expo In Bond Park This Weekend
Book Signing With W. Bruce CameronAuthor Of A Dog's Purpose
The 14th annual Handmade in Col orado Expo takes place in downtown Bond Park this weekend, August 26, 27 & 28, and is a juried event showcasing some of Colorado's best fine art and contemporary craft. The event will fea ture a vast array of independent design ers producing original handcrafted goods from a wide array of media in cluding metals, paper, glass, fibers, food, fabricated objects, clay, paint, wax, gems and more. All work sold is created from both emerging and experienced artisans from Colorado. This event is designed for Colorado lovers as customers who will only find Colorado made items sold by exhibitors that will interact directly with their customers. This event has free admission. Come support local artists and craftspeople in their pursuit of cre ativity, made by hand. This eight day, three city, celebration of local art takes place during three awesome weekends in Estes Park, downtown Denver & downtown Boulder.
Pastors Mark and Alice Wettengel Sunday Service at 10 am Wednesday Bible Study at 7 pm @facebook.com/EstesParkInternationalChurchStreaming
The Longs Peak Scottish Irish Highland Festival is proud to announce that the famous author W. Bruce Cameron will be at the 2022 festival. Please join us for a pri vate book signing at the Highland Bard with beloved author W. Bruce Cameron, (A Dog's Pur pose) Thursday, Septem ber 8th 2022, 4:30-5:30, 238 W. Elkhorn Ave. Drinks and coffee will be offered for purchase. Come and try a refreshing beverage from Big Lost Meadery or enjoy a Scottish exclusive coffee from the Highland Cof feeThereCompany.arestill some tickets left for this amazing opportunity. Hurry and get yours to day before they sell out! This is a limited entry event. A CameronBrucebook is in cluded in your ticket price. Make sure you bring your camera. Go www.scotfest.com/to for tickets and more information.
MEDICINE FOR THE SOUL 1820 S. St. Vrain Ave. Estes Park, CO 80517
A WORD OF HOPE FOR THE WEARY
An event for all ages!
Estes Park is a great place, not just to vacation, but to come and find rest. Maybe you're feeling tired, weary, fatigued, ex hausted. Maybe this old world's troubles have got you down. You feel like you're running a hundred miles an hour and you haven't been able to keep up. You're not alone. I want to encour age you in this moment. Isa. 50:4 says, "The Lord God hath given Me the tongue of the learned, that I should know how to speak a word in season to him that is weary." That means God knows what you're going through and He cares about you so much that He's stirred my heart to feel that weariness and to speak to you a word of encour agement.Don'tquit!
Don't give up! God is on your side! I've been there. I know what it feels like to be weary, tired, fatigued and ex hausted. But I've learned some things from the Lord. I believe if you appropriate these things in your life, you will see things change.The first thing we have to do, is give it all to God. 1 Peter 5:7 "casting all your care upon Him, for He cares for you." How do we do that? By faith. Say this with me, "Lord, I cast all my cares, wor ries, anxieties on you, because you care for me." This might be new to you and difficult to do, but this is the first step to getting your strength back. Next. Isa.40:28-31 says this, Say this out loud with me. "Have you not known? Have you not heard? The everlasting God, the Lord, The Creator of the ends of the earth, neither faints nor is weary. His understanding is unsearchable. He gives power to the weak, and to those who have no might He increases strength. Even the youths shall faint and be weary, and the young men shall utterly fall, But those who wait on the Lord shall renew their strength; They shall mount up with wings like eagles,They shall run and not be weary, They shall walk and not faint." Notice, God never gets weary. He is strength! Keep speaking out this verse until you feel strength coming back into you. God loves you too much to let you stay weary. We do too. Come join us at EPIC church this Sunday and get your strength back. Love you.
The regional event takes place this year on Saturday, Oct. 29 from 9 a.m. to 4 p.m. It features free parking, free admission, several food trucks, a bake sale and more than 45 vendors welcoming the public at the Fairgrounds, 1125 Rooftop Way, Estes Park. The event will be indoors at the main event center. Last year more than 600 people at tended, even though masks were required. "This year even more people are ex pected," said Hills. "It's a wonderful day to come up to the mountains to buy treas ures, enjoy the colorful aspen, and listen to the elk bugle."
25, 2022
Autumn Gold Classic Car Show: &
"We have moved to a new bigger loca tion and are opening up the sale to more vendors, " said Nancy Hills, event organ izer. "We are looking for vendors from Estes Park, Berthoud, Longmont, Boulder and throughout the Front Range. "
• An opportunity to participate in the Classic Car Show Poker Run (new this year!)•An incredible ditty bag with high qual ity products donated by O'Reilly's Auto Parts, as well as other donations from State Farm, Richardson Team Realty and more.Theregistration fee is $5.00 per day.
Vendors from as far away as Cheyenne, Wyo. and Colorado Springs come to Estes Park every fall for the eclectic Treasure Tables Arts and Crafts Sale and Festival, sponsored by a nonprofit philanthropic educational organization.
14 » Friday, August 26, 2022 epnews.com
A judge will reside and select a winner for the Saturday show then the Sunday show. Each winner will receive the one-ofa-kind AG Classic Car Show trophy form the Music stage at 2:30 p.m. Each classic car show participant receives
Please email Leslie Glover: Les_glo@msn.com for a registration form. There are a few slots left, so get your AG Classic Car Show registration form in to day.For more information visit our onwww.estesparkautumngold.com.website:LikeusFacebookat:facebook.com/AutumnGoldEstesPark
September 24
www.estesparkautumngold.com
Area Vendors Sought Now For Regional Arts And Crafts Festival In Estes Park
In four weeks, all classic cars/motorcy cles/trucks will be displayed at Bond Park on the weekend of September 24 & 25 (Also, Free Day in RMNP!)
• A complimentary food and beverage (including alcohol) ticket for each day of the show.
Inside the Event Center, myriad items will be for sale from fresh flowers, glass ware, fanciful soaps, lotions and essential oils, keepsakes or ornaments, art work, candles, stained glass art, books, pottery, household and food products. If you are trying to get ahead of holiday shopping, this is the place to be! And if you are a craftsperson, show off your work at this festival. "We are looking for vendors of every type," added Hills. "Please contact me at peotreasureta bles@gmail.com if you are interested in being a Treasurevendor."Tables is sponsored by a local chapter of a nationwide nonprofit philan thropic educational organization, P.E. O. Chapter IY, with all IY proceeds going to benefit women in furthering their college education."It'sawin-win situation," added Hills. "So if you are a vendor looking for a prime location, send me an email to re serve your spot and I'll see you in Octo ber. If you are a shopper getting ready for the holidays, you will find bargains and treasures here."
If you have a car/motorcycle/truck,classic or you know some one who does, enter it into the Autumn Gold Classic Car Show today!
Friday, August 26, 2022 « 15epnews.com Equal Housing Lender ©2022 Mortgage Solutions of Colorado, LLC, dba Mortgage Solutions Financial NMLS #61602, headquartered at 5455 N Union Blvd, Colorado Springs, CO 80918, 719-447-0325. AR 104413; AZ BK-0928346; CO Mortgage Co. Registration; FL MLD902; MT Lender & Servicer Licenses 61602; TX-SML Mortgage Banker Registration & Residential Mortgage Loan Servicer Registration; WY MBL1022. RIch Flanery NMLS #256117 MSFR_04-14-2022 Rich Flanery Loan Officer – NMLS# 256117 Phone (970) 577-9200 600 South Saint Vrain Avenue, #4, Estes Park, CO 80517 At the Rich Flanery Team, we've helped people call the Rocky Mountains home for more than 25 years. Whether you're looking to upsize, downsize, refinance, or even purchase a second home, we can help you, too. And we'll move mountains to do so. Get started today at RockyMountainLender.com.WE'LLMOVE MOUNTAINS FOR YOUR ROCKY MOUNTAIN MORTGAGE. (WE'LL MOVE THEM FOR YOUR REFI LOAN, TOO.) EVICS' Family Fun Festival At Kickin' It For Kids Supports Local Families
The culture of a community is recog nizable by the presence of services that support its citizens ability to thrive. Estes Park has been without adequate access to quality early care and education op portunities for local families for decades. The scarcity of early care options for families is prevalent throughout the state and so is the presence of local nonprofits serving as safety nets. In your commu nity, EVICS Family Resource Center supports families so they can thrive in our community and continues to build capacity, connect families to quality care, and support the existing and emerging early care and education workforce. Estes Park is a designated "childcare desert," clearly identifying the lack of ac cess to early care and education for the families in our community. In Estes Park there are three preschools and one child care center. To enroll in preschool, a child must be four years old. The one community based early care and educa tion center serves children ages 2.5 to 5. The two licensed child care homes are the workforce that supports our tourism-driven community. Everyone relies on someone that relies on access to early care and education. EVICS firmly believes every family should have what they need to thrive. EVICS offers tuition assistance to eligi ble families, so they are able to have ac cess to quality care. EVICS provided over $70,000 in assistance 2021, and so far connected 28 families this year with $28,000 in assistance. To round out the elements necessary for adequate access to early care and ed ucation is a trained and supported work force. It's expensive to live in our com munity, housing is challenging to locate and afford. Growing the workforce is vi tal to providing more early care opportu nities for families.
EVICS also provides education and ad vocacy based on the needs of local fami lies. Families We have the right to infor mation and the opportunity to voice our concerns.
EVICS advocates for and supports the existing early care providers and educa tors and has responded to the need by developing a program to help anyone in terested in becoming licensed and quali fied to provide early care. The licensing cohort program provides support and guidance every step of the way through the process of becoming licensed for inhome childcare, at almost no cost.
EVICS Family Resource Cen ter is a welcoming space for families to be connected to resources, education, in formation, and services that enhance their existing strengths and support their individual goals. To ensure we can con tinue to connect local families and young children to the resources they need, EVICS Family Resource Center calls upon the village of Estes Park. So many partners step up to help EVICS of fer the vital services of family develop ment, early care/education scholarships, workforce development, parenting pro grams, early literacy programs and more. Through sponsorships from the county and the town, Ride-A-Kart, Quality Inn, Aldrich Construction, Sweatshirt Center of Estes park, Macdonald Book Shop, First Colorado Realty, Lumpy Ridge Brewing Company, Bank of Colorado; and collaborations with noon Rotary Club, local nonprofit partners, busi nesses and individual donors, we are able to continue to offer what families need to thrive and inspire a community culture that boldly supports children and families.Bepart of the village by joining the family fun festival at Kickin' it for Kids this Saturday, August 27, 3-7 p.m. at Stanley Park. Play kickball, enjoy audi ence participation activities, donate to specific efforts, send the kids to the Fun Zone to enjoy three bouncy houses, grab a hot dog and have end of summer fun while fundraising for local families. able to care for children infant through age 5, however quality licensing guide lines allow for only two infants. This equates to only four licensed spots for in fants and 12 spots for those under 2.5 in the entire community. Lack of access to quality care and education creates barri ers for a family's ability to thrive and contributes to decision-making that has often resulted in young families leaving our community which directly impacts our workforce, economy, and services that support the local community. Along with accessibility is affordability. Families must be able to afford the high cost of care. Early care and education is rightly expensive as it is provided by professionals held to quality standards, annual professional development re quirements, and oversight by state li censing. In Larimer County last year families spent $12,000/year as an aver age cost of care per child and for infant care specifically, $16-$20,000. Larimer County families spent 37% of their in come on childcare, on average. This represents a household income for a family of four of $64,919 with two chil dren in care under the age of five. Caring for children and guiding educa tion is the most important work and im pacts all sectors of our community; not only do early education experiences bet ter prepare children for school, resulting in more efficient spending for school districts, but it provides assurance for
It is a long journey from Cornwall, England to Estes Park, but the pasties (pass-tees) are here. A pastie is a round piece of dough filled with savory meat and vegetables. It is folded in half to make a "D" shape with a crimped edge. Traditionally eaten by tin miners in Cornwall, it is an easy hand-held sand wich. Several parishioners at St. Bartholomew's Episcopal Church are currently busy in the kitchen making pasties.St.Bartholomew's has served our com munity with this pastie tradition since 1986, and we need your help to continue our fundraiser tradition. All the profits from this fundraiser will go to local, na tional, and international non-profit or ganizations. In the past, some of these organizations have included Salud, Crossroads, and Habitat for Humanity of the Estes Valley. Order your pasties by going to the church website at www.stbartsepisco palchurch.org. On the website you will find the order form to fill-out and sub mit to the church office. We suggest you place your order early because there is a limit of two bags of pasties / customer and two jars of chutney / customer. Cur rently, we are sold-out of gluten-free pasties, but please email the church of fice if you would like to be placed on a waiting list if more become available. A bag of regular pasties (six pasties/bag) costs $25 and a bag of gluten-free pasties (six pasties/bag) costs $27. Half-pint jars of chutney cost $10/jar. Your order will be available for pick-up on October 8th (time TBD) at the church (880 MacGre gor Avenue). We can accept cash, check, or credit card as forms of payment. We will also have a Food Court on October 8th to include a variety of baked items, candies, frozen foods, jams or jellies, and other specialty food items. If you have any questions, please contact the church office via palchurch.orgoffice@stbartsepiscoorcall970-586-4504.
Time To Order Pasties And Chutney From St. Bartholomew's
va riety of music for mixed choir. Our first concert will be held on December 10th and will feature songs for the holiday season. If you love to sing and would like to find out more about the chorale, please join us for our first rehearsal. We have a special need for more tenors and basses, but all voice parts are welcome! More information can be found at www.estesparkchorale.com.
Swing and sway to the upbeat Dix ieland music of the Riverside Ramblers led by Walt Steige at the Maude Jellison Library on Monday, August 29th at 7 p.m. on the campus of the YMCA of the Rockies. Fun for the whole family. Free and open to the public. This outdoor event will be moved inside to the lower level of the li brary in case of rain. Directions to the YMCA library: Upon entering the YMCA off of Spur Highway 66, take the second left and then the first right into the parking lot of Hyde Memorial Chapel where you may park and easily access the Maude Jellison Library which is di rectly behind the chapel. Call Robert at the library at 970-586-3341 extension 1133 with any questions.
16» Friday, August 26, 2022 epnews.com In-Depth Articles & TONS of Great Information! Town TownScheduleShuttle&MapParkingMap With paid lots and time-limited lots labelled Rocky NationalMountainParkMap FEATURING COMPLETE WITH AN UP-TO-DATE DINING CHART & RESTAURANTDETAILEDMAP LOOK INSIDE FOR THE ESTES PARK RESTAURANT GUIDE! estesparkguide.com Bear CorridorLakeMap RockyNationalMountainPark NEW! The Estes Park Chorale will begin rehearsals for its 53rd season rehearsals.andquired,come.singersthemunityPresbyterian8:30berWednesday,onSeptem14thfrom7:00-p.m.attheComChurchofRockies.NewarealwayswelNoauditionisrejustadesiretosingtheabilitytoattendWednesdayTheEstesParkChoraleperformsa
Love To Sing?
Riverside Ramblers To Perform At Maude Jellison Library
End Of Summer Celebration At "Listening At The Legion" LUMPY RIDGE BEER!! HAMBURGERS AND HOT DOGS, SIDE DISHES, MUSIC!! David
Partnering with Lumpy Ridge Brewing Company, the American Legion is ex cited to announce an "End of Summer" blowout celebration, including a concert at "Listening at the Legion" with not one but three nationally touring singer/song writers! The outdoor barbeque will start at 3 p.m. with hamburgers, hot dogs, as sorted picnic sides, and lots of Lumpy Ridge beer to help wash down Summer! (and the food…) $20 for the BBQ, $30 for the concert, or $40 for both. Tickets available at esteslegion.org or by calling (970)Returning586-6118.to"Listening at the Legion" are two artists who filled the hall on the previous visit:. Jackson Emmer and Su san Gibson. Of Jackson, Rolling Stone Magazine says "Americana songwriters are a dime a dozen these days, but few are writing songs like Jackson Emmer" Jackson is truly the next John Prine and Guy Clark rolled together, and has been heralded as "The best songwriter in the West." Susan Gibson, past BMI Song writer of the Year, and West Texas music Entertainer of the Year, wrote the 1998 CMA Song of the Year "Wide Open Spaces," performed by the Dixie Chicks. She puts on a "dang good live show!" Joining Jackson and Susan on stage will be David Starr. Says Go See Live Music, "Songwriter David Starr walks in to a room and everything falls still. You gen uinely want to hear what he has to say. And then he sings… it is like being con nected to nature and society all at once." Starr possesses a compelling voice; some thing truly special, that is both accessible and passionate. Touring internationally, he has opened shows for esteemed artists such as John Oates, Karla Bonoff, The Steel Wheels, Survivor, and more. Starr
Friday, August 26, 2022 « 17epnews.com Come walk around Lake Estes with or without your pet in honor of Carolyn Fairbanks. All proceeds go to the Estes Park Pet Association When: August 27, 2022 Where: Estes Park Dog Park Time: 8:30 for Donut Haus donuts and Coffee on the Rocks coffee Register at the event or preregister at our Facebook Page Estes Park Pet Association or at Cost:PetAssociationEstesPark.com $25 Check Facebook or our website for details Proud Sponsors
Jackson Emmer
Susan Gibson
Estes Park Senior Citizens Center Menu 29 – Sept 2 Sept 5 – 9
Tuesday, Aug 30 Swiss Mushroom Burger w/ Tomato Salad
Friday, Sept 9 Shrimp Basket (8 fried) w/ Homemade Chips & soup
Monday, Aug 29 BBQ Pulled Chicken Sandwich w/ Mac n' Cheese & coleslaw
Thursday, Sept 1 Spaghetti w/ Meatballs, garlic bread & side salad
Monday, Sept 5 CLOSED
Thursday, Sept 8 Meat Lasagna w/ garlic bread & side salad
Wed., Aug 31 Smothered Chicken (6 oz) (topped w/ mushrooms, green peppers & onions) w/ Potato Salad
Friday, Sept 2 Fish & Homemade Chips w/ soup of the day
Tuesday, Sept 6 Country Fried Steak w/ Mashed Potatoes, gravy & vegetables
Reserved Meals-to-Go delivered to your vehicle or EAT at the Senior Citizens Center
Check out our website: estesparkseniors.org or call for the latest information
18 » Friday, August 26, 2022 epnews.com
Meals are $7 for current 2022 EP Senior Citizens Center members and are by reserva tion only. (Or 3 meals for $20; use pre-paid meal tickets.) Exact cash or check payment required. Reservations must be made by 1:00 PM at least one business day in advance. Note, if you want to reserve a meal for Monday, Aug 29th, you need to call before 1:00 PM on Friday, August 26th. For reservations call 970-581-2195 and leave a detailed message. Pre-paid meal tickets and membership forms are available at the Estes Park Senior Citizens Center located at 1760 Olympian Lane and at estesparkseniors.org
The Center is OPEN (Monday, Wednesday, Thursday & Friday 10-1; Tuesday 10-2) TriFit (MWF 10:30-11:15); Yoga/Balance (TT 10:15-11:15) Mahjong (Tuesdays 10-2); Crafts (Tuesdays 11:30-1) Two Bridge Groups: 1st, 3rd, & 5th Wednesday of the month & Every Thurs 12:30-4 PM
Wed., Sept 7 Philly Chicken Sandwich (topped w/ mozzarella cheese, green peppers & onions) w/ Potato Salad
August
epnews.com Friday, August 26, 2022 « 19
About the author: Evan Jones is a fly fishing guide and assistant editor of the Orvis Fly Fishing blog. further harm to wildlife. Fortu nately, improp erly fishingdiscardedtackleis a fairly sodownyearshundredslake.inthatdisposalcateduseforemost,pact:ducingpointersaretoforwardstraightproblemcombat.Herefivespecificonreyourim1)FirstandsimplythededifishinglinetubesarealreadyplaceattheLinetakesoftobreaknaturally,it'llbeaproblem
4) If you're very careful, you can sometimes retrieve a broken rig dangling from a tree branch by reaching out with your fishing pole and using the tip-top eyelet to grab the hook. Line caught in branches over hanging the water is partic ularly hazardous for song birds and passerines, so do your best to remove those snags, even if they're above your head.
New To Nonprofits: iPad, WalkieTalkies, And A Betty The Blue Wagon
By: Karen McPherson, Estes Park Nonprofit Resource Center (EPNRC) Nonprofits: We know you have stuff to haul to an event. Introducing Betty the Blue Wagon. It's medium sized with offroad wheels and is collapsible, so you can get maneuver it here in the hills and then tidy up and tuck it under your check-in table. When you are checking people in at an event, might you need to type in updated addresses on an actual keyboard? Or are you running credit cards off-site and just want a bigger screen than a cell phone? The EPNRC Lending Library allows you to check out the wagon, a new iad with detachable keyboard, and so much more. Also new for Fall: Four Walkie-Talkies with 22 channels that go a maximum of five miles in open areas. This is all well and good for a giant event at Bond Park with shuttle service to the Parking Garage, but guess what? They even have a built-in flashlight and back-lit screen….might this spur a new kind of evening seek and find fundraiser? In other news, the Lending Library has expanded from two to eight large sand wich boards. We also just got a new OWL for hybrid meetings, it follows people's voices and faces around the room to make the Zoom experience way better.More than 15 helpful tools for offices, events, and meetings are available for check out to nonprofits through the EP NRC Lending Library. epnonprofit.org/lending-libraryVisit to check-it-out.
Estes Park artist Margaret Jensen will be the featured artist for the month of Septem ber at Earthwood Collection Gallery.Margaret is Nationally recog nized for her vibrant, sensitive paintings of Colorado, Estes Park and the Rocky Mountains. Come and join Margaret, for an entertaining fun filled evening reception of wonderful art, live jazz and complimen tary Boen wine from Copper CaneThisWines.willbe happening Friday, September 2, from 5-8 p.m. at Earthwood Collection Gallery at 141 East Elkhorn Avenue. Stop by and enjoy the evening with us.
A Estes.Nookatthebushfishingingdiedtreeviolet-greenswallowthatafterbecomentangledinlineleftinaoverhangingBigThompsonFisherman'satLake
3) When you are attempting to remove a snag, don't wave the rod and jerk the line wildly, since that can cause your line to snap in a random spot. Instead, point the rod directly at the snag to prevent it from flexing, then slowly but steadily ap ply increasing pressure until the line snaps or the hook pulls free. If you are using braided line on a spinning rod, you may want to wrap your hands in your shirt first in order to avoid cuts.
Fishing Line And Tackle Left Behind At Lake Estes Continue To Harm And Kill Birds
By: Evan Jones Lake Estes has a growing problem, par ticularly around the Fisherman's Nook area on the northwest end: discarded and abandoned fishing line and tackle are harming wildlife. Recently, a doublecrested cormorant became entangled in fishing line in that area, swallowing mul tiple hooks and lead sinkers in the process. It was rescued, but ultimately had to be euthanized due to lead poison ing. Another cormorant, shown in the accompanying photo, was seen at the lake with fishing line and gear attached to a hook in its beak, but it evaded cap ture, and likely died as well. Mallards, Canada geese, passerines, ospreys, and even bald eagles have also been harmed by fishing line and tackle at the lake, and in the adjoining section of the Big Thompson River. Other animals are af fected as well, including an elk that was spotted last season at the nearby golf course with a plastic bobber and line dangling from one of its antlers. Clearly, something needs to change. As an avid angler myself, who grew up just down the canyon in Loveland, I'm not here to propose more fishing restric tions as a solution. But anglers need to recognize that if the situation at Lake Estes does not improve, then stricter regulations–or even outright fishing bans–are often the next step to avoid area you cannot reach. Remove your lure/fly/swivel, then attach a short sec tion of thinner, lighter monofilament to the end of your line (a Surgeon's Knot: tinyurl.com/2dxm75xd works well for this), then re-attach your lure/fly/swivel. This thin strip of line, known as "class tippet," works like a fuse: it's still strong enough to handle fighting fish, but will reliably break first when you're pulling hard on a snag, ensuring that you don't lose any of the line above it and leave be hind a greater hazard.
for a very long time if left to rot. Even if it means having to dig through a thorny bush, partially climb a tree, or wade across the stream in order to retrieve broken line, we all have an obligation to clean up after our selves.2)There is a trick to rigging your line so that the smallest section possible is left behind in the event that you snag an
Margaret Jensen Featured At Earthwood Gallery
20 » Friday, August 26, 2022 epnews.com
A double-crested cormorant perched on one of the power line transmission towers at Lake Estes with fishing line and tackle hooked in its beak.
Please mark your calendars the for the Estes Valley Watershed Coalition's sec ond annual fishing fine and tackle cleanup on October 15, 2022, from 10:30 a.m. to 12:30 p.m. at Fisherman's Nook on Lake Estes. For more information, visit www.evwatershed.org/events.
5) Finally, switching from lead-based to tin-based sinkers can drastically re duce incidences of lead poi soning, particularly among sensitive bird populations that inhabit the lake during the summer months. Waterfowl that dive into the wa ter to feed, such as cormorants and ducks, are especially vulnerable to lead poisoning since so many snagged lead sinkers are left strewn about the lake. Tin weights are admittedly a bit pricier, but a few cents more is small change compared to the cumulative cost of lead buildup in our waterways.
As Fall Approaches Hyperphagia Begins, Bear Activity Increases In Preparation For Winter Remember to keep food away from bears for your safety and theirs. Photo courtesy of DJ Hannigan
CPW reminds people to remain bear aware during hyperphagia - a bear's time to pack on pounds Black bears in Colorado are entering hyperphagia and will spend up to 20 hours a day trying to eat more than 20,000 calories to fatten up for winter. As bears start to prepare for hibernation and hunt for food, Coloradans may see more bear activity in urban areas. Most conflicts between people and bears can be traced to easily accessible human food, trash, fruit trees, shrubs or other attractants with strong odors as a bear's natural drive to eat can overcome its fear of humans. When bears become too tion.7,000sourcesjoritytheMay,hardexperiencedtionshumanbecomepropertytheyaroundcomfortablehumans,candestroyorevenathreattosafety.SignificantporofColoradoafreezeinresultinginlossofamaoffoodabovefeetinelevaBecauseofthis, coupled with the continued drought across Col orado, bears will be on the move looking for much-needed calories to survive through the year and prepare for the CPW'swinter.most reported conflicts are from attractants such as trash, bird seed, pet food, and barbecue grills. Removing attractants can help elimi nate conflicts and encounters with black bears. It is especially critical that people are extra vigilant and proactive in removing all attractants from outside homes and campsites. A black bear's natural diet consists of berries, fruits, nuts, plants and grasses that grow naturally in the foothills and forests. Drought condi tions have impacted the prevalence of food sources for black bears, how ever, natural food sources are still available."Research shows that bears prefer natu ral sources of food. But they will find sources of human-provided food if it's available, when natural food sources are limited, which can become dangerous to humans," said CPW Northwest Region Senior Wildlife Biologist Brad Banulis. "Preventing bears from relying on hu man food sources takes a community ef fort, and it's important that we all take proactive steps to limit human food sources in order to avoid any possible conflicts with bears and bearproof our homes."Colorado Parks and Wildlife offers these tips and precautions to help you prevent human/wildlife conflicts that
CPW asks all residents and visitors to help save Colorado's bears by being ac tively bear aware throughout the late summer and fall seasons. Bear conflicts and, unfortunately, bear euthanization is most often traced back to human behav ior. It is all of our responsibility to help minimize risks to humans and bears alike by being mindful of our impacts. For more information on bears in Col orado, visit cpw.state.co.us/bears. If you have questions or need to report bear problems, call your nearest CPW office. can also save a bear's life. Bearproofing your home: Keep garbage in a well-secured loca tion.Only put out garbage on the morning ofCleanpickup.garbage cans regularly to keep them free of food odors: ammonia is ef fective.Usea bear-resistant trash can or dumpster.Don'tleave pet food or stock feed out side.Bird
fruit to rot on the ground. If you keep small livestock, keep ani mals in a fully covered enclosure. Con struct electric fencing if possible. Don't store livestock food outside, keep enclo sures clean to minimize odors, hang rags soaked in ammonia and/or Pine-Sol around the enclosure. If you have beehives, install electric fencing where allowed. Talk to your neighbors and kids about being bear aware. Keep garage doors closed. Cars, traveling and campsites: Lock your doors when you're away from home and at Keepnight.thebottom floor windows of your house closed when you're not at home. Do not keep food in your vehi cle; roll up windows and lock the doors of your vehicles. When car-camping, secure all food and coolers in a locked ve hicle.Keep a clean camp, whether you're in a campground or in the backcountry.Whencamping in the back country, hang food 100 feet or more from the campsite; don't bring any food into your tent. Cook food well away from your tent; wash dishes thoroughly.
Friday, August 26, 2022 « 21epnews.com
feeders are a major source of bear/human conflicts. Attract birds nat urally with flowers and water baths. Do not hang bird feeders from April 15 to Nov. 15. Do not attract other wildlife by feeding them, such as deer, turkeys or small mammals.Don'tallow bears to become comfort able around your house. If you see one, yell at it, throw things at it, make noise to scare it off. Secure compost piles. Bears are at tracted to the scent of rotting food. Clean the grill after each use. Clean-up thoroughly after picnics in the yard or on the deck. If you have fruit trees, don't allow the
22 » Friday, August 26, 2022 epnews.com
The Estes Valley Astronomical Society is offering a free public lecture Saturday, August 27th at the Estes Park Memorial Observatory. The goal of EVAS is to pro mote amateur astronomy and education in the Estes valley. All vaccinated indi viduals (or those with an exempting medical condition) are invited. Mask are optional but recommended and will be available at the door Our speaker is Dr. Hal Levison and he will discuss NASA's Lucy mission. Lucy, selected as part of NASA's Discovery Program, is the first reconnaissance of the Jupiter Trojans, objects that hold vi tal clues to deciphering the history of the Solar System. Due to an unusual and for tuitous orbital configuration, Lucy, will perform a comprehensive investigation that visits six of these primitive bodies, covering both the L4 and L5 swarms, all the known taxonomic types, the largest remnant of a catastrophic collision, and a nearly equal mass binary. It will use a suite of remote sensing instruments to map geologic, surface color and compo sition, thermal and other physical prop erties of its targets at close range. Lucy, like the human fossil for which it is named, will revolutionize the under standing of our origins. Lucy launched on Oct. 16, 2021. It will have its first en counter with a Trojan on Sept. 15, 2027. Dr. Levison is the Principal Investiga tor of the Lucy mission to tour multiple Jupiter trojans which was selected as the thirteenth mission in NASA's Discovery Program.Dr.Levison's principal research inter ests lie in the area of the dynamics of as tronomical objects. In particular, he fo cuses on the formation and long-term behavior of the solar system bodies. Dr. Levison's work includes studies of the formation of both giant and terrestrial planets, the long-term dynamical behav ior of comets, the dynamics of objects in the Kuiper belt, the origin and stability of Trojan asteroids, and the formation of satellites. In 1997, he, with Martin Dun can, predicted the existence of the Scat tered Comet Disk. He is perhaps best known, however, for his work on the early dynamical evolution of the outer Solar System, and is an author of the most comprehensive model to date. Dr. Levison is also the co-author of SWIFT, which is a software package for integrat ing orbits of solar system bodies. SWIFT is freely available and will run on most UNIX workstations.
In addition to Dr. Levison's talk we will have a short presentation by one of our astronomy club members of pictures taken of the Space X Launch facility at Boca Chica Texas. He will also give us an update on the Space X Star Ship de velopment.TheEstes Park Memorial Observatory is just north of the high school at 1600 Manford Ave. Park in the teacher's park ing lot between the high school and the observatory. The doors will open at 7:00 p.m. and the meeting will start at 7:30 p.m. The presentation, including a ques tion and answer period, lasts about an hour. After the presentation, weather permitting, we will look through our 16 inch dome telescope at various celestial objects.
Astronomy Club Lecture: Lucy - The First To The Trojans
The Lucy mission will study the Trojan asteroids in a bid to shed light on the formation of the solar system. Image credit: Naeblys via Getty Images Chief Scientist-SwRI, Boulder and Princi pal Investigator of the Lucy mission.
One of the greatest joys I've had as a minister was conducting weddings. I've been privileged to 'tie the knot' for couples on a Caribbean cruise ship, on the slopes of Rocky Mountain National Park, dozens of backyards, and countless church buildings. Each one is a joyous occasion and I've been blessed to meet many of these couples years later and see how happy theyAsare.a result, when someone comes to me and says: "I've been asked to do a wedding for a family member, but I don't have a clue about how to do it," I'm always thrilled to provide a simple outline of a ceremony and some hints as how to do the service effectively. This happened to me recently and I've provided what was needed to do a meaningful and touching ceremony. Since this happened, I've thought that there might be others of you 'out there' that would like to get some of those 'hints', in case such an opportunity is presented to you. In addition, by what I am sharing today, you can do a little examination of your own marriage to see if there are some things you can improve on. Every time I do a wedding, I ask all the people present in the audi ence to join hands with their spouse and, mentally, do the vows with them again. It's amazed me how many people have thanked me for that opportunity to 'renew their vows' during their friends' wedding. Of course, I'm always ready to help couples do that in a private ceremony as well. In my short (25-minutes) ceremony I am going to remind the groom and bride that they need to remember the following 'C's if they want to have a successful and fulfilling relation ship. The first is 'COMMITMENT'. In these days when wedding rings can be 'rented' in some places, we are all aware that many marriages are not entered into with commitment to 'love, honor, etc. as long as we both shall live'. So, if one or both of the couple lack this commitment, the marriage will likely be short-lived. The second 'C' is 'COMMUNICATION'. The failure to 'talk' and 'listen' to each other on an on-going basis will make the marriage hard to maintain. The only way we can 'know' the person we're married to is by this constant sharing of our thoughts, ideas, concerns, feelings about our beloved, etc. is by communicating verbally. The third 'C' is 'COMPANIONSHIP'. Couples that want to have a strong relationship will be found 'doing things' together. When we love someone we will want to do things 'they' enjoy doing, whether or not that is one of our favorite things. The family that 'plays' together stays together and this is no less true of couples. Couples where he or she is always 'doing their thing', while their partner is excluded, will find their feelings and marriage lacking. One happy couple was described like this: "These people had fun! They enjoyed each other's company. They clearly loved what they did, because they loved who they did it with!" The fourth 'C' is 'CARING'. Both husband and wife must have a deep sense of their partner's feelings -- hurts, joys, pleasures, etc. This reflects one's deep sense of caring for the other. These 'hurts, joys, etc. will not always be expressed, but are 'sensed' by a loving and caring spouse. And, remember, at some of these times, the partner needs your 'shoulder', rather than your 'mouth'. People say, "I didn't know what to say!", often 'what you do' is more helpful than any words you can think to say. There is one other word to help make the marriage the best it can be. That word is: 'KISS'. Affection expressed usually got a couple to where they desired to join their lives together, so it should always be a cherished part of their relationship. There! You have your 'perfect' wedding ceremony! Any one of you can do it! But if you need a little help, let me know. I'll help you. Let me close this article with a quiz about YOUR relationship. It could be like one of these: (1) You fell in love, the question was popped, the wedding was a wonderful success, and the marriage is a continual joyride for both of you. (2) You fell in love, the wedding was a mixture of stress and success, and the marriage is a wagon-train trip across the plains and mountains of the old west. (3) You fell in love, the wedding was a series of problems to be solved and mar riage is a marathon run on a hot, summer day through the hill country. (4) You fell in love, the wedding was an expensive headache, and marriage is a bloody gunfight at the OK corral. Thanks for examining these important things with me. God bless your marriage. Bob Lewis
IS YOURS A 'GREAT' MARRIAGE? August 26 - September 1
By: Sharol Little, class member Walking, running, hiking, climbing, yoga, Pilates, and the gym or fitness cen ter - have you tried them all? I think I have, but I never tried Jazzercise. I don't especially like walking or exer cising of any kind, however, I finally found something fun, something I can do, something that is for men, women, boys and girls – and it is for any & all ages! I can't believe Jazzercise has been around since 1969 in various forms and I have never done it yet as I pride myself in trying everything at least once. One person in our local Jazzercise class has attended for over 30 years, others for several years! How did I miss hearing about this opportunity?
epnews.com Friday, August 26, 2022 « 23
From class member Julie Moncrief: I have been doing Jazzercise for the last 4-1/2 years with Patti. She is a great teacher and gives instructions to match our abilities. It is a wonderful way to ex ercise with music, fun routines, and friends. I personally have a heart issue and since joining Jazzercise my cardiolo gist is pleased with how that organ is per forming and remaining stable. It has also given me many other positive physical re sults with stronger muscles that help the rest of the body and also maintaining a healthy mental attitude. I will keep doing this as long as this body will allow it! To sum it up, I thought if we had such a great program right here in Estes Park that I would want to know. I heard
Classes cost very little each week –about $20 and you may come to the first class for free! Jazzercise is a combination of aerobic exercise, a little dance, some cardio, and it never hurts (or you are do ing it wrong). It lasts one hour and has both low and high intensity instructions, depending on your need and skill level. I thought, "I will just go and watch." Then I met several others at class that were older than me telling me to "Just try it." I did this three months ago and haven't looked back. I am hooked! What happened? I combined it with walking to and from class this summer, early in the morning (even though a class is offered in the afternoon, too). It resulted in over 30 inches lost and at least 30 pounds gone. Jazzercise does of fer the opportunity to use weights for strength training, along with bands, mats, and all at the speed I want or need. The music is from artists of all tastes and genres from the movie Top Gun, Maver ick, J. Lo and many others. How can it be all these Jazzercisethings?istaught
Aldridge, a medical doctor here in Estes Park. She is an encourager and at the same time, one who is concerned for every individual at their level of need. If it hurts, then you are doing it wrong, if its too intense for you, she slows you down, if you want to do it for friend ship, then bring your coffee and do it at the back of the room, if you want to so cialize, there is time before and after class. People come from all over the US and the world to our local classes. We recently had a group of women who came from Nebraska for a class-they jumped right in and never missed a beat!From class member Erika Norris: As a physician in her 50s I have lots of reasons to appreciate Jazzercise! We all have bum body parts and the battle with metabolism as years go on but strength ening the muscles around joints and stay ing active is the best solution. I'm a big believer in physical therapy, and I see a lot of physical therapy principles in Jazzercise which Patti will emphasize and coach for safety. I've really enjoyed (slowly) getting confidence in the dance routines and seeing all ages and body types around me having fun and getting healthier.
Jazzercise vs Exercise Right Here In Estes Park
by Dr. Patricia
about it, tried it and love it - so now I want you to take a look, you might like it too! It is located in the complex with Dr. Pike and Dr. Rauk, right across from O'Reilly Parts Store, at 600 S. Saint Vrain. Plenty of parking too! Go to patti@createinestes.com or call 512-4153886 for more information.
From class member Dona Cooper: As a former physical therapist, I have been a proponent of exercise and involved in exercise for a long time. Now that I am older it is even more important but with slightly different priorities in areas of bal ance, posture, stretching and keeping go ing. Dance incorporates all these things including strengthening and cardiovascu lar fitness, and it's fun. Patti has a special talent for cueing to the next step, so its easy to follow too.
Results Of Play For August 23, 2022
Fire Foundation Statement would read something like, "a band of brothers ded icated to equipping, preparing and in spiring men to successfully navigate the spiritual warfare in our daily lives." War fare? Yep. This is the undeniable truth I referred to. I wholeheartedly believe we are engaged in a spiritual battle ripping our country apart at the seams. Our ed ucational systems, politics, culture and society is under attack. As for me and many of my Men on Fire brothers we are saying, "not on our watch!" We re fuse to go quietly into the night or sur render without resistance. At Men on Fire we know that light al ways overcomes darkness. Truth always overcomes a lie. And love never fails. As we develop practical responses to not only live but thrive during these times our strategies will not include shout ing louder, being more effec tively disruptive, shaking a stronger clenched fist, pointing a more accusatory finger or car rying fancier signs. I remain convinced making more noise will not win the day. But the days of remaining silent are over. It's time for men to move. For the sake of our wives, kids, community, country and everything we hold dear and love we must be compelled to act. But always in love. That's what Jesus commands us to do.Ifully recognize some men are not quite ready or in agreement with what I and many other men see taking place. But many men know what's happening and are ready for a plan of action. Oth ers sense that something is awry and need some help understanding. Others will come along slowly and some will re main in denial that all the evidence be fore them isn't real. If only that was true. Men on Fire meets every Saturday morning for "Breakfast with a Purpose."
The game of the day was "Iron Women" (no drivers or fairway woods were al lowed), just irons and hybrid clubs.
It's Time For Men To Move
By: Larry Strong, Team MOF Is timing everything? Short answer. No. Allow me to explain. The statement, "timing is everything" has been said and heard for a long time. It has been used by people struggling or hurting who are trying to make some sense of certain events in their life. It is also used by those flourishing and suc cessful who credit timing as a key factor. But was timing everything? I'm not sure anything is everything. Hang with me. There are times in our lives when we are presented with a unique moment. It can be anything from a potential rela tionship, job, health issue, or personal crisis. For some it can be when they real ize they are expecting their first child. And in some cases, "The Moment" can be when we experience a deeply fun damental, rocked to the soul transformational truth. A truth so deeply profound there is no denying it. In fact there are moments in our life when denying this kind of truth would be tantamount to committing intellectual and per haps spiritual suicide. But denial is a potent defense mechanism. Denying something we absolutely know to be true has gotten the best of us—me included. Shortly after I began the journey of Men on Fire I wrote what has become known as our Foundation Statement. It states in part, "Men on Fire is a band of brothers dedicated to equipping, prepar ing and inspiring men for a committed life of service to Jesus Christ and the world." Little did I know over a year ago what a monumental moment engaging the Men on Fire journey was going to be. But the other component of timing is what we do with it. How do we respond when given an "in your face" opportu nity? The timing of an opportune mo ment left unexecuted is nothing more than a potentially good idea. So for me, "timing is everything" is the intersection of a moment or duration of time combined with our response—our call if you will. Good timing with no re sponse is missed opportunity. As far as Men on Fire goes, I know beyond any doubt we are presently faced with a unique time in this men's movement. It's time for men to move Fast forward a year or so the Men on
We are a non-denominational group of brothers representing many churches in Estes Park as well as the Front Range. Part of our mission includes our desire to become better men-in Christ. We meet at 8:00 a.m. at the American Le gion, 850 N. St. Vrain. All men are wel come regardless of where you are at on your faith journey. From out of town? JoinStayus!Strong! Lead On!
24 » Friday, August 26, 2022 epnews.com CALL/TEXT 970-231-8570 FIRSTCOLORADOREALTY COM CHRISTIAN COLLINET 604 Aspen Avenue $450,000 Daily Donut $195,000 2115 Ridge Road $1,995,000 Hire SupportLocal.localbusinessinEstesPark. BUSINESSUNDERCONTRACTOPPORTUNITY
The low net winners were: 1st Place Carol Felner Tied for 2nd Place Carla MarianeSpreng-WebbCasey Twyla Moraczewski Tied for 5th Place Diane Butler Kathy Bryson We invite any women golfers to join our Tuesday group at the 18 Hole Course. Contact President, Carla Spreng-Webb for more Carla.spreng@gmail.cominformation.
Estes Park Women's Golf Association
Friday, August 26, 2022 « 25epnews.com Mike Richardson Broker/Owner GRI, CNE, ABR, NAR Green Designation (970)Mike@EstesPK.com215-2722 Mindy Stone BrokerCMASAssociate mindystone99@gmail.com Aaron Busche BrokerCMAS,AssociateCNE Aaron@EstesPK.com(970)470-9962 650 Lakewood Court • Serene mountain retreat on 7.8 acres • 7 bedrooms, 7 bathrooms, includes 3 suites • Private apartment lower level • Currently operates as a Bed & Breakfast Don't miss out on seeing this amazing prop erty, call Mike for a tour today! $2,200,000 1845 Jacob Road • 16 acre retreat offers a nature's paradise • 3 bedrooms / 2 bathrooms • Custom home full of luxury features • Exceptional design & private setting Call Mindy today to take a look! $1,150,000 512 Columbine Avenue • 3 bedrooms / 1 full bath • Nicely cared for ranch style home • Private backyard with basketball hoop • Close to schools & downtown Just $460,000 2392 US Highway 34 • Riverfront Property, Grab Your Fly Rod • 3 Bedrooms / 1 Full Bath • Just 3 Miles From Estes Park • Fully furnished for an easy getaway Call Mike Today To Take A Look, $459,900 New Price Where the Estes Valley has been coming for real estate solutions since 1985! THE GLOBAL STANDARD IN LUXURY REAL ESTATE World Class Properties • World Renowned Service 970 222 6692 HVICKYOLLER 970 231 0495 MIKE & MARIE EDWARDS 970 624 9700 LORADANIELS MMARYURPHY RTYLERYAN 303 219 0670 SLINDACHNEIDER 970 227 0998 $950,0001249 Giant Track Road Starting at $2,500Rams Horn Timeshares $900,000497 Pine River Ln $725,000315 Big Horn Drive, Unit I 970 214 6350 Each office independently owned and operated 320 E. Elkhorn Estes Park, CO 80517 • 970.586.4425 WWW.ESTESPARKREALESTATE.COM PRICEREDUCED
26 » Friday, August 26, 2022 epnews.com LongsPeakViews.com $849,000 1440 Bluebell Drive • Desirable High Drive Area Call Kirk HistoricRiverCabin.com $595,000 3 Bed, 1 Bath, .51 acres On the River Call Kirk Motivated Seller Mountain Brokers 1200 Graves Avenue, Estes Park Office: 970-586-5324 The Mountains Are Calling... www.WeSellEstesPark.com TBD High Drive $475,000 Zoned A, Multiple Homes Possible Short Term Rental Permit by Right Call Kirk 1776 Olympian Lane Unit G $430,000 Call Javier or Maria 230 Old Man Mountain $935,000 3 bed 2 bath, fully renovated...must see Call Javier or Maria 607 Park River Pl. $855,000 Call Javier or Maria 1930 N. Sharon Ct $1,090,000 Call Gene 1010 S St Vrain Unit A3 $315,000 Eagles Landing Condo Call Renee 311 Hemlock Dr., Lyons $635,000 Big Elk Meadows, 5 Private Lakes Call Carla 11543 County Rd 43 $1,150,000 5 Bed, 7 Bath, 6704 sq ft 19.6 Acres Call Kim 1050 South S Saint Vrain Ave L-4 $275,000 Call Cindy Kirk Fisher Broker Owner CRS, CMAS, CLHMS Peggy Lynch CRS, GRI, CDPE, ABR, SRES, QSC, CLHMS 970-586-1000 Javier Gomez Broker, CRS, CMAS 970-213-8692970-586-1000 Maria Gomez Broker 970-213-9479 Renee Hodgden Broker, SRES, ABR 970-232-6231 Dave Kiser Broker 970-231-2989 Dave Lasota Broker 970-412-7283 Kim Lemirande Broker, SRS, CMAS, GRI 970-481-1880 Carla SprengWebb Broker 480-695-9293 Gene Whannel Broker 970-481-7002 Cindy Miller Broker, ASP, ABR, CDPE 970-888-1654 Becky Robbins Broker 281-989-5587 New Listing Under ContractUnder Contract YourEstesHome.com $990,000 870 West Lane • 3 Acres • Longs Peak Views Call Kirk New Listing New Listing New Listing
AbbeyPontius Broker S. SAINT VRAIN AVE C3 $299,000 Walk into comfort and no fuss. All main level living, no stairs! This 2 bedroom, 1 bathroom condo features wonderful sliding barn doors and wood floor upgrades. Loads of natural light filter in from the sliding doors off the en closed brick floor patio. Walking paths that go for miles nearby, Golf Course just a skip away, and all the views and wildlife expected from enchanting Estes Park.
IN LOWER STANLEY VILLAGE 1600CircleWapiti#51 2568 HighwayW34
Vrain, Estes Park,
Associate
1010
LOCATED
BUSINESS OPPORTUNITY! Fabulous established floral business in Estes Park in opera tion for 15 years. Custom wedding and funeral arrange ments, fresh cut bou quets, and the most adorable live plants around! The Fairy Gardens are so special and unique. Located in one of the most desirable wedding and travel destinations in Colorado, this bright, cheery and cre ative shop can be yours. A wonderful book of business, rental supplies, and history in the community that would be a wonderful investment for you. Only 275k, plus inventory. Great location and a calendar full of events already! Showings by appointment only. Call list ing office for details.
Each Office is Independently Owned and Operated Scott www.EstesParkHome.com970-590-9941Thompson1692 Big Thompson Avenue, Ste 201 Estes Park, CO 80517 Each Office is Independently Owned and Operated Call Dan www.EstesParkHome.comDan@EstesParkHome.com612-418-7120at1692 Big Thompson Avenue, Ste 201 Estes Park, CO 80517 2133 & 2182 High Drive $690,000 OPEN HOUSE Sat., 8/27 & Sun. 8/28 11am-1pm • Spectacular Views • .36 & .38 acre lots • 2 bed/ 1 bath cabin • Additional vacant lot • Endless possibilities ListingNew
80517 Eric
"Harmony Foundation continually strives to be the example for the country in creating an environment of success for those seeking recovery," stated Har mony Foundation CEO Jim Geckler. "At the core of that success are the many roles of staff here that serve our mis sion.""We congratulate Harmony Foundation on this well-deserved achievement," said Debbie Ritchie, managing director at Huron. "This recognition is a testament to the innovation and resilience of their teams enabling them to achieve per formance excellence throughout the past year."Huron's Excellence in Healthcare Awards are presented annually to a select group of organizations that demonstrate What's Right in Health Care and achieve exceptional outcomes for patients while driving innovation. To be eligible for an award, an organization must demon strate outstanding performance and achievement in areas such as patient care, as well as employee and physician engagement.TheWhat's Right in Health Care con ference is for healthcare leaders eager to think critically about bringing more in novation to their organization, prioritiz ing a high-performing and engaged workforce. Over the two-and-a-half days, attendees have the opportunity to connect with peers and find inspiration in their path to organizational improve ment and become an ambassador for cultural growth, positive clinical and operational outcomes, and advanced leadership skills. Conference attendees joined in person and virtually to hear inspiring stories and best practices from other high-performing healthcare lead ers and staff across the care continuum.
Recognized for achieving excellence in employee engagement Harmony Foundation announced it has received the 2022 Excellence in Health care Award for achieving excellence in employee engagement from Huron, a global professional services firm, at its 20th annual What's Right in Health Care® conference on August 8-10, 2022. Har mony is recognized for delivering excep tional outcomes and driving innovations which positively impact its people, con sumers, or business operations.
Harmony Foundation Named Recipient Of Huron's 2022 Excellence In Healthcare Award 970.586.2950 www.KeyToEstesPark.com 170
"Harmony Foundation does amazing work for their clients and the commu nity. It's been my pleasure to see them receive this award for excellence in em ployee engagement," said Huron Senior Director Lisa Reich. "Their staff engage ment has been measured and shown a dramatic increase as well as sustainabil ity. They work hard to make Harmony a great place for all those that work there." S. St. CO Blackhurst Broker
epnews.com Friday, August 26, 2022 « 27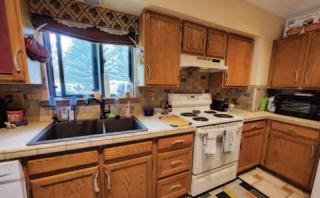 we
70
Operating Plan, the Estes Valley Library is currently con ducting a Community Needs Assess ment, or CNA. What exactly is a CNA? It's a multifaceted, community-wide sur vey to gauge the opinions, assumptions, needs, key issues, and assets of the Estes Valley, so that the Library can more ef fectively target our services and increase our value to you, the taxpayer. Your in put is critical to gather before we launch a new Strategic Plan, slated for early next year.We've contracted with Colorado con sulting firm Schonoff Evaluation & Ana lytics throughout the process. Formation and distribution of the survey is assisted by several members of the Estes Valley Library staff and Board of Trustees. Now, we need your participation. The survey is linked on our website, estesvalleylibrary.org, or you can go di rectly to bit.ly/EVPLD2022-6. It should only take 8-10 minutes of your time, and all participants are entered to win one of five $100 gift cards, each to a lo cal business. Know that responses are kept anonymous so please be honest, share all feedback and ideas. Our CNA was released last Wednesday, August 17 – conveniently on the same day as the Estes Park Housing Author ity's housing needs assessment. Both of these surveys are important channels for your input. Share your vision for the fu ture of the Estes Valley. By doing so, you'll help shape how we better serve you.As librarian and professor R. David Lankes said, "Bad libraries build collec tions, good libraries build services, and great libraries build communities. " We'll look forward to our continued partnership in building a great public li brary for – and with – a great commu nity.
Help Drive The Strategy Of Your Estes Valley Library
Seed banks. Citizenship classes. Lend ing household tools and musical in struments. Community gathering spaces. The possibilities of public li braries are endless. What has been tra ditionally viewed as quiet, demure ac cessibility to books is shifting into creative space designed around life long, hands-on learning. As the nature of our world changes, so do the ways we interact with one an other, find information, and engage in ourGuidedcommunities.byour2022
As we are already feeling the change in temperatures and the chill in the morning air the Estes Park Men's Golf Association is enjoying one of it's most enjoyable years. Due to the initial operation of the new irrigation system and the wonderful Colorado mountain afternoon rain show ers the course is in great condition. We are working through all of the EPMGA various tournaments which always creates some great competition and bragging rights. This weekend will be the annual Ryder Cup challenge which is one of our most exciting events. Membership is ap proaching record levels with 128 full time members including 20 new member this year. The season will go to the middle of October and still time for prospective members to get a head start on 2023. In the recent annual meeting the mem bership verified and agreed the club was in sound order and re-elected all the cur rent Board members to serve another term:John Tessler - President, Russ Schneider - Treasurer, Dick Smith, Stan Osborne, Ray Leaycraft, Drew Webb, Steve Wirrig & Virgil Yarbrough.
LOW NET-AUGUST Today was the EPMGA day to honor Mike Tracy who was a loyal member and recently passed away. Mike grew up play golf barefooted in Hawaii and in Mike's honor everyone took off their shoes to hit their first tee shot of the day. that on the day remem bered Mike, his son Josh Tracy finishes first along with Mark Powell. Congrats to both. We know Mike was looking down with a big smile. Tracy Leaycraft
230 Old Man Mountain Must See! Fully remodeled main level living home with vaulted beamed ceilings and open floor plan on private lot and amazing mountain views from living room win dows and private deck. Master bedroom is large with walk-in shower and big walk-in closet + own entry to deck. New fireplace. Lower level w/all tile floors has 2 large bedrooms, laundry, bath, 3 large storage rooms & family room leading out to lower patio w/salt water jacuzzi. In private neighborhood yet walking distance to downtown. Listed at $935,000 NEW LISTING 1776 Olympian Lane Unit G 2 bedroom 2 bath condo perfect as a starter home or va cation getaway. Open concept living area upstairs maxi mizes the great views of Longs Peak and lake Estes. Private bedrooms in the basement. Sit on the deck and enjoy the views and the wild life as they graze below you in the lawn. Recent updates include appliances, flooring and paint. Quiet neighborhood away from hustle and bustle but still close to everything. Walk to the lake trails in minutes. No rentals allowed at all. Listed at $430,000
67 Mark Powell 67 Larry Murphy 68 Ray
70
NEW LISTING
69 Jeff Lindberg 69 Mike Johnston 69 Brad Anderson 70 Wayne Anderson 70 Kreg Leymaster 71 Mike Bryson 71 Pete Johnson 71 Drew Webb 71 Von Byall 71 George Smith 71 John Tessler 72 Steve Poznic 72 Dustin Brown 72 Henry Glover 72 Jim Torsdahl 72 Larry Nosbish 72 Steve Wirrig 72 Al Arms 73 Austin Logan 73 Robert Waddell 73 John Krueger 73 Dave Williams 74 Kirk Miller 74 Steve Nagl 74 Ron Little 74 Chris Haught 74 Mike Riley 74 Robert Wilczek 74 Dick Smith 75 Walt Coleman 75 Dave Lasota 75 Doug McPherson 75 Bill Harms 75 Don Saucier 75 Tony Paglia 75 Estes Park Men's Golf Association
Josh
ing
101 Ute Lane 3 bed/3 bath home with true single level living in coveted Arapaho estates subdivision. Great views to the north & south from 2 decks. Spacious kitchen with pine cabinets & built in desk & large pantry. Separate formal living & dining room. Open concept with pine tongue & groove vaulted ceilings in the liv ing & family room. Large master bedroom with luxu rious bath including jetted tub. Walk-in closet & lots of storage throughout. Custom blinds. Gas FP in fam ily room & master bedroom. Listed at $1,080,000 2719 Sunset Lane Beautiful home with unparalleled mountain views on 1.3 acres. Very private. Open floor plan with single level liv ing. 2 bedrooms and two baths on the main floor, kitchen, dining room, living room, two car garage with additional room on the side for a shop or home gym. Upper floor has a third bedroom, full bath, study/office, rec room and lots of storage. 2 fireplaces. Lots of up dates including new flooring, walls, bathrooms, owned solar system. Great views of Twin Sisters, Mt. Meeker and the Mummy Range from the spacious deck. Listed at $925,000 1765 US Hwy 34. Drake Private & cozy sunny cottage in Big Thompson Canyon with great views of the river and canyon!. Enjoy a large living room with a wood burning stove, large dining area & an eat-in kitchen. The downstairs has flexible space for a studio, office or rec room. Home is surrounded by a lush flower with a large garden area to set up your lawn furniture & enjoy taking in the scent of lilac. Home has a sun room looking out at the garden area. Only 15 min utes to Estes Park. Make this your vacation getaway or forever home. Listed for $575,000 PRICE REDUCED 607 Park River Place Come check out this great condo with transferable STR license sold turnkey! 3 bed/3 bath open concept living. Upper level has master bedroom, living area & kitchen decked out with stone counters & beautiful cabinets. Lower level has 2 bedrooms, full bath, family room, laun dry & 2 car garage. Central A/C and soundproof windows round out the amenities. Close to town, walk to restau rants & recreation. Less than 2 miles to RMNP south en trance. STR managed by Sky Run. Listed for $855,000 UNDER CONTRACT 212 Valley Rd Find beauty, peace, solitude and privacy in this 8.9 acre property with a 3 bed 2 bath true log cabin. This heavenly parcel is mostly wooded with pines and aspens and has a pond and seasonal stream. It includes a heated 2 car garage with separate apartment above, a second garage for an RV with space for a shop or additional storage and a gen eral purpose barn with hay loft and 2 stalls plus a loafing shed. Perfect for a farmlet or just a place to get away from it all. Wild life abounds or you can bring your horses, goats, chickens, llamas. Great views of Mount meeker and Taylor Mountain, Isolation Peak and others. 5 Minutes from Wild Basin area of RMNP. 20 minute drive to Estes Park or Lyons. 35 minute drive to Nederland and skiing at Eldora. A must see! Listed at $1,395,000 Open House Sun., Aug 28 11am 2pm PRICE REDUCED UNDER CONTRACT
22
LATEST RESULTS-6-6-6 TOURNE MENT-AUGUST 17 M. Bryson/R. Wilczek 61 S. Osborne/S. Wiring 65 J. Mathias/J. Copenhaver 66 R. Little/L. Wilkerson 66 S. Nagl/D. Williams 67 T. Fink/S. Dorman 67 B. Harms/A. Wagner 69 L. Murphy/R. Waddell 69 M. Quinn/K. Miller 69 D. Webb/R. Harding T. Palmer/G. Tritico V. Yarbrough/J Milburn
28 » Friday, August 26, 2022 epnews.com 1200 Graves Avenue, Estes Park Javier Gomez estesparkproperties@gmail.comBroker 970 Maria213-8692Gomez maria@estesparkproperties.realestateBroker 970 213-9479 THE GOMEZ TEAM Mountain Brokers
70
Interesting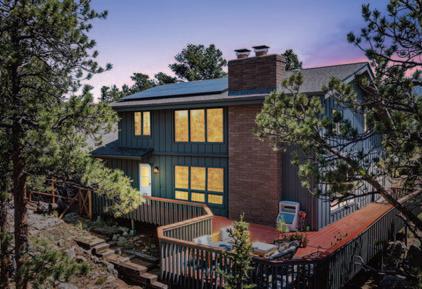 epnews.com Friday, August 26, 2022 « 29 Register to stay informed trailblazerbroadband.com 970.577.3770 The ONLY 1 GIG FIBER with Symmetrical Upload and Download Speeds
Photo by Jane Vesy Colrud
Partner With Dolly Parton To Support Childhood Literacy Rates
In August, United Way of Larimer County announced more great news: they began partnering with Dolly Par ton's Imagination Library and Imagina tion Library Colorado to support child hood literacy rates in Larimer County. Through collaboration with local public libraries like the Estes Valley Library, families can enroll their children in this cost-free program. All children who have registered with the Estes Valley Library will continue receiving books without in terruption – they will simply be trans ferred to the Larimer County affiliate's database. Families who still need to sign up can do so anytime by visiting estesval leylibrary.org.Byworkingwith our neighbors, we can create a larger, collective impact, leading to many more kids growing their home libraries. United Way's five-year goal is to reach 65% of children under the age of five. Let's help achieve that goal!
Don't mind if I do...
TOM'STEAMATFCR FIRSTCOLORADOREALTY 970-481-3619 LovingMountainLiving.com UNDERCONTRACT UseyoursmartphonetoscantheQRcode toreadourblogpostsaboutwhatthis meansforbothHomebuyersandSellers. THEMARKETISSHIFTING... CHALLENGEOROPPORTUNITY? 503FALLRIVERLN#A$319,000 1516FISHHATCHERYRD24$449,000 1760MOONTRAILWAY$795,000 #webroughtthebuyers 3HOMESLISTEDBYTOMTHOMAS #webroughtthebuyers BUYER SELLER
Estes Valley Library And United Way
We all know Dolly Parton as a renowned singer, songwriter, actress, pro ducer, businesswoman, and humanitar ian. Our newest generation might know Dolly as perhaps the world's most famous librarian.InMay2022, Estes Valley Library be came an affiliate of Dolly Parton's Imagi nation Library, the preeminent early childhood book gifting program in the world. Dolly's amazing vision is to bring books, joy and learning into the homes, hands, and hearts of every child from birth to age five. Those are vital years: 90% of all brain structure development takes place during that time. Once registered for Dolly Parton's Imag ination Library, children receive highquality books matched to their age level in the mail each month. The books are carefully chosen by a panel of learning experts. And the first book they receive is always "The Little Engine that Could."
Tween/Teen CPR & First Aid Saturday, September 10, 1-5 p.m., Hondius Room CPR, AED, and First Aid certification for ages 10-18. Free to attend. Sign up at estesvalleylibrary.org. Fire Safety: Meet Smokey the Bear! Tuesday, September 6, 4-5 p.m., Hondius Room Make crafts, play games, and hear from the Colorado State Forest Service and Smokey the Bear about fire safety and impacts. Sign up estesvalleylibrary.org.at
What's Happening At The Estes Valley Library
Join Book Club For Mor tals to discuss
Guns & Responsibility: A Living Room Conversation Tuesday, September 13, 3-4:30 p.m., WassonDevelopRoomadeeper understanding of the opportunities and challenges surround ing gun ownership. In collaboration with the Estes Valley Restorative Justice Part nership. Sign up at estesvalleylibrary.org.
College:WORKSHOPSSelecting&Applying Sunday, September 11, 2-4 p.m., Wasson Room Join retired college administrator Kaye Orten for a workshop about college readiness, including school selection and application processes. Sign up at estesvalleylibrary.org.
Tuesdays-Thursdays, 9 a.m.-8 p.m. Fridays & Saturdays, 9 a.m.-5 p.m. Sundays & Mondays through Septem ber 5, Closed Holiday Closed Monday, September 5 for Labor Day Curbside Services Pick up books, movies, audiobooks, magazines, kits, even Chromebooks. Available Monday-Saturday. Learn more at estesvalleylibrary.org.
Cliffhanger Used Books, located next to the post office, is operated by the Li brary Friends & Foundation, offering gently-used books, movies, and music at discount prices. Open daily for summer hours, from 10 a.m. to 6 p.m.
BOOKS & AUTHORS Book Club for Mortals: The Gentle Art of Swedish Death Cleaning Thursday, September 8, 1-2:30 p.m., Hondius Room or on Zoom Explore döstädning, the process of clearing out unnecessary belongings, in The Gentle Art of Swedish Death Clean ing by Margareta Magnusson. Sign up at estesvalleylibrary.org.
Library Two-Hour Parking Library patrons may use any of the seven free parking spaces marked "Li brary Reserved" during open hours. The spaces offer a two-hour time limit, for use while inside the library. These are lo cated along the library's northeast perimeter. No payment or permit re quired.
Library Card Crafting Wednesday, August 31, 1-5 p.m., HondiusRepeatedRoomWednesday, September 7, 4-5 p.m.,DropMakerspaceintocreate earrings, guitar picks, necklaces, and even a chandelier from old library cards. All ages welcome, no sign-up required.
SUMMER HOURS
COMMUNITY CONVERSATIONS
In The Gentle Art of Swedish Death Cleaning, familiesthingsmethodradicalminimalism.readerswisdom,vianson,MargaretaartistMagnuswithScandinahumorandinstructstoembraceHerandjoyousforputtinginorderhelpsbroachsen
TEENS & KIDS Book vs. Movie Club: Harry Potter and the Chamber of Secrets Saturday, August 27, 12:30-3:30 p.m., Hondius Room Book or movie—which do you like best? We'll discuss the book, then watch the movie adaptation. Snacks and re freshments provided. Sign up at estesvalleylibrary.org.
Library Storytimes Baby Storytime: Thurs. and Fri. at 10 a.m.Preschoolers: Thurs., Fri., and Sat. at 10:30Pajamaa.m.Storytime: Wed., August 31 and Wed., September 7 at 6 p.m. Read to Therapy Dog "Bo": Tues., Sep tember 6 at 10 a.m. Pajama Storytime with Nancy Bell: Wed., September 14 at 6 p.m.
Makerspace Saturday: Safety Stickers Saturday, September 3, 2-3 p.m., Mak erspaceRepeated Tuesday, September 13, 5-6 p.m.,LearnMakerspacehowtouse the tools and equip ment in the Makerspace, and leave with a creation of your very own. Sign up at estesvalleylibrary.org. Art Work PiggybankWednesday:Painting Wednesday, September 7, 10:30-11:30 a.m.,ExperimentMakerspacewith different art mediums and styles. All skill levels welcome. Sign up at estesvalleylibrary.org.
LEGAL SELF-HELP Free Legal Self-Help Clinic Wednesday, September 14, 2-5 p.m., Li brary Study One-on-oneRoomlegal advice for library pa trons who do not have a personal attor ney. Appointments are necessary and can be scheduled by calling 970-5868116. More information estesvalleylibrary.org/legalclinic.at FRIENDS & CliffhangerFOUNDATIONUsedBooks
The Gentle Art of Swedish Death Cleaning In Sweden there is a kind of decluttering called döstädning, dö meaning "death" and städning meaning "cleaning." This surprising and invigorating process of clearing out un necessary belongings can be undertaken at any age or life stage but should be done sooner than later, be sitive conversations, and makes the process uplifting rather than over whelming.TheGentle Art of Swedish Death Cleaning is the next book in the Estes Valley Library's newest discussion group, Book Club For Mortals. Read this funny, pragmatic reflection on the concept of letting go, and join us for conversation on Thursday, September 8 at 1 p.m., in-person or on Zoom. Ten copies of the book are available for par ticipants to read and keep. By signing up and claiming a book, you are com mitting to attend the book discussion. Book Club For Mortals is focused on discussing books related to end-of-life and subjects related to being mortal. Please note this is not a grief or be reavement group, just a space for peo ple to have open discussions on inter esting books. Book Club For Mortals is led by Mindy Rickard, the Program Coordinator for the Larimer Advance Care Planning Program. Additional details, registration, and future Book Club for Mortals dates are all available at estesvalleylibrary.org. fore others have to do it for you.
Exploring Nature with Kevin Cook Monday, September 12, 4-5:30 p.m., Hondius Room & on Zoom A monthly series on how to engage with the wonders of Life on Earth. In "The Comprehension," explore the par allel between symbiosis among wildlife and friendship among people. Sign up at estesvalleylibrary.org. Play-Learn-Grow / Juega, Aprende, Crece para padres y cuidadores Wednesday, September 14, 10-11 a.m., Hondius Room American aviators hired by China to de fend against Japan during WWII. Sign up at estesvalleylibrary.org.
Repeated Wednesday, September 14, 46 p.m., Hondius Room Explore hands-on ways to infuse every day activities with literacy and science to better equip young children to thrive. This bilingual (English/Spanish) pro gram is presented by Melody Garcia, Lit eracy Specialist from Colorado State Li brary, in partnership with EVICS Family Resource Center. Sign up at estesvalleylibrary.org.
30 » Friday, August 26, 2022 epnews.com
Embrace Minimalism And Try Döstädning
KIDS & FAMILIES
LearnMAKERSPACEtheLaserCutter Friday, August 26, 2-3:30 p.m. Repeated September 9, 2-3:30 p.m. For ages 15 and up. Sign up at estesvalleylibrary.org. Learn the 3D Printer Friday, September 2, 2-3:30 p.m. For ages 15 and up. Sign up at estesvalleylibrary.org.
Dr. Iris Yang & Her Flying Tigers Trilogy Thursday, September 8, 6-8 p.m., Hondius Room Join author Iris Yang and learn about the Flying Tigers, a small group of
Mary (Frances) Seaver
Memorial donations are suggested to the National Kidney Foundation, in care of the Allnutt Funeral Home, Estes Park. A celebration of life will be held at a future date in Estes Park, CO. Please visit www.allnuttestespark.com to leave a message for the family.
Judi Seaver of Ft. Calhoun, NE; Mark Seaver (Andrea Sedlak) of Monrovia, MD; Miriam Seaver of Vancouver, BC; and Tim Seaver (Laura Mills) of Hills borough, NC. Mary is also survived by three grandchildren: Mary Boatwright of Sturgis, SD; Madeline Boatwright of Boulder, CO; and Lucas Boatwright of Pullman, WA; six stepgrandchildren: Don Boyle of Loveland, CO; Cristina Wolff (Jason Tiedtke) of Omaha, NE; Sky Sidner (Anne Proulx) of Omaha; Diane Seaver of Omaha; Cheryl Sed lak Seaver (Greg Norman) of Clarks burg, MD; and Chase Seaver (Kather ine Calvin) of Granville, OH; two step great grandchildren in Omaha; nu merous nieces and nephews from HI to CA to TN; and sister-and brotherin-laws Mary Alice Thornton (Dave) of Palo Alto, CA and Bill Newman (Mary Anne) of Boyne City, MI. In addition to her parents and her three older siblings (Virginia MacDonald of HI and CA, Anne Dunning of NM, and Bill Stoffel of CA), Mary was pre ceded in death by her 1st husband, Harry Newman (Aurora, CO), her 2nd husband, Rev. LaRoy Seaver (Estes Park, CO) and a stepson (David Seaver of Richland, WA).
She is sur vived by her four stepchildren:lando,man)(DonnaNewmanOhio;ofJohnLouisville,Boatwright)(GeorgeNewmanCO;andHeights,HighlandColeman)manLindachildren:New(LonofKYEstesPark,NancyofKY;NewmanBatavia,andPaulNewofOrFL,four
Bradley F. Ro hwer, aged 92, passed hwer.(Tjossem)andtoinJanuary2020.passedRohwerSue66hisfriends,histantwas2022.onilyroundedpeacefullyawaysurbyfaminKalamazooAugust21,Nothingmoreimportohimthanfamilyandespeciallylovingwifeofyears,Mary(Cooksey)whoawayinHewasbornon23,1930Paullina,IowathelateGeorgeEvelynRoBradgraduatedfrom
epnews.com Friday, August 26, 2022 « 31
Stoffel.EmmetStoffelLuludrenofthehannon,1929Augustwasfamily.rounded2022AugustRockiesterMedicalfullyawaySeaver,(Frances)MarypassedpeaceattheCenoftheon15,surbyShebornon31,inBuckWV,youngestfourchilborntoGatchellandEarlShewas a graduate of South H.S., Denver, CO 1946, and the Univ. of CO-Boulder 1950, with master's de grees from Morehead State Univ.Morehead, KY (in Adult and Continu ing Education) and the Univ. of NE-Lincoln (in Educational Psychol ogy and Gerontology). She was a Dia conal Minister in the United Methodist Church. She worked as an office assistant, a homemaker, a teacher, an educational therapist with adult psychiatric inpatients in Omaha, NE; in outreach with two different churches in Lincoln, NE and with the Estes Park, CO Health Dept. with WIC for seven years. She lived in ten different states and if asked where she was from, she might say the USA or mostly Colorado. In 1950 she married Harry J. New man. They separated in 1977 and were divorced in 1978. In 1981 Mary mar ried Rev. LaRoy E. Seaver in Lincoln, NE. Mary and LaRoy retired to Estes Park, CO in 1991, where she first vol unteered at the Estes Park Library, then at the Estes Park United Methodist Church as successive chairs of Evangelism, Education, and Mis sions and Social Justice committees. Mary loved raising her four children, the outdoors, the mountains, hiking, snowshoeing, swimming, reading and learning. She was admired by many for her commitment to lifelong learn ing and to social justice, and her in sightful and attentive correspondence.
Paullina High School in 1947, from Park College with a BA in Psychology in 1951 and from Princeton Theological Seminary in 1954. He met Mary Sue at Park College and they were married in 1953.Brad was pastor of First Presbyterian Church in McConnelsville, Ohio from 1954-1958, associate pastor in Coshocton, Ohio from 1958-1962, a new church development organizer and pastor in Lorain, Ohio from 19621972, pastor of Warren Ave. Presbyte rian Church in Saginaw, MI from 1972-1983, and Presbytery Executive of The Presbytery of Lake Michigan fromOne1983-1992.ofhisfavorite achievements was learning to fly at the age of 40 and sharing the experience of flight with family and friends. Upon retirement Brad and Mary Sue moved to Estes Park, CO. He served the Plains and Peaks Presbytery as an emergency Pastor and led a major financial capi tal campaign for new facilities at Highlands Camp and Retreat Center. While in Estes Park, Brad and Mary Sue had a passion for hiking and camping and learned to ski. They climbed 13 of Colorado's 14'ers, in cluding Longs Peak twice, and most of the peaks that surround Estes Park. They were avid members of the Trail masters hiking group. Brad and Mary Sue also were active volunteers for Crossroads Ministry for over 22 years. Brad is survived by his children: Wendy Blanchard (Evan) of Madison, WI, Christopher Rohwer (Mary Lou) of Kalamazoo, MI, Debra Byl (John) of Grand Rapids, MI; his grandchil dren: Adam Blanchard (Libby), David Blanchard (Alex), Michael Rohwer (Jess), Katie Rohwer, Emily Johns (Danny), Andrea Baird (Carl), and Nicki Byl; and eight great grandchil dren: Amanda and Amelia Blanchard, Gabi and Millie Blanchard, Thomas and Penny Rohwer, Sophie Johns, and Owen Baird. He is also survived by his sister Jacquelyn Rolstad (Bruce) of Santa Fe, New Mexico, and was pre ceded in death by his wife, Mary Sue, and his brother, Joel Rohwer. A private family memorial will take place in Estes Park in the summer of 2023 and his cremains will be taken to the Columbarium of the Community Presbyterian Church of the Rockies. In lieu of flowers, the family asks that donations be sent to either: Cross roads Ministry of Estes Park: P.O. Box 3616, Estes Park, CO 80517 cross roadsep.org or Highlands Presbyte rian Camp and Retreat Center, P.O. Box 66, Allenspark, CO highlandscamp.org/donate.80510
Bradley F. Rohwer
32 » Friday, August 26, 2022 epnews.com
Timothy "Tim" James Durnford
McVicarForrest died on August 14, 2022, at the age of 85 at Bear Lake in Rocky Camps.theParkmersspentteenager,Wyoming.Cheyenne,1937,bornteers.fellowhissurroundedNationalMountainParkbyfriendsandvolunHewasJanuary23,inAsaForresthissuminEstesworkingatCheleyHereceivedaBA
Tim was born on July 1st, 1961, in Omaha, Nebraska to Jerry and Edie Durnford - the second of six children. In 1966, moved to Northglenn, Col orado where family adventures in cluded trips to Rocky Mtn. National Park, the National Mall for the 1976 Centennial celebration, boy scout trips within the Rockies and to the 1973 Jamboree in Idaho. One of Tim's fa vorite memories is washing dishes with his mom, Edie which provided precious 1:1 time. He happily inher ited her love of flowers, particularly roses. Escapades with his brothers, pa per routes, Bronco football, Eagle Scout preparation, working as a bus boy at the Old Spaghetti Factory (OSF) and involvement in North glenn's High School Distributive Edu cation Clubs of America (DECA) filled Tim's young life. DECA and work at the OSF fueled a passion for work in hospitality, which landed him at Colorado State Univer sity where Susan & he met in 1982 at a non-denominational college bible study that Tim led. Friendship transi tioned into romance while in San Diego (1985-86) where Tim was the youngest GM at the OSF and they wed on March 28th, 1987, in St. Charles, MO. Their first child Kathryn (Kat) was born in 1990 while they lived in Longmont, CO. They moved to Ithaca, NY (1991) where Tim would begin his Master of Professional Studies at the Cornell Hotel School. While Tim started his degree, their second child Phillip (Phil) was born in 1991. Upon graduation (1993), Tim became a proud "Hotelie" and found work at the Hotel School while family fell in love with Ithaca and with their Ithaca "Ohana." Over 25 years, Tim worked (seemingly) in every administrative department within the Hotel School culminating as the Associate Dean of Business Affairs (2010-2016) and then the Associate Dean of Infrastructure and Technology at the SC Johnson College of Business (2016-2018). His singing voice was discovered at St. Catherine's of Siena, and he was promptly recruited to join the church choir, which heInloved.2019, Tim and Susan moved to Las Vegas where Tim took the role of Associate Dean of Finance and Administration at the William F. Harrah College of Hospitality at UNLV to be closer to their two children who were in San Diego and Salt Lake City. Nevada provided numerous out door adventures opportunities includ ing cycling around Lake Mead and he loved the fellowship at St. Viator's Catholic Community.
Donald Walter Behne
Tim's true love was people. Whether it was his family, friends, colleagues, neighbors, or perfect strangers. He was known for his smile, laugh, bear hugs, and storytelling. He lovingly mentored people helping them be come the best version of themselves whether it was his children, a col league, or a teen in youth group. He was most proud of his children and so happy to see them 'launched' into adulthood. And his greatest legacy, will be his legacy of love rooted in his faith.Tim is survived by his wife of 35 years, Susan; by his daughter, Kat and son-daughter-in-law, Phil and Kate; his mother, Edie; his four brothers Jerome (Debby), Ed (Cindy), Joe and John; mother-in-law & father-in-law Anita and Frank Hockett; sister & brother-in-laws; and many beloved nieces and nephews. He is preceded in death by his brother Michael, father Jerry, grandmother Paula, sister-inlaw Suzanne (Suzie), and niece Eliza beth.Family and friends are invited to join a Rosary Vigil at Immaculate Heart of Mary (Northglenn, CO) on Monday, August 22nd from 6 p.m.-8 p.m. There will be a Funeral Mass on Tuesday, August 23rd at 11 a.m. at Immaculate Heart of Mary (Northglenn, CO) fol lowed by a luncheon reception. Inter ment will be at Estes Valley Memorial Gardens (Estes Park, CO) at 3:30 p.m. Tuesday, August 23rd. All are welcome. In lieu of flowers, please consider a donation to DECA in Tim's memory: DECA Inc., 1908 Association Dr., Re ston, VA 20191 to the attention of "Tim Durnford Memorial Scholar ship" or to the Boy Scouts of America at messagewww.allnuttestespark.comPleasedonations.scouting.org/#/national.visittoleaveatothefamily.
Forrest McVicar
June 16, 1943 –February 15, 2022 Donald W. Behne (Don) passed away peacefully and en tered his Father's heavenly kingdom with his family by his side on Febru ary 15, 2022. He is survived by his wife, Jacinta, sons Dan and Emma,Sadie,andBrookedaughters-in-lawBrian,andMegan,grandchildrenEaston,Rutledgeand Sophie.
in History from the University of Washington, and, in 1959, married Ann Lamont, whom he met at the university. He was on the executive staff of the Boy Scouts of America for 35 years, and retired as director of the Boy Scouts National Training Center, at Philmont, New Mexico. After the death of his wife of 37 years, Forrest moved to Estes Park. He worked as a volunteer in RMNP and was a member of the Estes Park Ambassadors. From 1989 to his death, he dedicated over 10,000 hours to var ious volunteer positions. While work ing at Bear Lake, he met Elaine Karns, while as sisting her on a project to help vi sually childrenimpairedaccess the park. Alex Nan carrow, Supervisor at Bear Lake, wrote, "Forrest was a fixture at Rocky for many years, and he im pacted passedknowisandvisitors,countlessvolunteersemployees.Itacomforttothatheinaplace he dearly loved, doing what he loved the most." Forrest is survived by his three children, Mary McVicar Keim (Wayne), Helen McVicar (Lindsay Donaldson) and Bruce McVicar, and his life partner, Elaine Karns. A memo rial service will be held at the audito rium of the Beaver Meadows Visitor Center in RMNP on Saturday, August 27, 2022, from 8:30 to 10:00 a.m. In lieu of flowers, please send memorial donations to the Rocky Mountain Con servancy, Attn: McVicar Fund, P.O. Box 3100, Estes Park, CO 80517. Please visit www.allnuttestespark.com to share a memory.
Don was born to Henry and Mar garet Behne on June 16, 1943 in Leav enworth, Kansas. He was preceded in death by sister Helen and brother Richard, with sister Alice passing only weeks after Don. He is survived by sisters Rita and Carol, brother John, and nieces and nephews. Don was happiest surrounded by his family – especially watching his grandchildren play. He started 1st grade at the age of five, attending a one room schoolhouse. He often at tributed much of his success in life to the advantages of independent study at an early age. After graduating from high school prior to his 16th birth day, Don worked for a local contractor in Easton, KS until he was admitted to Washburn Univer sity in Topeka, KS, where he later joined the faculty as a professor of ac counting after com pleting his Masters of Science at Kansas University. He opened Donald W. Behne, C.P.A. ac counting firm in Topeka in 1981, and spent much of his professional career as a tax specialist and licensed as a Fraud Examiner and Forensic Ac countant. Don retired from account ing and moved to San Diego, CA in 2015.Don will be buried in Estes Park, CO, where he was active in Our Lady of the Mountains Catholic Church and enjoyed watching his sons play school sports and the multitude of surround ing wildlife. He was a lifelong learner of all things history related, a great conversationalist and will be greatly missed by his family and friends. The Mass of Christian Burial will be held September 17, 2022 at Our Lady of the Mountains Catholic Church at 10:00 a.m.
Timothy "Tim" James Durnford passed away peacefully at age 61 on August 14th, 2022, surrounded by his loved ones after fighting a hard battle against a fatal neurological disease.
epnews.com Friday, August 26, 2022 « 33 EMPLOYMENT » Place and View Ads at EPNews.com « Guidelines for Equal Pay for Equal Work https://cdle.colorado.gov/equalpaytransparencyAct Way Finder Cleaning is hiring!! Great Pay! Year round work! Great work environment!! No experience necessary. Join Way Finder Cleaning Services, a growing local family-owned company! Great tips! Paid Vacation and sick leave. Birthday & Holiday bonuses! We care about our team members and their families. Paid weekly, earn up to $22 hourly, 4% matching (720)-570-6944Wayfindercleaning.com401k.calltodaytoapplyortofindoutmore!Youwillbegladthatyoudid. "Female Kingfisher" by Michael Barringer NOW HIRING Payroll Accountant Please apply at opportunities/eph.org/job-FullTimePay Range: $20.49-$27.87 Rams Horn Village Resort has year round full time and part time positions available in our Guest Services/ Housekeeping Department: $16-18/hour, plus tips, a summer bonus up to $1500, and benefits package for full time employees. We are looking for energetic, dependable people who are able to perform physical labor and who have strong customer service skills. Fridays and Saturdays are required. Fill out an application at Rams Horn Village Resort, 1565 Colo. Hwy 66. EEOE Estes Park School District R-3 is accepting applications for SCHOOL BUS DRIVERS. Salary range $17.21 - $19.46 with single benefits. Class B with SP2 endorsement preferred. Training will be provided. Questions, please call Dave Coleson at 970-577-0211 ext. 3401 Apply online at EstesOnlywww.applitrack.com/estesschools/onlineapp.onlineapplicationsaccepted.Positionopenuntilfilled.ParkSchoolDistrictR-3isanequalopportunityemployer ESTES PARK VACANCYDISTRICTSCHOOLR-3ANNOUNCEMENTBUSDRIVER Maintenance Tech Full Time General maintenance skills - plumb ing, carpentry, drywall, painting, caulking, heating, A/C, yard work, troubleshooting, etc. Other light maintenance duties as assigned. English preferred, Spanish acceptable. $18 - $20 per hour. Work Th to Mon. Weekend and holiday availability, and driver's license required. Company vehicle provided. Benefits for https://app.joinhomebase.com/loc/FT.estes-park-skyrun-vacationa-rentals/job/maintenance-tech-3
Just a quick reminder that we have our Vintage fundraiser coming up in Octo ber and we want to make sure you get a ticket to this fun event. Bret & Sheri Tredway are going, so join them and others who already have their tickets! I've included a QR code that you can scan with your phone to purchase a ticket. It's a new thing and works pretty slick. Give it a shot!
www k k ies or g
i n t h eroc
By: Brian Schaffer Sometimes we are too hard on our selves and criticize our mistakes to an unhelpful degree. Sometimes we are too easy on ourselves and let excuses run our lives. Which way are you leaning right now? How can you pull yourself back to center? I hope this is some thing you will think on for a little bit this week, and as specific things come to mind, you will take action on what you know to be best for you. I've made great strides in this area of my life by shar ing my struggles with a trusted friend. Some one who knows me, cares for me and wants the best for me. "Without counsel plans fail, but with many advisers they succeed."
Recreation Coordinator This full-time benefited position will be responsible for planning and administering youth and adult sports and enrichment programs. The starting salary is $19.32-$21.00 per hour depending on experience.
Assistant Aquatics Coordinator / Head Lifeguard This full-time benefited position will assist with supervising Lifeguard staff, monitoring pool chemicals, developing and implementing aquatic programs, and lifeguarding the Recreation Center pools. The starting salary is $18.00 - $20.00 per hour depending on experience. Custodian Work part-time at the Recreation Center helping us maintain the building. The starting salary is $13.50 -$14.50 per hour depending on experience. In addition to a competitive salary, we offer employee discounts and free membership to the Recreation Center. Apply on-line at evrpd.com.
YMca oF tHe rocKies
2515 tunn e l r oa d e stes P ar k, c o l ora d o , 80511 Gro und s Mai n te n a n ce crew Lea d er Responsible for assisting the Grounds Maintenance Supervisor in supervising seasonal crews in the upkeep and projects of the Estes Park Center grounds and landscaping. $15 - $18/hour with full benefits and employee perks.
Estes Valley Recreation and Park District is an equal opportunity employer.
Proverbs 15:22 Last week we finished up the school supply distribution at our location, so now the extra items for students will be stored at the schools to help kids of all ages succeed in their academic endeav ors this year. Thanks again Bright Christmas for being so generous! One of the families that stopped by for school supplies as well as other resources is from the Ukraine. They have only been in Estes Park for a few weeks and are do ing their best to acclimate to their new surroundings. We are so happy to get better acquainted with them and become friends. We have also been assisting a good percentage of the people who are experiencing a season of homelessness. We are grateful for the community part ners we have in town who direct people to us so that we can have them assessed by trained professionals on our staff to make sure we're providing a holistic ap proach in taking care of their unique set of circumstances. It's not "one size fits all," so we want to make sure the shoe fits and not assume we know what size they need. You've probably heard it said, "Don't judge someone until you've walked a mile in someone else's shoes." This is what we try to do in the process of helping our neighbors. Empathy and compas sion are values that we live by and put into practice as fulfill our mission. In a nutshell, being able to em pathize with a person means to be capable of identifying and under standing another per son's feelings, without experiencing them for yourself at that particular mo ment. It is the ability to literally experi ence the world from another person's perspective; to walk in their shoes, to view life from their living conditions and to feel what it feels like to be that person. We don't always get it right, but if we're going to error it will always be on the side of compassion. We are grate ful for the volunteers we have serving at Crossroads every day, because they are the ones who are constantly going the extra mile for people to ensure they find the HELP they need for the day as well as the HOPE they need for tomorrow.
wor
Crossroads Goes The Extra Mile To Help And Give Hope
is an equal opportunity employer. Delivery Positions FT/PT
Knowledge of property management and Housing Tax Credits is preferred. Duties will include maintaining current compliance with various state, federal, and local programs. This necessitates management of property and residential needs, as well as a variety of administrative tasks requiring proficiency in computer skills.
epnews.comEMPLOYMENT » Place and View Ads at EPNews.com « EMPLOYMENT34 » Friday, August 26, 2022 Full and part time jobs 970-518-4001available. •MaintenanceExperienced Starting at $17.00 per hour •andLandscapingHotTubs Starting at $16.00 per hour • Front Desk Starting at $16.00 per hour • Housekeeping Starting at $15.00 per hour Apply at, mail or email resume to: Fawn Valley Inn, 2760 Fall River Road, Estes Park, CO 80517 Email: Jamie@RockyMtnResorts.com NOW HIRING! Full-Time and Part-Time Positions Available for Tire Technician Perform tire related and light automotive services. $15 - $20/hr depending on experience. Flexible time off options, at cost vehicle repairs. Valid drivers license required. Apply in person at 1633 Raven Ave or call (970) 586-8085 or office@estestireandauto.com.email Now hiring: Front Desk Clerk Evenings required, Full time $17/hr - $20/hr DOE, Benefits Must be non-smoker. Maintenance Full time Apply in person: 1260 Big Thompson Ave. or email info@estesresort.comresume: SilverInnSaddle Help Wanted Pharmacy Sales Clerk Full Time/Part Time available Starting wage $17 hour Sign on bonus! Employee Benefits & discounts at Rocky Mountain Pharmacy and our sister store Bart's Liquor Stop by for an application and join our team! (970) 586-5577 YMCA OF THe rOCKieS 2515 Tunn e l road est e s Pa r k, Colo r ado, 80511 CAbi n A d OPTiO n A nd CAPiTA l PrOjeCTS MA n AGer Responsible for all aspects of the cabin donation/adoption program and its revenue implications. Also responsible for supporting capital projects funded through Philanthropy Department. $42,000 - $53,163/year with full benefits, on-site child care center, YMCA membership, and more. www.wo r k i nth er ock ie s.o r g YMCA OF THe rOCKieS 2515 Tunn e l road est e s Pa r k, Colo r ado, 80511 HO u SeKeePer Responsible for successfully cleaning cabins and lodges, emphasizing quality, accountabil ity, efficiency, and timeliness in preparing guest accommodations. $14 - $16/hour with full benefits, childcare assistance, and generous PTO/vacation. www.wo r k i nth er ock ie s.o r g
Applications and job description available at the EPHA office or on our website esteshousing.gov 363 E Elkhorn Ave Suite 101, Estes Park, CO 80517 Or call 970-591-2535 for additional information
6 days/week. Must be able to lift
Resumes are accepted and encouraged. Completed EPHA Employment Application MUST be submitted for consideration of employment. Position open until filled. The Estes Park Housing Authority (Estes shift up to up to 70
Are you an enthusiastic, detail-oriented, hardworking in dividual looking for a long-term career in Estes Park? If so, Estes Park Housing Authority invites you to apply to our fast-paced and growing organization. This Property Manager role requires strong communication and effective customer service skills to deliver our services and prod ucts to the Estes Valley Community. The hiring range is $43,000 to $48,000 for this full-time position and includes health, dental, vision and PERA retirement benefits.
Employment Opportunity with Estes Park Housing Authority
lbs. Clean driving record. Vehicle and gas epenterprisesllc@outlook.comsupplied. Doggy daycare Elena's Barking Lot is hiring. Full time, part time and year-round positions PleaseExperienceavailable.isaplus,butnotnecessary.emailyourresume elenasbarkinglot@gmail.comto GENERAL REQUIREMENTS: • Assist the preschool teacher with meeting student educational goals and maintaining a safe and positive classroom learning environment in the classroom and on the playground SPECIAL INSTRUCTIONS: Apply online at withschools/onlineapp.www.applitrack.com/estesOnlyonlineapplicationsaccepted.Salaryrangeis$16.23to$18.38singlebenefits.Uptofiveyearsofsimilarworkexperiencemaybegranted.Seefulljobdescriptionat:https://www.applitrack.com/estesschools/onlineapp/adminPositionisopenuntilfilledEstesParkSchoolDistrictR-3isanequalopportunityemployer ESTES PARK PRESCHOOLVACANCYDISTRICTSCHOOLR-3ANNOUNCEMENTPARAPROFESSIONAL YMCA OF THe rOCKieS 2515 Tunn e l road est e s Pa r k, Colo r ado, 80511 A nnu A l Givi n G MA n AGer Primarily responsible for the successful implementation of the annual fund, the retention of annual fund donors, and staff giving campaigns. $44,000$50,050/year with full benefits, on-site child care center, YMCA membership, and more. www.wo r k i nth er ock ie s.o r g Now Hiring Part-time Wedding & Tour CDL Drivers with Class B passenger endorsement required. Flexible year round employment. $25-30/hr. Apply within at: Estes Park Shuttle 551 South Saint Vrain Ave Full-time Apprentice Lineworker Civil Engineer I/II Emergency Services Dispatcher I/II/III Facilities and Parks Manager Fleet Asset Specialist Groundworker (Limited Term) IT Systems Administrator I Mechanic II/III Parking and Transit Supervisor Planner I/II Police Officer I/II/III Street Equipment Specialist I/II/III Town Engineer Seasonal Positions Event Maintenance Worker The status of applications will be communicated via e-mail. By choice, the Town of Estes Park is an Equal Employment Opportunity Employer. JOIN OUR TEAM! Full details on employment opportunities and the application can be found at estes.org/jobs.
Park) Immediate Openings. Self managed day
EMPLOYMENT » Place and View Ads at EPNews.com « EMPLOYMENT Friday, August 26, 2022 « 35epnews.com We're hiring for the following positions starting at $18.00/hr.: • Drive-up & Go Service Helpers • Checker • Courtesy Clerk • Day-Stocker • Overnight Stocker • Bakery Clerk • Deli Clerk • Produce Clerk • Seafood Clerk • Cake Decorator • Meat Cutter Get your application at: www.albertsoncompanies.com After your application has been completed, please call our hiring manager Ann at 970.586.4447. nOW HIRInG apply at 854 dunraven Street, estes Park 970/586-1085CO mtnvalleyestes@gmail.com CustomerassociServiceate Salud Family Health Centers Salud is looking for a Customer Service Associate in Estes Park. • High school diploma or GED required • Bilingual English/Spanish Salud Offers: • $17.90 to $19.40 per hour • Monday to Friday – 8:30 am to 5:30 pm • Comprehensive Benefits Package Apply at www.saludclinic.org/careers Help us help others. Become a CAREGiverSM Apply online HomeInstead.com/NorthernColoradoatorcallformoreinformation970.494.0289 • Starting at $19 • NO Medical Background Required • Flexible Schedule • Training & Local Support Provided • Rewarding & Meaningful Job! Each Home Instead® franchise is independently owned and operated. © 2022 Home Instead, Inc. Part-time/Full-time year round employment. Clean Valid Colorado Driver license (no special license needed). $17-20 an hour Apply within at: Estes Park Shuttle 551 South Saint Vrain Ave now hiring Shuttle drivers YMca oF the RocKies 2515 tunn e l R oa d e stes P a rk, c o l o r a d o , 80511 PReschoo l teacheR Responsible for collaborating with co-teachers and the Preschool Director in teaching preschool age children using nature-based curriculum. Full-time, year-round position paying $19-$21/hour with full benefits and employee perks. www.w o rk i n the r oc k ies o rg Full Time Strip/Prepper Full Time Laundry Attendant for Solitude Cabins Day shift hours, 5 days a week. Pick up application or call and ask for Kay or Becca. 1885970-577-7777SketchboxLn. PTAssistantofHost/FrontHouse apply/send resume to twinowls.net Join Our Team at Bank of Colorado! Full Time Year Round Positions With Excellent Benefits Teller - $19-21/Hr Customer Service Representative (Retail Banking Assistant) - $21-23/Hr Ideal Candidates Should Have Prior Cash Handling And Customer Service Experience Please View More Details & Apply Online bankofcolorado.com/careersAt:MemberFDIC NOW HIRING Patient PayCustomerPleaseRepresentativeAccessapplyateph.org/job-opportunities/ServiceExperienceNeededRange:$15.21-$20.69,dependingonexperience. Warehouse posi ons  Full me; year round  $16.50 – $17.00/hr with benefits  Assis ng manager with merchandise flow, pricing, stocking, delivery, and computer help. See full posi on descrip on on our website before applying Call 970-586-0121 for applica on informa on, ques ons, or to apply, or Opportunity@RMConservancy.orge-mail:RMConservancy.org Rocky RetailConservancyMountainWarehousePositions Seeking team players to work with the Conservancy's retail team in warehouse opera ons in RMNP. HaIRWantedStylISt Great Benefits Pati's Hair 970-231-3997Care NOW HIRING Medical- Surgical RN National Average Nurse to Patient Ratiosometimes less Time to get to know patients better Healthy work-life balance Pay Range: $34.14-$51.20, depending on experience. Perks of Working in Med-Surg: Shifts: Full Time, Part Time, PRN (per diem, as needed) $20,000 Sign on/Retention Bonus Available! Please apply at opportunities/eph.org/jobYMca oF the RocKies 2515 tunn e l R oa d e stes P a rk, c o l o r a d o , 80511 B u i ld i ng Mai n te n a n ce tech n icia n ho u si ng avai l aB l e This position focuses on the maintenance and repair of all aspects of the Estes Park Center facilities. $18.75 - $22.28/hour with on-site housing, full benefits, childcare assistance, and generous PTO/vacation. www.w o rk i n the r oc k ies o rg
36 » Friday, August 26, 2022 epnews.com SERVICESRENTALSRENTALS SALESSALESREAL ESTATE Commercial Rentals OFFICE SPACE 6 Offices/Whole 2nd Floor 850 sf, Yr. Lease Min. Private Parking, ReasonableKitchenette,Bathroom,A/C.Rates.QualityFinishes.LocatedonRiver.CallBretFreedman970-215-2494 OFFICE SPACE For Rent 970-290-4488 Looking for commercial space to rent. Need 1500 - 3000 sq ft. 970-214-9735.CatherineContactat Wants To Rent Small soap business seeking workspace w/ power (Shed, garage, etc.) Budget is limited; however, free products are avail able. Plumbing would be a (970)bonus.518-5235 Vacation Rentals Host your home on EstesPark.com SERVICES Home Repair/Service Roof Damage? Capital Roofing has the experience to handle all size jobs! Call us today at 855-4-CAPITAL! My name is Darrel and I'm the owner of Darrel's remodel and handyman. I have been in construction for over 40 years. I just moved to beautiful Estes Park and I'm trying to es tablish myself in the area. No job is too small. I am fully insured and can pro vide references for work I have done in the Denver and surrounding areas. Call Darrel 720-235-7413@ for your free estimates Homes Charming two bedroom secluded cabin located between Estes Park and Allenspark. Spacious living areas and huge decks with great views. Pot-bellied wood stove and woodburning fireplace plus propane heaters. Recently remodeled with new kitchen and appliances and new bath and fixtures. Very private acreage 1/2 mile down Big Owl Rd from highway 7; ten miles from Estes Park, 7 miles from Allenspark. Close to Long's Peak and Twin Sister's trailheads. Rent Lease terms/duration ne gotiable. Pets MAY be al lowed. $1850/mo. Call 970-646-8234 970-685-7740.or Condos Condo for Lease 3 bd, 2.5 ba. Great unit and location. Unfurnished, 1 year lease, NP, NS. 707-706-3781$2300/mo. Apartments Studio Suite in Downtown Estes for 1 adult. NS/NP, 1-Year Lease. $1,000/mo. Gas Fireplace, Balcony, Jacuzzi Tub, King Bed, (970)Kitchenette.481-1932.
NOTICE OF MEETINGS FOR CONSIDERATION OF INCREASING SYSTEM DEVELOPMENT FEE
Office Spaces for Rent 1191 Woodstock Dr. Newly Remodeled 1200 Sq. ft w/ great park ing. Near Hwy 7 & Fairgrounds. 402-730-4080Callor970-420-4388
Upper Thompson Sanitation District (District) prohibits discrimination against its customers, employees, and applicants for employment on the basis of disability, race, creed, color, religion, sex, sexual orientation, gen der identity, gender expression, marital status, familial status, national origin or ancestry, and in employment or in any program or activity conducted by the District. The District will make reasonable accommodations for qualified individuals with known disabilities. If any person has a disability and requires a reasonable accom modation to fully participate in this event, please contact District Manager, Mr. Chris Bieker, three days before the event via email at chris@utsd.org, or telephone at 970.586.4544, or dial 711 to connect with Relay Colorado. NOTICE
UPPER THOMPSON SANITATION DISTRICT
NOTICE IS HEREBY GIVEN pursuant to Section 32-1-1001(2)(a), C.R.S., to the customers of the Upper Thompson Sanitation District ("District") and all other inter ested persons that the Board of Directors of the District shall consider increasing the District's System Development Fee at open public meetings to be held at 4:00 p.m. on Tuesday, September 20, 2022, and Tuesday, October 18, 2022, at the offices of the District located at 2196 Mall Road, Estes Park, Colorado 80517.
By: Gina Moore, Secretary to the Board
NOTICE IS FURTHER GIVEN that any interested party may appear at said times and place for the purpose of providing input, comments or objections to the Board re garding this matter. Information regarding the District's rates and fees may be ob tained from the District Manager, Mr. Chris Bieker. Mr. Bieker may be contacted at the District administration office located at 2196 Mall Road, Estes Park, Colorado 80517; or via email at chris@utsd.org, or by telephone at 970.586.4544.
Commercial Rentals
Landscaping Mowing, Rock work, Fencing, Shrub Removals, Flagstone, Tree Trimming & Rockpointlandscapellc@970-308-0049More!gmail.com Sewing/Alterations Remixed Custom Sewing Cushions,Servicescampers,outdoorfurniture, benches, leather and Industrial Repair. Local - call 970-492-5446Beth Piano Tuning Susan Novy, local piano www.estesparkpianoCalltuner.forappt.577-1755tuner.com HOUSEHOLD Furniture Old Hickory Dining Chairs, Set of six, Each labeled Schelbyville, IN Asking $900 or best offer. 303-941-6366 FREE- Oak desk (or (970)443-8875workbench) FREE - 2 Couches Good (970)443-8875Condition VacationCommercialHomes Host Your Space on EstesPark.com BUSINESS Business For Sale $40,000 Hair-Nail Salon 30-years in Business Private Entrance 3 Stations-1 Nail Table Call Bret Freedman Estes Park Home 970-215-2494Finders CommercialSpacesforsaleandlease. Call AndersonEric.Realty.586-2950 Garage Sales Our biggest sale ever! Tools, trunk, tables, chairs, stools, shopvac, camping gear, dishes, laundry tub, maps, pictures, shredders, crock, books, golf clubs, umbrellas, household goods. Friday & Saturday, Aug, 26-27, 8 -12 515 Far View Ln. GARAGE SALE! Sat (Sept 3) & Sun (Sept 4) 9am-4pm Cameras, lenses, photo printer, wood working tools, R/C airplane, Fred Bear recurve bow, etc. Clearing out 10x20 storage shed. Too many items to list all. Bargains Galore! Lake View Storage, 621 Lone Pine Dr., Estes Park. August 27 - YARD Sale 8 A.M. until Noon Pancake Breakfast 8 A.M until 10:30 A.M. Masonic Lodge 1820 S. St. Vrain Ave. Spaces available for rent $20.00 For Details call: 577-8585 625 PONDEROSAAVENUE FRI. 9/2 & SAT 9/3 9 a.m. - 1 p.m. Snowblower, camping equip, craft supplies, wheelbarrow, quilting fab ric/books, tools, ladders, golf games/toys/puzzles,clubs/accessories,char.smoker,linens,gardentools,showerchair,lumber,firepit,patiotable/chairs,furniture&misckitchen Estate Sales ESTATE/MOVING SALE Need to have one, but seems overwhelming. We do the work, you make the $. Local, Affordable, References. CALL 970-215-5548JUDI 1859 Talons Pointe. Fri. and Sat. 9-2. Large variety of books, magazines and ephemera, antiques, vinyl, cassettes, 8 tracks, cameras, noritaki dishes, paintings, tomore.knacks-elephantsknickandCall720-532-7588seecollectionsatothertimes.
Dated this 15th day of August, 2022.
LEGAL
Three professionalpersonClass A office. Located in Bank of Estes Park building on Saint Vrain. Previous attor ney occupied for over 20 years. Two private offices with reception, onsite park ing. Adjacent tenants are State Farm and Edward Jones. $1,600 per month plus utilities. Contact Thom at Verus Commercial,303-589-1543Inc.
UPPER THOMPSON SANITATION DISTRICT
Individuals who wish to address the Board regarding this matter may do so "in-person", via telephone, or virtually through online participation, facilitated by the Microsoft Teams platform. Members of the public wishing to join the meetings online or by telephone may email Ms. Gina Moore, Secretary to the Board, at gina@utsd.org by 2:00 p.m., September 20, 2022, and October 18, 2022, to request a link or telephone number for the meetings.
Friday, August 26, 2022 « 37epnews.com PROFESSIONAL BUSINESS BUILDER ELECTRICIANS CLEANING SERVICES COMPUTER SERVICES cont. CARPETCHIMNEYCLEANINGSWEEPATTORNEYSCAMERASARCHITECTURE EYECARE/GLASSES APPLIANCE REPAIR theapplianceservicecompany.com 970-586-2557 Dr. Amber 600www.aspen-eyecare.com970-586-4418BuscheSSaintVrainAve-Suite 5 •equipped to evaluate macular degeneration, glaucoma and cataracts •same day appointments for eye pain and emergencies •referral access to specialized surgeons & advocacy for the best care •full service optical for specialized eyewear Comprehensive Eyecare Right Here in Estes Park! SERVING ESTES PARK FOR 20 YEARS (970)-577-9855 parkflooring.com FLOORING
38 » Friday, August 26, 2022 epnews.com HOT TUBS & POOL INSULATIONSERVICES PROFESSIONAL BUSINESS BUILDER Cory D. Workman, Au.D. Phone: 970-586-5255 1186 Graves Ave., Ste. B Estes Park, CO 80517 Fax: drcory@estesparkaudiology.com970-577-7260www.estesparkaudiology.com • Hearing Aids / New & Repair • Hearing Evaluations • Hearing Protection • Ear Care / Wax Removal • Dizziness / Balance HEARING & TINNITUS CARE 970-586-1685 Custom Homes, Additions, Kitchens, Baths, Historic Renovations, Remodels and Design Work Full service general contracting since 1998 Charles Santagatiglaciercreekinc.com1191 Graves Ave GENERALFLOORINGCONTRACTORcont. LINEN SUPPLY -LAUNDRY SERVICE MAINTENANCE/REPAIR SERVICES LANDSCAPING CajunOffice:NoServicesHandymanJobTooSmall!970-586-2109Cell:970-443-5613 CallsSameReturnedDay! cajunhandymanservices21@gmail.comBrianThibodeaux-owner D DIAMOND D HANDYMAN SERVICE Home Maintenance & Repairs Yardwork & Mowing "Consider It Done!" Licensed & Insured Dave 303-877-2007 JR Services, LLC • Landscaping • Fencing • Lawn Maintenance • Retaining Walls • Flagstone • Raking • Snow Removal Call 970-590-8015 or 970-689-1393 Attic insulation upgrades, new construction, additions and remodels. Insulation A+ service. BBB accredited with a plus rating positive reviews. Licensed Estes Park contractor. communityinsulationdrywall.comsprayfoammyhome.com Call 720-934-7094
Friday, August 26, 2022 « 39epnews.com PROFESSIONAL BUSINESS BUILDER TREE SERVICE POWER GENERATION REAL ESTATEPESTPROPANEPRINTINGCONTROLPAINTING SECURITY HOME WATCH WINDOW CLEANING PROPERTY MANAGEMENT •FreeEstimates/24HourEmergency •TreeTrimming&Removal •FireMitigation/YearRoundService •PineBeetle/MistletoeManagement •ScenicViewEnhancement •FullyInsured•30YearsExperience affordabletreesrvc.com 10%SeniorOrMilitaryDiscounts Business........................................................970-586-4046 Cell..............................................................970-568-6685 Aaron L. Busche, CNE Broker Associate Aaron@EstesPK.comCell:(970)470-9962 RichardsonTeamRealty.com 255 Park Lane, Ste 203 Estes Park, CO 80517 Simply. Elevated. Real Estate. MAINTENANCE/REPAIR SERVICES cont. Callusforallofyourpaintingorstainingneeds! •Residential/Commercial•Interior/Exterior •LogHomes/Decks•PowerWashing •FreeEstimates•LocalReferences •4YearWarranty•Licensed&Insured TimStolz,Owner• 970-518-4001• 26YearsExperience e-mail:testolz@hotmail.com•www.bestway-painting.com Alpenglow Custom Blinds and Shades Local Sales, Installation, Service, and Repair www.EstesParkBlinds.com - 970-235-1133 WINDOW COVERINGS ESTES PARK ELK VIEW PROPERTY MANAGEMENT AND CLEANING SERVICE • Long Term Properties • Vacation Rentals • Construction Clean • Residential • Cabins • Carpet Cleaning Call 970-646-8234 or 970-685-7740 Mark Matson and Elvira Matson markmtns@gmail.com elviramatson4321@gmail.com
40 » Friday, August 26, 2022 epnews.com Your Estes Park Resource in Real Estate! Guiding real estate transactions in Colorado's Rocky Mountains requires special knowledge of the inherent realities of mountain living. First Colorado Realty's team is committed to being the best local resource for our clients, allowing them to make educated decisions about buying and selling in our mountain community. REALTORS® with the Certified Mountain Area Specialist (CMAS) designation receive a broad education and commit to annual continuing education on topics such as wells, septic systems, fire mitigation, radon, wildlife, and survey issues. This education helps us professionally and effectively market and sell in the Estes Valley. Julia 720-937-0806Daley Christian970-231-8570Collinet Jeremy970-302-1850Collinet Breeyan970-646-6555Edwards Lori 970-232-5511Smith Tom970-481-3619Thomas Cathy 720-317-5632Stano