1 EMILY PEARSON + 39 346 3212 779 + 1 626 429 5626 (whatsapp) www.epdesigns.org emily.bryce.pearson@gmail.com a los angeles based designer & creative
2
3 5 Meet Emily 7 Factory Museum 15 Seed Schools 27 YWCA Syracuse 37 Rebuilding Food Deserts through Urban Farming 45 Photography
MEET, EMILY PEARSON
Emily Pearson is a Los Angeles based designer with experience in interiors, urbanism, graphics, photography, social strategy, & creative direction.
Emily received her bachelor degree at Syracuse University in Environmental + Interior Design, and her master degree at Domus Academy in Urban Design & Architecture. She has worked on collaborative projects with Syracuse's Salt City Market, Syracuse's Washington St. Partners, The YWCA Syracuse, & the United Nations World Expo. Throughout her
studies, she has developed lifelong mentor ships and skills that will carry with her as she enters her work experience.
Outside of design, Emily has worked for many startups including WAYV, Home From College and at the Blackstone Launchpad. You can read more about Emily's story to startups at www.epdesigns. org/about.
4
Emily believes that having strong empathy sets the foundation for any good design. She enjoys working on projects in which inclusivity and diversity are at the forefront of the concept. After working with the United Nations and several nonprofits, she enjoys the process of working with clients to understand the needs and wants of each project and then having the skills to bring it to life.
Designer Lorinda Mamo once said, "Behind every great design, is an even better story." Emily believes that any design project big, small, residential, or commercial has the opportunity to transform lives. Without designers, our world would be vastly different and as a young designer, Emily is excited to be a part
of it. In her pursuit of a new creative endeavor, she hopes to bring ambitious energy to the office. She enjoys collaborating with others and serves as a leader and listener to educate herself on the ins and outs of our world.
If you are interested in working with Emily, you can reach her best by emailing emily.bryce.pearson@gmail.com.
5
6
Italy
DURATION OF PROJECT
6 weeks
During my time in Milan, I worked independently on designing a contemporary museum in a neighborhood outside of Milan, called Gallaretese. Considering the history and social attributes of the neighborhood, it was important to maintain the historical references of the city.
This new contemporary museum was located adjacent to a residential complex called Monte Amiata, designed by Italian architects Aldo Rossi & Carlo Aymonino, with lots of geometric and argular forms.
The ultimate goal of The Factory Museum is designed to socially activate the neighborhood, bringing new visitors and livelihood back into the neighborhood, designed in a way that compliments Monte Amiata.
+ Individual project
7
PROJECT Factory Museum LOCATION Gallaretese Milano,
The initial concept was to design a pavilion style campus that inspired a connection between museum visitors and the community. This "U" shaped design faces the historic, Monte Amiata, building which is a main place of residency for the neighborhood. This angular form was the starting point for the museum's design, with the effort to connect its visitors through internal connections and creates the feeling of community, similar to a campus.
With the museums effort to support the artist's working process as well as spotlight their work, it allows artists to feel engaged with their audience. It also inspires creatives to work on their own endeavors in a studio style space while being surrounded by some of the greats.
Considering the history and social attributes of the neighborhood of Gallaretese , it is important to maintain the historical attributes of the city. Gallaretese is known to be a primarily residential neighborhood with a lot of social housing and little entertainment. Despite its original efforts to become a utopian city new young brains, that is not the case today. The residents of Gallaratese purchased their homes, when Monte Amiata was built in the 70s, and are now in their late 60s and 70s. Since the residents are primarily elderly, the neighborhood is fairly quiet and does not get the social attention it needs.
With this in mind, The Factory Museum is designed to socially activate the neighborhood, bringing new visitors and livelihood back into the neighborhood, but not gentrify, designed in a way that compliments Monte Amiata and doesn't feel alienated. The Factory Museum does not have a futuristic and metaphorical design, rather geometric, inspired by local Italian design references, using elevated contemporary materials but does act as the future for young artists.
8
Located in Gallaretese, Milano, " The Factory Museum " is a contemporary art museum that highlights the artists creative process as well as curates a collection of timeless work.
The building faces south as a connection to Monte Amiata, as well as maximum light absorption. While the south side is the main entrance point for the museum, on the ground floor, the building is split into two so visitors can enter from the backside — a main entrance from the metro — creating a tunnel between visitors and the neighborhood. The west side of the building is designed as a public engagement space with open studios, classrooms, and an auditorium. The east side as well as the 2nd floor, are entirely open galleries for ultimate flexibility for transitioning exhibits. Also on the 2nd floor are two terraces that can be accessed from the front and a second floor exhibit space. One of the terraces also connect to the rooftop which offers an open public spaces with a secondary cafe and sculpture garden for the visitors.
10
FLOOR 0
Entrance & tickets
Auditorium
Open artist studio
Educational spaces & classrooms
Cafe/ bar
Bookshop
Loading entrance/ freight elevator
Exhibit 1
Control Rm.
FLOOR 1
Exhibit 2
Exhibit 3
Freight elevator Terrace 1 Terrace 2 Offices
FLOOR 2 (ROOF)
Sculpture garden Secondary cafe
11AUDITORIUM RECEPTION & COAT CHECK BAR KITCHEN CONFERENCE ROOM / MULTI PURPOSE RM CLASSROOM OPEN STUDIO / ARTIST LABS BATH (M) BATH (F) RECEPTION/CHECKIN LOCKERS BATH BATH BATH BOOKSTORE &GARAGEENTRANCE CONTROLROOM FREIGHT ELEVATOR STAIRS EXHIBITSPACE EXHIBIT SPACE EXHIBIT SPACE TERRACE TERRACE FREIGHT ELEVATOR &OFFICEDESKS EXHIBIT SPACE EXHIBIT SPACE AUDITORIUM CLASSROOM (M) BATH (F) RECEPTION/CHECKIN LOCKERS BATH BATH BATH BOOKSTORE &GARAGEENTRANCE CONTROLROOM FREIGHT ELEVATOR STAIRS EXHIBITSPACE EXHIBIT SPACE EXHIBIT SPACE TERRACE TERRACE FREIGHT ELEVATOR &OFFICEDESKS CAFE ROOFTOP SEATING ROOFTOP TERRACE EXHIBIT SPACE EXHIBIT SPACE FREIGHT ELEVATOR STAIRS EXHIBIT SPACE EXHIBIT SPACE TERRACE TERRACE FREIGHT ELEVATOR &OFFICEDESKS CAFE ROOFTOP SEATING SCULPTURE GARDEN ROOFTOP TERRACE EXHIBIT SPACE EXHIBIT SPACE
urban space/ rooftop garden
Open
FREIGHT ELEVATOR MANAGEMENT & CONTROL ROOMS
LOADING GARAGE
THEATER
BAR & CLOAK ROOM
ROOFTOP
EXHIBIT 2
TERRACE
EXHIBIT 3
OPEN ARTIST STUDIO SPACE
CLASSROOMS
12
13
Studio space
Exterior view
Rooftop cafe
Contemporary art
3D model (film photo)
14
OF PROJECT
During a 6 week period, myself and another student put together a collection of 25 new inventions in the construction industry that highlight sustainability and innovation. With this research we were tasked to design an architectual project based on those materials.
Access to equal education is one of the most important issues in our world today, so using these construction components we designed a system for schools to be built anywhere around the world based on their needs and materials available, with the hopes of providing every child around the world with a quality education experience.
15
Seed Schools LOCATION Multiple Locations
PROJECT
DURATION
6 weeks
+ 2 Urban Design & Architecture students worked on this project
Students around the world all have the right to a quality education. Today, that looks a little different for everyone. If you attend a private school in Andover, Massachusetts, USA in you might be given the opportunity to study traditional subjects, academic electives such as STEM research or drafting, as well as creative outlets like performing arts or screen printing. If you are living in South Sudan, Africa you might have to go to school with thousands of other students with a student teacher ratio of 1:100 and no physical space to learn. In between, some schools implement technology into the subjects, while others do not. Some schools practice the importance of art and creativity, while others do not have the resources.
Despite that, around the world, students go to class everyday, all with the same goal in mind, to be educated. And we hope that no matter where they come from, they have that access.
With the use of vernacular architecture practices we can generate the information necessary to study the geographical locations and access to resources of a particular location to build schools around the world. Whether students need 4 classrooms, a library, an art studio, and a technology center or just 1 classroom, we can use modular design methods to design the perfect school. Additionally, with time if the school were to expand or additional resources are needed, there is an opportunity to adapt.
For this project, we want the use of earth-conscious materials to be at the forefront of our design. Depending on each school's access to resources, the materials may change or additional advances may be added. Some of these materials may be as simple as the K-Briq that is made out of construction waste or as advanced as Tesla Solar Powered Roof. But the same goal with remain for each school, to provide a quality space for all students to learn.
16
17
Inspiration from the outside world
Best student to teacher ratio is 1:18
Hygiene Care + Fresh Water
Collaboration with other classrooms
Promote Creativity, Collaboration & Education
Give students the space to explore
Social Spaces for students to gather and play on their own (outside the classroom)
Sensory Play (climbing, hovering, hiding, jumping, go through, building, etc.)
Empowering Students to complete their education all the way through
18
The Cycle of Education

As a community, citizens take part in building their local schools. Kids from a young age are able to attend and understand the impact of a community initiative. When they are grown up, they too are able to build for the next generation and participate in the cycle of education.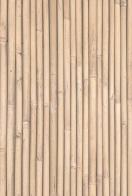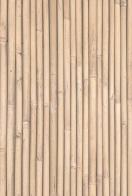 19
Material : K-Briq
Climate : wet, dry, drought, flash floods
Culture :
• 1.4 million primary school students
• 57,000 secondary school students
• 2% of primary schools have access to electricity
• 2/3 of primary schools do not have water
• 32% of primary schools are openair
• 35% of primary schools have a permanent structure
• The rest are semi-permanent
Material : Bamboo
Climate : (North) wet, warm, tropical (South) humid subtropical
Culture :
• Ranked #36 in the world for education (UN, 2021)
• Prior to 2000, Brazilians ranked low on testing, reading, math, etc. Today it is improving.
• Elementary school is mandatory of ages 6-14 years
Material : Mass Timber
Climate : warm summers, cold winters
Culture :
• Ranked #2 in school systems and #15 in education
• Basic education, students are not selected, tracked, or streamed
• Equal education for everyone, free of charge
• 5th in highest amount of timber available
20
South Sudan, Africa Brazil, South America
Finland, Europe
TIMBER : Mass timber uses state-of-the-art technology to glue, nail, or dowel wood products together in layers. The results are large structural panels, posts, and beams. These exceptionally strong and versatile products are known as mass timber.
BAMBOO : Bamboo is an almost infinitely renewable resource. In addition, unlike building materials like steel, concrete and even wood, bamboo has a negative carbon footprint. The plant absorbs up to four times more CO2 than some tree species.
K-BRIQ : The K Briq was created as a more sustainable alternative to the current brick make-up. It is made 90% out of construction waste, eliminating that waste from going to a landfill.
21
SAP ROOF STRUCTURE
HEMPCRETE INSULATION
RECLAIMED TIMBER
MATERIAL OF CHOICE
(OPT.) WINDOW OF CHOICE
CORK FLOORING
HEMPCREATE INSULATION
LIME PLASTER FLOOR
(OPT.) FOUNDATION WITH MATERIAL OF CHOICE
22
Urban Furniture
Simple integrated urban furniture pieces can be added to a school based on it's sizes and needs. These design ideas can be replicated in any material in accordance to what is available.
Urban Furniture pieces can help students feel more connected to the design and building process. Activities and structures can be designed around nature to feel more connected to our natural world.
23
Mass Timber
Finland: Pine & Spruce = 80% Availability = 2.3 billion meters
Exceptionally strong and versatile products. Strong, lowcarbon alternative to concrete and steel.
Bamboo
Naturally growing & manufactured Bamboo has a negative carbon footprint. The plant absorbs up to four times more CO2 than some tree species. Infinitely available.
K-Briq Construction Waste Plaster Board Compound Materials
90% 5% 5%
Made from 90% SEPA certified construction waste, shaped from compression, and does not contain cement.
+ Full book chapter of material research available by request includes 25 innovative materials, case studies & further research
24
: Bamboo is an almost infinitely renewable resource.
K-BRIQ : A more sustainable alternative to the current brick make-up.
BAMBOO : The plant absorbs up to four times more CO2 than some tree species
BAMBOO: Bamboo has a negative carbon footprint
25
BAMBOO
See page 70.
26
PROJECT
YWCA Syracuse LOCATION
401 Douglas Street, Syracuse NY 13203
In partnership with Syracuse's YWCA & Girls Inc., Syracuse University's School of Design was asked to develop design ideas for a renovated office and recreation space at the YWCA. As a non profit, the YWCA is lacking funding to produce design concepts for a new space, so with the assistance of the SoD students, we came up with SP, SD, and CDs as conceptual ideas to bring to funding sources in order to complete their renovation.
27
+ 3 Environmental + Interior Design Students worked on this project
Design Concept It is imperative to have a space that is functional for not only the young girls, but for the employees as well. Through the use of flexible and adaptable design, the YWCA will be able to modify as time and circumstances change. Multi-functional space planning allows for distinct areas to be diverse yet still purposeful, while giving both the students and employees a proper environment to thrive.
The Zonta House Founded in 1885, the YWCA aims to provide a safe, inviting space for young girls, where they can express their creativity and fuel their passions. Located in North Syracuse, this 20th century church is home to the YWCA community. Besides the addition of a gym and minor changes, the space has not been renovated since the 1980s. The building is in need of updated appliances, materials and space planning to create a space that fulfills the needs that the YWCA aims to achieve.
Goal Create an organized foundation for students and staff to utilize flexible spaces for a variety of purposes, including professional areas, learning environments, and activity spaces, while enhancing both education and recreation.
28
Key Factors
Use furniture and design elements to create multi functional spaces
Create a better work environment for the employees
Incorporate YWCA branding colors to create a sense of identity
Reprogram the space the ease the chaos between student and faculty areas
Create a space students are eager to return to at the YWCA
Make space functional and self sustainable for the foreseeable future
Create a sense of professionalism to promote education + Full FF&E package available by request + Full CD set available by request
29
Moodboard — Kid's Areas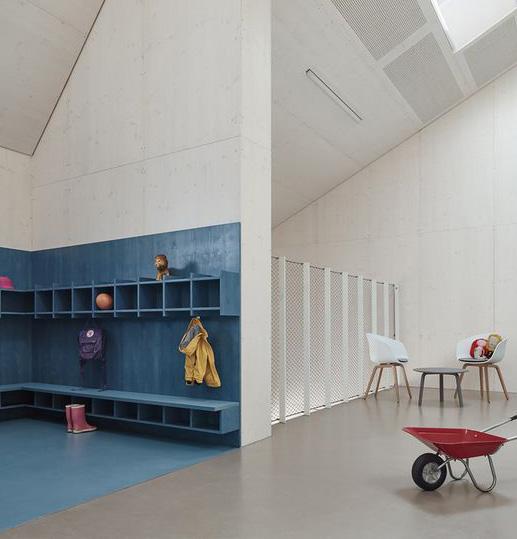 30
Lapalma Kipu | Anderssen & Voll 2014
Smith System Interchange Diamond Desk
Bengamin Moore Cedar Grove
31 Moodboard — Office Areas
Lapalma Plus | Francesco Rota 2017
Lapalma Pass | Hee Welling 2012
Bengamin Moore Gardenia AF-10
FLOOR -1
Reading Room
Janitor Closet
Bathrooms
Lockers Girls Inc. Offices
Kitchenette
Curriculum Area
Art Area
Media Room Storage
Trash
+ Full FF&E package available by request + Full CD set available by request
FLOOR 0
Reception
Gymnasium
Bathrooms Kids Play Area Meeting Room Office
FLOOR 1
Meeting Room Offices
Kitchen (access to the exterior)
Bathroom Storage
32
33
South Facing Elevation
Section East Facing Elevation
34 First Floor | Kid's Play Area Second Floor | Offices Basement | Media Room
35
36
Growing up in Los Angeles, I have witnessed the diversity in different neighborhoods, each with its own history, food, and background as well as access to basic resources. I have personally seen the gap that some Los Angeles natives face due to their geographical location creates food deserts with one of the largest counties in America.
For my senior capstone, I was enticed to create a solution for those facing food insecurity through sustainable farming methods, right in our own city. After intense research, I designed a large urban farm with an opportunity for education and recreation to provide greater access to nutritious foods for everyone.
+ Thesis (individual) Project
37 PROJECT How Urban Farming Can Help Alleviate Food Scarcity & Rebuild Neighborhoods in Los Angeles County LOCATION 421 N 19th Street, Los Angeles, CA 90031
Rebuilding Food Deserts in Los Angeles County

Good nutrition is fundamental to maintaining good health & wellbeing. Although, healthy foods are limited to those who have access to it. According to the US Department of Agriculture Economic Research Service, about 23.5 million Americans live in a food desert, half of which are considered low income. Because of these statistics it is essential to understand the consequences scarce neighborhoods face due to socioeconomic factors.
Historically, Los Angeles has experienced food scarcity based on economic status, ethnic background and geographical location since racial segregation in the mid-1900s. To this day, many communities in LA still experience food shortages and are unjustly living the consequences. The current response to food insecurity in Los Angeles includes small community gardens but doesn't have the ability to reach the supply that is needed. Integrating urban farming practices such as vertical farming would provide opportunities for greater food access and educational initiatives to engage communities and improve food scarcity. The purpose of this design study is to examine the current response to food deserts in LA County by establishing a mix- used space for mass food production & wellness education for communities experiencing food scarcity. This project is place in a 5 story the abandoned jail near the LA River and Elysian Park. Through space planning, the project scope includes vertical farms along with recreational and educational opportunities in selected spaces.
+ Full literature review, research & precedent studies available by request
38
Lincoln Heights Jail
421 N 19th Street, Los Angeles CA, 90031
The Lincoln Heights Jail was chosen due to its proximity to its needs. Located right outside of Downtown LA, 3 miles from skid row, and an easy walk from the Goldline, this site is very central to the County of Los Angeles. It is also located next to the LA River and Elysian Park creates an opportunity for this urban farm and green roof to connect with nature even further.
39 Project Site 421 N 19th Street, Los Angeles, CA 90031 Built Environment Residential Commercial Vegetation LA River Green Spaces Transportation By car By foot Downtown Los Angeles Skid Row Museum Row USC Keck Medical Lincoln Heights Lincoln Heights Jail Project Site Elysian Park Dodger Stadium Lincoln Heights Jail Project Site Lincoln/ Cypress Station 0.7 mile walk Union Station (Central) 2.1 miles Staples Center 5.1 miles Elysian Park Dodger Stadium Lincoln Heights Jail Project Site Lincoln Heights Jail Project Site
This site was selected to challenge agricultural farming methods into an urban setting. The Lincoln Heights Jail is a five floor, 229,120 sq ft building with a vast amount of space for vertical farming. Located near the LA River and Elysian park, vertical farming methods can compliment this abandoned site with biophilic design elements. The site is also surrounded by a # sqft parking lot, a bike bath and multiple train stations. The scope of this project will include all 5 floors, excluding the basement, of the abandoned jail including the rooftop and the entire parking lot. Through space planning, there is potential for a high yield of farming through vertical farms along with recreational and educational opportunities in selected spaces.
40
Sun Analysis
Architectural Proposal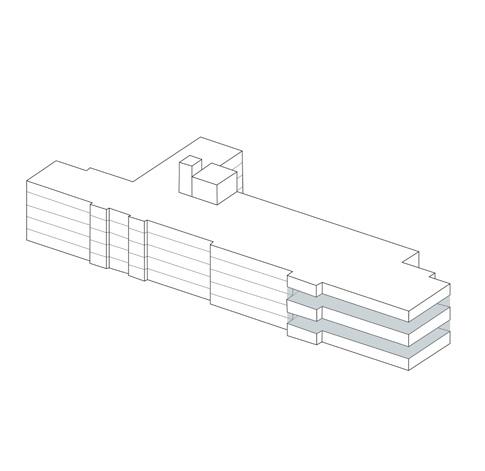 12:00 PM | As the sun diagrams illustration, the shadows cast north into the building on the south side. This creates an opportunity for the vegetation on the left hand side to obtain more natural light. Also by opening up the core of the building as well as floors 4 & 5, more light can be brought in.
Surrounding Buildings Indoor/Outdoor open up 2 floors in a parking lot style to maximize light & mix artificial lighting and natural lighting for farming
Entrance use parking lot in close proximity, avoid entrance at street level, use the 2nd floor terrace as an opportunity for a grander entrance & prioritize 1st Floor for production
Building Core allow light to enter from multiple angles, create a platform on each floor that enlarges the vertical farming, &easy access to each floor
41 N 19 Ave LosAngelesRiver Project Site Existing Building Existing Building Summer Spring Fall Winter Summer Spring Fall Winter Summer Spring Fall Winter
Site Plan
Summer Spring Fall Winter
Welcome to Bounty Farm
— home to over 1000 crops of produce as well as educational and recreational opportunities! Here you'll find something for everyone!
Alleviating Food Deserts in Los Angeles County, CA
Implementing vertical farming methods in Los Angeles County is a potential solution for those facing food insecurity. Los Angeles lacks land space for open air farming in a city so densely filled with highways, residential homes and commercial buildings. Vertical farming also creates a higher yield of production which brings quantity at the forefront of a solution.
With on site production, Bounty Farms had the ability to feed neighboring cities, public school and those in need. Every Sunday the farm opens a drive thru pickup system where individuals can pick up fresh produce for their week!
Vertical Farming + Sustainable Practices
Vertical Farming is a sustainable practice used to produce a high volume of foods and plants with less water required. In an area like Los Angeles where land is not abundant, urban farming methods are a great way to grow locally!
Vertical Farming requires 0.004% of the water used for open air farming.
Vertical Farming produces 30x the yield of open air farming.
More than a Farm
Bounty farm not only holds over 6 tiers farming stations, but also provides opportunity such as education and recreation. The main floor of Bounty Farm [Floor 2] is designed to be an education space for school, families and eager to learn individuals to understand the importance of nutrition, healthy eating and the history behind why some people are facing food insecurity. At Bounty Farm, guests are able to learn about how to take care of a food producing plant which develops independence, responsibility and entrepreneurial skills.
The roofing the building is an open public gardens space anyone to utilize. The space spans a beautiful views of the city such as Elysian Park, the Los Angeles River, Dodger Stadium, the San Bernardino mountains and more. Walkways like the roof with smaller spaces with tables and chair for a nice space to relax or enjoy a picnic
42
FOOD DE SERTS
HIGH PRODUCTION EDUCATION
ON SITE DISTRIBUTION
DELIVERY TO AFFECTED NEIGHBORHOODS
THE VALUE OF NUTRITIOUS EATING
HISTORY OF FOOD DESERTS IN L A COUNTY
43
44
I have always considered myself to be creative in many fields, but I owe it to my love for photography that kick-started my creativity. At the early age of nine years old, my parents passed down their old digital camera which initially led to hundreds of photos of flowers in my backyard but, as I got older, developed into portraits, architecture, travel, and more. I later learned how to use a film camera which has taught me how to live in the moment, capturing photos that allow you to relive those places and emotions after the photos have been developed.
Today, I consider photography to be a skill and a hobby that I used both personally and professionally. You can view more of my photography at www.epdesigns.org.
45 PHOTOGRAPHY Travel Product Styling Personal MEDIUM Digital Film
June 2020
The summer of 2020 was a historic year for us all. Through the Black Lives Matter movement and an ongoing pandemic, I found myself participating in many of those moments. I attended many of the protests to fight for those who were facing inequality and captured them on my film camera. I also used recycled materials to make collages using those moments to create art pieces in my journal.
46
Living in Italy
While living in Italy, I photographed many of the places I visited including Venice, the Cinque Terre and Switzerland on my film camera using B&W film.
47
48
Product Styling + Photography
While interning at Studio LIFE/STYLE, I was tasked to photograph a collection of items that were sold online. I worked alongside the Creative Brand Manager to style each item and bring each piece to life.
49
THANK YO U! 626.429.5626 www.epdesigns.org emily.bryce.pearson@gmail.com